Puerto Vallarta is a tourist town in the Mexican state of Jalisco on Mexico's Pacific coast. It is well-known for its beautiful beaches, water activities, and nightlife. It is the home of the Nuestra Senora de Guadalupe, a lavishly ornamented Catholic Church of considerable significance in Mexico.
On the other hand, Cancun is located in the Yucatán peninsula on the Caribbean Sea's coast. It is well-known for its beautiful white-sand beaches, water sports, and nightlife, like Puerto Vallarta. Popular tourist destinations are the Cancun underwater museum, Playa Norte, and El Ray archeological zone. Both Puerto Vallarta and Cancun are in Mexico. They are both excellent beach destinations for travelers who enjoy sunbathing, water activities, and the comforts of all-inclusive resorts. As a result, it is not surprising that most individuals find it challenging to choose between these two destinations.
So, if you're faced with the difficult decision of whether to visit Cancun vs Puerto Vallarta on your next holiday, this article is for you. We will provide valuable information and guidance regarding the two beautiful holiday destinations. Enjoy!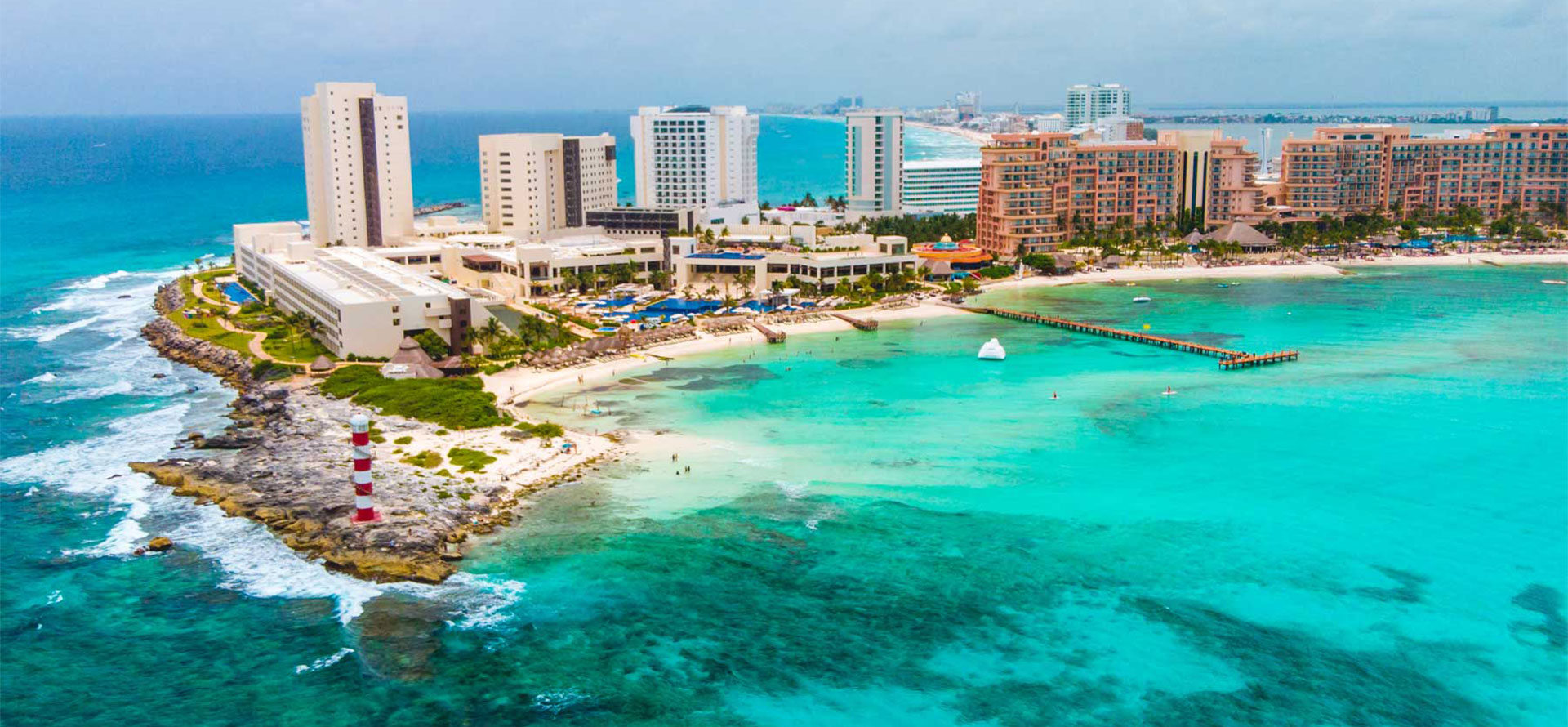 Most popular hotel booking services
Best booking
#1
Book your
perfect holiday and enjoy our great discounts on hotels, homes, flights and activities.
Less Hassle, More Travel
#2
Over a billion
Reviews & Contributions for Hotels, Attractions, Restaurants, and More
World's most trusted travel advice
#3
The Best
Hotels, Flights, Car Rentals & Accommodations
Save time, save money!
Best Time to Visit Puerto Vallarta and Cancun
The best time to visit Puerto Vallarta is between April and June. The island experiences the best weather conditions in this period. Brilliant, long days full of sunshine and little to zero precipitation. Furthermore, hotel prices are low because tourists are fewer than in the winter peak season. The average temperature during these months is between 70- 80 degrees Fahrenheit.
However, if you are a big fan of whale watching, you should visit between December and March. Although, prices are at their highest during these months. That's a small price to pay to experience this tropical island in the winter and watch whales burst out of water.
The period December and April is a brilliant time to visit Cancun. Hotel and airfare charges are drastically reduced if you book many months in advance. In addition, despite the large crowds, the weather is pleasant.
Avoid traveling from September to November. Cancun is the wettest and most vulnerable to hurricanes. However, hotel and resort prices are low. If you're willing to take a chance on storms/hurricanes, you could benefit.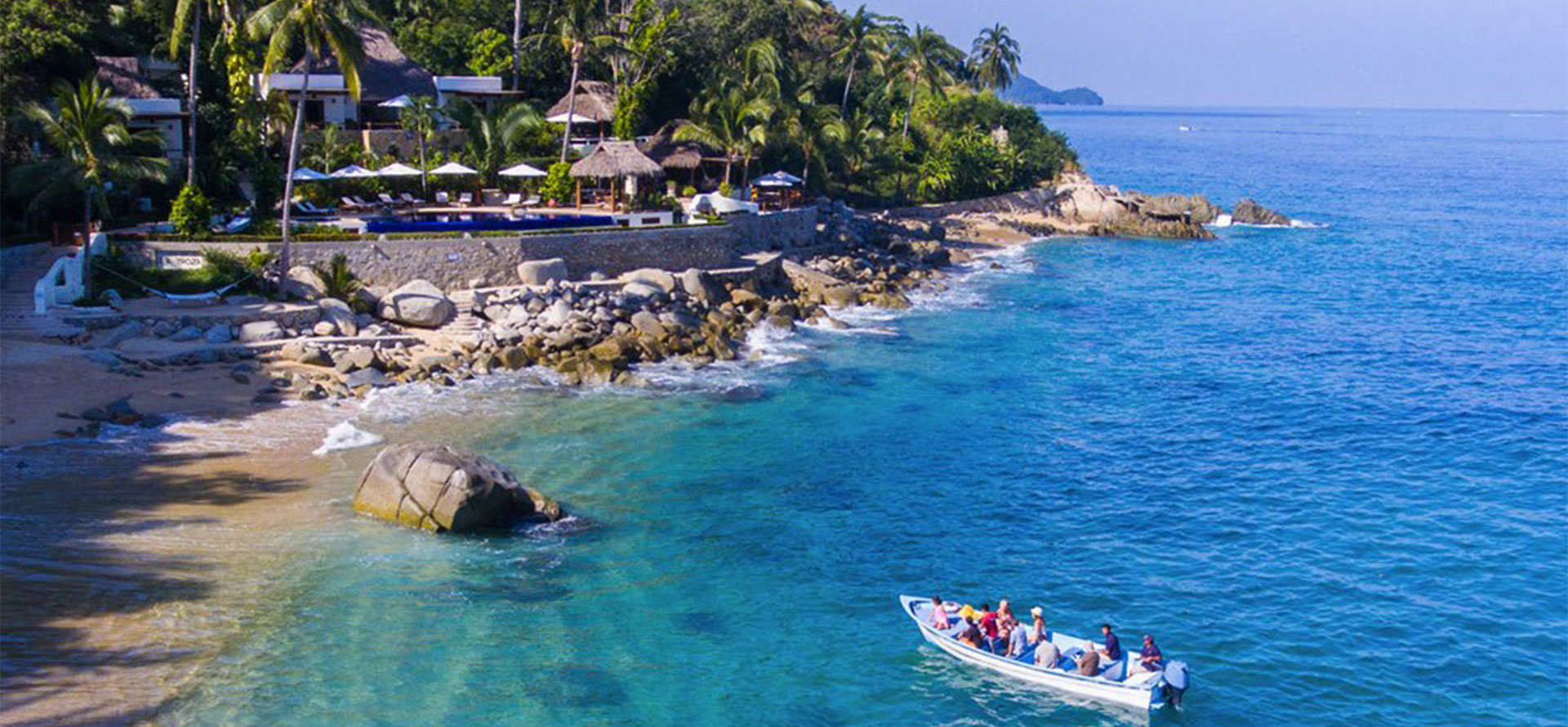 Puerto Vallarta vs Cancun: Average Hotel Price
The cost of a hotel room in Puerto Vallarta varies depending on the time of year, the hotel's rating, and its proximity to famous tourist sites. The day of the week you visit can also affect the price of a hotel room: on Wednesdays, hotel rooms are less expensive, but on weekends, especially on Sundays, they are more expensive.
In general, the ideal time to reserve a hotel stay in Puerto Vallarta is during the off-season, when the number of travelers is lower. Between September and August, this occurs. However, you should avoid traveling during these months due to the weather.
Weather, time of year, hotel rating, and proximity to prominent tourist attractions influence the average price of hotel rooms in Cancun. This reminds me a lot of Puerto Vallarta. Also, similar to Puerto Vallarta, hotel prices are a lot cheaper in September and August. The hurricane and lousy weather make a vacation to Cancun during this time of year challenging.
Although the two destinations have similar factors that influence the prices of hotels, Cancun is slightly more expensive than its Caribbean neighbor, Puerto Vallarta. You can easily avoid paying inflated prices during peak season by booking a few months ahead of time.
Things to Do in Puerto Vallarta and Cancun
Puerto Vallarta, like Cancun, has magnificent beaches where you can soak up the sun and gaze out at the ocean. Some fascinating beaches in Puerto Vallarta include; Los Muertos Beach, Mismaloya Beach, Conchas Chinas Beach, and Las Glorias Beach.
But, aside from the beaches, Cancun has so much more to offer!
Swim in Cenotes

Go snorkeling

Go zip lining in the jungle

Visit Chichen Itza Maya Ruins

Visit Las Coloradas etc.
Cancun beaches are especially well-known for their pristine white sands. Some of the most well-known beaches are Isla Mujeres, Playa Norte, Playa Tortugas, and Xcaret Park.
These beaches are ideal for diving, snorkeling, whale and dolphin watching, and so on.
Asides from beautiful and sunny beaches, Puerto Vallarta, offers a wide range of enjoyable activities for visitors of all ages. Which include;
Visit the Marina

Visit the hotel zone

Participate in a food tour

Go scuba diving

Visit Malecon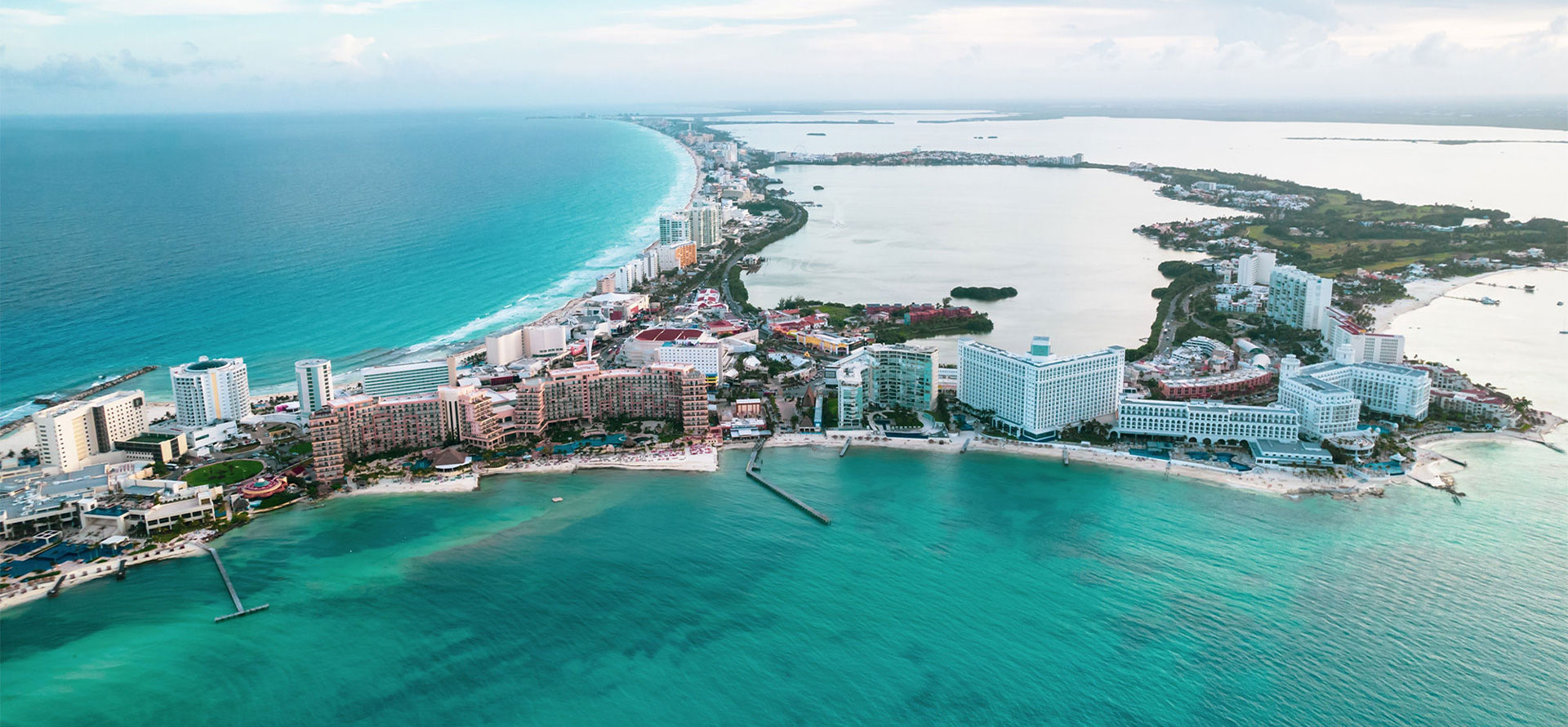 Conclusion: Which is Better Puerto Vallarta or Cancun?
Puerto Vallarta vs Cancun are both excellent vacation destinations in Mexico. They both have beautiful beaches, delicious food, and rich culture. Apart from the average price of hotel rooms, there isn't much difference between them. Your option of where to go ultimately comes down to personal preference.
FAQ
Is Puerto Vallarta better than Cancun?
If you want to relax on the beach and enjoy the scenic beauty of Mexico, Puerto Vallarta is a great choice. If you're looking for a party destination with lots of nightlife and activities, Cancun is the place for you.
Is Puerto Vallarta safer than Cancun?
If you're planning on staying in the resort areas and sticking to the tourist spots, you'll probably be fine in either Puerto Vallarta or Cancun. But if you plan on venturing off the beaten path, you'll want to be more careful in Puerto Vallarta.
Are beaches better in Puerto Vallarta or Cancun?
If you're looking for amazing beaches, Puerto Vallarta is the place to be. Puerto Vallarta's beaches are renowned for their clear turquoise waters and beautiful sandy shores. Cancun's beaches also boast clear waters, but the sand is not as white or powdery as Puerto Vallarta's. So if you're looking for the best beaches, Puerto Vallarta is the clear winner.
Which is more expensive, Puerto Vallarta or Cancun?
When it comes to costs, Puerto Vallarta is generally more expensive than Cancun. This is because Puerto Vallarta is a more developed city, with higher prices for accommodation, food, and activities. Cancun, on the other hand, is a more affordable destination, particularly for budget-minded travelers.
Is it warmer in Cancun or Puerto Vallarta?
Puerto Vallarta is actually located a bit further south than Cancun, so you would expect it to be warmer. However, Cancun is situated on a peninsula that juts out into the Caribbean Sea, while Puerto Vallarta is set back from the water. This means that Cancun gets hit by more direct sunlight, making it feel warmer than Puerto Vallarta.
Tags: best travels deals, best fiji resorts for adults, turkey resorts honeymoon, st croix or st thomas vacation, best hotel lake tahoe, maldives vs bali vacation, top hotels minneapolis, honeymoon punta cana resorts all inclusive, best luxury hotel in st thomas, maui hawaii, hotels in downtown st augustine, mazatlan all-inclusive resorts, best all inclusive resort st barts, usa underwater hotels, all inclusive resort in punta mita, seychelles or bali, hotels near discovery park, best hotel san juan, best time of year to go to bermuda, best hotels downtown baltimore