According to the Caribbean Tourism Organization, St. Thomas is the most popular island in the Carribbean to visit. For lovers on their honeymoon in St. Thomas, the white sand beaches, turquoise blue water, and lush tropical vegetation create a magical place to celebrate your wedding.
Our Favorite Hotels & Resorts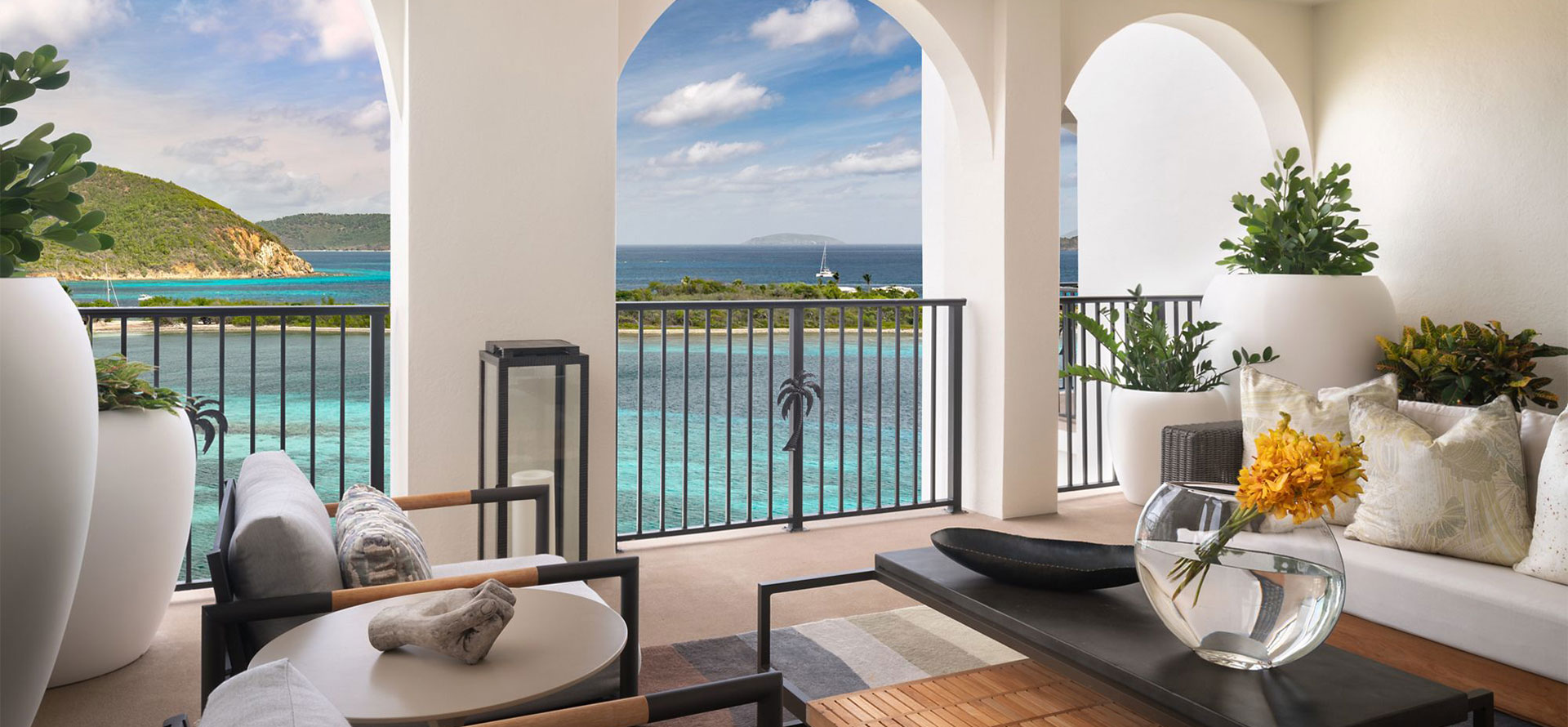 Best Time for Honeymoon in St. Thomas
The best times to visit St. Thomas are highly dependent on the weather. The island has only two seasons: winter and summer. During both seasons, temperatures are pleasant, staying above 80 most of the time. St. Thomas does receive rainfall. However, certain months of the year are wetter than others and might not be ideal for your St. Thomas honeymoon.
St. Thomas is warm all year round, averaging 85-87 degrees in winter from November to May and 90 degrees in Summer from June to October. The temperature cools off at night but rarely drops below 75 degrees. Most St. Thomas honeymoon resorts and hotels will tell you to book your visit during the "dry season" of December through March for the best weather.
Just like most islands in the Caribbean, St. Thomas has a hurricane season that starts at the end of June and ends mid-November. From September through November, rainfall can average five or six inches per month. The risk of tropical storms during June and July is lower, so getting a bargain on a St. Thomas all-inclusive honeymoon during those months is possible.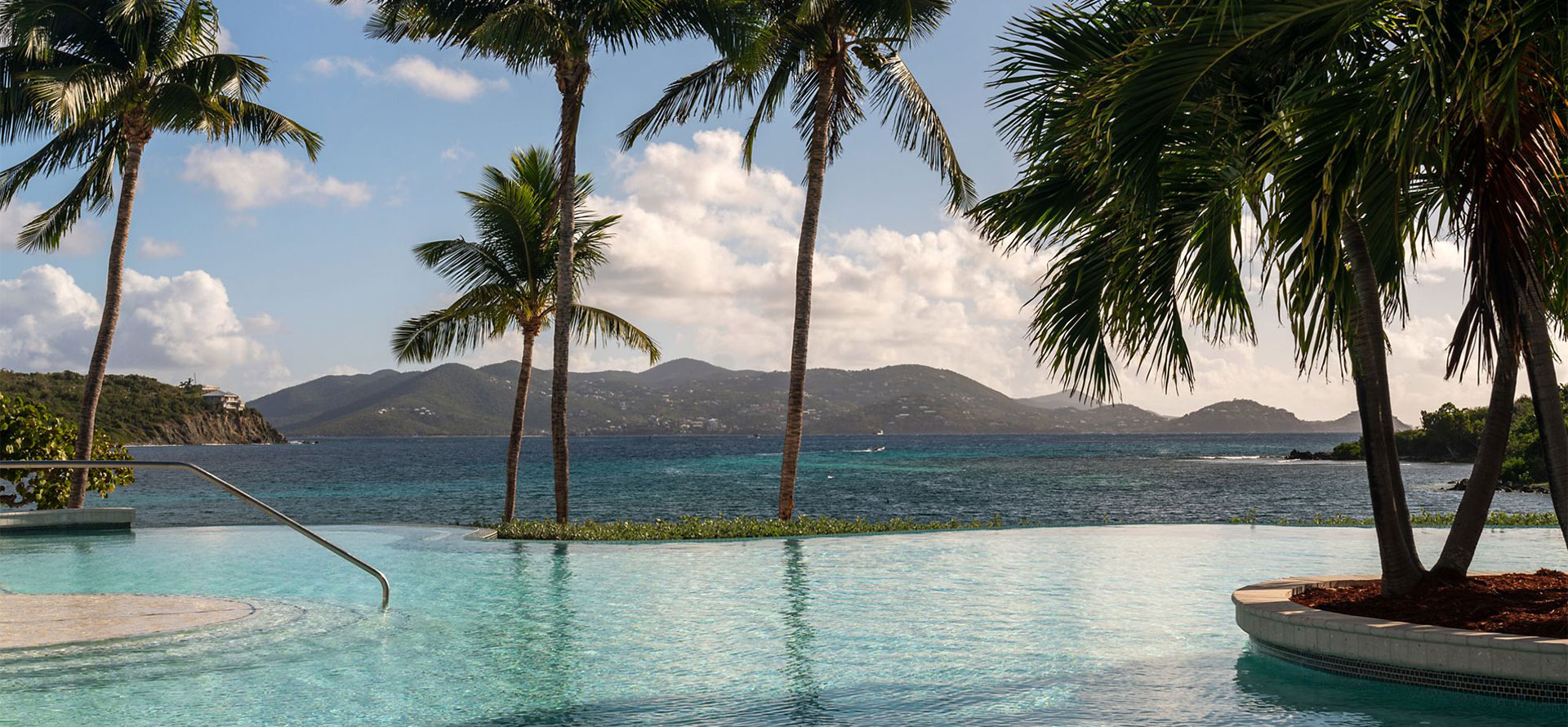 Average Cost
To get the most from your money you would be wise to consider a St. Thomas all-inclusive honeymoon. An all-inclusive resort features everything you need plus many amenities, all included in the price upfront. St. Thomas has a variety of resorts and hotels. However, only a few provide a St. Thomas all-inclusive honeymoon worth considering. Pricing ranges between $4,000 to $12,000 depending on whether you choose a standard, moderate, or luxury St. Thomas all-inclusive honeymoon resort.
Prices at hotels and St. Thomas all-inclusive honeymoon resorts depend on:
The month of the year you choose to honeymoon.
The room type.
The view from your room such as ocean, pool, or garden.
The activities you choose.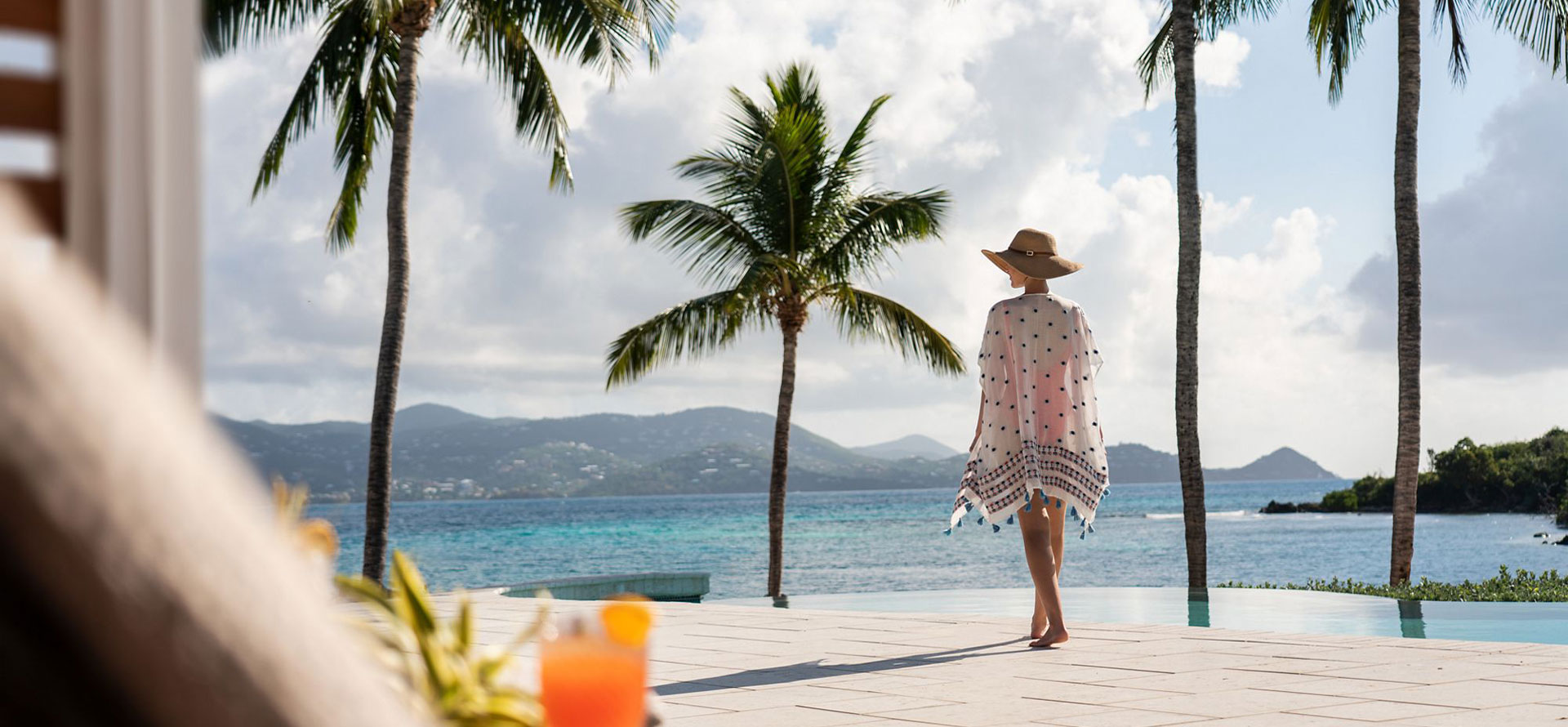 Things to Do in St. Thomas for Honeymoon
There is plenty to do in St. Thomas. Most native islanders on St. Thomas love serving honeymooners, so be sure to mention that you are on your St. Thomas honeymoon, and they may do something extra special for you.
Beaches and Snorkeling
Much of your St. Thomas honeymoon will be spent sunbathing, swimming, walking the beach, and playing watersports. In addition to the private beaches at the resorts, here are some of the best beaches:
Morningstar Beach

is one of the more popular free beaches to spend the day on.

Magens Bay

is a large public park beach with an entrance fee. It's easy to find, and the water is calm and protected by the surrounding bay. Lifeguards are always on duty, and you can rent beach chairs, floats and get lunch on the beach.

Coki Beach

is the place for snorkeling and diving. You'll be able to find jet skis, snorkel, and dive gear for rent, as well as several food vendors. Many St. Thomas all-inclusive honeymoons include excursion tours on snorkel boats, ferries to St. john island, and sailboat tours that leave from Coki Beach.
Nature and Marine Life
If you want to experience the island's marine life, a trip to The Coral World Ocean Park at Coki Point would be well worth your time. The Park boasts a marine aquarium, coral reef tank, and underwater observatory. Splurge a little on your St. Thomas honeymoon and swim with sea lions.
Sight Seeing
Spend some time on your St. Thomas honeymoon sightseeing. Star with a breathtaking view of the harbor as you climb 700 feet on the St. Thomas Skyride to the top of Flag Hill. Get your pirate on with a visit to "Blackbeard's Castle" watchtower built in 1679. Tour the gardens and rum factory next door to the watchtower. A five-minute walk further lands you at Fort Christian, St. Thomas's oldest building.
Shop until You Drop
Duty-free shopping in Charlotte Amalie on your St. Thomas honeymoon can yield some great bargains on gemstones, coral and natural stone jewelry, watches, cameras, and designer bags. Don't miss locally made Rum, perfume, local art, and souvenir shipwreck coins.
Conclusion
When planning your honeymoon in St. Thomas, some of the most critical decisions are which hotel or resort to choose, the best dates to travel, and the things you want to do. Whether you are honeymooning on a budget or celebrating in luxury, there is a St. Thomas all-inclusive resort that can make your dreams come true.
FAQ
Why is St. Thomas good for a honeymoon?
The answer is simple - St. Thomas is simply one of the most gorgeous and romantic places in the world! From its white sandy beaches and crystal clear waters to its stunning views, St. Thomas has it all when it comes to a romantic getaway.
What is the best time of year to go to St. Thomas for a honeymoon?
The best time of year to go to St. Thomas for a honeymoon is during the summer months. The weather is warm and sunny, and there are plenty of activities to keep you busy. Plus, the prices for hotels and resorts are usually lower during this time of year.
What to pack for a St. Thomas Honeymoon?
When packing for your St. Thomas honeymoon, consider the island's tropical climate and pack accordingly. Lightweight, airy clothing made from natural fabrics is always a good choice. You'll also want to pack some sun protection, including hats, sunglasses and sunscreen. If you plan to spend time in the water, don't forget your swimsuit. And finally, don't forget your camera to capture all the memories of your St. Thomas honeymoon!
Our Favorite Hotels & Resorts Full Info
Tags: best travels deals, fiji villas over water, family resort in turks and caicos, algeria and seychelles, best all inclusive hotel in st lucia, best month to visit norway, all inclusive bermuda resorts, best time to visit oahu, best beaches in hawaii, all inclusive hawaii adults only