When looking for a vacation destination, it's not surprising that the two main competitors are the Bahamas vs Cancun. The two destinations have an enduring reputation of being the best places for a tropical holiday, with something unique that honeymooners, families, and friends always look forward to.
These two places are usually at the top of online search resorts for destinations with beauty and exciting activities. As the Bahamas and Cancun feature similar experiences, with their gorgeous beaches, party scenes, and charming lodges, it's usually challenging to choose one that you'll like better.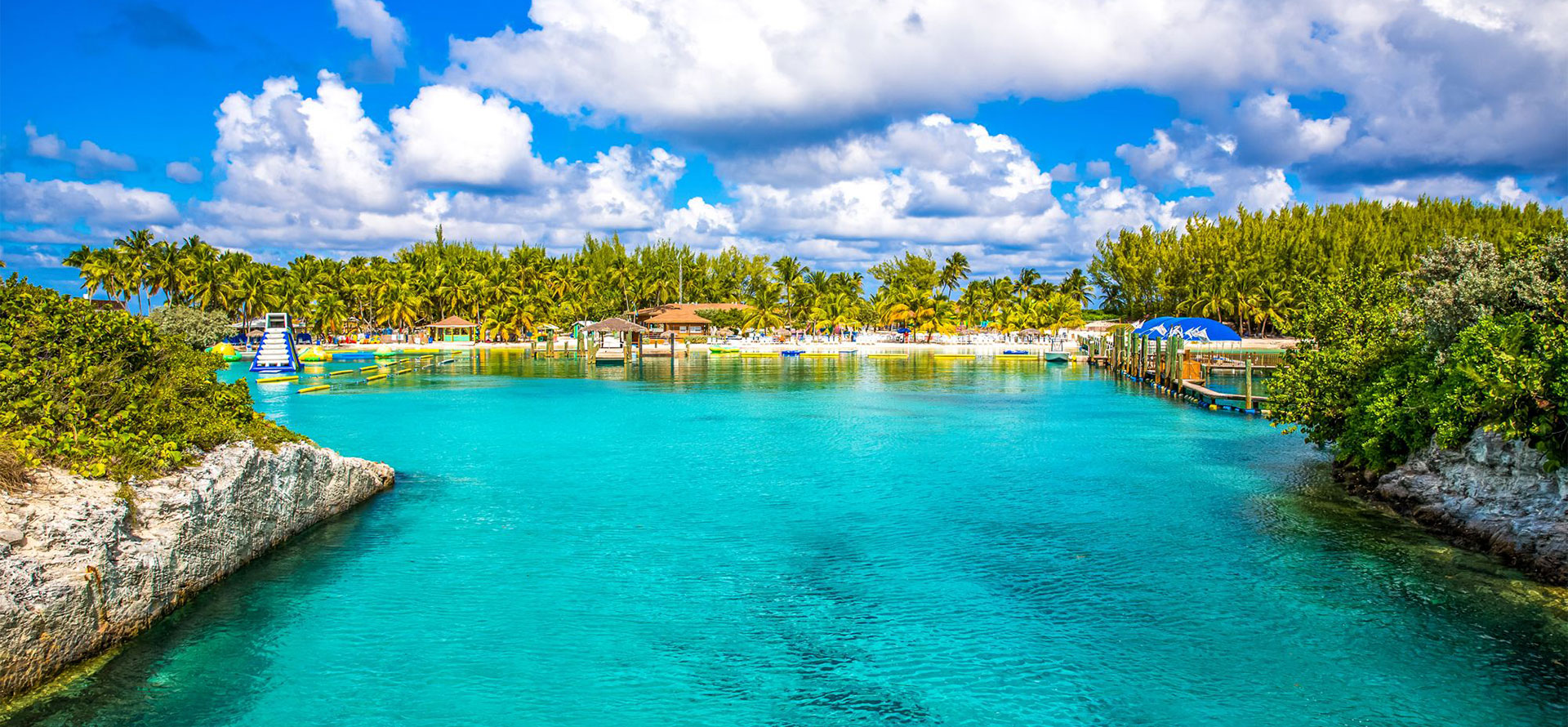 Most popular hotel booking services
Best booking
#1
Book your
perfect holiday and enjoy our great discounts on hotels, homes, flights and activities.
Less Hassle, More Travel
#2
Over a billion
Reviews & Contributions for Hotels, Attractions, Restaurants, and More
World's most trusted travel advice
#3
The Best
Hotels, Flights, Car Rentals & Accommodations
Save time, save money!
Best Time to Visit Bahamas and Cancun
If you want to visit the Bahamas, the best time to plan your vacation is mid-December to mid-April. While the average temperature of this place barely drops below 60 degrees, the Bahamas islands are based in the hurricane belt, and so you might have to deal with them during the period between June and November.
As for rain, visitors in the Bahamas would have to deal with this when they visit in the months around May. Keep in mind that the islands will be crowded if you visit between December and April.
On the other hand, you can visit Cancun between December and April, which is why it is difficult to choose between one. The crowds are heavy during this time, but the weather makes up for this, making the experience enjoyable.
If you travel to Cancun during the fall months, you will have to deal with storms. Also, the summer months feel extremely hot and uncomfortable, making it hard to enjoy outdoor activities.
The latter has an advantage when comparing Bahamas or Cancun since you don't have to worry about hurricane seasons. But, the Bahamas usually offers a much better weather situation all year round, unlike with Cancun during fall and summer.
For more details, we have put together information on the temperature and precipitation in these places to plan your trip correctly.
Bahamas vs Cancun: Average Hotel Price
The hotel you choose is also essential when planning a trip, and it's necessary to select one that offers more value for your money, whether in the Bahamas or Cancun. The average price of a hotel in the Bahamas, for one day, is $312, although it can go as low as $99. This place is well-known as one of the most expensive places to travel to among all destinations.
The best time to visit the Bahamas is during the fall months, although you might have to deal with the rain. But, you can save money on resort and hotel rates, and you can find many sunny days to enjoy the beach in between the rain.
On the other hand, Cancun has a lot of cheap resorts and hotels for its visitors since it is well-known as a tourist hot spot. The average price is $39 per night, while the range goes from $20 to $525 per night.
If you want to save even more money, the cheapest place to visit is September and October. These are the two rainiest months in Cancun, but you can start your visit in May if you want to avoid the storms and still save money.
If you're wondering the difference between Bahamas and Cancun in terms of price, the latter is cheaper to visit than the former. So, you can go for Cancun if you're working with a tight budget.
Things to Do in Bahamas and Cancun
The Bahamas features 700 islands, so there's a wide possibility of things you can do in this destination. Here are some exciting things to do at the destination.
Visit Pristine Protected Areas:

Fans of nature can check out the Lucayan National Park or Leon Levy Native Plant Preserve and other protected areas.

Sunbathe at Attractive Beaches:

The Bahamas also features gorgeous private beaches and islands for its visitors.

Explore Historical Ruins and Artifacts:

History buffs can check out artifacts from the colonial area and ruins left by indigenous people.

Cruises and Boat Tours:

Cruise tours are available all year round so that you can look out for good deals here.
On the other hand, Cancun is well-known for its nightlife and beaches. You can do any of the following in Cancun:
Check out Cultural Activities:

There are different cultural activities that Cancun is known for, like Chichen Itza.

Visit Museums:

Cancun is also known for its gorgeous museums, like its underwater art museum on Isla Mujeres.

Take Tours:

You can take different guided tours to check out all the hot spots in the city at once.

Take a Day Trip:

There are fantastic places to visit for nature and history enthusiasts, like the Mayan ruins and Tulum.
Comparing the Bahamas versus Cancun concerning what to do depends on your preferences. If you're looking forward to more beaches and the ocean, the former is the best choice. But Cancun is a better place for general activities.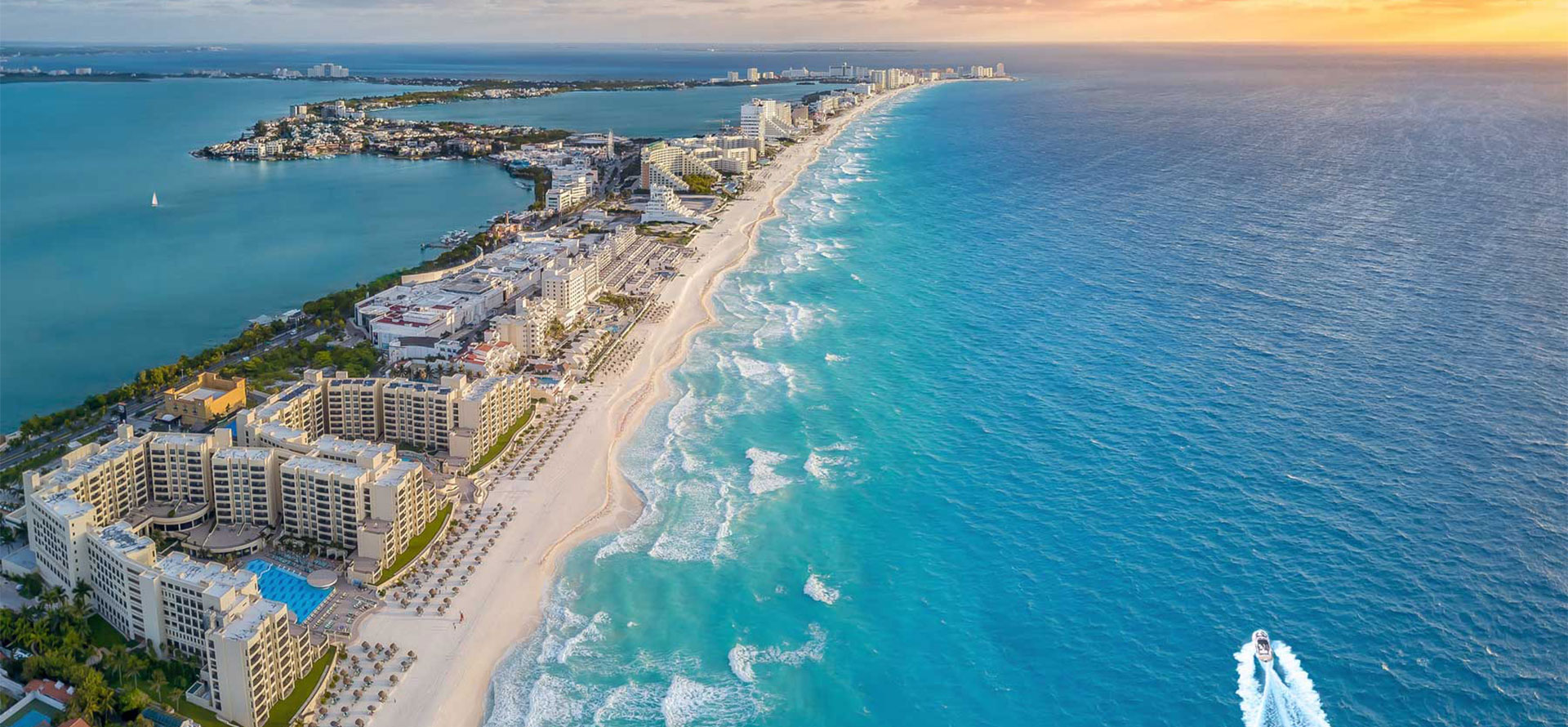 Conclusion: Which is Better Bahamas or Cancun?
Now that we've compiled our guide on Bahamas or Cancun, which is better, you can decide which one works best for you. They are both fantastic vacation destinations for honeymoons and family trips.
The Bahamas is the ideal choice if you're in the mood for gorgeous beaches and luxury experiences, while Cancun would help you save money and offers diverse activities for all. Plus, the best time to visit them is in the same months.
So, you can choose one and enjoy your vacation.
FAQ
Which is better, the Bahamas or Cancun?
If you are looking for beautiful beaches, both the Bahamas and Cancun have plenty to offer. The Bahamas has clear turquoise waters and soft sand beaches, while Cancun boasts beautiful white sand beaches with crystal clear waters. If you are looking for a lively nightlife scene, Cancun is the place to be. There are tons of bars and clubs to keep you entertained throughout the night. The Bahamas also has a vibrant nightlife scene, but it is more low-key than Cancun.
Is the Bahamas more expensive than Cancun?
The Bahamas is more expensive than Cancun, with the average Bahamas vacation costing about 30% more than the average Cancun vacation. However, this doesn't mean that the Bahamas is always more expensive - it just depends on your specific vacation needs and preferences. For example, if you're looking for an all-inclusive resort in Cancun, you'll likely find that Bahamas resorts are more expensive. On the other hand, if you're willing to forego the all-inclusive package and opt for a more budget-friendly vacation rental in the Bahamas, you may find that your overall vacation costs are comparable to those in Cancun.
Is it warmer in the Bahamas or Cancun?
The Bahamas and Cancun are both warm, sunny destinations. However, the Bahamas is generally a few degrees warmer than Cancun. The average temperature in the Bahamas is about 86 degrees Fahrenheit, while the average temperature in Cancun is about 82 degrees Fahrenheit. So if you're looking for a warm, sunny destination, the Bahamas may be a better choice than Cancun.
Is the weather better in the Bahamas or Cancun?
Bahamas has an average temperature of 77 degrees Fahrenheit, while Cancun has an average temperature of 82 degrees Fahrenheit. Bahamas also has more rainfall than Cancun. Therefore, the weather is better in the Bahamas than Cancun.
How far is the Bahamas from Cancun?
The Bahamas is about 1,000 miles from Cancun.
Tags: travel, turks and caicos honeymoon packages, hawaii hotels all inclusive, mykonos vacation packages all inclusive, nyc boutique resort, fancy hotels in memphis, hotels in seychelles all inclusive, airport hotel ontario, top hotels in south padre island, best boutique hotels chicago, best time of year to go to bermuda, harrisonburg dog friendly, hotels richmond airport, costa rica all-inclusive adults only, hotels downtown tampa with balcony, georgia all-inclusive resorts, best time to visit st thomas, seychelles vs maldives, antigua ocean huts, all inclusive vermont honeymoon