Puerto Rico vs Dominican Republic: Which is Better for You?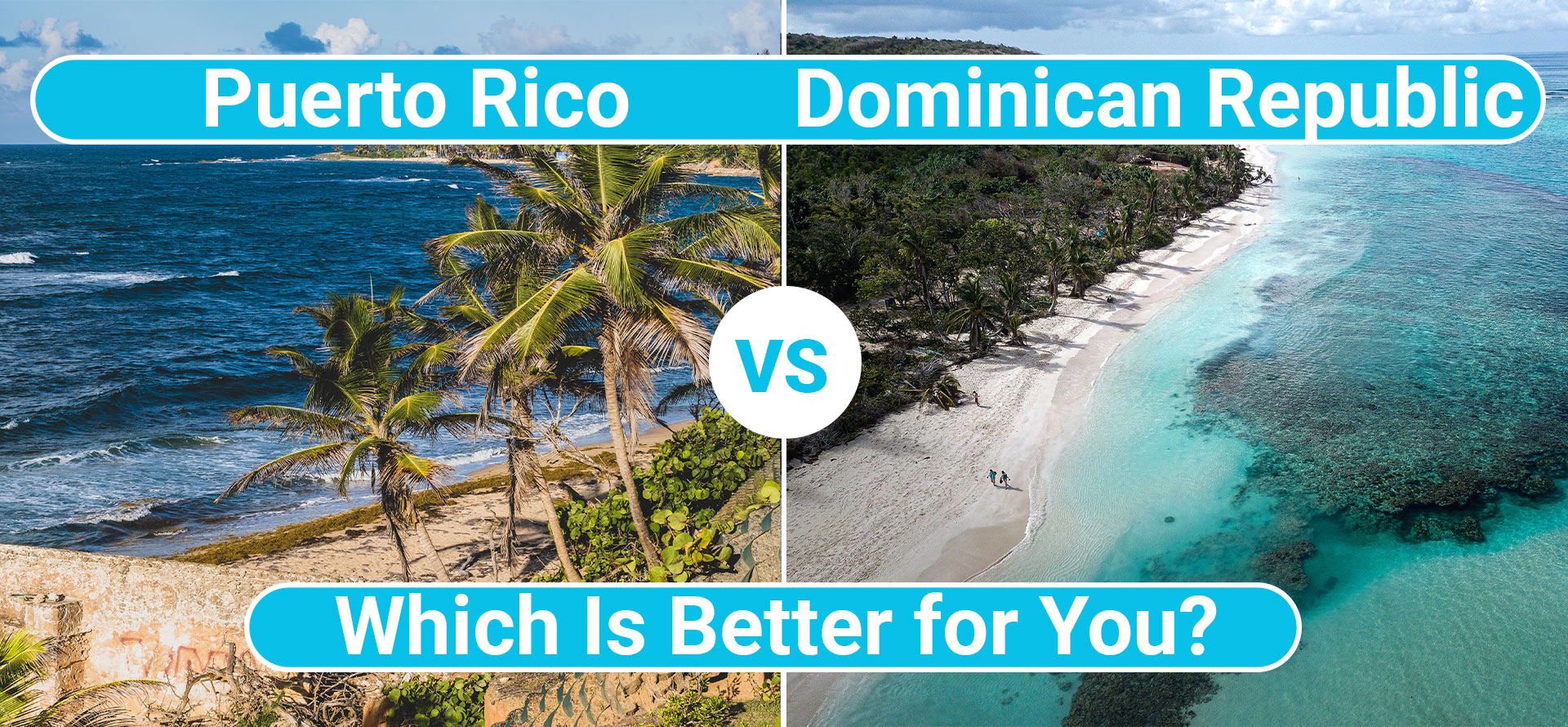 Puerto Rico vs Dominican Republic are two popular holiday destinations. If you want to get away to a warm Caribbean climate then one of these two places would be a good choice. Both places are popular tourist destinations that are quite similar in many ways, so it may be difficult for you to choose between them for your vacation. This is why we have written this comparison for you so you can learn about the differences between Puerto Rico versus the Dominican Republic vacations. Read on to learn more about what both these places have to offer for a holiday visitor.
Best Time to Visit Puerto Rico and Dominican Republic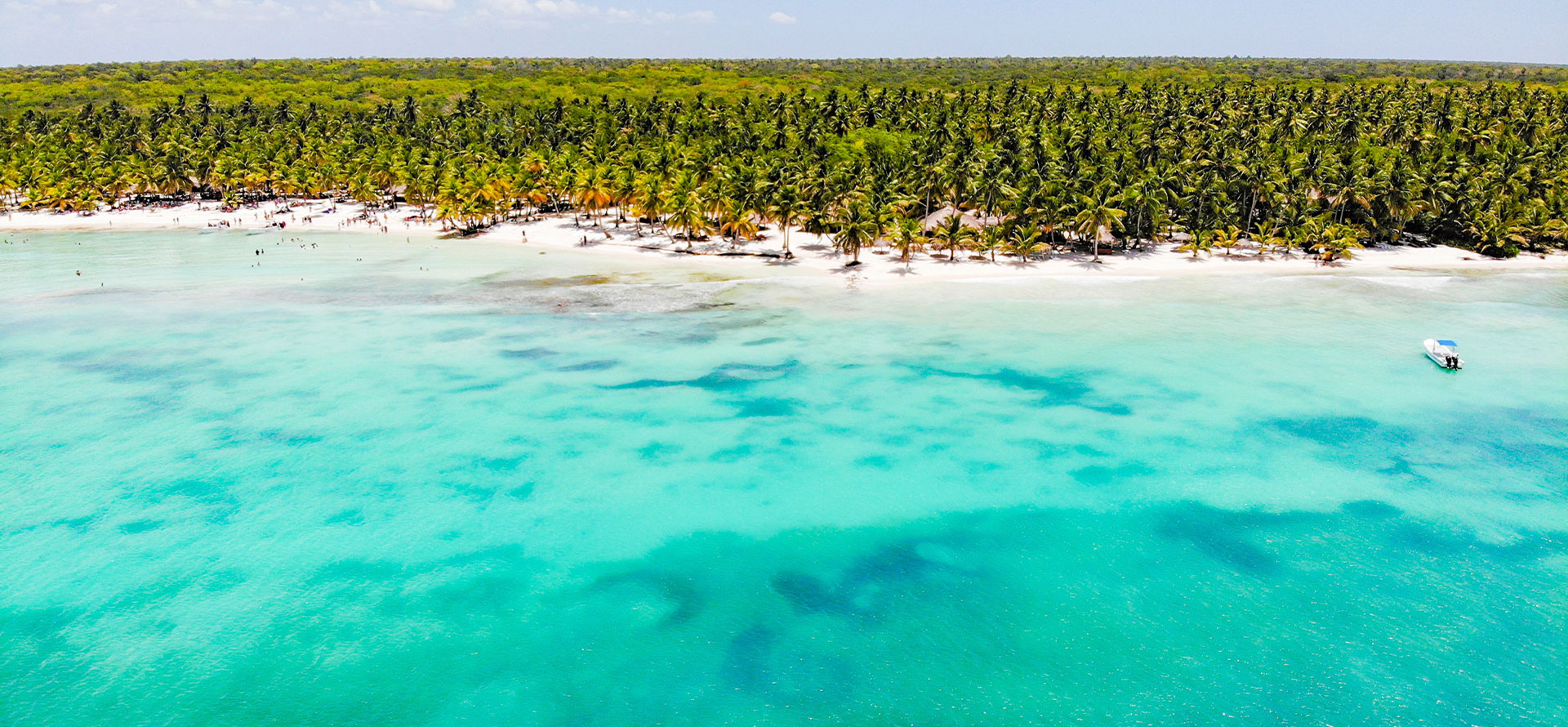 Best Time to Visit Puerto Rico
Puerto Rico is an Island with a warm, tropical climate, and humidity of 80%. January to April is the best time to visit and is when tourism peaks. In terms of climate, this is your best option.
The coldest months are January to March, with average temperatures in the 70s.

The hottest temperatures are May to October, with an average of 83 oF on the coast at places like San Juan.

The island has rainy weather and an increased hurricane risk between May and October when between 4 to 6 inches of rain may fall per month.
Best Time to Visit Dominican Republic
The Dominican Republic is on the island of Hispaniola and also has a tropical, hot climate. The best time to visit the Dominican Republic is outside of hurricane season, in April or May. Conditions vary depending on where you are on the island.
The coldest months, in general, are January to March with an average temperature of 77 oF.

The hottest months are from May to October with temperatures varying from about 88oF to 90 oF in Santa Domingo.

Rainfall varies depending on where you are on the island.

Northern parts receive more rain, while southern and eastern regions have a rainy season of April to October.

Rainfall can be up to 57 inches a year on the southern beaches.

The peak time for hurricanes is in August into September.
Puerto Rico vs Dominican Republic: Average Hotel Price
You may wonder what's the difference between Puerto Rico vs Dominican Republic vacation when it comes to hotel prices. The average cost of a hotel in Puerto Rico is $111 per day. The cost will be higher during the tourist season and lower during the rainy season. A hotel in the Dominican Republic costs about $151 on average per night. Prices will be highest during the busy season of December and January and will be lower during the rainy season.
Things to Do in Puerto Rico and Dominican Republic
Things to Do in Puerto Rico
There is always something fun to do in Puerto Rico no matter what your interests are. You can visit interesting landmarks like Old San Juan with its rich history and beautiful buildings or check out the impressive San Juan Cathedral and El Morro Fort. You can take a guided tour on land or water. If you are keen on the ocean then you can go jet skiing or snorkeling with turtles, or lie on the beach. The best beaches in Puerto Rico include the following: Luquillo Beach is located about 30 miles east of San Juan; it is good for families and has white sands and crystal-clear waters to swim or snorkel in. There are also ablutions, tents, and picnic sites available at this beach. Ocean Park is a good beach preferred more by single adults than by families. There are palm trees and many restaurants and bars on the beachfront.
Things to Do in Dominican Republic
There are some great places to visit in the Dominican Republic. Nature lovers must visit Lake Enriquillo; this nature reserve is home to several different animal species. Santa Domingo, the capital city, showcases interesting architecture and history. It has the must-see UNESCO World Heritage Site, the Colonial City. Santa Domino also has a Museum of Modern Art and the oldest Cathedral in the Americas. The best beaches for visitors include Punta Cana, with its beautiful palm-covered shores with white sands. Playa Dorado is another great beach that has an impressive golf course. It is a more natural environment with stunning scenery and clear blue waters.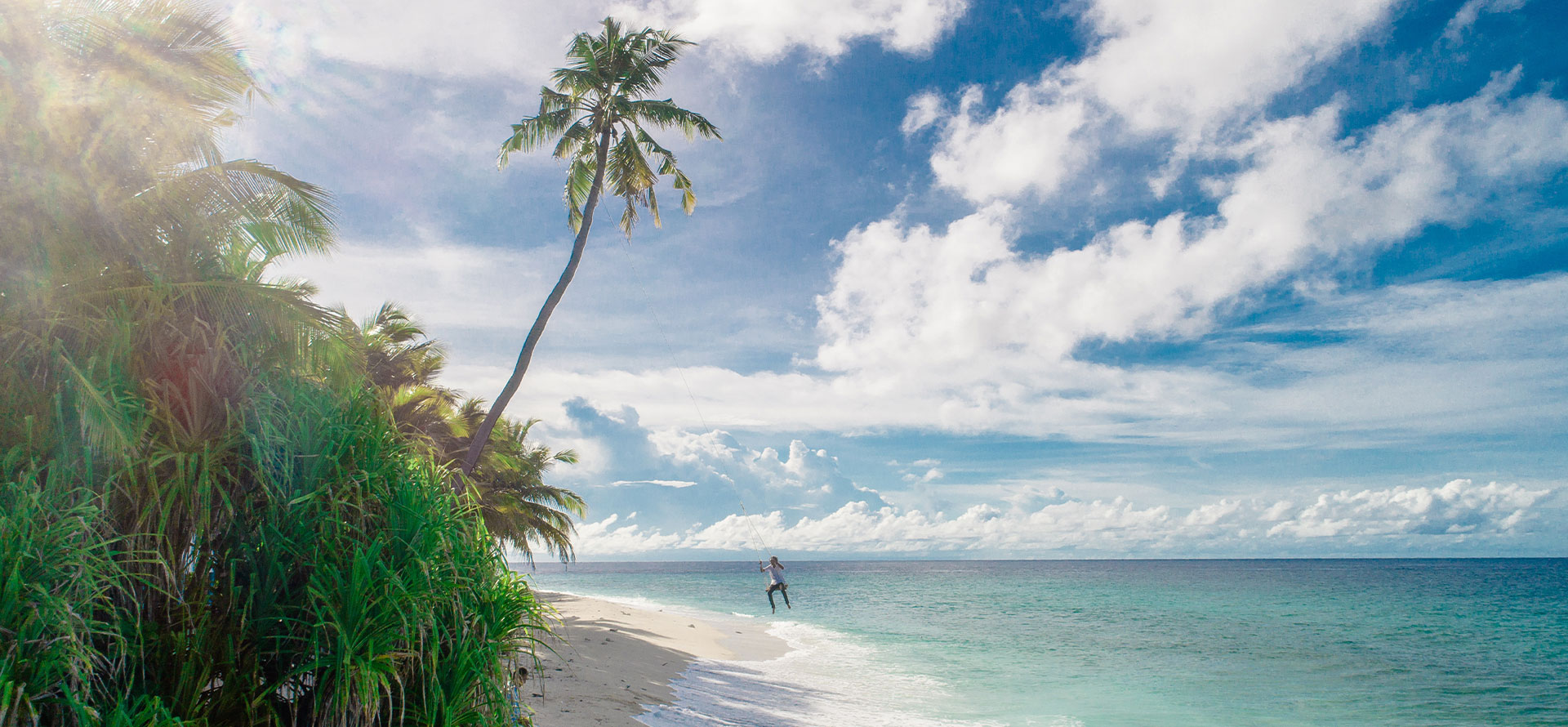 Conclusion: Which is Better Puerto Rico or Dominican Republic?
Both places have a hot, tropical climate and hotel prices are similar. Puerto Rico is an American territory, so it is easier for US citizens to travel to. Regardless of whether you travel to Puerto Rico vs Dominican Republic vacation, you can go in the off-season but best to avoid peak hurricane season. To decide which is better when comparing Puerto Rico vs Dominican Republic depends on what it is you prefer. The Dominican Republic may give you more of an exotic experience and be more of an adventure than Puerto Rico, if you are from the US. Either destination is great for discovering historical buildings and relaxing on gorgeous, sandy beaches.
Tags: best travels deals, hawaiian honeymoon, over water bungalows antigua, best all inclusive family resorts in cabo, all inclusive st martin vacations, amalfi coast honeymoon resorts, all inclusive virgin gorda vacations, portugal honeymoon, thailand best time visit, anguilla all inclusive resorts