Only a few places on the globe can boast of a luxurious locale and exquisite environment like the Punta Mita. Housed in the Riviera Nayarit in the north of Puerto Vallarta, this luxury destination spanning 1,500-acres is the perfect place where your imagination of a heavenly getaway can become a reality.
Punta Mita is also close to about ten airports making it very accessible. Beyond all of these outstanding features are three all-inclusive Punta Mita Hotels that guarantee a combined traveler experience. While we understand that there is no wrong or right way to travel, the all-inclusive Punta Mita Packages offer you a one-stop-shop vacation where airfare, accommodation, feeding, and entertainment are put together in one single package. Sounds incredible, right?
Our Favorite Hotels & Resorts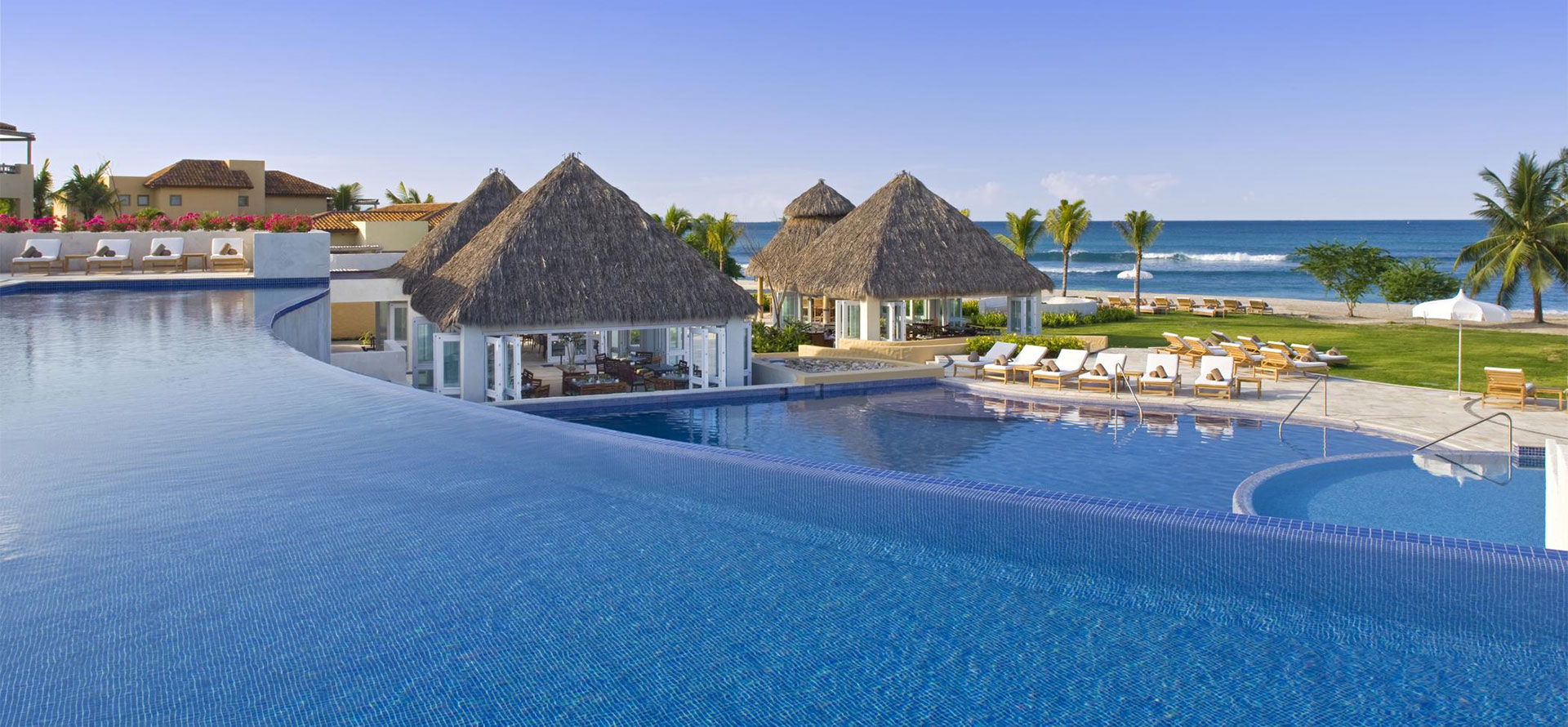 What You Need to Know!
The Punta Mita all-inclusive resort screams total freedom and refreshment. These are the benefits they offer:
Food and drink inclusive vacation and free drinks from the minibar.
Kid-friendly amenities like kids' swimming pool.
Uninterrupted entertainment, including Yoga Classes.
An all-non-motorized water activity voucher that comes with the booking.
Free Service Spa.
Vacation is food for the soul; Punta Minta all-inclusive resort is out to feed you with the best of features.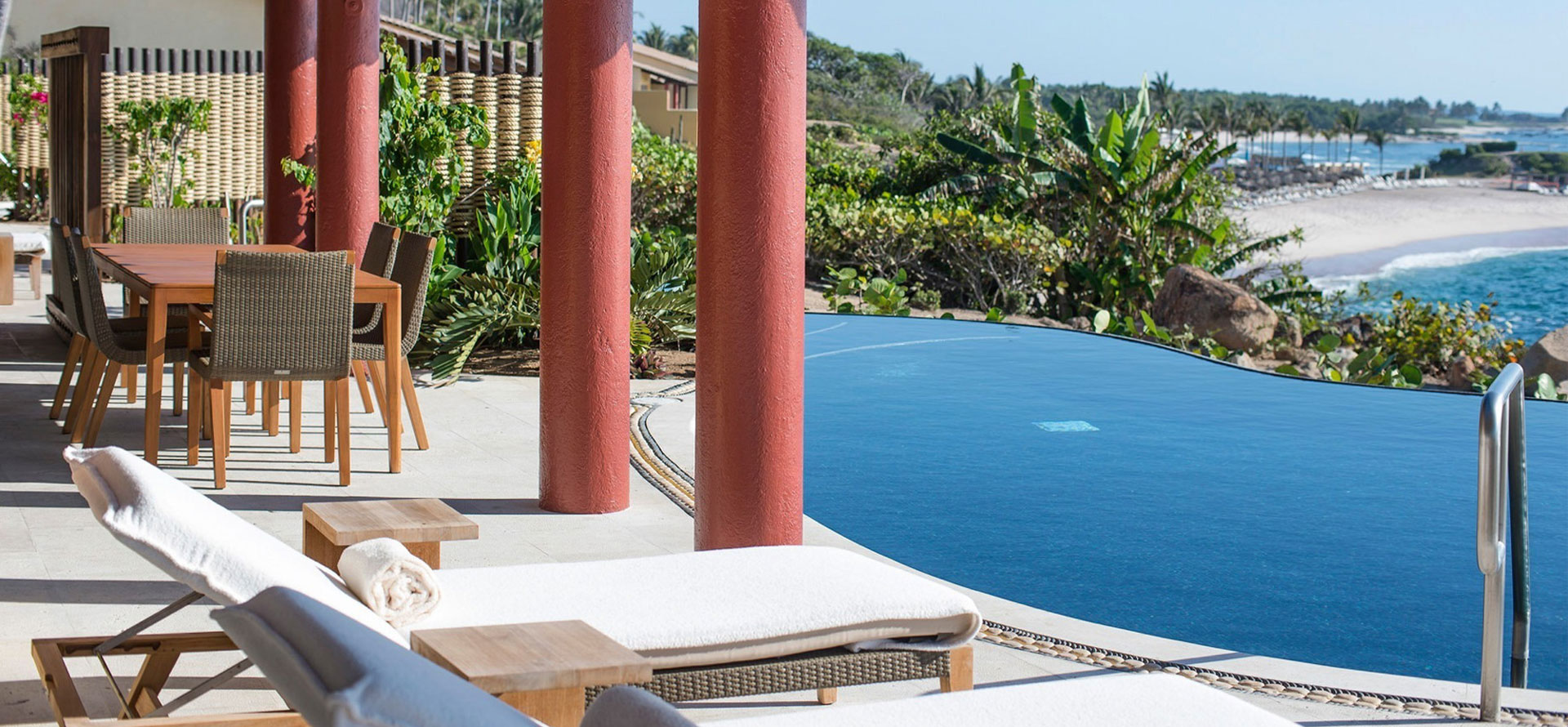 Best Time to Visit Punta Minta All-Inclusive Resorts
Irrespective of when you choose to visit, Punta Mita's all-inclusive resorts are ideal for adventures, relaxation, and a swell time. But while every visit is a chance to create a memory inscribed on the heart forever, there is the best time to visit all-inclusive resorts in Punta Mita:
January – February:

January shares similar weather with December as they are both warm months. The temperature ranges from 59°F to 84,2°F with only a single rainfall day, making January the best month for all water activities, including swimming. February represents the last month of warm winter with a temperature between 59°F and 86° F. Like January, it experiences a single day of rainfall with 10mm of accumulated precipitation.

April – May:

In Punta Mita, April is often a hot spring month with temperatures ranging from 87,8°F to 60,8°F. With only one rainfall per day, Punta Mita in May has a flawless water temperature that ranks at 78,8°F, and 6mm of accumulated precipitation, May is an ideal period for water-related activities.

Punta Mita high season lasts between December and April when rain is absent. These periods have witnessed high tourists and congestion in resorts and hotels.

June – September:

The foremost feel of a warm month in Punta Minta is often experienced in June. Being a humid time of the year, June's temperature ranges from a minimum of 71,6°F to a maximum of 91,4°F. From June to September, Punta Mita experiences similar humid temperatures making them the warmest of months. The Low season in Mexico runs from May to September which means that the beach records a low turnout at this period compared to the high season. If you are a person who prefers to enjoy the view without the crowd or planning to reduce cost, this is the perfect season for you.

October — December:

October temperature is humid and varies between 69,8°F and 89,6°F with weather similar to September. With a temperature that varies between a maximum of 89,6°F and a minimum of 64,4°F. November is a perfect time to visit Punta Mita. October is dubbed as the hurricane season, and it is best if you avoid vacationing at the all-inclusive resorts in Punta Mita. In December the temperature of the water is ranked at 78,8°F, the rainfall is an accumulated 23mm, as it is the only month with two rainfall days. For maximum enjoyment, plan your all-inclusive Punta Mita vacation for November and December. The weather is always lovely around this period.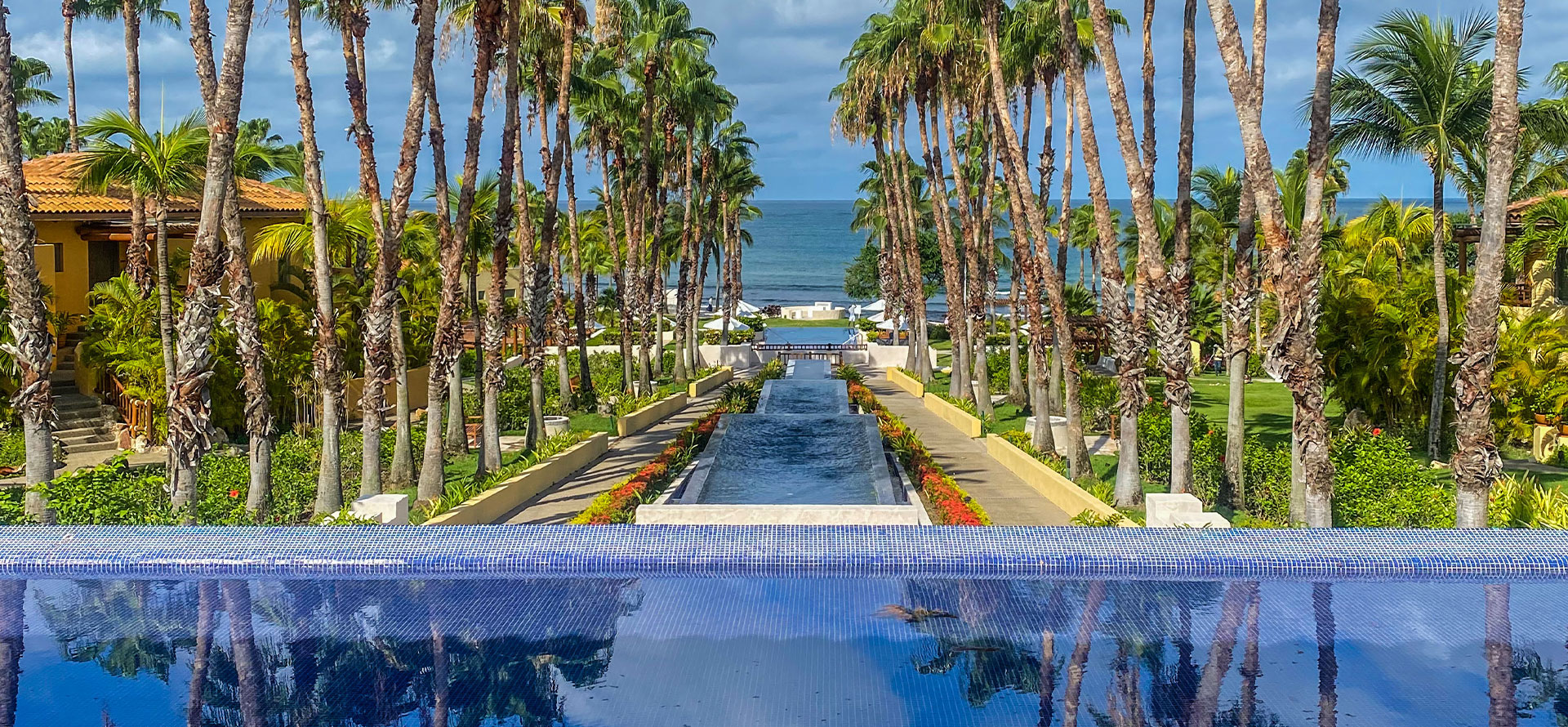 Average Cost of All-Inclusive Resorts in Punta Mita
Seasons decides the cost of all-inclusive resorts in Punta Mita. It is due to average temperature and weather, which both serve as a prominent factor in determining whether you will enjoy your visits or not. Prices are always low during the hurricane season which begins in June and halts in October. While it seems like the most suitable time to visit the best all-inclusive resorts in Punta Mita, it will be a disaster due to unending rain.
November is the most economical time to experience an all-inclusive Punta Mita vacation because the hurricane winds down at this time of the year. Tourists are often reduced at this period while the hurricane season deals are still available.
The most expensive time to visit is between December and April because it is tourists' most preferred period of the year. This is due to the absence of rain. In this period, airfare, accommodation, flight, hotels and other travel expenses experience a surge due to excessive demand for them.
Conclusion
The Punta Mita resort's all-inclusive vacation provides you with the best lodging option. Unlike traditional alternatives, the all-inclusive resort in Punta Mita offers better and quality value in Mexico. However, in a bid to enjoy the scenic experience that comes with the all-inclusive resort Punta Minta, you must understand the weather and temperature and how it affects the cost of a vacation.
FAQ
Is Punta Mita worth visiting?
Punta Mita is worth visiting for its beautiful beaches, luxurious all-inclusive resorts, and variety of activities. All-inclusive resorts in Punta Mita offer everything you need for a relaxing vacation, including plenty of food and drink options, activities, and entertainment. Punta Mita is also a great choice for families with kids, as there are many activities and amenities geared towards families. Whether you're looking for a romantic getaway or a family vacation, Punta Mita is sure to please.
Does Punta Mita have nice beaches?
Punta Mita All-Inclusive resorts are located on some of the most beautiful beaches in Mexico. With crystal clear water and white sand, these beaches are perfect for swimming, sunbathing, or simply relaxing. Whether you're looking for a quiet spot to enjoy the sunset or a lively beach with plenty of activities, Punta Mita has something for everyone. So, does Punta Mita have nice beaches? Absolutely! In fact, many visitors come here specifically for the beaches. If you're looking for a beautiful spot to enjoy your All-Inclusive vacation, Punta Mita should definitely be at the top of your list.
What is the best time of year to go to Punta Mita?
Punta Mita All-Inclusive Resorts are open year-round, and there is never a bad time to visit! However, the best time to visit Punta Mita All-Inclusive Resorts is between December and April. This is when the weather is at its best, with sunny skies and warm temperatures.The crowds are also thinner during this time, so you'll have more space to enjoy the resort's amenities. If you're looking for the best possible experience at Punta Mita All-Inclusive Resorts, plan your trip for December through April.
Our Favorite Hotels & Resorts Full Info
Tags: travels deals, cabo adults only resorts, best family resort in barbados, best resorts in st thomas all inclusive, best things to do in st croix, best things to do in st simons island, best isla mujeres all inclusive, resort in destin all inclusive, maldives underwater room, puerto rico versus cancun