Popularly known as the island of enchantment, Puerto Rico is a resort location that is known for its variety of landscapes, which range from sandy beaches to ancient ruins and verdant forests. The tiny Caribbean Island is an ideal destination for some get-away town with your family. It is a popular destination for people looking to spend some quality time with the kids because it has a large number of extremely fascinating family-friendly recreational activities. The facilities are comfortable and entertaining and everyone is bound to find it exhilarating. When choosing resorts in Puerto Rico, families have the option of staying within a budget or going full-on luxury mode. Although there are no true all-inclusive resorts in Puerto Rico, there are quite a few that offer all-inclusive packages and are kids-friendly.
Best Hotels & Resorts
Best hotel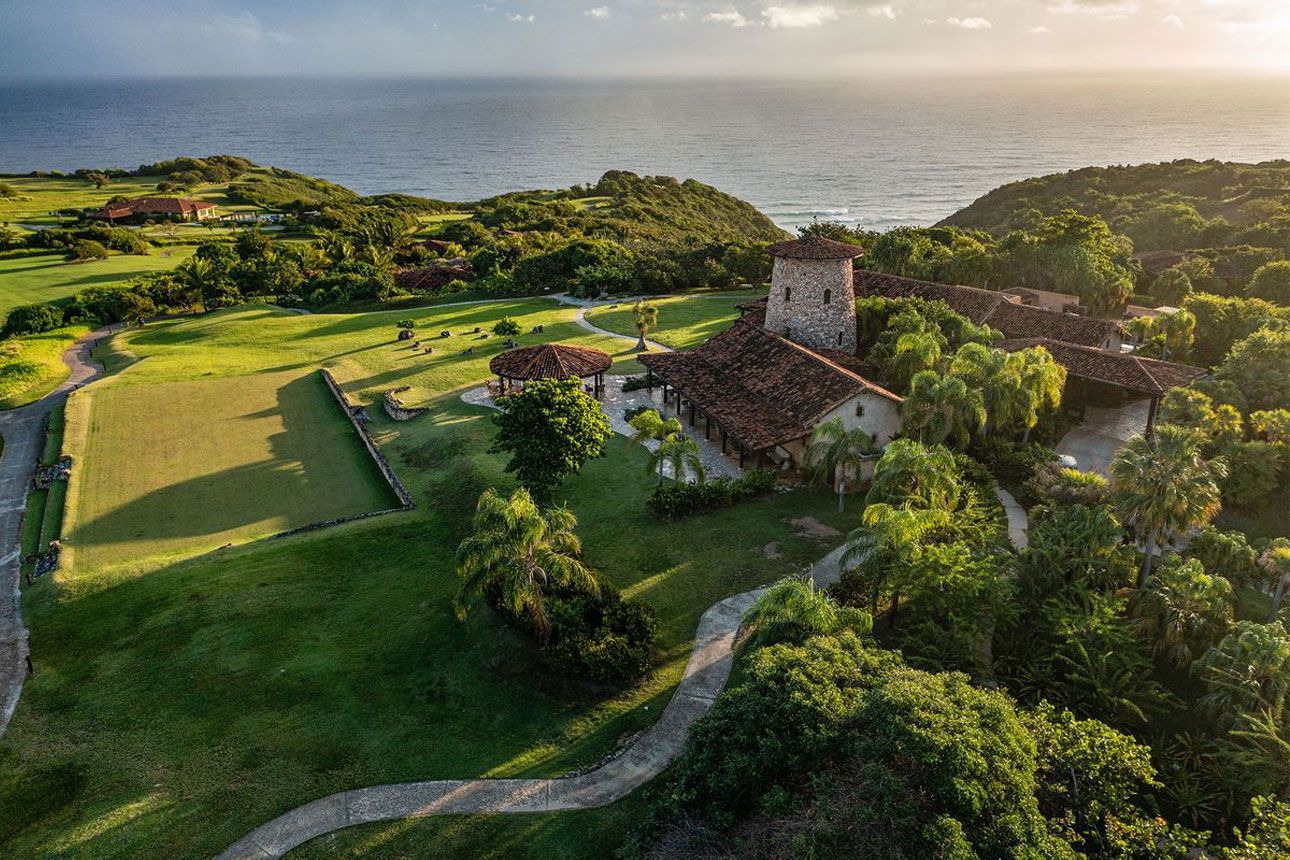 Spa
Valet parking
Swimming pool
$495.00
Price per night from
Fairmont El San Juan Hotel
Pet-friendly
Parking available
Non-smoking
$314.00
Price per night from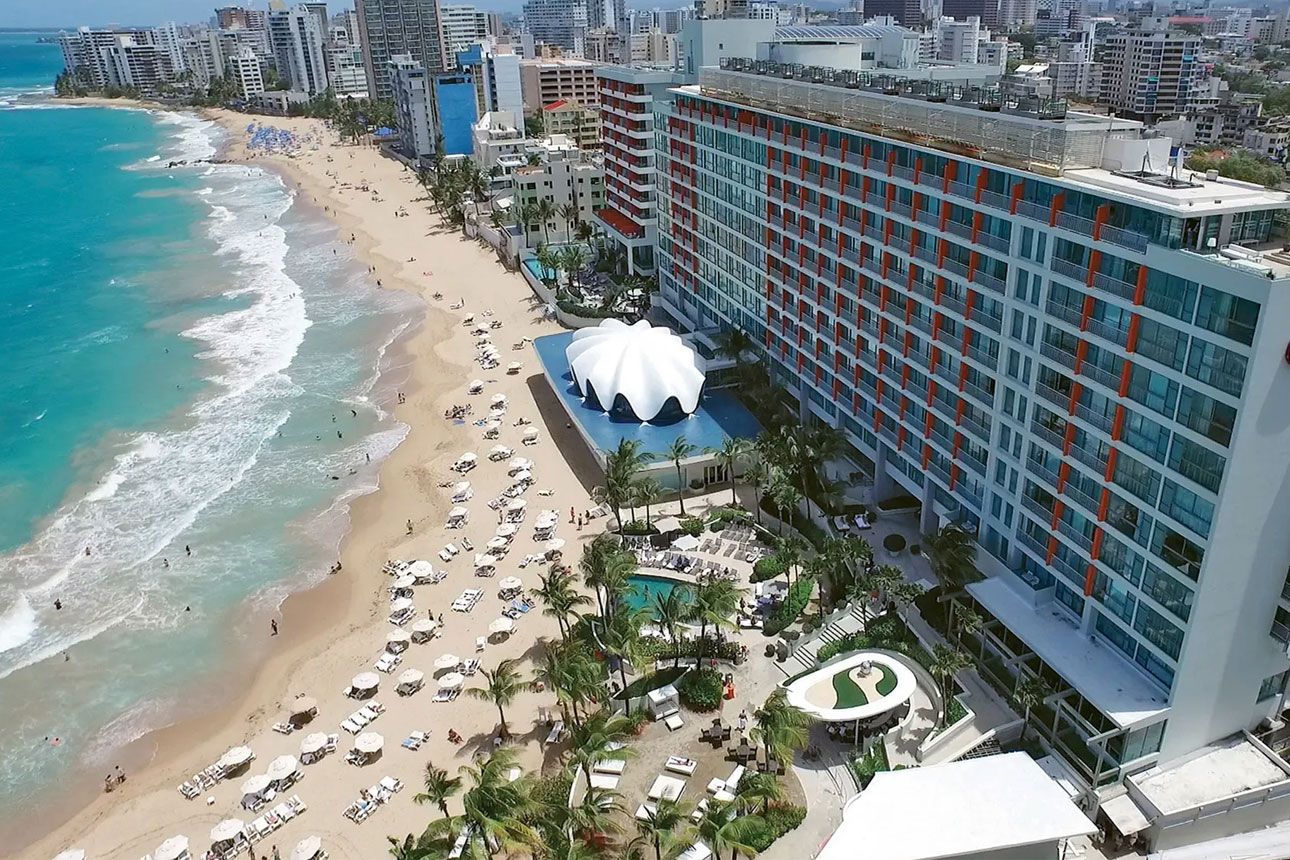 La Concha Renaissance San Juan Resort
Parking available
Free WiFi
Pet-friendly
$369.00
Price per night from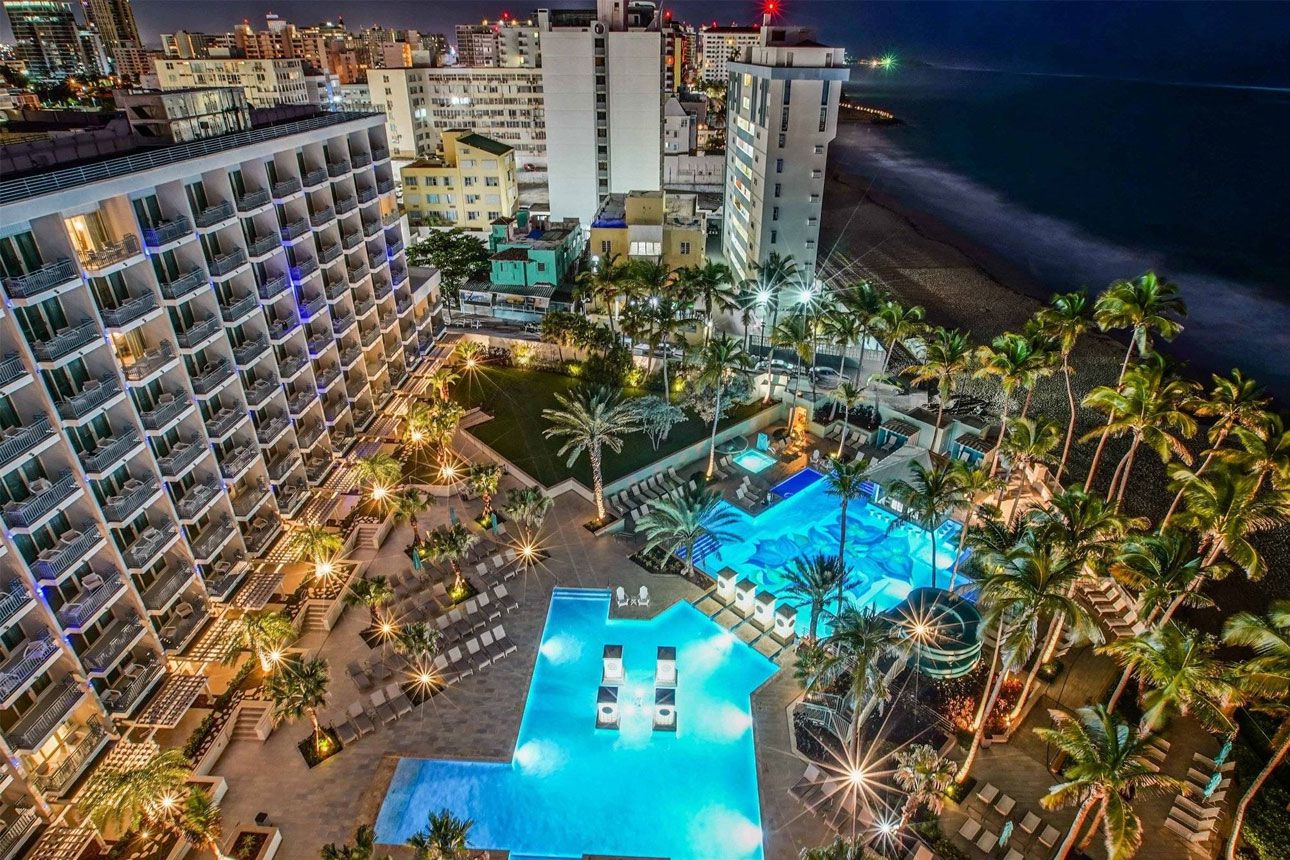 San Juan Marriott Resort & Stellaris Casino
Air conditioning
Pool
Parking available
$299.00
Price per night from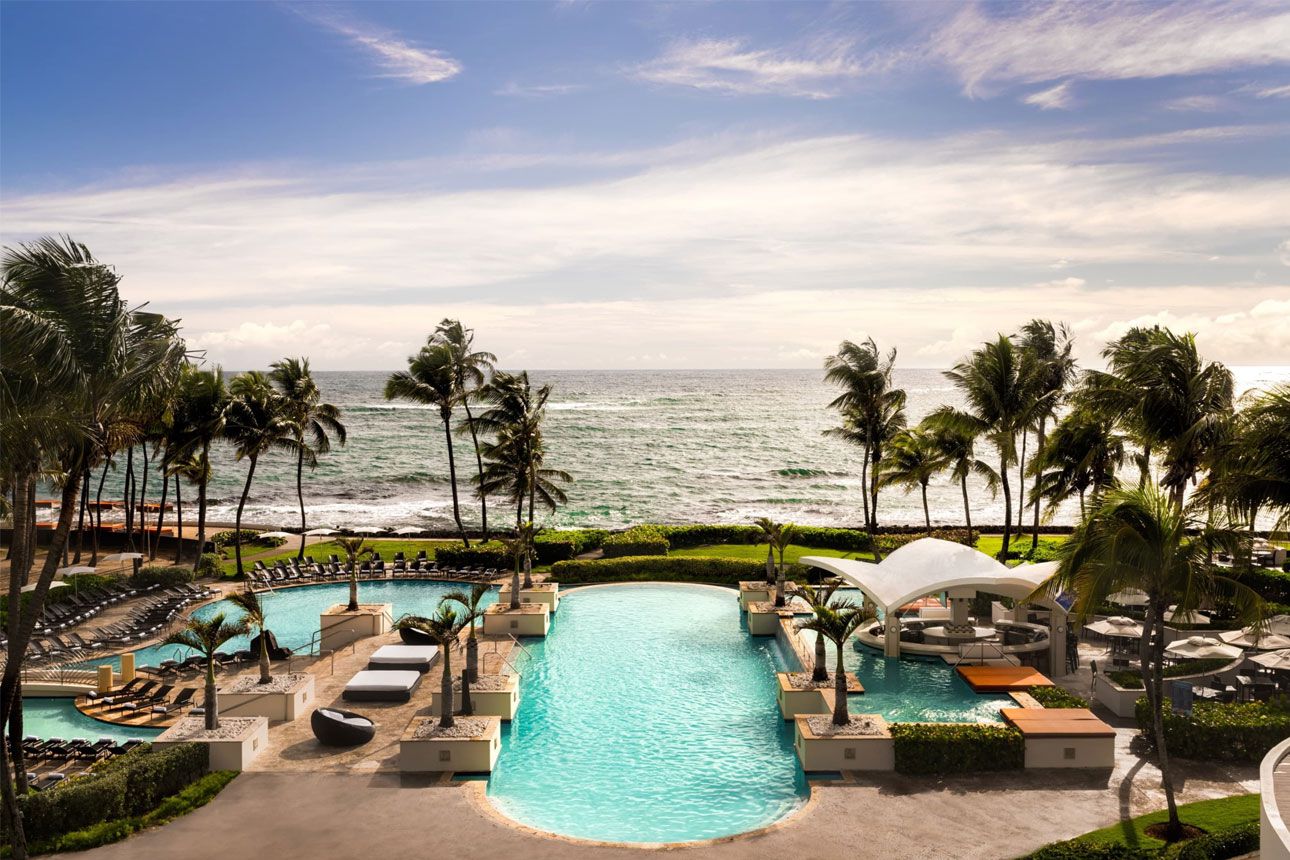 Non-smoking
Air conditioning
Free WiFi
$269.00
Price per night from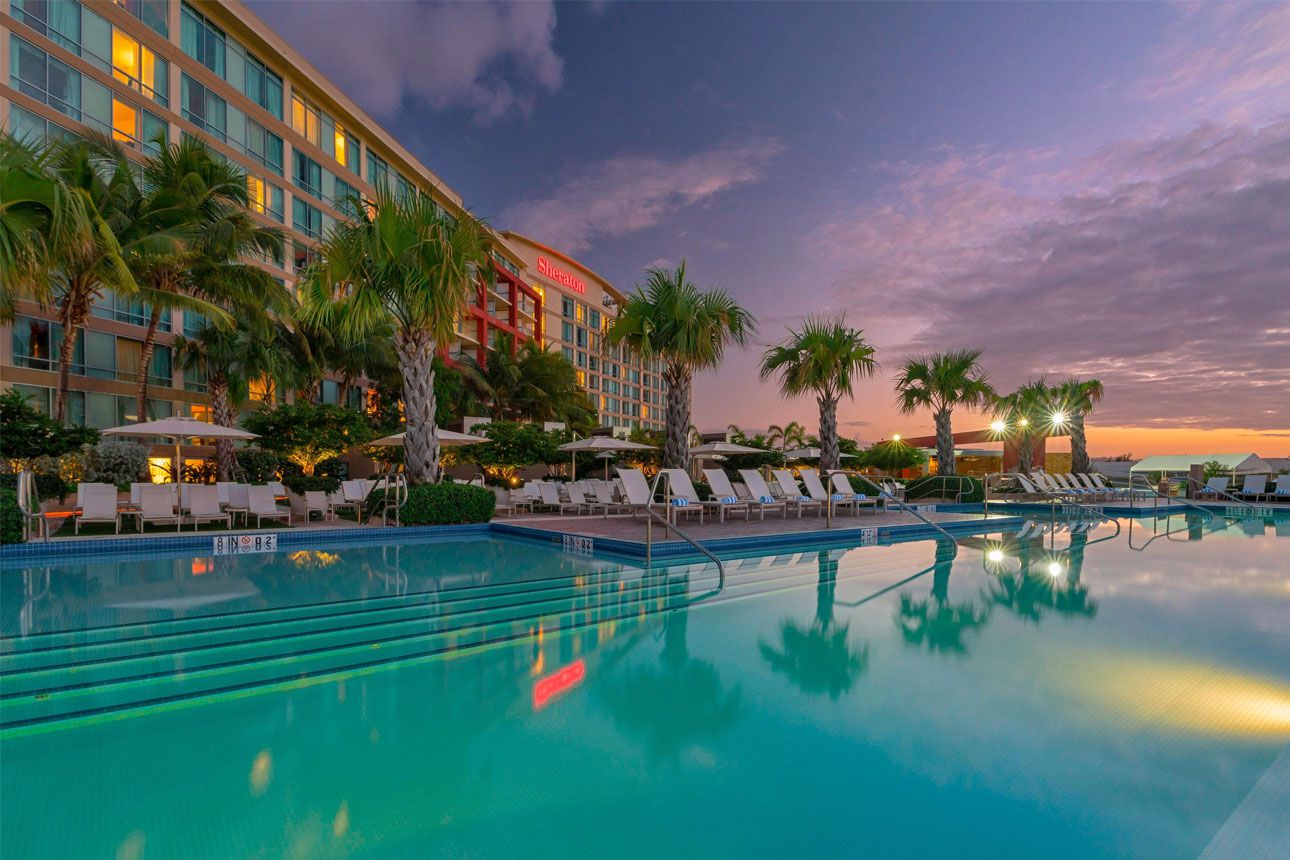 Sheraton Puerto Rico Hotel & Casino
Pet friendly
Non-smoking
Free WiFi
$206.00
Price per night from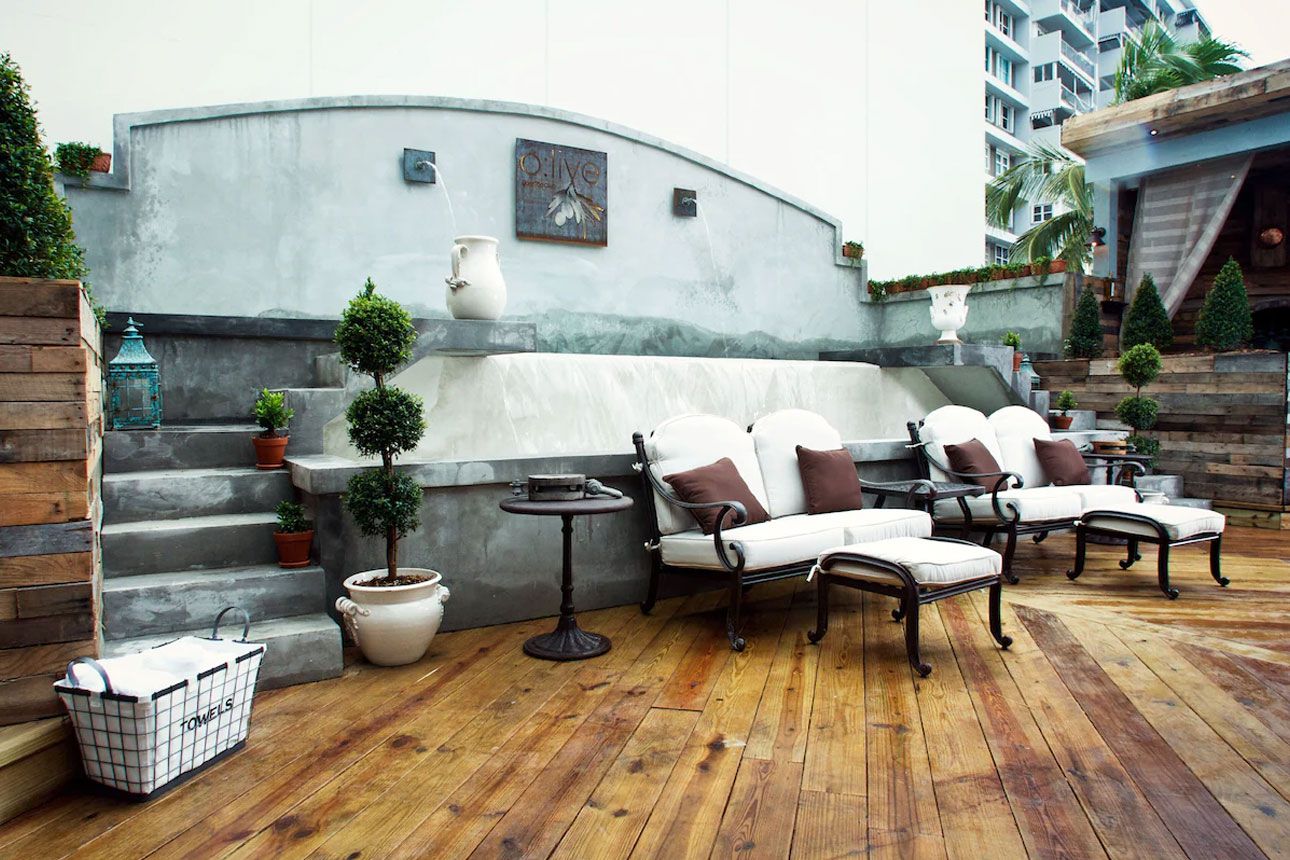 O:Live Boutique Hotel, A Small Luxury Hotel of the World
24/7 front desk
Air conditioning
Free WiFi
$209.00
Price per night from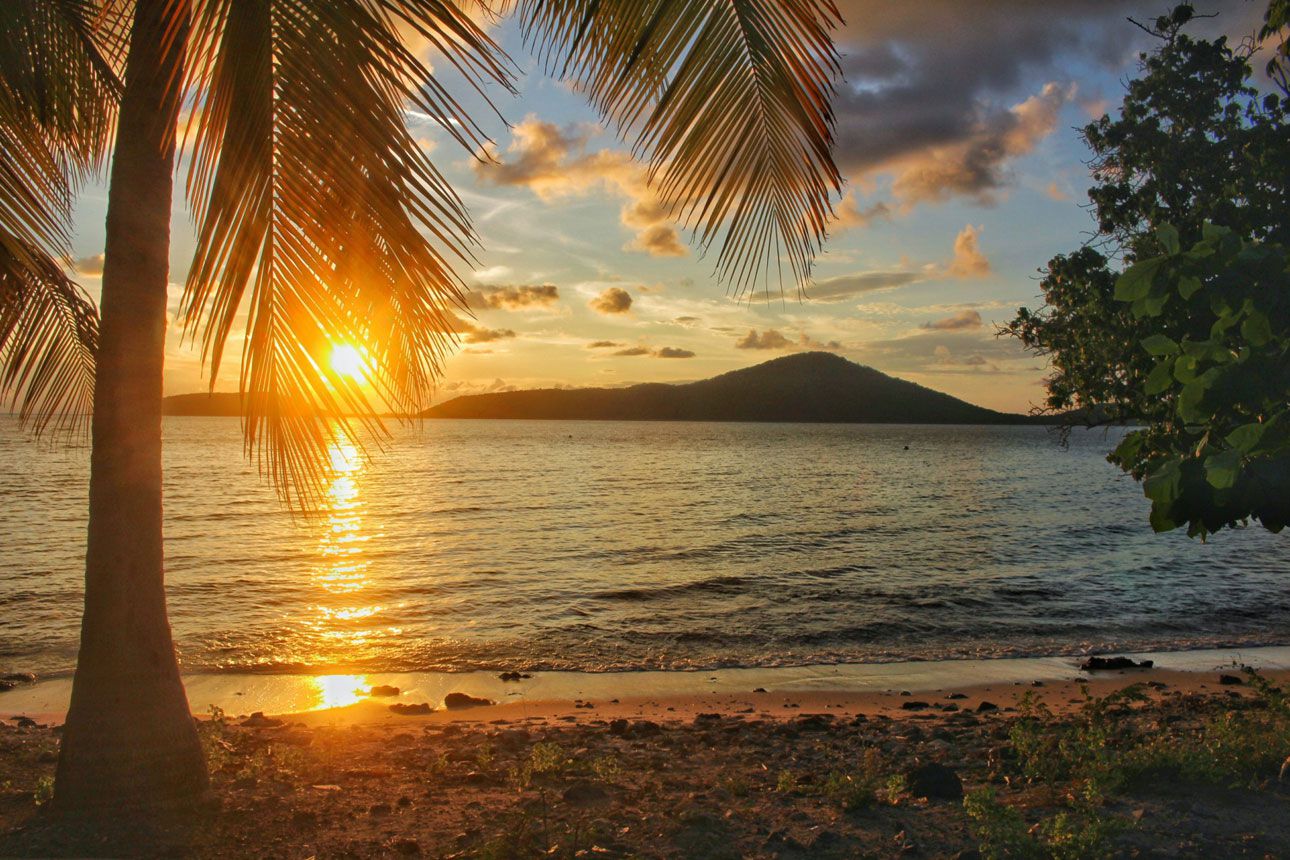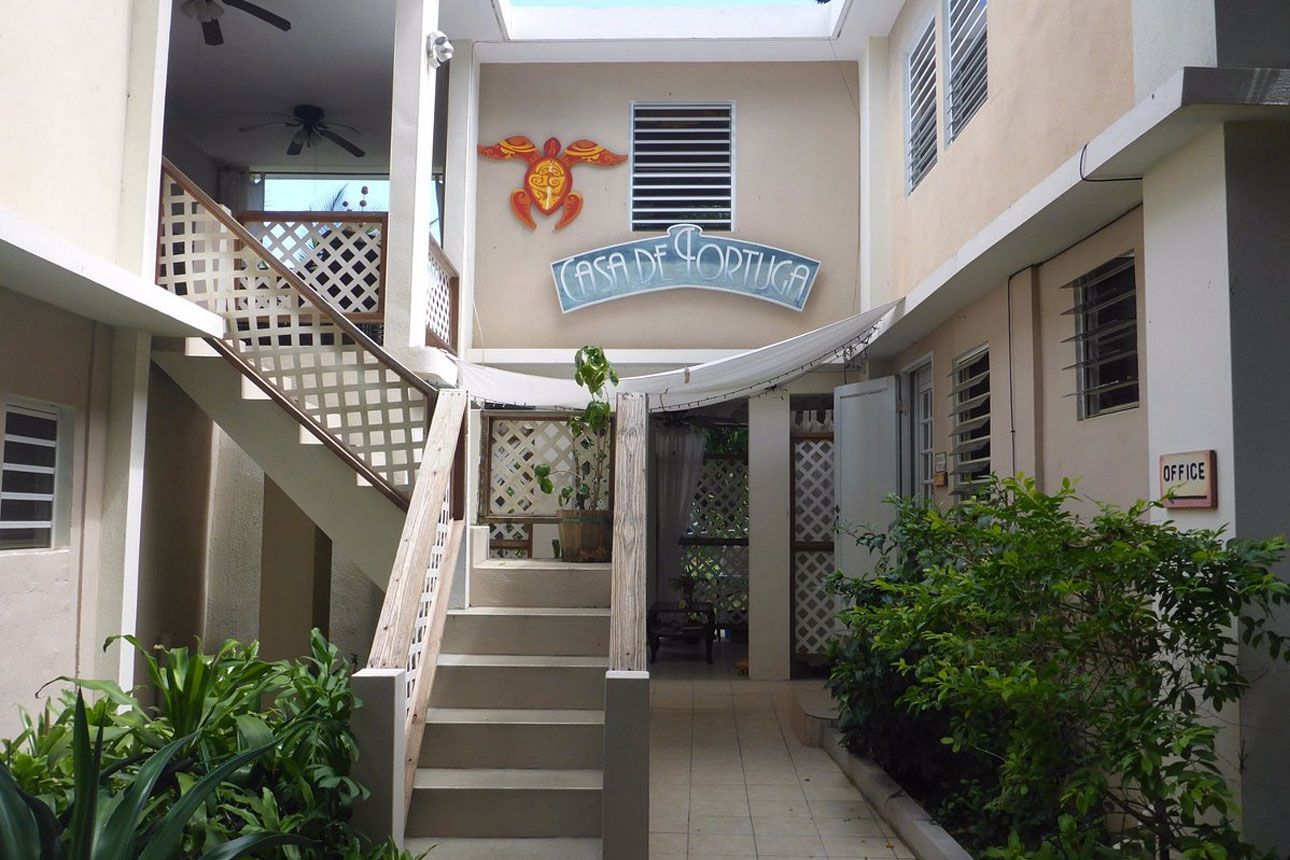 Casa de Tortuga Guesthouse
Pool
Free parking
Free WiFi
$115.00
Price per night from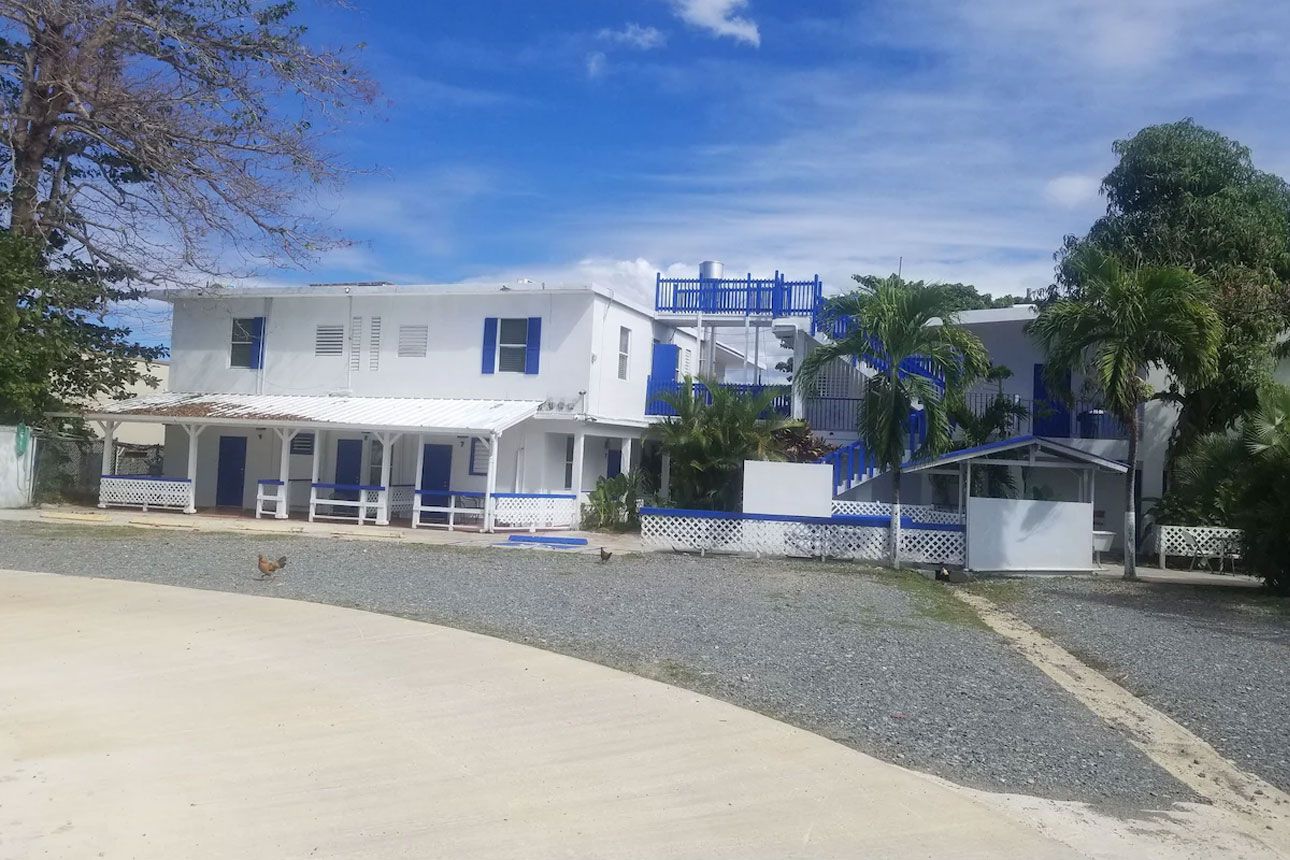 Pool
Air conditioning
Non-smoking
$70.00
Price per night from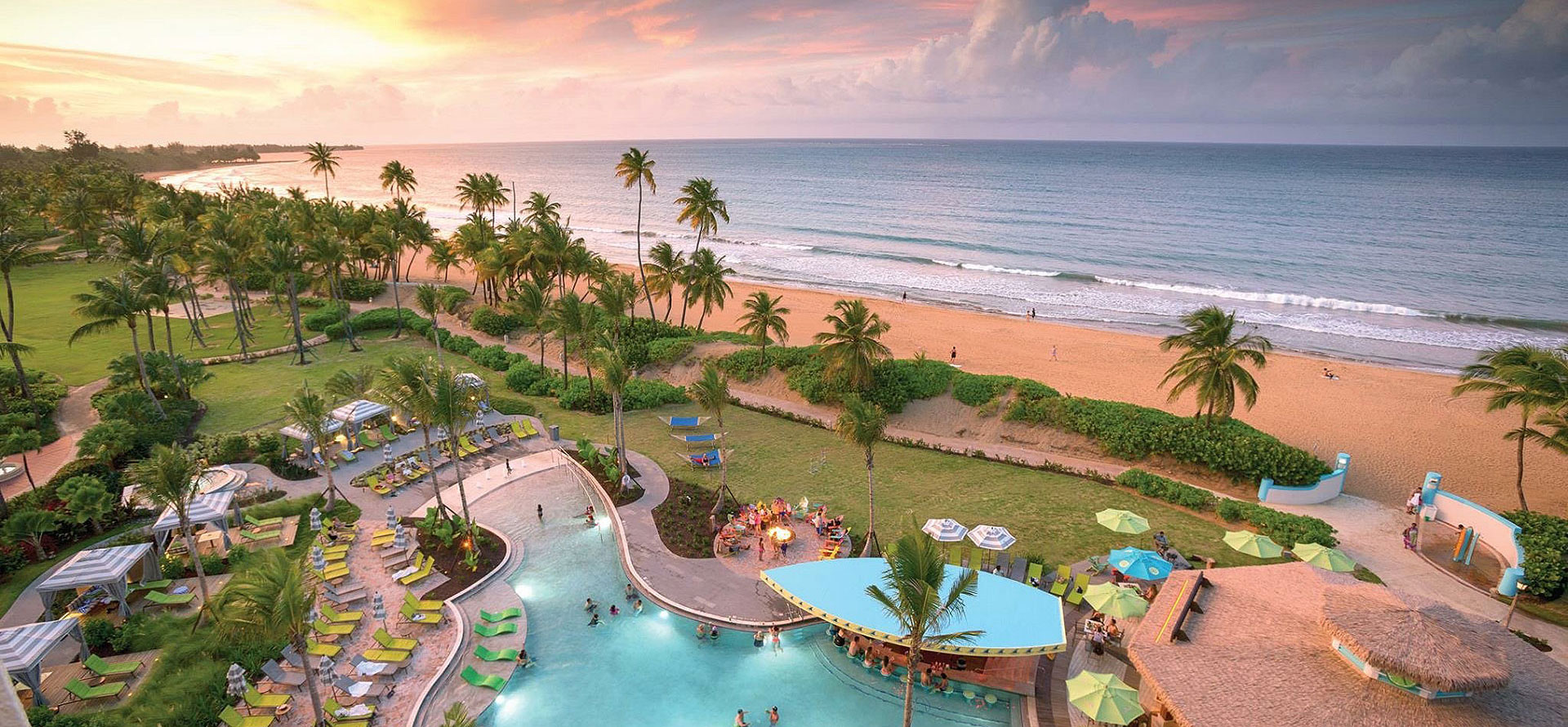 Best Time To Visit Puerto Rico Resorts with Family
The best time to go for a vacation in Puerto Rico depends on the kind of family time you're looking for. For calm fresh weather season and local festivals, the best time is between April and December. During this season, the weather is more enjoyable because the temperature reduces by a few grades. You're also bound to meet several other tourists since this is a typical vacation period. However, if the aim is to travel cheaper and enjoy warmer beaches, then the family can consider this escape during summer and fall. This should fall between August and November in Puerto Rico.
Putting all factors into consideration, the best time for visits with family is between December and February. This is because the winter months offer a lining of various festivals and parties that all members of the family will enjoy. If you are staying in San Juan, the capital city, you will enjoy some of the best local festivals. They include San Sebastian Street Festival, Festival de la Novilla, Maricao coffee festival, among others.
Average Family-Friendly Resort Cost
In Puerto Rico, the prices of resorts depend on the locations of the resort and the season. The price is usually less between August to November because that is the offseason when mild to severe hurricanes usually occur. Most hotels lower their charges and you can find special discounts on all activities available. Just be sure to be conversant with the forecast to ensure you have a safe trip to Puerto Rico. Traveling during the holiday season starting from December is also an option, although it is usually more expensive due to the rush of tourists coming in.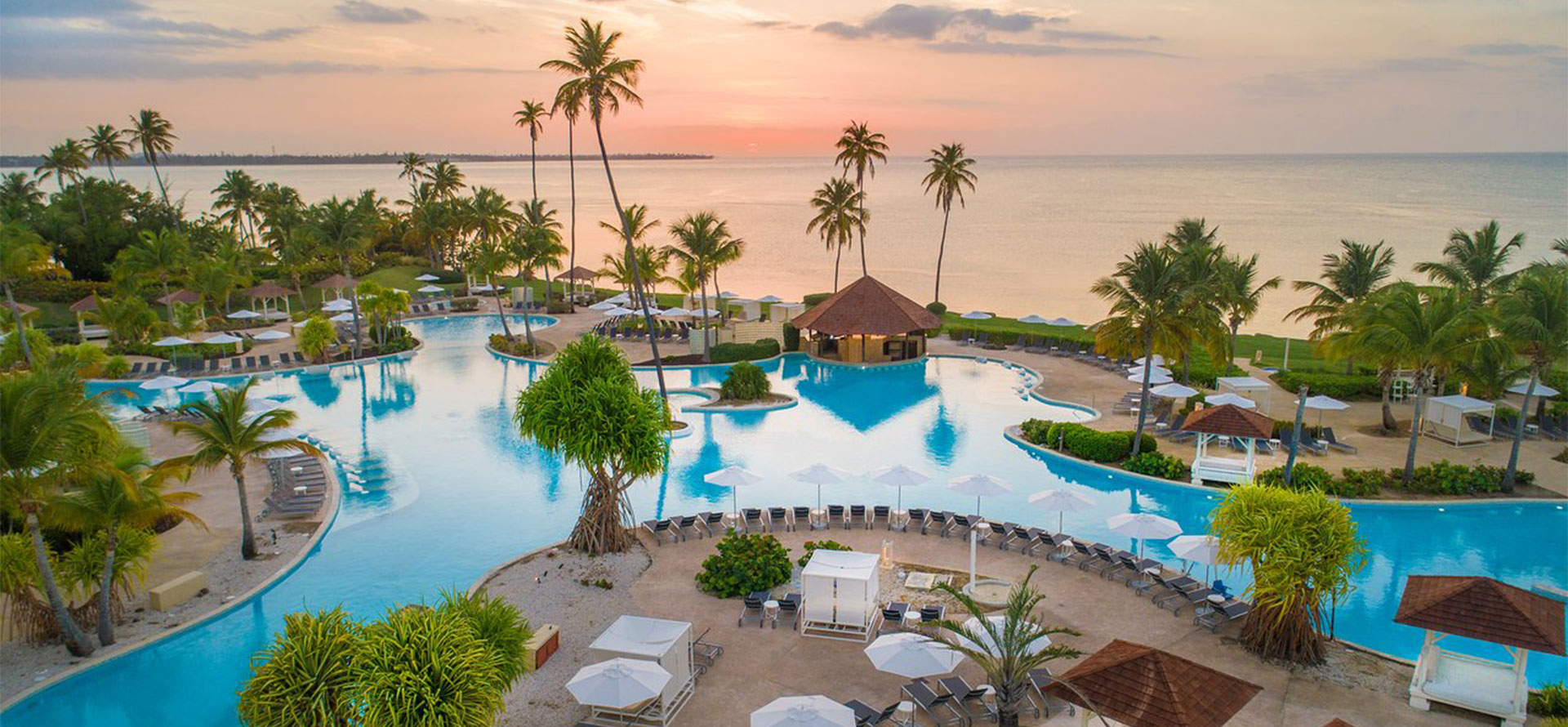 Family Things To Do In Puerto Rico
From exploring ancient forts to lively outdoor activities, Puerto Rico is full of interesting activities for all members of the family. We know you are wondering where these activities can be carried out in Puerto Rico. We are here to guide you and show you the best locations that offer the most interesting things to do with the family in Puerto Rico. Here are a few locations to visit to get started:
Las Cabezas de San Juan Nature Reserve:

This location offers a fascinating and refreshing experience deep in the pleasing wilderness. It is highly recommended to families with kids above 3 years of age. You can tour around this nature preserve with the aid of a nature specialist who will give you a lot of information about rich ecosystems and wildlife. In addition to that, you have various entertainment options such as bike riding, kayak, or trolley when touring around this beautiful location.

Flamenco Beach:

Flamenco Beach is undoubtedly one of the most elite beaches in the world. It is famous for its turquoise waters, white sand, diving locations, and an abundance of swimming areas. All these qualities make the beach a perfect spot for carrying out activities such as swimming, playing in the sand, snorkelling, or just lounging around. It is awesome for families with kids of all ages and relatively cheap.

Hacienda Campo Rico:

The Hacienda Campo Rico is a tropical paradise surrounding an enormous area of 2000 acres that is ideal for tribes pining. The family can stop by the various landmarks and sights near the Hacienda Campo Rico. Also, for a completely different experience, families can visit the archery range. It is recommended to families with children aged 5 and above.

Carolina Children's Museum Museo:

This location offers a lot of activities to entertain kids and keep them busy for hours. There are a lot of hands-on activities that make children explore their creativity and create an exceptional experience for the whole family. Furthermore, Carolina Children's Museum Museo gives you the chance to experience outdoor fun in the form of in the form of activities like go-karting and interaction with animals. Families with children aged 3 years and above visit this location.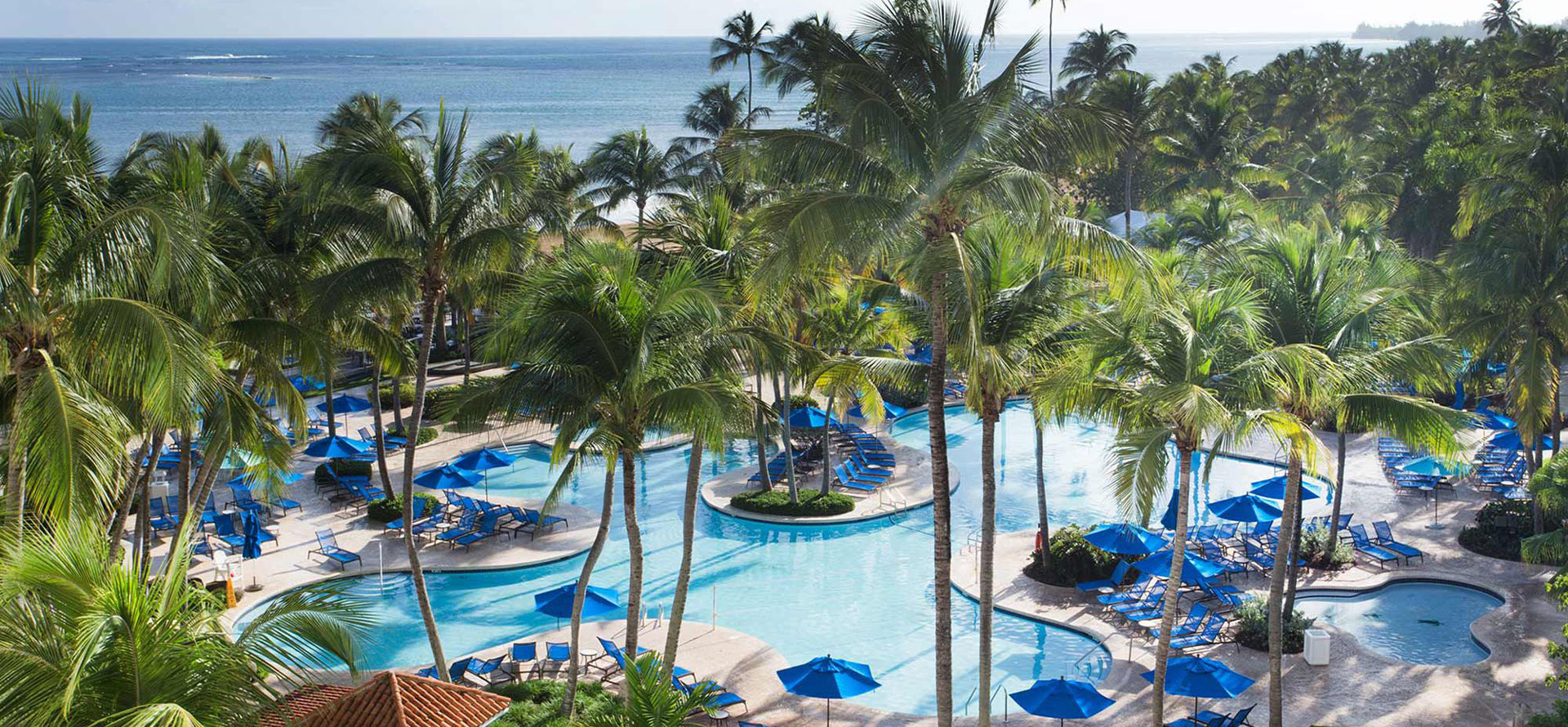 Conclusion
With rich history and culture, beautiful beaches, mountains, parks, and relaxation spots, Puerto Rico is a perfect destination for family vacations. Puerto Rico Resorts are also known to have all-inclusive packages for families and a lot of fun-filled activities to keep you and the kids engaged during the vacation.
FAQ
Is Puerto Rico a good family vacation destination?
Puerto Rico is a fascinating place with much to offer families looking for an exciting and educational vacation destination. All-inclusive resorts are a great option for families, as they provide everything you need for a stress-free vacation in one convenient location. Puerto Rico all-inclusive family resorts offer activities and amenities for everyone in the family, from kids clubs and babysitting services to adult-only pools and spas.
What does all inclusive mean in Puerto Rico All-Inclusive Family Resorts?
Puerto Rico All-Inclusive Family Resorts offer a great value for families looking for a hassle-free vacation. All-inclusive resorts take care of all the details so you can relax and enjoy your vacation. All-inclusive rates usually include accommodations, meals, drinks, activities, and entertainment. Many all-inclusive resorts also include gratuities and/or taxes in their rates.
What month is the cheapest to fly to Puerto Rico for a family vacation?
The cheapest time to fly to Puerto Rico for a family vacation is typically during the months of May or June. However, prices may vary depending on the specific resort and time of year. It is always best to check with the resort directly for the most up-to-date pricing information. All-inclusive family resorts in Puerto Rico typically offer a variety of activities and amenities, making it a great destination for a family vacation. All-inclusive resorts often include meals, beverages, and activities in the price of the room, so be sure to ask about all-inclusive options when booking your stay.
Top Hotels & Resorts
Tags: travel, punta cana all-inclusive resorts adults-only, best family resorts st lucia, luxury hotels in hawaii, resort hotels in nantucket, dominican republic honeymoon suites, honeymoon to tuscany, honeymoon suite mexico, most beautiful beaches in hawaii, best places to stay in pismo beach, hotel durango downtown, all inclusive st croix family, boutique hotels, all inclusive turkey vacation packages, bradley hotels near the airport, honeymoon in arizona, most beautiful beaches in oahu, lincoln park hotels, honeymoon bedroom tulum, hawaii or puerto rico vacation