Santorini's rugged landscape was shaped over many years by volcanic eruptions. The island is arguably one of the best-known Greek islands in the world. With the caldera in the center and the little white houses dotting the cliff, Santorini is an enchanting location and has inspired several artists for many years.
Santorini is a world-acclaimed spot for weddings and, you guessed it, honeymoons. The sea and the quaint architecture combine to form a lovely, romantic location for couples. Your honeymoon in Santorini Greece is bound to be a memorable one. Keep on reading to know more about this holiday destination and if it's the one for you.
Best Hotels & Resorts
Best hotel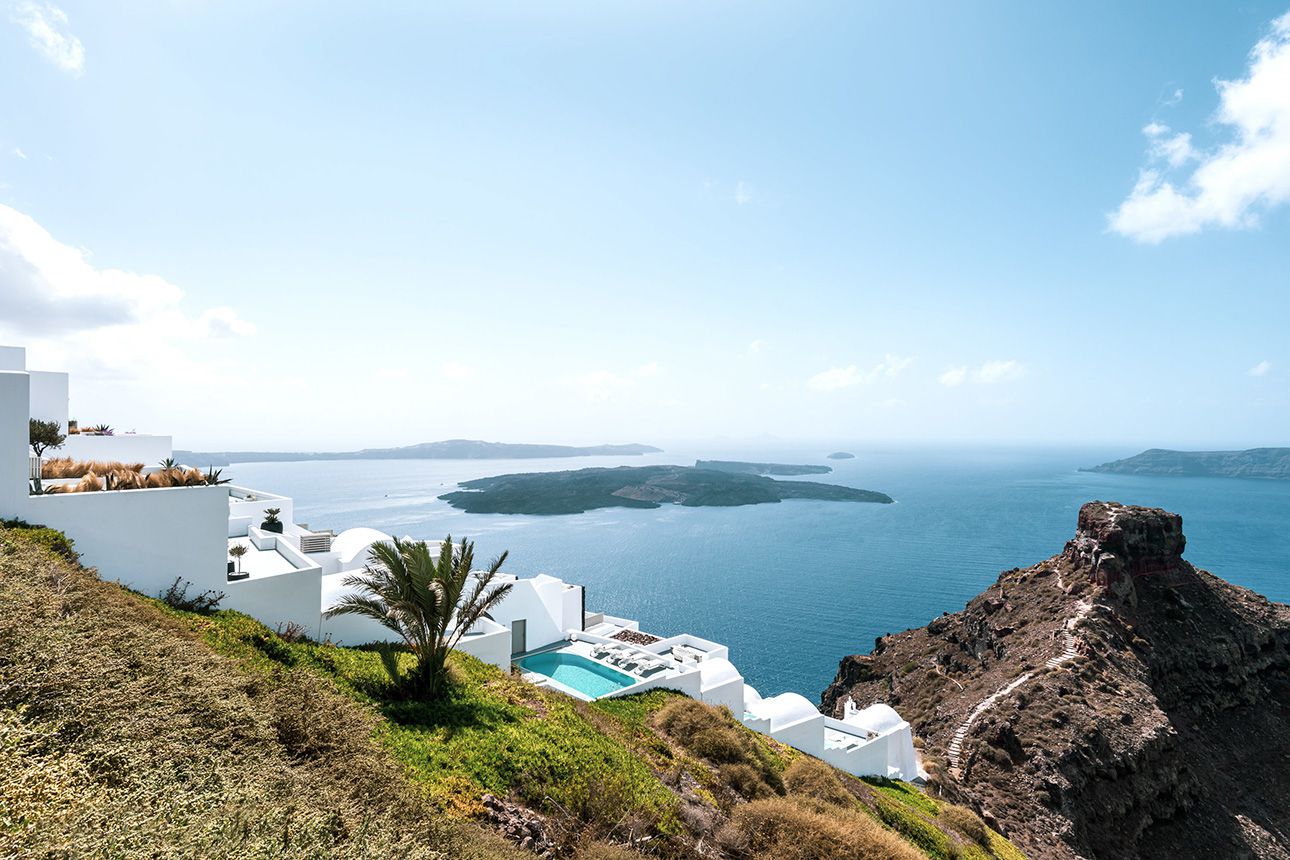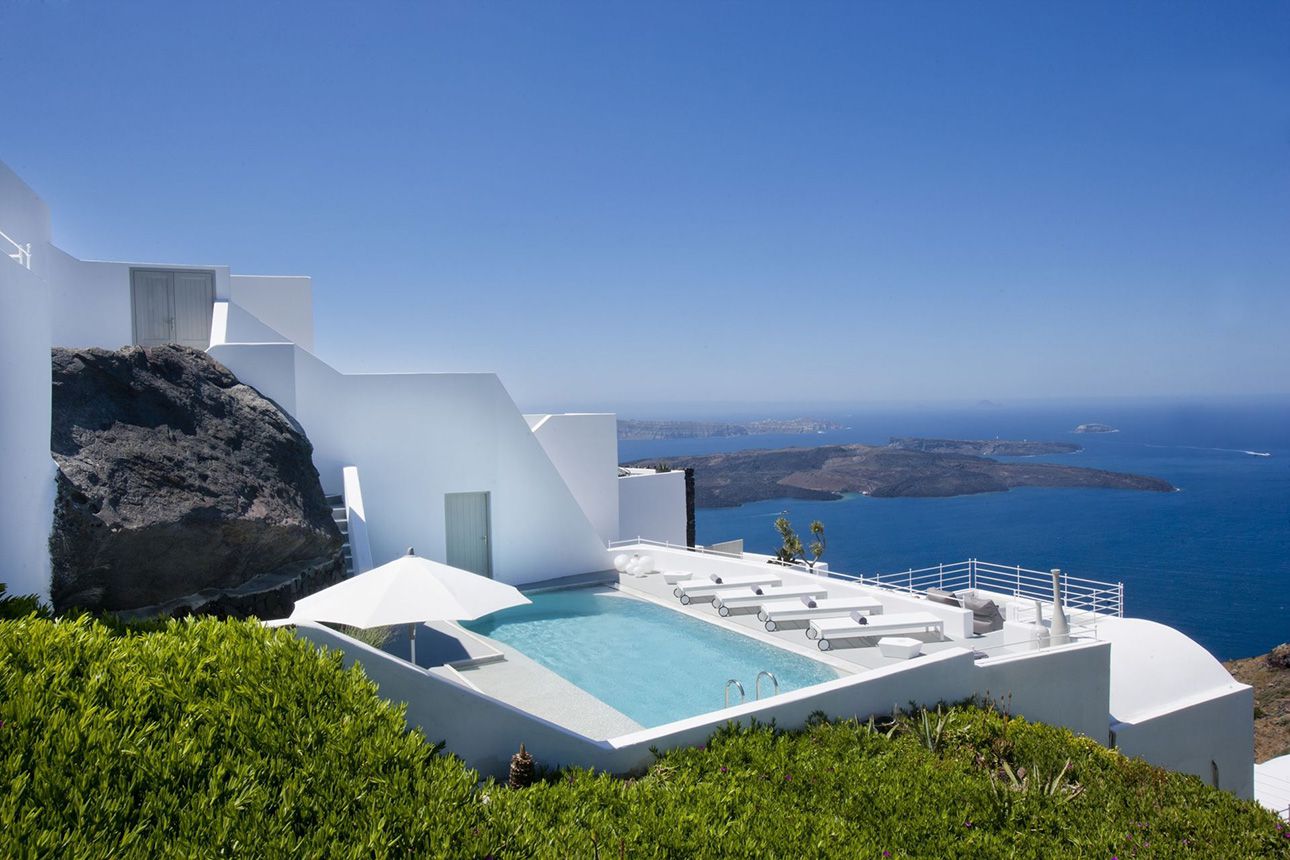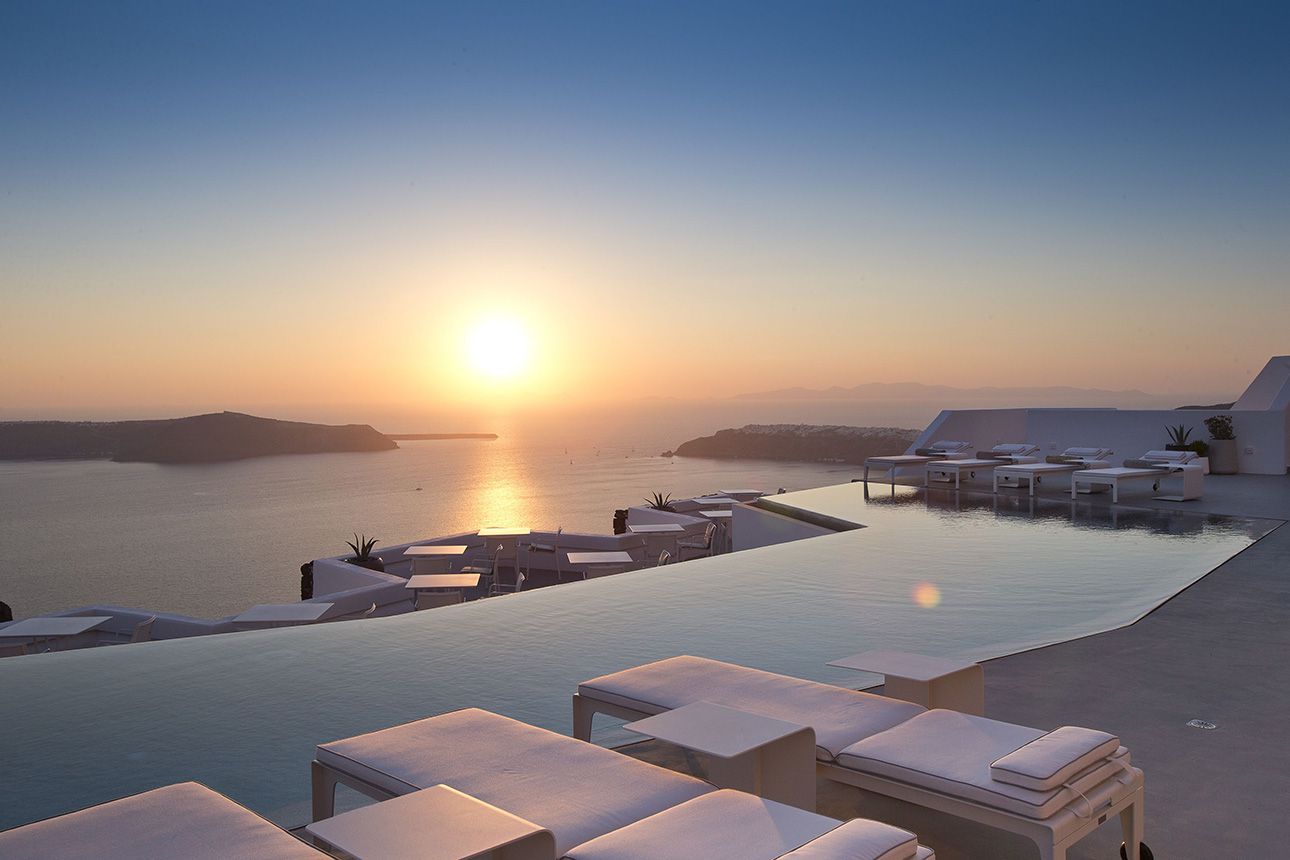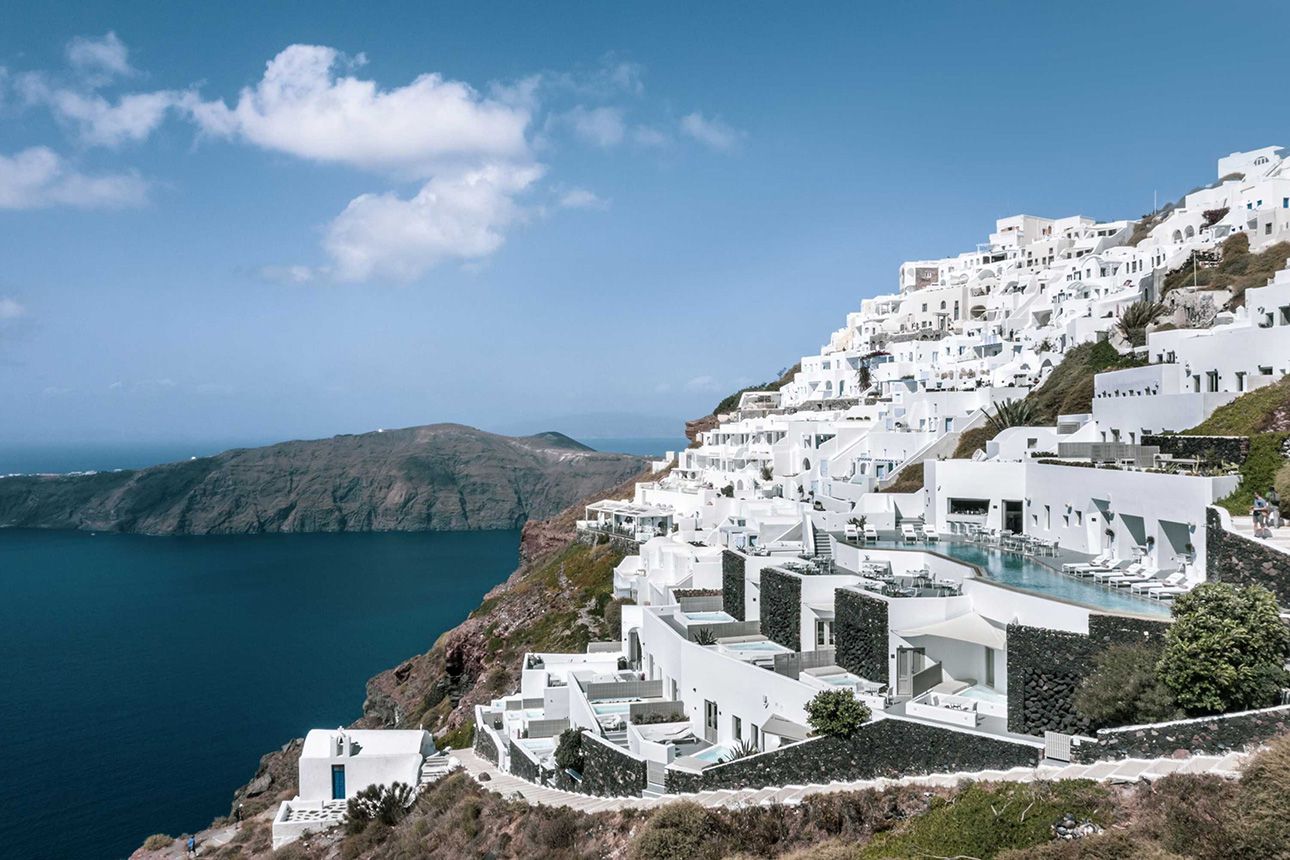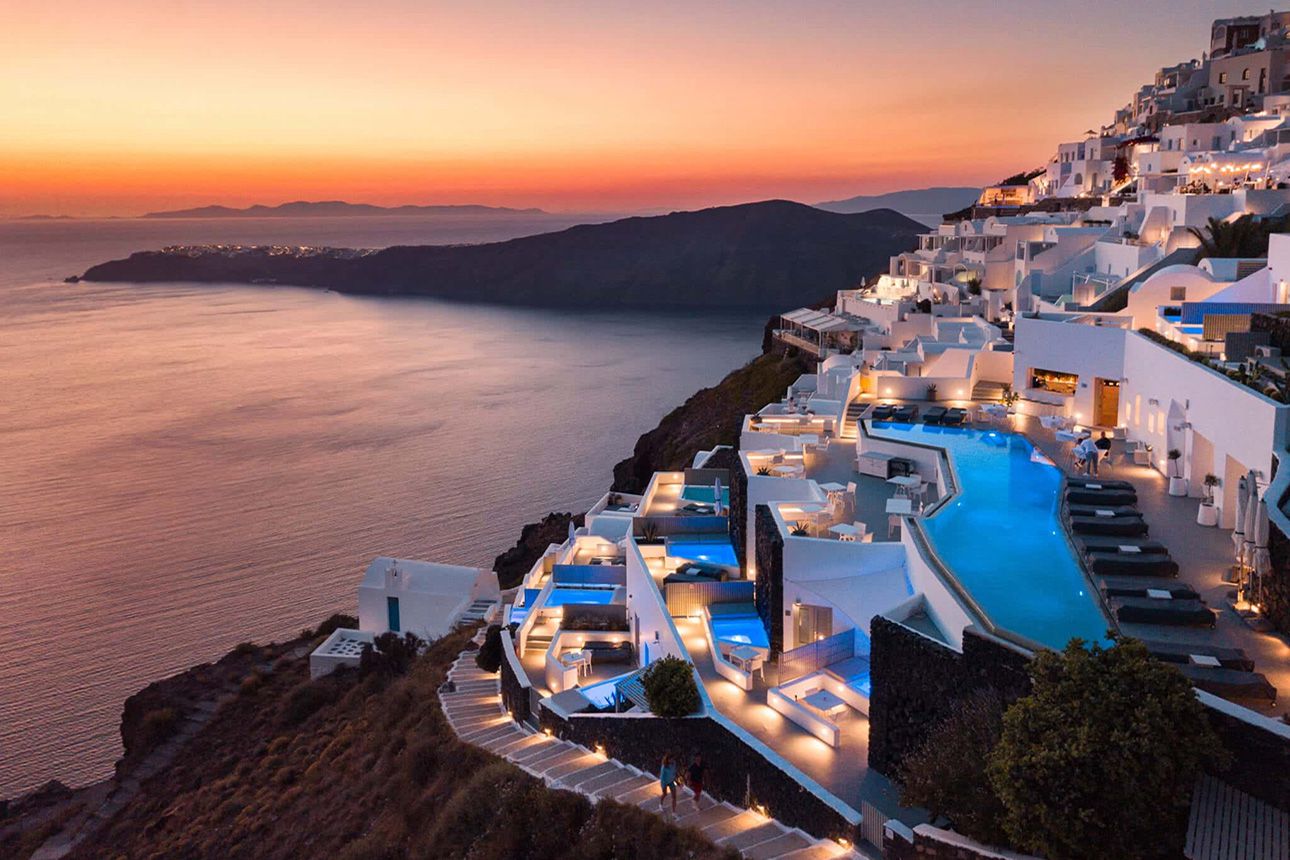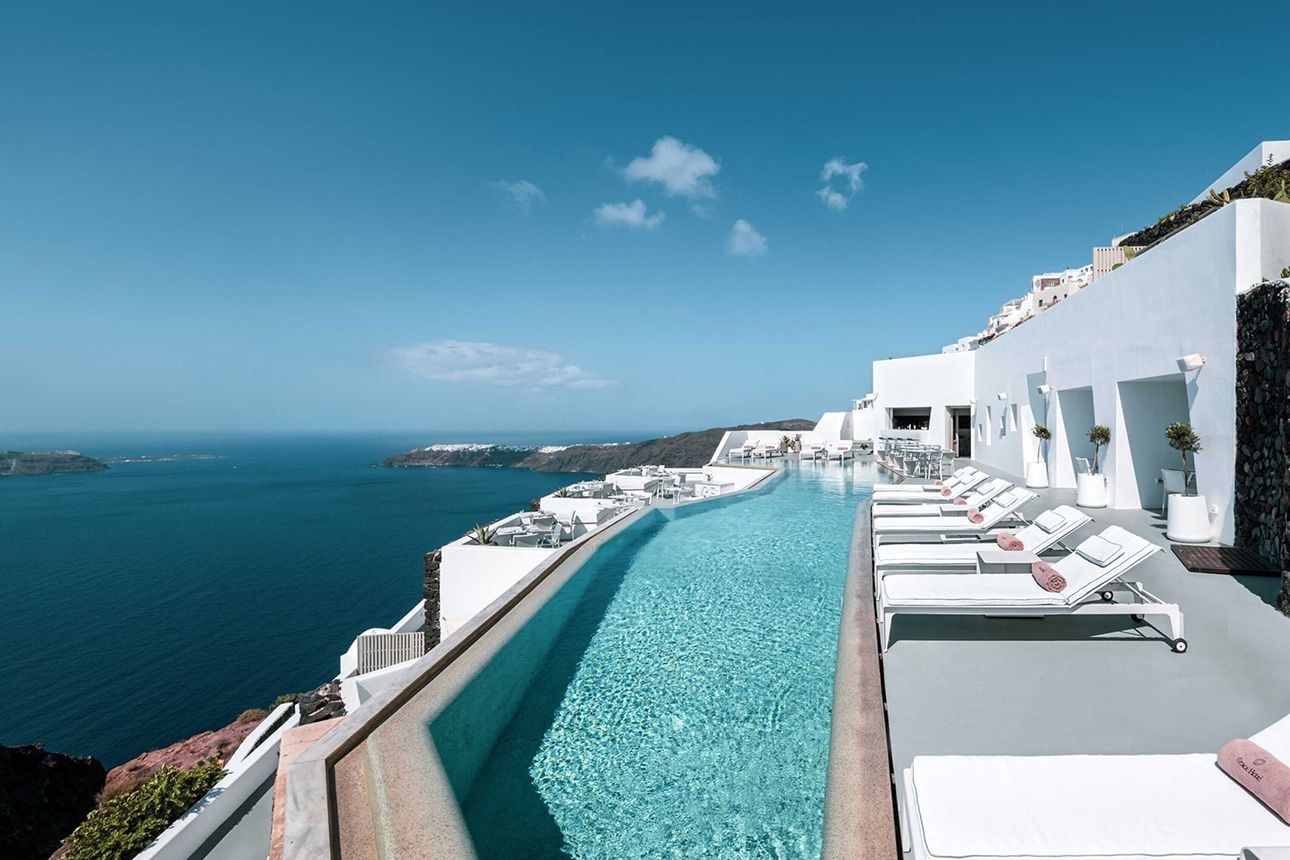 Concierge services
Airport transfer
Parking available
$1,937.00
Price per night from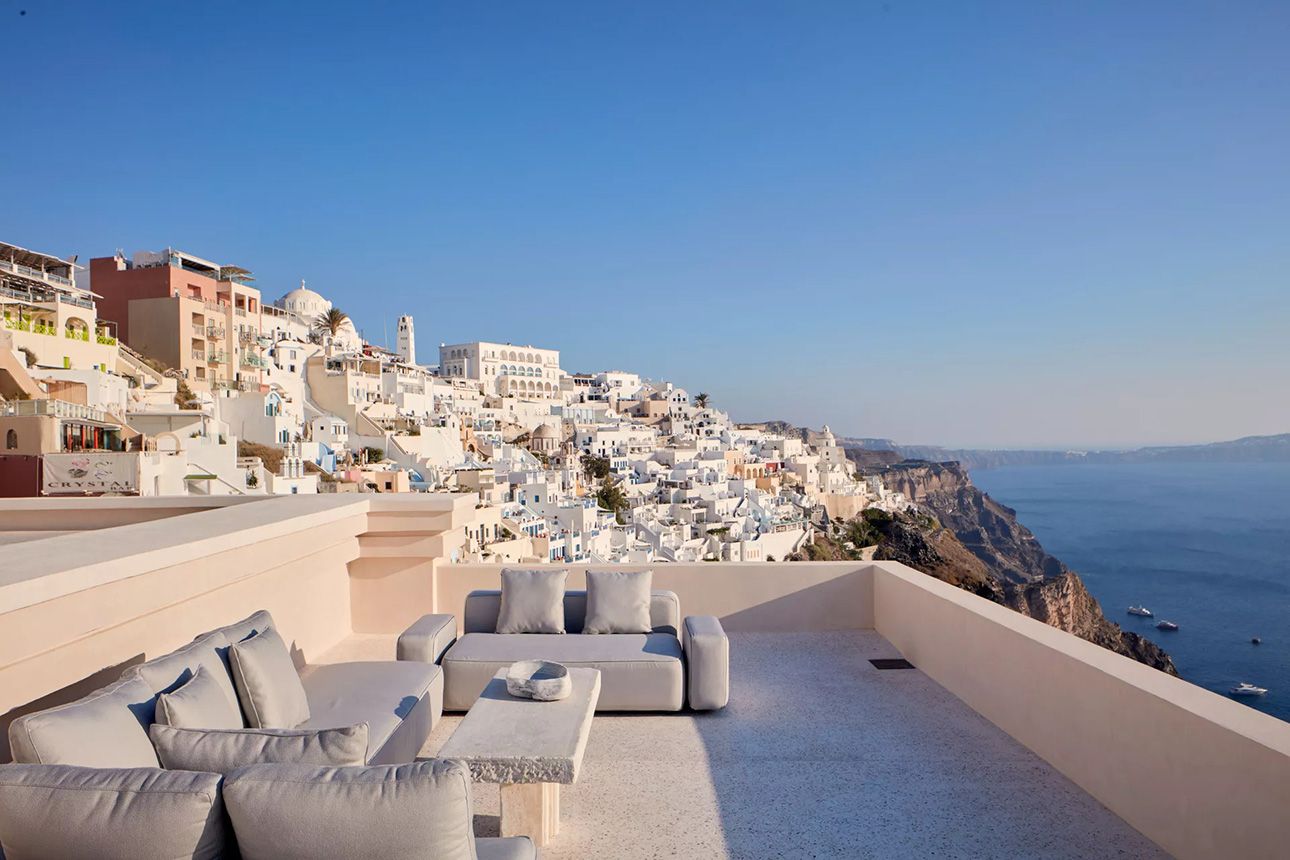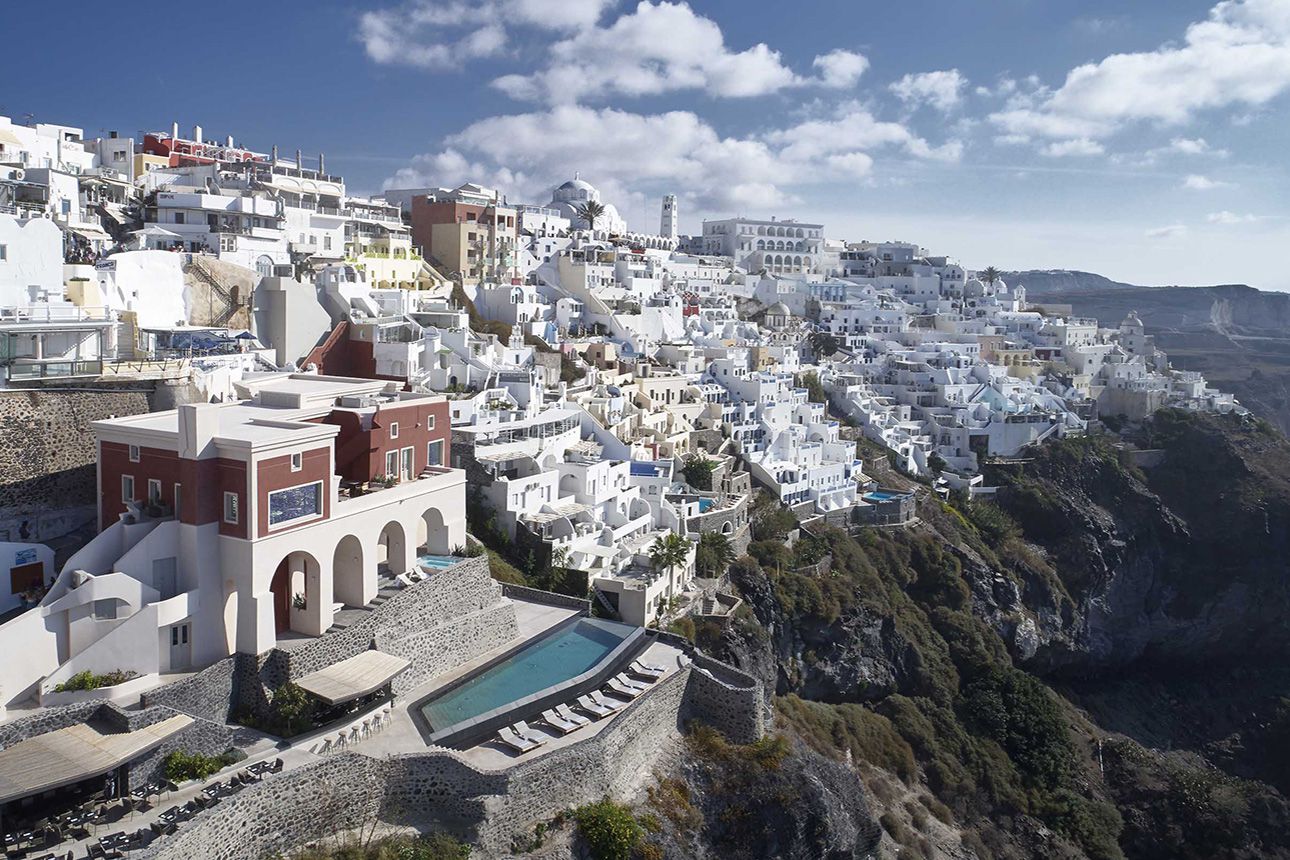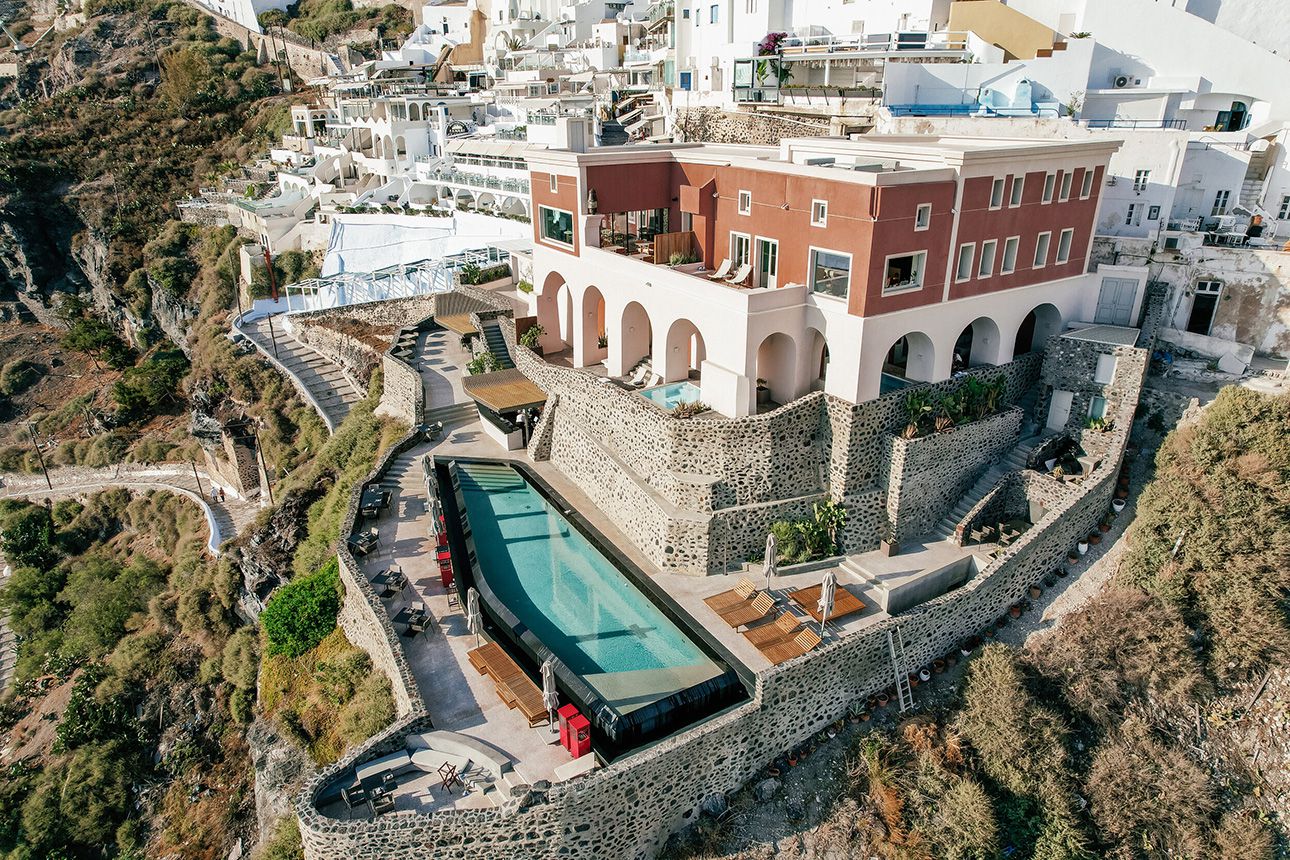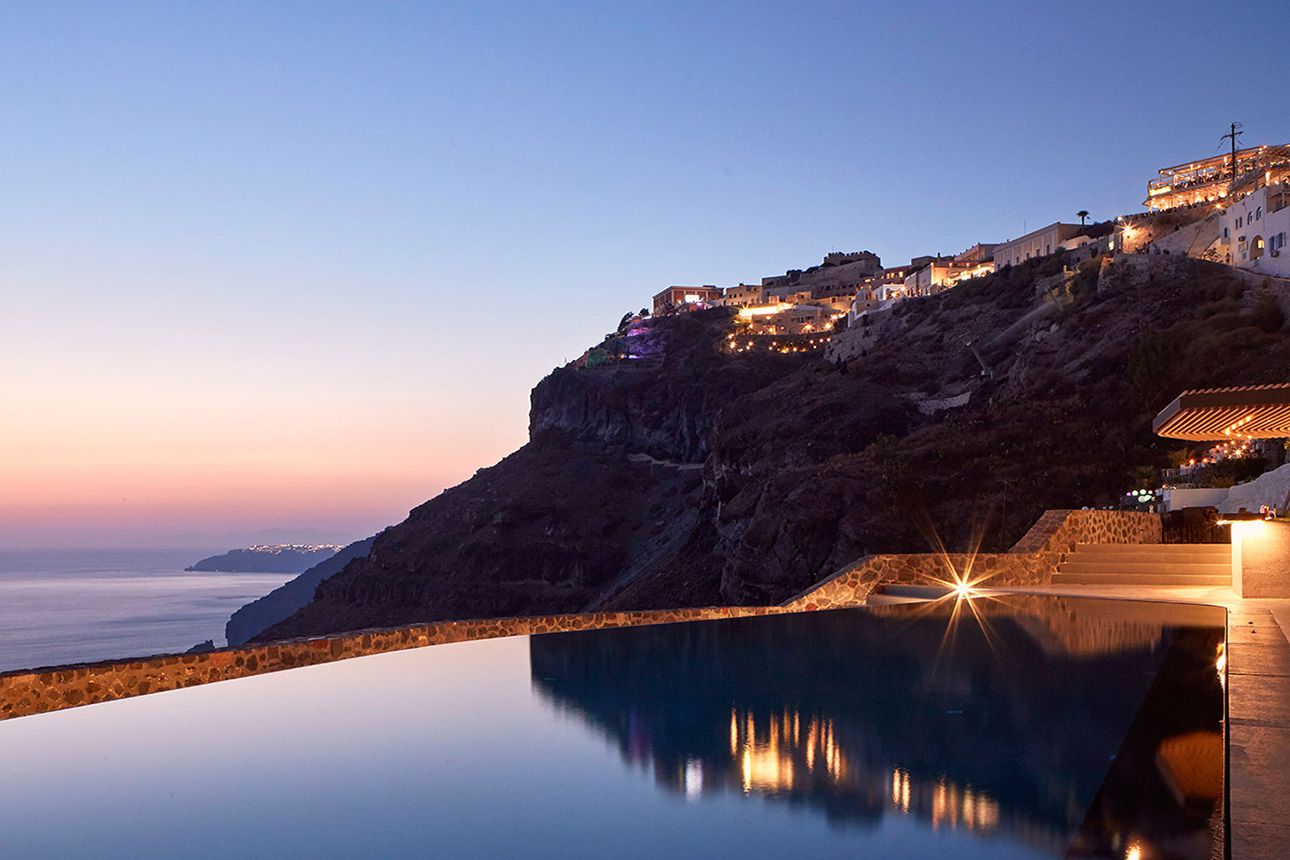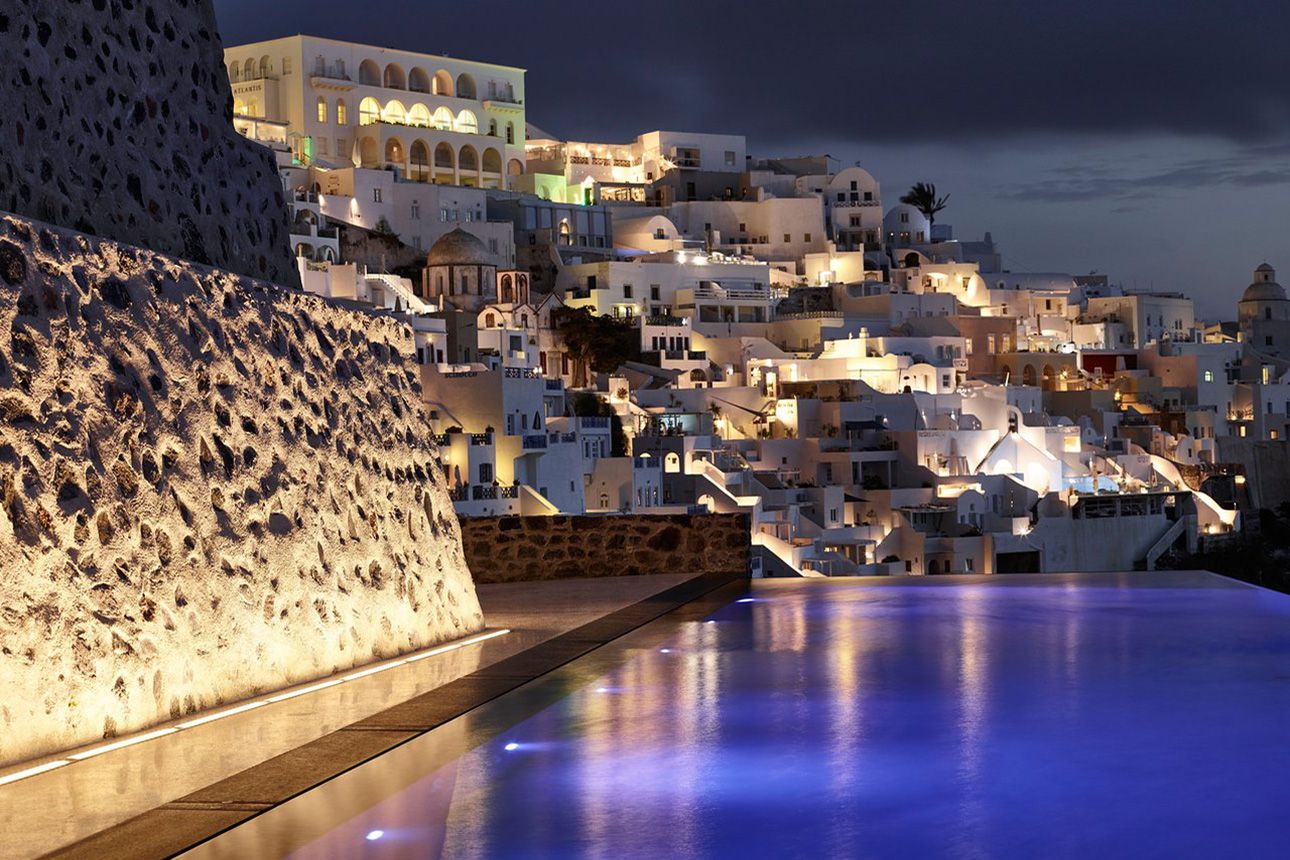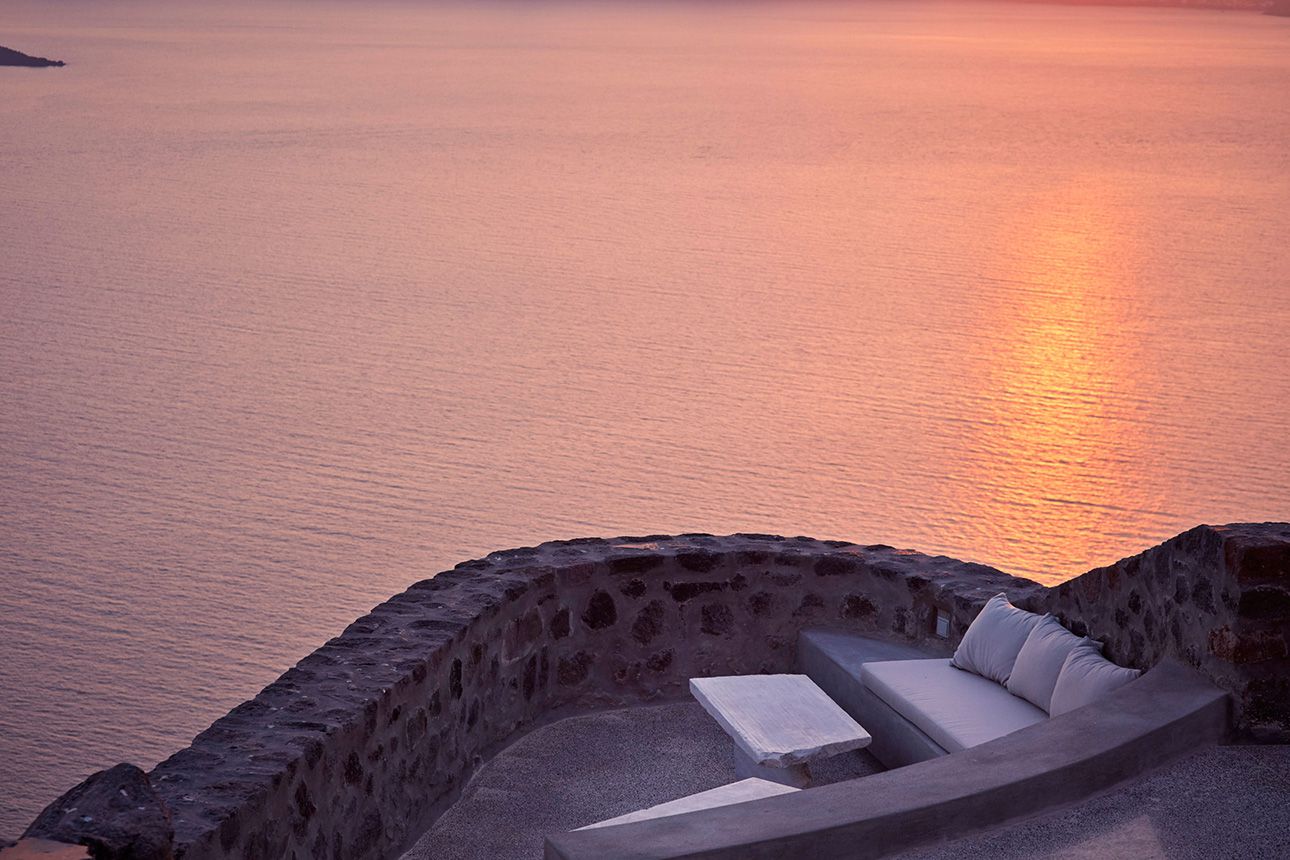 Pool
Free WiFi
Free breakfast
$1,228.00
Price per night from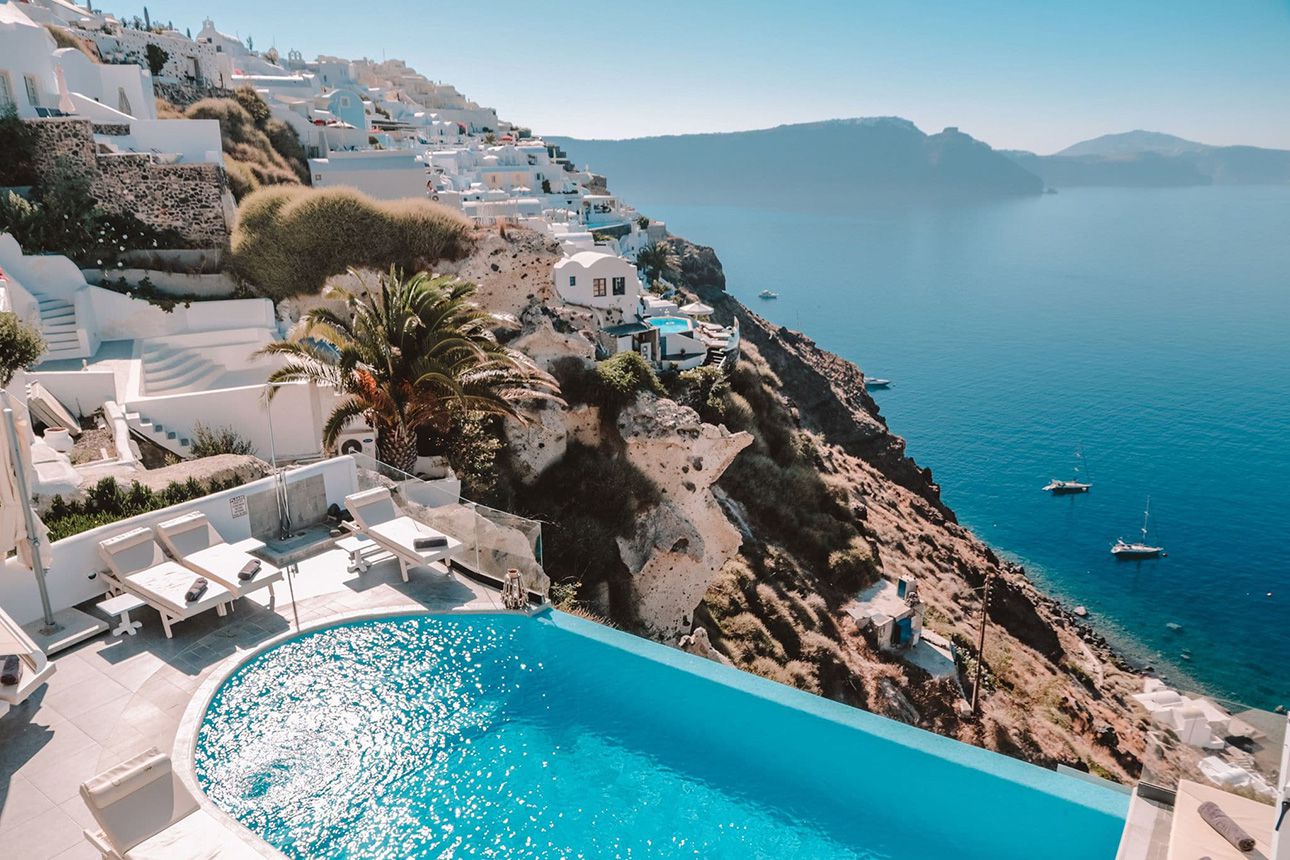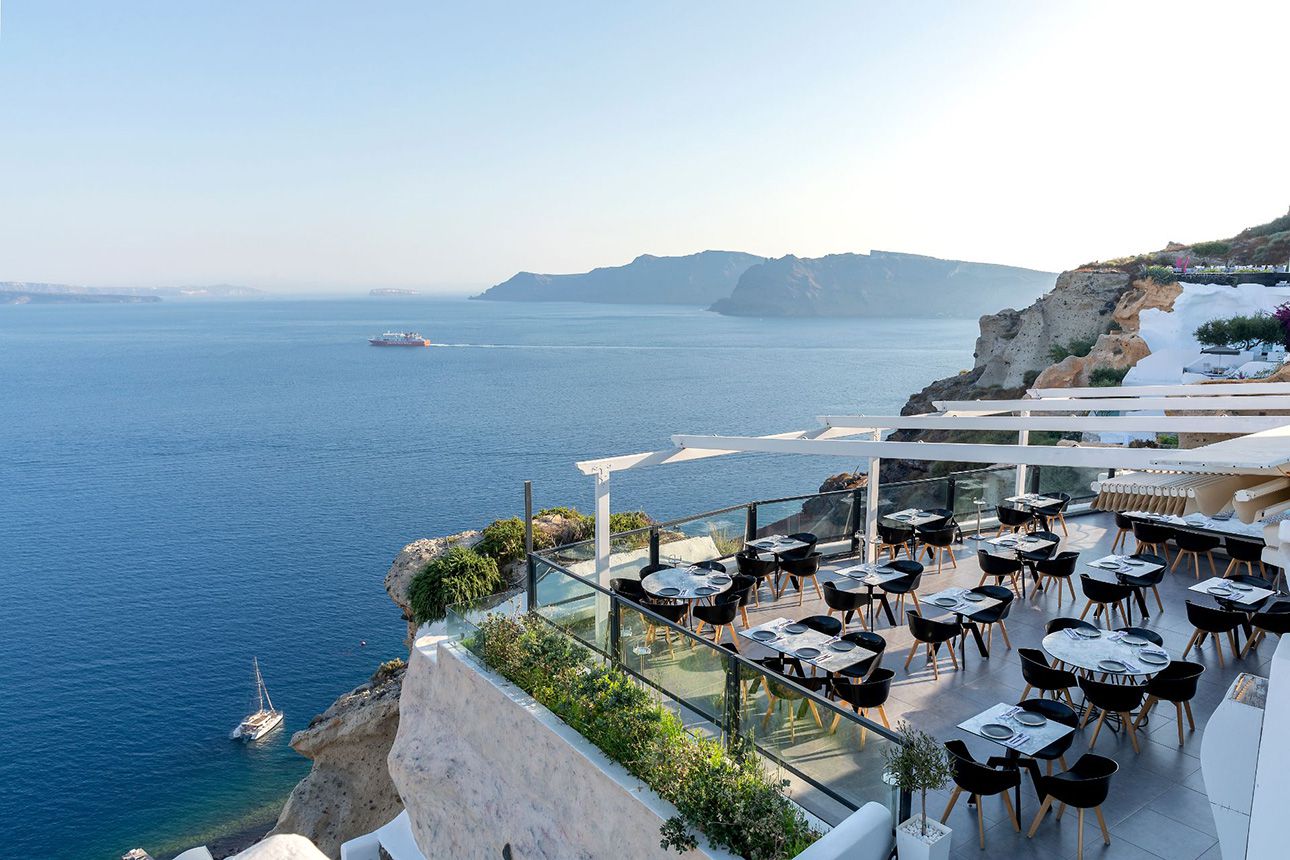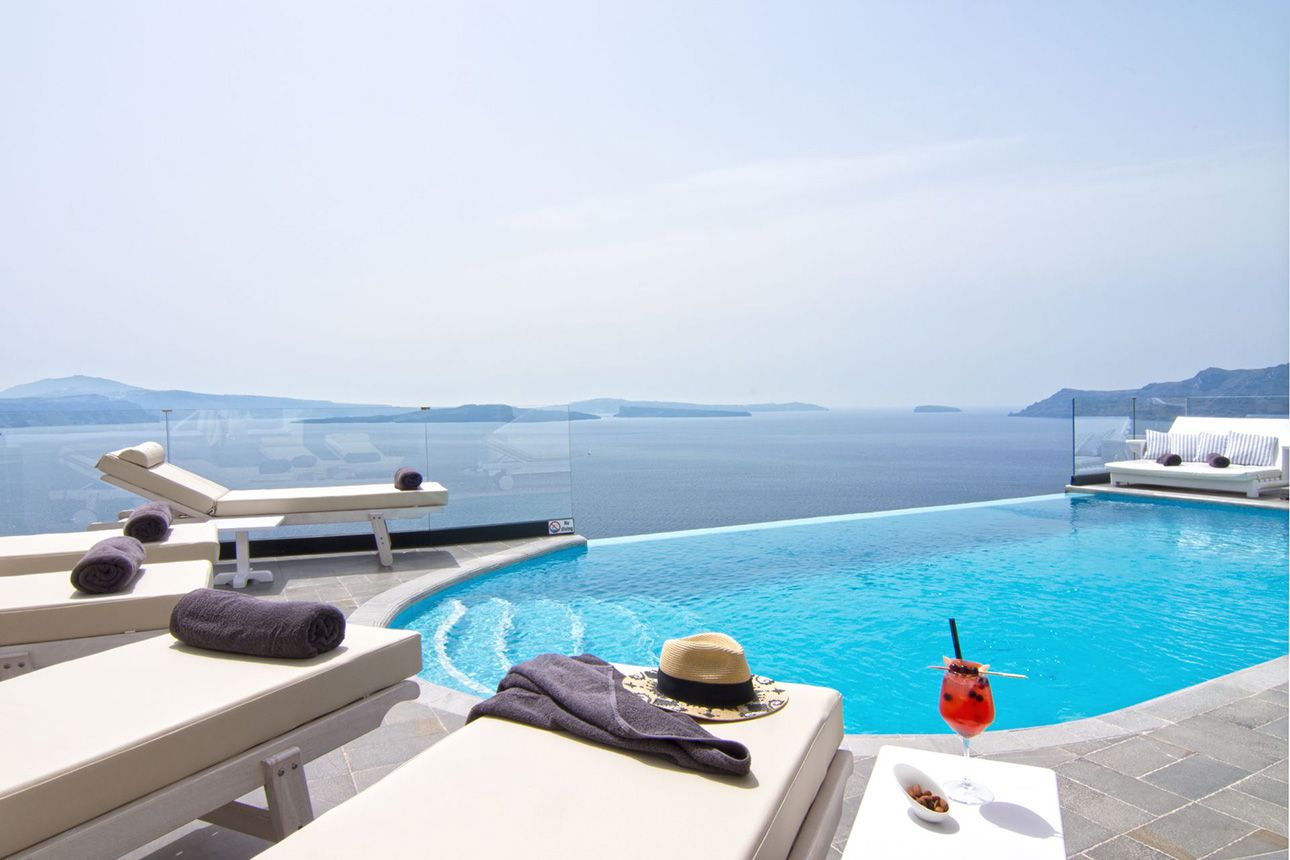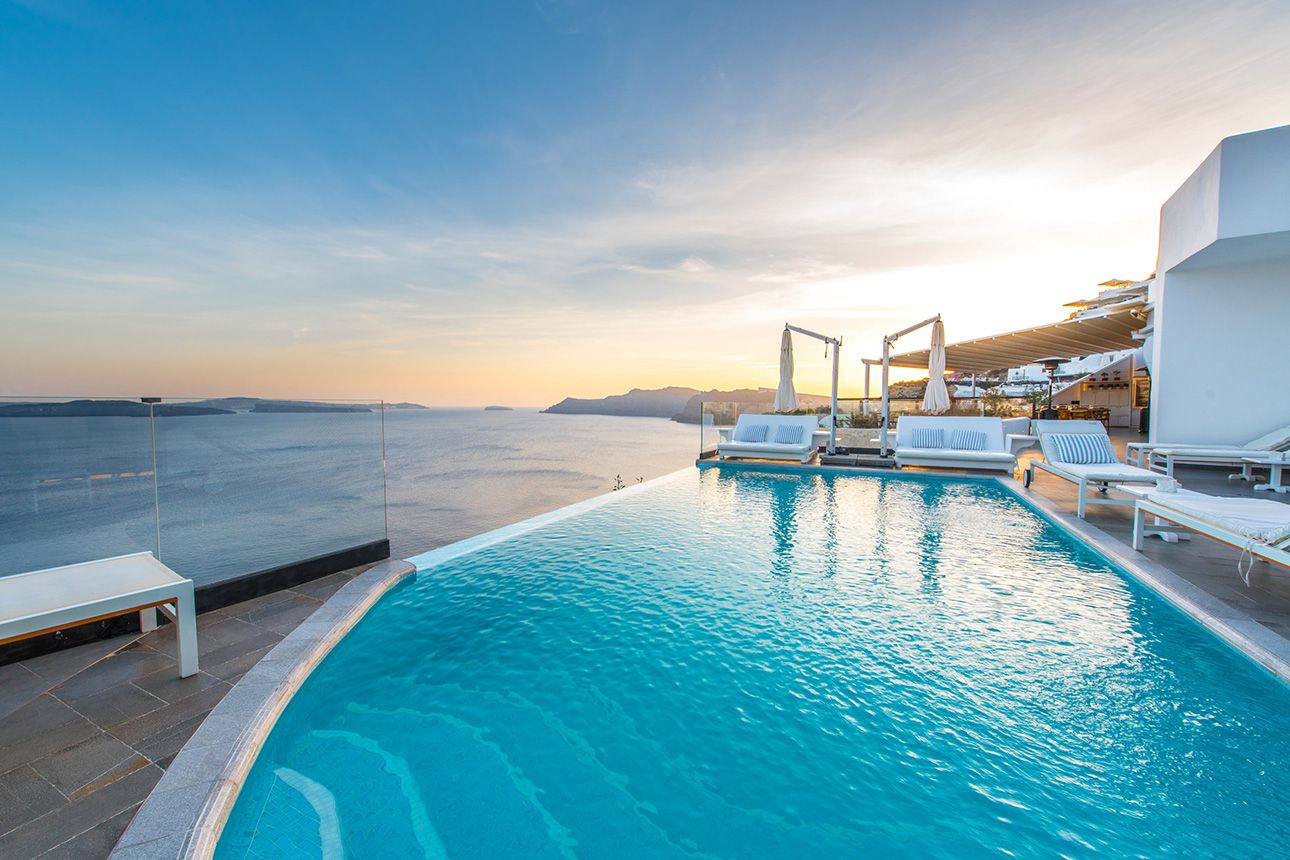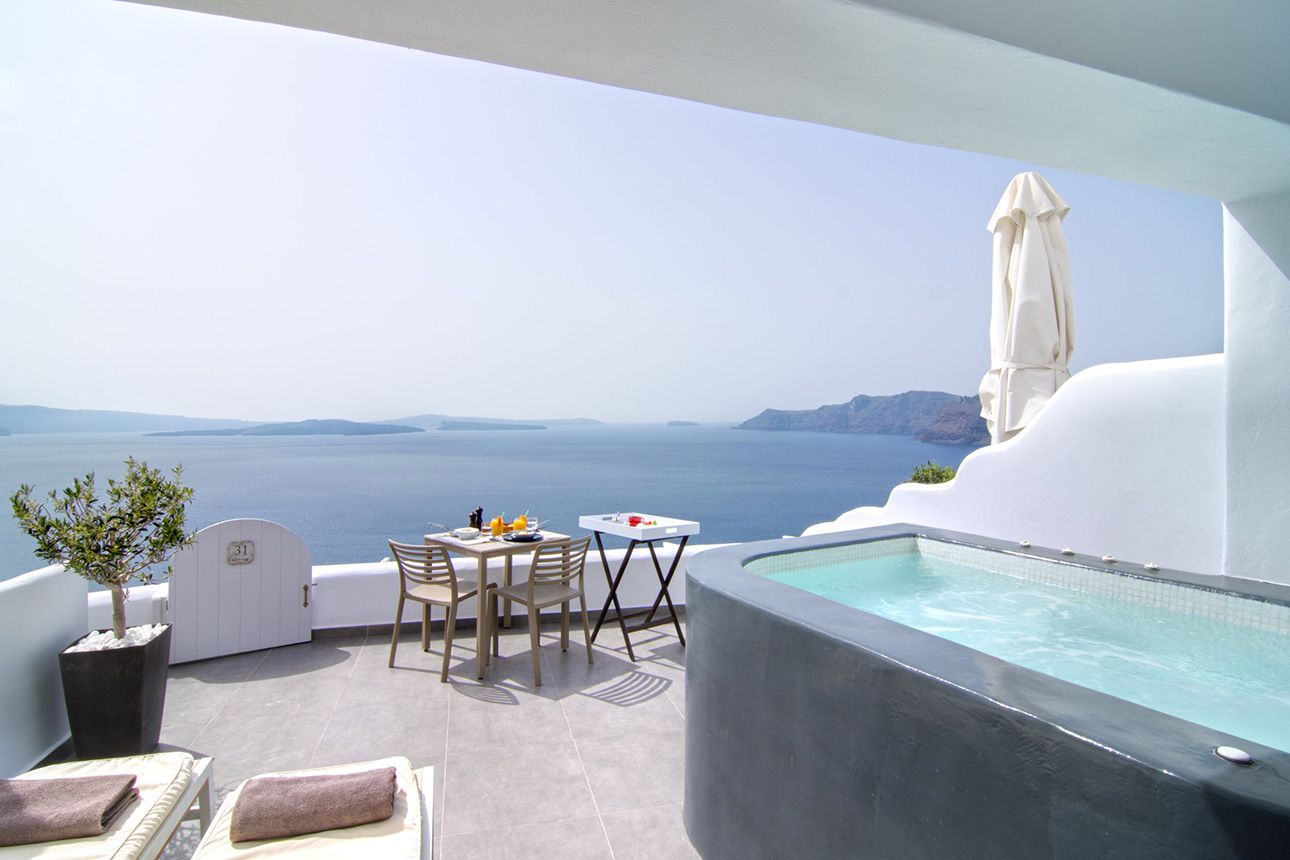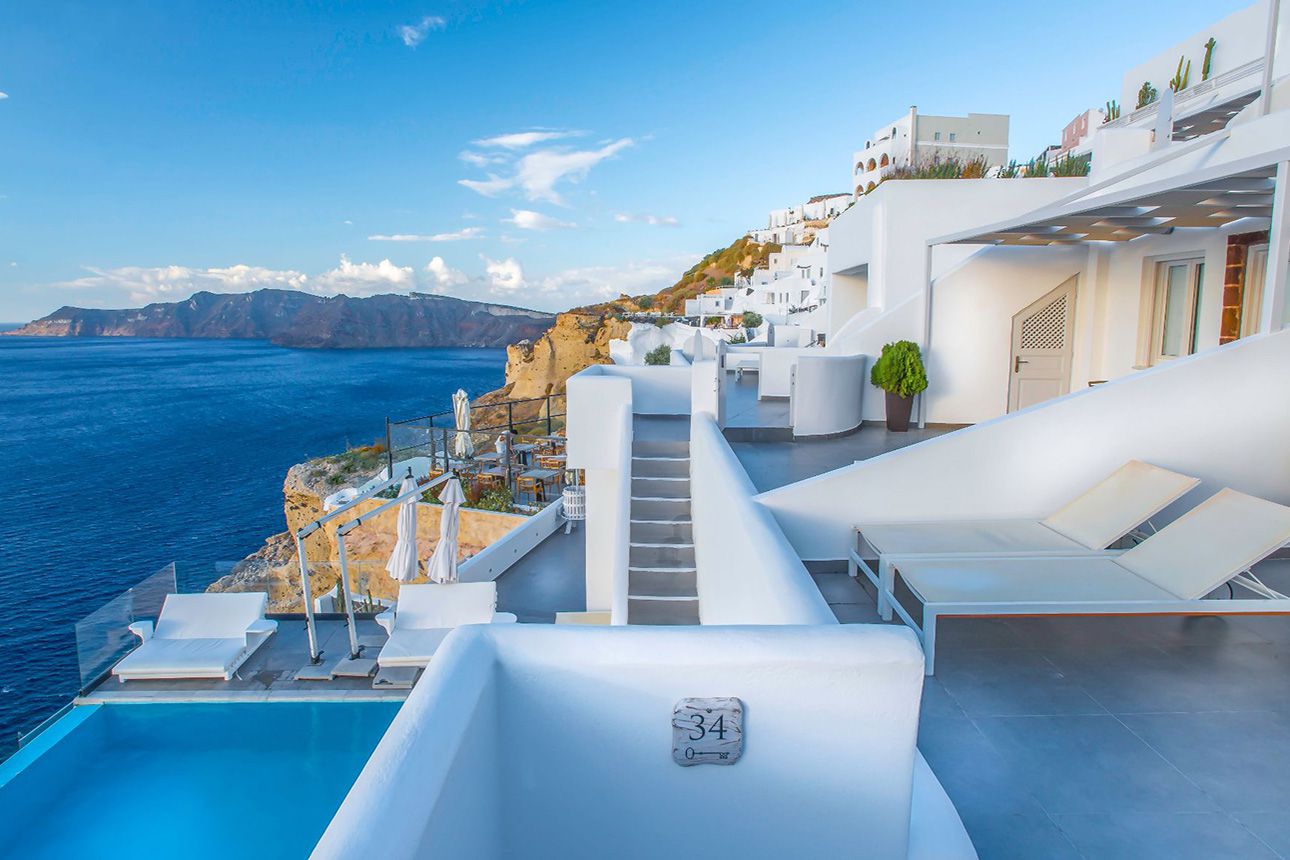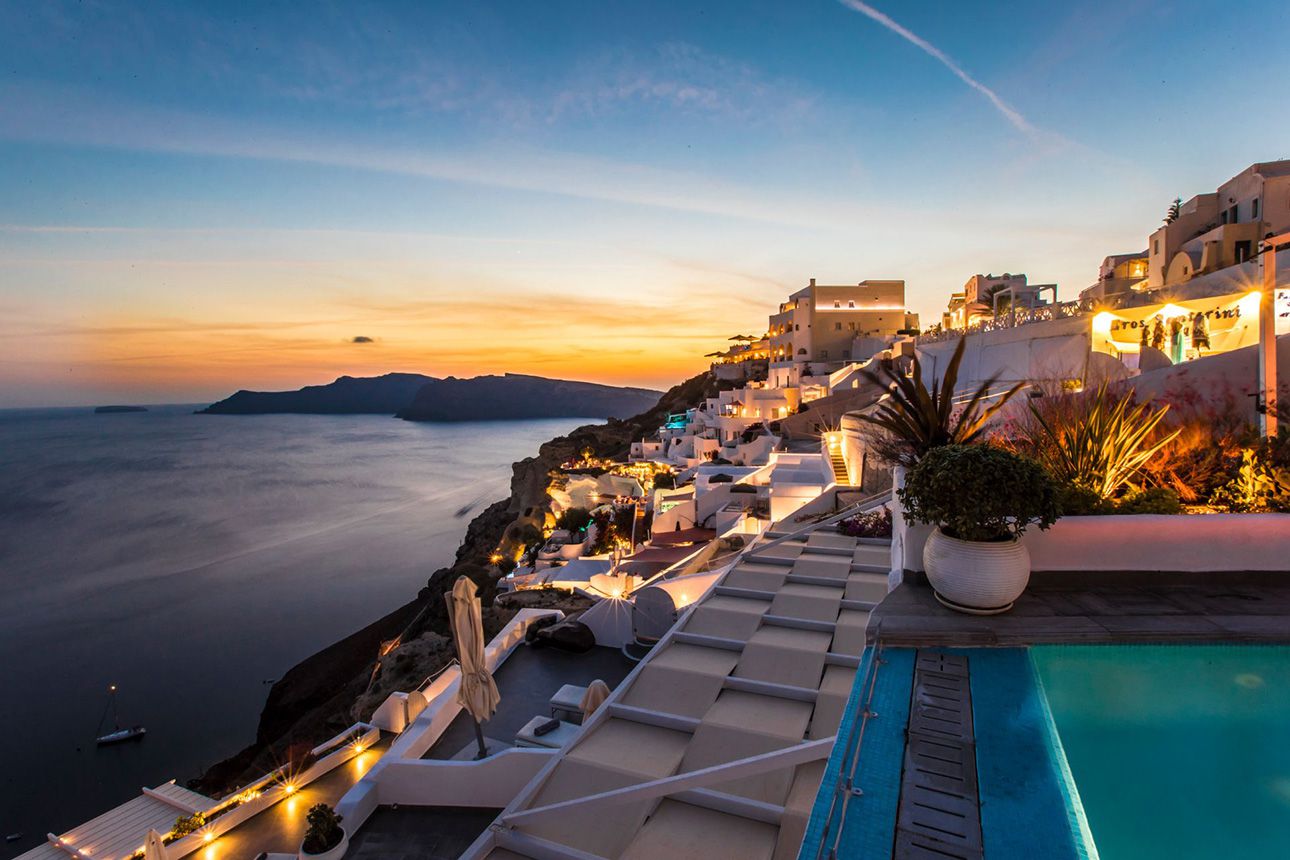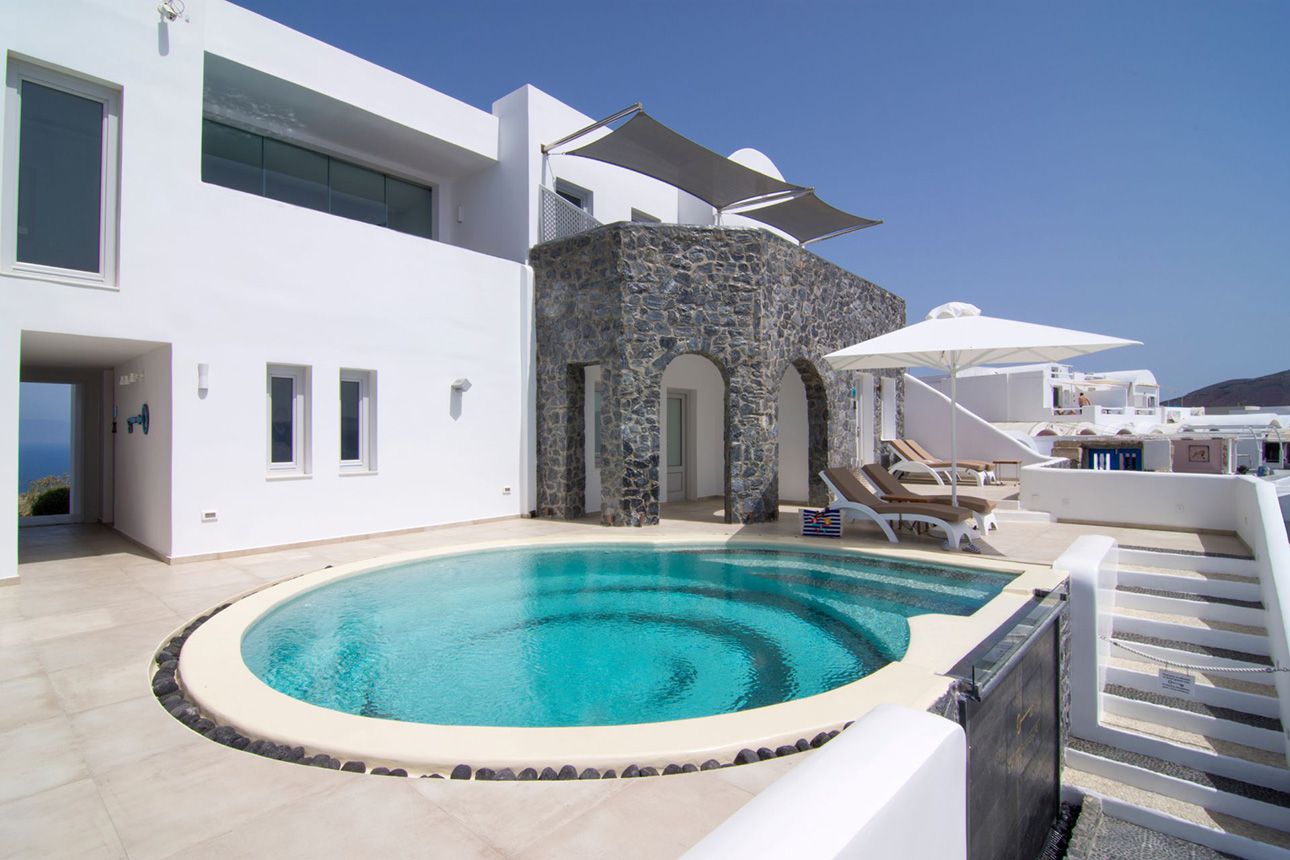 Santorini Secret Suites & Spa
Airport transfer
Gym
Free WiFi
$991.00
Price per night from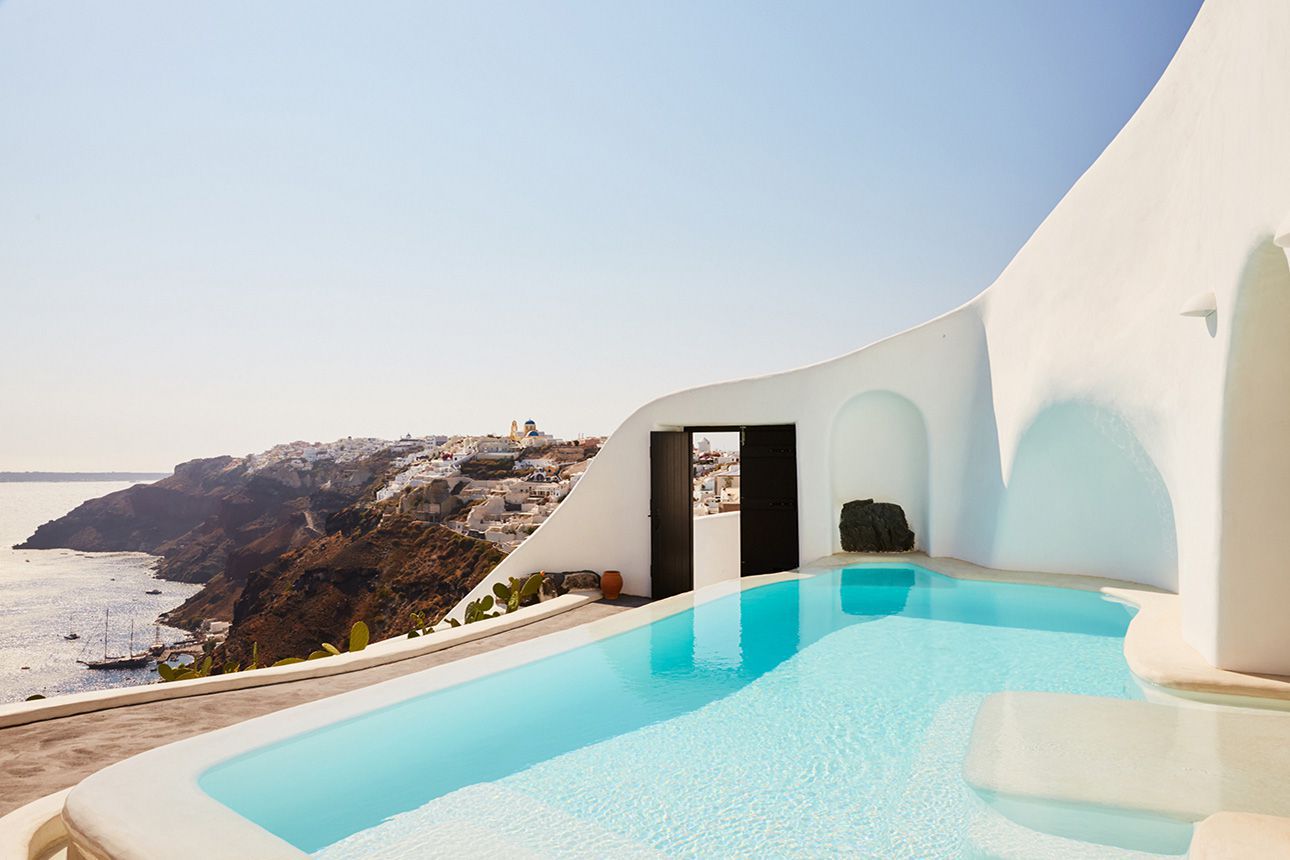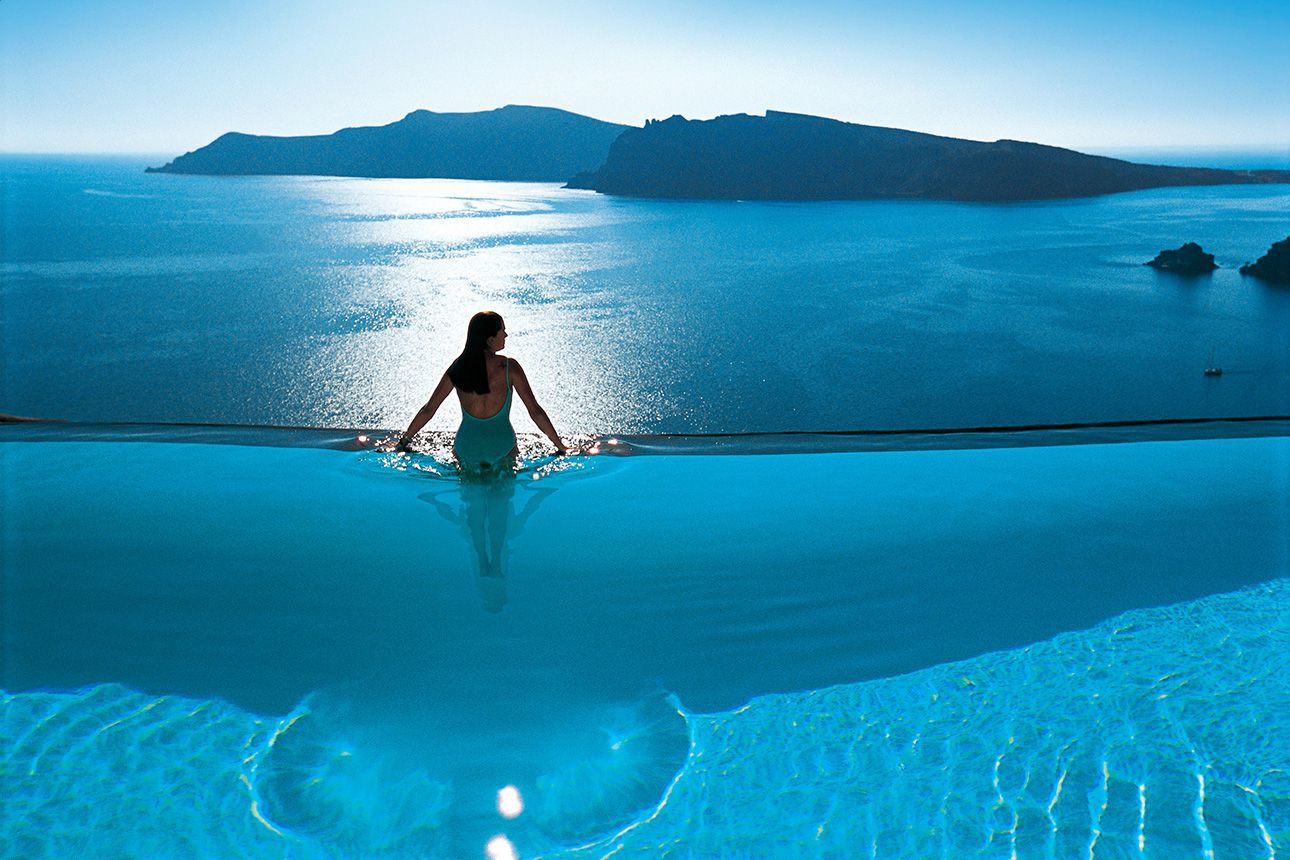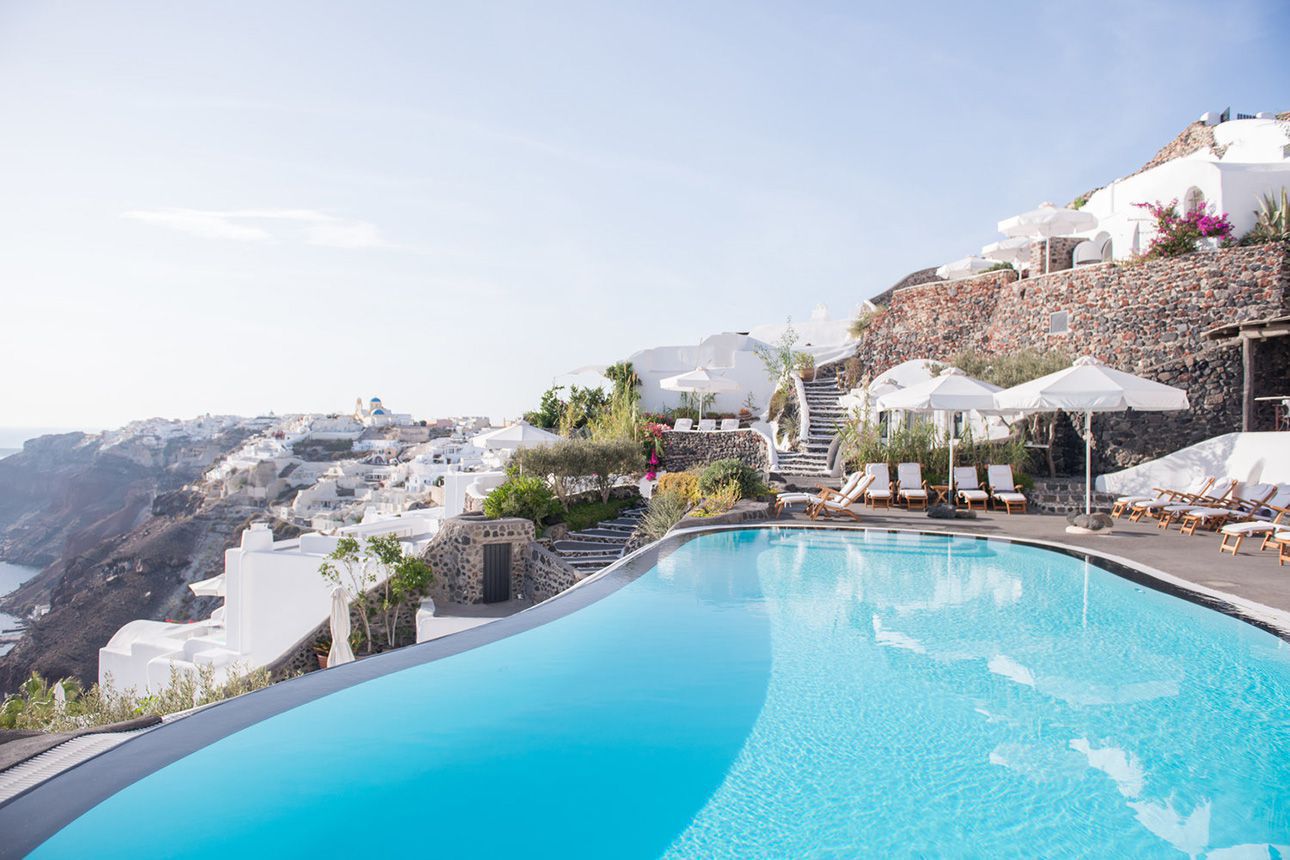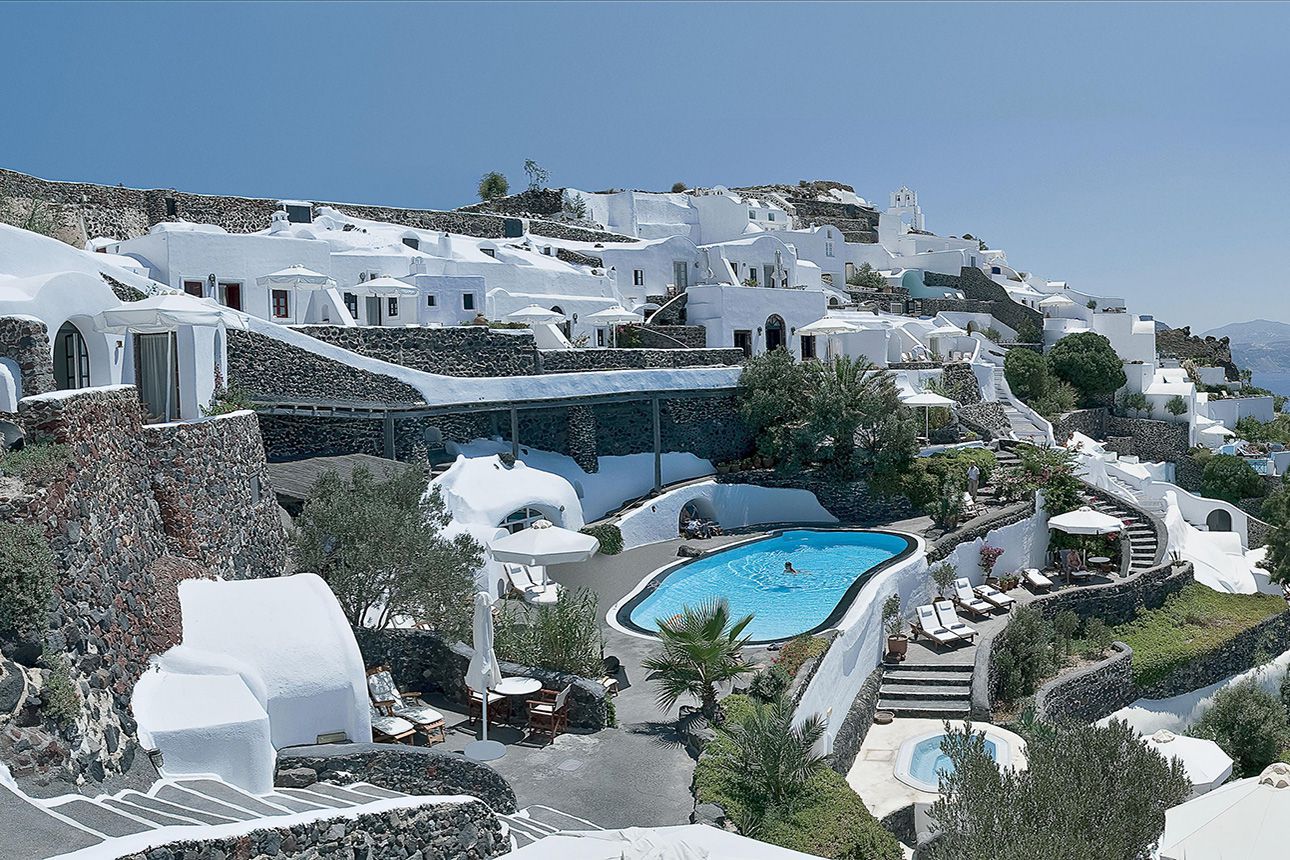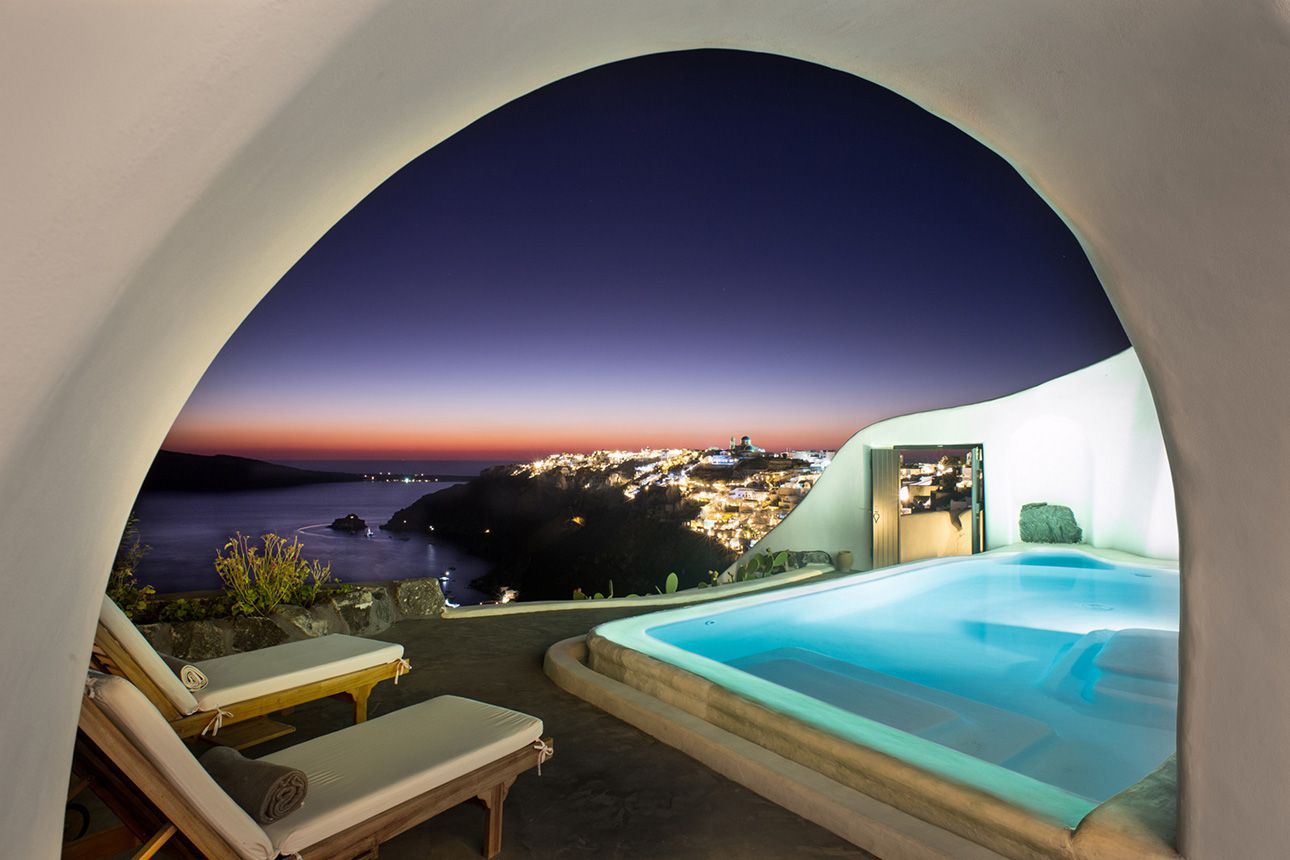 Free parking
Free WiFi
Free breakfast
$845.00
Price per night from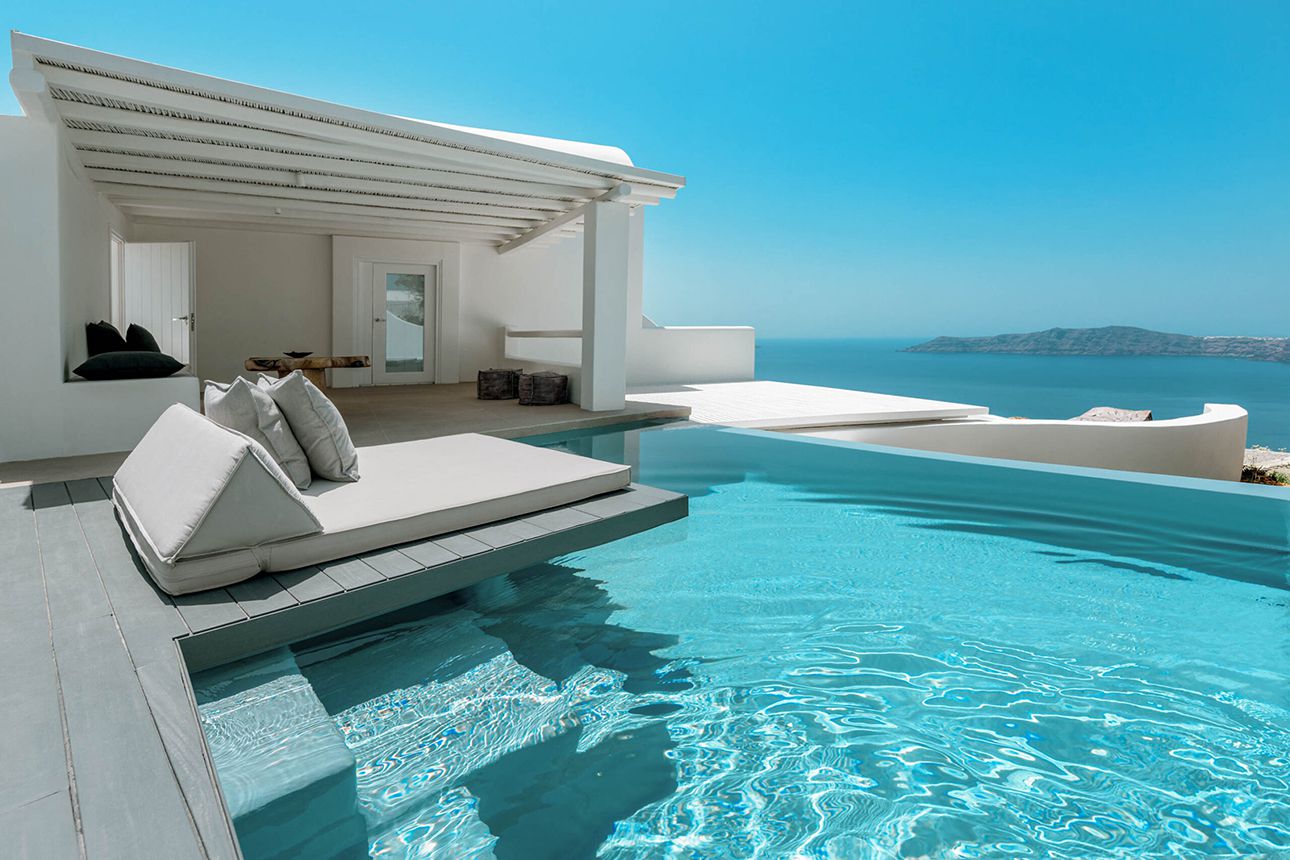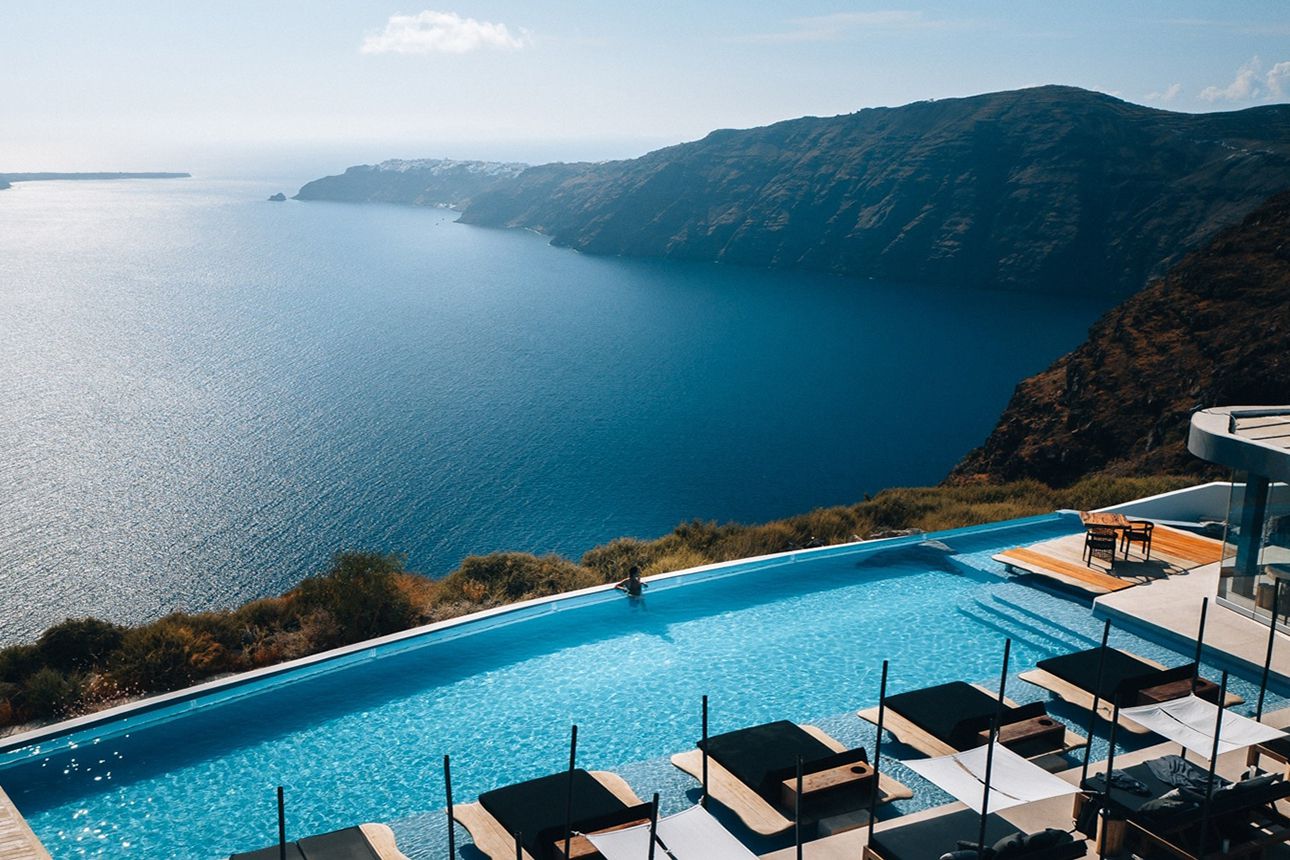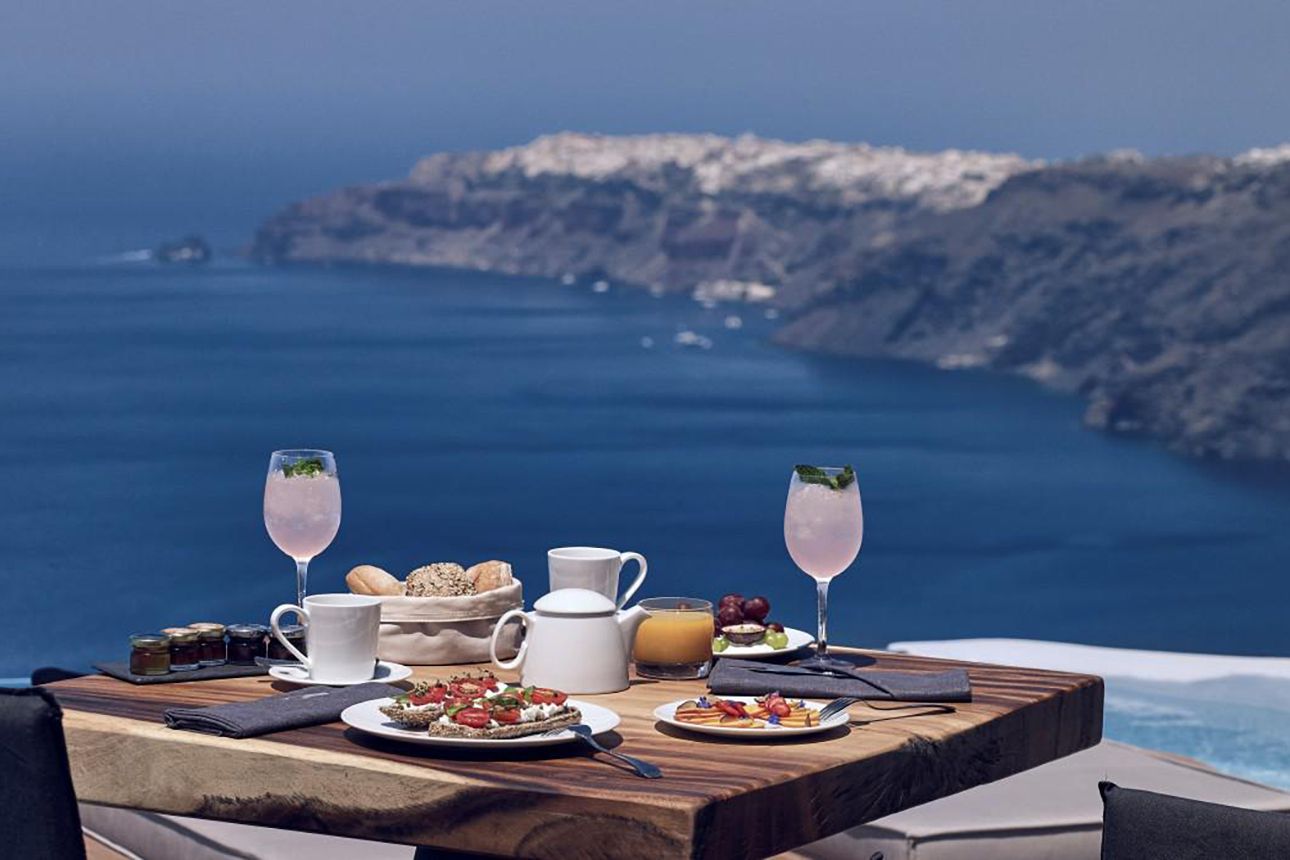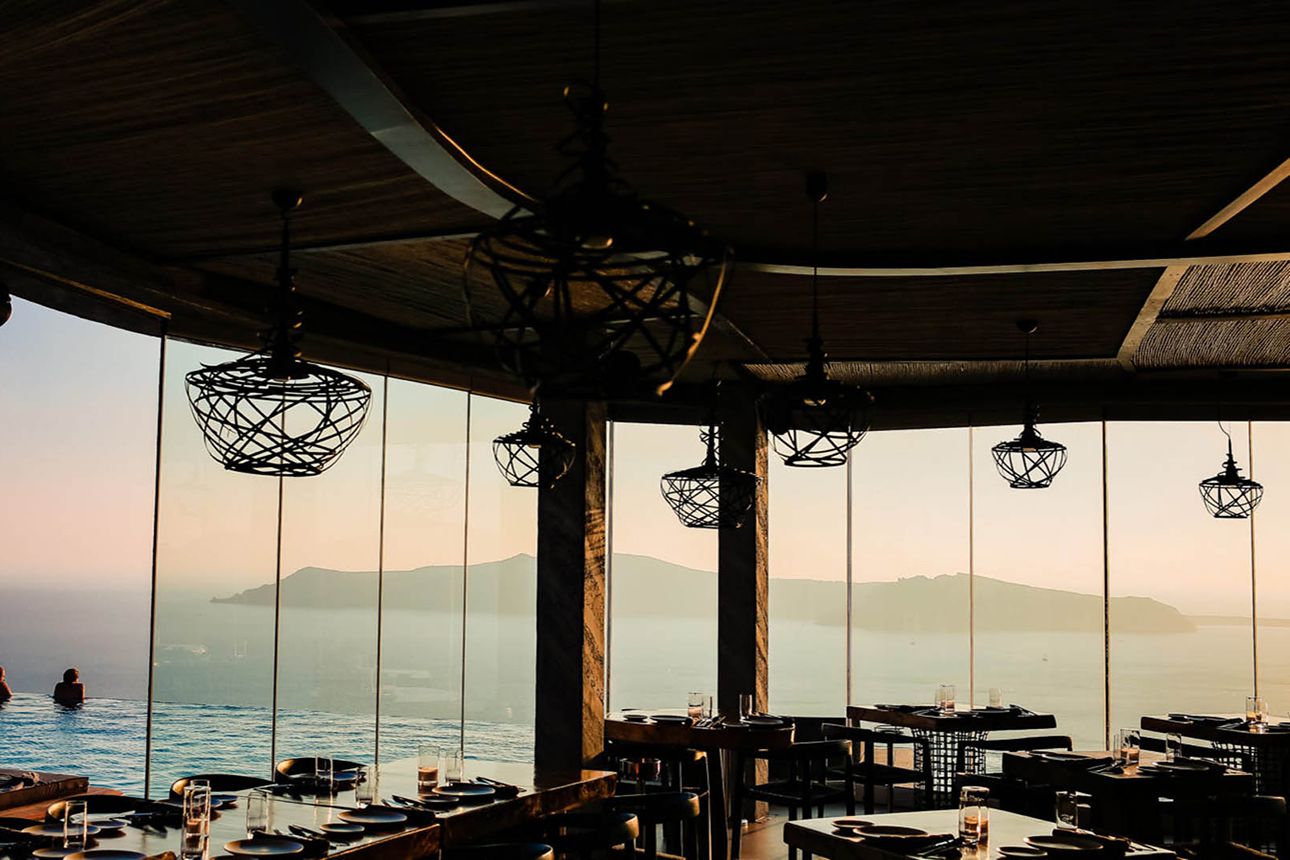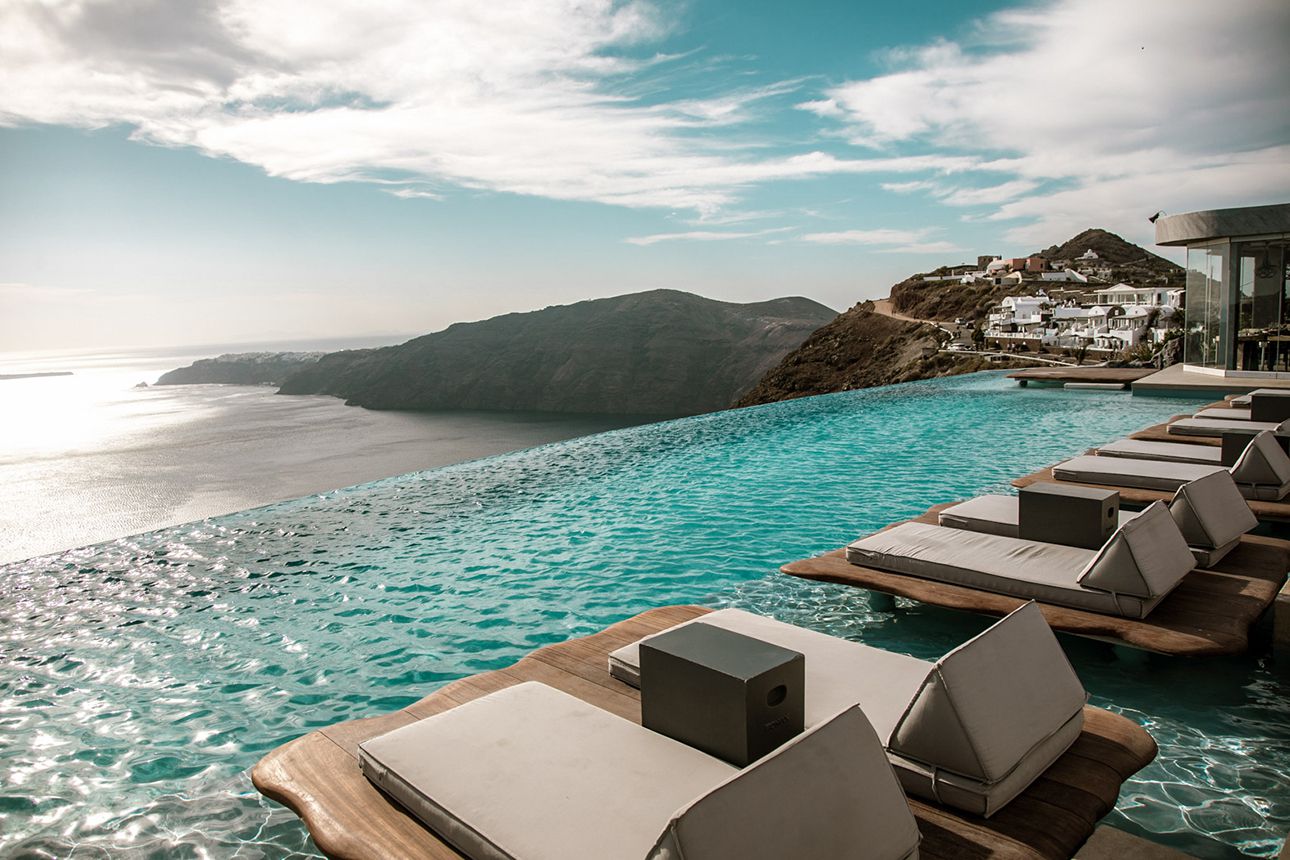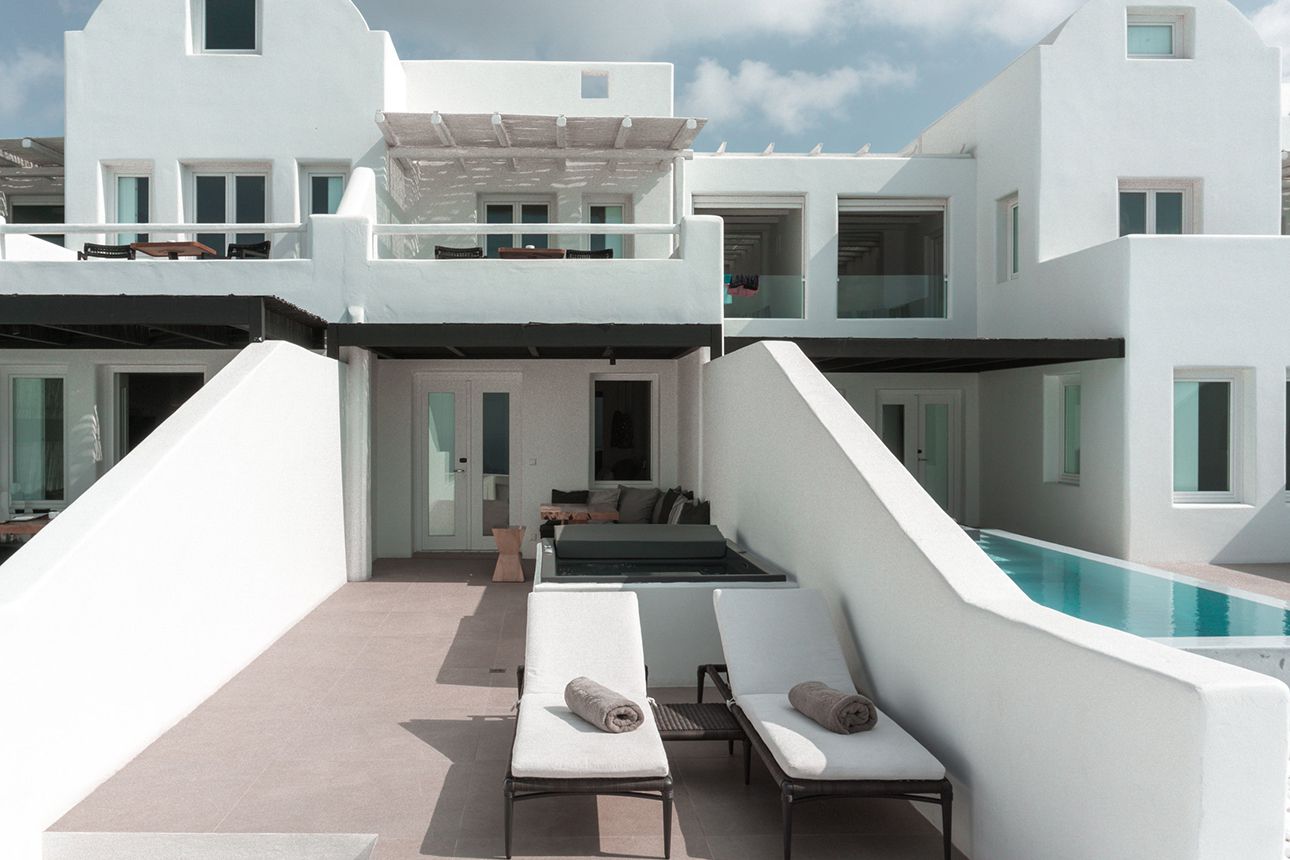 Bar
Car rental
Free breakfast
$1,325.00
Price per night from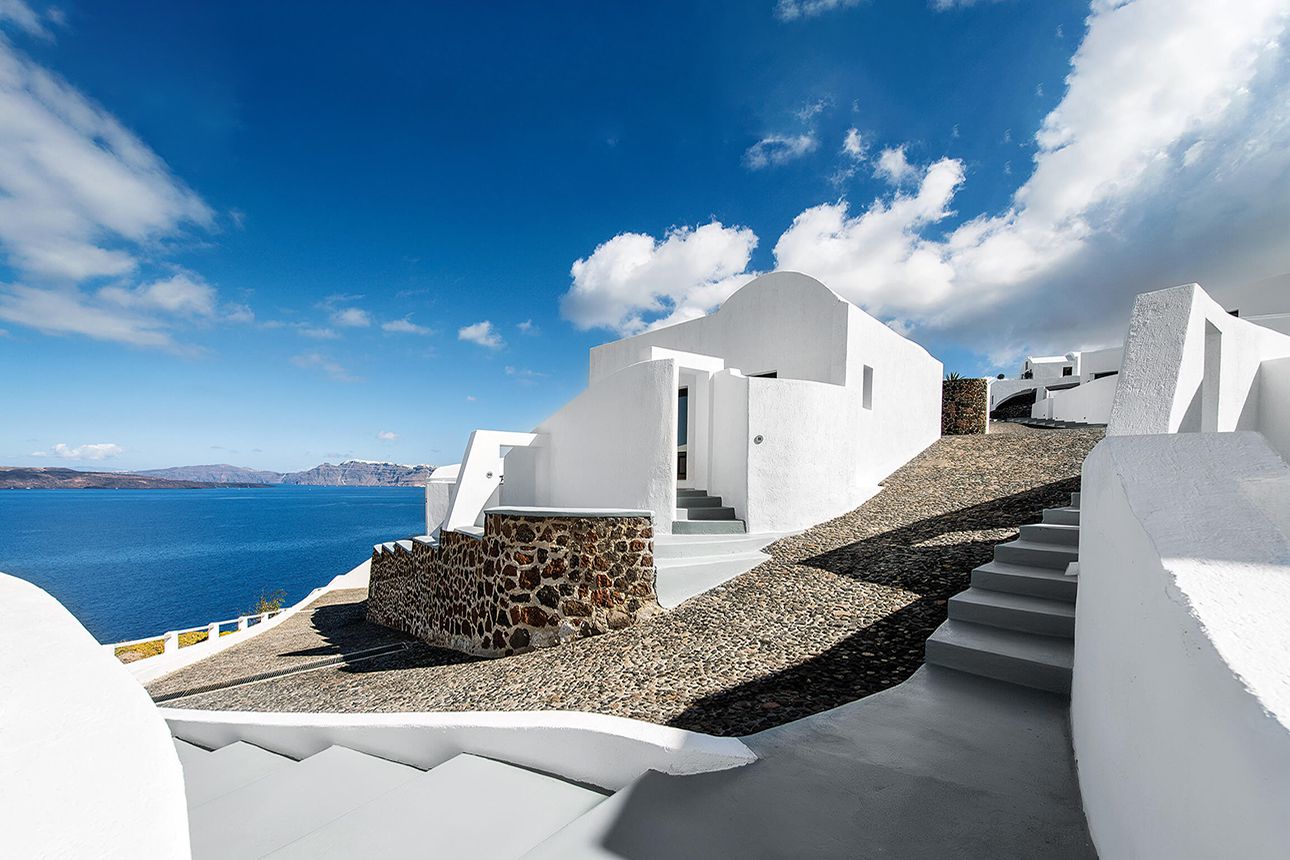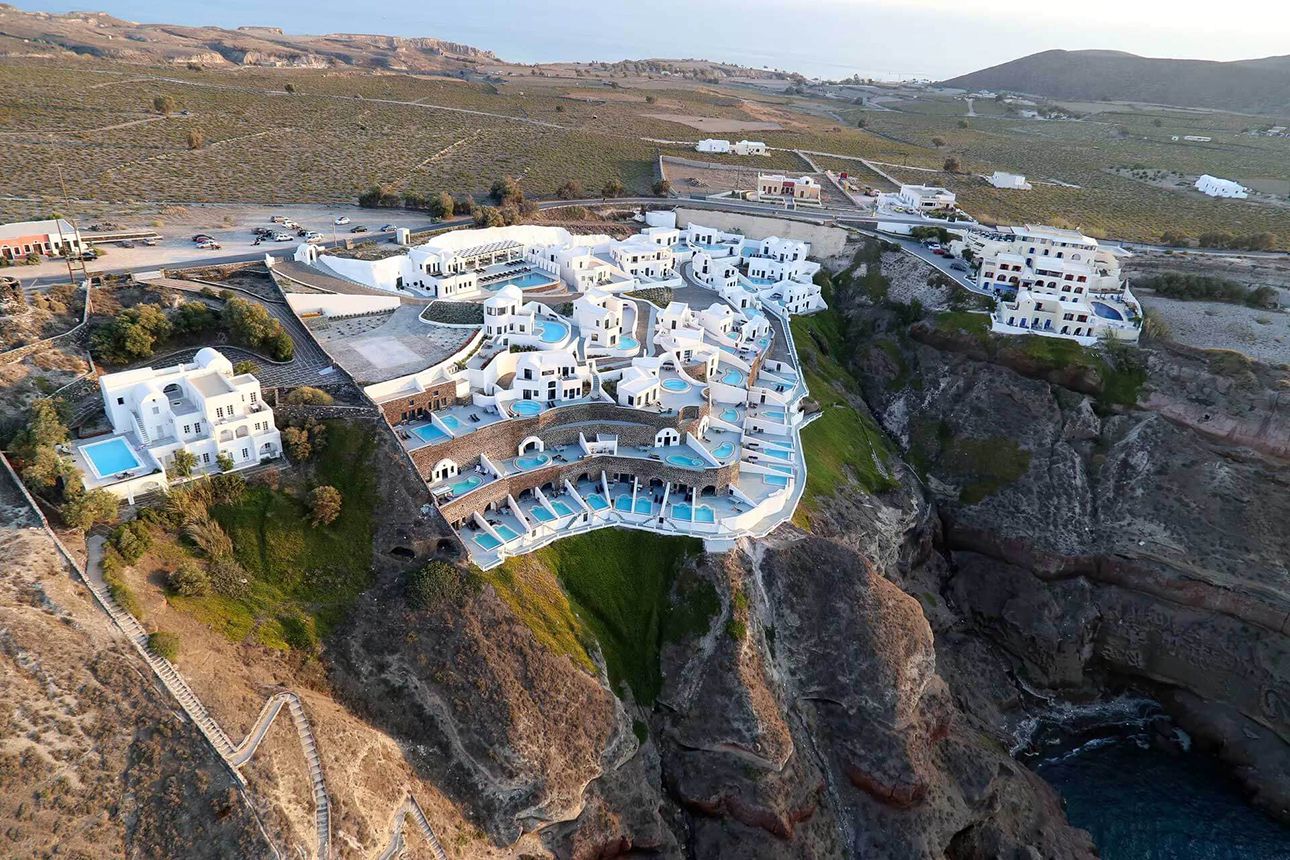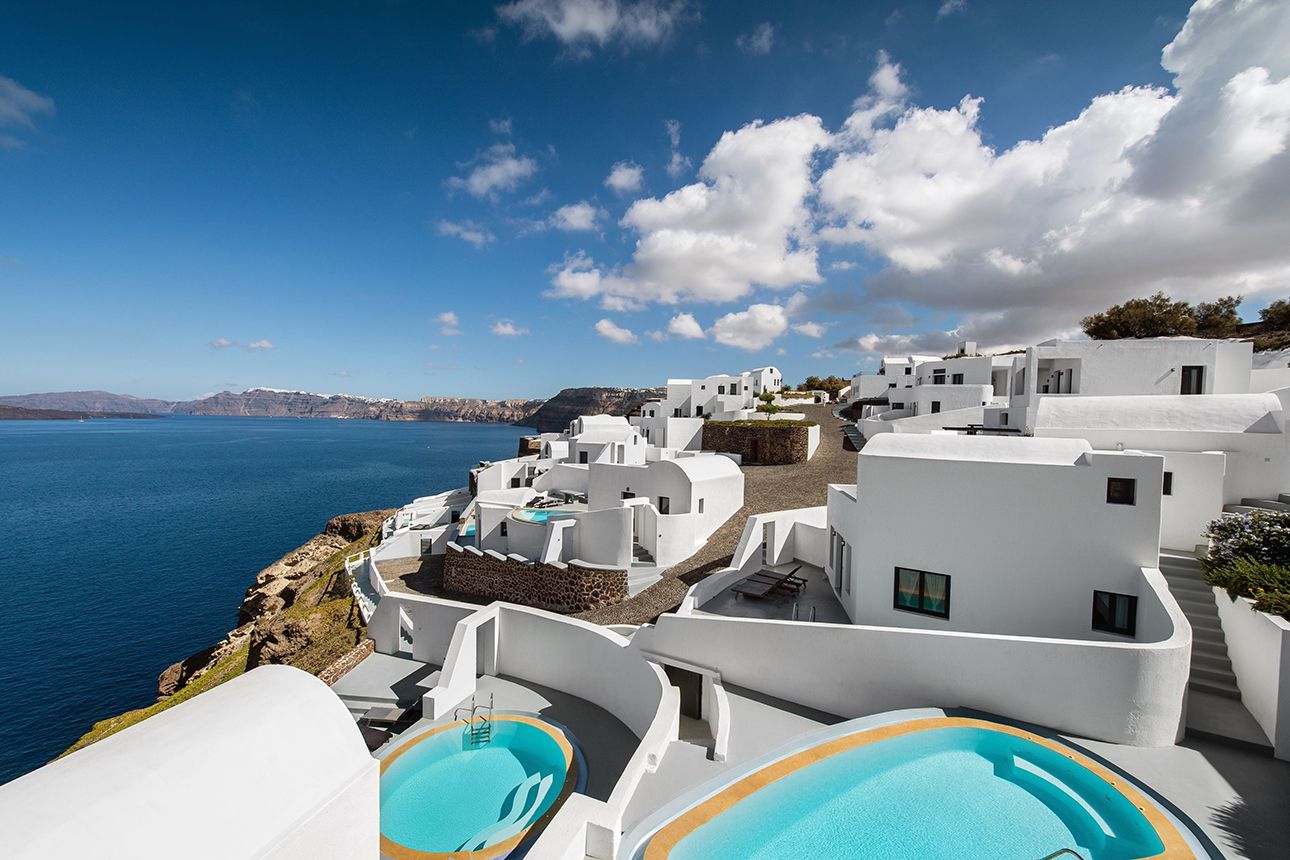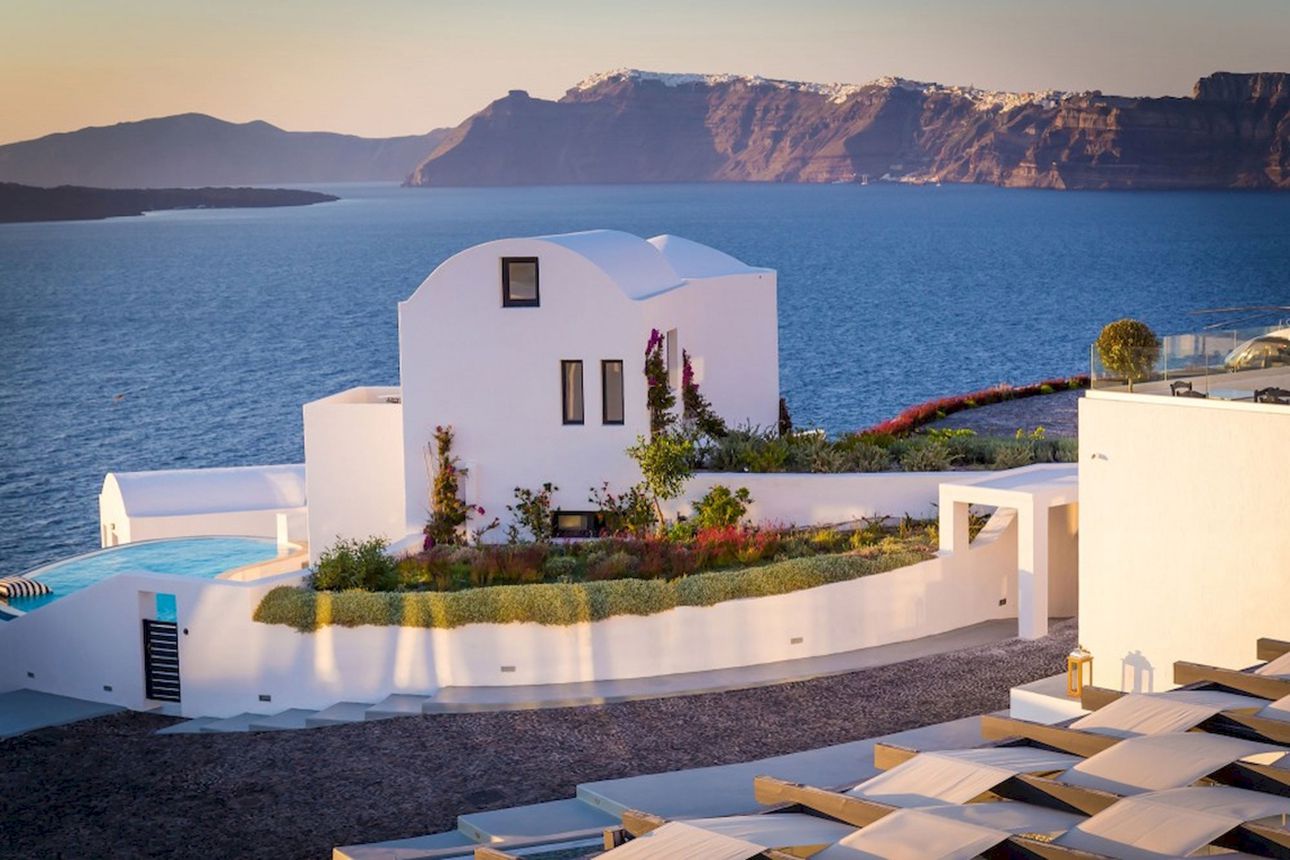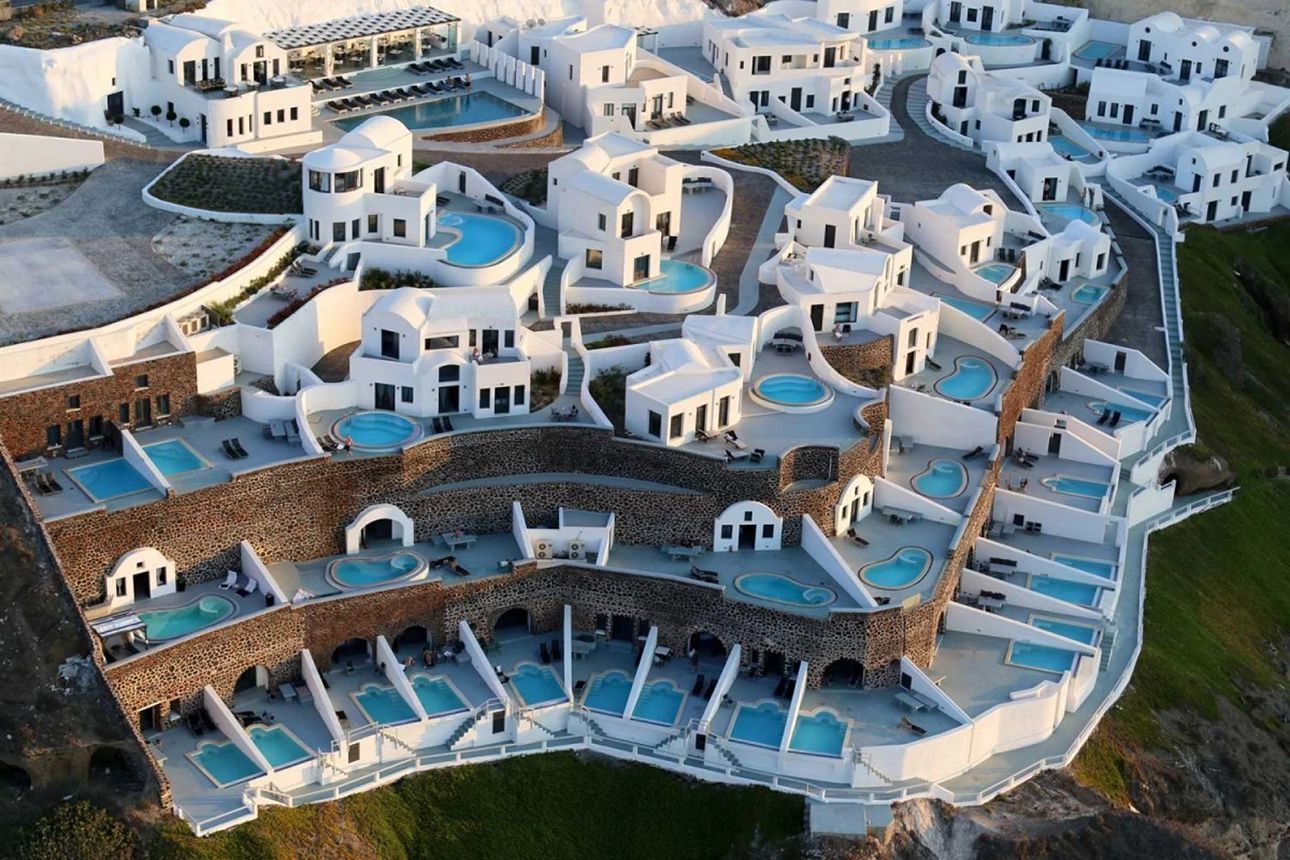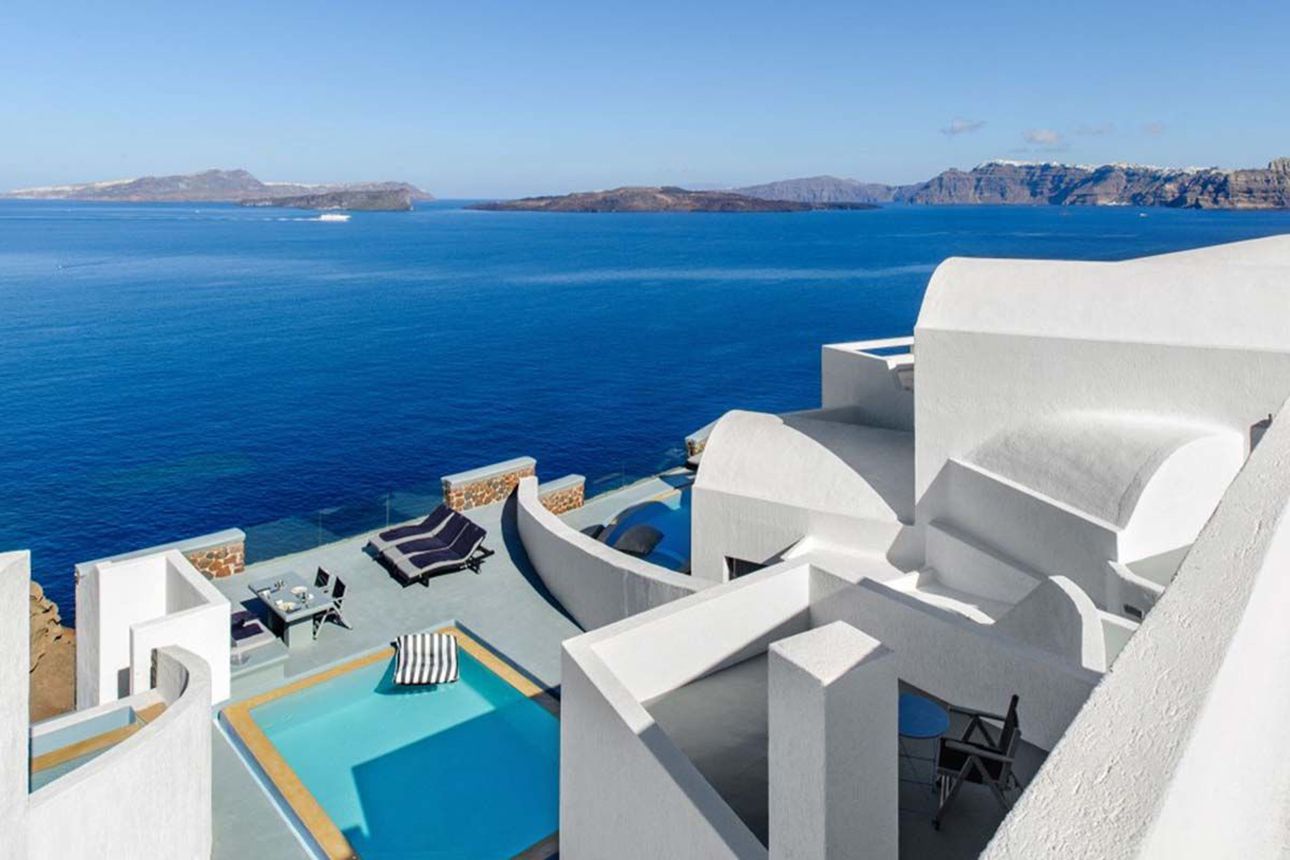 Ambassador Aegean Luxury Hotel and Suites
Spa & Wellness Centre
Airport shuttle service
Pet-friendly
$1,132.00
Price per night from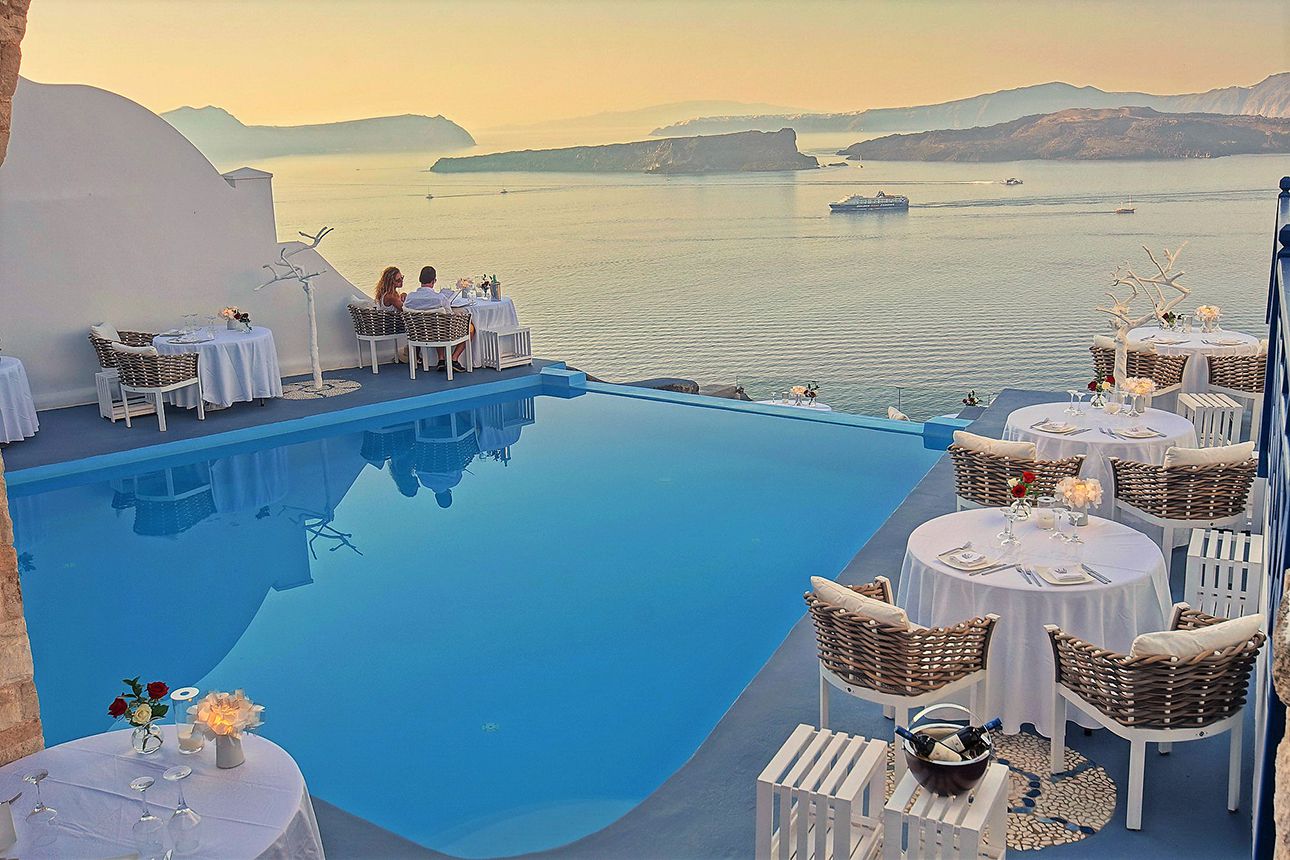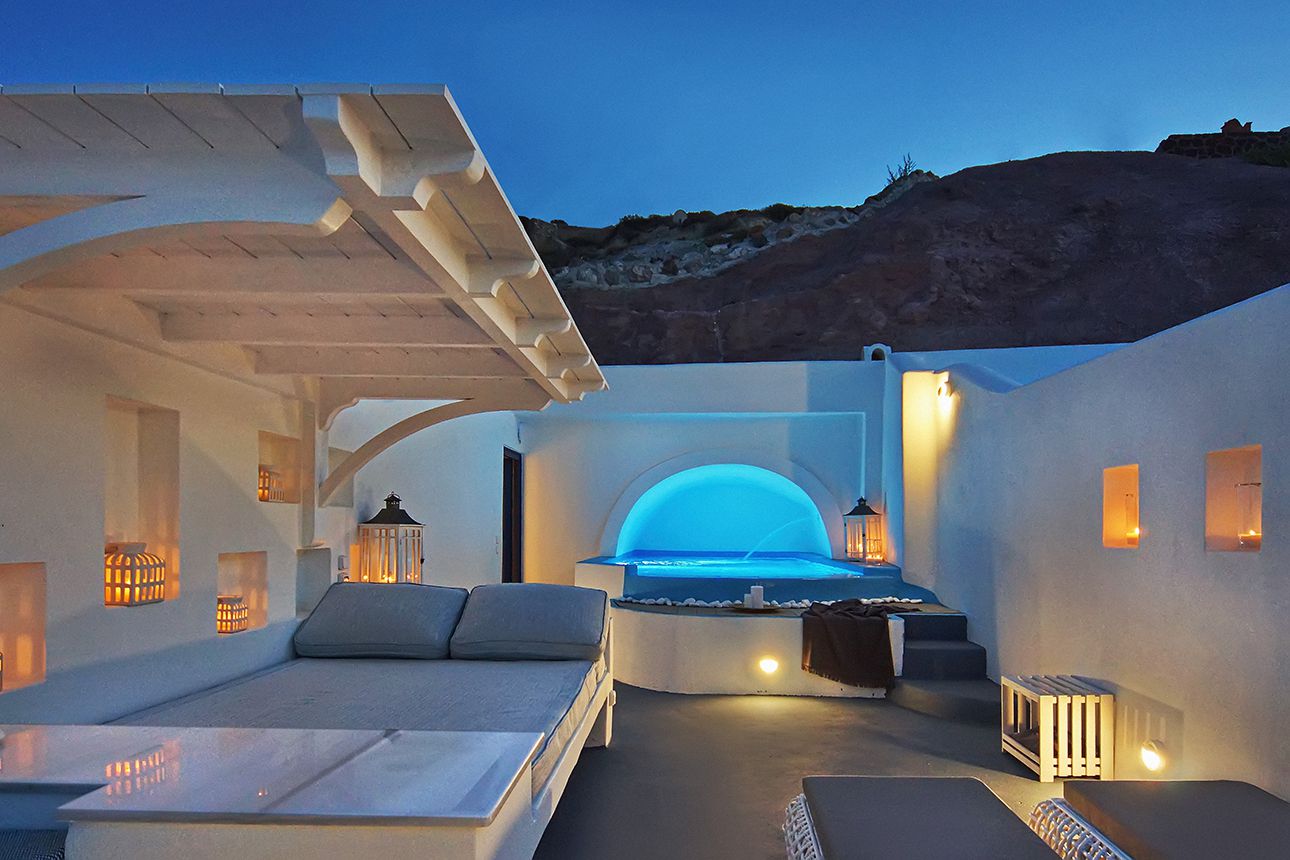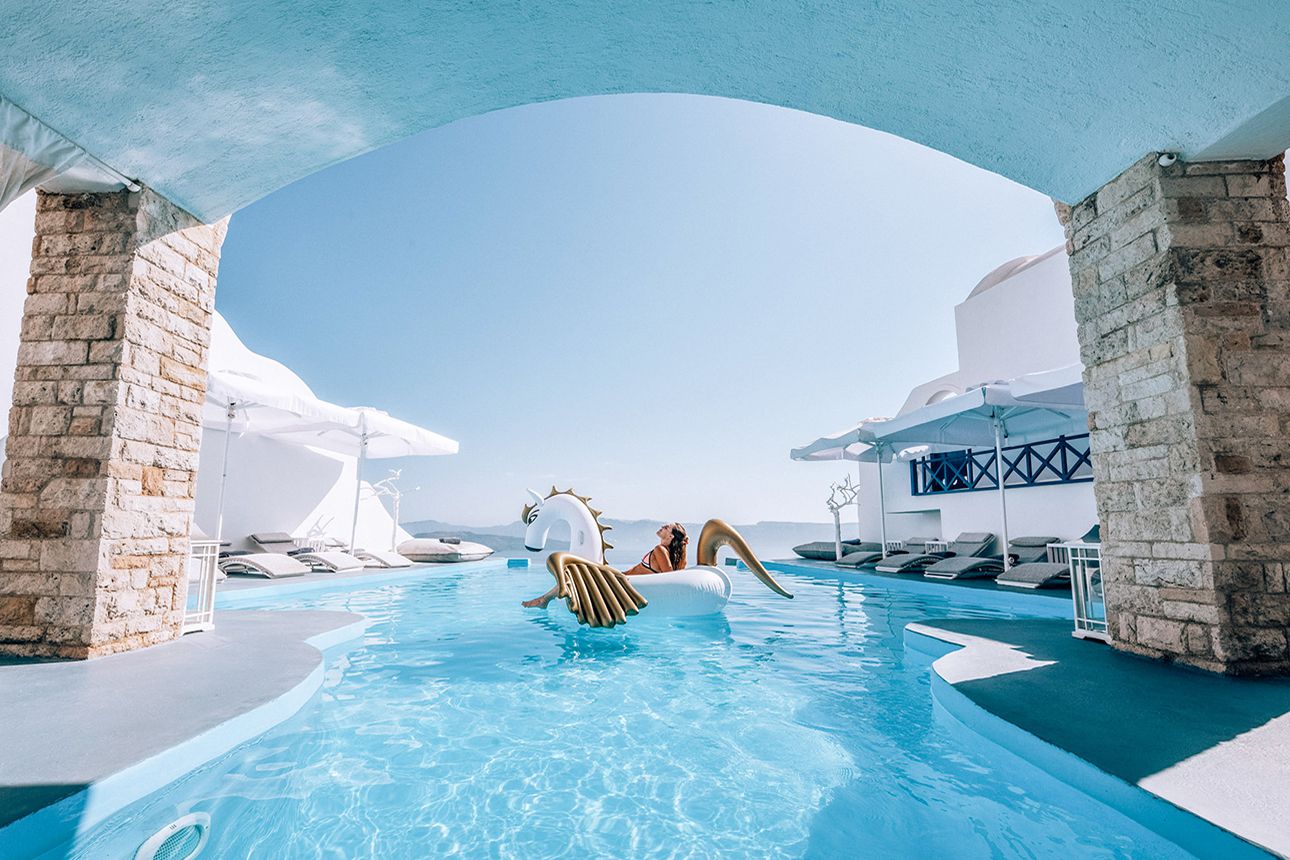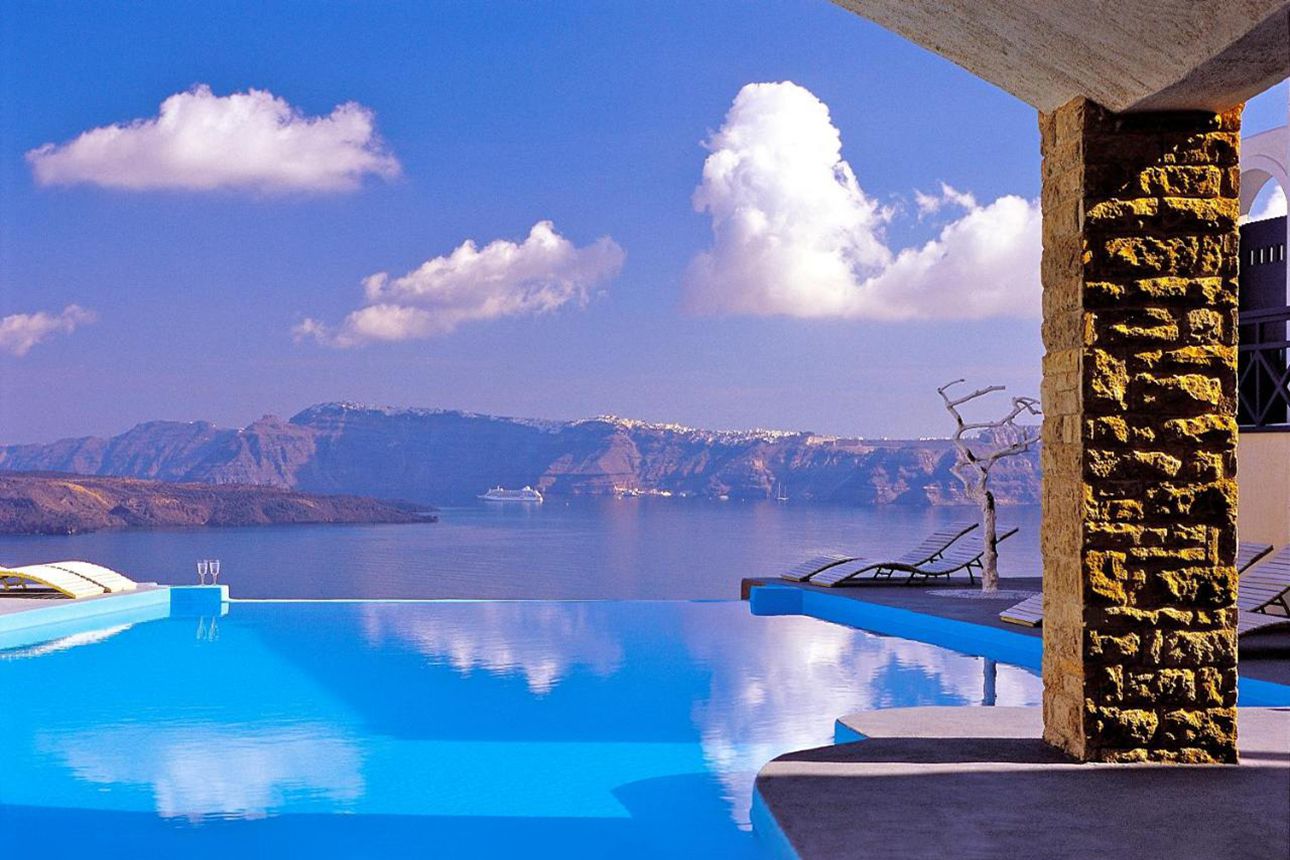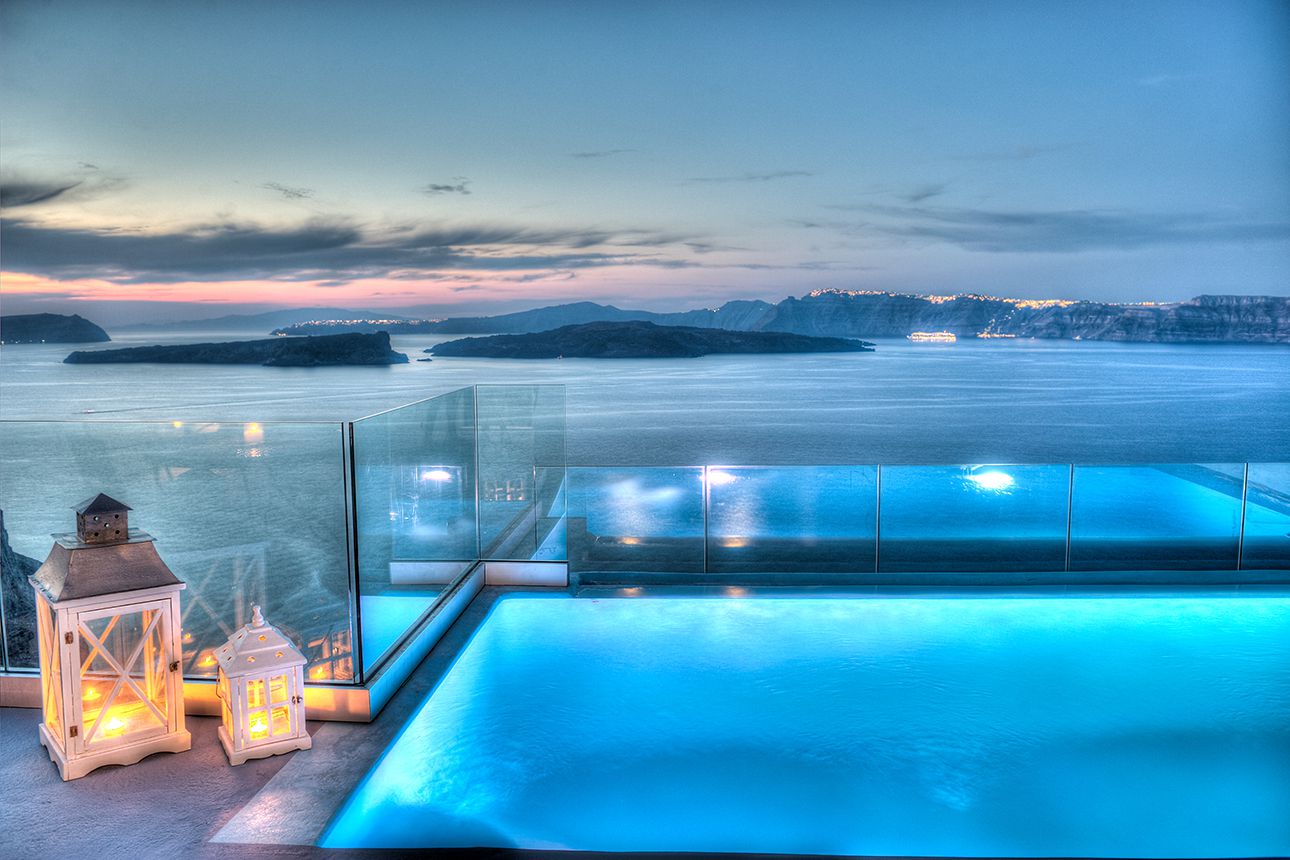 Free parking
Lounge area
Free breakfast
$860.00
Price per night from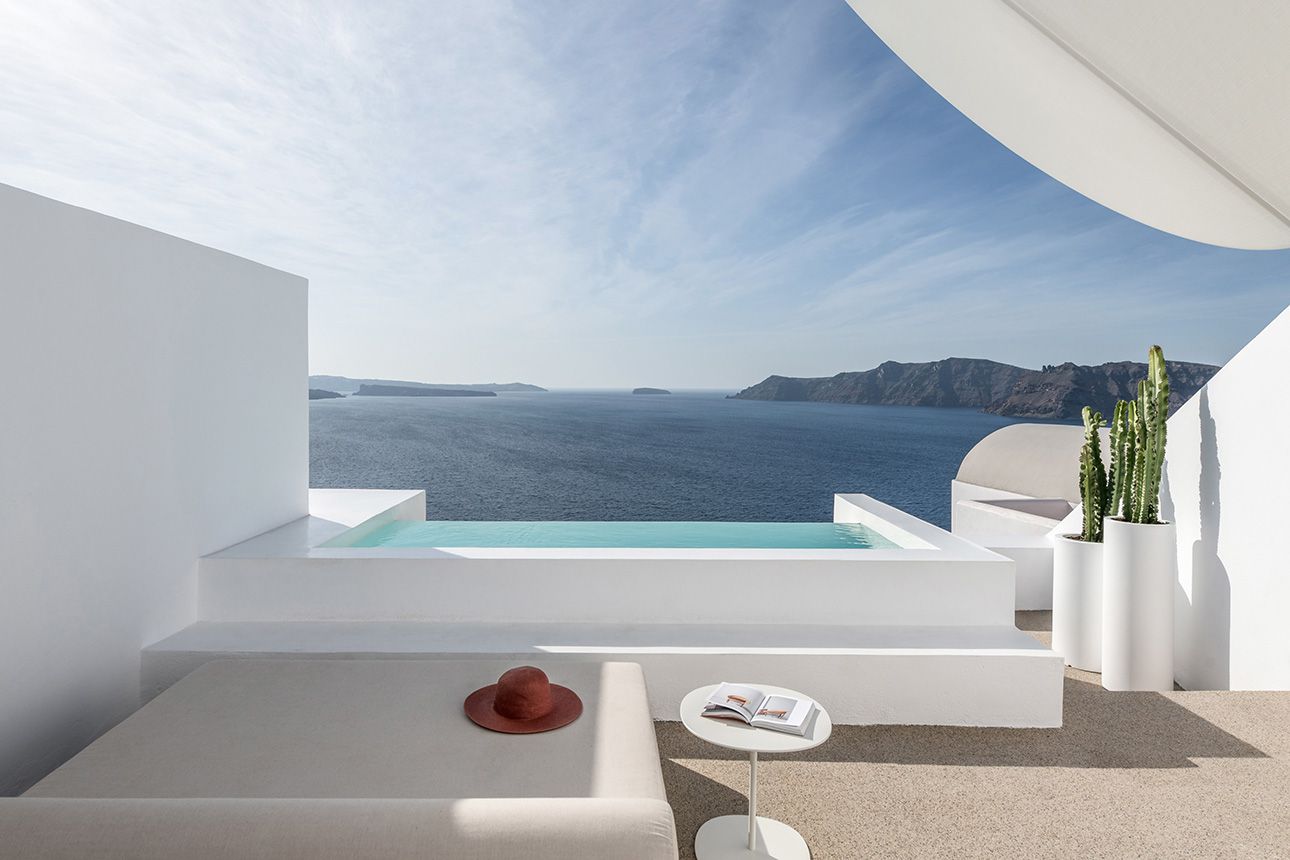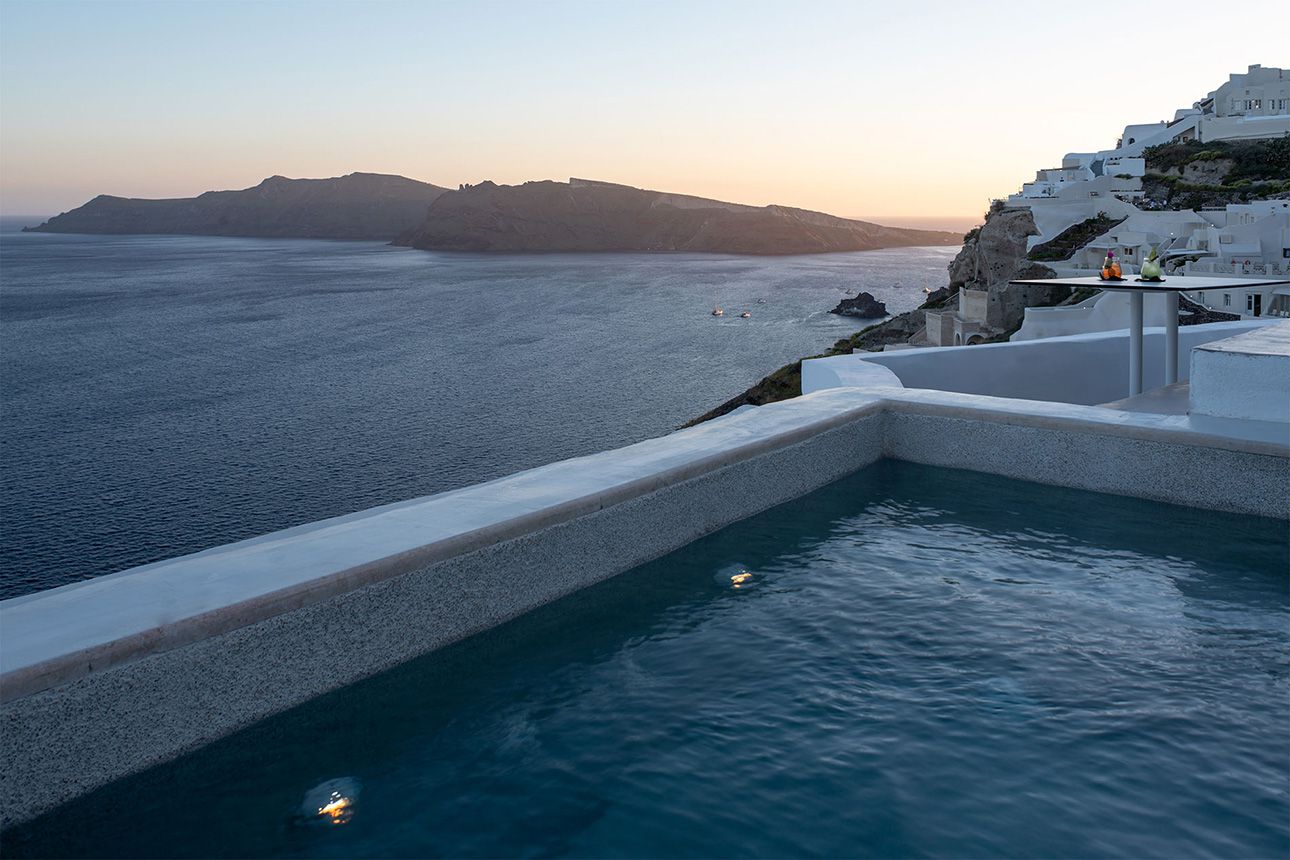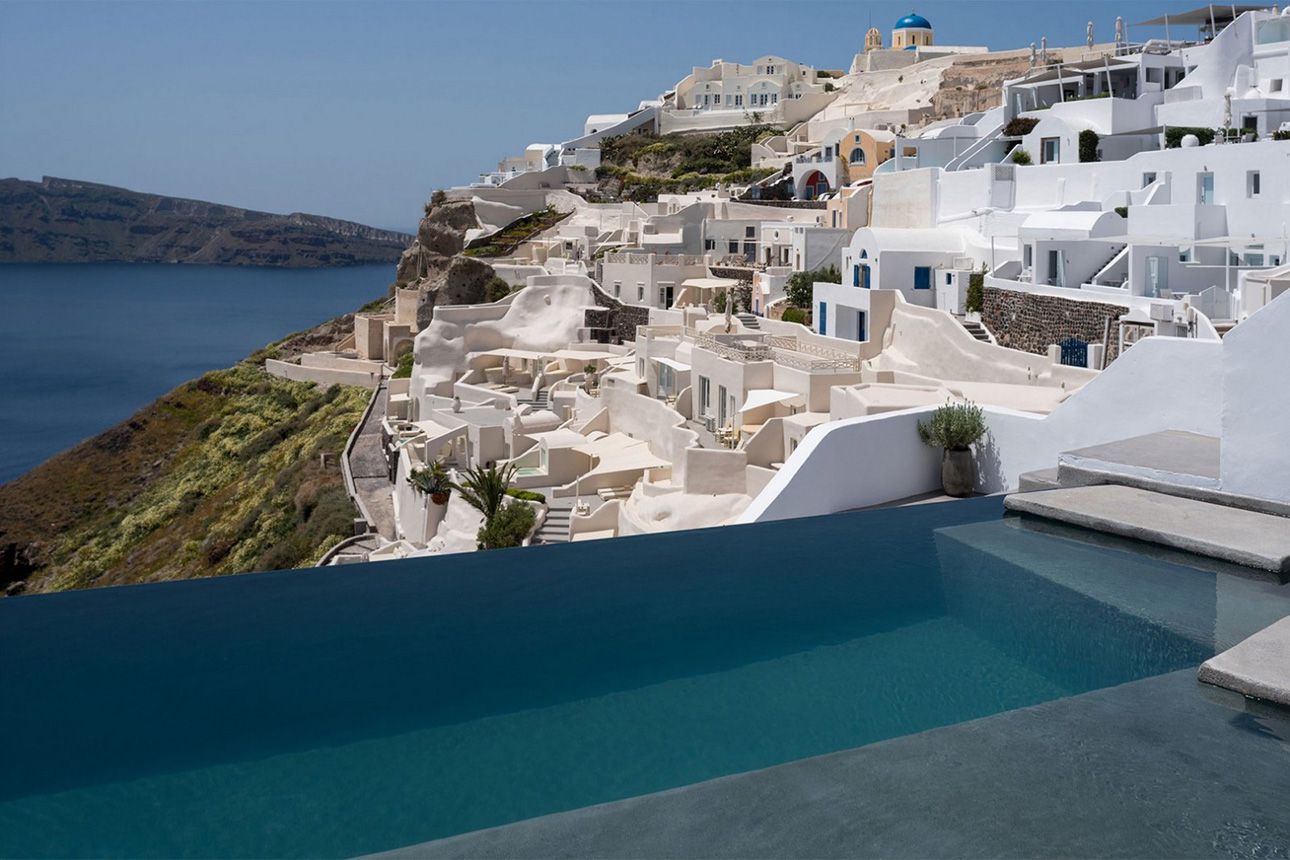 Free WiFi
Private pool
Non-smoking
$1,014.00
Price per night from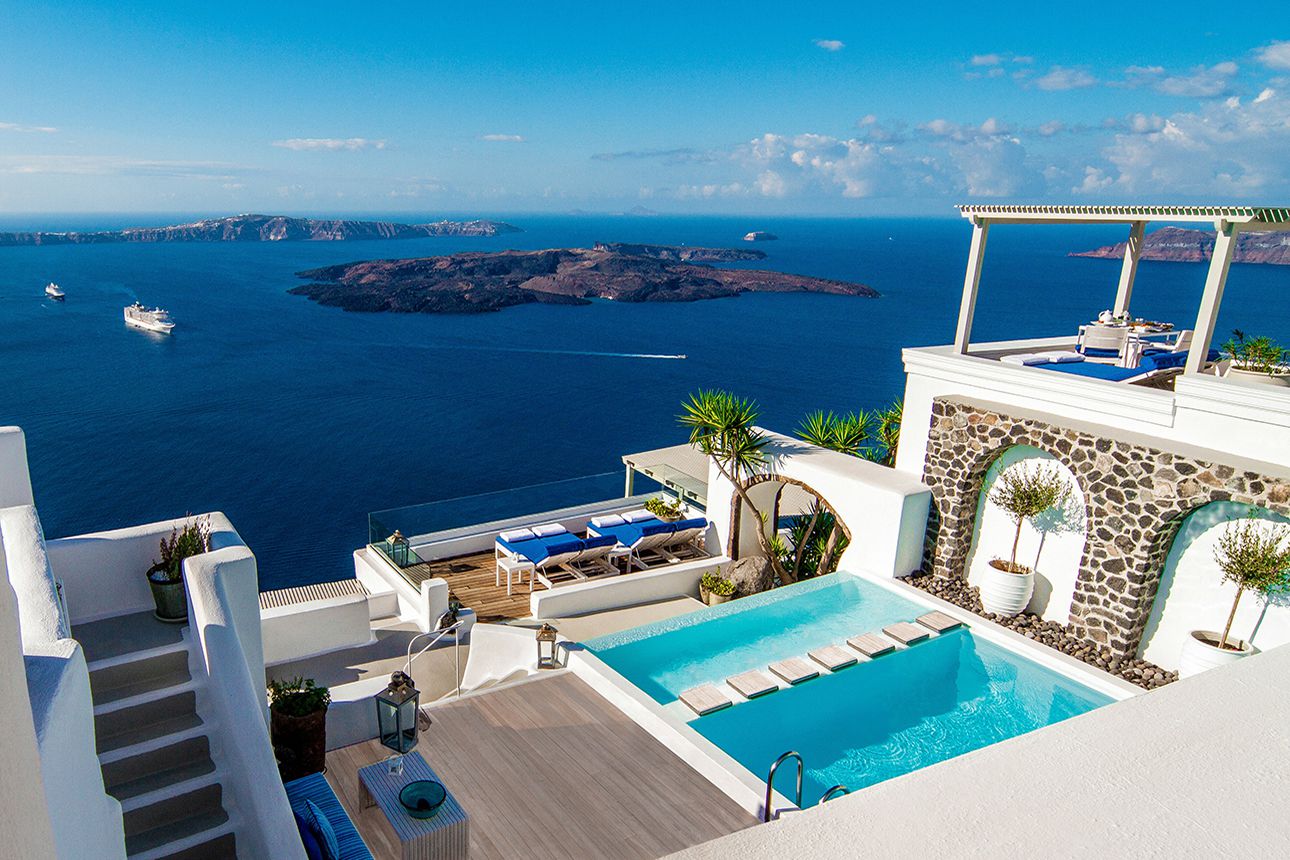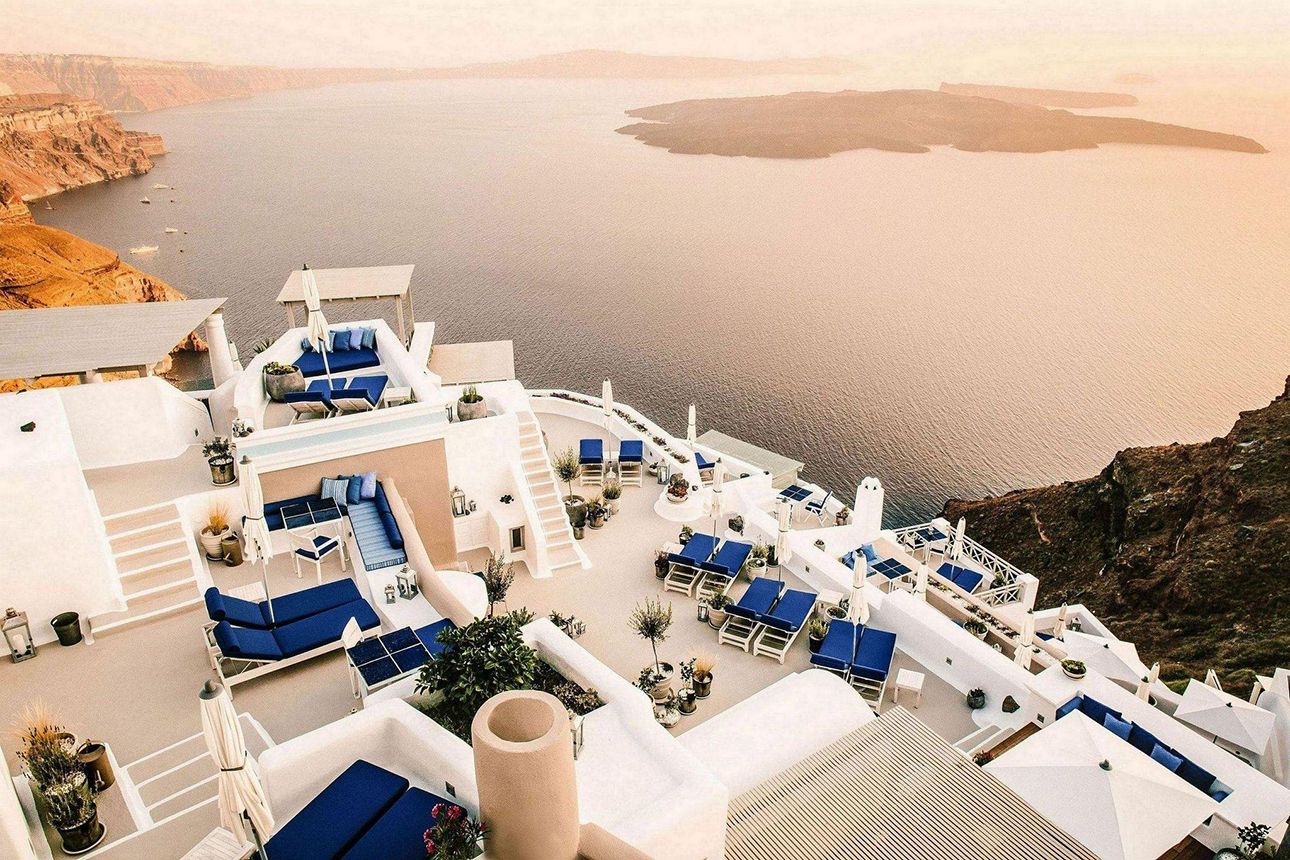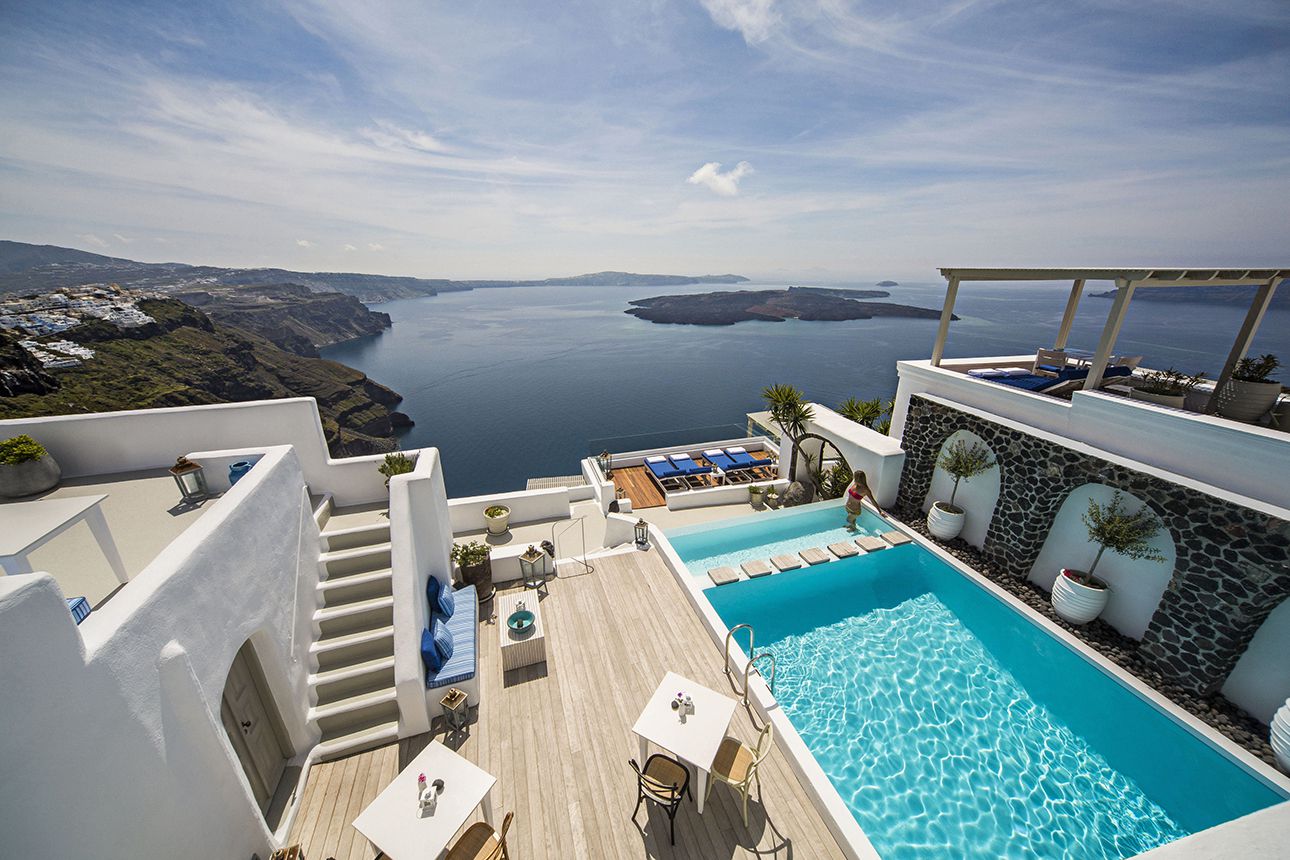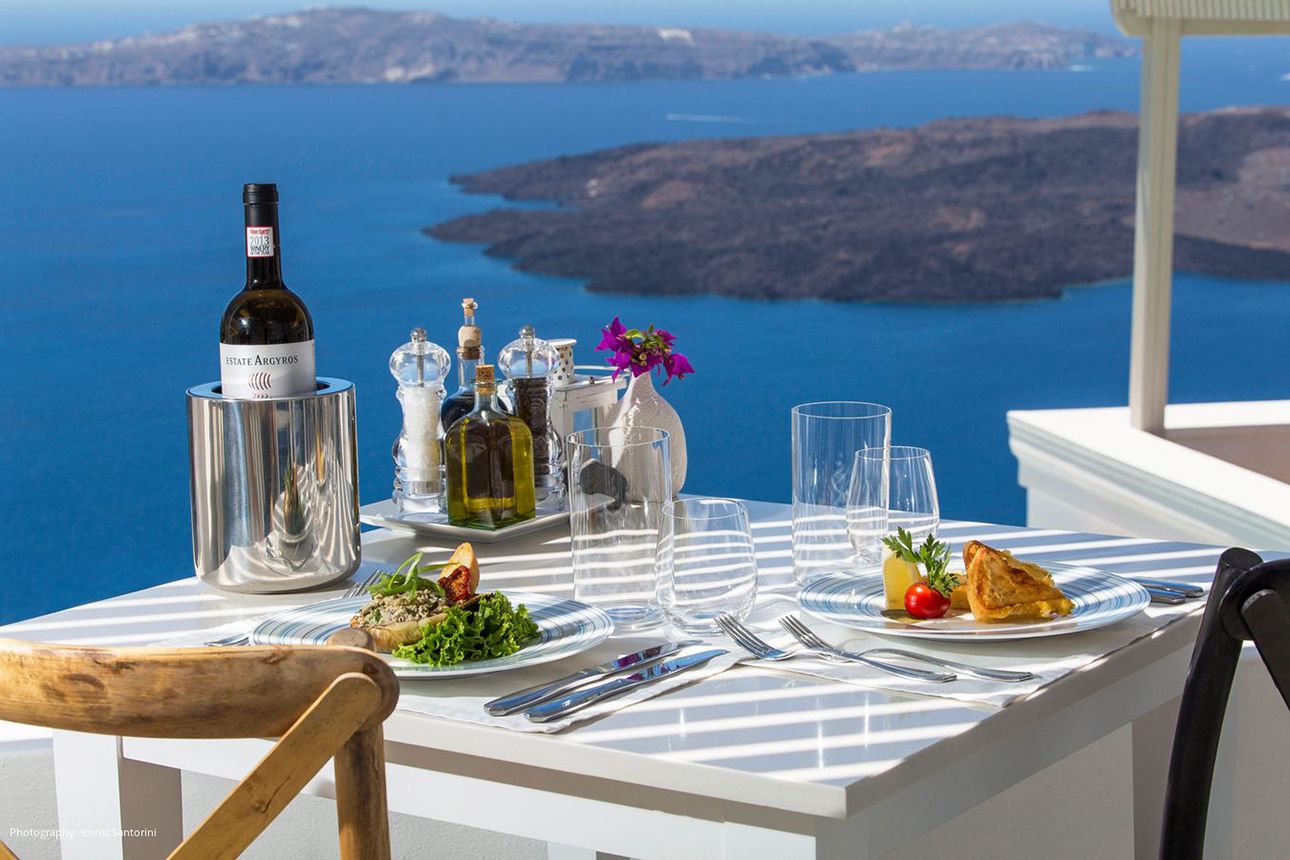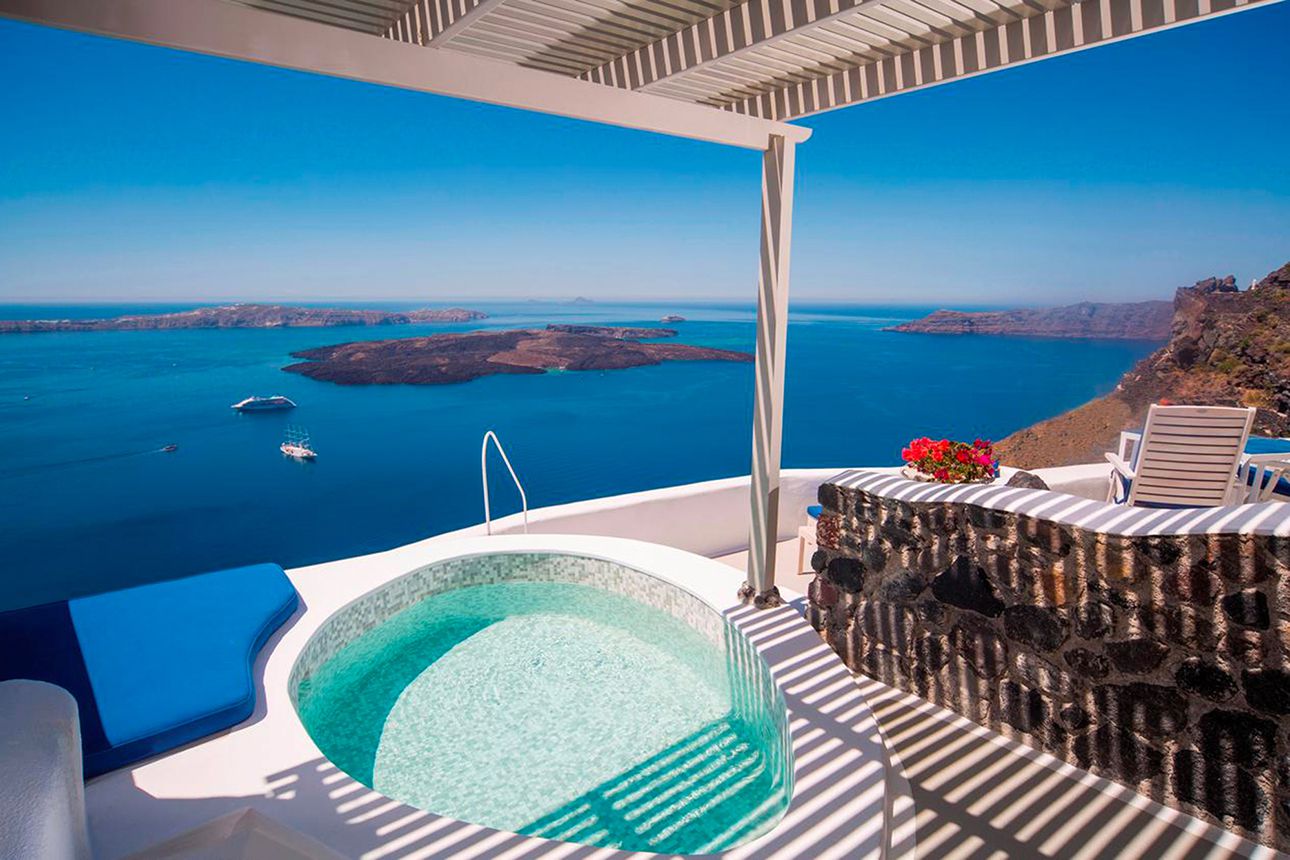 Free parking
Dining venue(s)
Free WiFi
$786.00
Price per night from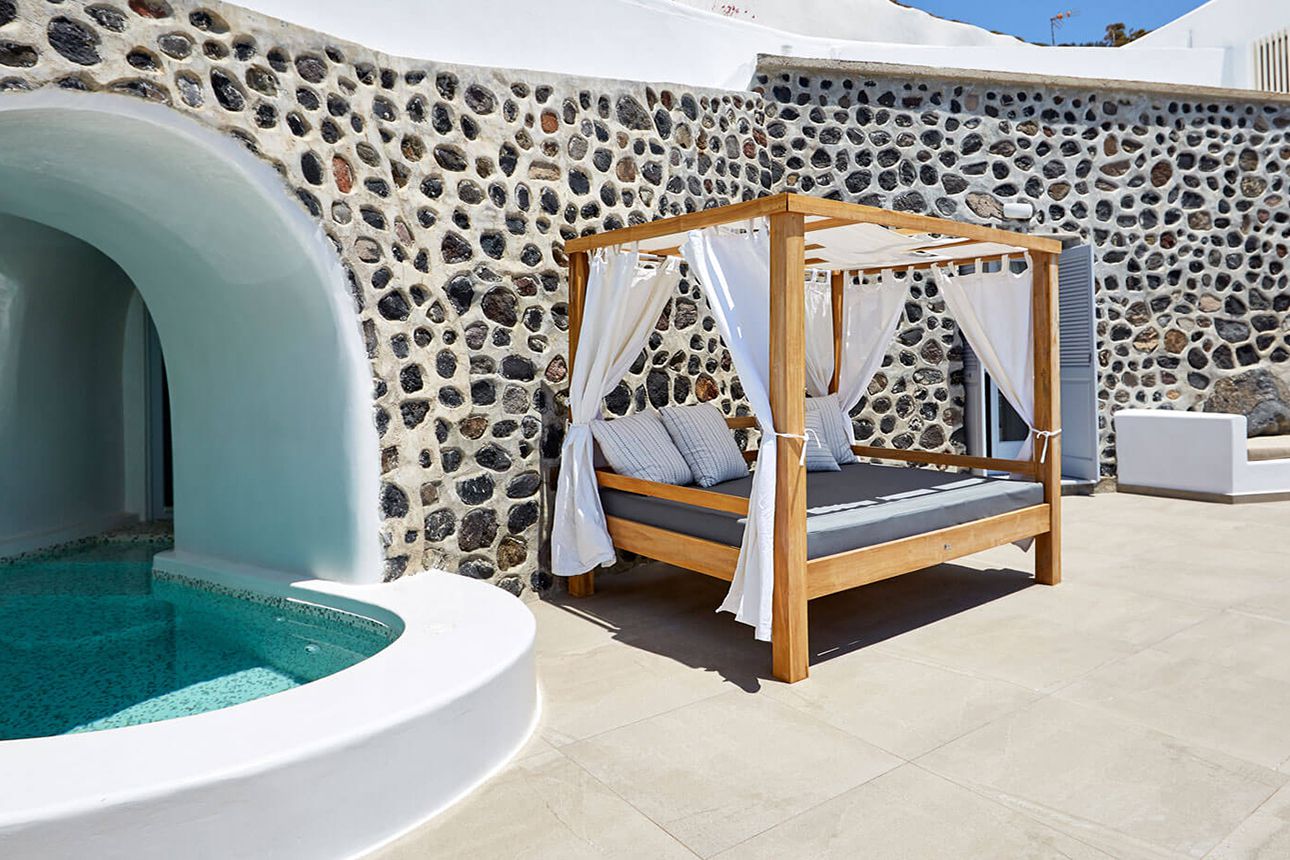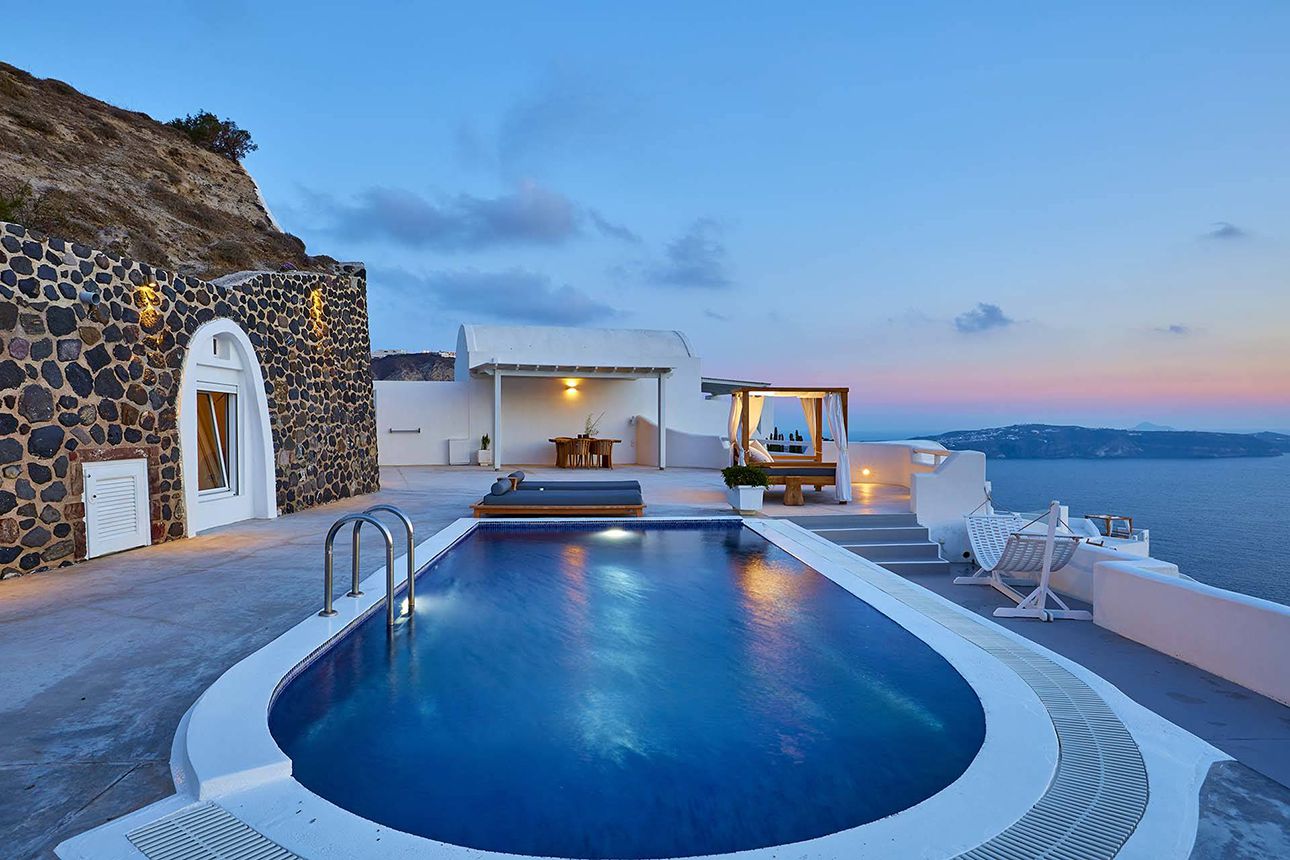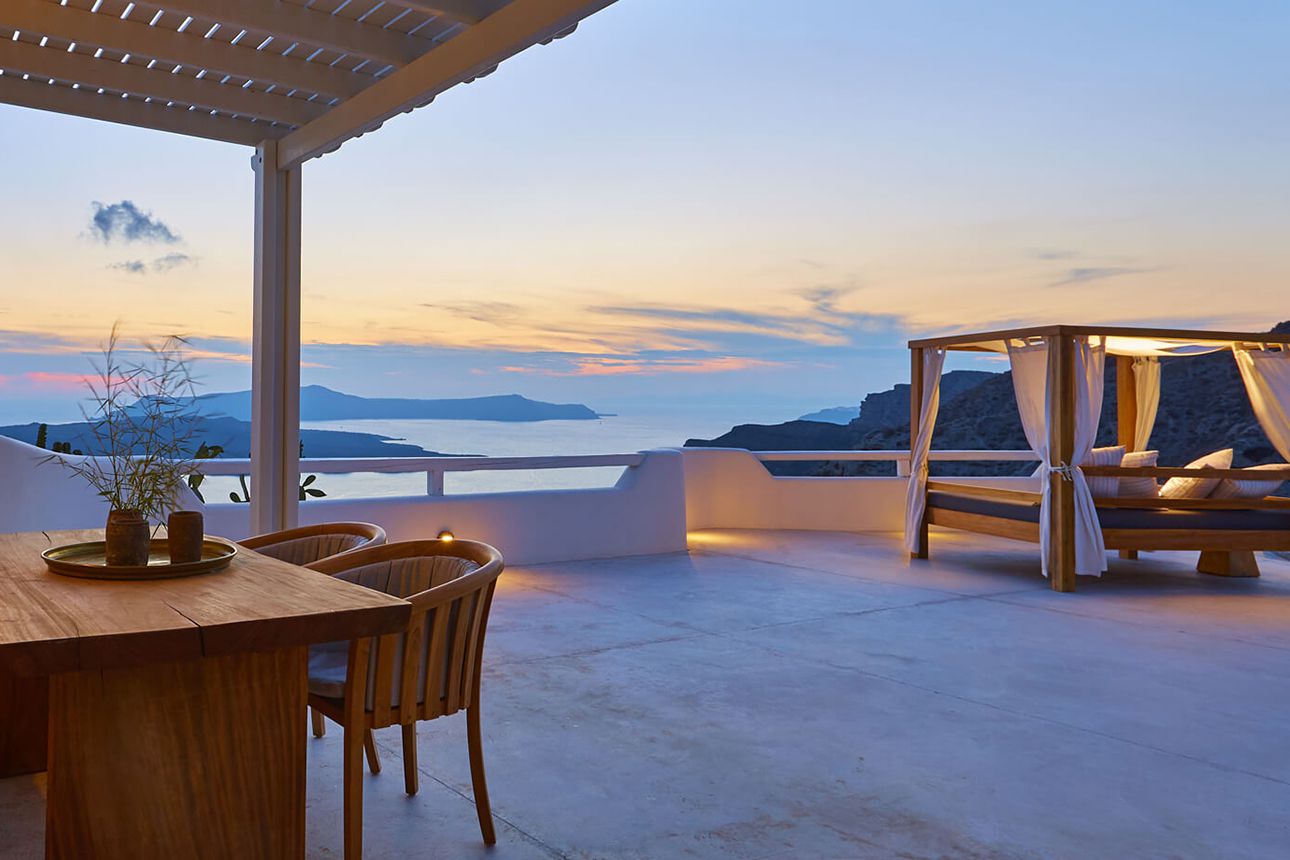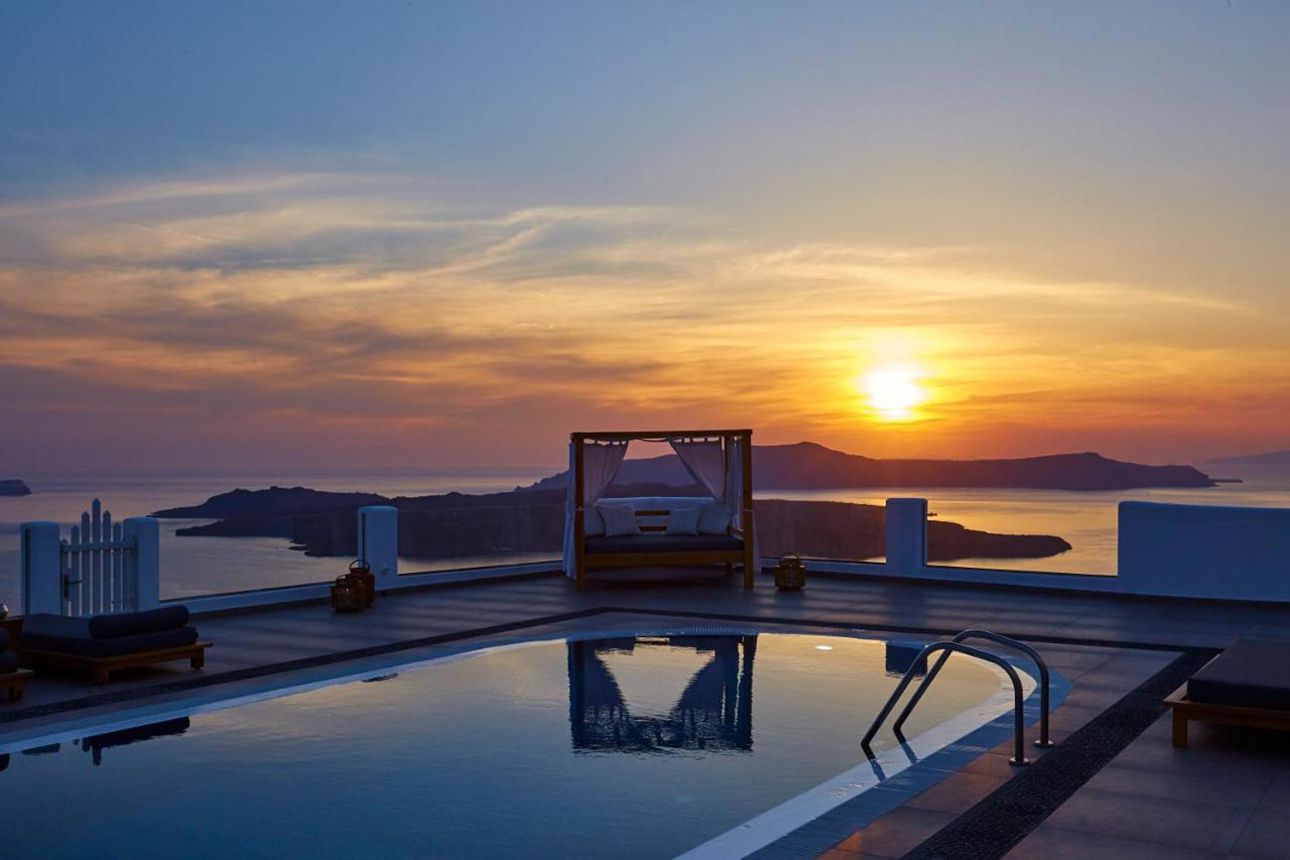 Free breakfast
Airport transfer
Non-smoking
$1,084.00
Price per night from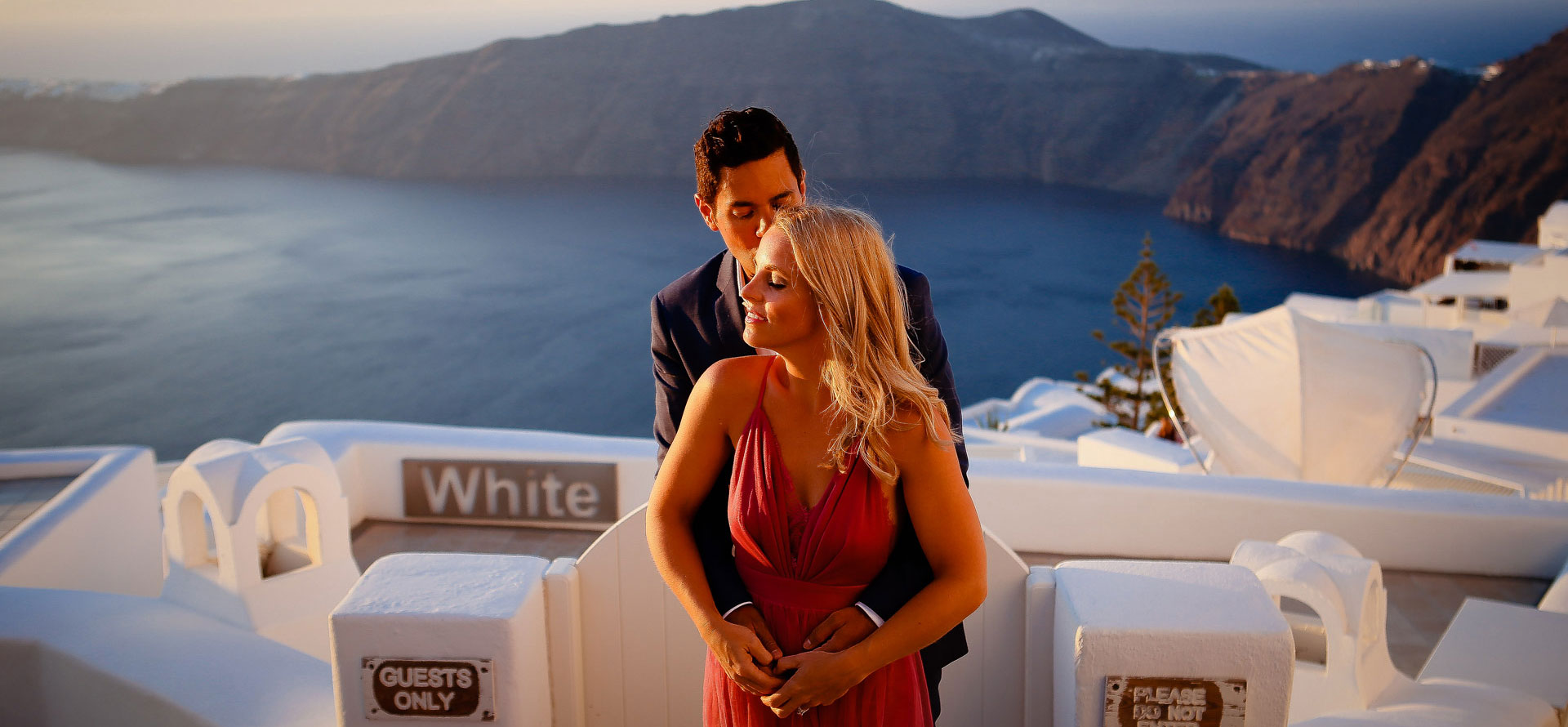 Best Time for Romantic Santorini Honeymoon
Santorini's climate is semi-arid, with strong winds occurring in the summer. Summer (between June and October) is the best time to visit if you like warmth. The general weather and the sea's temperature are warm in summer. It's also the driest period. Rains fall less between June and August, and this dryness draws in many visitors.
The shoulder seasons are slightly colder but will offer you a refreshing holiday if you want to miss the crowds. Those months are April, May, and the end of October. Santorini honeymoon hotels costs are lower.
Winter might not be the month for everyone, but you may enjoy it if your budget is smaller. Winter is much colder, but it's off-season on the island, meaning fewer people and lower prices generally.
Average Cost of Santorini Honeymoon Packages
As a prime location for weddings and honeymoons, its Greek island is an expensive destination. Santorini honeymoon hotel prices can reach $250 on average in the summer months, and restaurants charge a lot for meals. A peak season falls in the summer months. That entire period, crowds fill the streets and restaurants, soaking in the warm sun and devouring the view of the coast. As expected, this season is the most expensive period to visit. More people mean greater pressure on the hotels and resorts, and the prices rise accordingly.
For a cheaper trip, consider planning your honeymoon in the winter months. Prices plummet as the year marches, but the days and nights come with a chill. Bring your jackets along while you go adventuring in this period.
You can also opt to stay in Fira rather than Oia. Picturesque and dotted with notable blue-domed white chapels, Oia is a village with high demands on your budget. Though you can find lower-cost accommodation, many places can be over $1000 a night. Do your pocket a favor and pick a hotel in Fira and catch a bus to Oia to glimpse the orange sunset spilling over the water.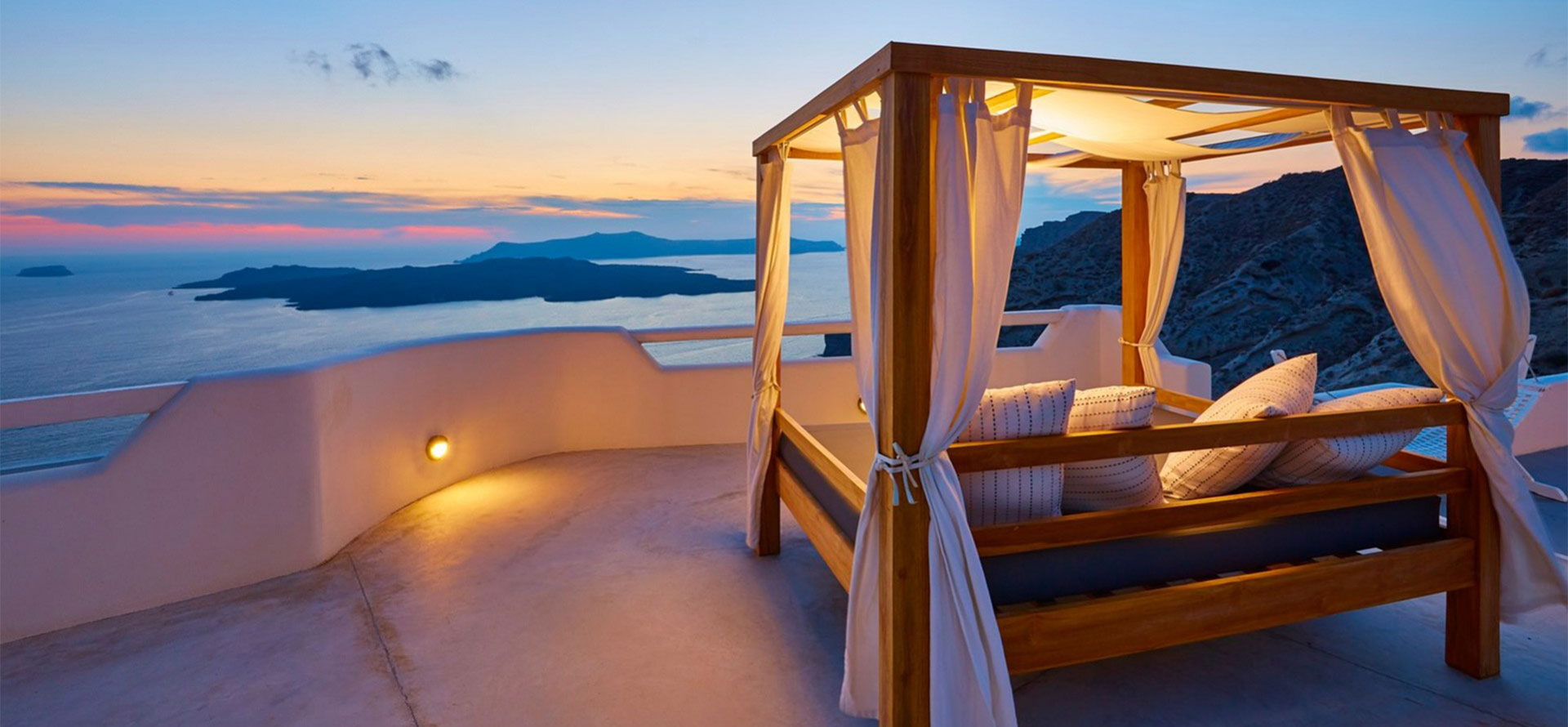 Things to Do in Santorini for Honeymoon
Pictures of Santorini feature whitewashed houses, twinkly orange lights, and a sweeping vista of the Aegean Sea. But breathtaking views alone can't pull you to a place. Here are some other immersive things to do here.
Explore Oia. Oia is one of the most prepossessing places on the planet. The serene white houses and the fresh smell of the sea provide you and your lover with a calming atmosphere to enjoy a relaxed walk.

Check out the prehistoric settlement of Akrotiri. Destroyed during an eruption in the 16th century BC, Akrotiri is a city frozen in time. The spot is preserved and a fantastic choice if you enjoy learning about history.

Enjoy wine tasting at a winery. Some of the best wine in Greece comes from Santorini. Add wine tasting to your itinerary for an opportunity to try out world-class wine.

Take a boat tour to the volcanic islands, Nea Kameni and Therasia. You can learn much about the geographic history of Santorini and swim in the hot springs. The tour is fantastic and one you're bound to enjoy.

Stretch your legs on a hike from Fira to Oia. The journey takes you along the caldera's rim. You'll go through the towns of Fira, Firostefani, Imerovigli, and then Oia, along pedestrian walkways, paved roads, and hilly paths. If you both love hiking, this trip is for you. From Fira, the walk is downhill and reasonably straightforward. The course is mostly unshaded, so begin early in the day for best results.
Conclusion
Santorini indeed is a stunning location if you desire a romantic getaway. Try delicious Greek cuisine, drink in the sun, lose your breath before the view of the sea, and have fun. The best honeymoon hotels in Santorini will give you the trip of a lifetime even if you only plan on picking souvenirs in stores or hiking and swimming in the hot springs. We hope this article was helpful and you have a lovely honeymoon in Santorini Greece.
FAQ
Is Santorini good for a honeymoon?
Yes, Santorini is an excellent choice for a honeymoon! The island's breathtaking scenery, stunning sunsets, romantic atmosphere, and luxurious accommodations make it a popular destination for couples looking to spend some quality time together.
How expensive is Santorini for a honeymoon?
Santorini is a relatively affordable honeymoon destination, especially when compared to other popular honeymoon spots. While Santorini may not be the cheapest place to honeymoon, it offers good value for money, with plenty of activities and amenities included in the price of your stay.
What part of Santorini is best for a honeymoon?
There is no definitive answer to this question as every couple is different and will have different preferences. However, there are certain areas of Santorini that are more popular with honeymooners than others. The most popular area for honeymooners is undoubtedly Oia. This is thanks to its stunning views, luxurious accommodation and intimate atmosphere. If you're looking for a truly romantic experience, Oia is the place for you. Another popular option is Imerovigli. This village offers panoramic views of the caldera, as well as a number of high-end hotels and restaurants. It's the perfect place to relax and enjoy your honeymoon in style.
How long will it take to stay in Santorini for a honeymoon?
The answer to this question depends on a number of factors, including how long you want to stay in Santorini and what activities you want to do while you're there. If you want to spend your entire honeymoon in Santorini, we recommend staying for at least 7-10 days. This will give you enough time to relax, explore the island, and enjoy all that Santorini has to offer. If you're looking to add Santorini to a longer honeymoon trip, 3-5 days is a good amount of time to spend on the island. This way you can see the highlights without feeling rushed. No matter how long you stay in Santorini, you're sure to have an unforgettable honeymoon!
Top Hotels & Resorts
Tags: travel, pet friendly hotels in lincoln, best month to visit norway, honeymoon bedroom colorado, best resorts in cayman islands all inclusive, hotel suites downtown, puerto rico versus costa rica, top resorts punta cana, best boutique hotels in denver, dominican republic puerto rico, overwater bungalows in fiji all inclusive, all inclusive resorts honolulu, adult only hotels montego bay, nicest hotels in tulsa, best hotel williamsburg, nice hotels in jacksonville, all inclusive ensenada vacation packages, hotels in pa with jacuzzi suites, family friendly resorts puerto vallarta, best beaches in lake tahoe