Each time the thought of going on a tropical vacation runs through the mind of many people, Hawaii comes to the fore. Here is the reason: it is truly a paradise on earth. Its blue water, bold rainbows, and magnificent sunset all made it renowned as home to some of the Earth's most beautiful scenery.
You may want to ask what the accommodation of such an island that is steeped in natural beauty looks like. Well, apart from the perfect climate, it also houses a wide array of luxury accommodation options – think of some of the most luxurious resorts, hotels, and spas in the world, and you'd find them there. One of the great things about most of the luxury resorts in Hawaii is their offering of exciting attractions and adventures for kids, all at low costs.
Irrespective of your budget, Hawaii has exciting offers for travelers of all ages, interests, and budgets. Even if you're from a different culture, you can be sure that your culture would be welcome. Do you know why? In Hawaii, everyone is a minority. The island is often referred to as a melting pot of all cultures.
Notwithstanding, before deciding to explore the 'paradise,' you should be aware of the premium offers that are available for you. When compared to villa hotels, Hawaii luxury resorts offer their guests top-notch services, cuisine experience, and a constant celestial feeling. This is as valet drivers are available to take you around the island until you decide to get back to take some rest.
You can be one of the 8 million visitors that often arrive in Hawaii each year to explore beaches of different sand colors (white, yellow, black, red, and even green), the oceans, and even the volcanoes, spending an average of 9-10 days.
Best Hotels & Resorts
Best hotel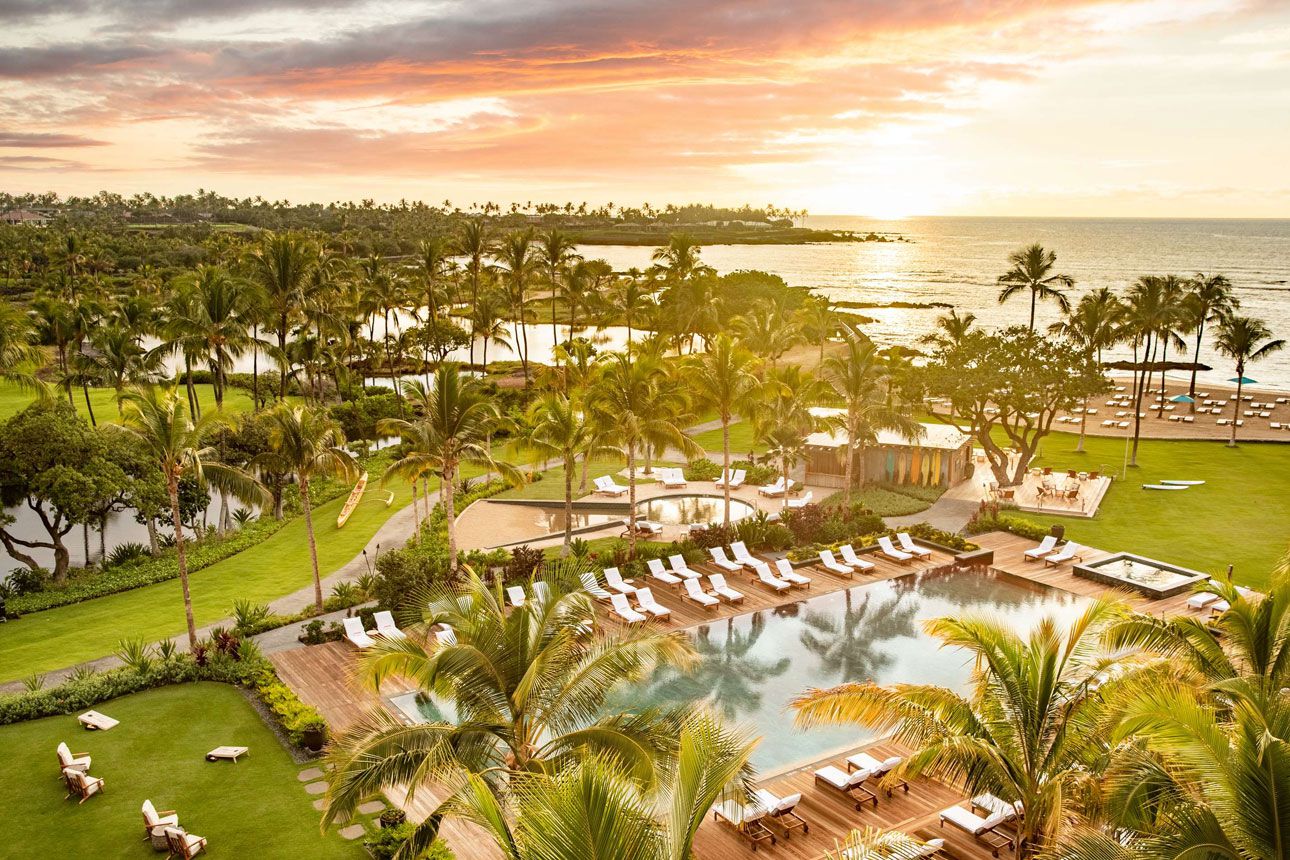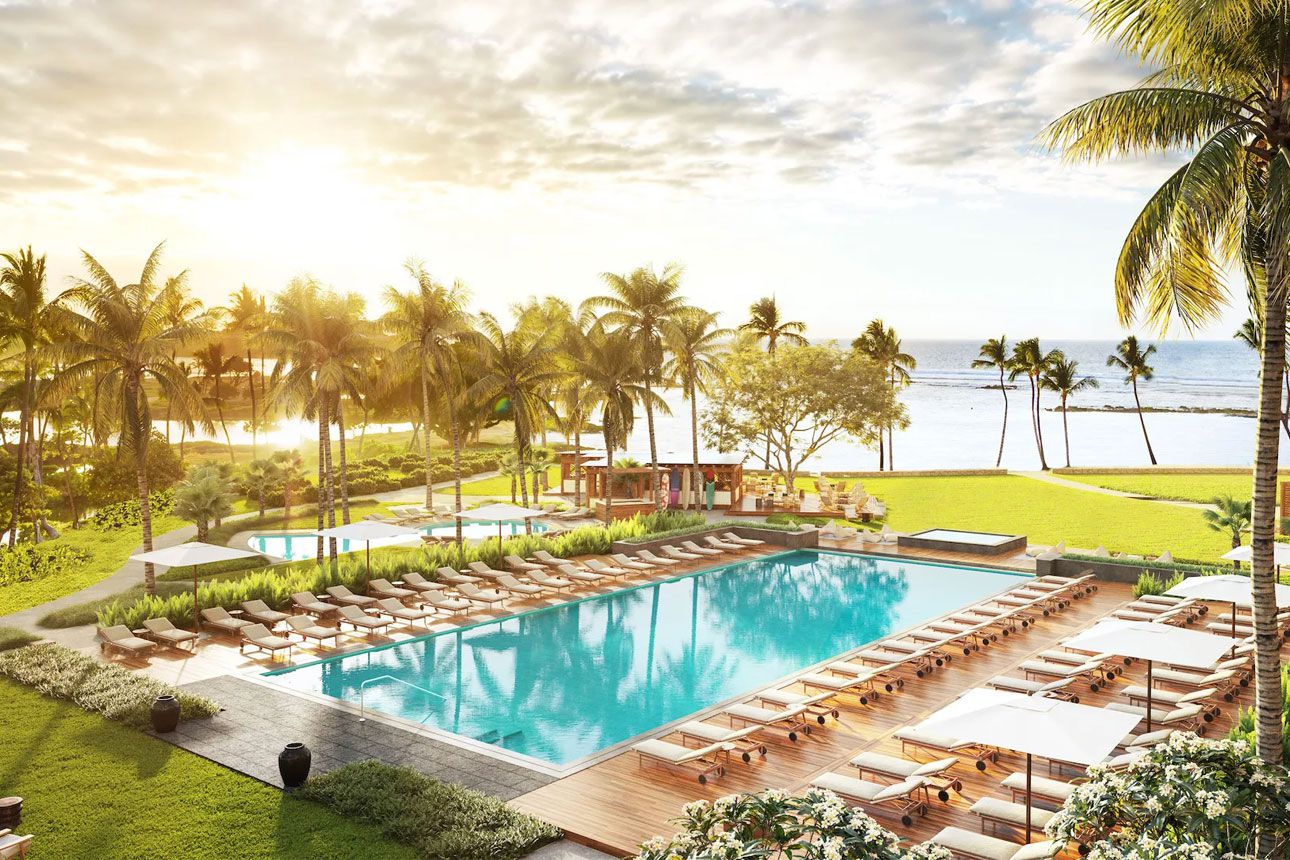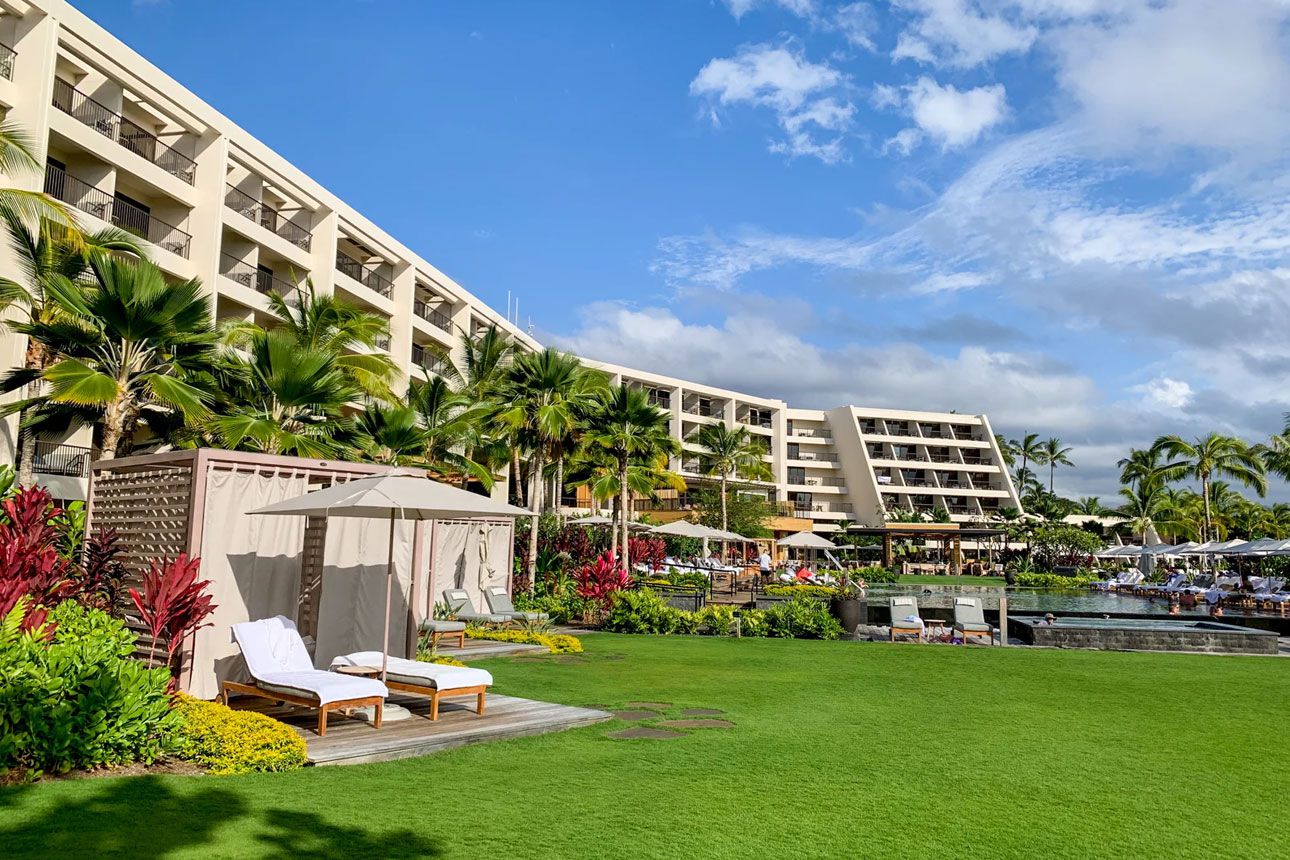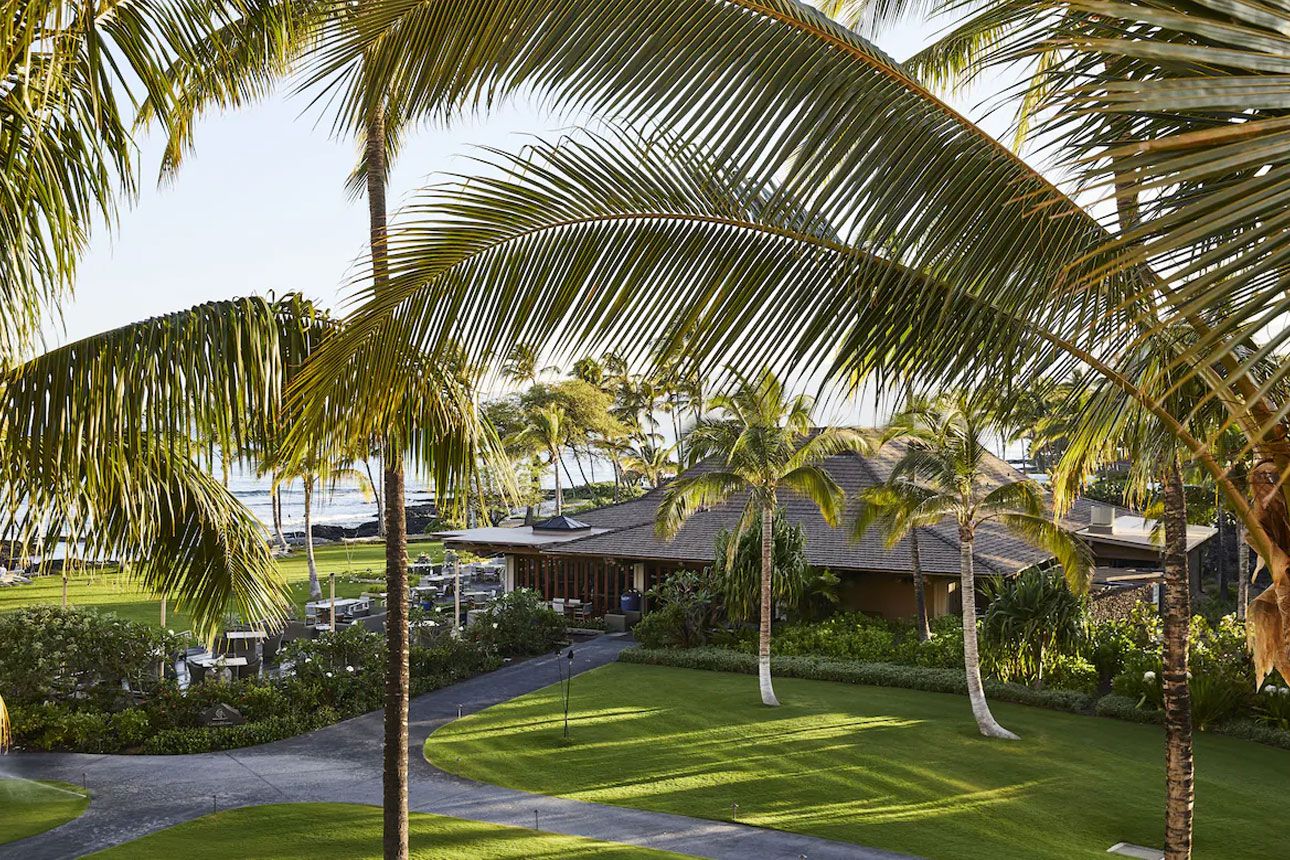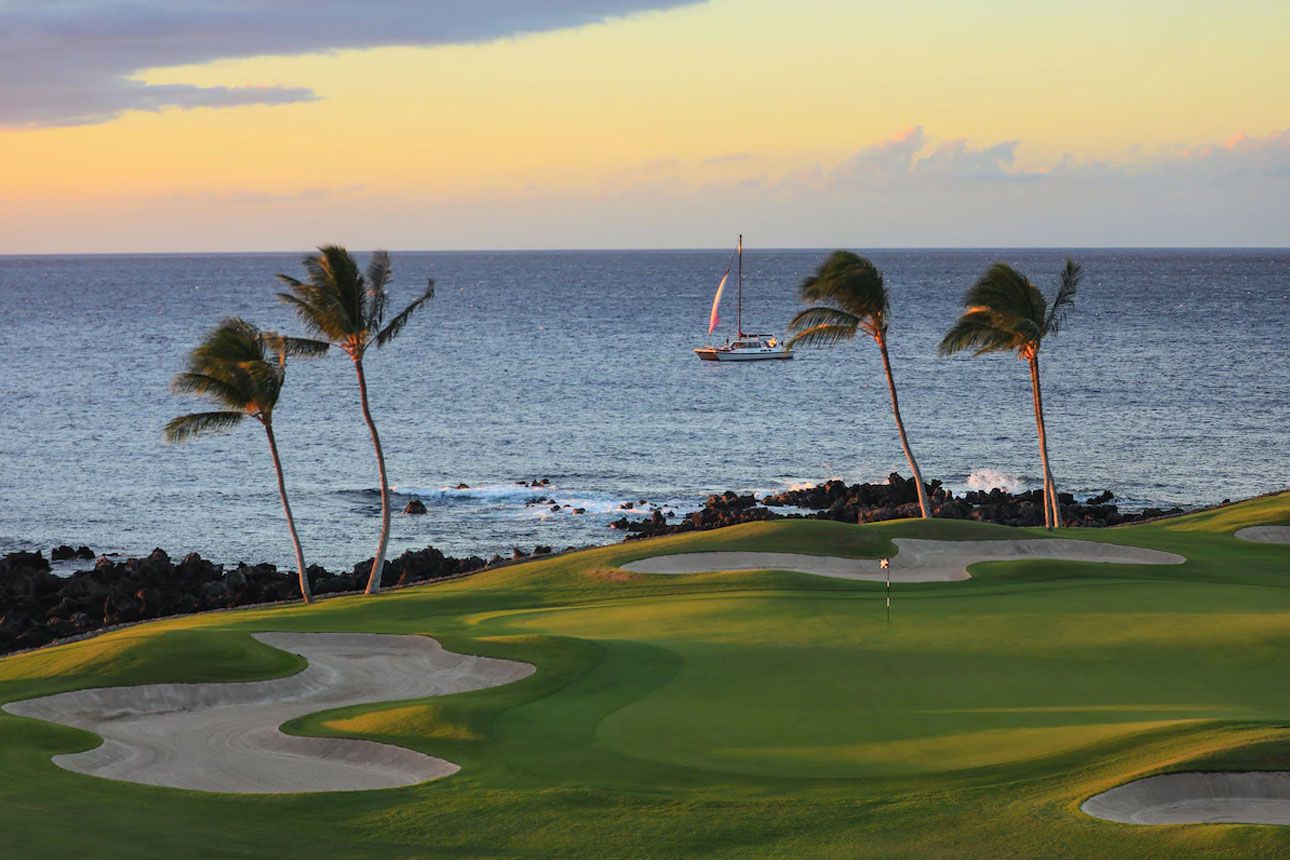 Mauna Lani, Auberge Resorts Collection
Air conditioning
Gym
Lounge area
$1,200.00
Price per night from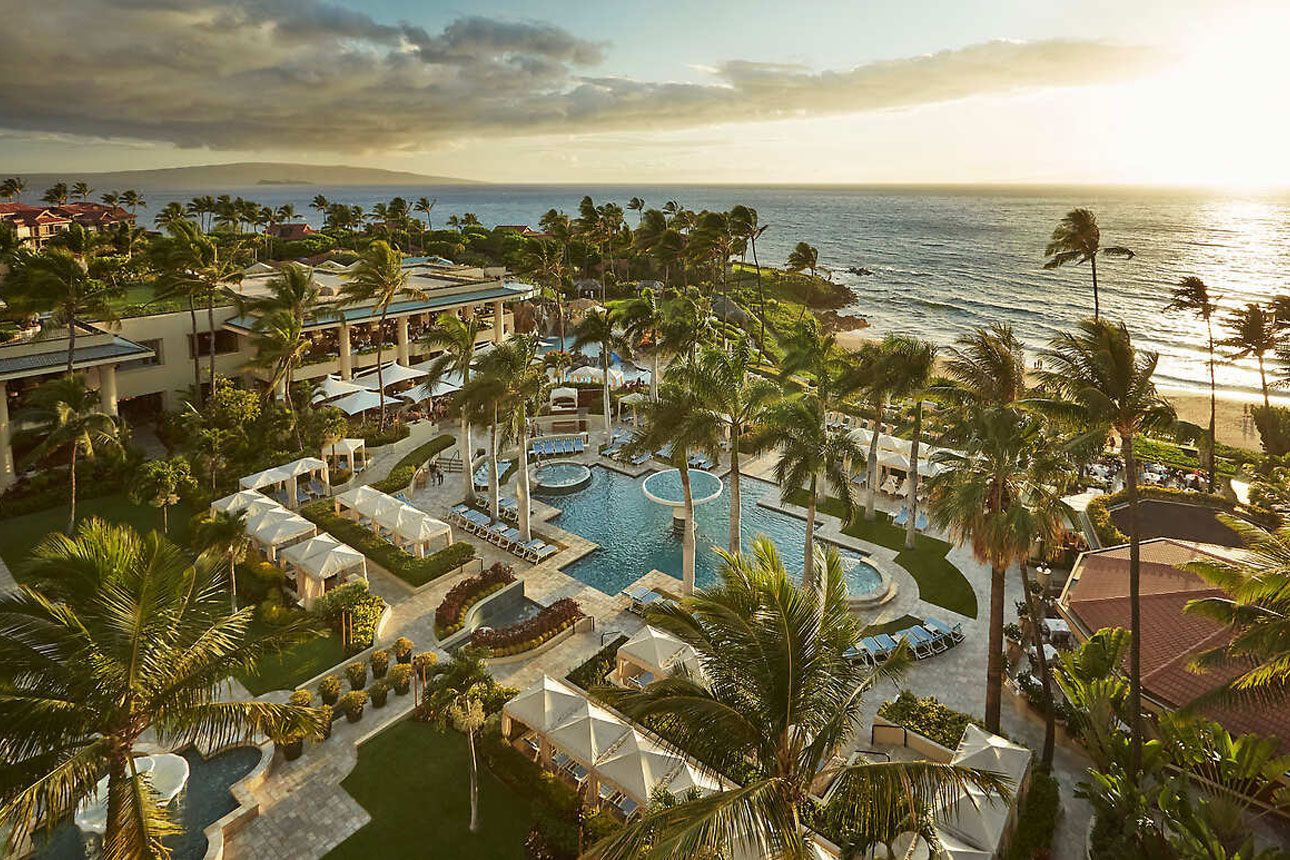 Four Seasons Resort Maui at Wailea
$1,195.00
Price per night from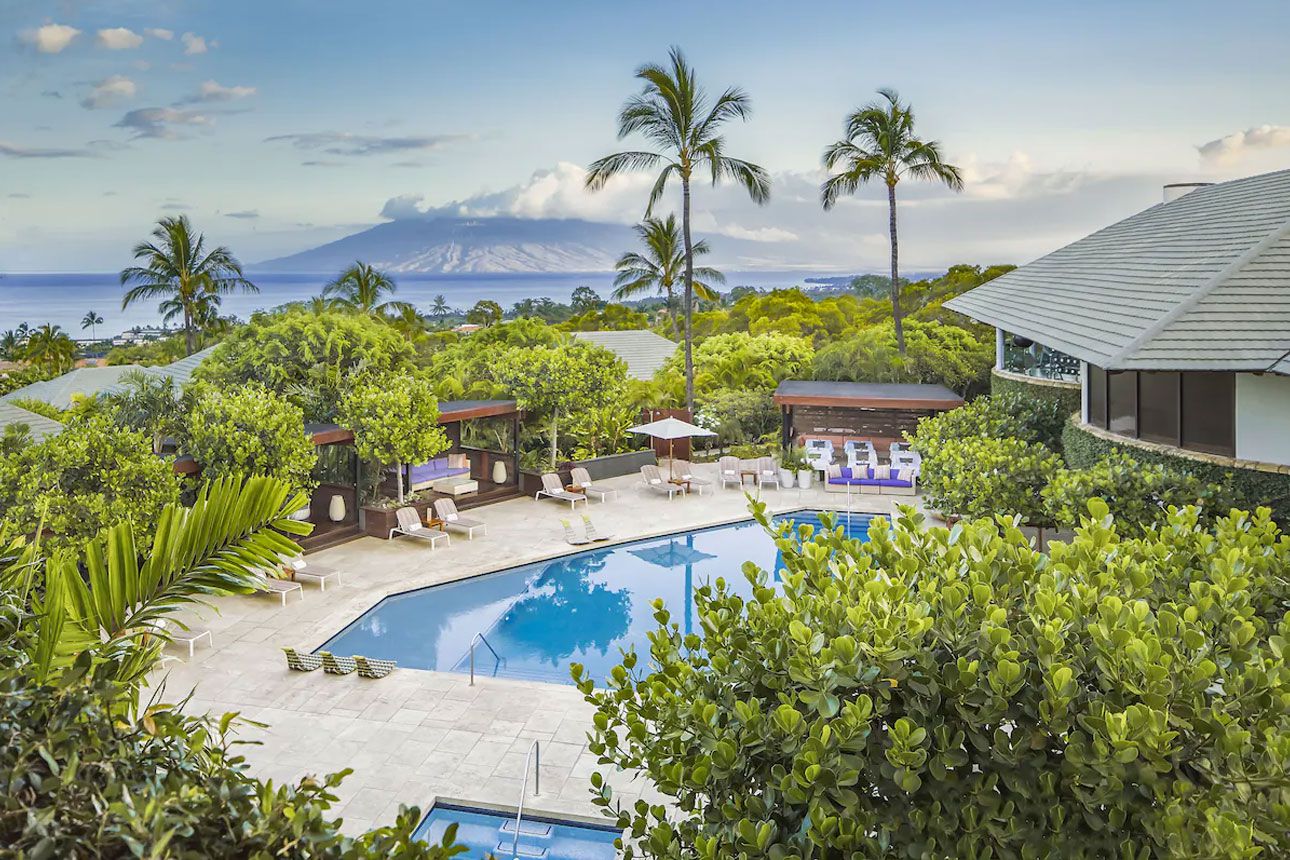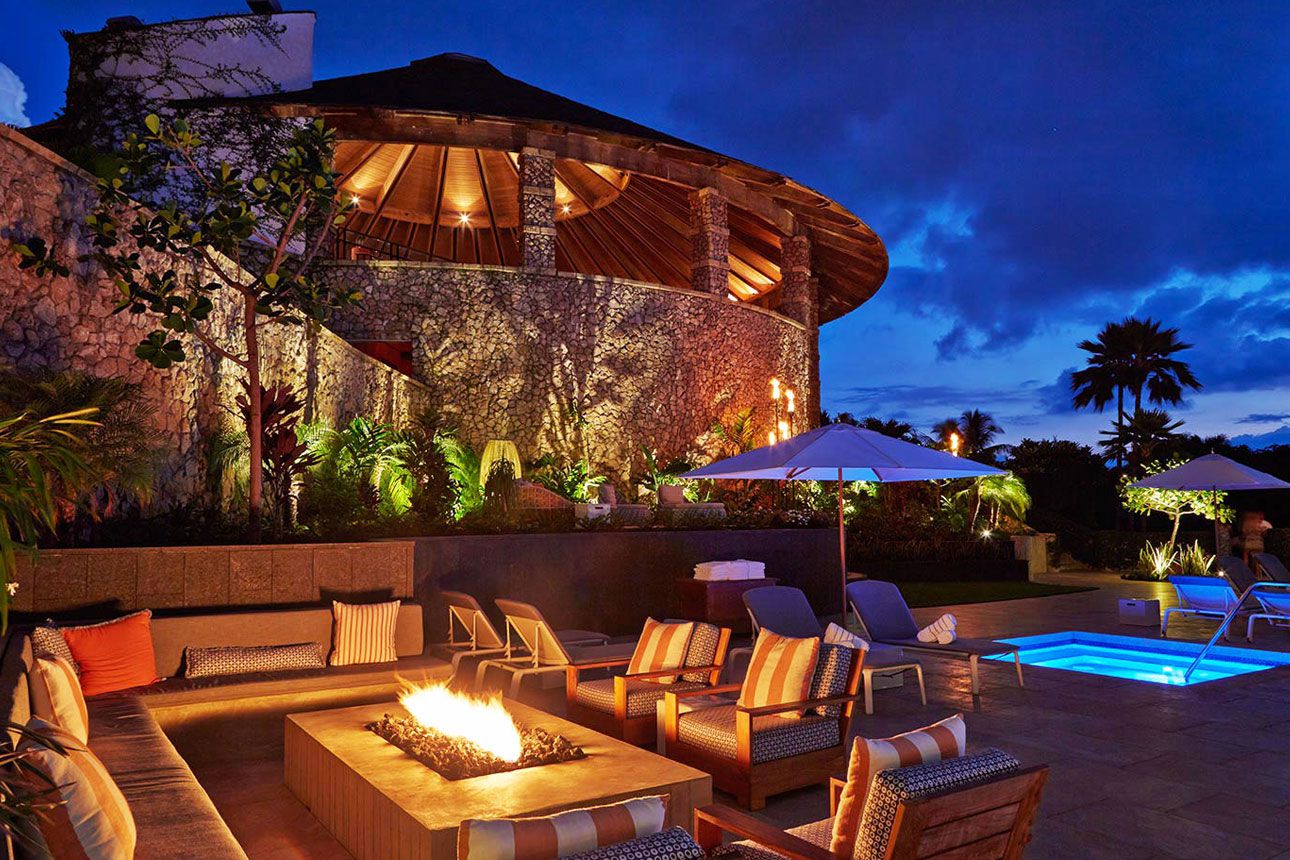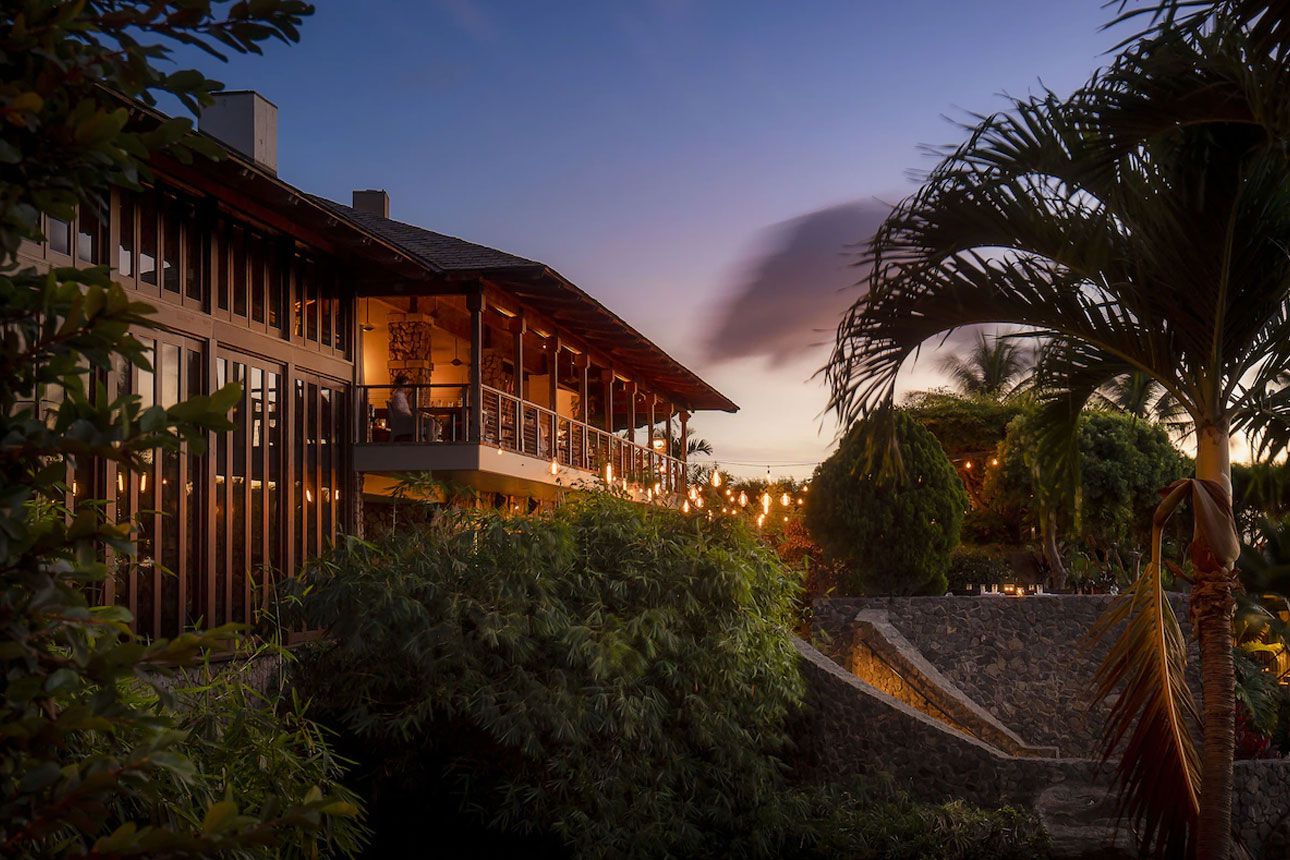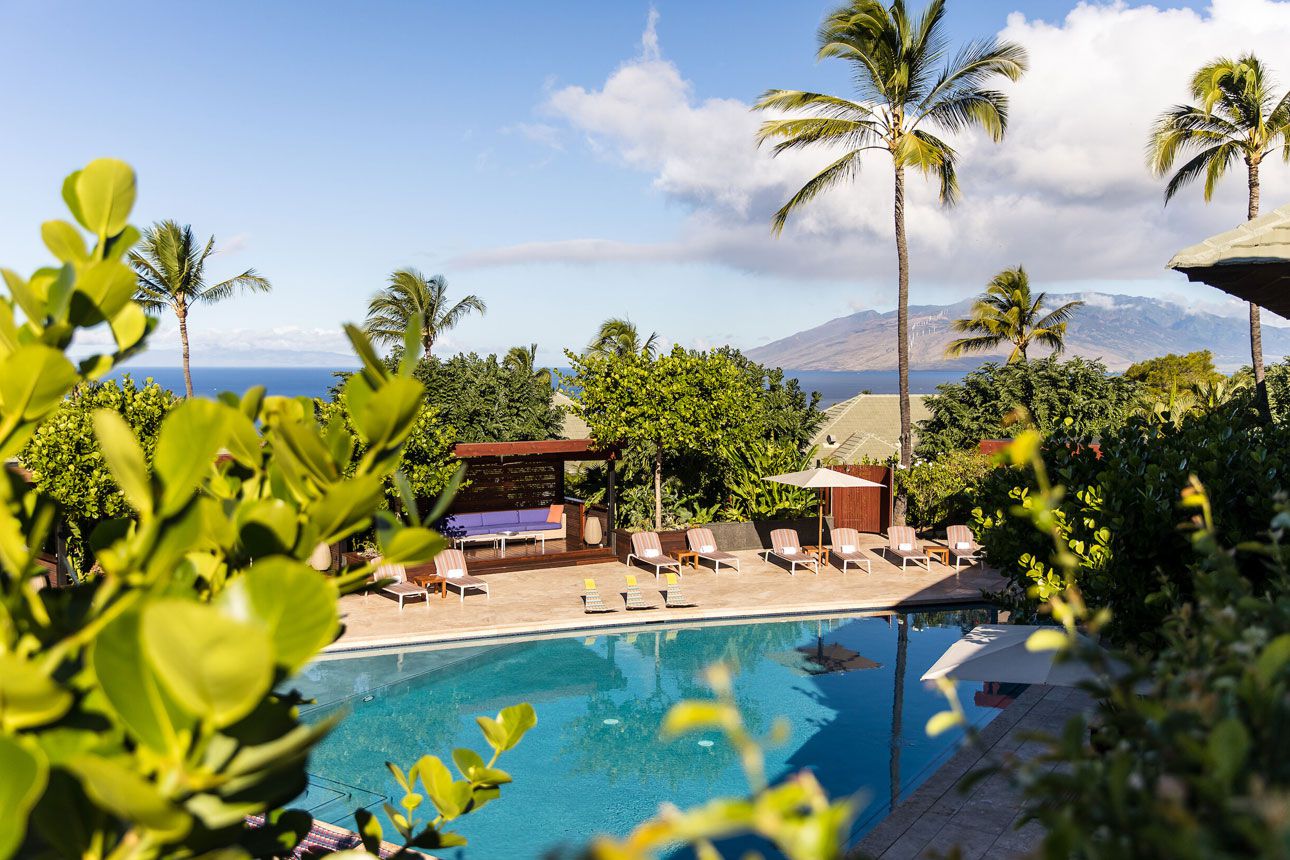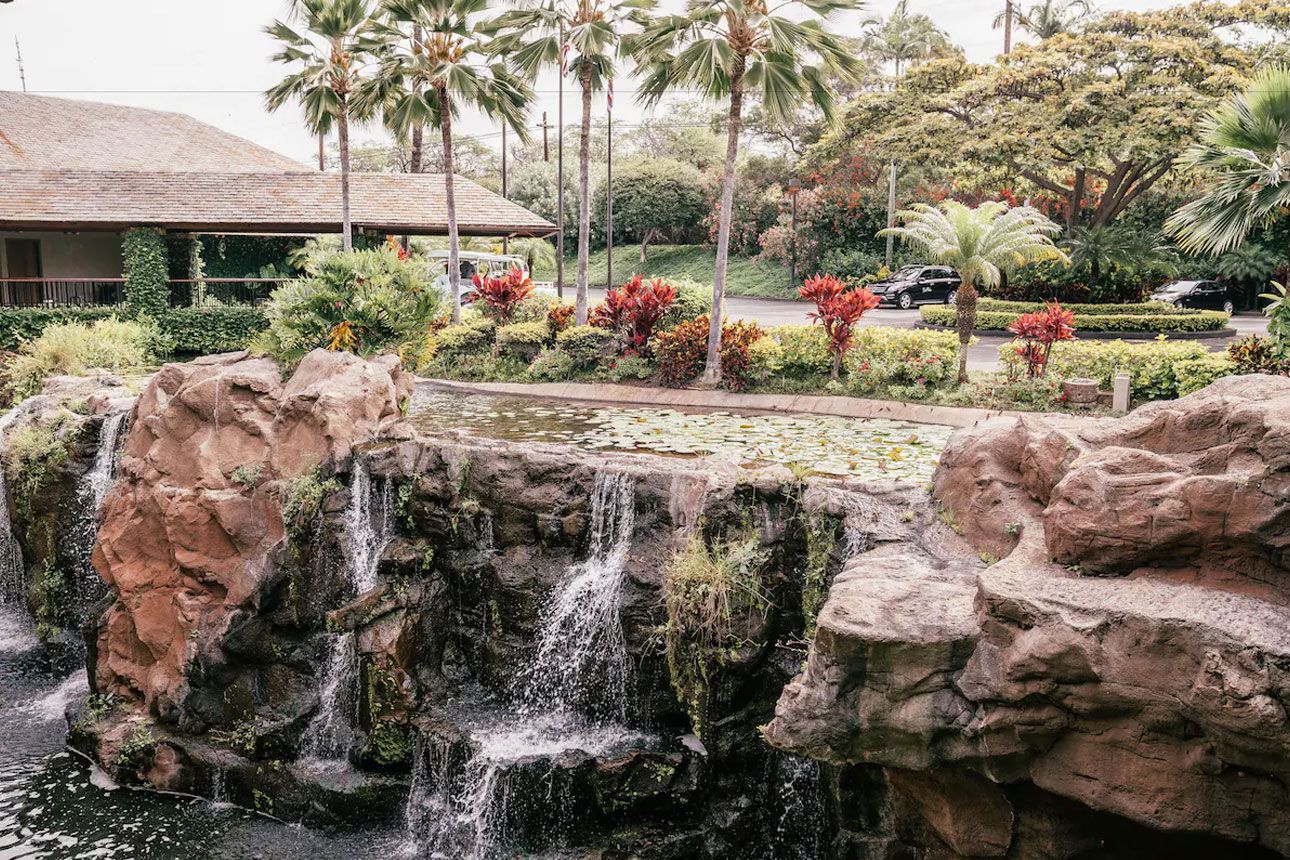 Hotel Wailea, Relais & Châteaux - Adults Only
Kitchenette
Air conditioning
Gym
$999.00
Price per night from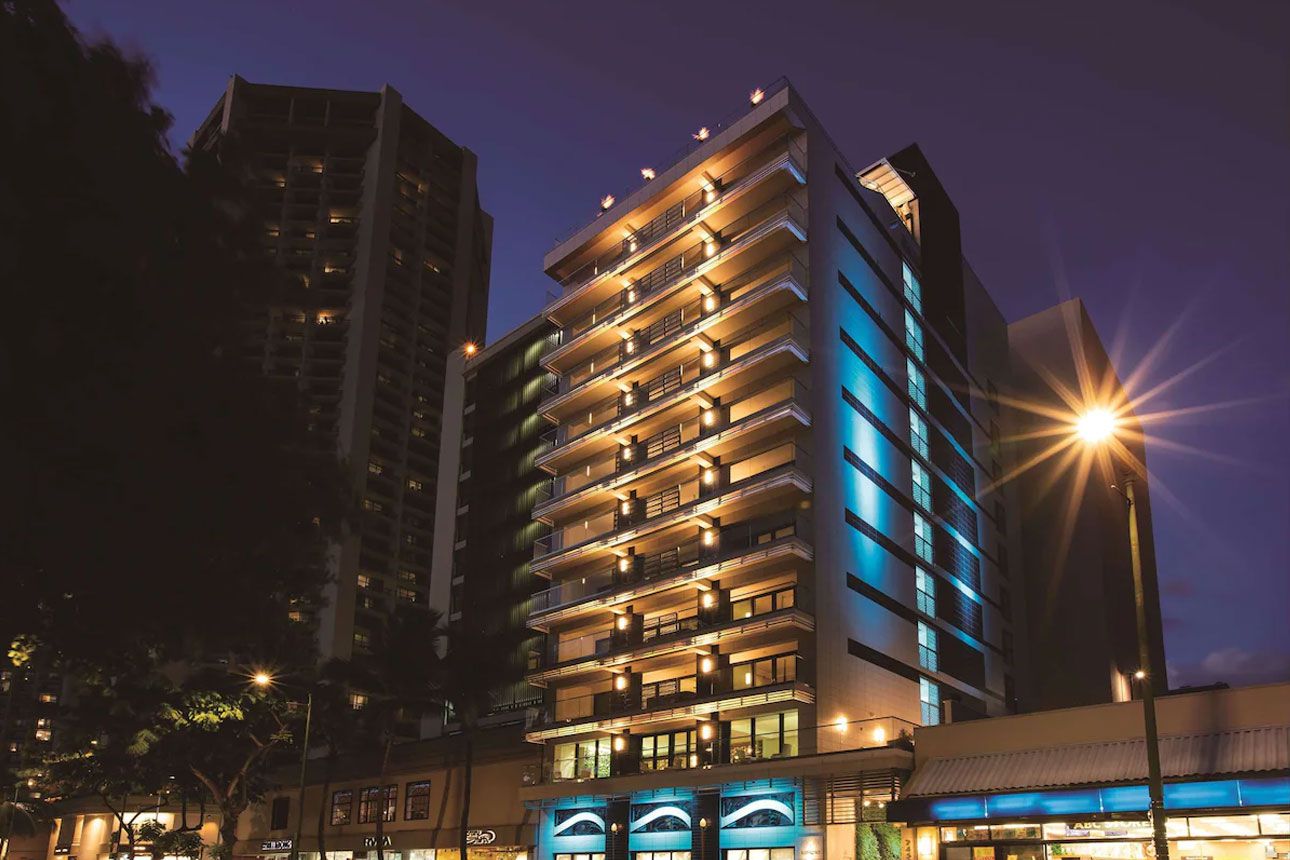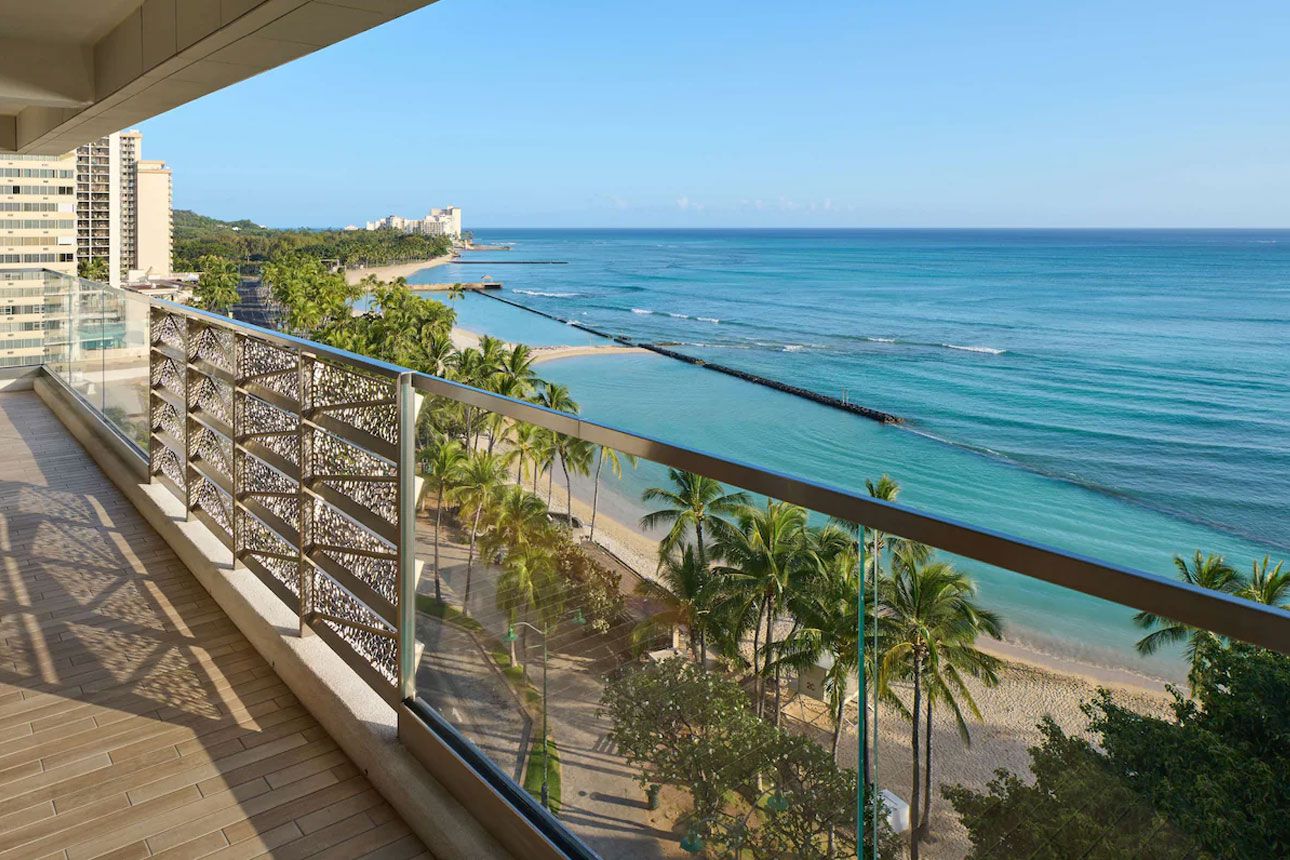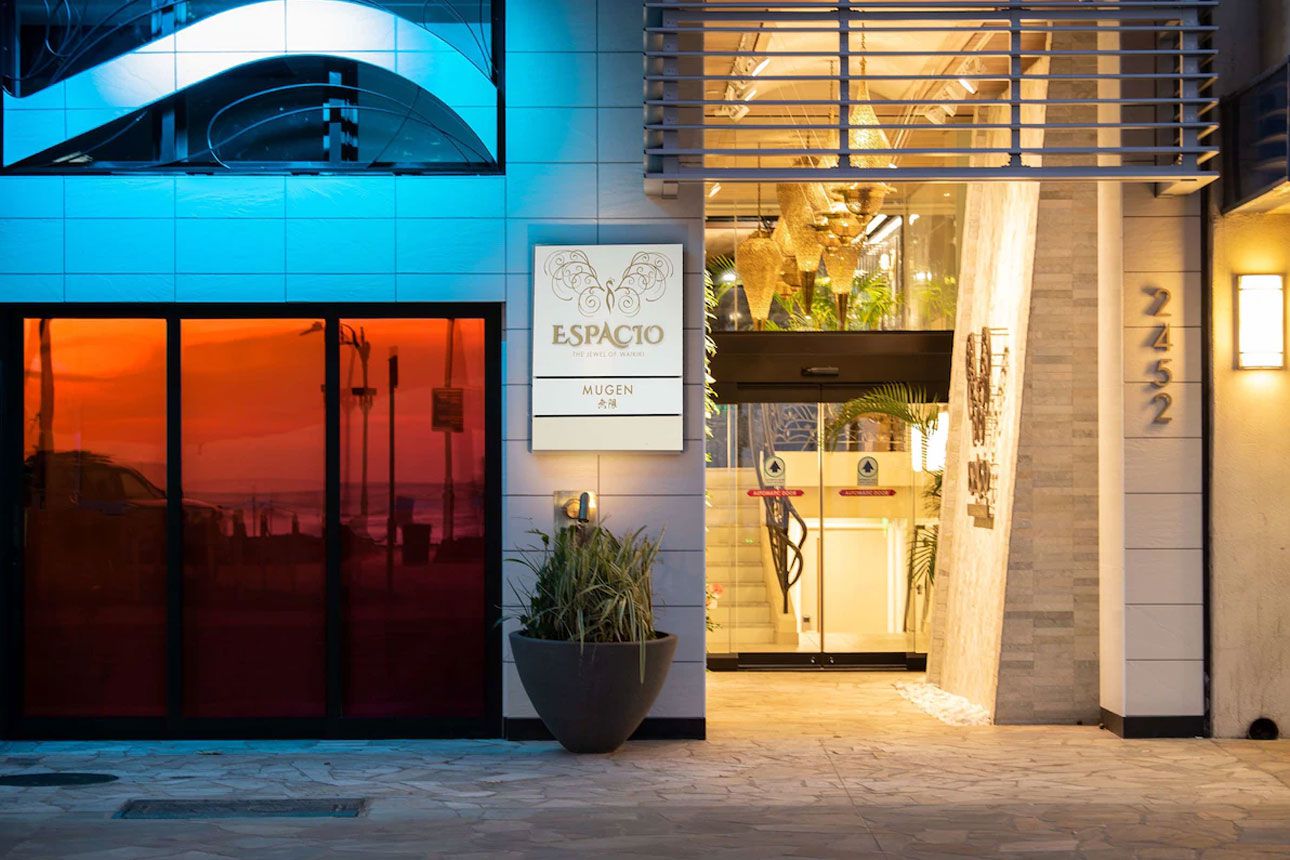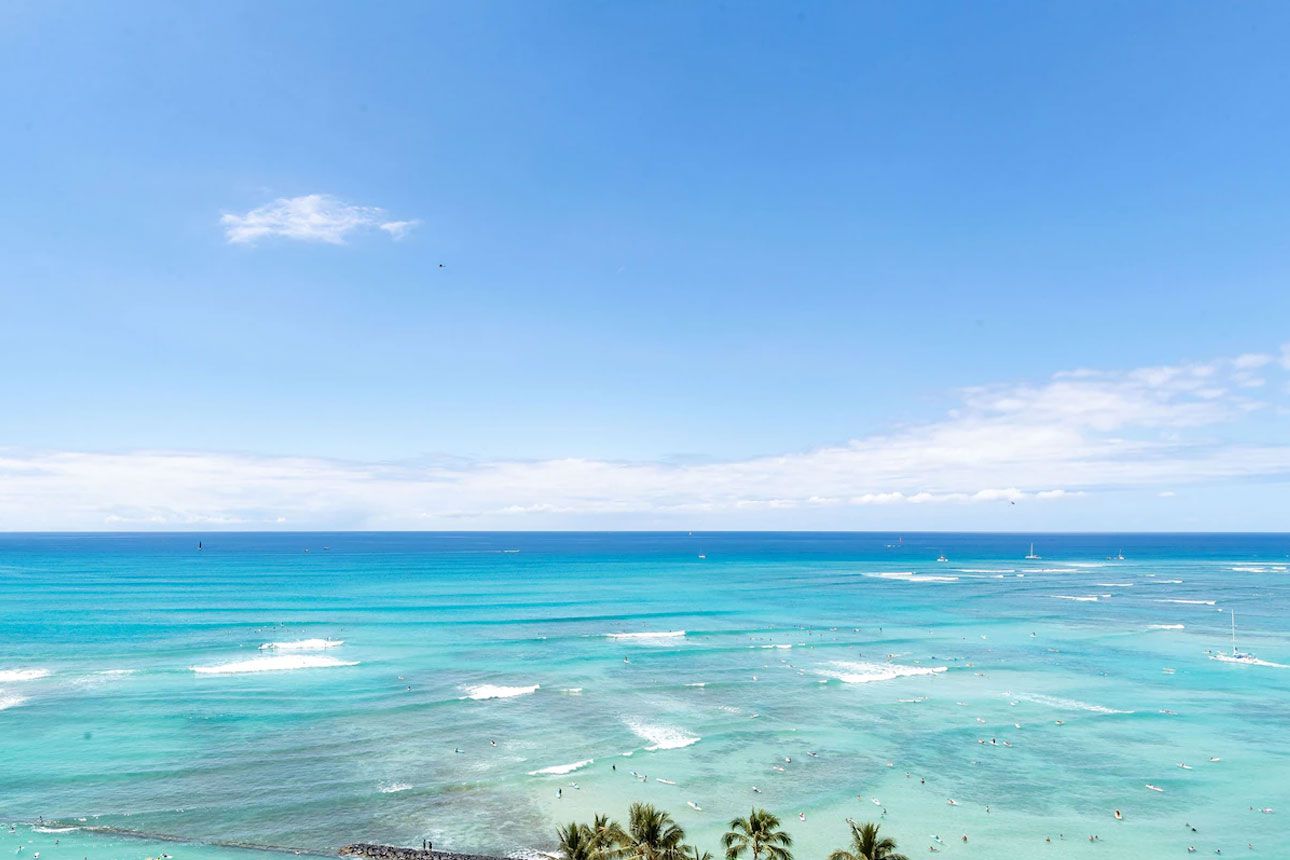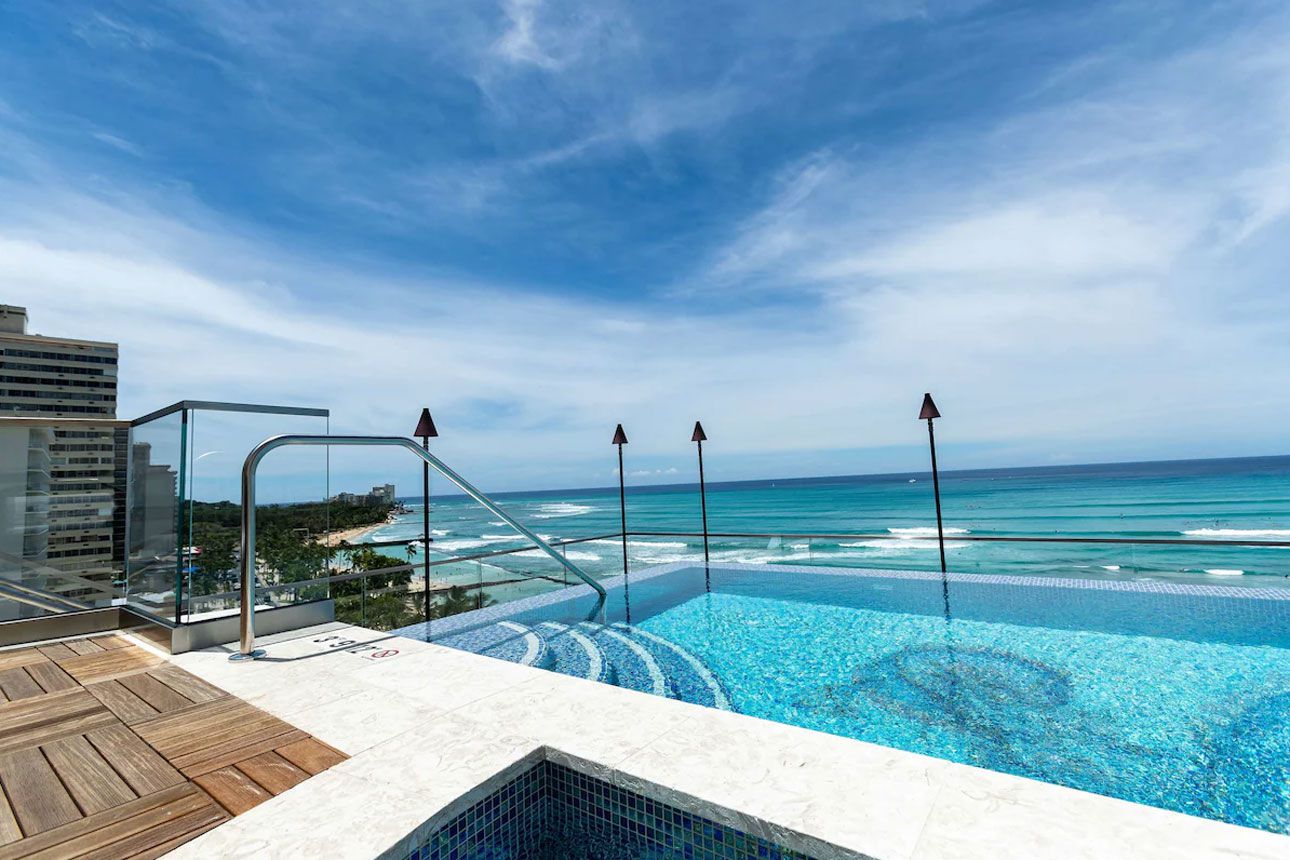 Espacio The Jewel Of Waikiki
Free parking
Free WiFi
Pool
$2,200.00
Price per night from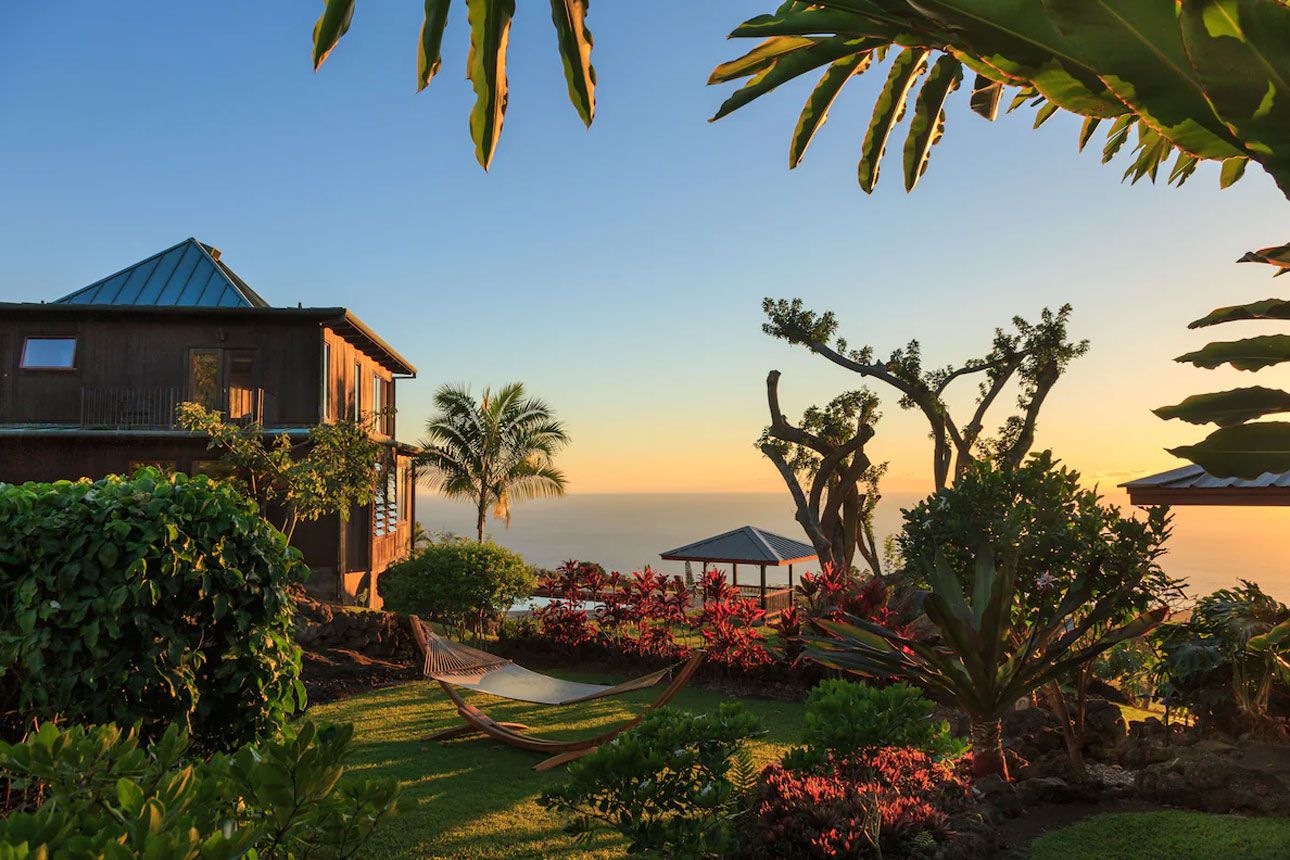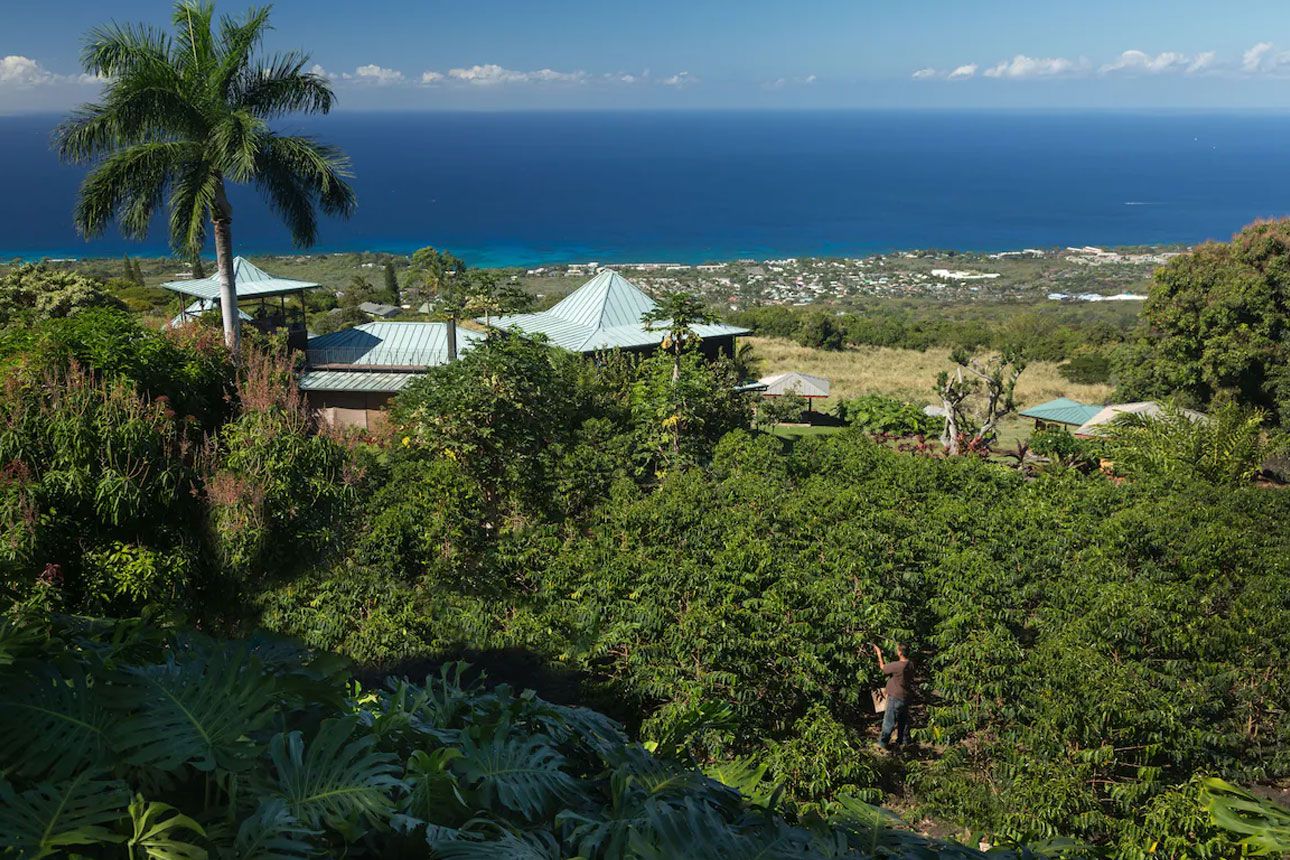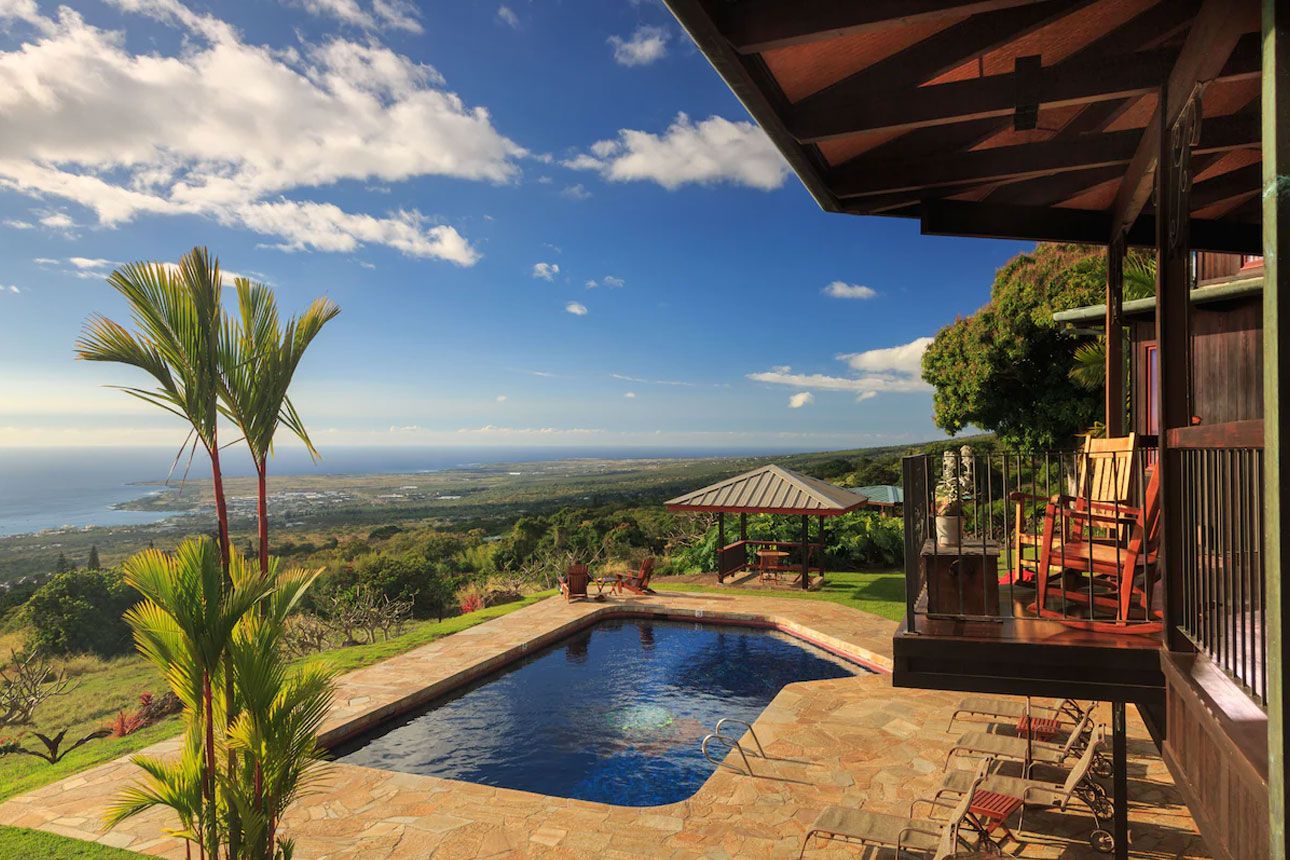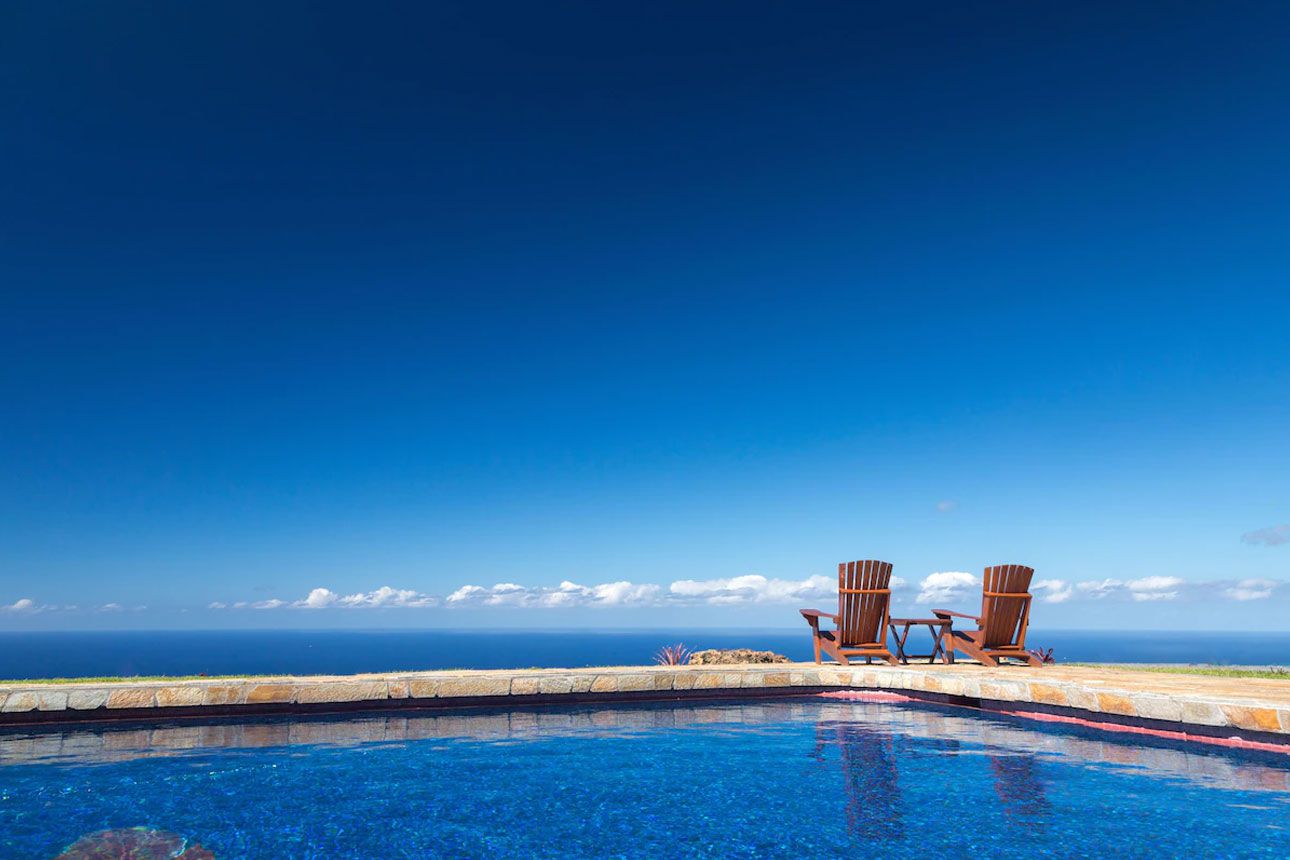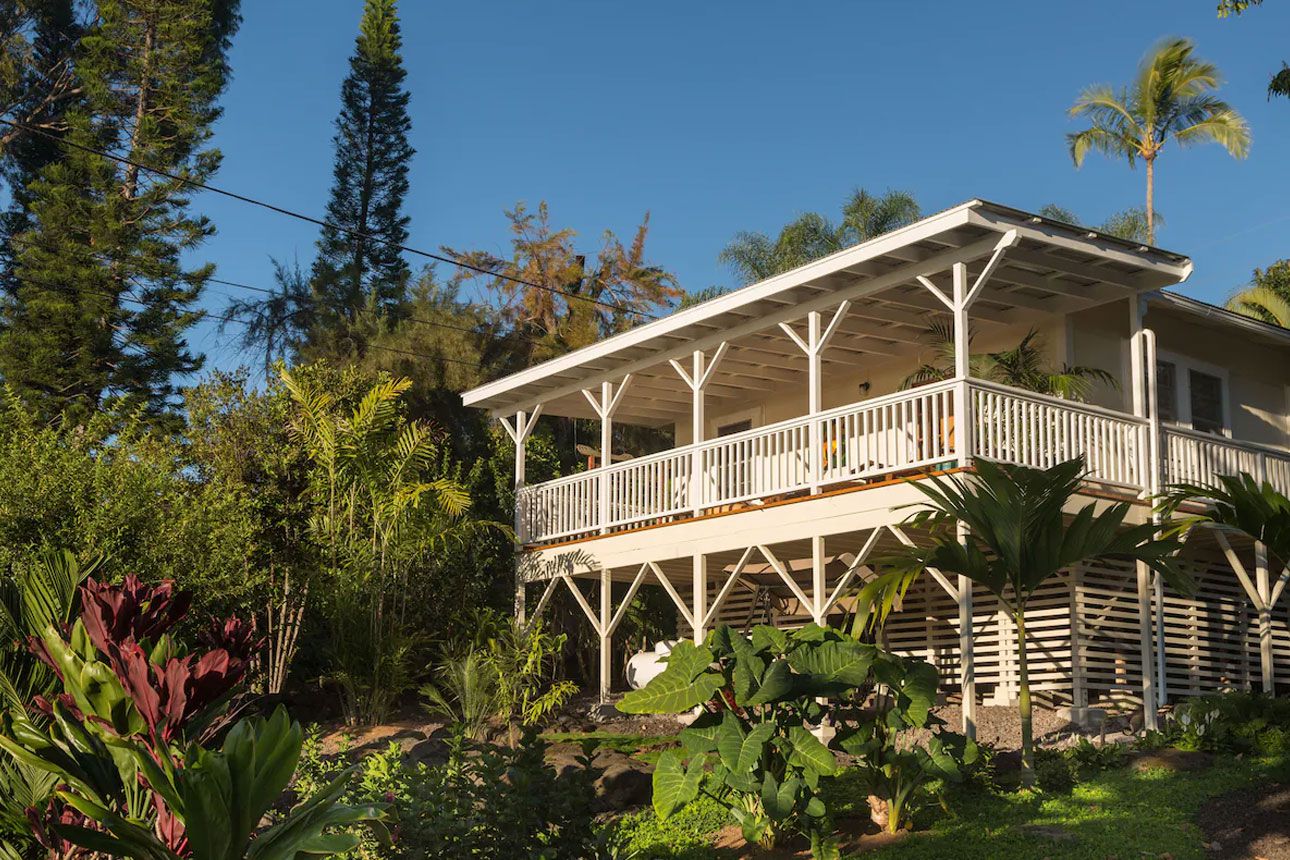 $560.00
Price per night from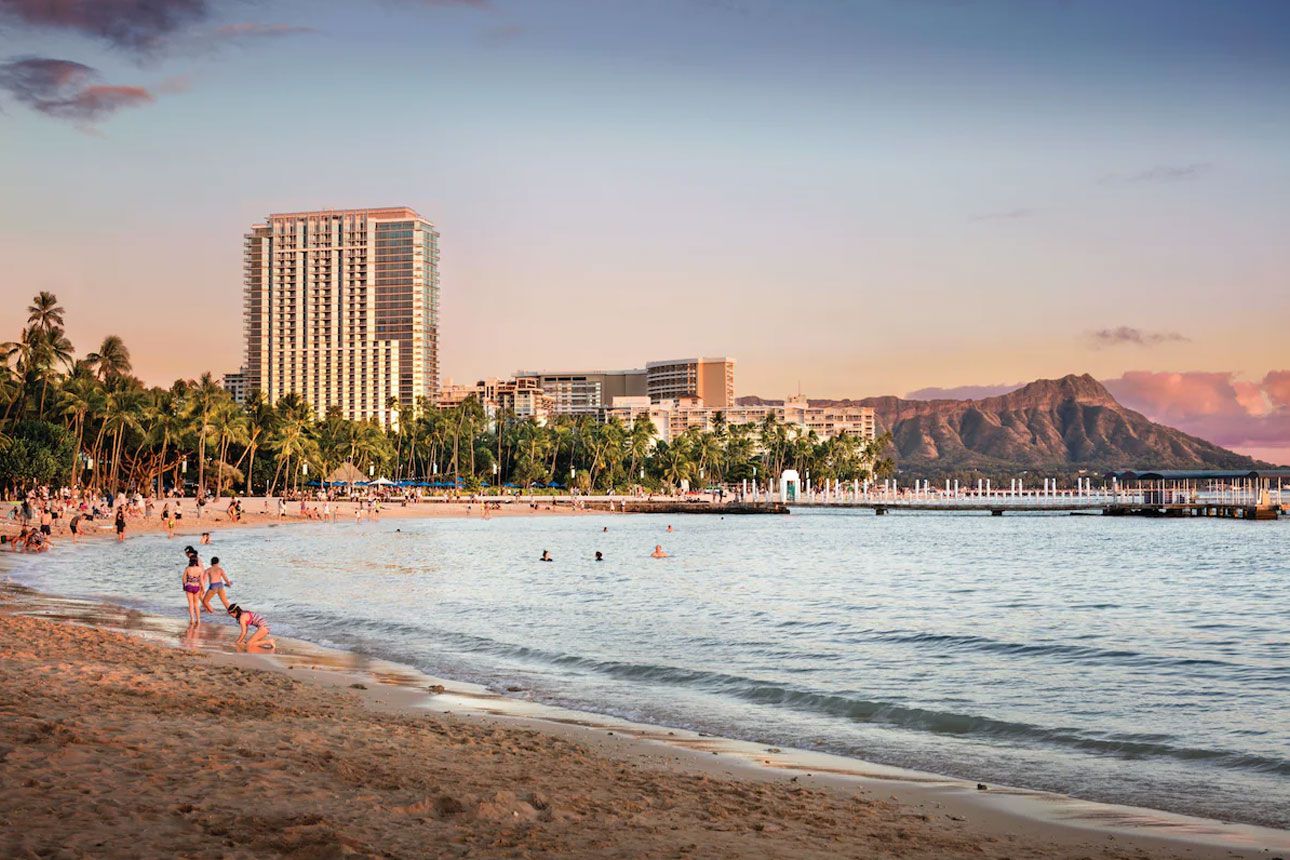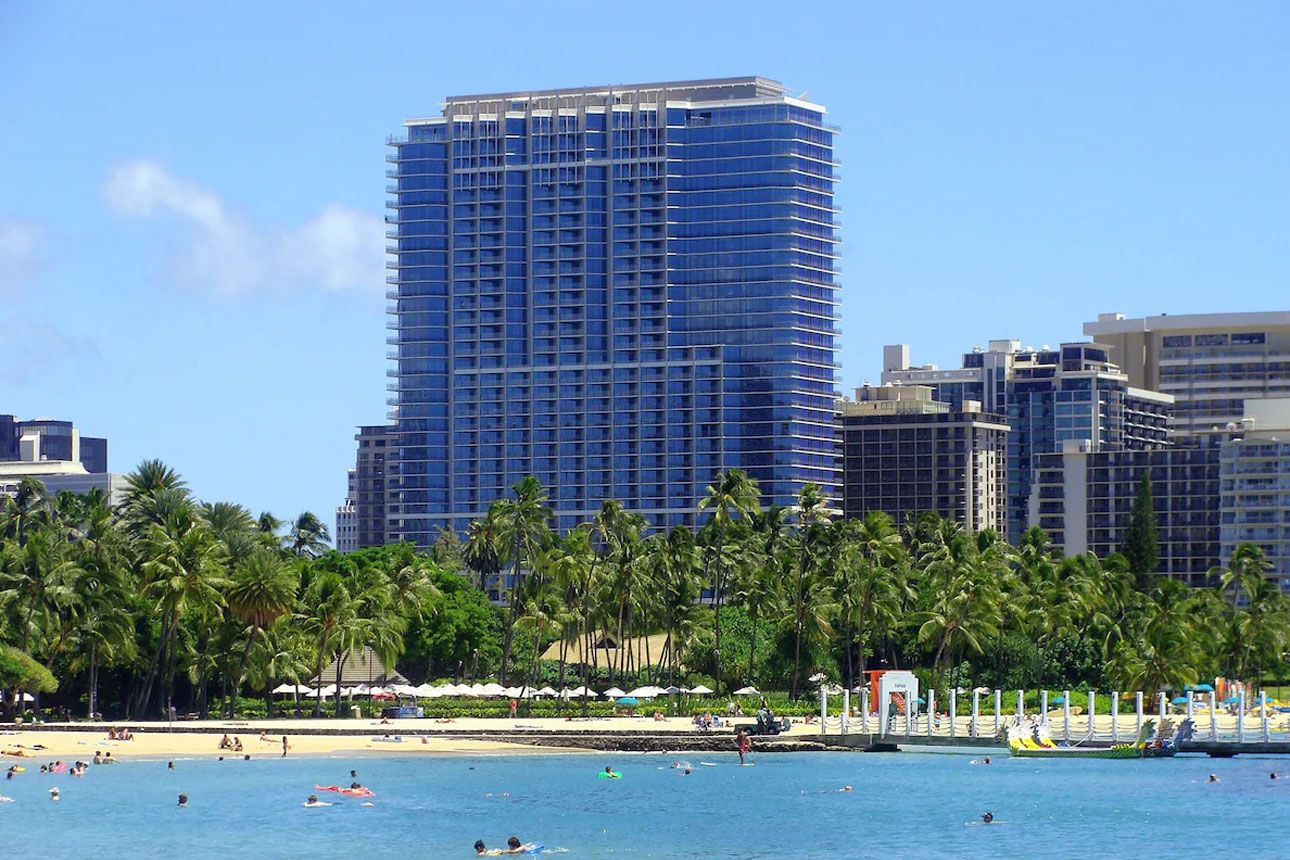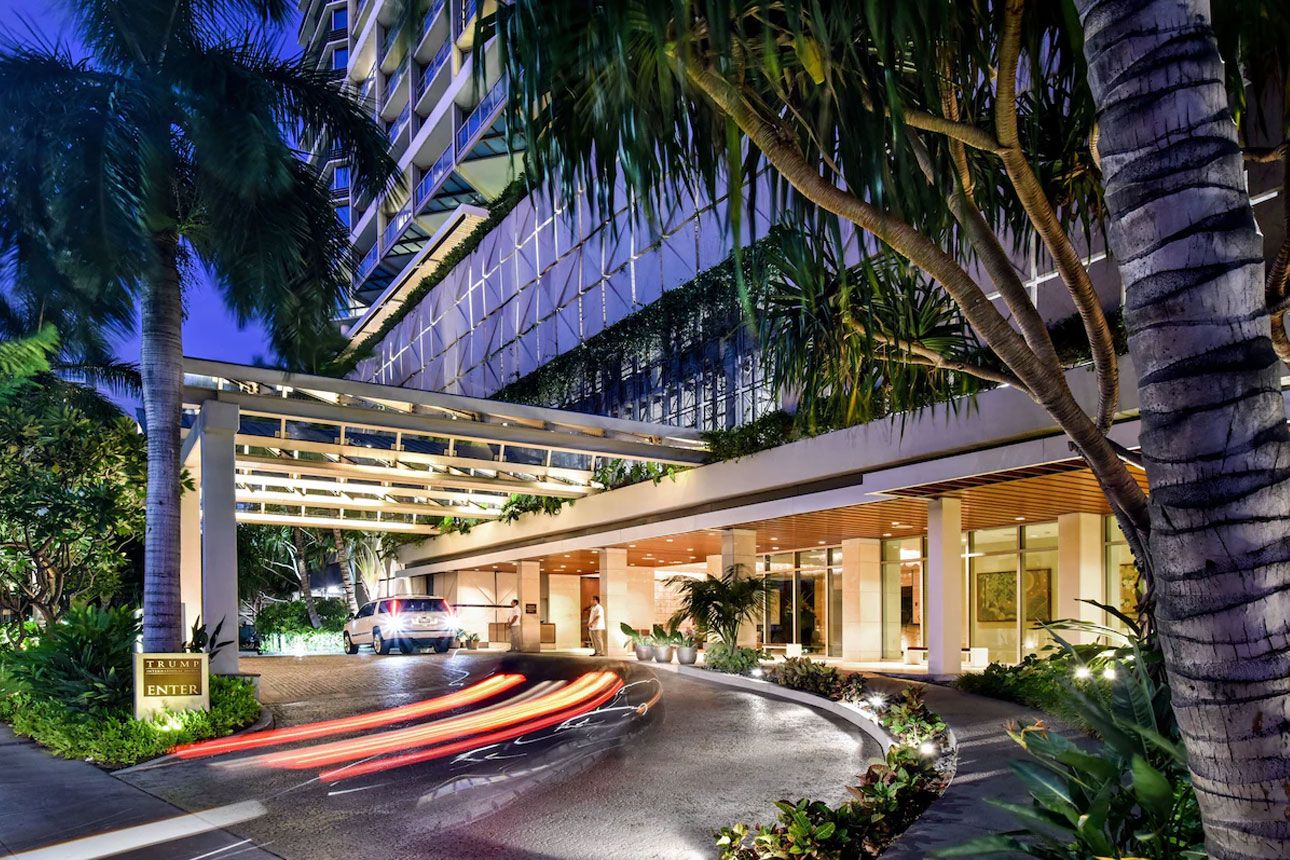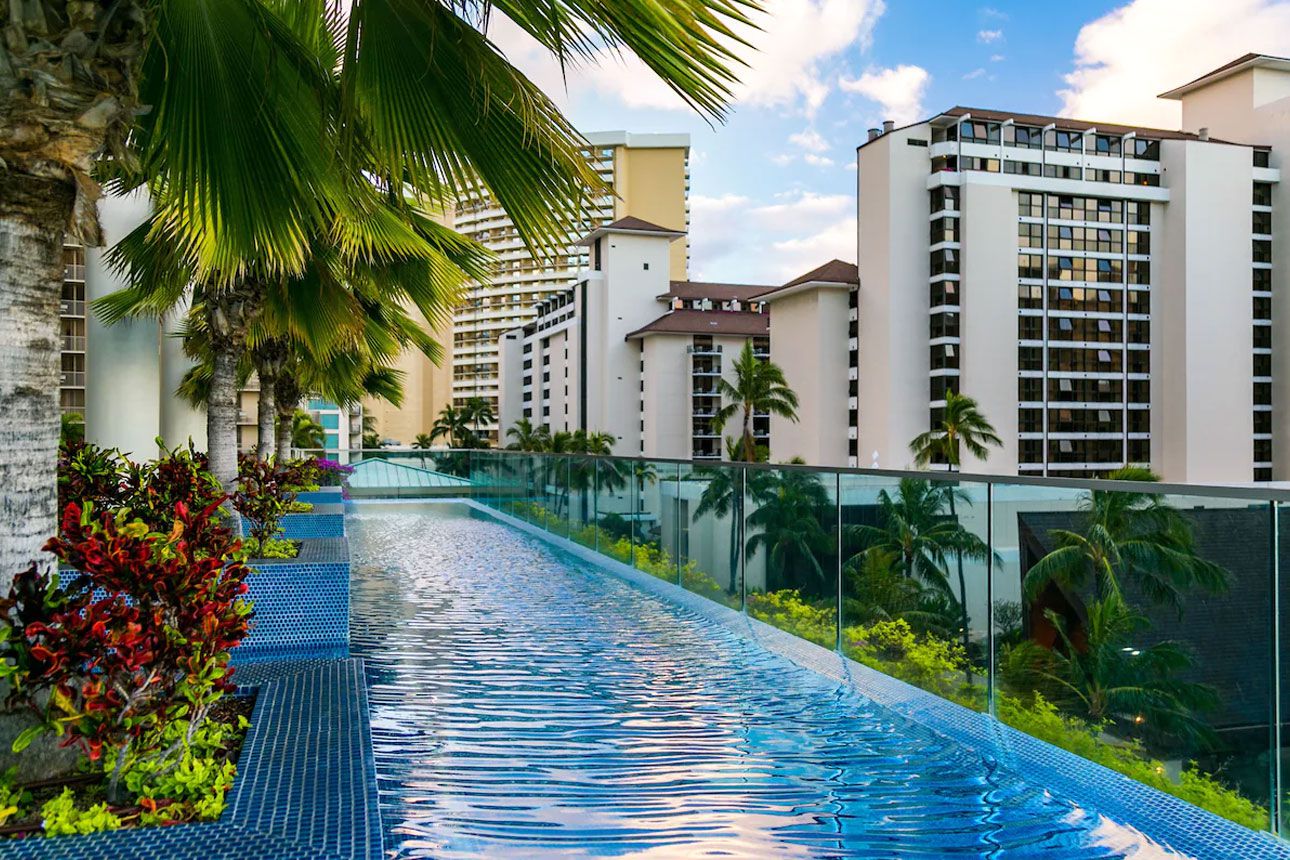 Trump International Hotel Waikiki
$488.00
Price per night from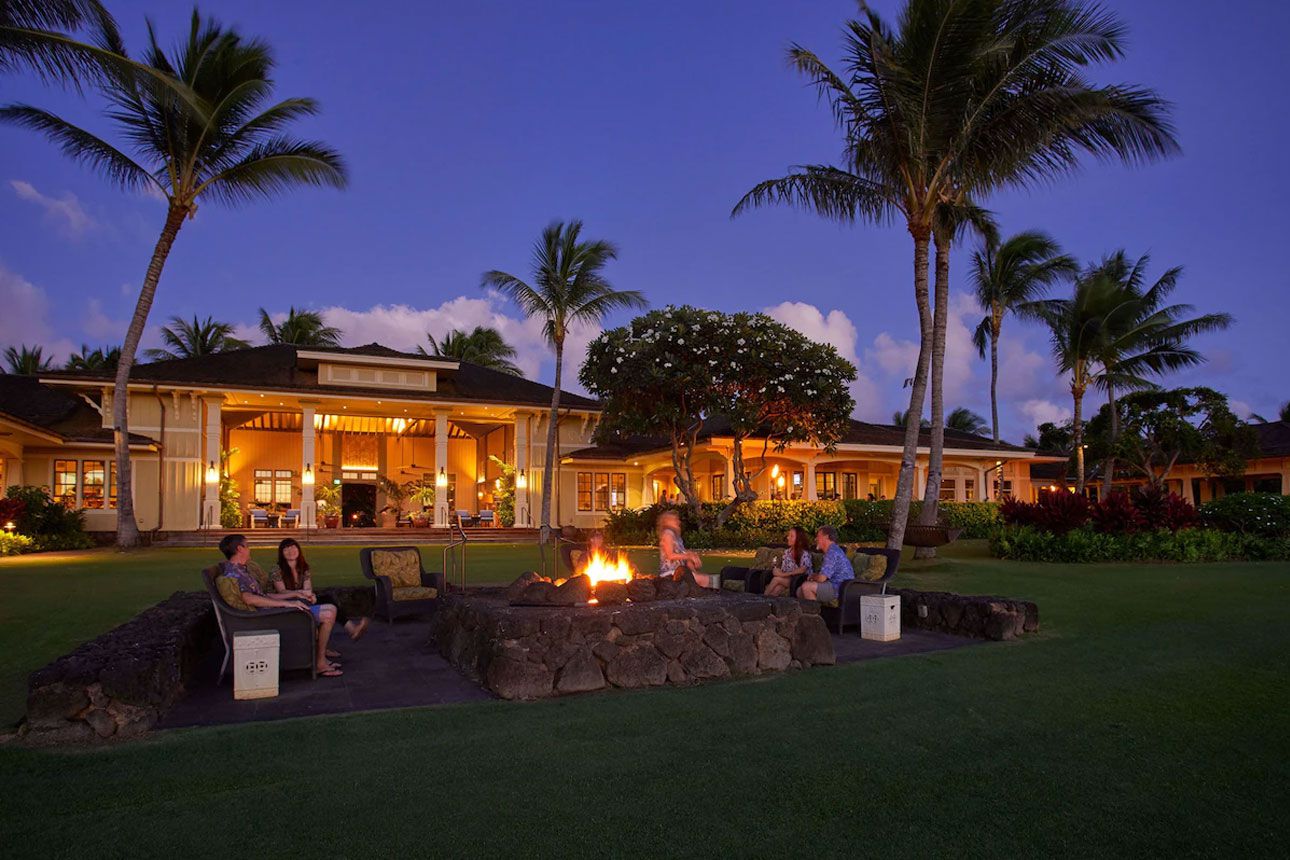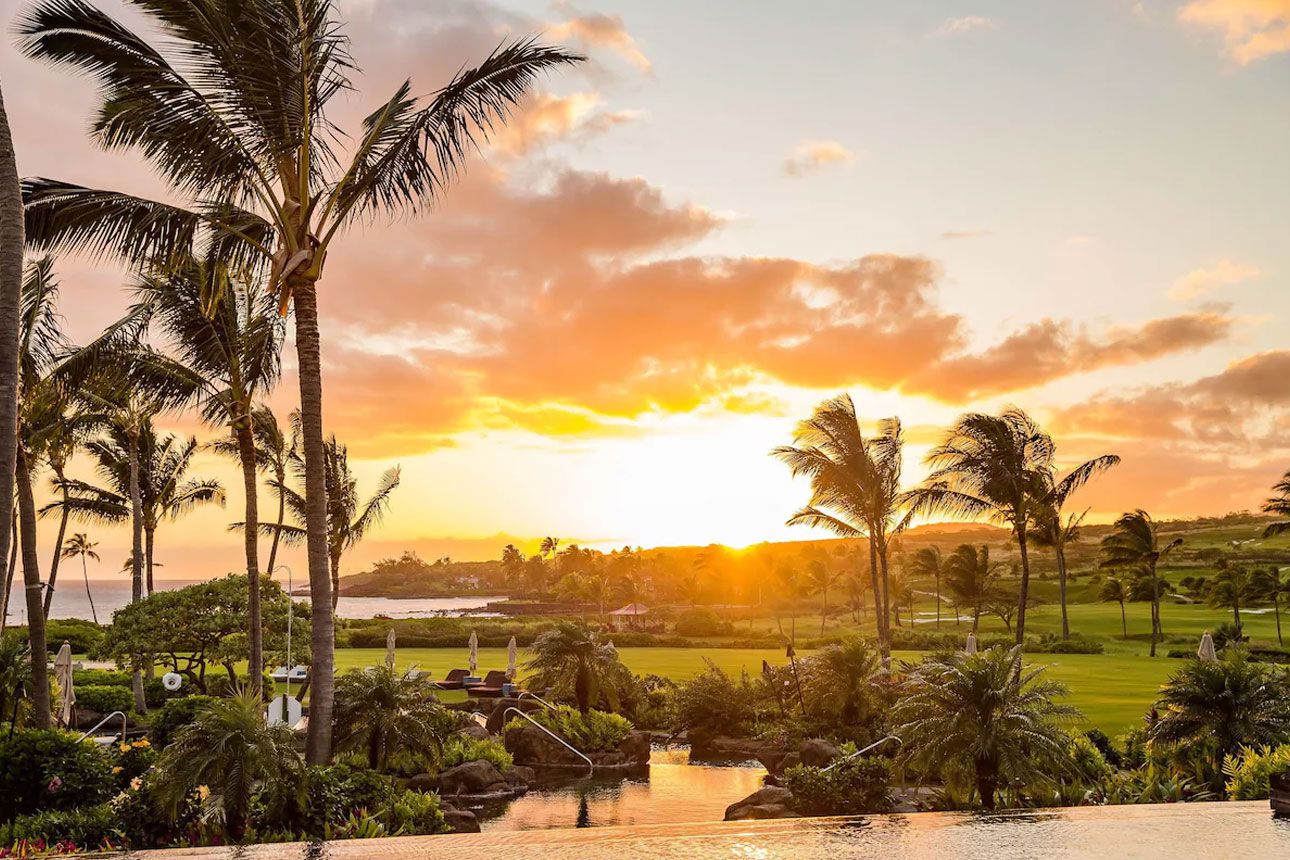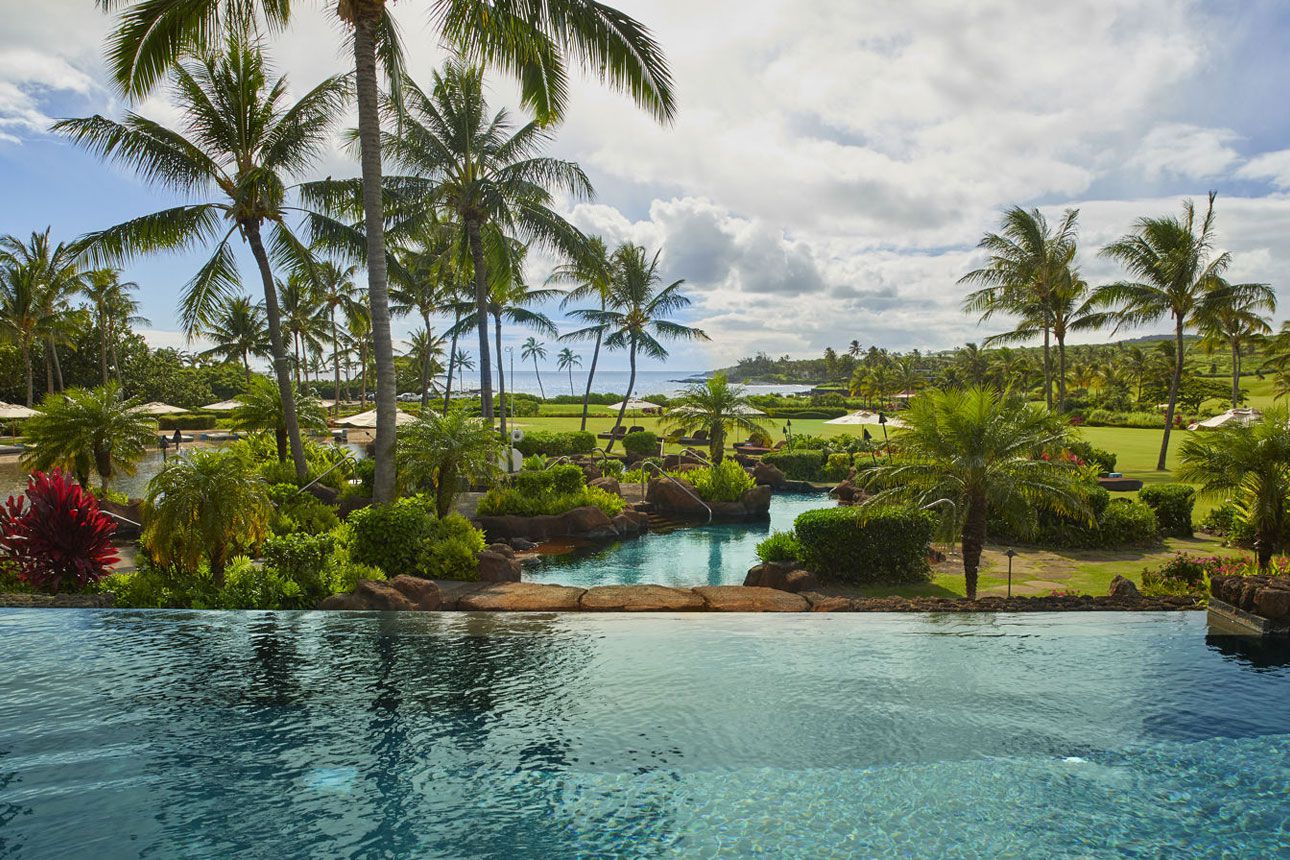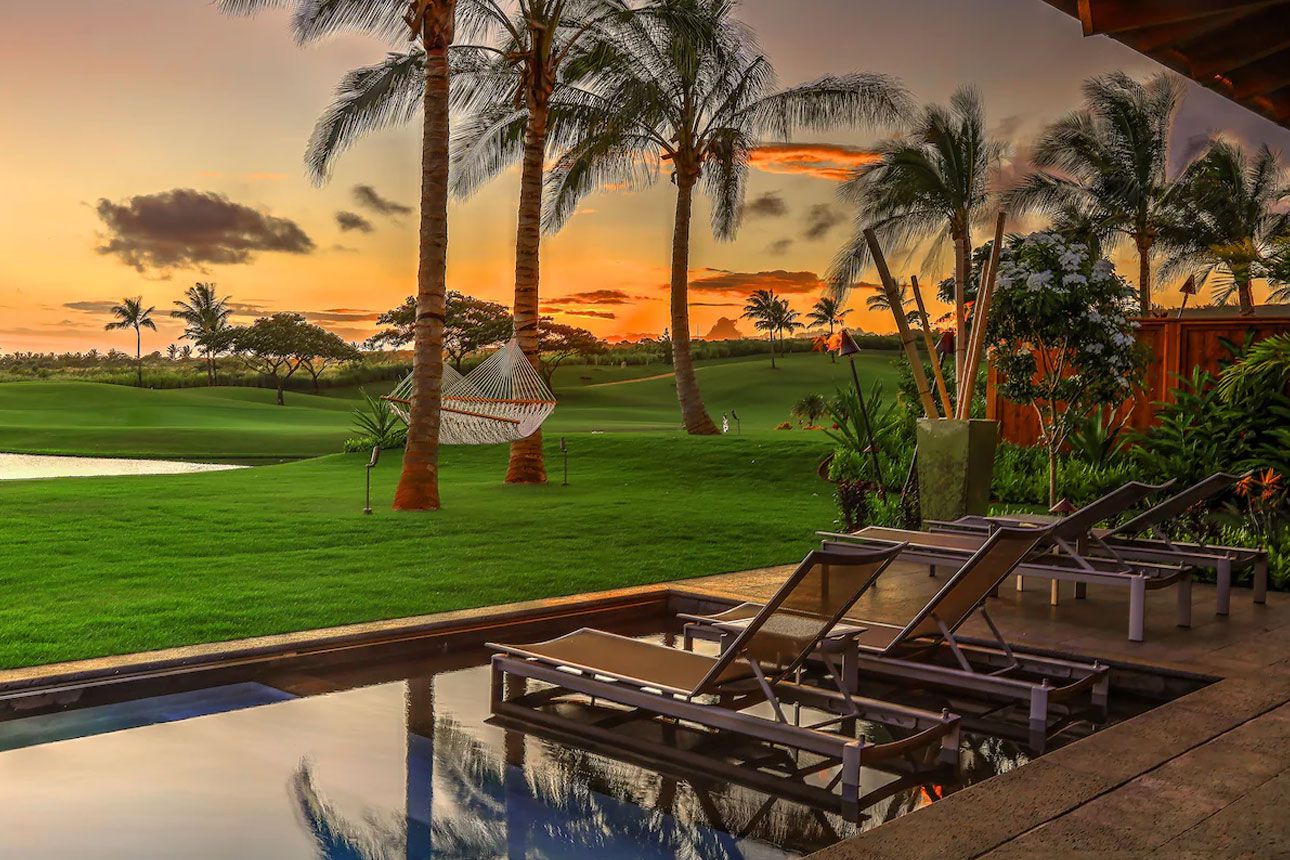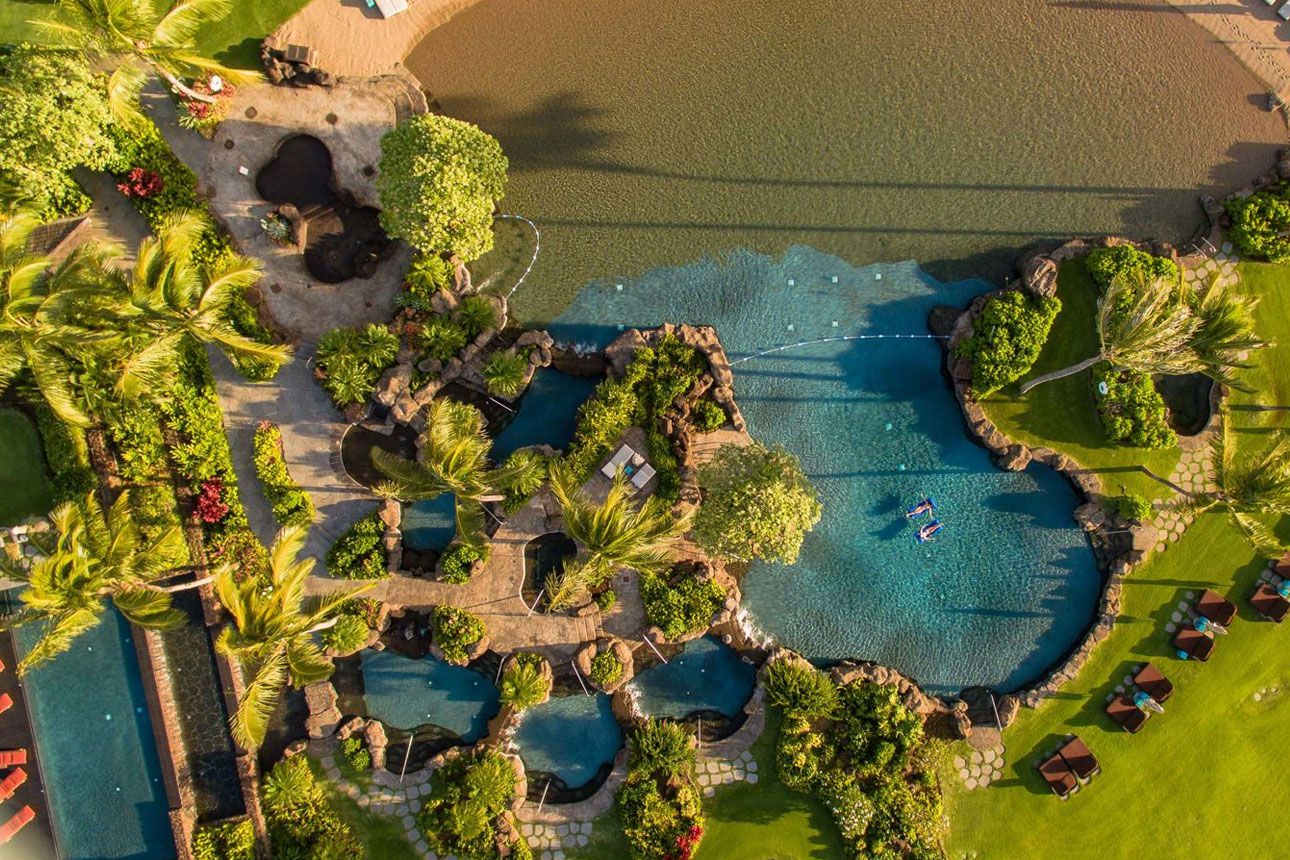 Non-smoking
Free parking
Kitchen
$1,100.00
Price per night from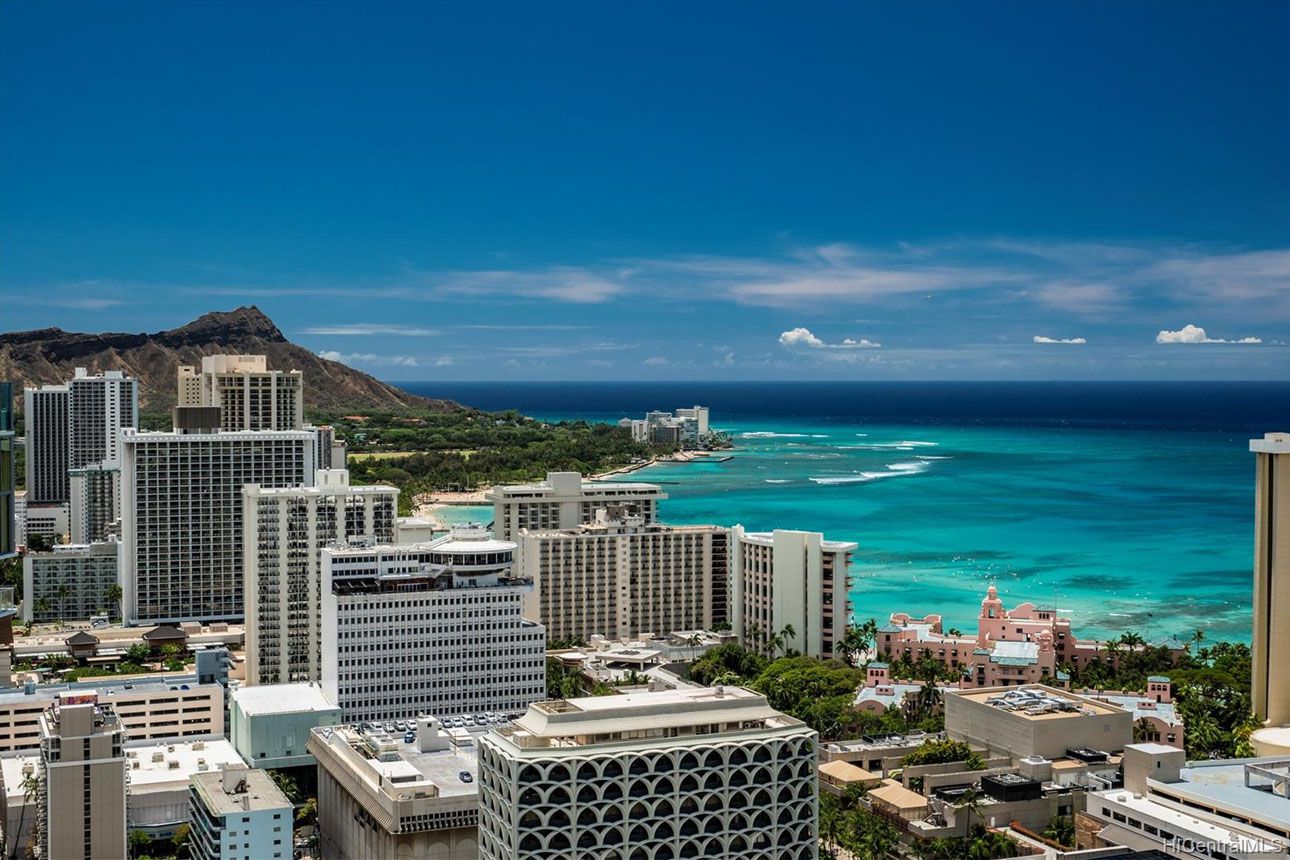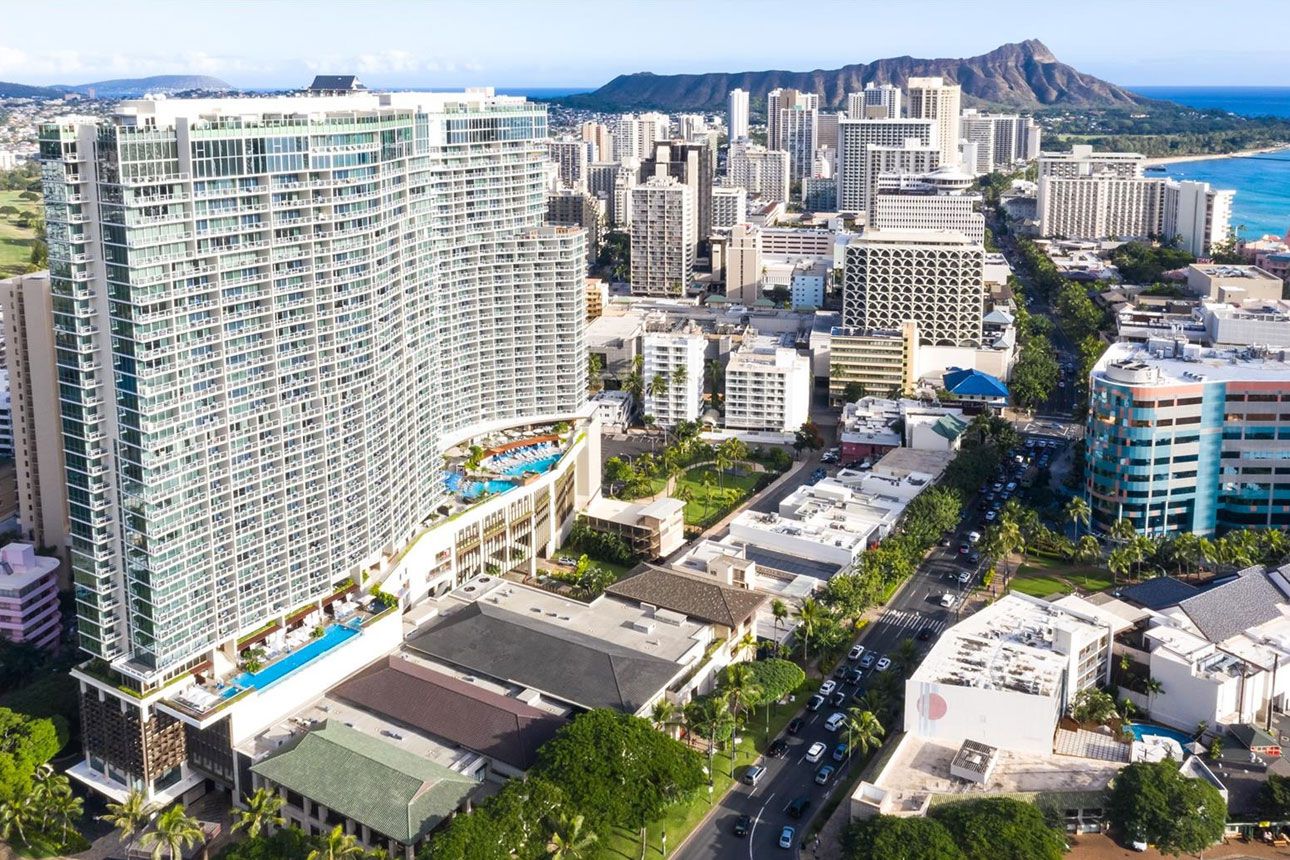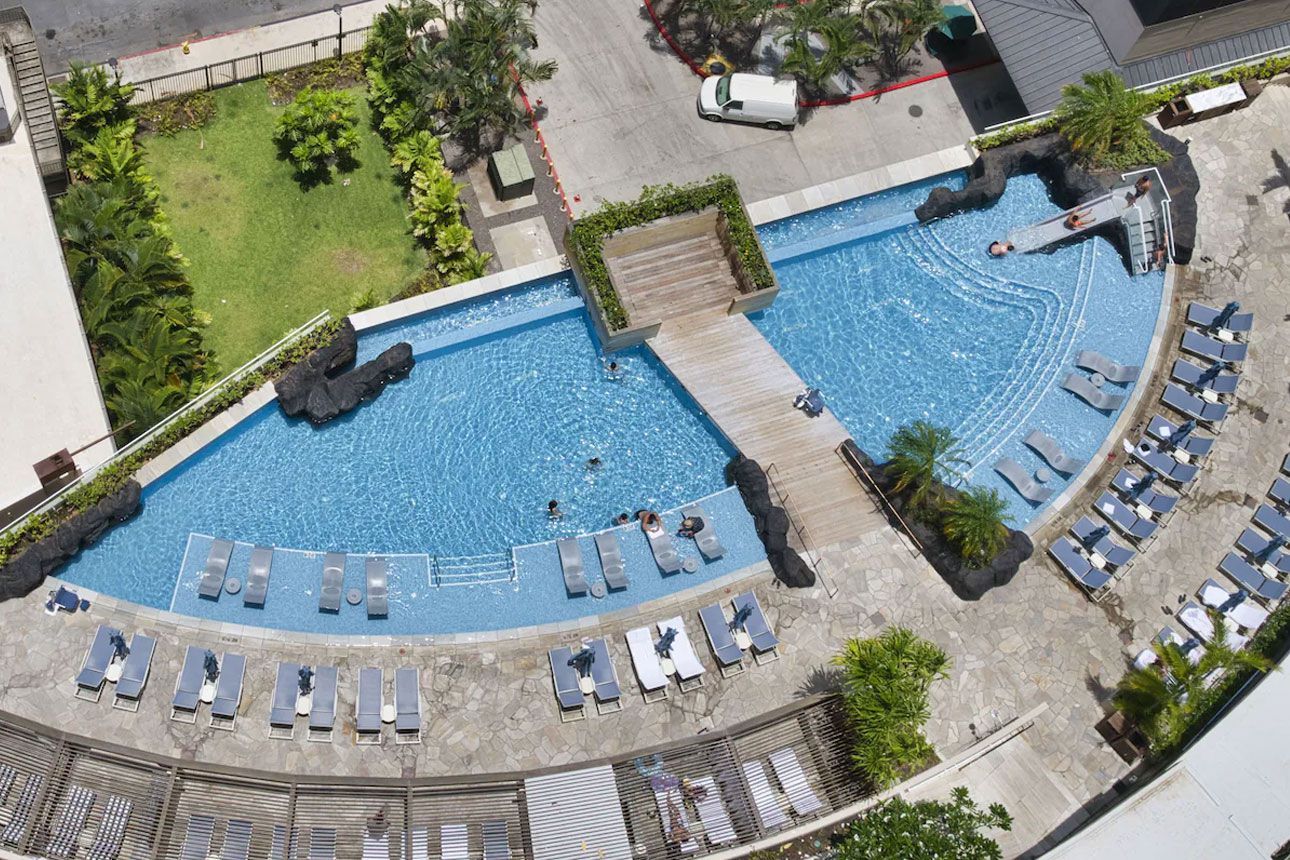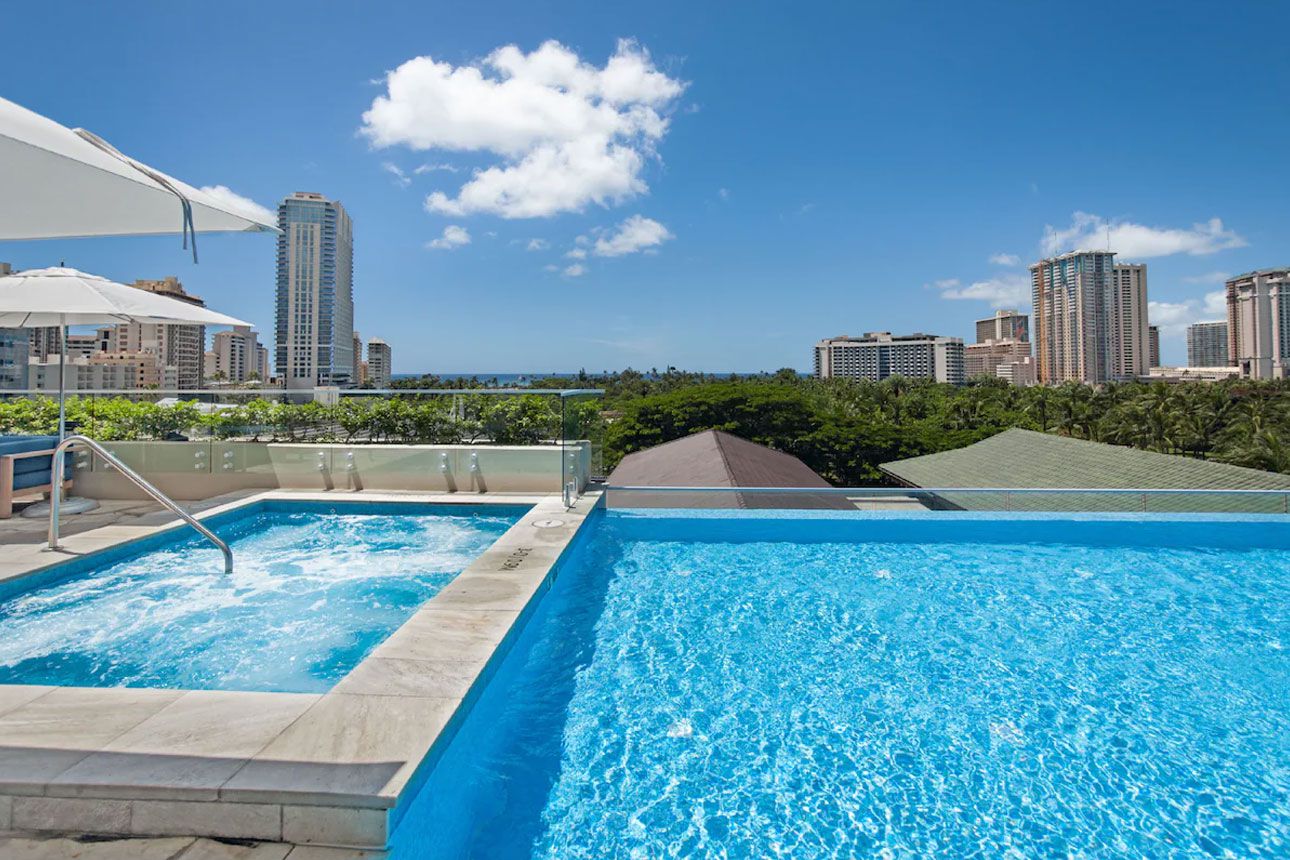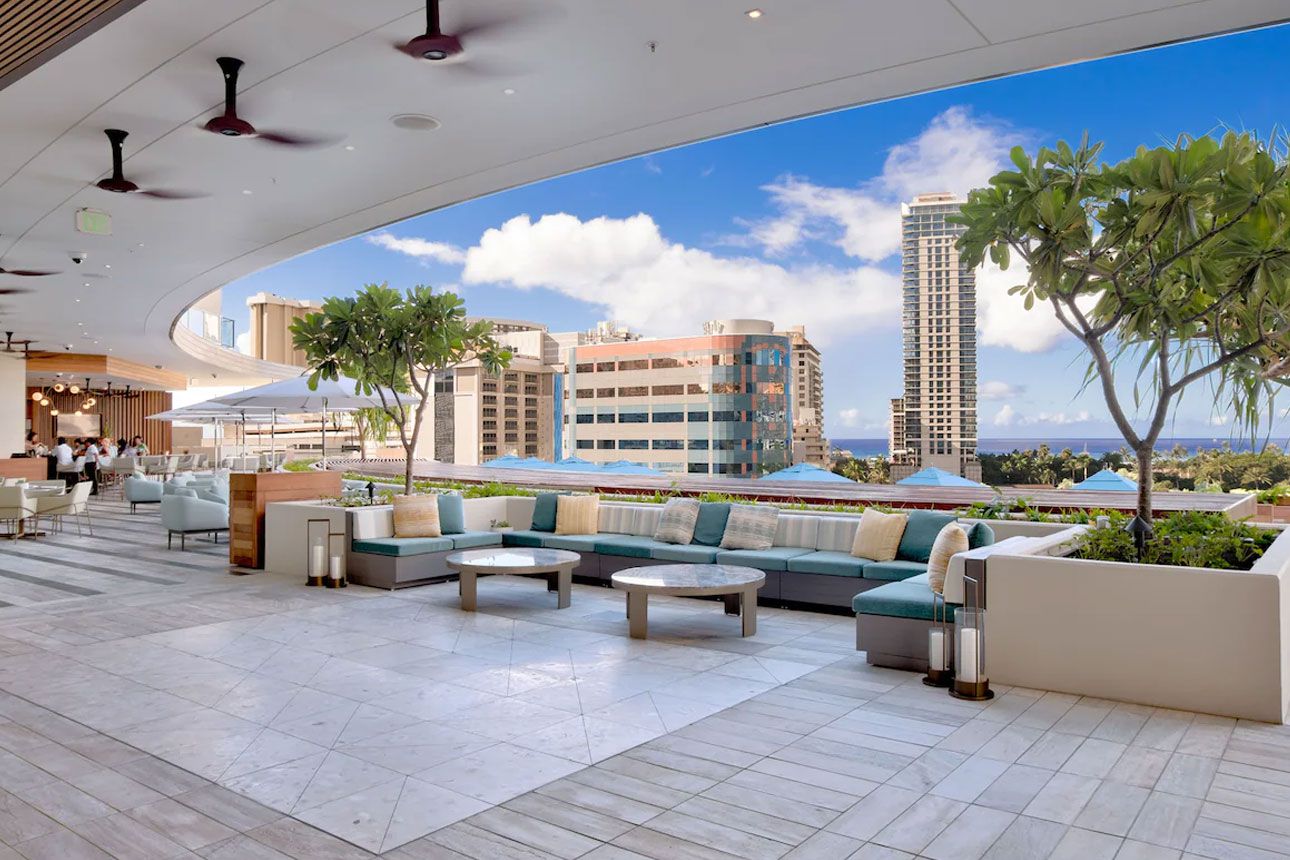 Real Select at The Ritz-Carlton Residences, Waikiki Beach
Free WiFi
Gym
Parking available
$610.00
Price per night from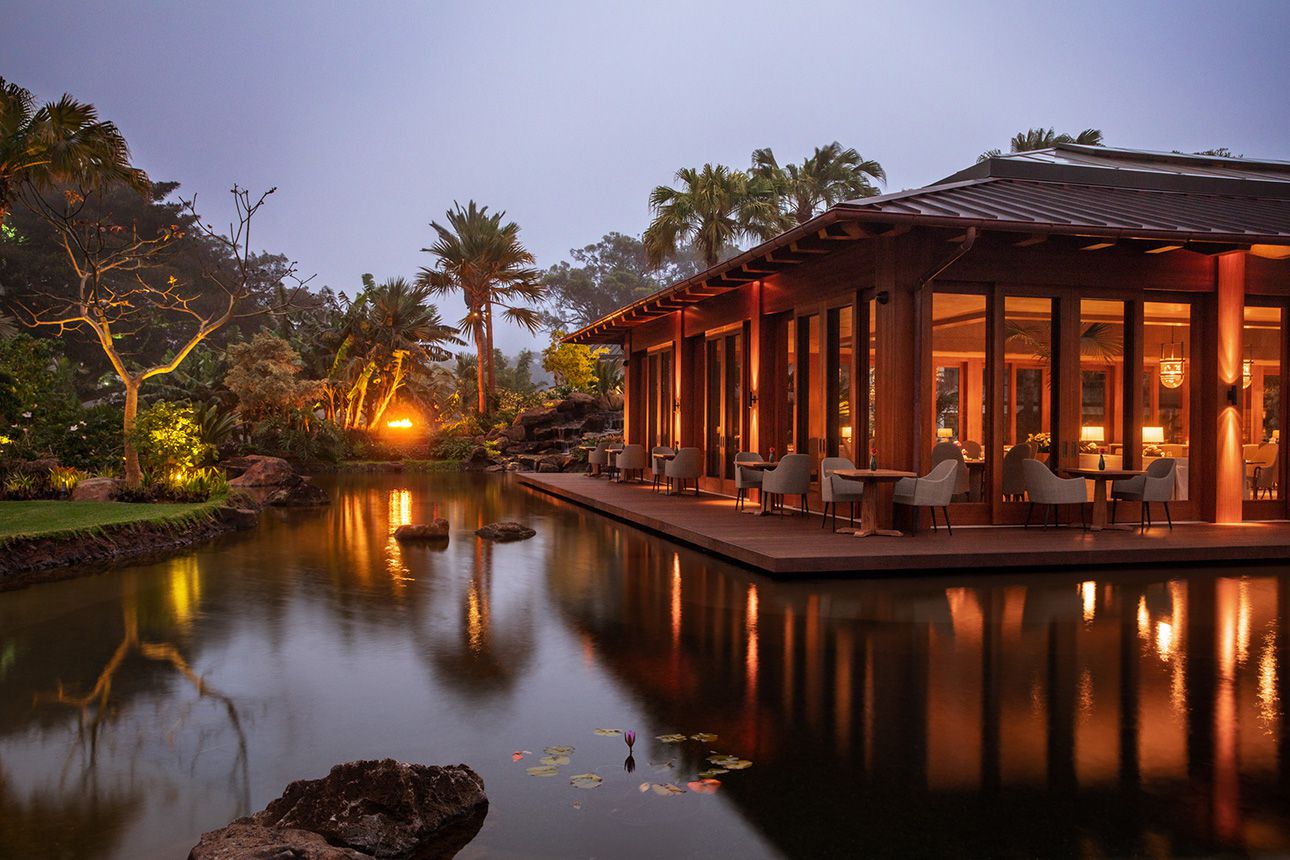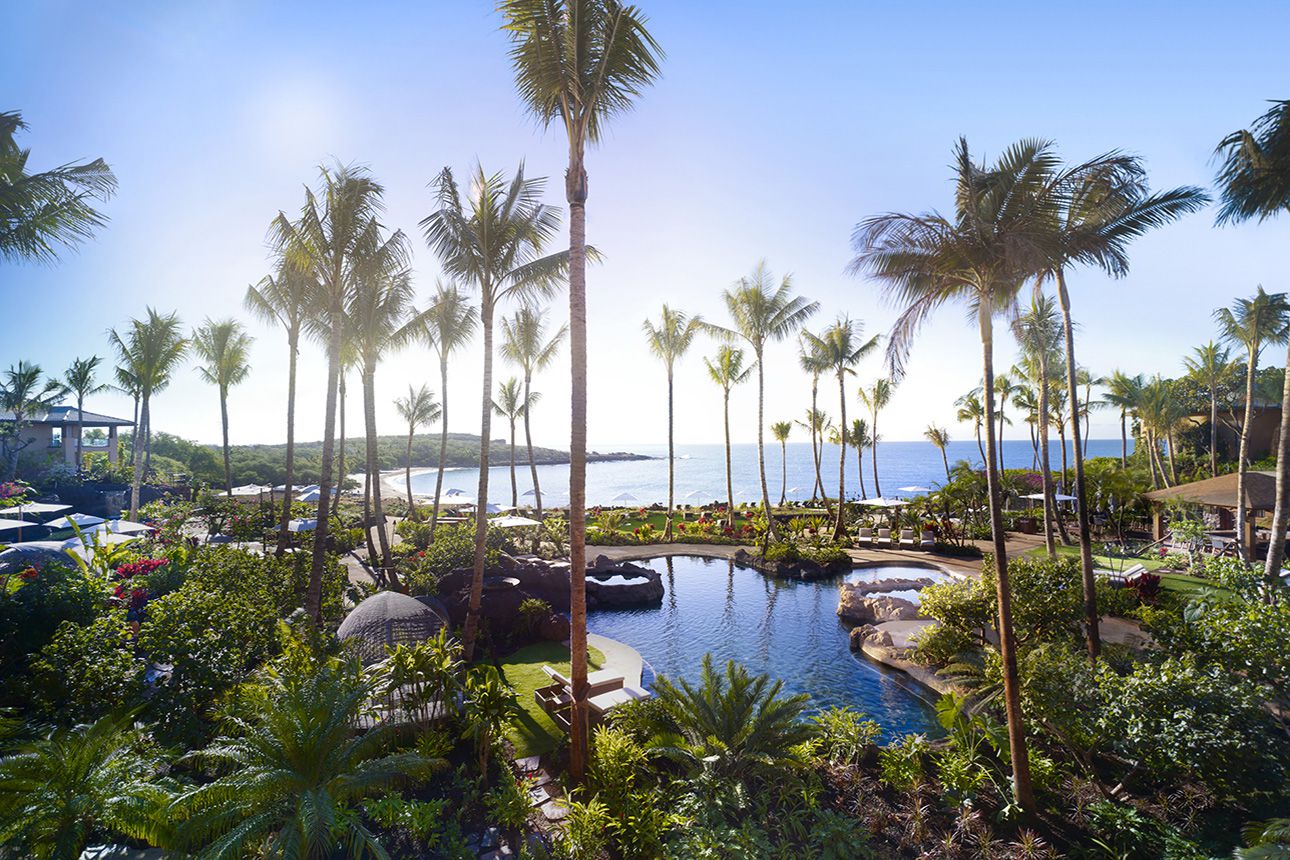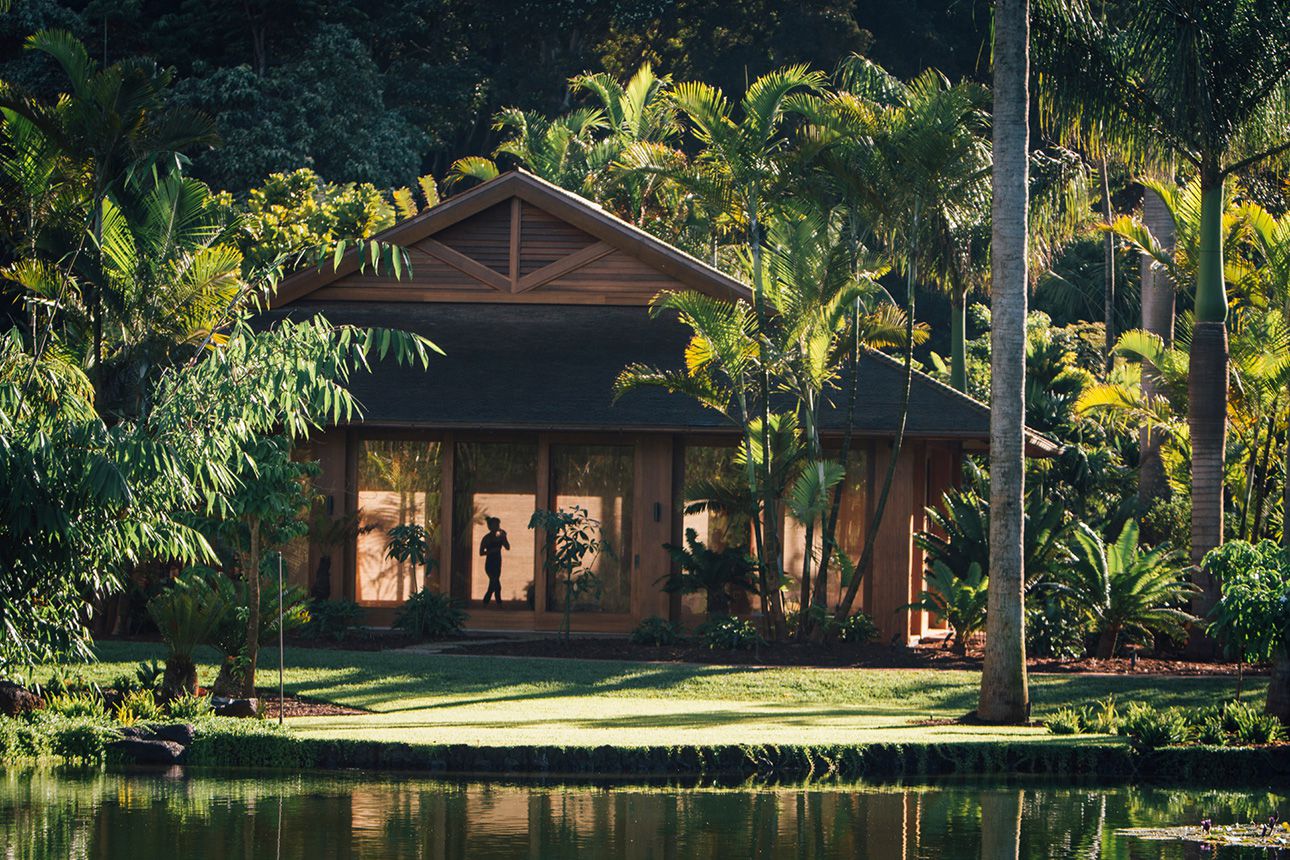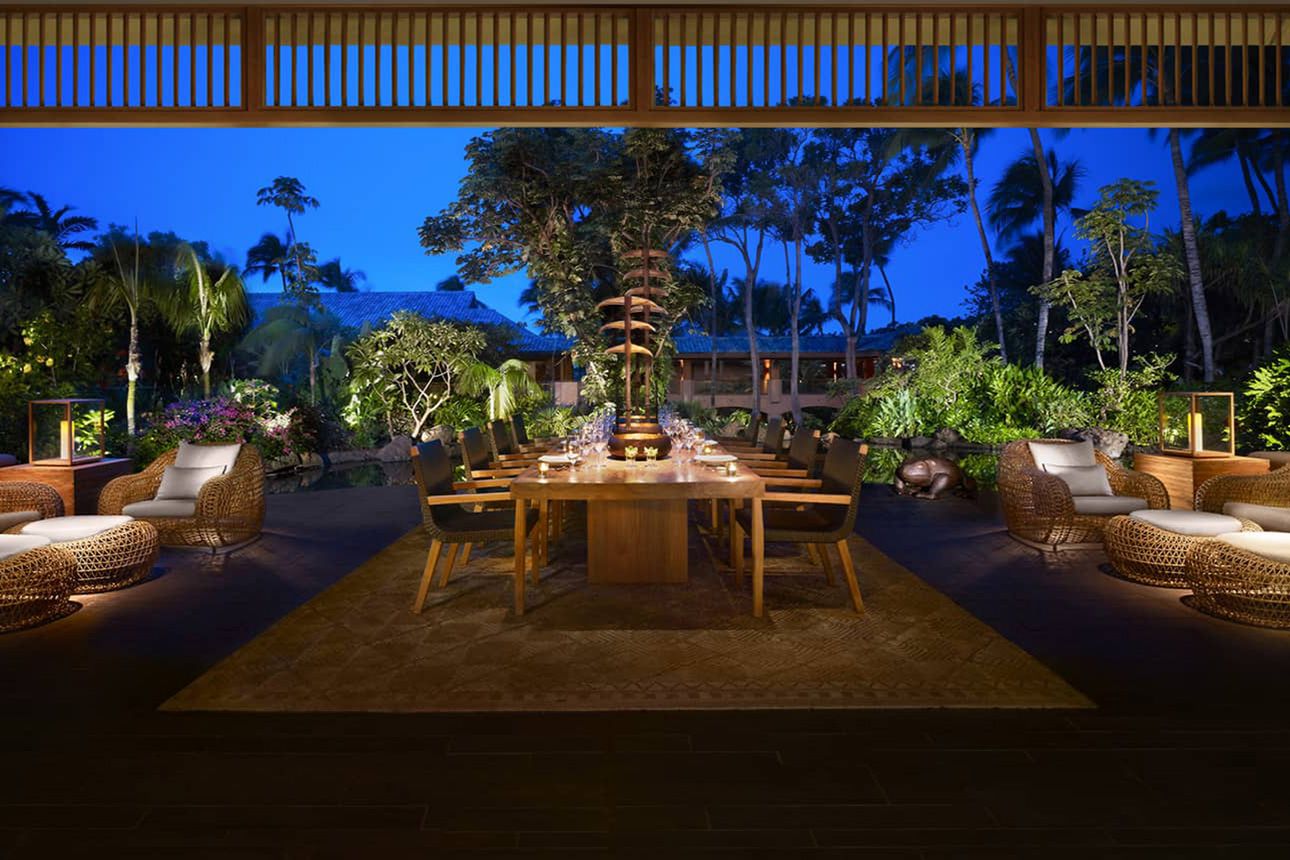 Pet-friendly
Free parking
Free WiFi
$2,366.00
Price per night from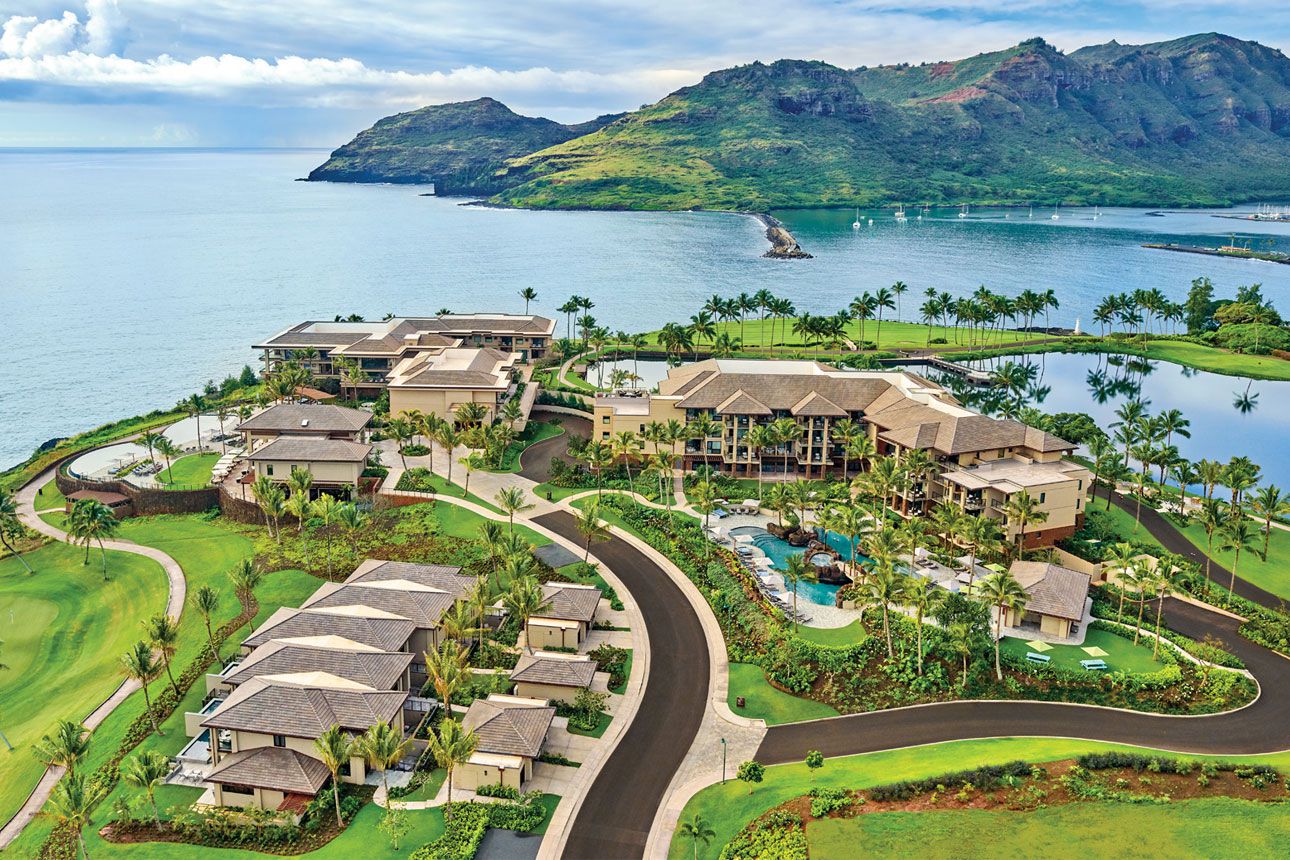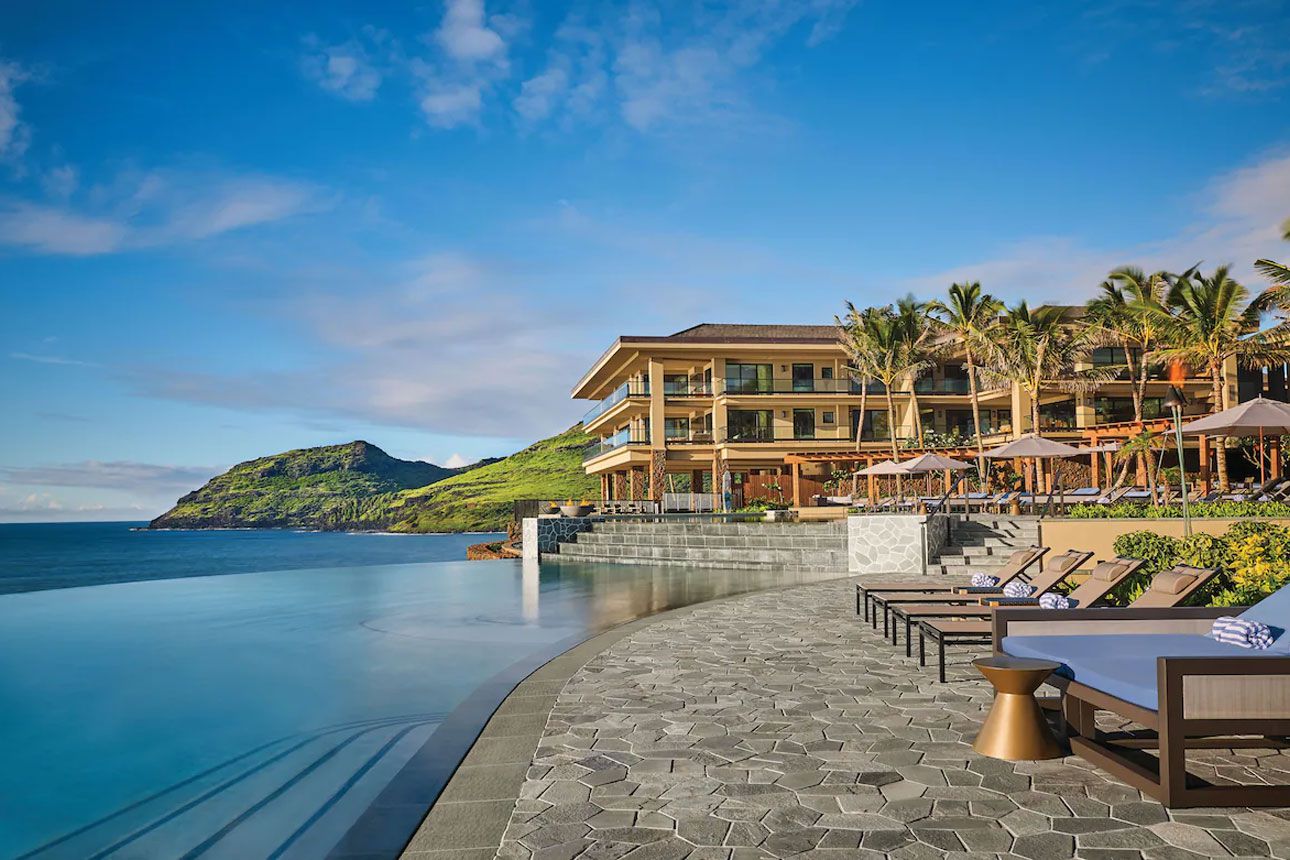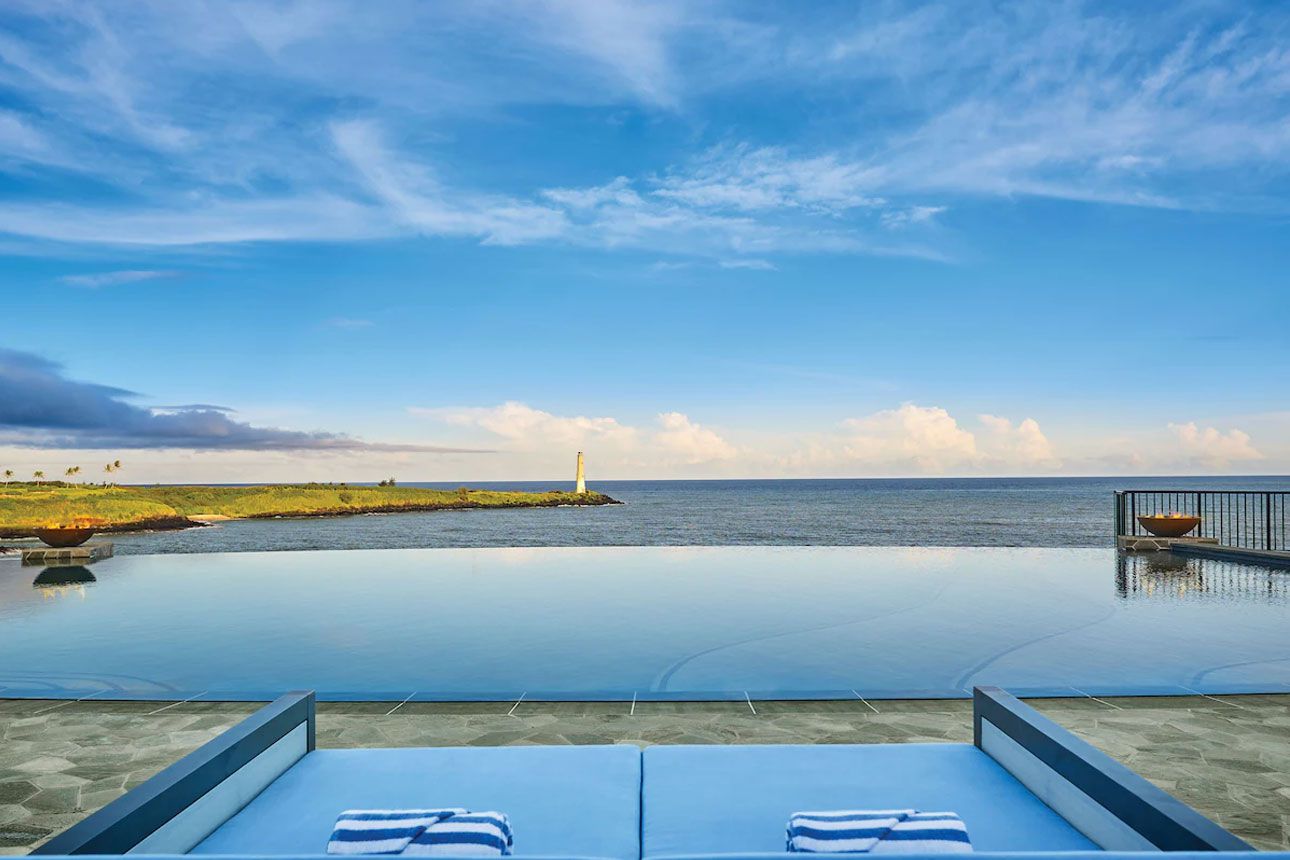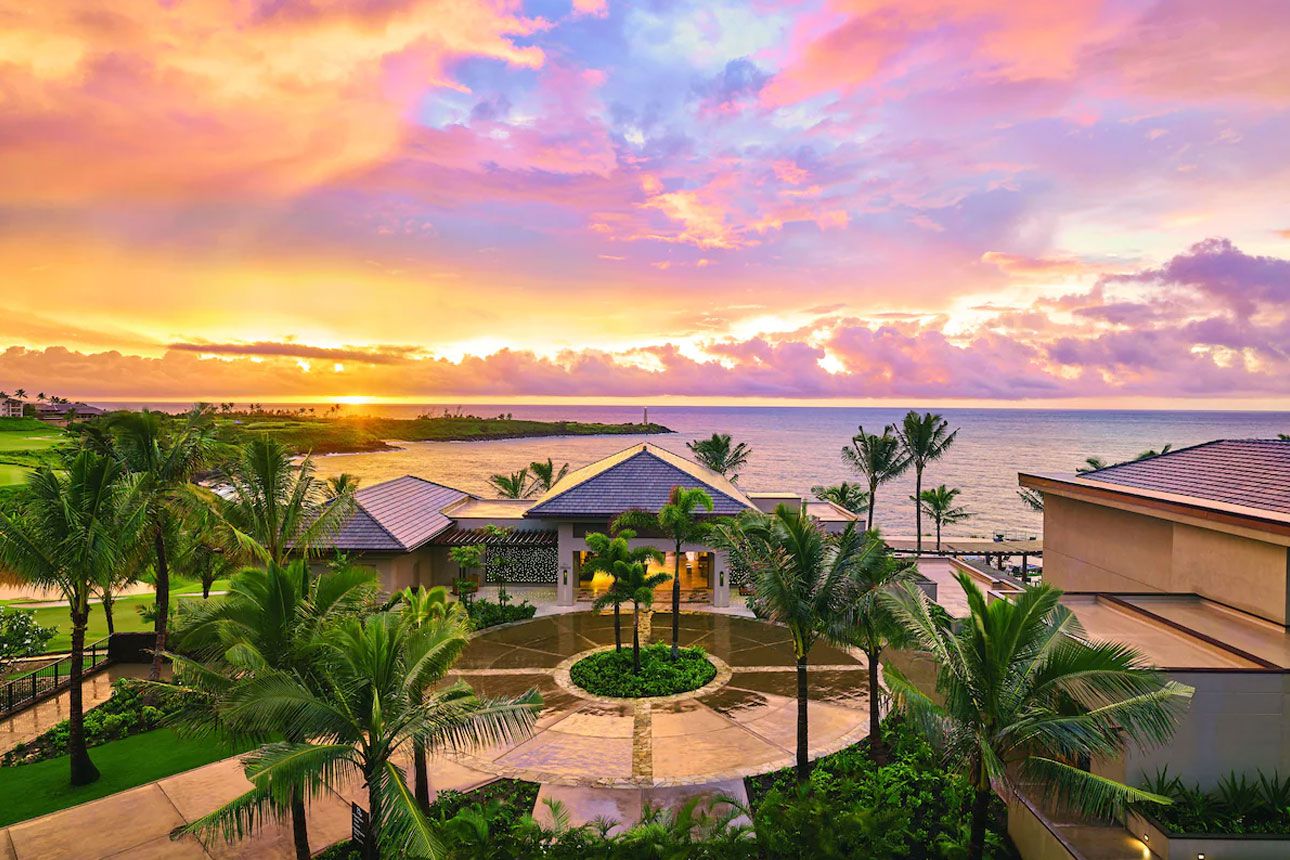 Timbers Kauai Ocean Club & Residences
Free WiFi
Pool
Airport transfer
$1,700.00
Price per night from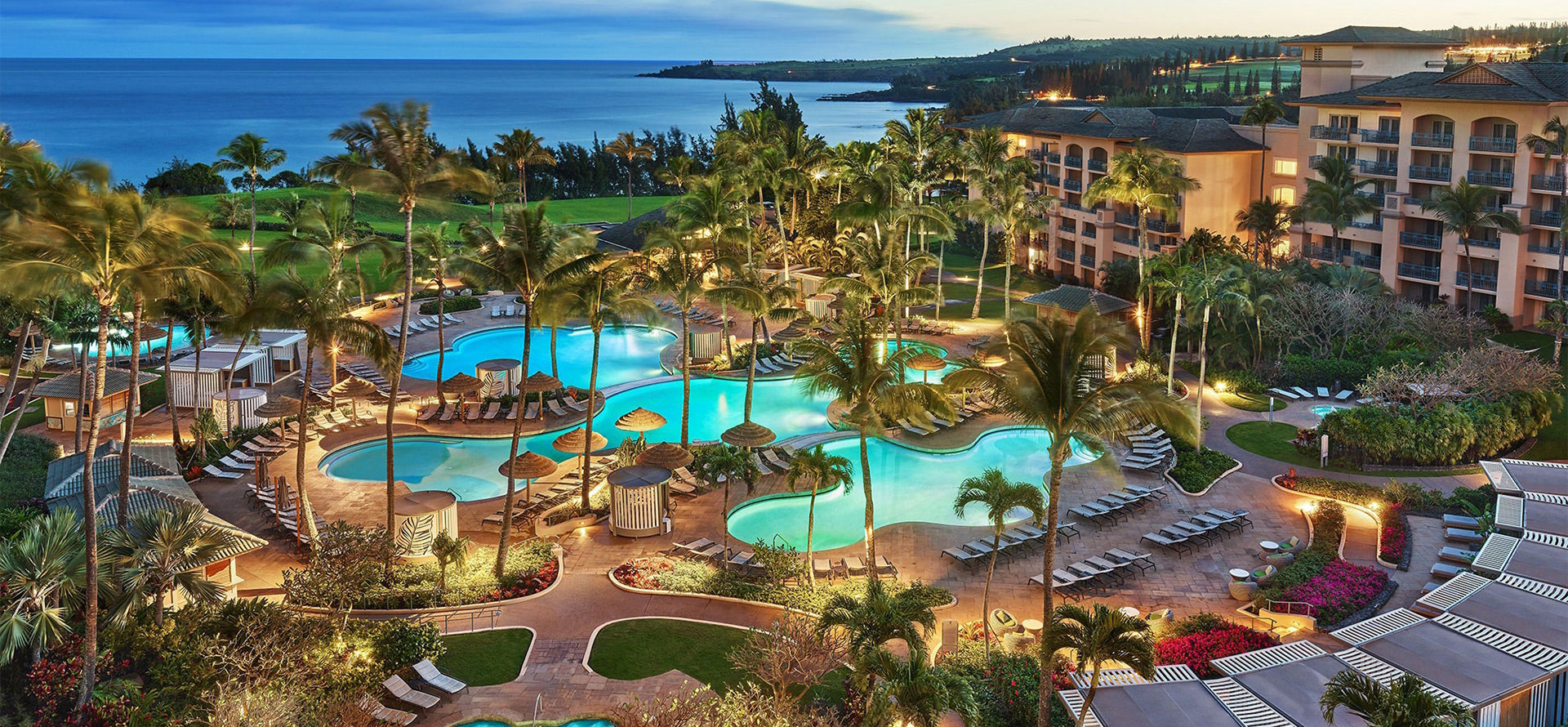 Best Time To Visit Hawaii Luxury Hotels
Hawaii experiences a hot season between June and October and a relatively cool season from December to March. However, trade winds that constantly blow from the northeast may impact the climate strongly such that wet or dry microclimates are created, depending on the slope orientation.
The trade winds also impact the rainfall as they bring rainfall as well as hot and dry weather on the exposed slopes and leeward slopes, respectively. It rains from November through March. The rain drops off significantly in April. It then gets sunny in May through October, making them the warmest months.
Since Hawaii has a pretty great climate all year round, there is no significant change to the influx of tourists to the island as seasons change. What this means is that you can always meet a lot of tourists anytime you visit Hawaii. Of course, you should be ready to cough out some extra bucks for accommodation, transport, and purchase of items.
So if you want to save on your trip, wait until the end of the peak season (which usually starts from mid-December and lasts till March end or mid-April. The cheapest times to visit Hawaii are during the shoulder seasons, which run from March through early May, and sometimes in September until late November. Also, a cost-effective way of booking luxury Hawaii hotels is to reserve rooms early – at least three months in advance.
Also, the time to visit Hawaii may depend on the activities you want to engage in, during your vacation. For instance, for whale watching activity, consider visiting from late February through early March. The best time for snorkeling and swimming is during the summer months, that is, May through September. During these periods, the climate is more suitable for such water-based activities – warm water, sunny skies, and light waves.
Ultimately, there is no bad time to visit Hawaii. Visitors are always anxious to explore the island and enjoy the wide array of fun and luxury it offers.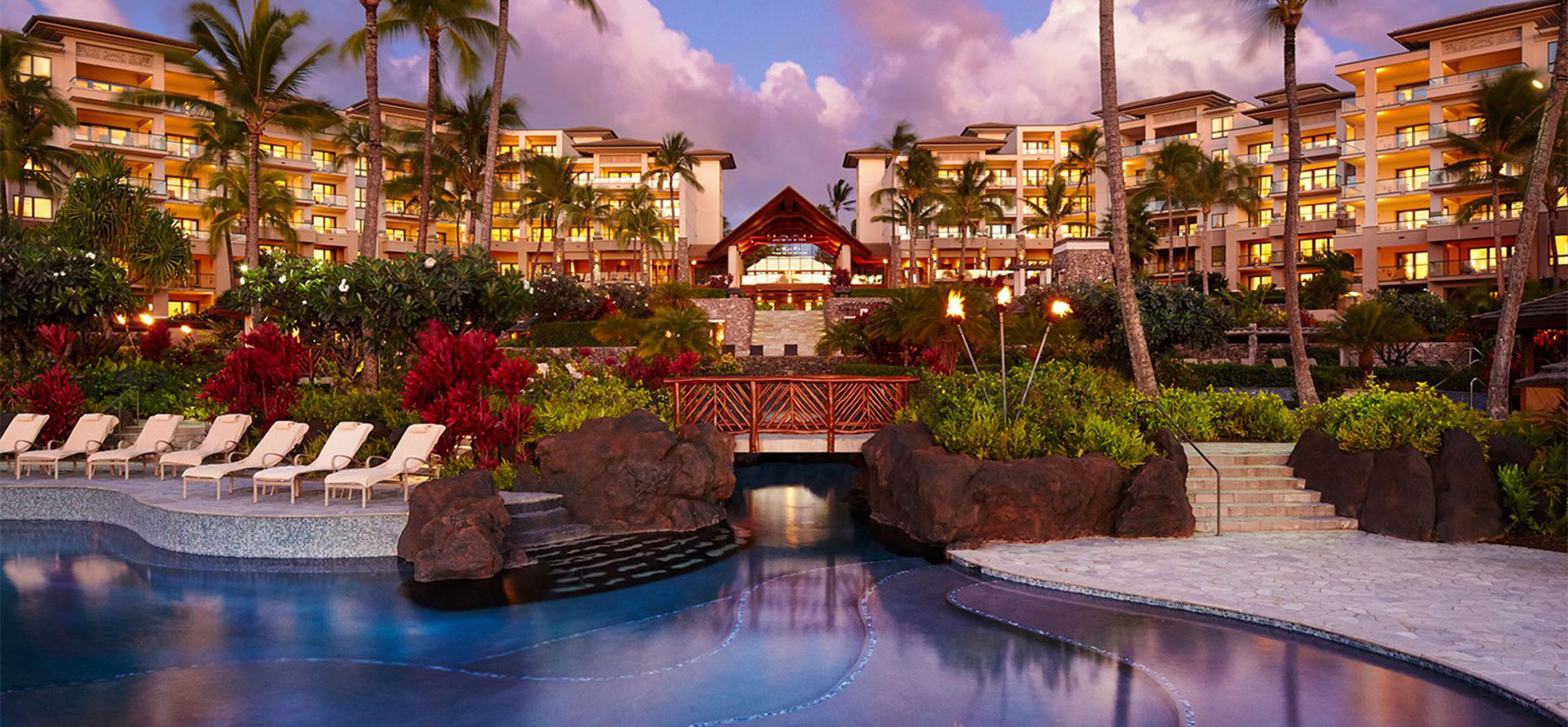 Average Cost of Luxury Hotels in Hawaii
One thing — even though some luxury hotels Hawaii are known for having high rates, you will also get a few ones at competitive prices. The fact that you seek high-end hotels doesn't always mean you need to pay high prices. Even if you're on a tight budget, you need not compromise on your hotel preference. You'd get high-class experience in rooms that range between $350 and $1416 per night with an average of $886.
As already said, hotel rates are determined by the prevailing seasons and the time of booking. This is apart from the flight availability that is often based on demand. For instance, while you may find better deals on Thursday, Sunday is usually the most expensive day. Also, September and October are months when you find cheaper accommodations in the best luxury hotels in Hawaii.
You should also consider booking accommodation at least 90 days before your stay begins. You'd be sure to get treated to a luxury stay as you also enjoy lots of amenities from the best luxury resort in Hawaii.
FAQ
Are Luxury Hotels in Hawaii worth visiting?
The answer to this question largely depends on what you are looking for in a vacation. Luxury hotels in Hawaii offer some of the best amenities and service in the world, but they come at a price. If you are willing to spend the extra money, then staying at a luxury hotel in Hawaii can be an unforgettable experience. Here are some things to consider when deciding if a luxury hotel in Hawaii is right for you.
What's the best time of the year to go to Hawaii?
The best time to go to Hawaii depends on your preferences. If you want to avoid the crowds, the best time to travel is April or May, and September or October. The weather is also pleasant during these months.
What is the nicest place in Hawaii?
The months of May and September are typically the cheapest times to visit Hawaii. You can also find deals by booking your hotel room in advance or by using a travel agent.
Top Hotels & Resorts
Tags: travel website, all inclusive resort santa domingo, five star hotels in los angeles, adult resorts turks and caicos, adults only belize resorts, honeymoon in the myrtle beach, bora bora vs turks and caicos, honeymoon poconos, fort lauderdale hotels near the airport, hotels by minute maid park, mexico honeymoon, top all inclusive resorts in puerto plata, best hotels in downtown houston, best time to travel to maui, bora bora all inclusive hotels, hawaii or maui vacation, all inclusive resorts in cozumel, pet friendly hotel in lexington, boutique hotels chicago, best beaches in charlestone sc