There's something so romantic about getting married and honeymooning at the same time. A honeymoon in Belize is the perfect way to start your new life together as husband and wife. It's a tropical paradise where you can relax and let go of all your wedding day stressors. With its pristine beaches, lush rainforests, and warm waters filled with exotic marine life, Belize is an ideal place for your honeymoon. Relax on sandy beaches, explore ancient ruins, take an ocean safari or snorkel on vibrant reefs – there are so many ways to enjoy this beautiful country with your new spouse. There are plenty of activities to keep you busy and happy during your stay in Belize – whether you prefer exploring natural wonders or having fun on the water. Here is a list of top places for a honeymoon in Belize.
Best Hotels & Resorts
Best hotel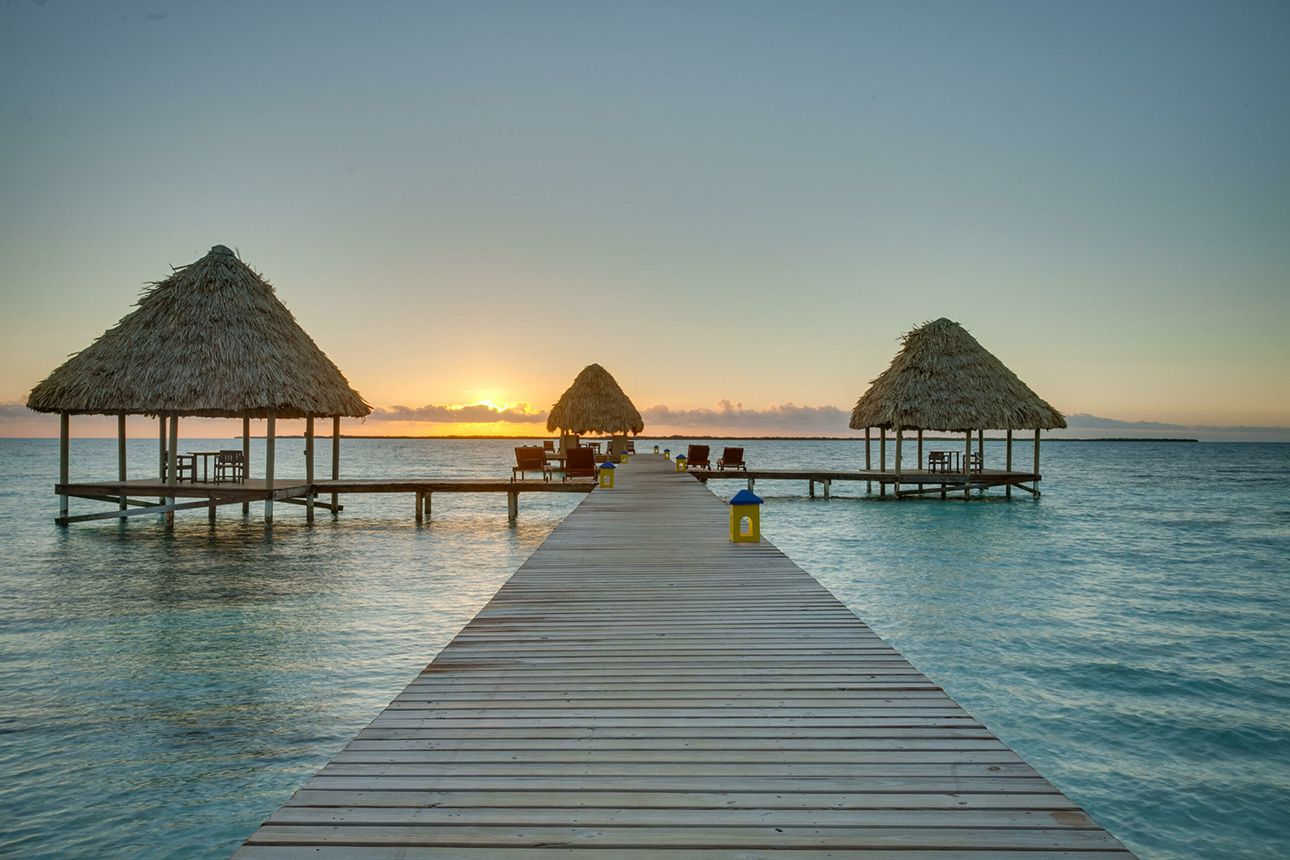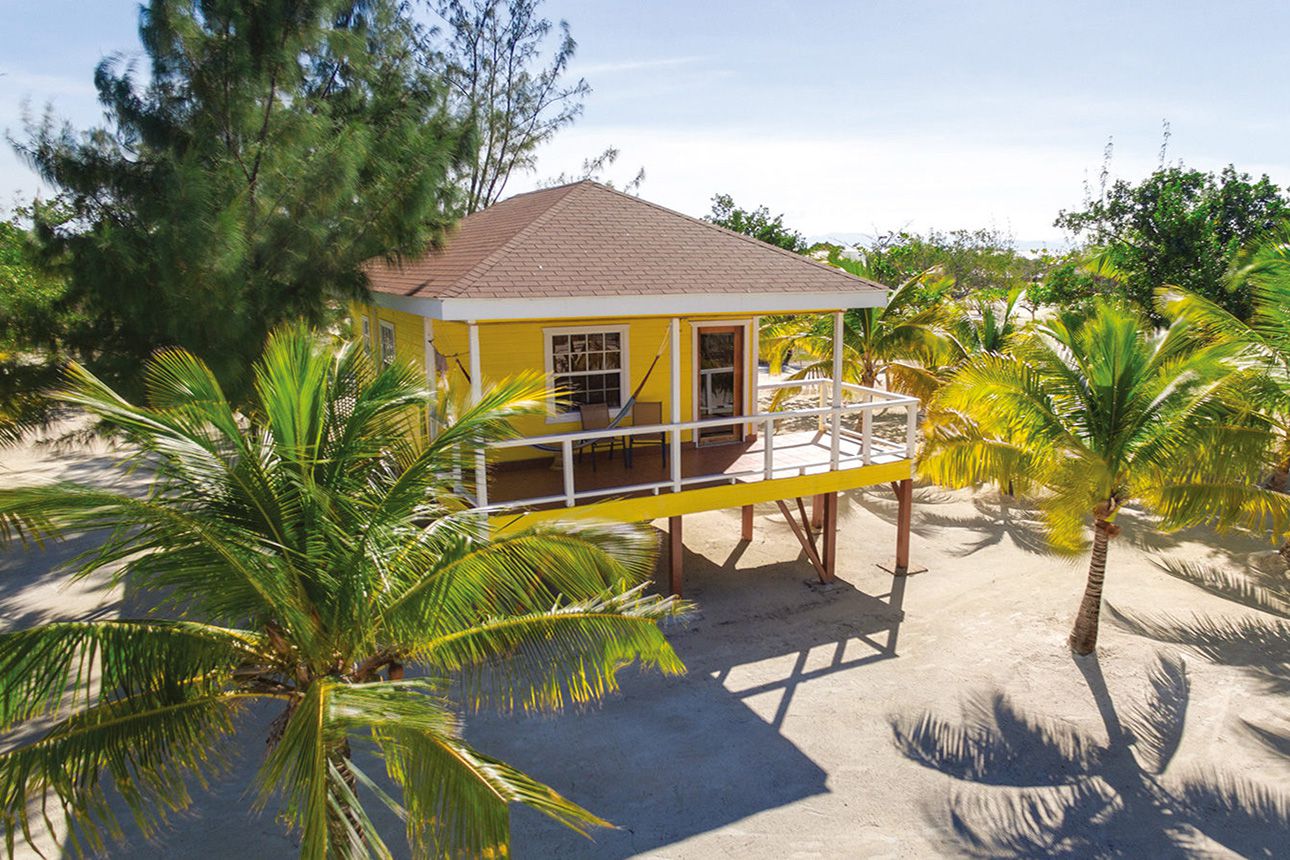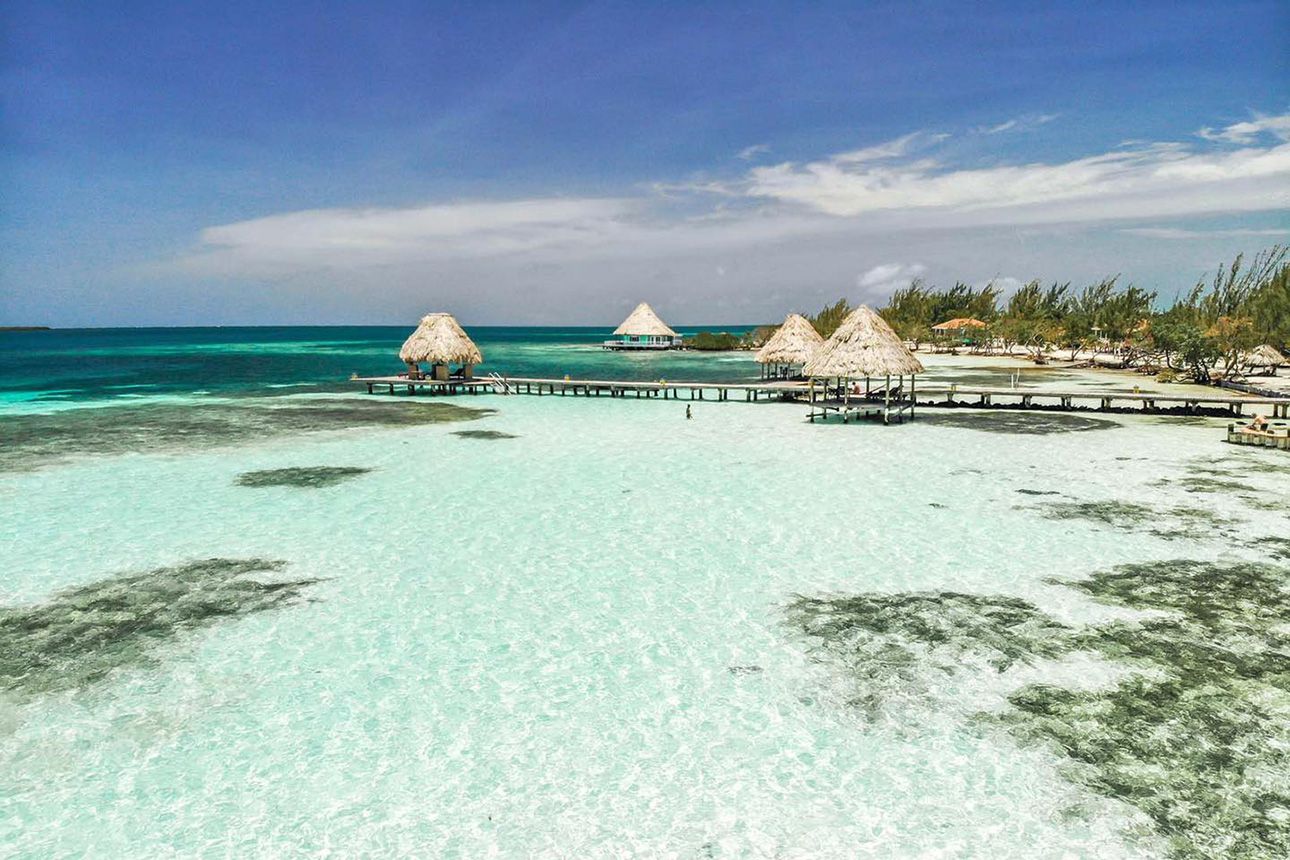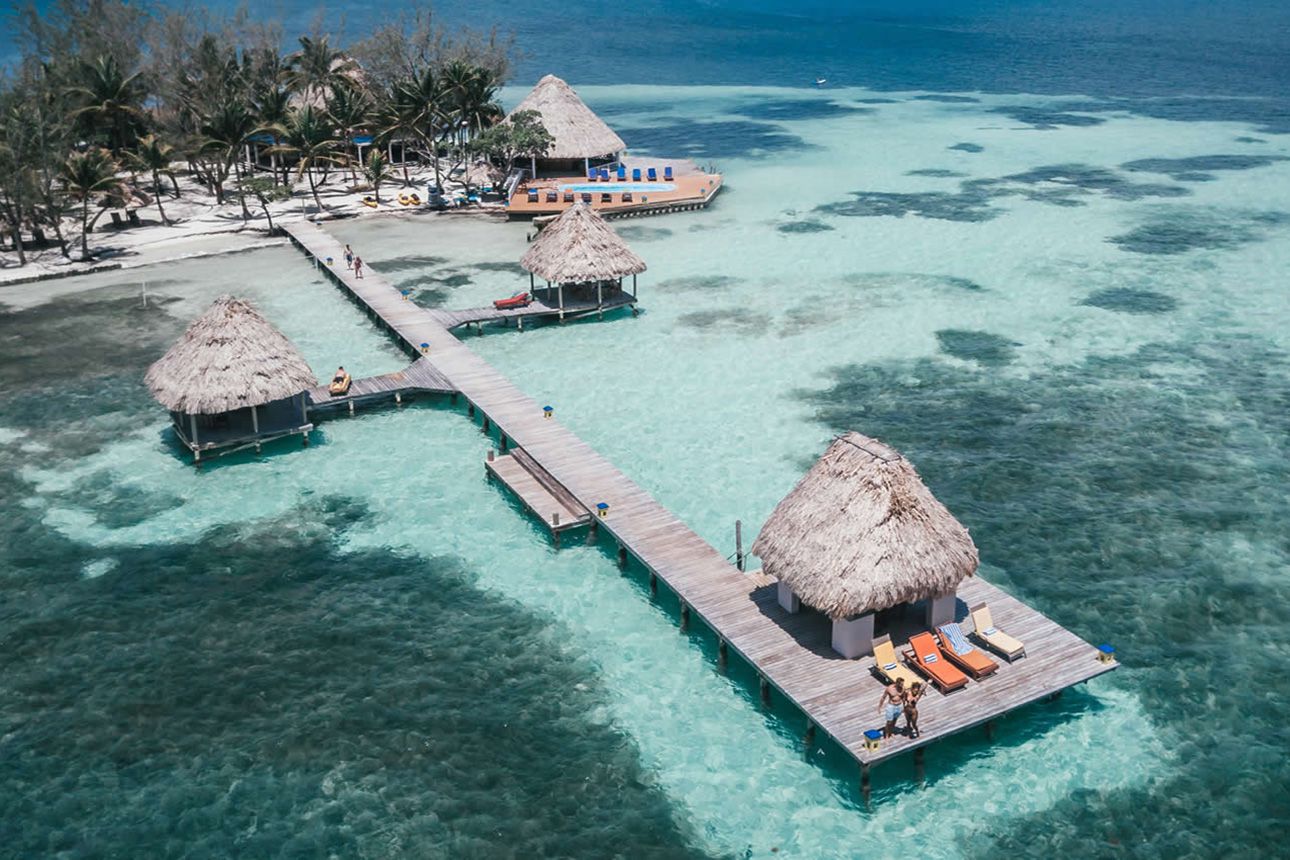 Boat trip
Bar/lounge
Free WiFi
$729.00
Price per night from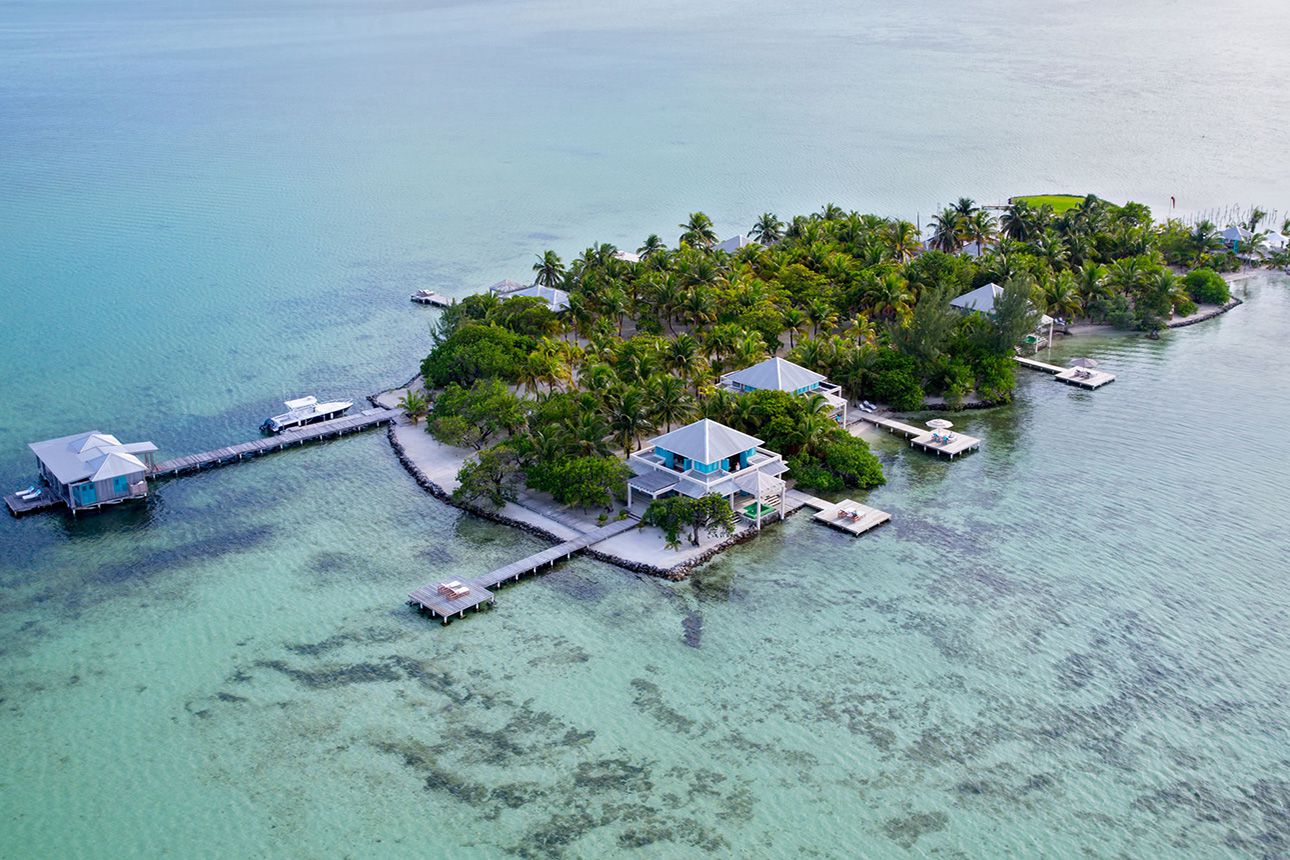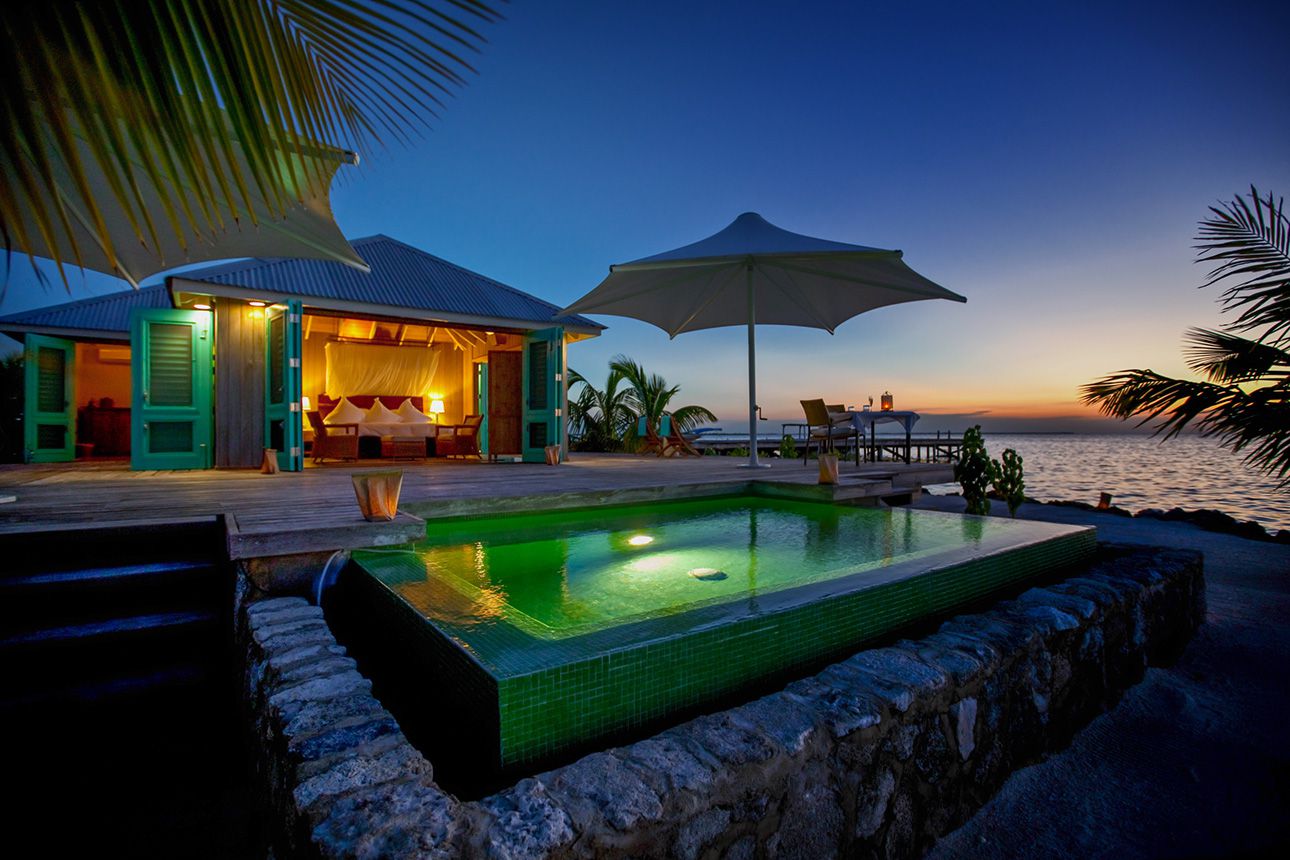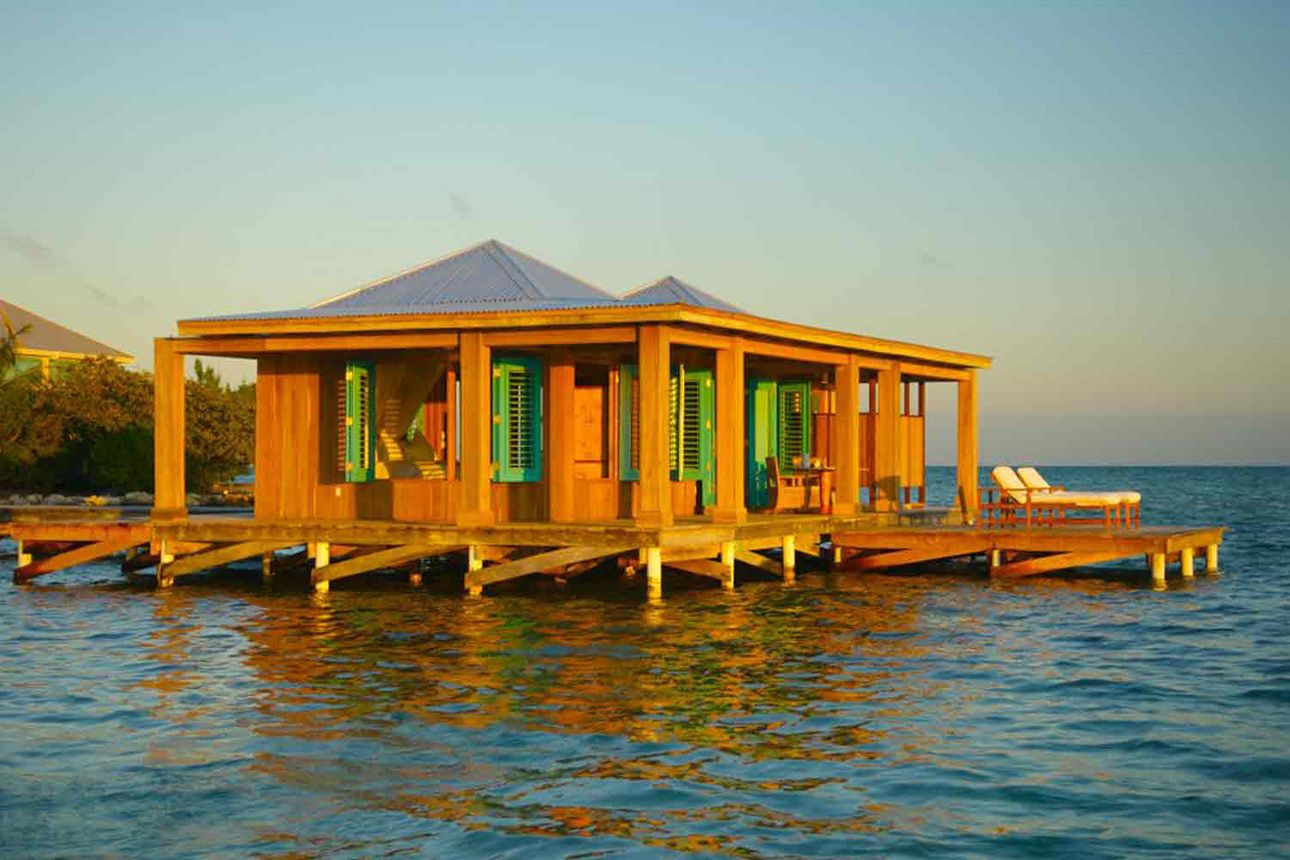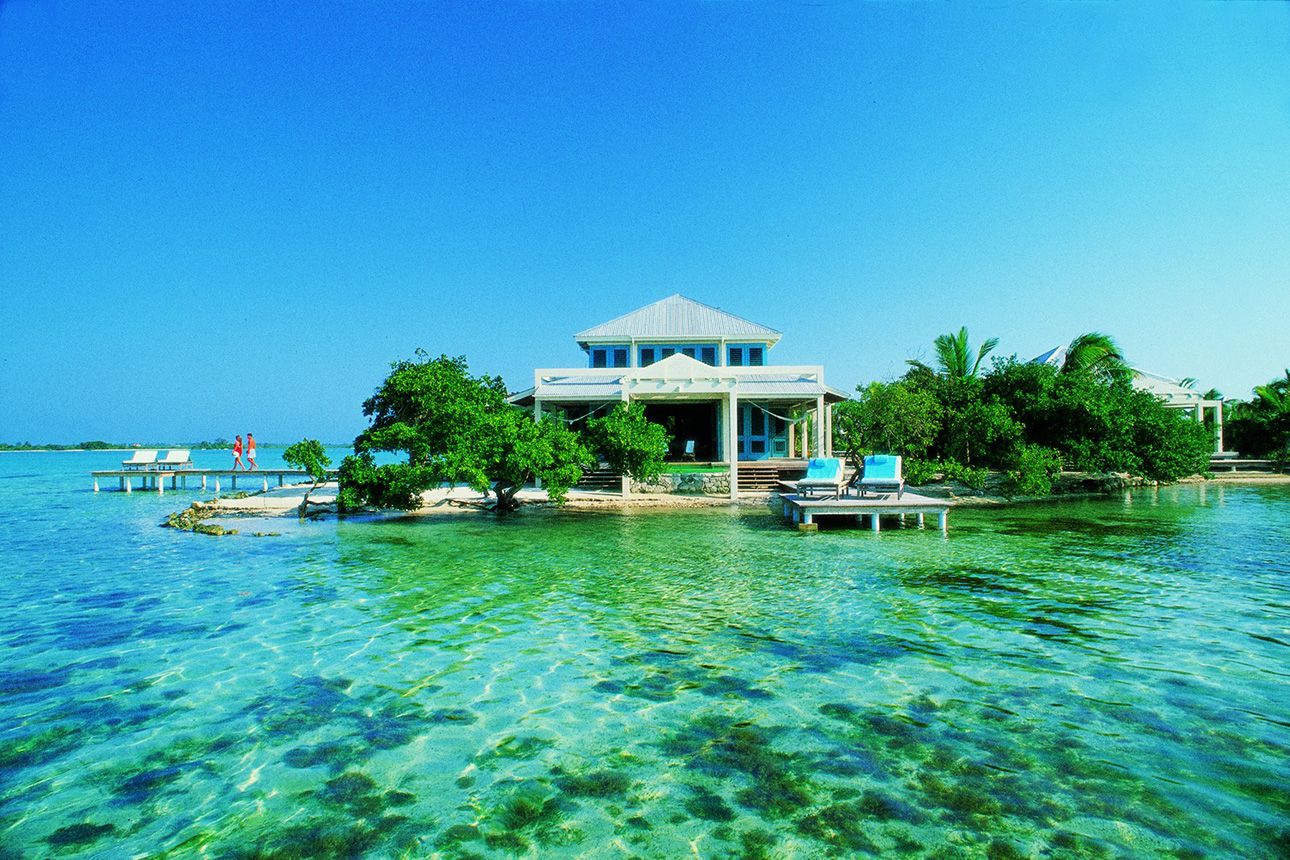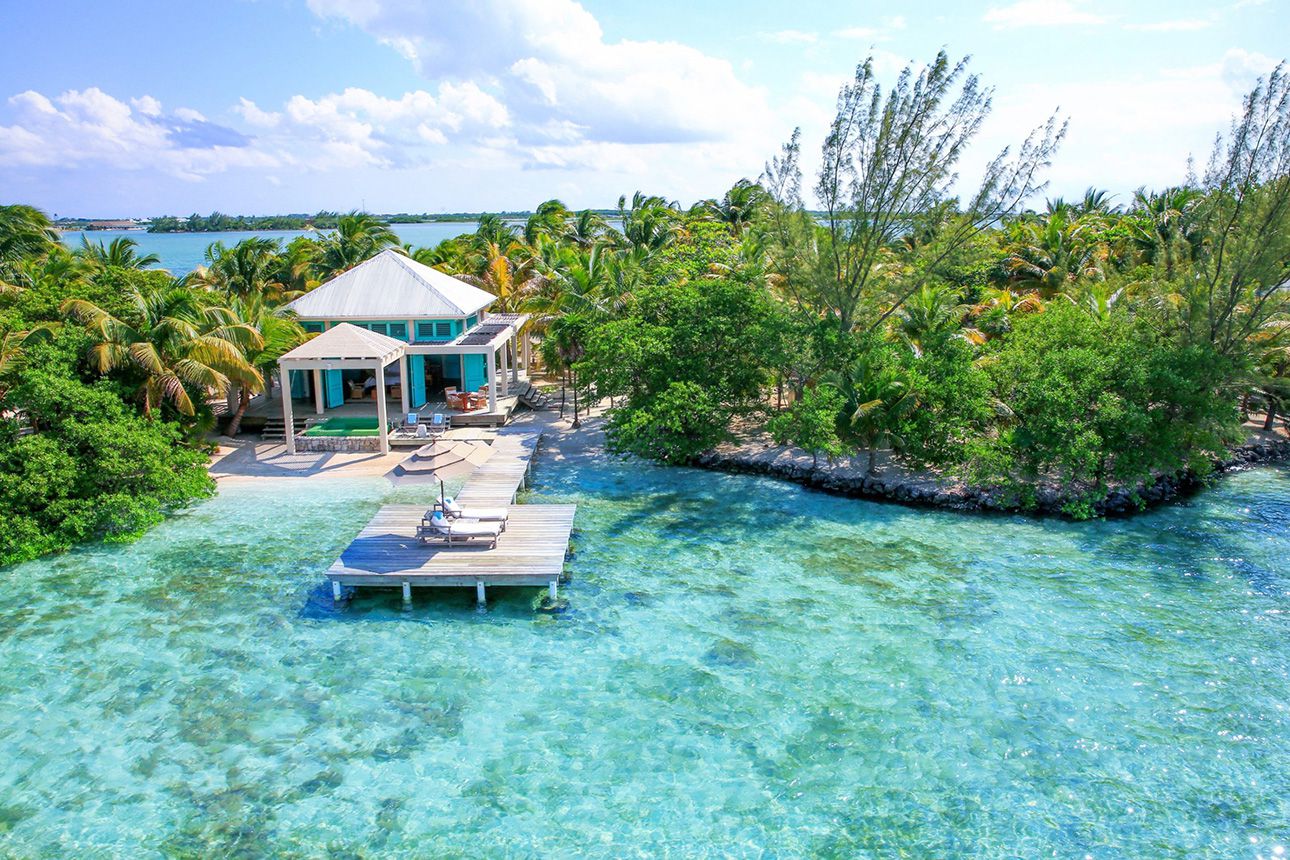 Fitness Center with Gym / Workout Room
Diving
Free airport transportation
$1,925.00
Price per night from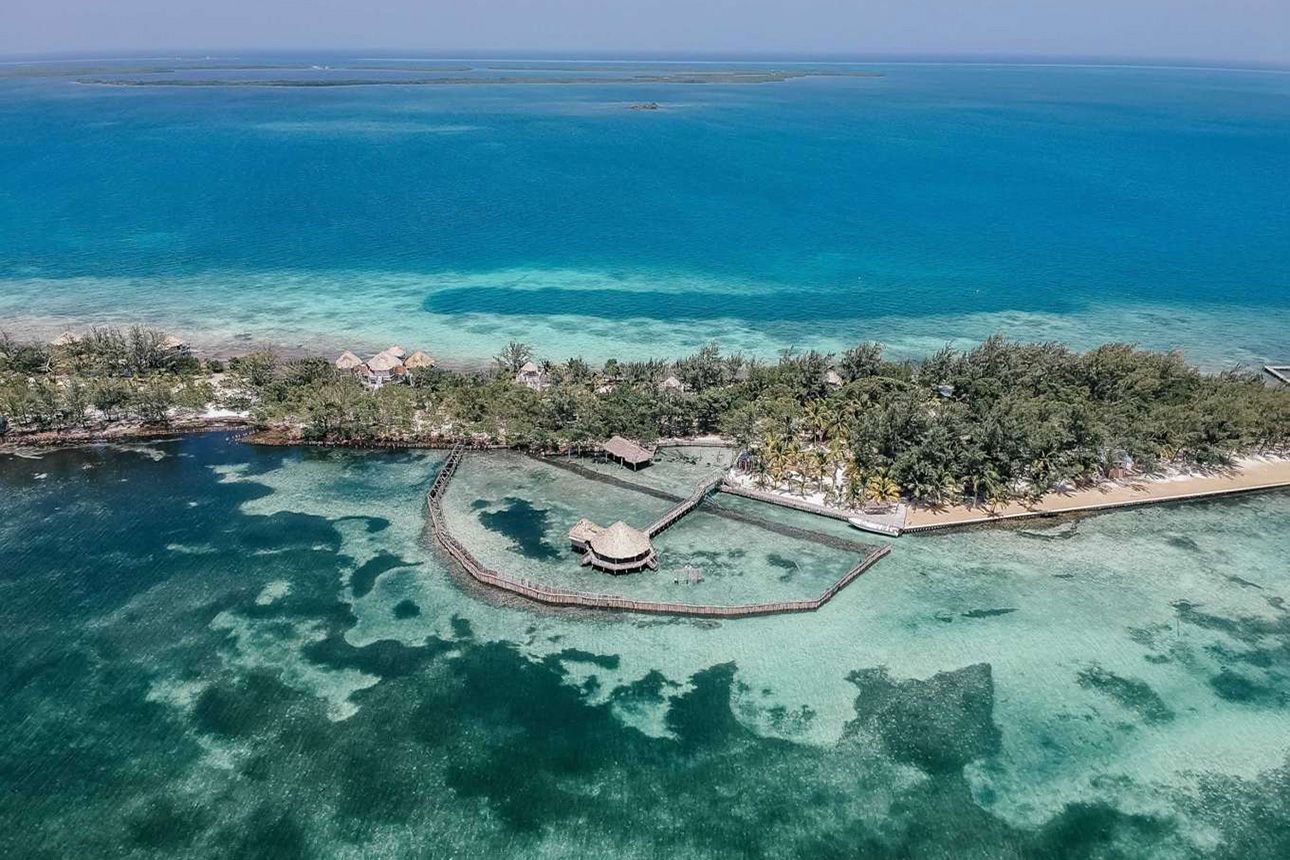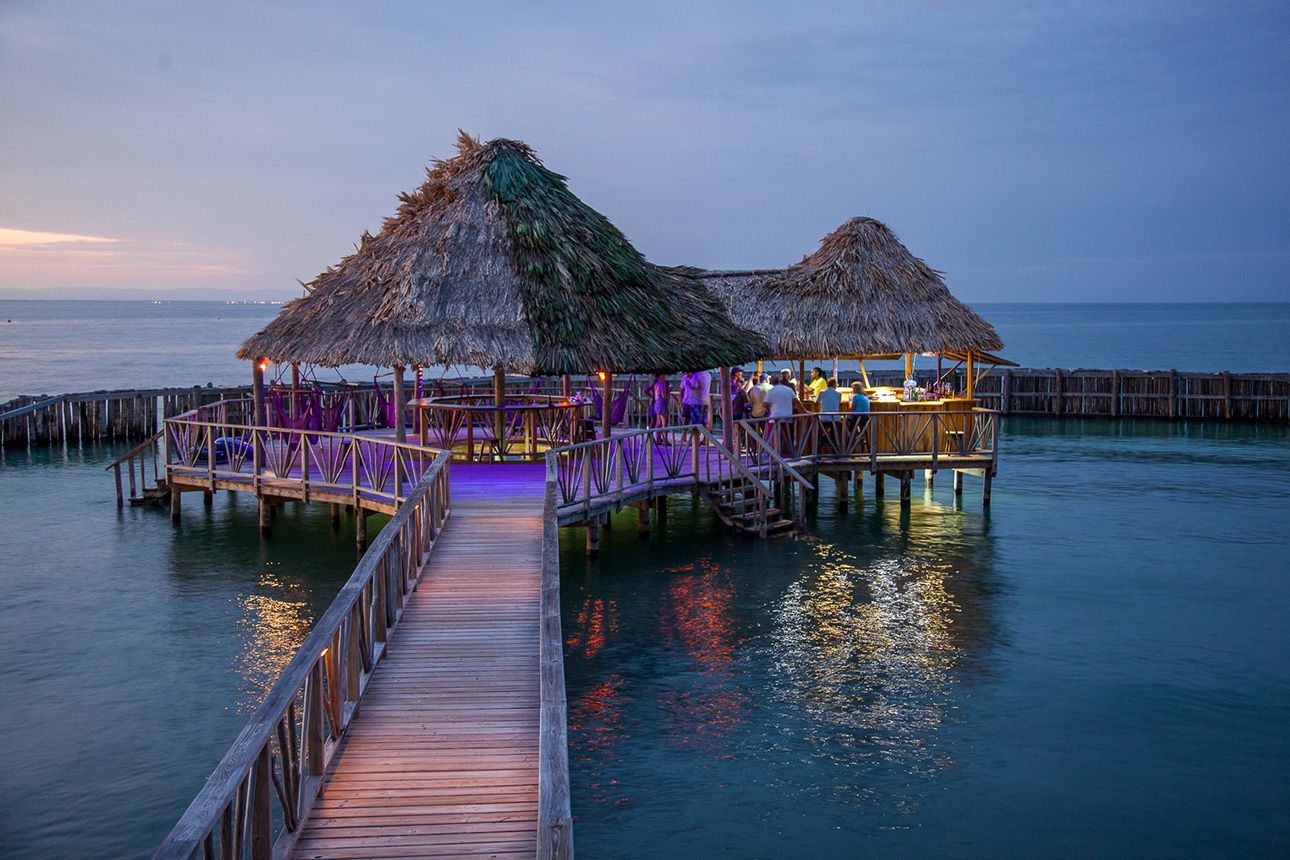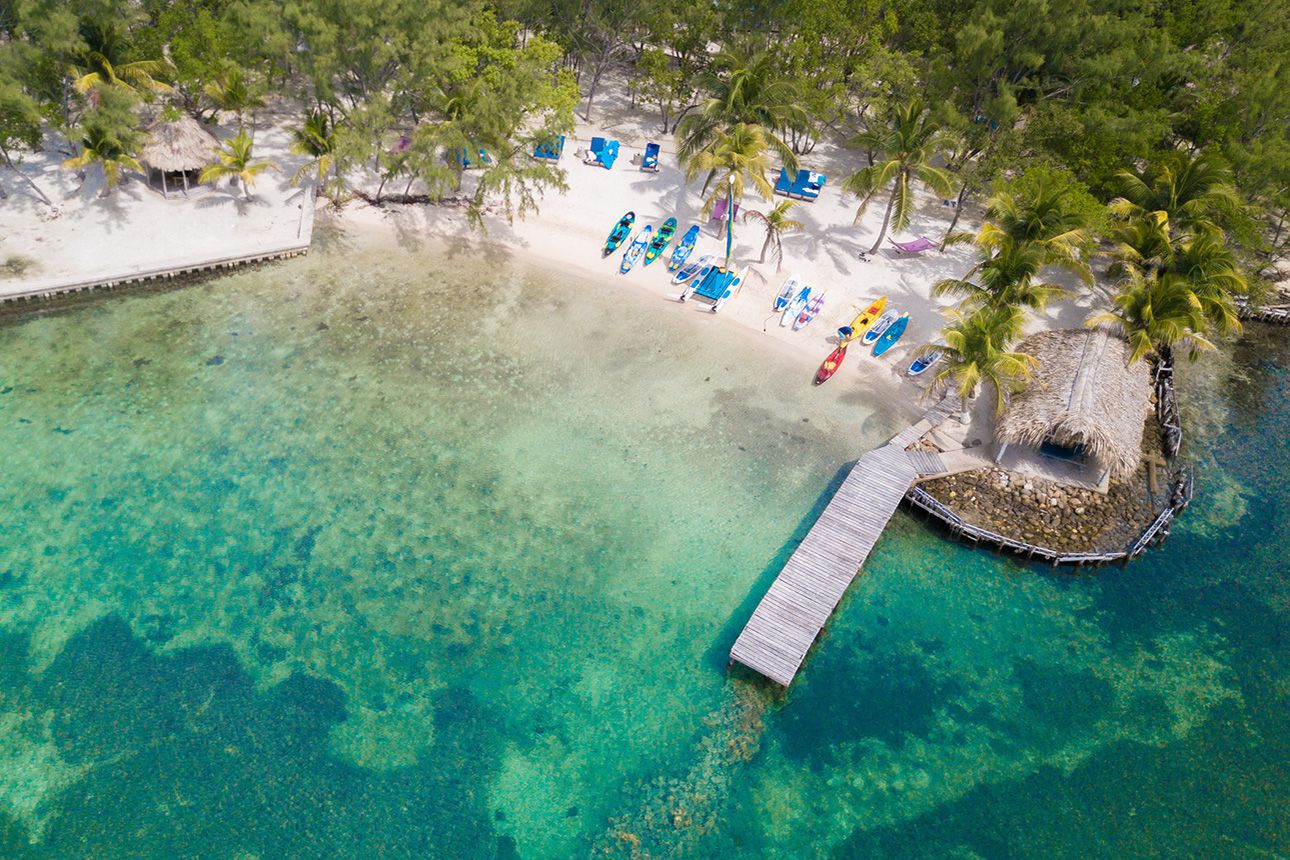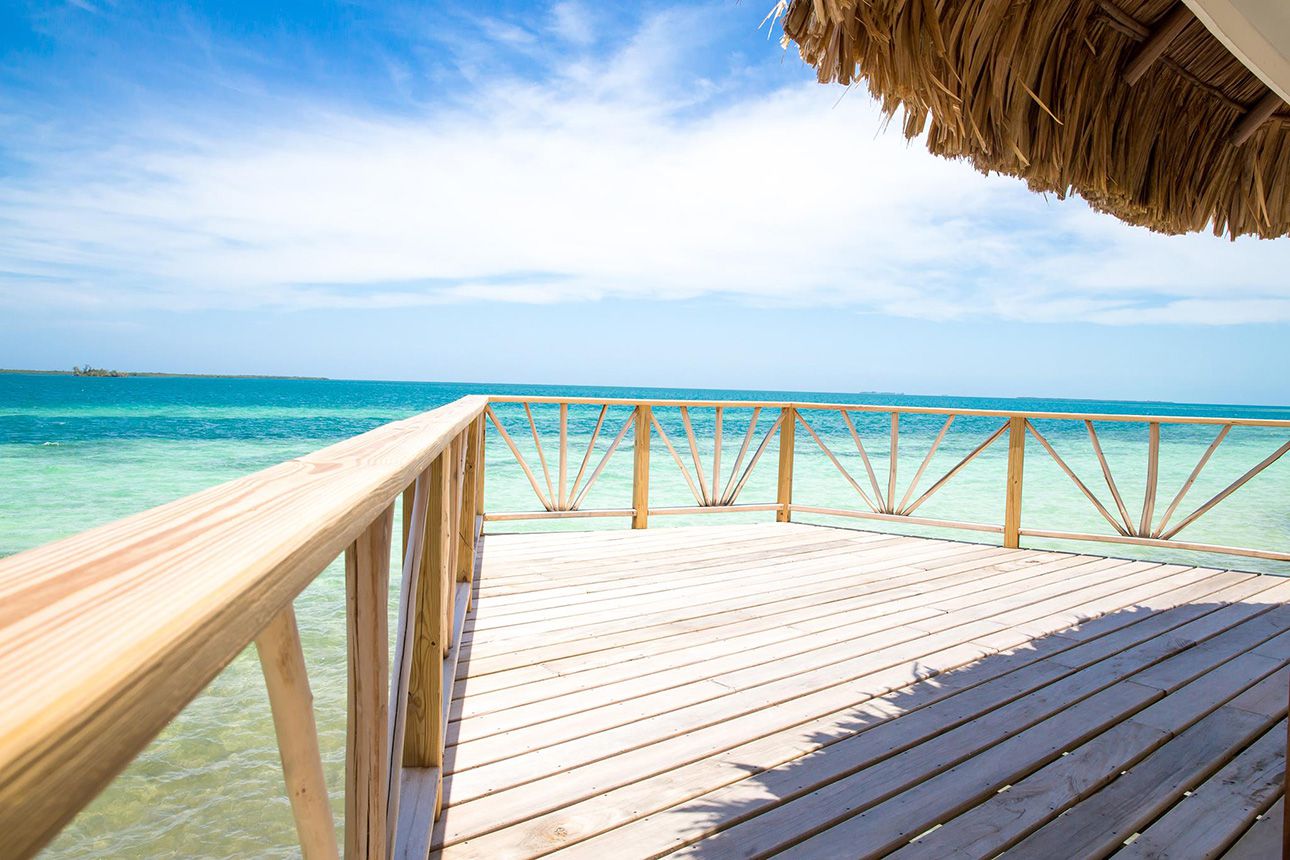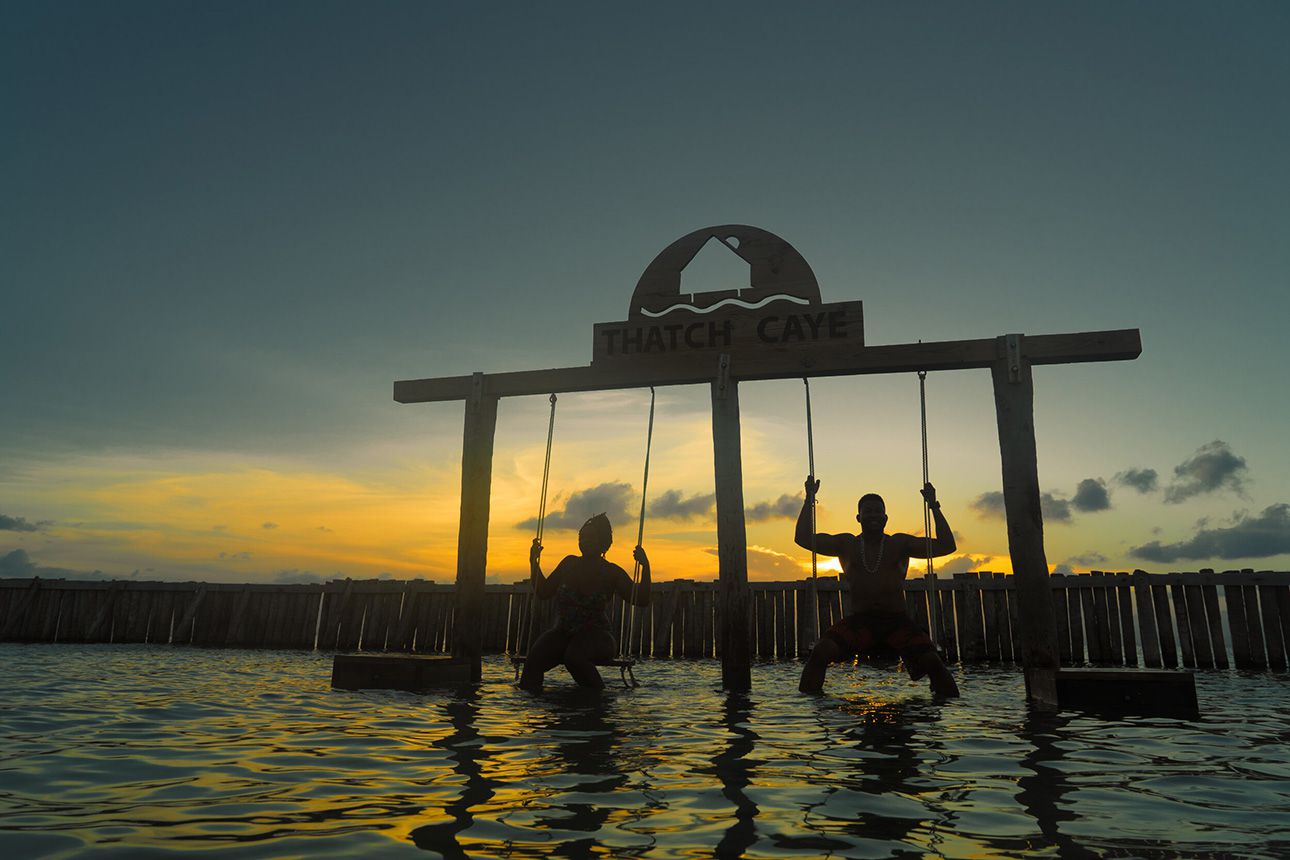 Free WiFi
Airport transfer
Non-smoking
$1,113.00
Price per night from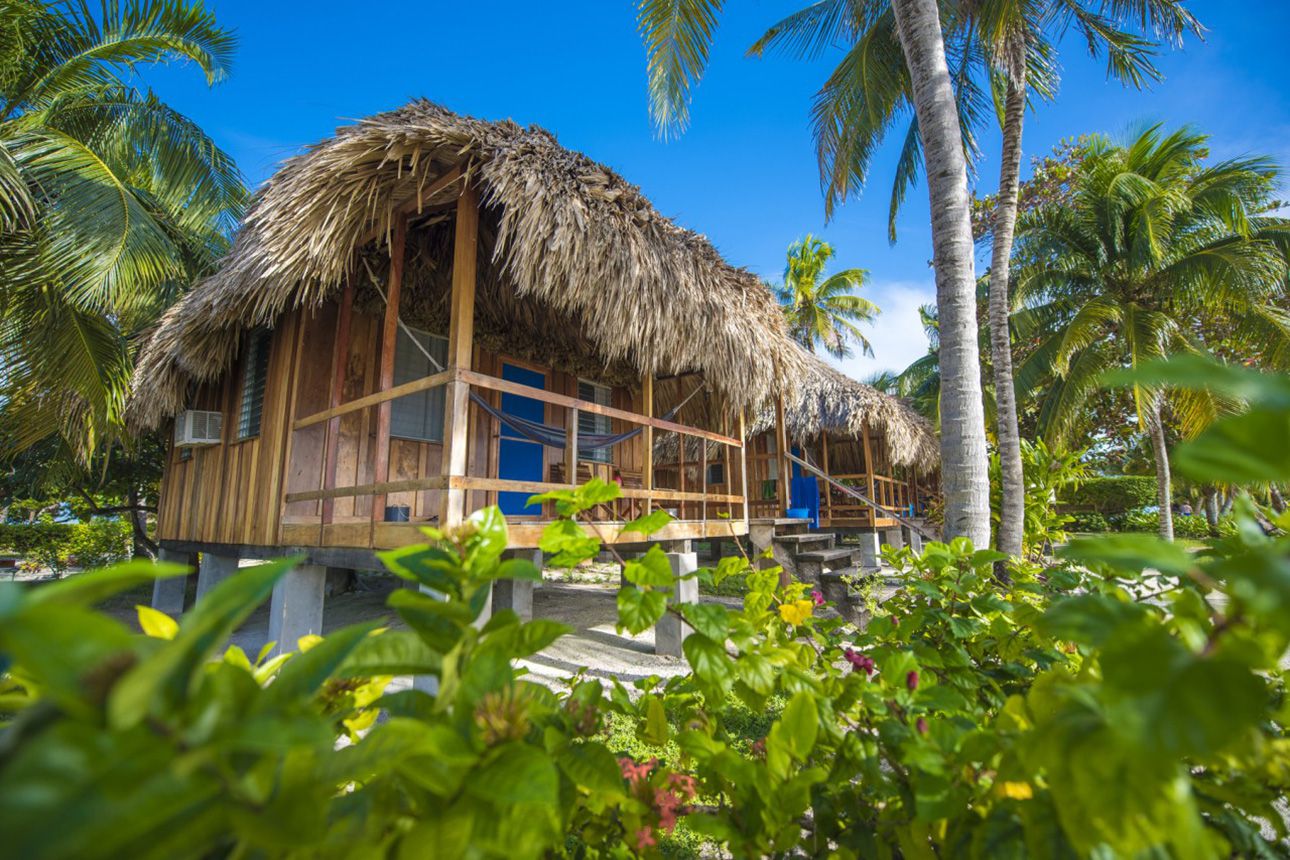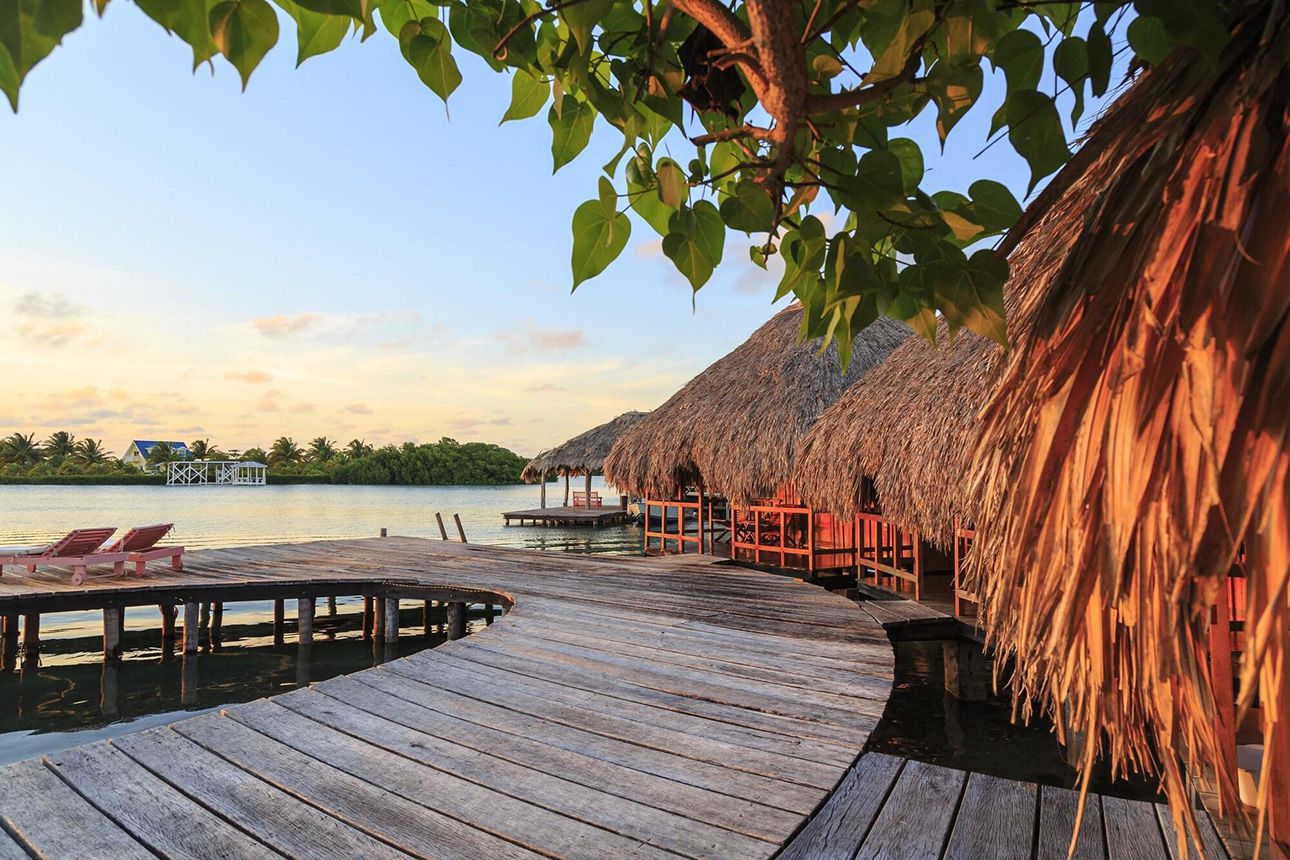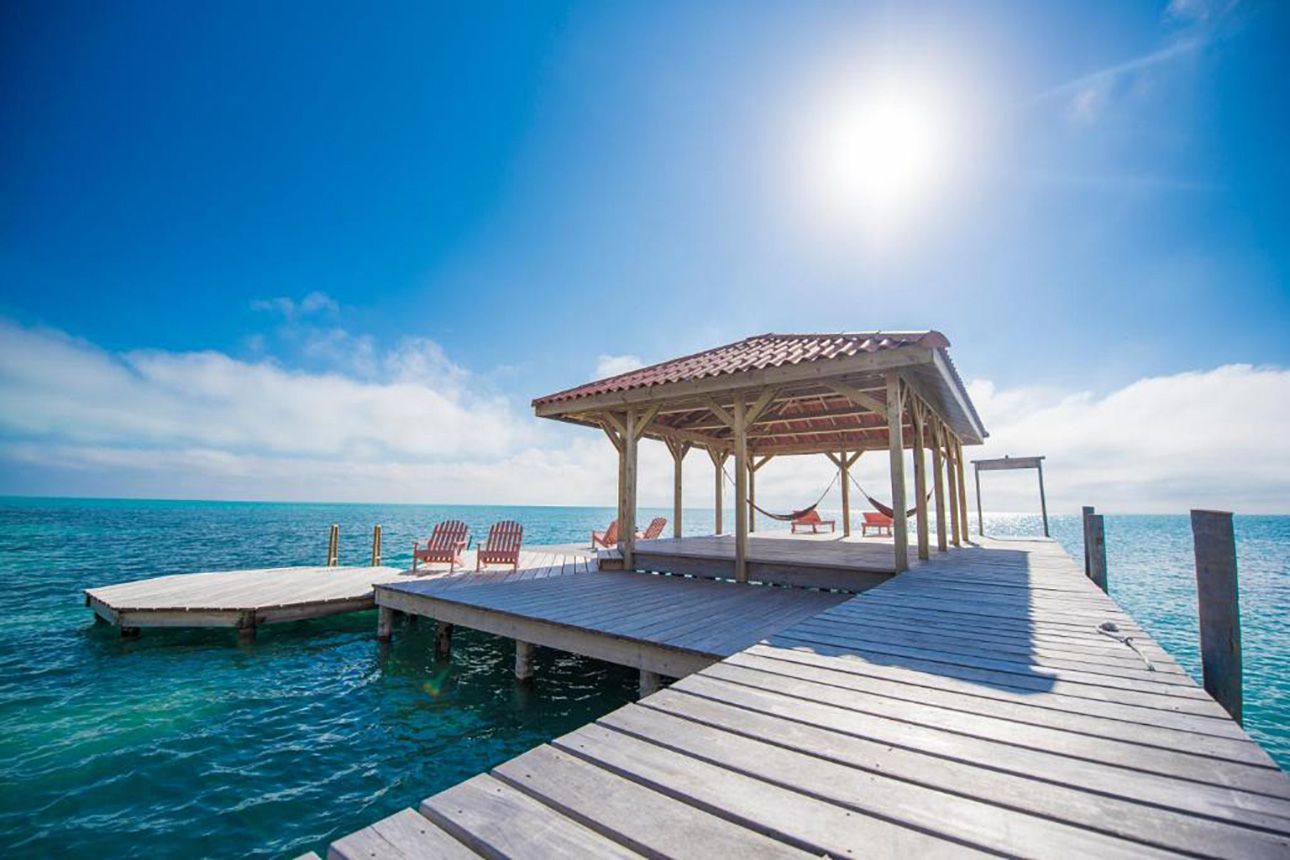 $328.00
Price per night from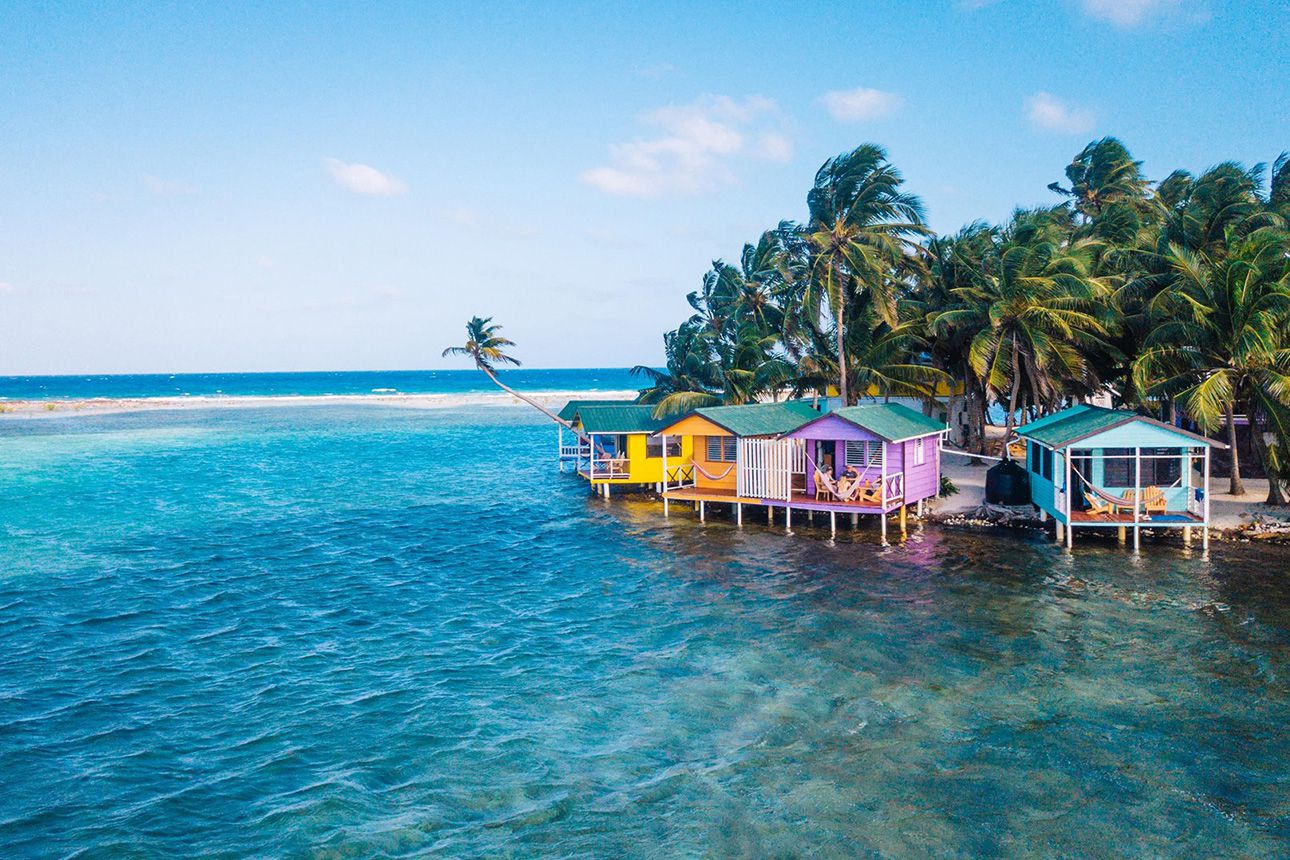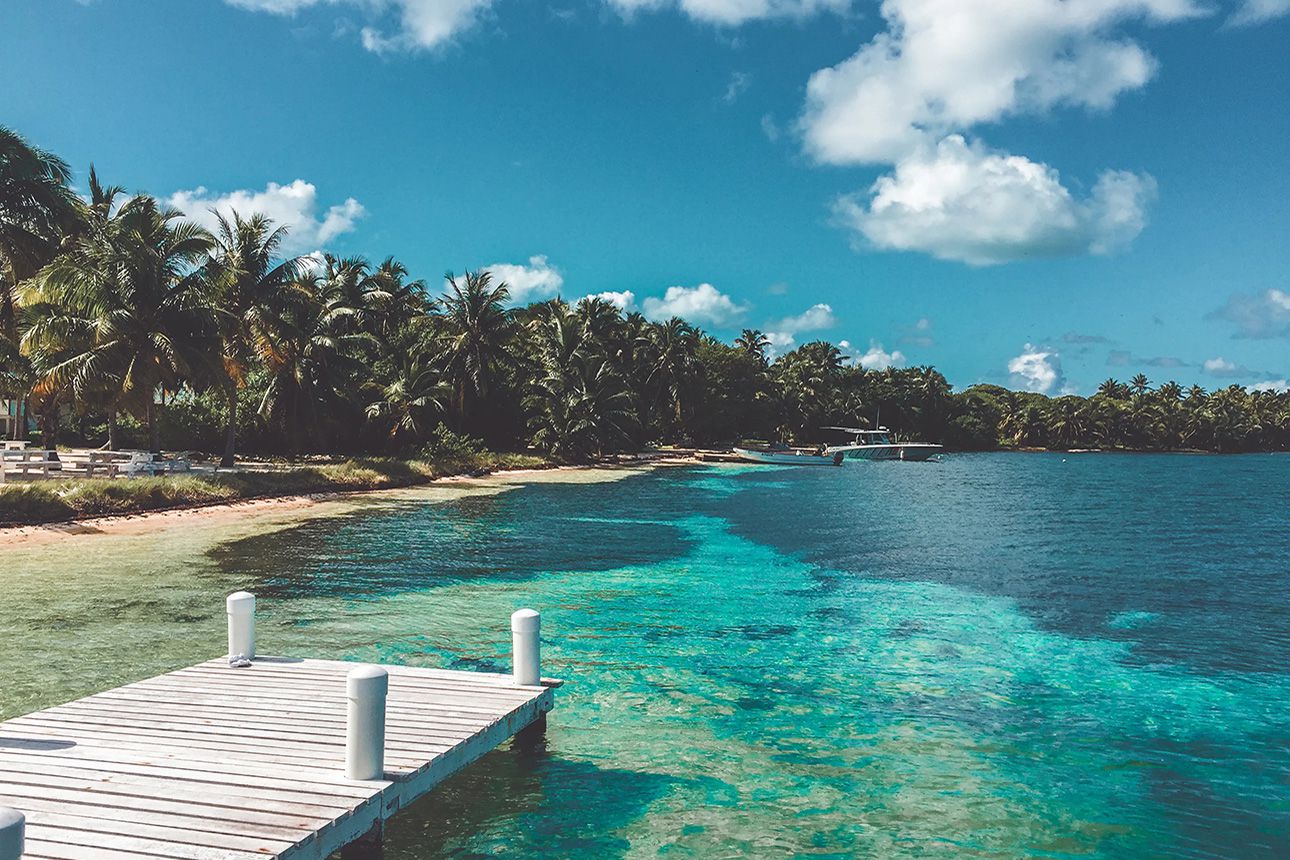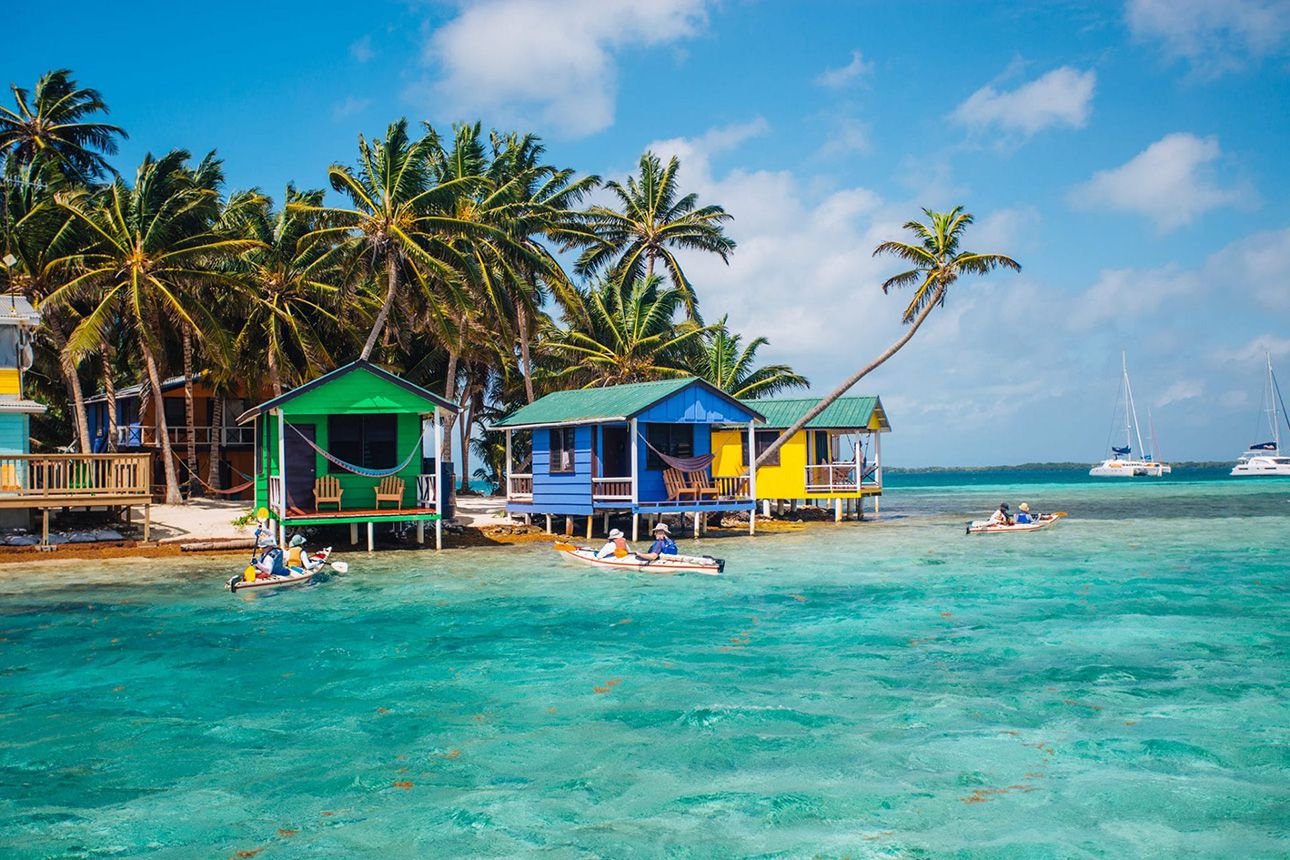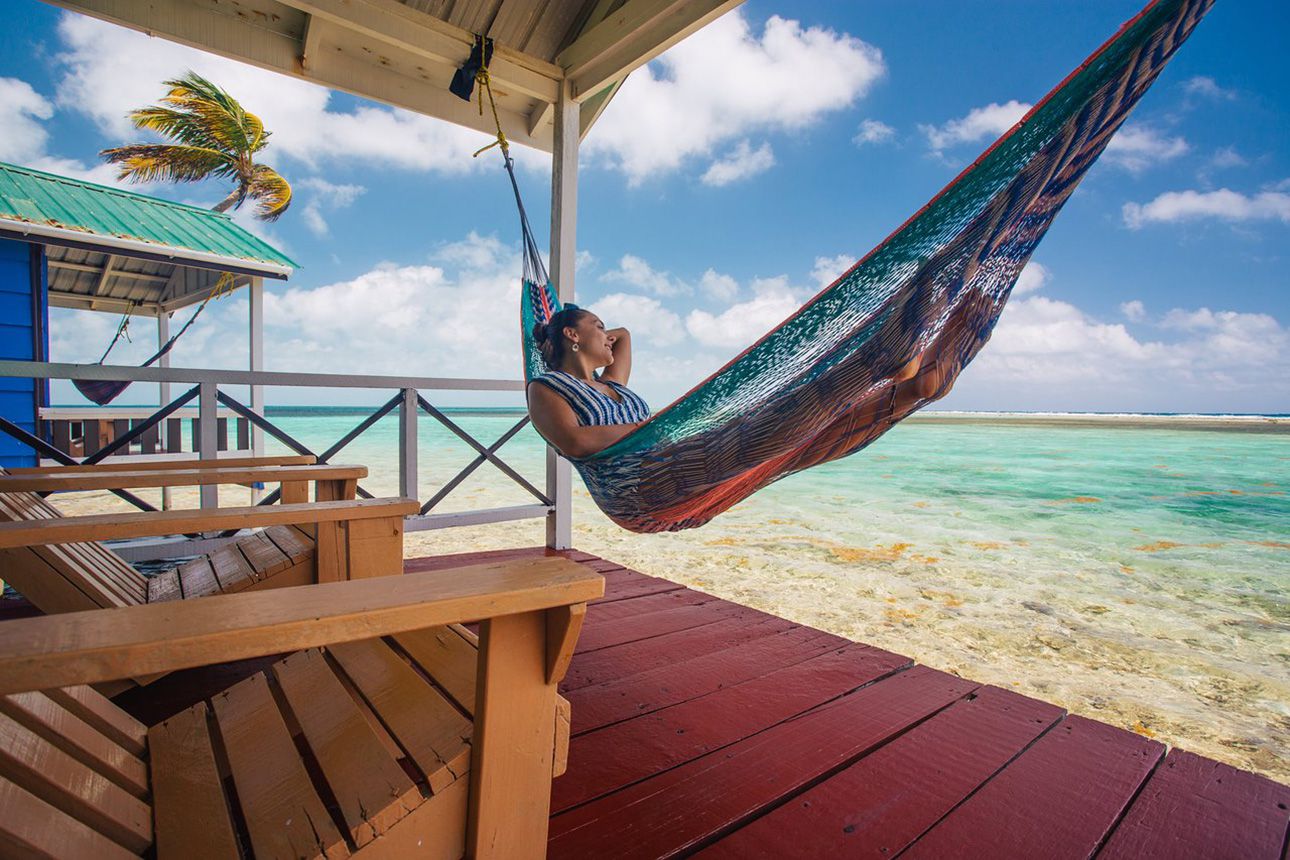 Tobacco Caye Paradise Resort
$90.00
Price per night from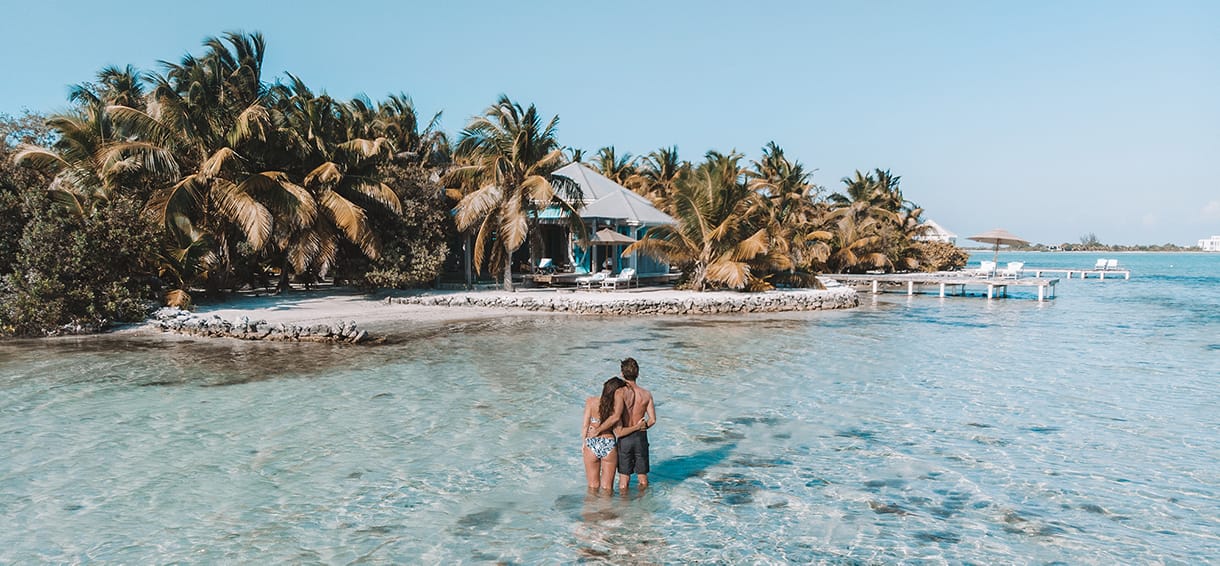 Best Time for Honeymoon in Belize
The best time to visit Belize for a honeymoon is from November to May when the weather is warm and dry. The rainy season is from June to October – the best time to visit if you want to go scuba diving. If you are planning to go during the rainy season, don't worry – it doesn't rain all day and night. You still get plenty of sunshine and can enjoy all the beach activities as usual. The rainy season temperatures are around 27 degrees Celsius/80 degrees Fahrenheit. Belize has two seasons: wet and dry. The wet season occurs from June to November, while the dry season occurs from December to May. The dry season has more sunshine and lower humidity, though it can still rain occasionally.
Average Cost of a Honeymoon in Belize
Generally, it is cheap to travel to Belize. Prices are lower than in many other tropical destinations, and the currency is also strong. A couple can easily spend $1,000 for a month-long honeymoon in Belize – if you're staying in luxury Belize honeymoon resorts, eating at expensive restaurants, and doing lots of activities. If you're on a tight budget, the cost of your honeymoon in Belize could be less than $500 for a month-long trip. You can find a Belize honeymoon suite on a budget of $20-$50 a night. You can find cheap restaurants and eat at local places to save money. There are many free and cheap things to do in Belize.
Things To Do in Belize for Honeymoon
Whether you want to chill on a beach or explore the culture, there is plenty to do in Belize. The following are some of the top honeymoon activities in Belize.
Scout the rainforests and rivers – Head to the rainforests, where you can find thousands of species of tropical plants and animals.
Explore the rivers and waterfalls, where you can spot exotic birds. Visit a wildlife sanctuary, where you can see primates and animals that are critically endangered.
Visit Mayan ruins —There are many ancient Mayan ruins in Belize that were built thousands of years ago.
Go on an ocean safari or snorkel—Spend a day at sea and explore the waters around Belize.
Travel the coral reef, swim with tropical fish and marine turtles and sip cocktails as you drift through the water.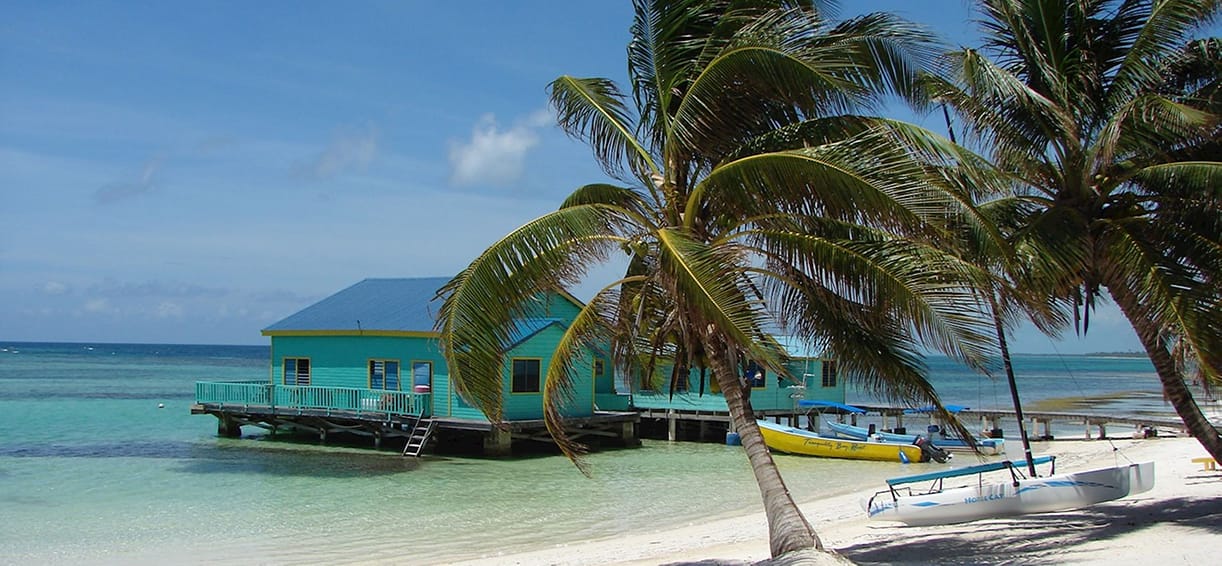 Summary
There are so many things to do in Belize if you want to explore the culture, if you want to chill out on the beach, or if you want to scuba dive. The best time to plan your honeymoon to Belize is from November to May, when the weather is warm and dry. So don't hesitate to book a honeymoon suite in Belize and enjoy all that tropical paradise has to offer.
FAQ
What is the price for honeymoon resorts in Belize?
The price for honeymoon resorts in Belize can vary depending on the time of year and the specific resort you choose. However, you can expect to pay anywhere from $800 to $1,500 per night for a typical luxury resort.
Which month is best for a honeymoon in Belize?
The best time to visit Belize for a honeymoon is typically between December and April. This is when the weather is driest and the temperatures are most pleasant. However, keep in mind that prices will be higher during this peak season.
How far in advance should you book your honeymoon to Belize?
You should book your honeymoon to Belize at least four to six months in advance in order to get the best rates. Last-minute bookings can be expensive, so it's best to plan ahead.
Is Belize nice for a honeymoon?
Yes, Belize is an excellent choice for a honeymoon. It offers stunning beaches, amazing jungle landscapes, and a wide variety of activities to keep you busy. Plus, the people are incredibly friendly and welcoming
Top Hotels & Resorts
Tags: best travels deals, st thomas vacations all inclusive, algeria vs seychelles vacation, boutique hotel in washington, best time of year to go to dominican republic, hotels with balconies new orleans, nashville boutique hotels, hawaii resorts adults only, turks and caicos boutique hotels, hawaii and maui, bali maldives, best month to visit puerto vallarta, places to stay in white sands national park, st john all inclusive vacation packages, t mobile park hotels, honeymoon dominican republic all inclusive, nice hotels in st augustine, overwater villas bali, cancun and jamaica, all inclusive turkey vacation