The best adults-only resorts in Maui, Hawaii, have unique features for singles or couples so they may party guilt-free without family or children around. A popular destination for tourists worldwide, Maui Island hosts some beautiful all-inclusive resorts for adults only in Hawaii. The island is known worldwide due to its attractive beaches, vibrant culture, and pristine rainforest.
No wonder locals like to say "Maui no ka oi", meaning "Maui is the best".
Are you planning a vacation to this lovely, full-of-life Hawaii Island? If so, read our comprehensive guide to know all about Maui's all-inclusive resorts for adults only, including the best time to visit, average cost, and more.
Best Hotels & Resorts
Best hotel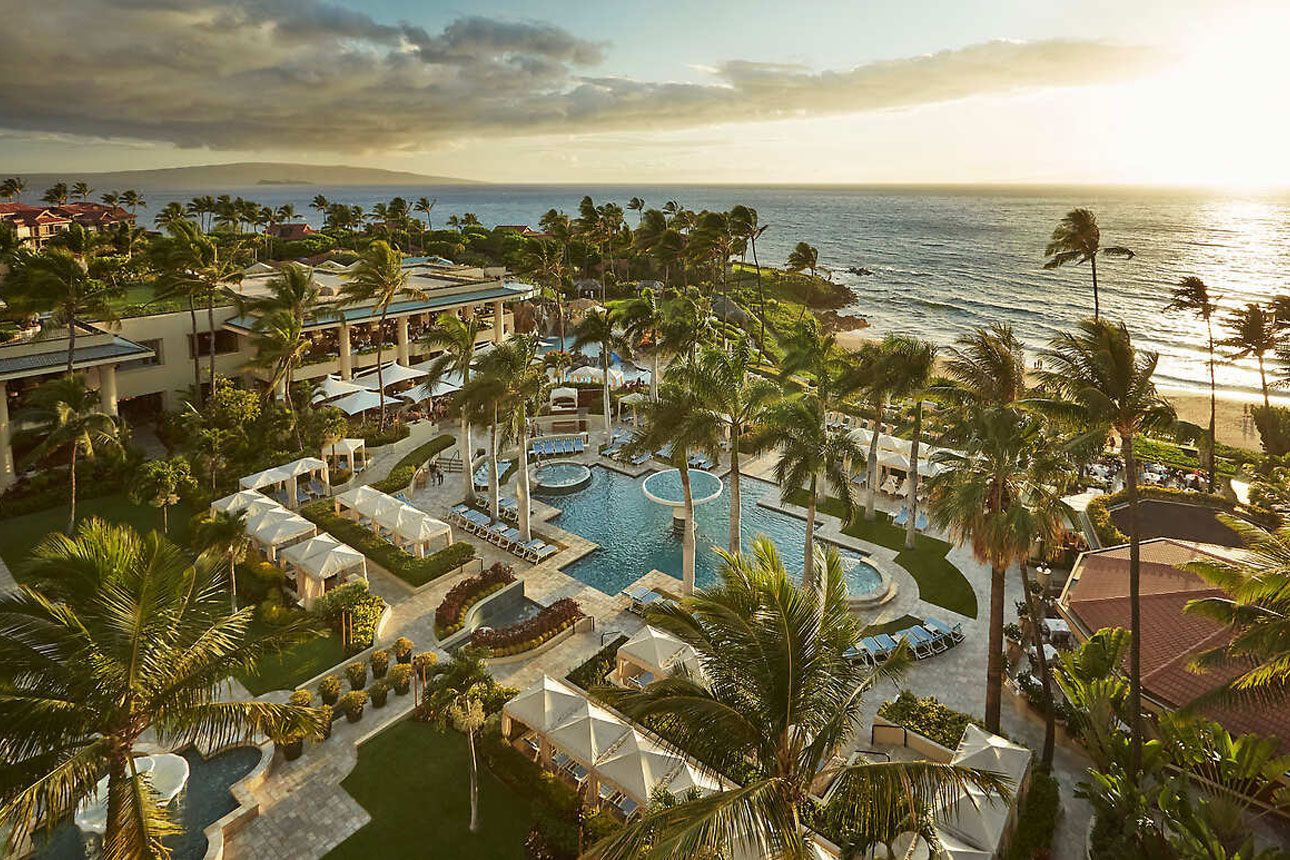 Four Seasons Resort Maui at Wailea
$1,195.00
Price per night from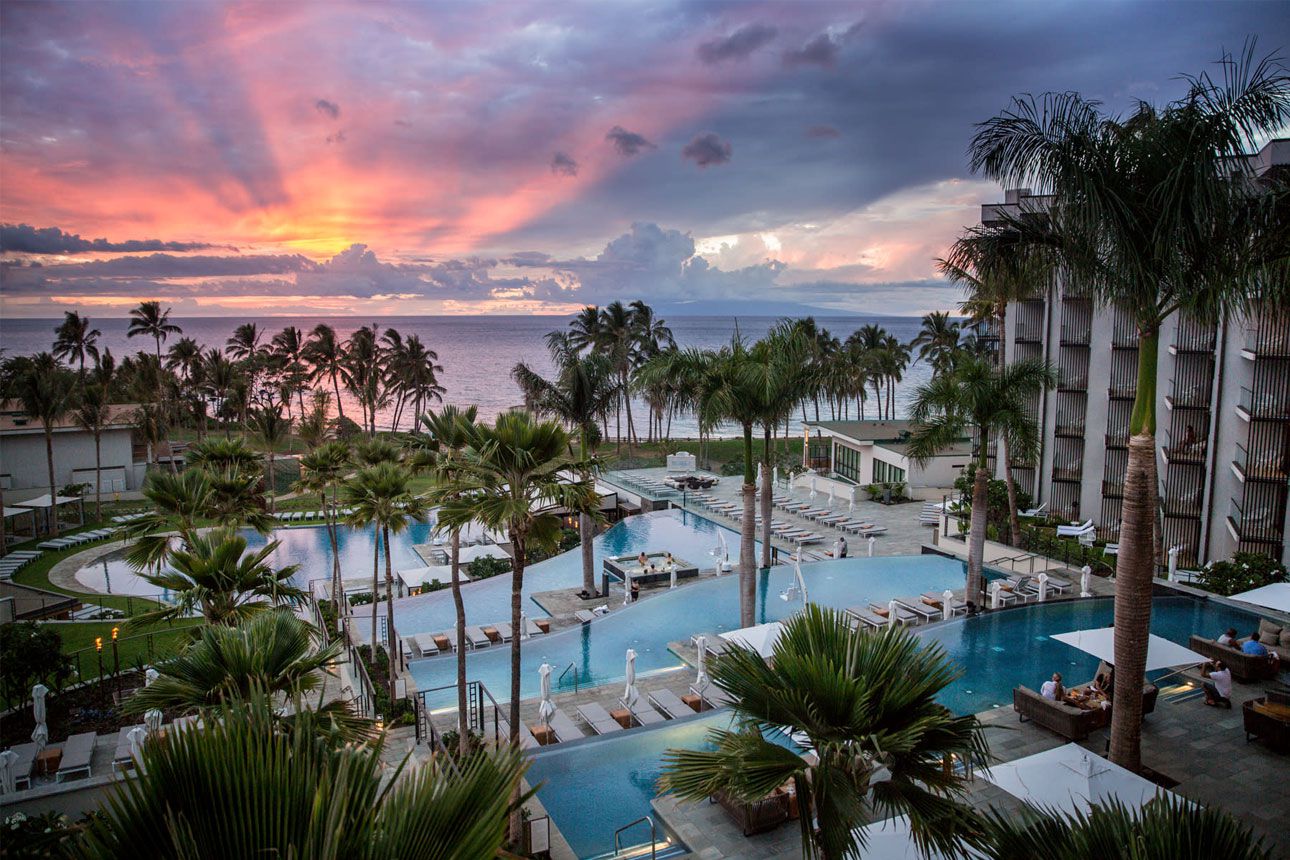 Andaz Maui At Wailea Resort
Gym
Non-smoking
Pet-friendly
$1,009.00
Price per night from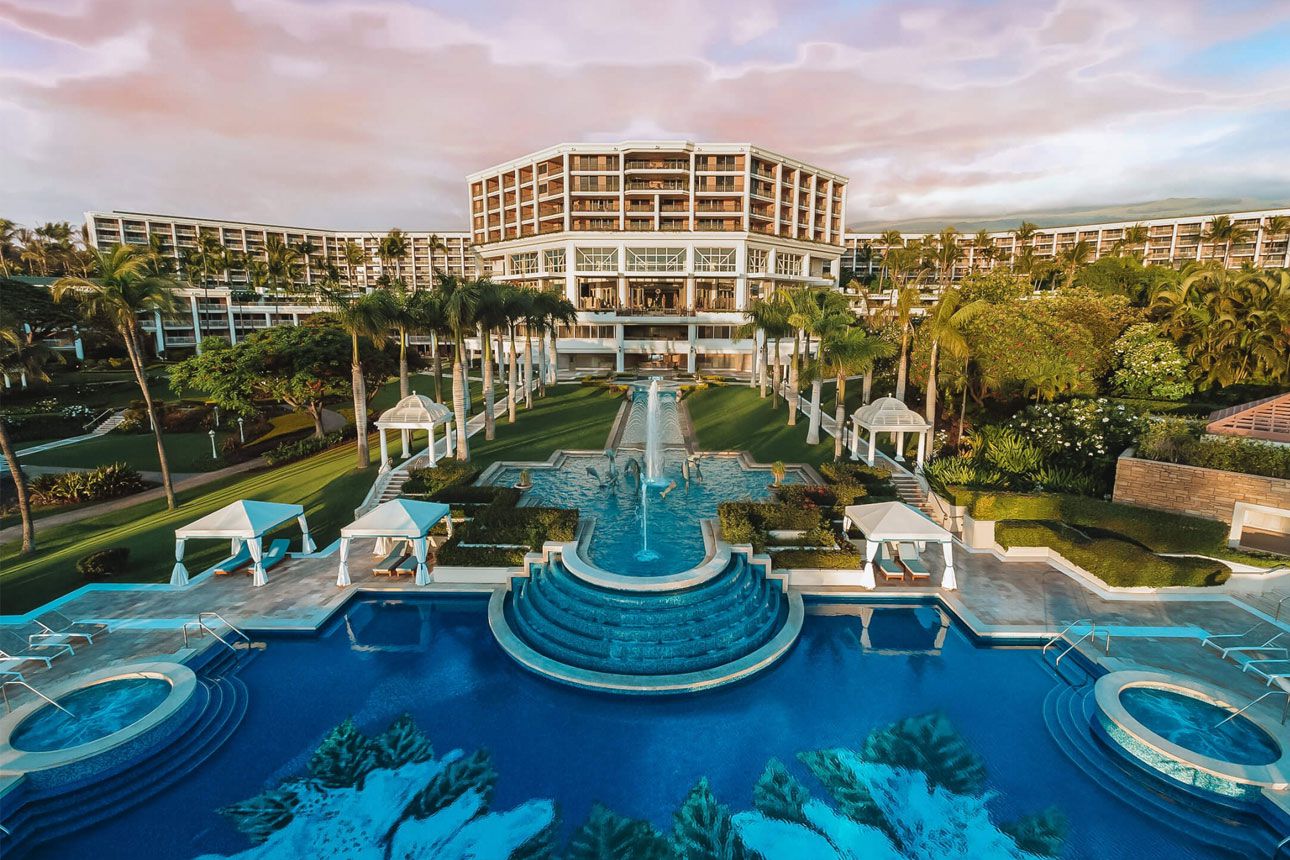 Grand Wailea Resort Hotel & Spa, A Waldorf Astoria Resort
Pet-friendly
Free WiFi
Pool
$1,149.00
Price per night from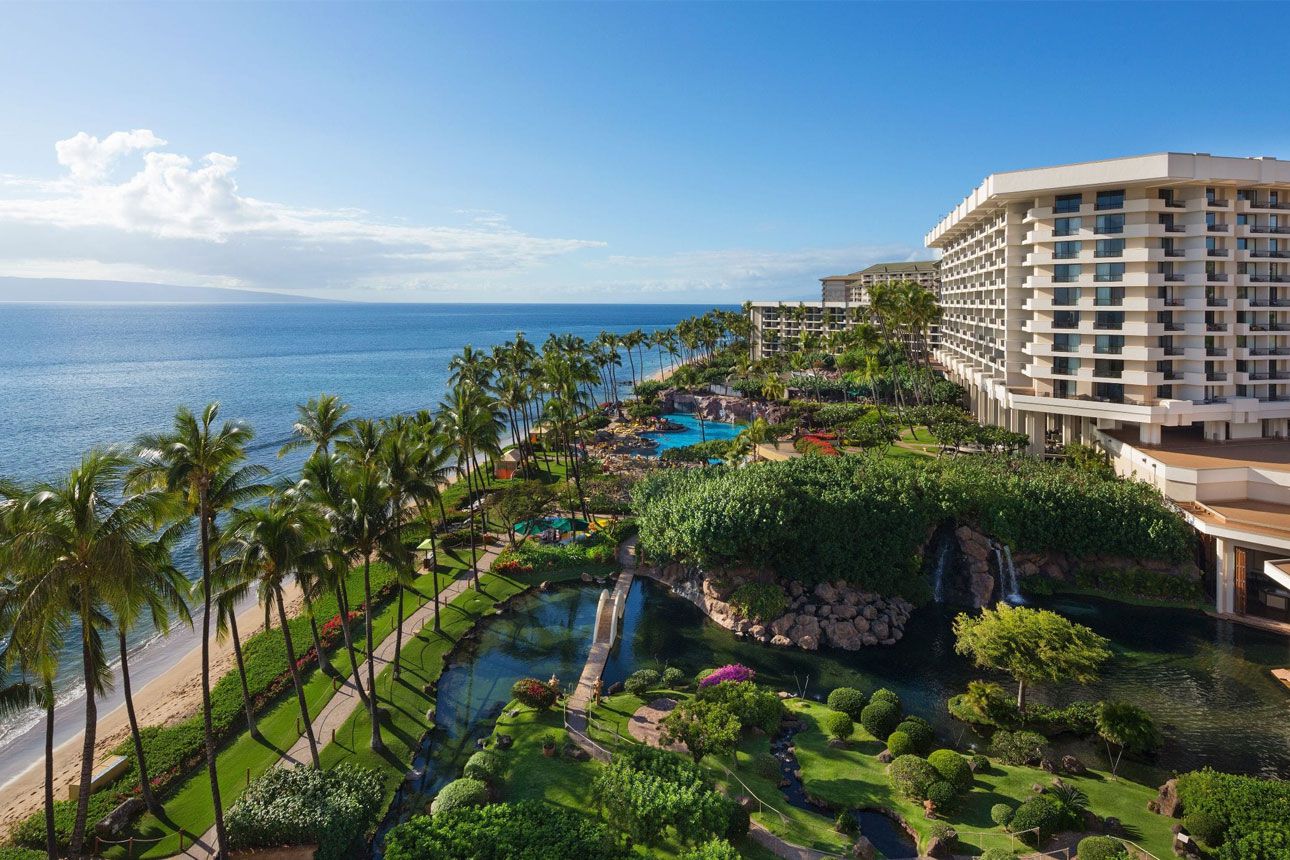 Hyatt Reg Maui Resort And Spa
Airport transfer
Parking available
Pool
$586.00
Price per night from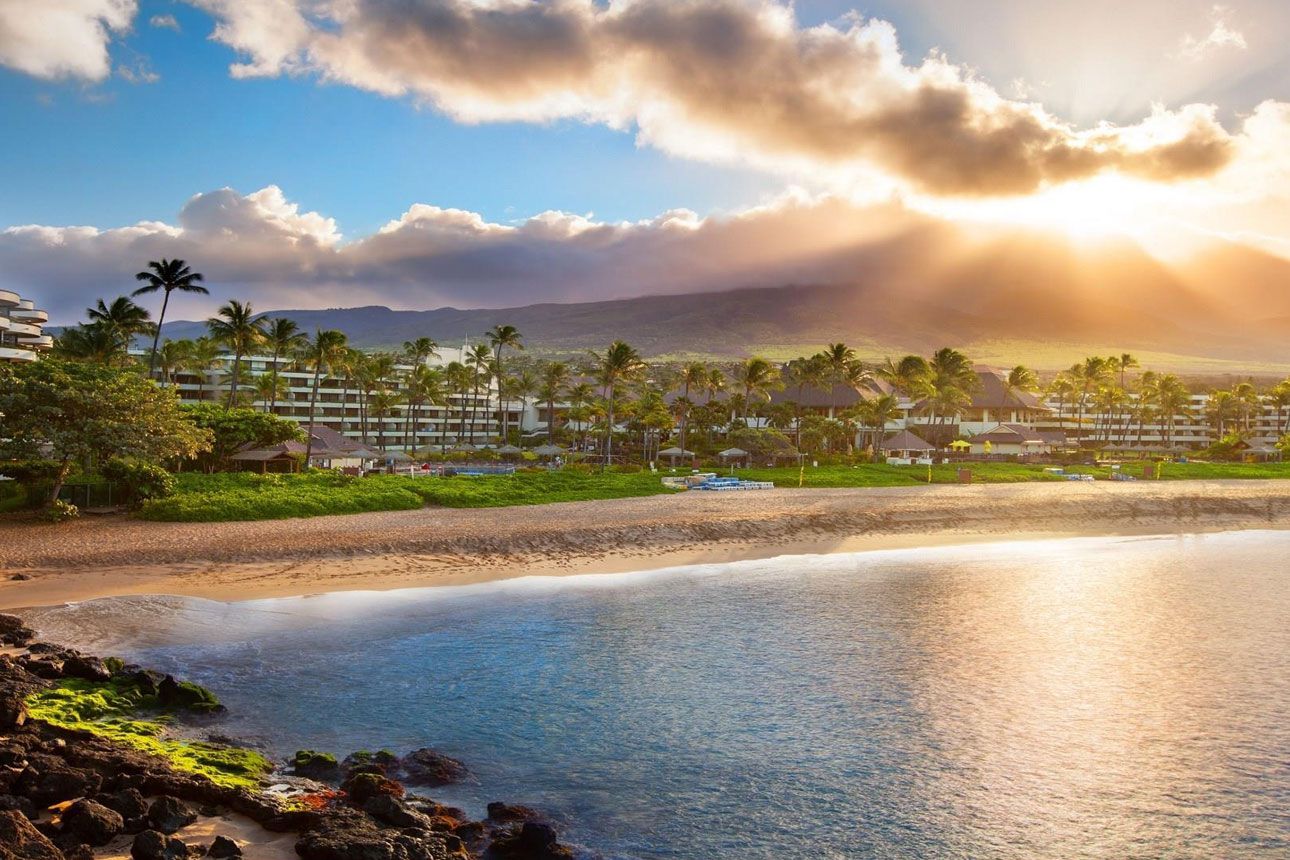 Sheraton Maui Resort & Spa
Air conditioning
Free WiFi
Parking available
$569.00
Price per night from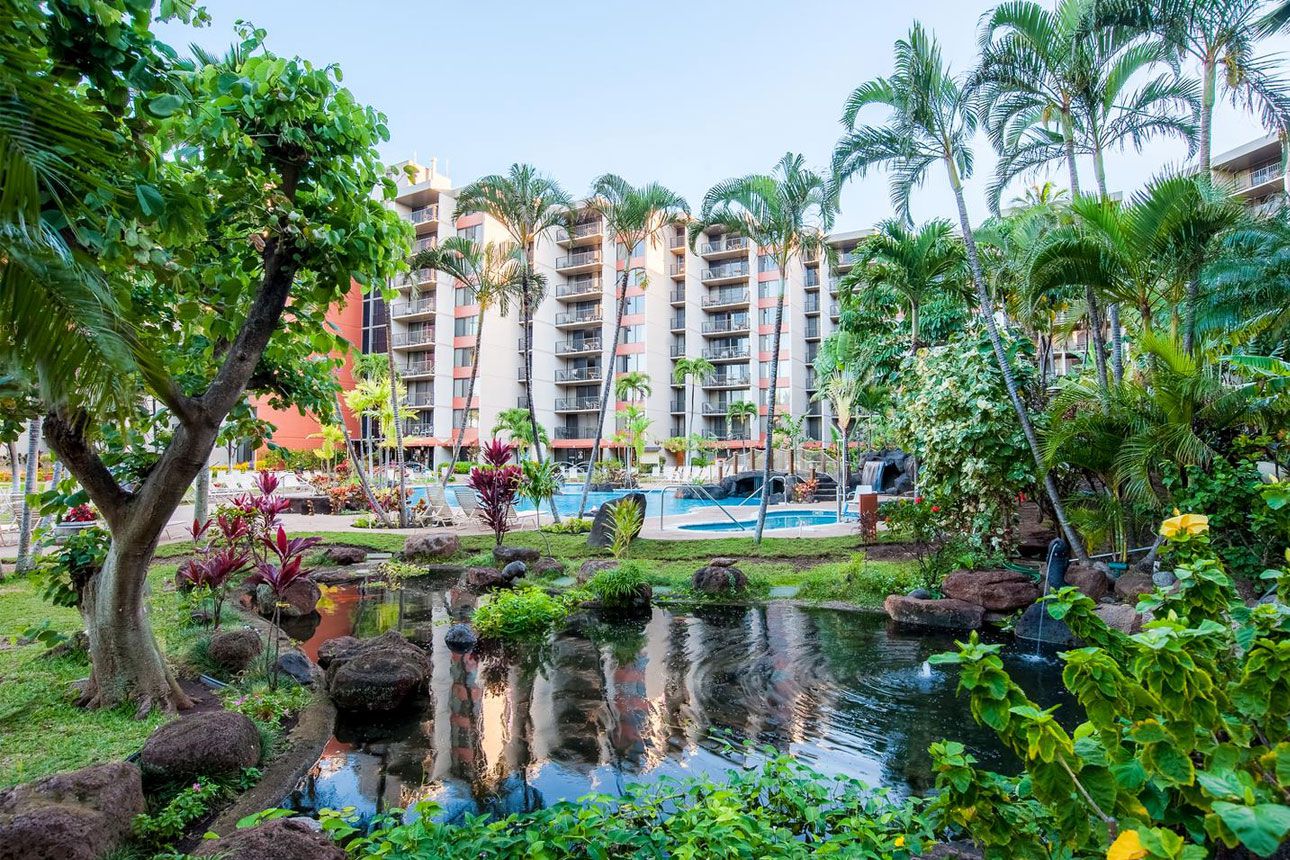 Aston Kaanapali Shores Resorts
$309.00
Price per night from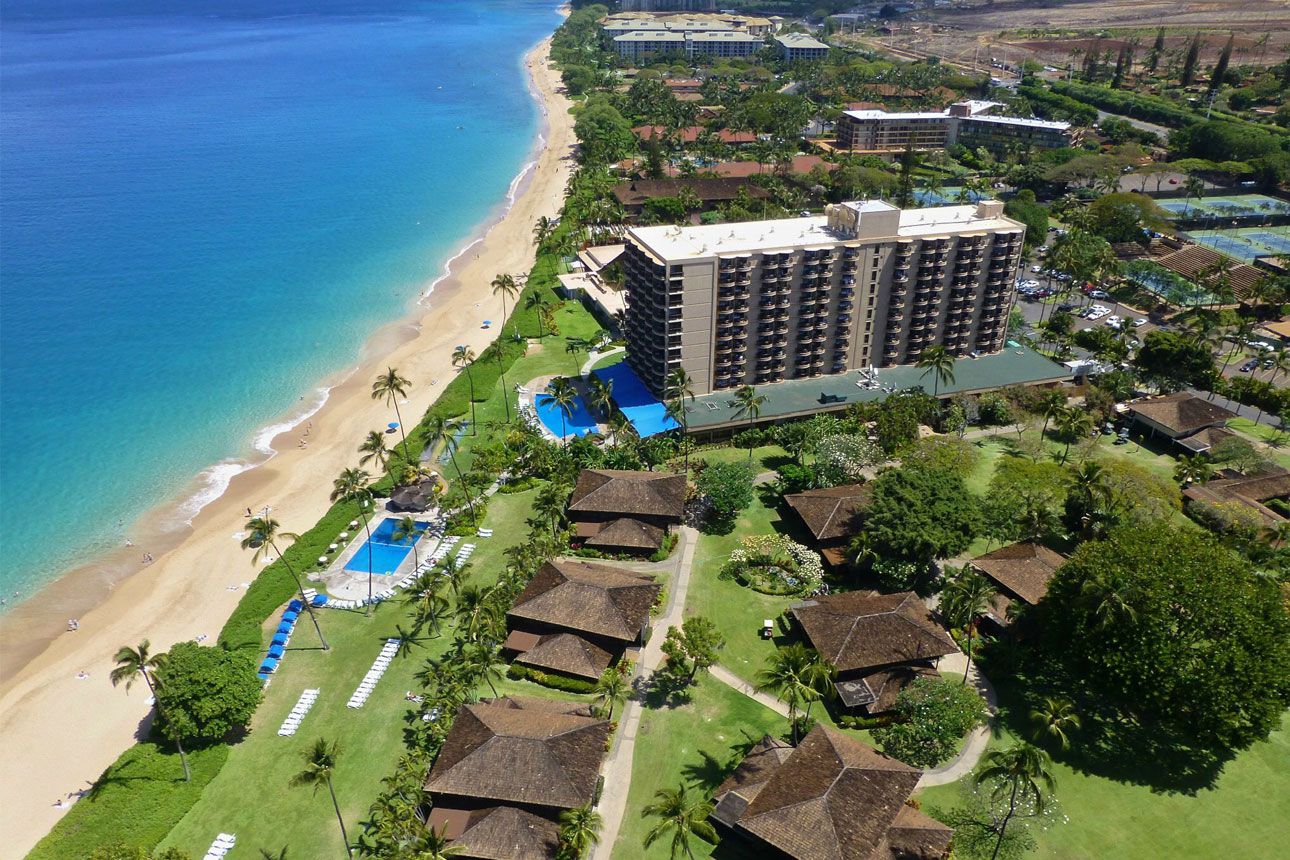 Air conditioning
Pool
Free WiFi
$288.00
Price per night from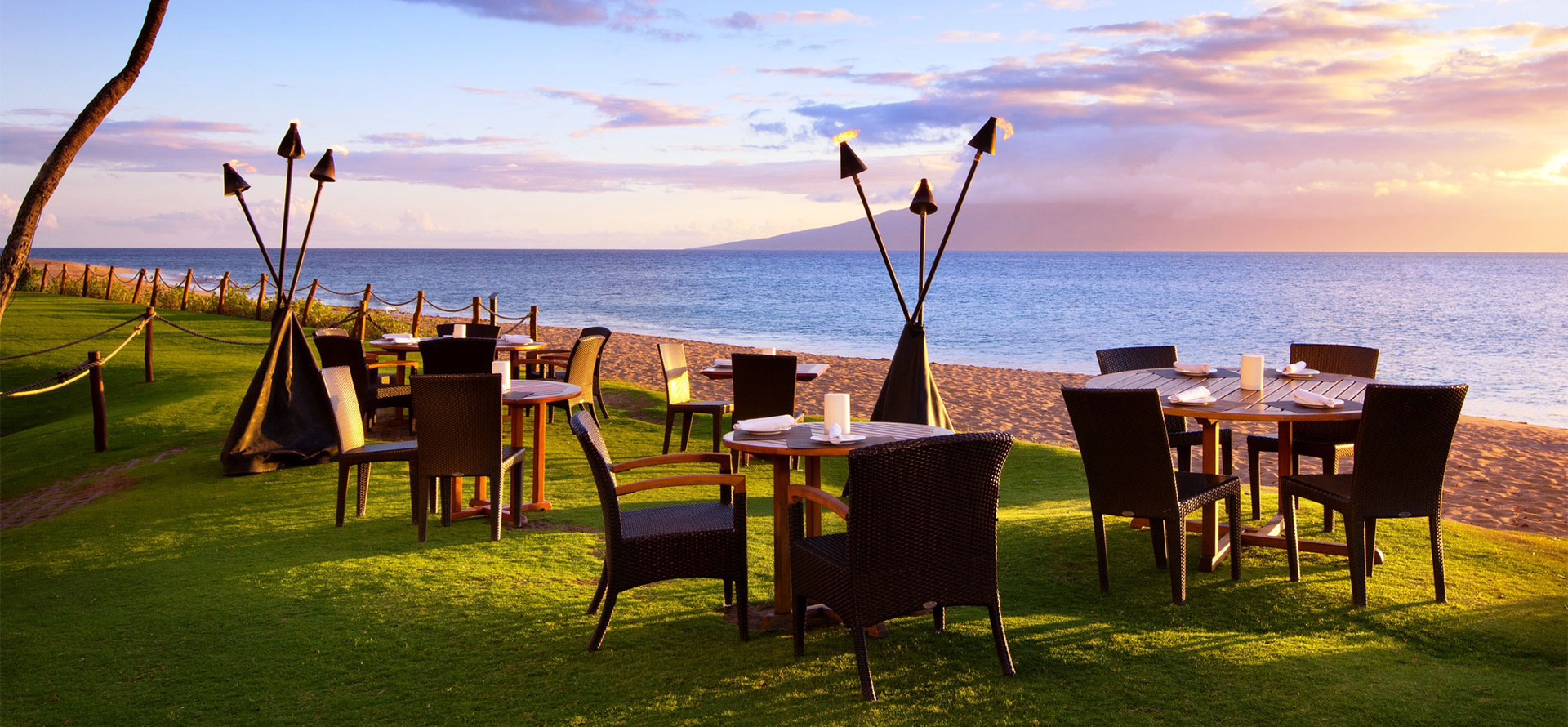 Best Time To Visit Maui
The best time to visit this Hawaiian Island is between April and May, September and November. The fall and spring shoulder seasons offer the friendly weather travelers seek without massive crowds and higher rates accompanying winter and summer. However, if you love surfing and want to do it, the best time is during winter. Make sure to book early to get generous rates.
Average Cost Of Adults-Only Resorts In Maui
Maui hosts expensive, luxurious, and cheaper accommodation like all other Hawaii Islands. The island offers something for all. The cost of adults-only resorts in Maui varies based on several factors, such as peak season, off-season, rainy season, high temperatures, and more. The cost also varies based on location. For example, resorts near popular shorelines will cost you more than ones that are far.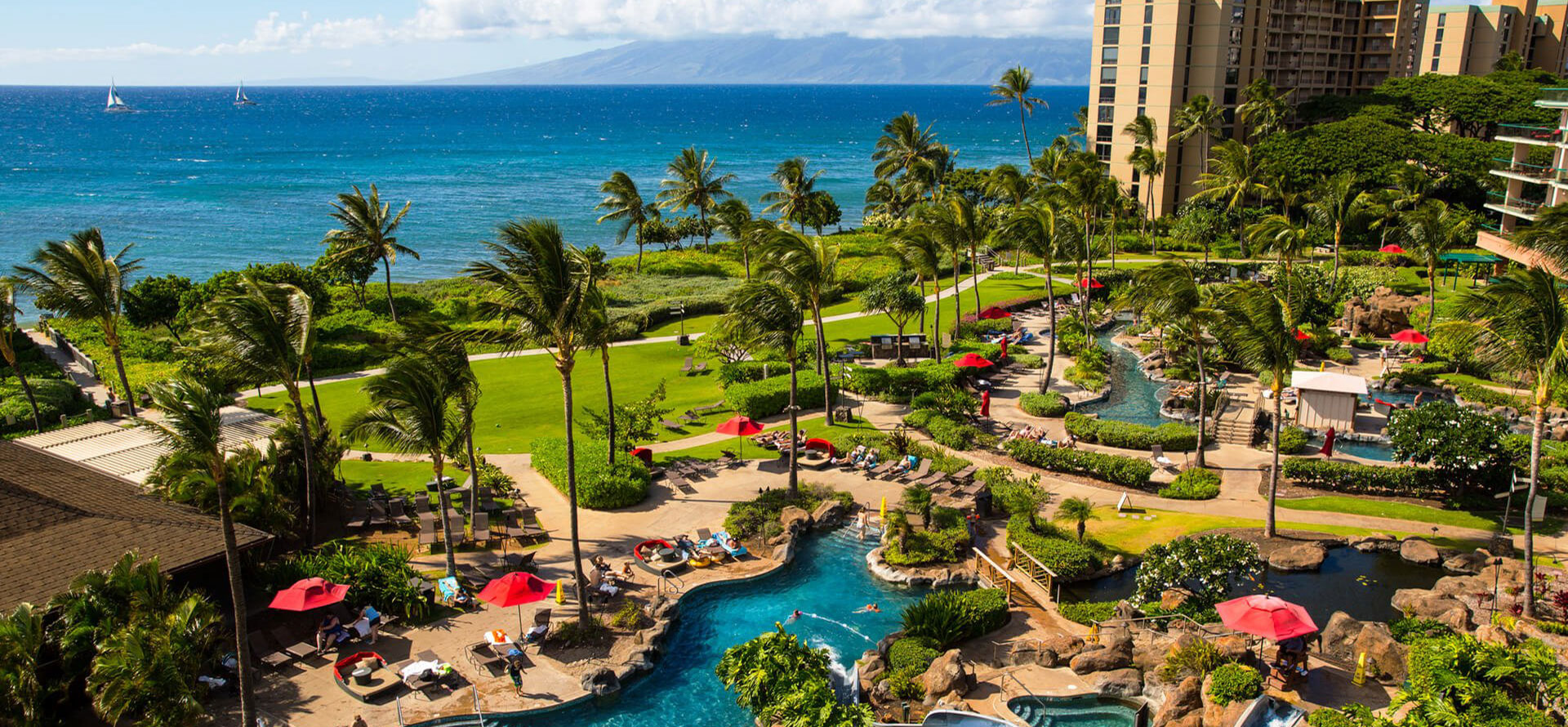 Things To Do In Maui For Adults
There's something for everyone in Maui, Hawaii, like stellar sunsets, natural beauty, gorgeous beaches, and prime whale-watching. While you might be unable to see and perform everything on the first or second trip, we've chalked out some essential activities that adults can undertake in Maui, Hawaii. Besides staying in an adult-only resort in Maui, here are a few things you should do to make your vacation worth remembering:
Beaches
With 120mi of coastline, this Hawaiian island boasts over 29mi of attractive beaches. These world-famous shores offer red, black, and white sand beaches, windsurfing, and surfing spots. In addition, you can sunbathe, snorkel, or even swim. Many beaches have lifeguards, restrooms, and picnic facilities and are readily accessible. Nevertheless, here are some must-see beaches in Maui for adults:
Makena Beach:

this beach is a "White sand beach" and is increasingly popular on Maui island. It's popularly called "The Big Beach".

Kaanapali:

this pristine white sand beach attracts many adults primarily because it's located near the best Maui hotels for adults.
Land Activities
Maui's diverse locations and geography offer adults an exciting range of land activities and adventures if they can pull themselves away from its beautiful beaches. You can become a Hawaiian cowboy (paniolo) for the day on the horseback ride or witness a stunning sunset from Haleakala. Plus, you can mount through the jungle on the adrenaline-pumping zipline and rappelling adventure. Or, you can spend your day relaxing by perusing art galleries and shops in Lahaina. Here are some quick land activities adults should perform:
Golf:

From Wailea to Kapalua, the golf courses views in Maui, Hawaii, are incredibly intoxicating that you'll wish to frame the scoreboard when you come back home

Hiking:

Want to experience the beauty of this amazing Hawaii island? If so, explore its various hiking trails, and you won't be disappointed

Horseback Riding:

Head toward Upcountry ranches and rolling hills to experience paniolo 'Hawaiian cowboy' culture

Rappelling And Ziplining:

Fly in the air with Maui's several zip lines. Or, you can dive into the waterfall on the rappelling adventure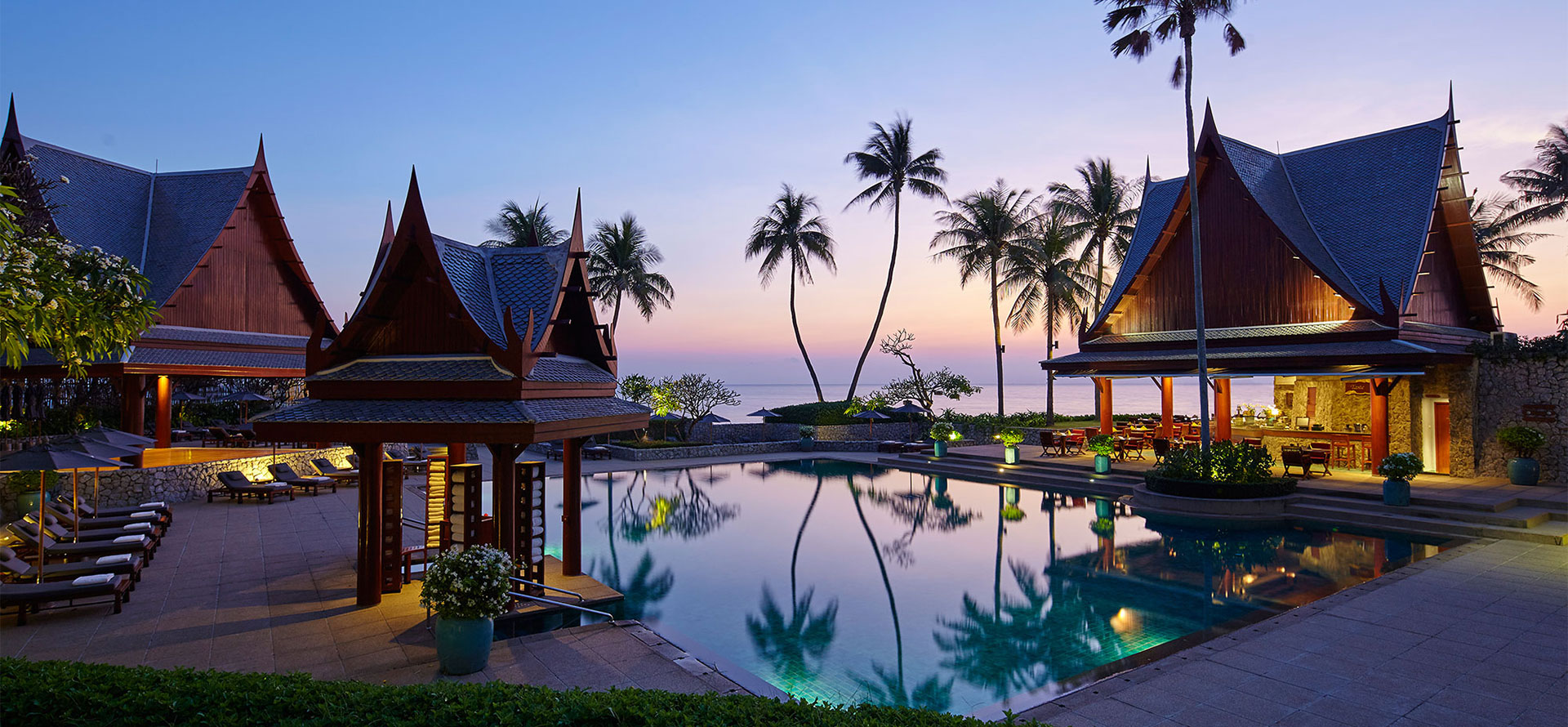 Water Activities
Maui's dreamy beaches and splendid cobalt-blue waves will attract you to immerse yourself in the water. Whether you wish to snorkel, perform scuba diving, or spend the day swimming, Maui provides adults with an enticing variety of water-related activities. You can learn Hawaii's water sports and surf lessons, spy whales, or enjoy viewing the heavenly beauty of the island on the ferry trip. Exploring Maui's waters is arguably the best and most effective way to discover its unique beauty. Luckily, some of the best adults only hotels in Maui, Hawaii, are located near the shorelines, making it easier to enjoy water activities. Here are some water activities you should take part in:
Surfing:

You can watch seasoned surfers or do surfing by yourself on the light waves

Snorkeling And Scuba:

Do snorkeling and scuba diving and explore the hidden side of this beautiful Hawaiian island
Air Activities
Get an aerial view of the sparkling white, red, and black sand beaches, rugged mountains, and azure blue waters by embarking on the aerial adventure. From parasailing to helicopter tours and more, there are various ways you can get to see the island's beauty.
Helicopter Tours:

Soar above the most iconic locations and landscapes, from Hana waterfalls to Haleakala, on the high-flying helicopter tours
FAQ
What does adults-only all-inclusive mean in Maui?
Adults-only all-inclusive resorts in Maui are resorts that are specifically geared towards adults, with no children allowed. All-inclusive resorts include all meals, drinks, activities, and entertainment in the price of the room, so you can relax and enjoy your vacation without worrying about additional costs. Adults-only all-inclusive resorts in Maui are the perfect way to relax and recharge, without having to worry about children running around. Whether you're looking for a romantic getaway or a chance to unwind with your friends, these resorts offer everything you need for an unforgettable vacation.
What month is the cheapest to fly to Maui All-Inclusive Resorts Adults-Only?
The cheapest time to fly to Maui All-Inclusive Resorts Adults-Only is typically in the months of January and February. However, there are often deals to be found in the shoulder seasons of March and April, as well as November and December. If you are flexible with your travel dates, it is always worth checking for last-minute deals.
Which side of Maui is best for adults to stay on?
When it comes to finding the perfect all-inclusive Maui resort for adults, there are a few things to consider. First, think about what kind of atmosphere you're looking for. Do you want a party scene? Or are you hoping for something a little more low-key?There are all-inclusive resorts on both sides of Maui, so it really depends on your preferences. If you're looking for a more relaxed atmosphere, you might want to consider staying on the west side of Maui. This part of the island is known for its slower pace and stunning sunsets.If you're hoping to be closer to the action, then the east side of Maui might be a better bet. This side of the island is home to some of Maui's best beaches, as well as a number of restaurants and bars.No matter which side of Maui you choose, you're sure to have an amazing time at one of the island's all-inclusive resorts.
Top Hotels & Resorts
Tags: best travels deals, lake tahoe best time visit, seychelles vs bora bora, savannah boutique hotels, top resorts mexico, st thomas or st john vacation, top hotels colorado, all inclusive cabo vacation package, best resorts in punta cana, honeymoon in the vermont, best month to visit germany, belize over the water, all inclusive iceland honeymoon, best places to stay in pismo beach, hotels close to asheville airport, cat friendly hotels st george, best time to visit st lucia, sacramento hotels airport, tucson airport hotels, lexington best hotels