Bali is a destination that fulfills many newlywed's desires to escape to tropical jungles, hill stations, rice fields, and scenic beaches. Plus, Bali has so many photogenic areas that are not overcrowded by tourists, providing married couples with the intimacy and magical moments they deserve. In addition to this, there are so many activities to do in Bali, you and your new husband or wife will never get bored.
For example, you can swim, dive, snorkel, surf, trek in the mountains, raft, visit temples, and participate in cultural activities. This Indonesian province is a destination that provides something for everyone. However, choosing a Bali Honeymoon resort or hotel can be a difficult task as there are just so many; it can make organizing Bali for a honeymoon overwhelming and time-consuming.
Best Hotels & Resorts
Best hotel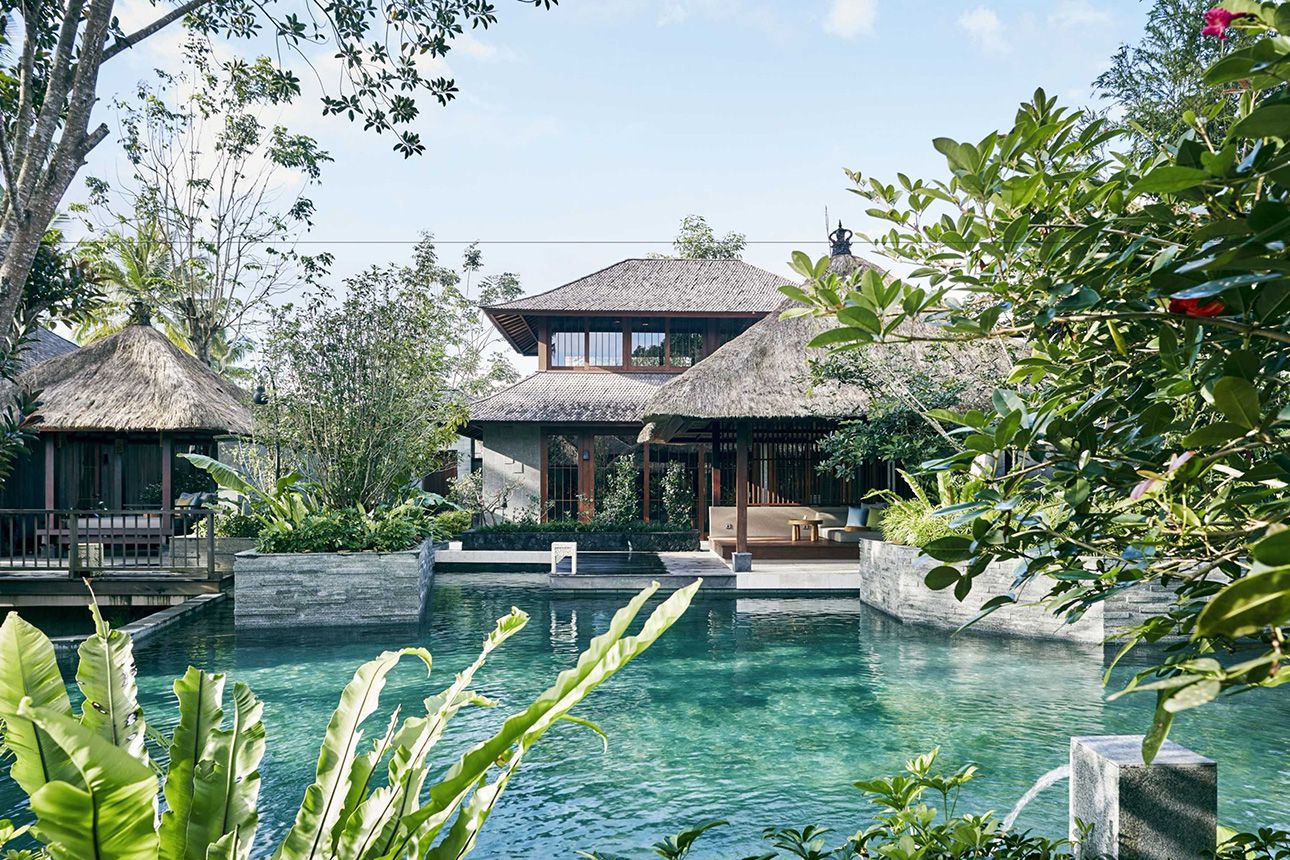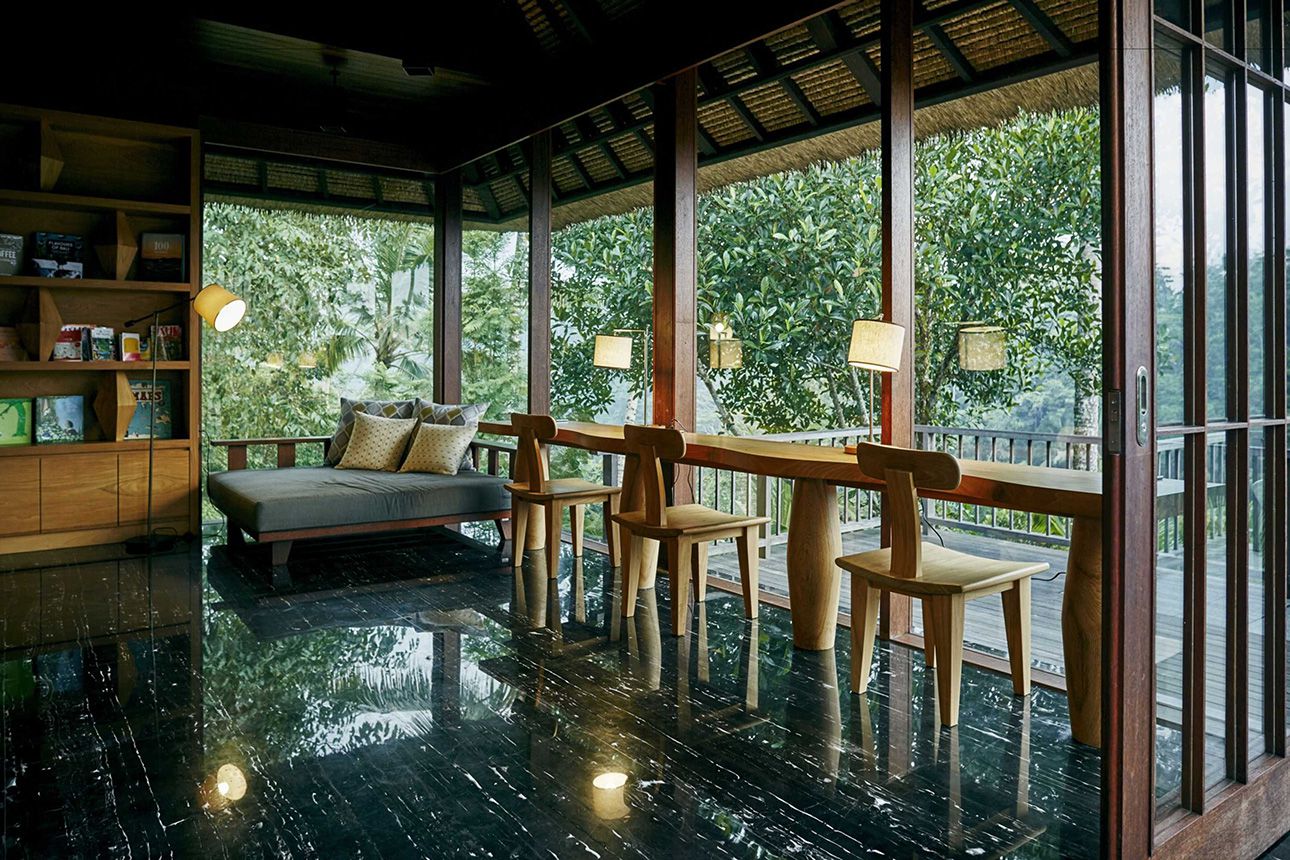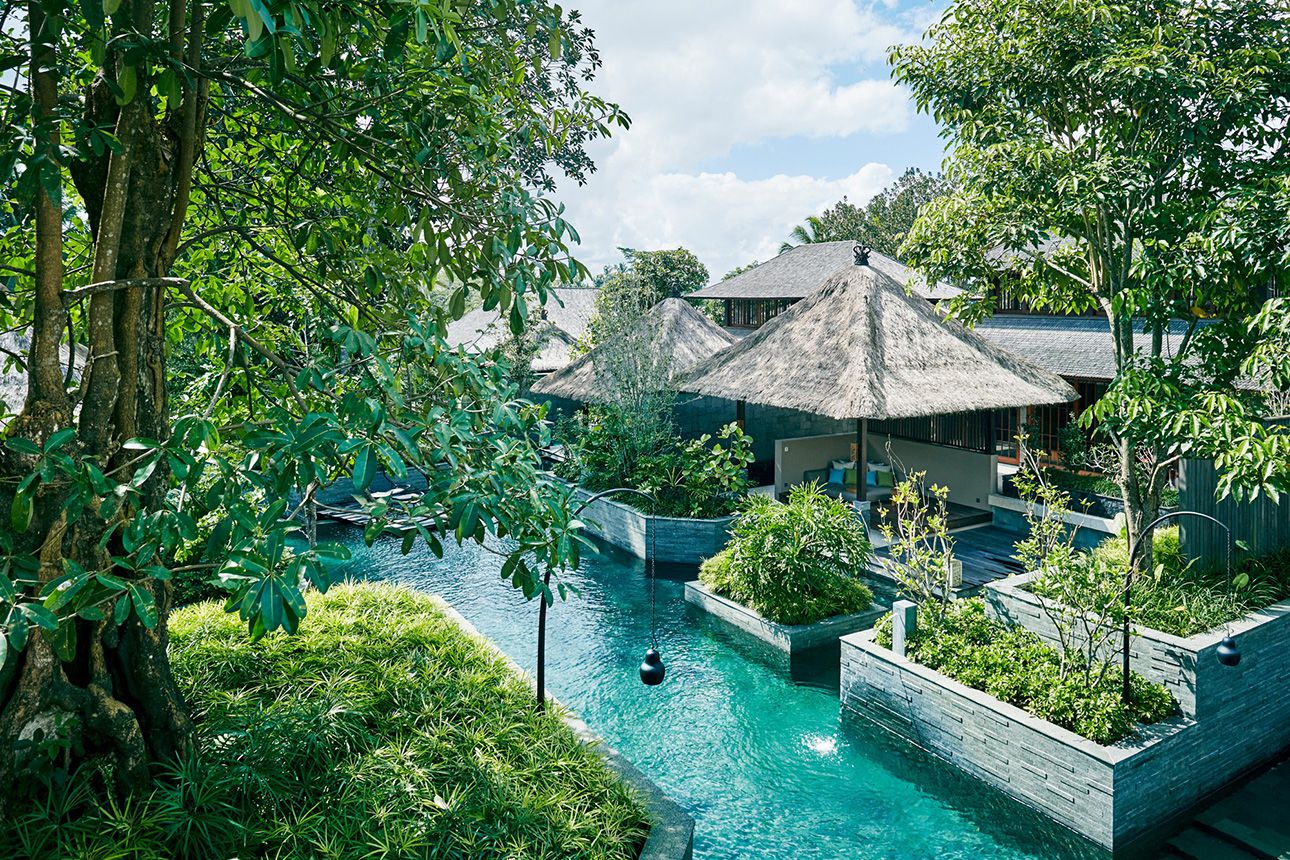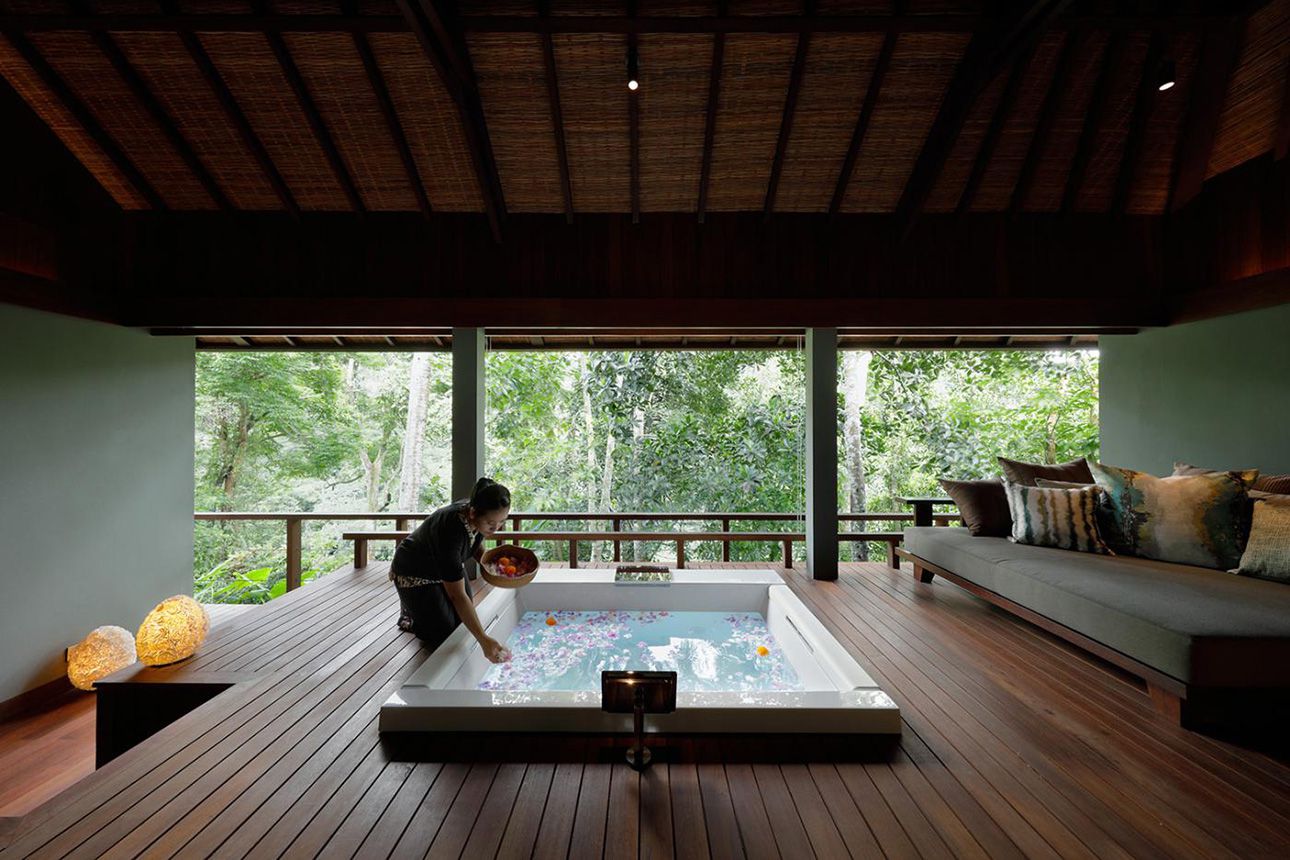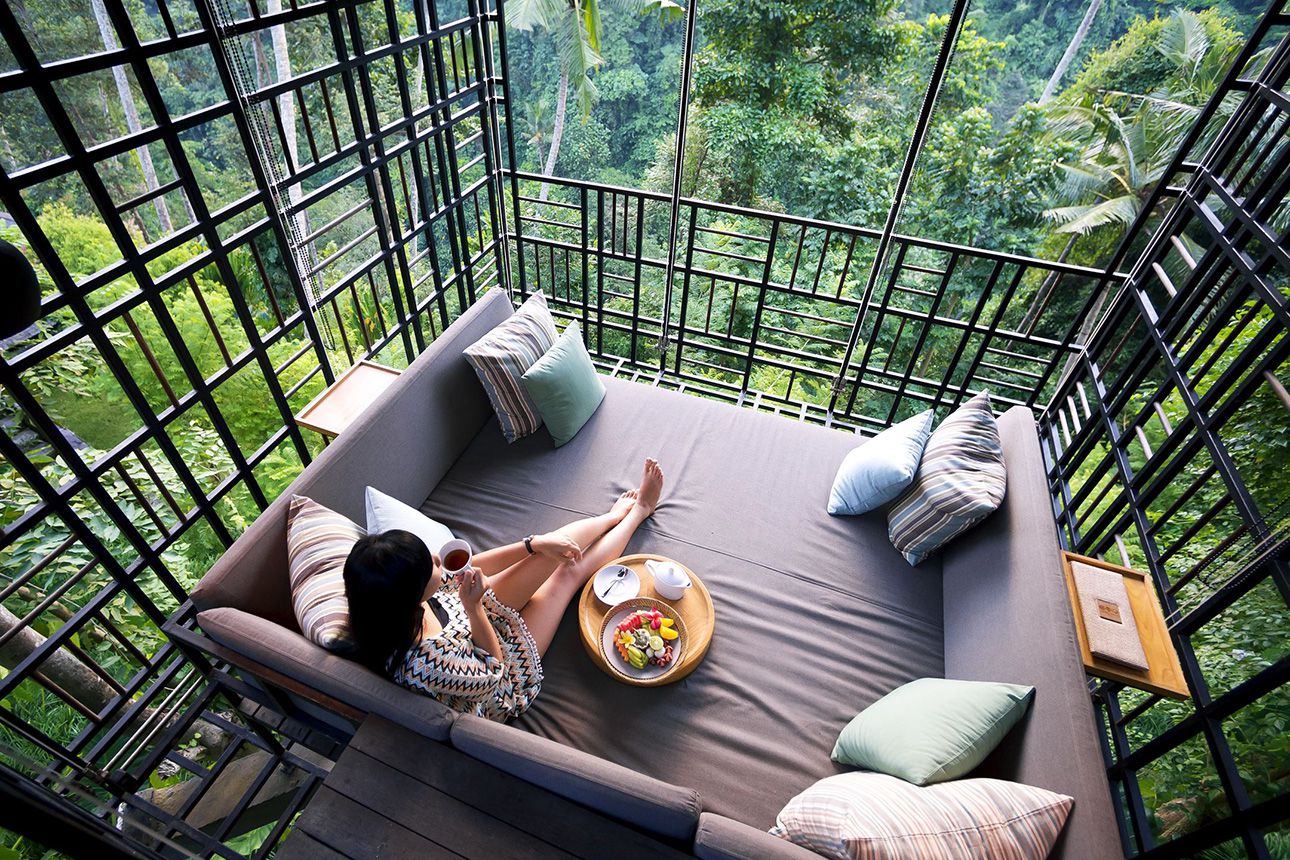 Free WiFi
Airport transfer
Air conditioning
$732.00
Price per night from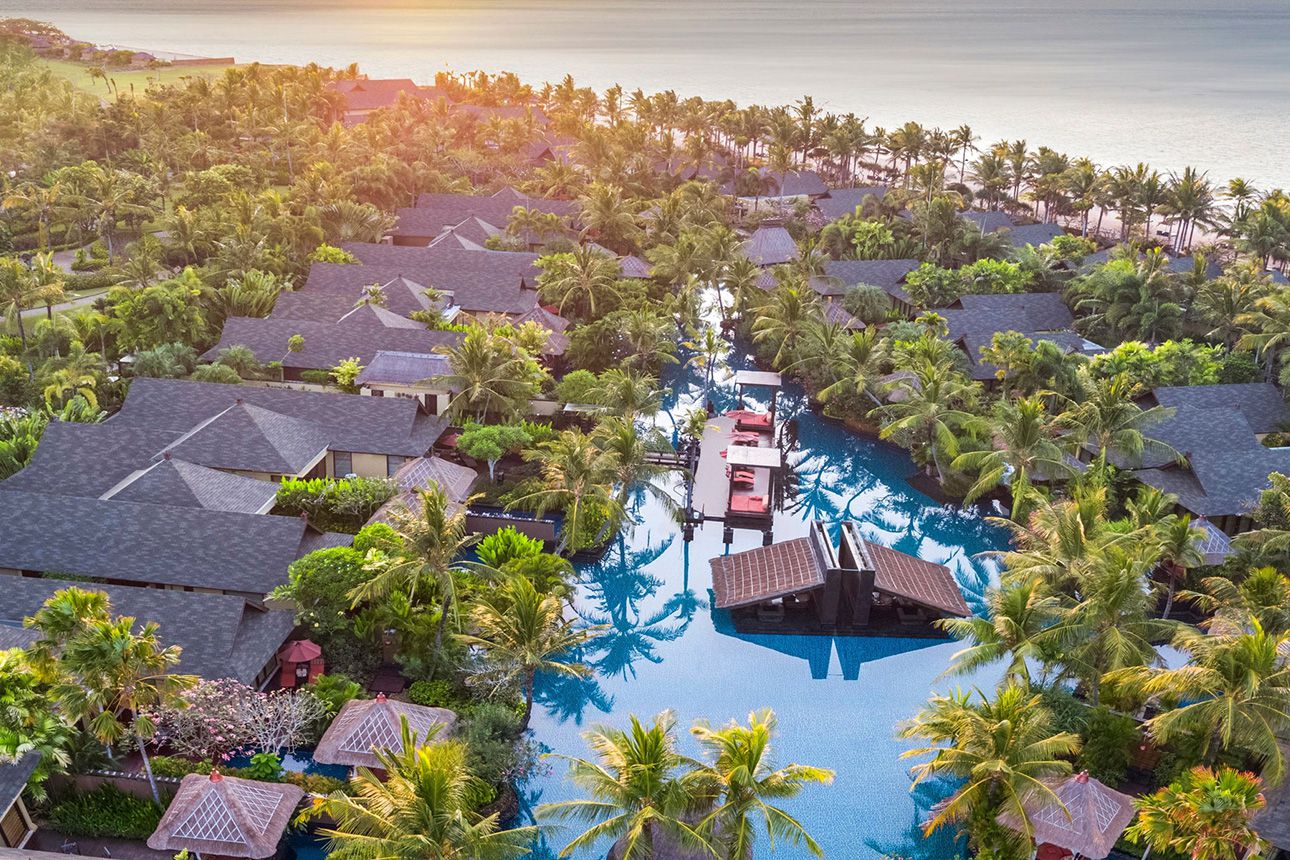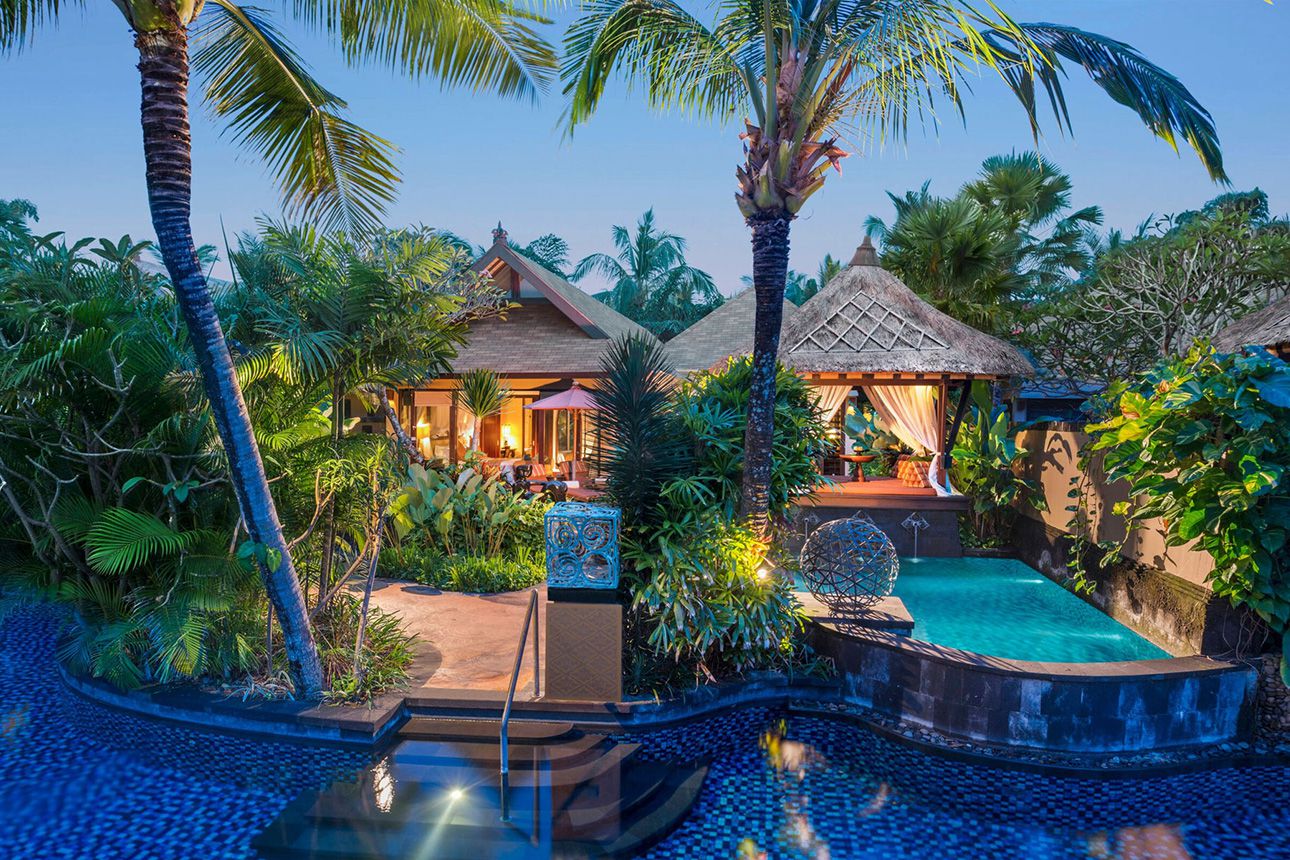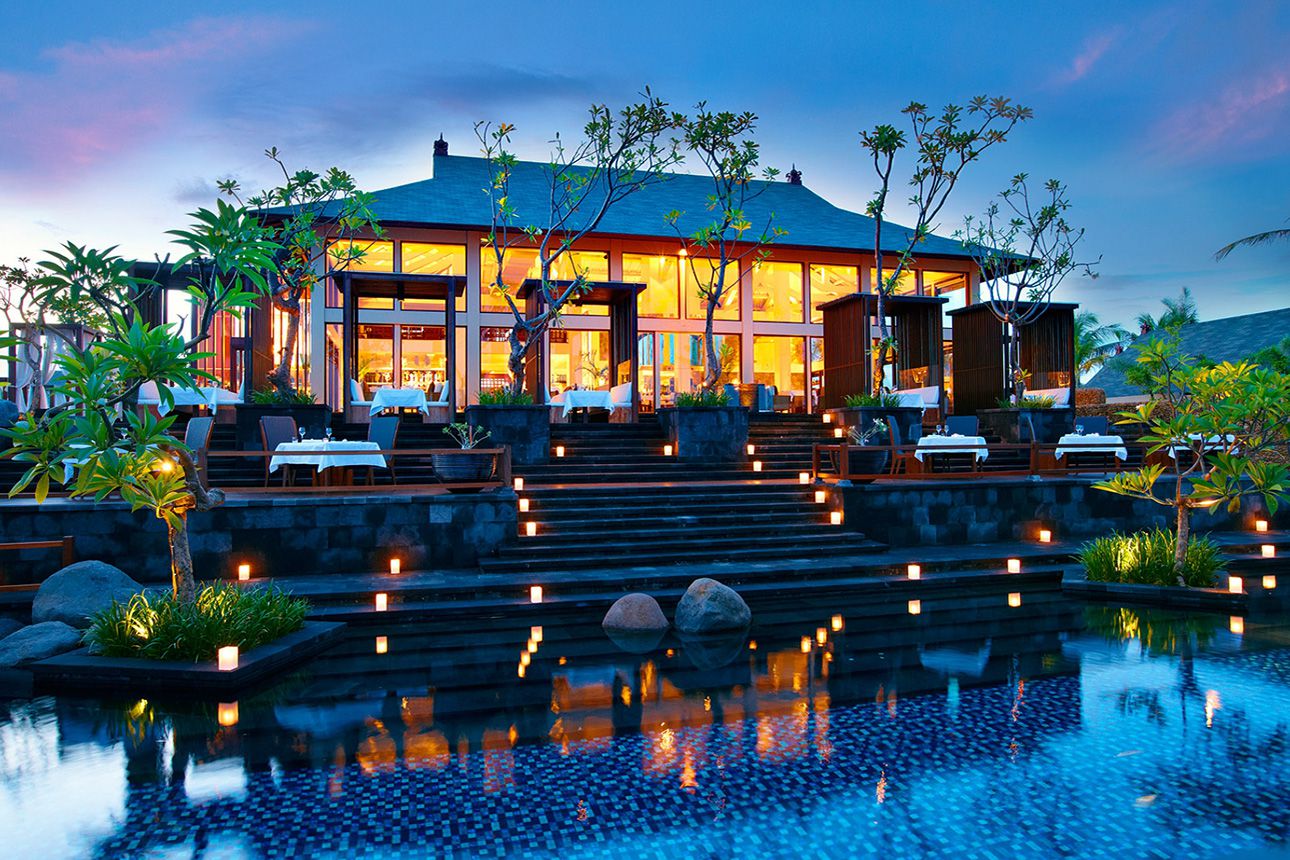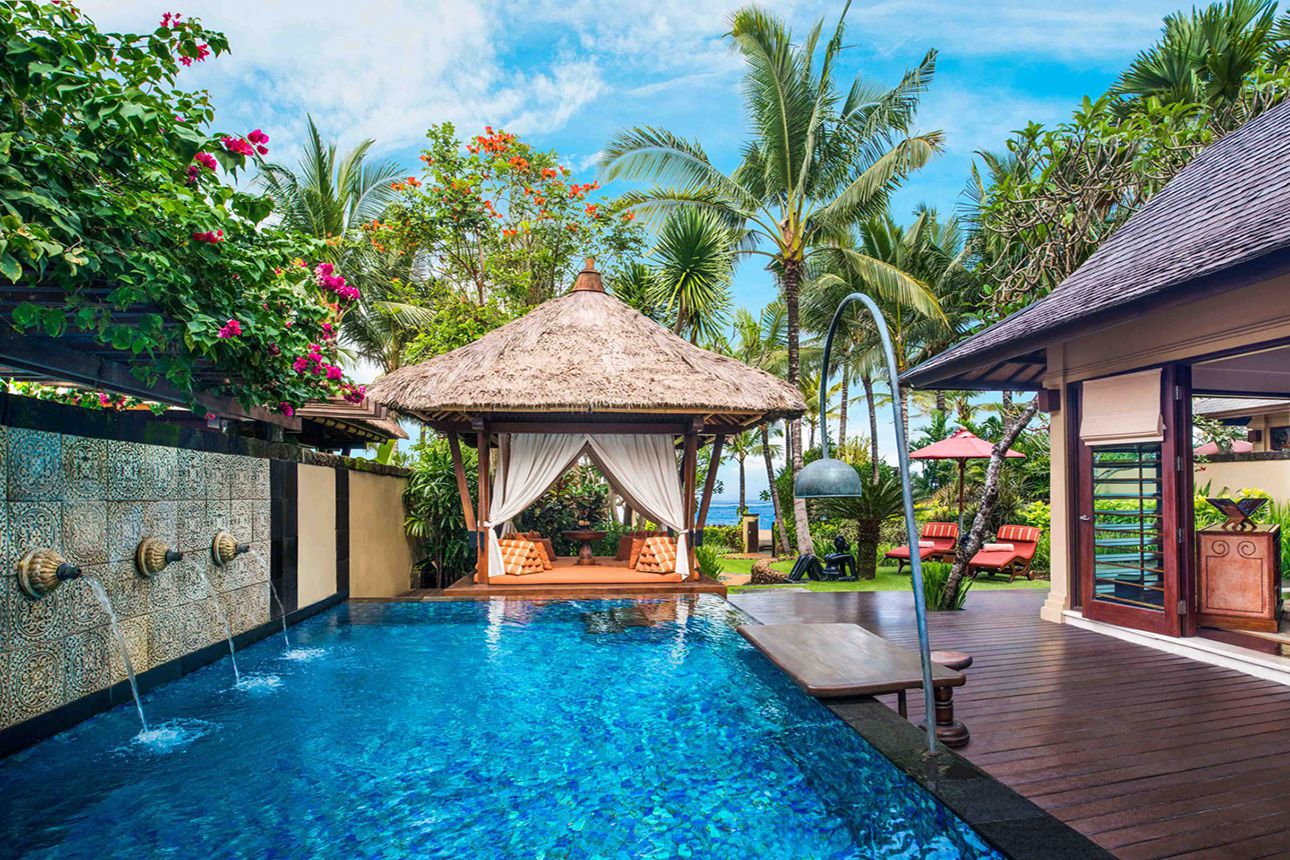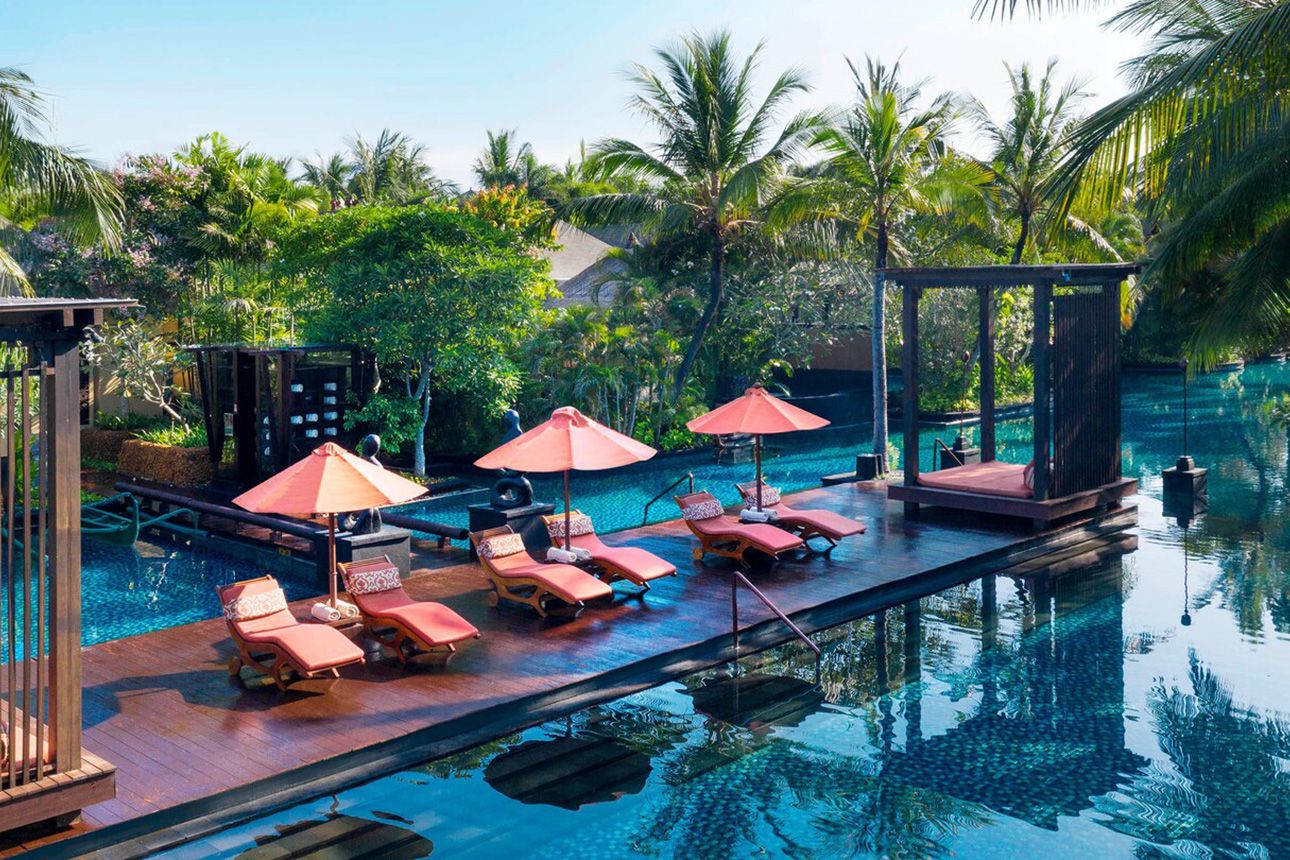 The St. Regis Bali Resort
Air conditioning
Airport transfer
Free parking
$796.00
Price per night from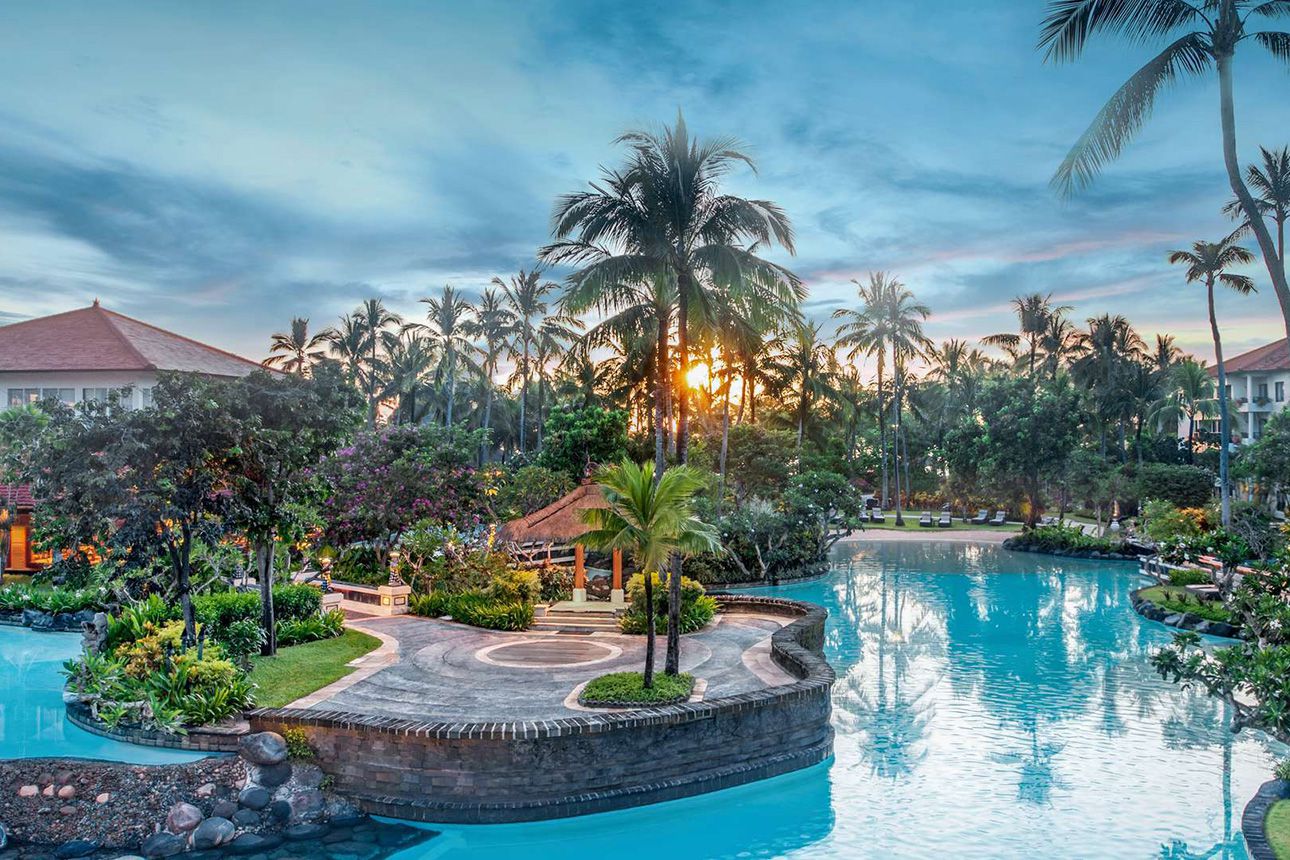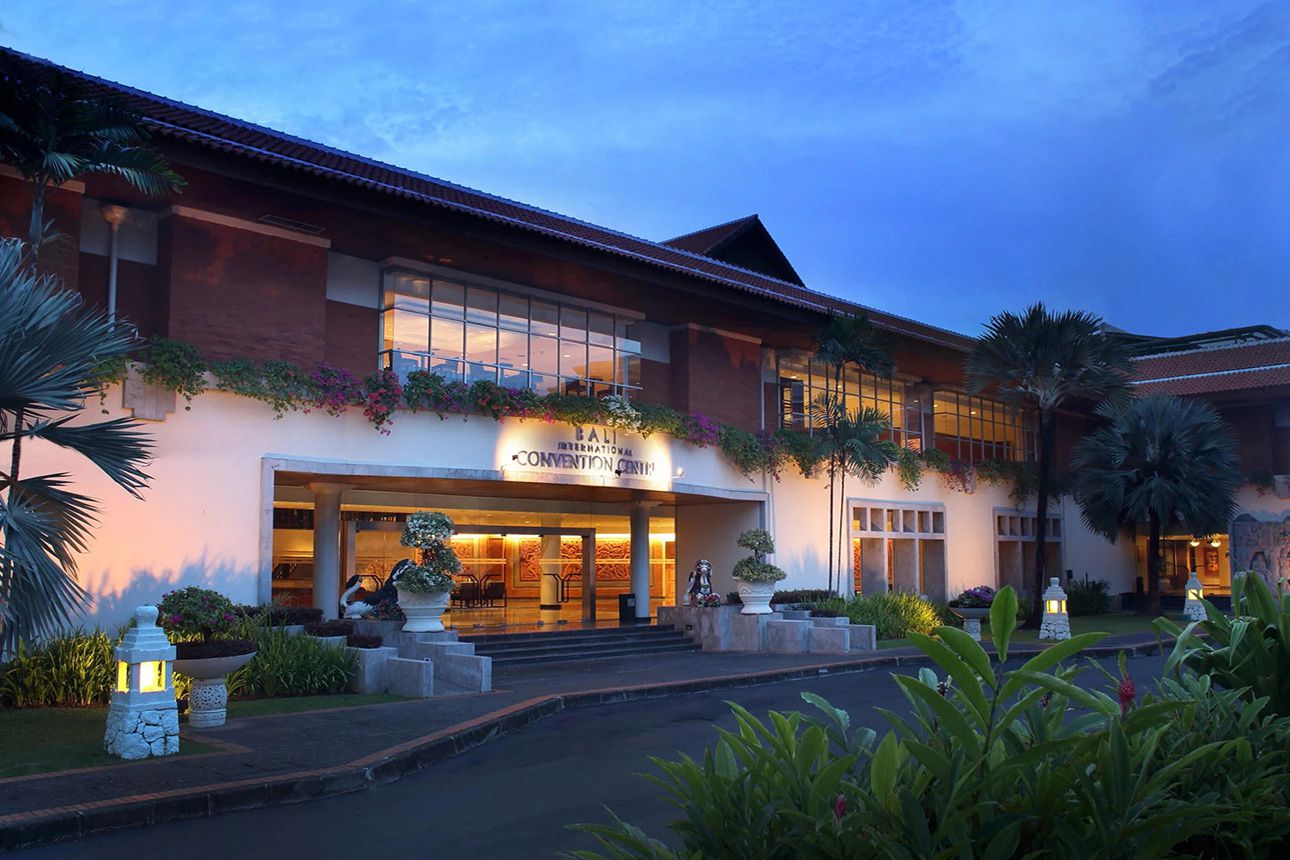 Airport transfer
Pool
Free parking
$305.00
Price per night from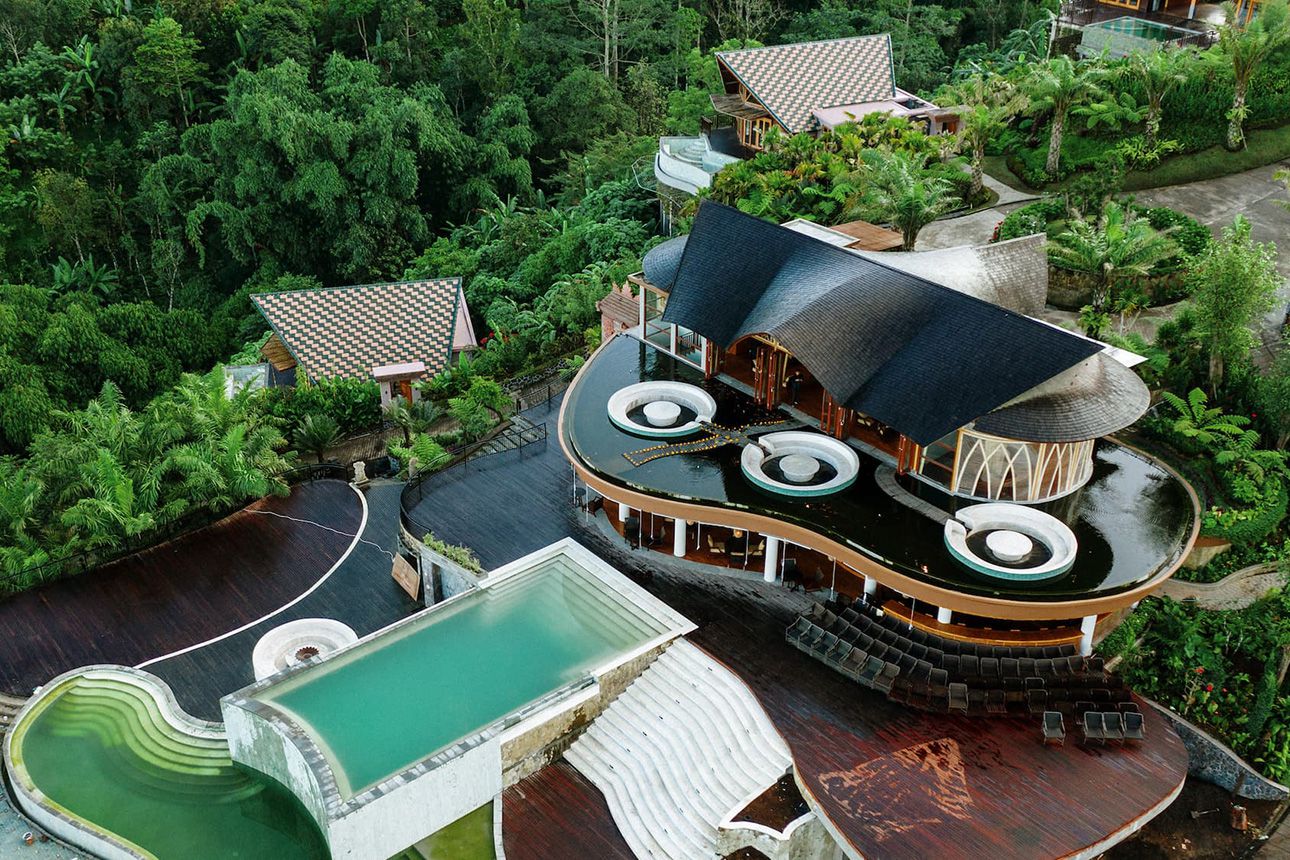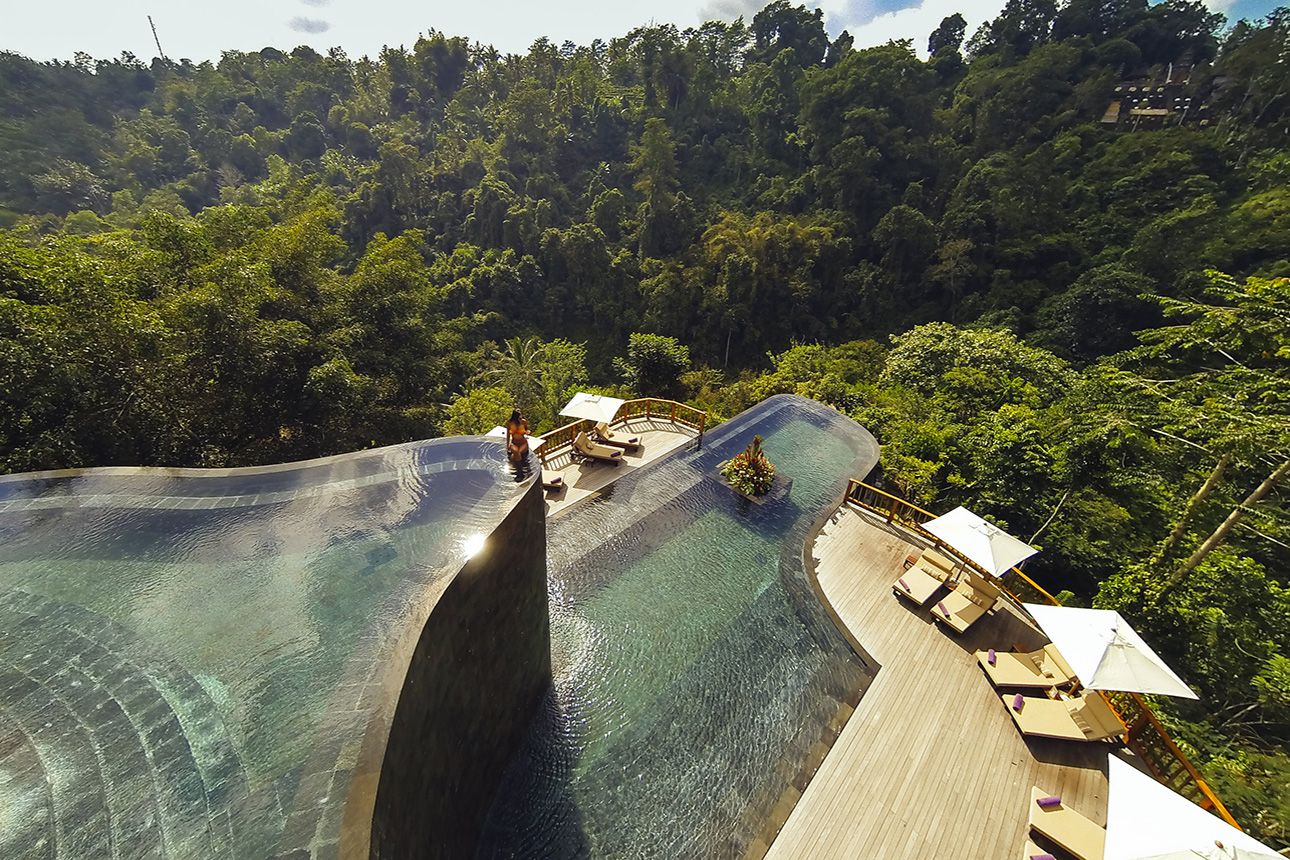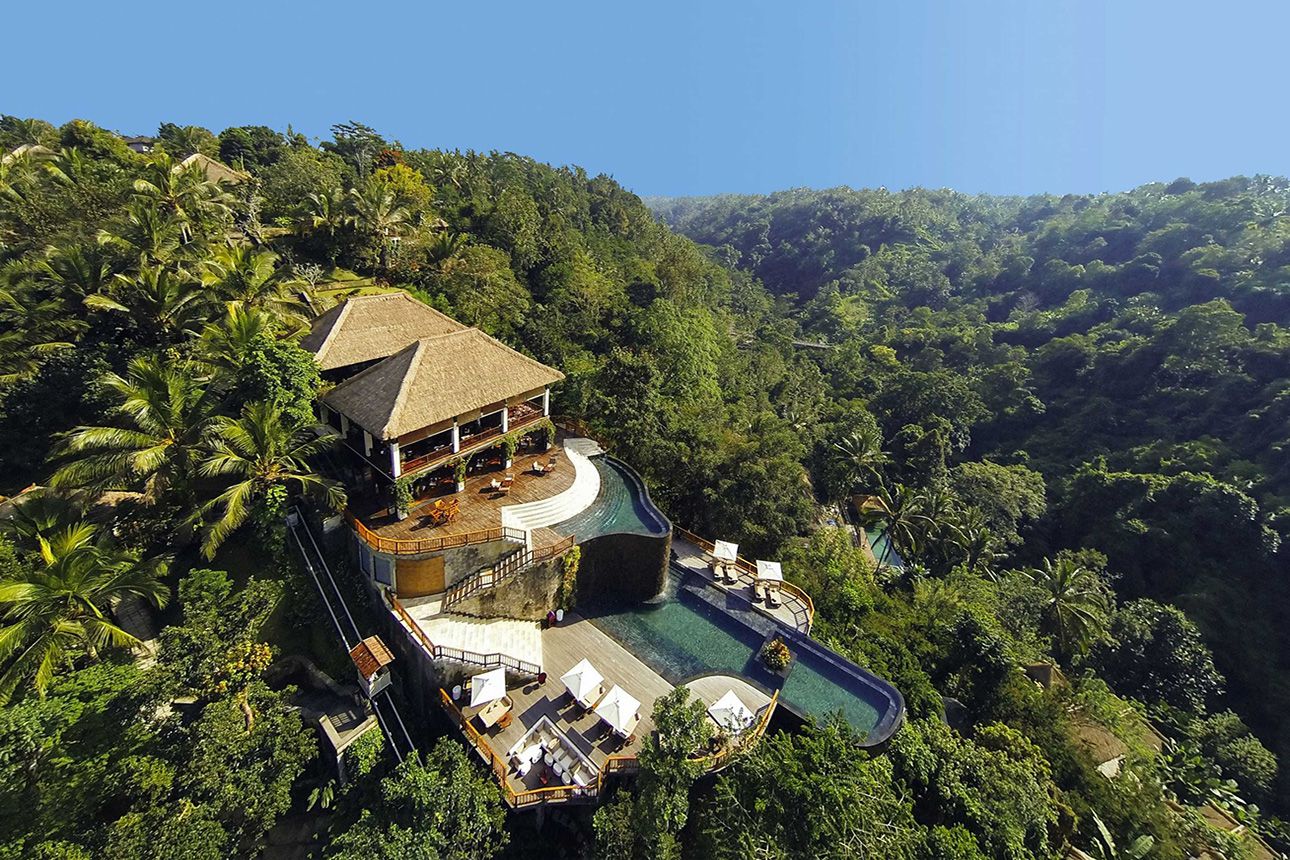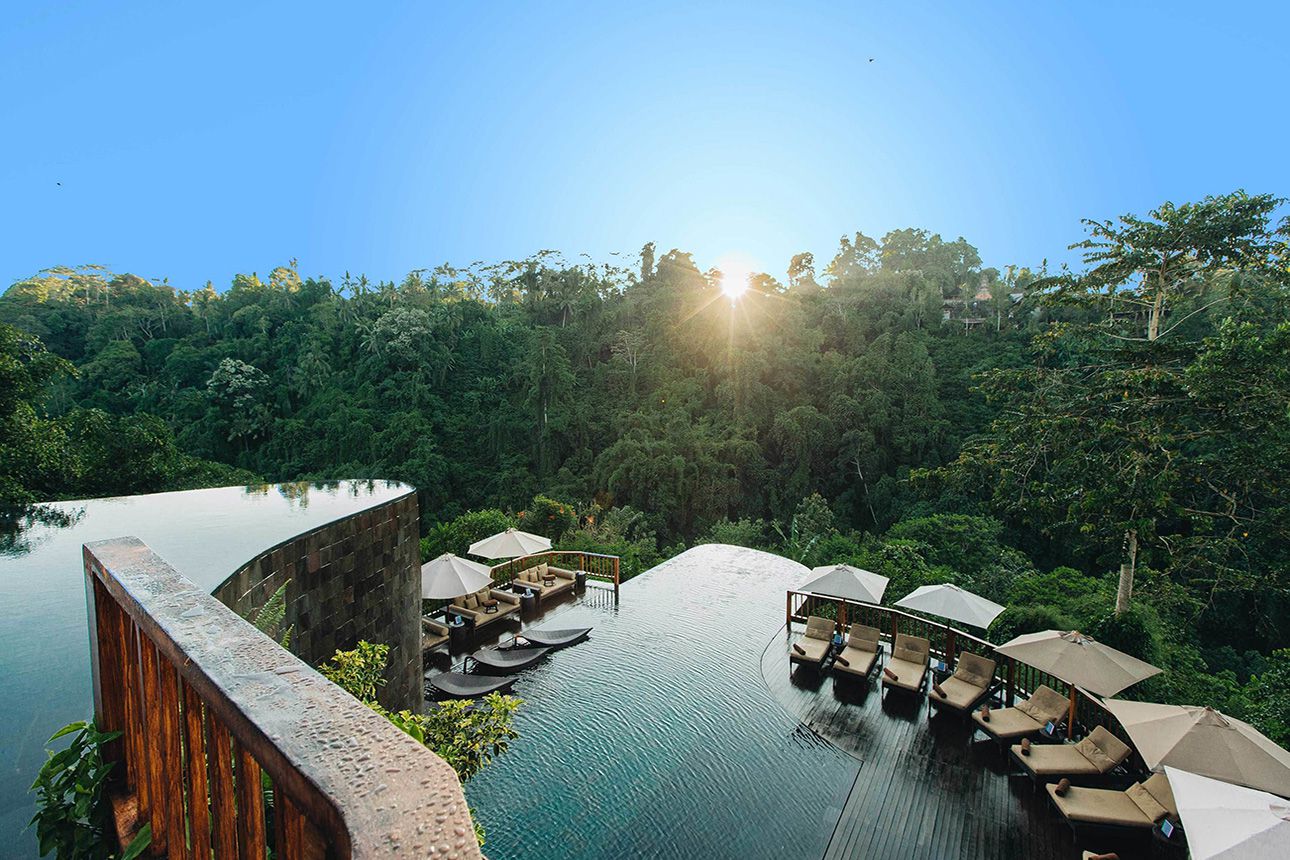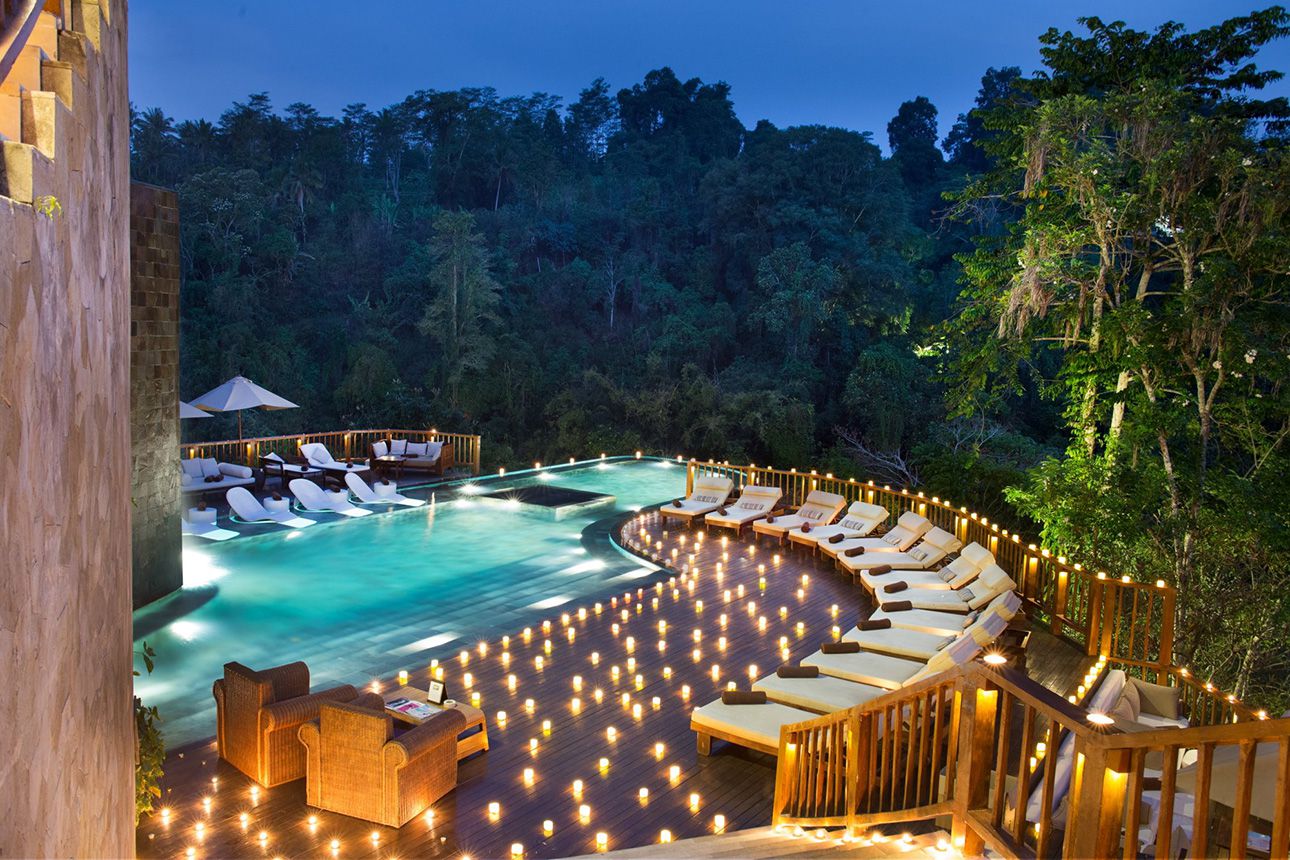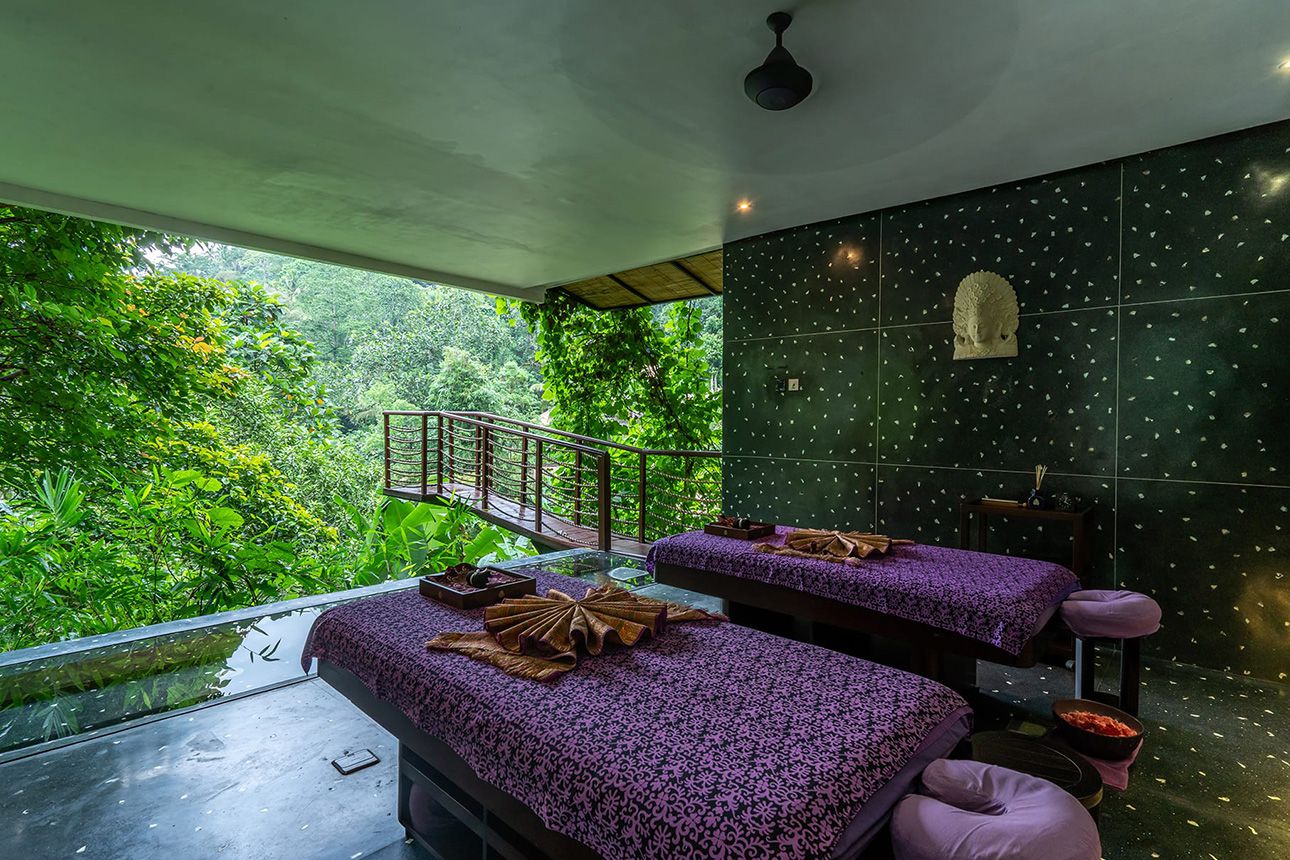 Free WiFi
Non-smoking
Airport transfer
$912.00
Price per night from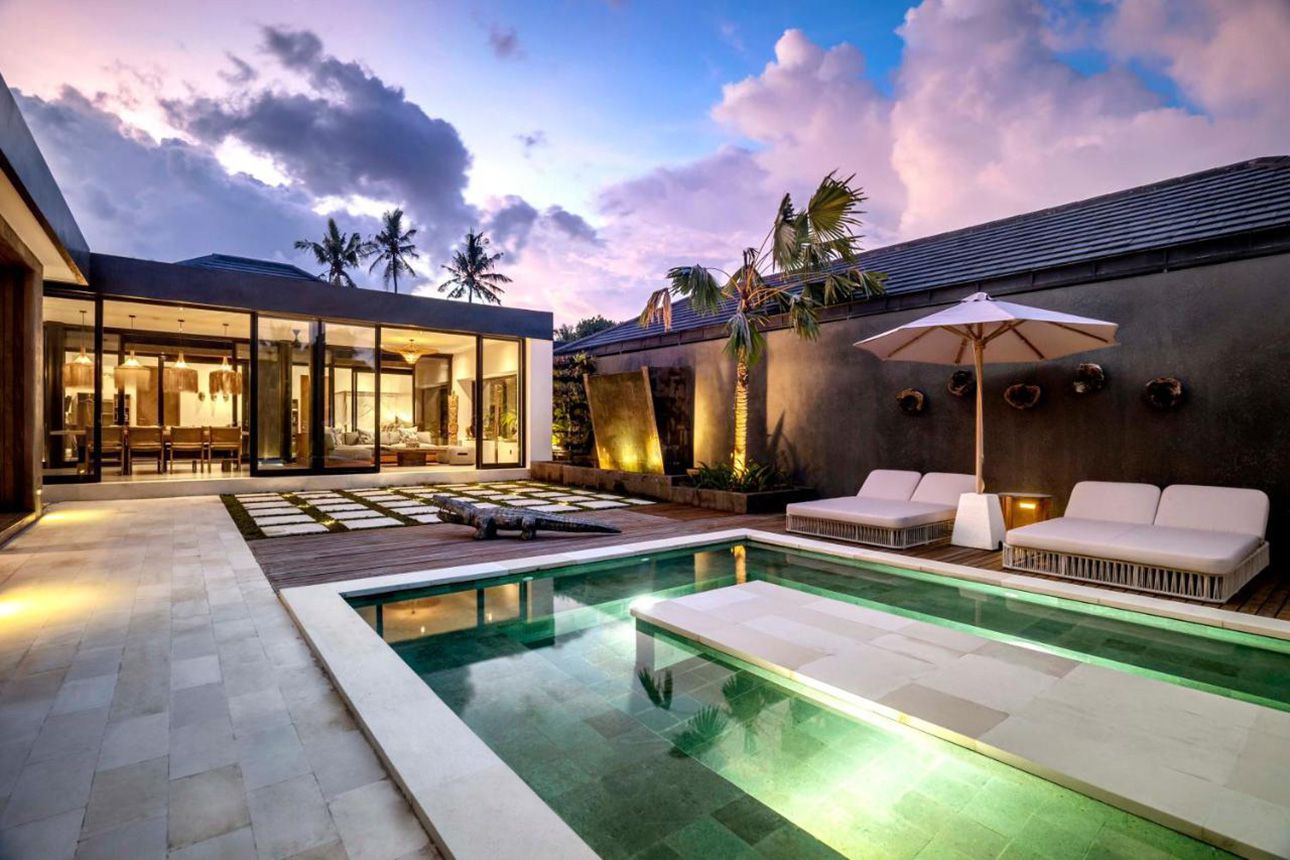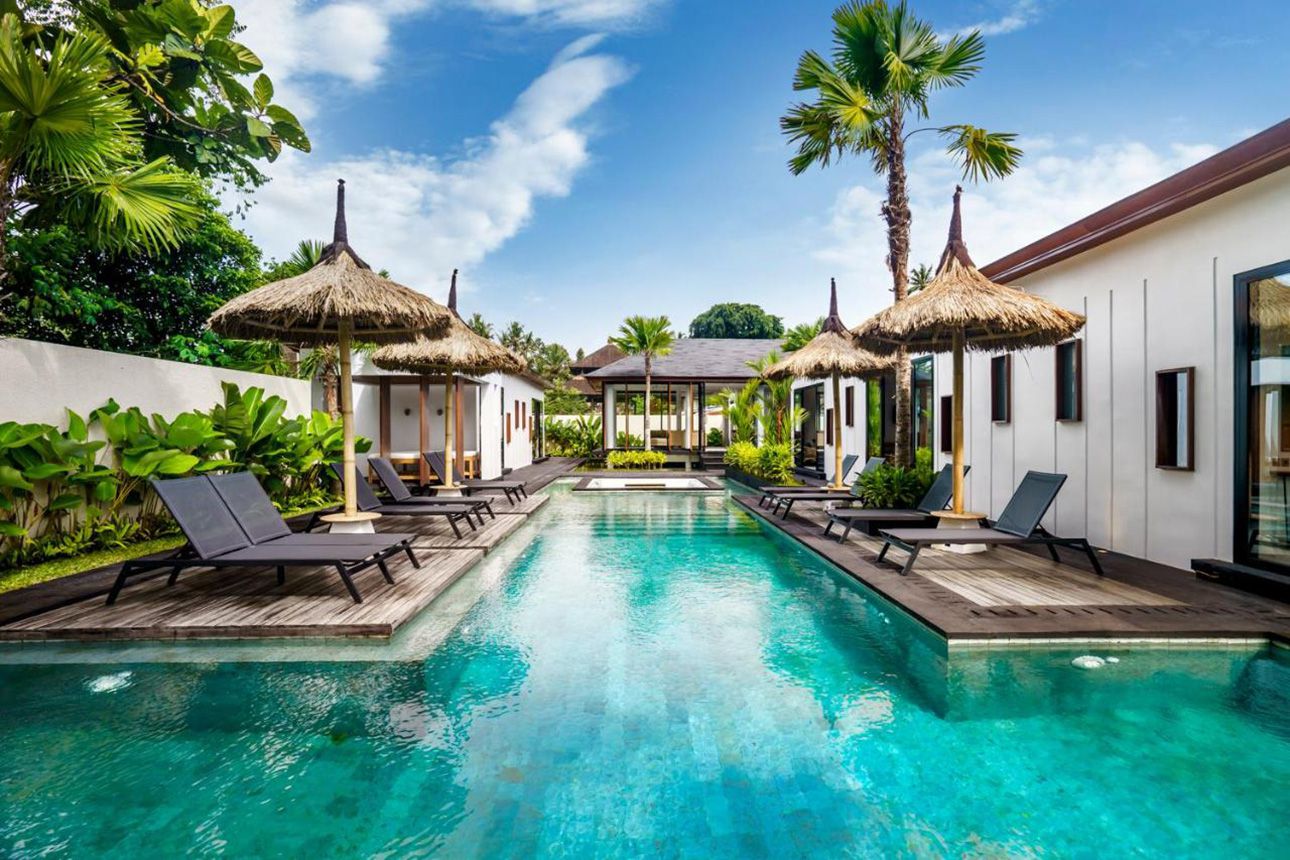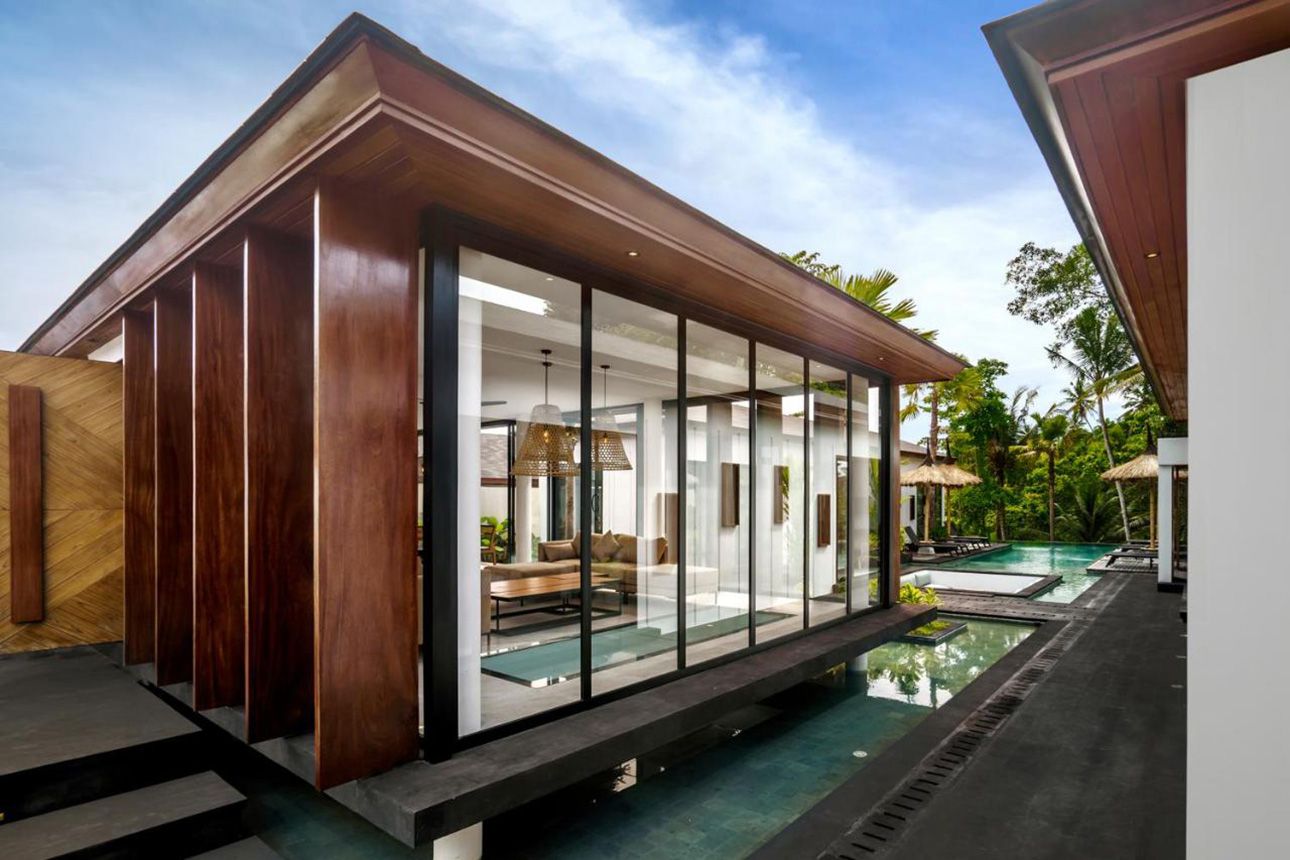 Free Wi-Fi
Free parking
Non-smoking rooms
$467.00
Price per night from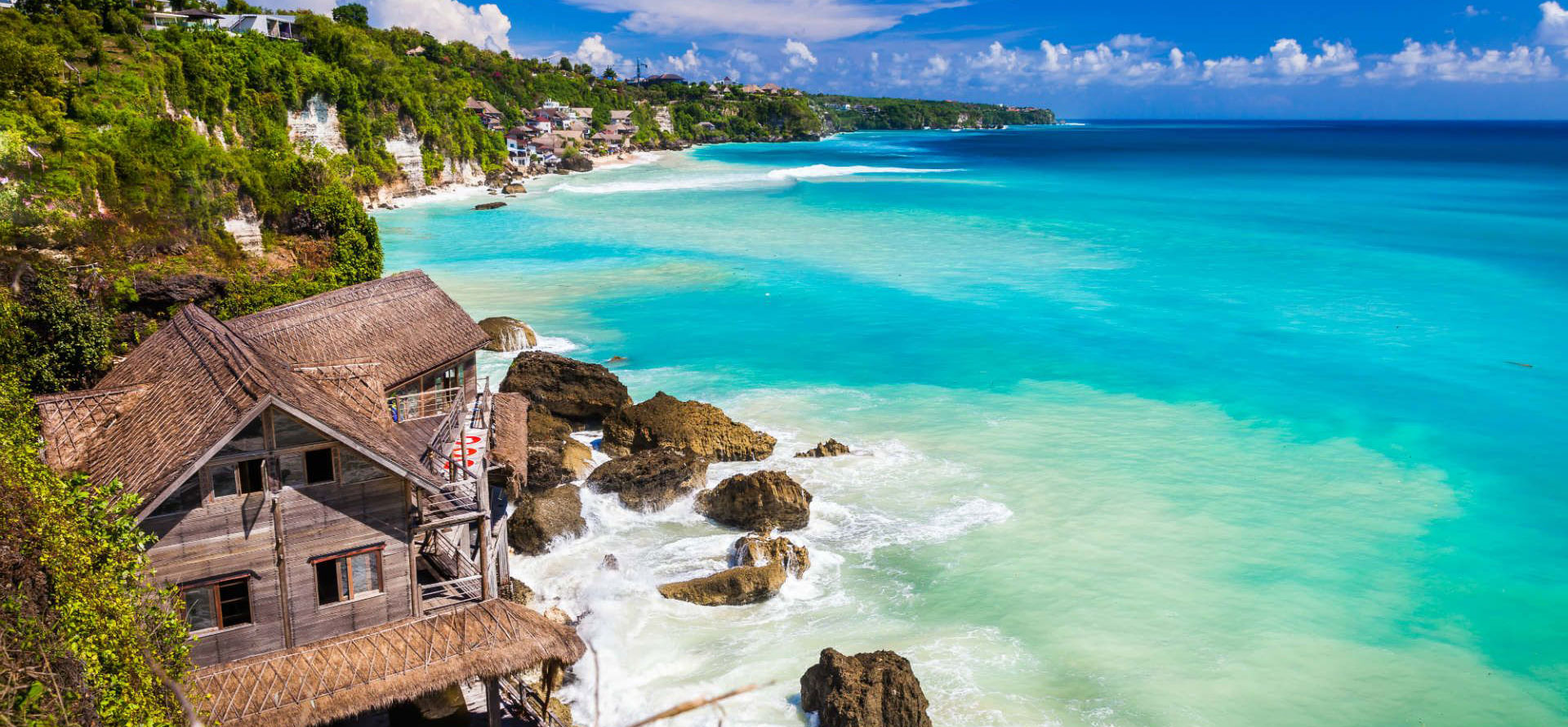 Best Time for Honeymoon in Bali
Most of the time, the weather is good all year round for many Bali honeymoon places. The climate tends to be tropical throughout, and mainly it's split across two seasons. The first season lasts from April-September, the dry season. During this time, the weather tends to be good, with little rain and low humidity. The temperatures typically range between 78,8 – 86,0° F (26 - 30 ° C) degrees. Generally, there tend to be cooler breezes, so you might want to pack light clothing. This season is perfect for sea activities like swimming or surfing, and it's also good to get away to the rainforests or beaches.
On the contrary, you should avoid visiting between October-March. This is the second season where a lot of tropical rainfall and monsoons occur. Humidity starts to increase, and the weather can be a lot more unpredictable. Moreover, the winds are often stronger, the sea becomes rougher, and a lot of debris gets washed up on beaches due to the weather.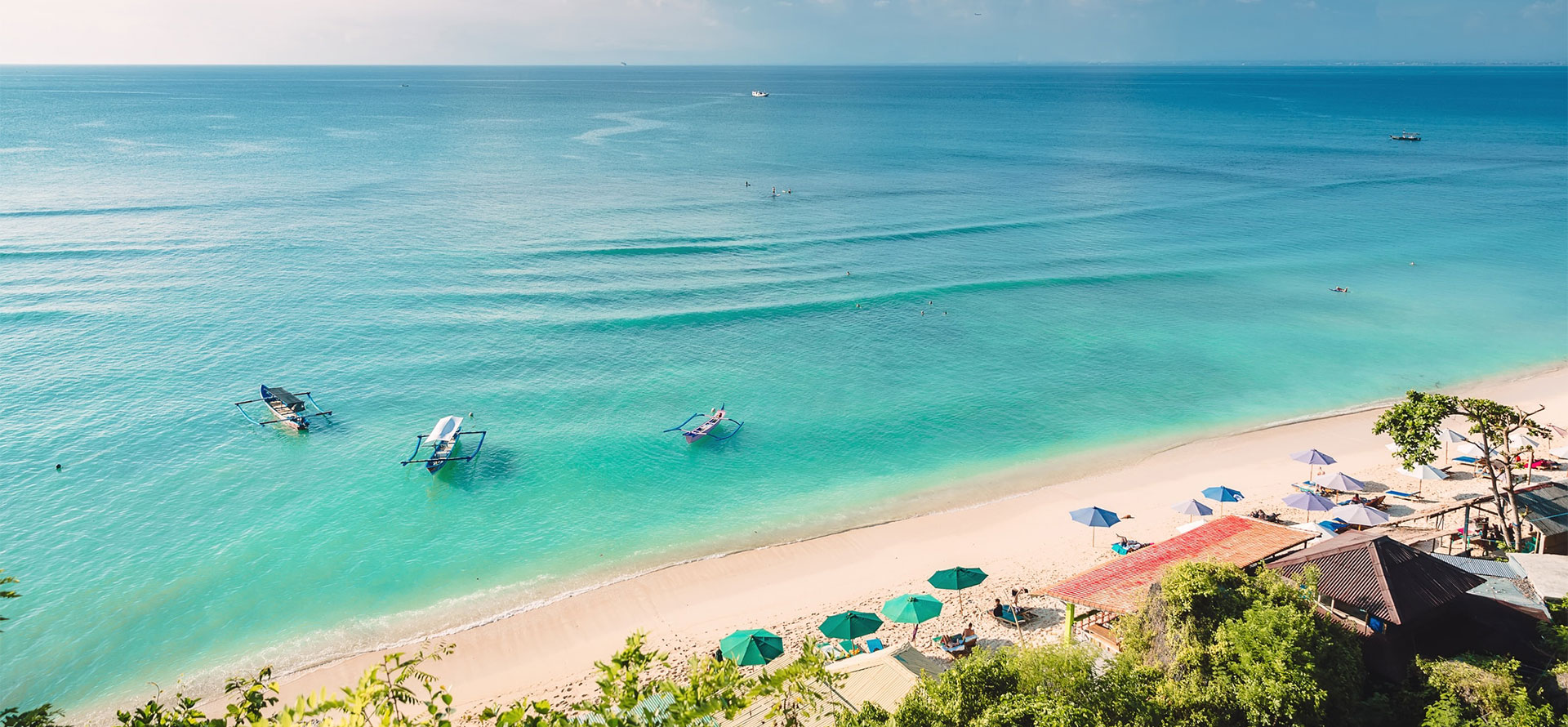 Average Cost
Bali honeymoon packages can vary greatly based on the type of experience you want, the length of stay, and the accommodation you wish to stay in.
First of all, most hotels and resorts offer full board or half board, not all-inclusive; this can easily influence the price of your honeymoon. Similarly, some resorts could cost more if they're located in more remote areas of Bali as they have to supply travel services, and it takes longer for them to get supplies.
Note that the time of year you choose to travel for your honeymoon can also influence the cost. For instance, while the best time to visit Bali may be between April and September, flight prices tend to be higher.
This is especially the case in July and August when school holidays happen for many worldwide. It's also cheaper in the rainy season, but prices increase again across Christmas and New Year. Again, prices tend to fluctuate based on the package you wish to organize on your honeymoon. For example, some packages vary based on the inclusion of your flights, accommodation, food, and activities.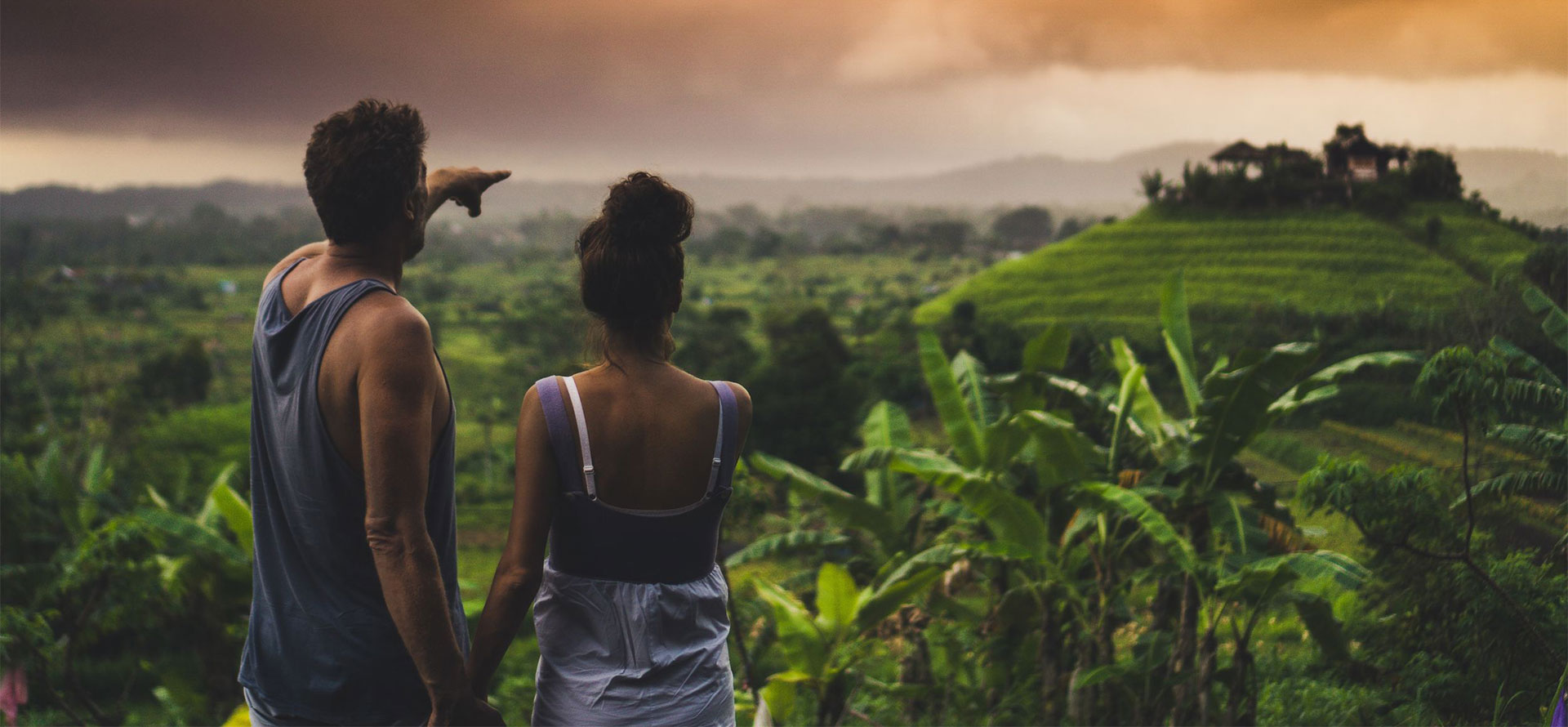 Things to Do in Bali for Honeymoon
If you're planning to take part in activities on your Romantic honeymoon in Bali, Indonesia, then there's an abundance of things to do. One of the main things you won't want to miss is island hopping. All of which boast their own unique culture and natural beauty.
Some islands you might want to consider visiting:
Nusa Lembongan

Nusa Ceningan

Nusa Penida

Lombok

Java

Komodo Island
You can also add to the romantic Bali honeymoon experience by going on a cruise to take in the best of Bali's landscapes, such as its volcanoes, beaches, temples, and stunning coral reefs. In addition to this, many cruises offer truly authentic experiences such as dining on a traditional wooden boat, seeing the dolphins at sunset, Catamaran cruises around the islands, and more.
If you're a couple who prefers more dry land, then there are some gorgeous beaches to kick back and relax on in Bali. The top ones to consider visiting are Nusa Dua, Padang Padang, Seminyak, White Sand Beach, Lovinga Beach and Geger Beach. Moreover, if you have time to truly explore, there's often a lot of hidden beaches that the locals only know.
Moreover, if you like nature and serenity, you might want to head to more remote areas of Bali, such as the rice fields. These places are often a must-see when visiting Bali as it shows you how the locals live. Often in the rice fields, there are many high-end hotels and resorts with spas making the area a truly relaxing place to stay for a night or two.
Finally, if you're a couple who likes culture, you may wish to visit Bali's cultural side by seeing temples and the Monkey Forest and watching cultural dances. After all, the first inhabitants of Bali came to live there around 2000 BC, which means the island has a rich culture.
FAQ
Is Bali a good place for a honeymoon?
Bali is a great place for a honeymoon! The island has something for everyone, from stunning beaches and world-class surfing to lush rice terraces and traditional temples. There are also plenty of romantic activities to enjoy, such as couple's massages, candlelit dinners, and private sunset cruises. Plus, the balmy weather means you can enjoy all of these activities year-round!
Which month is best for Bali for a honeymoon?
Bali is a beautiful destination for a honeymoon all year round, but the best time to visit really depends on what you are looking for. If you are hoping to avoid the crowds, the best time to visit Bali is during the shoulder months of April-May or October-November. The weather is still lovely during these months, but there are fewer tourists, so you will be able to enjoy a more relaxed honeymoon.
What's romantic to do in Bali?
For many couples, a honeymoon in Bali is the perfect way to start their lives together. This Indonesian island is renowned for its natural beauty, its friendly people, and its many romantic opportunities. Here are some ideas of what you can do to make your honeymoon in Bali extra special: take a sunset cruise together; visit a Balinese temple; go for a couples' massage; take a cooking class together.
Top Hotels & Resorts
Tags: travel blog, thailand all inclusive hotels, hotels in north carolina, cancun all inclusive adults only resorts, best resorts in bahamas for adults, resorts with water park, downtown hotels with balcony, trip to dubai all inclusive, vacation resorts in texas, best hotels in st louis, five star hotels in san antonio, john wayne hotels airport, boutique hotel savannah, 5 star hotel in las vegas, dubai underwater room, barbados all-inclusive adults only, best time to visit us virgin islands, best month to visit cabo, honeymoon in the maine, resort hotels