Tahiti, a beautiful island paradise that offers relaxation and exploration, is the perfect place to unwind. Many tourists travel to Tahiti to enjoy tropical honeymoons and weddings. It's a beautiful place with enormous mountains to explore. Surfing, scuba diving, and fish are all famous activities here. You can also explore the Les Trois cascades — the mountain range.
Best Hotels & Resorts
Best hotel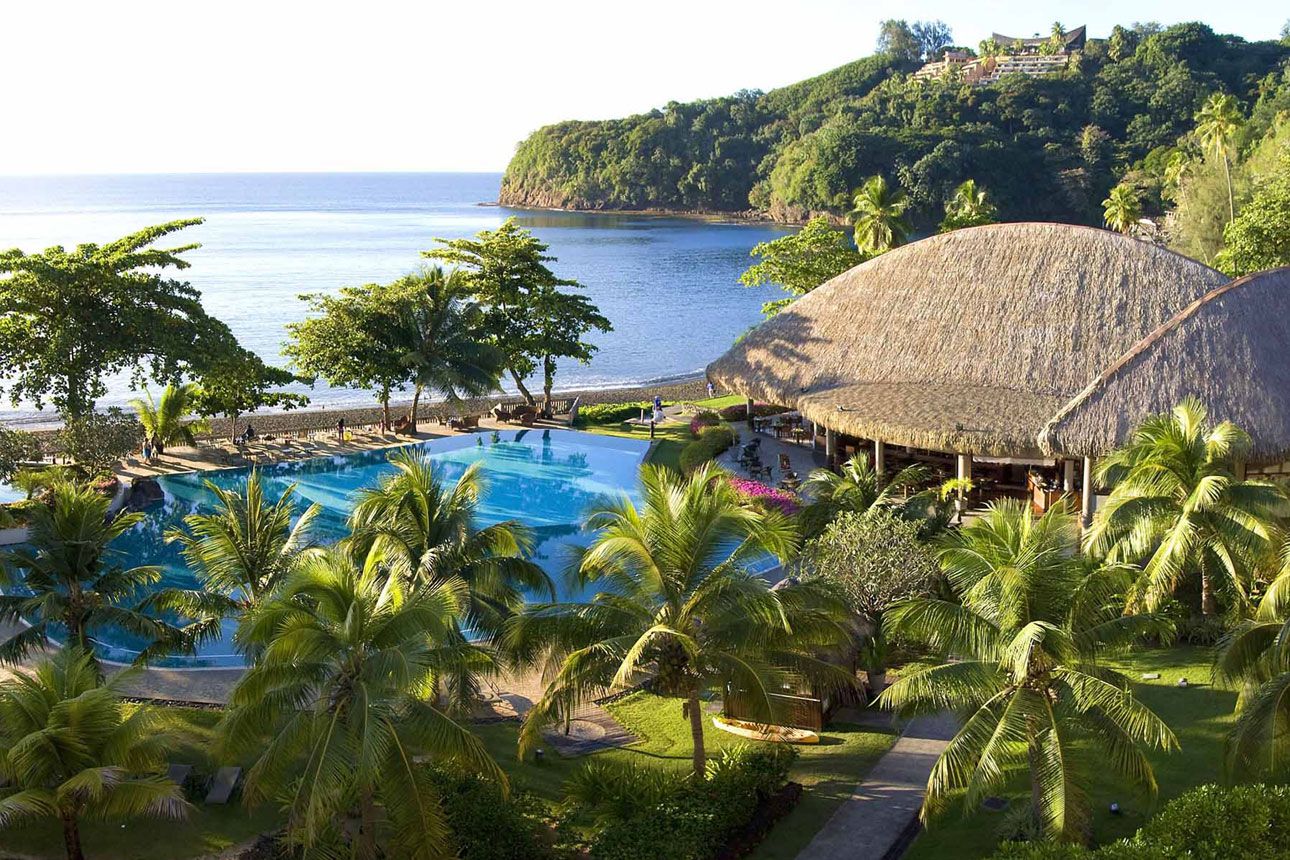 Le Tahiti by Pearl Resorts
$389.00
Price per night from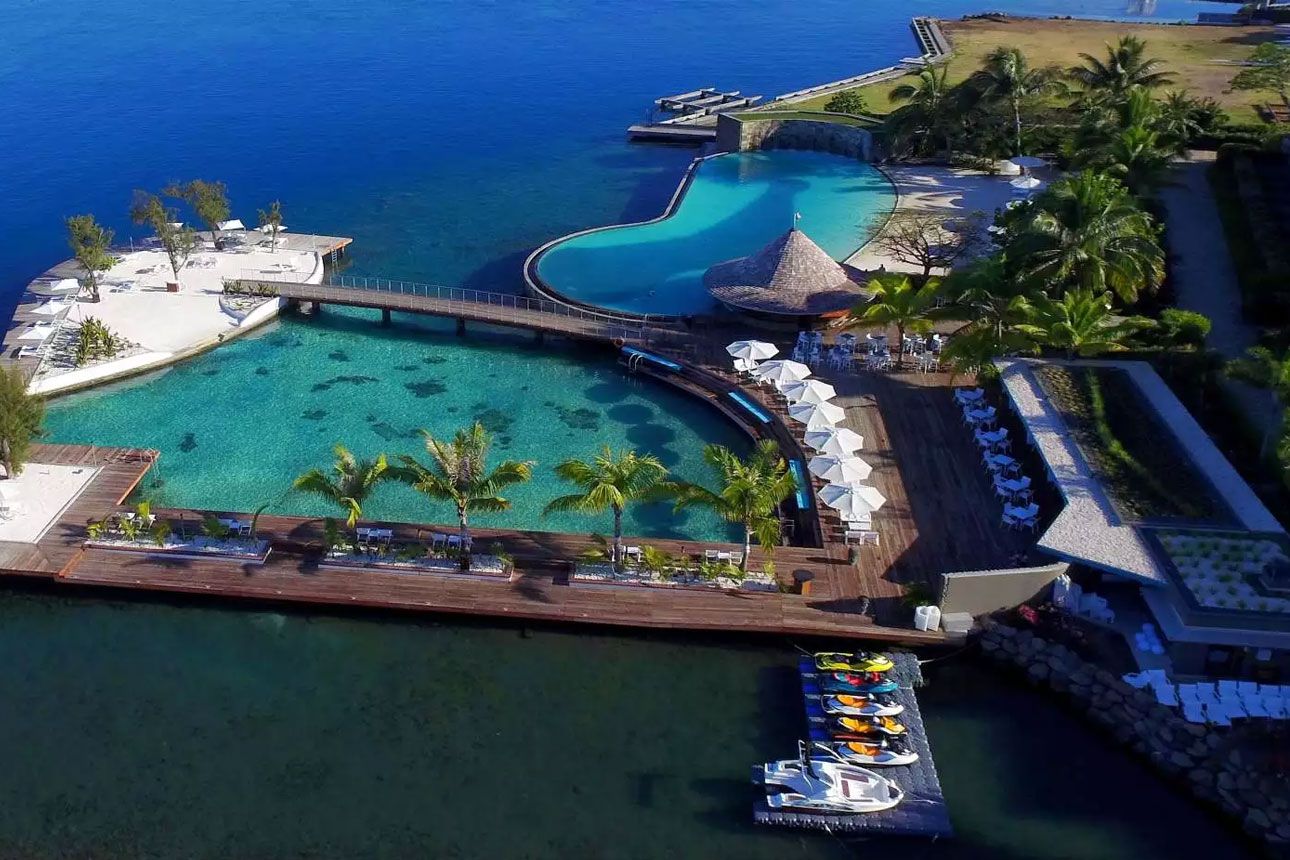 Manava Suite Resort Tahiti
Pool
Airport transfer
Parking available
$292.00
Price per night from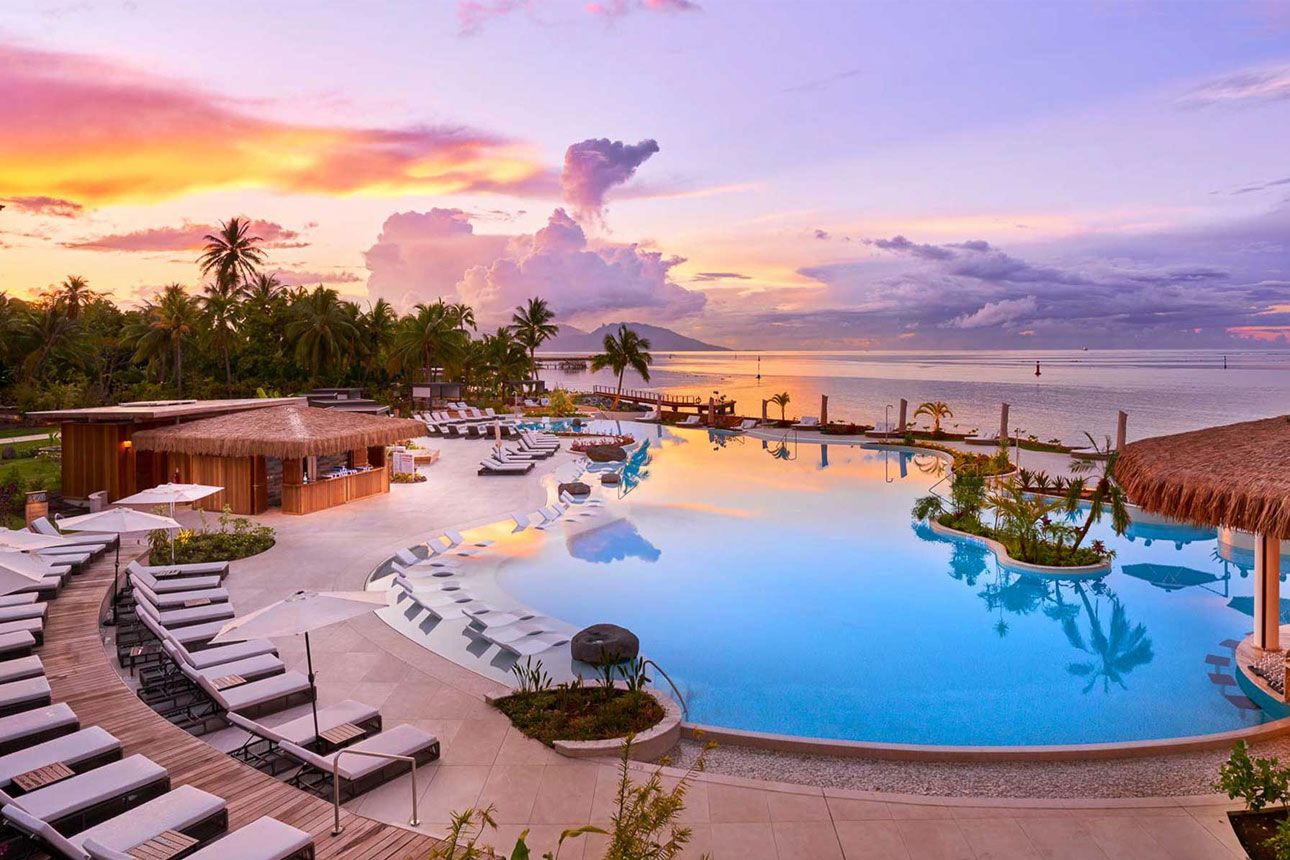 24/7 front desk
Pool
Air conditioning
$331.00
Price per night from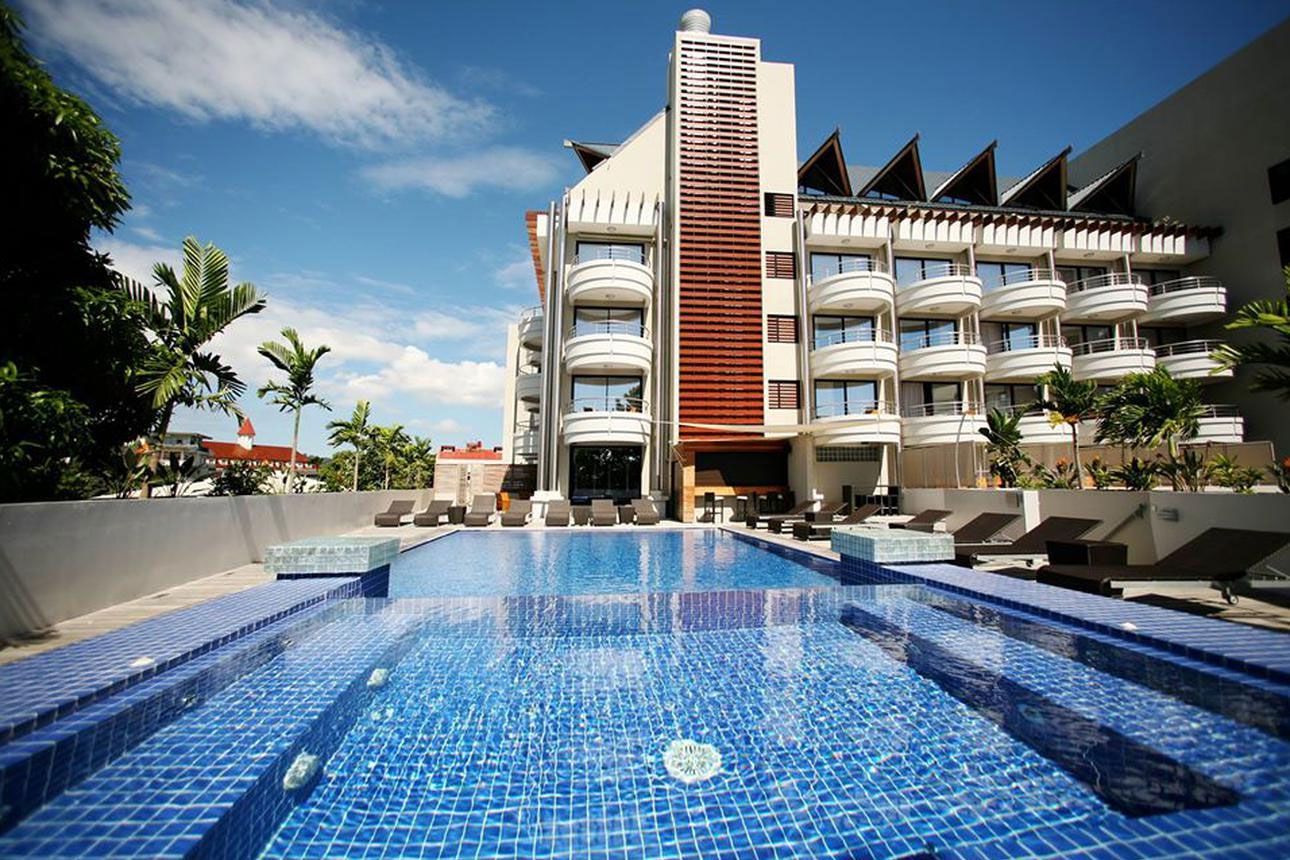 Non-smoking rooms
Bar
Restaurant
$165.00
Price per night from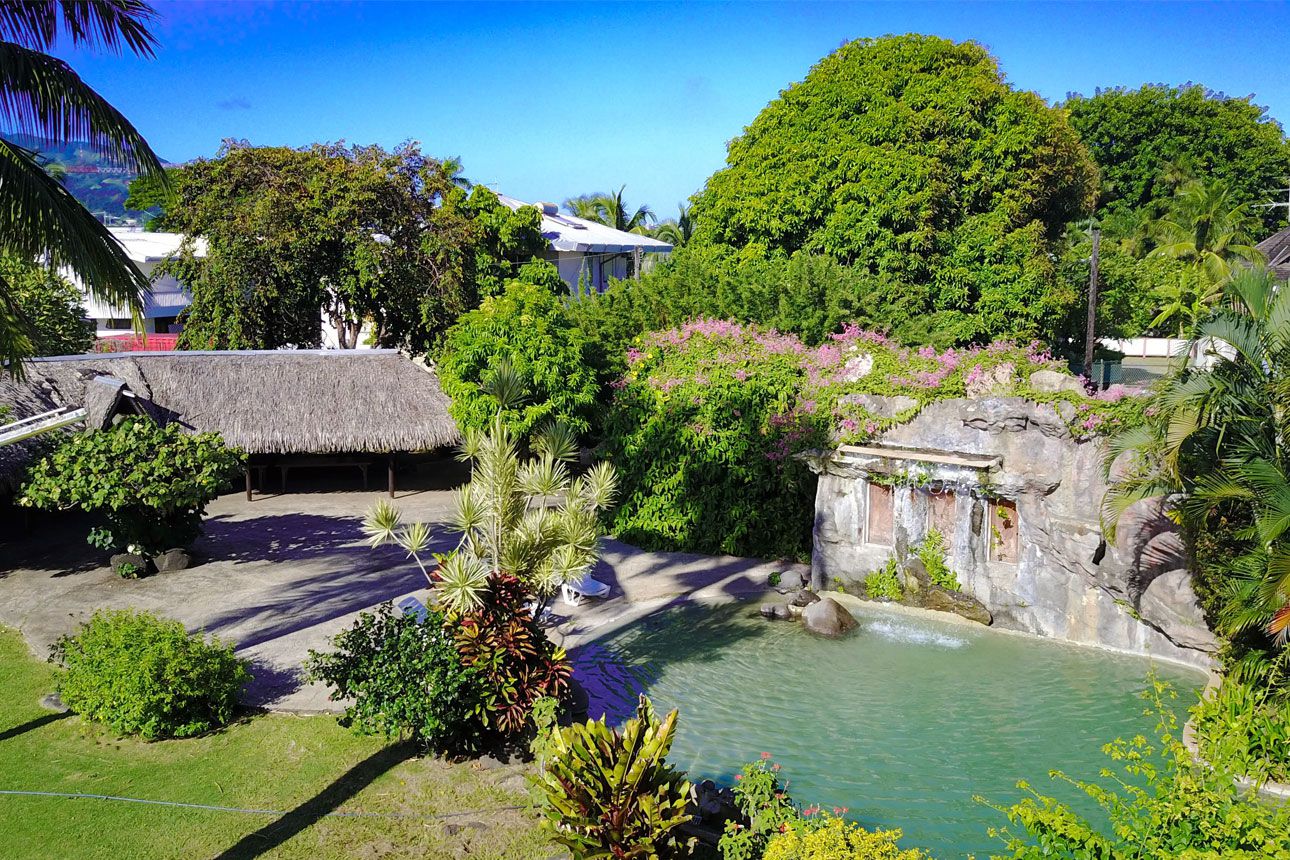 Airport transfer
Bathtub
Pool
$110.00
Price per night from
Many people say that there's no bad time to travel to Tahiti, but since April to October is the driest season, it is the best time of the year to go to Tahiti. The temperatures in this season fall in the range of 70s and 80s, along being breezy and dry. The best months to visit Tahiti if you are interested in whale watching and even swimming alongside humpback whales are August and October. Some of Tahiti's most prestigious events like Heiva in June/July and the International Golf Championship which is held in September are the most popular in the peak season. One should book a vacation in these months to enjoy the cultural beauty and the countless dynamic activities.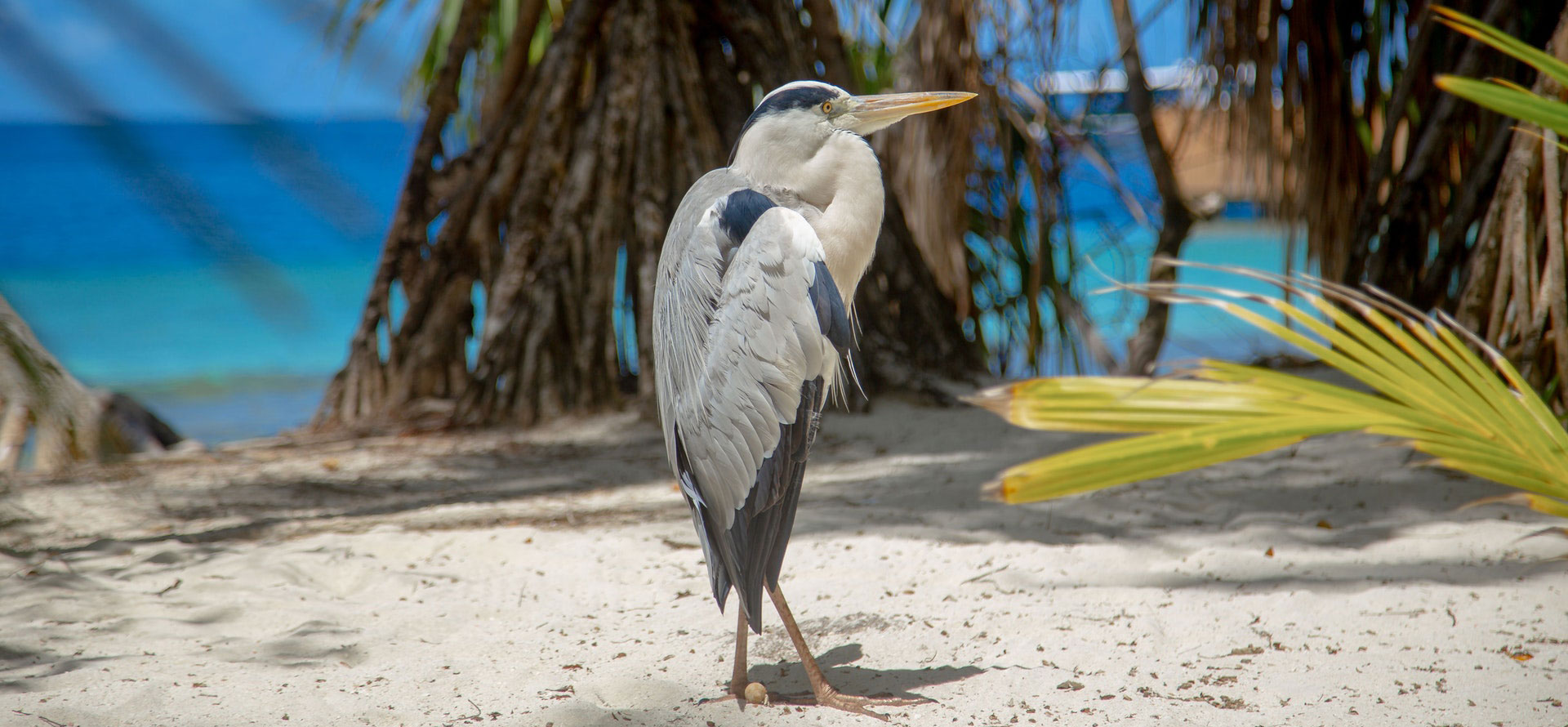 Weather in Tahiti
Tahiti is one of the tropical tourist destinations known for its stunning natural beauty, sunny and warm climate, and jaw-dropping beaches. It receives quite a significant amount of sunlight annually (approx. 2900 hours) which is very substantial and plenty for its natural and lush green vegetation.
The weather in Tahiti is mild to warm with daytime ranging from 75,2°F to 86°F. You can expect warm and sunny days but at night or early mornings, you might need a jacket.
April to October is the dry season along with low temperatures. If we talk about the coolest months in Tahiti, July and August are the ones with the lowest temperatures. November until March welcomes the rainy season in Tahiti. You can expect more humidity, a bit of mugginess, and frequent rain showers. This season is also prone to tropical hurricanes.
If you are planning your dream holiday and considering booking your vacation package, but not sure which months are the best time of the year to travel to Tahiti? Well, you would like to consider traveling between May and October, since this denotes the dry season in Tahiti, the temperatures are mild, with mostly clear skies and there is not much influx of tourists around.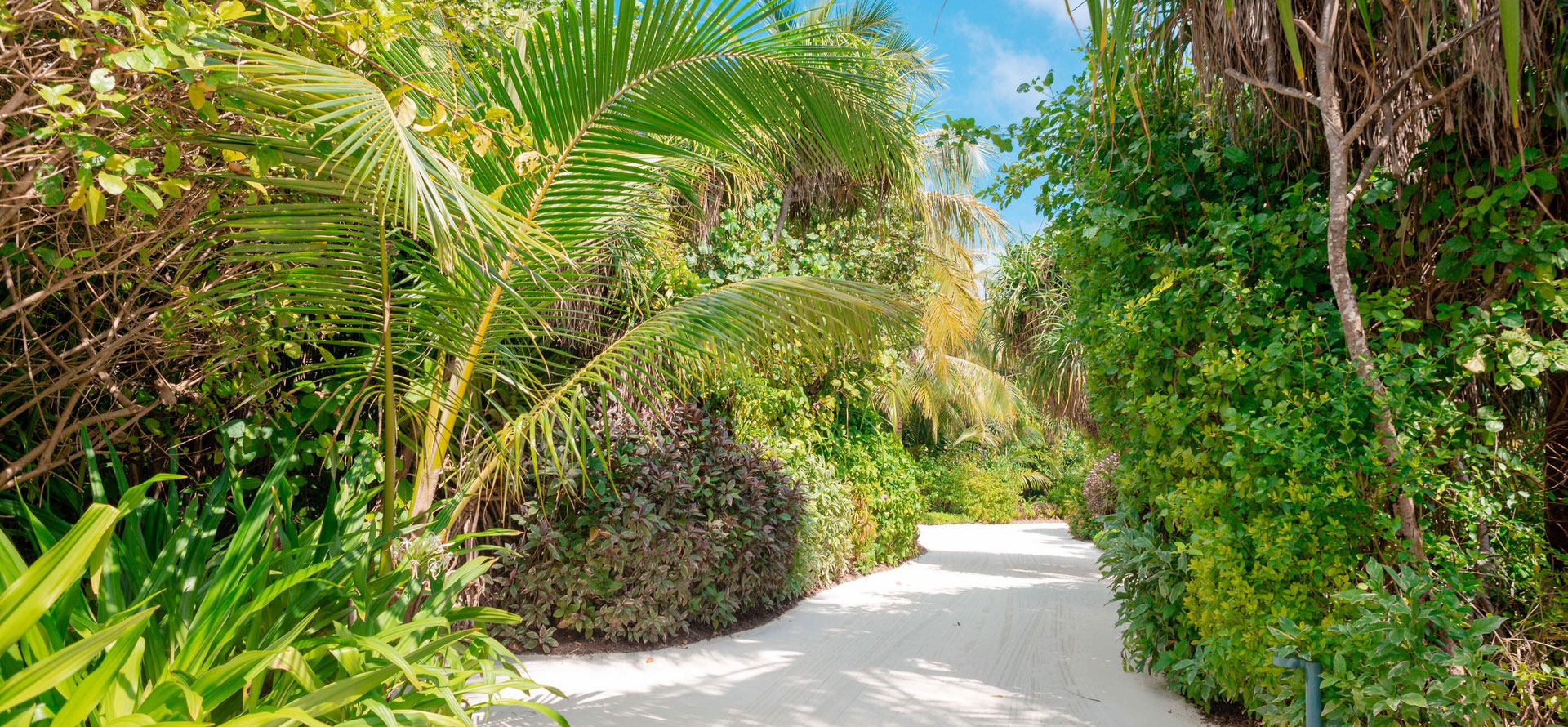 Average Temperature
Tahiti's average temperatures vary not so much. The most pleasant and preferred season as discussed above is the dry (winter) season from April to October with the temperatures ranging from 82°F (28°C) with some chilly mornings. The average temperature in the wet (summer) season from November to March falls in 86°F (30°C). It usually rains for about 30-40 minutes. The hottest months in Tahiti are January, February, and March. The coolest months of the year in Tahiti are July and August and it is when the crowd is at its peak.
Traveling to Tahiti between November to January is not really recommended since it is the wet season and it rains very frequently with the unpleasant humidity and the high dangers of cyclones. You should be very careful before booking your trip in these months. Tourism is very slower and the hotel rates drop significantly.
Therefore, if you want to visit Tahiti and are looking for the best months of the year, you may experience April to October as the ideal months.
Average Precipitation
The months with the lowest chances of significant precipitation in Tahiti if you are looking for dry weather are June, July and August. Late July is when you have the lowest chance of snow or rain. Tahiti experiences rain throughout the year. December has the most rainfall in Tahiti with an average of 12.48 inches. September is the month that sees the lowest rain in Tahiti, with an average of 1.82 inches.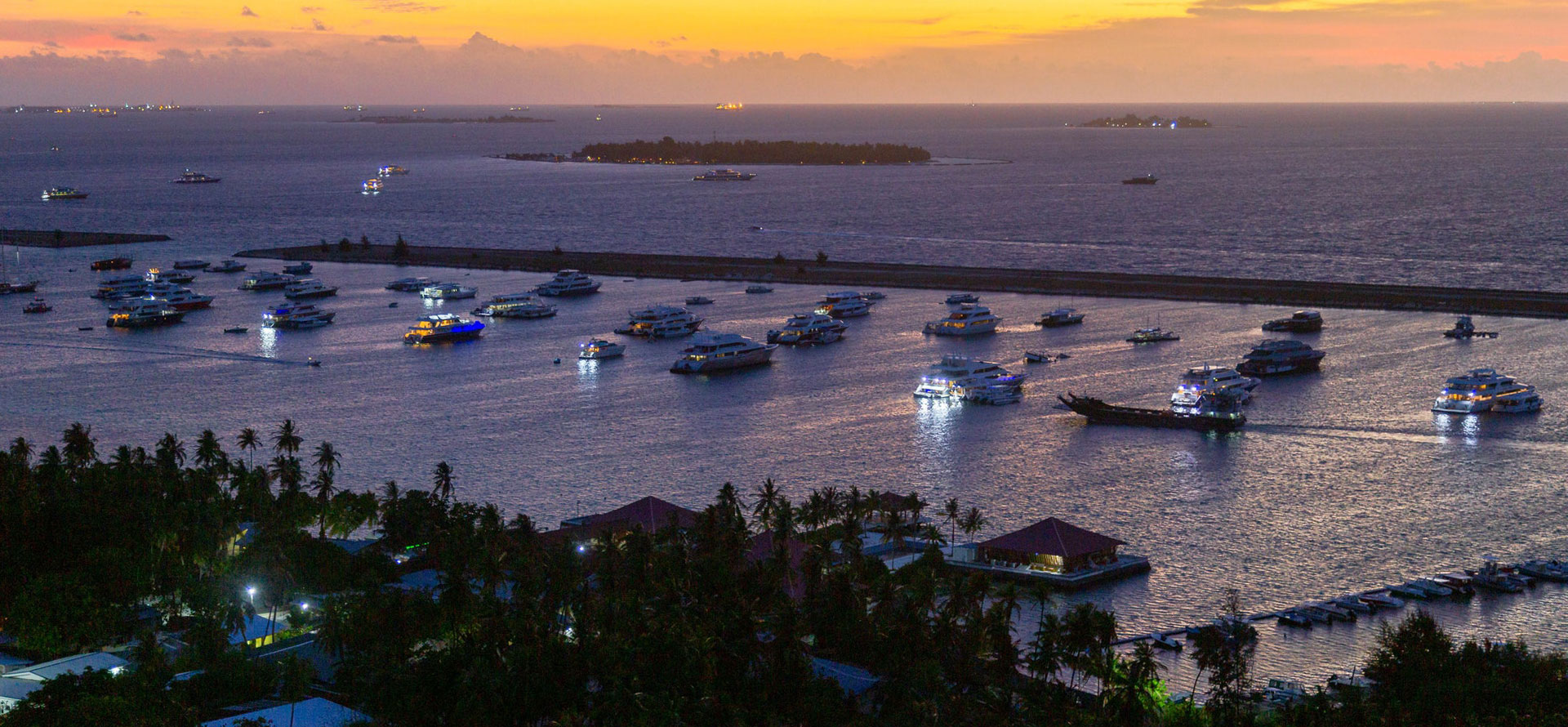 Average Tourist Volume
Traveling to Tahiti is a lifetime experience and the tourism here is continuing to grow in popularity. The mesmerizing black sand beaches, amazing cultural festivals, dense green vegetation, and mountains are a must-have in your travel checklist.
When you visit Tahiti during July and August, you can experience comfortable weather and high temperatures. The rainfall can continue up to 2 to 3 days per month. Due to the traditional; festivals in these months, there is an influx of tourists. Therefore, lodging and hotel accommodations may be more expensive.
Tourism is slowest between September to November due to the weather. High temperatures range between 87.6°F and 84.5°F. It rains quite a bit, sometimes as much as 4 to 6 days monthly. Prices of hotels, food, and other amenities may therefore be more affordable.
If you are wondering when is the best time of the year to go on your dream trip to Tahiti? The recommendation is to travel in the off-peak season. The best months to book your vacations are May & June — September and October... During this season you can avoid the extreme temperatures, heavy rainfalls, and even hurricanes/cyclones, expensive hotels, and amenities, and last but not the least, you can also fancy the whale watching during these months. People love to visit Tahiti in these months because you can gain a good number of discounted packages for your perfect getaway and family vacations.
FAQ
When is the best time to go to Tahiti?
The best time to visit Tahiti depends on what you're looking for in your vacation. If you're interested in watersports and outdoor activities, the best time to go is between May and October. This period coincides with Tahiti's dry season, when there is little rainfall and the water is warm and clear. It's also the busiest time of year, so you may want to book your accommodations and flights well in advance. If you're looking for a more relaxing vacation, you may prefer to visit Tahiti during the wet season between November and April. This is when rainfall is more common, but it's also when prices are lower and there are fewer crowds. Keep in mind that some businesses, such as tour operators, may be closed during this time.
When is hurricane season in Tahiti?
The hurricane season in Tahiti runs from November to April, with the peak months being February and March. While hurricanes are relatively rare in Tahiti, they can still occur and cause significant damage. If you're planning a trip to Tahiti during hurricane season, be sure to check the latest weather forecasts and advisories before traveling. If a hurricane is expected to impact the area, consider postponing your trip or making alternate travel arrangements.
When is Tahiti's rainy season?
The rainy season in Tahiti falls between November and April. While this may seem like a long time, the rains are usually short and intense, followed by bright sunshine. If you're planning a trip to Tahiti during this time, be sure to pack your rain gear and plan your activities around the weather. However, don't let the rainy season deter you from visiting Tahiti during this time - the rains are often followed by bright sunshine and the island is still beautiful during this time of year.
What is the hottest month in Tahiti?
The hottest month in Tahiti is February. The average temperature during this month is 29 degrees Celsius (84 degrees Fahrenheit). If you're looking to escape the cold weather, this is the perfect time to visit Tahiti!
Is the water warm in Tahiti?
The water temperature in Tahiti varies throughout the year, but is generally warm and comfortable for swimming. The best time to visit Tahiti for swimming and other water activities is from November to April. Outside of these months, the water can be cooler and the waves can be rougher.
How many days do you need in Tahiti?
This is a difficult question to answer as it depends on what you want to see and do while you are in Tahiti. If your focus is simply relaxing on the beach, then a few days may be sufficient. However, if you also want to explore the island and experience some of the many activities Tahiti has to offer, then you will need a bit more time.
Top Hotels & Resorts
Tags: travel website, hotels sarasota, turks and caicos kid friendly resorts, all inclusive hotel virgin gorda, seychelles versus zanzibar, bora bora and hawaii, turks and caicos versus bora bora, dive resorts, florida hotels allow dogs, portugal honeymoon resorts, best costa rica all inclusive, top boutique hotels in tulum, austin boutique hotels, st croix family vacation packages, all inclusives bahamas, nashville boutique hotels, boutique hotel in london, hotel rooms downtown greenville, good hotels in tulum, hotels in tahiti all inclusive