When imagining vacationing in Mexico, people usually think of beautiful beaches and fantastic food, and Playa Del Carmen is more than just that!
Playa Del Carmen is now considered one of the crown jewels located alongside the Caribbean Sea in Mexico, known for its vibrancy, beauty, and energy. However, it isn't like a typical beach paradise because one can find endless forms of activities and entertainment opportunities to explore. Therefore, to have a truly unforgettable experience, most people prefer staying in luxury hotels in Playa Del Carmen to have a peaceful yet exciting trip.
Moreover, the resorts in this area are truly breathtaking and offer a comfortable and stress-free trip. When selecting a resort, it is important to consider your budget, but it is just as crucial to consider finding a resort with great views, security, privacy, activities, and further amenities like a spa and gym.
Many resorts may offer cozy rooms and a view, but not much else. So, it is important to understand what your requirements are, and what you need to make this trip memorable.
Moreover, we will detail the best time to visit, the costs of luxury resorts in Playa Del Carmen, and what activities families can do there.
Best Hotels & Resorts
Best hotel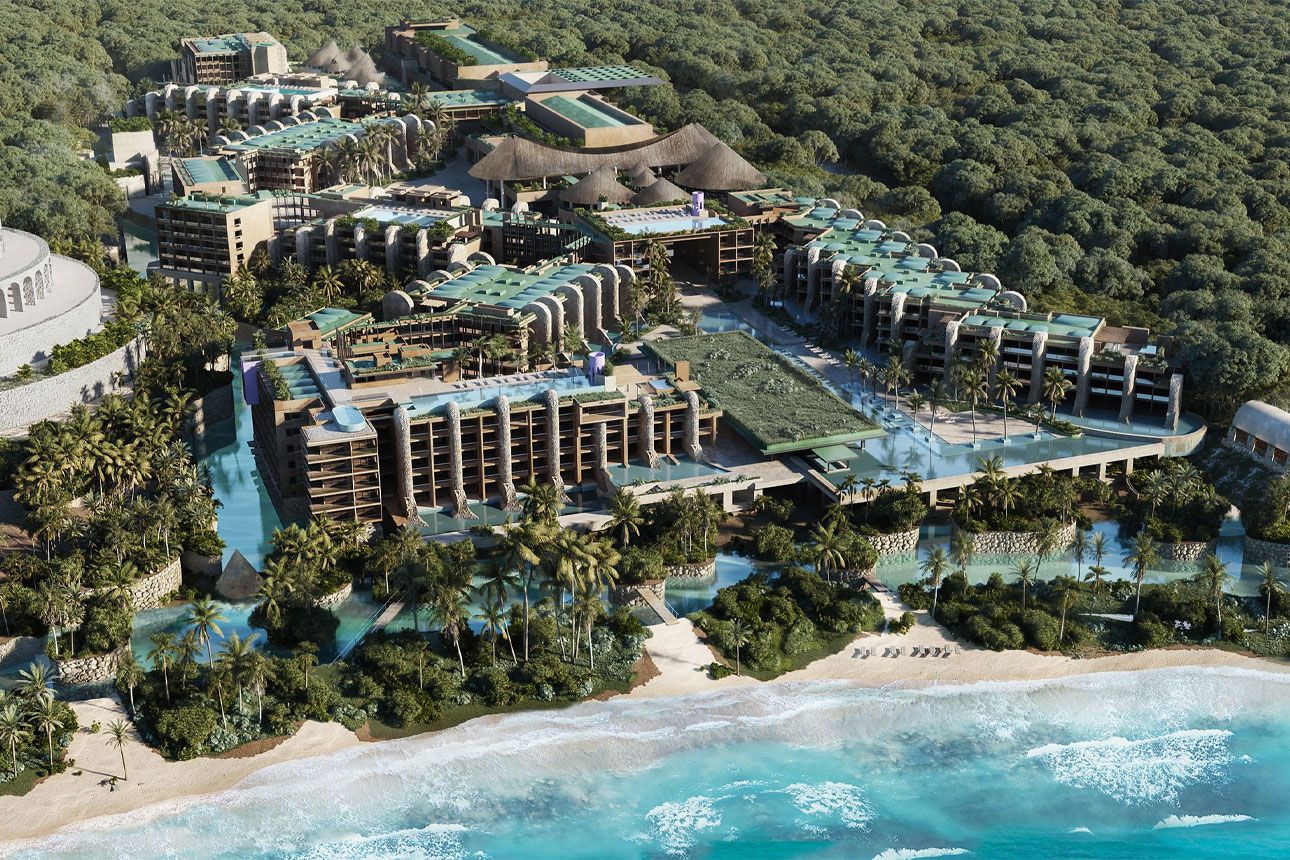 Hotel Xcaret Arte - All Parks All Fun Inclusive - Adults Only
Airport transfer
Free parking
Free breakfast
$638.00
Price per night from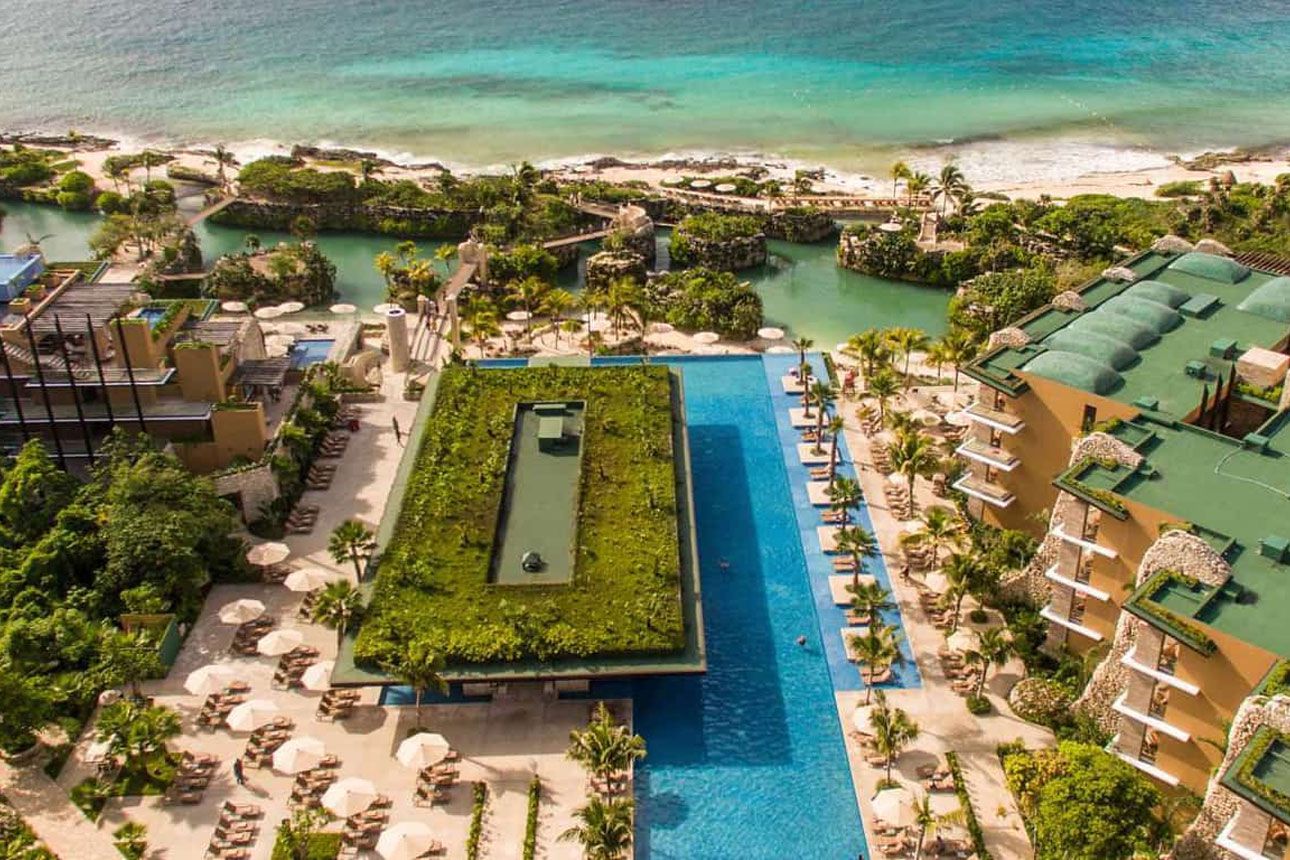 Hotel Xcaret Mexico - All Parks - All Fun Inclusive
Pet-friendly
Free parking
Pool
$787.00
Price per night from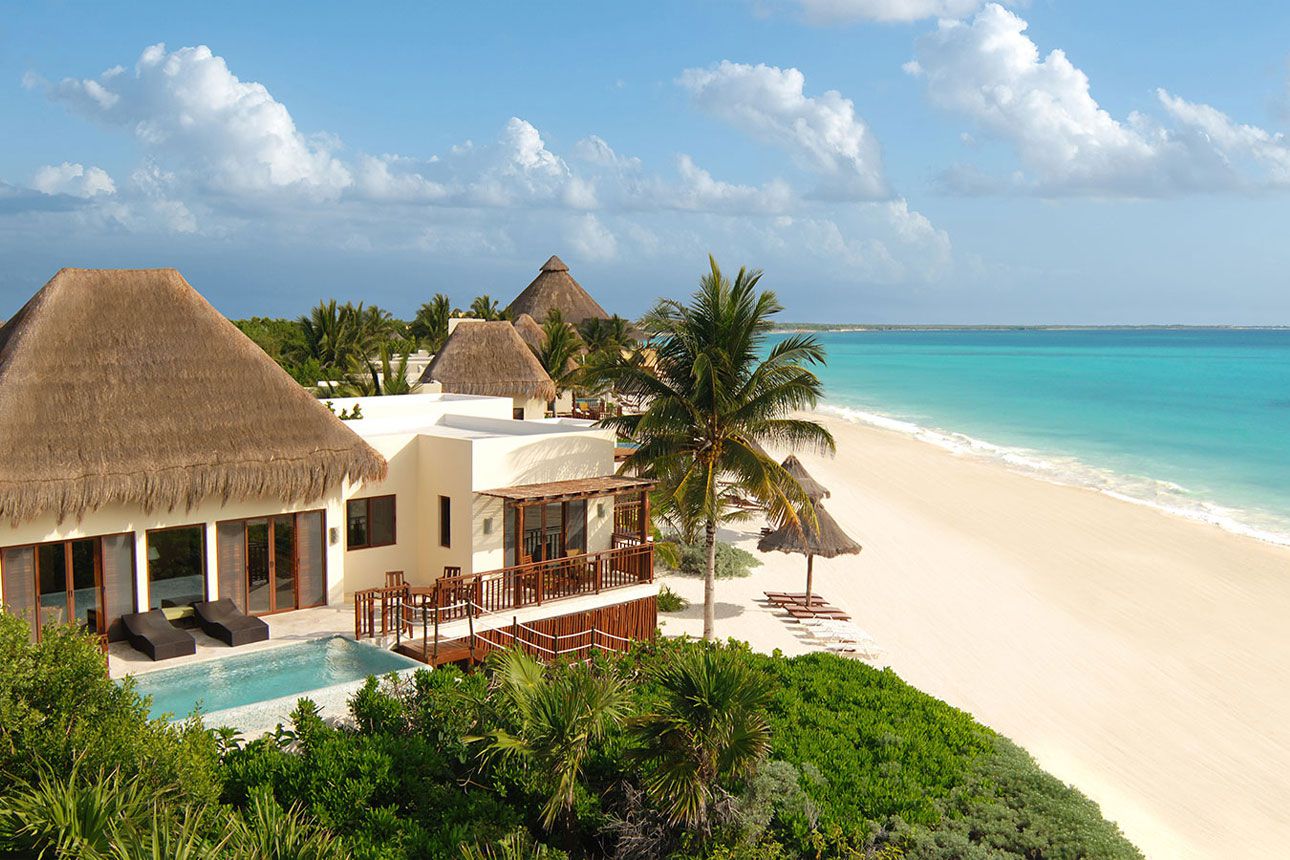 Fairmont Mayakoba Riviera Maya - All Inclusive
Pool
Free parking
Airport transfer
$397.00
Price per night from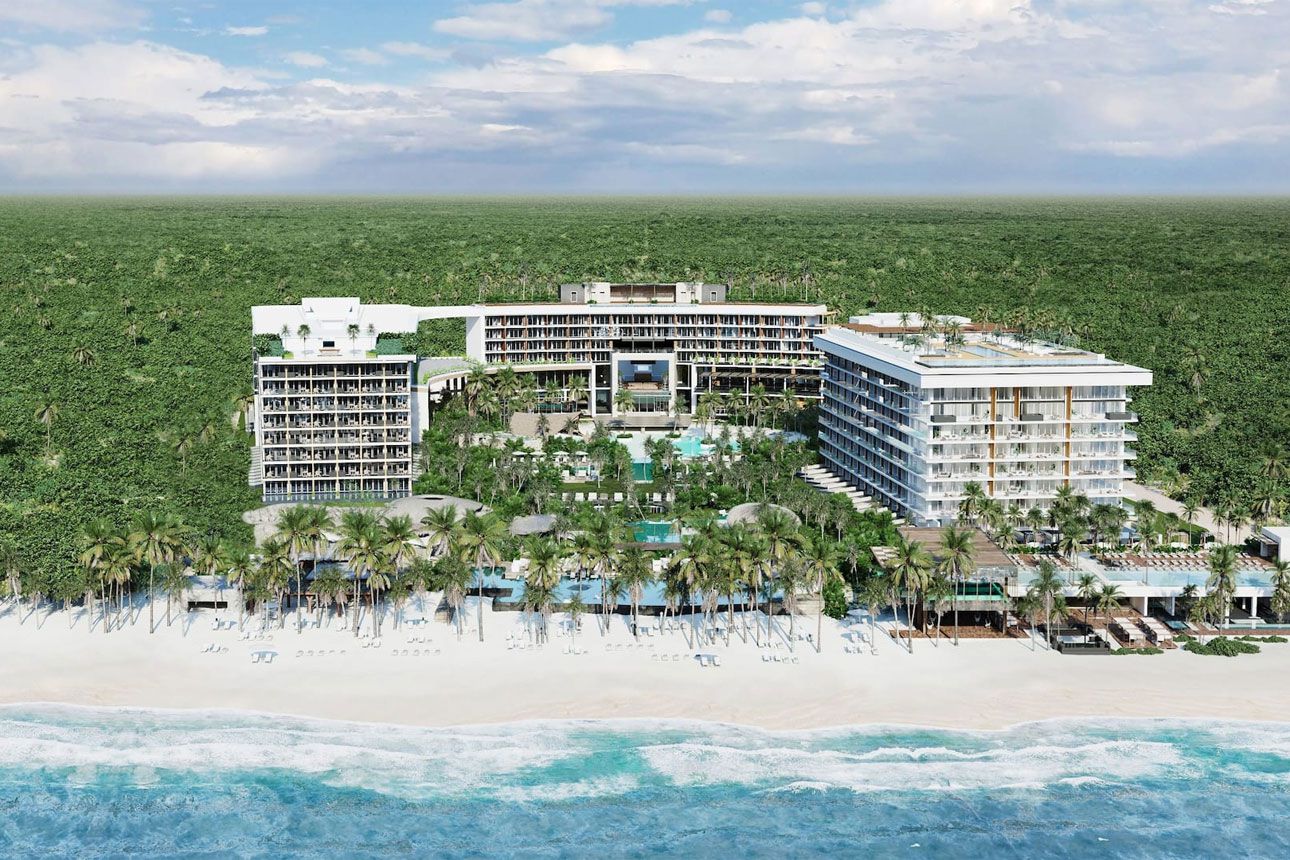 Secrets Moxche Playa del Carmen - All Inclusive - Adults Only
$804.00
Price per night from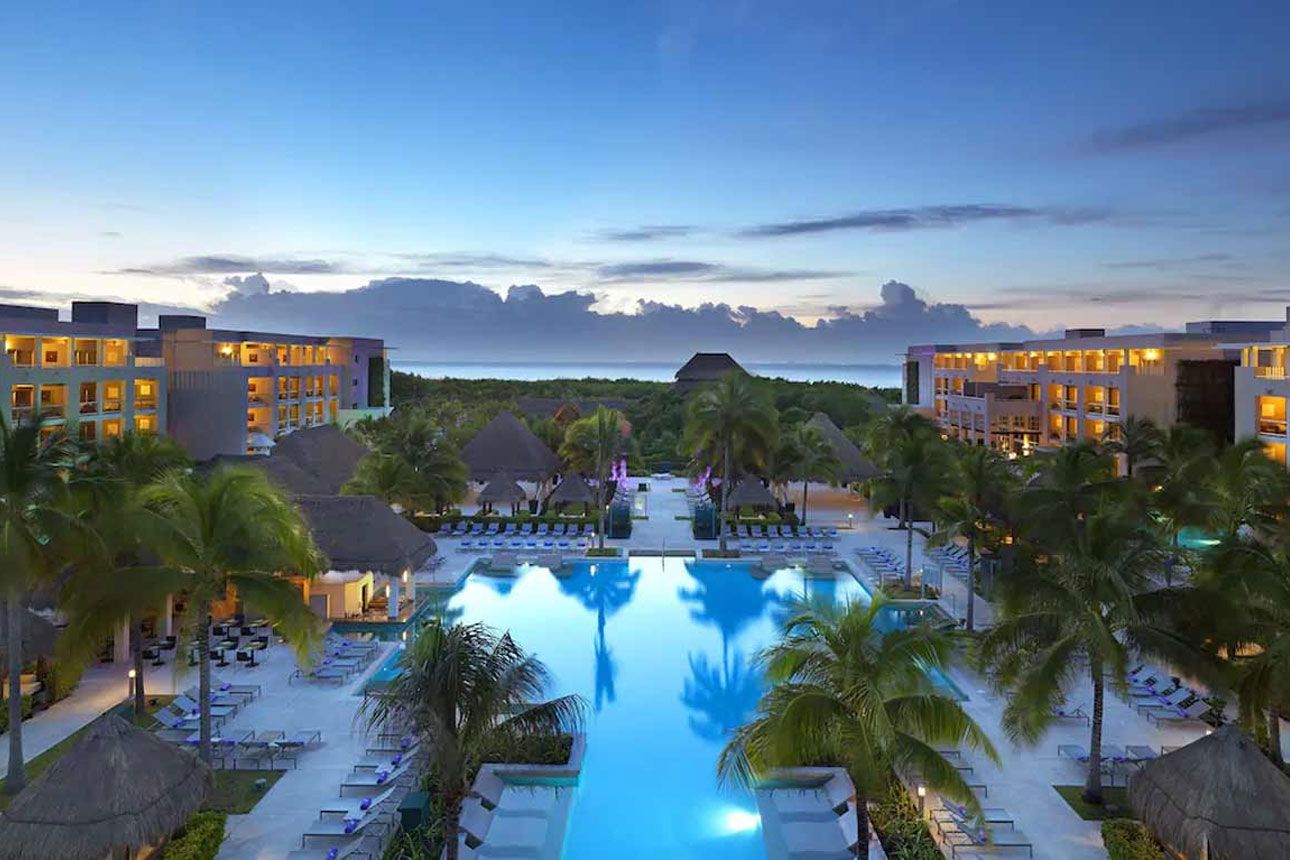 Paradisus La Perla - Adults Only - All Inclusive
$449.00
Price per night from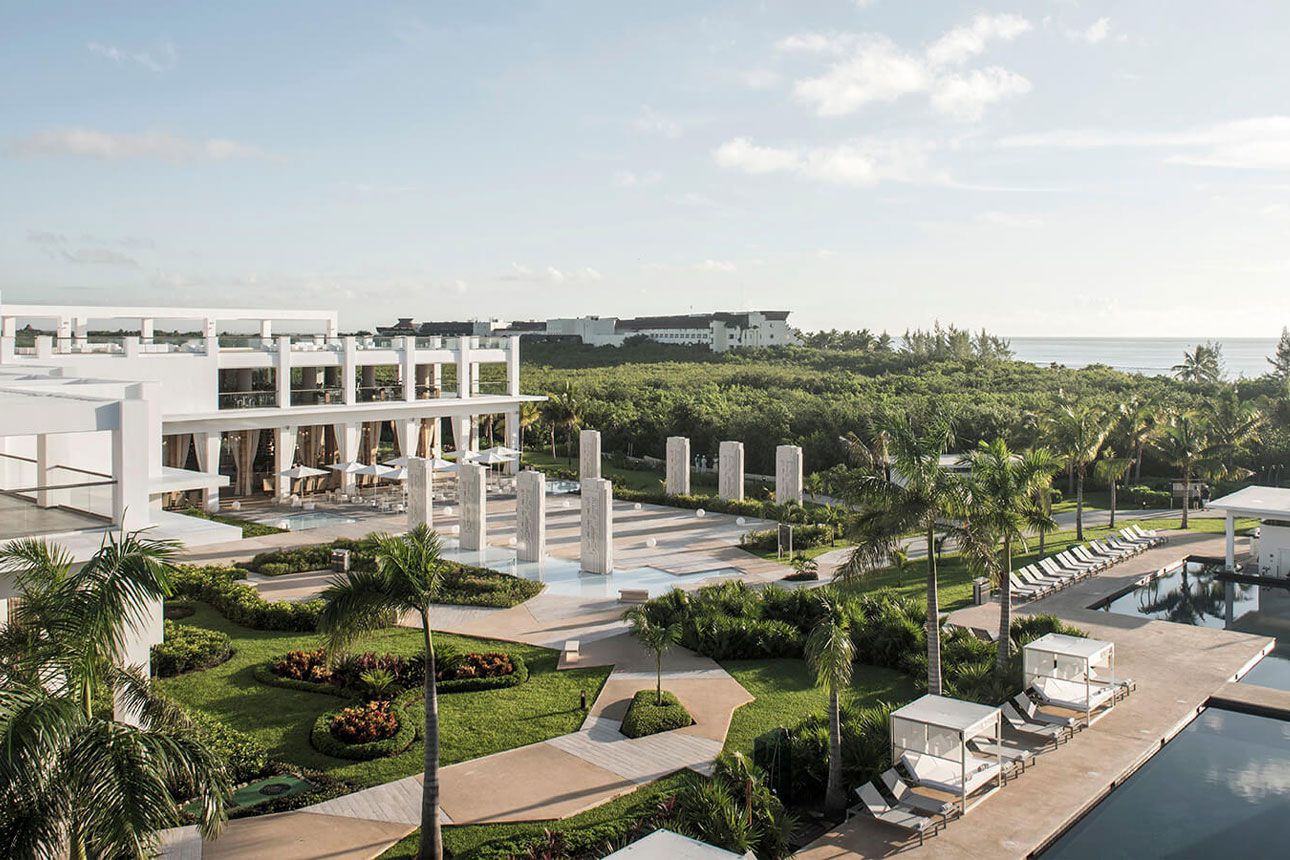 Platinum Yucatan Princess All Inclusive Suites and Spa Resort Adults Only
Air conditioning
Gym
Free parking
$224.00
Price per night from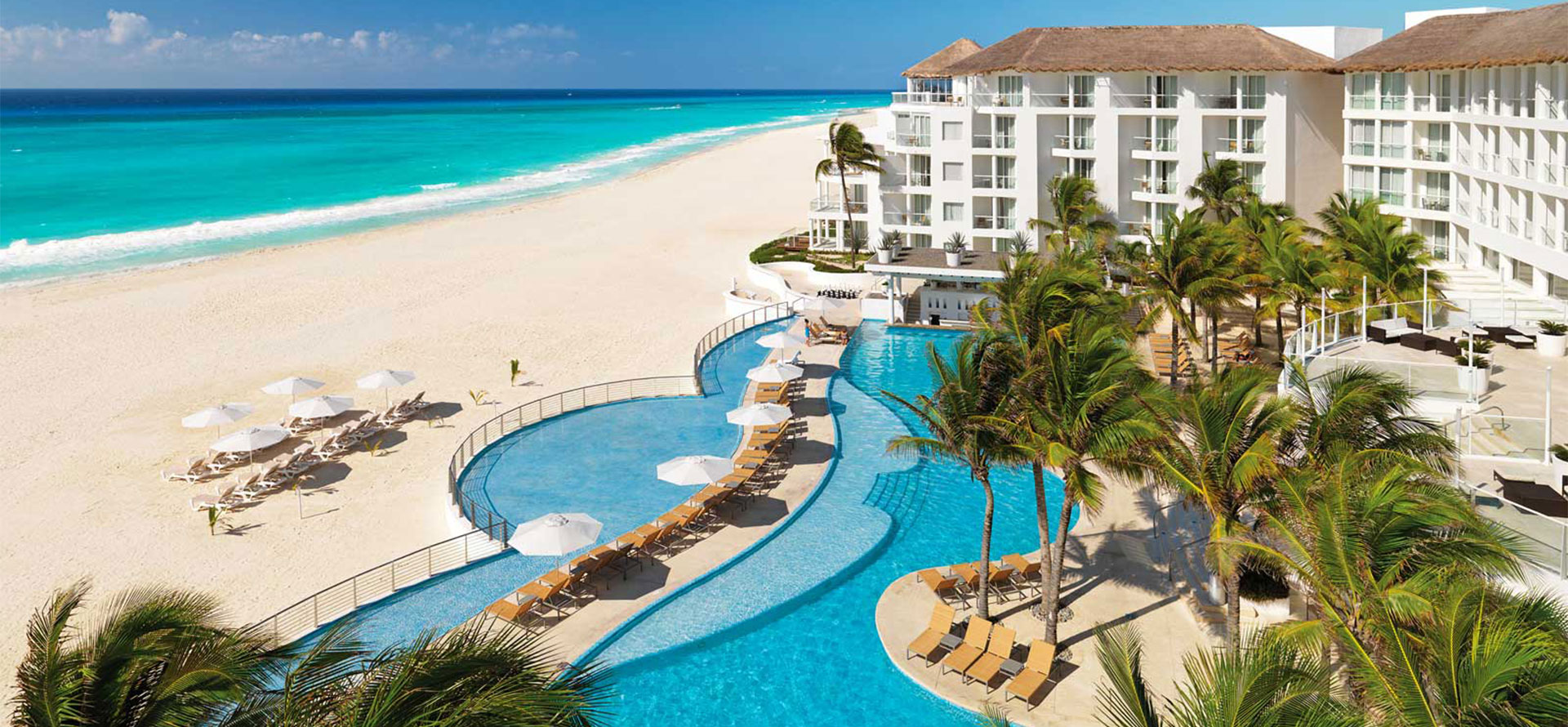 Best Time to Visit Playa Del Carmen
As you can probably tell, April-May is the ideal time for travelers to go to Playa Del Carmen, as the temperature during the day is 70-80 degrees and drops further during the evening. Also, there are fewer people on the beaches during that time.
The monsoon season starts in June and ends in September, so check beforehand for hurricane warnings during that time.
And from October-March, you can expect the weather to be a bit warm and dry.
Average Cost Of Luxury Resorts In Playa Del Carmen
Overall, luxury Playa Del Carmen hotels will be quite costly compared to other Mexican destinations. Also, several factors determine the price you get the resort stay for, such as the months. During the primary tourist months, the holiday season and summer, prices will be higher. However, you will find prices to be lower if the temperature is exceptionally high or during hurricane season.
Also, this price may be affected if you choose to add any of these activities to your itinerary:
Whether you go with your partner, friends, solo, or with your family, there are countless activities to explore that people of all ages can enjoy.
Museums:

If you would like to know more about Mexico's colorful history and educate your children on it as well, then there are plenty of brilliant museums you can visit as a family.

Sightseeing:

For a family of adventurers, Playa Del Carmen is a treasure trove. There are several impressive monuments and locations you can explore with your kids, such as:

Xaman Ha:

The Xaman Ha is home to a temple next to the beach. It was built in the 1200s and was dedicated to the Mayan goddess of fertility and love, Ix Chel. This isn't a location most people explore and is an unforgettable experience for the family. It is significant and ancient, and one can better understand the local culture by exploring it

Playing On The Beach:

Of course, who can forget about the beach when they're going to a place like Playa Del Carmen? They are picture-perfect, with clear blue waters and white sand. The water is also usually calm enough for even small children to surf the waves. Also, kids can build sandcastles and hunt for tiny seashells. Moreover, one of the best luxury hotels in Playa Del Carmen, Mamitas Beach Club, is situated on the Mamitas stretch, where people can find a lot of white, fine sand

Swim With The Turtles:

Akumal, which is a half-hour away from Playa Del Carmen, is known for its beautiful sea turtles. In addition, the shallow and small protected cove is the perfect place for children to swim. There are also some fantastic restaurants nearby for those looking to grab a bite by the beach. However, if the kids want to find turtles to swim with, they will need to go deeper into the deeper end of the water

Nature Reserves:

Sian Ka'an is a biosphere reserve full of fauna and flora of various varieties. Besides its beauty, it is the perfect place for an animal-loving family to go. You can see Yucatan native marine life and animals within a natural but protected setting. To have an incredible experience, you can go on a kayak and bird watch, go on a tour on a boat or try fly fishing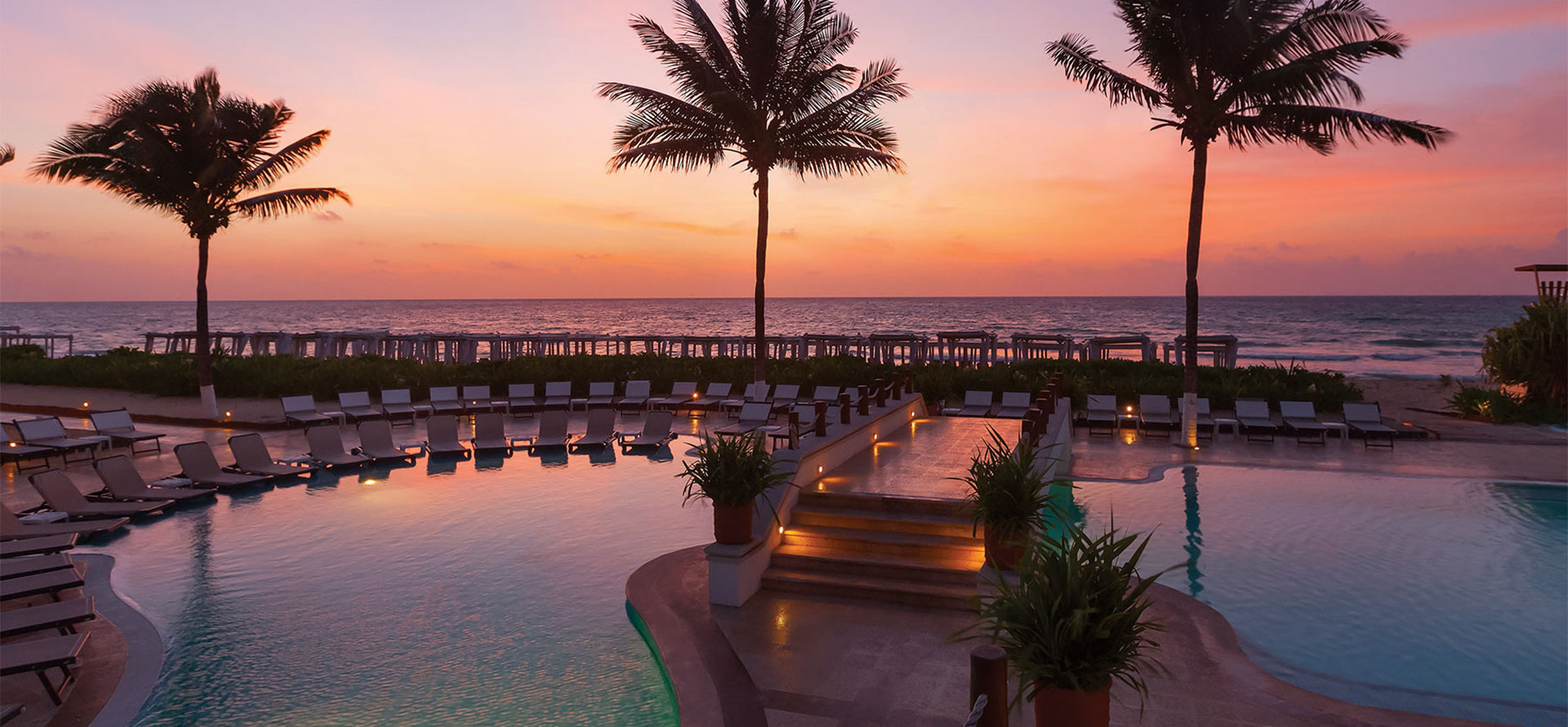 Conclusion
To conclude, you can have a family-friendly trip without compromising on luxury by staying at the best luxury resorts in Playa Del Carmen that offer fantastic food, beachside views, spa treatments, and more. It is also perfect for thrill-seekers, as there are plenty of adventurous opportunities one can take up when there. Moreover, one of the only things that could ruin travelers' experience staying at Playa Del Carmen luxury resorts is the weather.
Though it rarely gets to an extreme point, to have a seamless journey, ensure that you go before the hurricane season begins.
FAQ
What is the best month to go to Playa del Carmen?
The answer to this question depends on what you are looking for in a Playa del Carmen vacation. The peak season for tourists is December through April, when the weather is warm and sunny. However, this also means that prices will be at their highest during these months.
What is the cheapest month to go to Playa del Carmen?
If you are looking for a more budget-friendly option, consider traveling during the summer months of June through August. While the weather will be hotter and more humid, you will find better deals on Playa del Carmen luxury resorts.
What is the prettiest part of Playa del Carmen?
Playa del Carmen is a beautiful, coastal city located in the Riviera Maya region of Mexico. The city is known for its stunning beaches, luxury resorts, and vibrant nightlife. While there are many beautiful parts of Playa del Carmen, the prettiest part is definitely the Playacar neighborhood.
Top Hotels & Resorts
Tags: travel site, pensacola hotels airport, nice hotels in newport, fiji all inclusive adults only, best hotels in chicago, caribbean or hawaii vacation, hotels midway airport, mazatlan all-inclusive resorts, disney honeymoon resorts, maui vs hawaii vacation, millennium park hotels nearby, jamaica or cancun, 5 star hotel los angeles, puerto vallarta vs mazatlan vacation, mexico hotels over water, best all inclusive greece, top resorts puerto rico, napa valley all inclusive resort, puerto vallarta family all inclusive, long beach hotels close to airport