Mykonos is one of the Greek islands that is popular as a tourist destination. The island offers scenic beauty with its stunning beaches and clear blue sea. There are nightclubs and an active party atmosphere but there are also places where you can simply relax or go for a stroll exploring the shops in the area. If you are interested in a visit to Mykonos then it is essential you pick the best time to go to Mykonos. The best time to travel to Mykonos is actually in September and October. This is when there are fewer people and it is not too cold or rainy.
Best Hotels & Resorts
Best hotel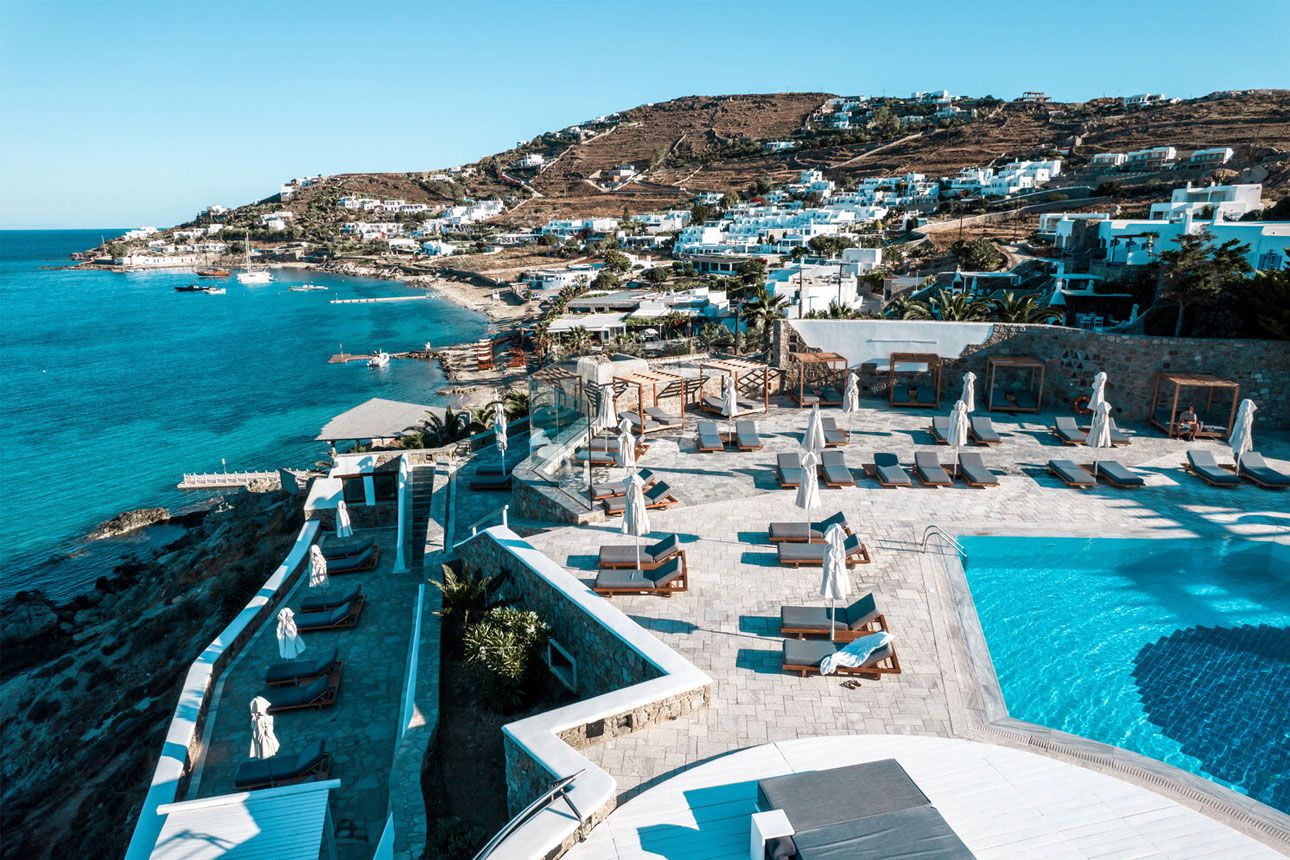 Mykonos Grand Hotel & Resort
$272.00
Price per night from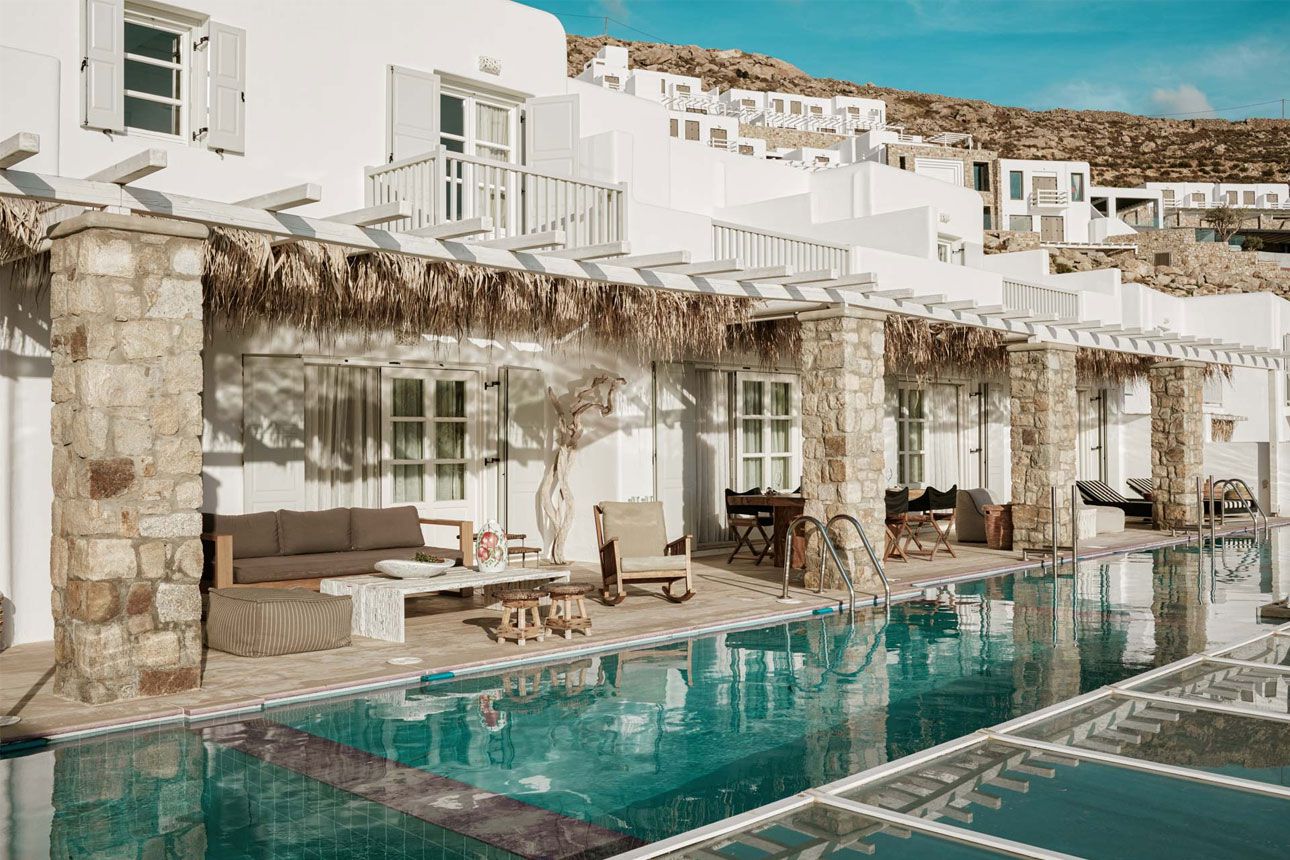 Myconian Villa Collection - Preferred Hotels and Resorts
$213.00
Price per night from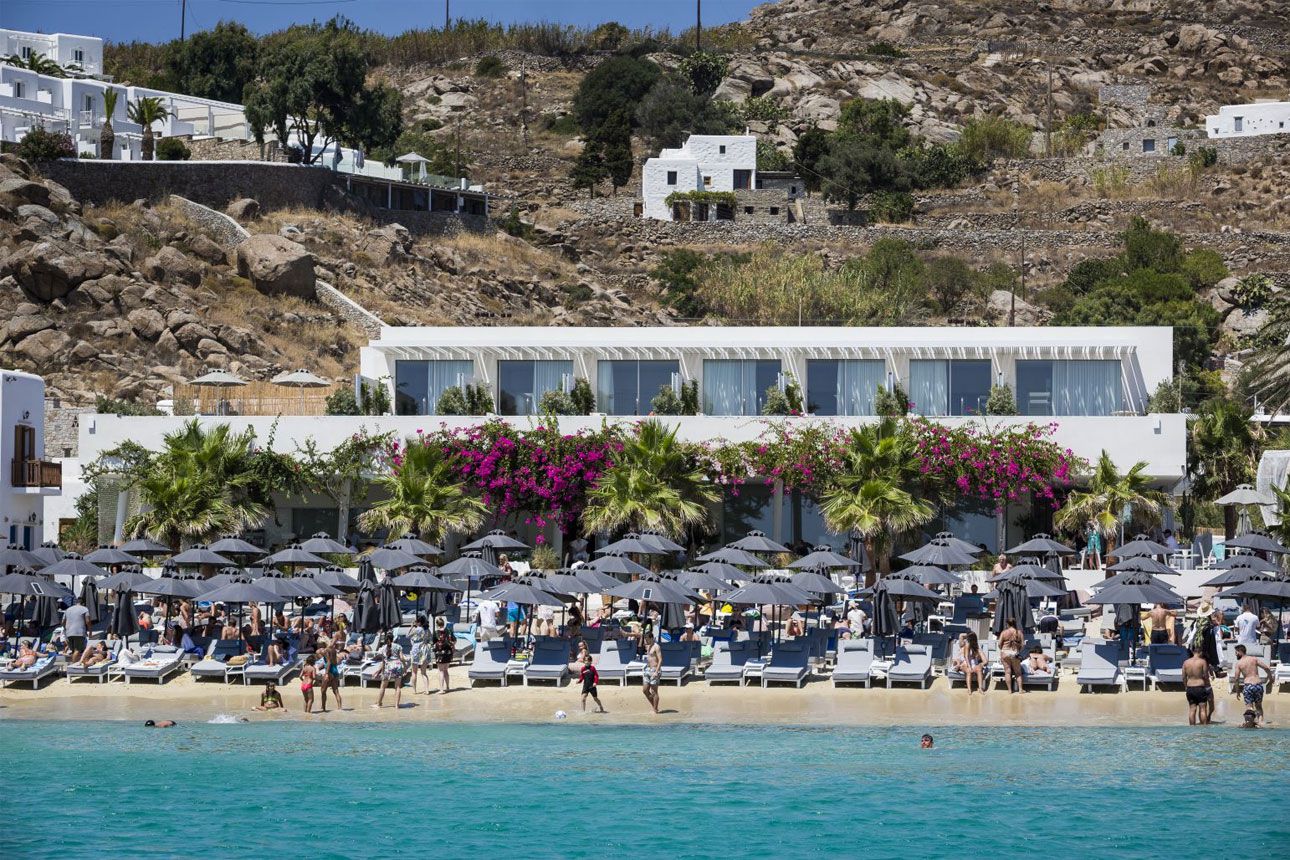 Mykonos Dove Beachfront Hotel
Free parking
Pool
Airport transfer
$169.00
Price per night from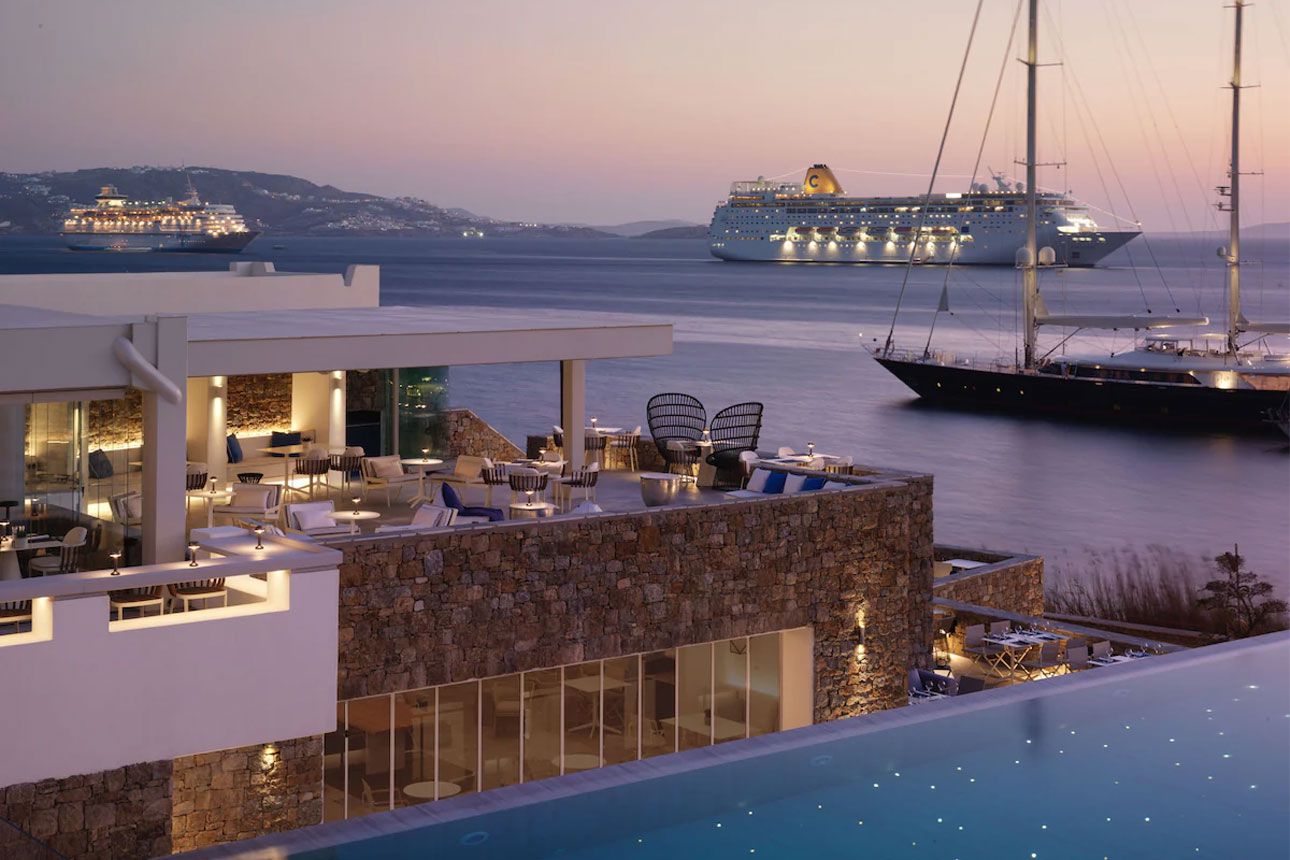 Mykonos Riviera - Small Luxury Hotels of the World
Pool
Free breakfast
Airport transfer
$249.00
Price per night from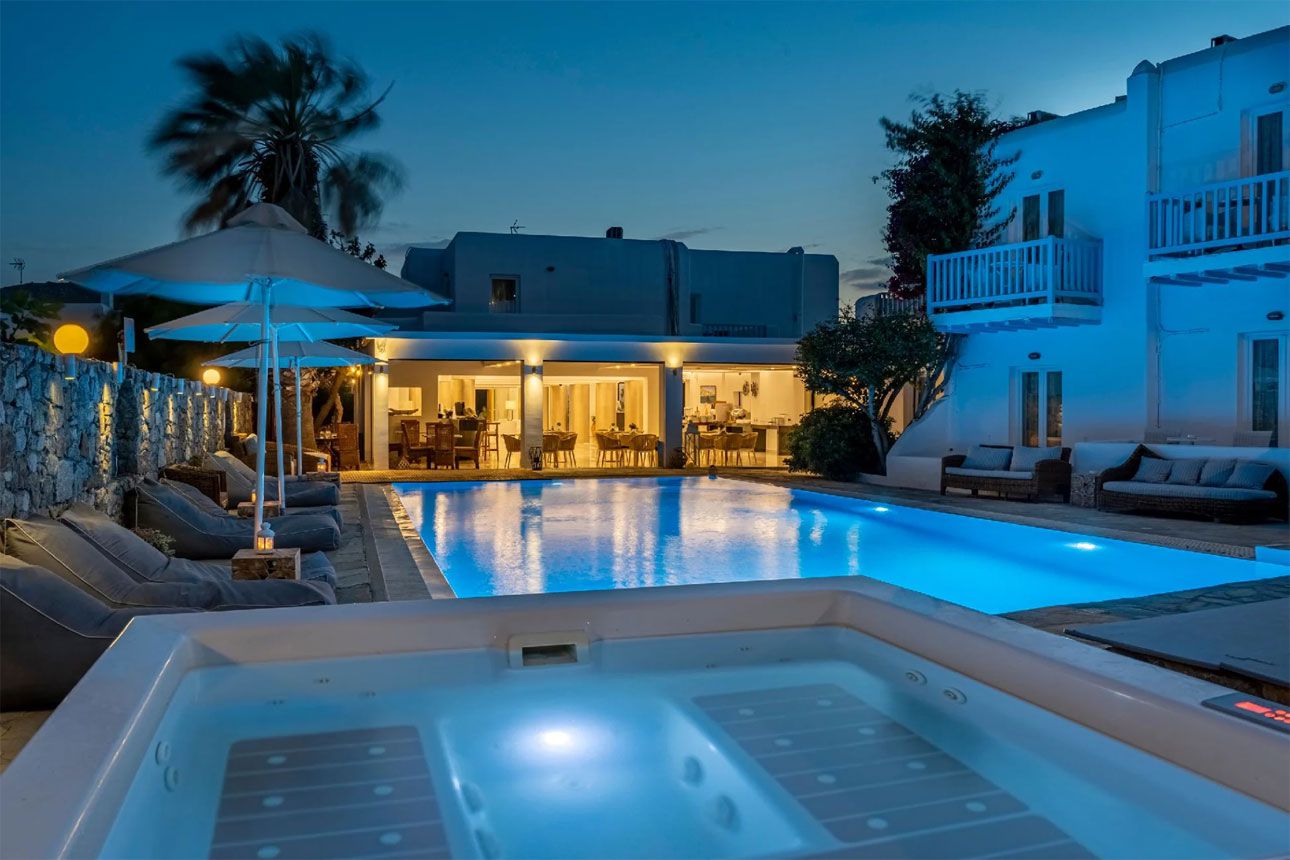 Air conditioning
24/7 front desk
Free parking
$115.00
Price per night from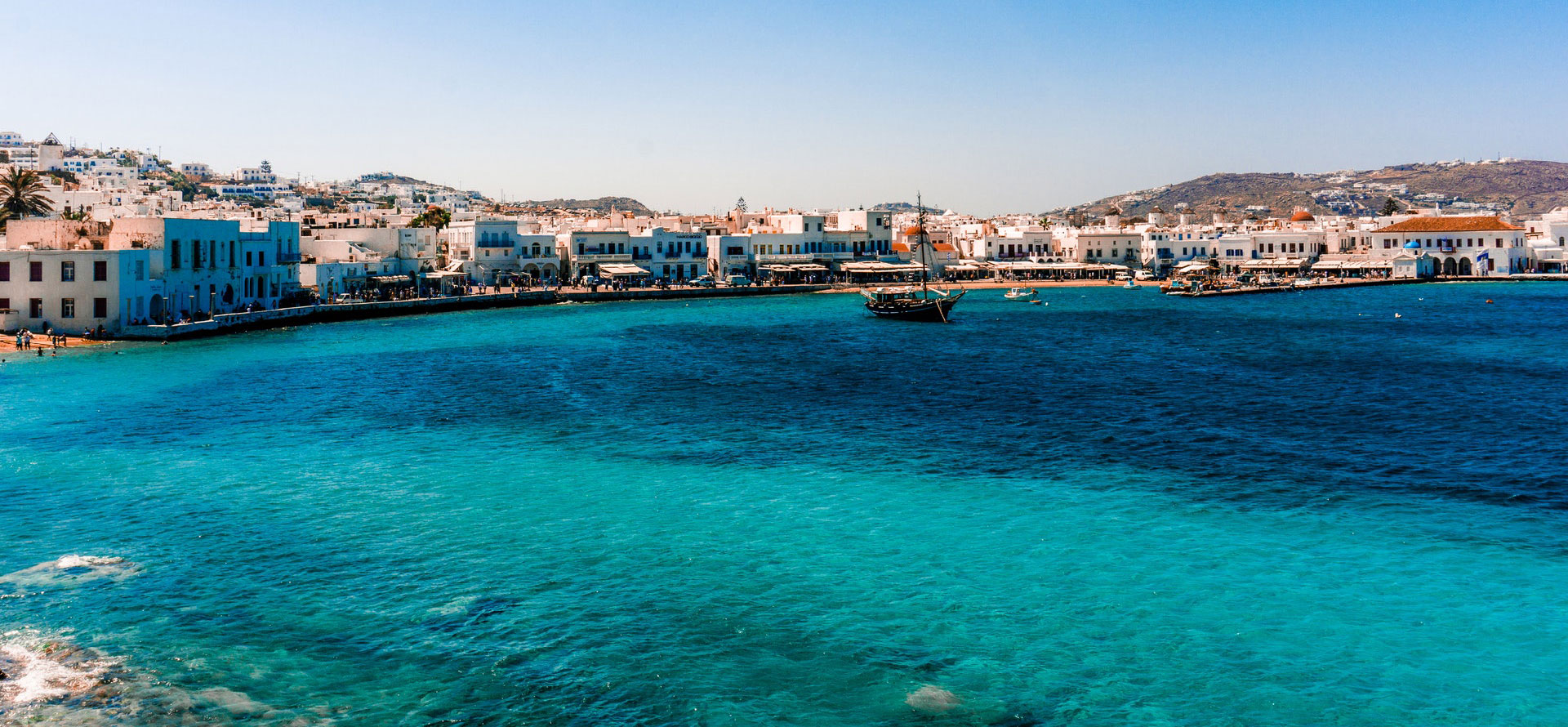 Weather in Mykonos
The best time to visit Mykonos may depend on what weather you prefer. This island has a Mediterranean climate and is quite windy most of the time. The summer months are dry but never overly hot. Winter is noticeably cooler with rainy weather. The winter months are from December through to March, while the summer months are from June to September. The wind is a lot stronger from July to August. The wind at this time is called the Meltemi and it is also known as the Northern wind. Tourists sometimes find the wind unbearable because the gusts can be powerful.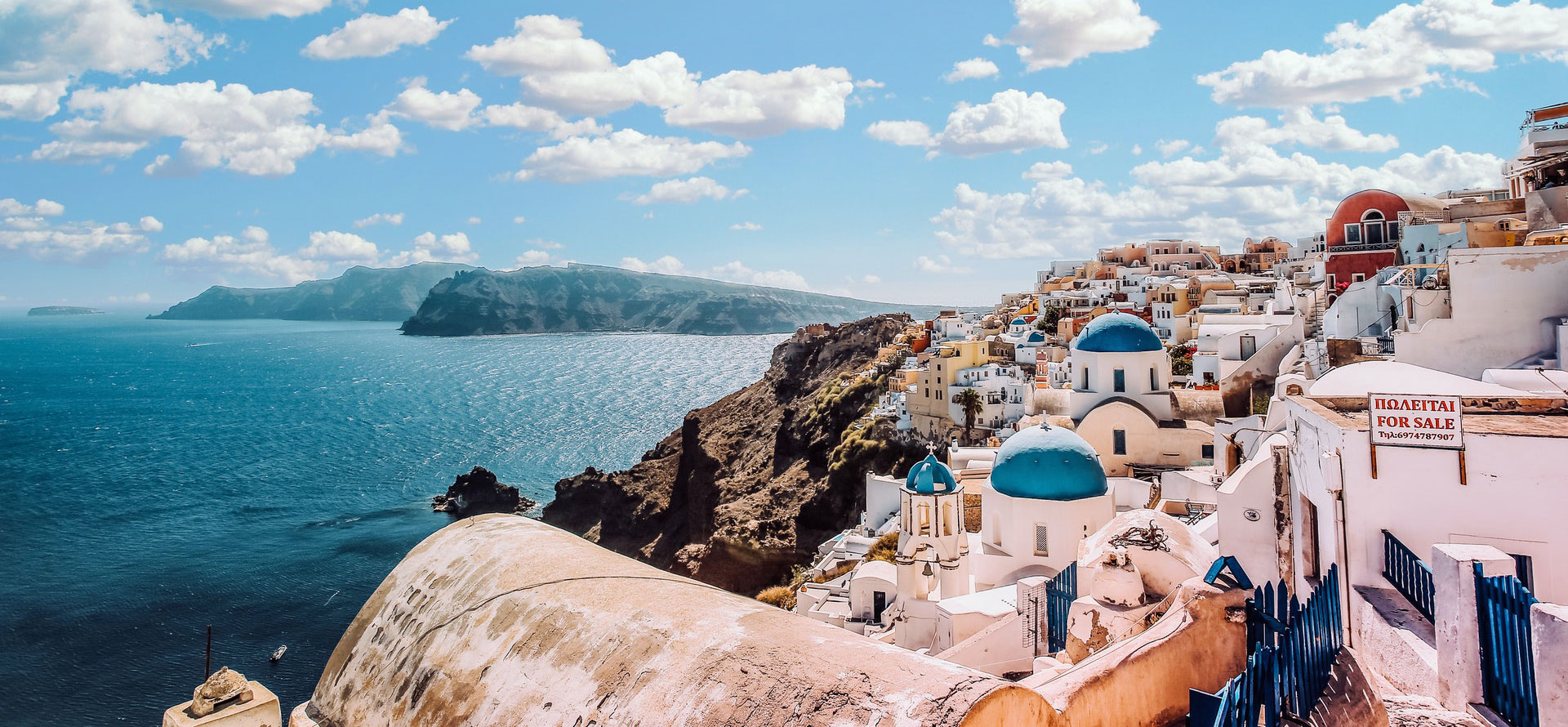 Average Temperature
+19°C
mean annual
temperature
temperature
Winter can be chilly with temperatures averaging in the low 50s.

Summer average temparature rates are in the high 70s to 80s, which is pleasant because it is not as hot as the other Greek islands or even the mainland.

The only drawback to the summer months is the Meltemi wind, which, as we already mentioned, is worse in later summer. On the other hand, this wind does help keep the temperatures lower and bearable.

The seas off Mykonos are in the low 70s on average in summer.

The sea waters are cooler in the lower 60s in winter.
Keep it in mind if you plan to go to Mykonos Greece in winter season as the water is freezing cold. That`s not the best time to visit Mykonos, as you should be prepared for lower temperatures.
Average Precipitation
december
the most
precipitation
rains
The rainy season starts in March and continues until October.

December and January are the wettest months of the year in Mykonos averaging about 4 or 5 inches during these months.

The driest months and the best time to travel to Mykonos are June to August, that also coincides with a time when the island can be crowded.

Snow has fallen in the past, mainly during January and February.
Mykonos does not get huge amounts of rainfall, so even the wet season can be perfect time to visit Mykonos.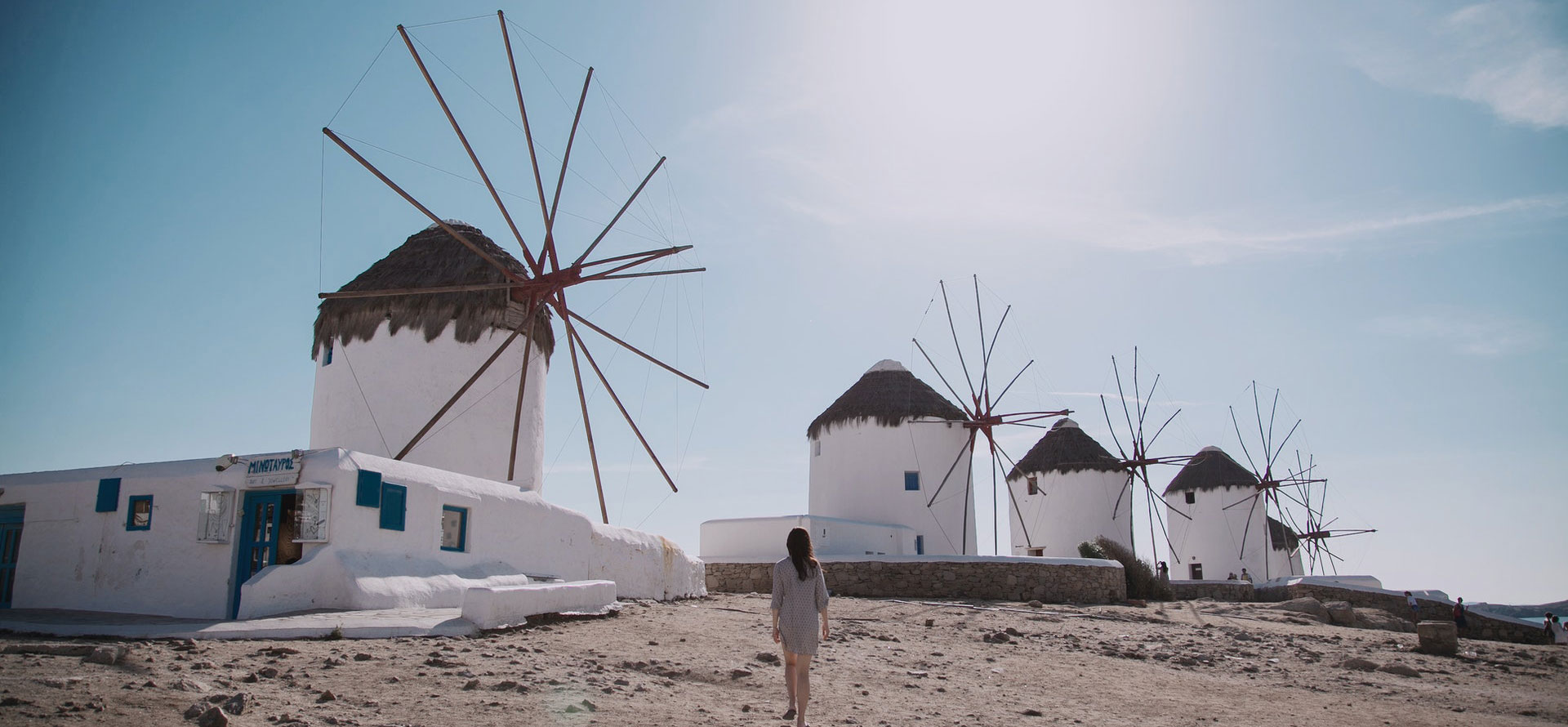 Average Tourist Volume
The tourist season for Mykonos is April to August, which does correspond with the time when temperatures are warmer. Winds pick up in August, so there may be fewer people during this month.
Water activities like swimming and skiing are best done in summer when the ocean temperature is also more pleasant. There is a lot of activity in the summertime with warm, sunny days. Spring, which lasts from the middle of March to the end of May, is a good time if you want to travel to Mykonos at warm temperatures but fewer crowds. The Meltemi wind will start to blow by May.
You may want to have a trip around many of the festivals and religious ceremonies that are held. There is Christmas in December and Greek Easter in April. Besides these, there are many other celebrations and events that occur year-round that you can investigate. It is also the best time to visit Mykonosto coincide with these.
The best time to go to Mykonos, Greece depends on what you plan to do and what weather conditions you prefer. Bear in mind that the best weather also coincides with the biggest tourists flock, and costs may also be higher in peak season.
FAQ
How many days do you need in Mykonos?
The length of time one can spend on holiday depends on budget and how much vacation time you can take. Some people only stay two or three days but to experience the island properly and take in all the sights takes a minimum of 5 days to a week.
When is the best time to go to Mykonos?
Since the island has a Mediterranean climate, the best time to visit from the point of view of climate is in the summer. However, the place is more crowded, and costs may be higher. September to October is the best time to visit island, since there are fewer people here. Spring is also perfect time to go to Mykonos as the weather is warming up and it is not yet too busy.
What month is the hottest in Mykonos?
The hottest month in Mykonos is August. The average temperature during this month is 26 degrees Celsius. If you're looking to avoid the crowds, however, you may want to visit during the shoulder months of June and September. These months offer milder weather and smaller crowds.
What is high season in Mykonos?
High season in Mykonos is typically from late June to early September. This is when the weather is at its best and the island is busiest with tourists. If you're looking for sunny days and warm temperatures, this is the time to visit Mykonos. However, be aware that prices for accommodation and activities will be higher during this time. If you're looking to avoid the crowds, the shoulder seasons of May and October are good times to visit Mykonos as well.
Is Mykonos hot in May?
The answer is yes, Mykonos is hot in May. The average temperature in May is 26°C, with highs of 28-30°C and lows of 23-24°C. However, the heat is not always consistent and there can be cooler days or even a heatwave.
Top Hotels & Resorts
Tags: travel website, resort hotel turks and caicos, all inclusive tuscany honeymoon, all inclusive new york vacation packages, florida underwater hotels, resort hotels in north carolina, things to do in st croix, best hotels in downtown huntsville, bahamas bermuda, best hotels utah, best honolulu resorts all inclusive, hotels virginia, sanford hotels near the airport, hawaii and tahiti, downtown jacksonville hotels, hotels with jacuzzi in room in pa, best hotel in colorado, best flagstaff hotels, fancy hotels in nantucket, resort in north carolina all inclusive