With a land area of 30,843 square miles, Maine is the biggest state in New England. However, almost 90 percent of that land is covered in forest, with frigid waters along its rocky Atlantic coast. The beautiful state is known for lobsters, moose, lighthouses, and rocky coastlines. It even has a longer coastline than California, all of them overlooking dazzling blue water.
Our Favorite Hotels & Resorts
If you long to vacation in Maine, you can visit the Coastal Maine botanical gardens, check out Stephen King's house, or try out the beaches. Where are the best beaches in Maine? We discuss the top ten beaches in Maine in this article. Keep reading to find out more.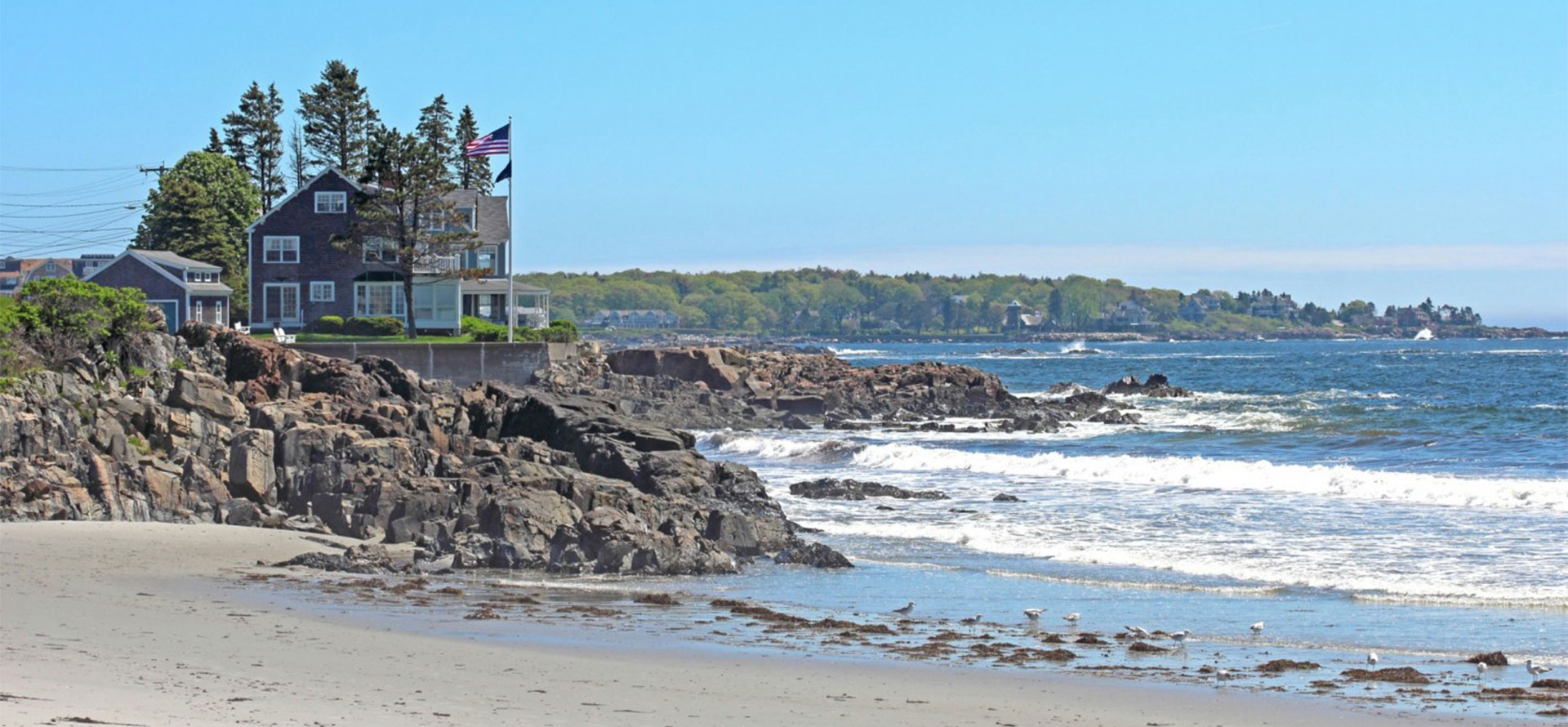 Kennebunk Beach, York Town
Kennebunk is a small town in York Town, Maine, home to several beaches. Some of the top beaches are Kennebunk beach, Goose Rocks Beach, Colony beach, and Parson's beach. Kennebunk Beach is also known as Mother's beach and is the best. It's a clean sandy beach with beautiful views. The beach is always clean and tidy, and it's family-friendly. This beach is great to visit if you have a family and pets and need some time to relax. Kids can hang out at the available playground or explore the tidal pools at low tide. And you can expect to see lifeguards in the summer seasons.
Laudholm Beach, Wells
Located in the town of Wells, Laudholm beach is the place to visit if you seek some relative quiet. The Wells National Estuarine Research Reserve owns the beach, but that doesn't matter. It's open to the public, and you can access it for a small fee. As a bonus, this fee covers parking.
To get to this peaceful beach in Maine, you can have a little adventure by hiking there. Get a map at the visitors' center in the town and go along the Knight trail to the Barrier Beach trail. You'll find a marsh and maple swamp along the way and the shell-dotted sands of Laudholm. At Laudholm, you can birdwatch, explore tidal pools, and soak up the serenity of the environment. The only drawback of visiting this beach is that you can't bring your pets.
Ogunquit Beach, Ogunquit
Also located on Maine's southern coast, Ogunquit is a small town with grassy dunes lying between the Atlantic and the Ogunquit River. The town is home to several beaches, of which Ogunquit is the best.
Ogunquit beach is one of the best in Maine, with three miles of soft sand and delightful, clear water. The beach is family-friendly, with a sandcastle contest, kite festivals, and lifeguards to preserve safety. The stretch of white sand makes it easy for people to spread out, so you don't feel crowded. And if you aren't up for fun at the beach, you can always explore the town, Ogunquit. There are warm guesthouses, The Leavitt Theater, and the Ogunquit Museum of American history.
The one downside to this destination is that parking isn't free.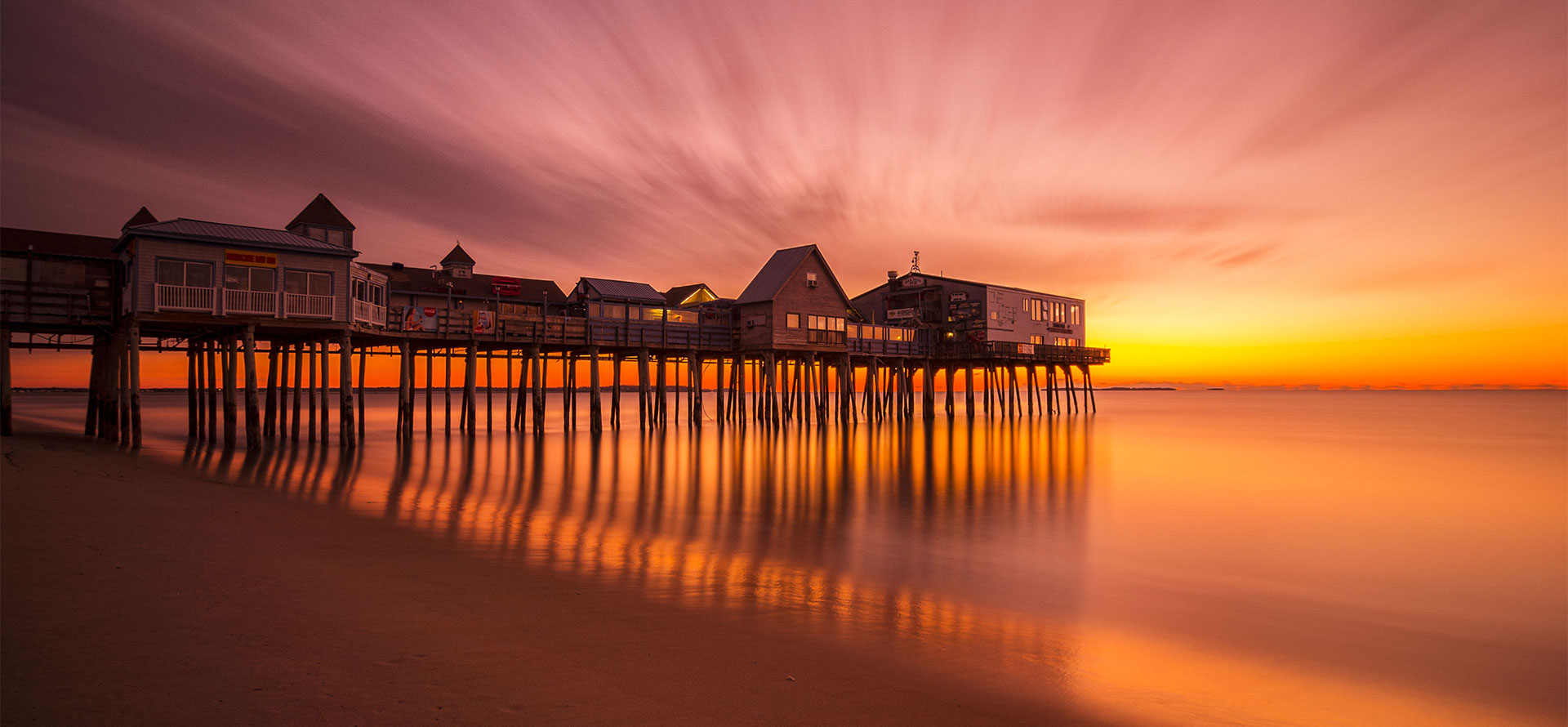 Crescent Beach, Cape Elizabeth
Opened in 1966, Crescent Beach State Park is one of Maine's finest. With snack bars, grills, a kid's playhouse, and a bathhouse, it comes with all you need for a perfect holiday. You can find the beach in Cape Elizabeth, Cumberland County. The town is scenic with a stunning stretch of coastline. Crescent Beach offers incredible opportunities for avid beachgoers. You can fish, follow a hiking trail, sunbathe, or bird watch. The beach itself is crescent-shaped and amazing for strolling. The waters are warm and provide a fantastic opportunity to enjoy a swim or surf. To access the beach park, you need to pay a small fee. A fantastic idea if you plan to use the beach repeatedly is to purchase a yearly pass. With the pass, you'll have access to all Maine State Parks for the year.
Sand Beach, Acadia National Park
Sand beach is a small beach nestled between mountains and rocky shores. It's located in Acadia National Park and is breathtakingly beautiful. It's a quiet location and the best to visit if you're searching for somewhere quiet. The water might be frigid, but you can check out the weathered shells lining the sand. Walk along the ocean trail to discover scenic, breathtaking views. Though the parking is wheelchair accessible, the beach isn't. Another downside to this top beach is a slight pet restriction. It might be a family place, but pets aren't allowed entry from 15th May till 15th September.
Long Sands Beach, York
You can find Long Sands Beach halfway between York Beach and York Harbor. It's a mile-long stretch of white sand and a popular tourist attraction. Popular activities for visitors include surfing, swimming, sunbathing, and volleyball. You can also try out kayaking and rafting or visit the shops and restaurants. Note that pets aren't allowed on this beach between 8.00 am and 6.00 pm from 20th May to 20th September. And when they are allowed, you're required to have them on a leash. It's also worth remembering that lifeguards only show up from the last week in June till Labor Day.
Though you get a lot of sand to parade on, the waves come in and shrink the beach to a sliver at high tide. However, surfing is still an activity to enjoy during this period. The areas for surfing are designated with orange buoys.
One more attraction at this beach is the lighthouse, Nubble Light, which you can see from the beach.
Old Orchard Beach, York County
In York County, Maine, Old Orchard Beach is a seven-mile strip of immaculate white sand. If you don't like crowds, this is probably not the beach for you. But most visitors to this beach love it that way. There is an adventure to find all-around at this location. You can visit the amusement park, complete with a Ferris wheel, a roller coaster, and a carousel. While sitting on the beautiful beach in Maine, you can watch the people talk and have fun. Or you can visit Dunegrass Club and try golfing. The extensive shoreline is dotted with hotel and restaurant options, making Old Orchard one of the most acceptable options for a family holiday.
Some might say it's a bit expensive. You even have to pay for toilets! But the experience is more than worth it.
Scarborough Beach, Scarborough
Scarborough beach is located in Scarborough and is a common subject in the paintings of Winslow Homer. Close by, you can find Massacre Pond, the site of a 1703 skirmish between indigenous folk and settlers. If you enjoy visiting a beach with minimal distractions, this is the perfect option. The town is calm, and you'll find a coastline with perfect white sand. In summer, the water temperature rises to the high 60s, making it ideal for swimming. However, be sure to keep to the designated areas. Rip currents occur at random times during the day.
You can rent chairs, umbrellas, and boards and buy food at the Shack. The bathrooms are clean, and though the gate pass is a little pricey, it's appropriate because the beach is well maintained.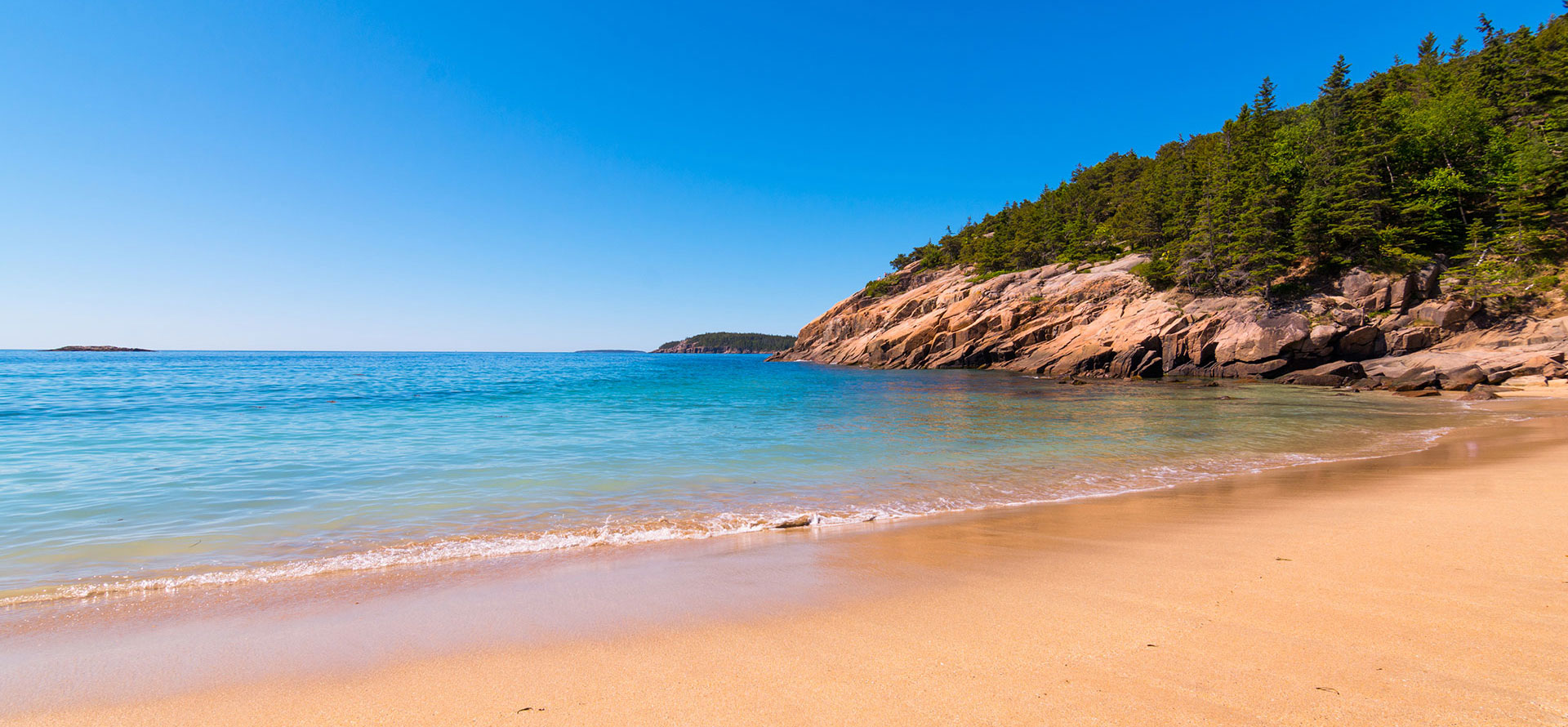 Higgins Beach, Scarborough
Higgins Beach is in Scarborough, to the North of Old Orchard Beach and the South of Crescent Beach State Park. It's located close to a family-friendly neighborhood and is known for its quaintness, striped bass fishing, and shipwreck embedded in the sand. The ship's skeleton is visible at low tide, giving the beach a peculiar look and a place for kids to explore. It's a bit difficult to get a parking spot, but this problem is solved if you stay at Higgins Beach Inn. Parking closes by 5.00 pm, making most visitors depart by then. However, this leaves top beach free for surfers. So, if you enjoy hitting the surf, after 5.00 pm or early in the morning is the ideal time to do so.
Popham Beach, Phibbsburg
Though waves have eroded the dunes lining this pretty beach, its beauty isn't diminished. At low tide, a lot of white sand opens for you to walk on. Popham beach is sandy and extends from Fort Popham at the mouth of the Kennebec River to the Morse River. You can access it from the northwest through paths around Fort Popham or from the southwest through Popham Beach State Park. You can sightsee, fly kites, sunbathe, swim, and fish on Popham beach. In addition, you can explore the remnants of Fort Popham or hike to Seguin Island Lighthouse close by. Whenever you plan to visit, ensure you find out about the tide. At high tide, there's barely any sand to play on.
Conclusion
As with any other place, the beaches in Maine are wildly different. Some beaches have ice-cold water throughout the year, while others have warmer water in the season. You can also find beaches with smaller crowds and those that attract much attention. Whatever your need, Maine has a beach to provide it.
We'd be happy if this article made your search a little easier. Be sure to return to the site as we bring updates about holidays and other beaches worldwide.
Our Favorite Hotels & Resorts Full Info