A Tahiti honeymoon would be a good choice for several reasons. The crystal-clear aquamarine waters of this, the largest island of French Polynesia, would be attractive to anyone wanting a romantic and peaceful getaway. If you are considering going on a honeymoon to Tahiti then you should read on to learn more about how to choose the best accommodation and how you can plan the perfect honeymoon trip.
Best Hotels & Resorts
Best hotel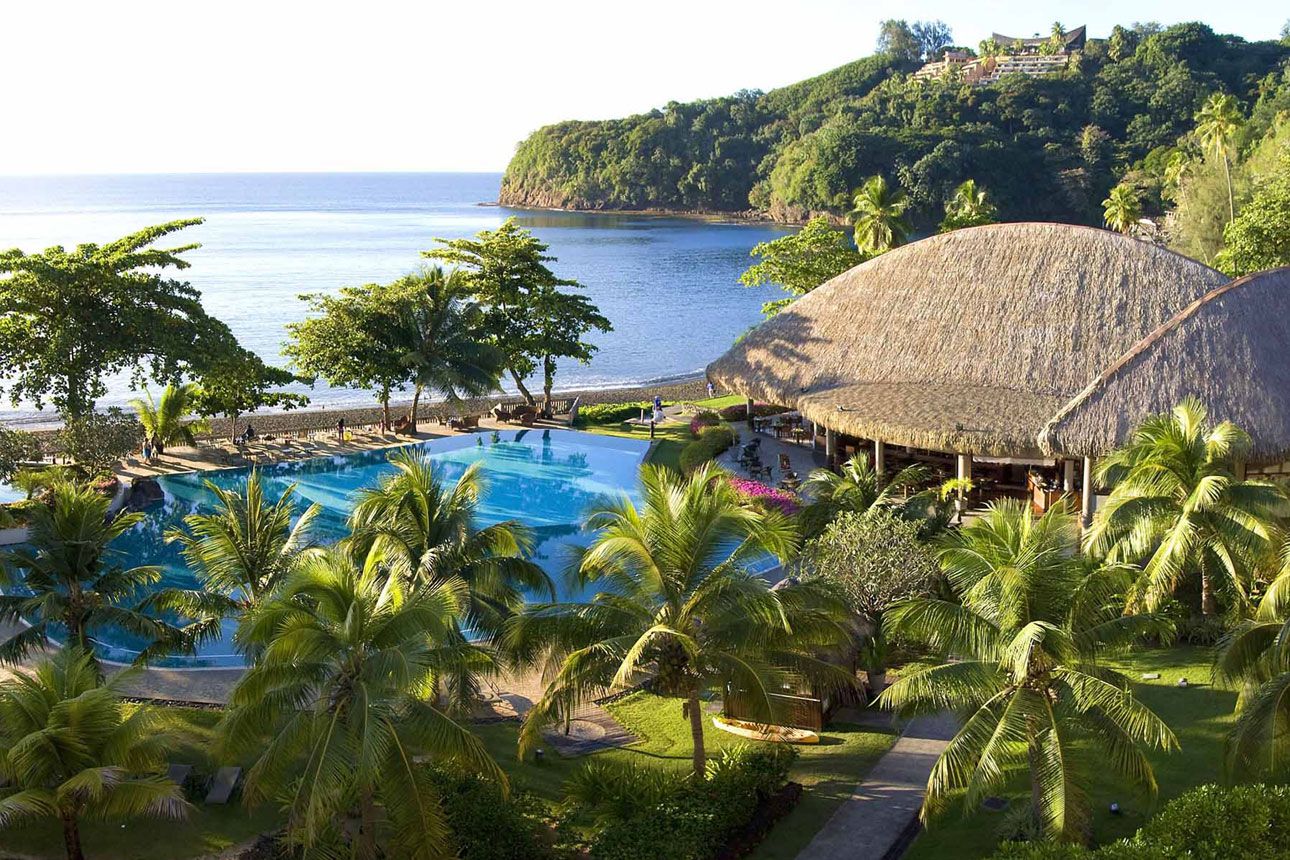 Le Tahiti by Pearl Resorts
$389.00
Price per night from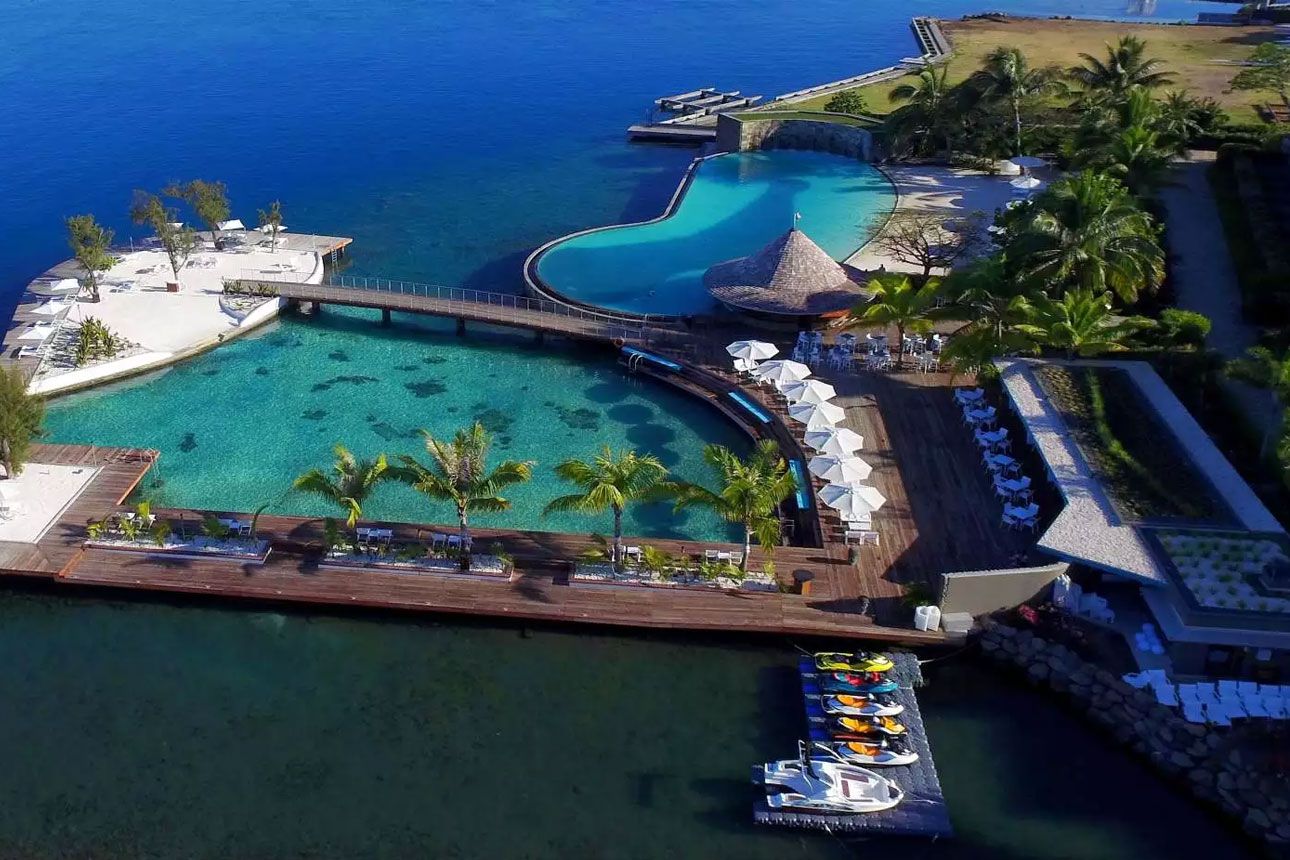 Manava Suite Resort Tahiti
$292.00
Price per night from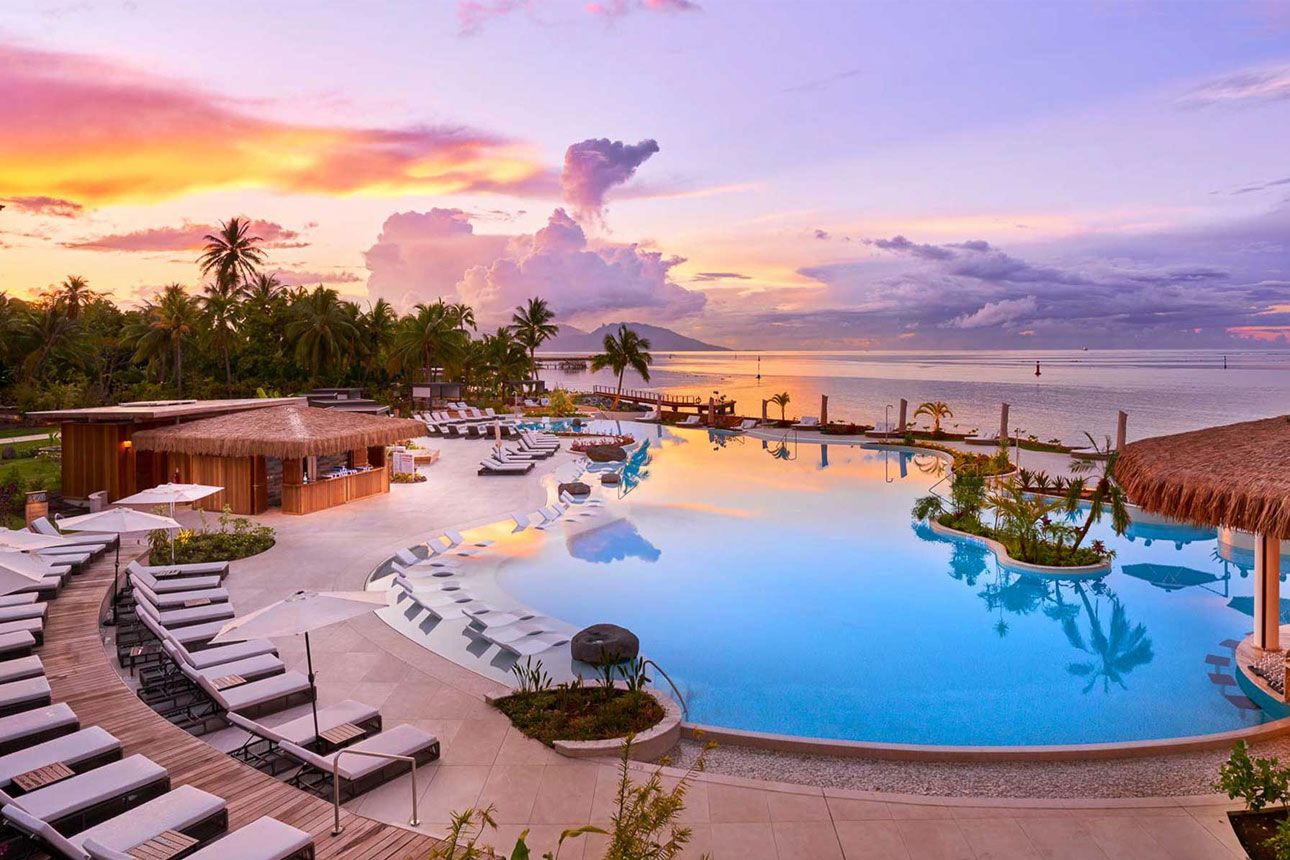 Air conditioning
Pool
Connecting rooms available
$331.00
Price per night from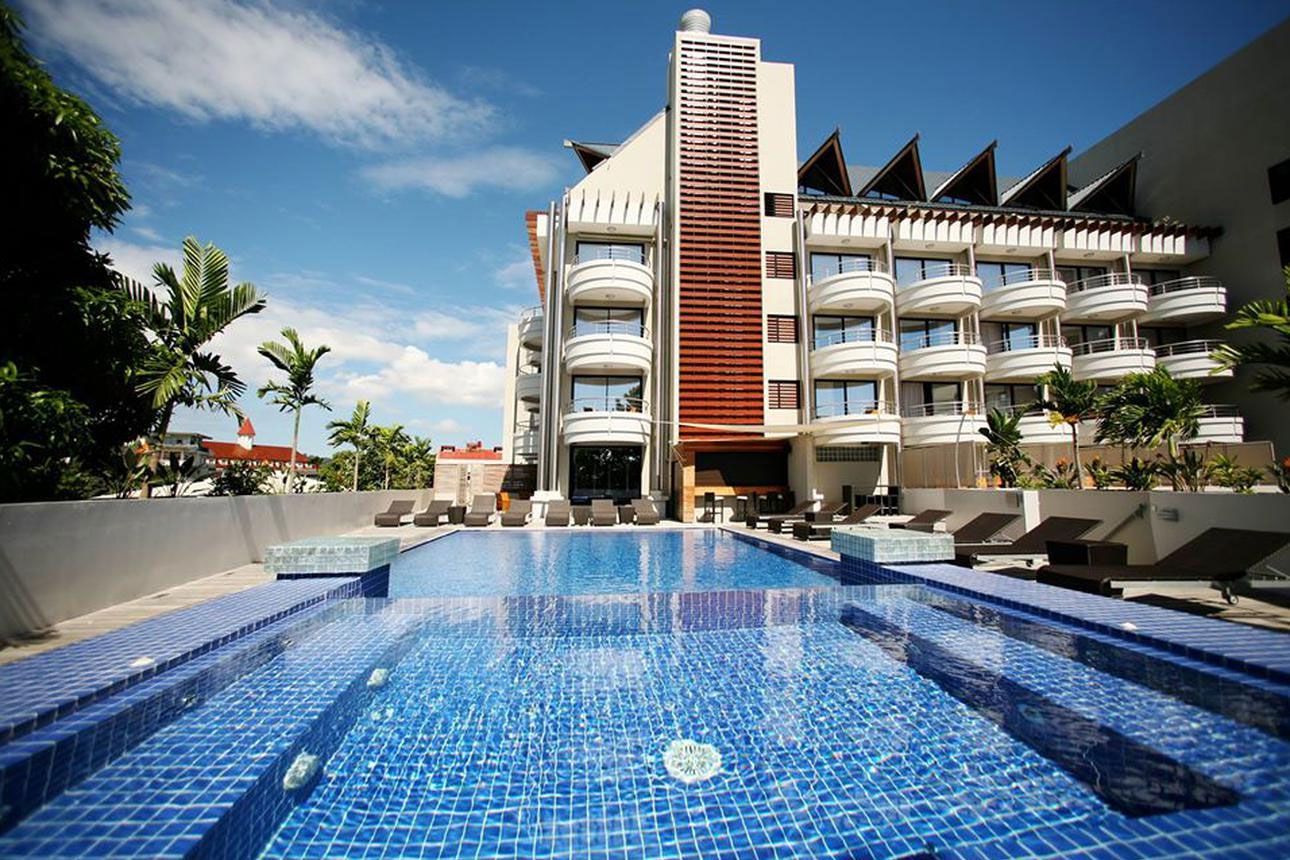 Restaurant
Non-smoking rooms
Bar
$165.00
Price per night from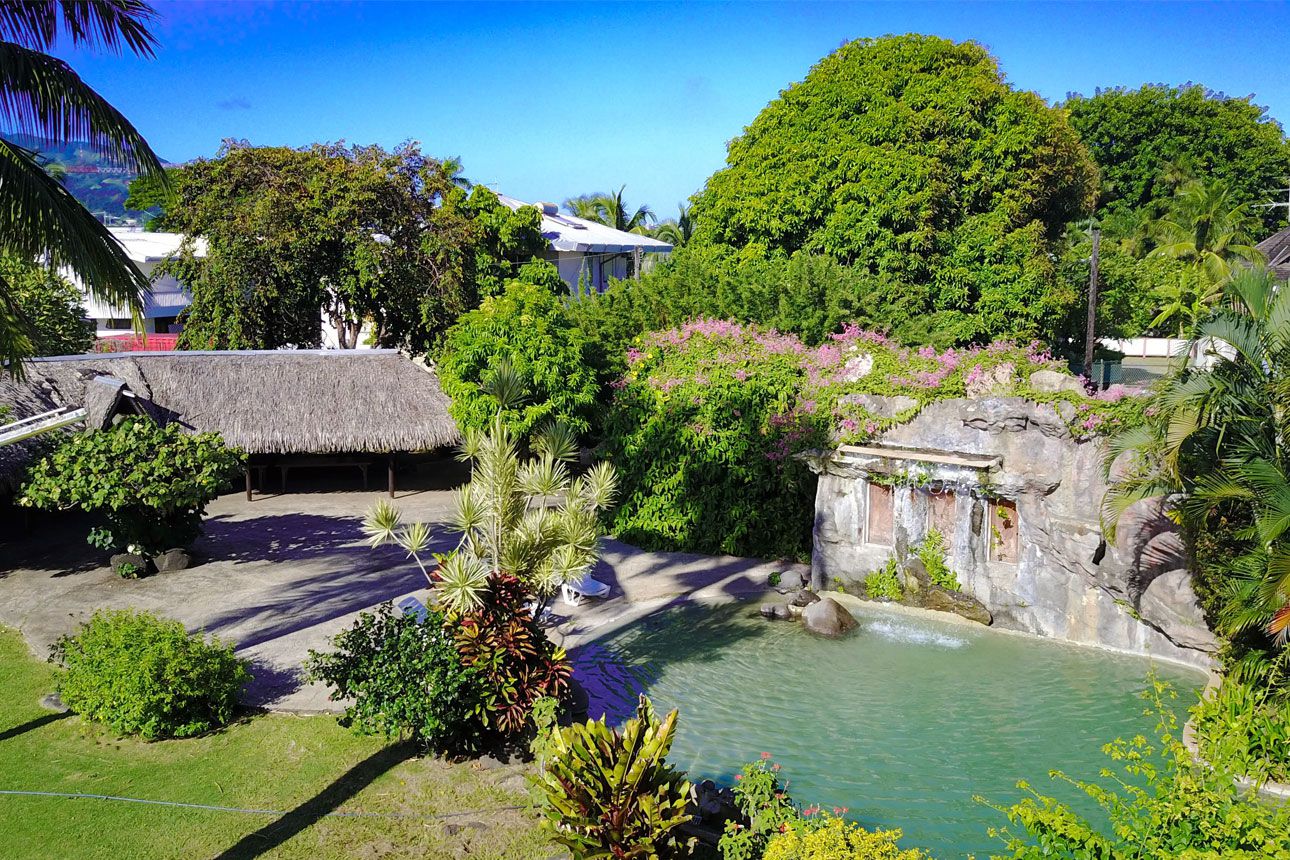 Bathtub
Airport transfer
Pool
$110.00
Price per night from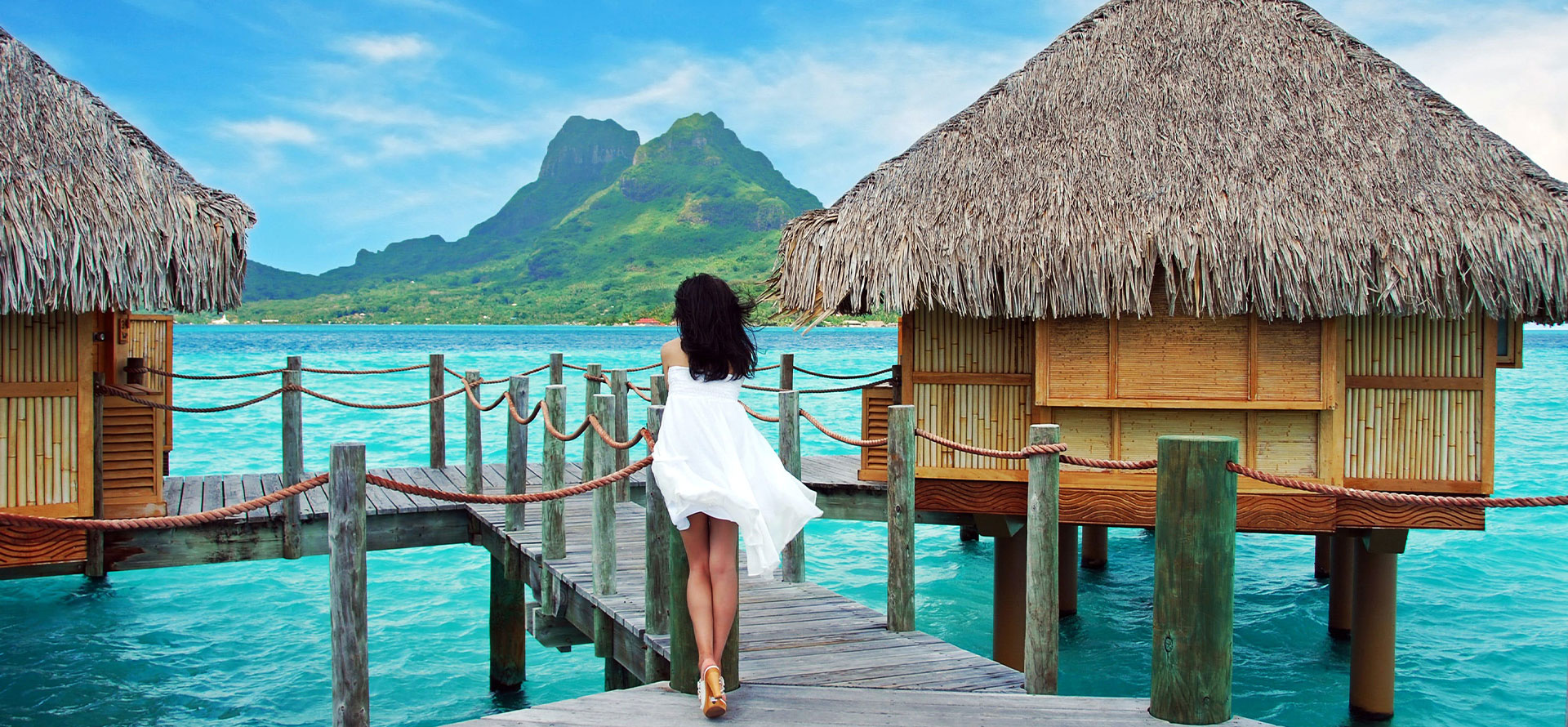 Best Time for Honeymoon in Tahiti
Tahiti has a marine tropical climate and is warm all year round. Since Tahiti has a tropical climate, you can expect there to be some rain every day. There are some months of the year when it is a lot more humid and hotter, which may be unpleasant for some people.
The optimal time to visit Tahiti for a honeymoon if you want to avoid the humid and hot conditions is during the winter months, which run from May to October.

The rainiest times of the year are between November and March, so you may want to avoid booking a trip during these months.

July and August are the two coolest months in Tahiti, so if you prefer slightly lower temperatures then this may be the best choice for you.
If you want a quieter experience, you should plan your trip to avoid December and January. Moreover, January is also the hottest time of the year in Tahiti, which is another reason it should be avoided for your Tahiti honeymoon.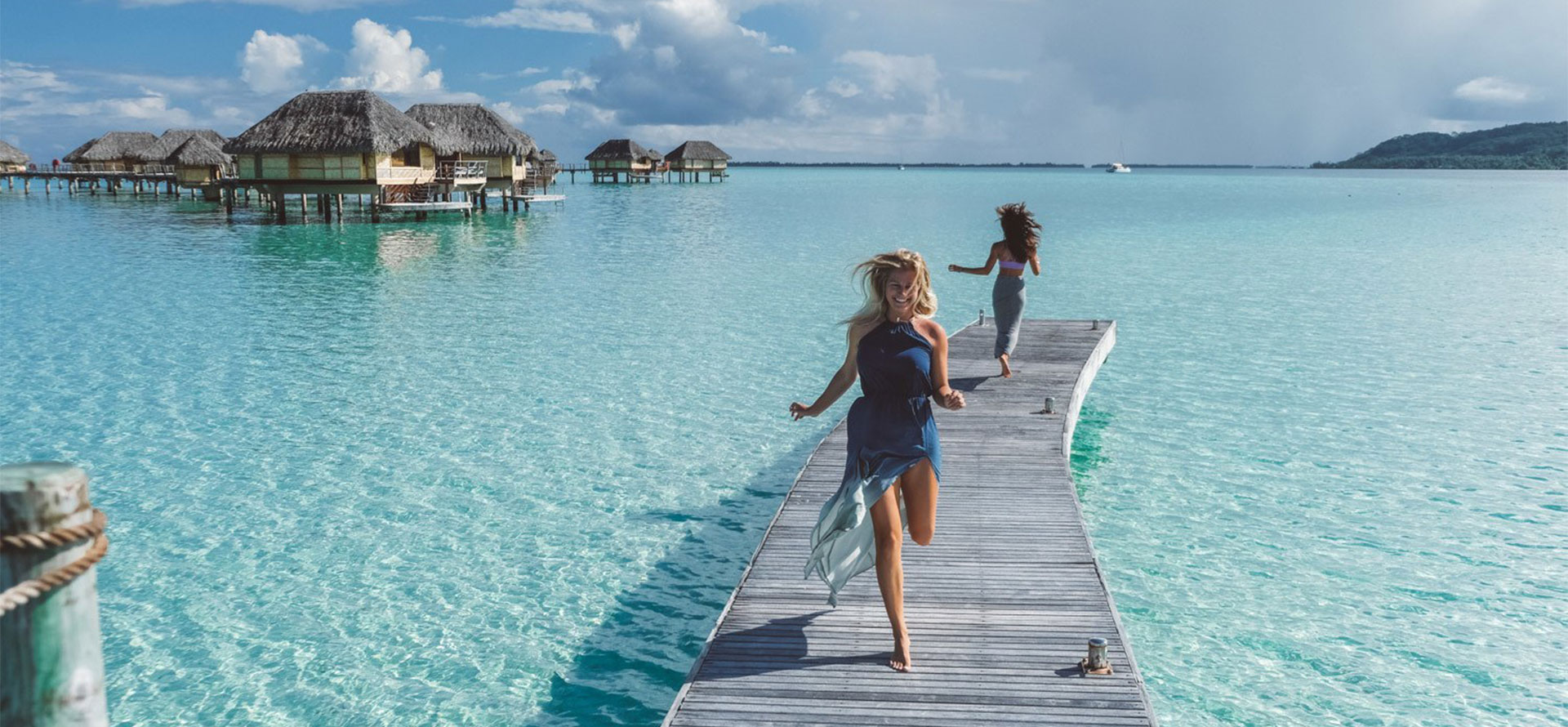 Average Cost
A honeymoon in Tahiti can be costly if you do not plan beforehand. There are Tahiti honeymoon packages that you can purchase. Such travel packages may be more convenient depending on what your interests and budget are. It may be more expensive though if you book a package, so it does depend on how much you are willing to spend on what travel plans you can make.
The price of a trip to Tahiti also depends on where you are flying from and where you are staying. A more upscale hotel or resort accommodation would be more expensive than a mid-range hotel.
You can also plan your honeymoon to Tahiti out of the peak holiday season to get slightly better prices. For most couples, a honeymoon is worth the expense to have a romantic once-in-a-lifetime experience.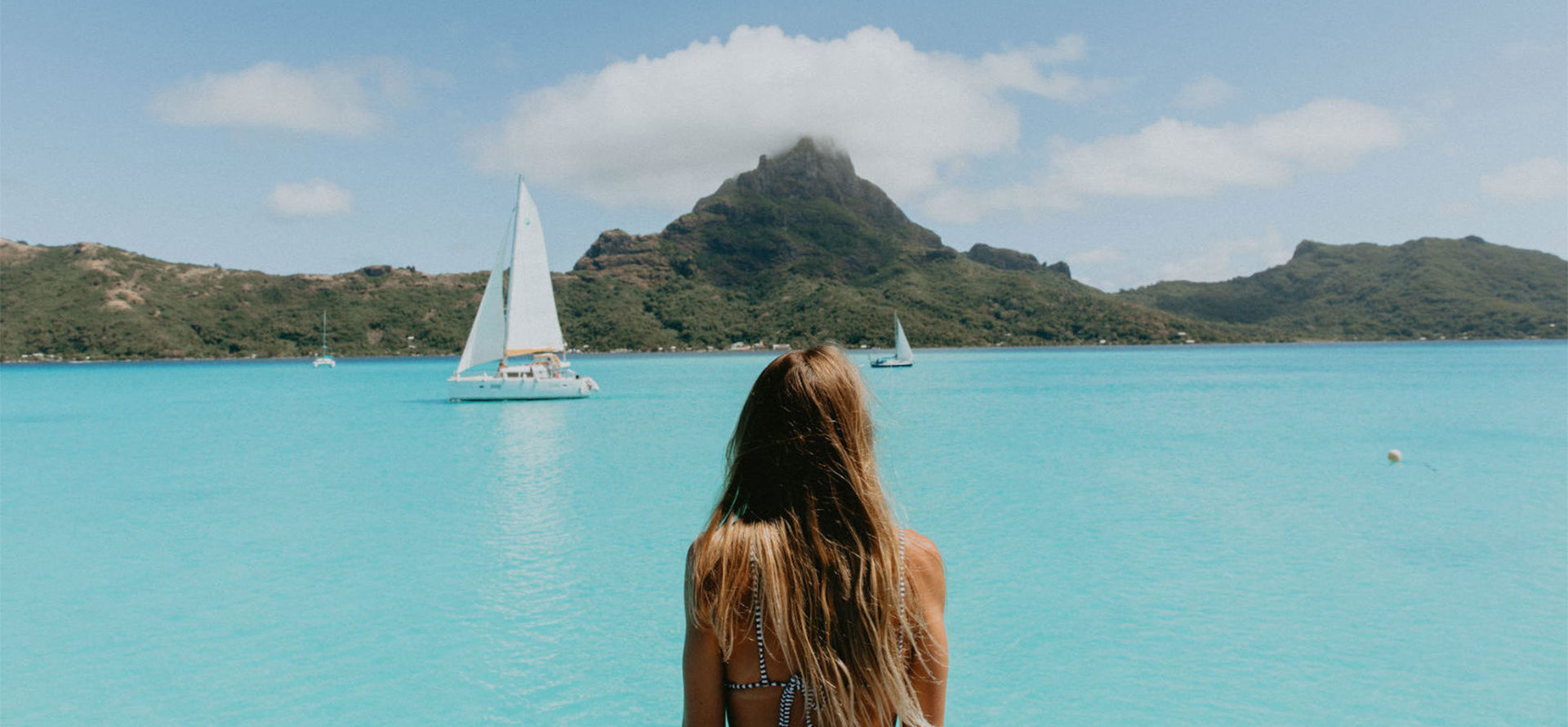 Things to Do in Tahiti for Honeymoon
Tahiti has a lot of different activities to offer visitors. You and your partner simply need to decide what activities you both want to partake in during your honeymoon, and then plan accordingly. Logistically, a honeymoon package that includes your preferred activities and interests may be worth it. A Tahiti all-inclusive honeymoon package may work out best in some situations and for some people. If you would prefer to choose your own specific activities that option is possible too.
There are some amazing sights and sounds to take in during your honeymoon Tahiti trip. Some great places and activities you can choose from are listed below:
La Plage de Maui

– this beach has beautiful white sand and clear blue waters. You can lie out on the beach or swim in the waters. There is also a coral reef in the area for people who want to snorkel and see some beautiful marine life. You can find a snack bar on the Tahiti beach that offers fresh, tasty seafood. La Plage de Maui is one of the few beaches that does not have black sand in Tahiti, which makes it popular with tourists.

Papenoo Waterfall

– this spectacular waterfall is found in Tahiti Nui in the Papenoo Valley. You may want to consider a tour or organize a trip to this part of the country for beautiful scenery, lush vegetation, and to see the waterfall. This would be a great expedition for nature lovers to see the unique fauna and flora of the area.

Outdoor sports

– you can choose to go jet skiing in the Tahiti lagoon or you can sign up for kitesurfing lessons. There is also the option to do some scuba diving in the clear blue waters surrounding the island.

Tahiti expeditions

– a popular tour is to go out on a shark expedition to see marine life including sharks and whales.

Helicopter tours

– there are helicopter flights over the island that are also offered. This is a great way to see the lush green vegetation and beautiful scenery of the area.
Conclusion
Tahiti is a popular destination for honeymooners who want to get away from the hustle and bustle of everyday life. Whether you choose a Tahiti all-inclusive honeymoon package or organize your own trip, there is a lot to look forward to and a wonderful experience to be had in a romantic getaway to Tahiti.
FAQ
Is Tahiti a good place for a honeymoon?
Yes, Tahiti is an excellent choice for a honeymoon destination. The island offers a plethora of activities for couples to enjoy, from strolling hand-in-hand on the beach to exploring the lush rainforests. Tahiti is also home to some of the world's most luxurious resorts, making it the perfect place to relax and enjoy your honeymoon. Whether you're looking for an action-packed adventure or a relaxing escape, Tahiti is sure to create lasting memories for your honeymoon.
How much is a honeymoon in Tahiti?
This is a difficult question to answer because there are so many variables. The cost of a honeymoon in Tahiti can depend on the time of year, the length of stay, the type of accommodation, the activities you choose to do, and more. A rough estimate for a 7-night honeymoon in Tahiti, including airfare, accommodation, and some meals and activities, can start at around $4,000 per person. This is just a rough estimate though, and the actual cost will depend on the specific details of your trip. If you're looking to save money on your honeymoon in Tahiti, consider traveling during the off-season (April to November) or staying in a less expensive accommodation. You can also look for package deals that include airfare, accommodation, and some activities. Doing your research and being flexible with your travel plans can help you save money on your honeymoon in Tahiti.
Is Tahiti Romantic?
Yes, Tahiti is a very romantic destination. It's the perfect place to celebrate your love and enjoy quality time together. The overwater bungalows are famous for being incredibly romantic, and there are plenty of activities to keep you both entertained.
What to pack for a Tahiti Honeymoon?
It's time to start packing for your Tahiti honeymoon! But what do you need to bring with you on this special trip? Here are a few suggestions: 1) Sunscreen: You'll want to protect your skin from the Tahitian sun. Choose a broad spectrum sunscreen with an SPF of at least 30. 2) Bug repellent: mosquitoes can be a problem in Tahiti, so it's a good idea to bring along bug repellent. Look for a natural repellent that contains citronella or lemon eucalyptus oil. 3) Hat: A wide-brimmed hat is essential for protecting your face from the sun.4) Bikini: Of course you'll need a bikini for your Tahiti honeymoon! Pack one or two in case you get wet. 5) Cover-up: A light cover-up is a good idea for eveningwear or when you're not in the mood to bare all. 6) Comfortable shoes: You'll be doing a lot of walking in Tahiti, so comfortable shoes are a must. 7) Camera: Don't forget to bring your camera to capture all the memories of your honeymoon in Tahiti!
Top Hotels & Resorts
Tags: travel, top tijuana all inclusive resorts, boutique hotel in tulum, punta cana resorts all inclusive, cancun airport hotels, underwater hotel dubai, resorts in santa domingo all inclusive, all inclusive caribbean family vacation, all inclusive family resorts in key west, family resorts puerto rico, bahamas or cancun vacation, illinois vacation resorts, maldives all-inclusive resorts adults-only, seychelles vs zanzibar, bora bora moorea, best tulum resorts, hotel near letchworth state park, hotels near louisville airport, best all inclusive hotels peru, resorts near