Kauai is an island paradise and a secret mystery gem for many seeking an exotic tropical vacation. Full of raw beauty, majestic hills, and culture, Kauai truly is an island wonder. The best months to enjoy this island splendor are April, May, and June. These early spring months correlate with low visitor rates and gorgeous warm weather with few rain showers. You'll want to check out the premier food and wine festival and the best local restaurants with live music during June's Taste of Hawaii event. Read on to find the best time to travel to Kauai.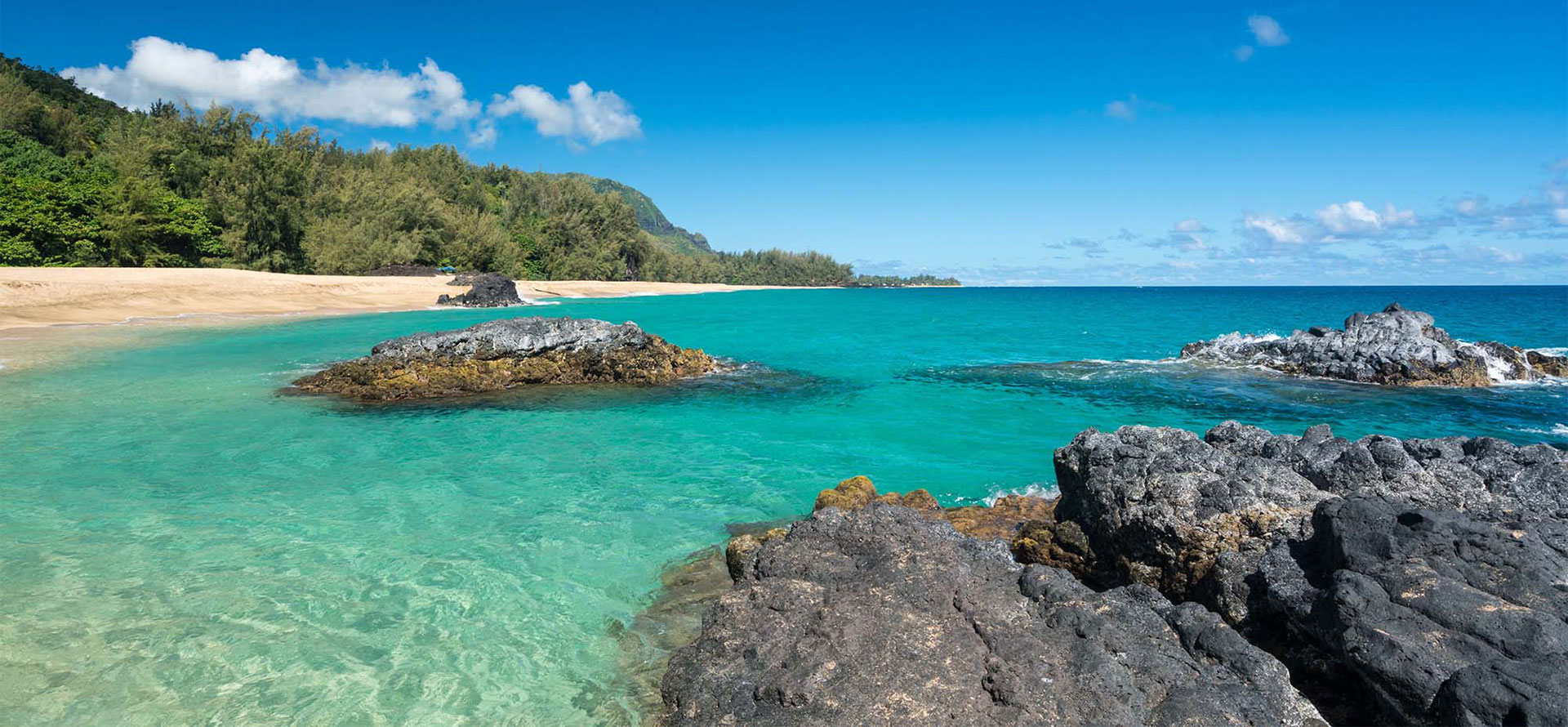 Weather in Kauai
Depending on the season, you'll want to know what to expect when visiting Kauai. Contrary to most of the continental U.S., Kauai has only two warm seasons. Kauai is in the tropical zone, so the winter season is rainy from November to April. You can expect a mainly dry climate with only brief rain during the summer months.
When comparing Kauai with the other islands of Hawaii, such as Oahu and Maui, you'll notice more humid weather. It is hard to choose the best time to go to Kauai, as there isn't a better island to visit than Kauai for its nearly year-long and consistent tropical weather.
Average Temperature
Kauai's temperatures remain warm all year round, and cool rain showers sporadically throughout the island. The island boasts a subtropical climate with lower humidity and temperatures than you would find in more directly tropical areas. You can expect no less than 70 degrees with max temperatures around 85 degrees. Such warm temperatures result in regular scattered showers and sunshine within the same day. Generally, you'll find the most rain on the northern shores compared to the south.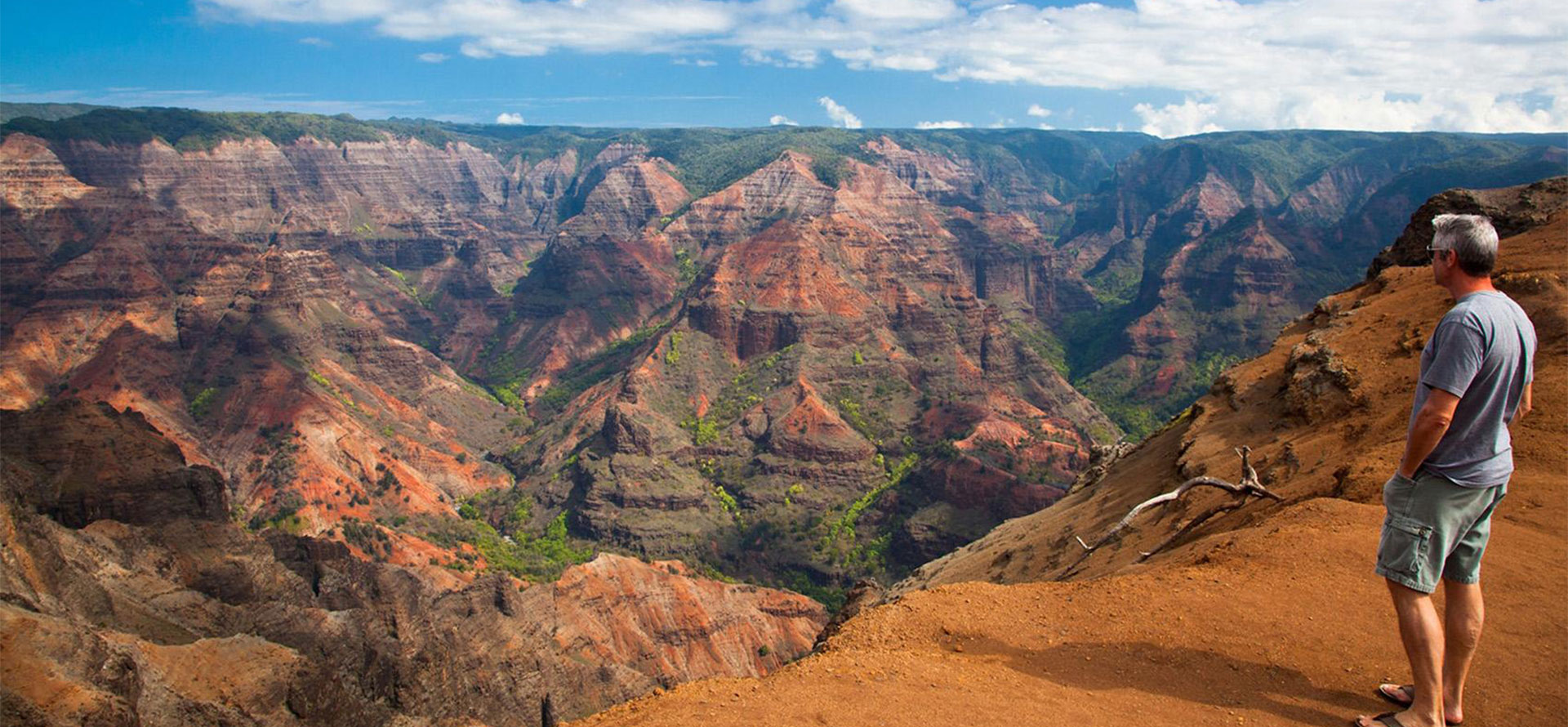 Average Precipitation
Visitors should note that micro-climates can be found in different island areas. For instance, the island's center produces over 400 inches of rain a year, where there is thicker foliage. The West Coast of Kauai reveals tropical rainforests and dry plains. Kauai receives around 40 inches of rain a year or about 4 inches per month. The rainiest month is in January, making the spring and summer months the best time of year to visit Kauai.
Rain only adds to the attractive features of Kauai known around the world, such as its breathtaking waterfalls and stunning rainbows seen after a quick rain shower. In addition to relatively high precipitation rates, tourists can also embrace year-long moderate ocean winds for consistent refreshing breezes.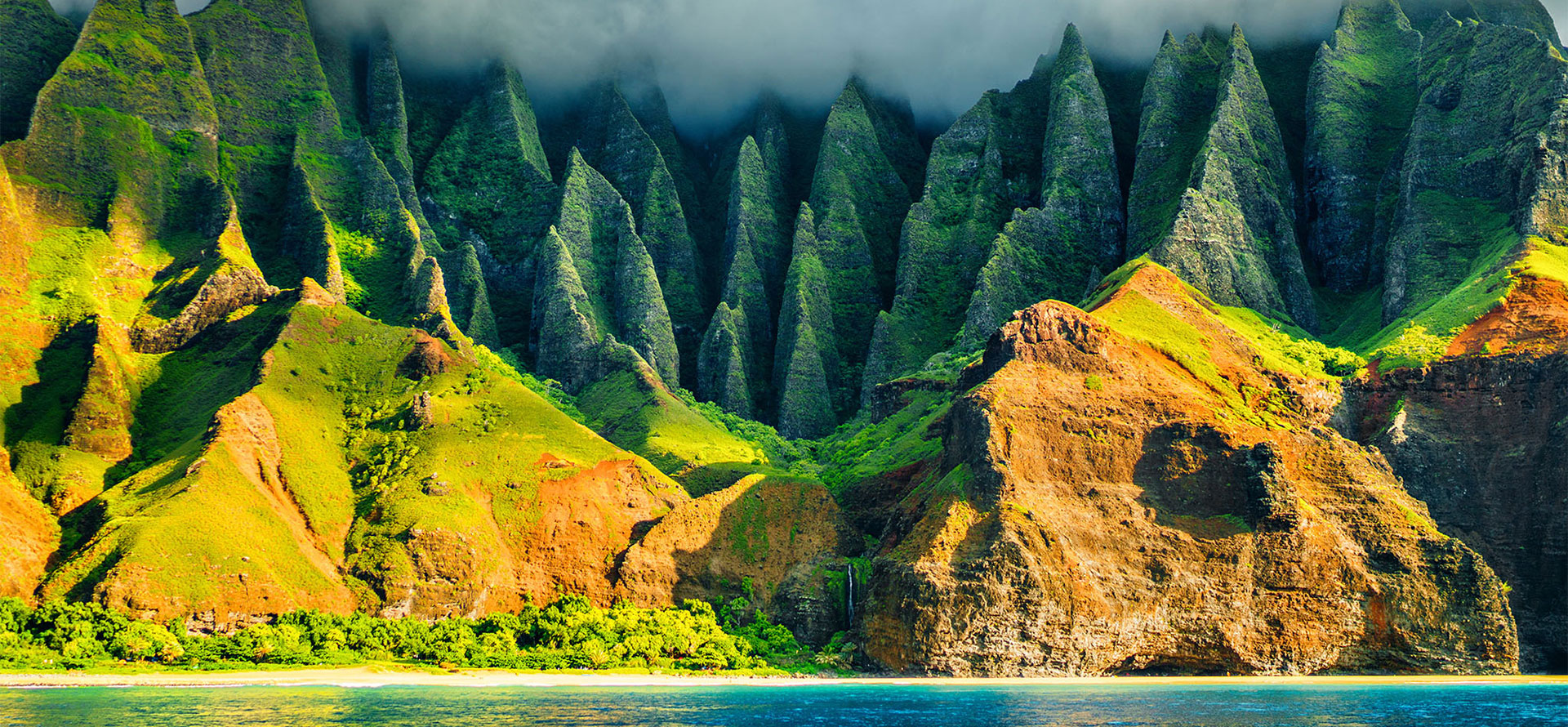 Average Tourist Volume
According to Hawaii's Department of Business, Economic Development, and Tourism, tourism to Kauai has increased 2000% in the past year. These numbers should only increase as more visitors vacation in this luxurious tropical paradise. Tourism is popular all year round in Kauai, with an average of 80,000 visitors per month peaking during the summer months for those fleeing the cold temperatures in the continental U.S. This data confirms that the best time to go to Kauai for those low crowds is during the early spring months, around April and May.
Kauai is the "Garden Island", known for its lush and rainy climate, which is something to consider when deciding to visit. If you're looking for a drier vacation, the best month to visit Kauai would be June. However, the best time to travel to Kauai is between December and May, when you can also include whale watching on your travel itinerary. Spinner dolphins and sea turtles can also be seen while swimming through Kauai's renowned crystal-clear waters.
FAQ
When is the rainy season in Kauai?
Visitors can expect more rainfall and showers during the winter season between November and March. The month of January typically has the most rain, with an average of about 5 inches.
When is truly the best time to go to Kauai?
It's recommended to visit during April, May, and June for the best overall climate and low volume of tourists. During these months, notice fantastic weather and usually great rates. Kauai is truly a wonder of the seas, from its rich culture to the iridescent waterfalls and scenic sandy beaches. Regardless of when you do decide to visit, make sure you plan and book in advance to have the best time possible. Truly an oasis of beaches and lush scenery, anytime is the best time to visit Kauai, but there are recommended times to travel to this glorious tropical gem.
How many days in Kauai do you need?
If you're just looking to relax and enjoy the scenery, then a few days will suffice. However, if you want to really experience all that Kauai has to offer, then you'll need at least a week. This will give you enough time to explore the different regions of the island and participate in activities such as hiking, rafting, and zip-lining.
What is the cheapest month to visit Kauai?
The cheapest month to visit Kauai is typically September. However, it really depends on when you book your trip and what kind of deals are available. If you're flexible with your travel dates, you can often find great deals on flights and accommodations. For example, sometimes airlines offer discounts for travel during certain months. So, if you're looking to save money on your trip to Kauai, it's important to be flexible with your travel dates. Additionally, hotels and resorts often offer discounts during the off-season. So, if you're looking to save money on accommodations, consider visiting Kauai during the months of September or October.
What is the sunniest month in Kauai?
The sunniest month in Kauai is typically June, when the weather is warm and dry. However, the island experiences year-round sunshine, so any time of year is a great time to visit!
Should I go to Kauai in March?
If you're looking for the best deal on airfare and accommodations, you may want to visit Kauai in March. Prices are typically lower during this time of year, but the weather can be more unpredictable. There is also a greater chance of rain showers. If you're planning a trip to Kauai in March, be sure to pack rain gear and comfortable walking shoes.
Tags: travels deals, best all inclusive resorts in maldives, cabo resorts family, santorini resorts honeymoon, resort in dubai all inclusive, barbados honeymoon cost, resort reviews, best month to visit barbados, dubai best time visit, amalfi coast honeymoon all inclusive