Vacations often hold precious memories that form the bedrock of the relationship in the future. So, a lot is dependent on just how well the trip goes; get it right, and it could become the start of a beautiful adventure as a couple.
When it comes to fairy tale getaways, the Dominican Republic all inclusive honeymoon is an excellent choice for you and yours. It boasts picturesque beaches, stunning scenery, and very affordable resorts.
Choosing the Dominican Republic is a stellar decision, and it is excellent advice to follow that with wise decision regarding what best honeymoon resort or hotel in the Dominican Republic will suit your desired taste.
Perhaps you seek the Dominican Republic honeymoon packages — with a guide, themed lodging, and dining, then a resort is just your speed. But if you are drawn to a more luxurious, relaxing experience with a nice bed, a spa, then a hotel is a perfect choice.
Here's the thing though, regardless of your choice of accommodation, the Dominican Republic offers equal magic to all its love-struck vacationers. And as long you choose the Dominican Republic honeymoon package suited for you and your partner, you are off to a memorable stay.
Best Hotels & Resorts
Best hotel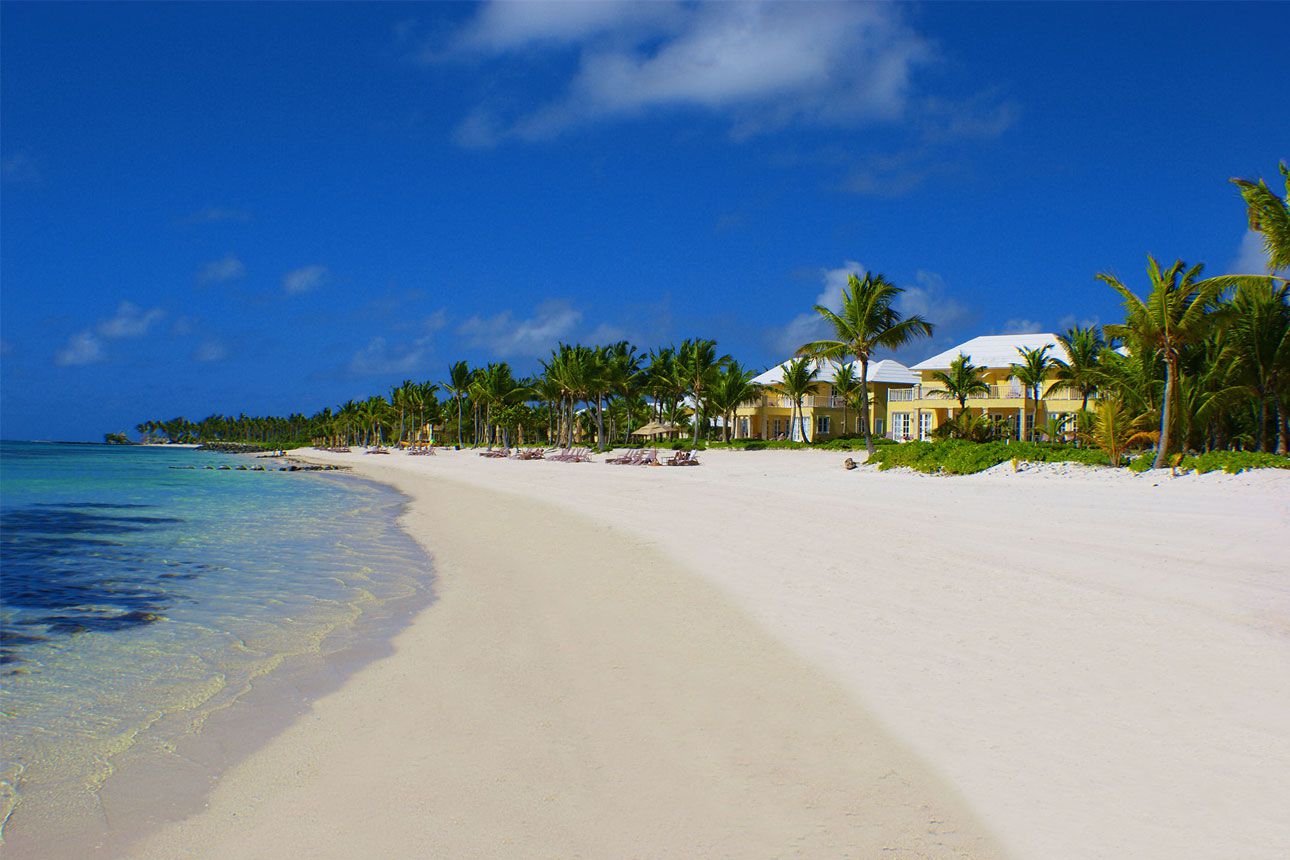 Free WiFi
Pool
Free parking
$879.00
Price per night from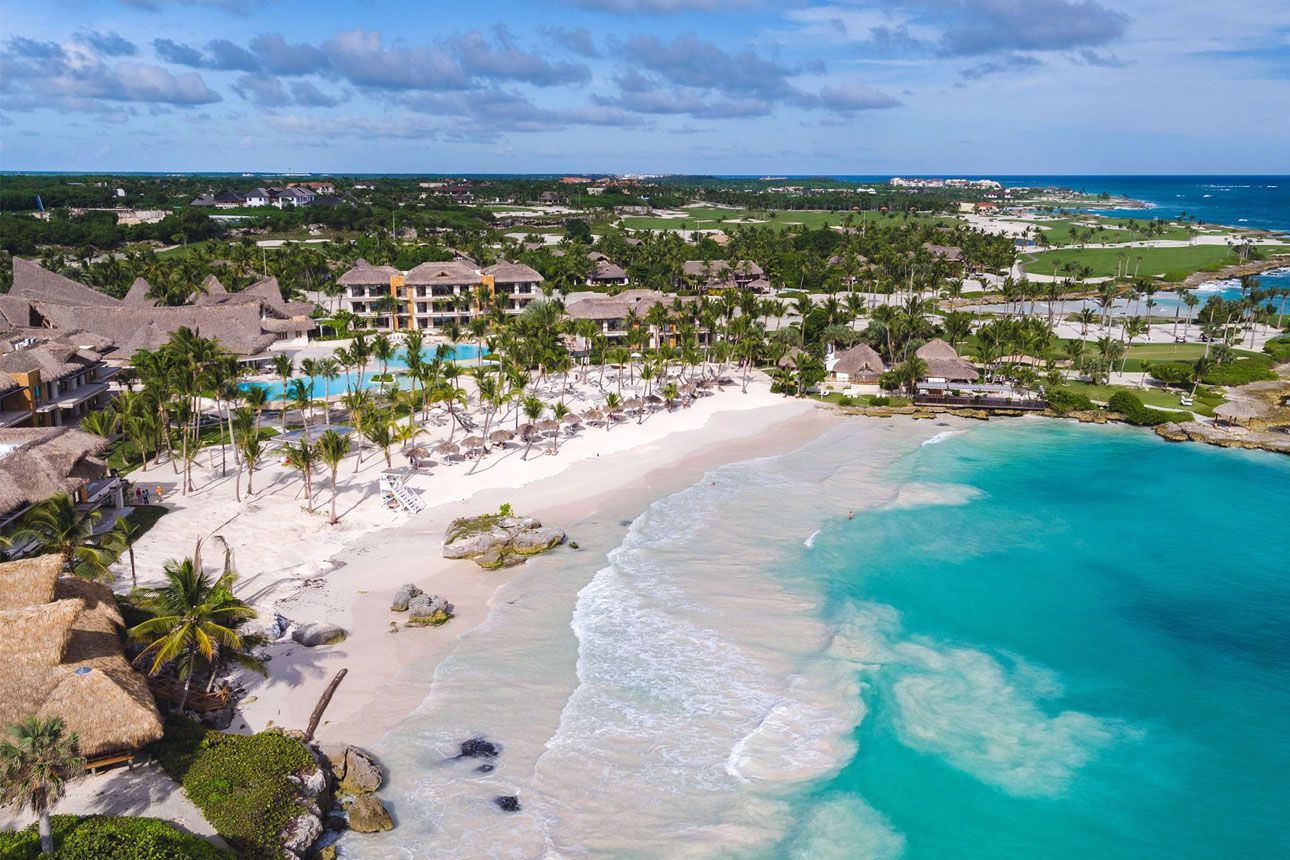 Pet-friendly
Free WiFi
Free parking
$510.00
Price per night from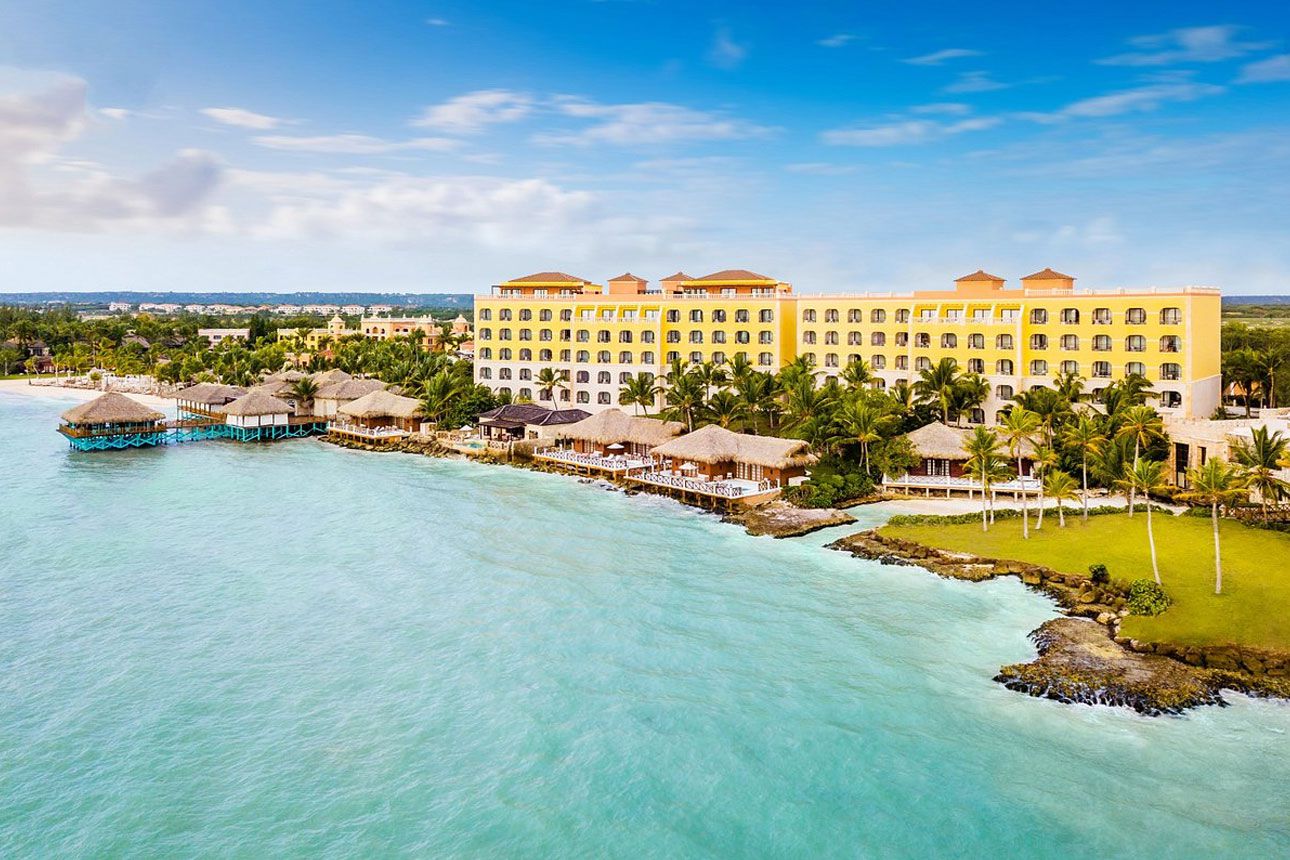 Sanctuary Cap Cana, All-Inclusive Adult Resort
Free WiFi
Air conditioning
Pool
$480.00
Price per night from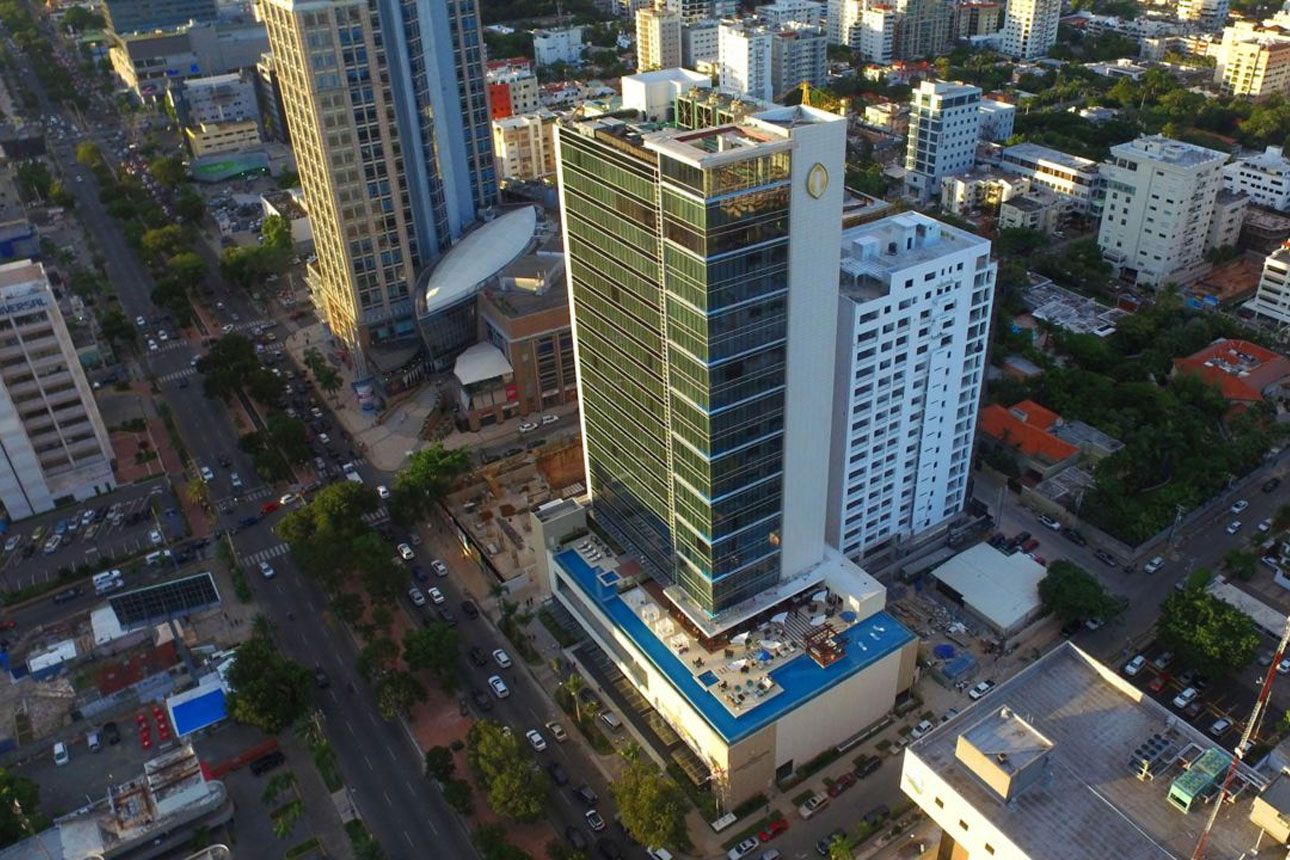 InterContinental : Real Santo Domingo
$331.00
Price per night from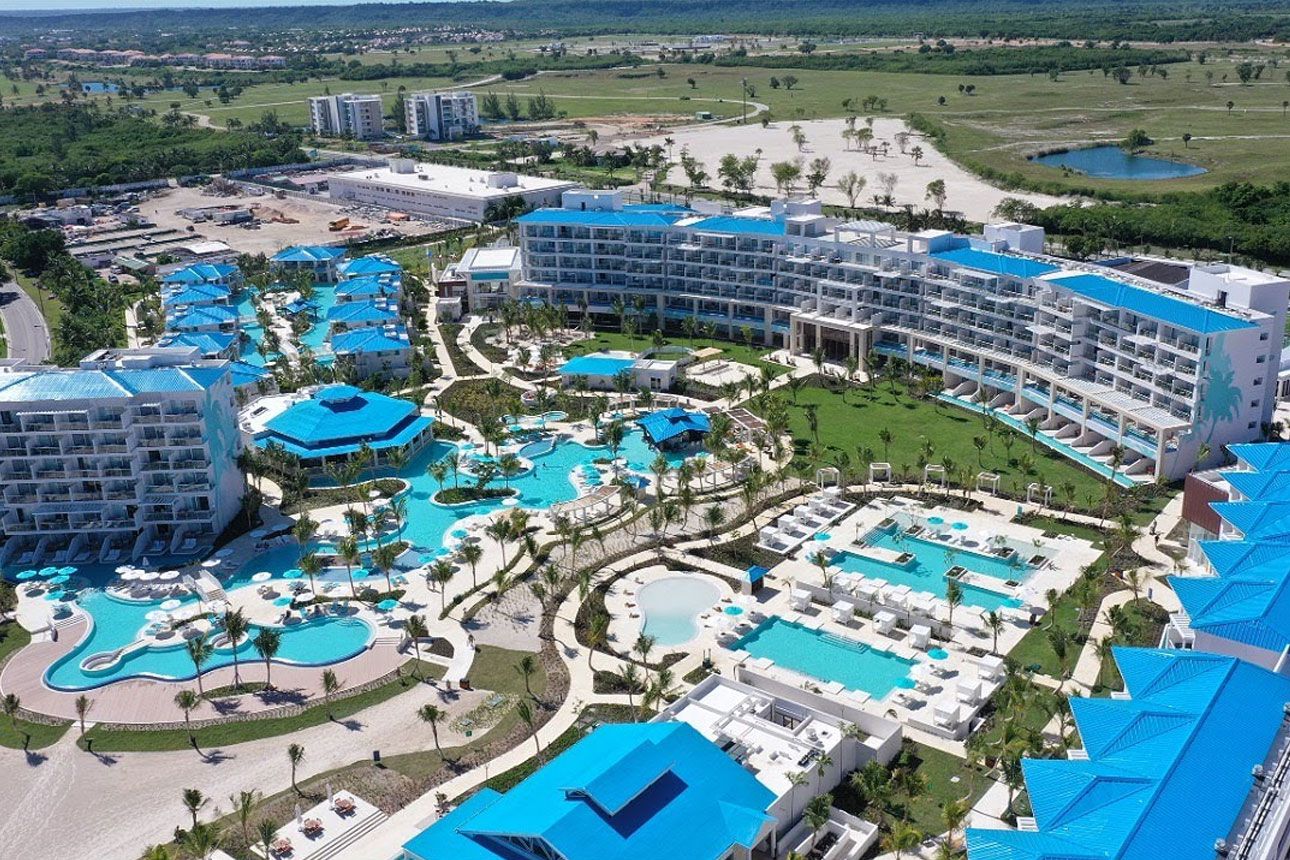 Margaritaville Island Reserve, Cap Cana All inclusive by Karisma
$461.00
Price per night from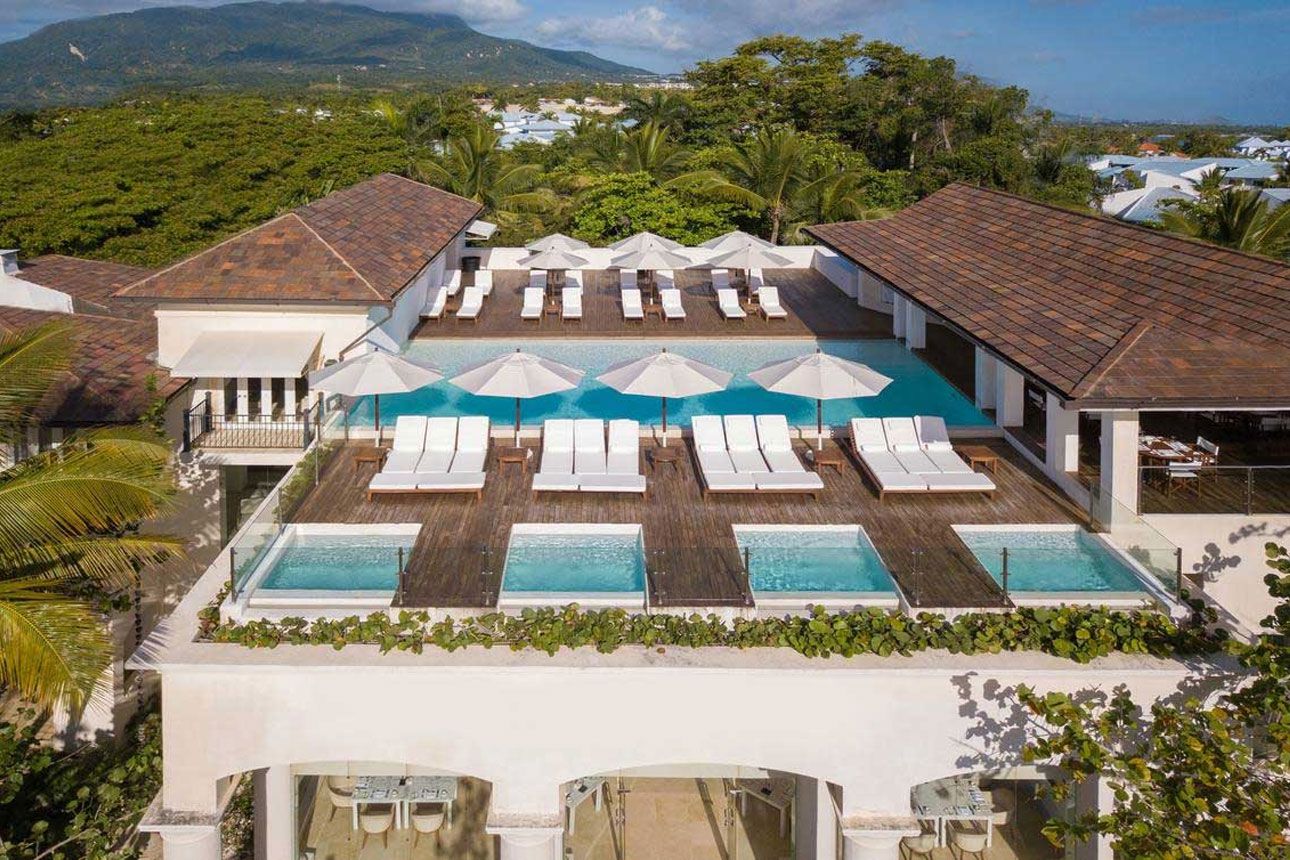 Casa Colonial Beach & Spa
$371.00
Price per night from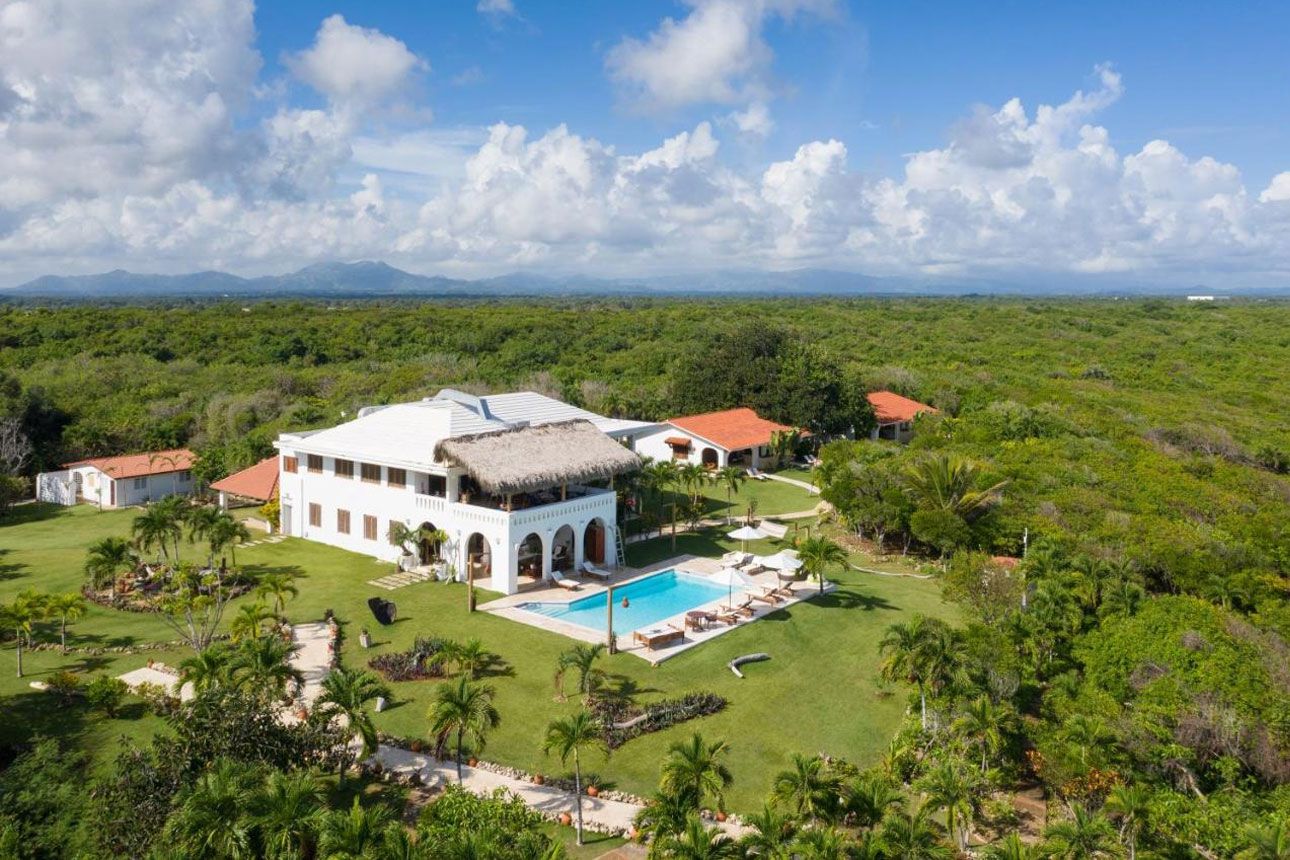 Selectum Hacienda Punta Cana
Air conditioning
Free parking
Free WiFi
$450.00
Price per night from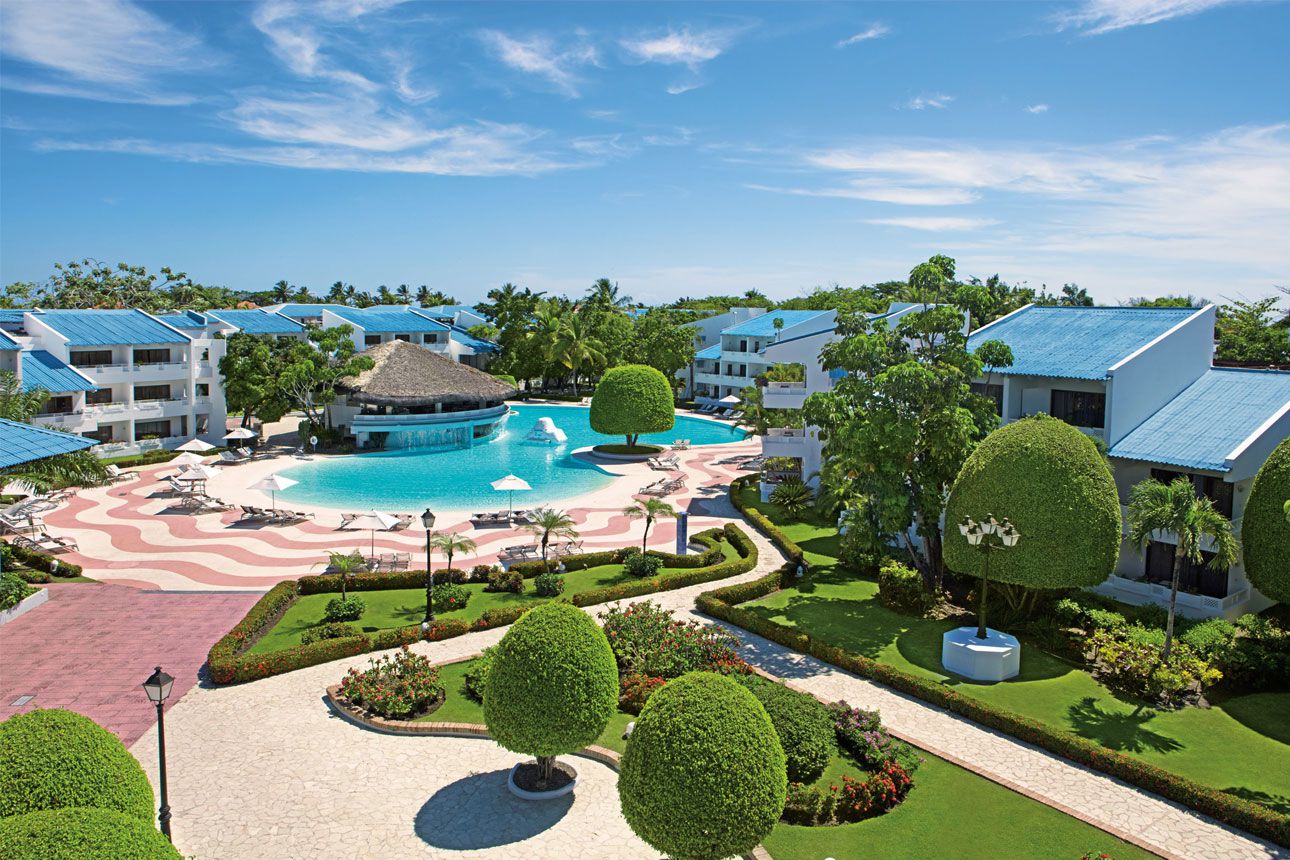 Sunscape Puerto Plata - All Inclusive
Air conditioning
Free breakfast
Connecting rooms available
$248.00
Price per night from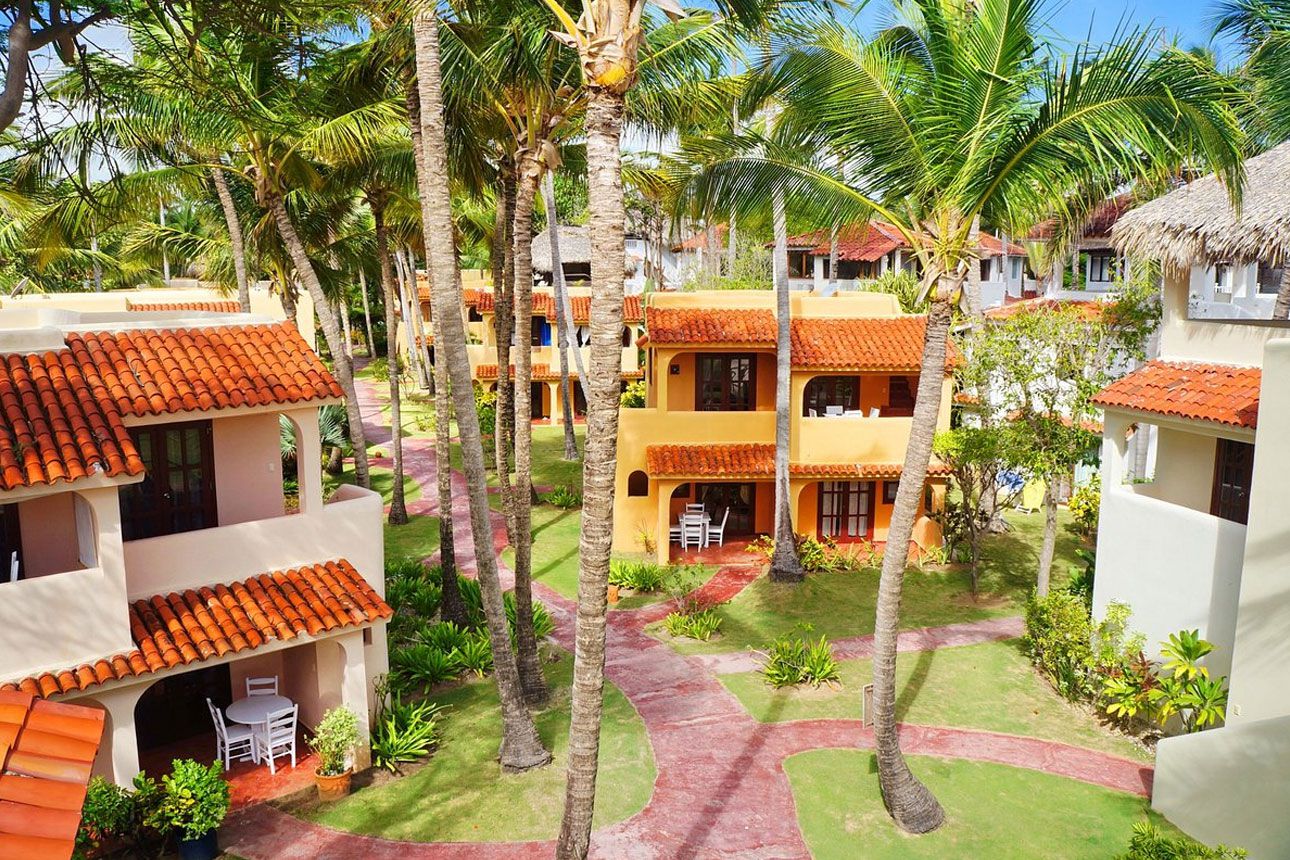 Villas Tropical Los Corales Beach & Spa
Free parking
Air conditioning
Airport transfer
$287.00
Price per night from
Casa De Campo Resort And Villa
$194.00
Price per night from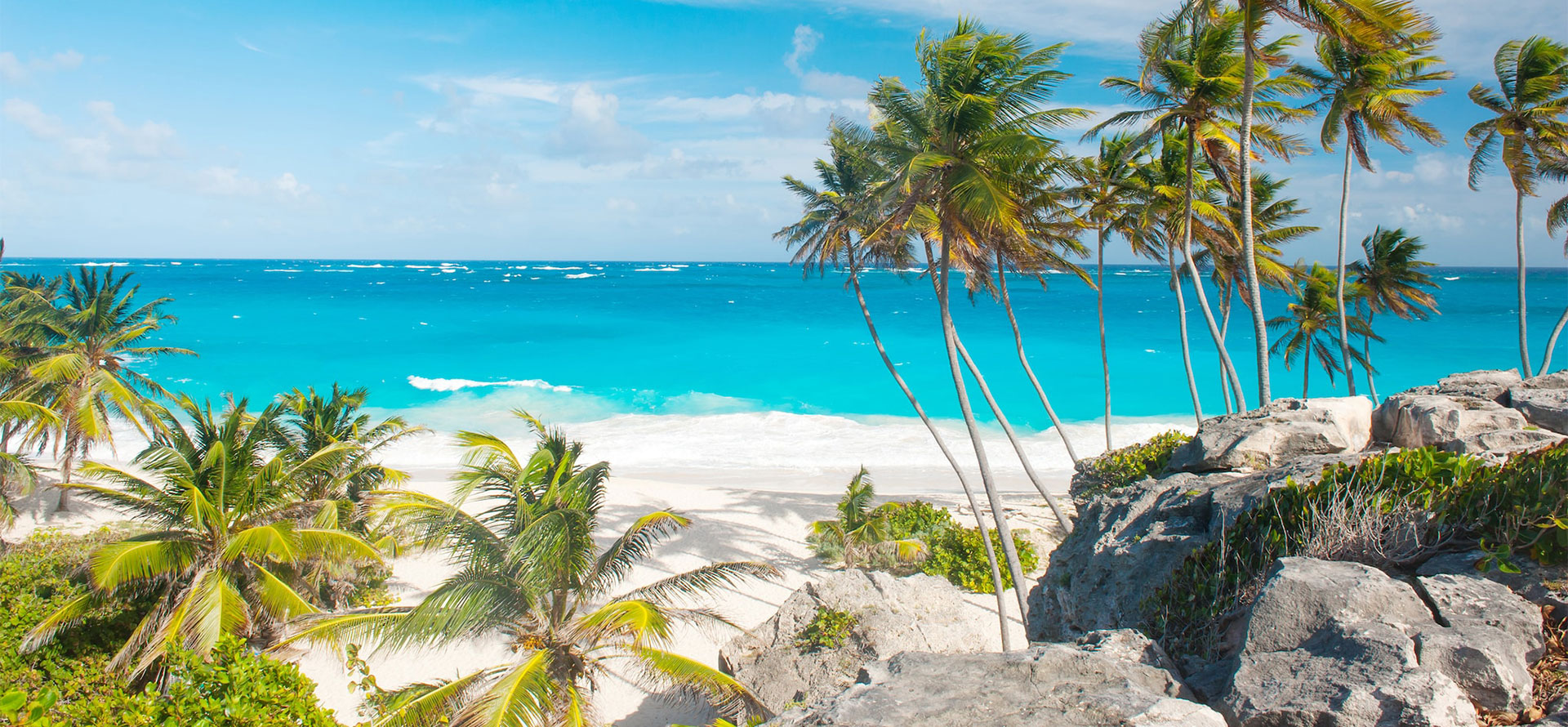 Best Time for Honeymoon in Dominican Republic
It's not enough to opt for a Dominican Republic honeymoon, even though it is the perfect spot for your honeymoon, you also need to make sure you time your trip right.
For the best time to visit, you should plan your honeymoons to the Dominican Republic around April and May, when the tourist rush fizzes off. It is also when you get the best weather before the onset of the hurricane season. This period is perfect for a warm and memorable Dominican honeymoon.
But if you do not mind mixing in with other eager tourists who are looking to escape the harshness of winter, then you can schedule your vacation for around December. The Dominican Republic is warmer around this time and offers a soothing escape from the freezing temperatures up north.
The Dominican Republic does not lack holidays and festivals either, having two independence days; one in February and another in August. So, if you want your vacation to be marked with a bit of culture, celebration, and colors, you are in for a real treat.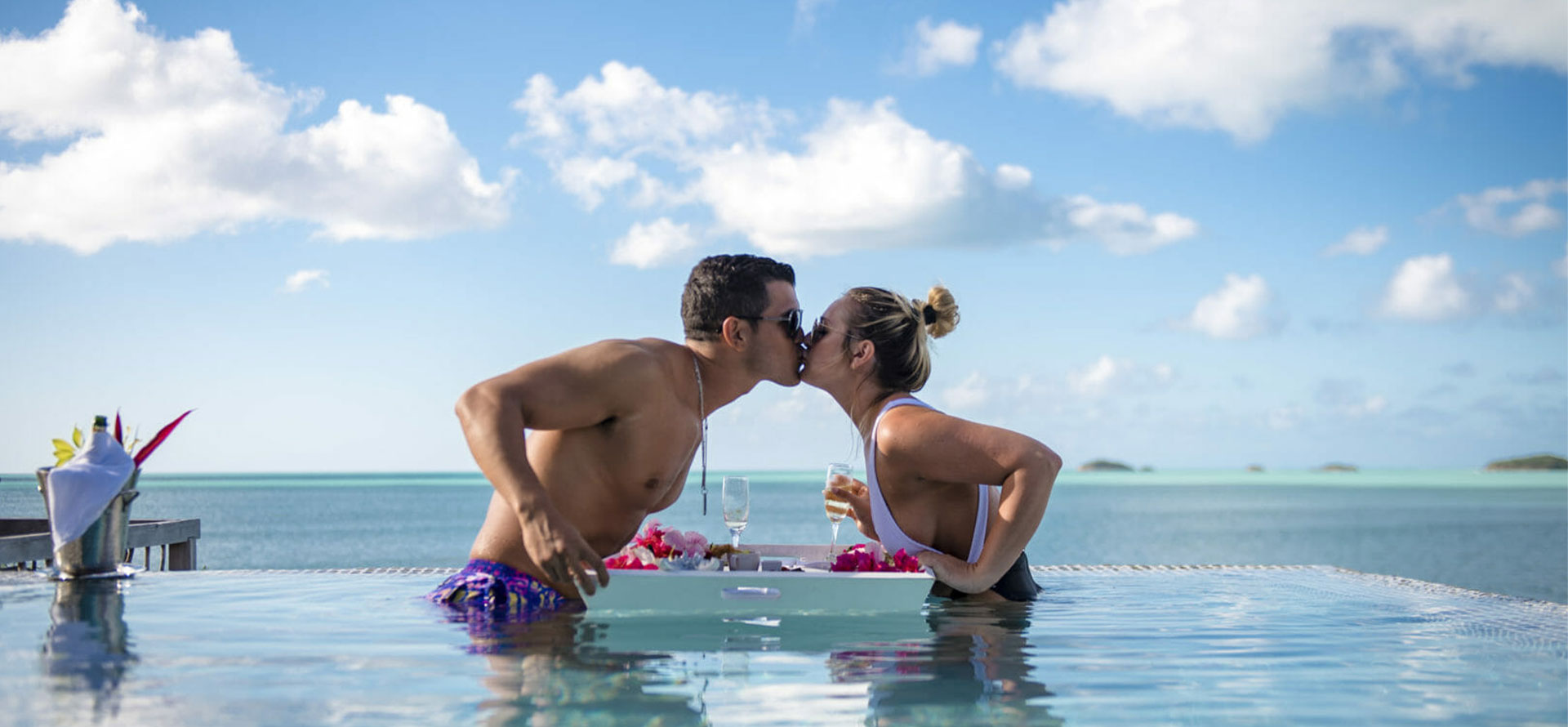 Average Cost
Before you visit the Dominican Republic, there's a lot you need to consider: the cost of the flight, your lodging, and what tourist activities you might be interested in. A Dominican Republic honeymoon with all inclusive packages can cost you anywhere from $100 to $300 per day.
You can, however, schedule your trip so that you get the cheapest flight tickets. For affordable flight prices to the best honeymoon resorts Dominican Republic, August is the best time to save money. Even though August is considered a "wet season", it only gets short bursts of rain in the evening.
As said earlier, the peak season for tourists is around December and January, but this would mean you'd have to engage with literal crowds of people. Outside of this high season, an average tourist can spend at least $50 on food and local transportation.
While planning your honeymoon in the Dominican Republic note that in August cheap accommodations are available. Prices for lodging in the resorts drop considerably during this period so think to pick the most affordable Dominican Republic honeymoon all inclusive packages.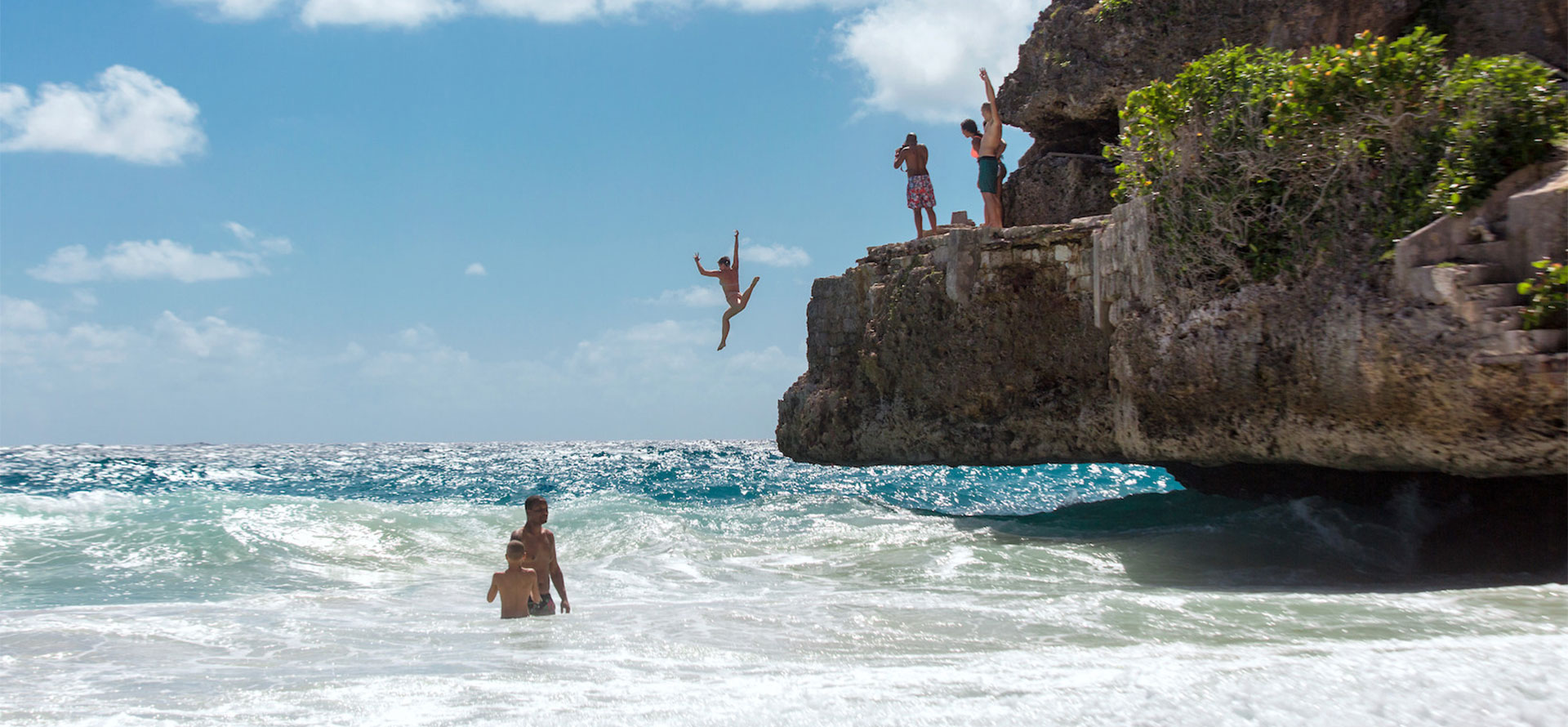 Things to Do in Dominican Republic for Honeymoon
For couples just like you that have chosen to honeymoon in Dominican Republic, you are guaranteed a romantic, luxurious and pristine experience. It contains a host of beautiful towns, beaches and landmarks for you.
If you want an unforgettable experience, the town of Punta Cana offers a magical collection of beaches and fun spots for you and your beloved.
Here are four of the best things to do on your honeymoon in the Dominican Republic:
Walk along the Punta Cana beaches:

This is probably the most romantic thing to do, be sure to make it first on your itinerary as well. It is free.

Have a relaxing day at the spa:

Punta Cana has some of the best honeymoon resorts in Dominican Republic with luxurious spa areas. It costs around $50.

Visit Isla Saona:

This is the most popular natural attraction the Dominican Republic offers. It is a literal paradise, barely an hour from Punta Cana, with turquoise waters waiting for you to dive into them. You can also explore the waters on a rented yacht as well.

Enjoy the sunset sipping a cocktail:

At the day's end, there's no better way to crown it than to enjoy a cold by the beach, watching the orange hue of the sun as it sets on a magical day.
FAQ
What is a good time to visit the Dominican Republic for a honeymoon?
The best time to visit the Dominican Republic for a honeymoon is from December to April. This is the country's dry season, when the weather is sunny and the temperatures are warm. However, if you prefer cooler temperatures, you can visit the Dominican Republic from May to November. Keep in mind that the hurricane season runs from June to November, so if you're planning a trip during this time, be sure to check the weather forecast in advance.
How many days is enough in the Dominican Republic for a honeymoon?
That depends on what you want to do during your honeymoon. If you're looking to relax on the beach, then a few days will suffice. However, if you're looking to explore the country and do some activities, then you'll need at least a week. Keep in mind that the Dominican Republic is a large country, so you won't be able to see everything in a short amount of time.
What are some things to do on a honeymoon in the Dominican Republic?
There are plenty of things to do on a honeymoon in the Dominican Republic. You can relax on one of the country's many beaches, go hiking or biking in the mountains, take a tour of a coffee plantation, go whale watching, or explore the colonial city of Santo Domingo. No matter what you're interested in, you'll be able to find something to do in the Dominican Republic.
Is the Dominican Republic worth visiting for a honeymoon?
Yes, the Dominican Republic is definitely worth visiting for a honeymoon. The country has something to offer everyone, whether you're looking for a relaxing beach vacation or an action-packed adventure. Plus, the Dominican Republic is relatively affordable, so you can have a great honeymoon without breaking the bank.
Top Hotels & Resorts
Tags: travel, honeymoon charleston sc, guatemala best time visit, hotels costa rica all inclusive, best beaches in new england, hotels in cozumel all inclusive, resort hotels in south padre island, memphis boutique resort, best boutique hotels in new orleans, thailand all-inclusive resorts adults-only, best time to go to china, cabo and tulum, boutique hotels london, all inclusive las vegas vacation packages, best boutique hotel in chicago, san jose downtown hotel, midway hotels near airport, best nassau all inclusive, family resorts in the texas, letchworth state park hotel