Famous for its idyllic beaches, vibrant nature hikes, and volcanic landscape, Hawaii is one of the most romanticized destinations in the world. Therefore, it is no surprise that this island chain hosts hundreds of thousands of newlyweds each year. And, of the archipelago's eight islands, no experience is perhaps as idyllic as a Maui honeymoon. With 30 miles of pristine beaches, a rugged, volcanic landscape to explore, and picturesque sunset over the pacific to share a twilight dinner over, Maui offers a combination of romance and adventure perfect for celebrating your new marriage.
However, while a Maui, Hawaii honeymoon is a reliable option for a stress-free holiday, some planning must go into it to ensure it is a vacation neither of you will ever forget. Firstly, you need to decide whether your holiday is better suited for a hotel or one of the many Maui honeymoon resorts available on the island.
Another feature to keep in mind when booking Maui honeymoon packages is the specific amenities offered by the accommodation. Ultimately, the accommodation best suited for your Maui honeymoon is dependent on personal preference. It is up to you to decide whether your desires would be better met by a hotel or one of the many all-inclusive resort options.
Best Hotels & Resorts
Best hotel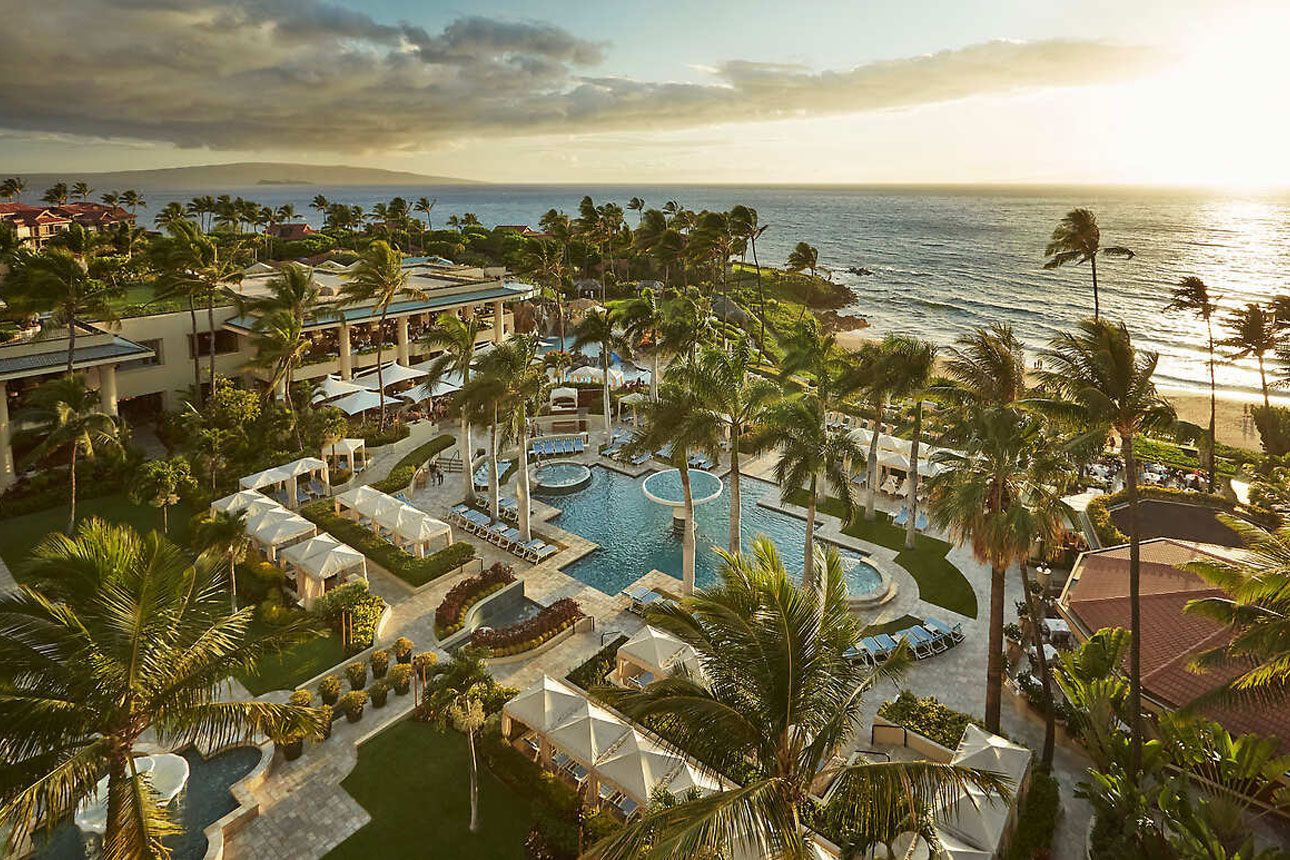 Four Seasons Resort Maui at Wailea
Air conditioning
Refrigerator
Parking available
$1,195.00
Price per night from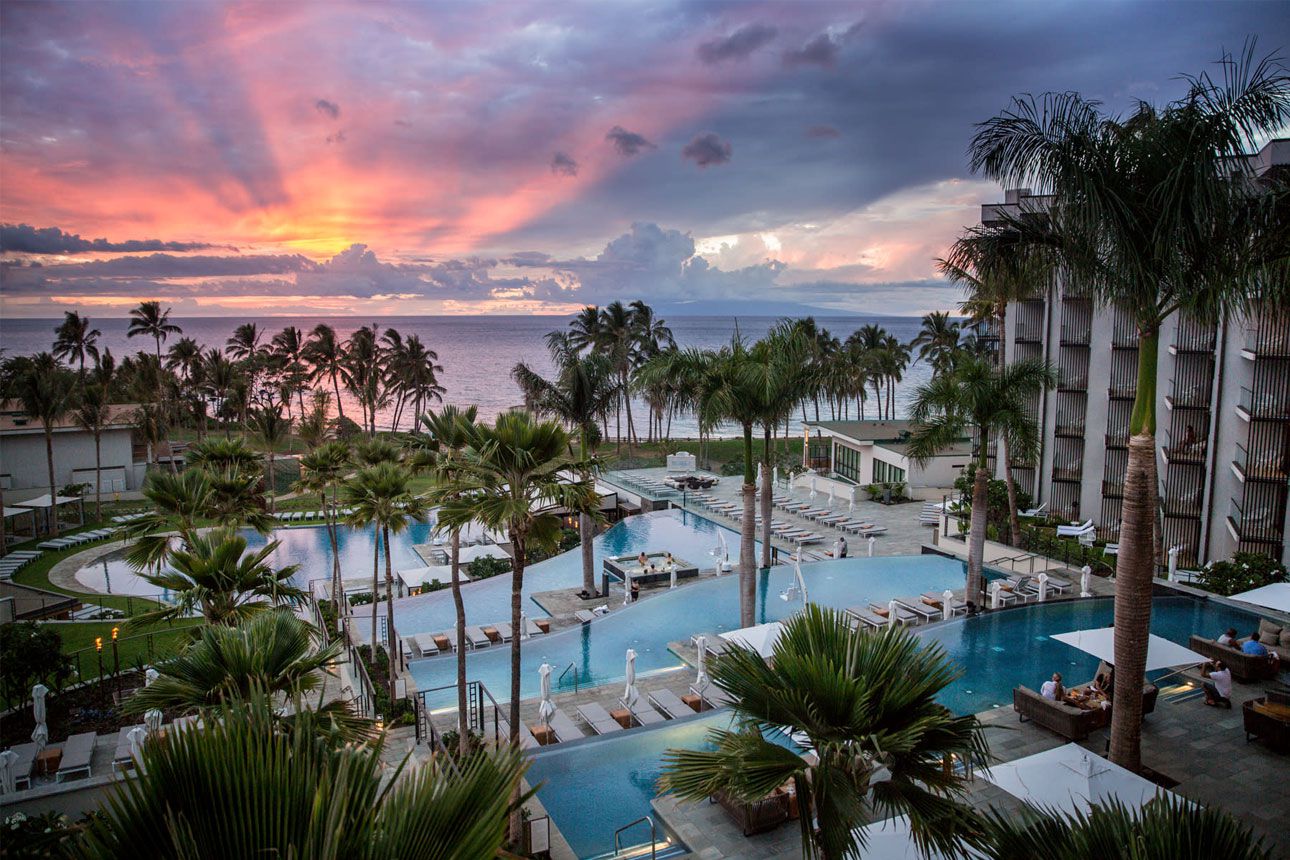 Andaz Maui At Wailea Resort
$1,009.00
Price per night from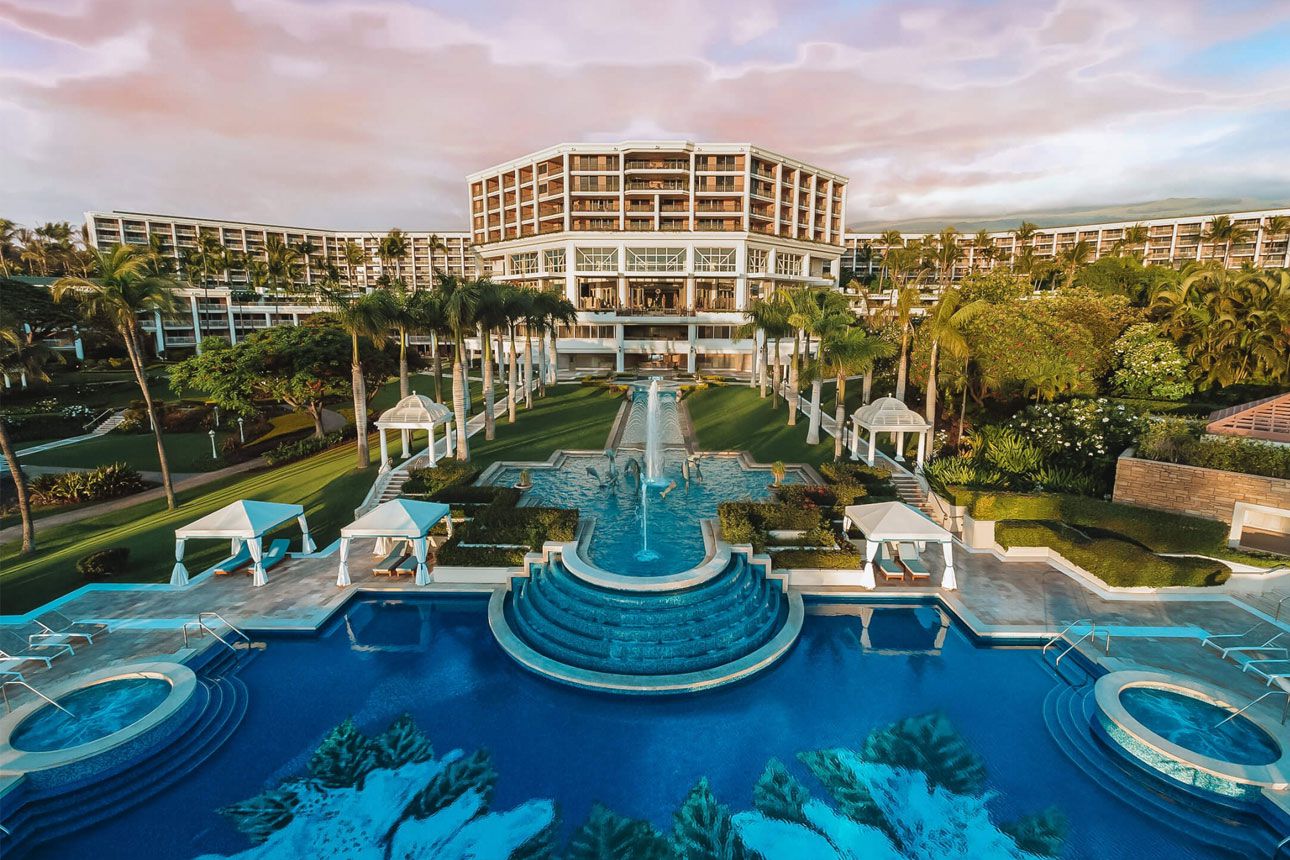 Grand Wailea Resort Hotel & Spa, A Waldorf Astoria Resort
Pet-friendly
Parking available
Gym
$1,149.00
Price per night from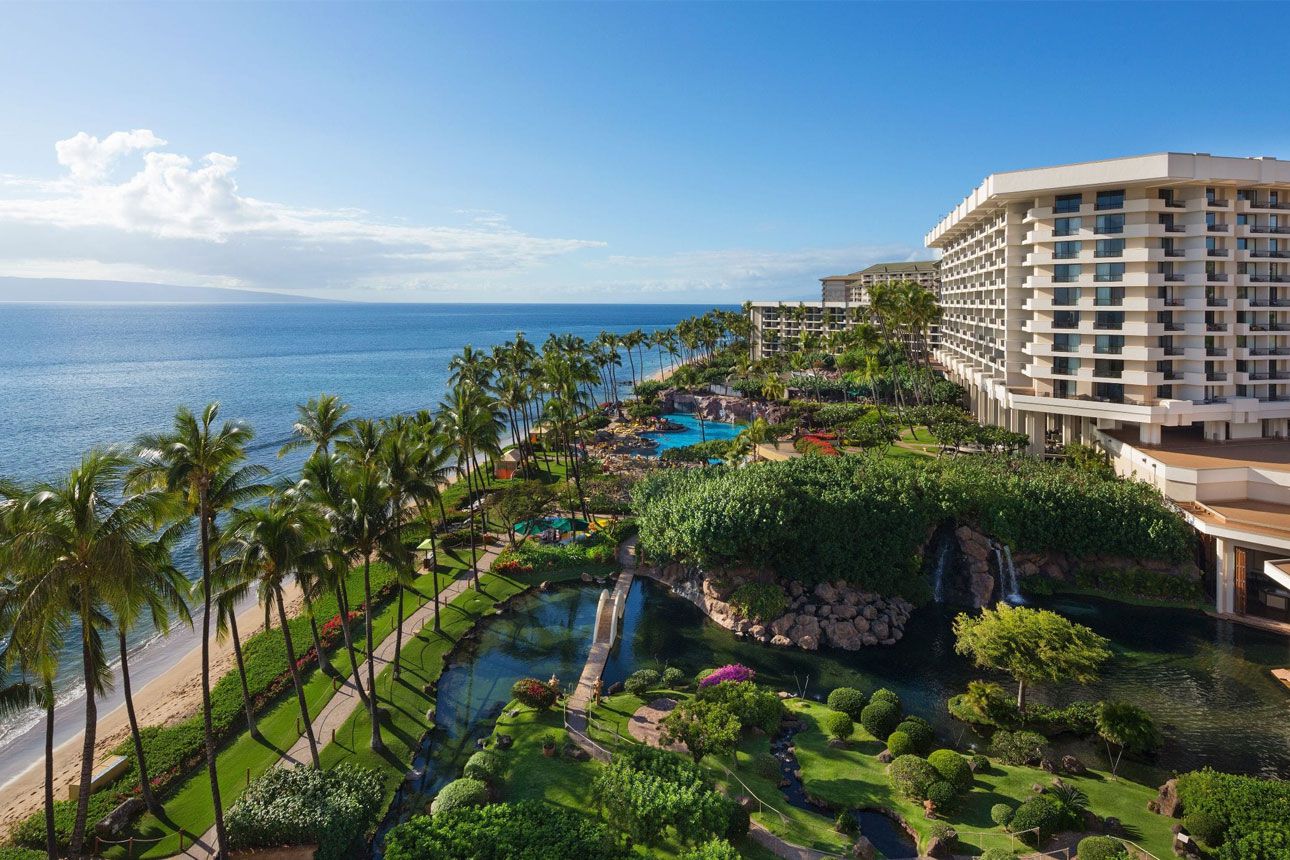 Hyatt Reg Maui Resort And Spa
$586.00
Price per night from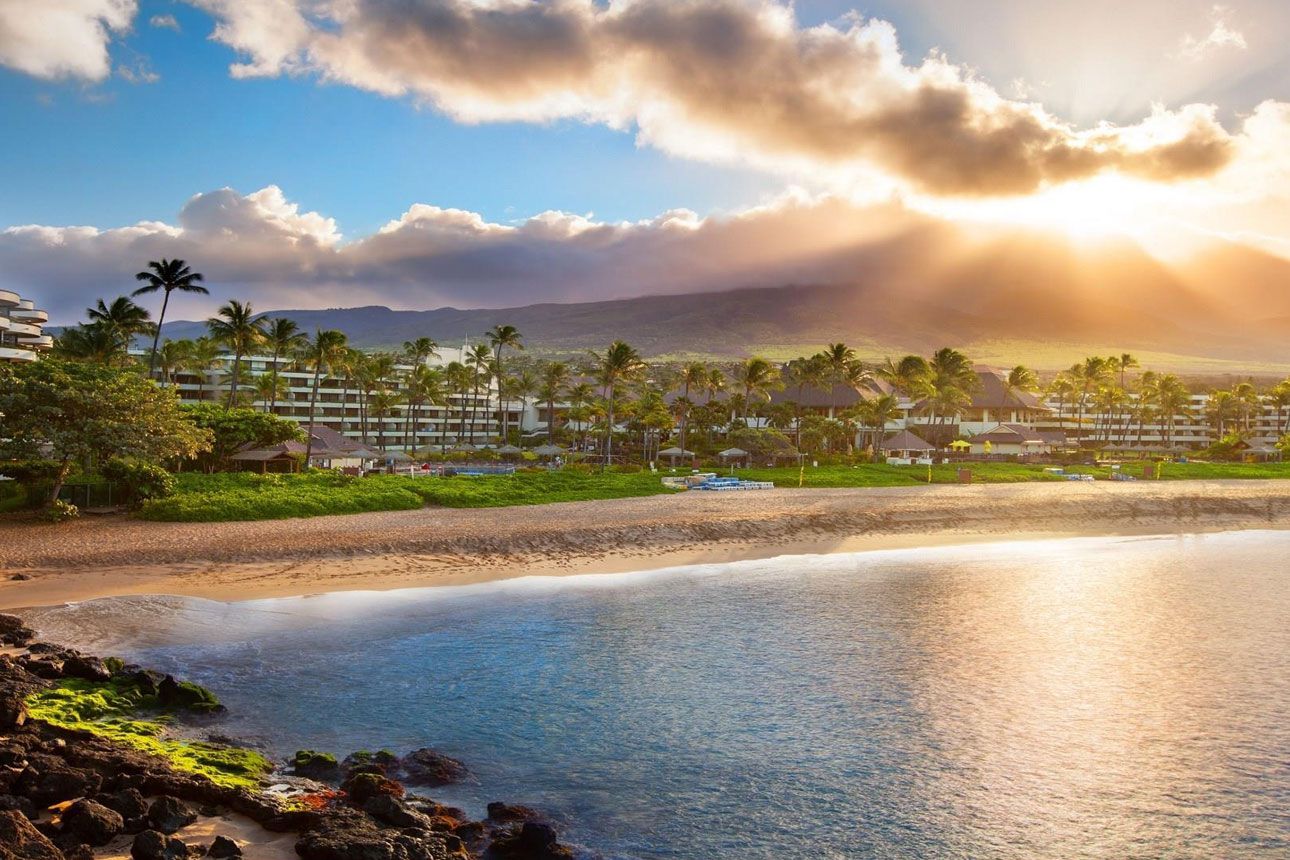 Sheraton Maui Resort & Spa
$569.00
Price per night from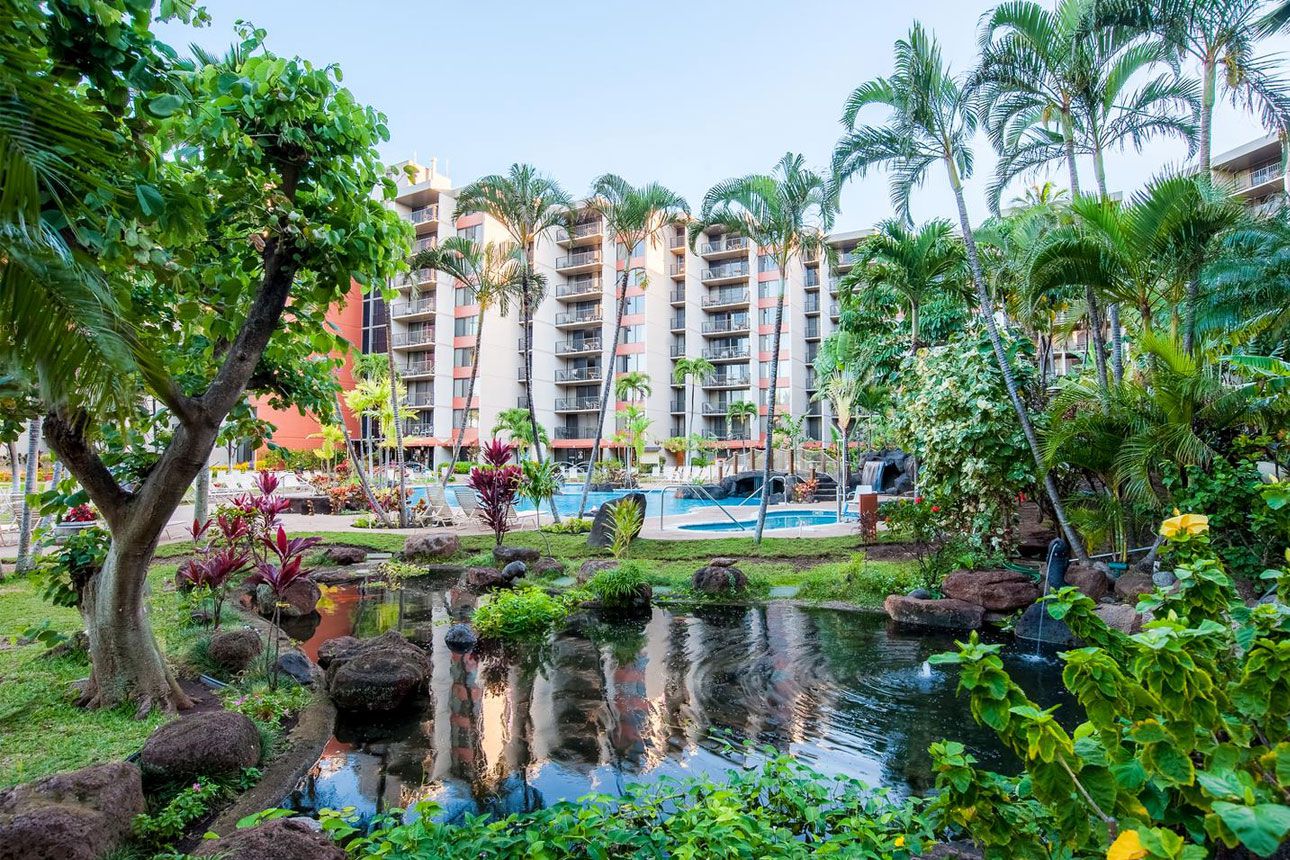 Aston Kaanapali Shores Resorts
$309.00
Price per night from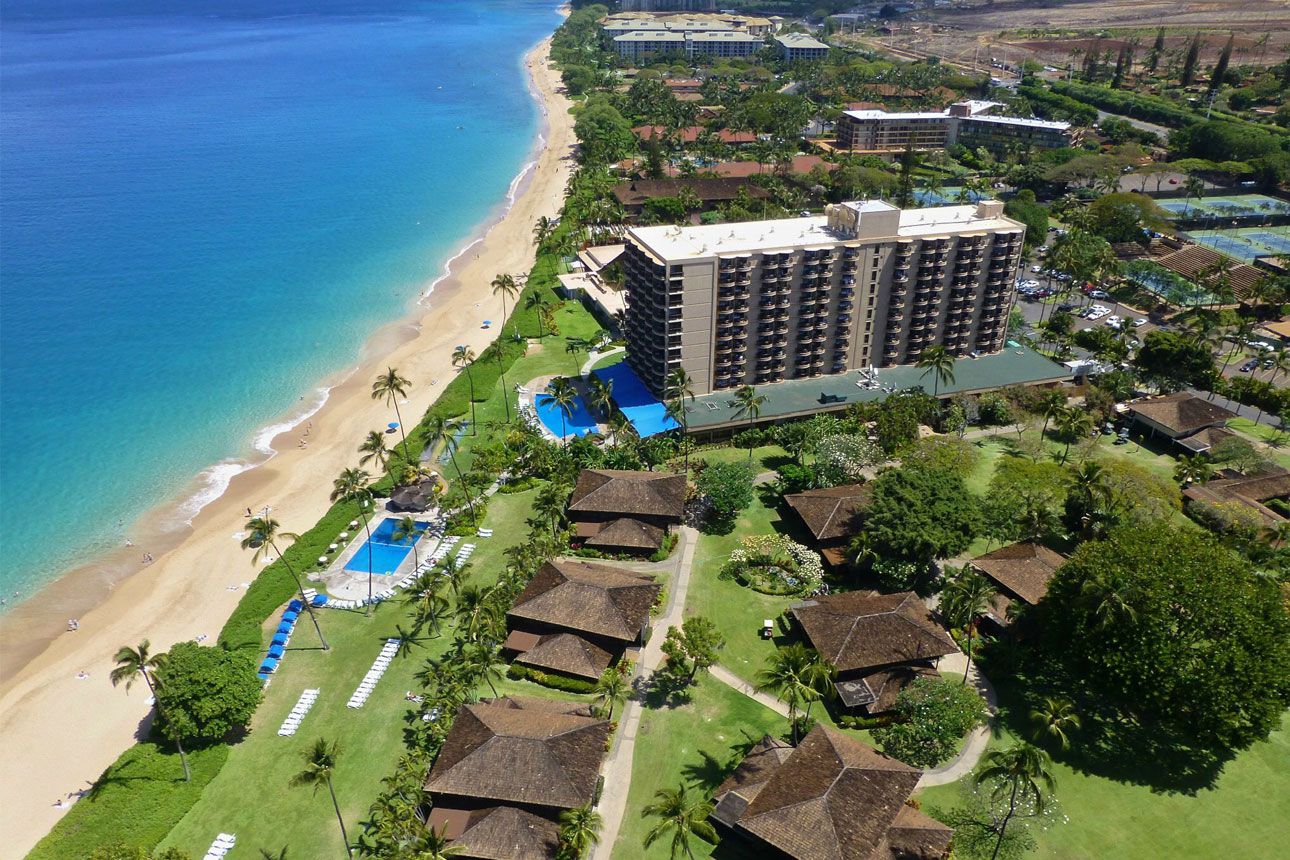 $288.00
Price per night from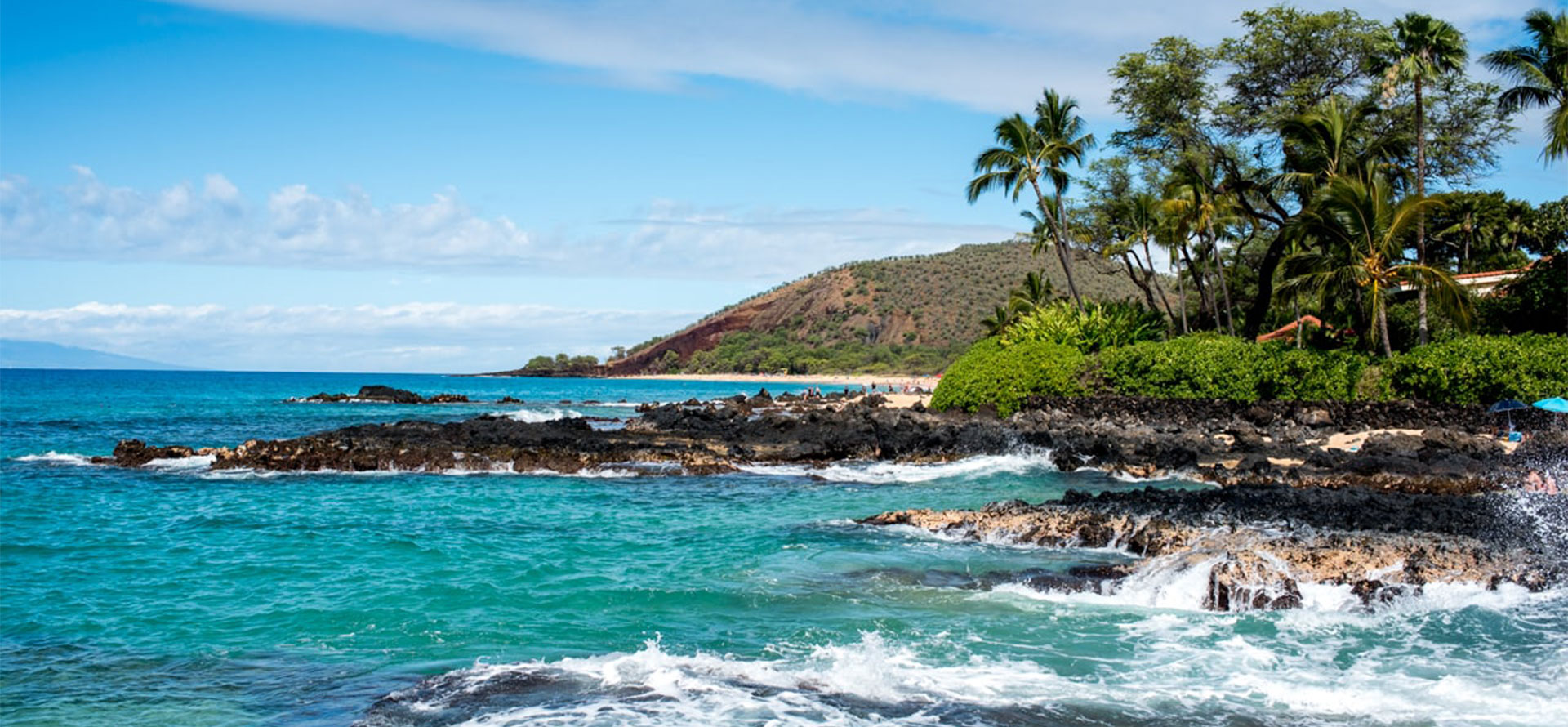 Best Time for Honeymoon in Maui
As a tropical climate, Maui is a year-round destination. Nevertheless, to experience the most romantic holiday with your new partner, it is essential to plan your vacation to enjoy the region's optimal weather conditions, away from the influx of crowds the island will experience.
For this reason, honeymooners will likely want to stay away from traveling during Maui's peak season. Between December and March, the island sees flocks of snowbirds lining the coastline as they seek an escape from their frigid winters. During this time, temperatures hover within the high 70s. The winter waters around the island are too rough for swimming but are perfect for those looking to catch some surf while on their honeymoon.
On the other hand, Maui experiences another high season between June and August as families take advantage of summer vacation. While these months are slightly warmer, this often means the beaches will be crowded, taking away from your romantic getaway.
Therefore, the best time to plan your honeymoon in Maui is during the island's shoulder seasons. Between April-May and September-November, the island hosts far fewer crowds while still boasting near-perfect weather conditions. Planning your trip within these five months offers the optimal experience for exploring the island with your significant other.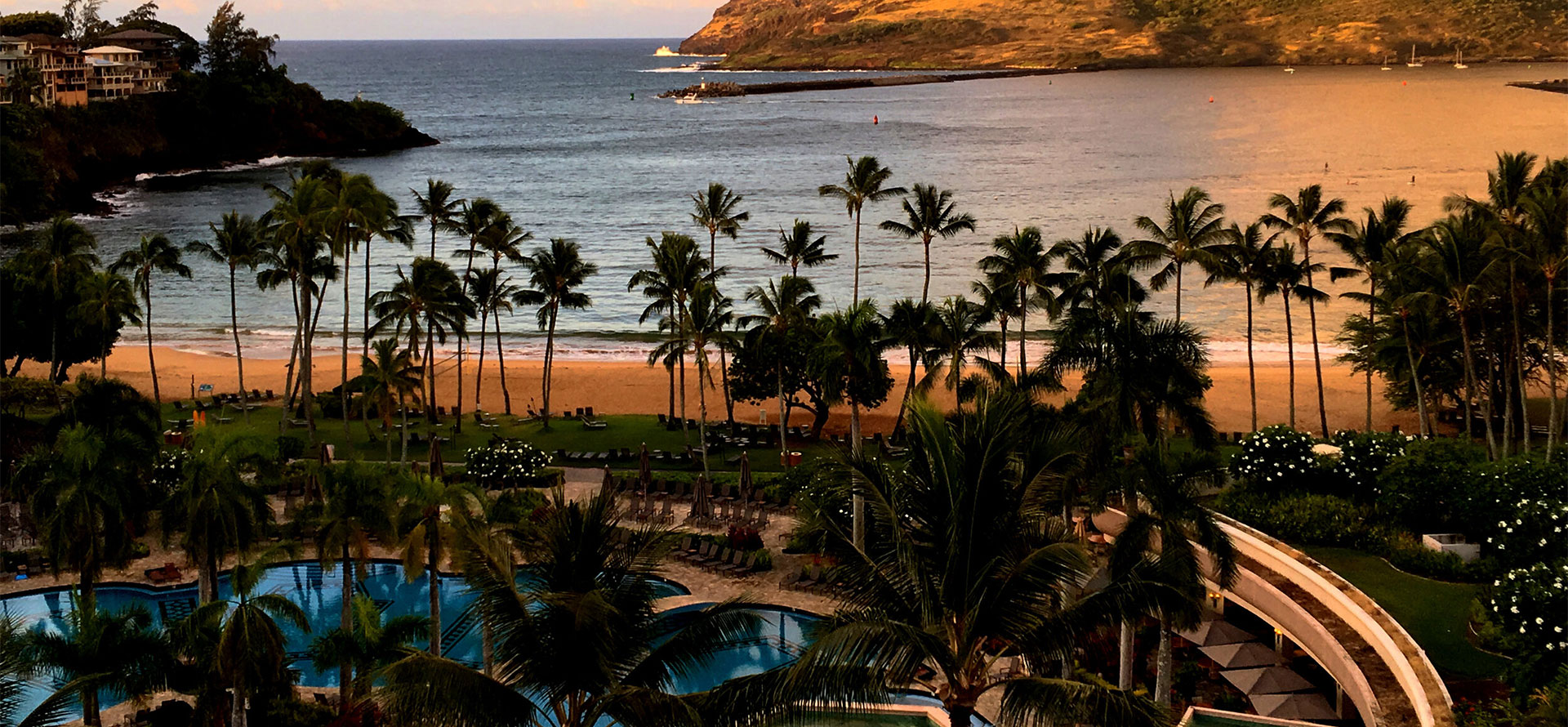 Average Cost
Not only are the shoulder months great for escaping the crowds, but also for getting the best experiences out of your budget. Prices in Maui vary throughout the year, and visiting the island during the peak seasons will often be met with inflated prices to accommodate the increased demand.
Another aspect that will affect the costs of the Maui honeymoons packages is the type of accommodation you decided to go with. The average price of a double occupancy hotel room shared with your partner is approximately $225/night. However, those seeking an all-inclusive Hawaii honeymoon on the island can expect to pay quite a bit more for the added amenities. For the best honeymoon resorts in Maui, you can expect to spend thousands of dollars a night for your stay.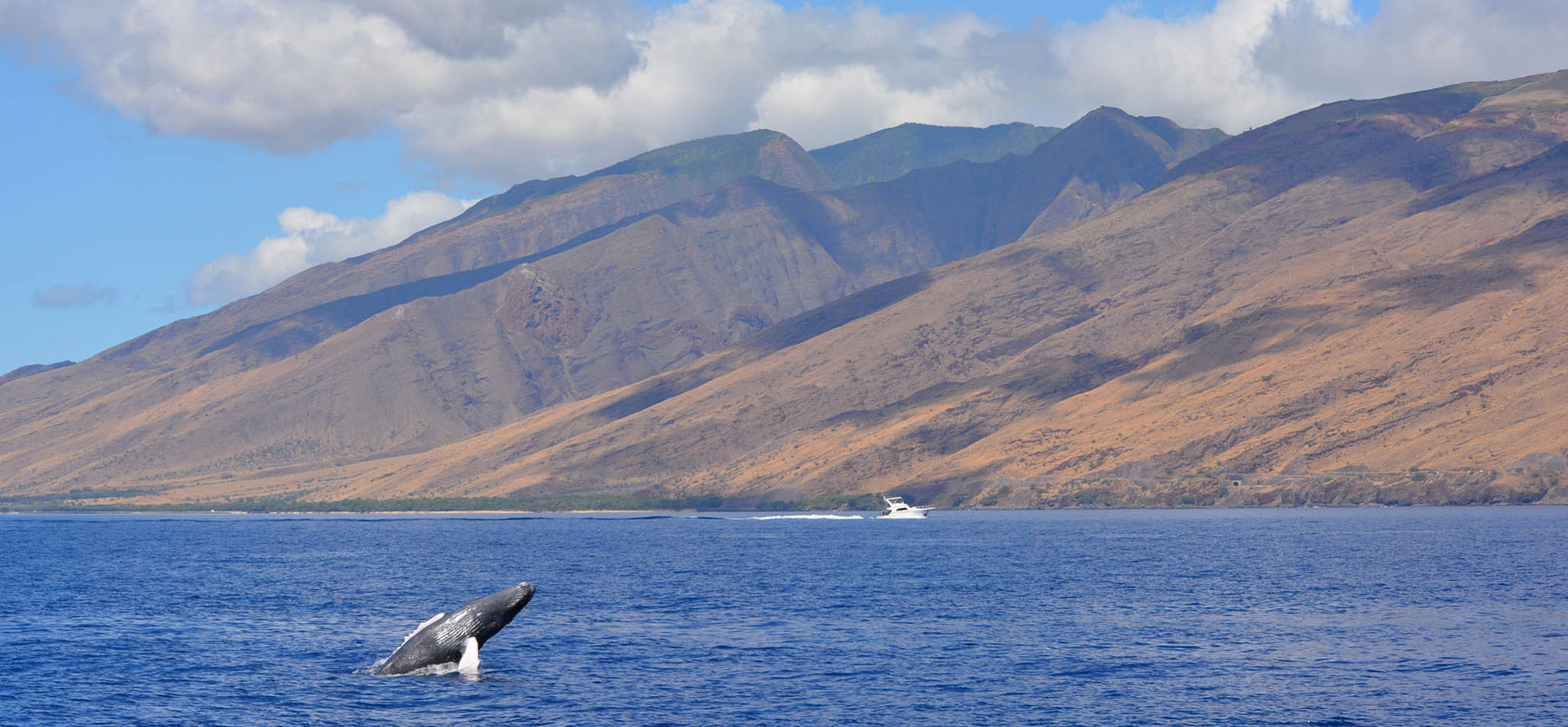 Things to Do in Maui for Honeymoon
For those celebrating their honeymoon, Maui offers a myriad of romantic activities. From a sunset dinner on the beach to frolicking in the waves of the Pacific, this tropical destination offers the ideal setting for celebrating the confirmation of your love. However, there are several ways to explore the more neglected aspects of this once-in-a-lifetime vacation beyond these postcard-perfect activities. Some of the best excursions you can enjoy with your partner include:
Driving the Road to Hana:

the quintessential Maui adventure, the Road to Hana is a serene two-and-a-half-hour drive along the island's eastern shores. Referred to as "the land that time forgot," the Hana Highway will bring you through viridescent national parks, past cascading waterfalls, and along volcanic black sand beaches as you explore this picturesque corner of the island.

Relaxing with a couple's spa session:

Planning a wedding and your honeymoon can be stressful. Take some time to relax with your partner with a couple's spa session. While these sessions are an amenity commonly included in Maui's all-inclusive honeymoons, they are easily accessible and can be booked at one of the many resorts on the island.

Taking a sunset cruise:

There are several opportunities to enjoy a sunset on Maui, but experiencing one from the comforts of a voyage at sea is one of the most serene. Tour the island's coast while enjoying the local music and cuisine of the local culture.
Conclusion
Regardless of your choice, all of the best hotels in Maui for honeymoons will include a romantic setting, with views of the ocean to enjoy passionate evenings with your new spouse.
With its combination of world-class beaches and rugged landscape, Maui is the perfect destination to celebrate the romance and adventure of your new life with your partner. Lose yourself within this island paradise as you rejoice in the love you share.
FAQ
Is Maui good for a honeymoon?
Yes, Maui is an excellent choice for a honeymoon! Maui offers everything that you could want in a romantic getaway, from stunning beaches and resorts to incredible restaurants and activities. Plus, Maui is conveniently located in the Hawaiian Islands, making it easy to get to from most major airports in the US. Whether you're looking for a relaxing beach vacation or an action-packed adventure, Maui has something for everyone. So start planning your dream honeymoon today - you won't regret it!
Which side of Maui is best to stay on for a honeymoon?
When planning your Maui honeymoon, you may be wondering which side of the island is best to stay on. Both the west and east sides of Maui offer their own unique benefits that can make for an unforgettable honeymoon experience. The west side of Maui is well known for its dramatic sunsets. Watching the sun sink into the ocean from your hotel room or while enjoying a romantic dinner is an experience you'll never forget. If you're looking for a more active honeymoon, the west side is also home to some of Maui's best golf courses and beaches. The east side of Maui is known for its lush, tropical scenery. This is the perfect side of the island to relax and rejuvenate. If you're looking for a spa experience, you'll find some of Maui's best spas on the east side.
What is the best month to visit Maui for a honeymoon?
There is no definitive answer to this question as the best time to visit Maui depends on what you are looking for in a vacation. Maui is a popular destination year-round, so there is really no bad time to visit. However, peak travel times are from mid-December to early April (coinciding with winter break) and from mid-June to early September (coinciding with summer break). If you are looking for the best weather, the trade winds usually pick up in April and May and then again in September and October. These months also tend to have the lowest rainfall. However, Maui is beautiful any time of year, so the best time to visit really depends on your personal preferences.
Top Hotels & Resorts
Tags: travel blog, pet friendly hotels san diego, downtown hotels dallas, puerto rico versus dominican, best all inclusive family resorts in playa del carmen, best time to travel to norway, best beaches in key west, best resort puerto rico, all inclusives napa valley, resort arizona, best time to go to china, antigua honeymoon suite, nice hotels in newport, pet friendly hotel in las vegas, pet friendly hotels, bora bora all inclusive adults only, pismo beach hotels, boutique hotels in dallas, virgin gorda hotels all inclusive, florida all inclusive honeymoon packages