Do you ever feel like lying on a beach on a warm sunny day, sipping your favorite drink, and listening to the relaxing sound of water crashing on the shore? Well, June is the perfect time to enjoy the beautiful Southwest Florida beaches if this sounds like your dream.
Situated on the Gulf of Mexico, Cape Coral is close to some of the most breathtaking beaches in Florida. Although Cape Coral has two beaches within the city's boundaries, you will find plenty of others to explore in the towns nearby. Before packing for your next beach trip, ensure that you have all the essential details written down. After all, not all of these beaches will be accessible via car.
This guide will list all the best Cape Coral beaches worth visiting. Where are the best beaches in Cape Coral? You might think. Not to worry, because we will tell you about the magnificent beaches you can find in and around Cape Coral.
Our Favorite Hotels & Resorts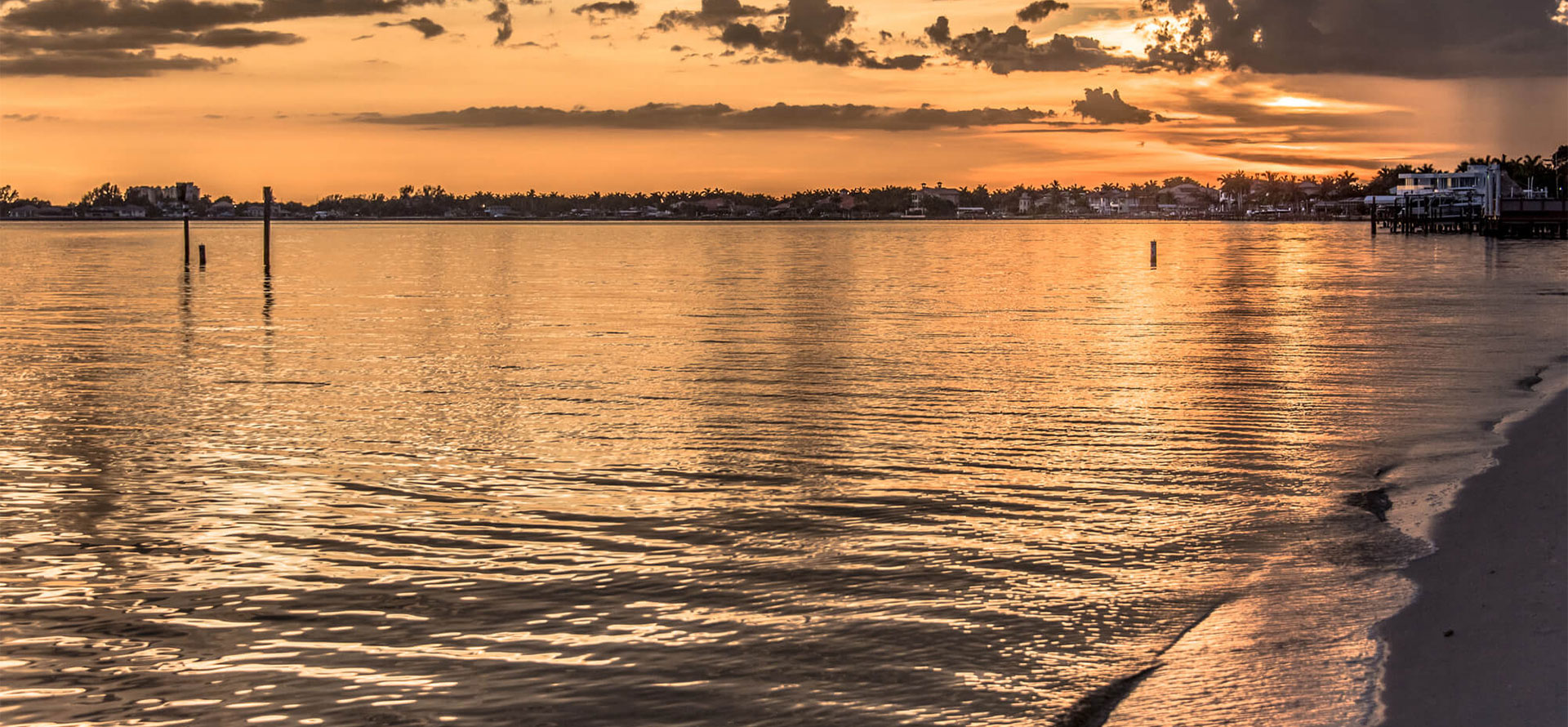 Yacht Club Beach (Yacht Club Community Park)
Driving time from Cape Coral — approx. 7 minutes. Despite its name, Yacht Club Beach is not technically a natural beach since sand had to be brought in to build it. However, the location has a lot to offer, e.g., its soft white sand, historic downtown location, views of the Caloosahatchee River, and closeness to the city center. Because of its central location, it will not seem that far off to you.
You will find plenty of recreational facilities on this beach, such as racquetball and shuffleboard courts, horseshoe pits, a public boat ramp, and a fishing dock.
Barefoot Beach (Bonita Bay)
Driving time from Cape Coral — approx. 42 minutes Barefoot Beach, or Bonita Bay, is situated in southwest Florida. It is a long expanse of white sand that stretches out along the blue waters of the Gulf of Mexico. The waters here are calm and warm to the touch, and the beach is located in a preserve enclosed by greenery and wildlife. The preserve, known as the Barefoot Beach Preserve, is a 342-acre land, pristine and unspoiled.
The beach is a splendid spot for spending time in the sun and admiring the beauty around you. Barefoot Beach is perfect for long walks if lounging is not your main option. You can also try the following activities while you're there:
Hunt for shells.
Go fishing or paddle boarding.
Spot local wildlife like the gopher tortoise.
Play golf.
Visit the Mound Key Archaeological State Park.
Visit the Everglades Wonder Gardens.
Sanibel Island Beach
Driving time from Cape Coral — approx. 37 minutes. Sanibel Island is a sub-tropical barrier island located on Florida's Gulf Coast. Although there are other similar islands nearby, only Sanibel Island lies East to West instead of North to South. Such an orientation makes for sandy beaches, a reason why this beach is called a shell collector's paradise.
Until the 60s, Sanibel Island was linked to the mainland via a ferry. Presently, a large bridge connects the island to the rest of Florida, opening it up to tourism. However, strict development monitoring has maintained the island as it remains a valued wildlife refuge.
Sanibel Island houses an excellent variety of alligators and birds. You will also find manatees and crocodiles there. Several beaches stretch from the Lighthouse Beach in the East to the more peaceful Bowman's coast off to the far west. All the beaches are home to the same white sand and are perfect for families.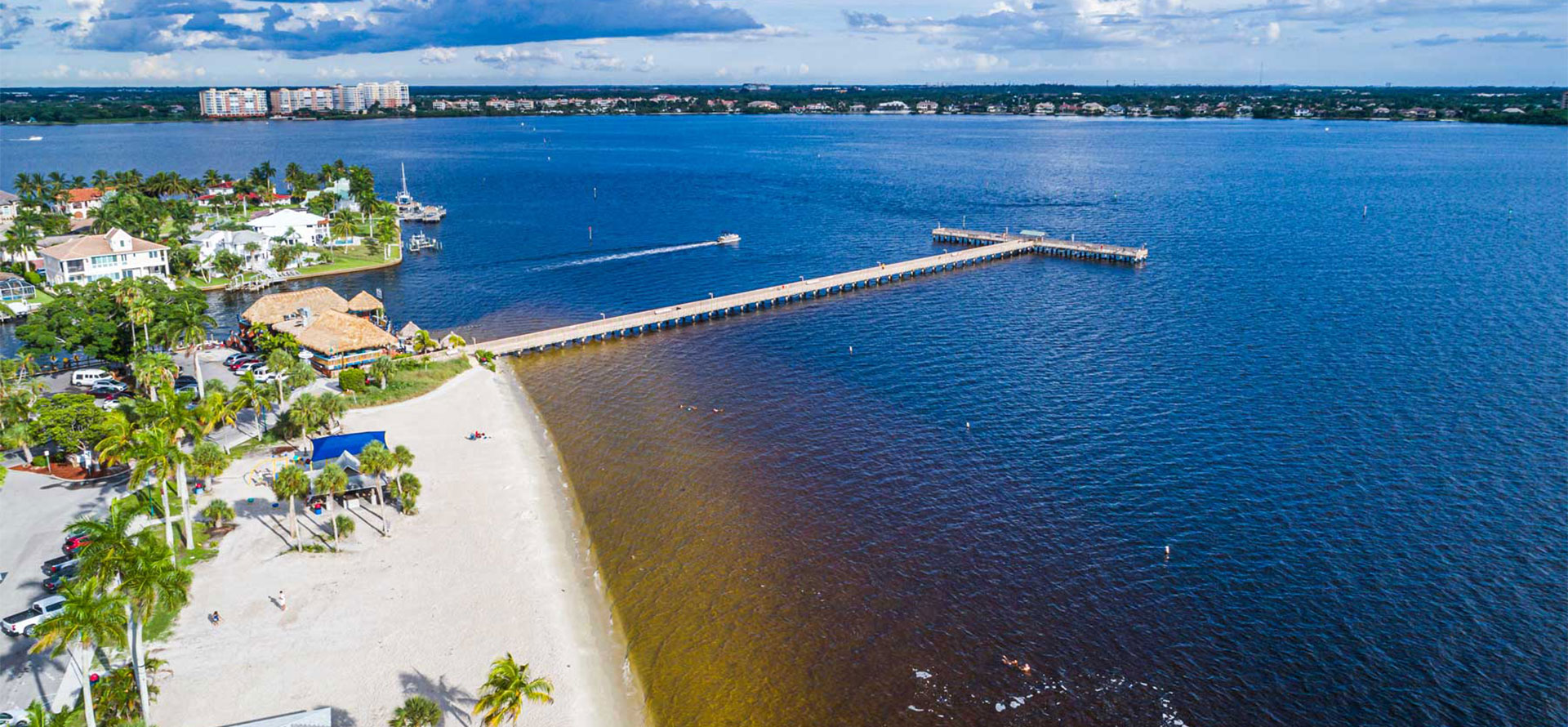 Captiva Beach (Captiva Island)
Driving time from Cape Coral — 55 minutes. Although Captiva Island is located a bit further away from Cape Coral, it is still a destination worth visiting. Considered one of the most romantic locations in Southwest Florida owing to its incredible sunsets, Captiva Island's public beach is remote and secluded. Its secludedness makes it the perfect place for relaxing and unwinding.
The beach's turquoise waters and white sand are strikingly similar to the Caribbean Islands located across the Gulf.
If you are hoping to take a dip, the clear water there is ideal. If you are one for scuba diving or snorkeling, you will find several artificial reefs built just off the Captiva coastline to attract fish into the area.
Bowman's Beach Park
Driving time from Cape Coral — approx. 35 minutes. Bowman's Beach Park is located on the Gulf of Mexico, off to the southern shores of Sanibel Island in Florida. Located on one of the more tranquil parts of the island with a single main road that heads north, Bowman's Beach Park is near J.N. "Ding" Darling National Wildlife Refuge and the lagoon-reminiscent waters of Clam Bayou.
Approximately a ten-minute walk from the closest parking lot, the pathway leads through the grassy scrub to beautiful white sands that incorporate a children's play area, portable restrooms, a fitness trail, and picnic tables next to barbecue grills. Open from dawn to dusk, there are no other refreshment vendors on the beach aside from a vending machine. Bowman's Beach is ideal for sunset watching. With its clear blue waters and white sand, we could go so far as to call it the most beautiful beach in Cape Coral, but that would be unfair to the other beaches, and we do not play favorites.
Fort Myers Beach
Driving time from Cape Coral — approx. 26 minutes. Fort Myers Beach is among the top beaches in Cape Coral to visit if you seek a more action-packed trip. Located on Estero Island, this 7-mile expanse of white sand is ideal for families, and owing to its slightly sloping shoreline, Fort Myers Beach is considered one of the safest of its kind in the world.
This beach is a fantastic destination for those interested in watersports. Besides that, other fun activities include:
Kayaking
Jet-skiing
Paddleboarding
Parasailing, etc
Farther off the beach, the Fort Myers pier is the most-visited tourist attraction. Stretching 550 feet into the Gulf of Mexico, the dock provides views across the water that are nothing short of breathtaking. If you fancy yourself an avid ornithologist, the pier is an excellent spot for bird watching. If you enjoy fishing, Fort Myers is worth a visit. Referred to as a "fisherman's paradise," the warm waters there house a large variety of fish. The island provides a great range of offshore and onshore activities, whether you choose to rent a boat or stay on the dock.
Lovers Key Beach
Driving time from Cape Coral — approx. 39 minutes. Lovers Key State Park comprises four barrier islands, with Lovers Key itself being the largest. The Lovers Key Beach is among the most remote famous beaches in Cape Coral (besides Captiva Beach and some others), situated nearly 12 miles away from the city. Found on the gulf side of the island, at some point, this beach was only accessible via boat. Today, tourists can get to the beach via the boardwalk or tram.
Because it is so peaceful, Lovers Key Beach is best for lazily lounging in the sun. However, you can rent a pedal boat, kayak, or paddleboat if you want some activity. Various cruises and boat tours take visitors out around the island if you want to sail further afield. The warm waters in the area offer the perfect ecosystem for the local wildlife; hence, be ready to spot some dolphins and manatees on your trip.
Since the beach is joined to Lovers Key State Park, you will have to pay an entrance fee, generally between $2 to $8, based on your group size.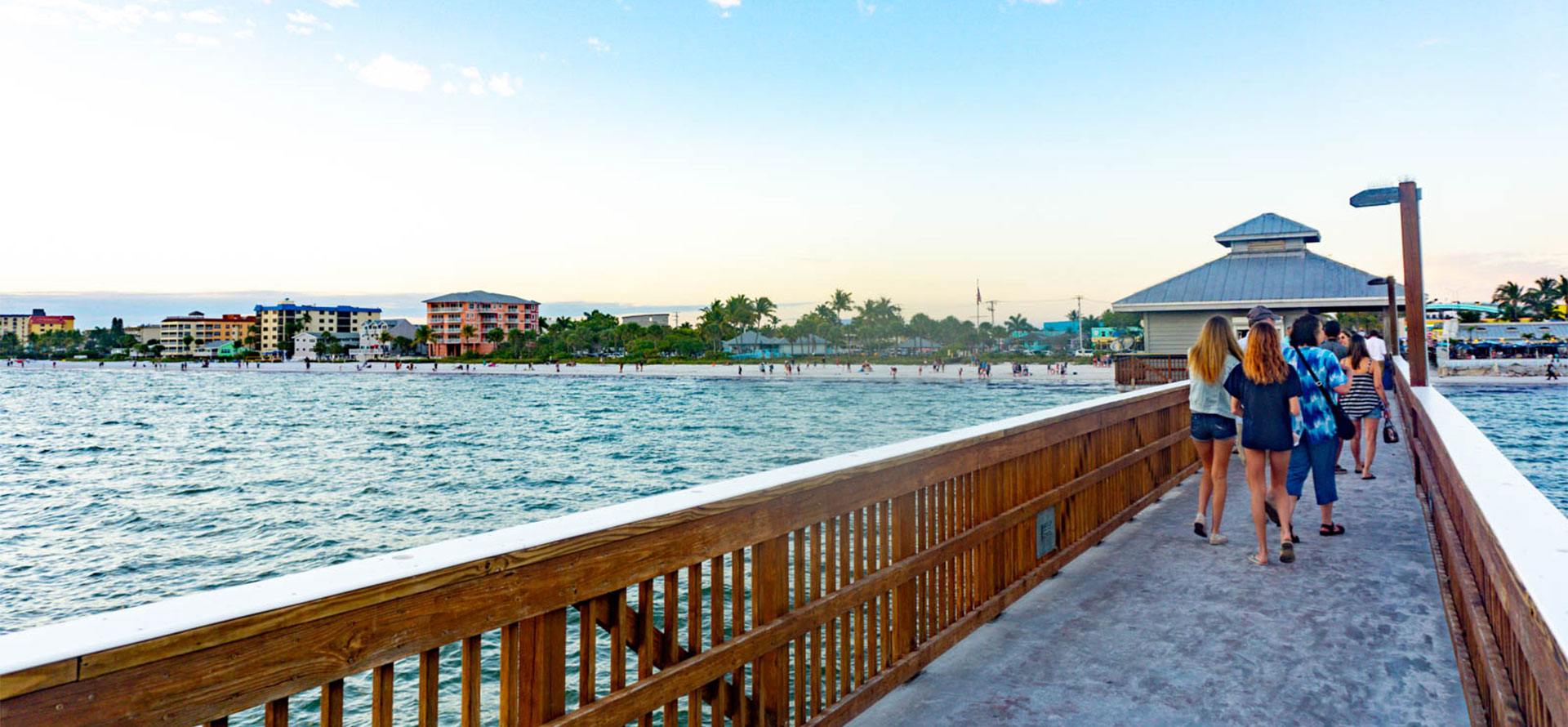 Other Fun Activitie
Overall, the following are some additional activities you can take part in when you visit Cape Coral:
Visit the Cape Coral Farmer's Market.
Appreciate art at the Harbour View Gallery.
Hike the Four Mile Cove Ecological Preserve.
Eat seafood.
Gain some historical insight at the Historical Museum & Rose Garden.
Go fishing or kayaking in Sirenia Vista Park.
Enjoy skating in the Eagle Skate Park.
Celebrate your (or a loved one's) birthday at JayceePark.
Why Visit the Beaches in Cape Coral?
A trip to the beach is the best way to create beautiful memories that will stick with you for a lifetime. Whether it is a day out with the family or a romantic evening with your significant other, you'll be sure to remember such trips fondly. Moreover, trips to the beach can do wonders for your mental health. The beaches Cape Coral are varied and offer great destinations to spend some time away from the daily stresses of life. From pet-friendly hikes to beautiful seaside parks to romantic sandy beaches, the best beaches in Cape Coral have it all.
Conclusion
The famous beaches Cape Coral have a bit of something for everyone, whether it is fishing, shell collecting, boating, hiking, or just plain sunbathing. So, if you adore crystal clear waters, blue skies, and pristine sands and need a vacation, the Cape Coral beaches are a solid option - remember to pack some sunscreen!
Our Favorite Hotels & Resorts Full Info