Bora bora island is a romantic paradise with blue lagoons and abundant coral reefs. The island is a favorite honeymoon destination and famous for its proposals and beach weddings. There are many reasons why Bora Bora is often referred to as the "Island of Love." Think of beautiful scenery, solitude, private beaches, isolated coats, state-of-the-art hotels, beachfront bungalows, and the peaceful breeze that draws the couples to love.
Submerged bungalows provide direct access to the lake with stunning views as a standard feature of many Bora Bora huts on water. Many of these overwater huts even come with a glass-bottomed floor.
The feel of the cool breeze and the view of the surreal lagoons from the tropical overwater bungalow is intoxicating, no matter how often you feel them. So many people have described the first experience as calming. They recollect memories as a soothing balm in times of distress. This place leaves such an imprint on your soul that you can just close your eyes on a busy day and let your mind take you back there again.
Our Favorite Hotels & Resorts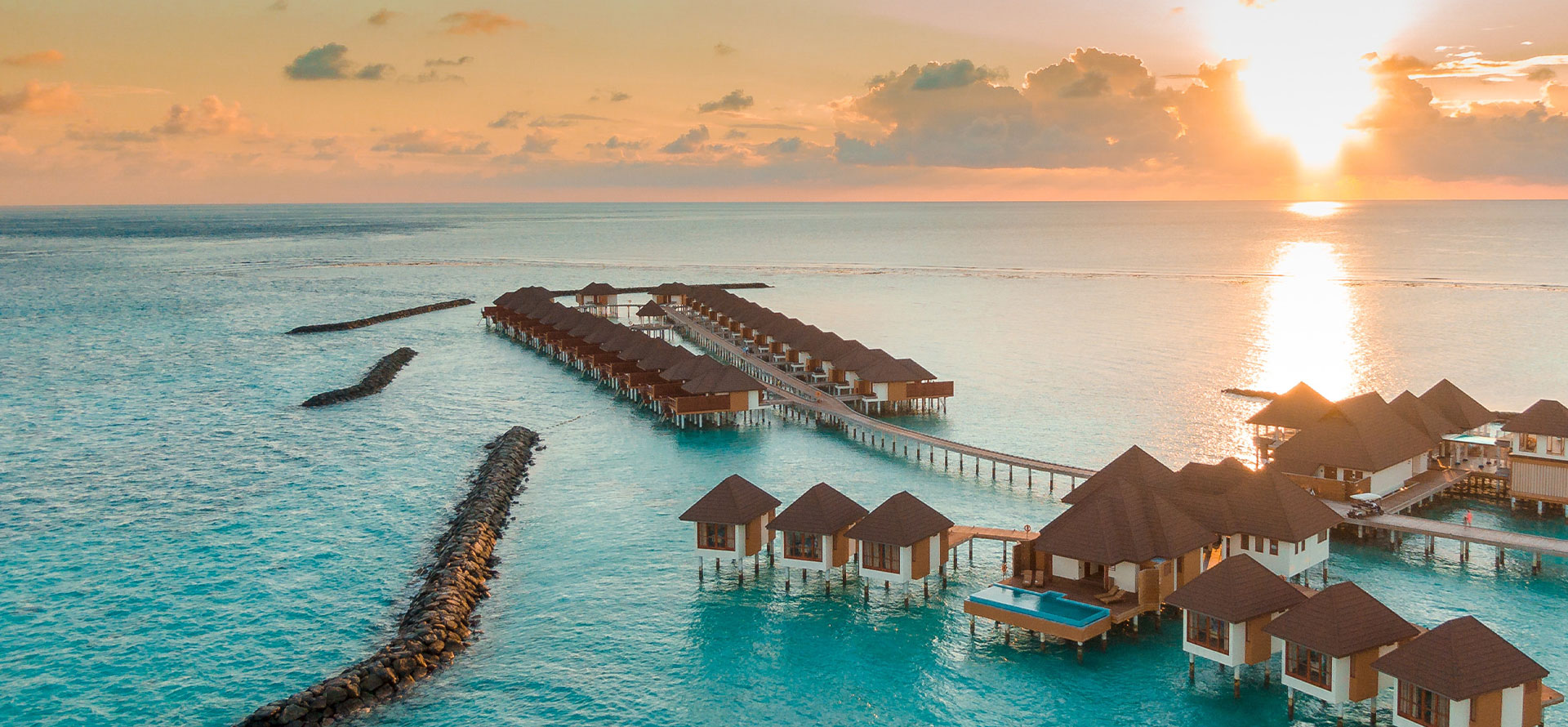 How to Choose an Overwater Bungalow in Bora Bora
When choosing a Bora Bora resort on water, make sure that you have complete privacy. Sunsets with the perfect view of iconic Mount Otemanu are a must while selecting the resort (After all, it's a romantic getaway!). Also, you must look for the ones with glass floors as its perfect for spotting fish from the comfort of your bed.
Best Time to Visit Bora Bora
It is helpful to plan your trips, and if you are planning to go to the Bora Bora resorts on water, it is best to know about the weather and conditions. Resorts are on an island with only two seasons instead of four as they are on an island. It has a rainy and dry season, and being a little south of the equator, its "summer" lasts from December to February while the "winter" lasts from June to August.
The best time for water activities, including snorkeling, is April to November. However, heavy rain through the rest of the year disrupts the water making visibility difficult. Therefore, from November to March, the weather is slightly warmer, and the humidity is high all-day.
You may have a cloudy sky for many hours each day from December to March, making these months offseason. However, when the summer clouds come in quickly, you can experience the most amazing sunsets you have ever seen in your life.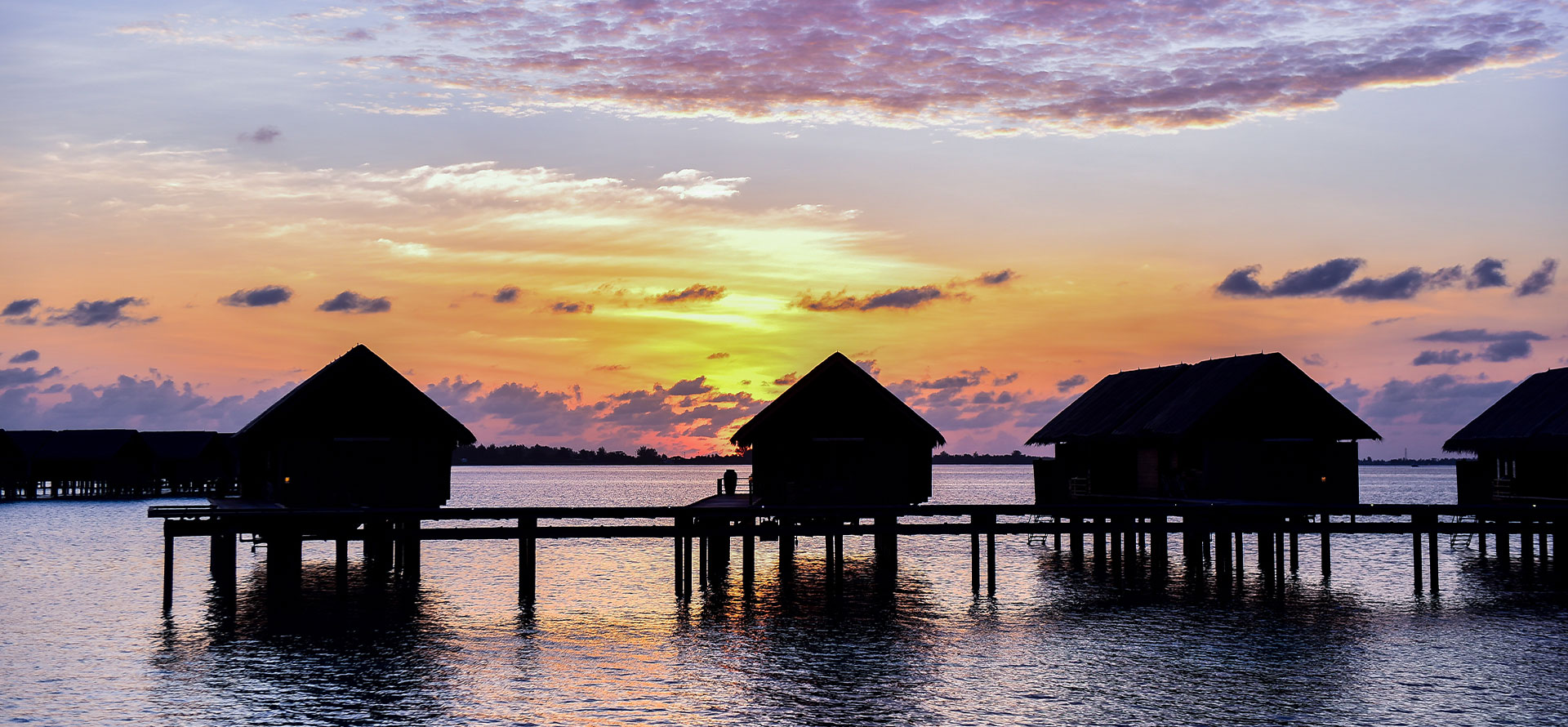 Average Cost of Overwater Bungalows in Bora Bora
The cost varies, depending on your accommodation and the type of accommodation you choose. For example, if you choose a bungalow with one bedroom over the water, it will cost you less, while the price for a one-night deluxe bedroom overwater bungalow with the view of Mount Otemanu will be much higher. The price depends on the location, and the view bungalows are providing.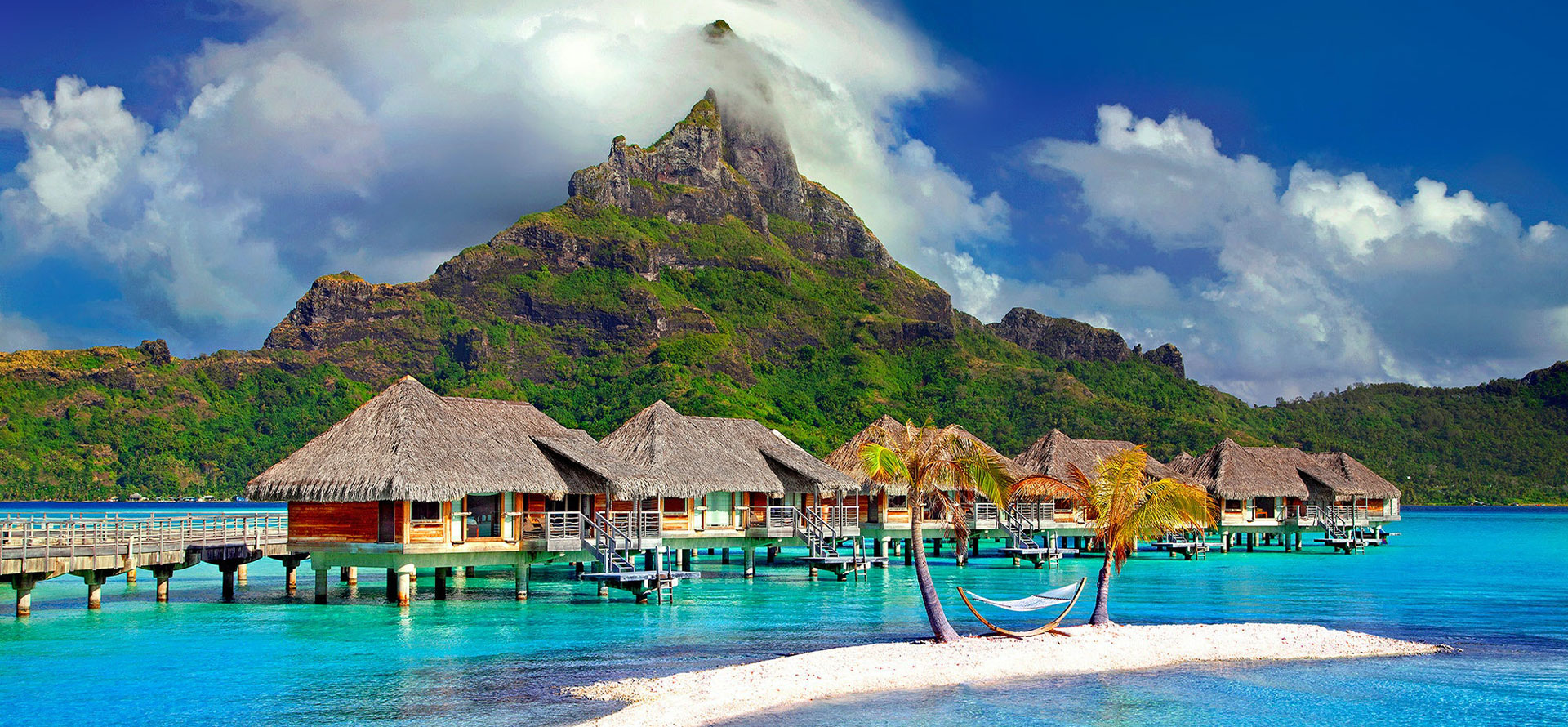 Low Cost Seasons
Bora Bora always welcomes visitors all year round. But, like any other place, the island has its low season that you might want to consider. If you plan your flight from December to March, the cost of a visit to Bora Bora hut will be less expensive; however, you may get more rain and mosquitoes. The run-off season begins on November 1 and continues at the end of March.
High Seasons
The peak season runs from May to August with less humidity and a slightly cooler temperature. During these months, resorts book reservations with tourists who benefit from the beautiful weather and the monsoon showers. High season can make your Bora Bora water hotel trip more expensive as all resorts have their peak rates during this period.
Off-Season For Water Resorts — November to March is the offseason as the weather is slightly warmer and the humidity is high all day, but the most significant change is the rain. If you go from December to March, you may have a cloudy sky for many hours each day, although it is rarely extended. Also, when the summer clouds come in quickly, you can experience the most amazing sunsets you have ever seen in your life.
Conclusion
Bora Bora overwater hotels are the ultimate vacation if you want relaxation and privacy, all with amazing views. You don't have to leave the hotel room to get a tan.
Snorkeling with sea turtles is a few steps from your balcony, and you can also swim and play with dolphins. You don't have to go to the lounge - choose a drink from your small fridge. Forget about the world while admiring the ocean view from your overhanging bungalow.
FAQ
How expensive are the overwater bungalows in Bora Bora?
The overwater bungalows in Bora Bora are some of the most expensive accommodations you can find. They typically start at around $1,000 per night and can go up to $5,000 per night for the most luxurious options. However, there are some ways to save money on your stay.
Are Bora Bora overwater bungalows worth it?
The answer is a resounding yes! Bora Bora overwater bungalows are definitely worth it. There is no better way to experience the natural beauty of Bora Bora than by staying in one of these bungalows. With crystal clear water and stunning views, it is easy to see why these are such a popular choice for travelers.
What is the best month to go to Bora Bora Overwater Bungalows?
The best time to visit Bora Bora is between April and November when the weather is dry and sunny. The average temperature is around 26°C during this time. December to March is the wet season, so expect some rain if you're visiting during this time. However, even though it's the rainy season, Bora Bora still has plenty of sunny days. April and May are the busiest months, so if you're looking for a more quiet time to visit, try June or September. You'll find that the prices are also lower during these off-peak months. All in all, anytime is a great time to visit Bora Bora Overwater Bungalows!
Our Favorite Hotels & Resorts Full Info
Tags: travels deals, guam all inclusive resorts, caribbean honeymoon packages, adult only hotels montego bay, all inclusive puerto plata vacations, best beaches in cancun, bahamas over water villa, family resorts us virgin islands, hawaii hotels over water, best things to do in tijuana