Located in South Carolina and known as the Holy City, Charleston is a famous getaway destination for honeymoons and tours. The small city, despite its size, has many charms that make it one of the most popular vacation spots in Carolina. When talking about rich histories, food, and culture, Charleston is worth mentioning as the city has it all.
Best Hotels & Resorts
Another thing that puts Charleston on the map is its intriguing beaches and stunning shorelines. Although Charleston itself does not have many beaches, there are several of them a few miles away from the city, which is sometimes associated with the small town. All the famous beaches in Charleston sc, and those close by are beautiful, and have mesmerizing natural sceneries. They are crowded with tourists who want to feel the powdery white sand with their feet and swim in the balmy blue-green waters.
Where are the best beaches in charleston sc? We have compiled a list of the best beaches in Charleston sc, and nearby in this article. When visiting the town, make it a priority to see at least half of the beaches on the list below as they make the most beautiful beaches in Charleston, South Carolina.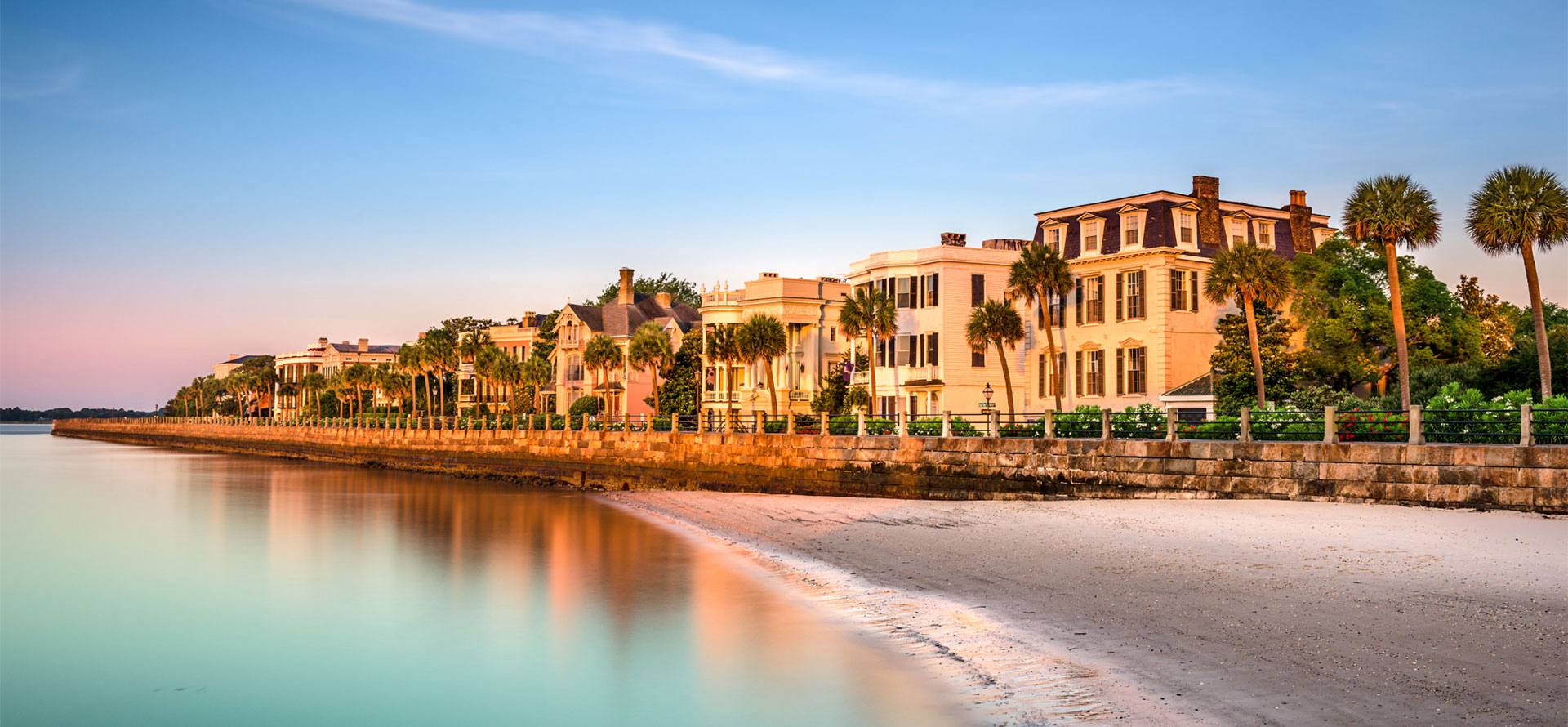 Folly Beach
Located on Folly Island and about 20 minutes drive away, this beach ranks as one of the top beaches in Charleston sc, because of its scenic surroundings. It is the closest beach to downtown Charleston and a haven for water sports lovers and everybody. You get to enjoy plenty of water activities, like surfing, paddle boarding, swimming, kayaking, sailing, fishing, and sailing on Folly beach. To surf, you can join the tens of other people using the two famous surfing spots, the washout and the pier. The beach also has several amenities to make your beach day completely satisfactory. It has a string of bars, restaurants, and accommodations near, where you can dine and stay to spend a night there. The historic Morris island lighthouse, a popular spot there, is also worth visiting the Folly beach. If you enjoy fishing, Edwin S. Taylor fishing pier is where to go. The area has a nice view and promises a great fishing experience.
Lastly, do not forget to take your camera along for shots. There will be many moments to capture, and you do not want to miss them.
Kiawah Island Beach
Endowed with white, silky sands and blue calm waters, the beach area at the Kiawah Island is a beautiful sight to see. The unspoiled beach offers a lot to its visitors and residents alike. The calm blue waters are easy to swim, and you can go on a boat cruise, fish, or sit on the shores to enjoy the scenery.
The beach is part of Kiawah Island, meaning there is more you can do on your visit. You can rent bikes to explore the stunning island, go on nature tours, try the golf and tennis court, eat some local foods, and more. Kiawah Island is simply an oasis of fun and would be worth your time and every penny spent on the vacation.
Seabrook Island Beaches
Seabrook Island boasts two beaches covering about four miles in the area. They rank among the most popular beaches in Charleston, South Carolina, due to their proximity to the city. Sometimes, the beach areas are open only to residents who have stickers as a rule in the community. Other times, if you are lucky, you can access the resort-like beachfront of Seabrook island to enjoy the scenery. Pelican Beach, also known as the sunset beach is a spectacular sight in the late summer evenings. The waters are swimmable by both adults and kids as there are not many waves, and the current is usually low. The North beach, on the other hand, is a great location to view the glorious sight of the sunrise. The atmosphere in the area is usually calm, peaceful, and therapeutic to explore. 
You can take your pets along when visiting the Seabrook beaches as there are no restrictions. The turtles, wild birds, and dolphins are also enchanting to watch during the springs and falls.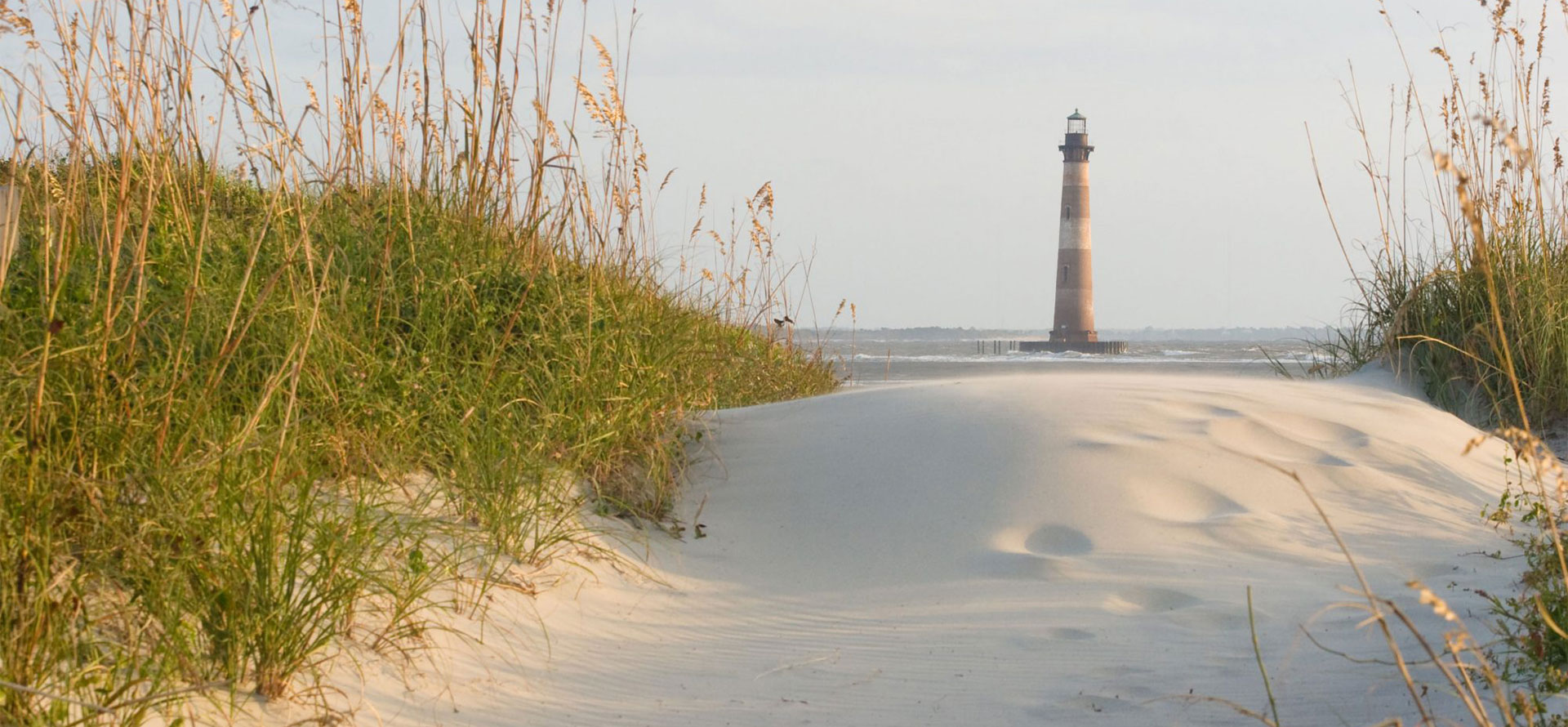 Isle of Palms Beaches
About 12 miles from Charleston, the Isle of Palms resort community spread its beautiful self across 14.09 km². It is known for its pristine beaches and unspoiled water, nature, and classic resorts. The Isle of Palms Beaches are the most beautiful in Charleston SC, because of its scenic surroundings, calm waves, and enchanting beachfront. It is a family-friendly destination as it is swimmable by kids and has an activity that everyone can enjoy.
The Isle of Palms Beaches usually organizes summertime events that draw in tourists from all over the globe. You can swim, kayak, fish, bike, and engage in other water activities to join in the fun. There are also restrooms, restaurants, shops, and other facilities to make your beach day more satisfying. The Isle of Palms is strict on cleanliness and has rules to ensure the beach remains beautiful, safe, and sparkling.
Sullivan's Island Beach
Located close to Charleston and sharing the border with the Isle of Palms, Sullivan's island beach is world-class and open to residents and visitors. Although it is underdeveloped, this beach remains one of the most famous beaches, Charleston SC. It boasts about three miles of silky sand and great views of historic places like Fort Sumter and the Morris Island Lighthouse. The beach area is usually busy in the summertime as both visitors and residents flock to the fortress to enjoy some sunlight.
You can fish, sail, kiteboard, take some beach shots, or go kayaking or paddle boarding on your visit to Sullivan's island beach. It is also quiet and offers some privacy if you need alone time. As a plus, you can check out the Isle of Palms close by to join the diverse crowds and use their facilities.
Edisto Beach
Edisto beach is one of the most popular Charleston SC beaches. The beach is located about 60 miles from downtown Charleston at the southern end of Edisto Island and covers a whopping 4.5 miles. Its calm waters and clean sands make Edisto beach a perfect family spot as children can swim and paddle safely in the tides. If you love golfing, the area also has a golf course ready to be explored by anyone.
There are also other facilities and beachfront amenities like the campgrounds, trails, and cabins. Edisto beach is a great place to enjoy camping at night, pick seashells, go biking, and picnic with your companions.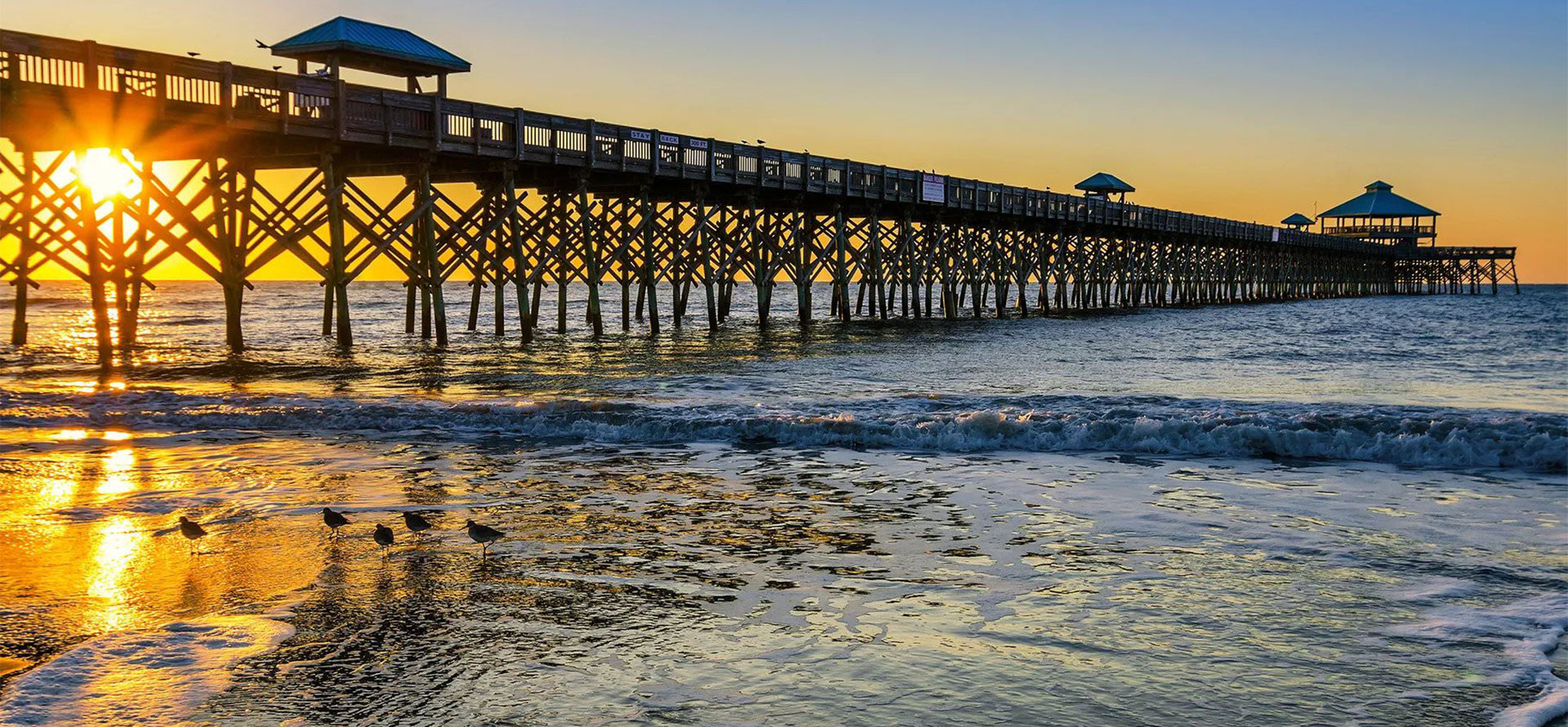 Cherry Grove Beach
Cherry Grove has claimed the title of the best beach in Charleston, South Carolina two times in a row because of its charm. It is, in fact, one of the top beaches in the U.S.A, as it continues to wow its residents and visitors with its coastal views and facilities. If you are looking for a place to enjoy a beach day with the whole family, it is a place to explore. You can fish at the pier, known to be where big games get caught annually.
The pier is not only for fishing. You can enjoy lunch with your companions or use the local restaurants scattered around the spot. If you love golf, the River hills golf course is close by and open to everyone. There are also other impressive places nearby that you can tour after enjoying your time at the beach. 
Beaufort Beach
Located 15 miles from the Hunting Island State Park, Beaufort Beach is one of the best beaches, Charleston SC. It is about 5 miles and allows access to the park facilities and other amenities nearby. You can join in different activities from water sports to hiking to camping. 
It is a perfect location to visit with your family, friends, and pets. You can easily relax on the warm sand or engage in various activities on the beach. After your day here, you can move to the Hunting island state park to continue the fun with thousands of other explorers from all over the globe.
Bulls Island
Located in Awendaw and 29 miles from Charleston, Bulls Island is the perfect location for explorers and lovers of nature. Although the beach does not offer the usual swimming or water sports experience, the views of the boneyard make up for that lapse. On the bulls Island, your binoculars are your best friends as they will help you catch the alligators without going too close and watch the wild birds.
The boneyard is also great for shell hunting. Ensure to bring along a container to keep all your prizes as there will be a lot there. Dolphins sometimes come out to play near the beach when the water is high. If you are lucky, your visiting time may be when the adorable creatures show up.
Top Hotels & Resorts