Costa Rica is a wonderful place to choose for vacation. Temperatures are warm year-round and there is a lot for visitors to do and see. The country is known for its incredible wildlife and ancient culture. It is a tropical country with beautiful beaches making it a favorite among beachgoers. The waters of the sea are aquamarine blue, and beaches have clean sands. Swimming, surfing, and snorkeling are all popular with tourists. You may be wondering where are the best beaches in Costa Rica. The top beaches in Costa Rica are in the southern Caribbean part of the country and up in the northwest region.
Read further to learn about each of the best beaches in Costa including what each beach has to offer.
Best Hotels & Resorts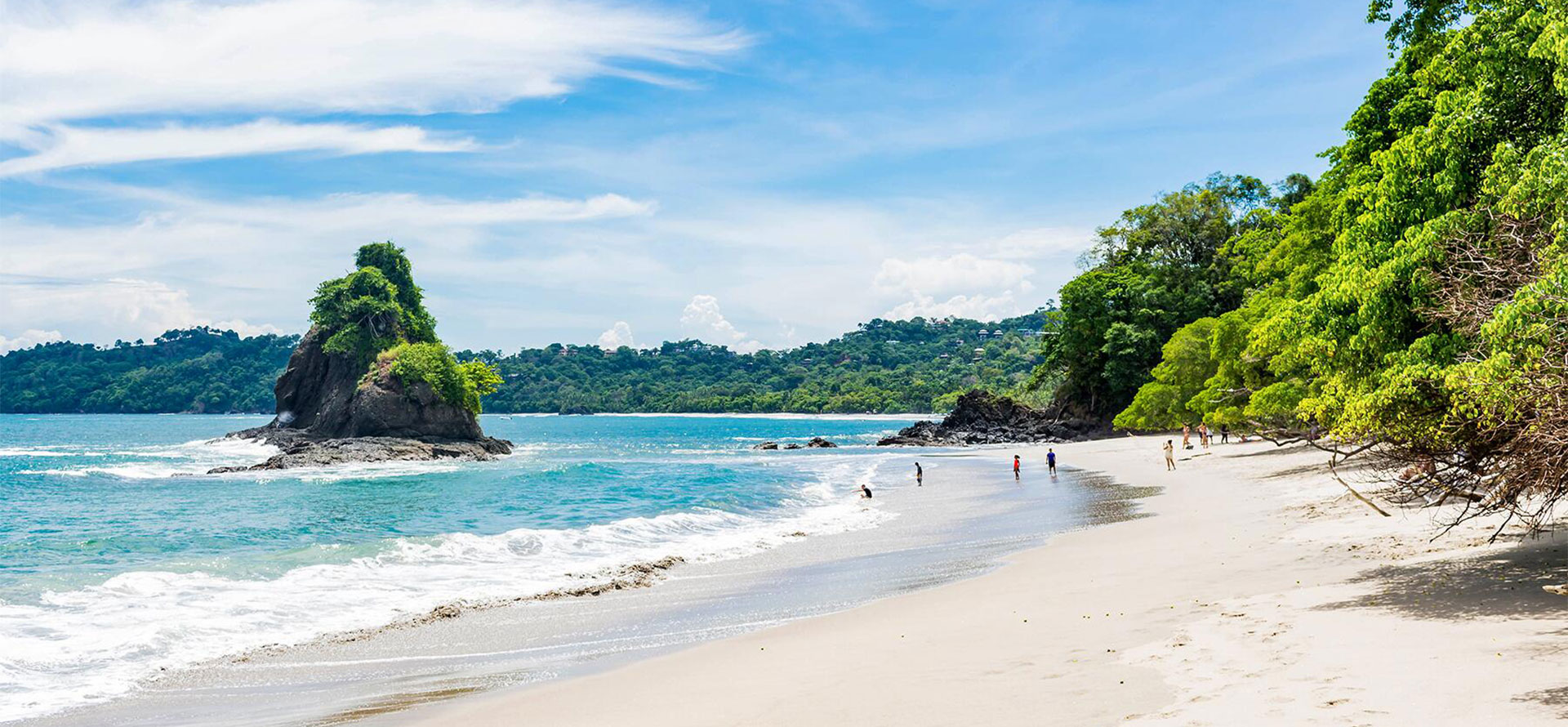 Playa Punta Uva
This beach in Limón Province is a favorite for swimming and also snorkeling because there is a coral reef close to the shore which you can explore. This is one of the most beautiful beaches in Costa Rica. It has beautiful white sand and palm trees.
The waters are calm compared with other places making it quite safe as a swimming spot.

The beach can become crowded especially on local holidays such as during Holy Week in mid-April. Parking may become a problem if you have rented and are driving a car.

The best advice is to arrive early if you have a rental car.

There is accommodation nearby and a restaurant.

There are also restrooms for people.
Playa Conchal
This is one of the popular beaches in Costa Rica for snorkeling. You can also swim in the sea here. Playa Conchal is located in Guanacaste province. The seashore is also made up of many crushed shells making the sand have a pinkish hue in places. You can also rent a jet ski to go out on the water. Swimming can be treacherous where there are rocks, so it is best to be careful if you are not a strong swimmer or have children. Do not swim or let kids near rocky areas because there are reported undertows that are dangerous. It is a nice relaxing spot, particularly for people who want to snorkel.
Playa Manzanillo
This is the best beach in Costa Rica for people who love nature. It is right next to the Gandoca-Manzanillo Wildlife Refuge so it is a must-visit site for nature lovers. The sea around Playa Manzanilla is full of dolphins, manatees and beautiful fish. You can swim and snorkel in the seas here, and there are a few shops and vendors around where you can buy souvenirs and food. Swimming is recommended here because waves do not get too big and the water is not too deep. The beach also has some of the most gorgeous sunsets in all of Costa Rica.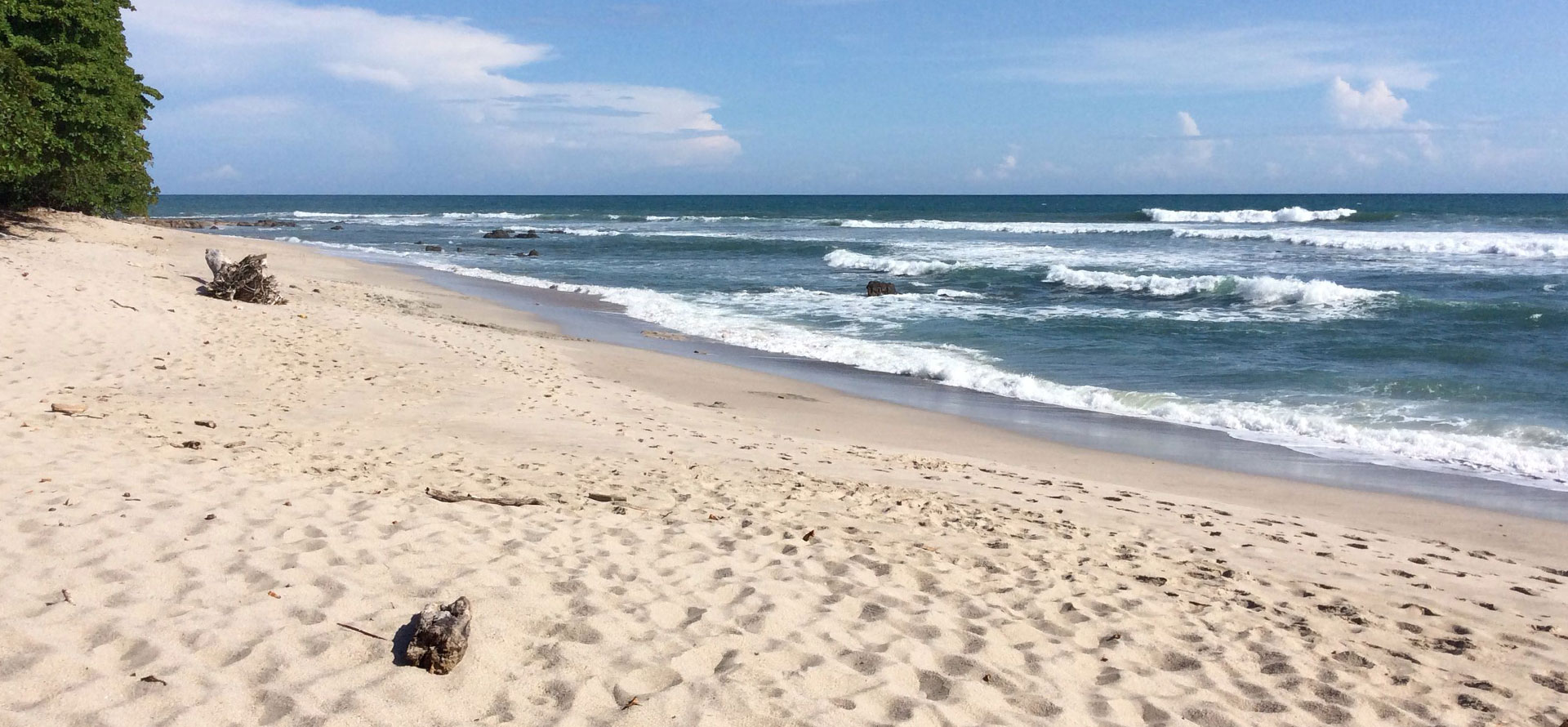 Manuel Antonio Beach
This is another terrific choice for nature-lovers. Possibly the most beautiful beach in Costa Rica, Manuel Antonio is known for its clear aquamarine waters, white sands, and thick green bush and trees that are full of monkeys, sloths, and birds, and it is a turtle sanctuary.
Located in Puntarenas Province, this beach is part of a National Park, so it is also a good place to view wildlife. They do stop swimming after 3 pm because the park closes,so this is important to note,and there are strong currents, so this is not suitable for swimming for children. There is a café where you can get food and drink because you are not allowed to bring food and drink onto the beach.
Playa Grande
Playa Grande is one of the most famous beaches of Costa Rica, known worldwide as a great spot for surfers. The beach is also part of the Parque Nacional Marino Las Baulas, a national park, and a place where the endangered Leatherback turtles' nest.
The waters are rough here so swimmers do need to be cautious but the area is great for surfers.

The beach is on the Pacific coast of Costa Rica and is about 30 minutes from Tamarindo, so is worth a visit if you are in the general area.

The beach is quite expansive since it extends 4.5km and there is a place where cars can park, which is convenient if you have rented a vehicle.

You are not allowed on this beach at night because of the nesting activity of the turtles. During the day you can surf or just suntan on the beach.
Del Coco Beach
This is one of the more famous beaches in Costa Rica and is very popular with tourists. There are many places to stay and eat near the beach.
The beach is also considered to be one of the safest of all the beaches in Costa Rica.

There are vendors hawking goods in the area, and you can find small bars and restaurants close by.

The sand on this beach is not white but more grey or black because the sands in the area are formed from volcanic flow but it is, nevertheless, a popular place for beach parties.

You can get boat rides, and there are tours like a sunset catamaran tour that are definitely worth it.

It is a small beach, and the waters are calmer than in some other parts of the Costa Rican shoreline.
Playa Ventanas
One of the best beaches in Costa Rica if you want a secluded spot is Playa Ventanas. It is not as easy to access as some of the other beaches because it is very rural, but it is worth a visit if you can manage it. It is located in the northwestern part of Costa Rica. The beach has white to tan-colored sand, and there are rock pools to explore and caves to investigate when the tide is low. The rock pools have interesting marine life you can look at. Like many of the beaches in Costa Rica, Playa Ventanas is also a part of a national park, namely Las Baulas National Marine Park. The marine and forest animals are protected. This is another place where leatherback turtles are common and an assortment of other interesting creatures. Of all the Costa Rica beaches this is the one that truly has amazing sunsets.
Playa Nacascolo
This is one of the best beaches in Costa Rica for families because there are no dangerous rip tides, however, if you do have children, you should still be careful. This beach is located in the northern part of Guanacaste. There is a ranger station that has water fountains, showers, and also a place where you can have a picnic. It is a great choice for any family that is on vacation and wants a nice place to spend the day on the shoreline. Many Costa Rica beaches have vendors selling food but this is not one of those beaches, which means that you do have to take all your food and beverages with you when you to this beach to spend the day.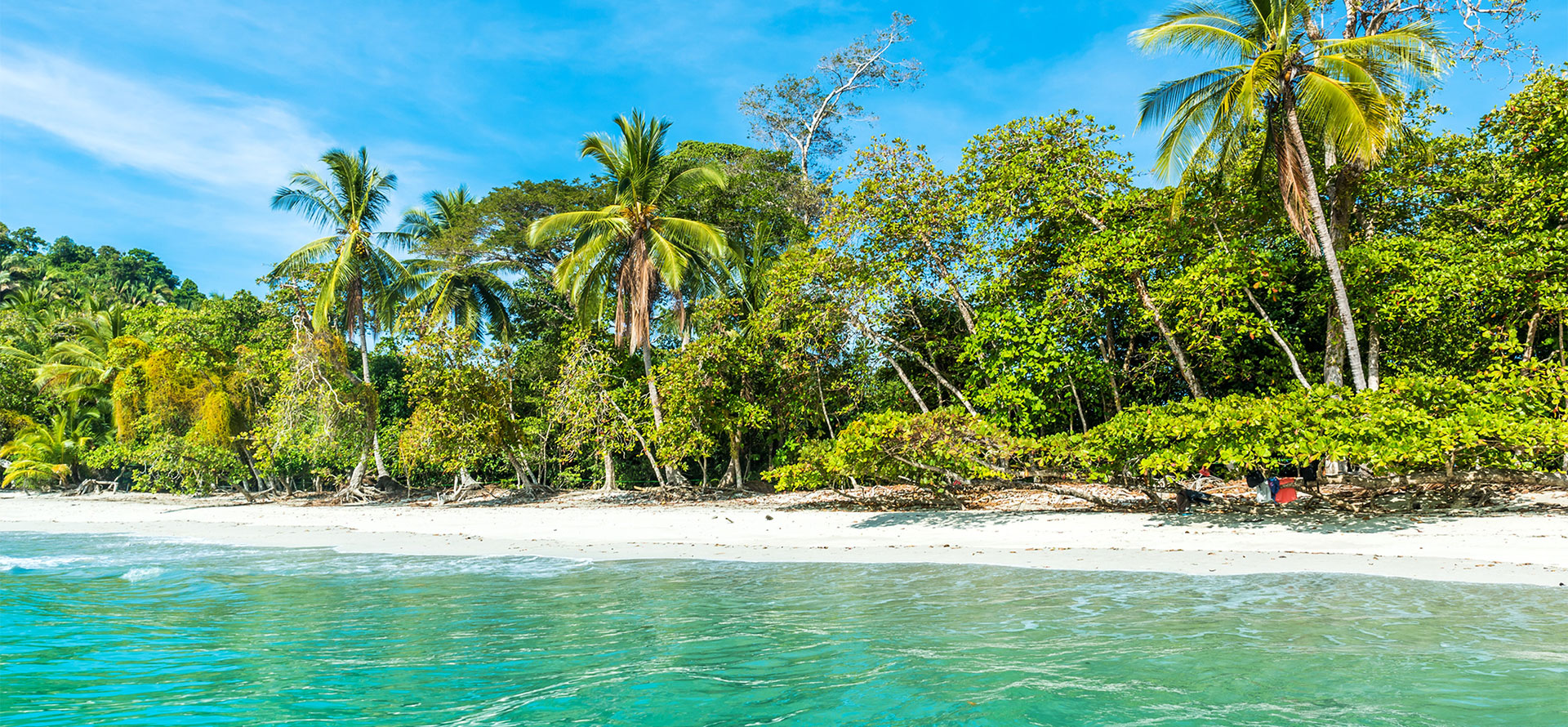 Tamarindo
Tamarindo is located on the Nicoya Peninsula of Costa Rica. Tamarindo beach is a hotspot for tourists because there are lots of hotels and restaurants nearby. There is a range of water activities that are done here including surfing, sailing, snorkeling, and windsurfing. The waters here are very good for fishing and, in fact, sports fishermen flock to these waters in search of marlin and giant tuna. There is a great deal of nightlife on and around Tamarindo beach, so it has a party atmosphere. Tamarindo is a good choice to make if you want a combination of a party atmosphere with some serious water sports activities.
Costa Ballena
This beach is also part of a nature reserve and is the destination if you want to catch sight of whales. There are even whale-watching tours in the waters off the coast here. The shoreline here extends a long way, up to 35 km and it is bordered by forest that is alive with wildlife. It is a good place to go for a walk or simply lie on the sand and suntan. Activities such as snorkeling and scuba diving as well as fishing are common in the waters off Costa Ballena. It is a quiet beach that has amenities and it is a good choice for those wanting a less crowded place.
Conclusion
There are many scenic beaches in Costa Rica and what we have listed are a couple of the very best beaches that you can visit in Costa Rica. Choosing which beach is best depends on what activities you like. Some of the beaches in Costa Rica are safer for swimming while others are best for surfing, and still, others are for nature lovers who want to explore the forests nearby. Use our list and information to decide on the most suitable beaches to visit. Read more about the best beaches in other parts of the world by exploring our site further.
Top Hotels & Resorts