Located in the Aegean Sea, Santorini is one of the people's favorite summer destinations. Santorini is ranked top among all green islands because it houses rate sites and many picture-perfect locations. The beaches found in Santorini are jaw-dropping with their shores adorned with shiny black sand. Tourists visit Santorini, Greece in millions yearly to behold the magnificent Caldera that the volcanic eruption 3,600 years ago birthed.
Santorini is one of the locations that tell tales of ancient Greece, told in history books. This ancient Greek island is one place everyone should visit at least once in their lifetime. Santorini is also an excellent vacation destination for people who love history and those curious to see the ruins of the original island. Most tourists visit Santorini during the dry seasons as the period presents the perfect touring weather. The island is usually filled to the brim during the dry seasons and, people find it hard to secure accommodation in the best resorts. Therefore, you should book a room ahead of your visit to prevent unnecessary stress.
Best Hotels & Resorts
Best hotel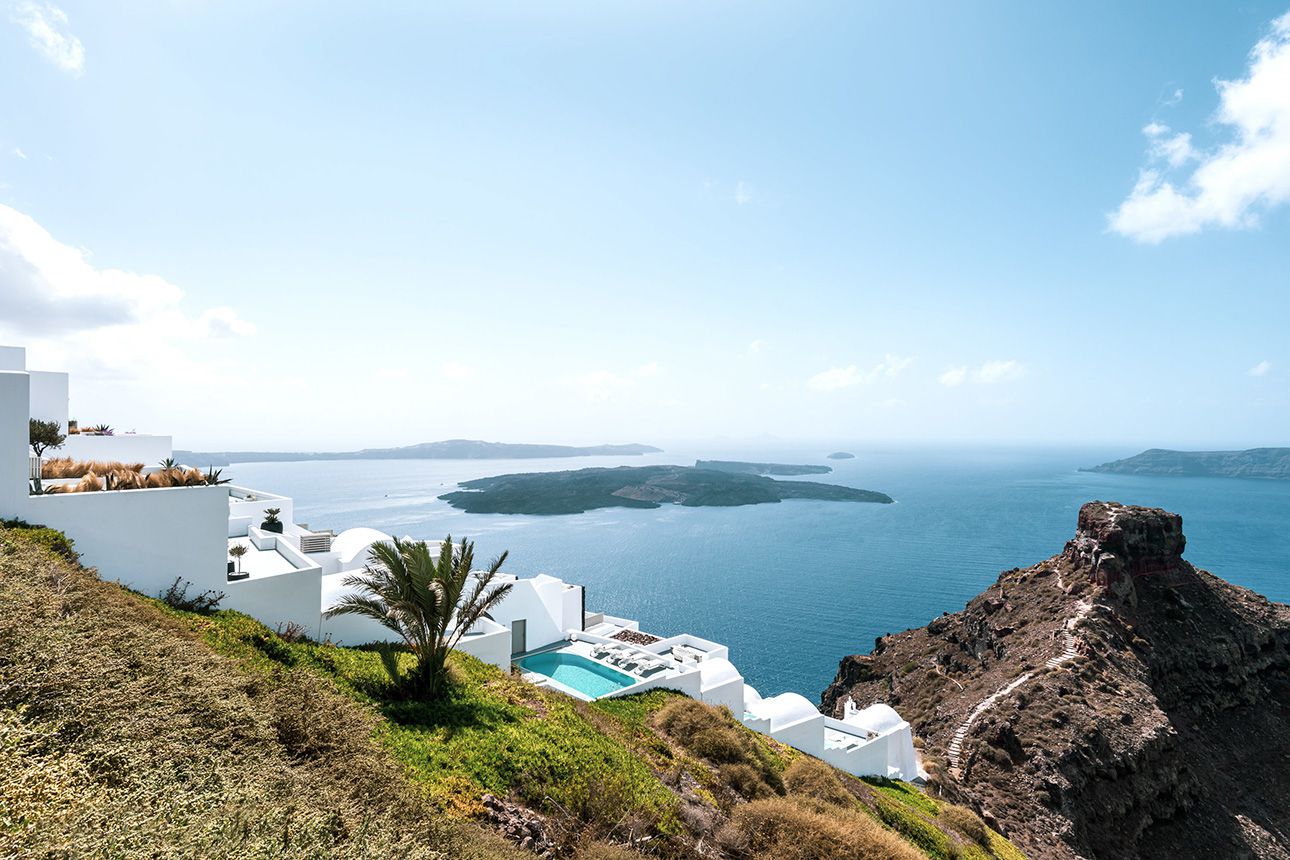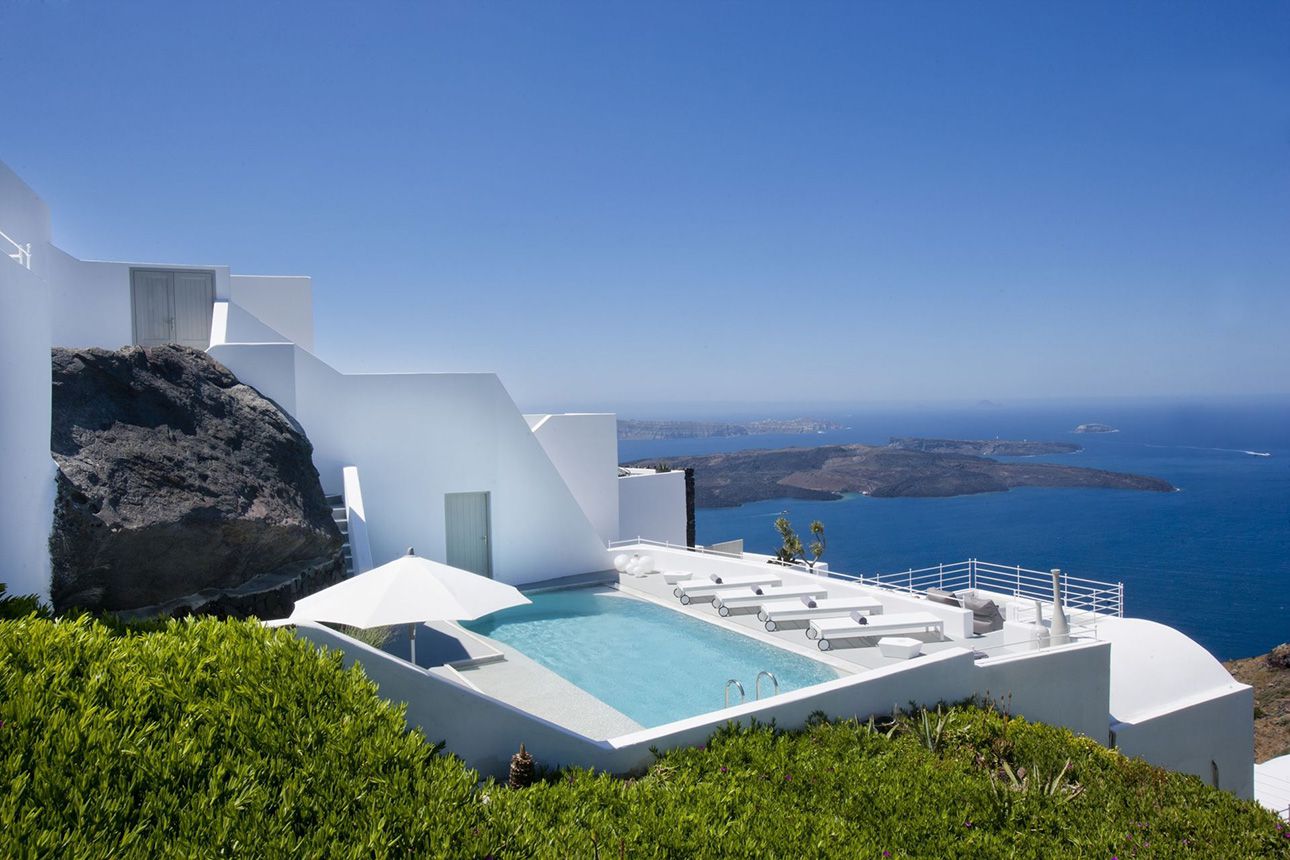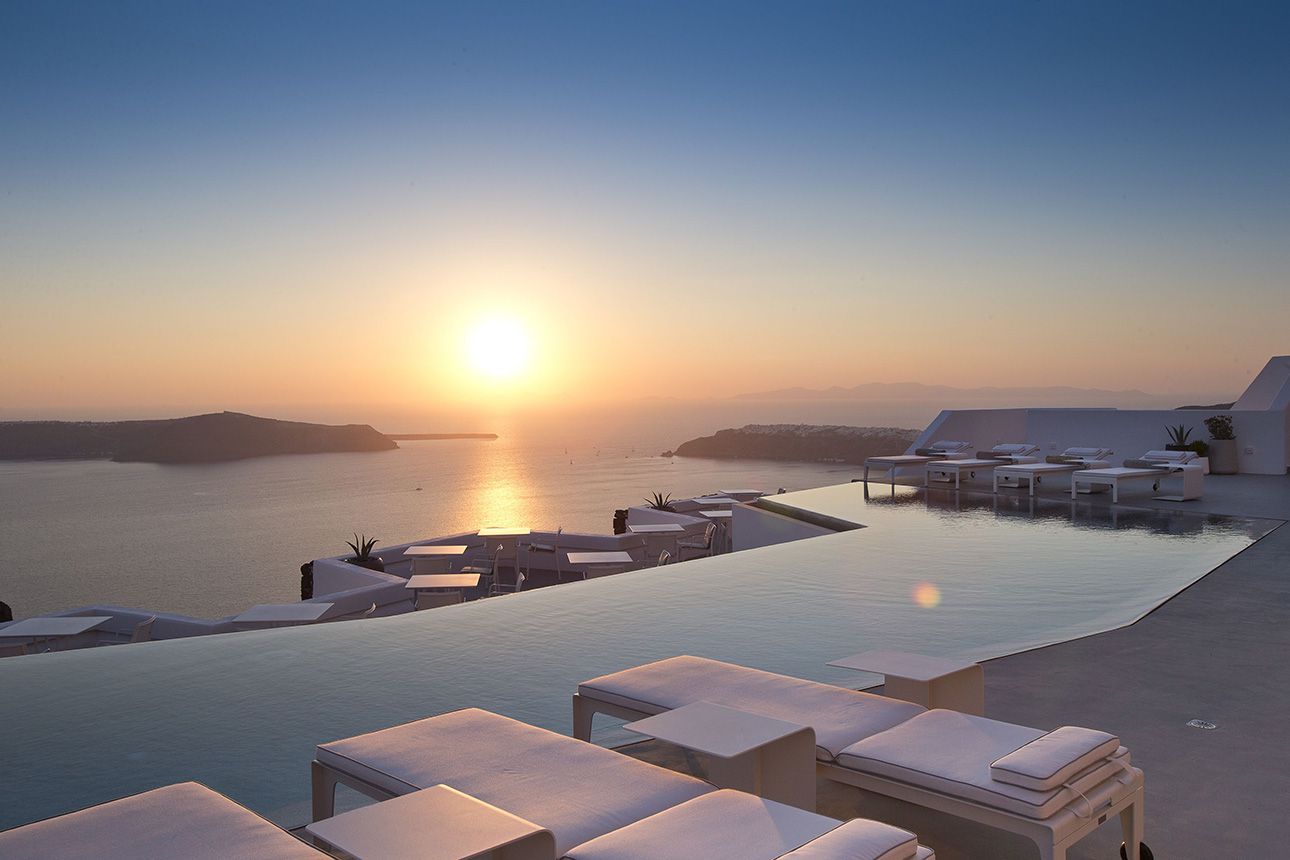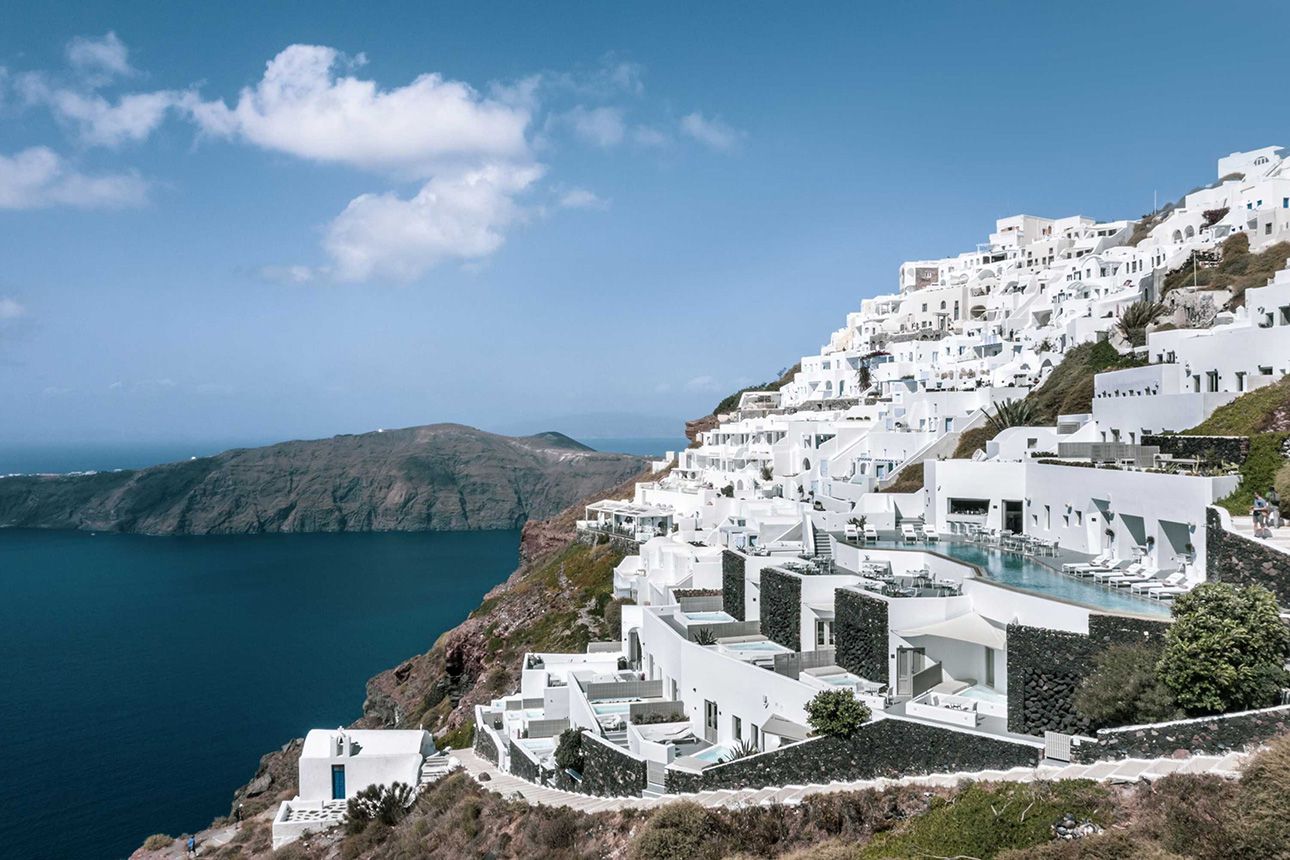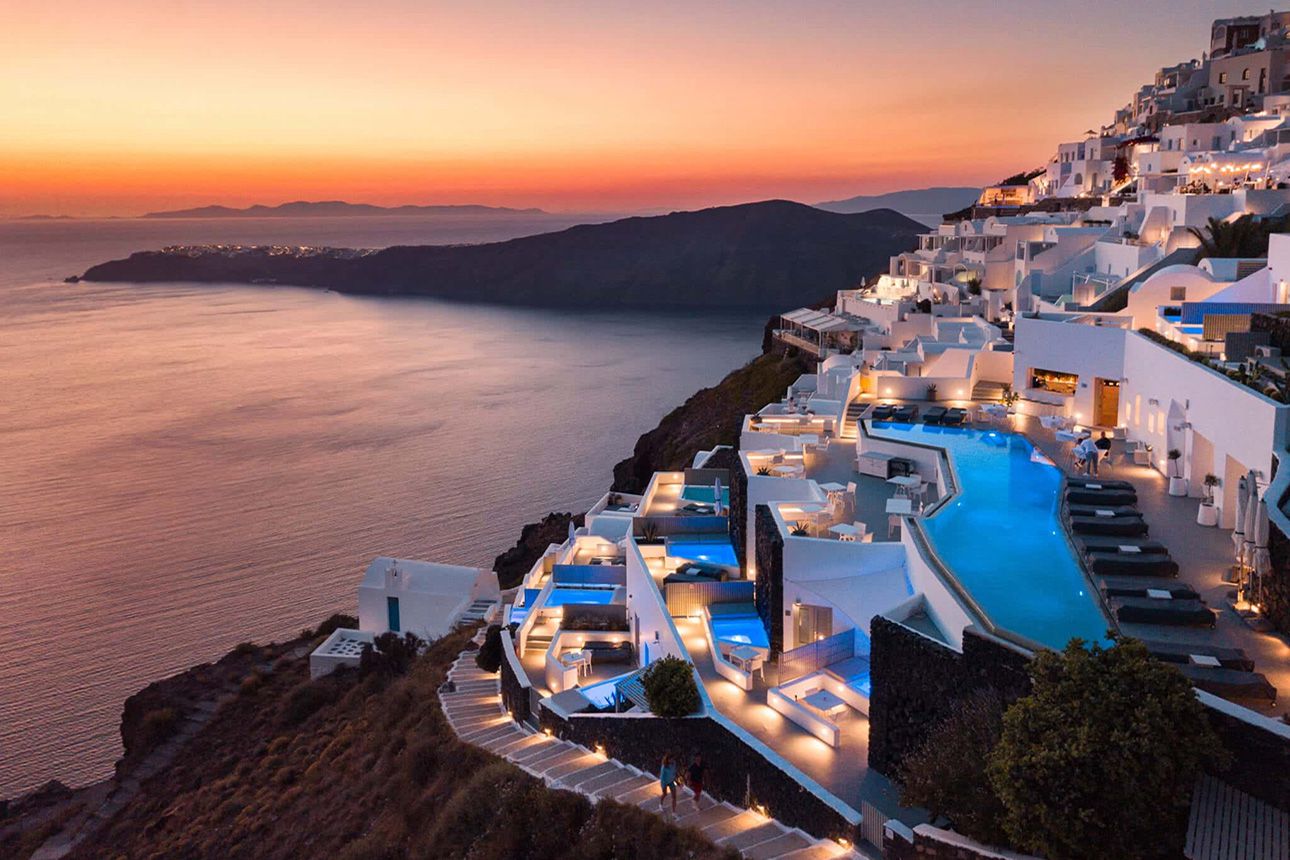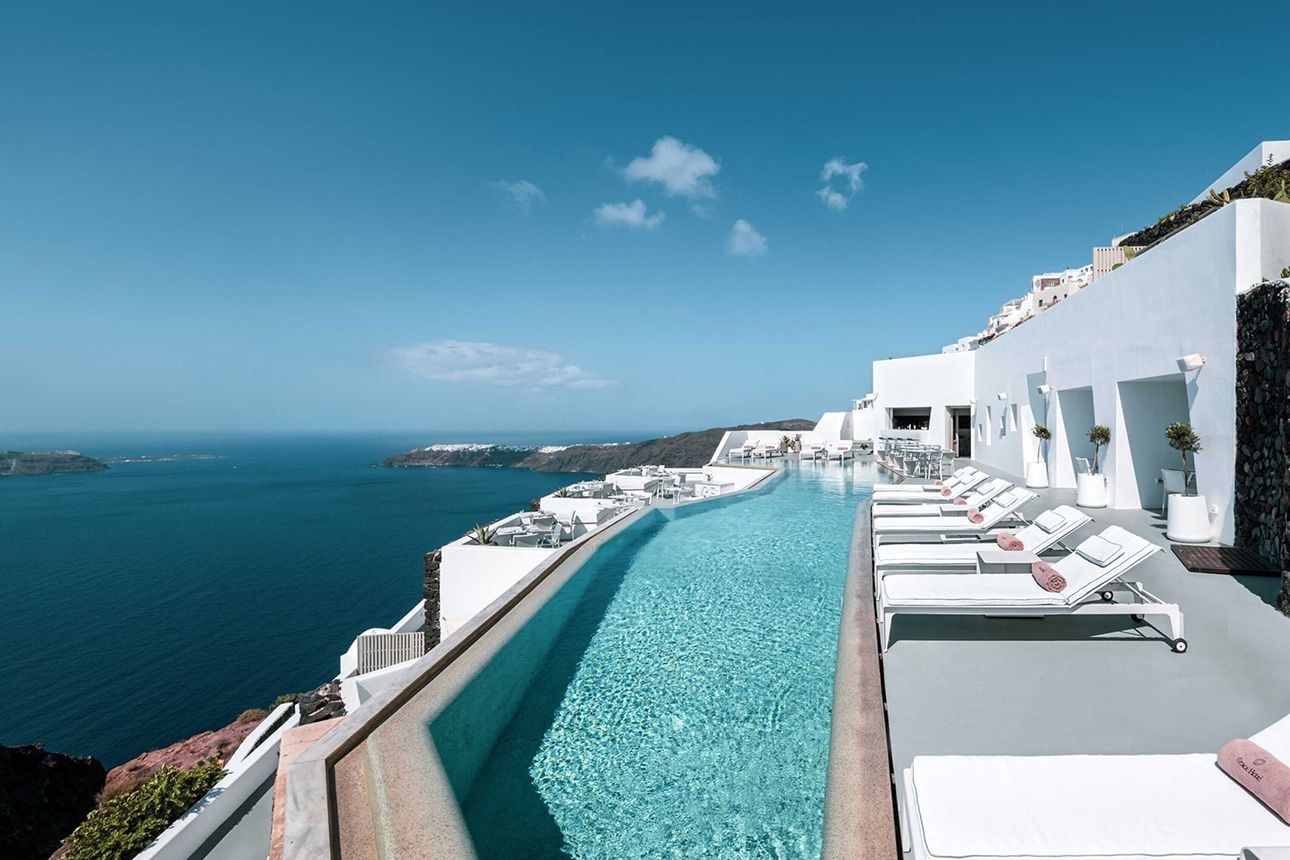 Parking available
Concierge services
Free breakfast
$1,937.00
Price per night from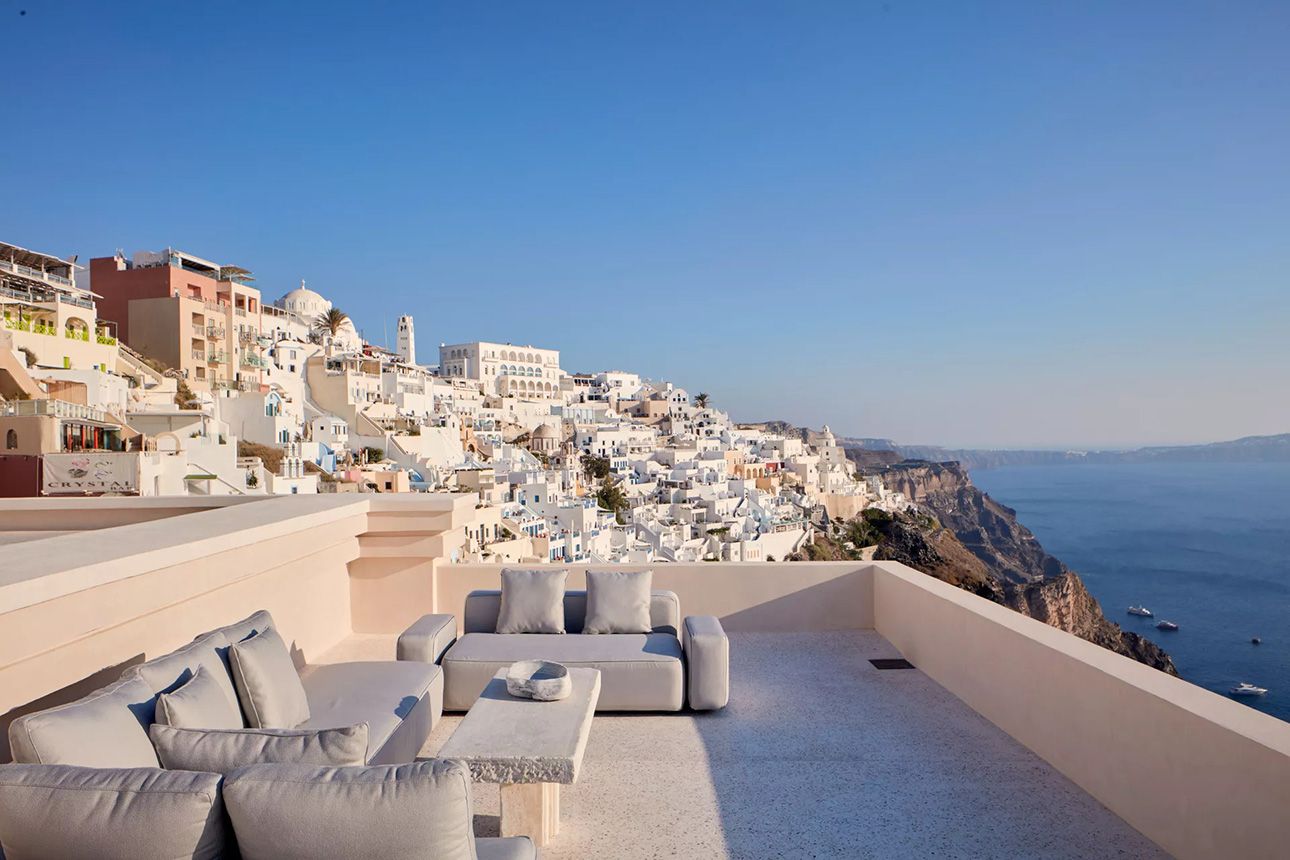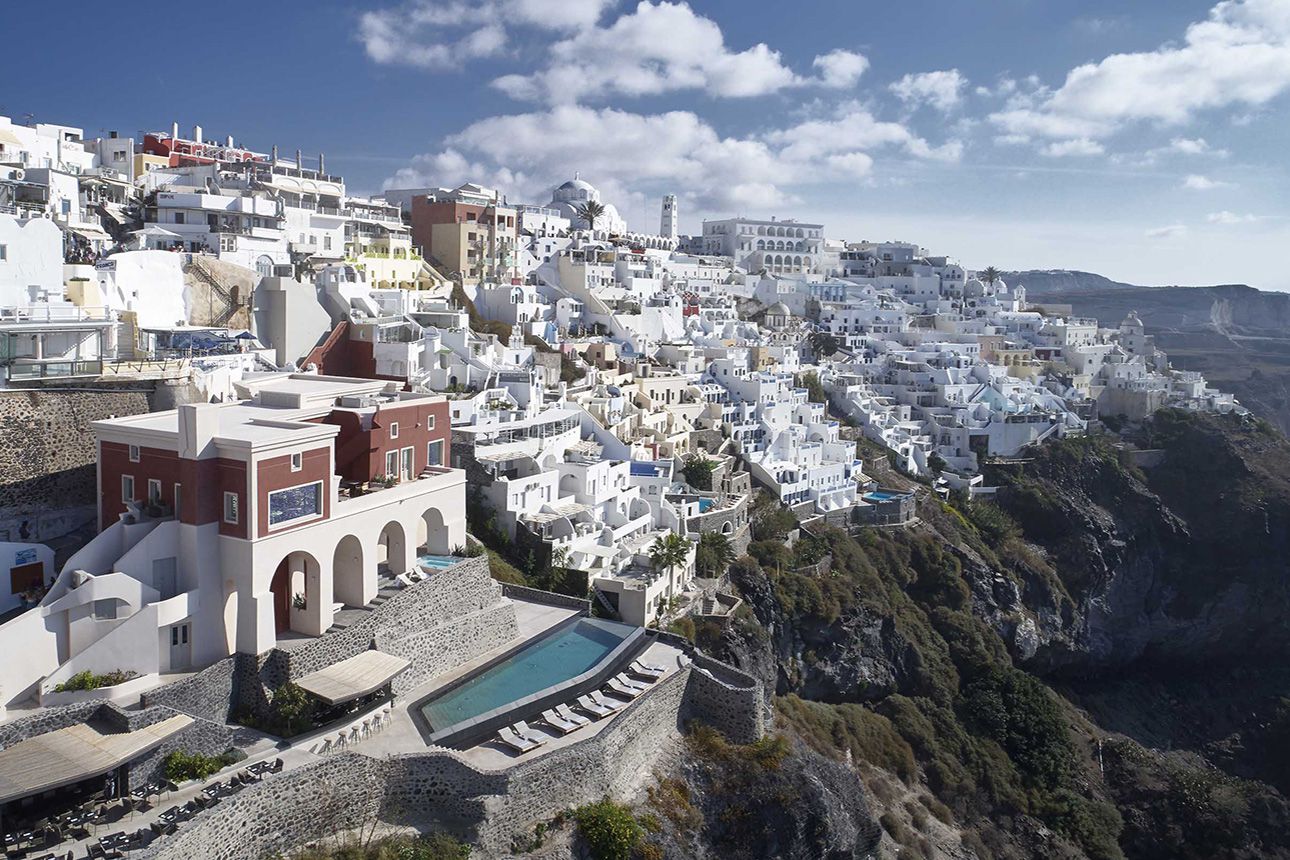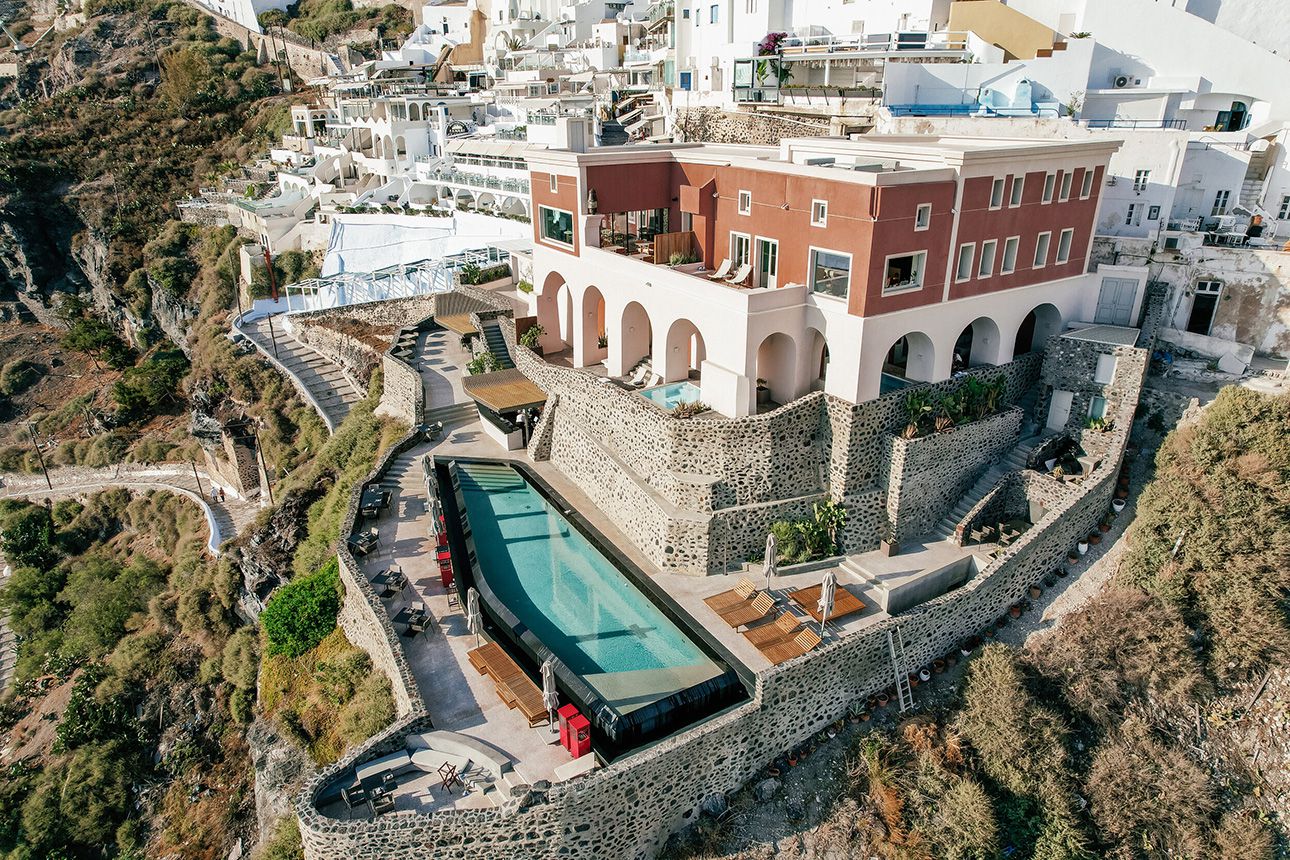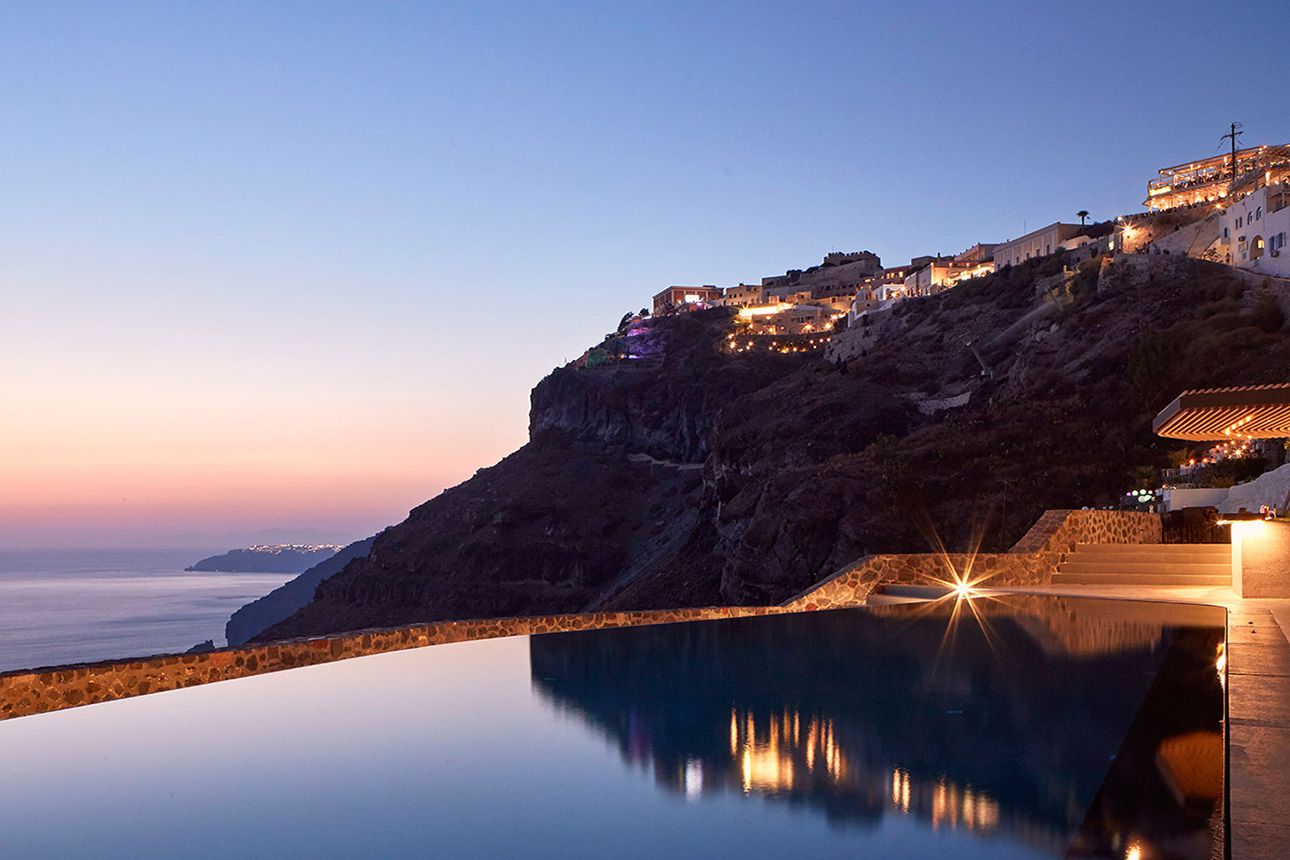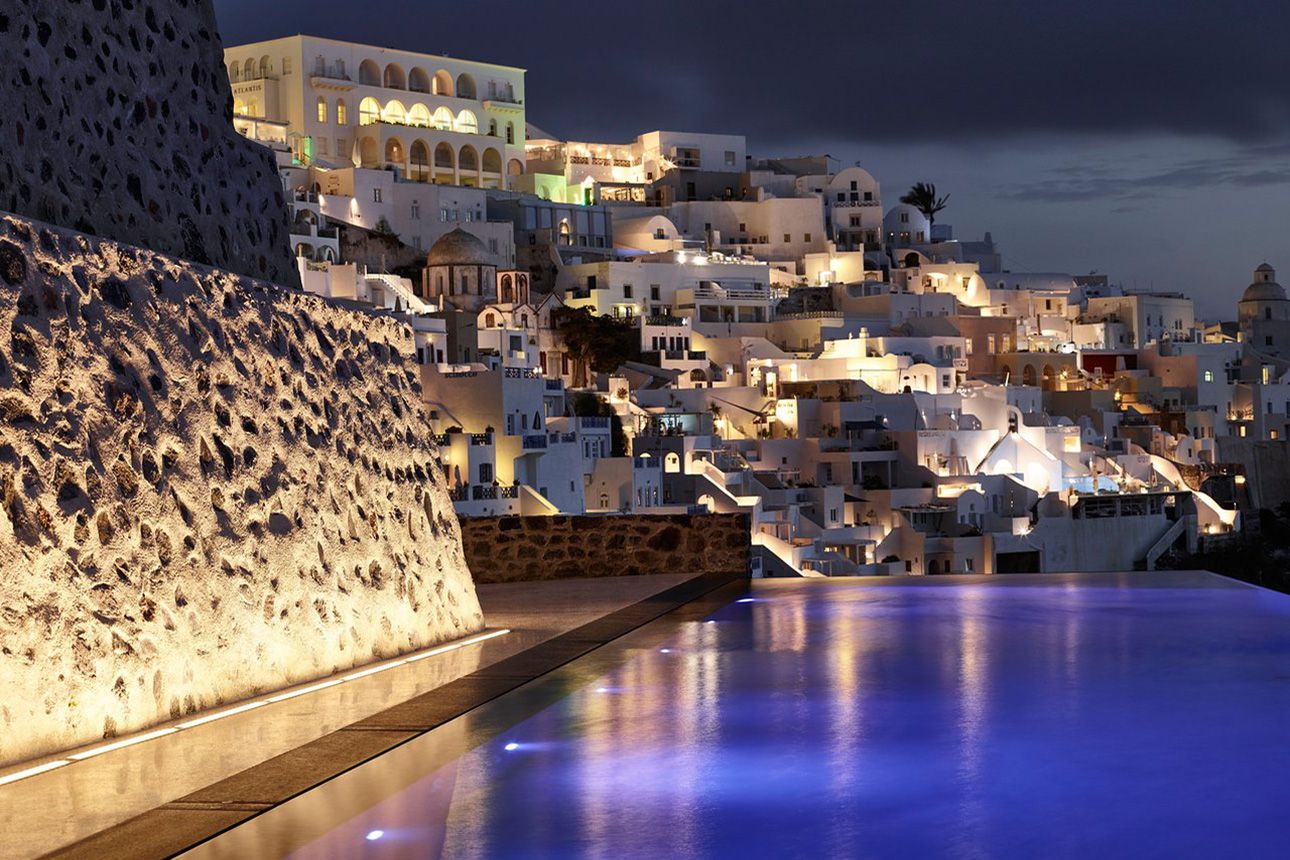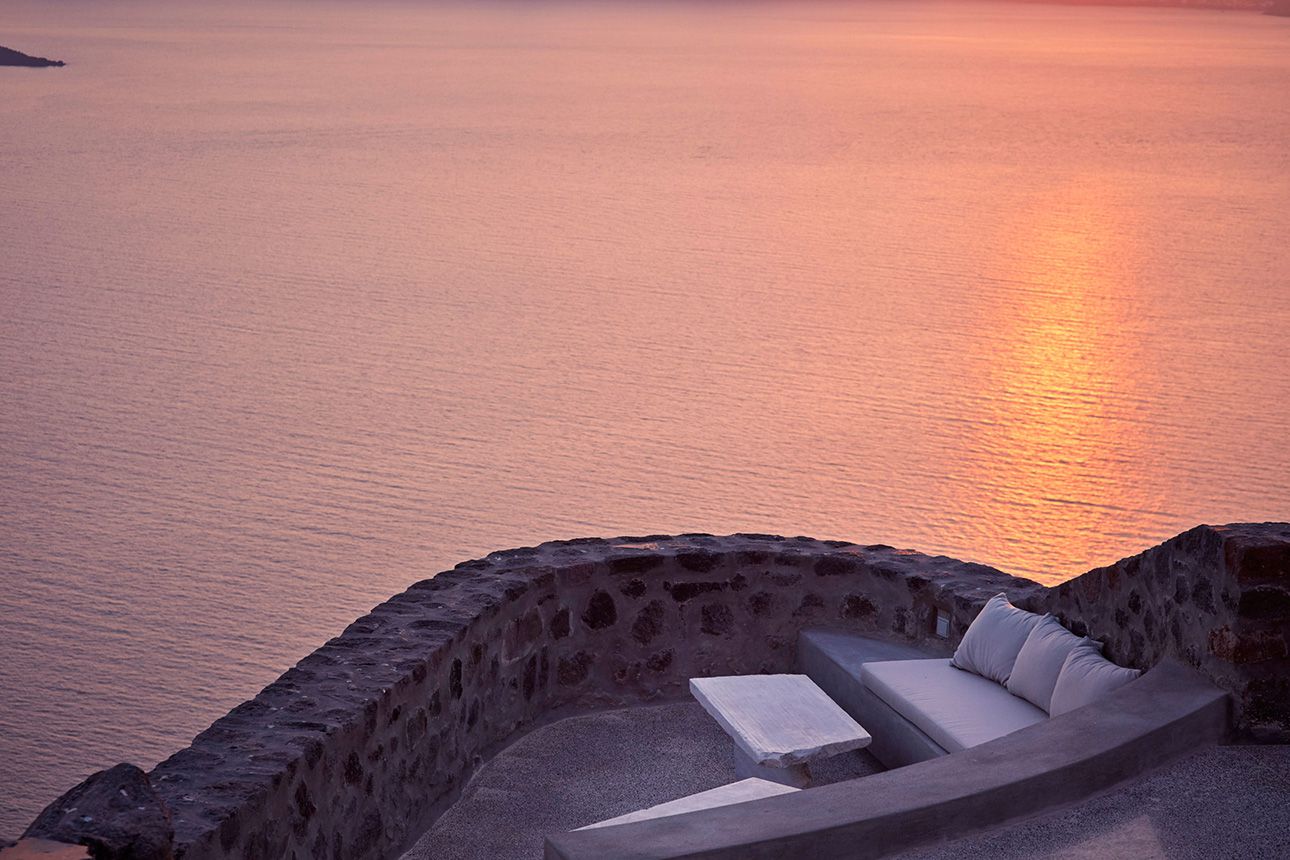 Pool
Pet-friendly
Free breakfast
$1,228.00
Price per night from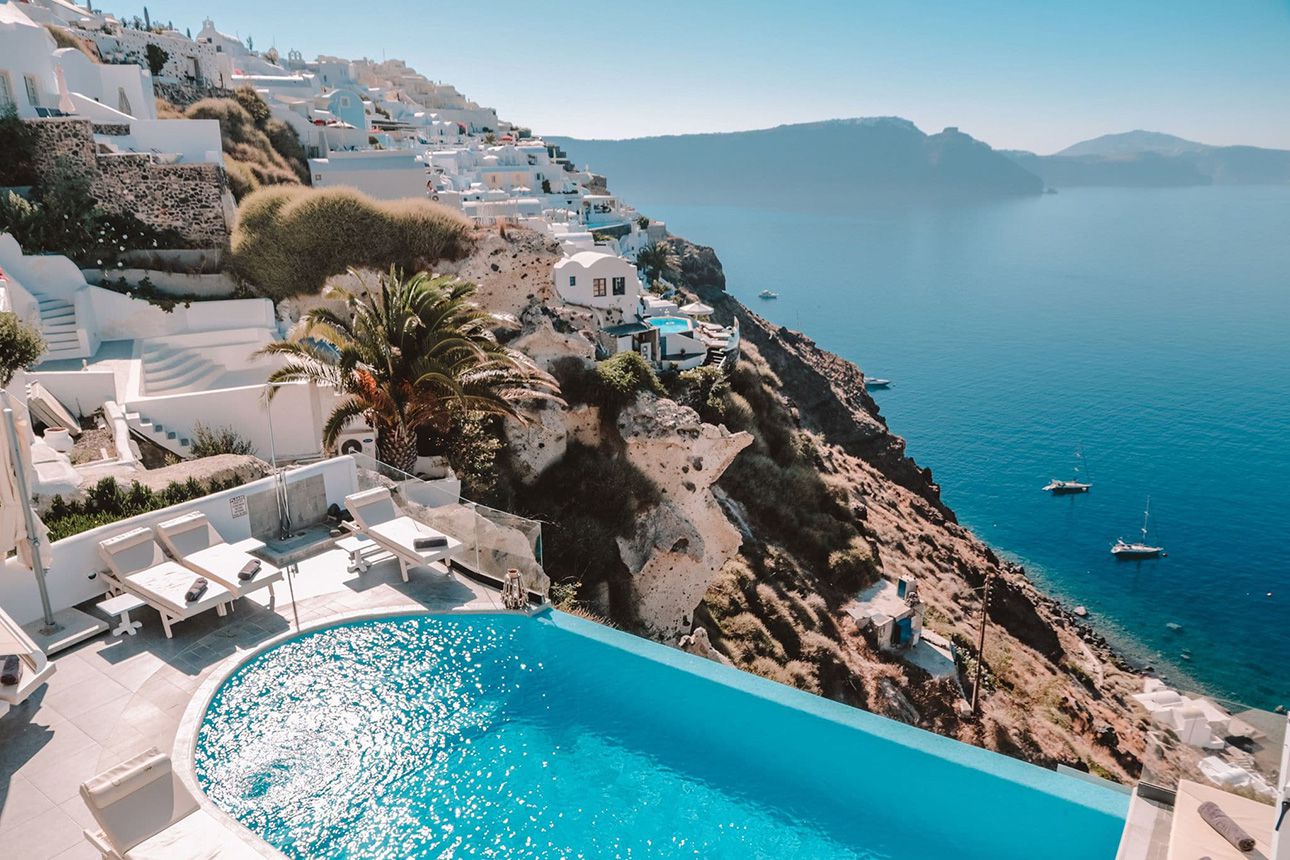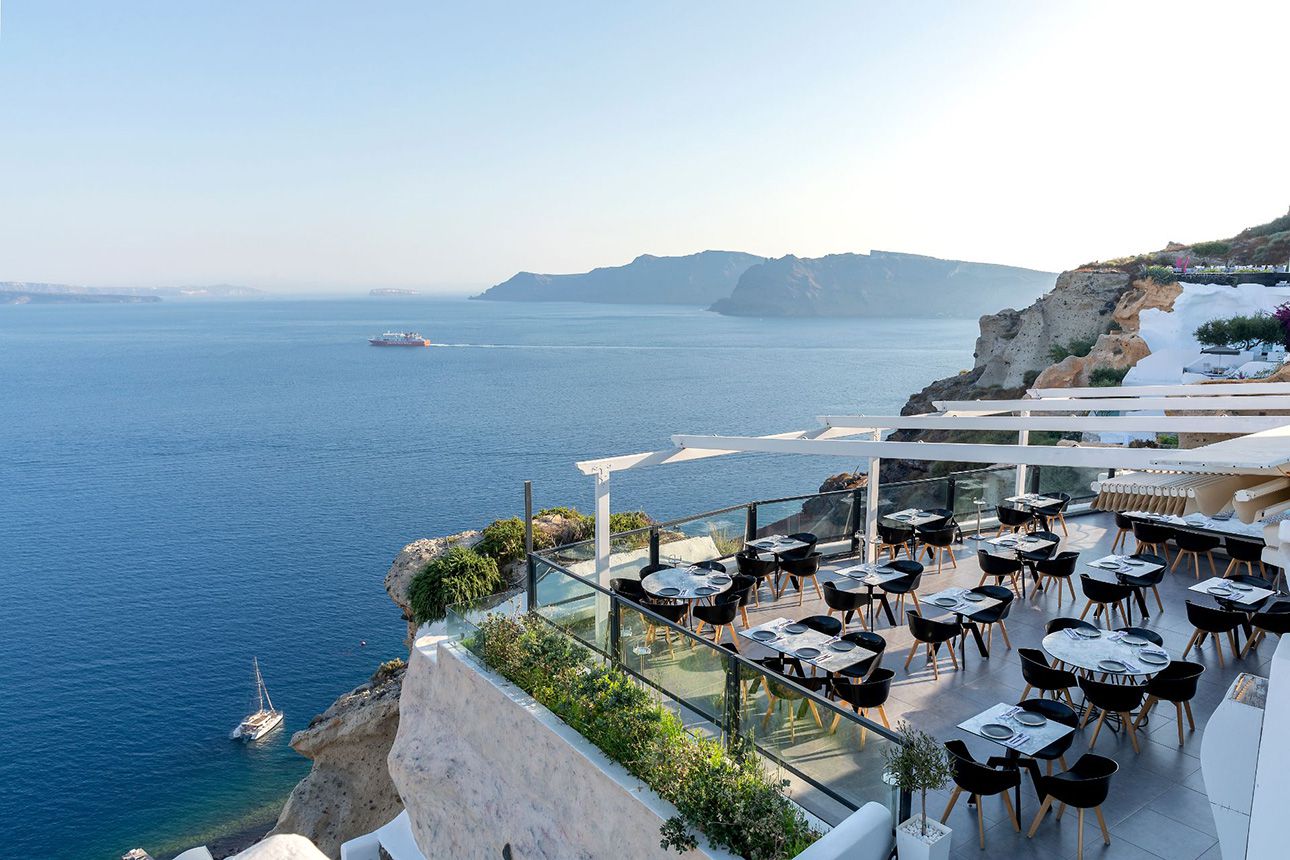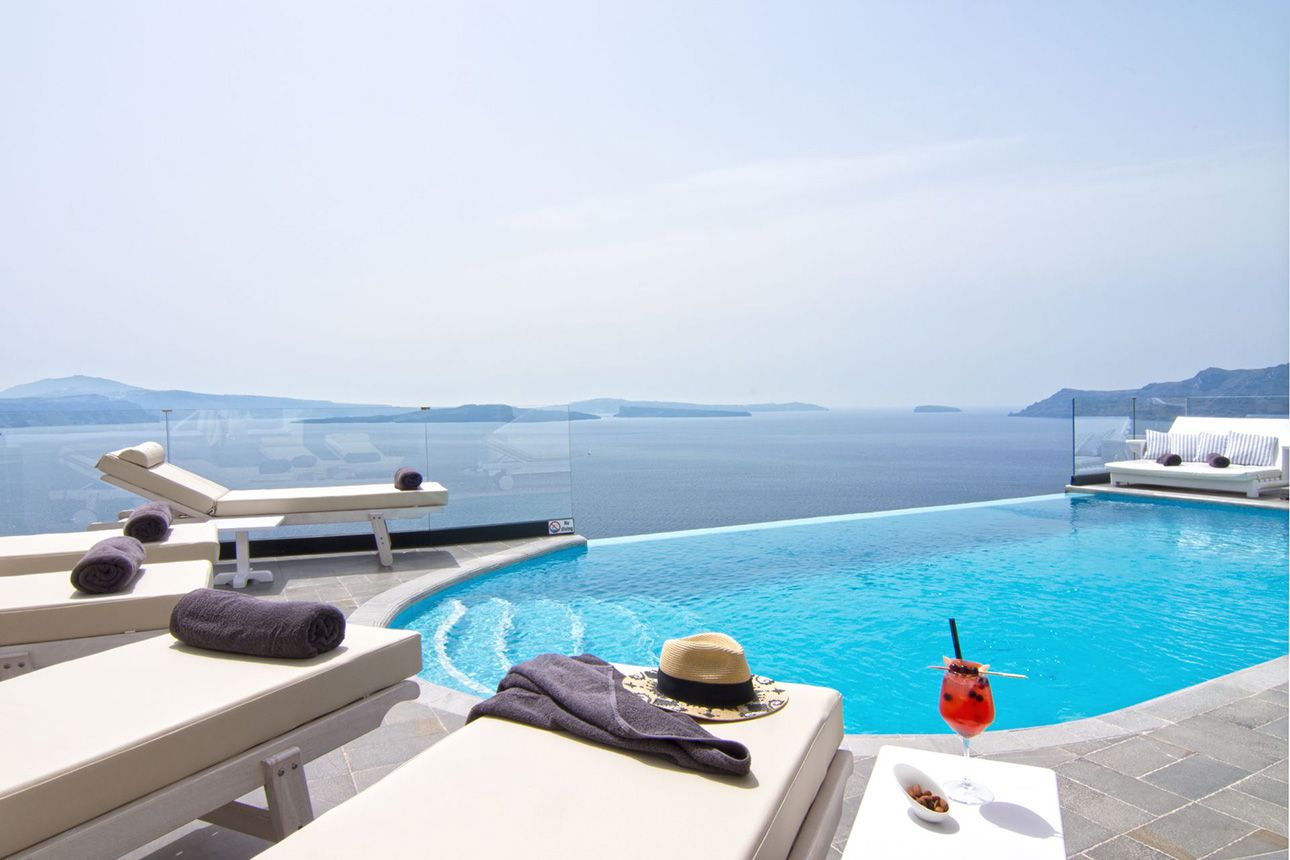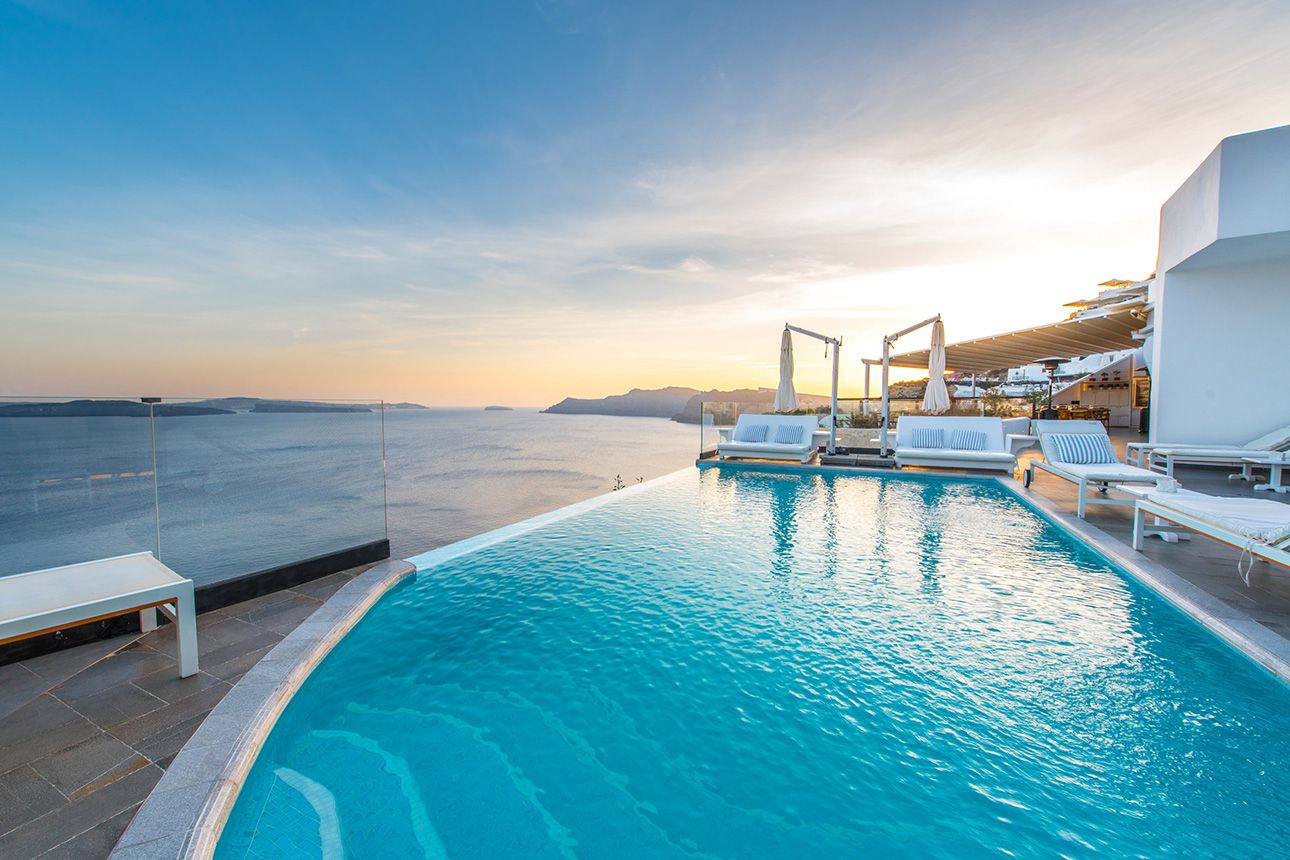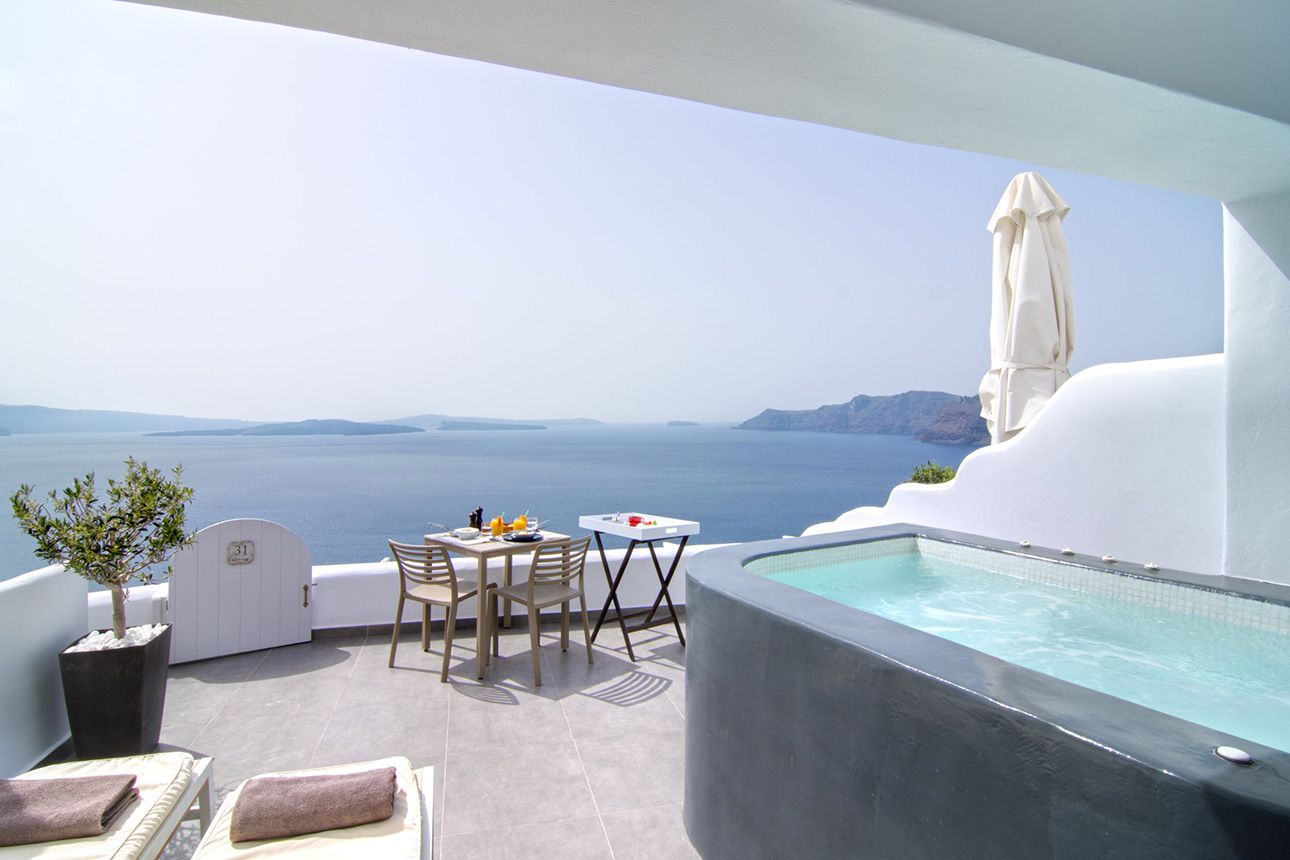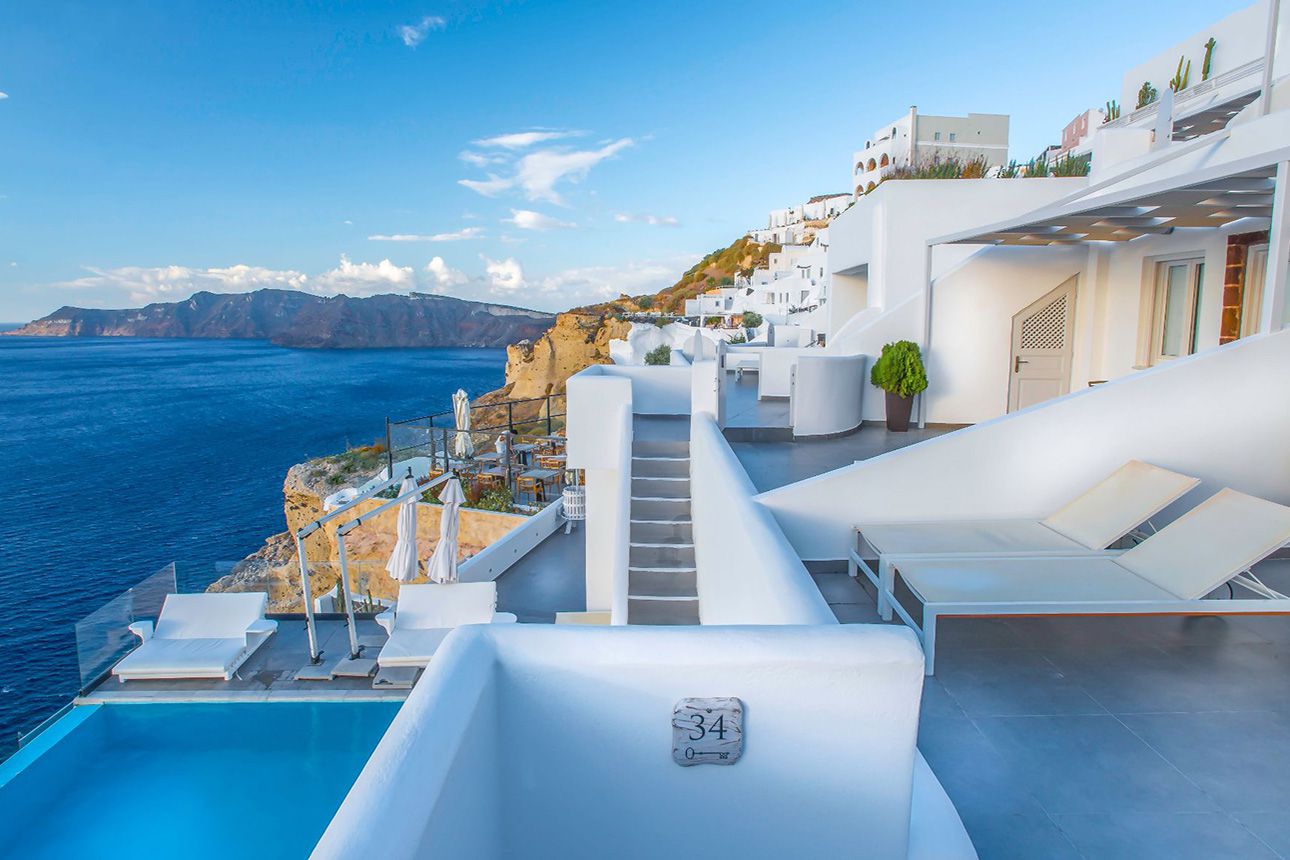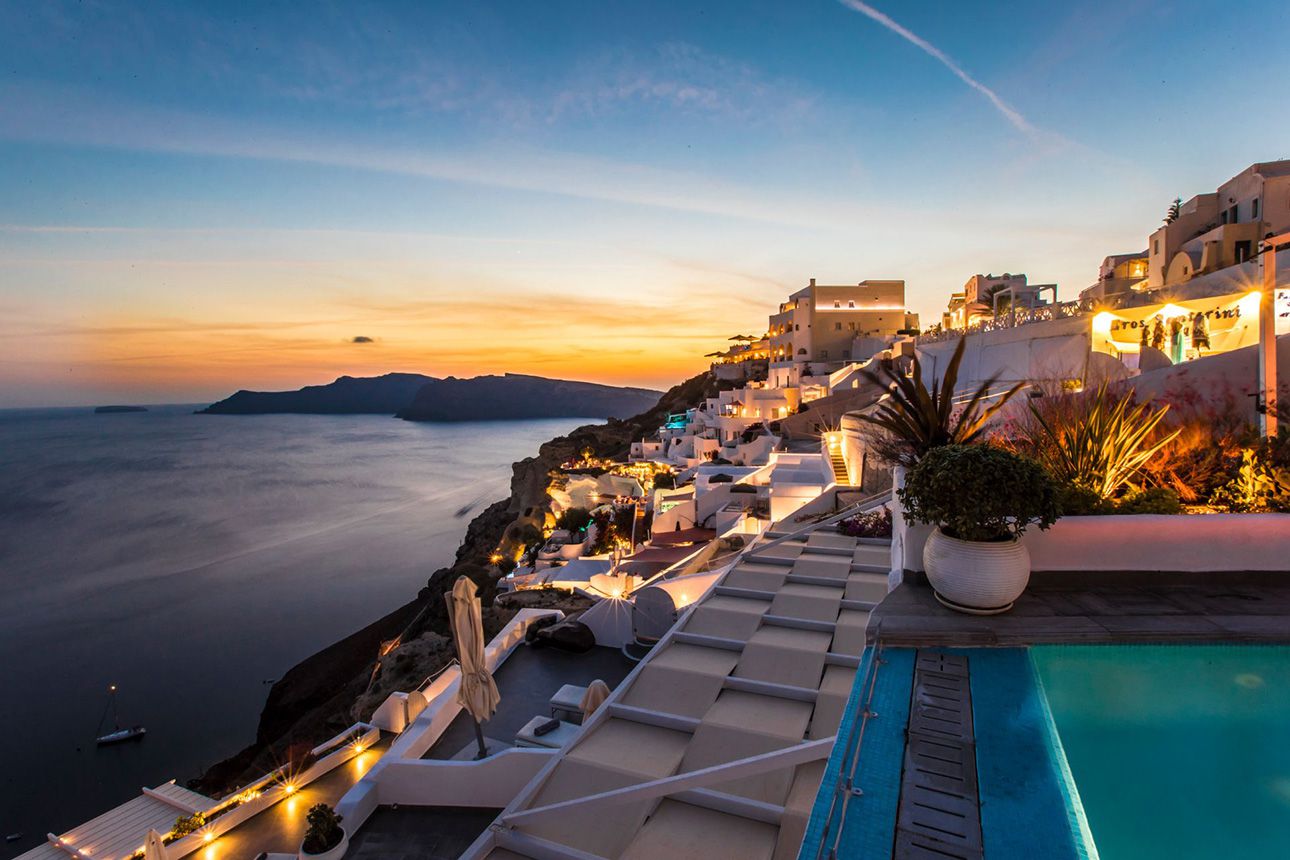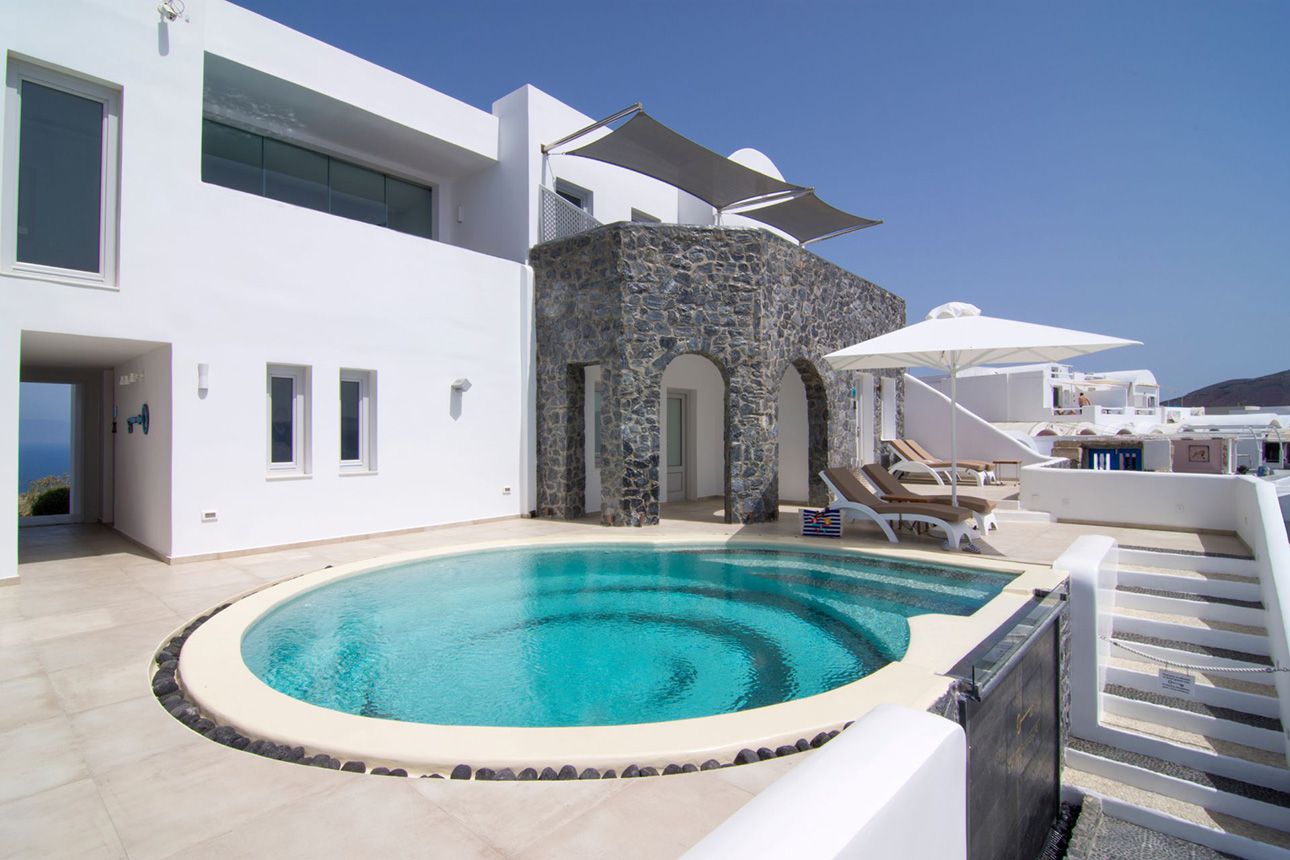 Santorini Secret Suites & Spa
Free parking
Gym
Free breakfast
$991.00
Price per night from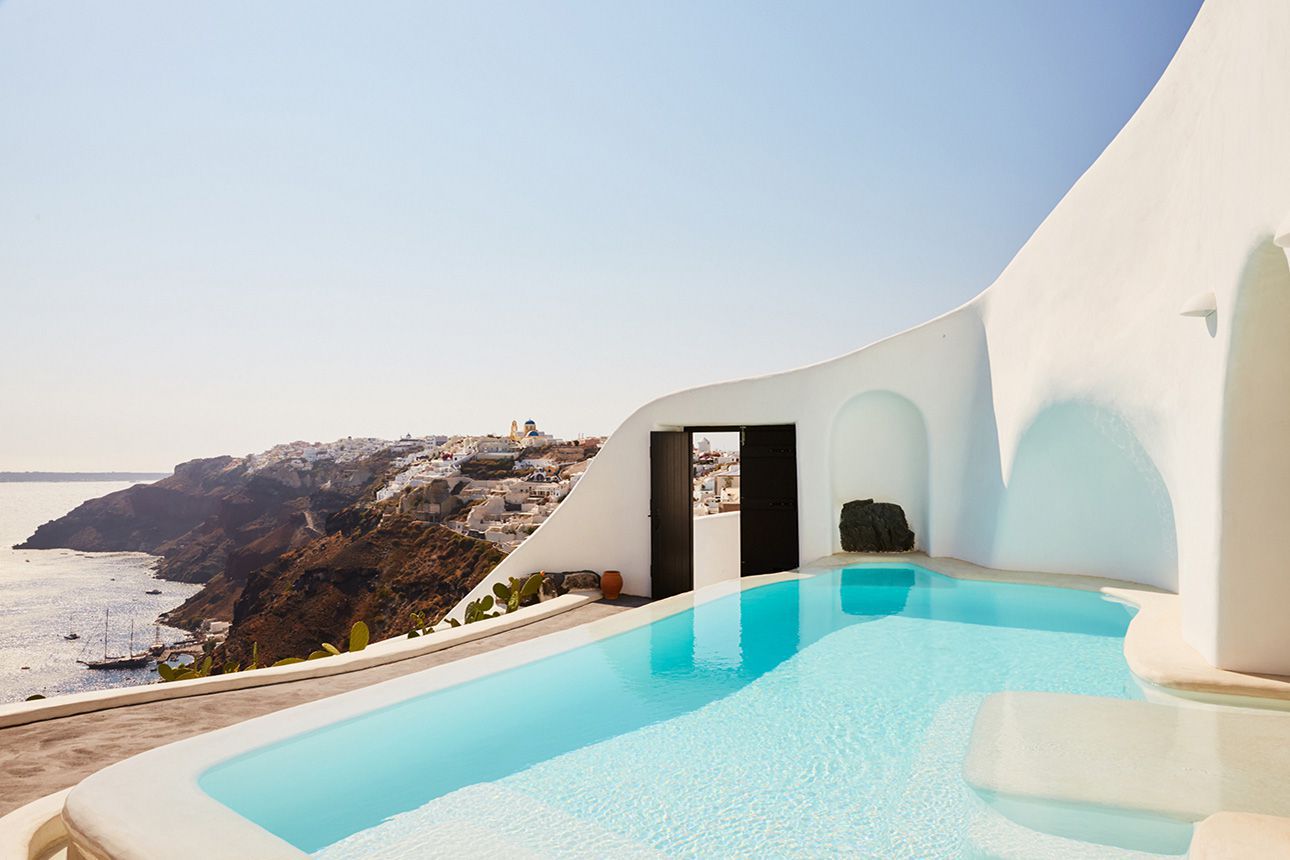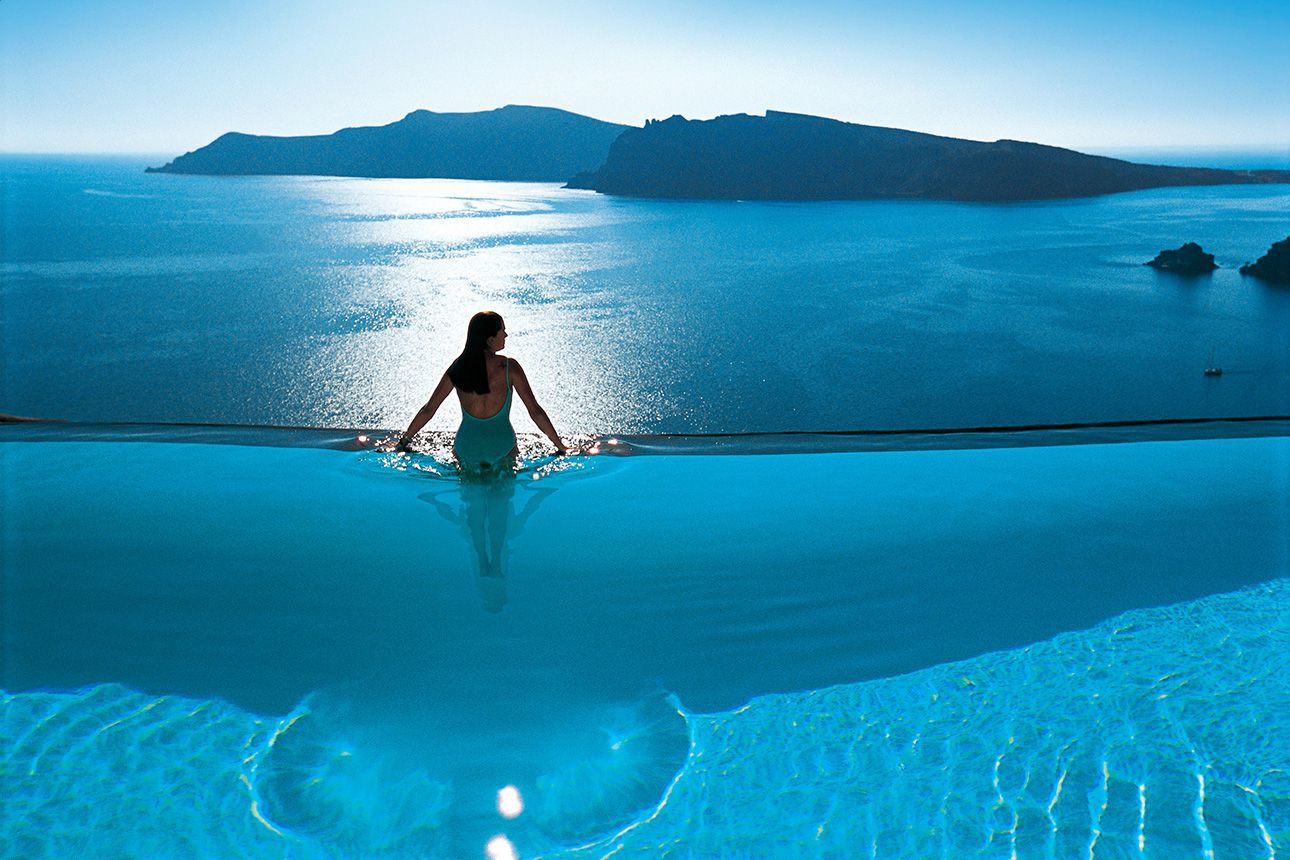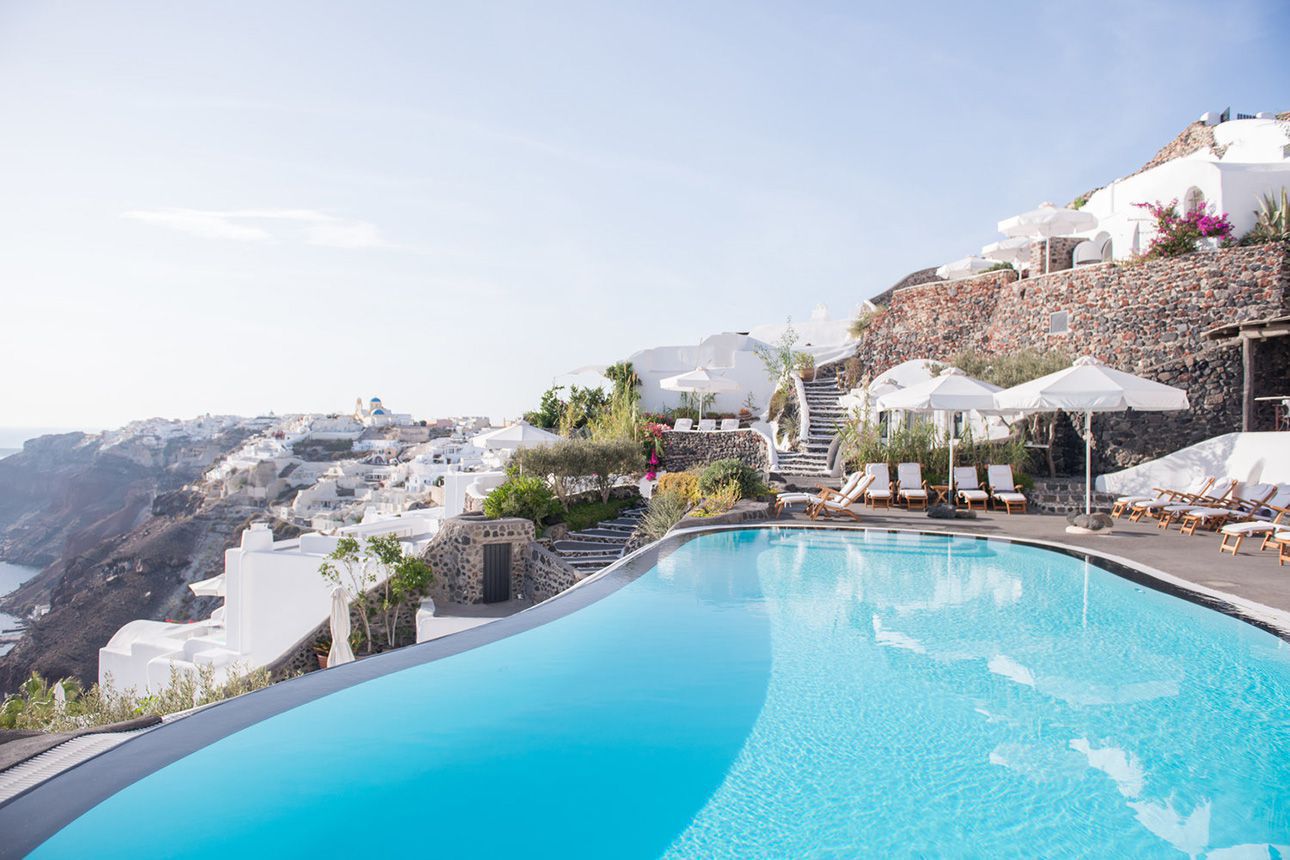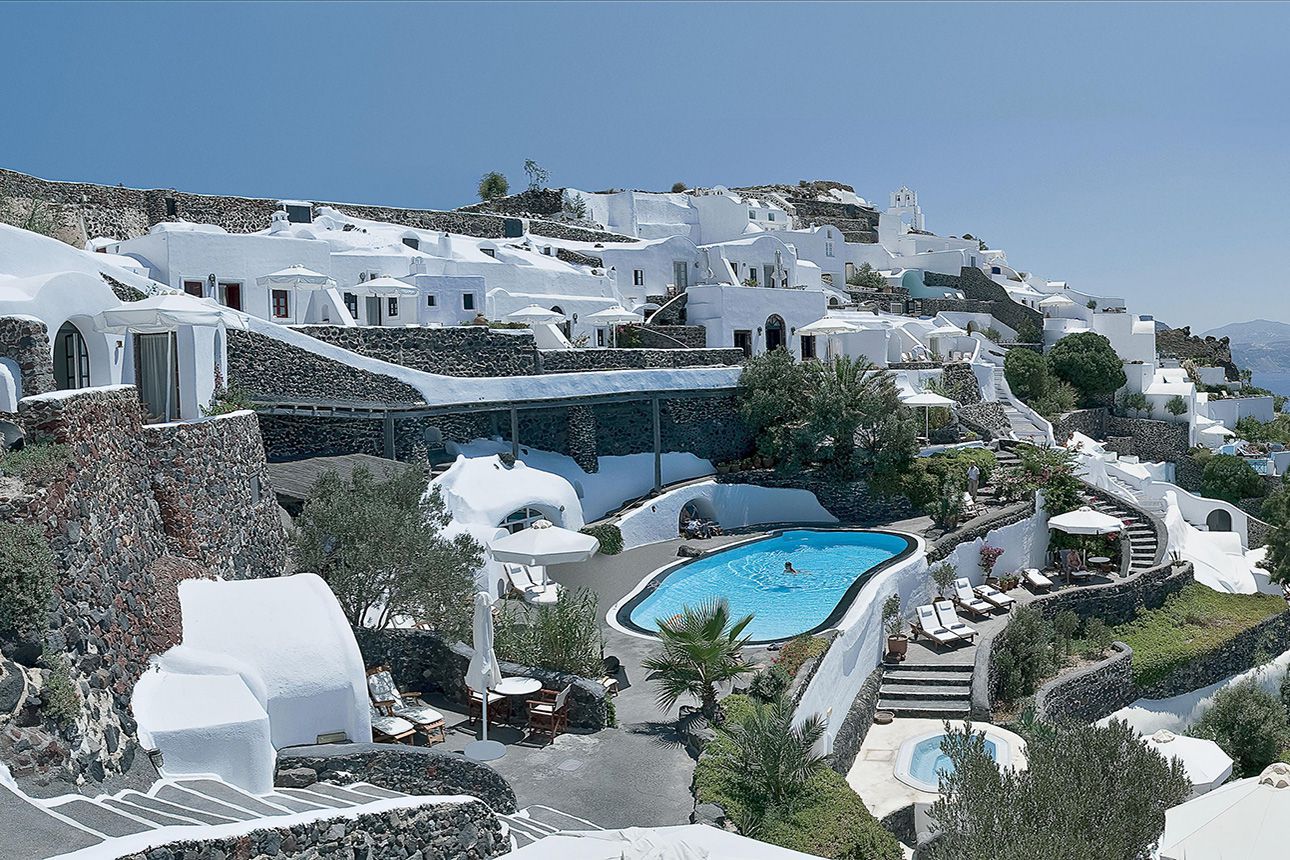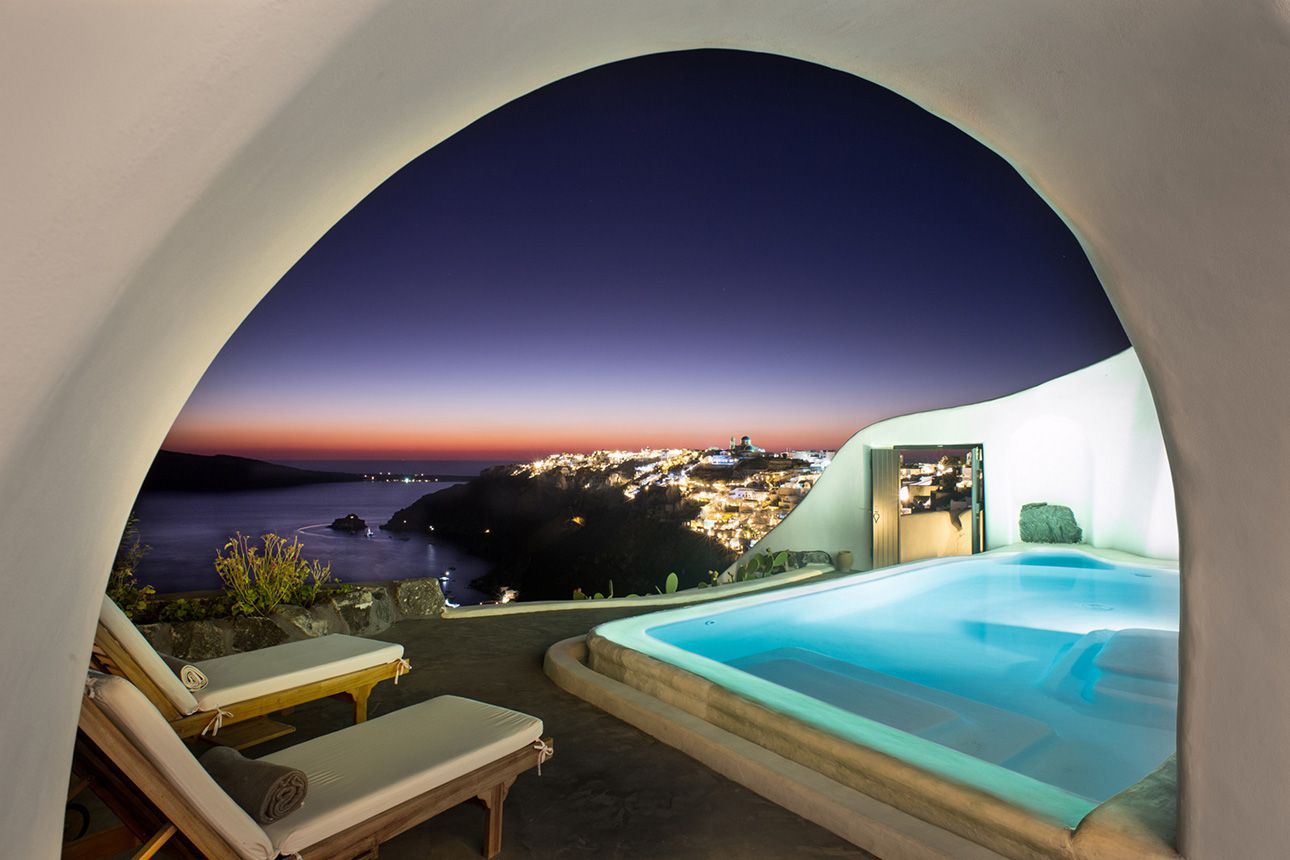 Gym
Free breakfast
Free parking
$845.00
Price per night from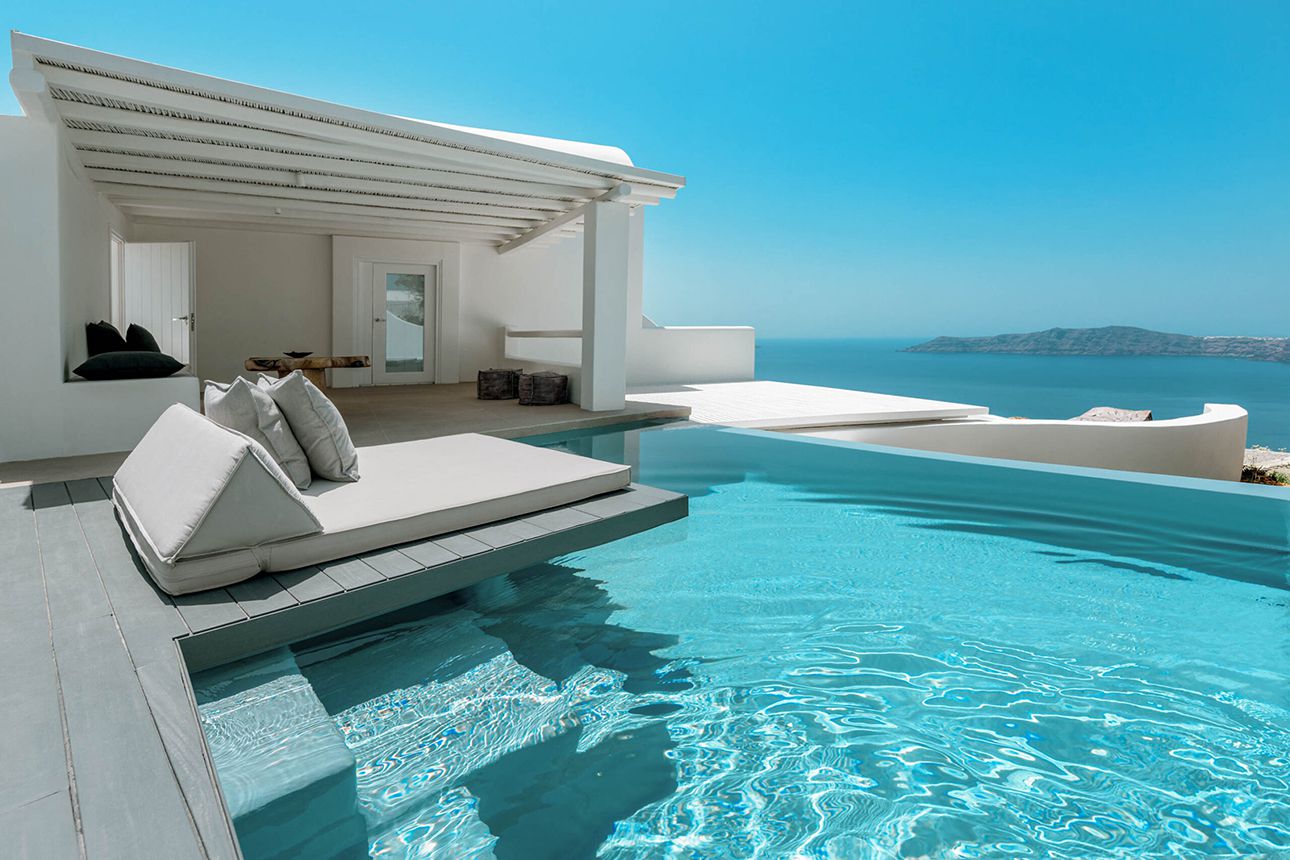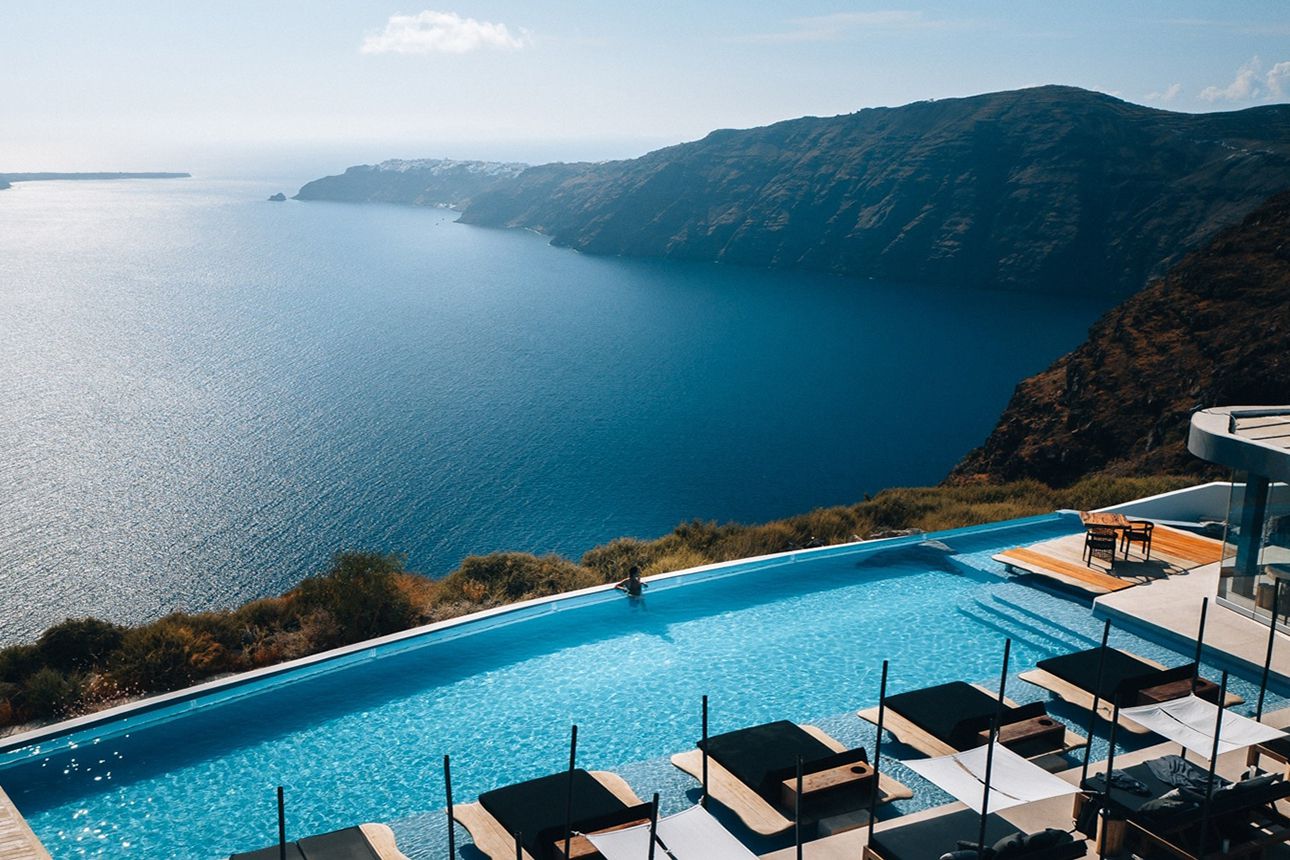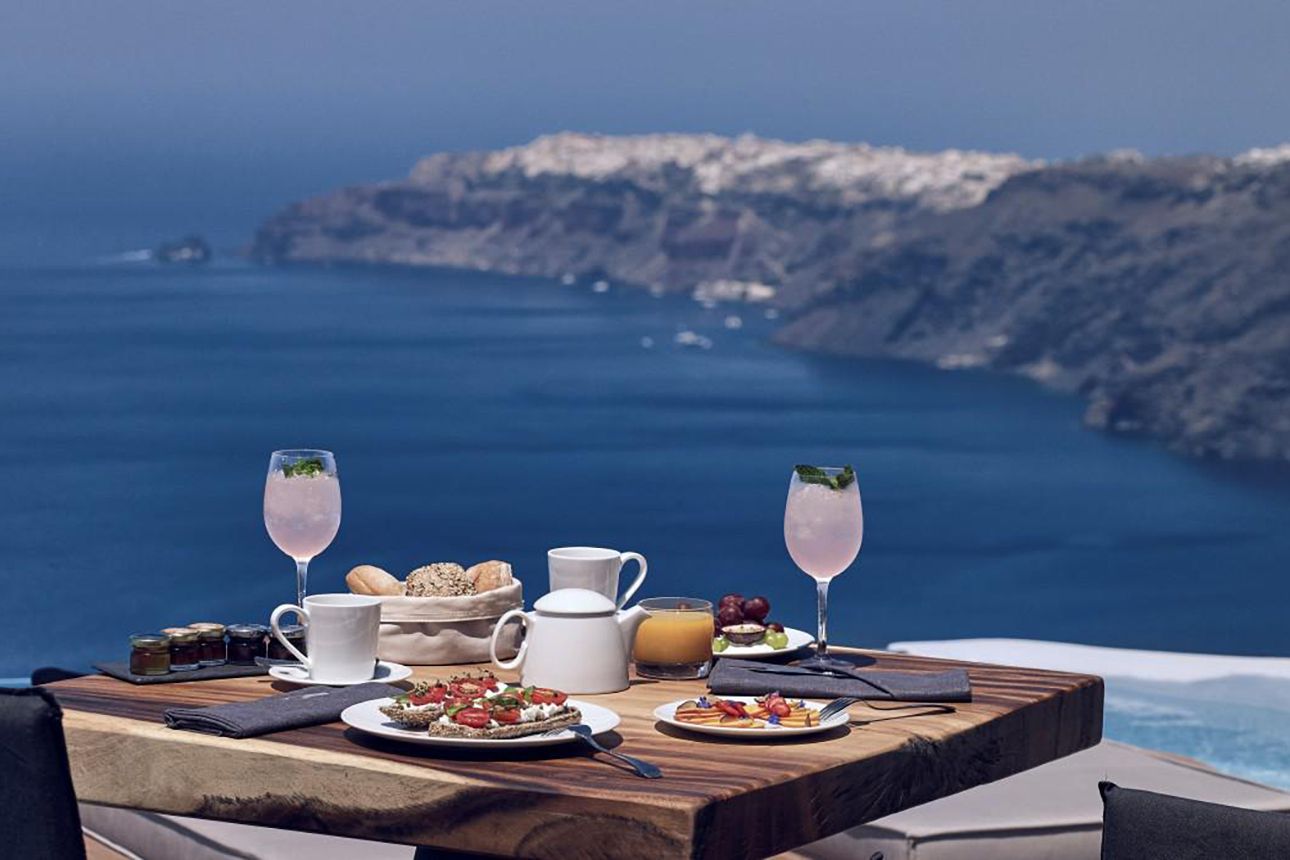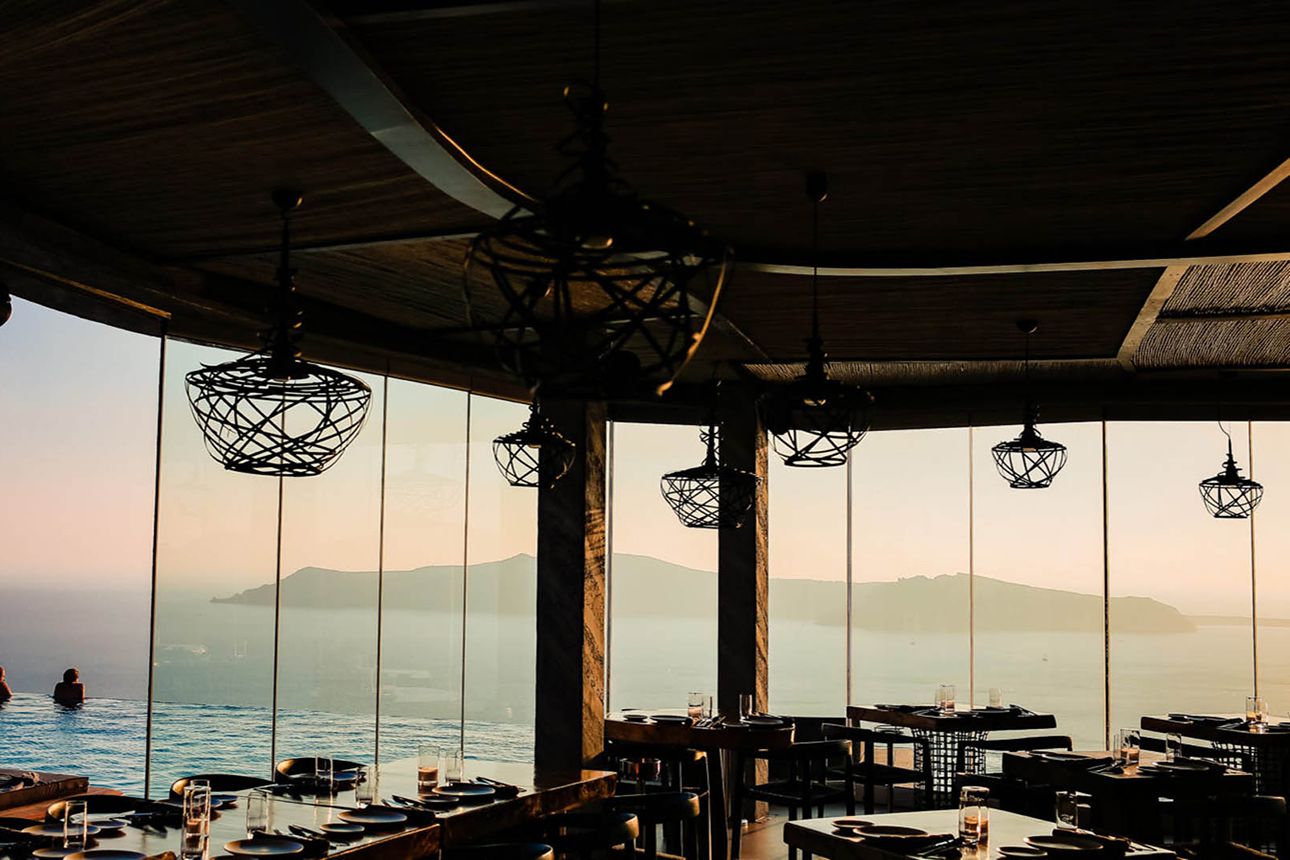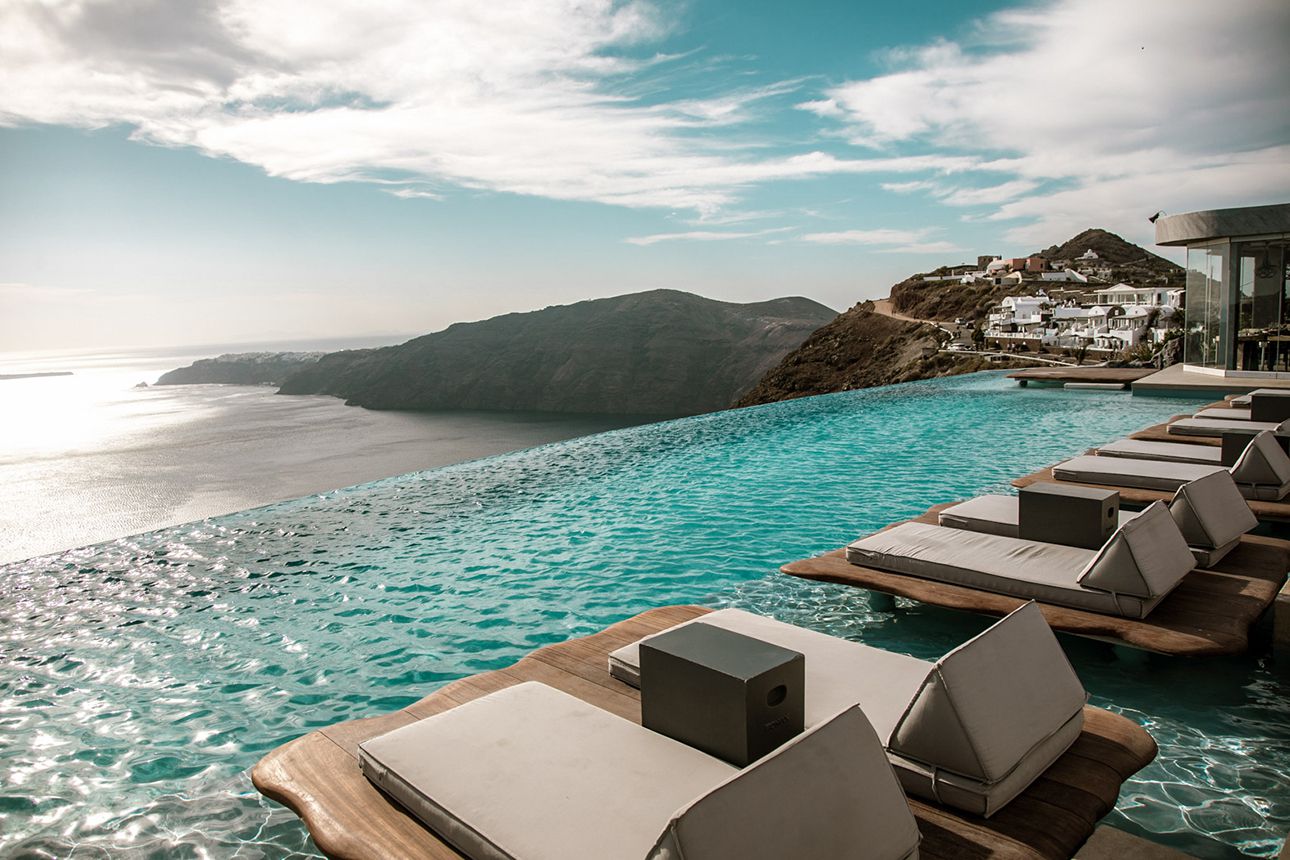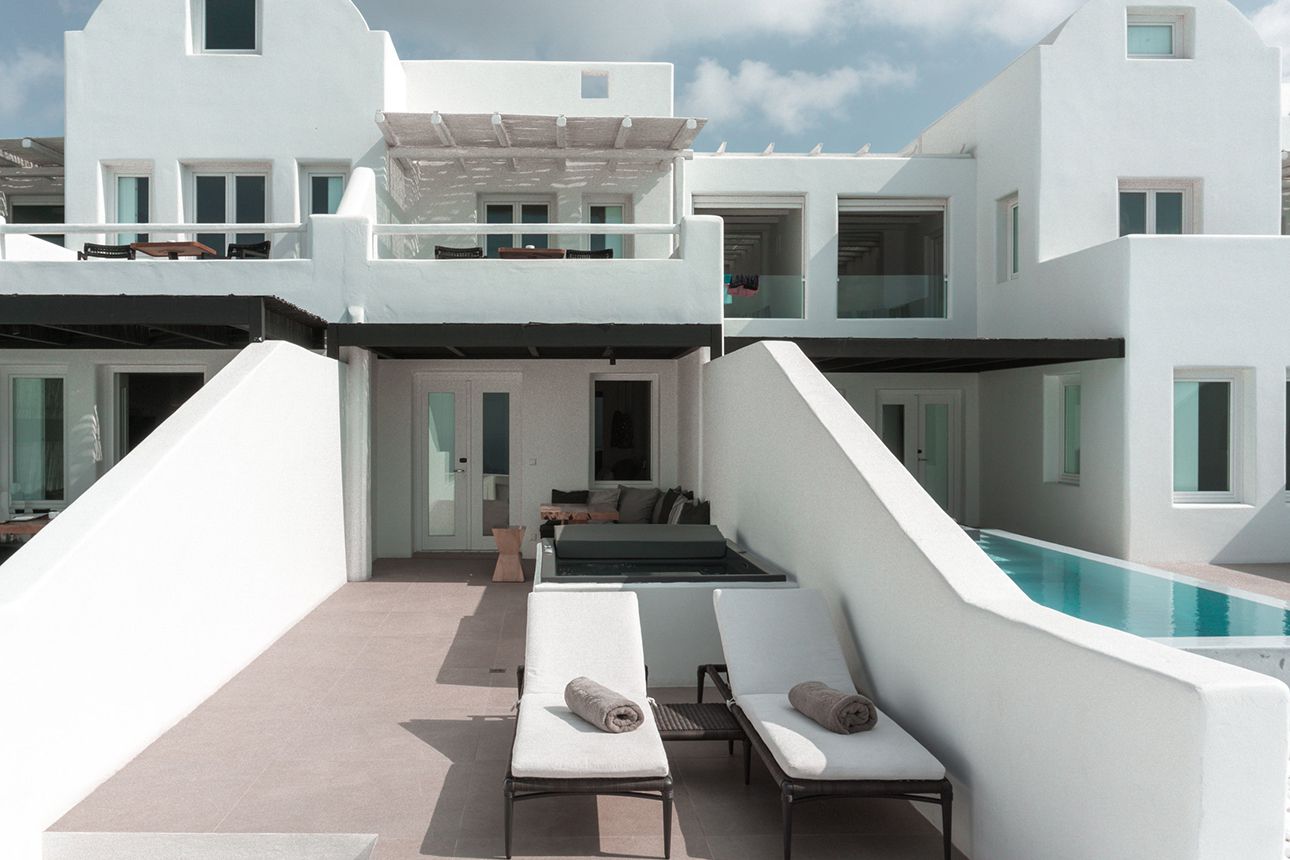 Pool
Pet-friendly
Luggage storage
$1,325.00
Price per night from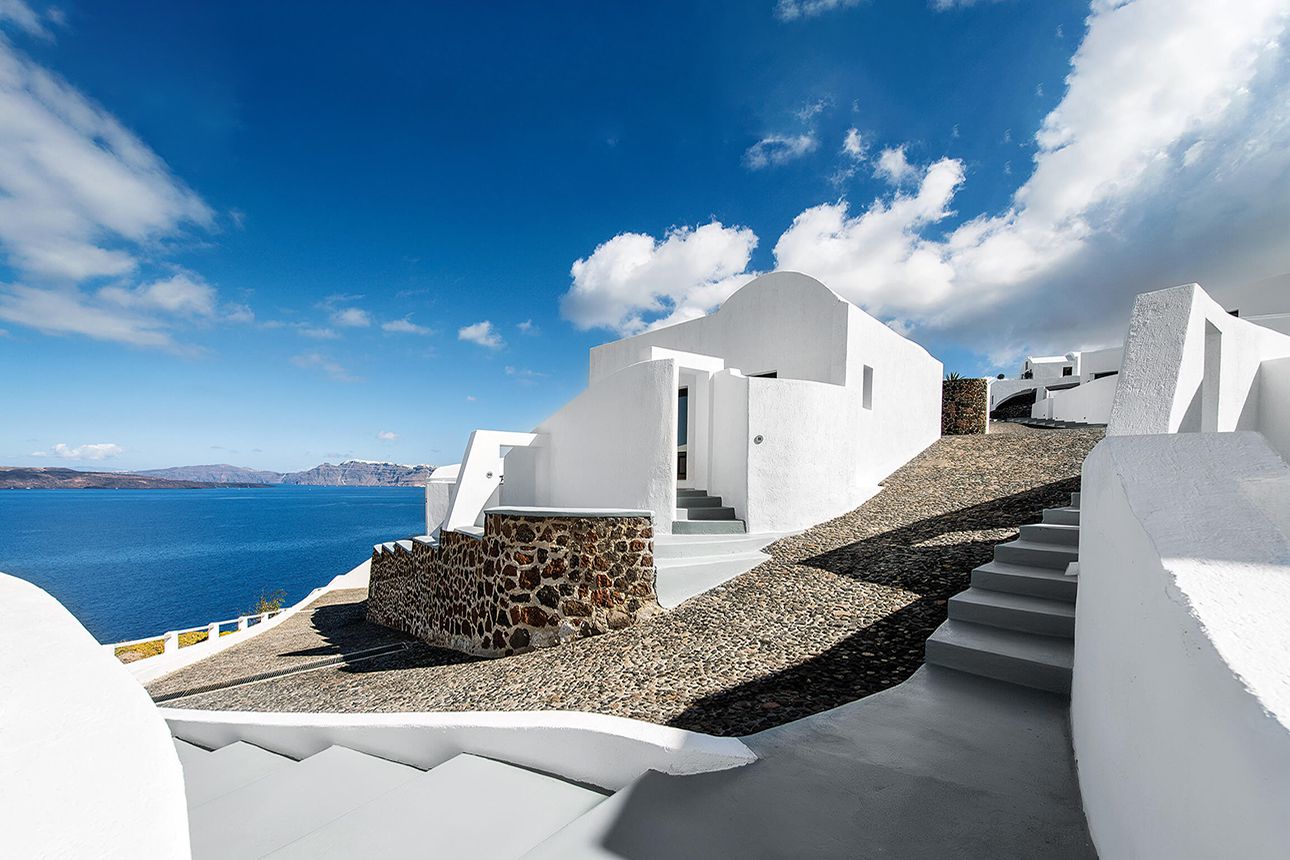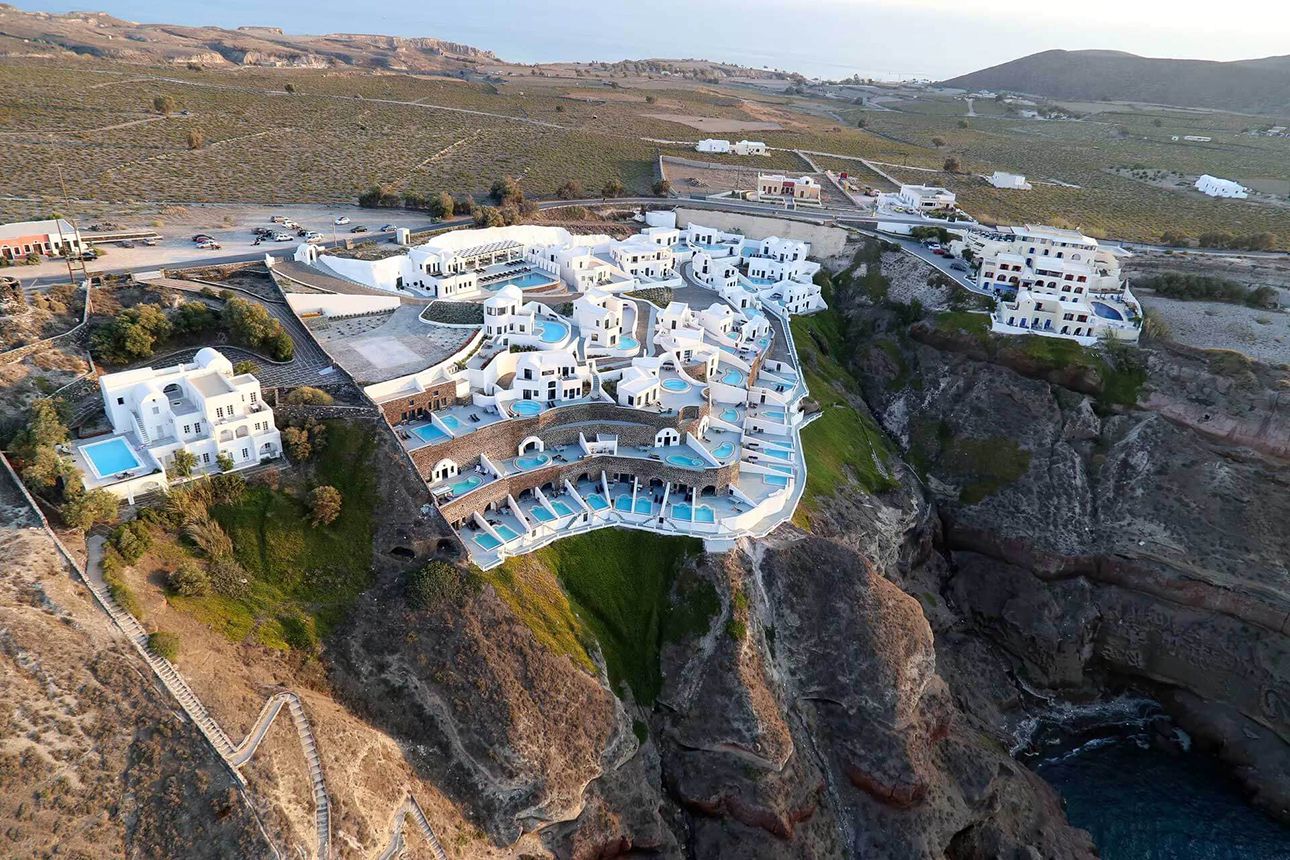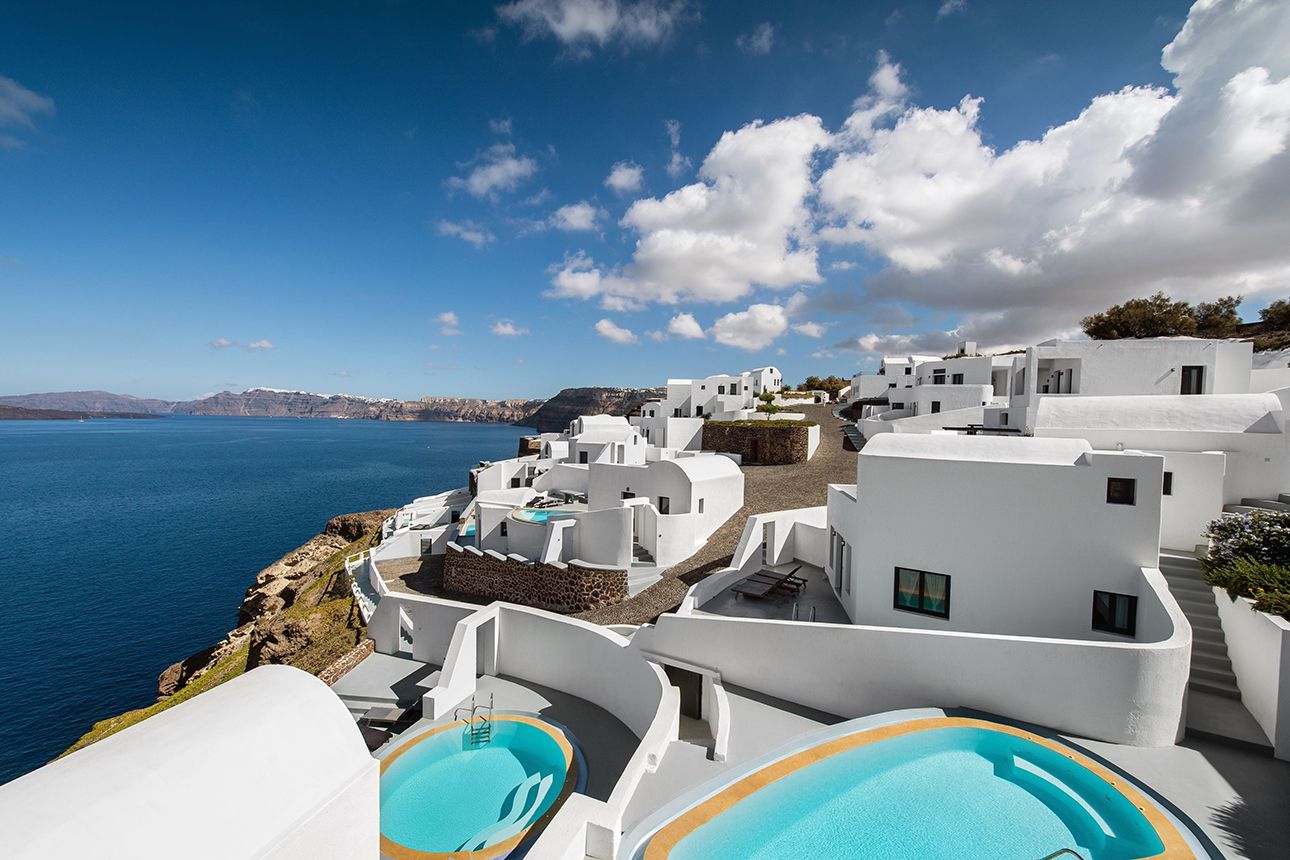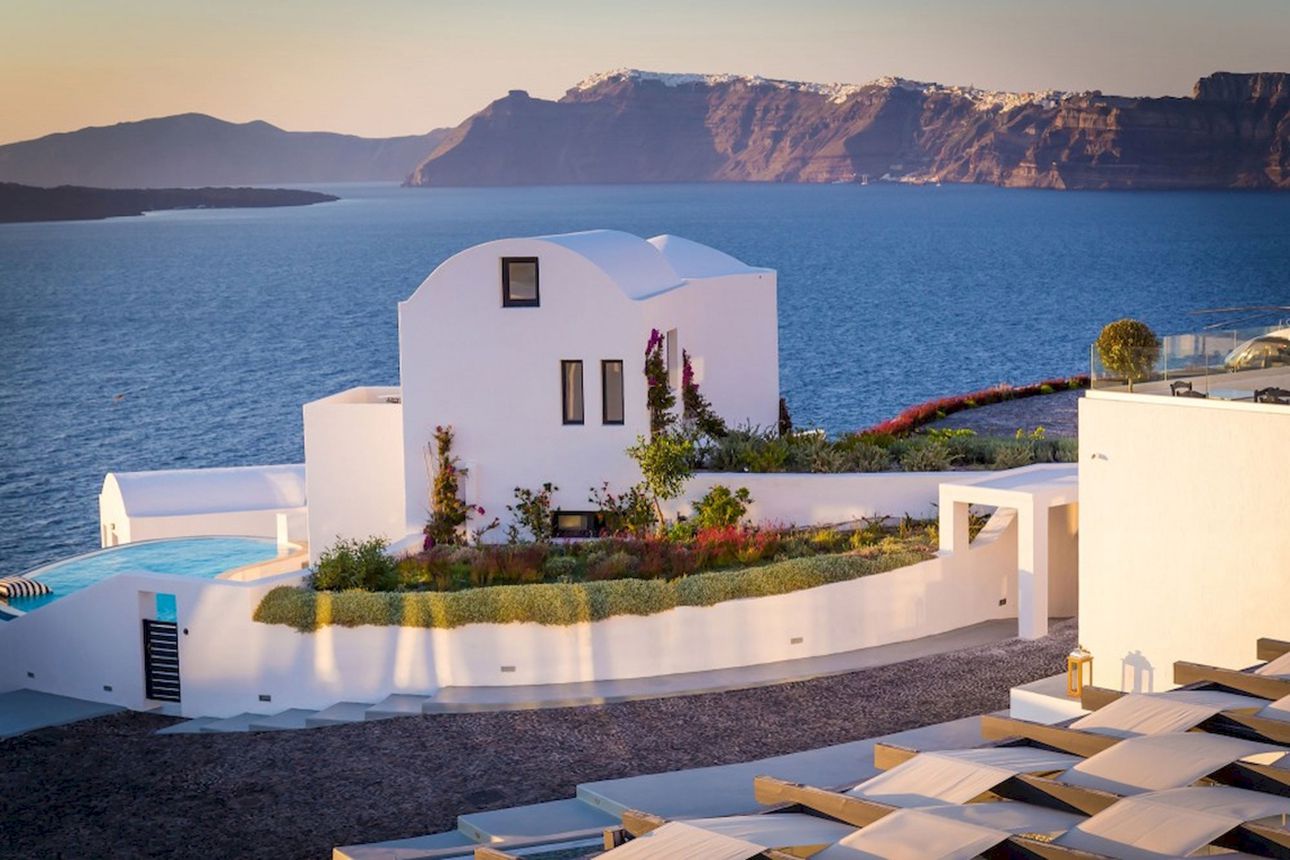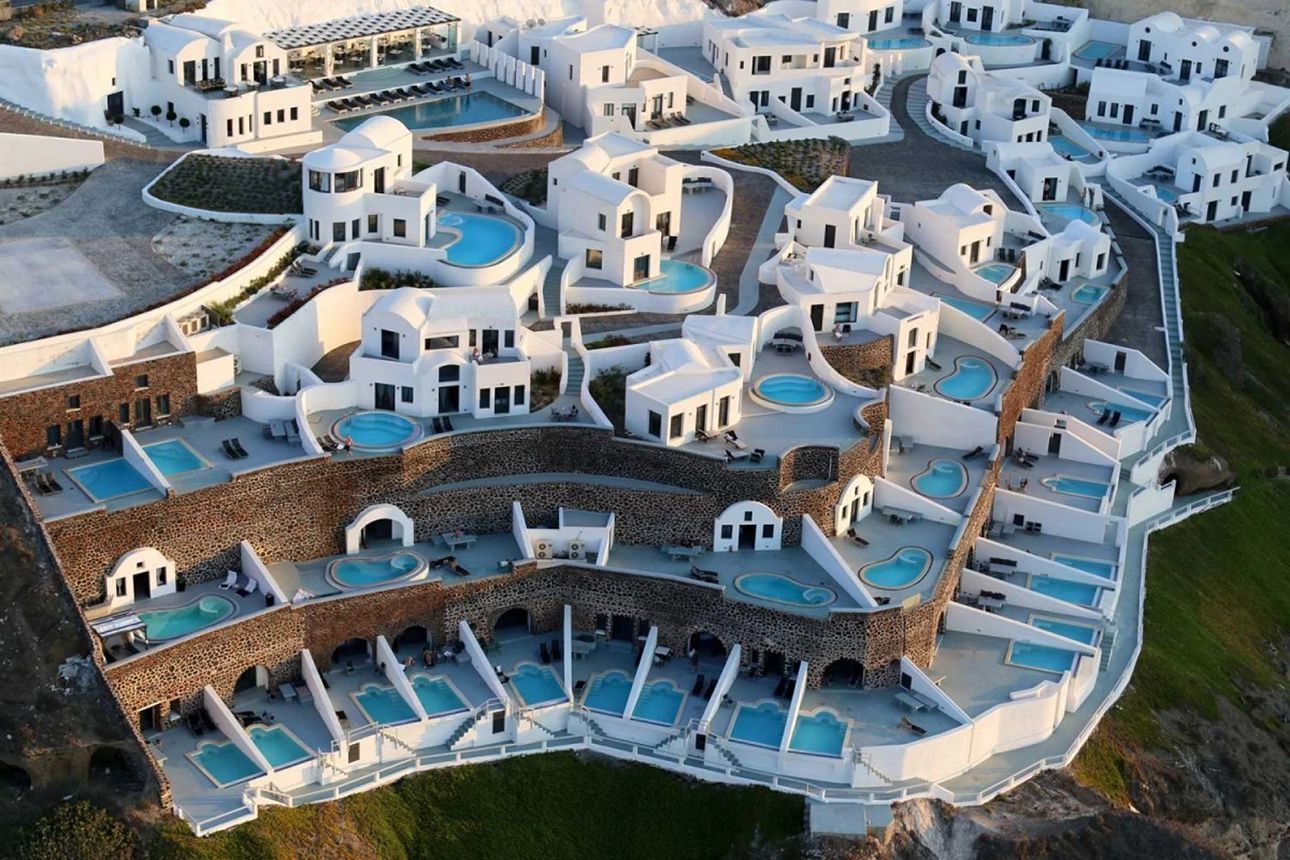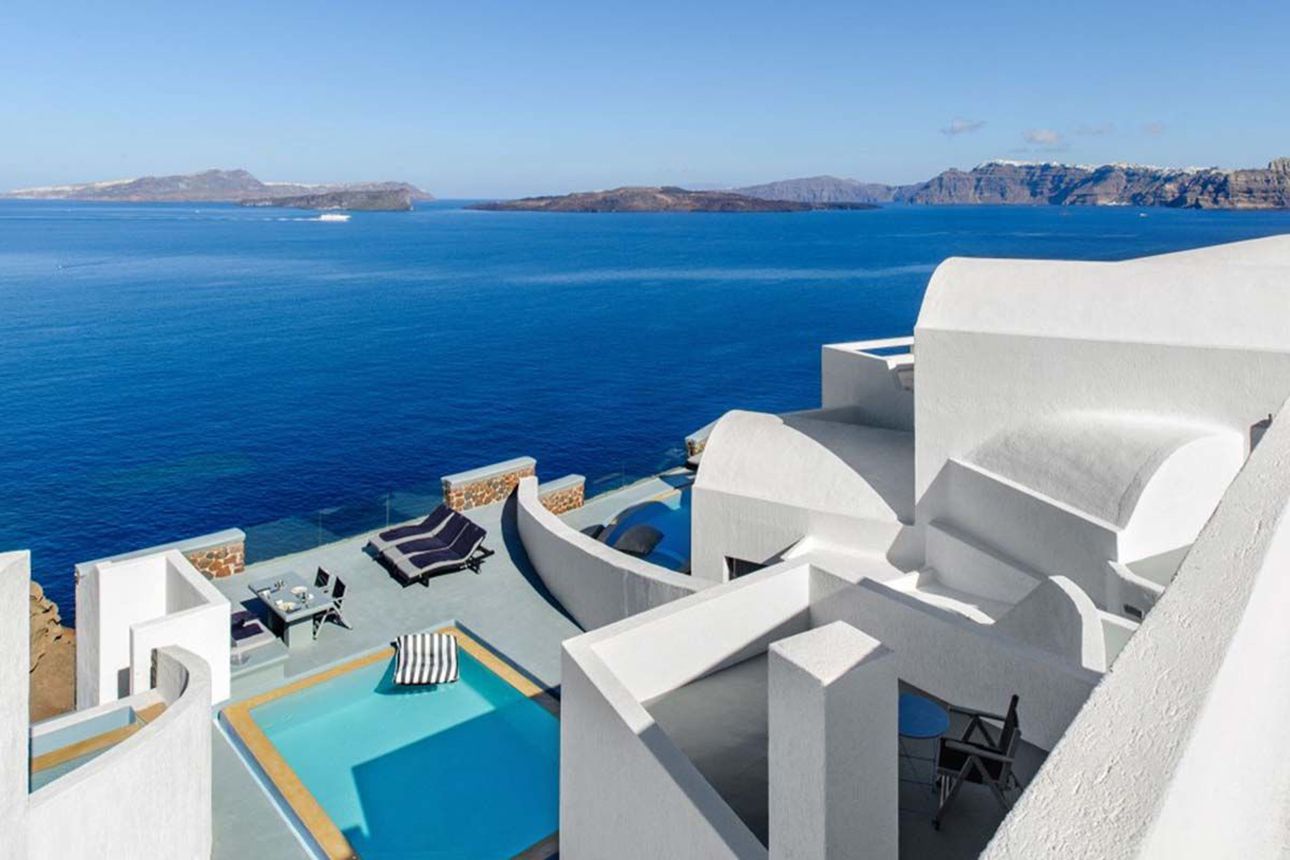 Ambassador Aegean Luxury Hotel and Suites
Gym
Airport shuttle service
Spa & Wellness Centre
$1,132.00
Price per night from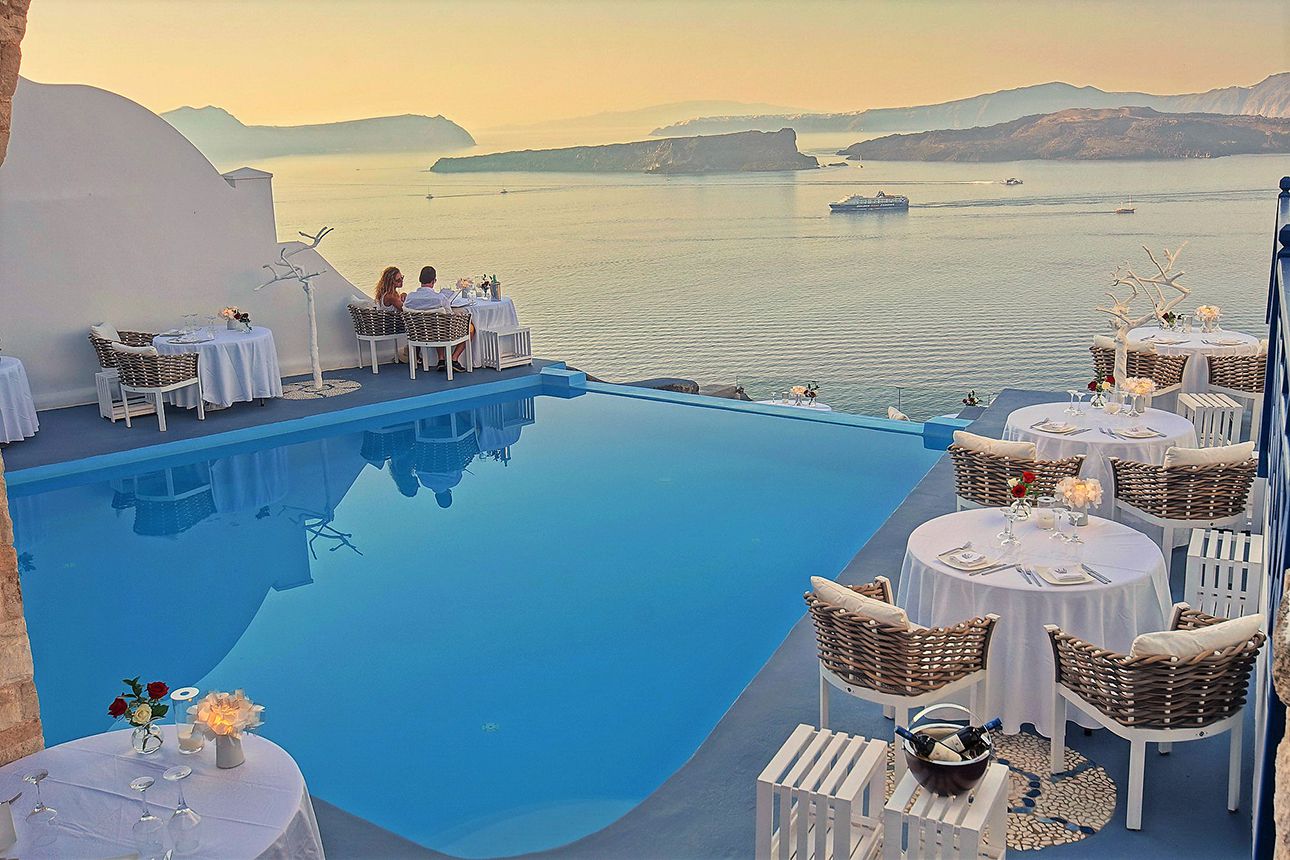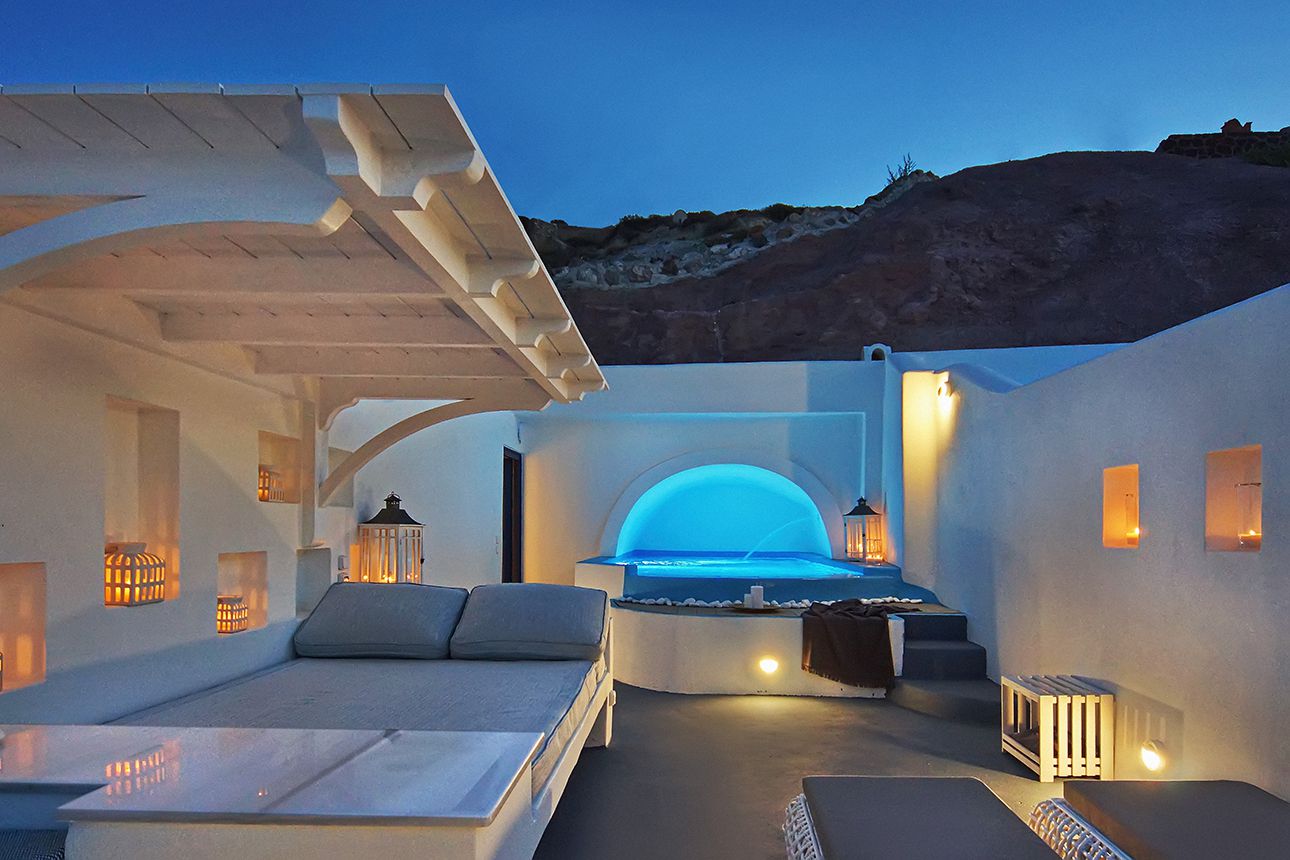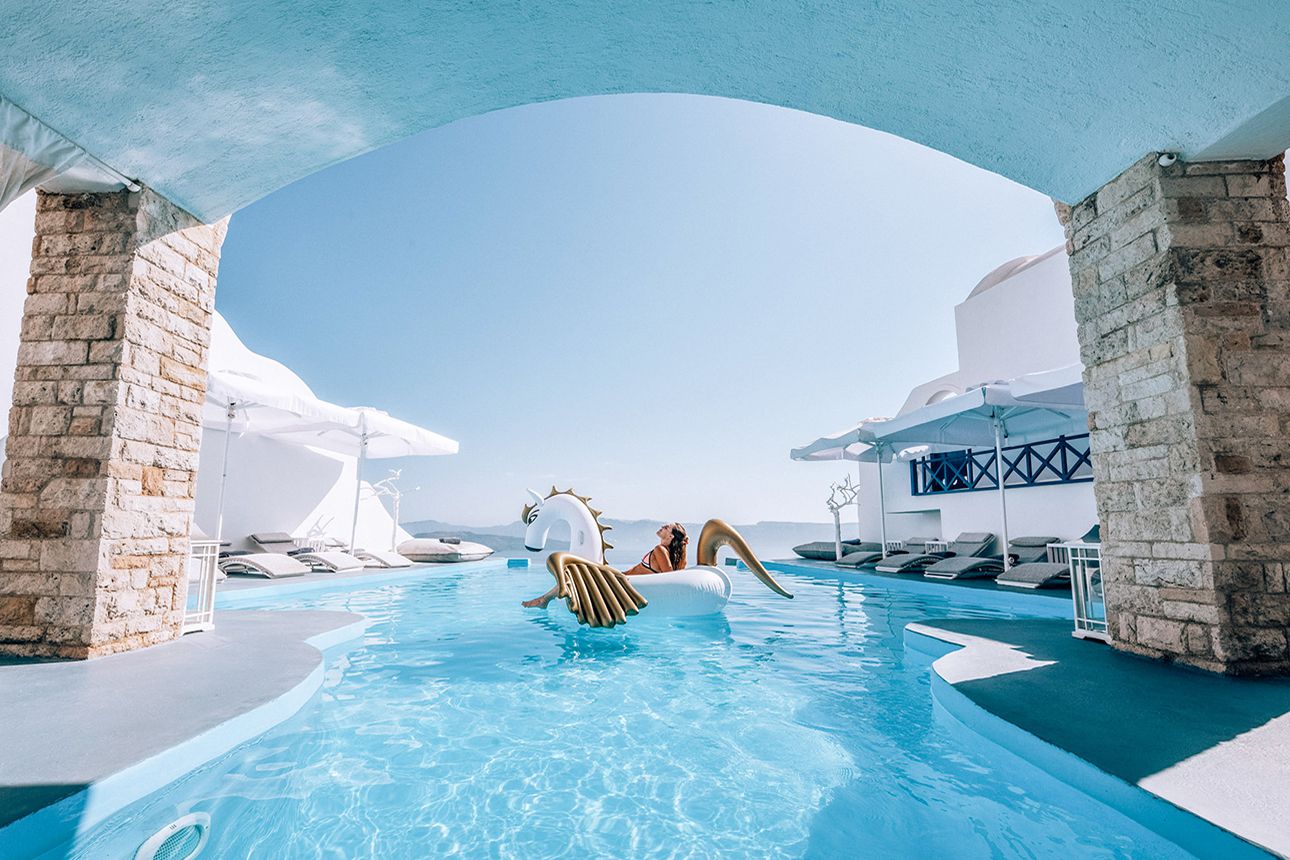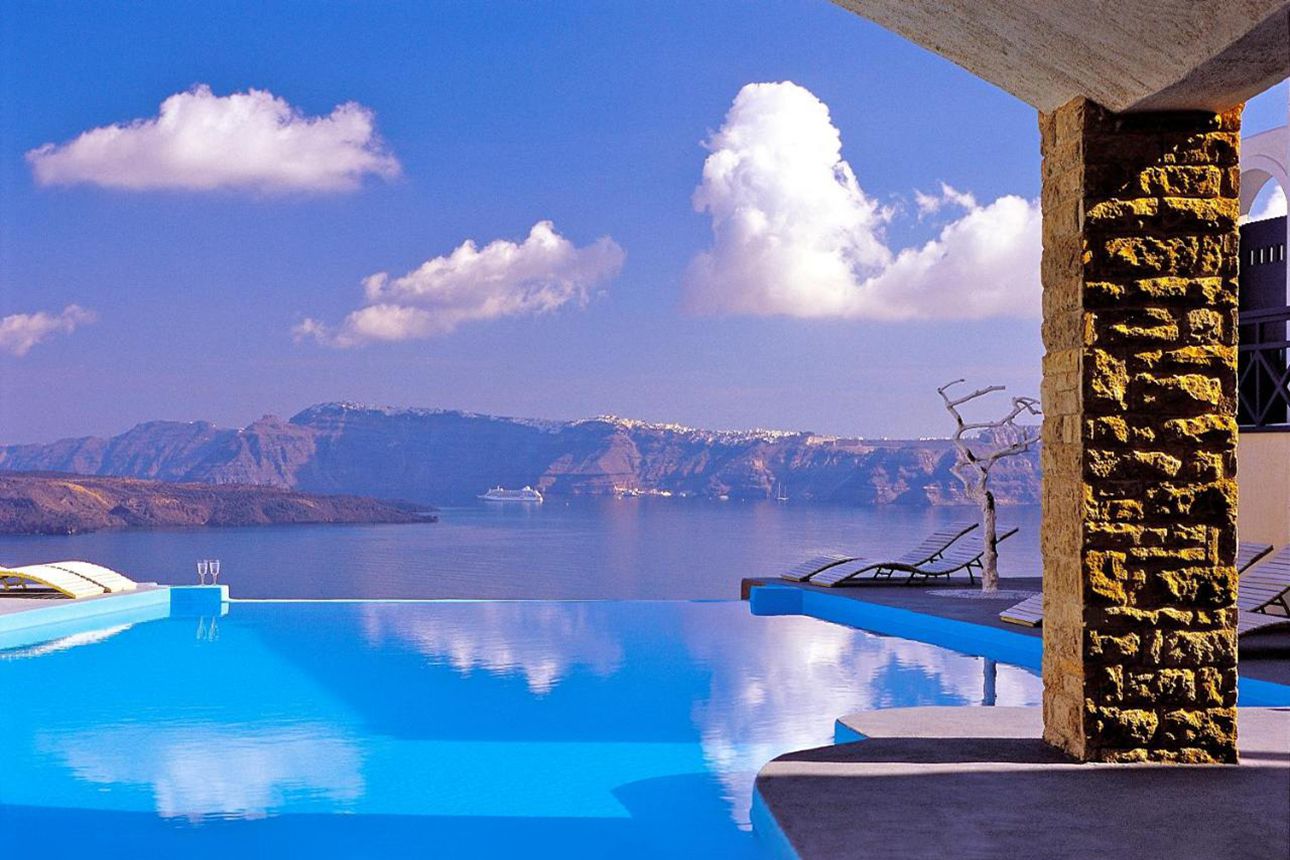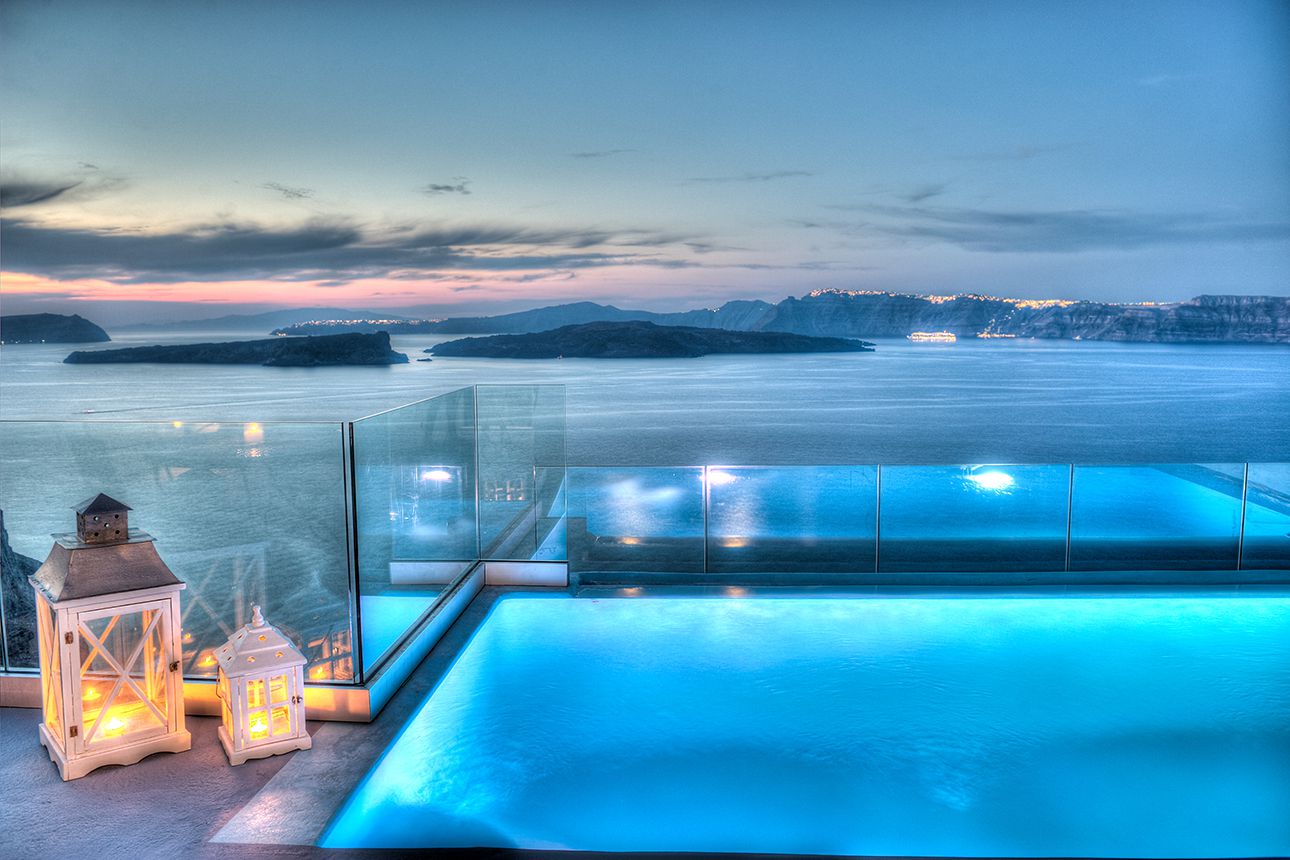 Free breakfast
Spa
Lounge area
$860.00
Price per night from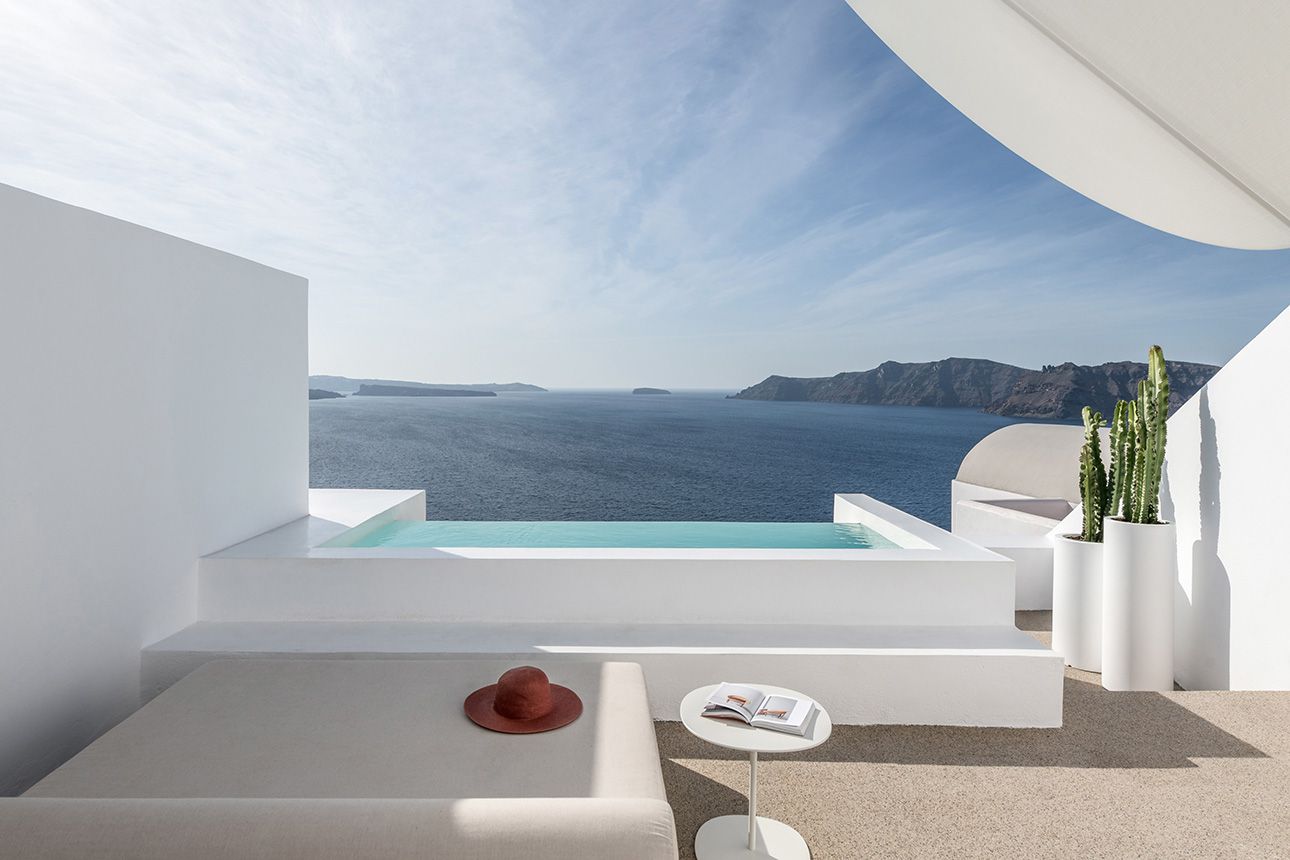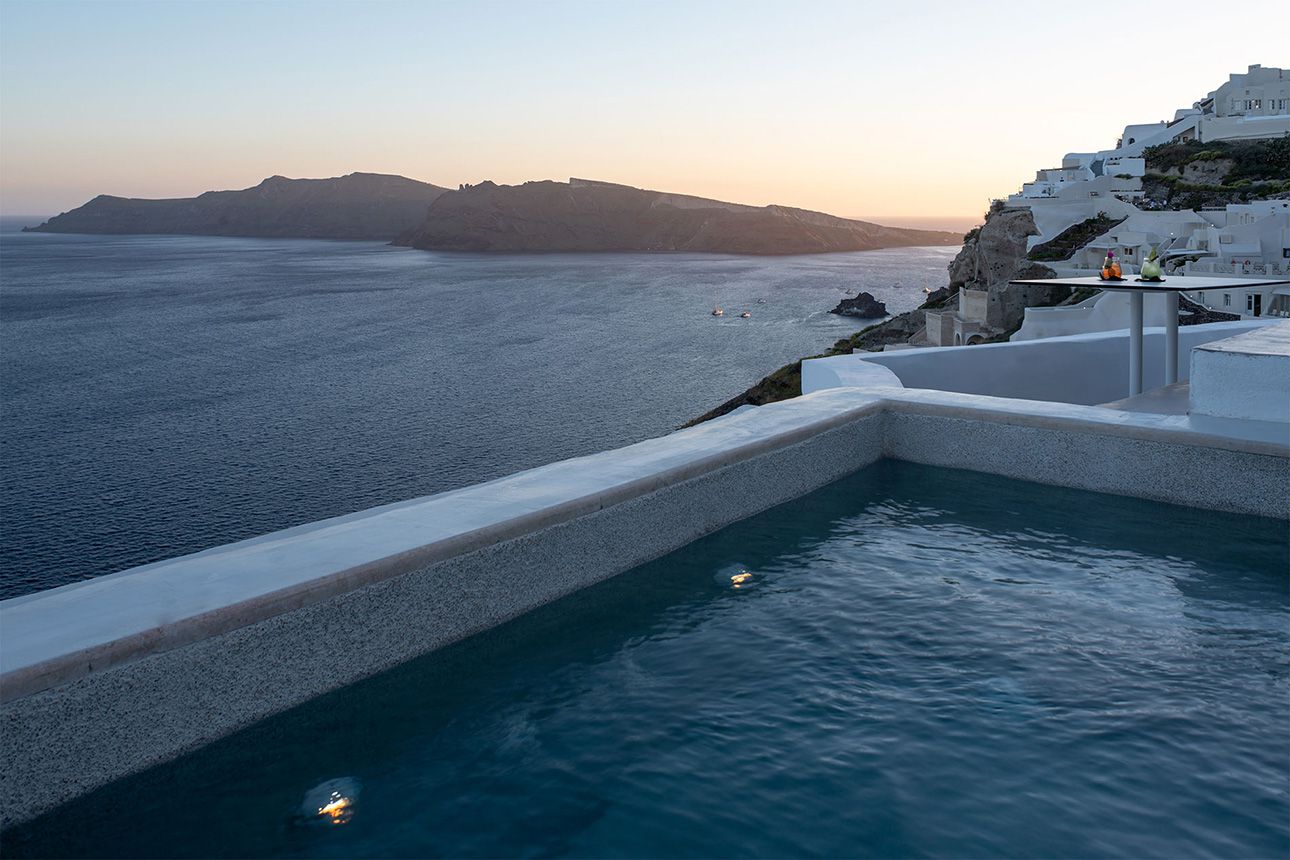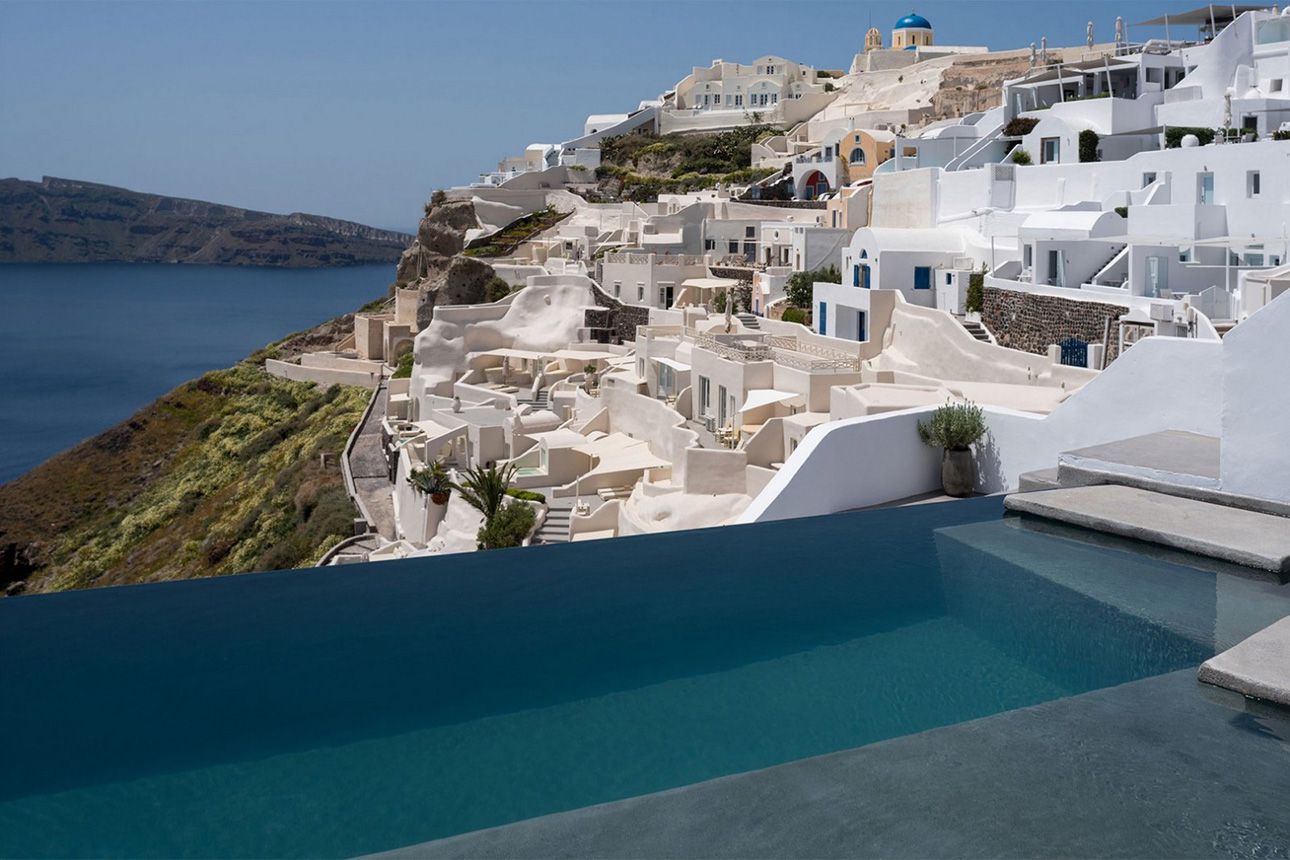 Air conditioning
Free parking
Airport transfer
$1,014.00
Price per night from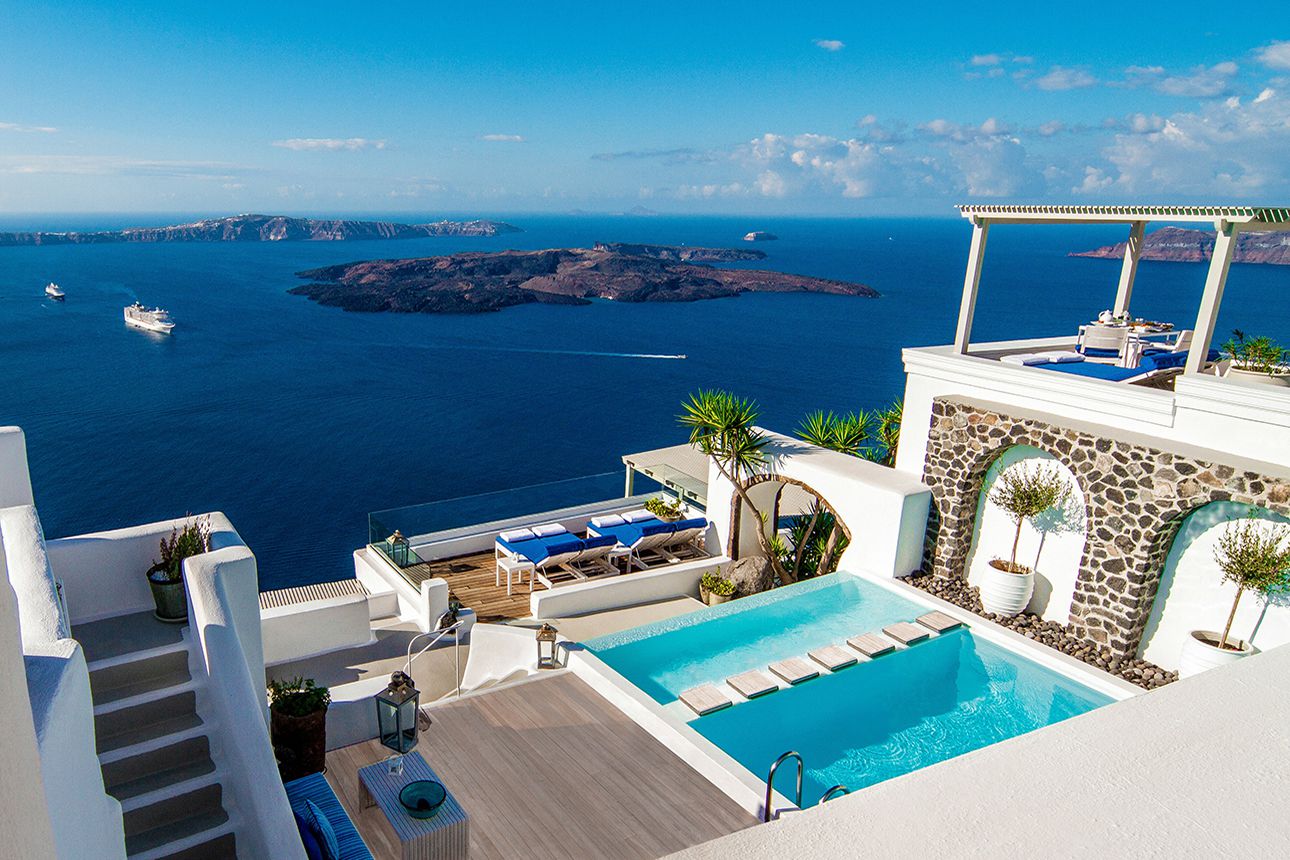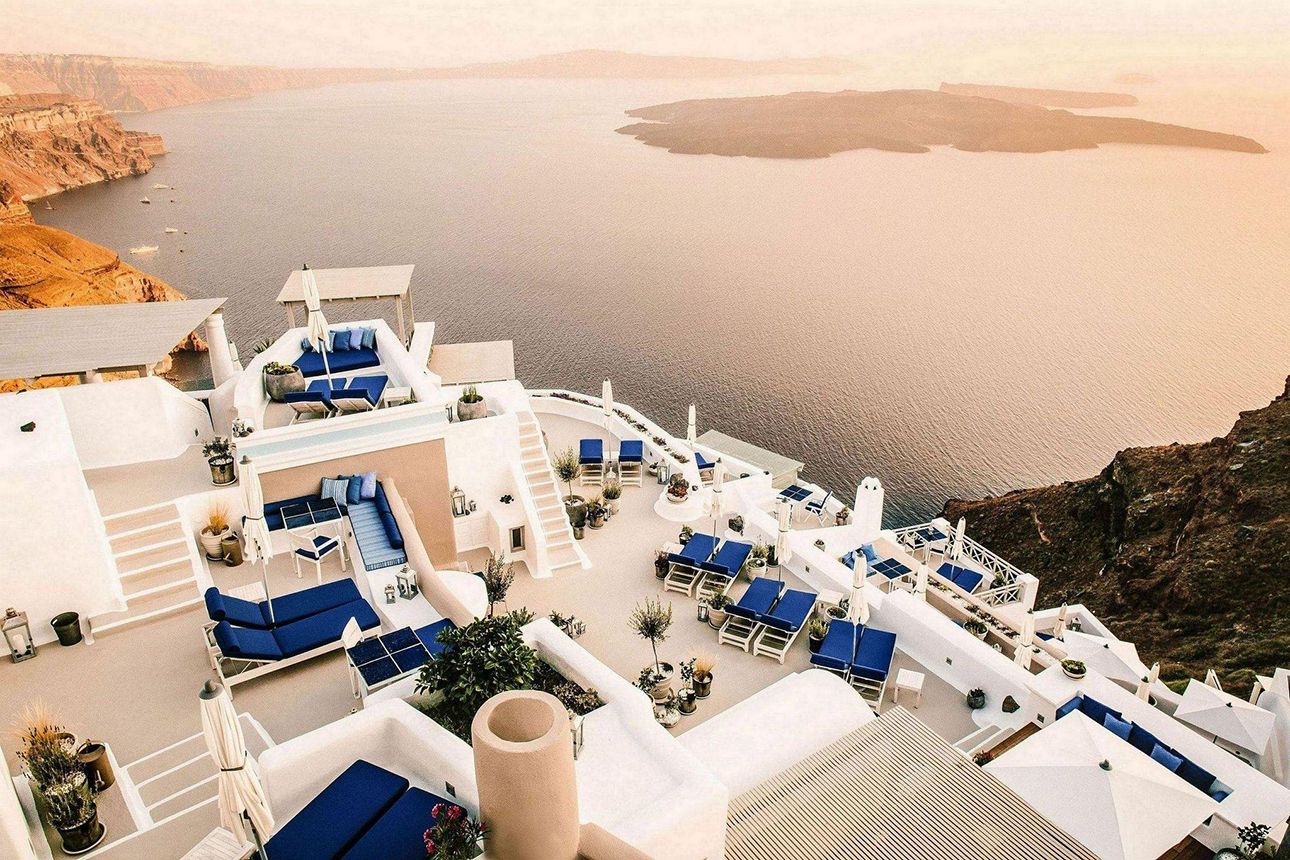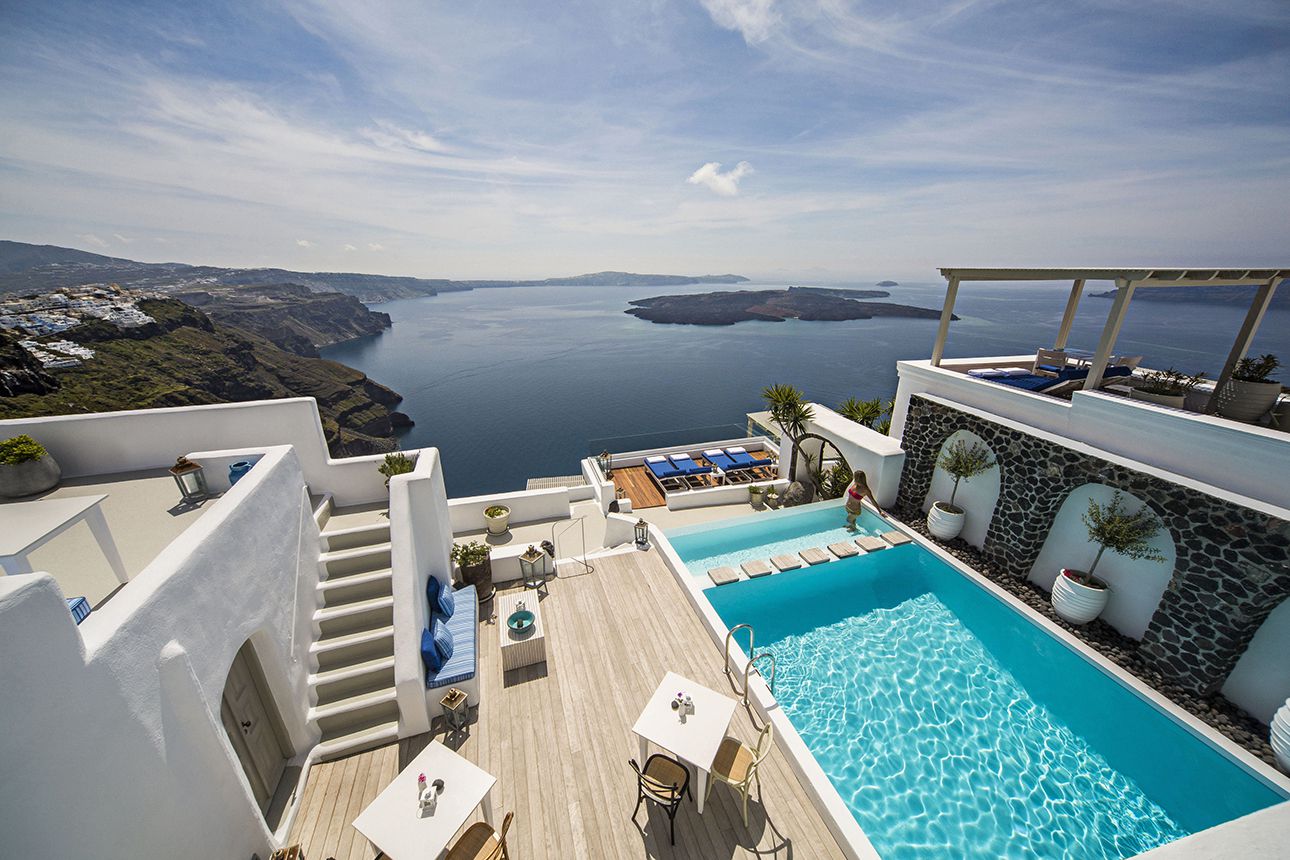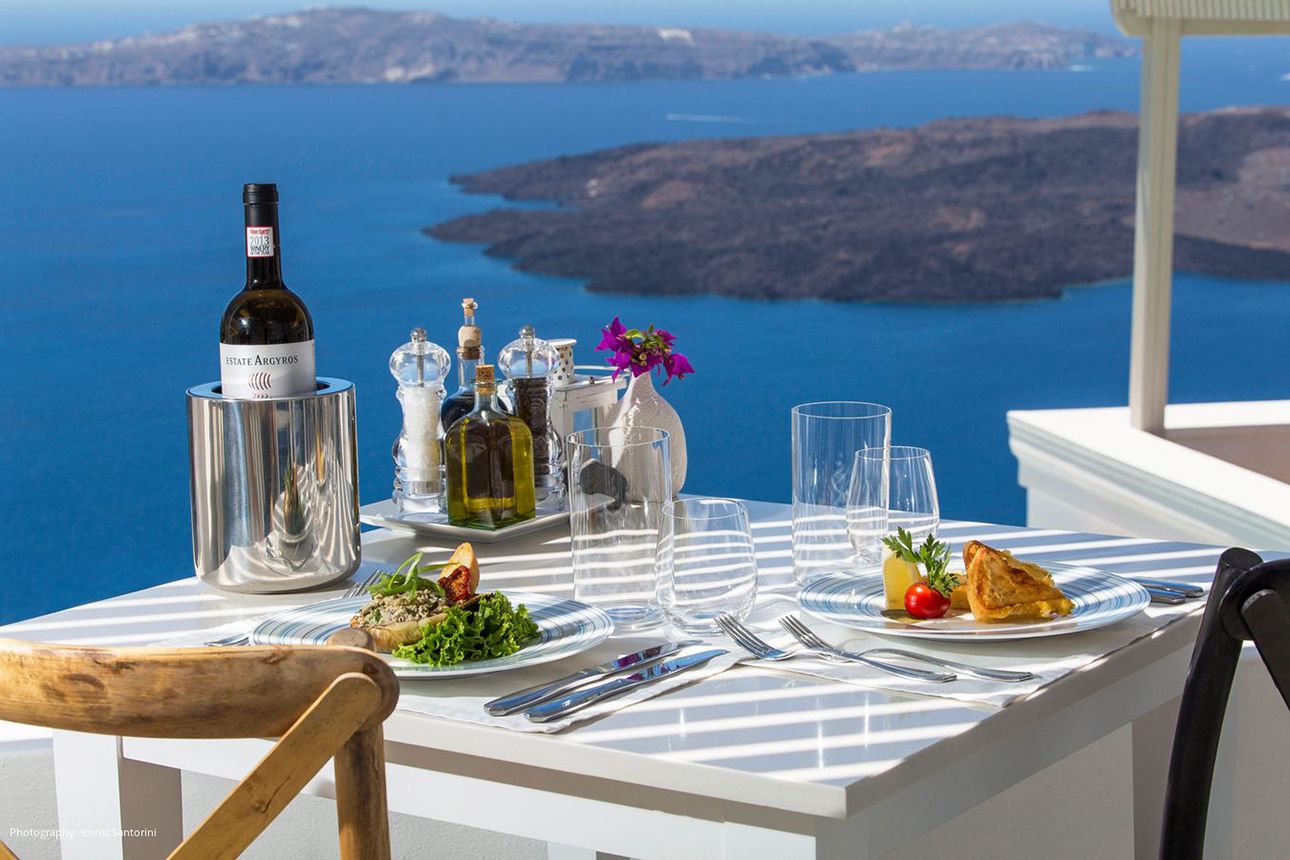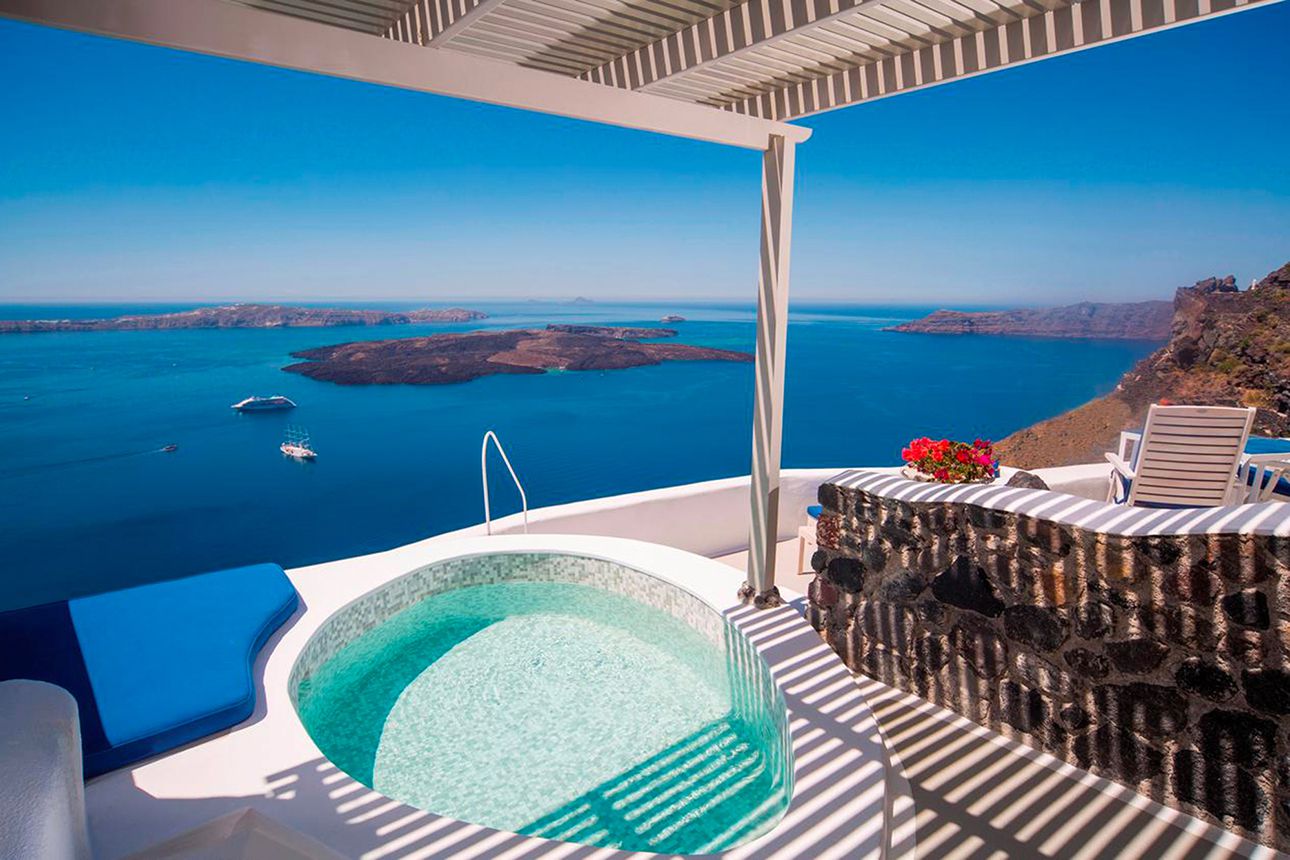 Fitness facilities
Airport transfer
Free parking
$786.00
Price per night from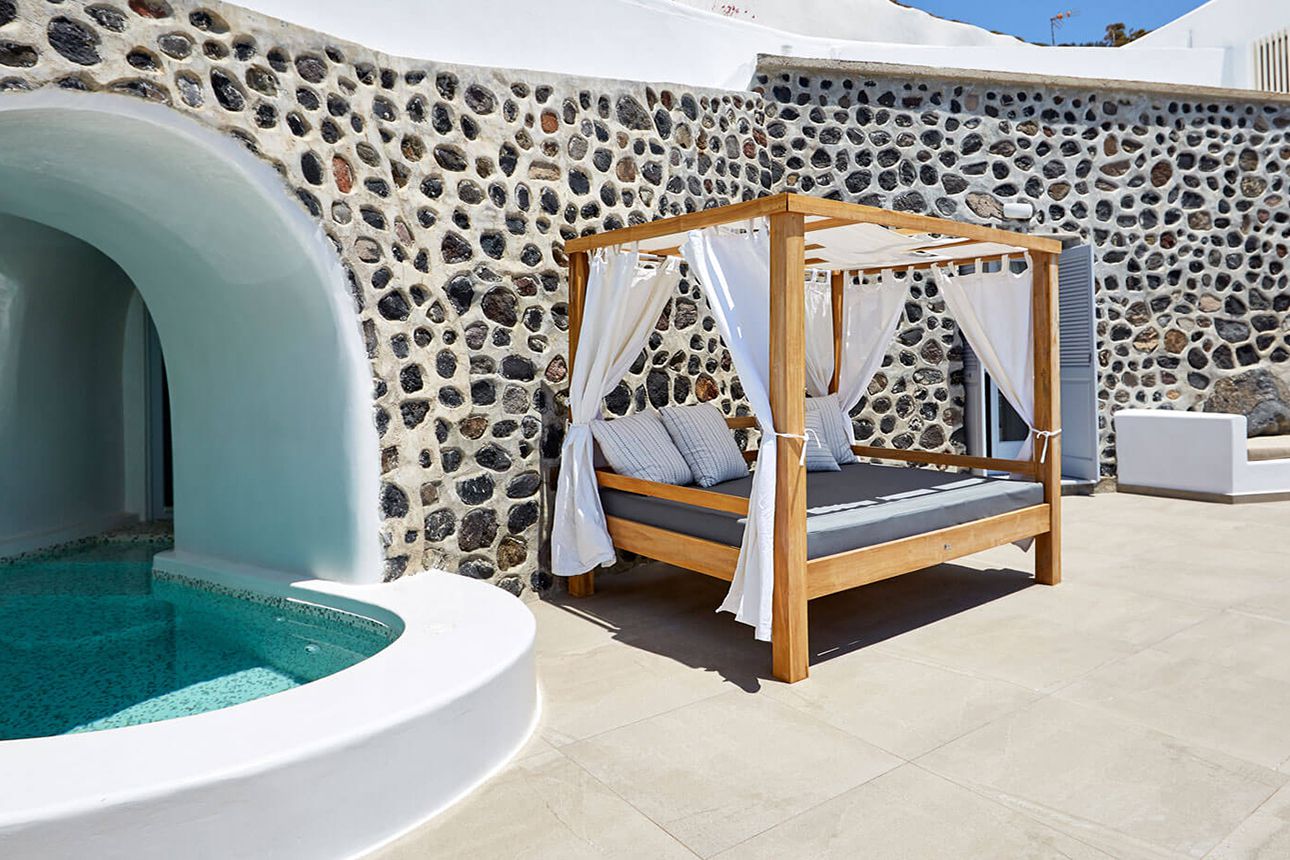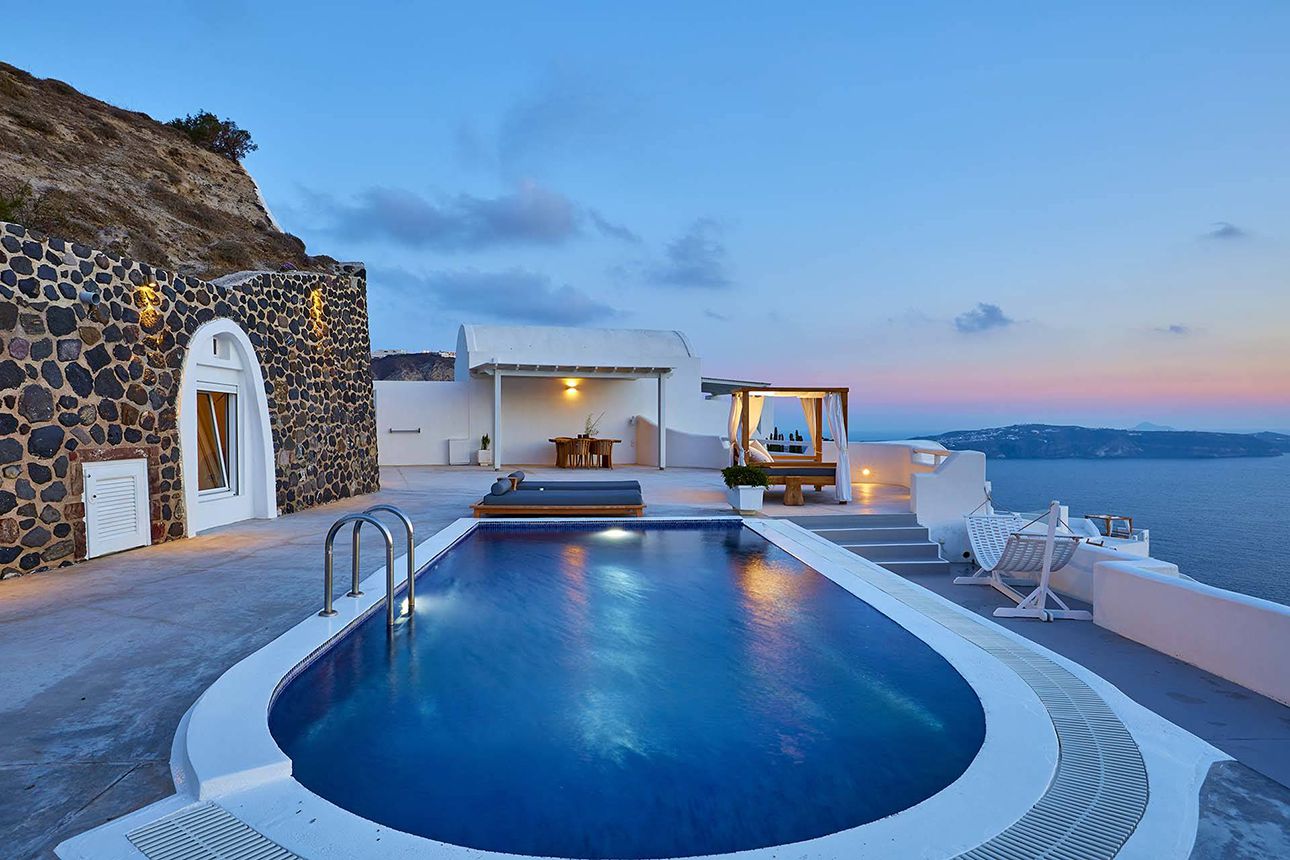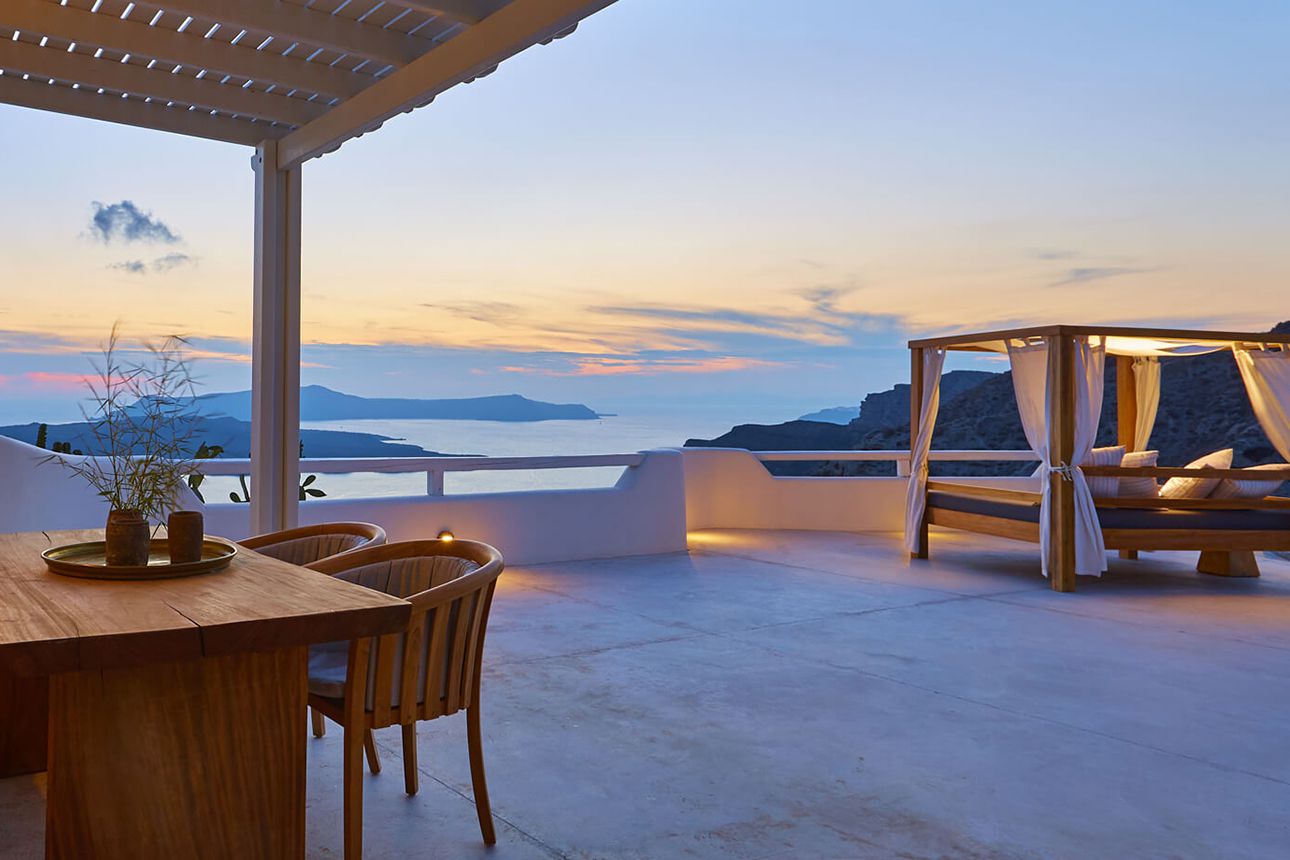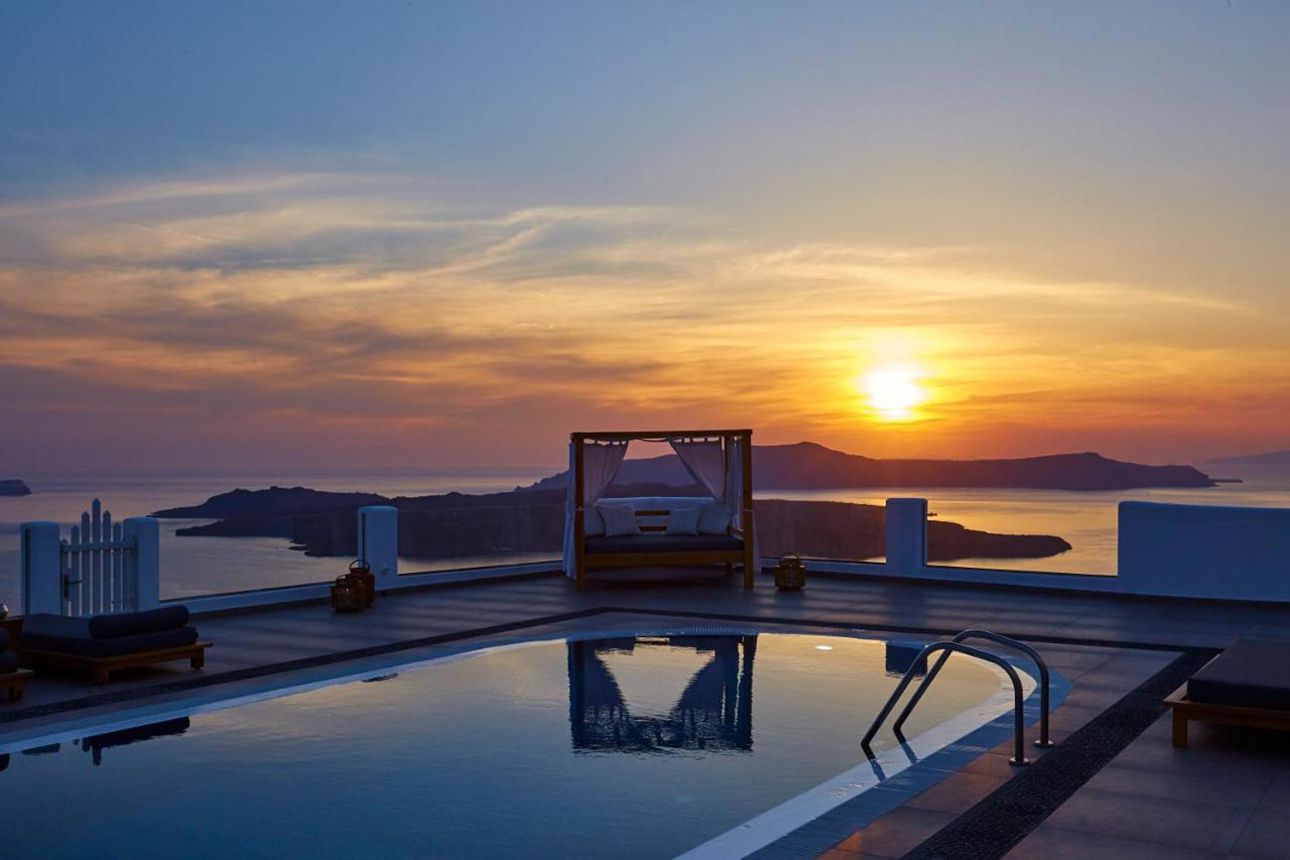 Free WiFi
Airport transfer
Air conditioning
$1,084.00
Price per night from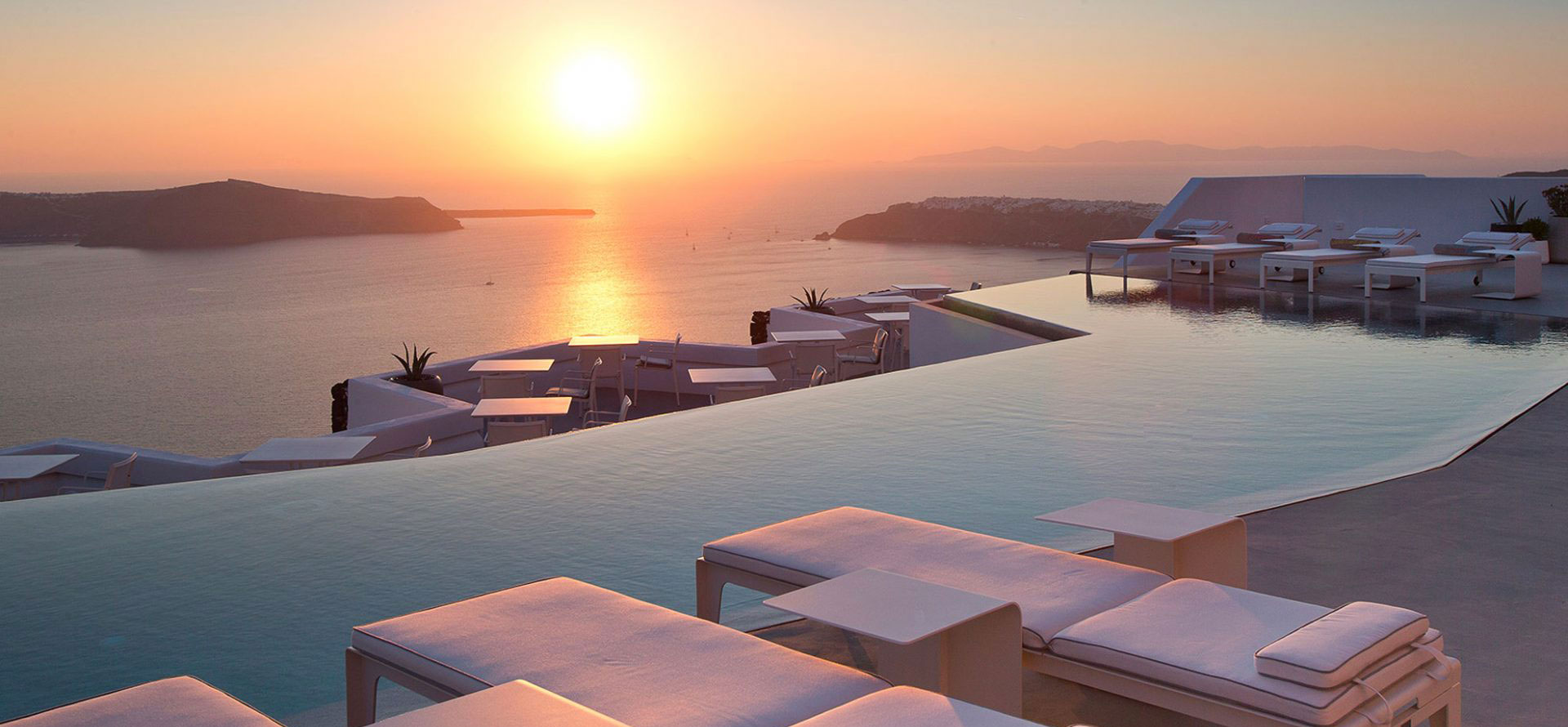 What You Need to Know!
An all-inclusive Santorini Greece package is the best option to enjoy a premium experience. Unlike paying for your room only and sorting all other expenses yourself, an all-inclusive Santorini resorts package covers them. Your foods, drinks, activities and, lots more will be covered in all-inclusive Santorini packages. You may even go on trips to luxury places depending on which plan you select.
Ready to go on an all-inclusive Santorini vacation? This article provides adequate information on some of the best all-inclusive resorts in Santorini. Greece including their packages, location, and respective prices. We hope you find it handy.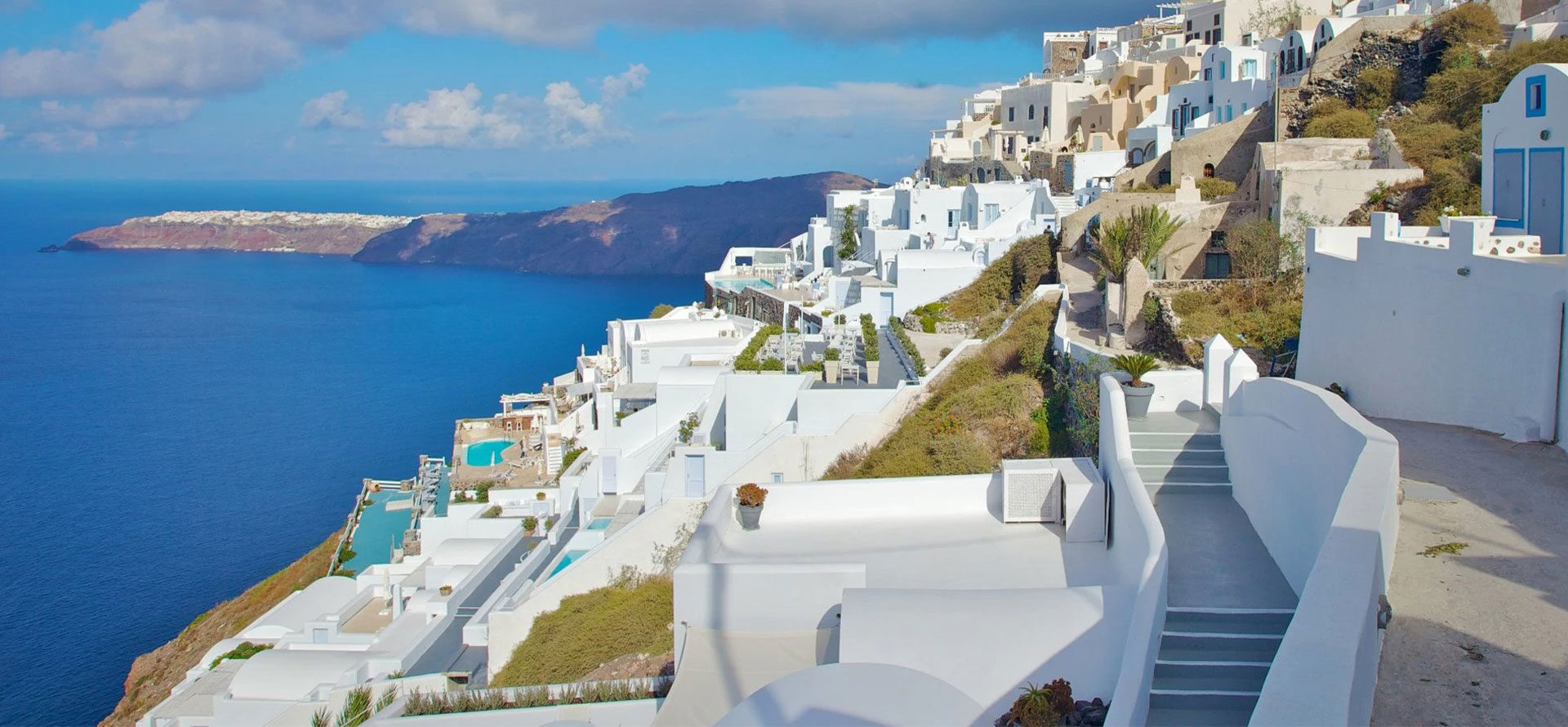 Best Time to Visit Santorini All-Inclusive Resorts
The best time to visit Santorini, Greece is in April, May, September, and October. Those are the shoulder periods between the dry and wet seasons. During those periods, the weather is mild and perfect for touring the island. You can also enjoy swimming as the sea is warm and suitable for bathing. Crowds are fewer during the shoulder seasons because springers head back home, and others move earlier before summertime.
Summer launches around June through mid-September. The weather is usually hot and leaves tourists exhausted after walking the streets of Santorini. Summertime is not a good time to tour. The best you can do is swim, relax, and enjoy indoor activities. People who do not fancy going out can enjoy their visit to Santorini during the summer seasons. Nightcrawlers will also enjoy midnight parties in that period.
The rainy season comes around November all through March. There are usually heavy downpours around December till February. Daytime in the wet seasons is cold while the evening breeze is chilling. However, as the rain eases around March, the temperature and humidity in Santorini increase. You should pack a jacket if you plan to go out at night during the rainy season.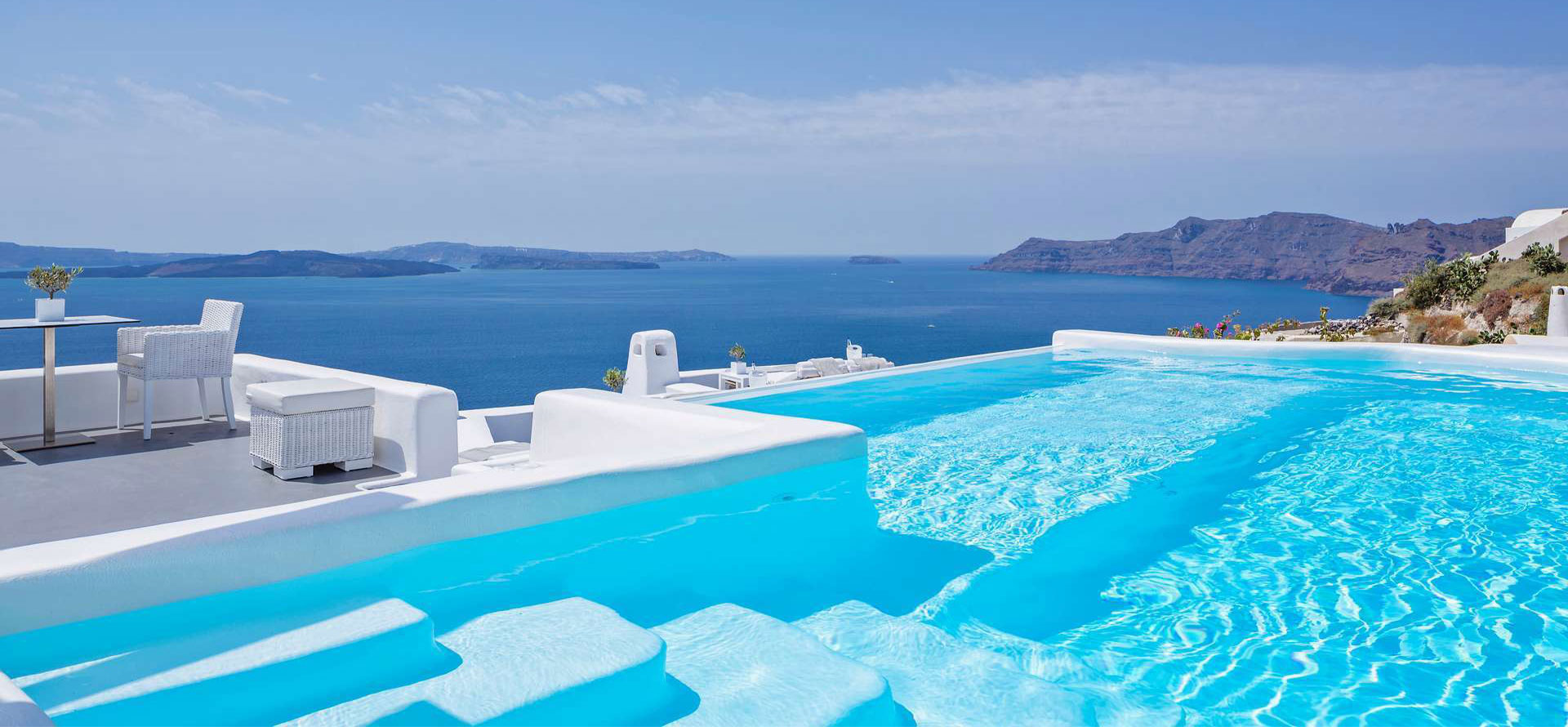 Average Cost of All-Inclusive Resorts in Santorini
Santorini all-inclusive resorts expenses depend on several factors. During the peak season, the cost of everything from flights to accommodation, hikes. The number of tourists that visit Santorini during that period, influences the flow of hotel prices. Since the weather is perfect for touring, the island is usually filled to the corners in the peak season. That allows the resort owners to raise their fees higher than regular rates.
Travelers should pay for their all-inclusive Santorini hotels packages two months before their trips to enjoy massive discounts. Your expenses during the visit to Santorini also depend on the type of all-inclusive Santorini Greece package that you select. The prices vary by resort and the items included in the chosen plans. Classy resorts tend to charge more than hotels with average facilities. Festivities influence the cost of Santorini resorts all-inclusive too. Hotels allow discounts on their all-inclusive Santorini packages during notable festivals and events like; Independence Day, new year, and the Ifestia festival.
Conclusion
Santorini, Greece ranks top among the top tourist destinations in the world. Like most Greek islands, a tour to Santorini, Greece promises loads of fun and a trip full of discoveries. Subscribing to an all-inclusive resort Santorini Greece will make the vacation even better.
FAQ
How much does a Santorini All-Inclusive Resorts vacation cost?
The average cost of a Santorini All-Inclusive Resorts vacation is $2,500. This includes airfare, accommodations, and meals. For a more luxurious vacation, the cost can be as high as $5,000.
What is the best part of Santorini to stay?
The best part of Santorini to stay is in the town of Oia. Oia is located in the northern part of Santorini and is known for its stunning sunsets. The town is also home to many All-Inclusive resorts that offer great amenities and activities for guests. Santorini All-Inclusive resorts are the perfect place to relax and enjoy the incredible views of the island.
How many days do you need in Santorini All-Inclusive Resorts?
If your goal is simply to relax and enjoy the amenities of your resort, then a few days should be plenty. However, if you want to explore Santorini's stunning scenery and historic sites, you'll need a bit more time.
Top Hotels & Resorts
Tags: travels deals, nassau all inclusive resorts, hotels downtown oklahoma city, hotels fort worth downtown, syracuse downtown hotel, all inclusive resorts in napa valley, top hotels pigeon forge, anguilla all inclusive packages, seychelles vs nigeria vacation, best all inclusive peru, honeymoon suite north carolina, barbados kid friendly resorts, algeria vs seychelles, hotel near bozeman airport, best time to travel to egypt, tahiti packages all inclusive, best hotel in memphis, honeymoon st lucia resorts all inclusive, columbus hotels near the airport, st john st thomas