If you've ever flown over the Florida Keys, you've probably seen the stunning blue waters and vast stretches of coral reefs and sand passing below. With many sections of the United States having bitterly cold winters, going to beaches in the Keys is a great holiday destination. The Keys have nearly 1,700 islands, the bulk of which are small and deserted. However, the Keys beaches are still worth visiting, especially those who enjoy small, powdery white beaches lined with palm trees and soaked in a warm, shallow blue sea. With magnificent reefs and Marine life, it's no surprise that the best beaches in the Keys consistently rank first - especially among Americans, who have the most accessible access to this tropical paradise.
Keep this list of the most beautiful beaches in the Keys in mind. It will assist you in discovering unique summer vacation spots when you plan your trip.
Our Favorite Hotels & Resorts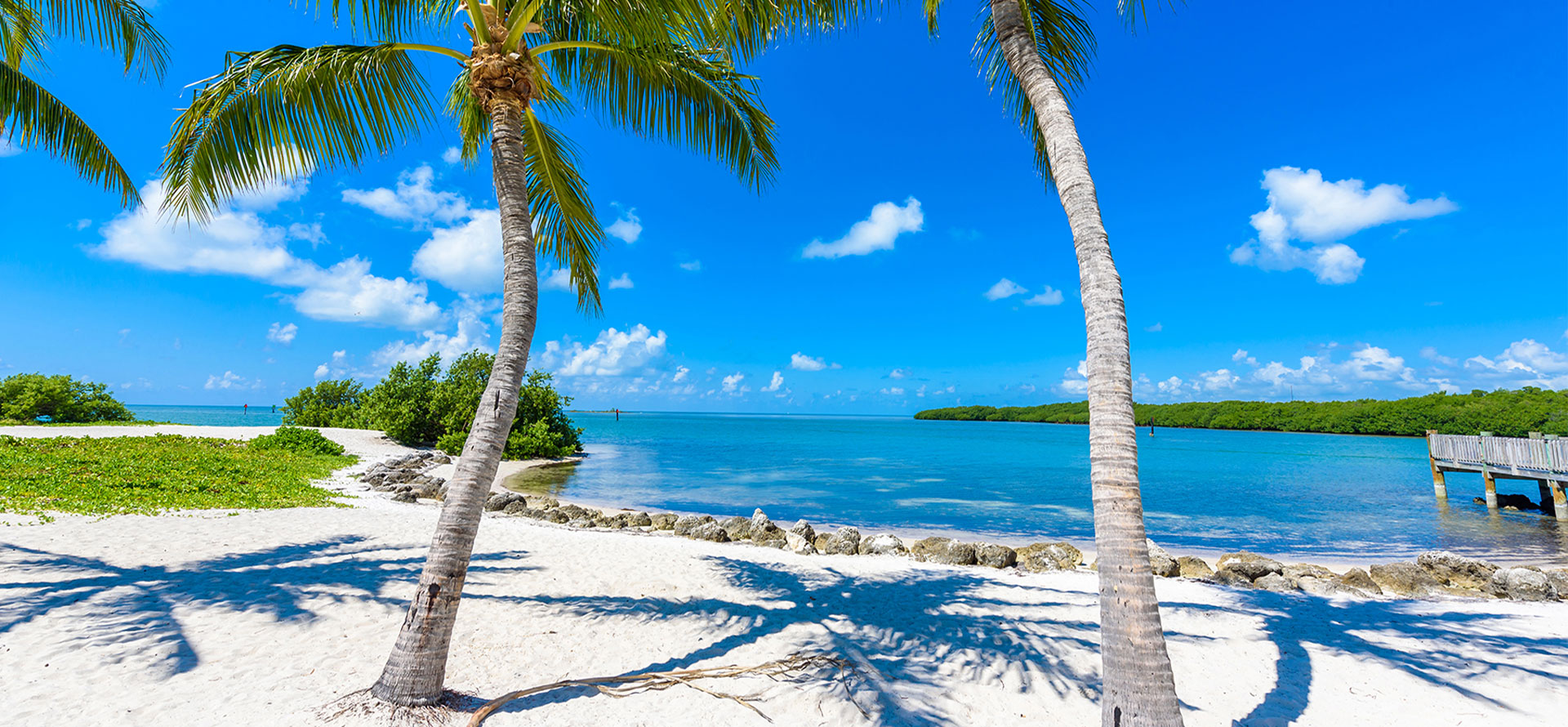 Calusa Beach
Calusa Beach is one of the most beautiful beaches in the keys. It is located between Big Pine Key and Marathon, on the gulf side of Bahia Honda State Park. It offers peace with its gently lapping waves and serene, shimmering waters due to its sheltered environment. Calusa Beach is suitable for families with young children.
It has a narrow expanse, encroached by grasses and picnic tables, providing a seaside spot to enjoy the beach's food and souvenir booths. Its waters are quiet enough for little ones to enjoy, and it's only a short walk from the nearest parking spots, framed on its western side by the majestic and historic Bahia Honda Bridge. Even though Calusa Beach has 58 camping spaces, the popularity of the beach means that bookings are required up to a year in advance, and it's unusual to locate a free pitch on the spot during peak season.
Smathers Beach
There's a good possibility you won't get bored at Smathers Beach because it is the famous beach in the keys. It's the most extensive public Beach in Key West, and it's complete with activities, including wind and kite surfing, kayaking, and jet skiing. If you'd rather stay on the beach, there are volleyball nets and sun loungers where you can watch the people. A busy mix of bikers, skaters, and runners can be found adjacent to Roosevelt Boulevard, taking advantage of the beautiful Florida sunlight. If all the excitement has worn you down, refuel at one of the many food trucks surrounding the avenue.
Numerous eateries provide lunch and dinner after a day on the sands or in the surf. It's around three kilometers long but just about 30 meters broad. There is also the option of going sailing. Some individuals jog down the beach every day, although it can be rather hot for those who aren't used to it.
Dry Tortugas National Park
The Dry Tortugas national park is also one of the most popular beaches in the Keys. It begins in Key West and ends in the Bahamas, known for its modest, hidden beaches and spectacular displays of aquatic life. The Dry Tortugas National Park is notable for its abundant marine life and historic Fort Jefferson from the nineteenth century. The park is located 100 kilometers west of Key West and is pretty secluded. Seven tiny islands may be reached by boat or seaplane. Keep a lookout for loggerhead and leatherback turtles, which frequent this region. You might even want to check out the epic 19th-century Fort Jefferson. This fort is rarely crowded because of its location, and the people you may meet are likely to share your interests in the environment and its preservation.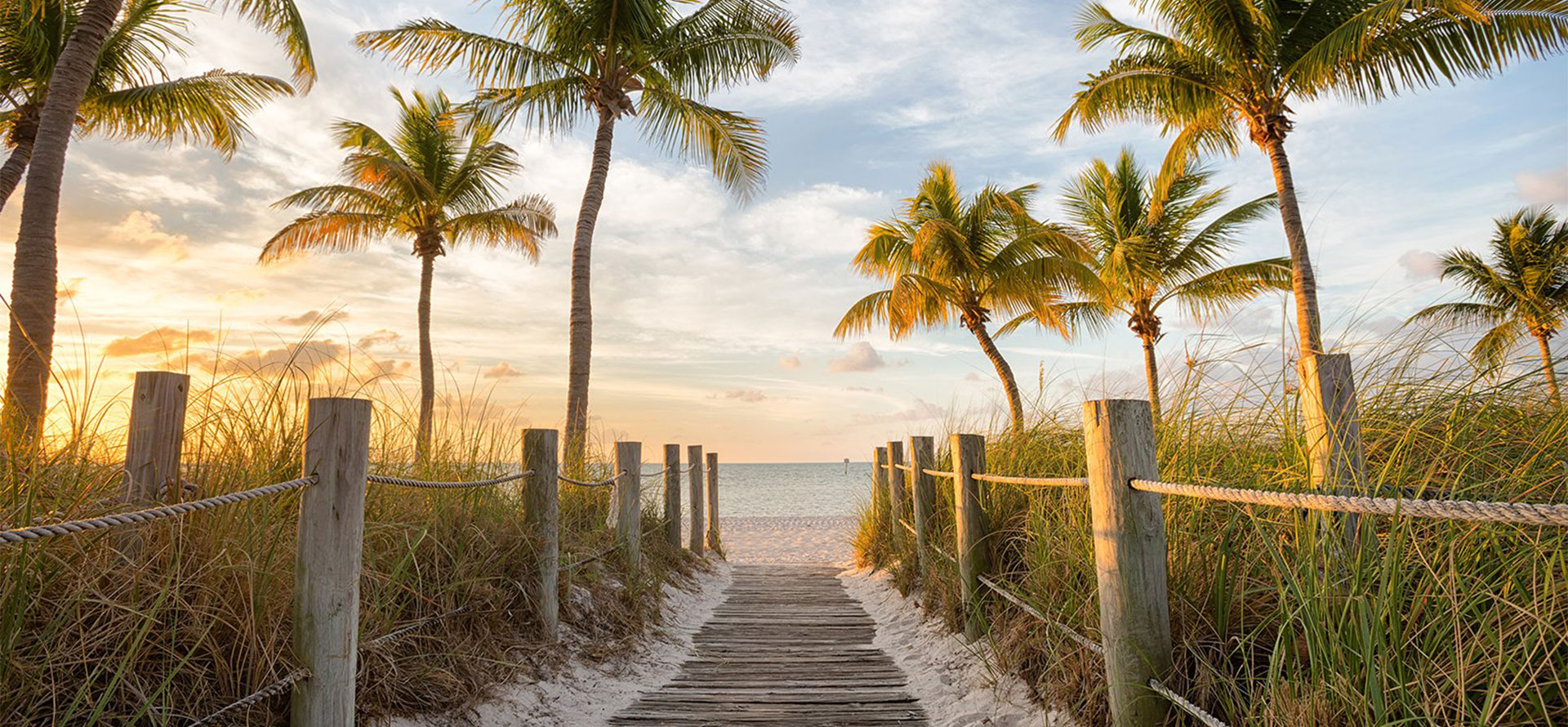 Sombrero Beach
Sombrero is one of the top beaches in the Keys. It has decent accessibility for disabled people and facilities with showers, pavilions, and restrooms. There is also a playground with swings for kids. Sombrero Beach is also an important breeding location for endangered sea turtles. As a result, visitors are prohibited from approaching the nests until the baby turtles have hatched and swum away. However, there is still plenty of room; the turtle region occupies less than 10% of the overall beach. Sombrero Beach attracts people for more than sunbathing; from April through September, it becomes one of the top sea turtle nesting areas in the Keys. Whereas the best beaches in the Keys, Sombrero Beach's water is a little deeper than most beaches in the Florida Keys; thus, it's recommended for experienced swimmers. Swim just off the beach for some snorkeling, but be cautious of the rocks.
Zachary Taylor State Park Beach
Zachary Taylor beach is the top beach in the Keys. This beach destination mixes pristine sands and a glistening sea with historic structures and plenty of swimming, canoeing, and kayaking opportunities. This park, which was inaugurated in 1973, combines history and enjoyment. If you want to go away from the beach, take a tour to Fort Taylor, erected in 1866 and still intriguing today. However, with excellent snorkeling and swimming and the opportunity to picnic or fish, you may want to stay put. A nature walk is fantastic, and you may rent a bike to explore the entire park. If you're looking for something a little more cultural, you can stop by the historic Fort Zachary Taylor to know about the history of the Keys.
Higgs Beach
With its 16.5 acres of coastline, Higgs Beach is the ideal beach vacation, and it is also a popular beach on the Keys. This is a large beach with appealing warm water. Higgs Beach is one of the beautiful beaches in the Keys for beach activities and water sports such as volleyball, kayaking, and snorkeling, with equipment rentals available for those who don't have their own. Higgs Beach is near Smathers Beach yet offers a more relaxing atmosphere. The tropical scenery creates a beautiful atmosphere with palm trees enclosing the white sand and blue waves.
There is a refreshing breeze in general, and there are magnificent gardens behind the sands with intriguing flora and animals if you need a break from the sands. Higgs Beach is a dog-friendly park with separate spaces for canine friends' little and large dog areas. You'll also discover a playground and a place to stroll your dog. Higgs Beach is ideal for those who can't decide whether they want a relaxing or energetic day. Higgs Beach should be your go-to destination when Smathers Beach becomes too busy.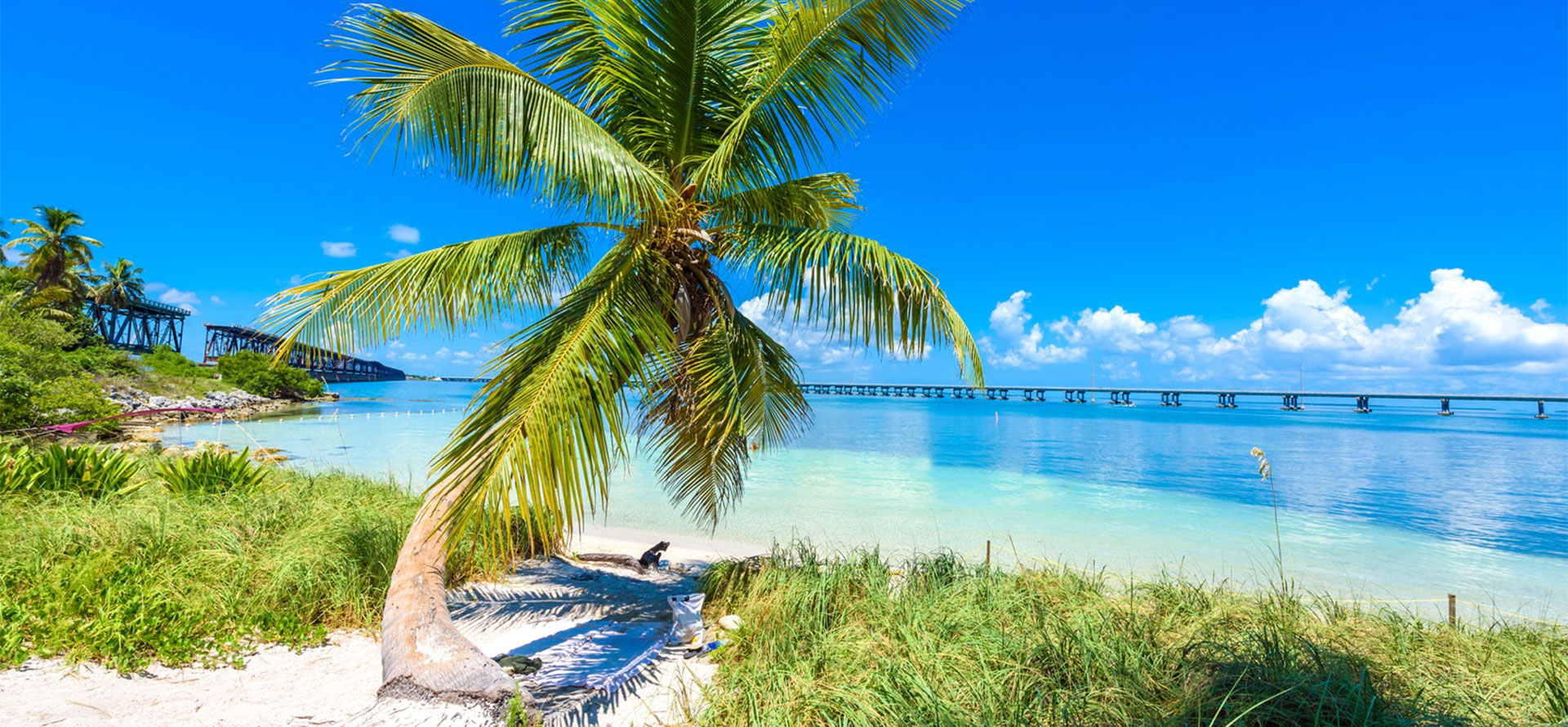 Harvey Rest Beach
C.B. Harvey Rest Beach is one of the best beaches in the keys to start your day if you're an early riser. This stunning dawn location should be enough to make you reluctantly get out of bed. If this isn't your thing, the beach at sunset is as beautiful. Yoga lessons are performed on a deck overlooking the beach every evening, providing a peaceful way to end the day with the beach bathed in golden light. As its truncated name suggests, Rest Beach isn't huge, and there aren't many activities, yet the shore makes for a fantastic shot.
One of the charms of its beach is that it is likely to be quieter than others on Key West. Between these lovely times of day, it is perfect for the art of doing nothing by reading a book in the sun, snorkeling, or watching anglers do what they do best on the White Street Pier (which divides it from Higgs Beach).
Anne's Beach
It's named for Anne Eaton, a local environmentalist. Anne's beach is on Islamorada and is surrounded by beautiful mangrove trees, a wooden boardwalk, and many nudist sunbathers. This beach is the ultimate bliss if you don't mind the 'lounging without clothing' area.
This popular beach in the Keys is ideal for a vacation, whether you wish to rest or engage in more energetic activities. Some people have been known to step on some marine life while exploring the shallows because the water is blue and shallow and has parking, restrooms, and picnic tables.
If you're concerned about nudity, it has many private nooks where you may avoid it. Take lunch and relax on a picnic table or in the sand while enjoying the sun. You may easily stroll a quarter of a mile into the sea due to the shallowness of the water.
Conclusion
Arguably, the beaches in the Keys are the best places to take a vacation. This archipelago is synonymous with tropical getaways due to its gorgeous white sand beaches, stunning sunsets, and turquoise waters. Grab your flip-flops and sunglasses, and head to one of the top beaches in the Keys for a day of fun in the sun.
Our Favorite Hotels & Resorts Full Info