Known for its abundance of quality rum, Puerto Rico is one of the favorite Caribbean islands in the United States. It houses many wonders and destinations that attract millions of tourists to the location every year. Puerto Rico beaches are one of the abundant attractions available on the island. Puerto Rico alone has hundreds of beaches, with a cumulative water area of about 270 miles. You simply cannot talk about the Caribbean island without mentioning the stunning beaches. They are the main reason most people choose Puerto Rico as their vacation destination.
Best Hotels & Resorts
If you are looking to visit the area soon, it will help to get familiar with the top beaches in Puerto Rico. As a tourist, you may not be able to check out all the beaches in Puerto Rico due to their number. Luckily, we have compiled a list of some of the most beautiful beaches in Puerto Rico so that you know where to start.
Check out some of the best and most famous beaches in Puerto Rico and where they are located below.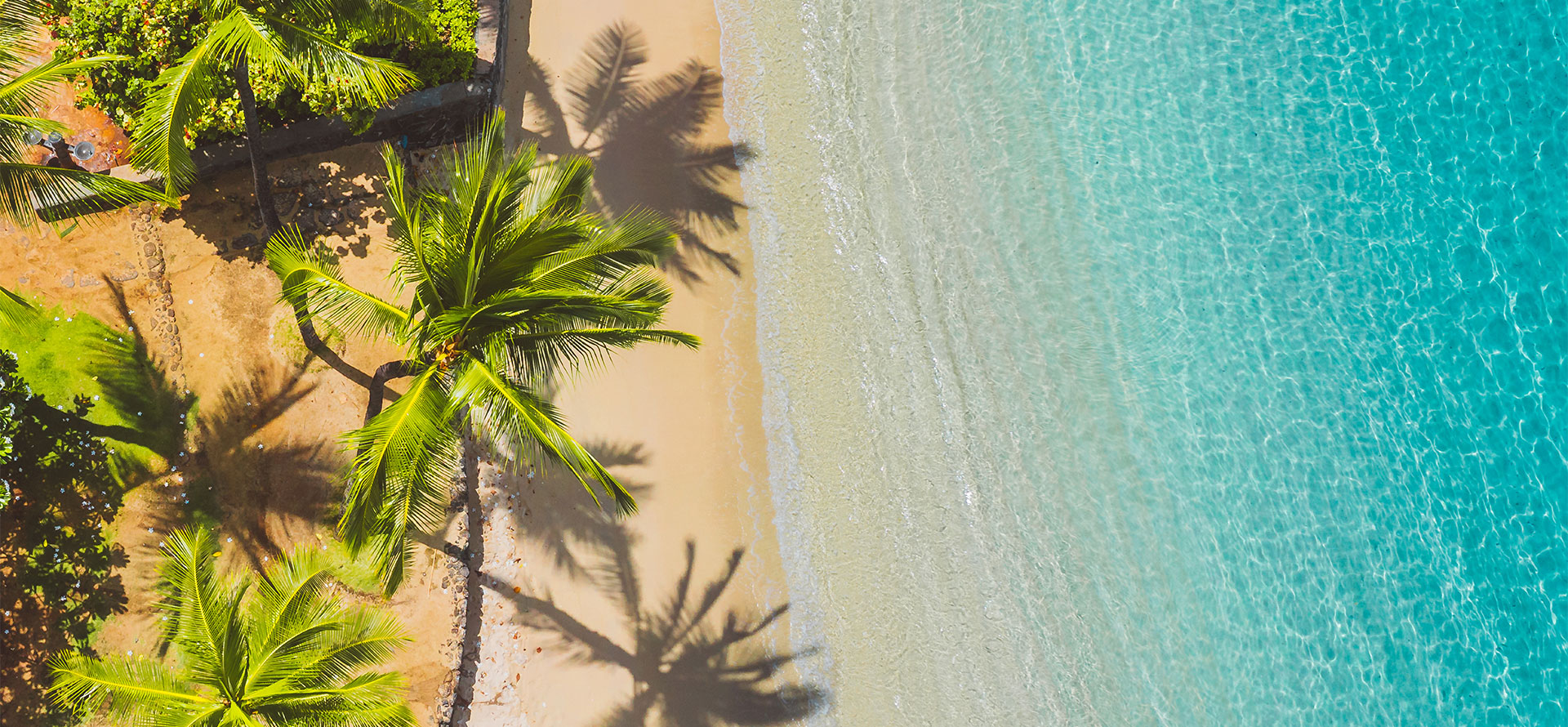 Sun Bay Beach, Vieques
Located east of the town of Esperanza, the Sun bay is the most popular in Vieques and one of the best beaches in Puerto Rico. Sun Bay is not just famous for the beautiful scenery it offers, but it is also the only beach with facilities in Vieques. It has bathrooms, a campground, a swimming area, and a snack shack where visitors can get food and drinks. The campground costs $10 per use and requires you to bring your camping stuff, tents, and sleeping bags. The beach is free, but there is a parking fee of $4 if you own a car.
Sun Bay facilities are open during Vieques peak seasons, from May to August every day from 8:30 am to 6 pm. Other times, the facilities are accessible from Wednesdays to Sundays. However, the beach can still be accessed any day of the week for free, only that you will not use the facilities. Sun Bay beach is one location that you should not miss when on the Island, especially if your vacation area is near Vieques. You can sit by the water to enjoy the view, watch wild horses in the afternoon, engage in water sports, or even stroll to Esperanza.
Tortuga Beach, Culebrita Island
Tortuga beach is also called turtle beach and is located on Culebrita island. Its name comes from the magnitude of sea turtles that hang around the coasts most times of the year. The white sand and shallow clear waters of Tortuga beach make it a choice location for people who enjoy diving. Apart from that, the beach offers great snorkeling sessions and leads to a couple of intriguing places. You can hike the different trails from the beach to visit the lighthouse, tidal pool, West beach, and the Trash beach.
Since the Tortuga beach is small, there are no facilities on the grounds. You should carry anything you need for a swell day at the beach. Nevertheless, there are several things to do while on Tortuga beach. You can dive, snorkel, kayak, camp, surf, go on boat rides, engage in water sports, or hike to the linked destinations.
Luquillo Beach, Luquillo
Tourists enjoy visiting Luquillo town because of its exceptional landscape, fun outdoor locations, and of course, its main beach. Laquillo beach, also called Playa Luquillo or Balneario Monserrate, is one of the most popular beaches in Puerto Rico. Its superfine white sand, clear waters, and palm trees make the beach postcard-worthy and worth visiting any day. Due to its vast land, Luquillo beach offers several picnic spots to its visitors. There are also facilities, like restrooms, showers, and kiosks available on the grounds.
While driving to the beach, you should look out for Kioskos de Luquillo around PR-3. It is a cluster of restaurants, gift shops, and bars where you can get most of the things needed for your beach day. And if you forget to stop by, don't fret. The beach area itself has multiple kiosks where you can get snacks and rent picnic canopies. You can also hike the El Yunque rainforest in the morning and retire at the beach for a complete experience.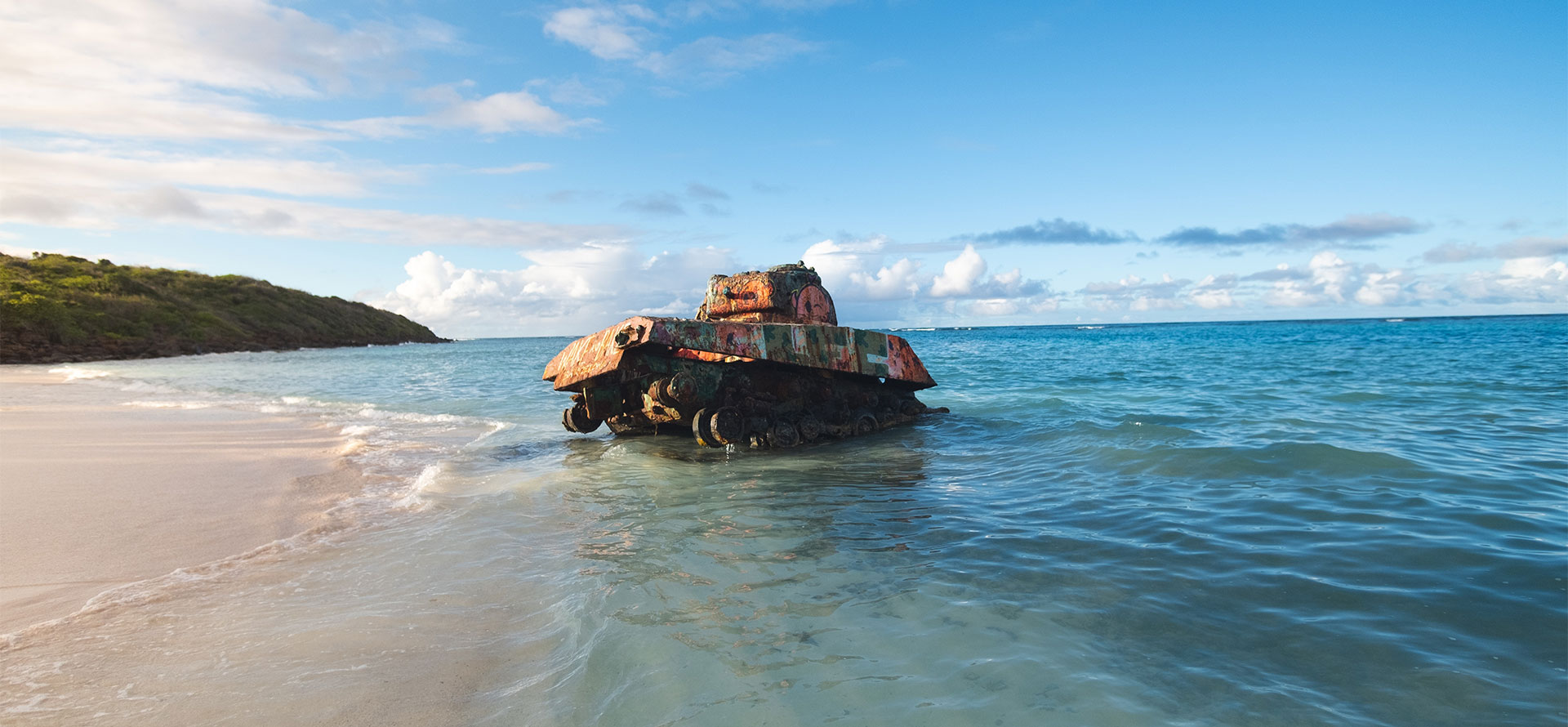 Flamenco Beach, Culebra Island
Flamenco beach is probably the best beach in Puerto Rico, and if not, it ranks among the top five on the Island. Not only does it have a stunning appearance, but Flamenco beach also has different fun activities for everyone. The only group that may give an average rating for the beach are the surfers due to its waveless nature. Asides from that, visitors can swim safely, snorkel, enjoy the beach sand or sit by and take in the view. Flamenco Beach has several amenities that make your beach sesh worth it. There is a camping area, lifeguards, showers, bathrooms, changing rooms, refreshment-equipped kiosks, and a parking area on the grounds. Don't be surprised if you find a crowd on the beach when you visit. Its postcard-perfect appearance makes it one of the most popular beaches in Puerto Rico.
Isla Verde Beach, Carolina
Isla Verde beach, also known as Playa Alambique or El Alambique beach, easily attracts visitors and locals due to its laid-back atmosphere. The beach has convenient amenities like snack bars, restaurants, umbrellas and beach chairs, and a bathroom for premium enjoyment. Due to its proximity to SJU airport, Isla Verde beach overflows with visitors who do not want to skip the regal sight. Its golden sand shores, tall palm trees, and calm waters make El Alambique a perfect family destination to enjoy swimming for everyone. Honeymooners will especially love the nightlife activities at Isla Verde beach because of its relaxing feel. Pine Grove, the wavy area of the beach, is where to go surfing if you enjoy the water sport. In short, there is a place for everyone on Isla Verde beach.
Mar Chiquita, Manati
The name, Mar Chaquita -meaning little sea does justice to the stunning small beach located in Manati. Mar Chiquita beach easily makes it to our list of best beaches, Puerto Rico, with its breathtaking scenery. Its oval shape, golden sand, and inviting turquoise blue and emerald green natural waters draw crowds every summer for swimming and snorkeling. Mar Chiquita does not have amenities like bathrooms and changing rooms, but there are food trucks selling snacks and drinks all week.
During the peak season in Manati, local artists swarm Mar Chiquita beach with their paintings, jewelry, and other creations. Some vendors rent out snorkeling items, beach chairs, umbrellas, and beachwear at that time. Outside summer, the crowds thin as the water becomes high and the rocks slippery. Nevertheless, you can still visit any time of the year to enjoy the magnificent view of the most beautiful beach in Puerto Rico.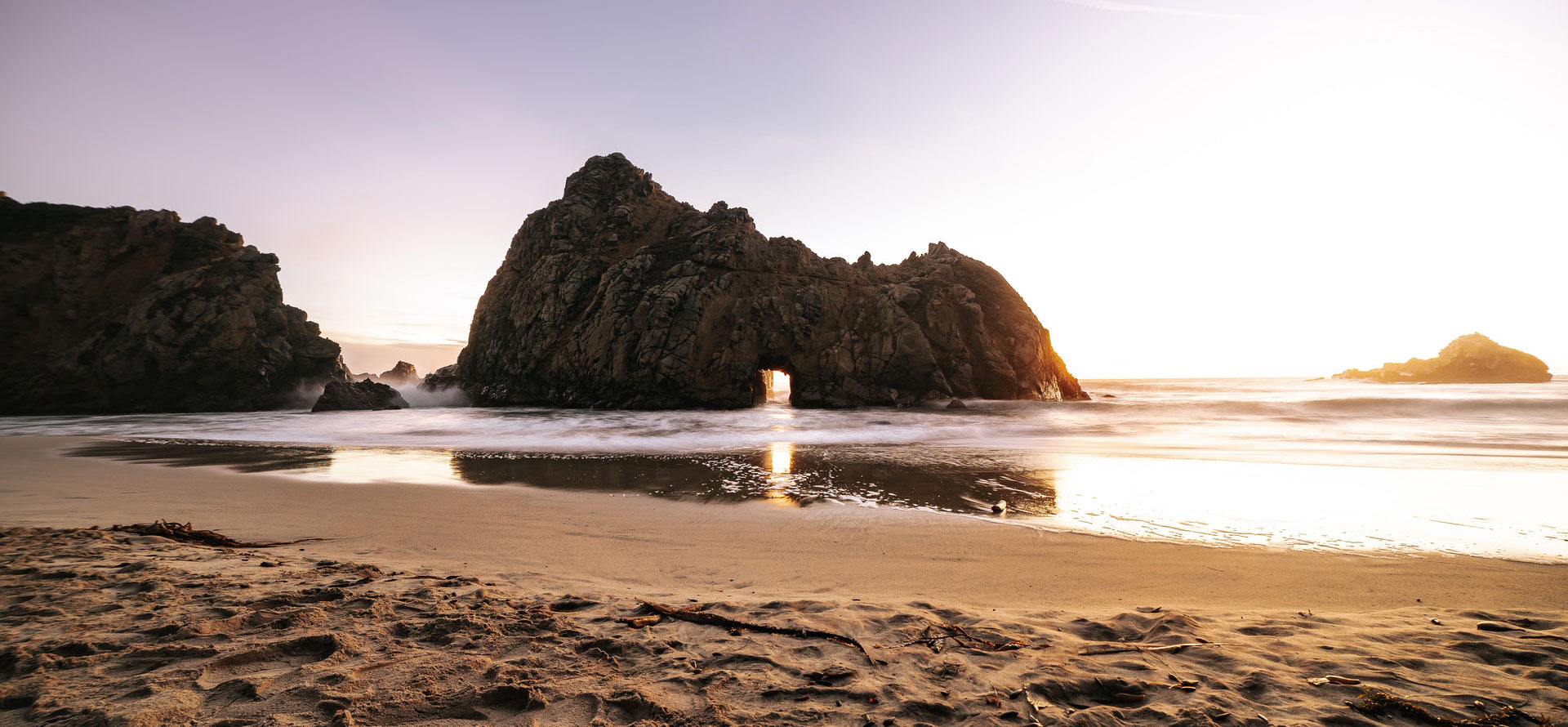 Playa Pelicano, Caja De Muerto
Located on the Caja de Muerto Island, Playa Pelicano is a small beach graced with calm deep blue waters and ivory-colored sands. It is an ideal spot for families, especially those with kids who enjoy swimming due to its calm nature. Pelicans and other sea birds also come out along the southwest end of the beach and perch on the rocks. You can enjoy the whole view -the birds, the blue natural pool, and watch your kids swimming while relaxing by the shores. Playa Pelicano has facilities like restrooms, Gazebos, picnic tables, and kiosks that ensure your convenience. You can easily walk to the snack bars to grab a plate and drinks during your visit or bring along some refreshments when coming.
Jobos Beach, Isabela
Playa Jobos easily wins the hearts of surfers because of its electrifying waves. Its combination of calm and rough waters creates opportunities for other water sports, like snorkeling, fishing, scuba diving, canoeing, and windsurfing. Jobos beach simply has an activity that everyone will enjoy on their visit. You would want to pay extra attention when visiting with children because of the riptide. Nevertheless, Playa Jobos is almost always crowded with visitors and locals out to enjoy the beach atmosphere all year. There are amenities like restaurants, bars, shady spots, umbrella vendors, and more. You can enjoy swimming with the colorful fishes and sea turtles, walking the shores, relaxing under the shade, or engaging in water sports. Everything works at Jobos beach.
Conclusion
Where are the best beaches in Puerto Rico? Our list of famous beaches, Puerto Rico contains eight of the best ones on the Island. With the picks, you can easily pick a beach when planning your visit to Puerto Rico.
Do you have other questions about Puerto Rico? We have other useful resources in Puerto Rico that you will find handy on our site. You can also search for information on other Caribbean islands and numerous cities across the globe on our site for free.
Top Hotels & Resorts