Honeymoon in Dubai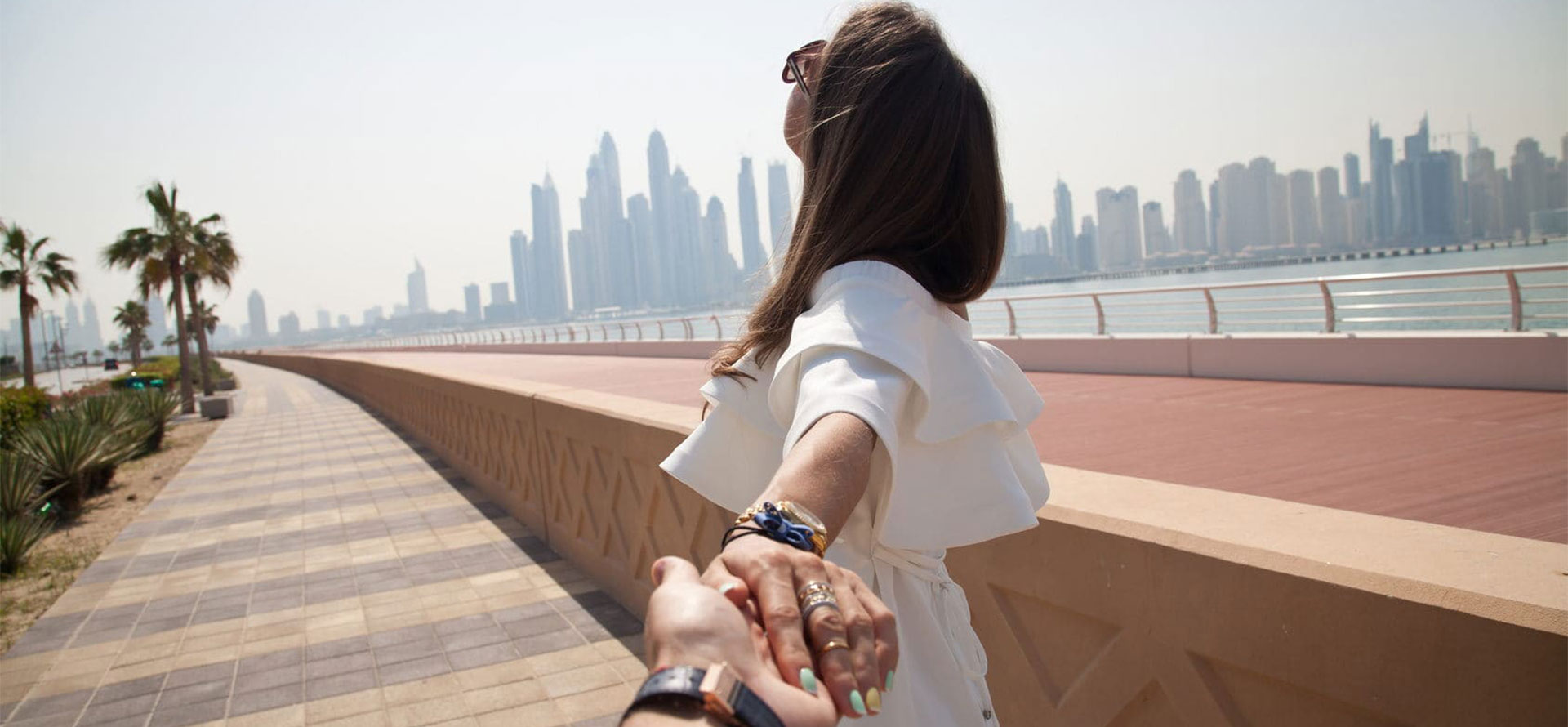 A Dubai honeymoon is one of the best you can choose. Here cosmopolitan city life meets adventure and glamor. With a mix of different cuisines, luxury hospitality, and the natural beauty of the desert, honeymoons in Dubai are some of the best available. Whether you want to relax by a pool or enjoy a mix of different cultures, a honeymoon in Dubai works well for many different personalities.
Though you can find Dubai honeymoon activities for all tastes, it's still important to research Dubai honeymoon hotels and resorts to make sure you find the location that's best for you. Some of the best honeymoon hotels in Dubai are very affordable too, so always explore different options before jumping into the first luxury Dubai honeymoon deal you see. You can also find great all-inclusive Dubai honeymoon packages, so keep an eye out for any package deals that will save you extra hassle when you arrive.
From romantic hotels to luxury suites, Dubai boasts a range of unique options that you won't find anywhere else in the world. Make sure you filter your search and include whether you want pools, restaurants, and sea views included too!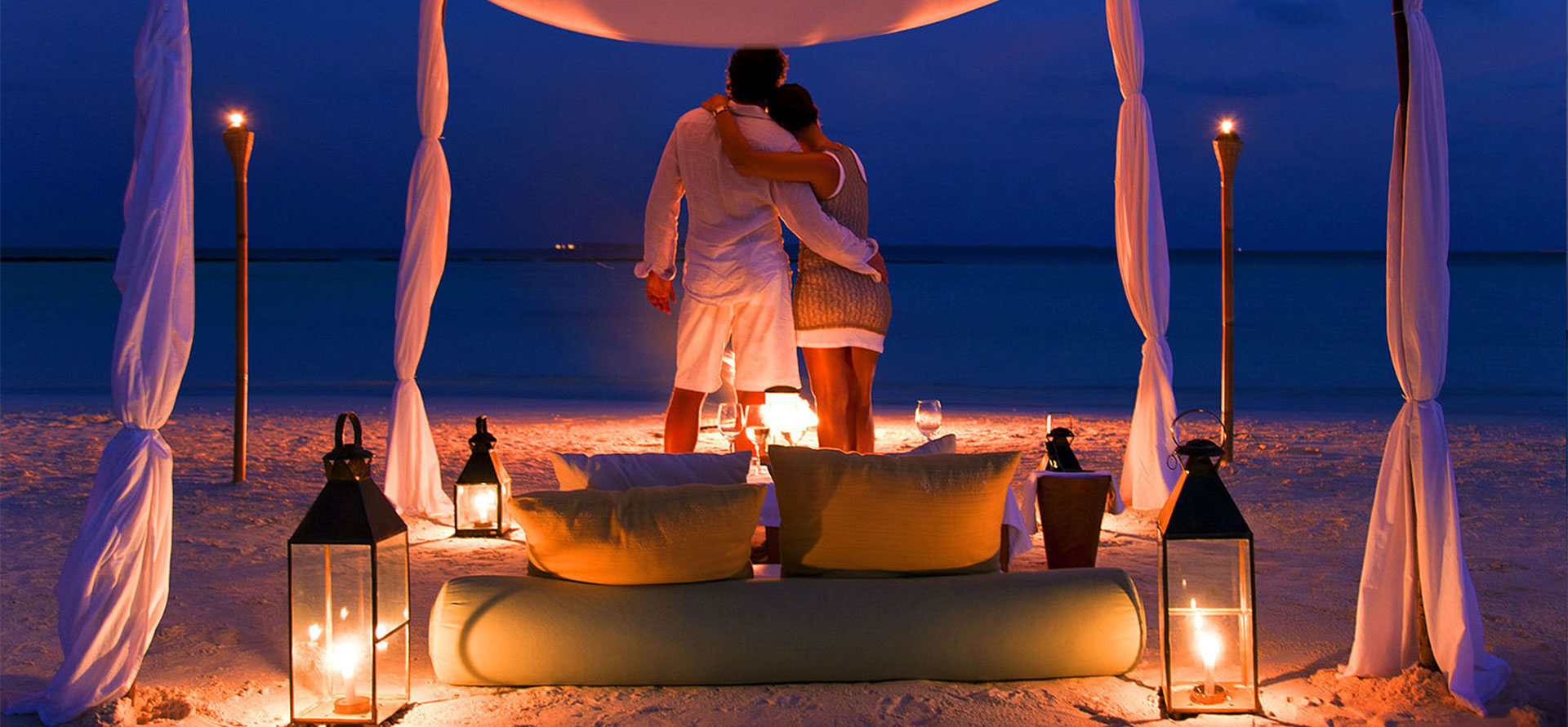 Best Time for Honeymoon in Dubai
Planning a honeymoon in Dubai? Don't forget to research the best season to visit! Dubai is a great option for anyone who loves the sun, but it's usually recommended that you visit during November to March as the summer season gets too warm for many tourists. The November to March months are still very warm and you can still expect the temperature to be around 77°F - 80,6°F or 25-27 degrees Celsius.
Many travel experts suggest that honeymoons in Dubai should be avoided in the summer months as the temperatures reach highs of 104 F degrees in July and August. While this is okay for some, many holidaymakers find this extreme heat uncomfortable. Dubai honeymoon hotels also tend to offer more packages in the cooler months, allowing couples to take advantage of their services whilst the weather is more enjoyable.
When it comes to precipitation, Dubai receives approximately 10 mm per month, except for in February where you can expect 40 mm, and December where there is usually 20 mm of precipitation. This is great news for anyone booking a Dubai honeymoon package, as you don't need to worry about getting caught in a rain shower!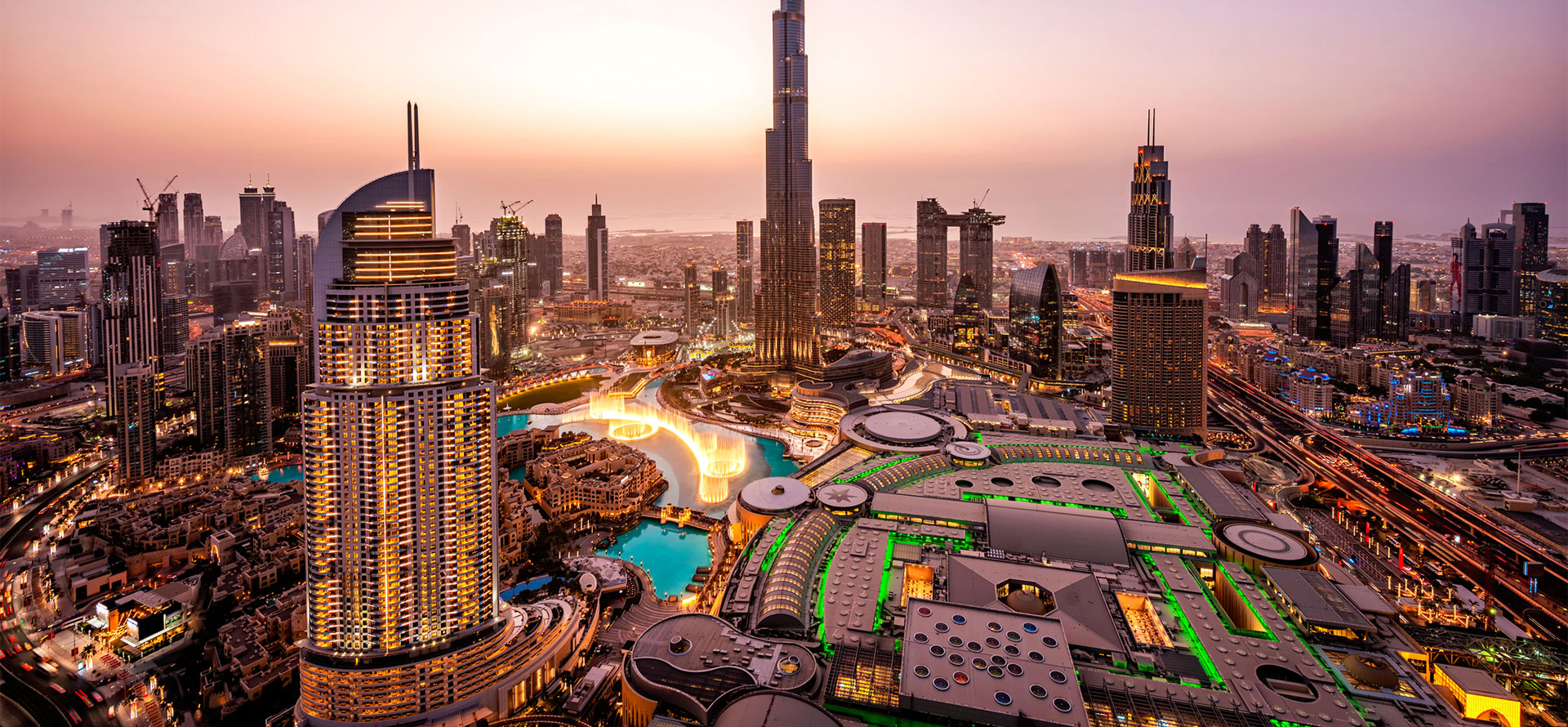 Average Cost
Honeymoons in Dubai come in all shapes and sizes, so the price will often depend on the length of your stay, the hotel you book, any extra amenities the hotel offers, and if you pre-book any activities or excursions. For example, a luxury Dubai honeymoon with a large suite and extra pools or services will likely cost more than simple Dubai honeymoon packages. At the end of the day, a Dubai honeymoon will look different for every couple.
Often, some Dubai honeymoon packages offer luxury elements such as sea-view pools and good restaurants for a lower price. This is a great deal for anyone looking to get the best price and it also saves time on extra booking when you arrive to enjoy your honeymoon in Dubai. Why go through the stress of booking extras when you arrive when you can pre-book the holiday in an all inclusive Dubai honeymoon package?
It's also worth noting that booking in the off-season will be cheaper, however, this isn't advised due to the high heat. Instead, Dubai honeymoon packages tend to cost less at the very start and end of the popular season. Always check Dubai honeymoon resorts throughout the November to March months to see which point is best for your budget.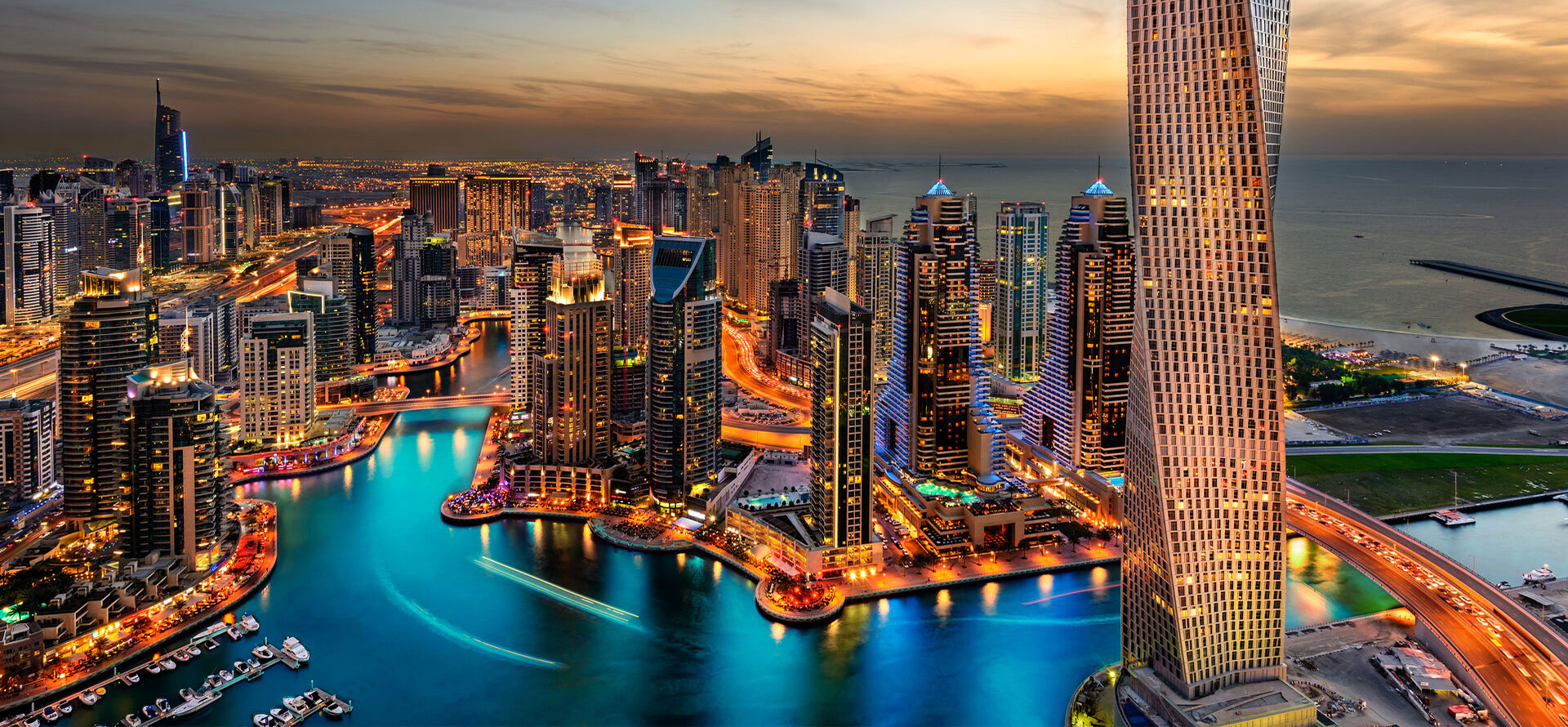 Things to Do in Dubai for Honeymoon
Honeymoons are for making memories, so ensure yours is unforgettable with these unique activities.
When it comes to Dubai honeymoons, desert safaris are one of the most popular events. This is a once-in-a-lifetime trip that can't be replicated anywhere else, so take the time to explore the desert while you visit.

Another popular attraction is scuba diving. If you're a fan of the natural world, consider adding an underwater adventure to your Dubai honeymoon package. These guided tours take place in Jumeirah Beach and are perfect for beginners and intermediate divers too. When you join this tour, you'll find exotic marine life and bright corals too.

Other popular things to do for your honeymoon in Dubai include the Burj Khalifa, Dubai City tours, Ski Dubai, the Dubai Fountain, the Dubai Mall, and more. Lots of newlyweds also book the Dhow Cruise to see the city in a new and romantic light.

If you have a taste for thrills, skydiving is an adrenaline best friend.
Whether you're ready for a relaxing poolside honeymoon in Dubai, or perhaps you're looking for an exciting trip full of adventure, this city is a must-visit for all couples.
Tags: travels deals, bahamas or puerto rico, best time of year to go to the jamaica, all inclusive resorts maui adults only, bahamas bungalow on water, costa rica all-inclusive adults only resort, punta cana family vacations all inclusive, dominican republic best time visit, overwater villa in tahiti, best time to travel to tahiti