Puerto Rico All-Inclusive Resorts Adults-Only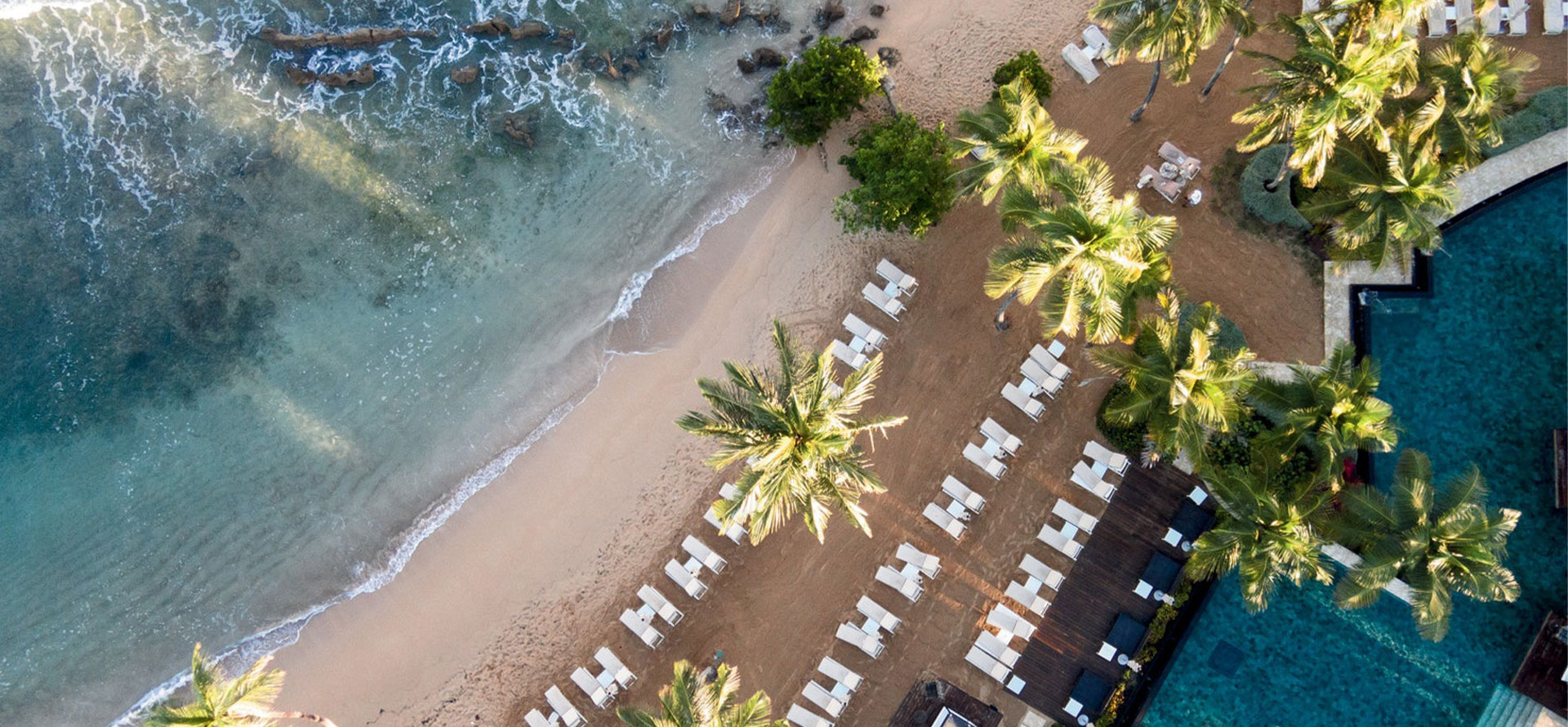 From the luxurious Puerto Rico all-inclusive resorts adults only that extend from San Juan to Vieques, travelers will find something special. If you love picturesque beaches, colorful culture, and ethnic food that combines native, Spanish, and Creole recipes and ingredients.
Puerto Rico blends Spanish culture (keep in mind that Spanish is spoken all over the island), with the American way. It's a place where not only you'll find exceptional opportunities for true relaxation along the pristine coastline but also get immersed in other outdoor activities such as golfing and water sports.
For this reason, one thing to consider when choosing Puerto Rico all inclusive resorts adults only is its proximity to the Caribbean sea to make the most of the beachfront experience. During peak season, it's advisable to select a resort that is not located in old San Juan as the area gets pretty crowded and you can find it hard to circulate at ease.
Travelers can soak into the Spanish spoken American spirit in Old San Juan walking along the cobblestone streets and peek into the vibrant colored houses through their windows adorned with iron-made railings. This is the perfect example of Spanish and Caribbean fusion.
Puerto Rico is not short of museums, especially in the Southern city of Ponce where travelers can also admire the elegant architecture influenced by the Victorian era.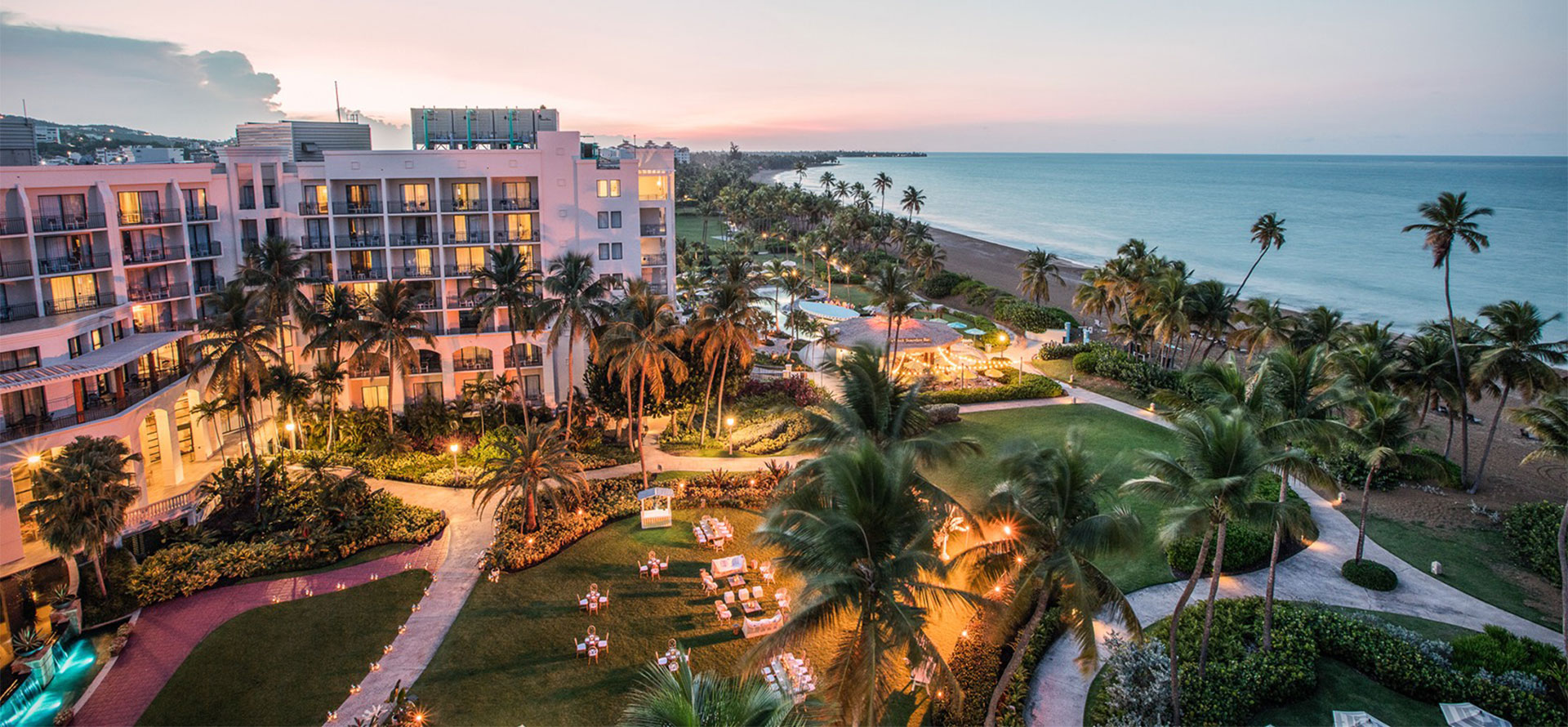 Best Time to Visit Puerto Rico Adults Only Resorts
More than temperature, it's rain that is a game changer when deciding when to visit Puerto Rico. While temperature has a narrow range of variation around 80 F (August tends to be the warmest month with temperatures that can peak at 87 F), Puerto Rico has a clear rainy season from April to November. For this reason, With mild weather, January, February, March until mid-April are the peak months, expect higher rates in resorts. April inaugurates the rainy season. Though hot, May and June feature great cultural activities such as top-notch jazz festivals and the Noche de San Juan on June 24th celebrating Puerto Rico's capital.
July and August are truly rainy months and things don't go much better in September when the hurricane season starts and continues until November.
December presents itself as the start of the dry season and fares start to go up.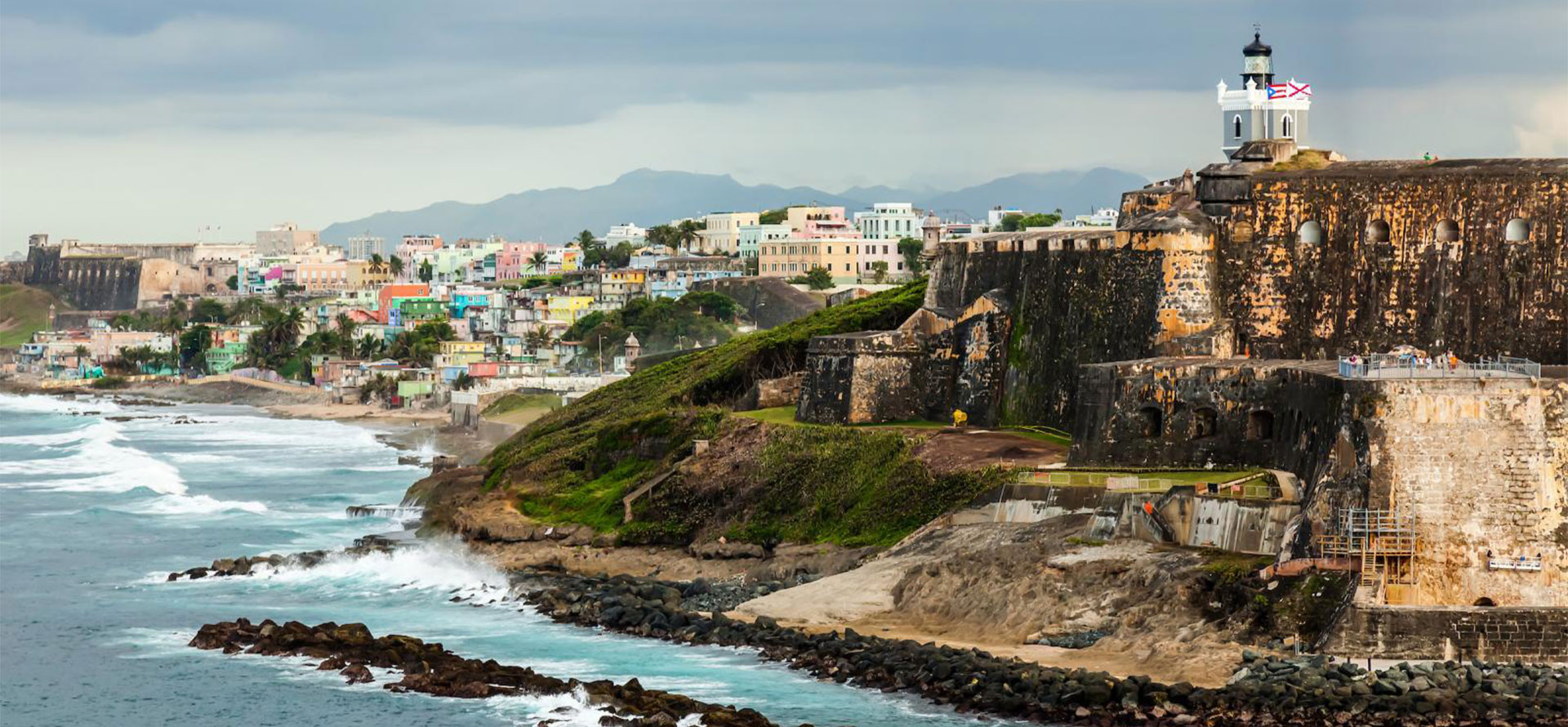 Average Cost of Adults-Only Resorts in Puerto Rico
July to October is the low season because Puerto Rico has the highest temperatures, the strongest that the rainy season has to offer, and, maybe, even some hurricanes. Travelers can maximize the yields from their vacation budget as room rates are cut at 20 to 40% at the best all inclusive adult only resorts in Puerto Rico.
The high season starts in December and ends in June when days are not too hot, below the 80 F, and it rarely rains. Every year, especially during January, February, and March, a regular influx of visitors come to Puerto Rico from the north where winter hits the hardest. This results in the island being crowded (especially in the walled city of Old San Juan) and, consequently, the prices of Puerto Rico all inclusive resorts adults only go up high. As the rainy season quietly starts in April, rates tend to go down, and even more in May and June when temperatures are still not so high.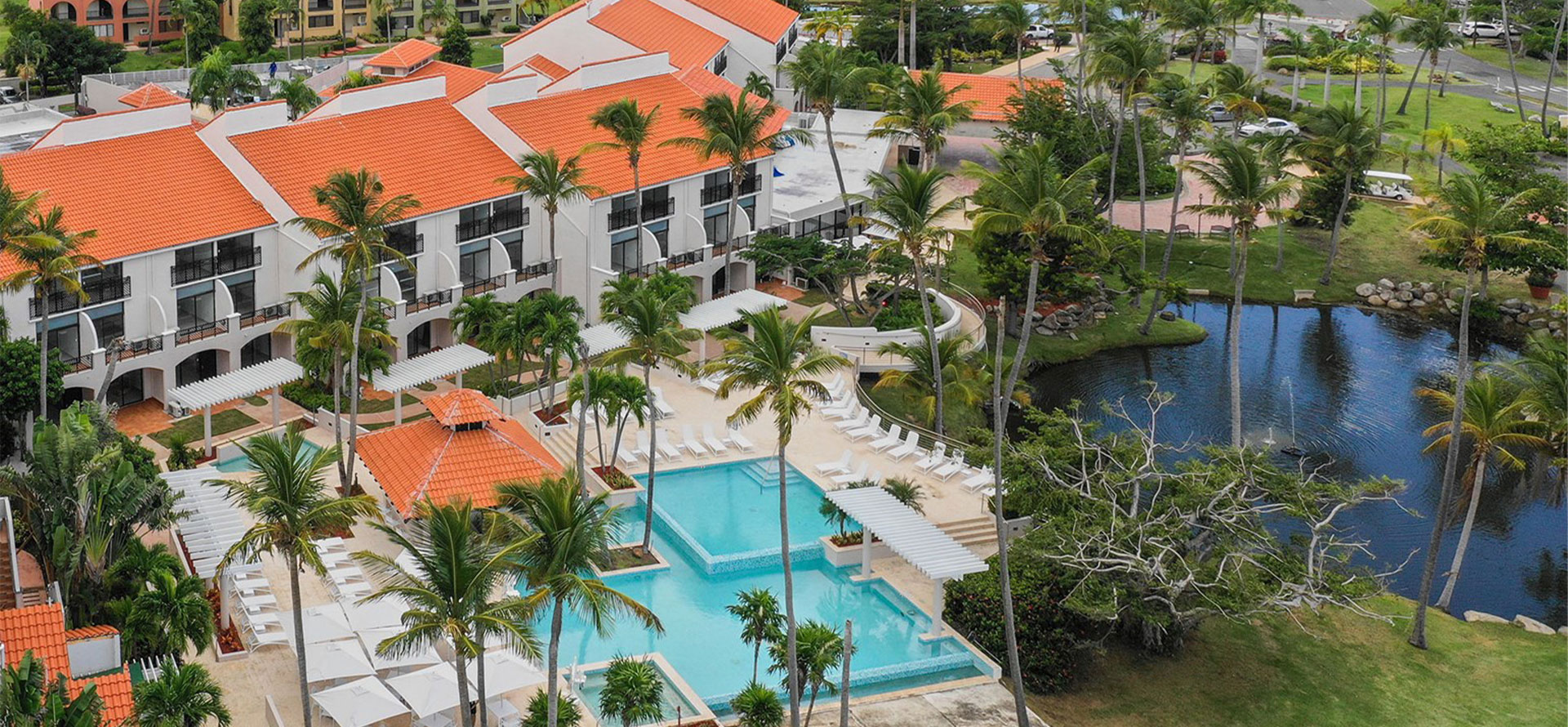 Things To Do in Puerto Rico for Adults
The coastline offers travelers ample opportunities for water sports such as surfing, snorkeling, scuba diving, sailing, and even sport and deep-sea fishing. Many travelers find a lot of sense in taking advantage of the scheduled half or full day trips, for instance by visiting Mona Island, the gorgeous nature refuge.
Nature lovers can immerse themselves in the national parks that feature lovely mountains and unbelievable rainforests, thus serving as wonderful opportunities for travelers to hike and wander on horseback. Many Puerto Rico vacation packages all inclusive adults only include tours of this nature to choose from. Rushing rivers that are found scattered in these natural settings make great excuses to kayak and water raft. Golf enthusiasts will feel elated once in Puerto Rico when they lay their eyes on the top-notch golf courses, many of which are of championship quality, that are surrounded by the lush tropical beauty, and that often overlook the sea. If you're feeling a bit on the lazier side or just need some tranquil time, all inclusive resorts in Puerto Rico adults only feature grandiose pools, many of which overlook the sea. Or you can hit the spa or engage in yoga classes.
Puerto Rico is well known for all the festivities that take place throughout the year which include the famous San Sebastian Street Festival and Le Lo Lai festivals, and Ponce Carnaval in Winter where travelers can enjoy the true Puerto Rican spirit.
Puerto Rico also features an intense and eclectic nightlife that will take you dancing, bar hopping and even trying your luck in the local casinos.
Tags: best travels deals, bora bora honeymoon packages, fun things to do in Ibiza, best time to travel to bora bora, all inclusive resorts hawaii adults only, all inclusive hotels in ensenada, all inclusive santa domingo vacations, best time to visit cayman islands, costa rica or cancun, tulum versus cancun