There are many great all-inclusive Greek resorts to suit every occasion. From honeymoons to the yearly family holiday, there's no better place for an all-inclusive vacation than on one of the Greek islands.
A large benefit of getting all inclusive vacations in Greece is the ease of travel. It removes all kinds of stresses: no longer do you need to worry about whether or not you'll blow your food budget or whether you'll be able to find a kids' club.
Greece all inclusive resorts are the best move for a Greek vacation, ensuring that you receive all of the amenities that you need.
Best Hotels & Resorts
Best hotel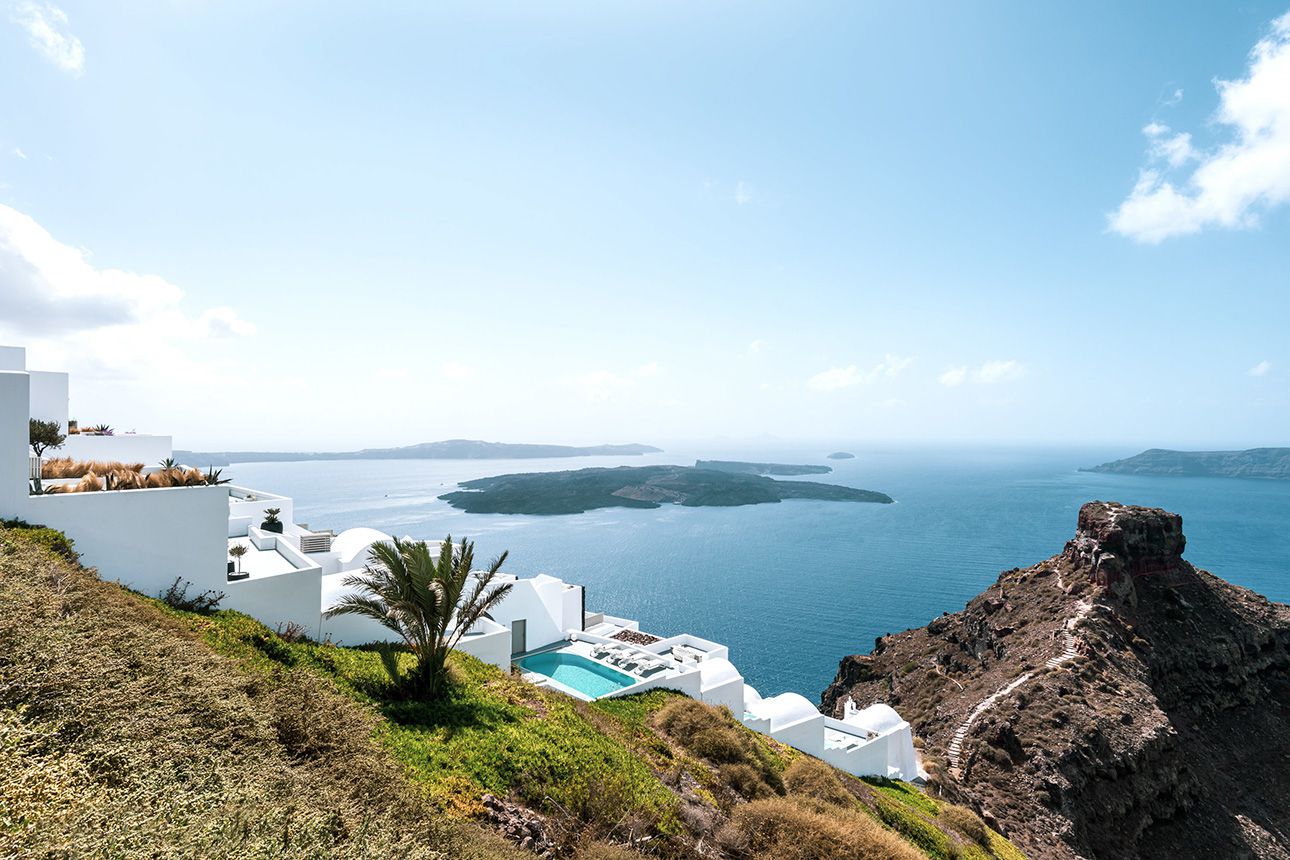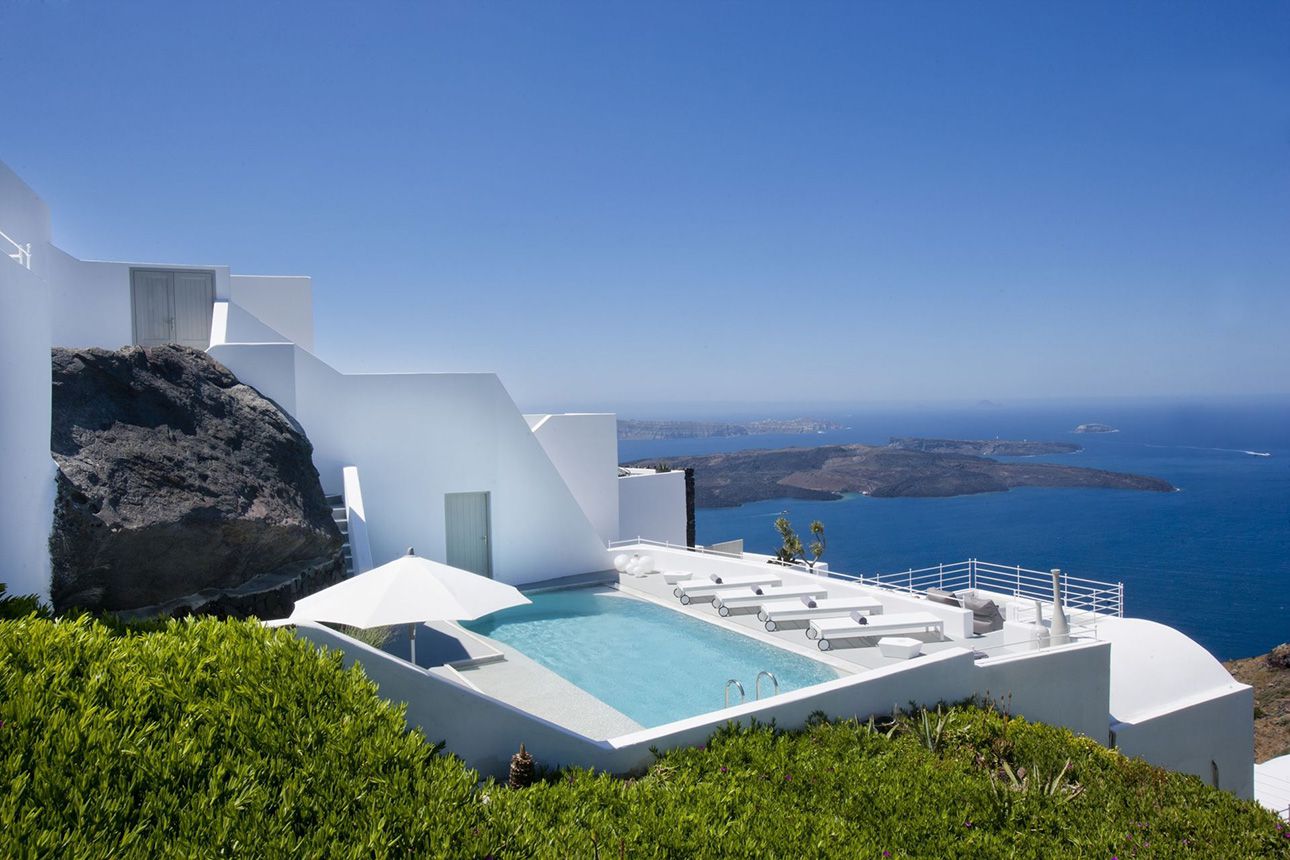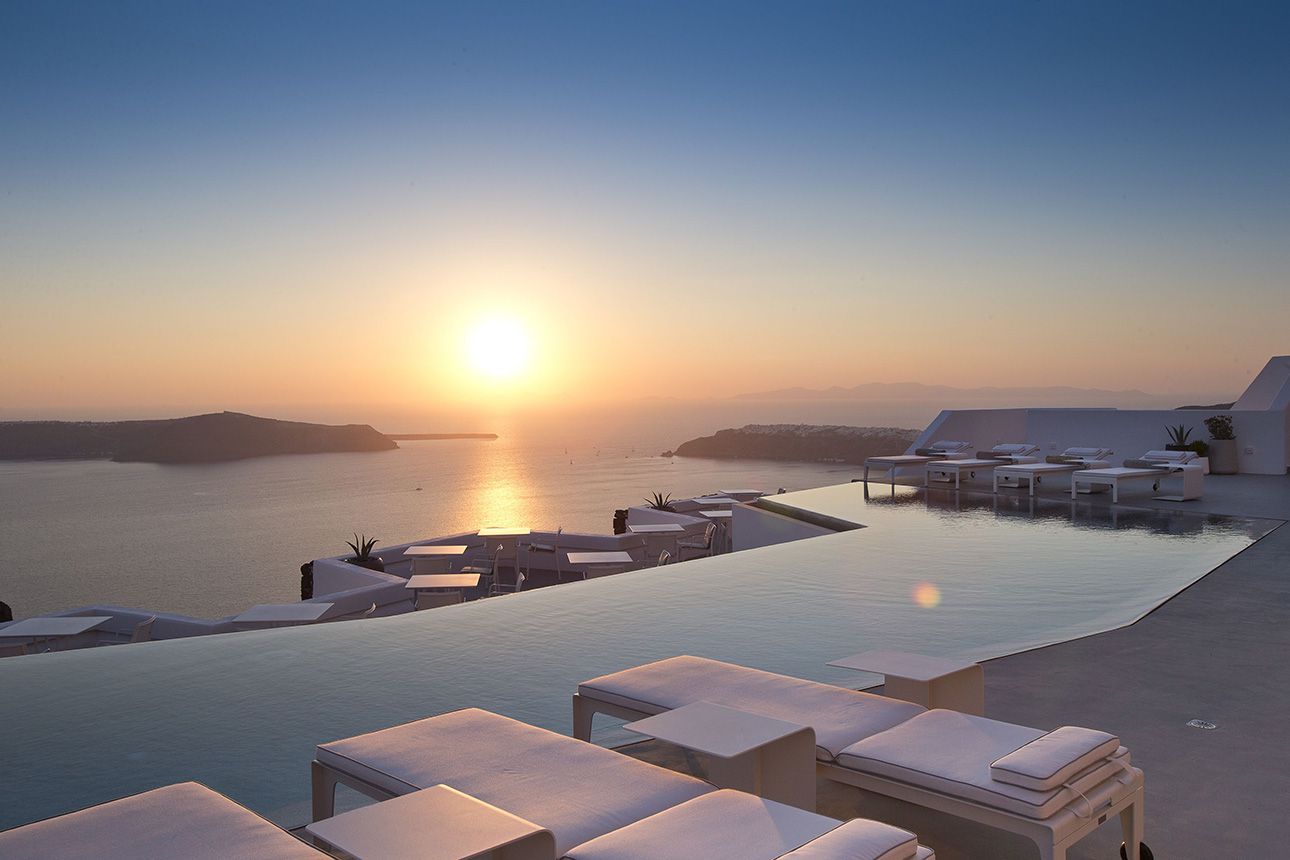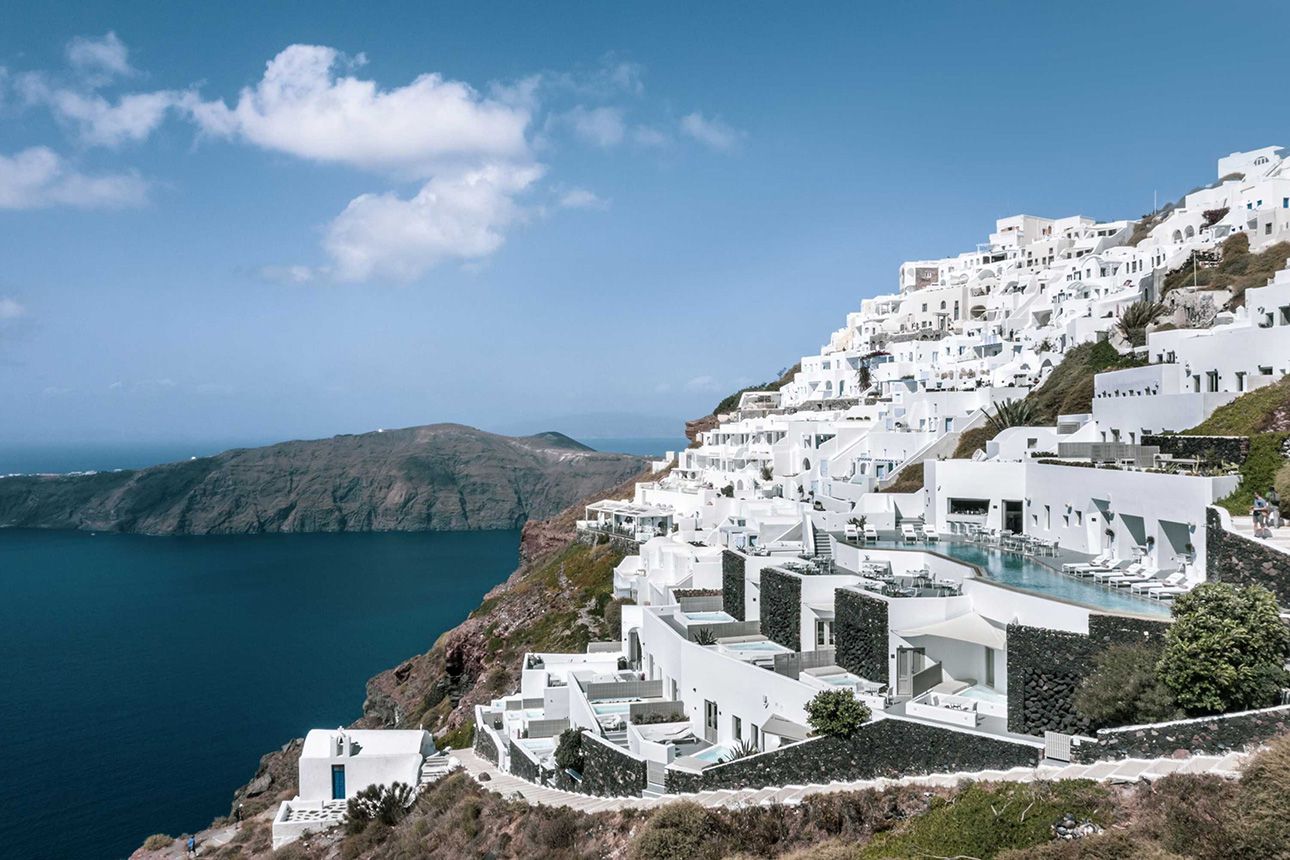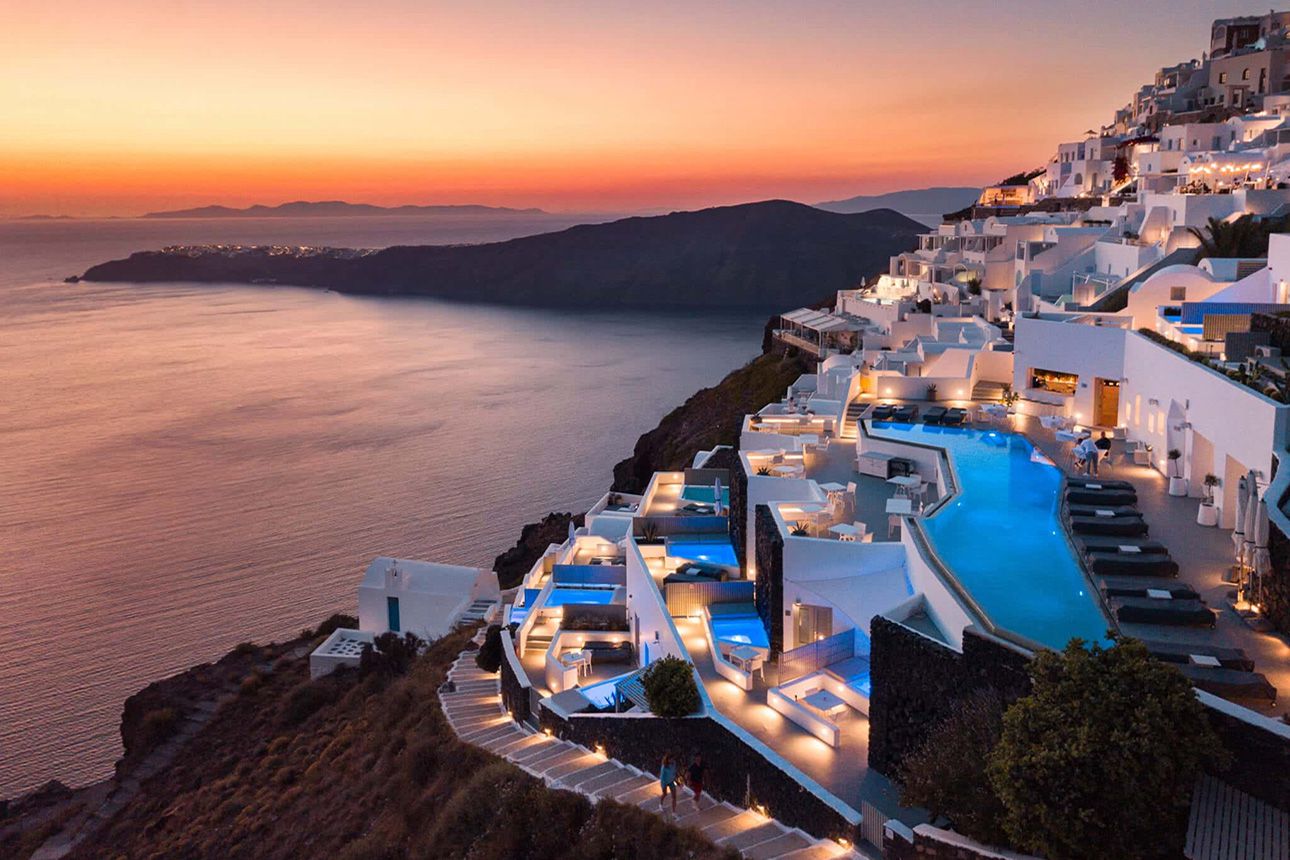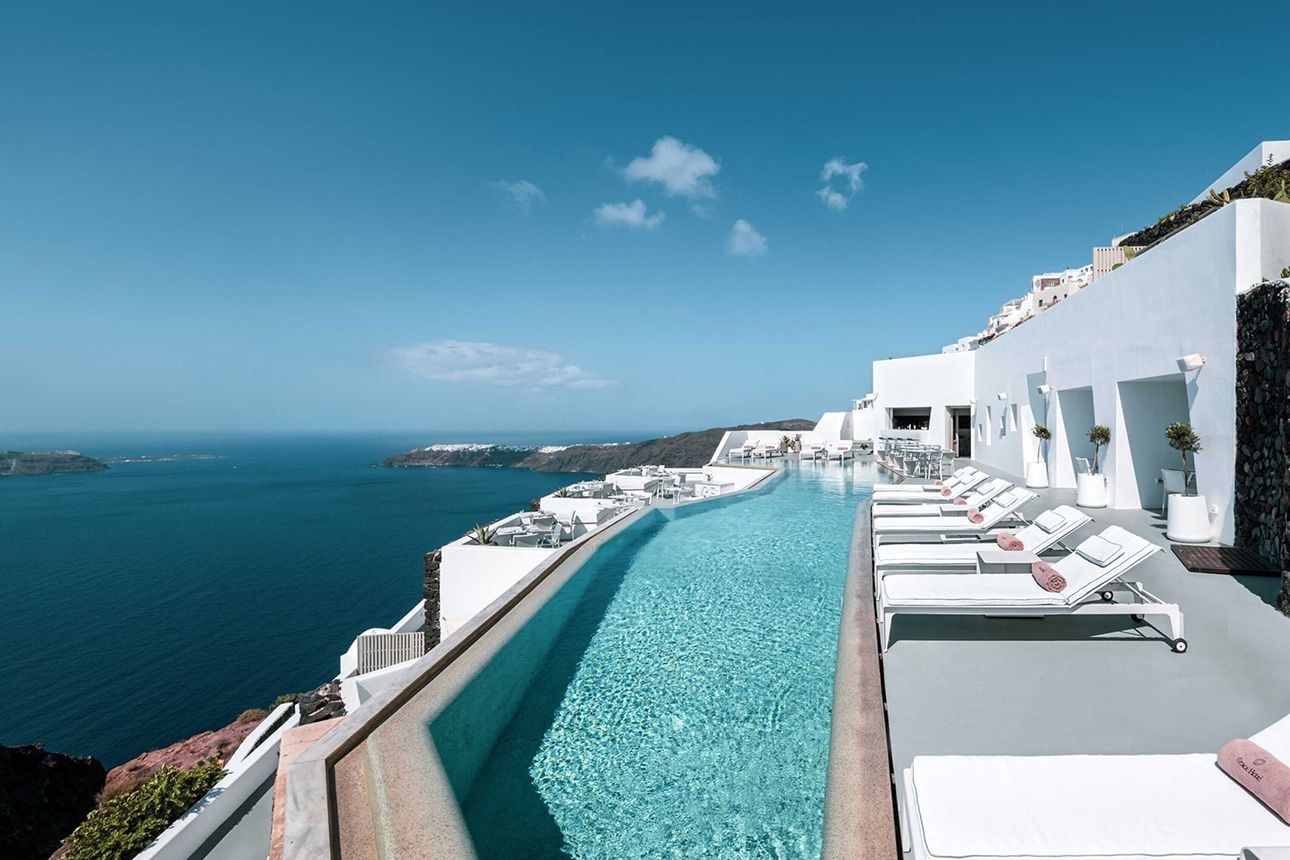 $1,937.00
Price per night from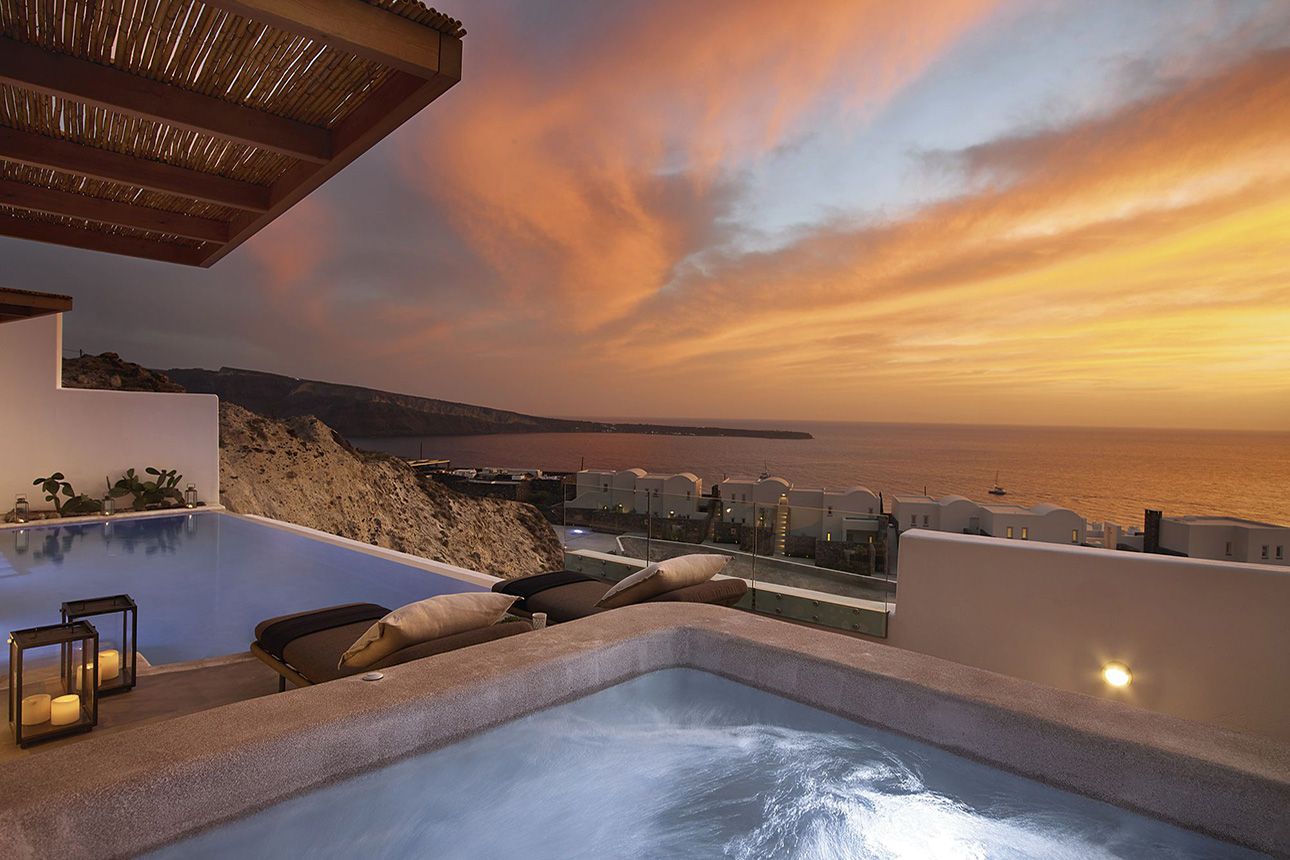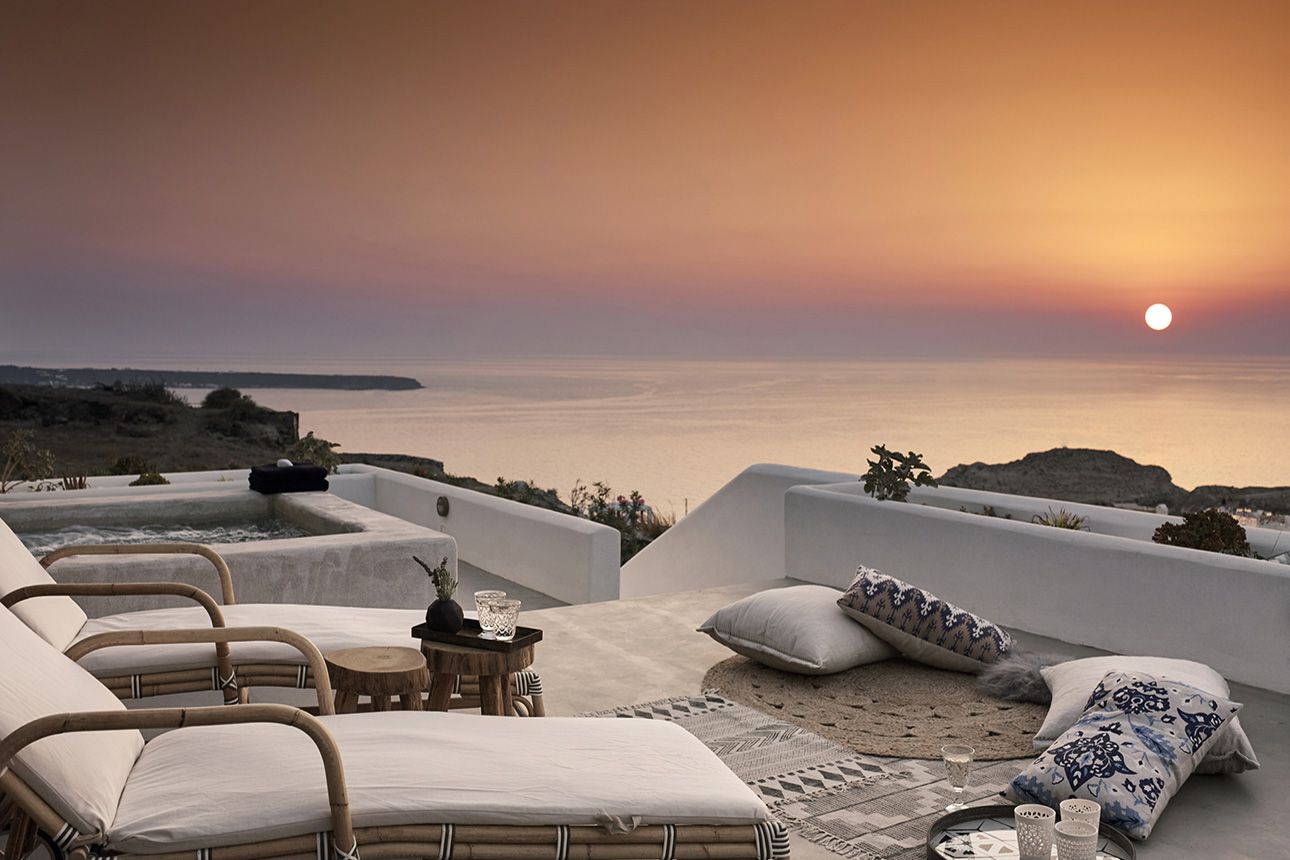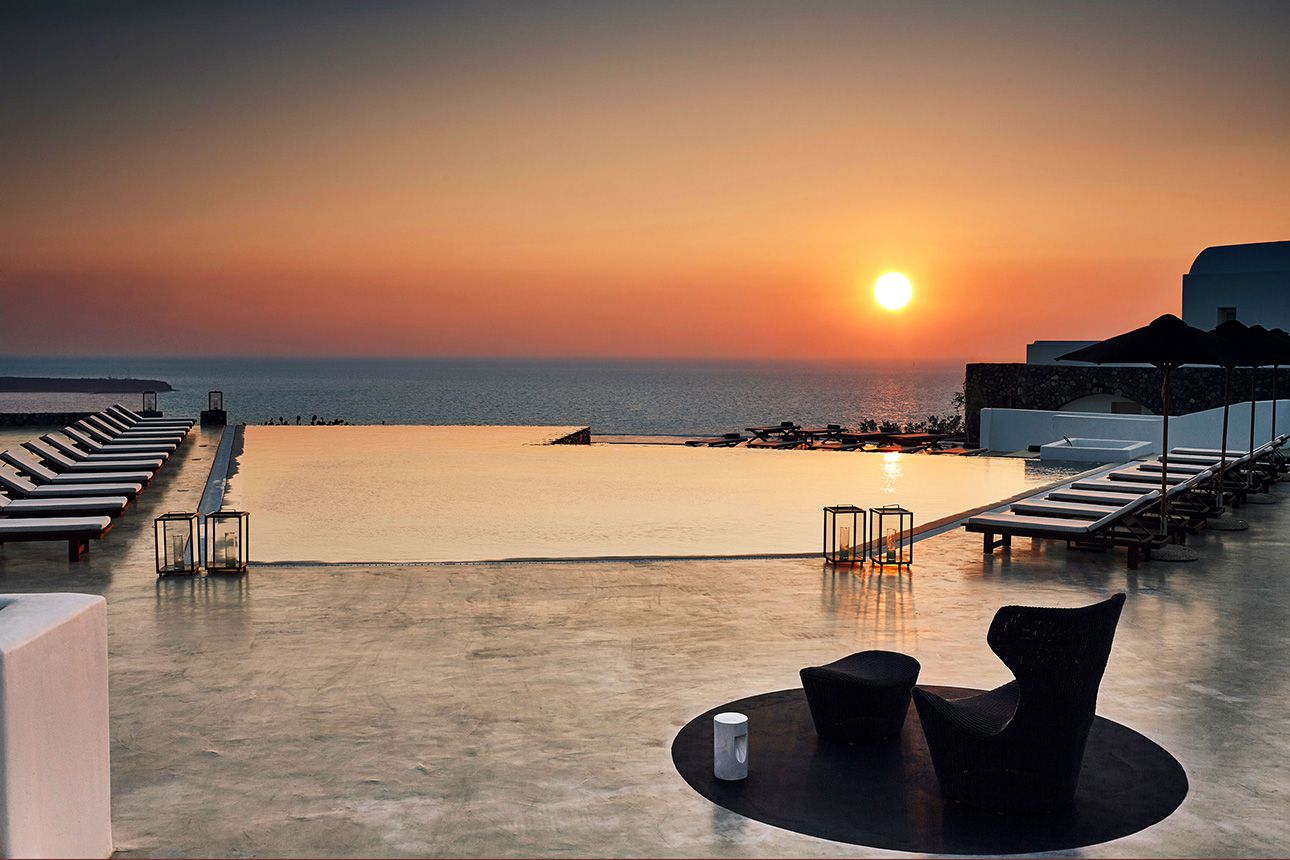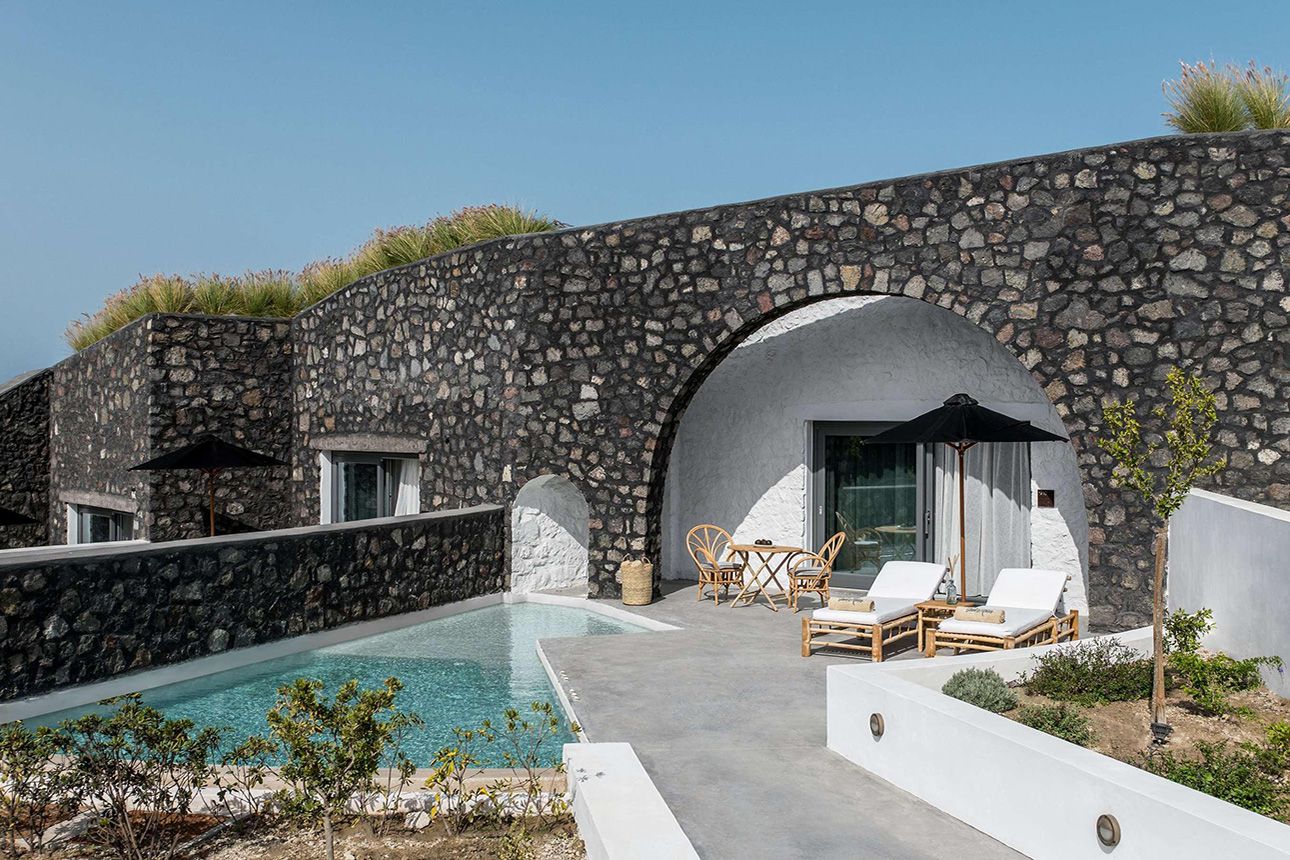 Santo Maris Oia Luxury Suites & Spa
$810.00
Price per night from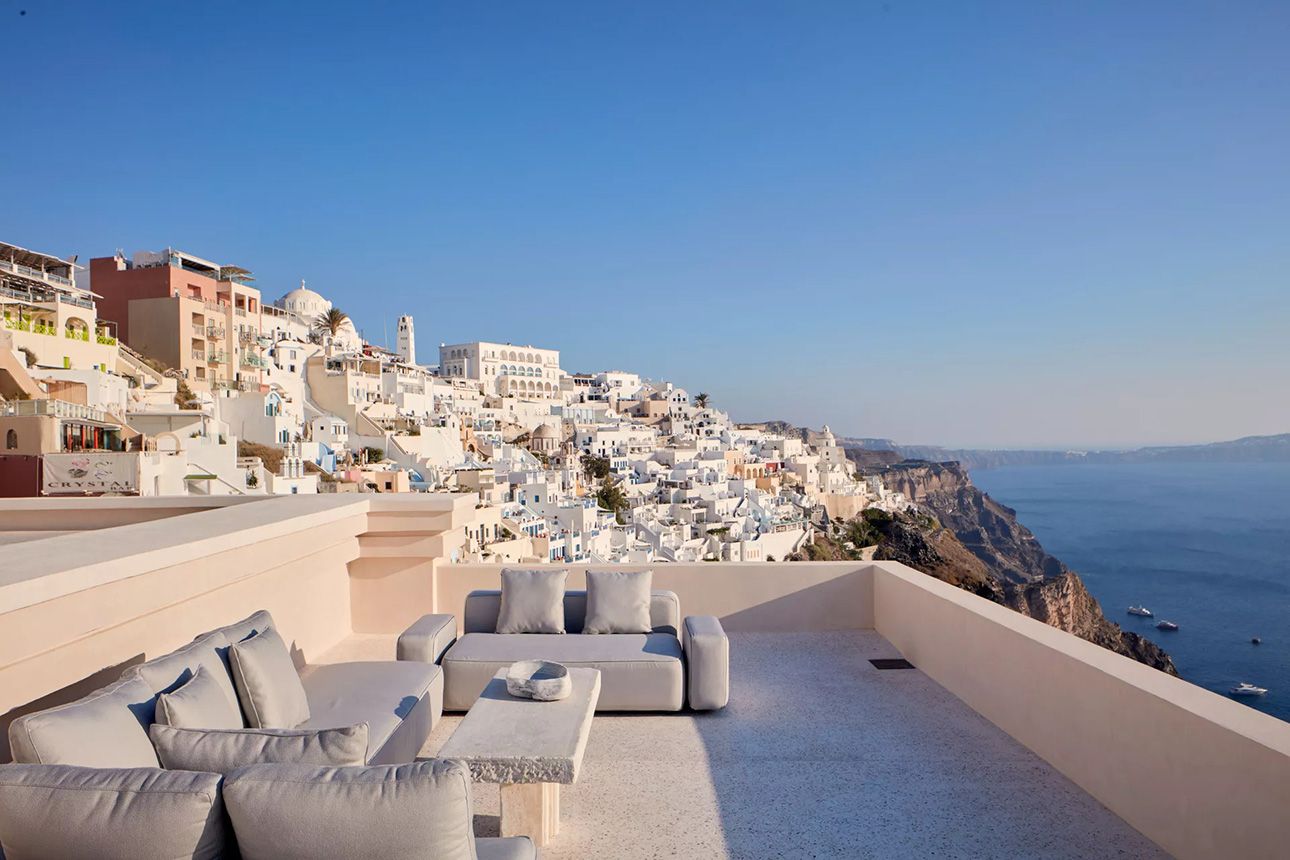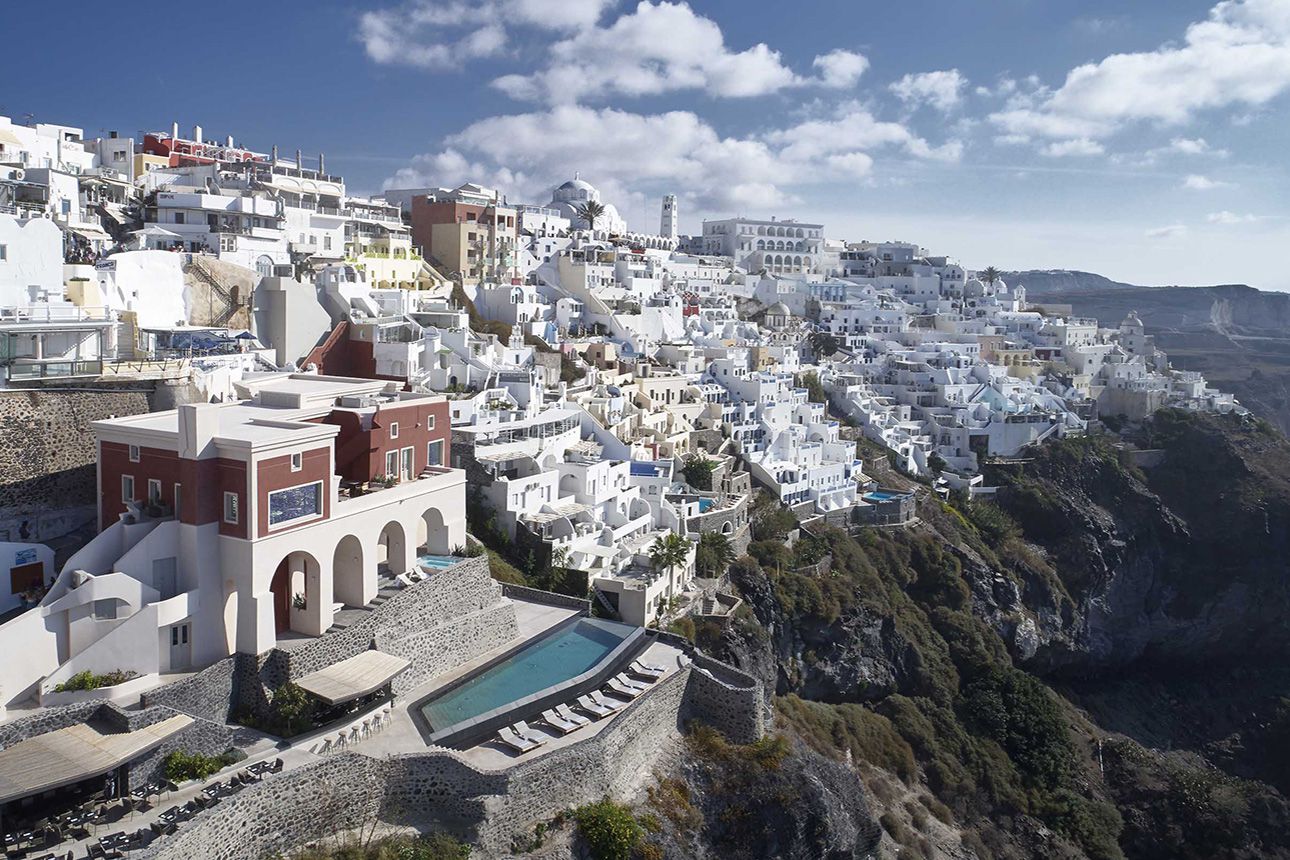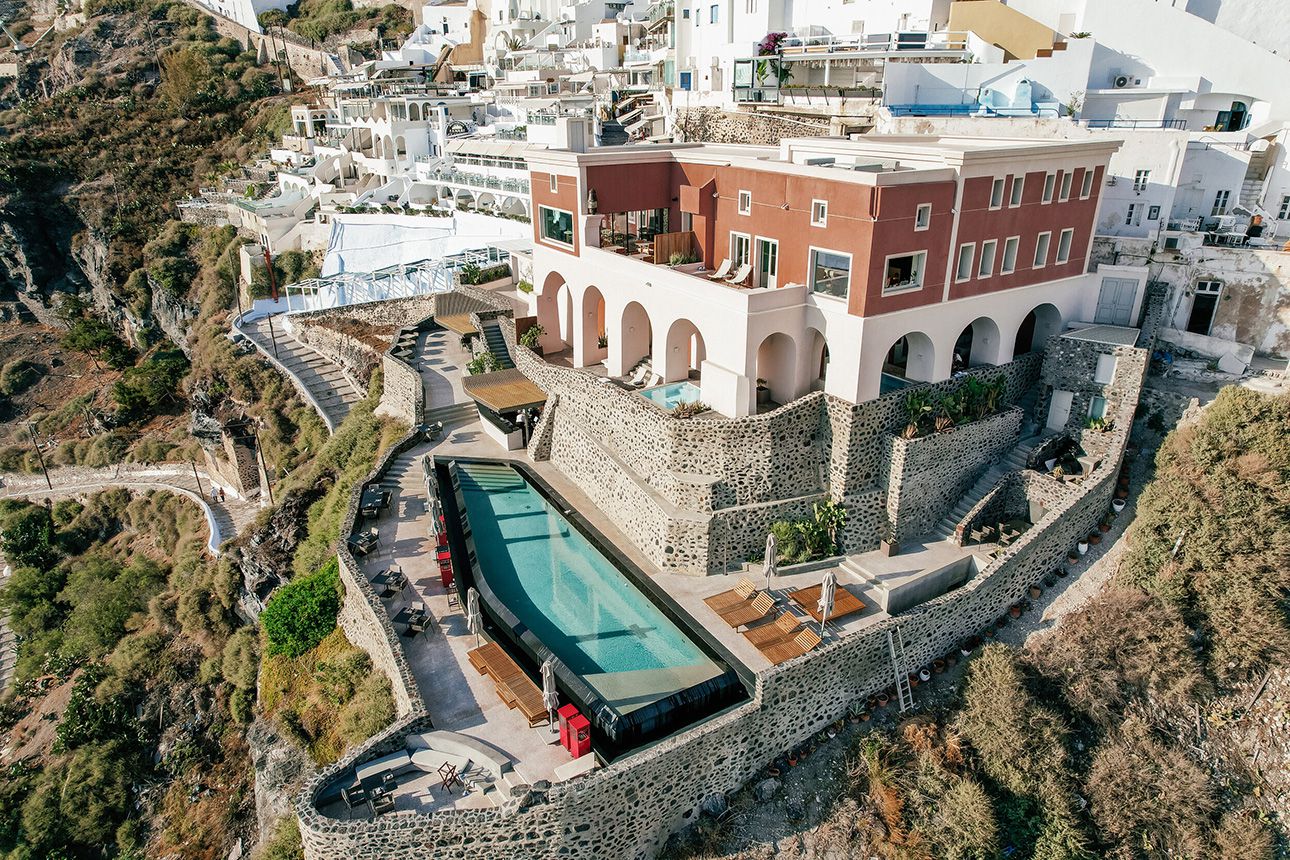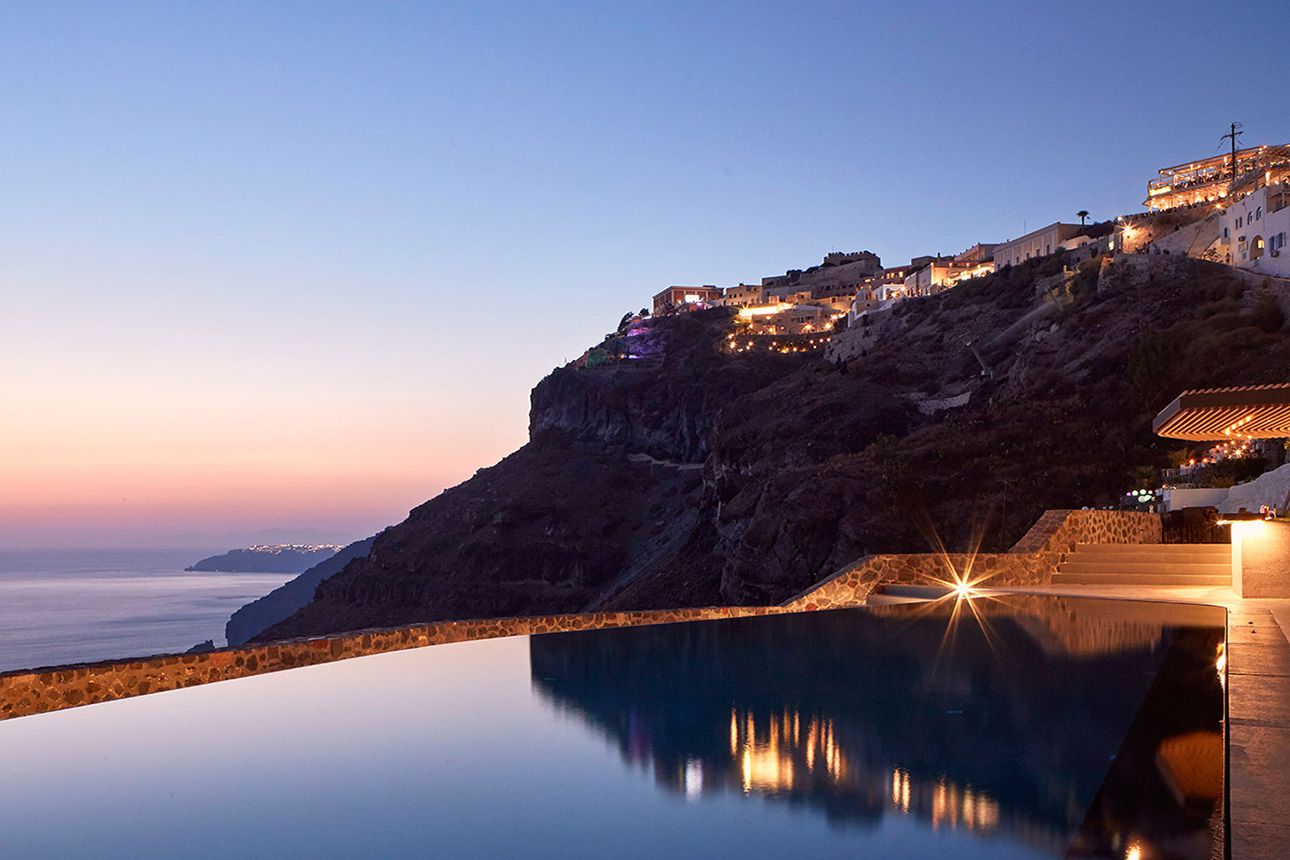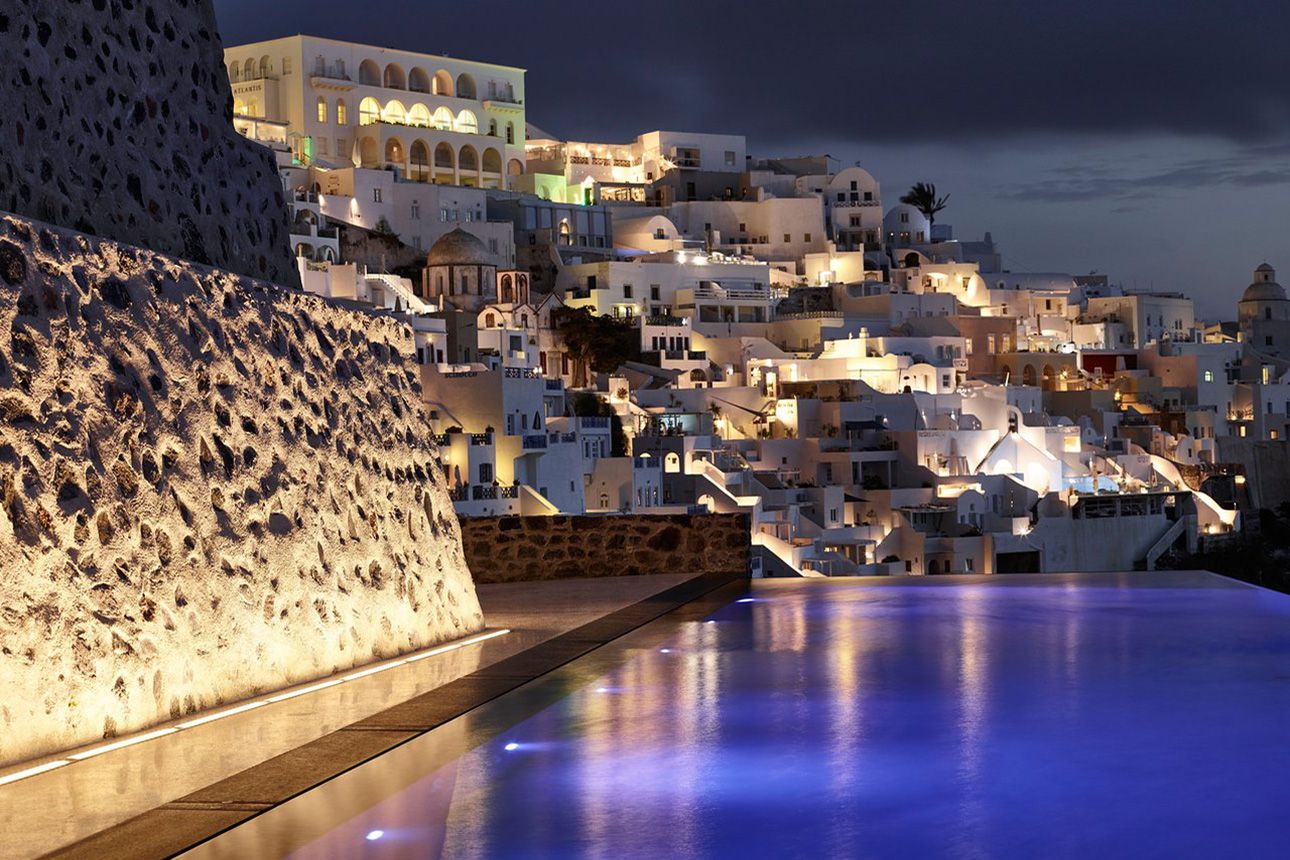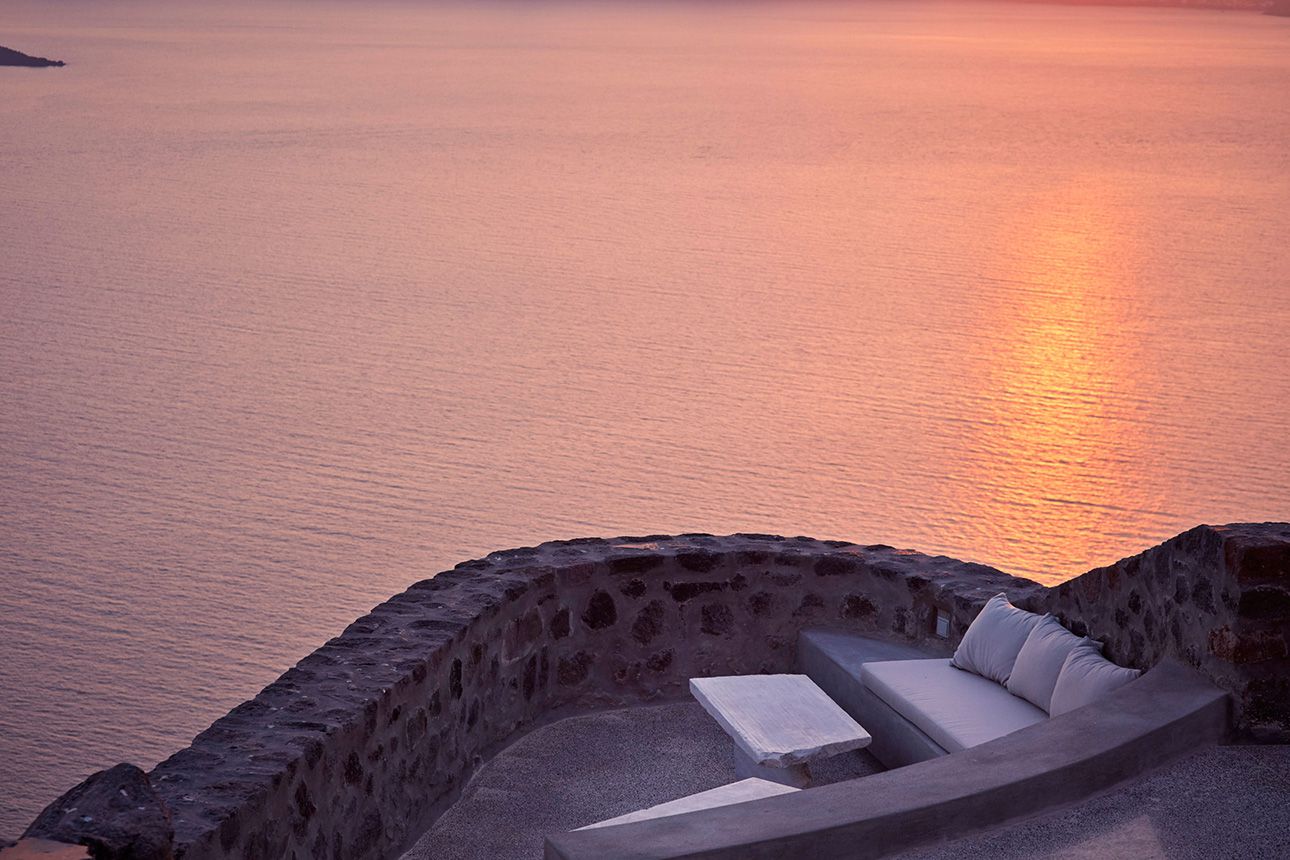 Pet-friendly
Free breakfast
Free WiFi
$1,228.00
Price per night from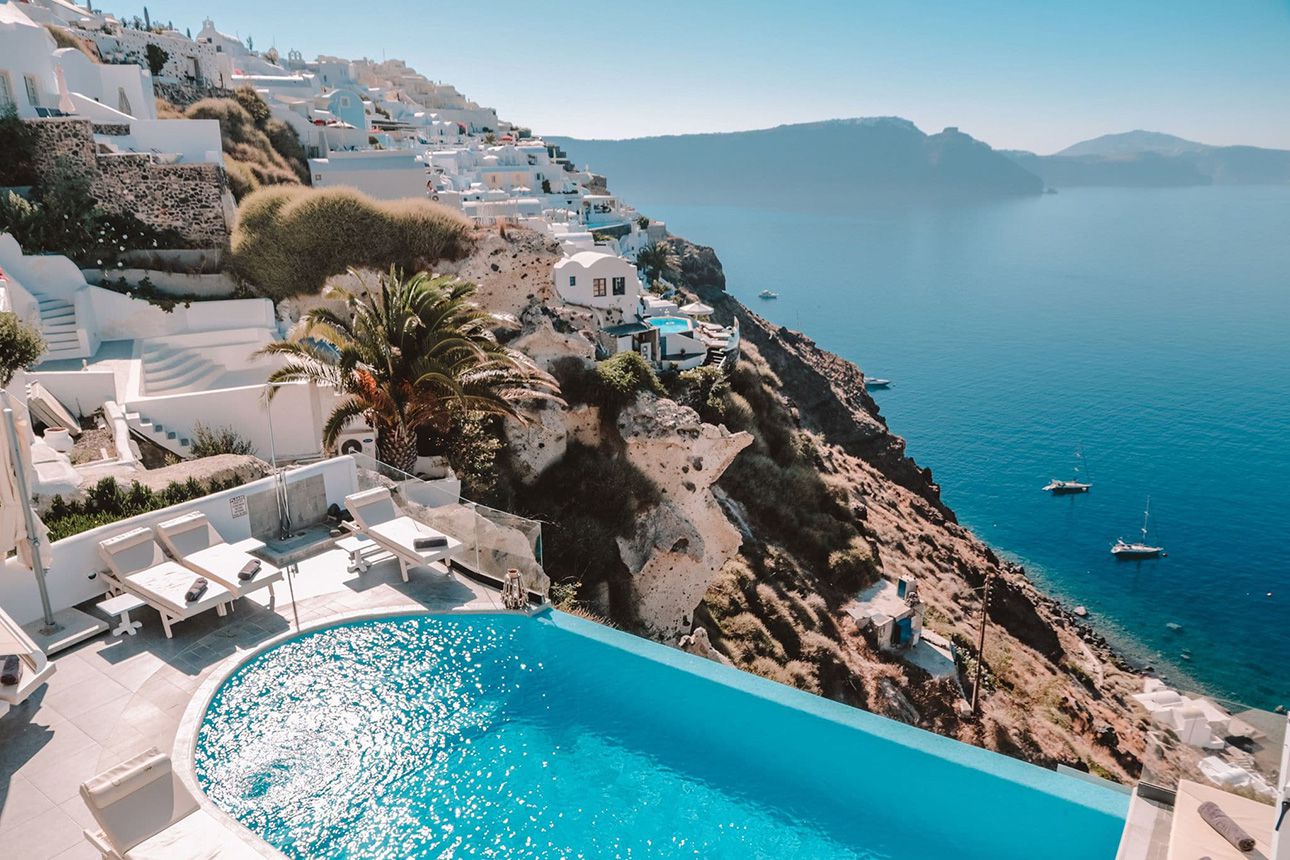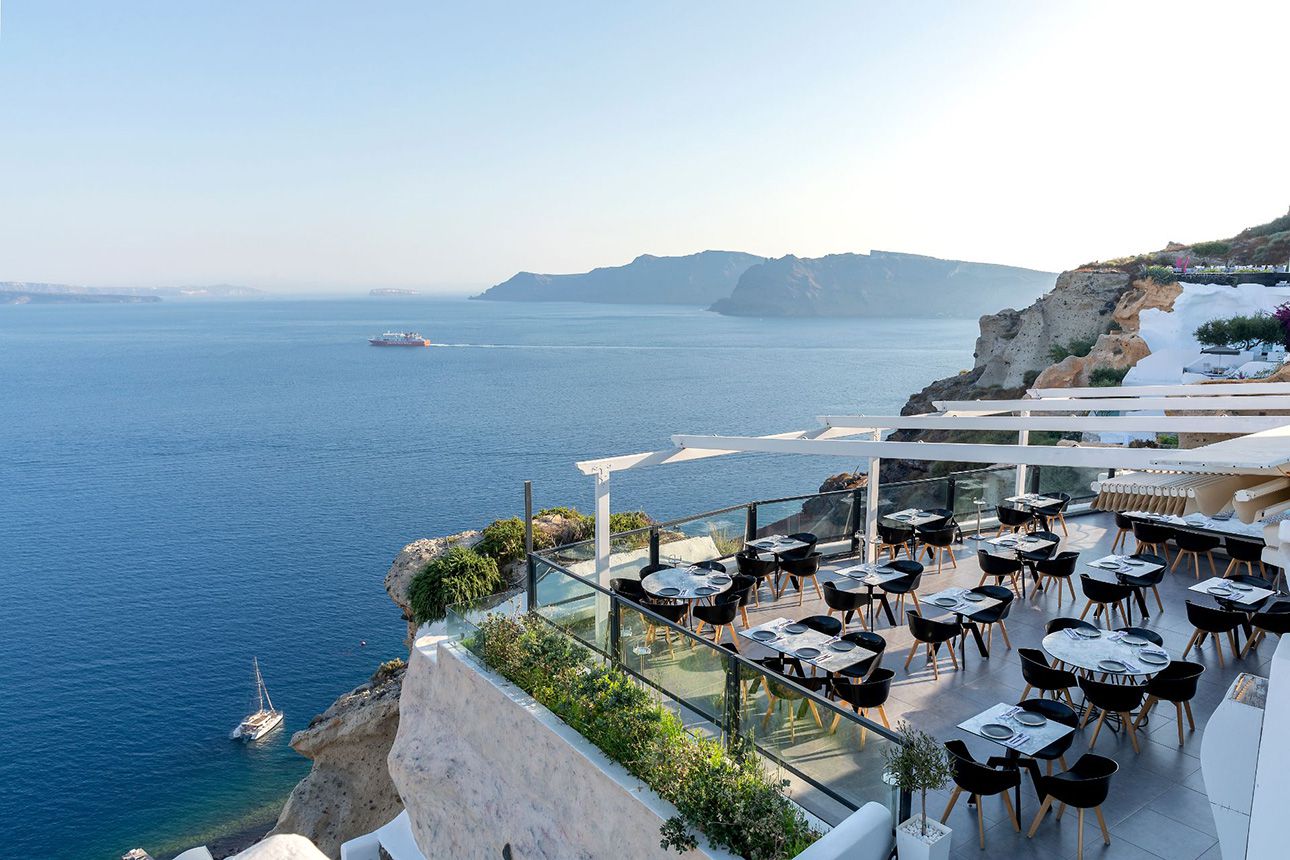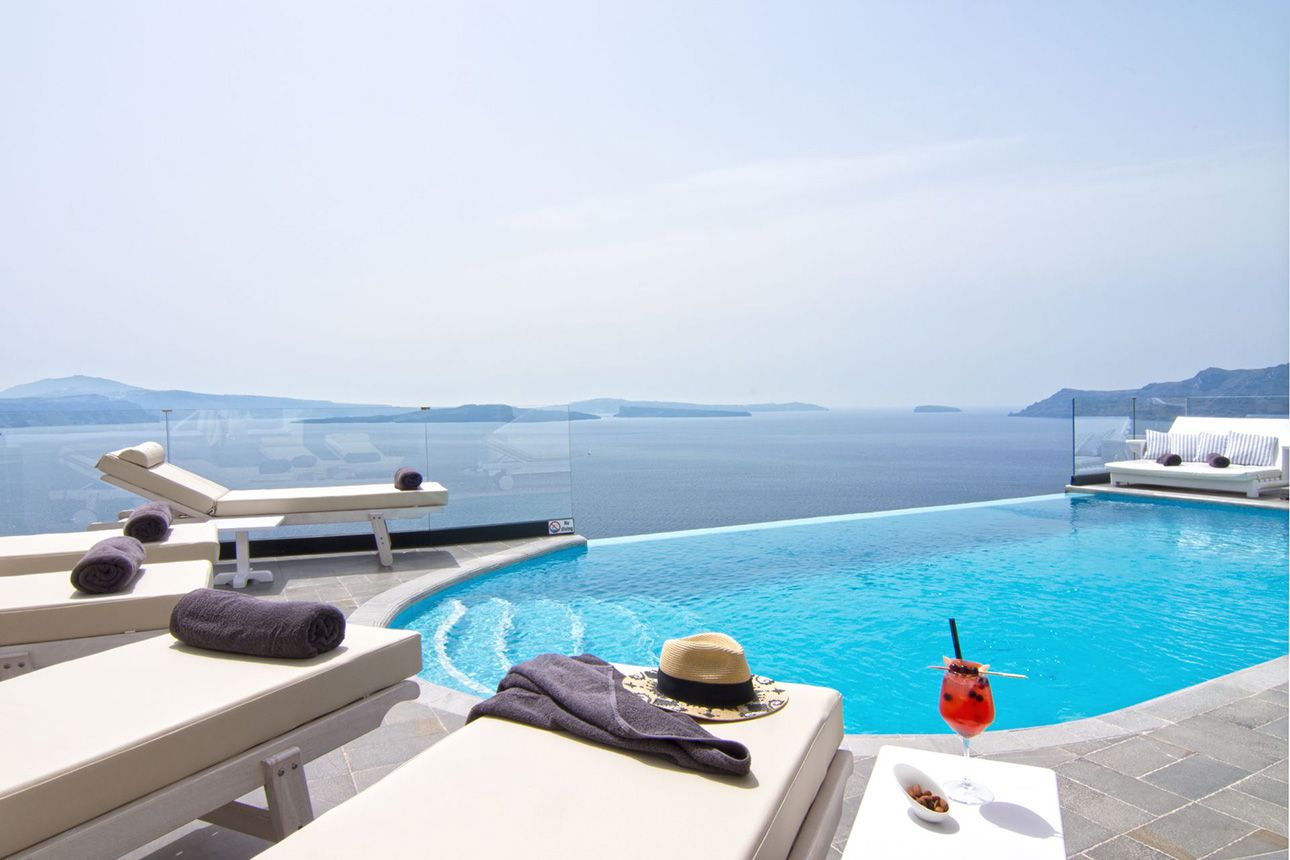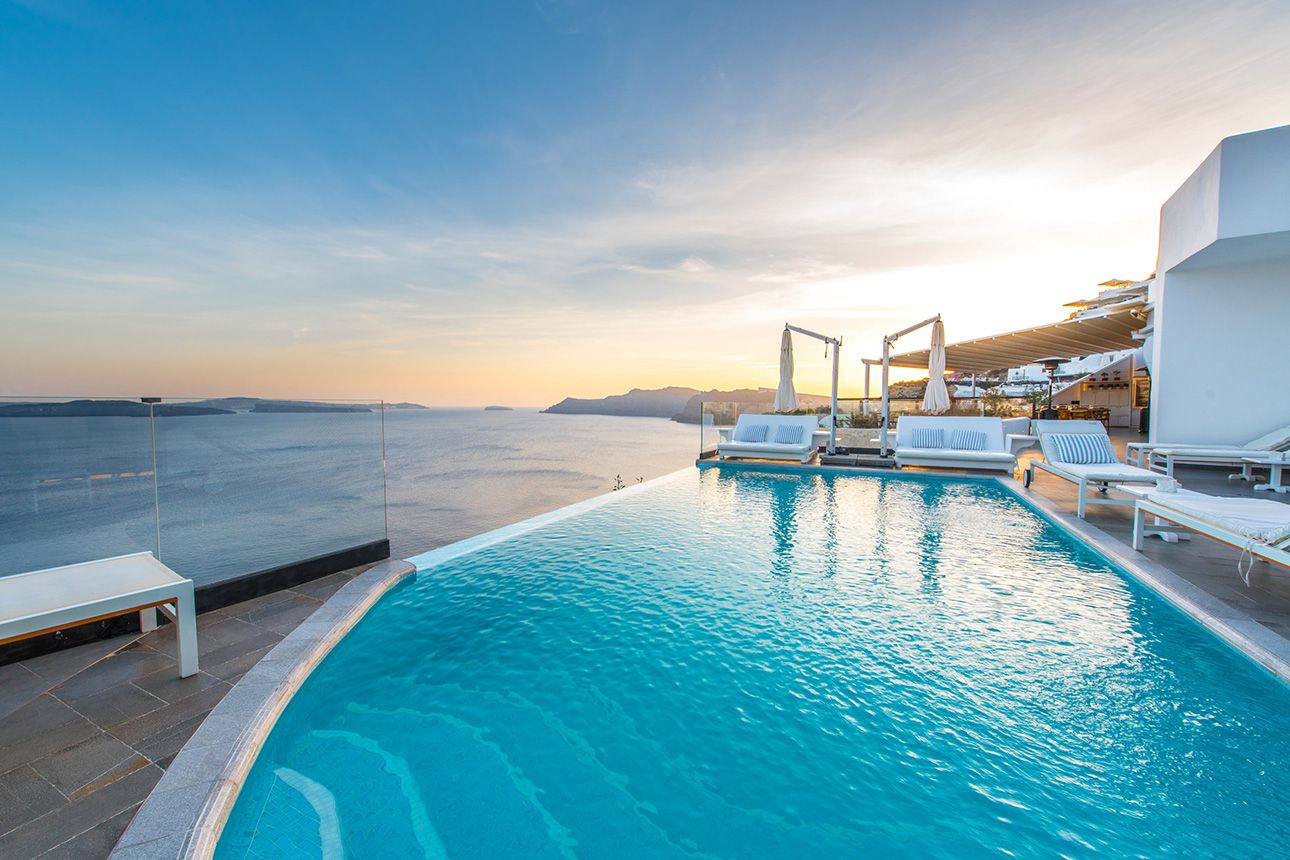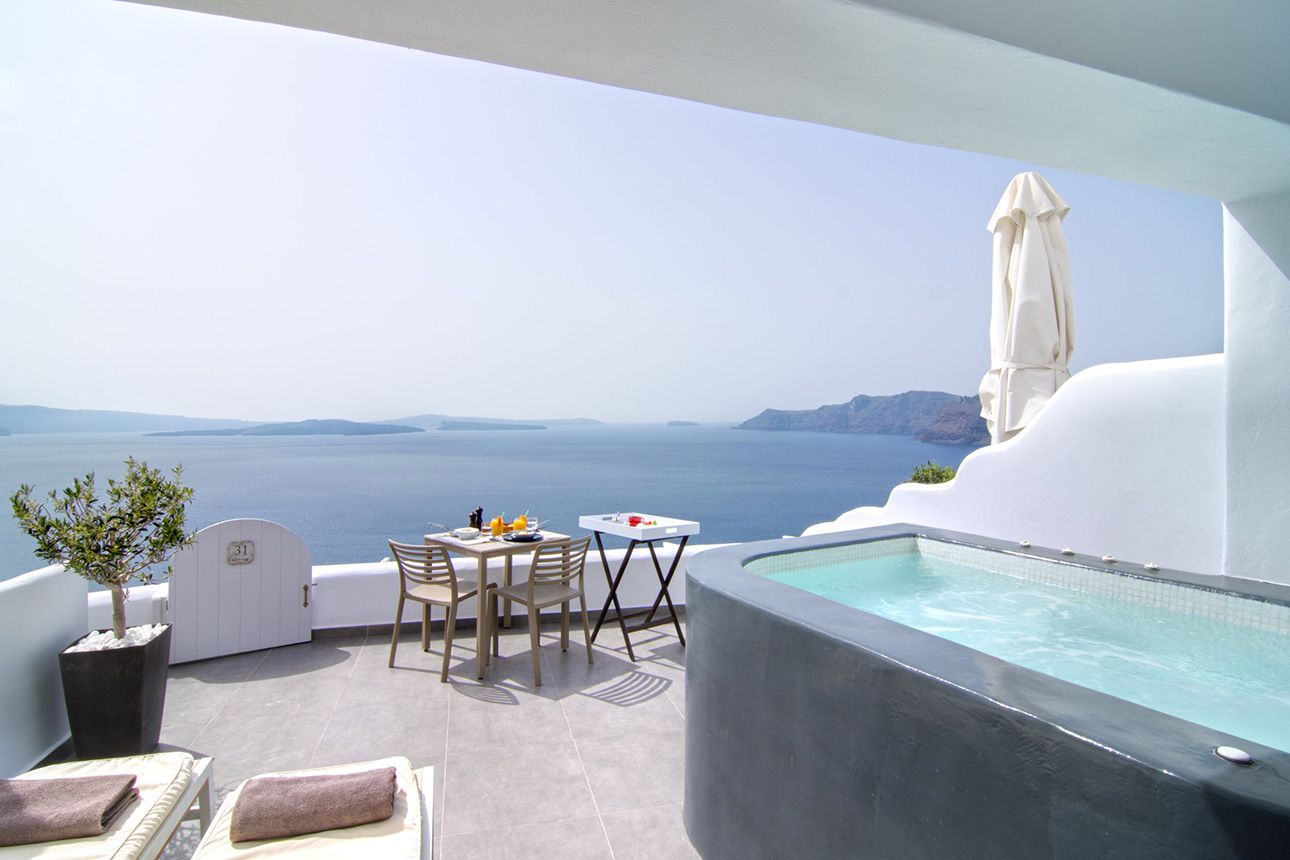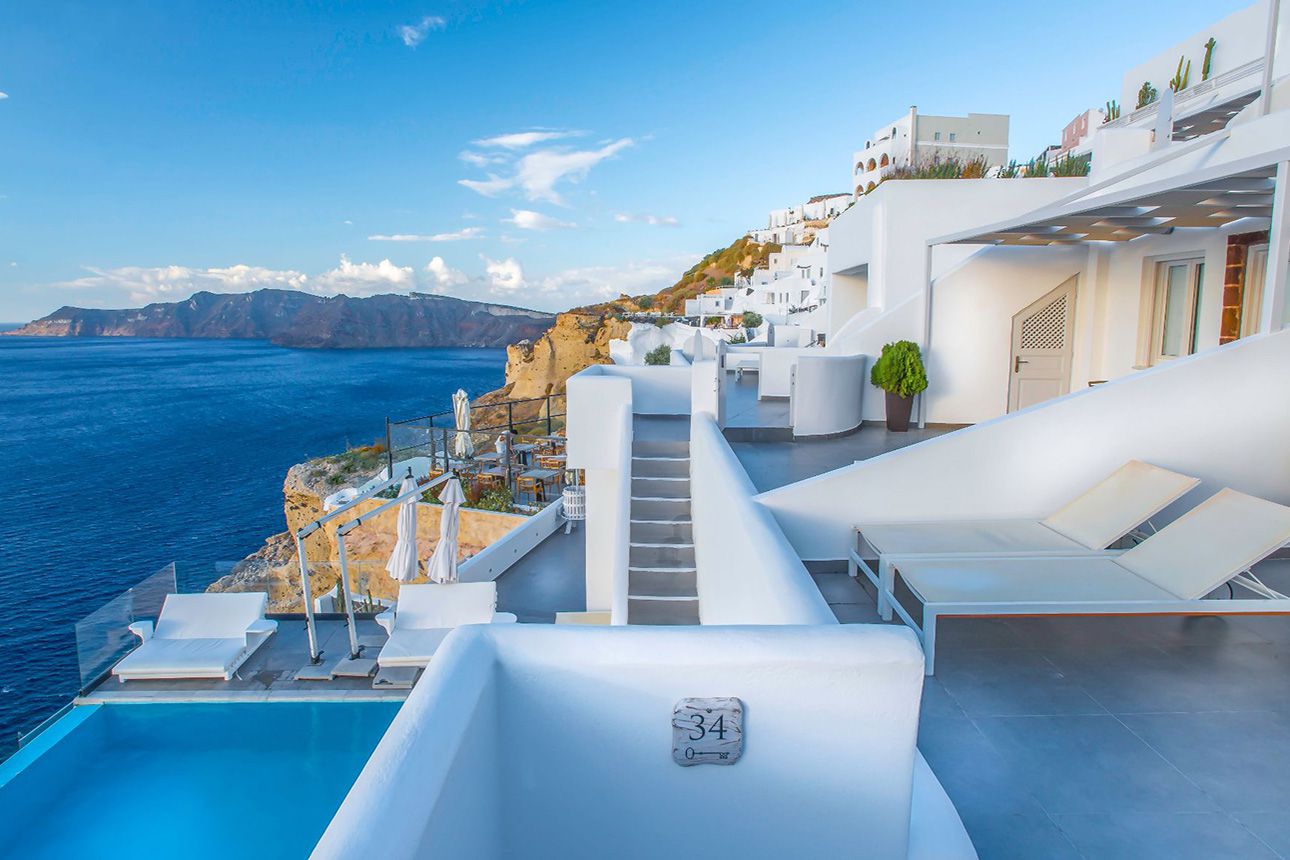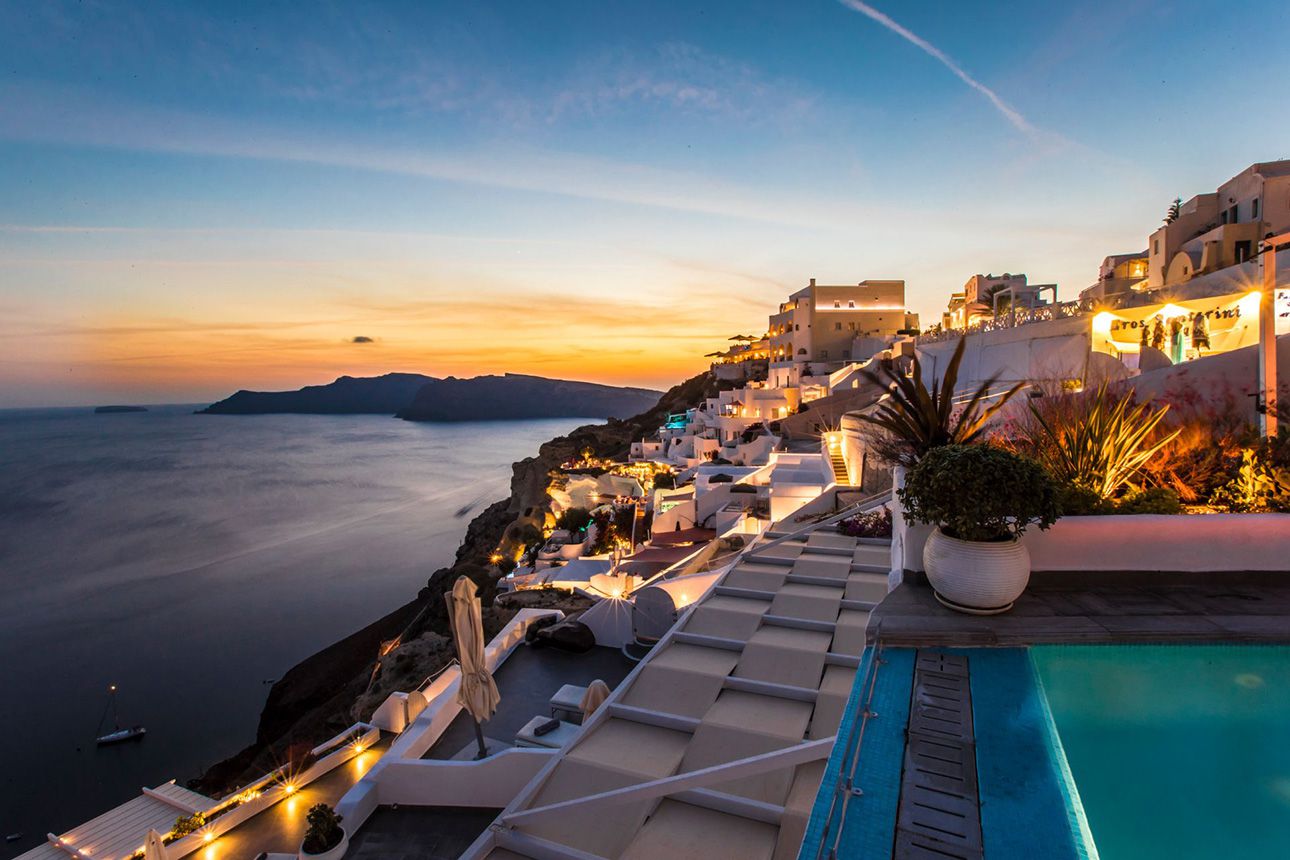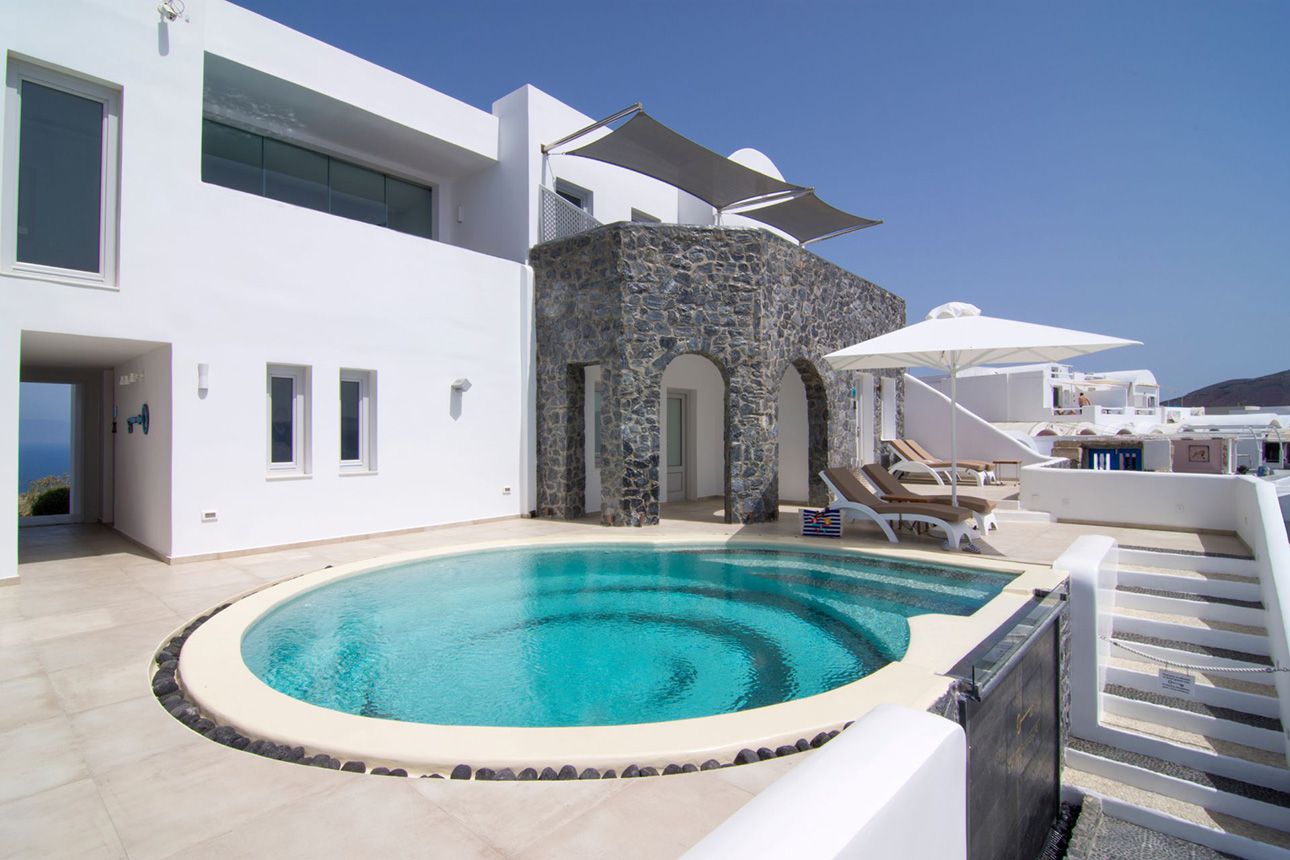 Santorini Secret Suites & Spa
Gym
Airport transfer
Free parking
$991.00
Price per night from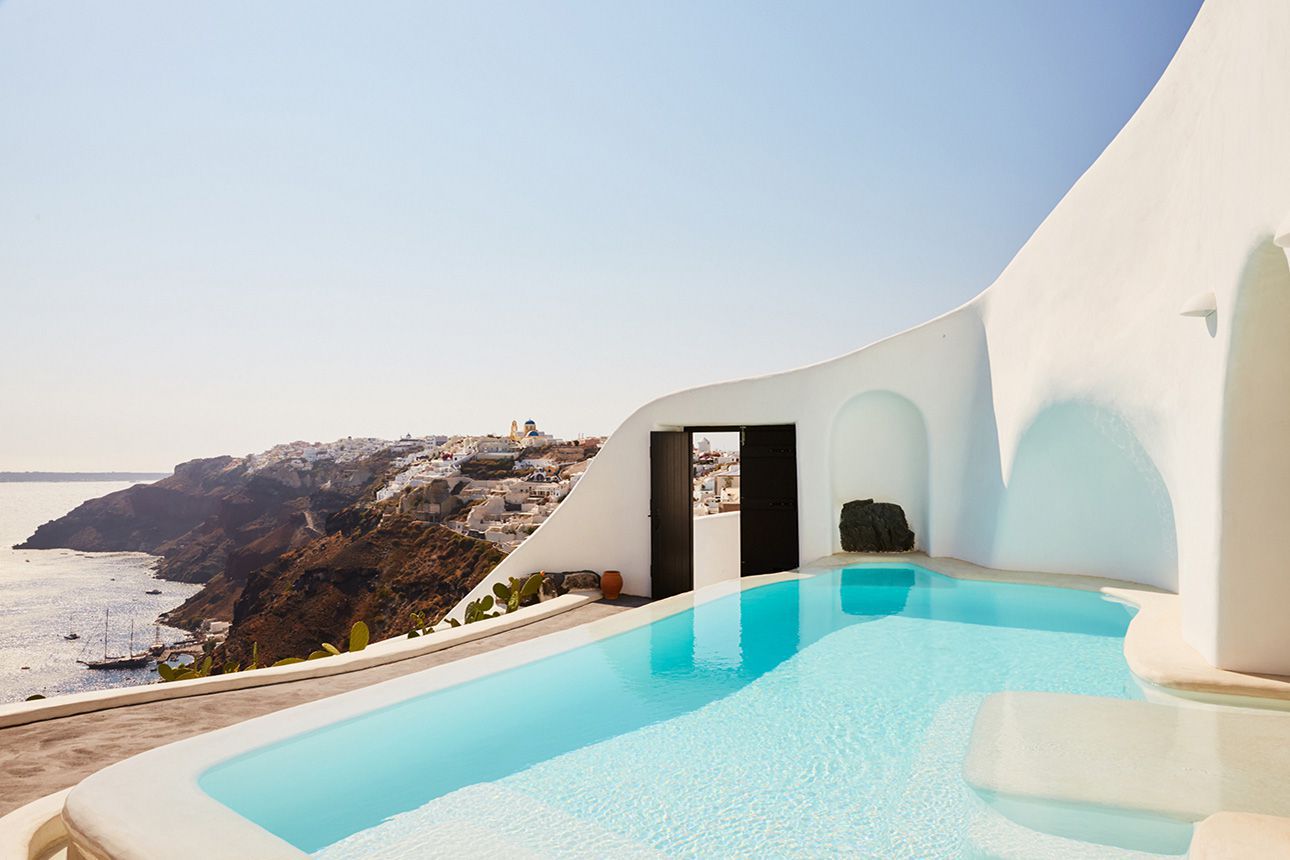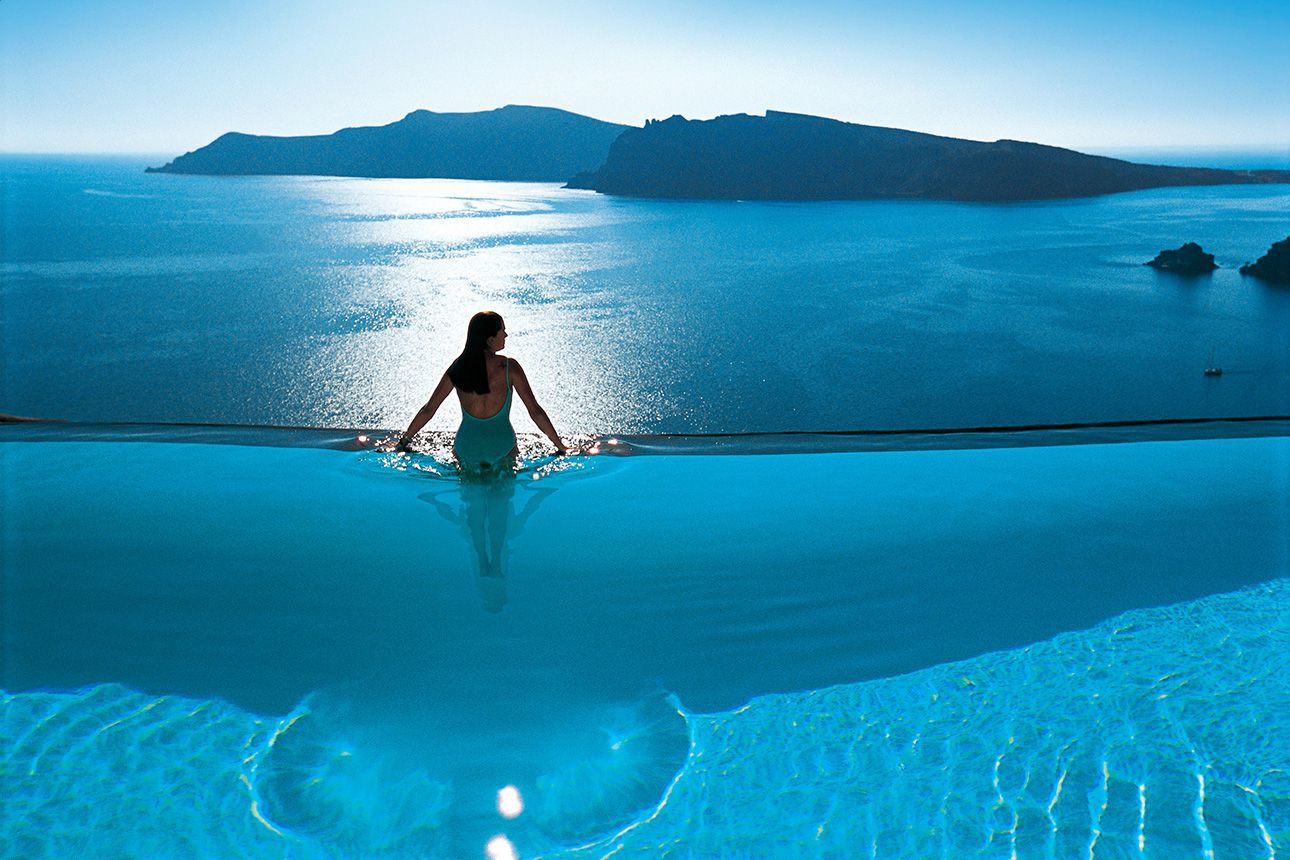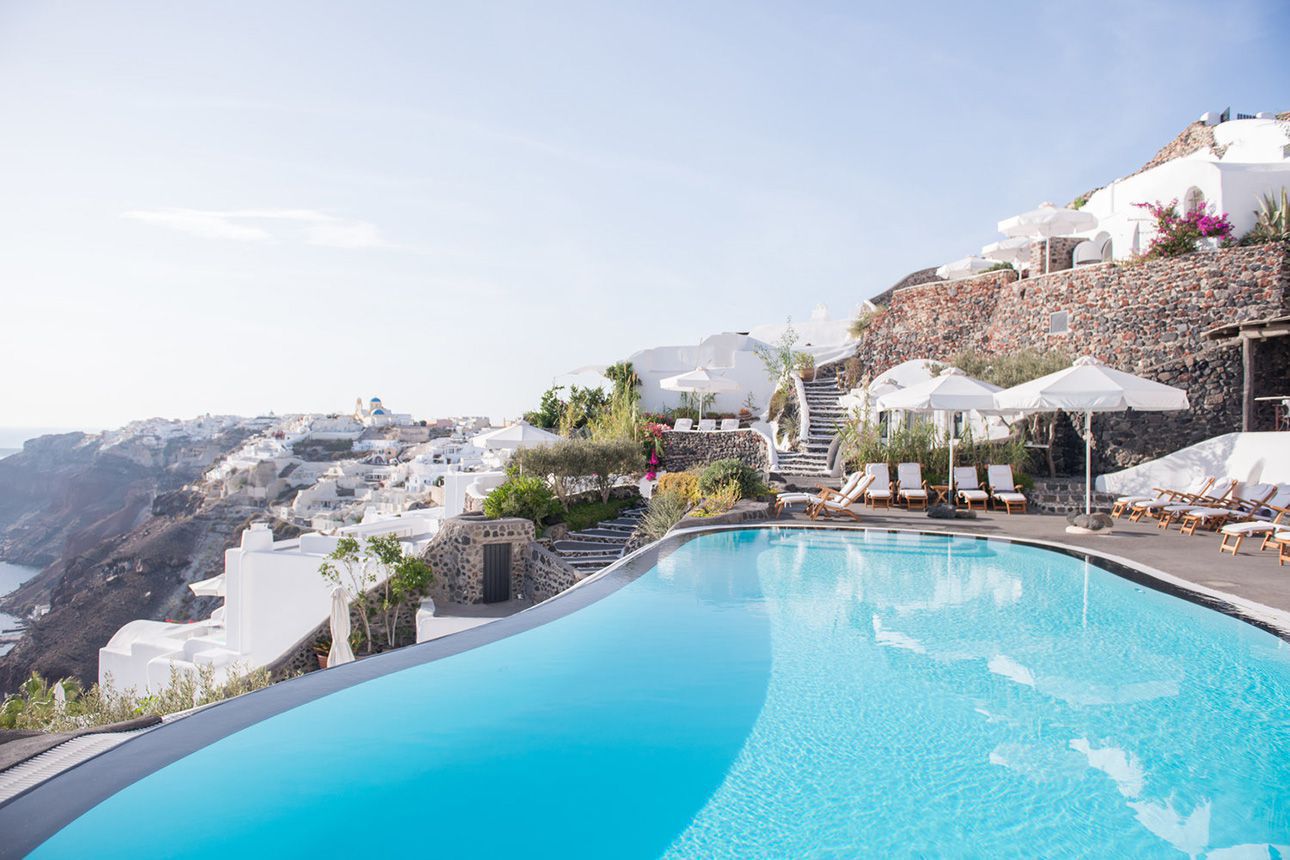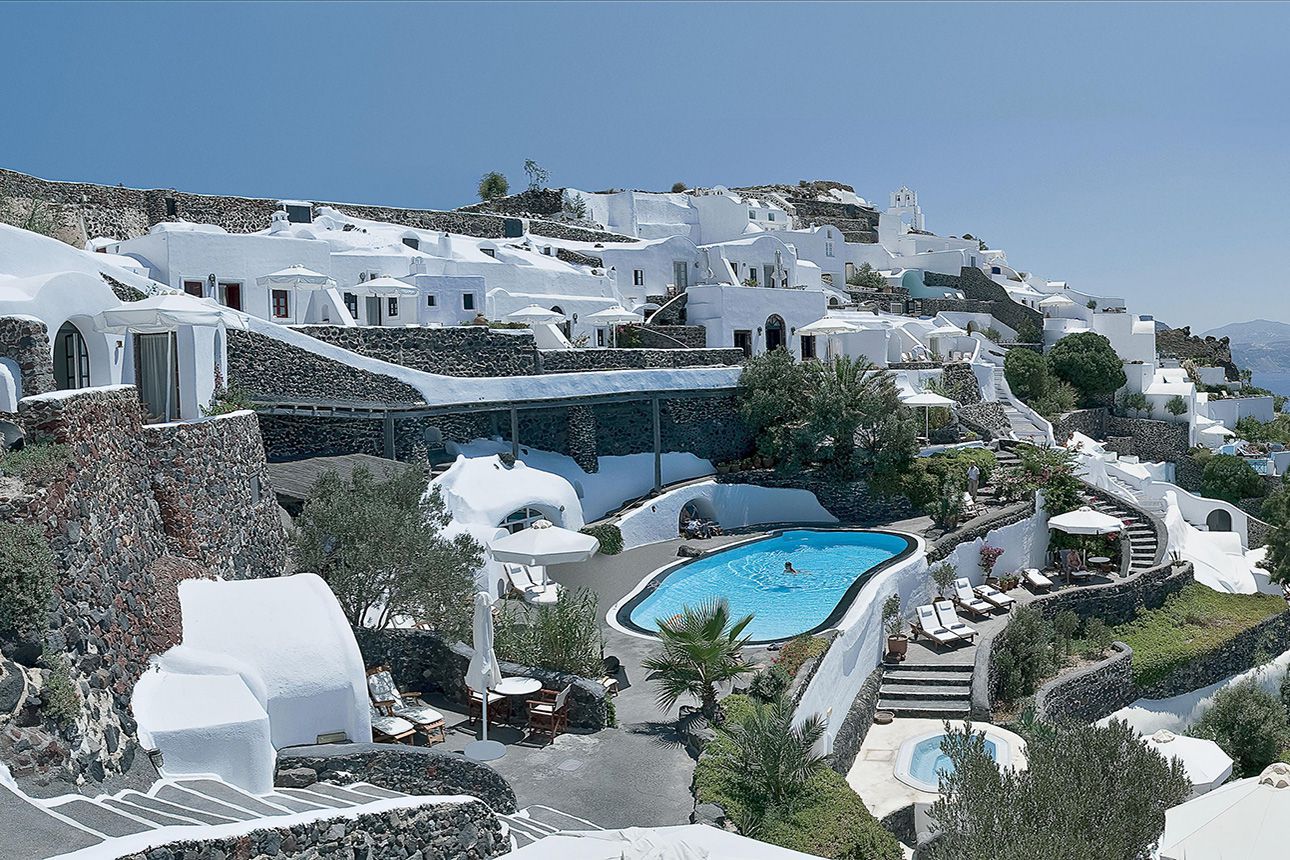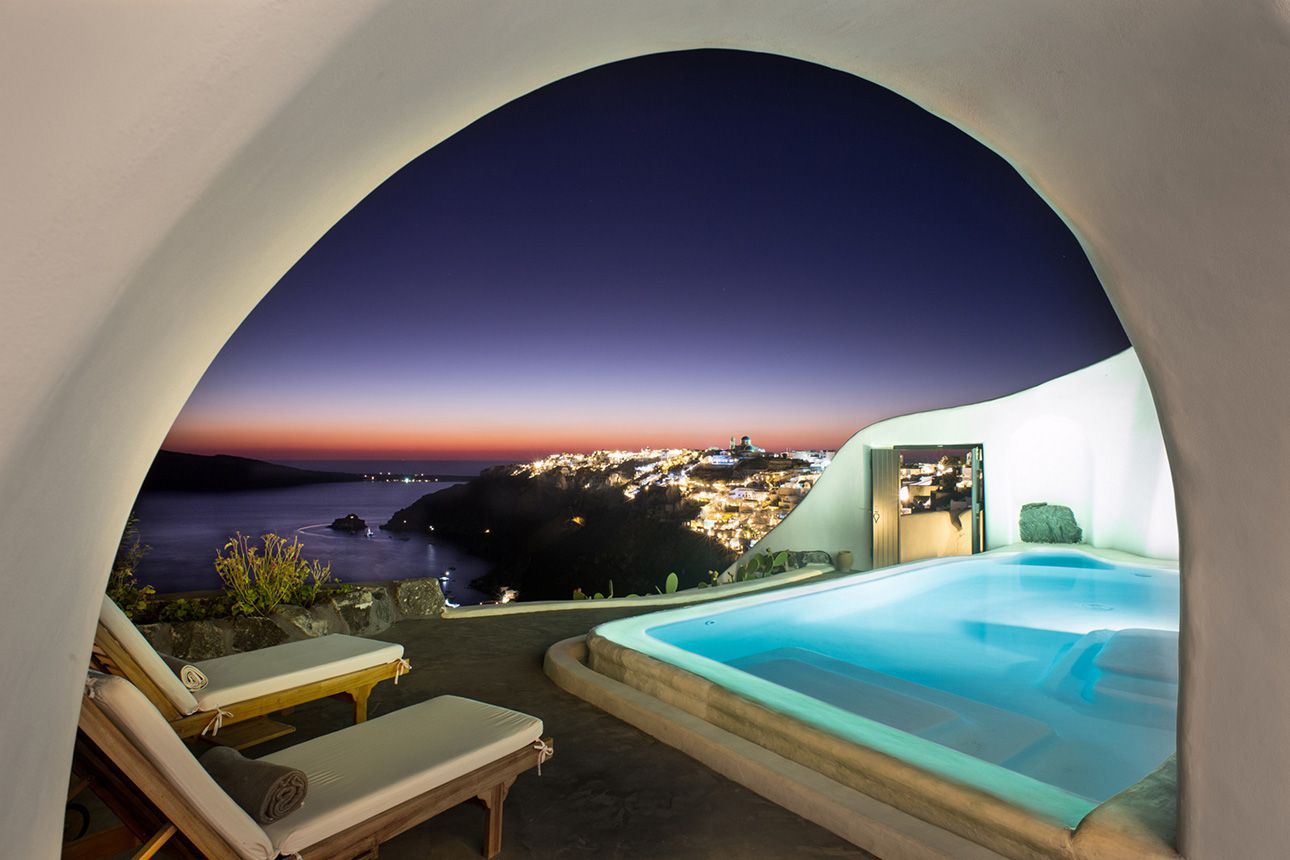 $845.00
Price per night from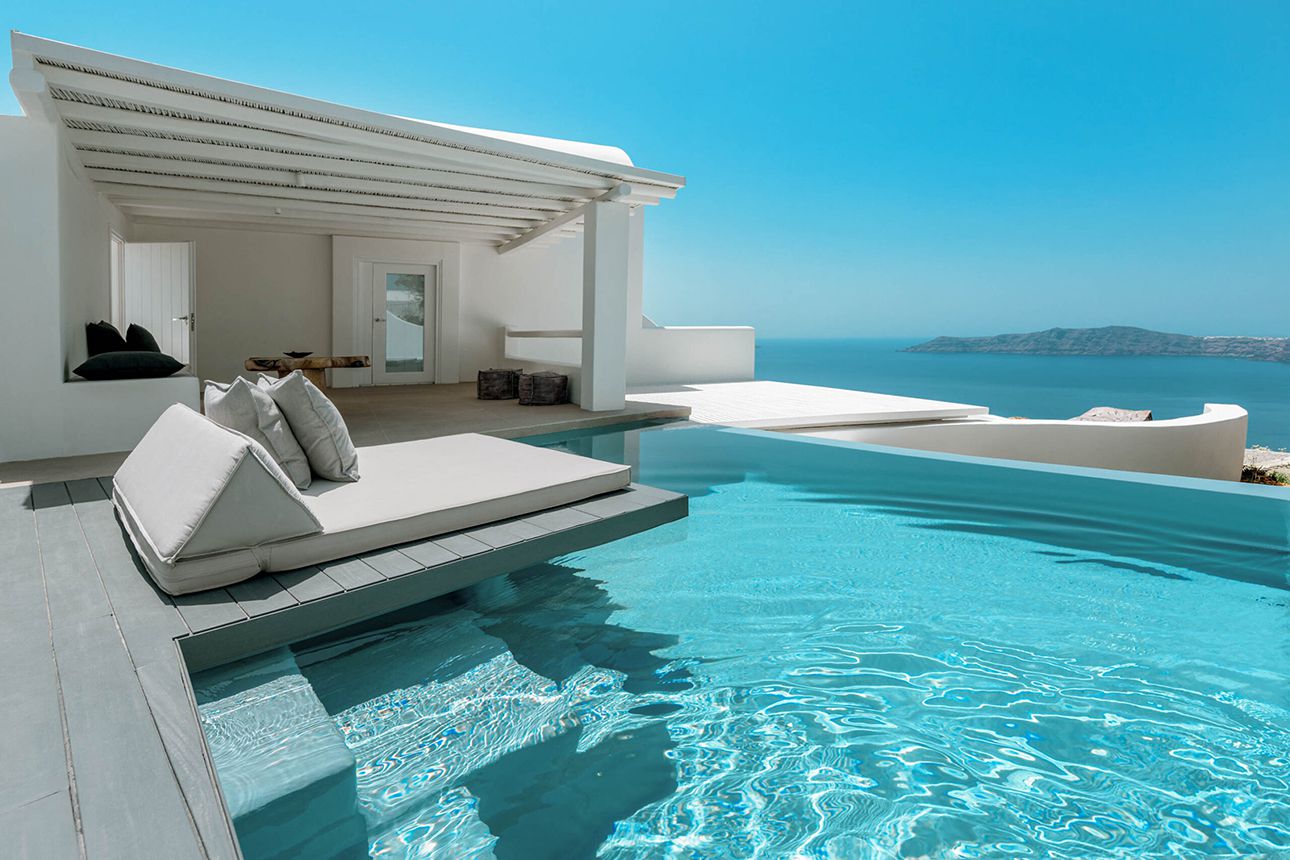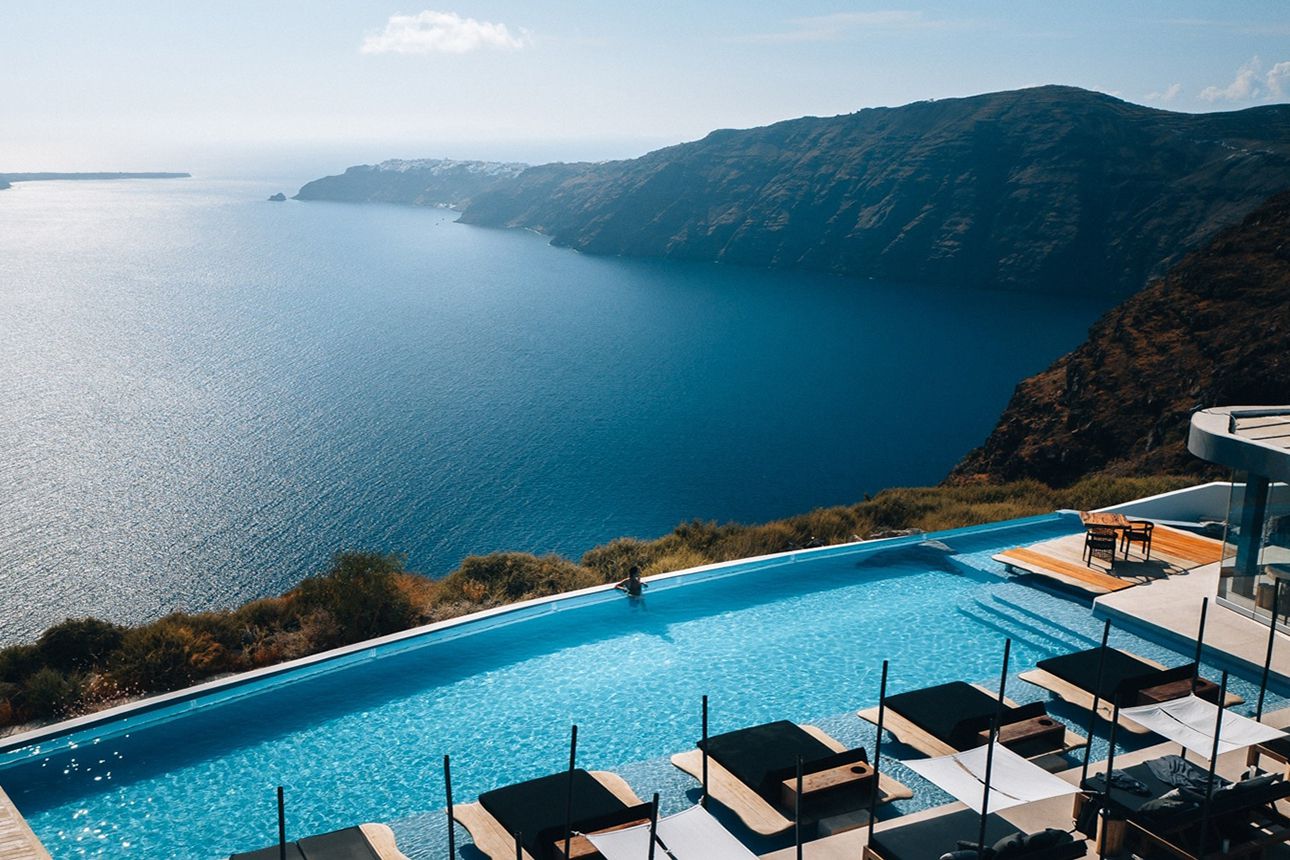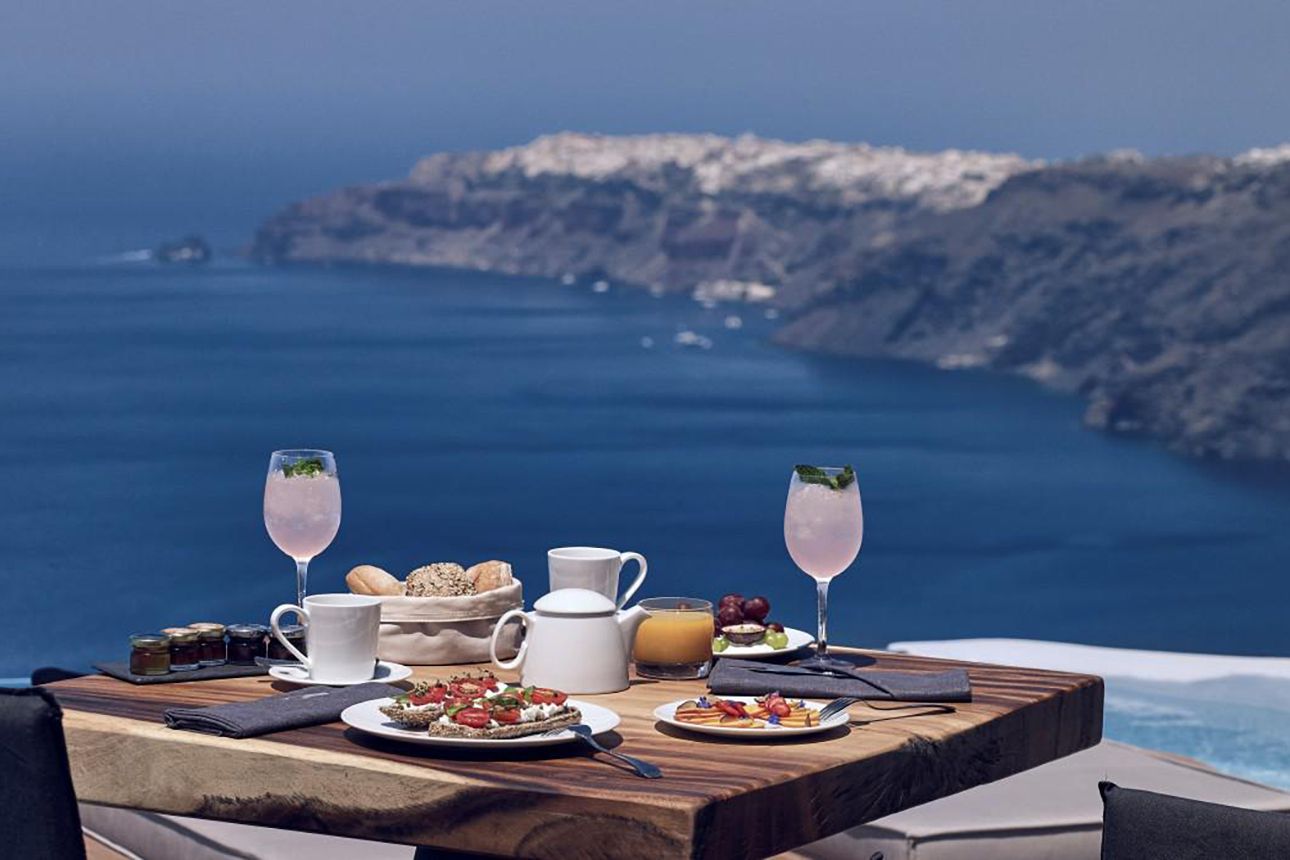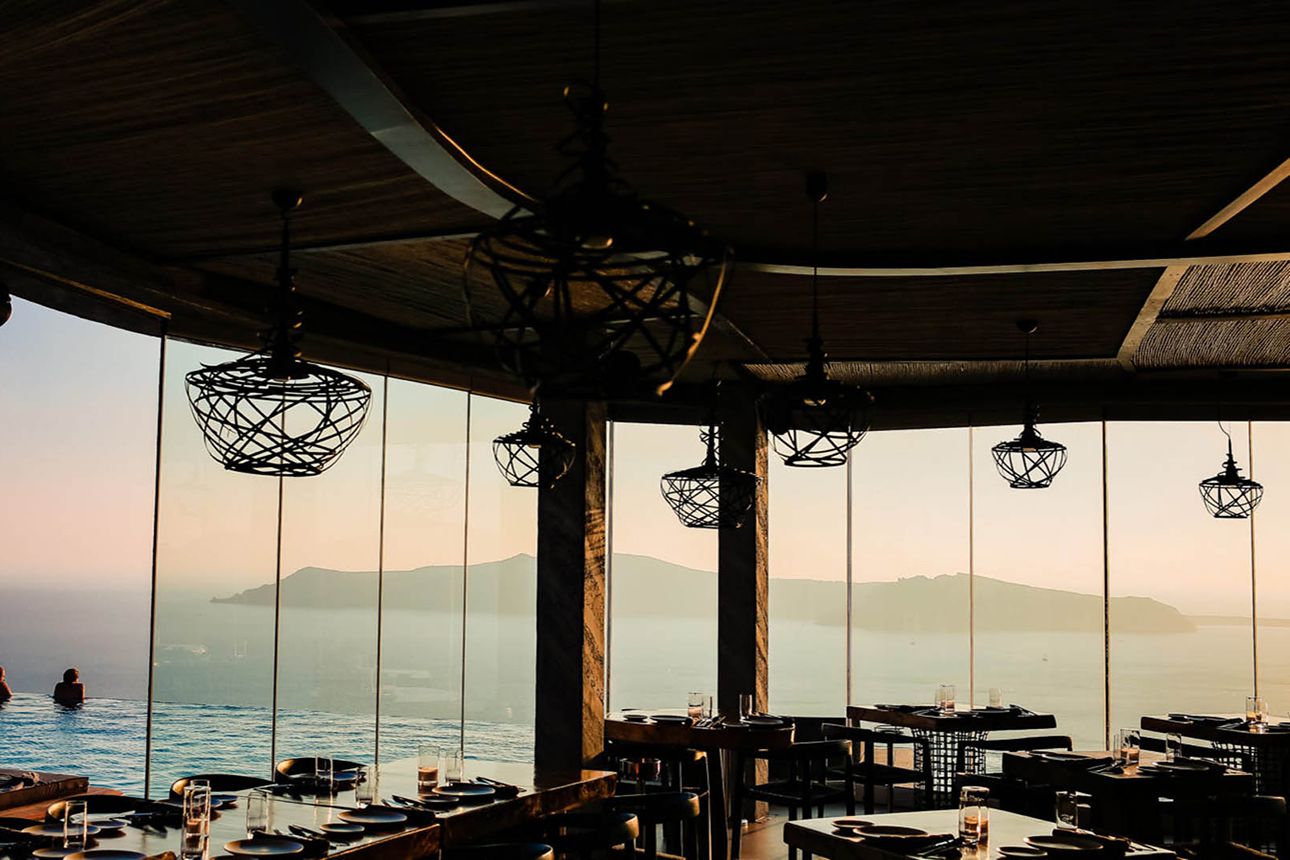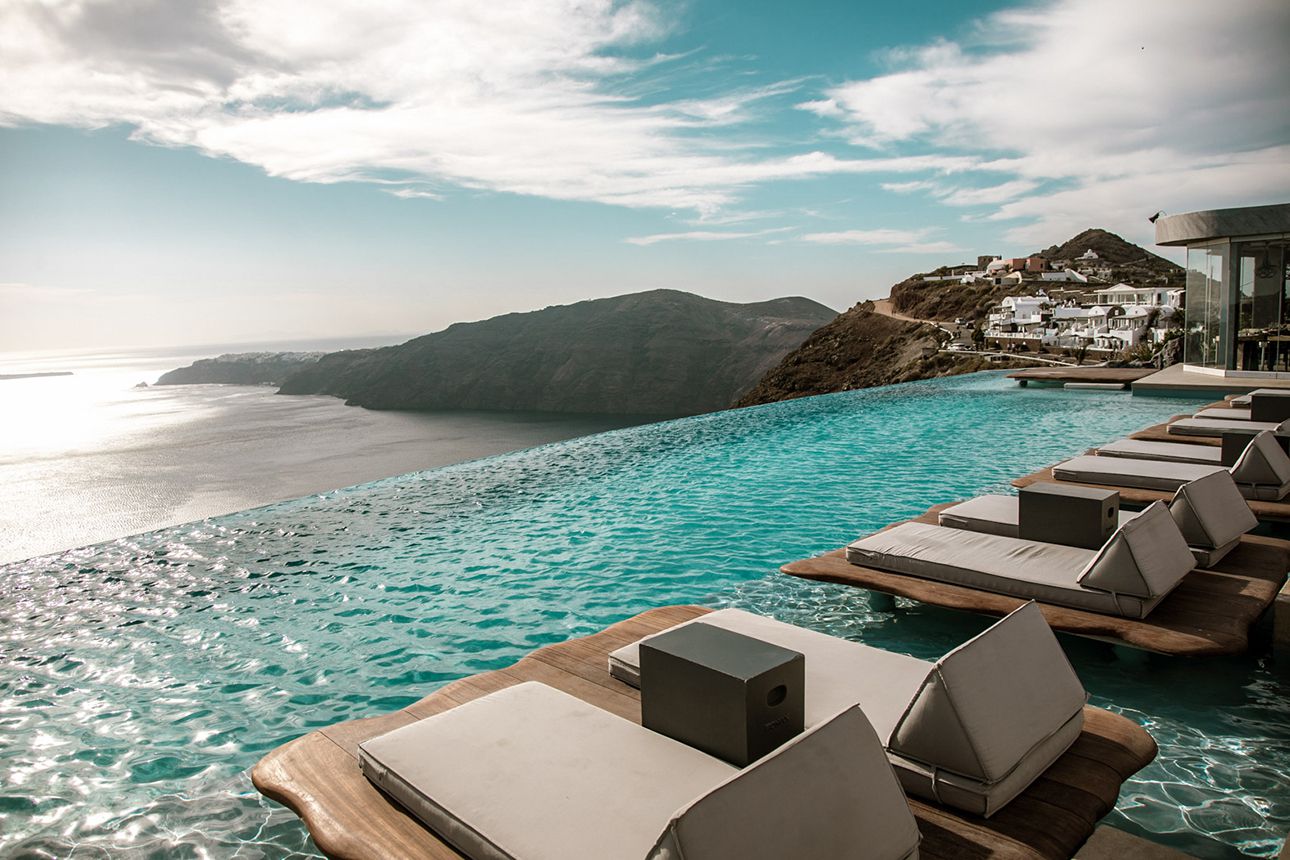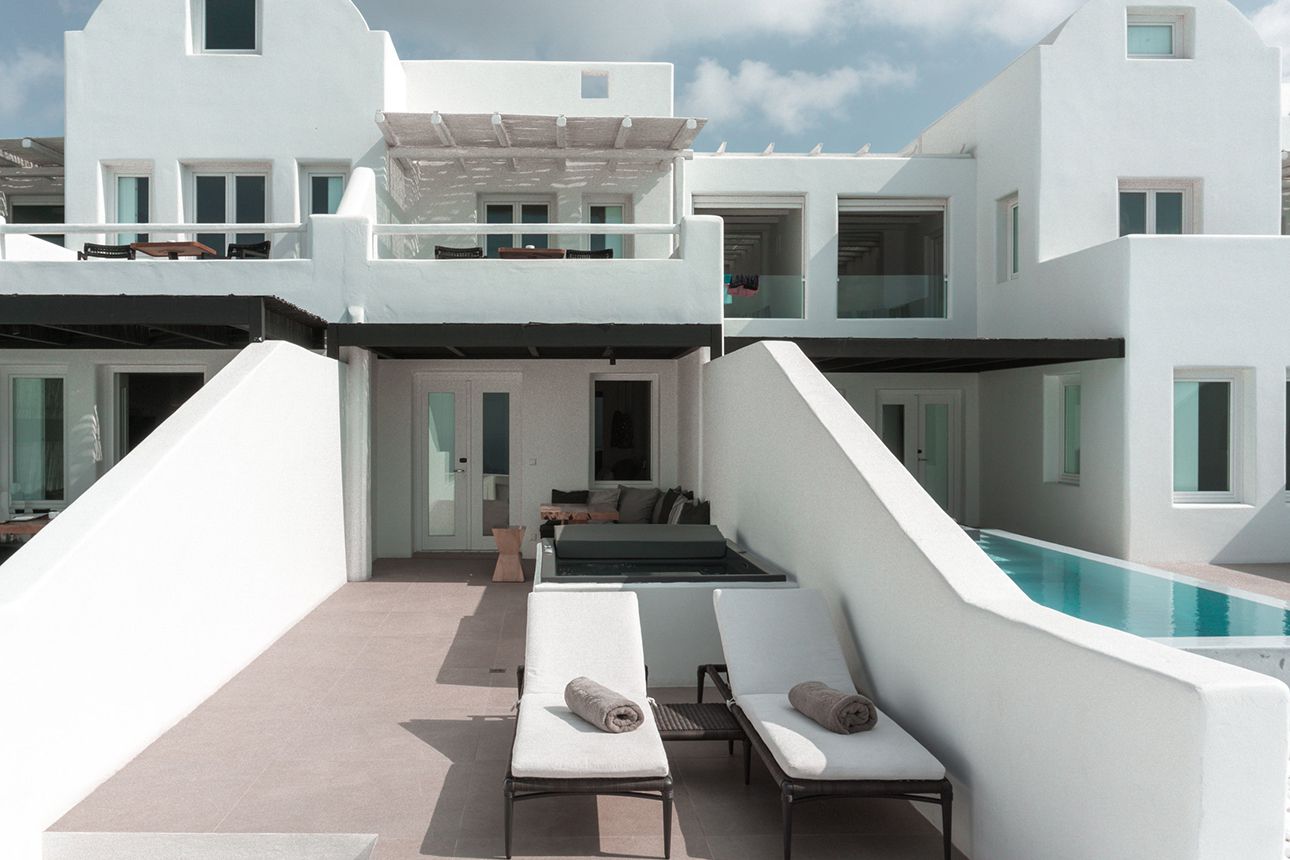 Luggage storage
Car rental
Pool
$1,325.00
Price per night from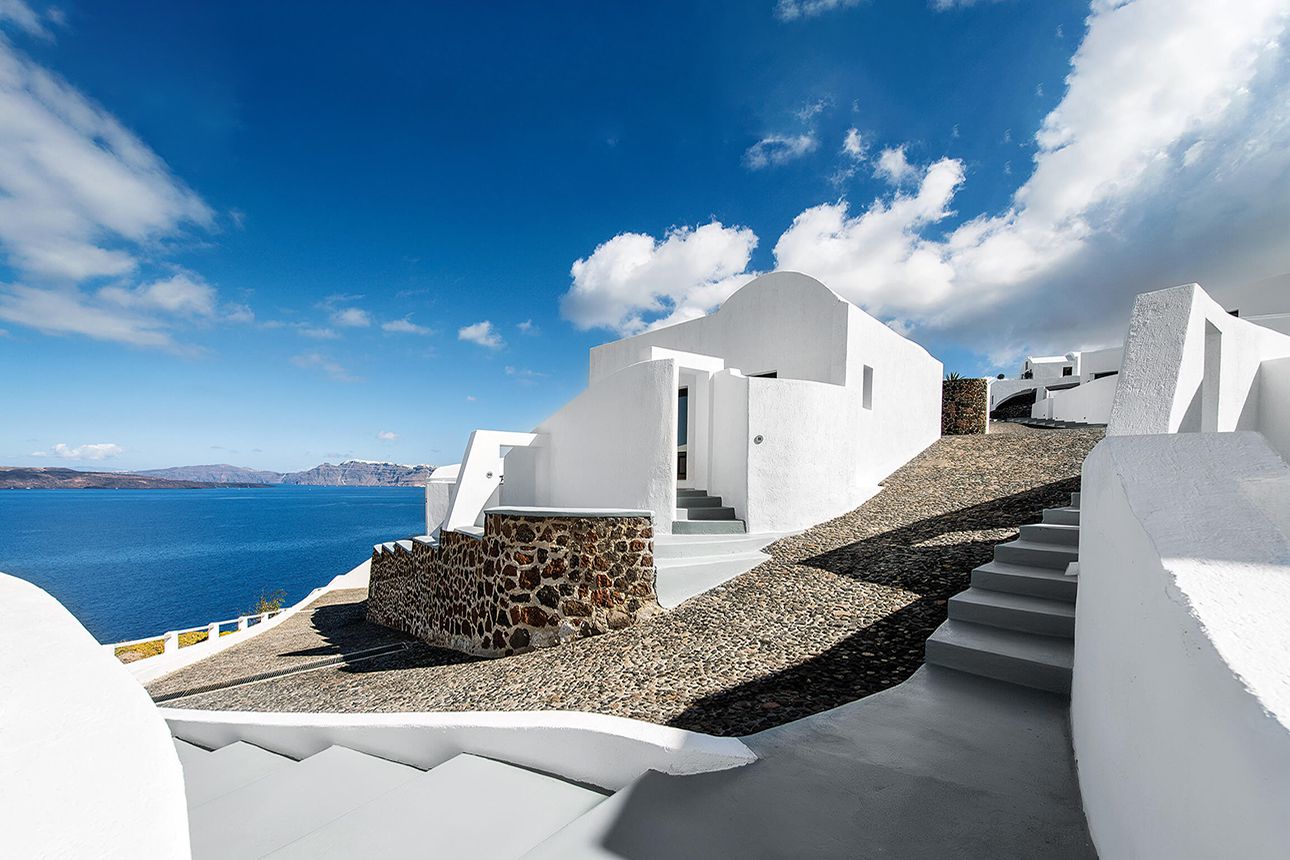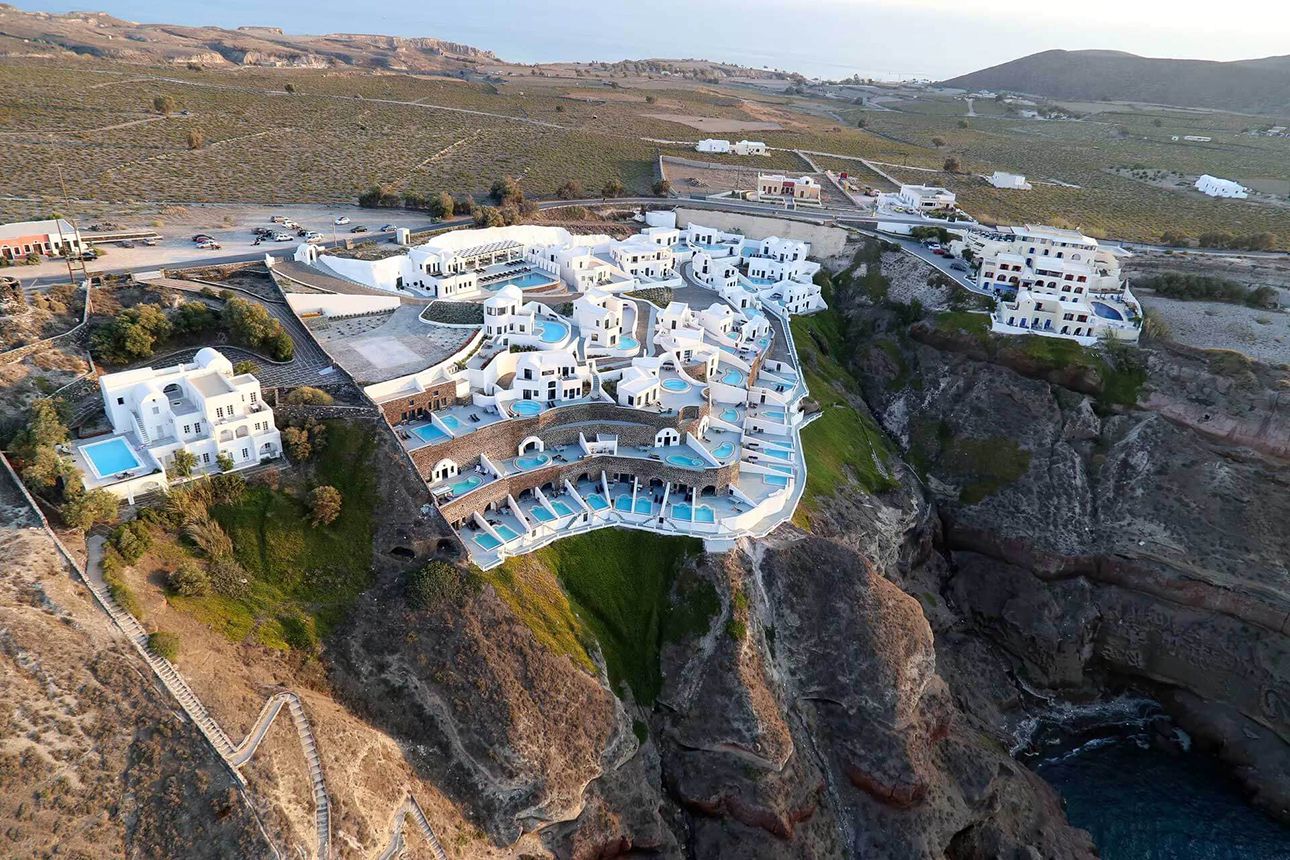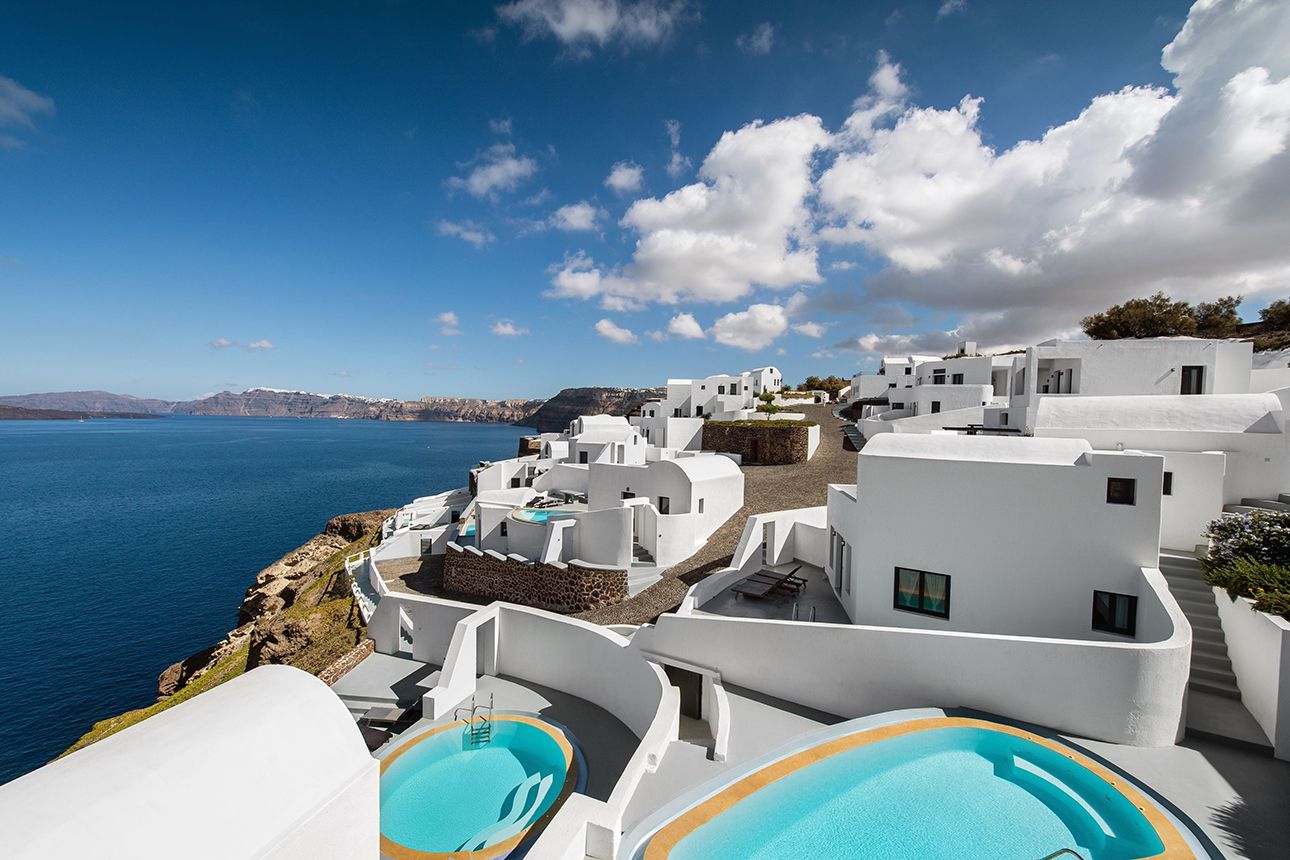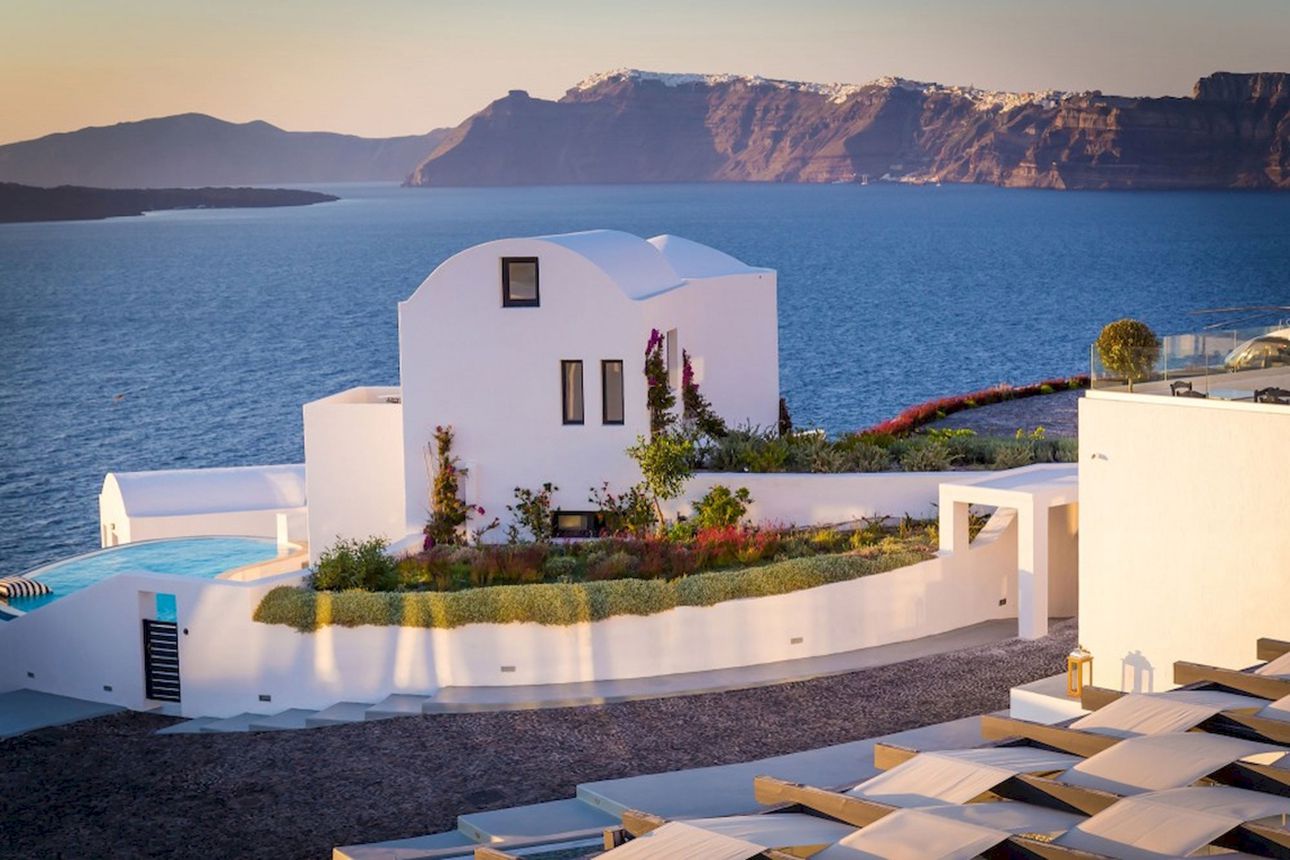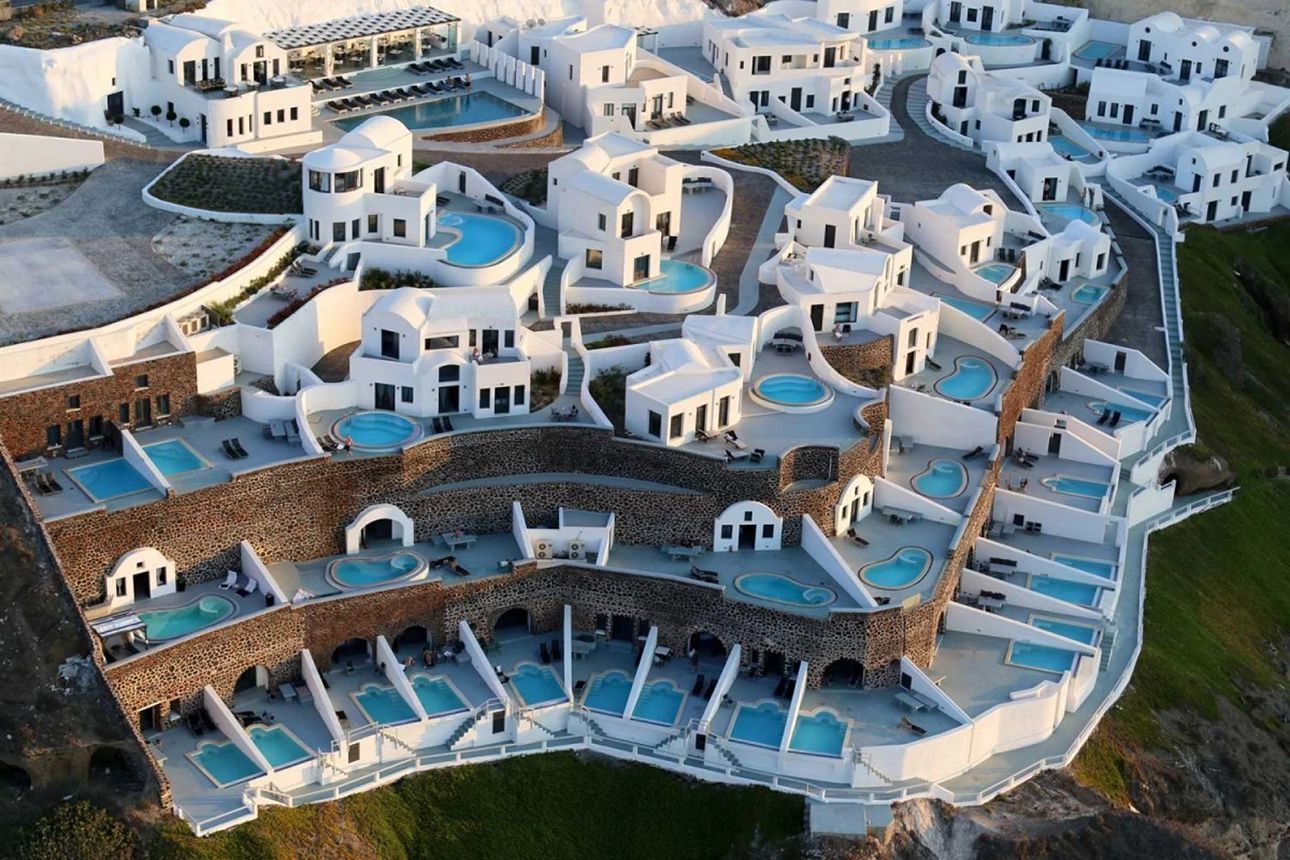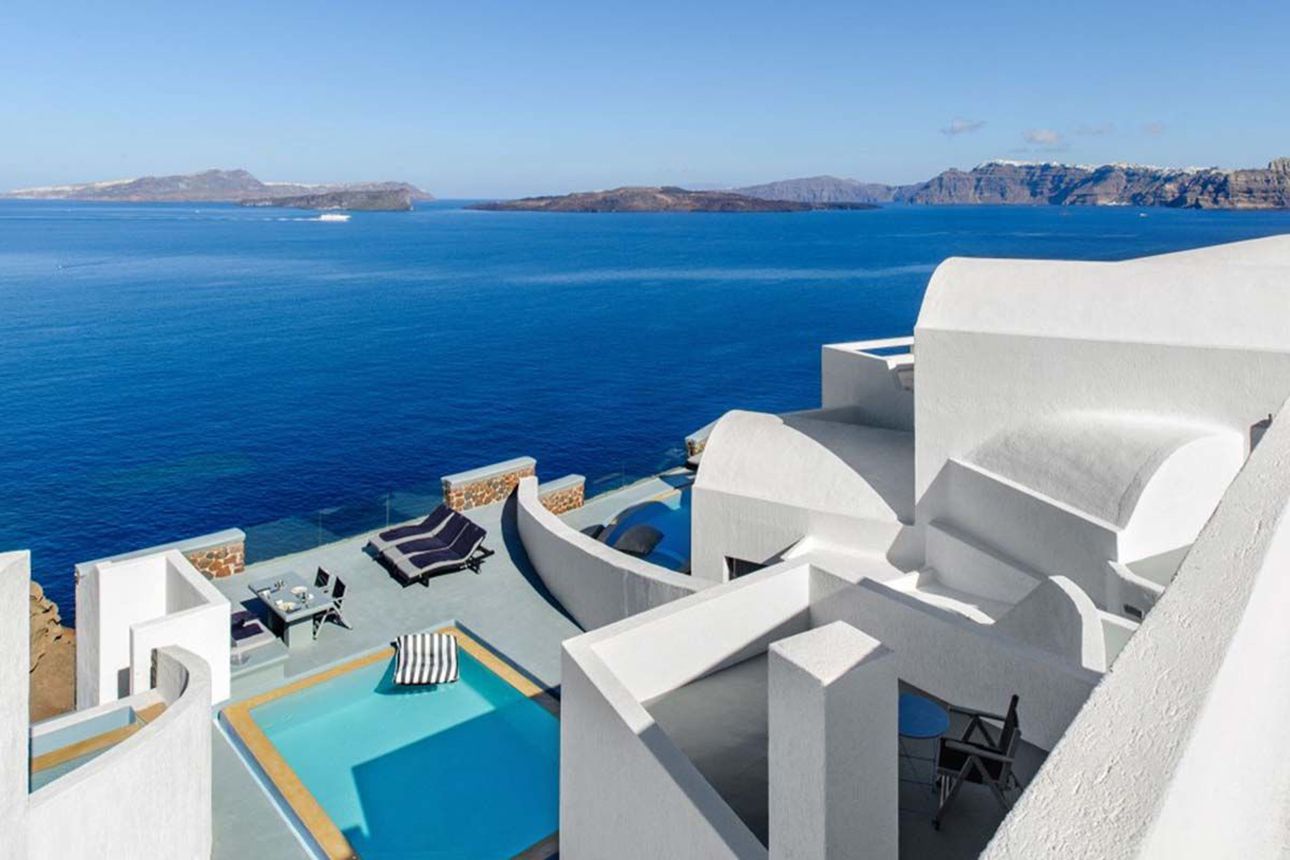 Ambassador Aegean Luxury Hotel and Suites
Gym
Pet-friendly
Airport shuttle service
$1,132.00
Price per night from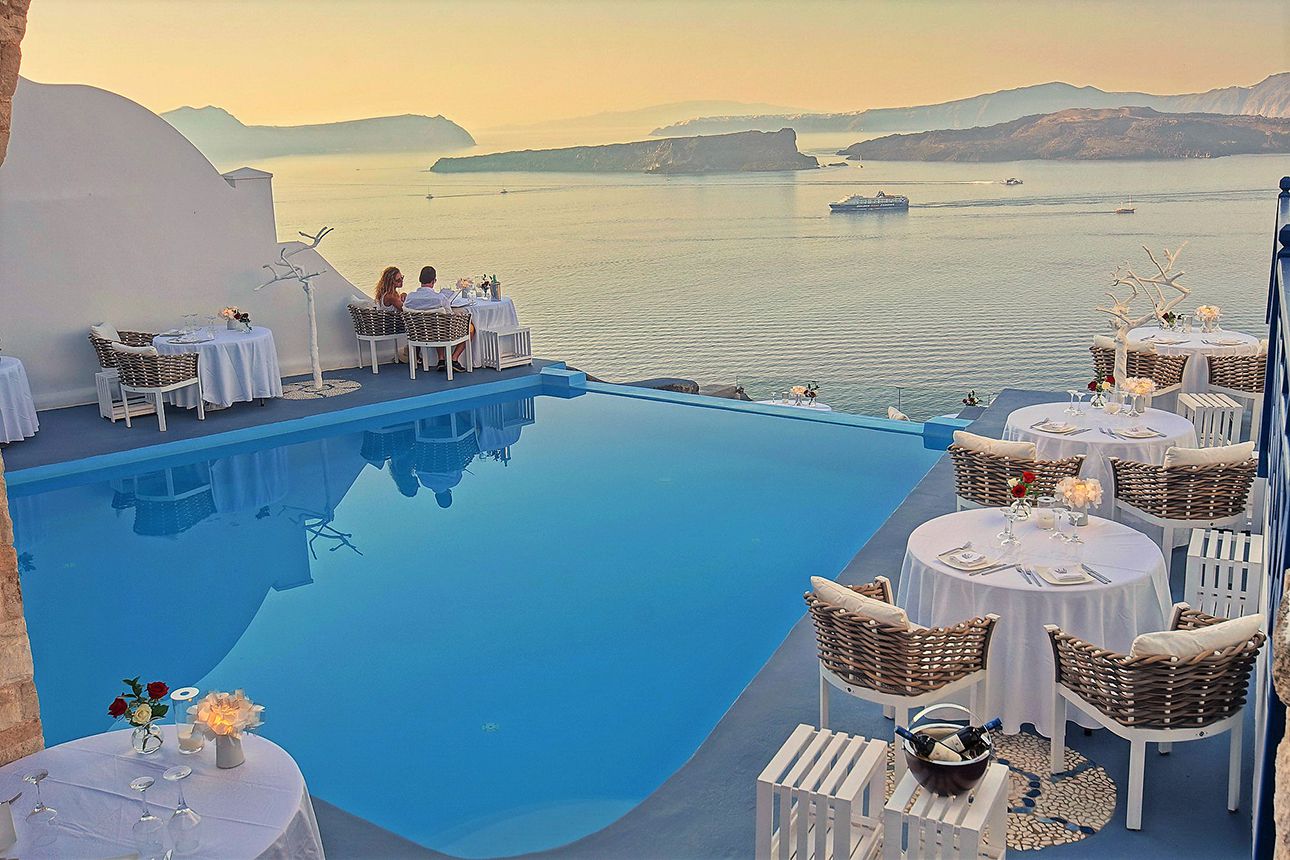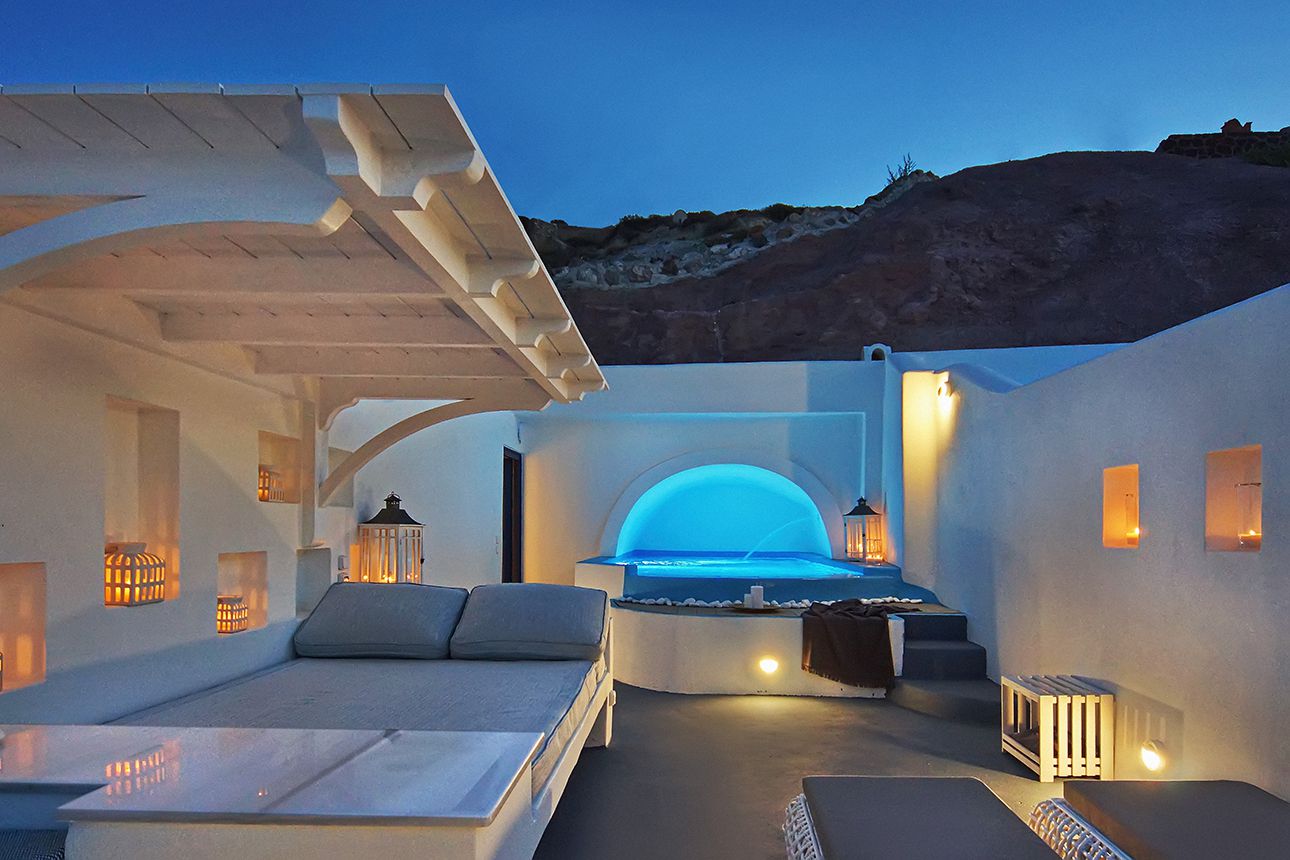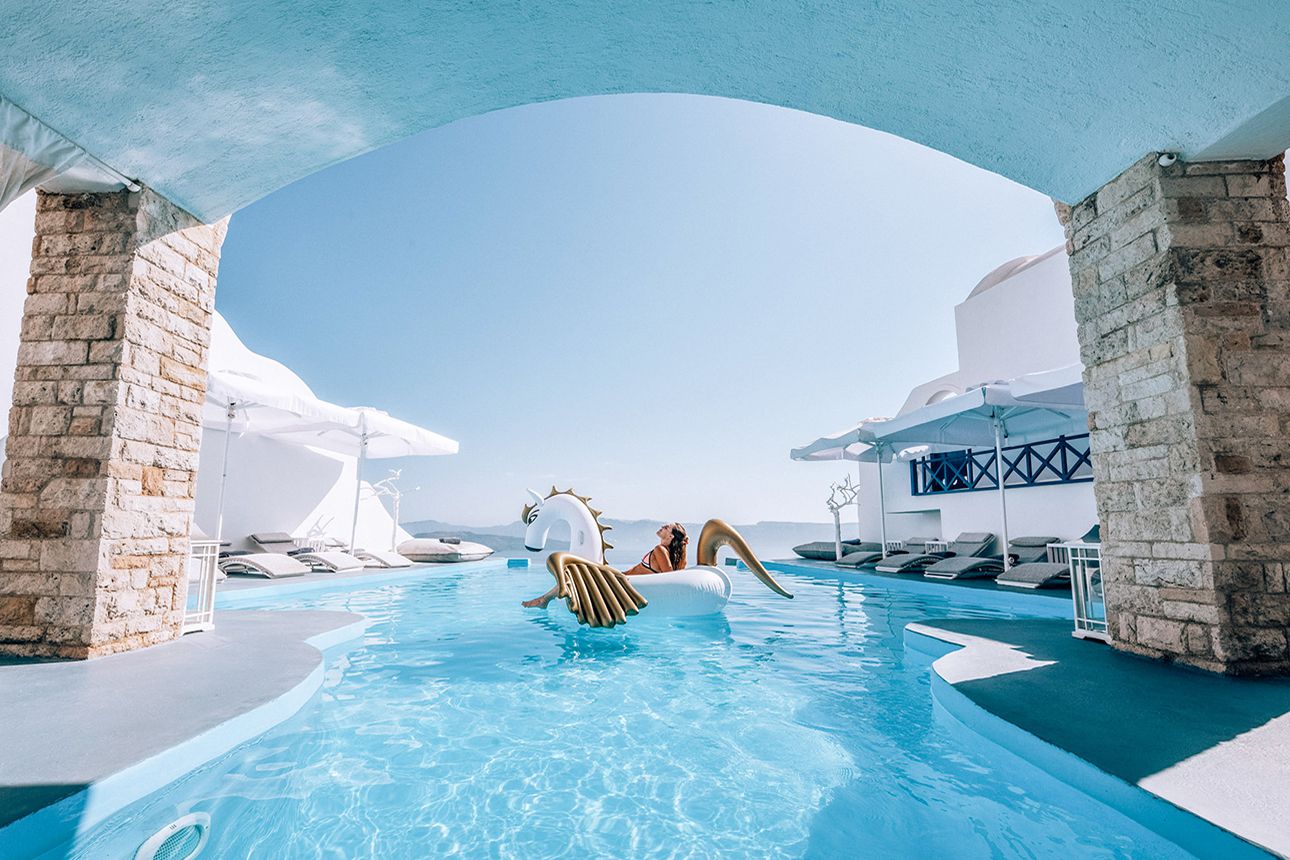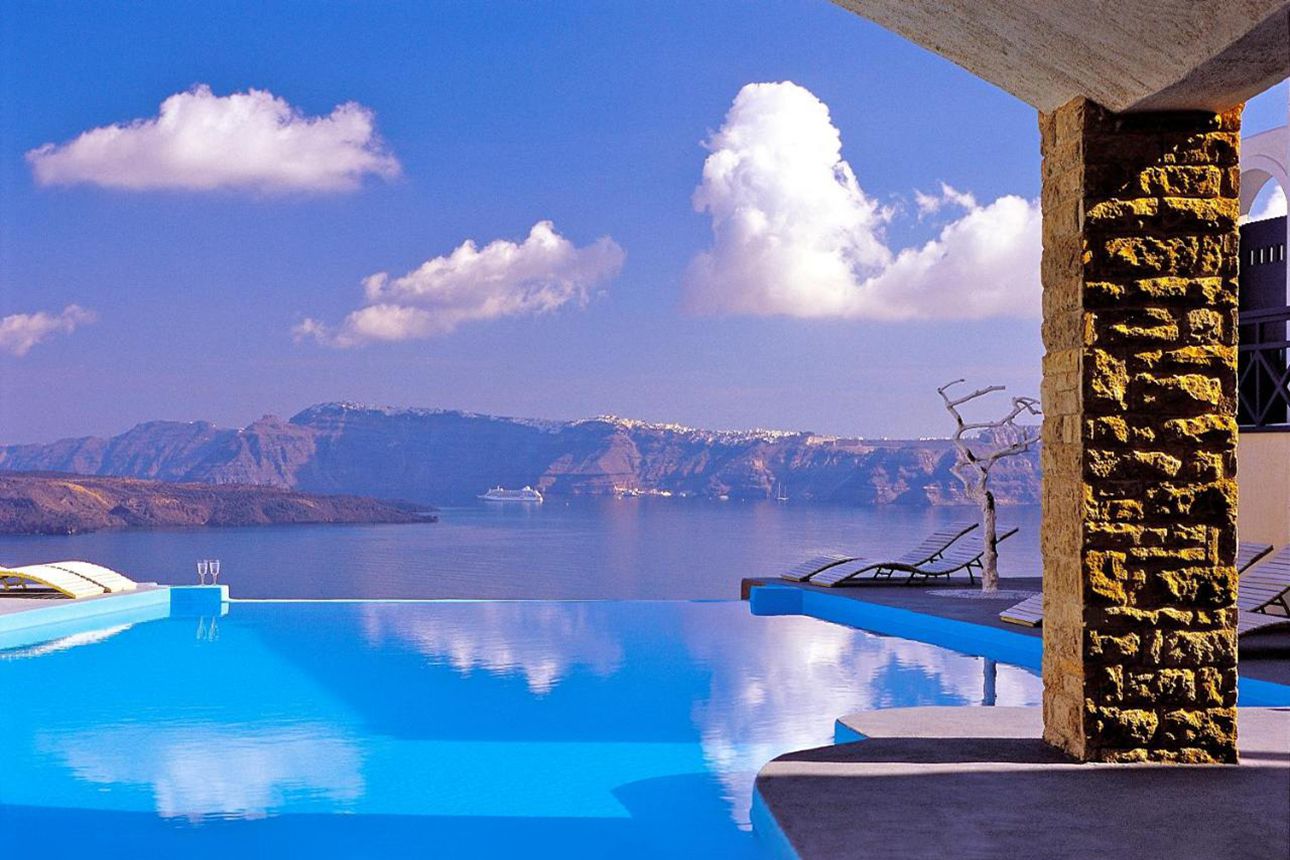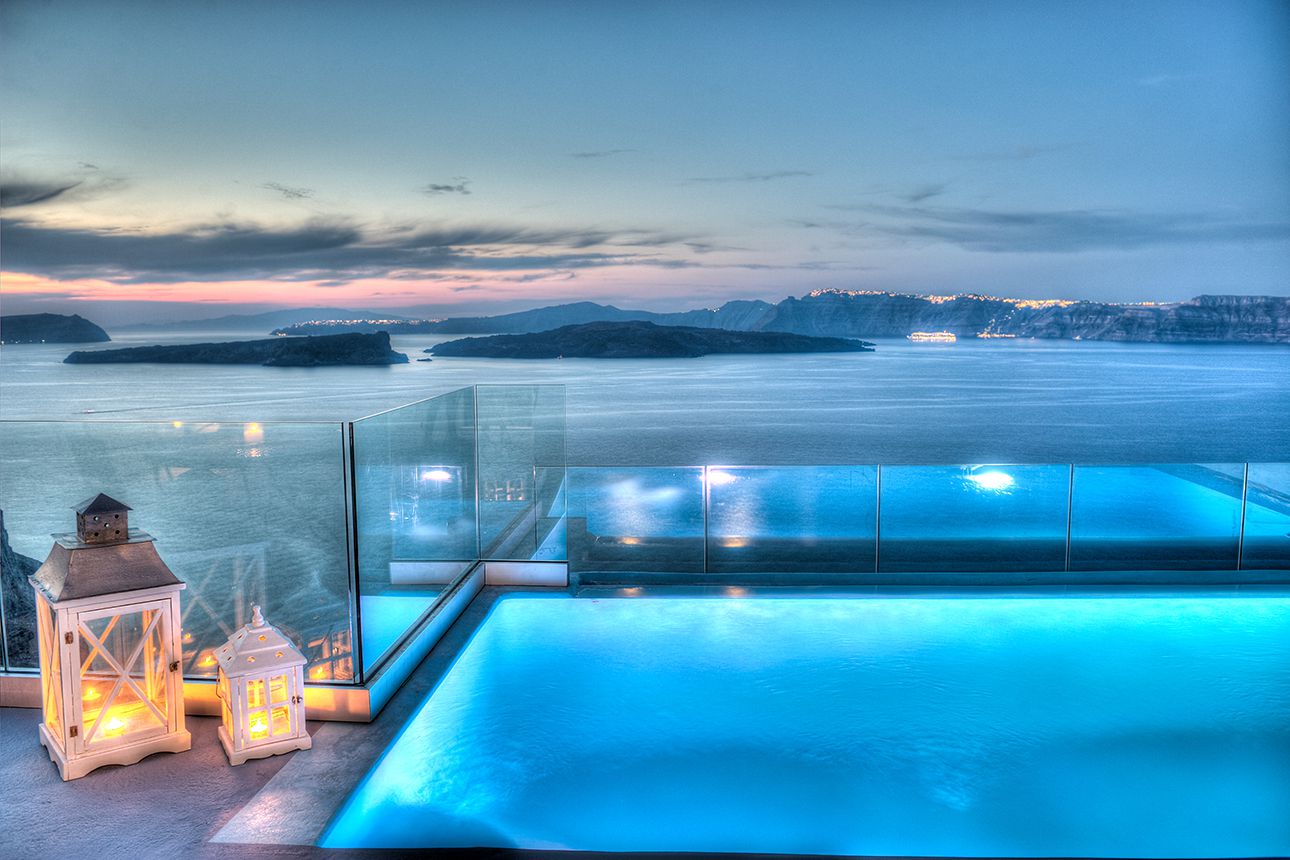 Free parking
Free breakfast
Pool
$860.00
Price per night from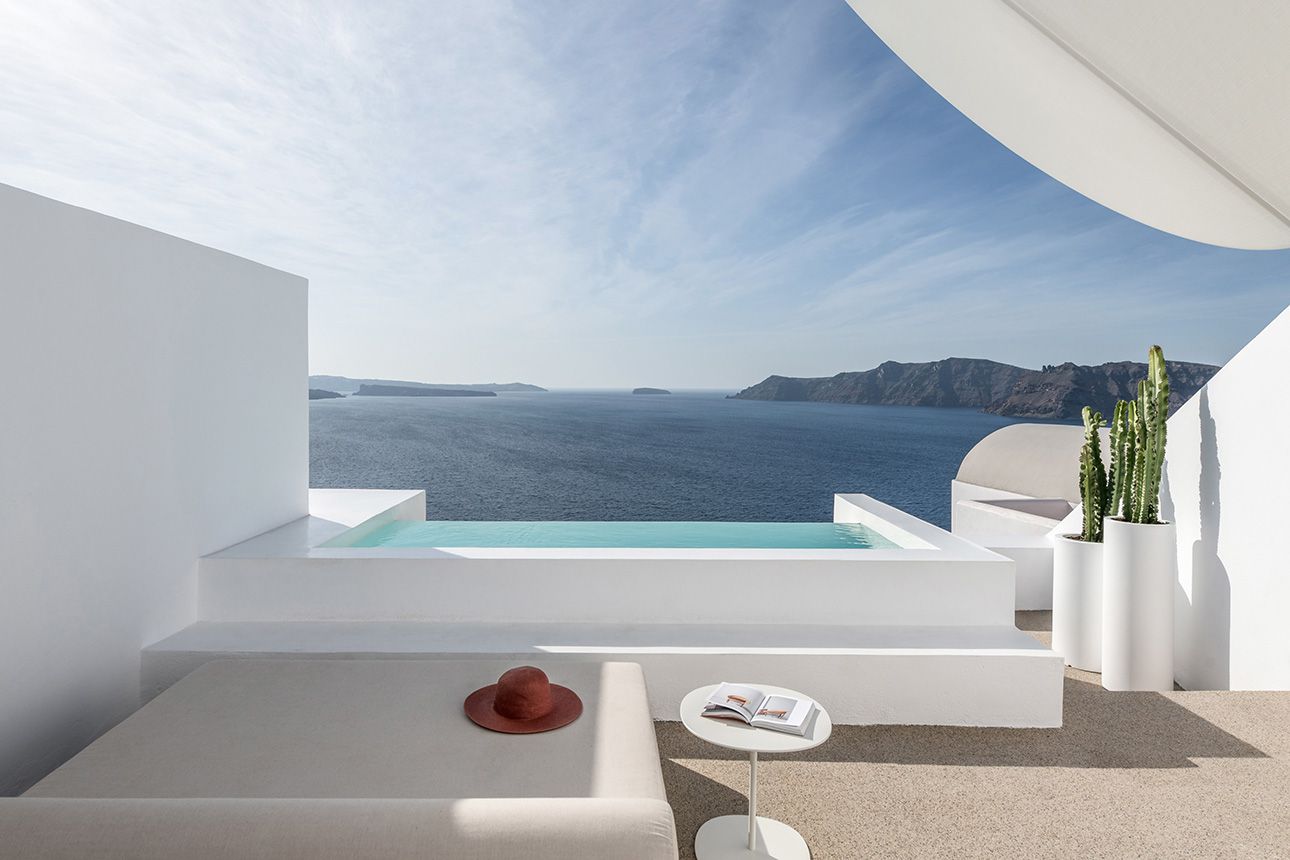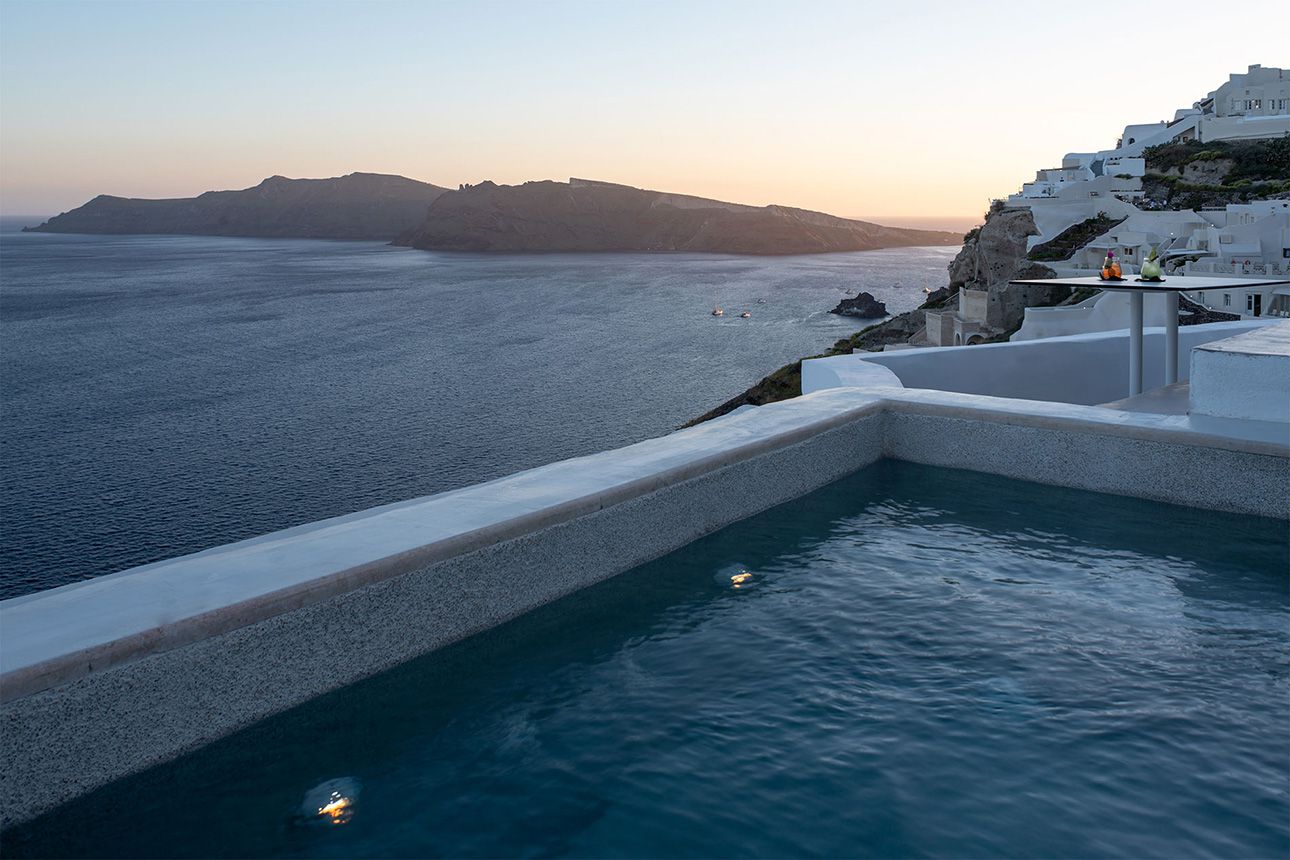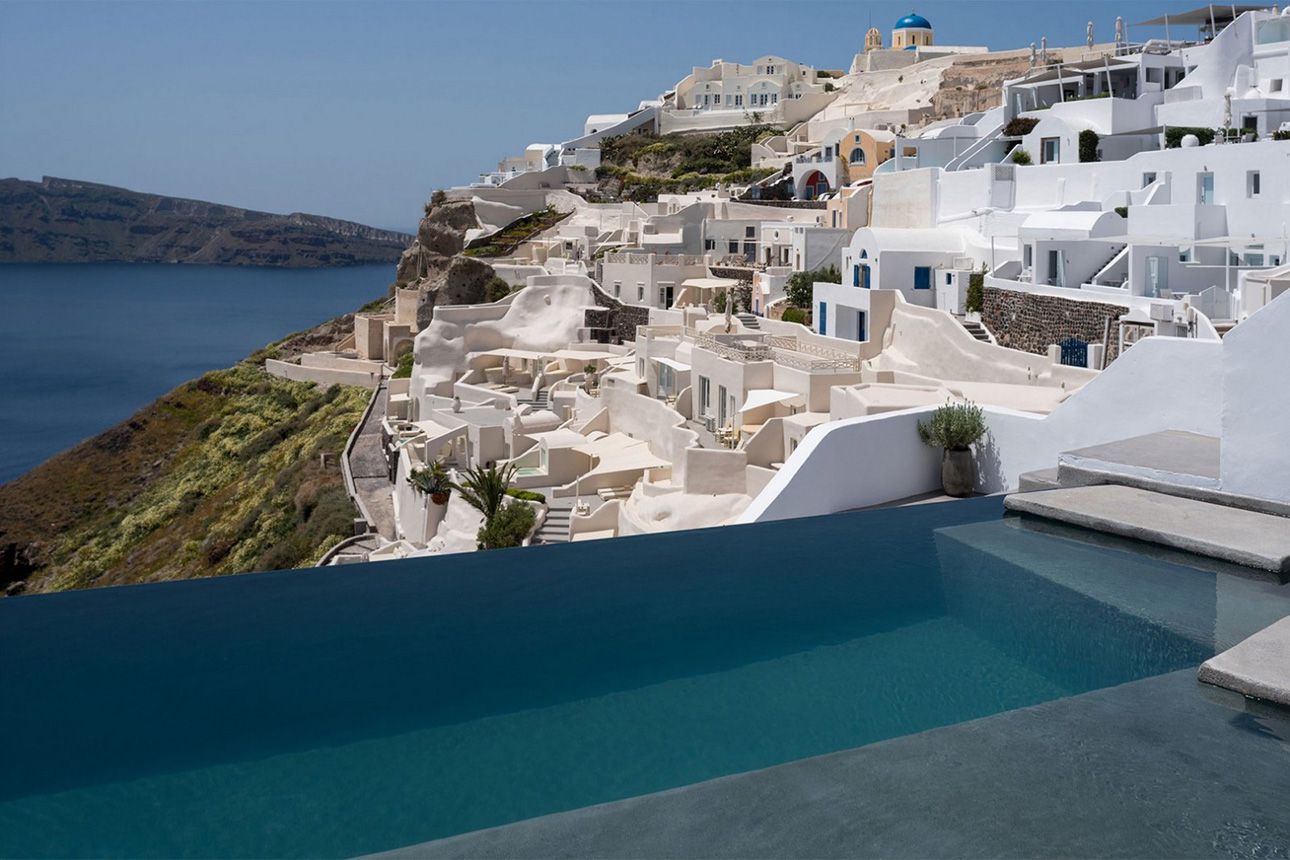 Non-smoking
Free WiFi
Air conditioning
$1,014.00
Price per night from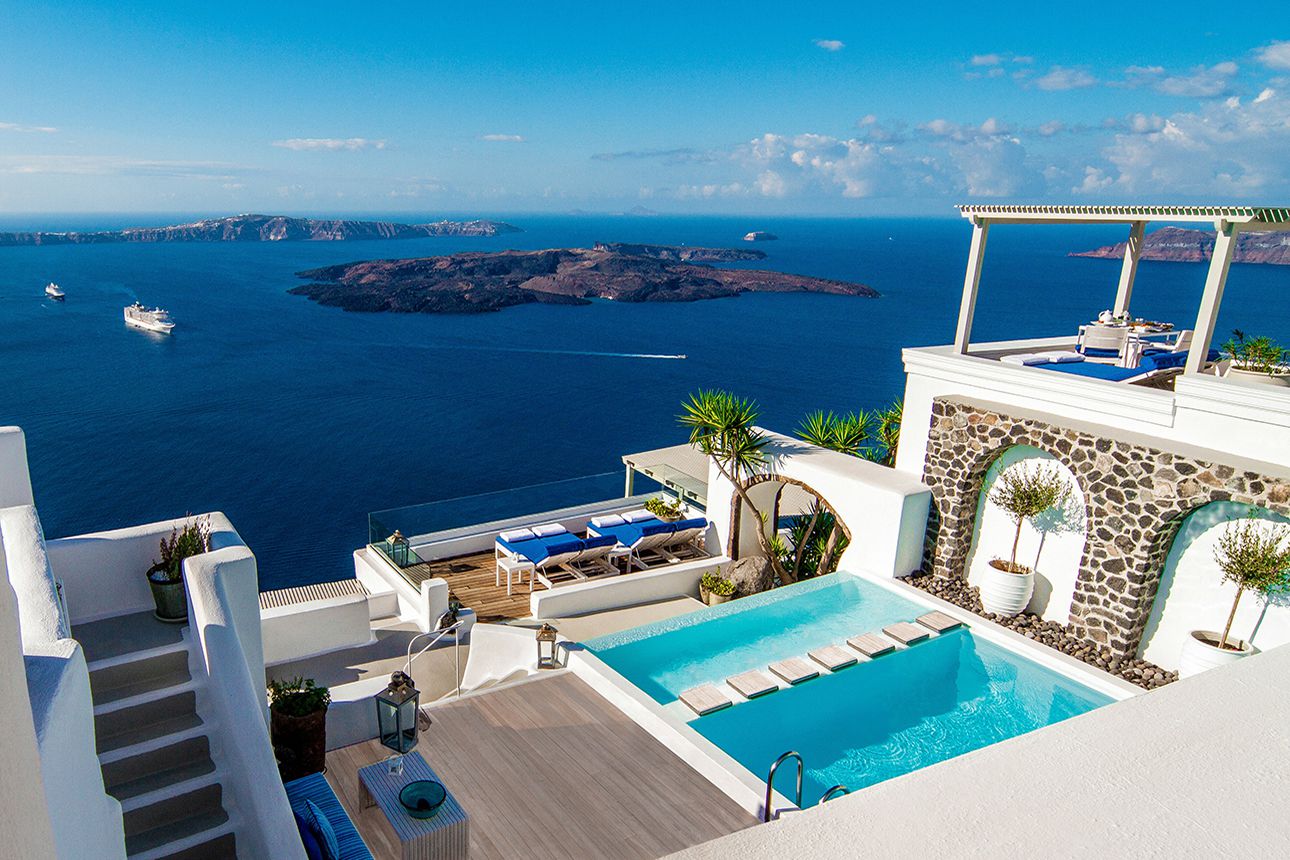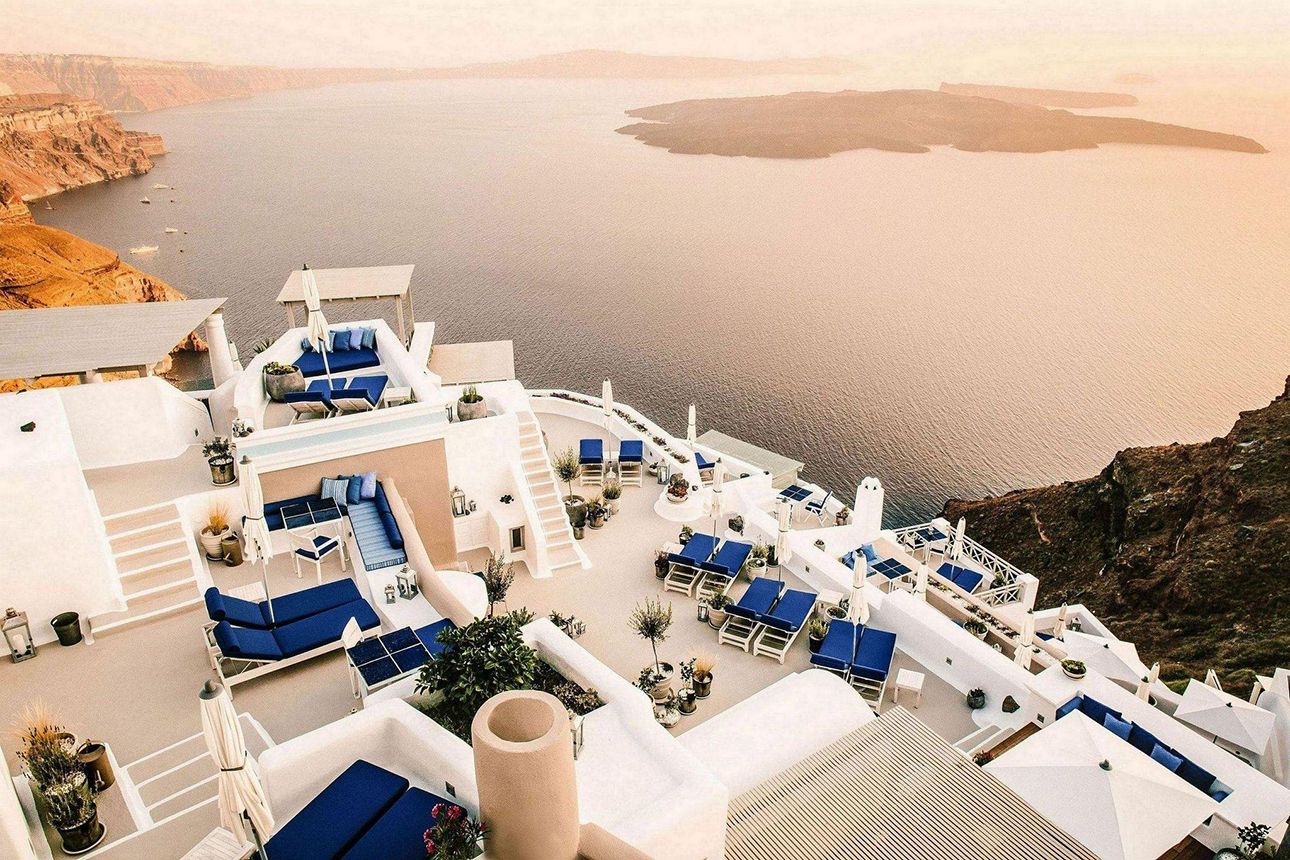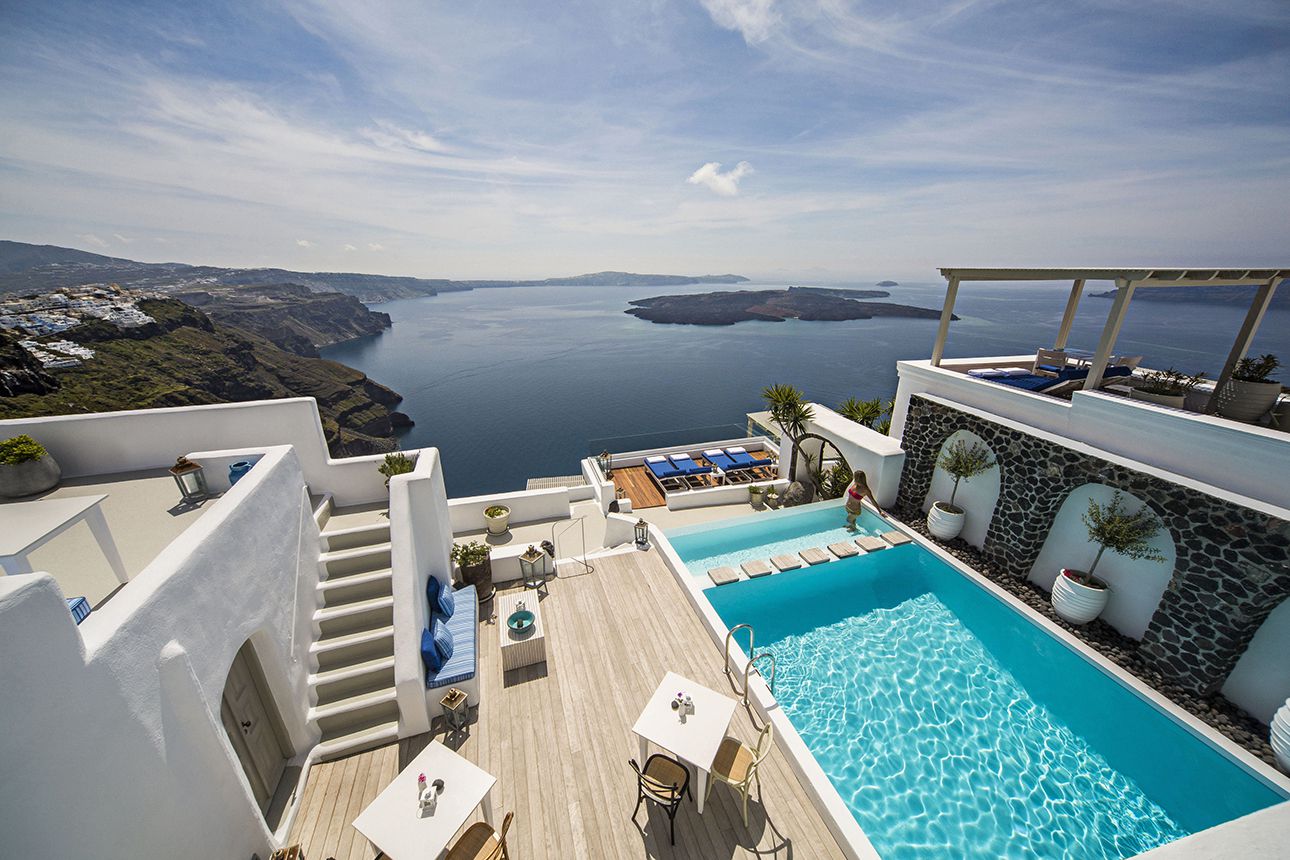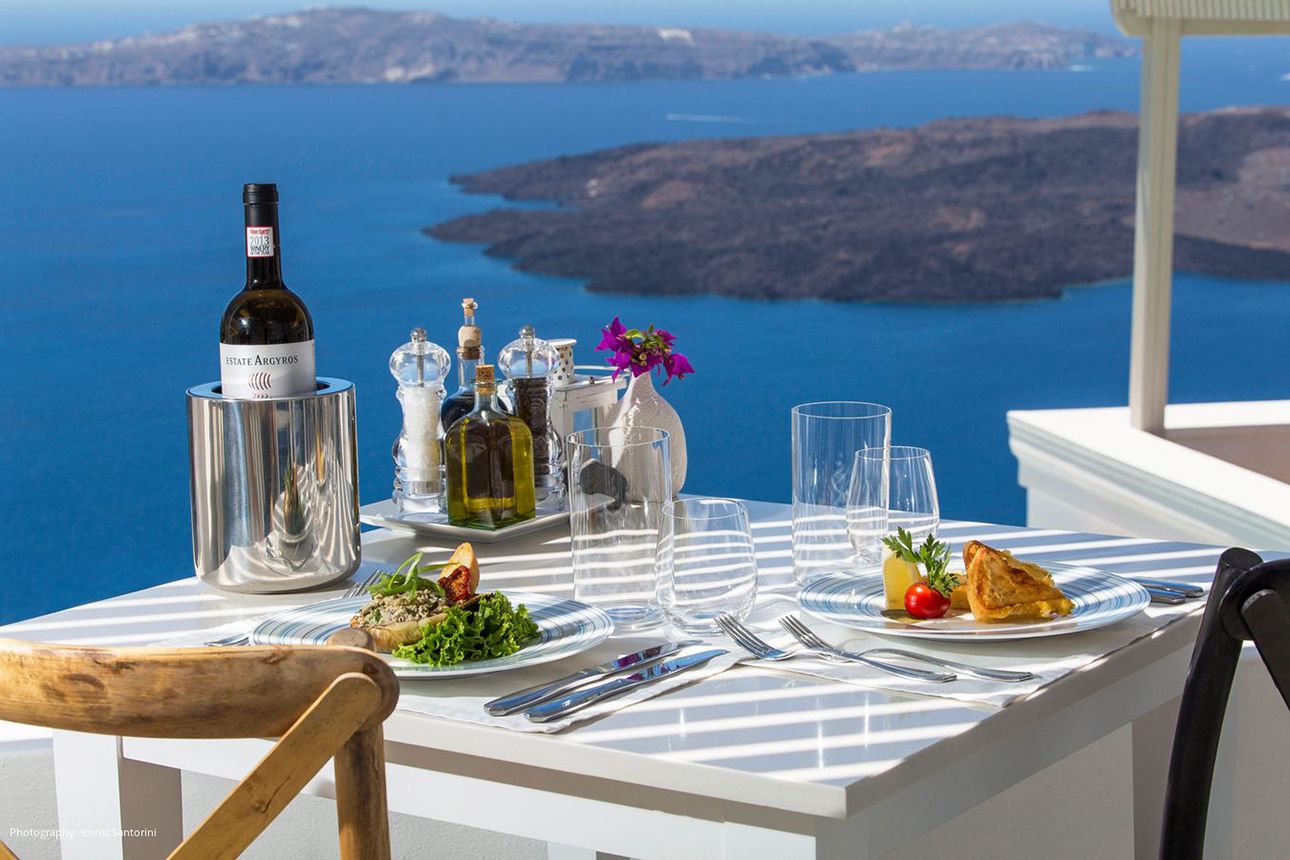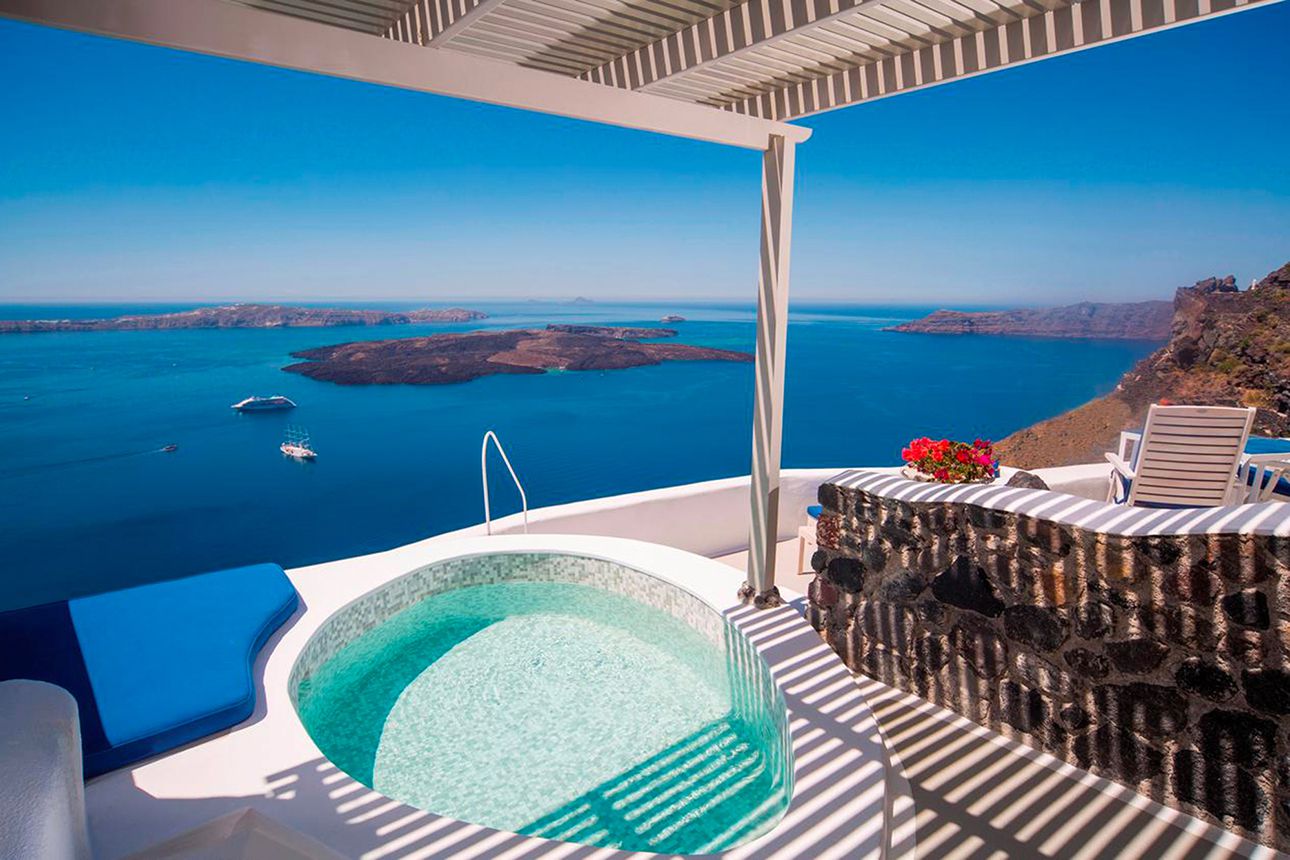 Dining venue(s)
Free breakfast
Fitness facilities
$786.00
Price per night from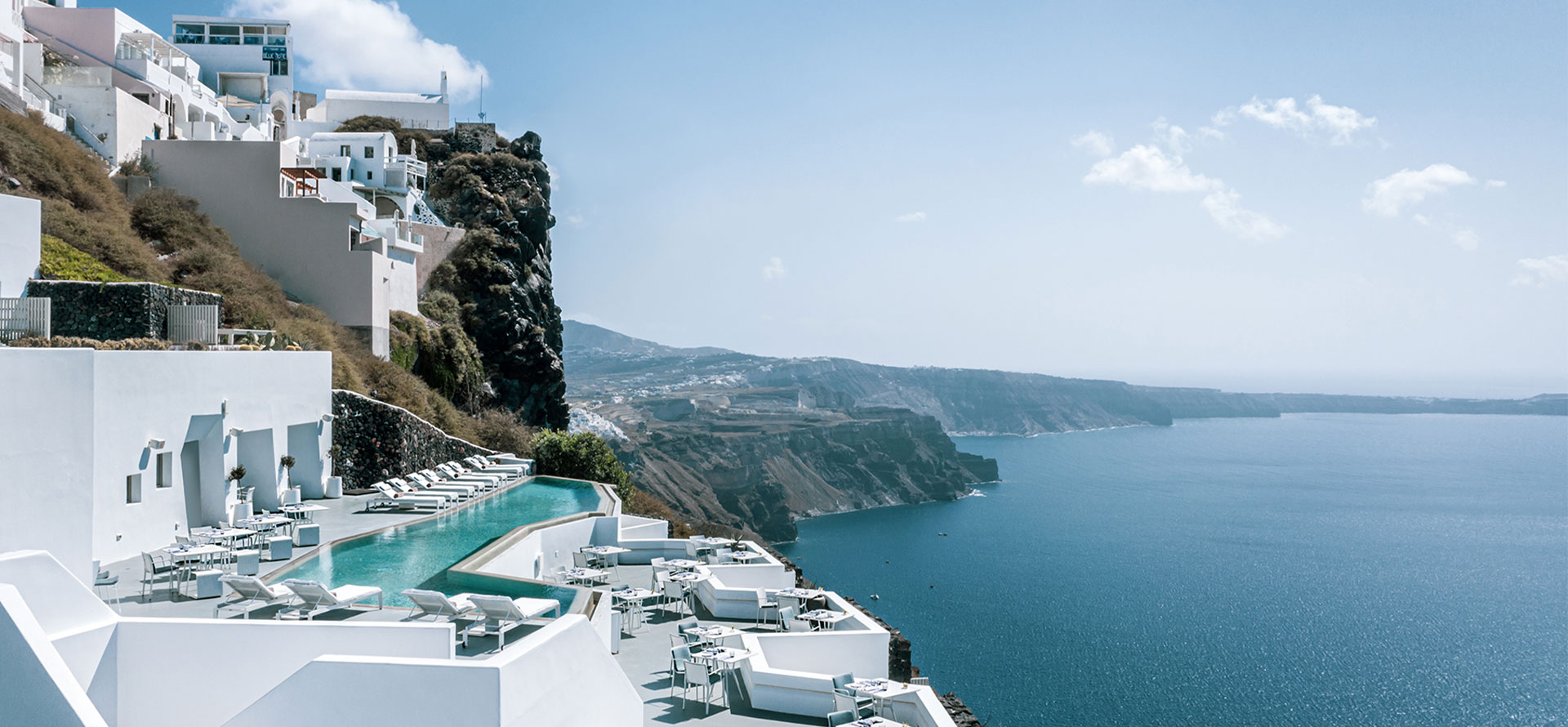 Where to Stay in Greece
Some of the most popular places are Corfu, Crete, and Rhodes, and these can be great for both families and couples alike. They all offer great budget-friendly options whilst still being comfortable.
For those looking for higher-end all-inclusive resorts, then Santorini is the best option. Santorini is infamous for being heavy on the wallet, so make sure to come prepared!
Alternatively, for those looking to party, Zakynthos and Mykonos would be the best bet. There are many bars, clubs, and party boat trips on these islands, along with adult-only resorts.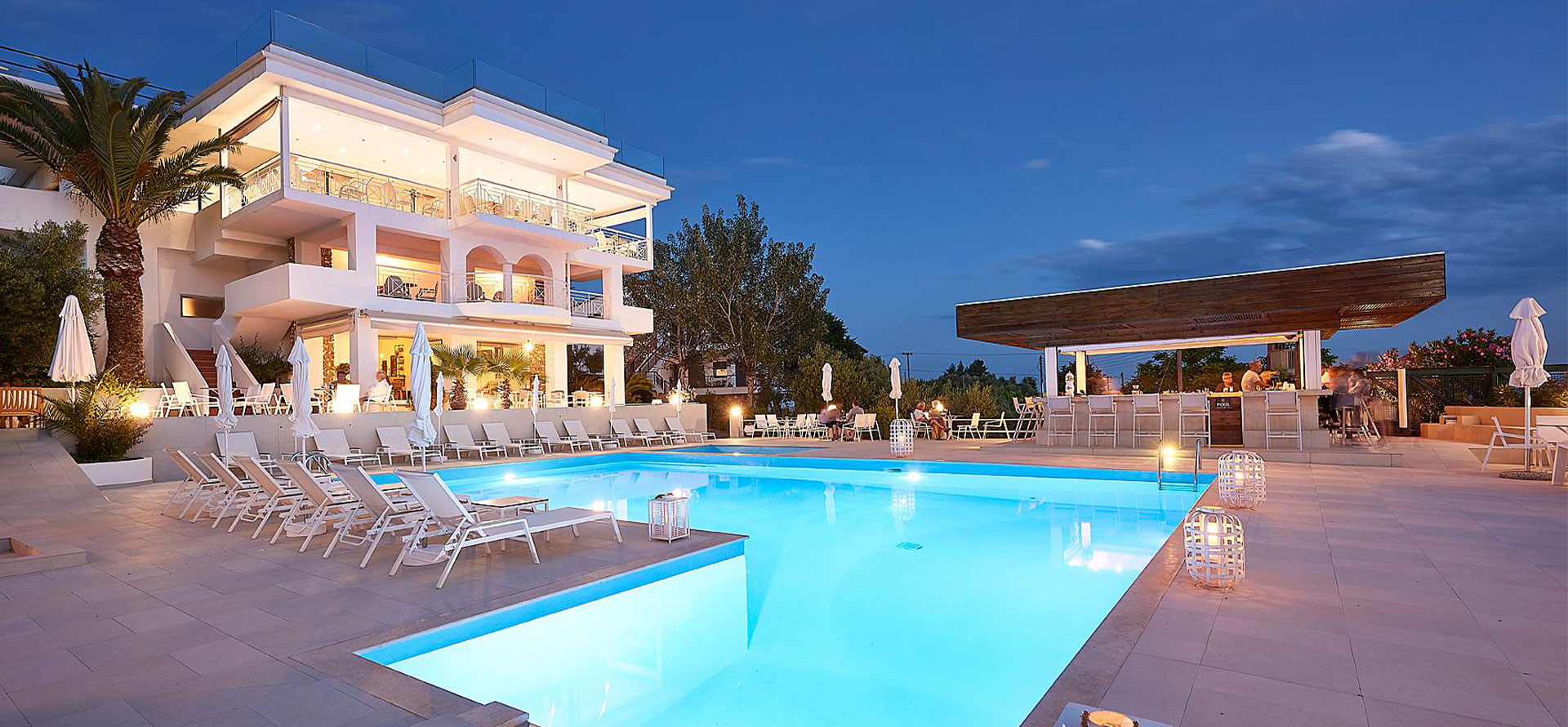 Best Time to Visit Greece All-Inclusive Resorts
The best time to visit Greece all inclusive resorts largely depend on what you're looking for. For example, if you prefer busier, warmer trips, then August would be your best bet. Alternatively, for a cheaper, quieter trip, then February would work best.
The hottest time of the year in Greece is August, with an average temperature of 83.66°F. Summers in Greece are warm and dry, making it the best time for beach holidays. All-inclusive resorts in Greece are usually especially busy during this time.
Alternatively, for those who prefer holidays where there are fewer tourists and the weather is significantly less warm, then the down-season (from December to February) is the best time to visit. Be aware that if you do decide to travel during this time, a lot of the shops and restaurants will likely be closed as the locals tend to take their holidays around this time of year.
Athens is the hottest city in Greece, usually surpassing 86°F in the summer. Conversely, Florina is the coldest place in Greece, where heavy snow and below-freezing temperatures are typical during the winter months.
Average Cost
The price of all-inclusive resorts in Greece greatly depends on what you're looking for. In the winter, the average price for two travelers is $370 for a week. In the summer, this increases to $1200. Spring and fall are both relatively stable, with spring costing around $520 and fall $700.
In regards to specialist accommodation, a luxury resort would cost $1300, and family resort around $800 (per two people). One of the cheapest resorts is a honeymoon resort, costing around $900. An adult-only resort falls somewhere in the middle, at around $820.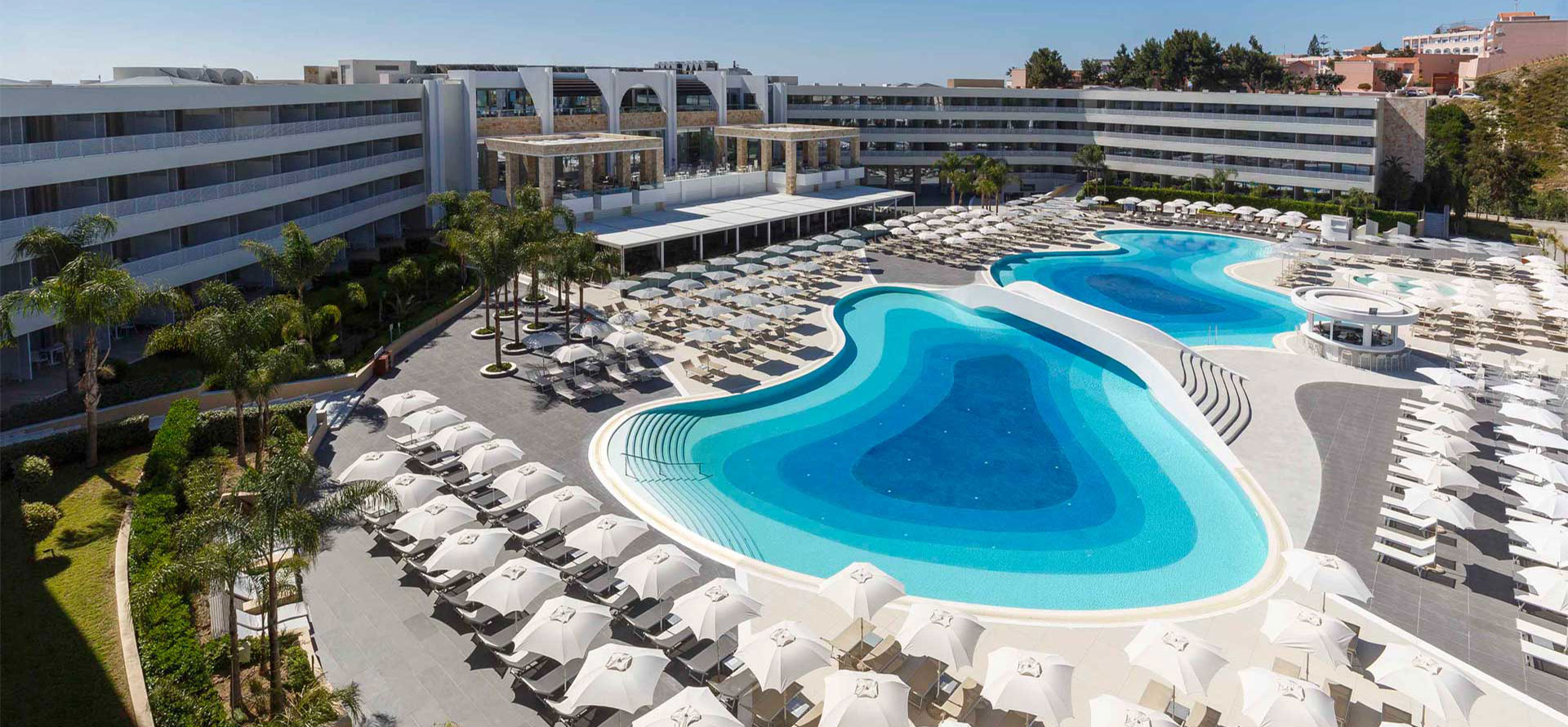 What to Look for in Greece All-Inclusive Resort
When choosing all-inclusive vacations in Greece you should pay attention to the following criteria:
Does it have the amenities you want?

Whilst food and drinks are almost always included at all-inclusive resorts in Greece, you should ensure that it has the other services you need. For example, does it offer spa services, special excursions, or child care?

Is it the right size for what you need?

Depending on your preferences, you may want a large resort that offers many restaurants, pools, and bars. Alternatively, you may prefer a small resort with fewer people and rooms which feel cozy and more personal.

What sort of atmosphere are you looking for?

When thinking about the atmosphere of the resort, there are extra things to consider. Are you looking for a place that is adults-only? Somewhere romantic? Or somewhere for kids?
Another factor that affects the price of an all-inclusive Greece vacation is whether you are traveling during the high season or not. Prices are usually around 50% cheaper in the winter, meaning that if you're looking to stay all-inclusive on a budget then this could be the best option for you.
Along with that, booking a room at an all-inclusive resort will be more expensive during the summer holidays, Easter break, and Christmas holidays. Pay extra attention to school holidays, as these usually see the prices skyrocket.
One large benefit of a Greece all inclusive resort is how easy it can be to save money. If the resort covers breakfast, dinner, drinks, and entertainment, then there is very little that you would still need to pay for.
Conclusion
For those who haven't booked their resort to save money, but rather for the ease it offers, then all-inclusive can still be a great option. Knowing that everything has already been taken care of can be a great relief, and will ensure that your trip is the best that it can be!
FAQ
What does all-inclusive mean in Greece?
Greece All-Inclusive resorts offer an all-encompassing vacation experience. All-inclusive resorts in Greece typically include accommodations, meals, drinks, activities, and entertainment in the price of the room. This means that once you arrive at your resort, you can relax and enjoy your vacation without worrying about additional costs.
What is the best time of year to visit Greece?
The best time of year to visit Greece depends on what you're looking for. If you want to avoid the crowds, plan your trip for the shoulder season (April-May or September-October). The weather will still be pleasant and you'll have a better chance of getting affordable rates at hotels and resorts.
Is Greece an expensive place to visit?
Greece is a beautiful country with a lot to offer tourists, but it can be expensive. All-inclusive resorts can help you save money while still enjoying all that Greece has to offer. All-inclusive resorts typically include your room, meals, and drinks in the price, so you don't have to worry about budgeting for those expenses. Greece all-inclusive resorts can be found on popular islands. All-inclusive resorts vary in price, so do some research to find one that fits your budget.
Top Hotels & Resorts
Tags: travel website, five star hotel orlando, best time to travel to st croix, virginia resort hotels, most beautiful beaches in virginia, hotels in downtown fort lauderdale, hotels close to bryant park, fiji bali, all inclusive los angeles resort, hotels in detroit, myrtle beach five star hotels, hotels in gulf shores with balconies, new orleans suites with balcony, honeymoon croatia, best time to travel to cape cod, best buffalo hotels, 5 star hotel, gay hotels, five star hotels miami, best hotel orange county