The US Virgin Islands are a dream honeymoon location for many American couples. They offer all the perks of an exotic island vacation without the hassle of international travel since they are a US territory. With international travel being more complicated than ever in the current situation, that's a pretty big deal. It's relatively easy for anyone in the United States to travel to any of the three major Virgin Islands or any of the dozens of smaller islands.
However, planning a honeymoon is more than just deciding on a destination; you also have to decide on timing and travel, accommodations, and what you'll do while you're there. There's a lot to think about, so to make your US Virgin Islands all-inclusive honeymoon a little easier and faster for you, we've made a list of the best resorts for Virgin Island honeymoons. Hopefully, this list will help you in your planning by narrowing down the resorts you have to research so that you don't waste time looking at hotels that are not worth considering when getting ready for your all-inclusive US Virgin Islands honeymoon.
Best Hotels & Resorts
Best hotel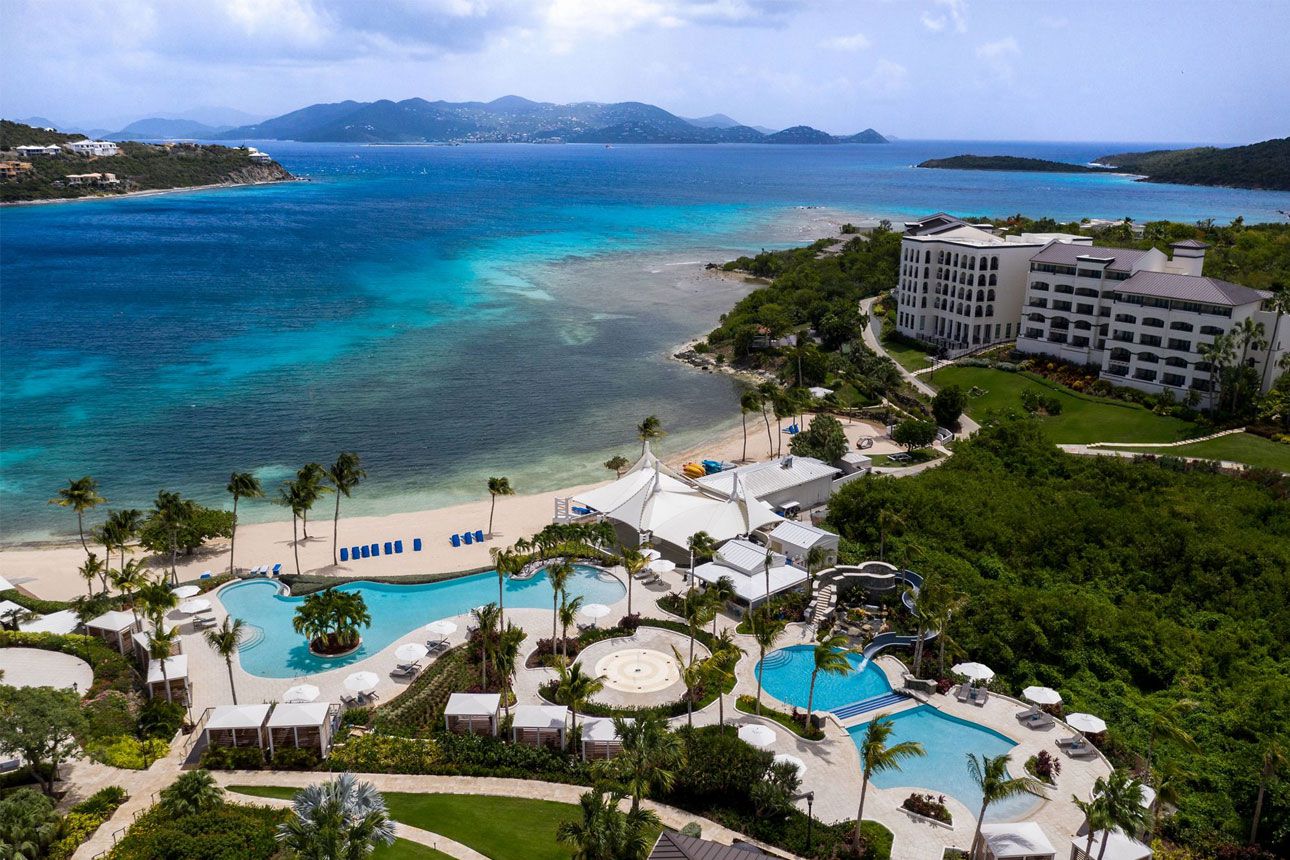 Bathtub
Air conditioning
Gym
$699.00
Price per night from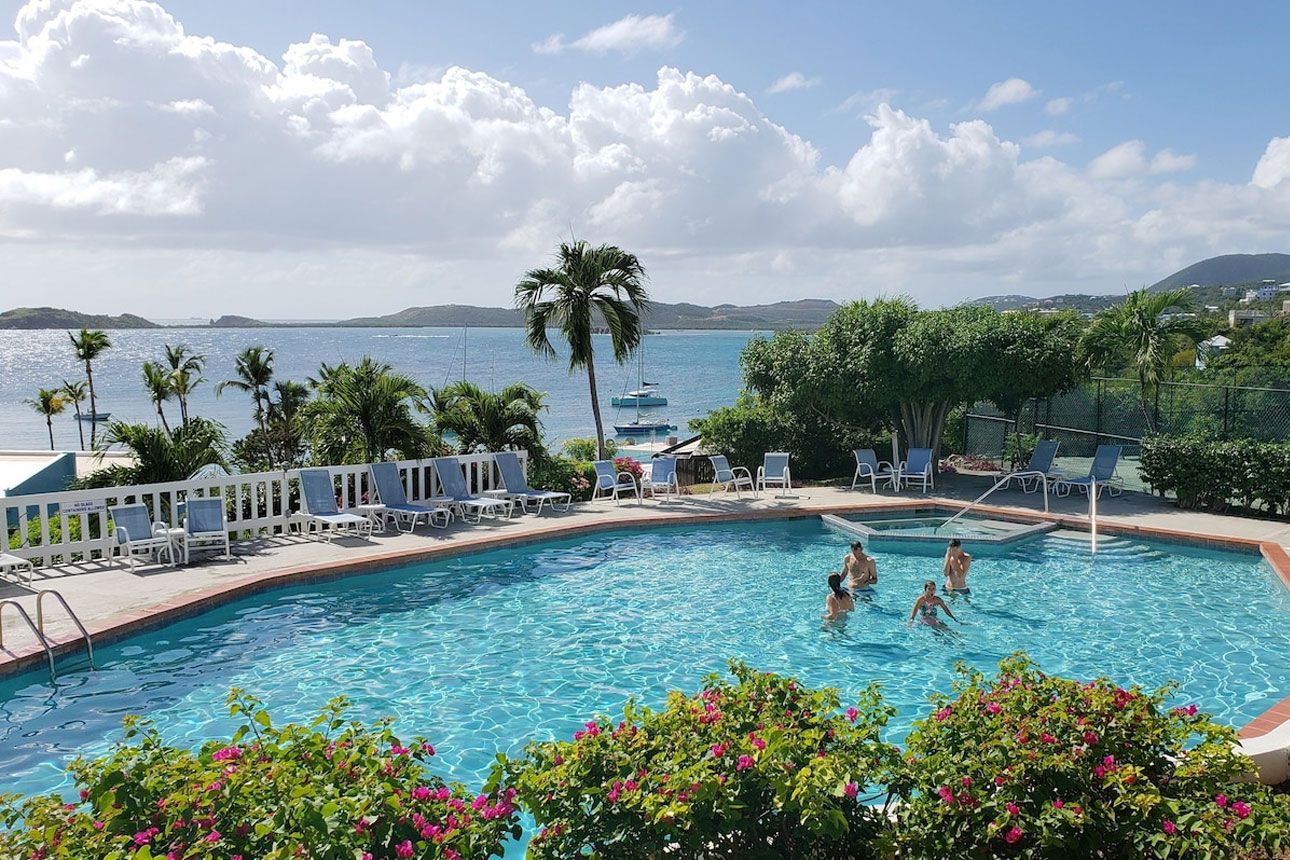 Secret Harbour Beach Resort
$407.00
Price per night from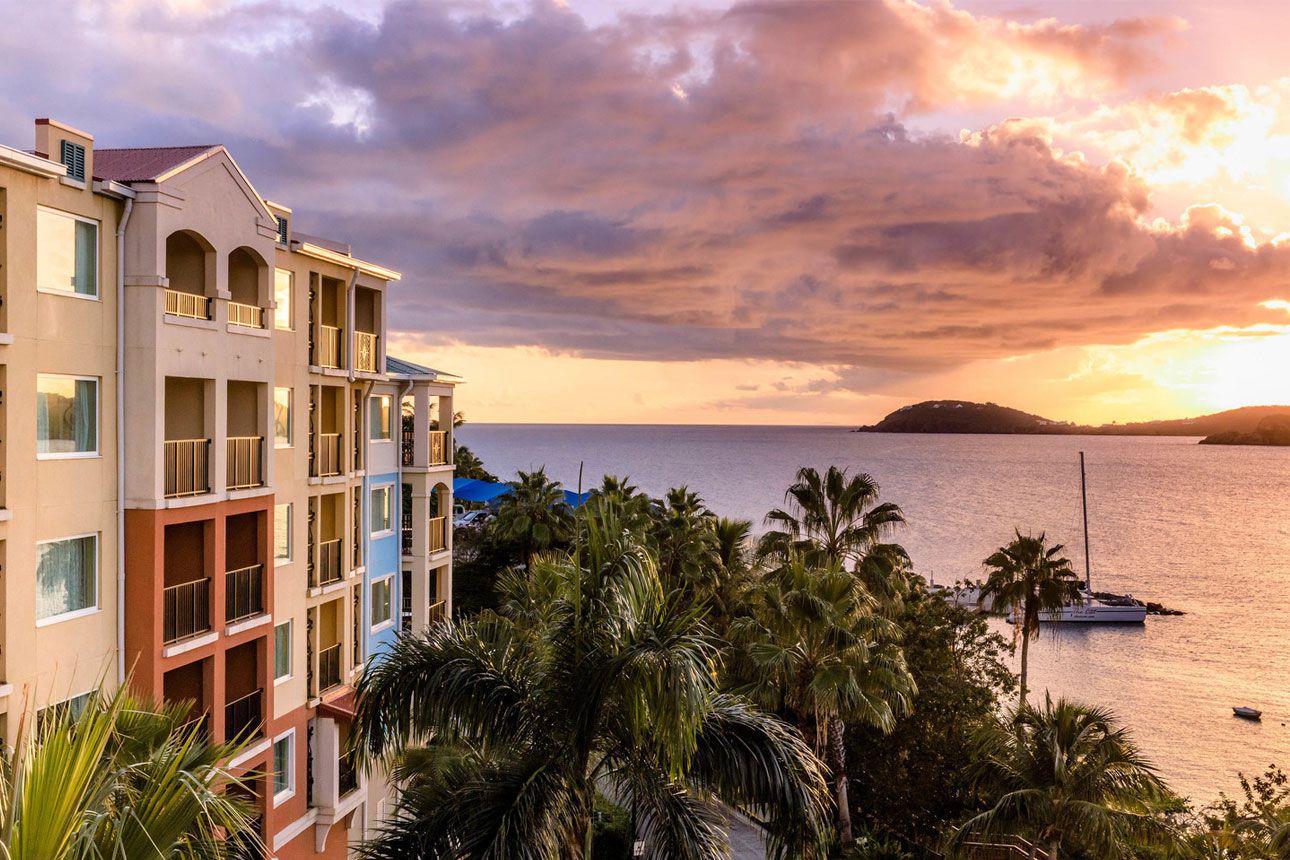 Marriott's Frenchman's Cove
Pool
Air conditioning
Kitchen
$539.00
Price per night from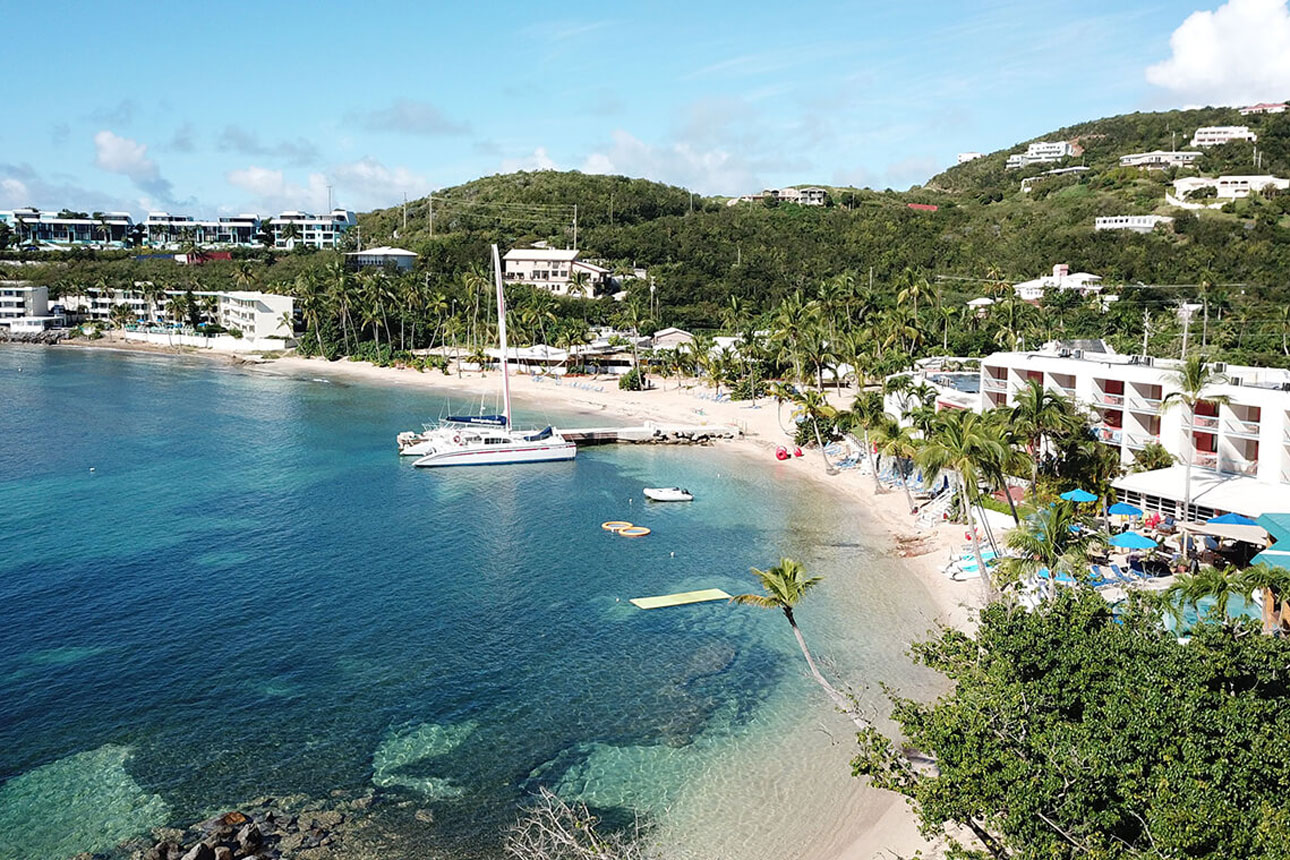 Free WiFi
Air conditioning
Pool
$435.00
Price per night from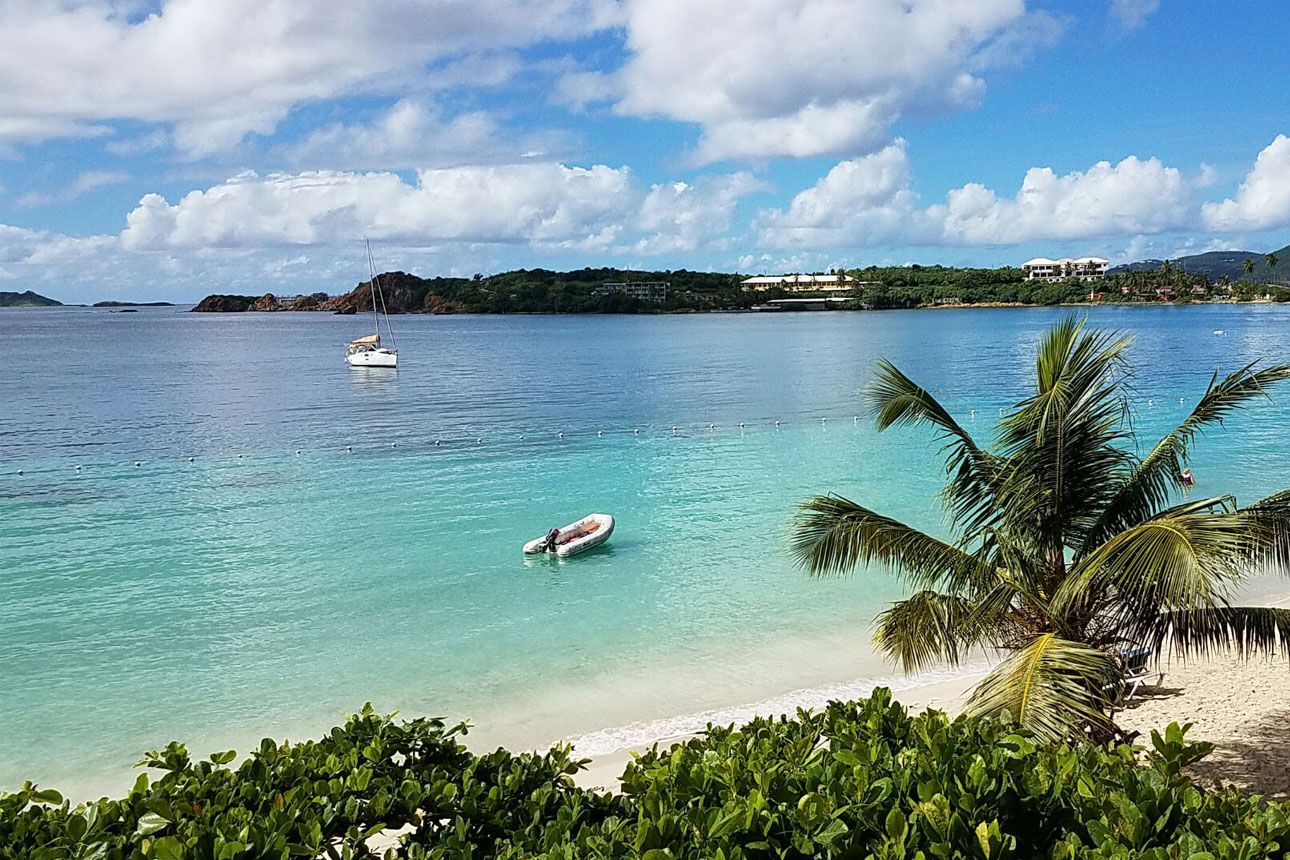 Gym
Non-smoking
Pet-friendly
$206.00
Price per night from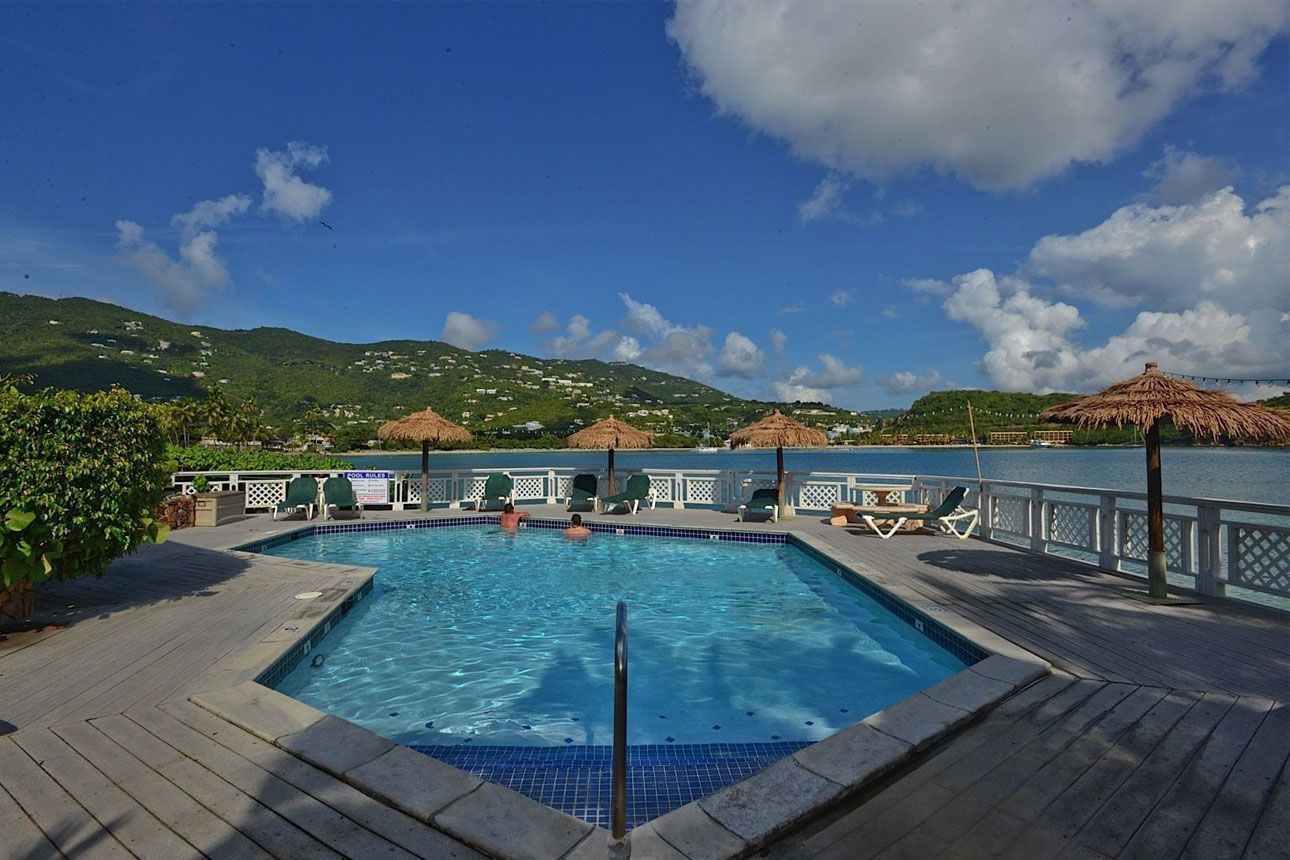 $149.00
Price per night from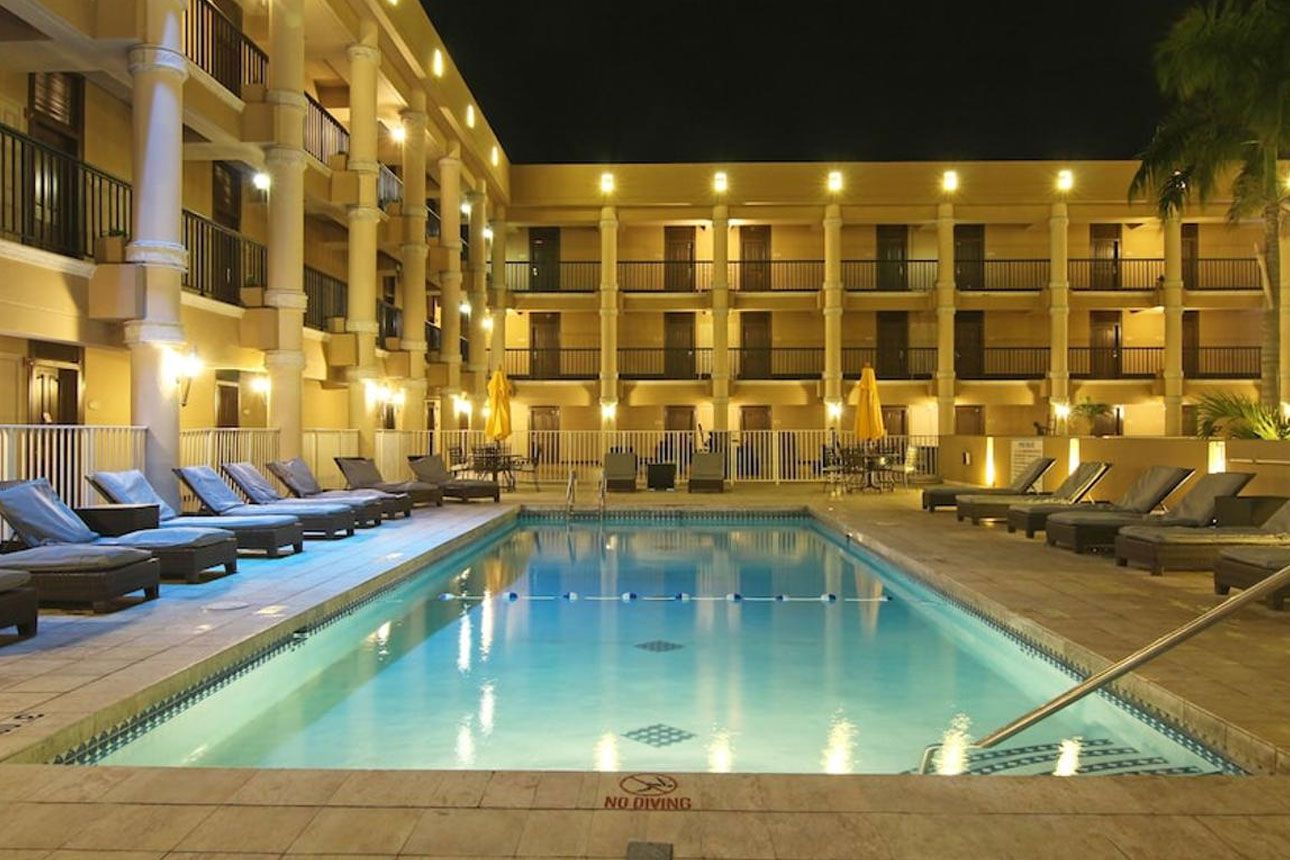 Free WiFi
Pool
Air conditioning
$176.00
Price per night from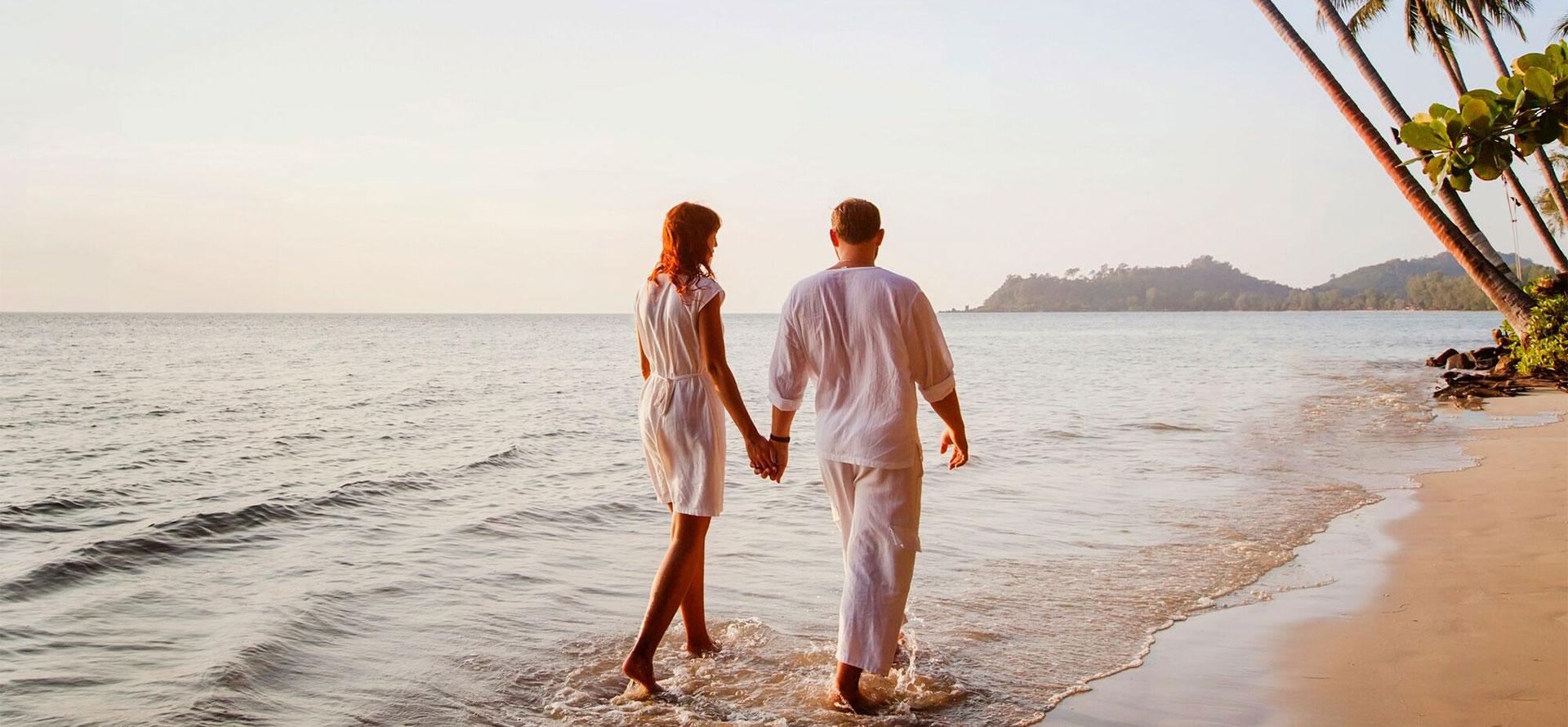 Best Time for Honeymoon in US Virgin Islands
The tropical climate of the US Virgin Islands is part of what makes them so popular as a honeymoon destination, but it also means that there is some variation in the weather to consider. The temperature and precipitation in the Virgin Islands depend on the time of year, although they don't tend to deviate from a certain typical range.
For example, it's always warm in the Virgin Islands, even though the season does impact the temperature. Rather than being cold in the winter, the Virgin Islands have temperatures from the mid-seventies to the mid-eighties between December and March. Between April and November, the temperature is even higher, between the high seventies and low nineties. The most popular time for an all-inclusive Virgin Islands honeymoon is when the temperature is less extreme and the evenings are cool and breezy, between December and March.
The rainfall in the Virgin Islands also varies throughout the year. Precipitation starts to pick up in the middle of summer, and from July to November, you can expect three inches or more of rain every month. The precipitation drops again starting in December, and there is relatively little rainfall through June. For some, the "sweet spot" for weather in the Virgin Islands occurs during April, May, and June, when the temperature is heating up but hasn't become unbearably hot, and there is only an inch or two of rain.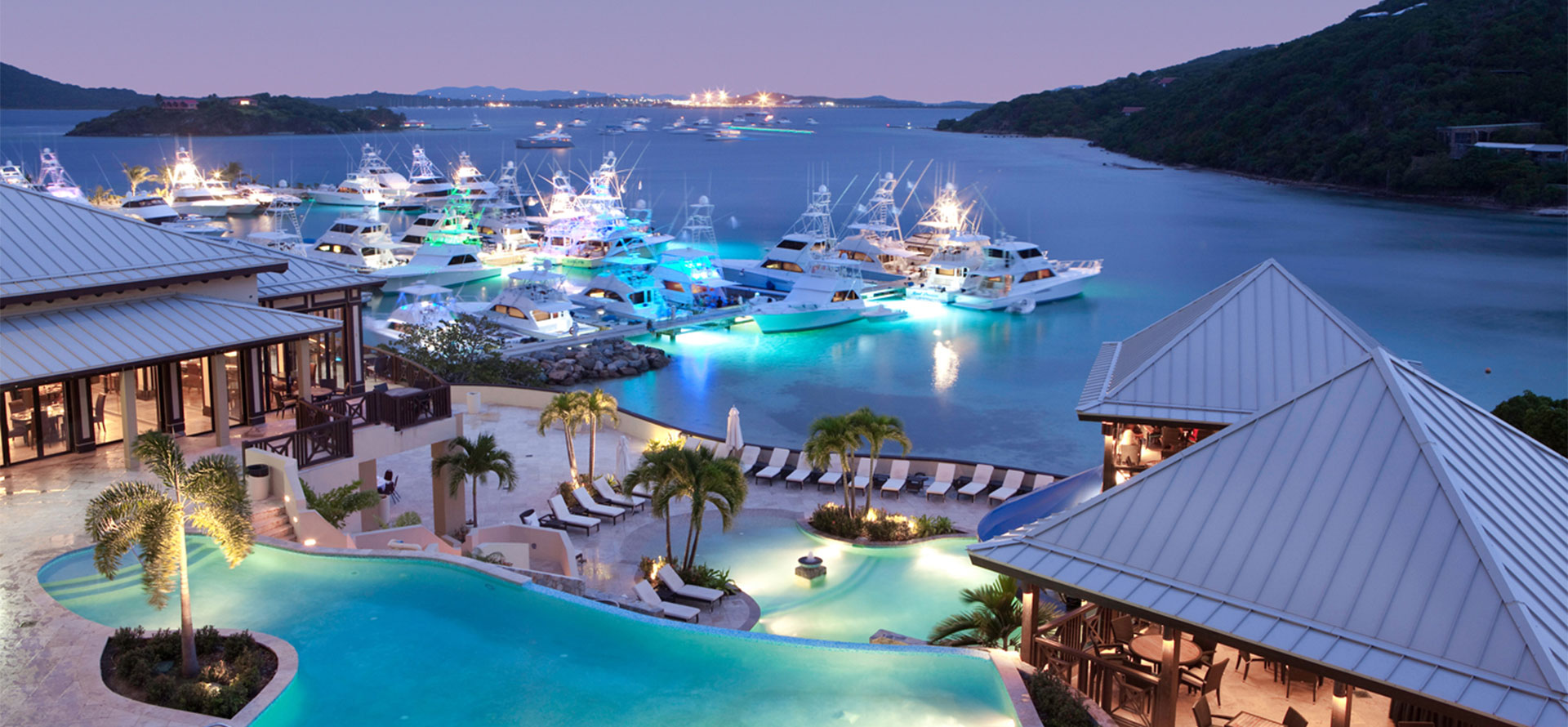 Average Cost
The price of travel, hotel rooms, and any activities you may want to book during your Virgin Islands honeymoon will also vary with the weather, which impacts tourist volume. Since the "peak season" is between December and March, with the biggest crowds and greatest demand, prices are higher during that time, and you have to book things further in advance to secure your spot.
On the other hand, of course, prices tend to be lower during the "off season" months. Between April and November, when the weather is worse and there is less interest by potential honeymooners and vacationers, there is more availability and things are cheaper. It's easier to book flights, hotel rooms, and activities during these less popular months; you won't have to book as far in advance; and, of course, you'll spend less money on the trip as a whole. However, since the hurricane season for that region is between July and October, there is always a risk that a US Virgin Island honeymoon during that time frame will be impacted by severe weather.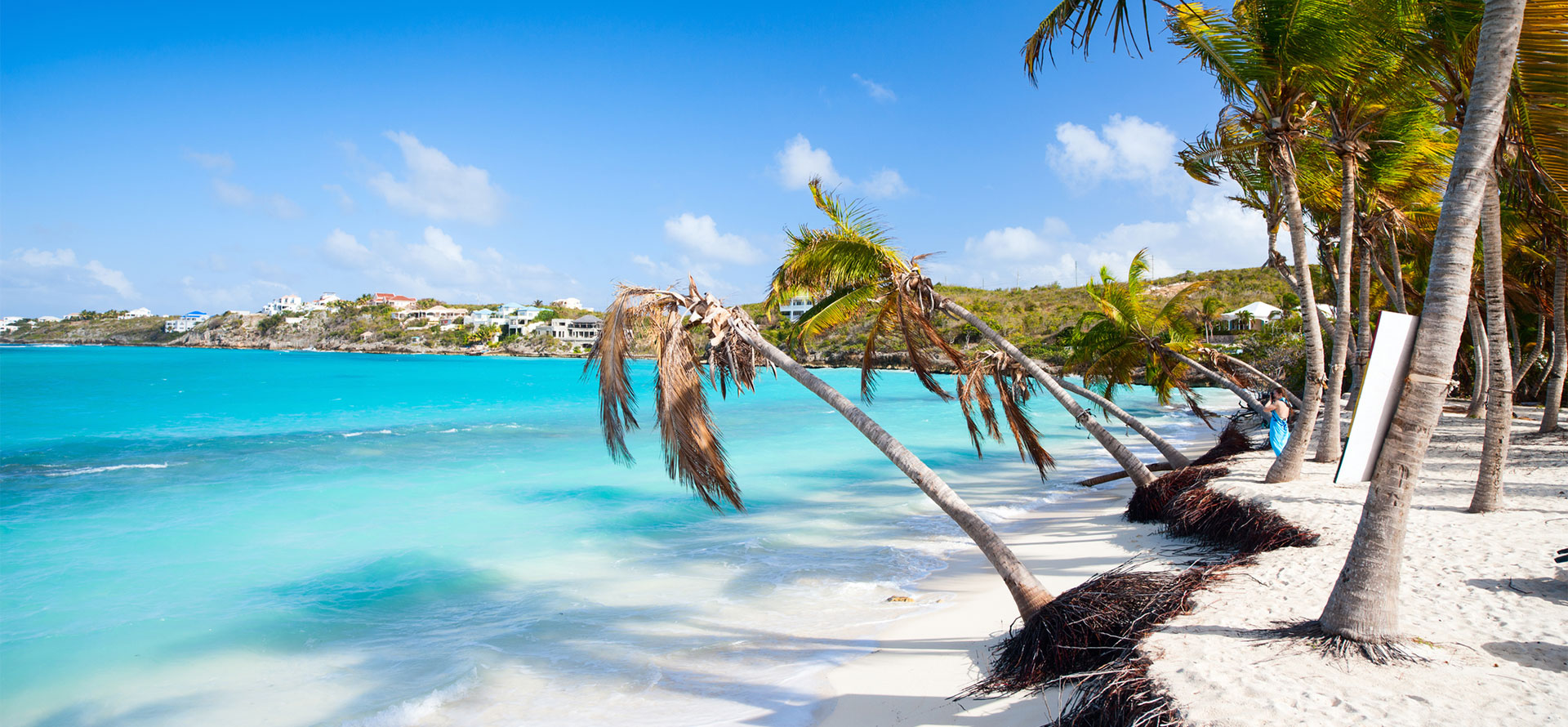 Things to Do in US Virgin Islands for Honeymoon
Although the Virgin Islands are made up of more than 50 bodies of land, there are three main islands:
Saint Croix, the largest island.
Saint Thomas, the location of the territory's capital.
Saint John, nearly ⅔ of which is a national park.
Each island has its own unique adventures to offer, but one thing that you can be certain of no matter which island you choose to stay on for your honeymoon is that you'll have a ton of fun activities to fill your days with. Some of the most popular activities for honeymoons in the Virgin Islands include:
Parks
Beaches
Bays
Wildlife refuges
Museums
Historical sites
You can enjoy gorgeous natural sites, learn about the history of the islands, see local wildlife up close, and make countless other memories that will make your Virgin Islands honeymoon an event you will never forget.
FAQ
What US Virgin Island is best for a honeymoon?
The answer to this question largely depends on what kind of honeymooners you are. If you're looking for an action-packed trip full of adventure, then St. John is the place for you. This island is home to stunning beaches and offers plenty of opportunities for exploration. For a more relaxed honeymoon, St. Croix is a great option. This island has a laid-back vibe and is perfect for couples who want to enjoy some quality time together. If you're undecided, then why not consider a honeymoon package that includes both islands? That way, you can experience the best of both worlds!
What is the prettiest US Virgin Island for a honeymoon?
There are many beautiful US Virgin Islands to choose from when planning a honeymoon, making it difficult to decide which one is the best. However, if you're looking for an island that combines stunning scenery with plenty of romantic activities, then St. John is the perfect choice. With its white sand beaches, turquoise waters and lush vegetation, St. John is one of the most picturesque islands in the US Virgin Islands chain. There are also plenty of opportunities for romance, from taking a sunset cruise to enjoying a candlelit dinner on the beach. Plus, there's no shortage of activities to keep you busy during your stay, whether you want to go hiking or snorkeling, or just relax on the beach.
Is the U.S. Virgin Islands cheap for a honeymoon?
The short answer is yes, the U.S. Virgin Islands are definitely affordable for a honeymoon. In fact, many couples choose to honeymoon in the USVI because it offers great value for its cost.
What is the best month to go to the Virgin Islands for a honeymoon?
The best time to visit the Virgin Islands for a honeymoon is between mid-April and June. The weather is warm and dry, with very little rainfall. Hurricane season officially begins in June, so if you're looking to avoid any chance of bad weather, you should plan your trip for earlier in the year. However, if you don't mind a little bit of rain and are willing to take the chance on somestorms, you can find lower prices and fewer crowds in the off-season (September-November).
Top Hotels & Resorts
Tags: trip, best memphis boutique hotels, underwater hotels in miami, boise hotels airport, top st lucia all inclusive resorts, new york honeymoon package, cancun honeymoon suites, moorea versus tahiti, smoky mountains honeymoon, nice hotels in colorado, bora bora vs maldives vacation, nicest hotel in wildwood, five star hotels in myrtle beach, best time of year to go to the maui, maui vs hawaii, st. lucia honeymoon, all inclusive puerto vallarta vacation, best maldives resort for honeymoon, places to stay in joshua tree national park, rooms downtown baltimore