Honeymoon in the Maldives is an experience like no other and something you should consider. The island hosts a stunning set of beaches and luxury resorts like no other in the world. Many countries and islands have taken inspiration from the gorgeous scenery of the Maldives before setting up their resorts. The beaches in the Maldives are great for strolling on as they have clean white sand, house gourmet restaurants catering to a range of different cuisines, and connect to dreamy over-the-water villas. Often the islands in the Maldives are remote, allowing many newlyweds to get their alone time and make marvelous memories with little interruption. Plus, couples can do a range of activities such as snorkeling, cruises, dining, spa treatments, and more. Due to the natural scenery the Maldives provides and the world-renowned resorts its boasts, it can be challenging to choose the right place.
Our Favorite Hotels & Resorts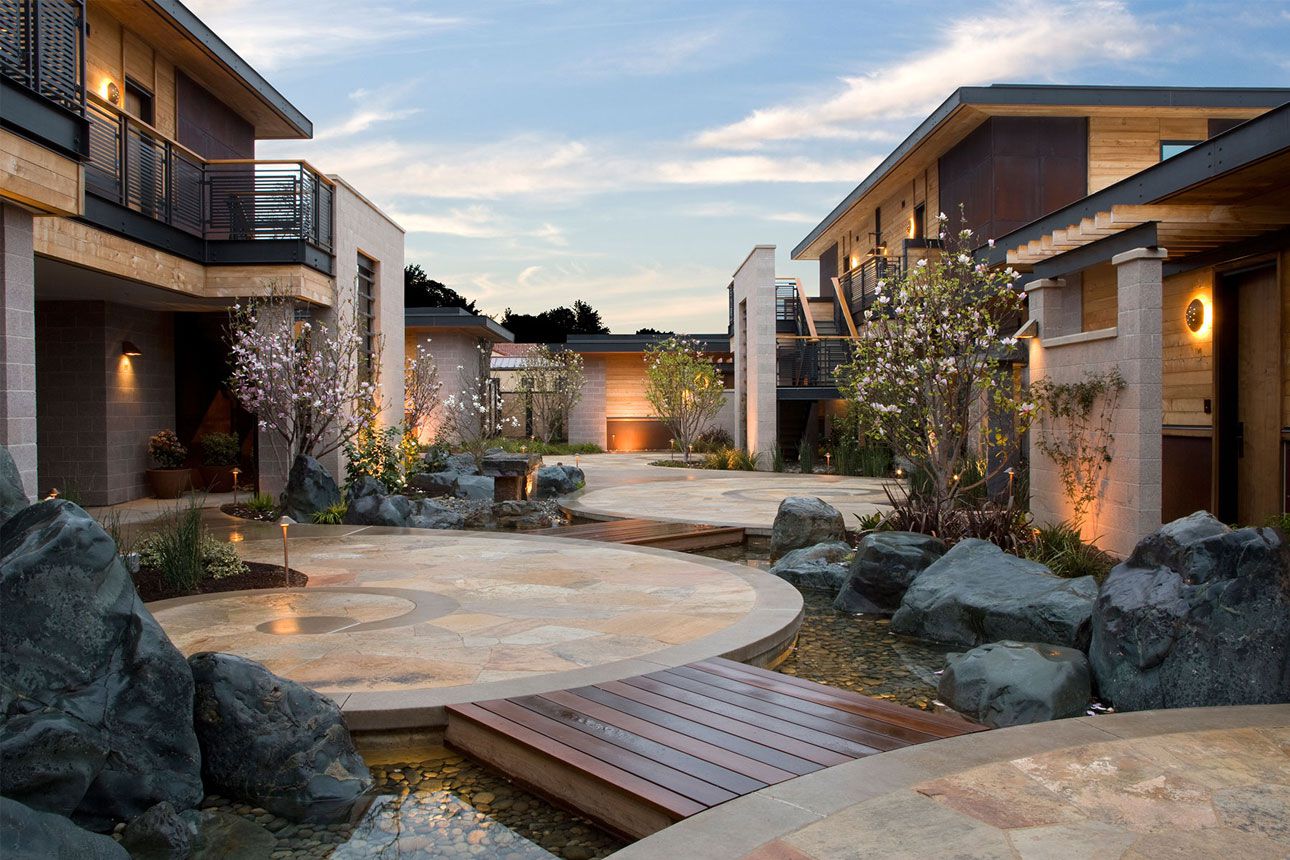 Free WiFi
Non-smoking
Free parking
$950.00
Price per night from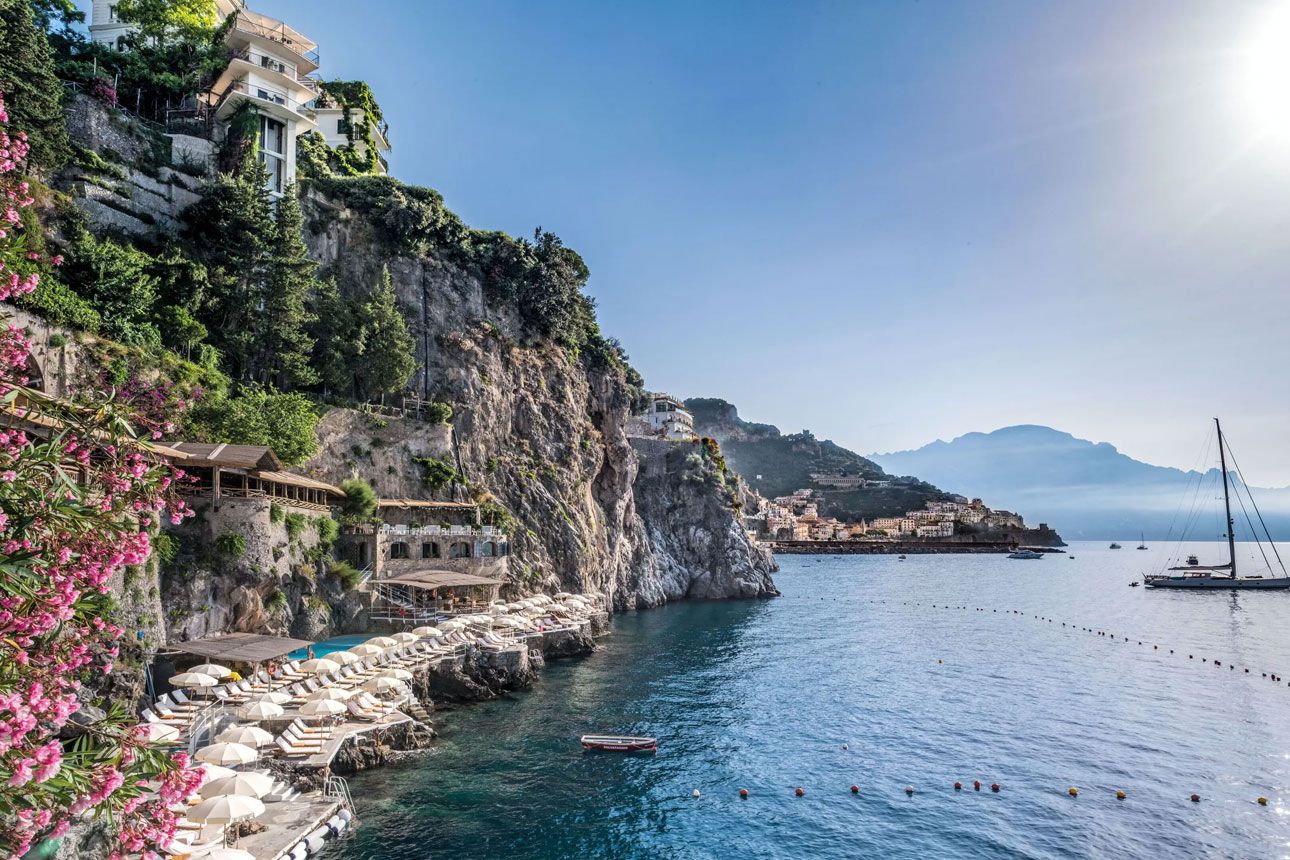 Free WiFi
Free breakfast
Free parking
$1,209.00
Price per night from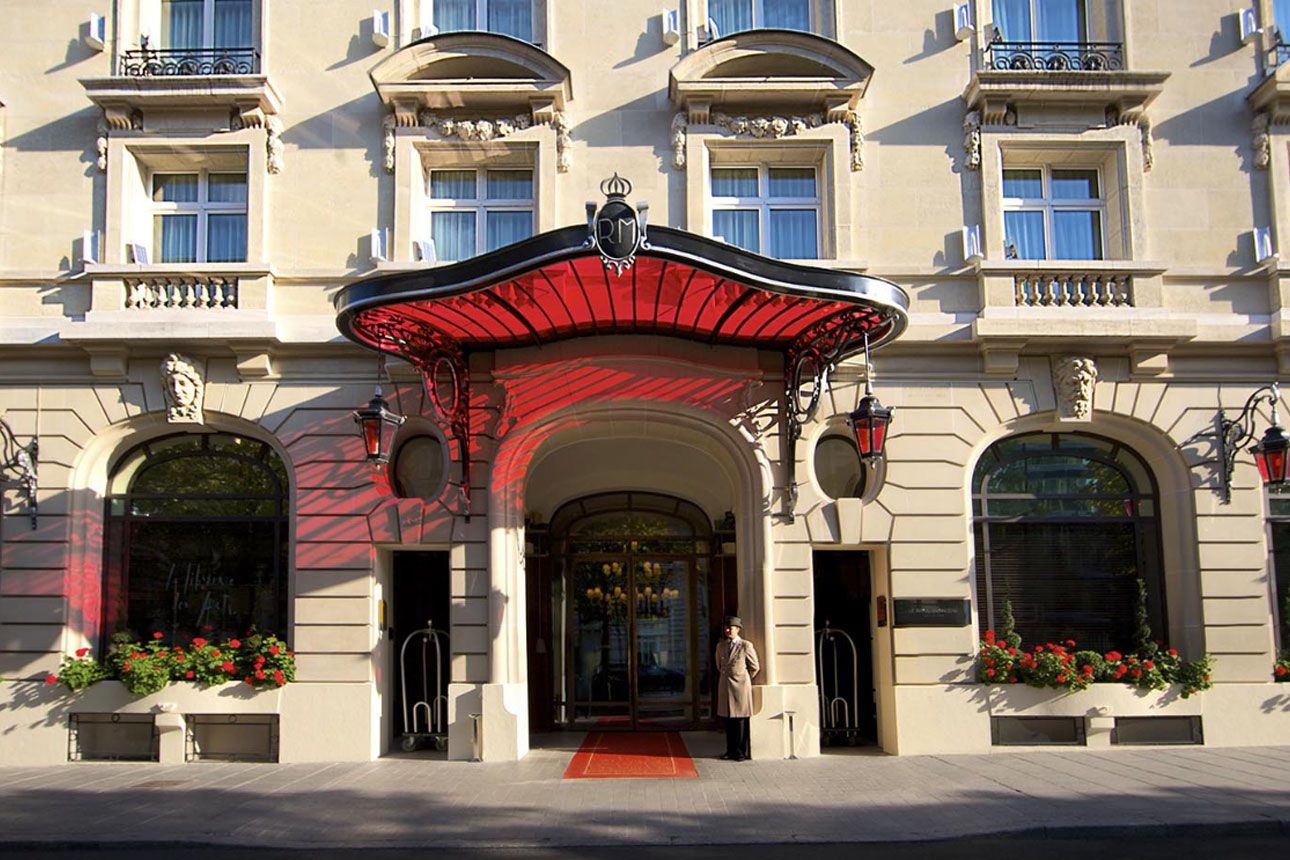 Le Royal Monceau Hotel Raffles Paris
Parking available
Non-smoking
Free WiFi
$1,297.00
Price per night from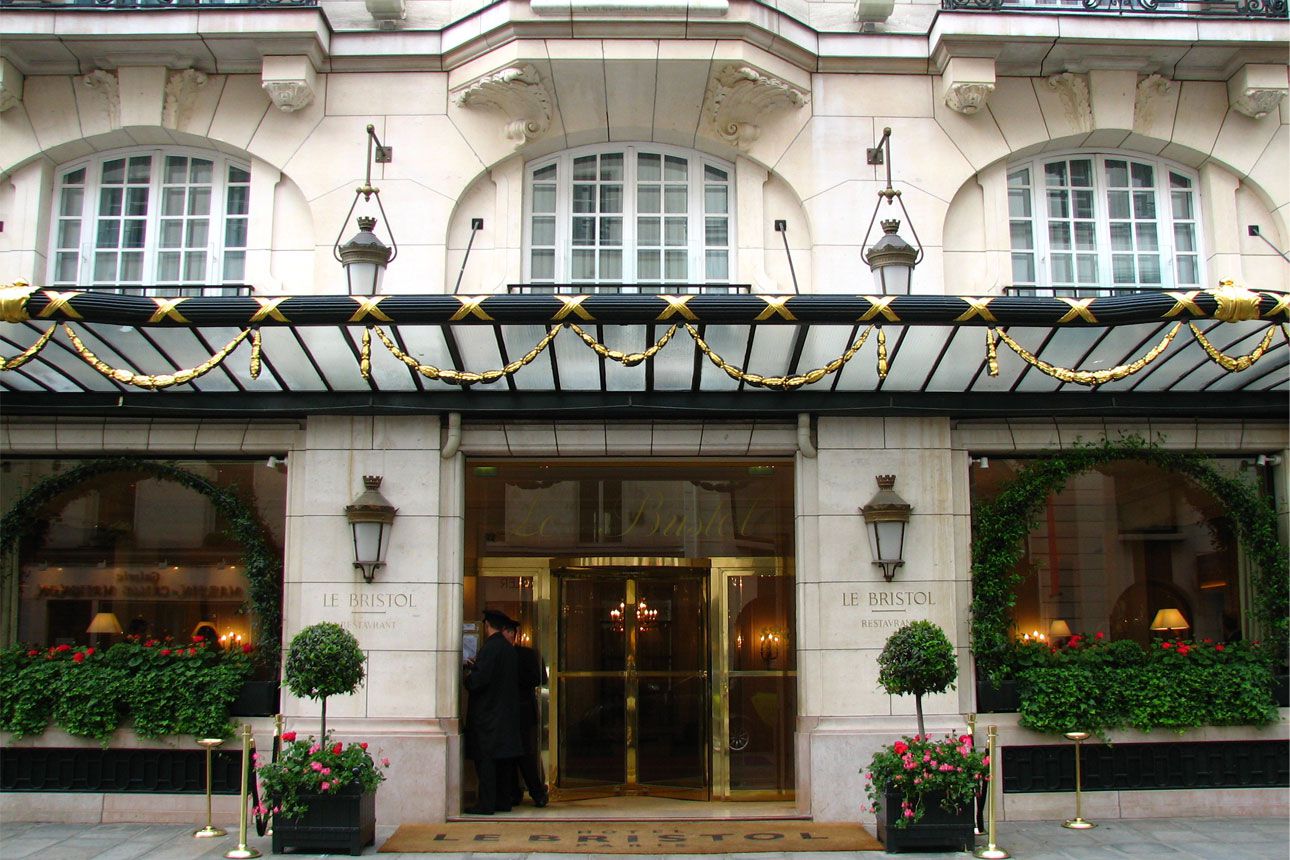 Le Bristol Paris - an Oetker Collection Hotel
$1,361.00
Price per night from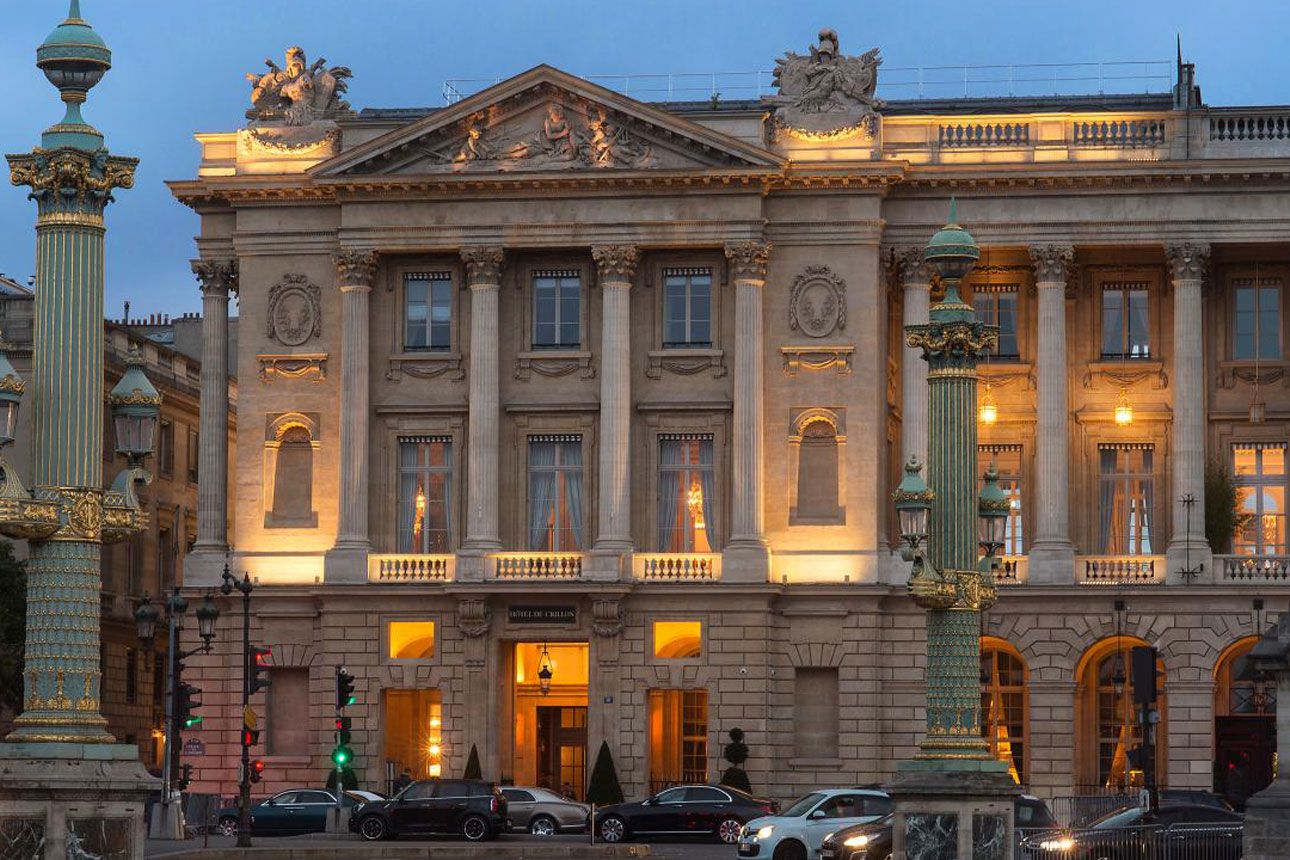 Free WiFi
Pet-friendly
Pool
$1,769.00
Price per night from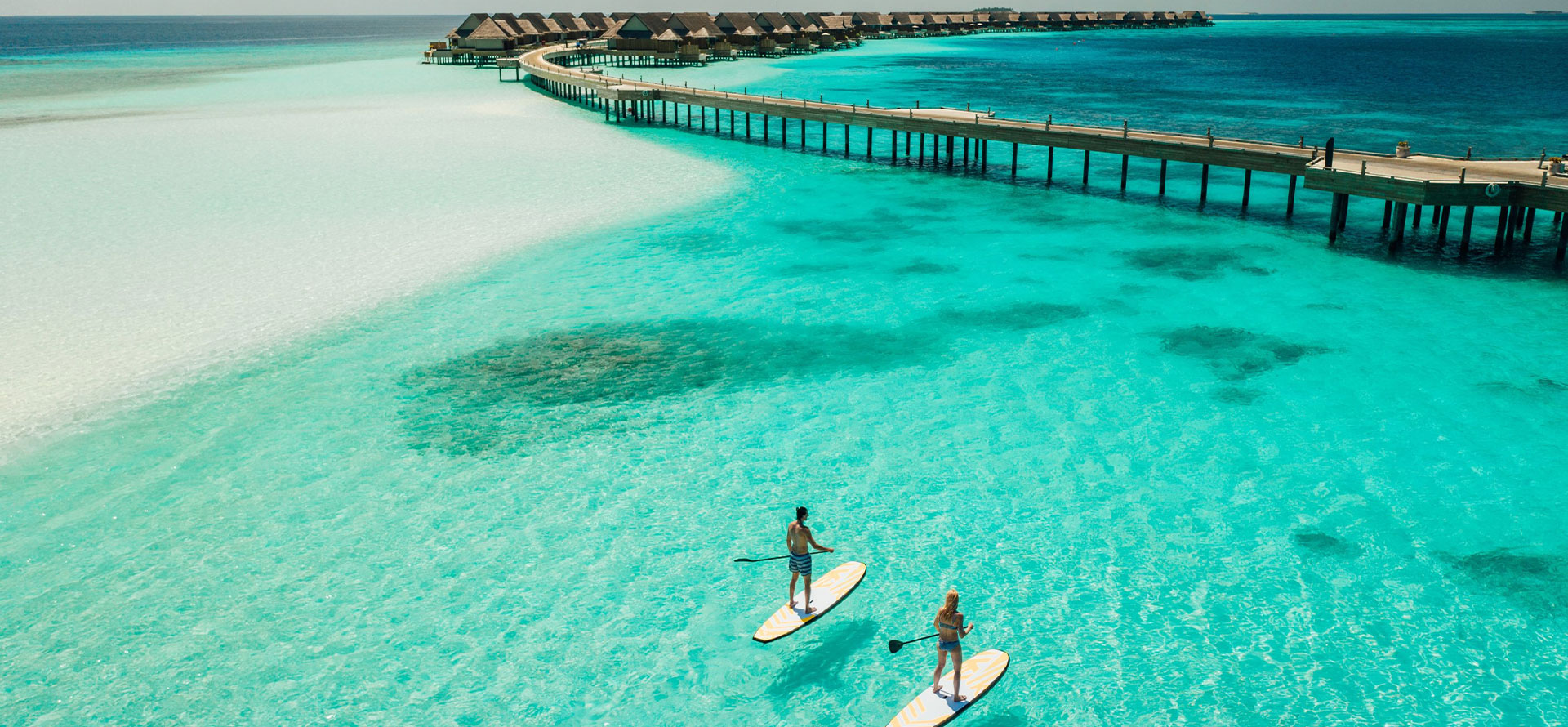 Best Time for Honeymoon in Maldives
If you're planning on a honeymoon in the Maldives, the best time to visit is from December to April. The reason for this is this time is the peak tourist season, and the weather is optimal and tends to be less humid.
While the Maldives tends to be sunny all year round, this season is drier, ranging between 75,2 - 87,8 ° F (24 - 31° C) degrees. Plus, if you're after the bright blue crystal waters the Maldives is renowned for, then we recommend visiting during this season. However, depending on the activities you choose to participate in on your honeymoon, you might find any time of year suits; after all, there are no winters in the Maldives.
Outside of the December to April season, the Maldives tends to have heavy rains that are often unpredictable, plus the clear water the country is renowned for tends to become murky. During this time watersports isn't recommended apart from surfing.
The wet season tends to last from May to November. While it's not great weather during this season, it may be a good time for you to visit if you like festivals as many of the countries' festivals tend to occur then.
However, while there is a likelihood of rain occurring during this time, there are still periods of sun, making it a great time to visit.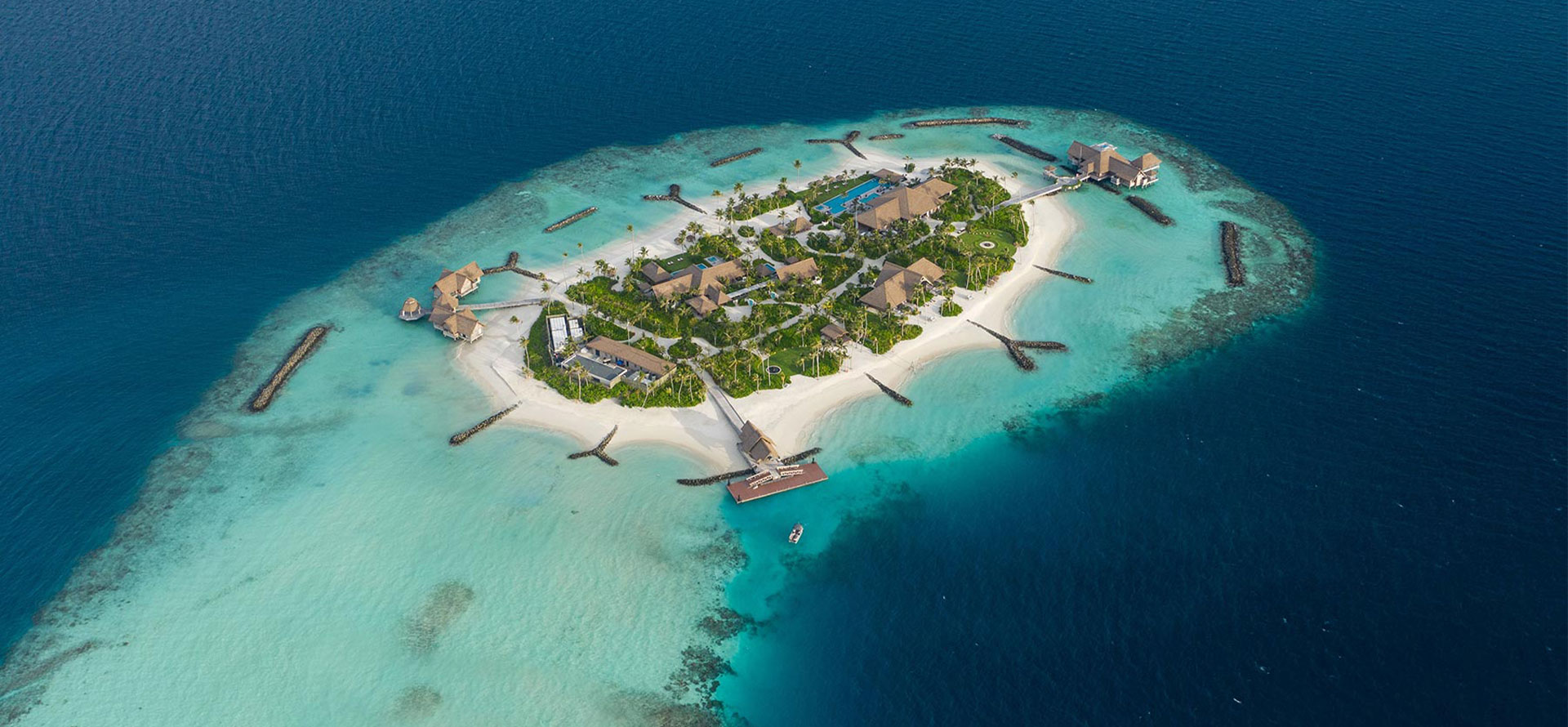 Average Cost
If you're looking to stay in the Maldives, then a Maldives honeymoon package can vary a great deal in cost. After all, it all depends on how long you plan to stay, the type of accommodation you're staying in and the activities you wish to take part in.
For example, if you wish to stay in an over-the-water bungalow, it could be quite expensive in the high season. Whereas if you plan to stay in one during the low season, the cost could be significantly cheaper. Moreover, the cost can fluctuate based on the type of catering you wish for the resort to provide.
Moreover, if you plan to stay in an overwater bungalow, you will often need to pay additional costs such as a seaplane or boat transfer. Most Maldives resort's honeymoon packages don't include either of these and therefore you have to pay for an island transfer yourself. Often the further the island your resort is located on, the more costly it is.
If you want to take part in watersport activities, the cost of your honeymoon may also increase. It all depends on the type and the number of watersports you wish to take part in, the same also applies if you want to go to the spa. Similarly, honeymoon packages might be cheaper during April-June if you have a smaller budget. This is because the weather is not that wet and accommodation is available at a reasonable price. Plus, flights tend to be cheaper as they're not as expensive as peak holiday times.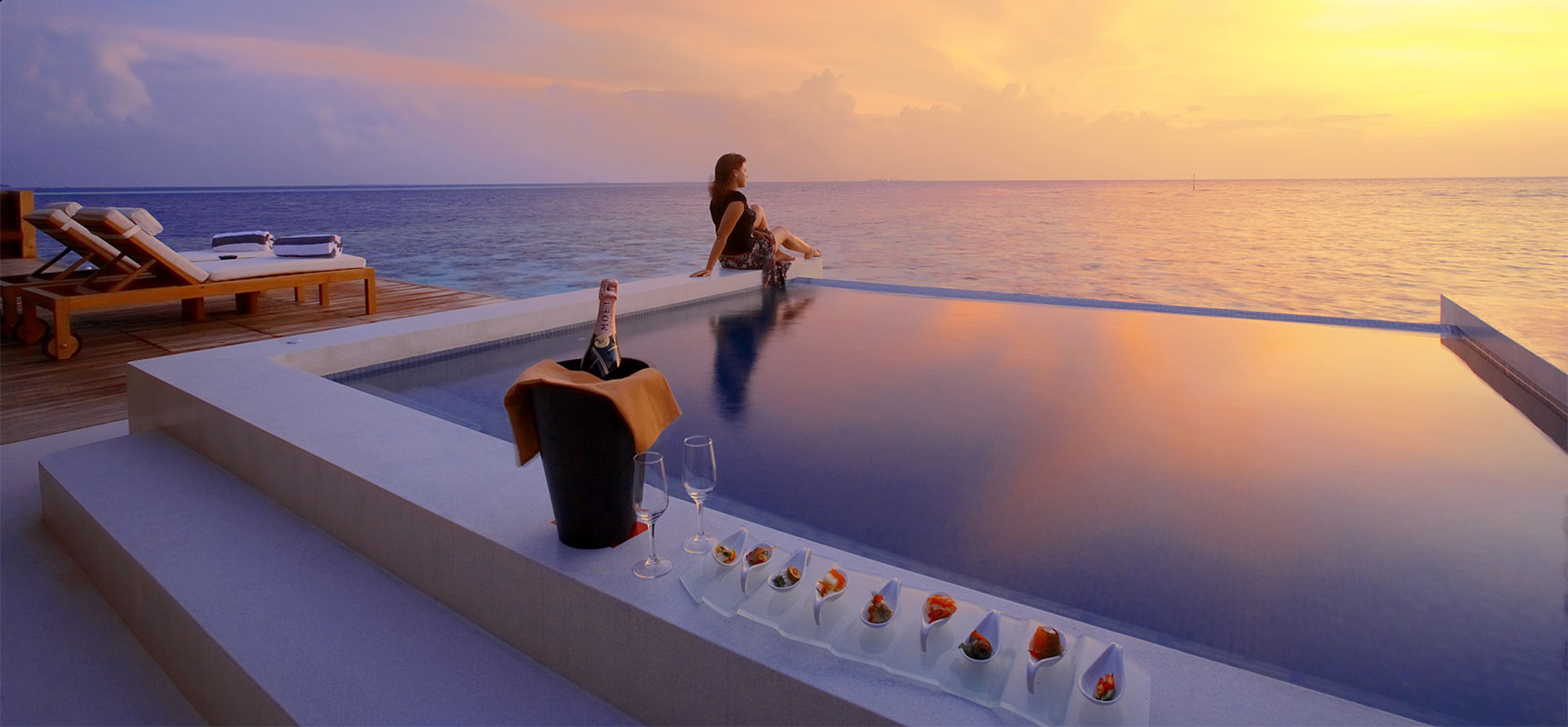 Things to Do in Maldives for Honeymoon
If you're struggling with ideas on what to do for your honeymoon, there's a range of different things you can take part in, such as diving with the whale sharks. This magical experience allows you to swim with whales that are up to 40 feet in length.
On the contrary, if swimming is not your thing, you can go island hopping; there are over 200 inhabited islands in the Maldives. Moreover, 80 of them have luxurious resorts, making it a fun and unique experience to explore them.
If you want a break from the sea, there's also a range of hiking destinations you can visit in the Maldives. You could visit Ambara, Male, Maafushi, Giro a Nodumohoraa and many other destinations.
To make things more romantic, you can visit the glowing beaches at night. The Maldives has an abundance of plankton that make each beach look like a fairytale.
FAQ
How much does a honeymoon in Maldives cost?
This is a difficult question to answer as there are many factors that can affect the cost of a honeymoon in Maldives. Some of these factors include the time of year you travel, the length of your stay, the type of accommodation you choose, and the activities you participate in while on your honeymoon. Generally speaking, a honeymoon in Maldives will cost between $3,000 and $5,000 per person. This estimate includes airfare, accommodation, food, and activities. Of course, you can always spend more or less depending on your specific needs and desires.
Is Maldives good for a honeymoon?
The Maldives is a renowned honeymoon destination, and for good reason. This string of idyllic islands in the Indian Ocean offers everything you could want for a romantic getaway, from stunning beaches and luxurious resorts to world-class diving and spa treatments.
Which part of the Maldives is the best for a honeymoon?
If you're looking for a truly romantic and intimate honeymoon destination, then the Maldives is undoubtedly the place for you. With its stunningly beautiful beaches, turquoise waters and luxurious resorts, the Maldives is a Honeymooners' paradise. But with so many idyllic islands to choose from, it can be tricky to know which part of the Maldives is the best for a honeymoon. If you're looking for a secluded and private honeymoon, then we recommend staying in one of the Maldives' many luxury overwater villas. For the ultimate in romance, why not book a sunset cruise or dinner on a deserted sandbank? If you're looking for a more active honeymoon, then the Maldives' many world-class diving and snorkelling sites will be sure to impress. If you really want to explore the Maldives, then we recommend booking a liveaboard diving safari - this is an incredible way to see the best of what this country has to offer.
How many days are good for a honeymoon in Maldives?
This is a difficult question to answer as it depends on what you and your partner want to do on your honeymoon. Maldives is a beautiful country with plenty to offer, so it really depends on what you are looking for. If you want to spend most of your time relaxing on the beach, then a shorter trip might be more ideal. However, if you want to explore the country and try out some of the many activities on offer, then a longer trip might be better. Ultimately, it is up to you and your partner to decide how many days are good for your honeymoon in Maldives
Our Favorite Hotels & Resorts Full Info
Tags: travel website, all inclusive hotels in south carolina, best time of year to go to the bali, wisconsin hotels all inclusive, boutique hotels in cabo, fancy hotels in annapolis, ocho rios packages all inclusive, rentals apartments, maldives or seychelles, hotel joshua tree national park, new orleans airport hotels, all inclusive resorts st barts, new york trips all inclusive, honeymoon philippines resorts all inclusive, puerto rico versus dominican, vacation resorts in sedona, chattanooga hotel pet friendly, downtown jacksonville hotels, best resorts in missouri all inclusive, ontario airport hotels