Dominican Republic All-Inclusive Family Resorts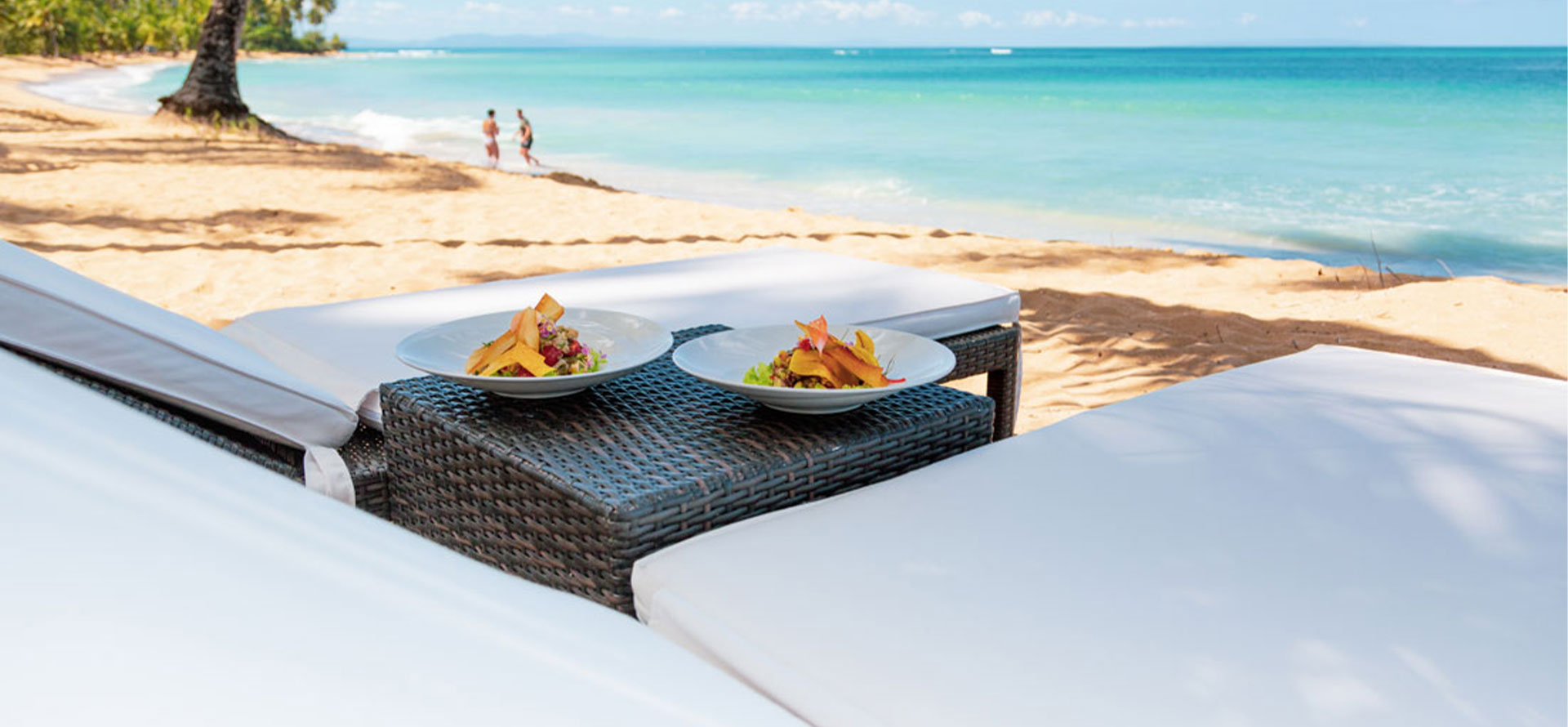 Ready for a relaxing time after a tough year? Visiting the Dominican Republic with kids is a great way to combine a chilled out holiday with family time. This popular Caribbean location is a must-visit for anyone that loves gorgeous hotels, natural beauty, and warm weather. When it comes to all inclusive family resorts, Dominican Republic is one of the best places to visit. The hotels here have different dining options, kids activities, spas, and basically every amenity needed for a well-deserved holiday. Dominican Republic all-inclusive family vacations give your family a chance to unwind and bond amongst beautiful Caribbean landscapes. 
If you're considering family hotels in the Dominican Republic, here are some top features to look out for:
Location
Amenities for kids
Entertainment options
Dining and drinks packages
Budget/costs
Ready to start your Dominican Republic family resorts search? Scroll down to discover all you need to know to book the perfect trip.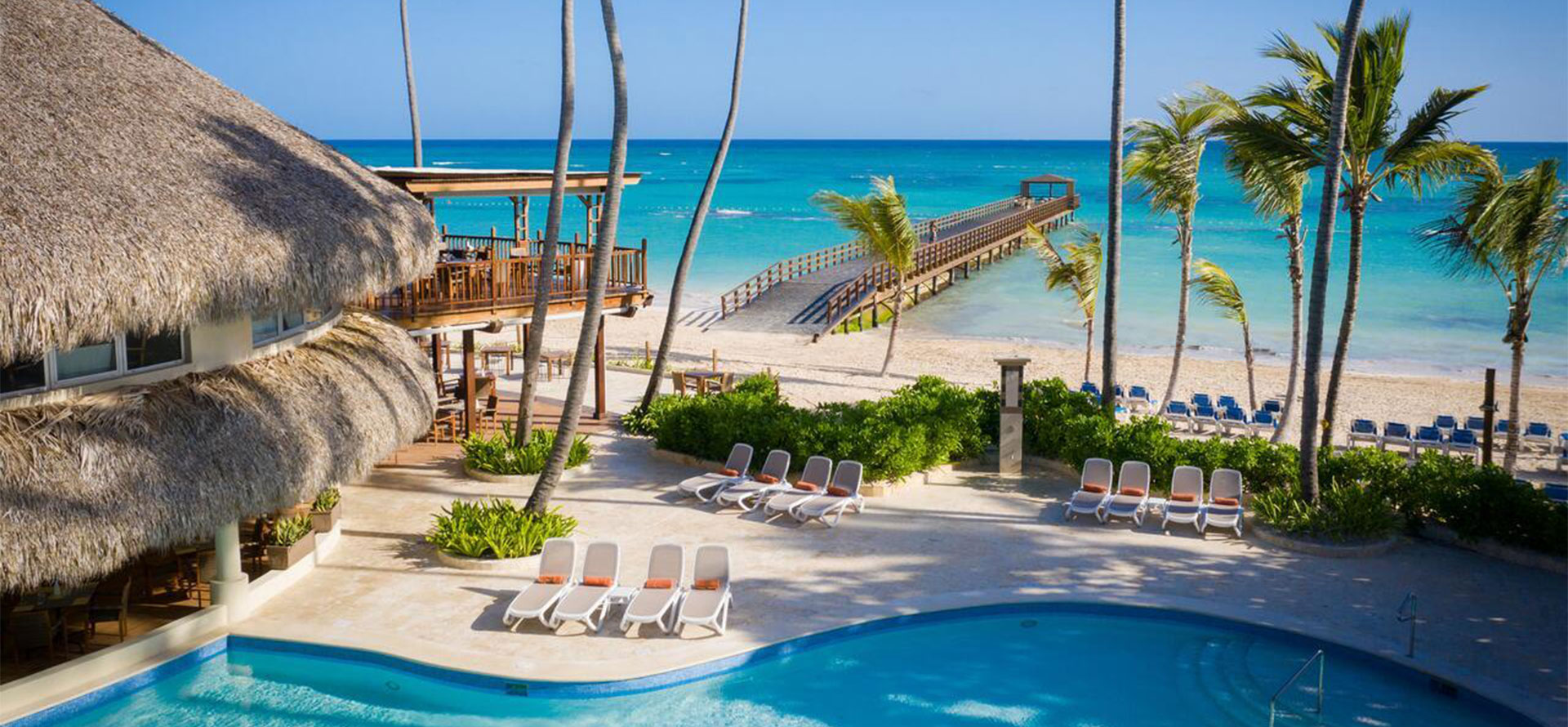 Best Time to Visit Dominican Republic with Family
Have you been dreaming about an escape to a land far away with perfect weather? Book your Dominican republic all inclusive family resort now. Though there are dry and wet seasons in this location, you can expect warm temperatures throughout the year. While the highest temperatures are in the summer months, you'll still experience an average maximum temperature of 30 degrees in January. The temperature here never drops below 19 degrees in the winter. If you do want to book Dominican Republic family hotels in the dry season, make sure you visit between December and April. These months have lower precipitation averages and hotter weather. This is perfect for those that prefer catching a tan to avoiding rainstorms. It's also helpful that this season lines up with school vacations, allowing you to book a family trip without worrying about missing school.
On the other hand, some families might prefer to visit in the wet season. These are from May to June and also from August to November. Dominican Republic hotels for families are well-equipped to offer entertainment and activities on rainy days, making sure you're never bored while on holiday.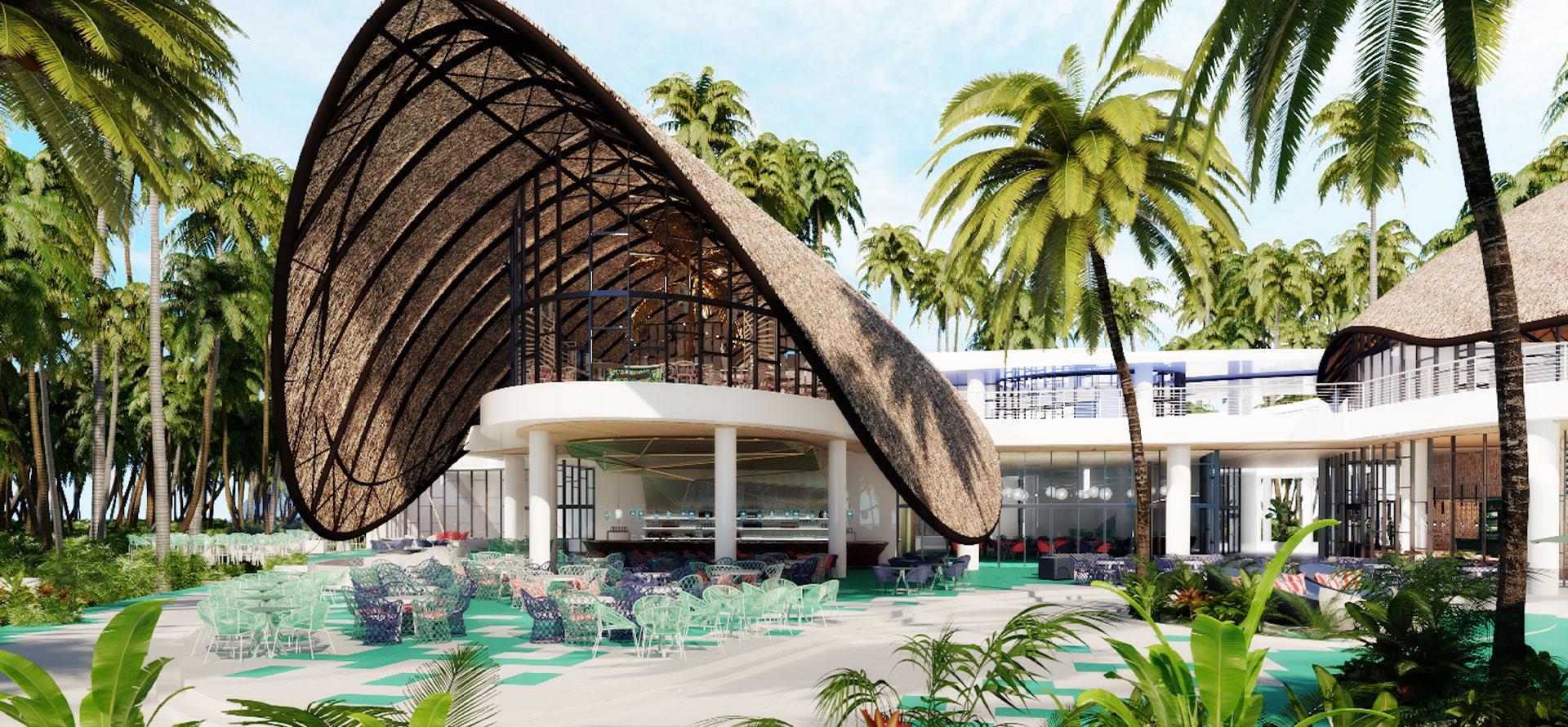 Average Cost of Family Resorts in Dominican Republic
One of the crucial elements when booking a vacation is the price. The best all inclusive family resorts in the Dominican Republic always have options for many budgets. No matter what your spending options are, there are packages to suit your needs. This is why this tropical island is quickly becoming one of the best places to visit with children. 
However, when you're booking Dominican Republic kid friendly resorts there are some ways to make your holiday more affordable. Firstly, consider which season you're booking. The busiest tourism months will always cost more as there's more demand for rooms. If you want to avoid the busy tourist seasons, don't book in the winter months. From December to April many travelers book the Dominican Republic all-inclusive family vacations to escape the winter at home. This causes prices to skyrocket. If you want to book in an off-season, explore the summer months. Though there is more precipitation in these months, the Dominican Republic with kids will always be exciting. You still have warm temperatures and sun, plus the hotels won't be as busy so it'll be more relaxing.
Other factors to include when looking at the cost of Dominican Republic hotels for families include the location and the quality of the hotel. A resort in the center of the island will cost more than a hotel on the outskirts. 
Family Things to Do in the Dominican Republic
When it comes to family vacations, you want a mix of adventures and quiet time. The Dominican Republic is one of the best locations worldwide for both kids and adults. If you stay in family hotels in Dominican Republic you'll be treated to handpicked kids clubs, pools, and daily excursions. 
But, there's more to this island than the exciting resort amenities. Other popular family activities in the Dominican Republic include:
A day trip to the 3 Eyes National Park. This area of outstanding natural beauty is ideal for any kids who love to run around and spot local wildlife.

Spend a day relaxing on Bavaro Beach. This beach is known for its picturesque white sands, palm trees, and clear ocean.

If you love history, the Zona Colonial is a great way to take in architectural views and cultural information. Perfect if you want to mix relaxation with learning.

Can't get enough of natural beauty? Lake Enriquillo sits on the Haiti border and offers stunning views. Tourists here often spot crocodiles in the wild!
Conclusion
Spending time in the Dominican Republic with kids is a great way to strengthen your bond as a family. Enjoy the local hospitality and sights with the Dominican Republic all inclusive family holiday package.
Tags: travels deals, puerto rico honeymoon, bali honeymoon, zanzibar underwater hotel, virgin gorda all inclusive resorts, best time of year to visit hawaii, best beaches in cape coral, belize all-inclusive adults only resort, best all inclusive family resorts in aruba, most beautiful beaches in puerto rico