Mexico is a country that many people worldwide love to flock to each year for their vacations.
But, when choosing a vacation to Mexico, many holiday goers can be overwhelmed by whether to visit Cozumel, the island just off the coast, or its famous coastal town known as Playa Del Carmen.
After all, they both offer gorgeous turquoise waters, pristine white beaches, and a range of different activities.
One destination is a thriving hotspot with lots of activities to do; the other is a little bit offbeat but with hidden secrets to discover.
Because of these two subtle differences in Cozumel and Playa Del Carmen, it can be a tough choice to make for your annual vacation. Therefore, to help you decide, we're going to cover everything you need to know about the two destinations from the time of year, average hotel cost and activities to do.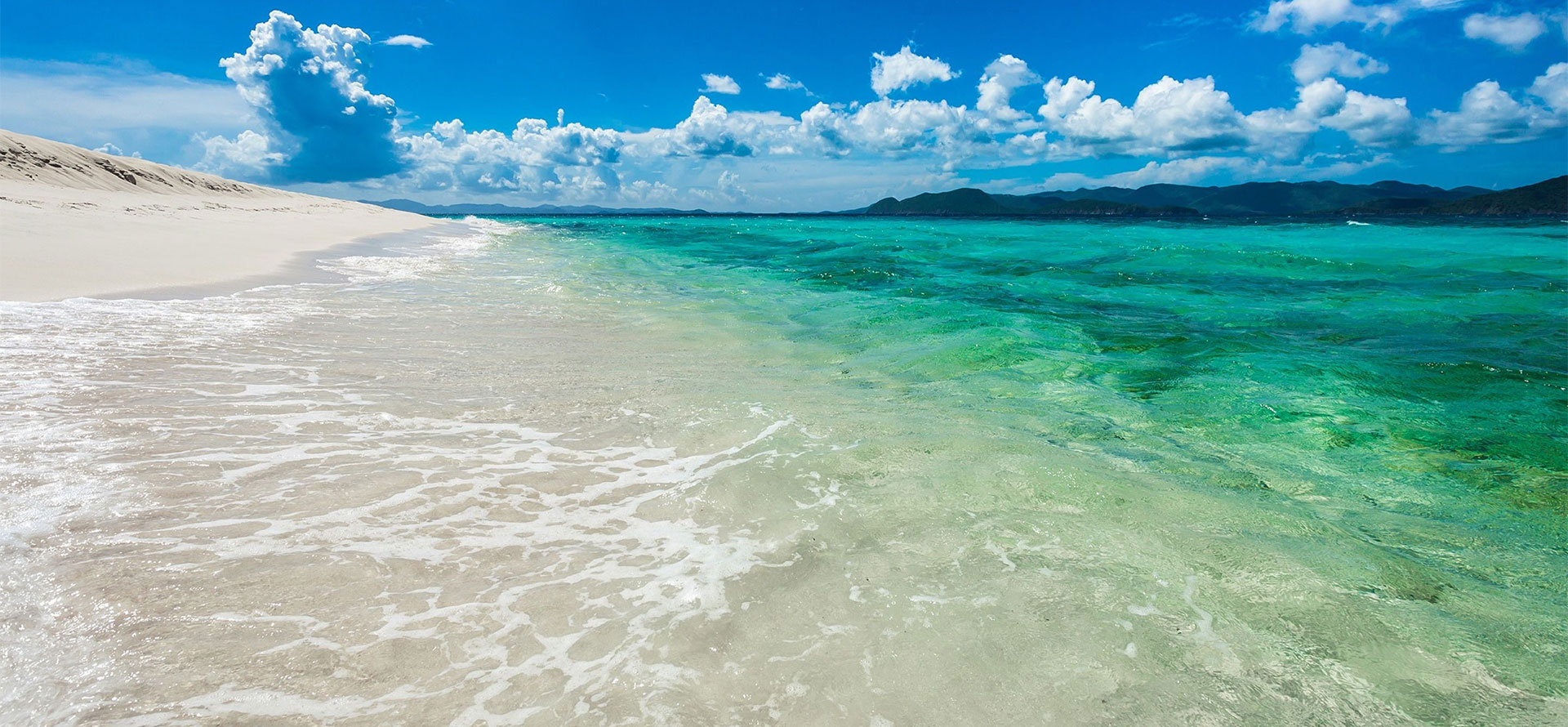 Most popular hotel booking services
Best booking
#1
Book your
perfect holiday and enjoy our great discounts on hotels, homes, flights and activities.
Less Hassle, More Travel
#2
Over a billion
Reviews & Contributions for Hotels, Attractions, Restaurants, and More
World's most trusted travel advice
#3
The Best
Hotels, Flights, Car Rentals & Accommodations
Save time, save money!
Best Time to Visit Cozumel and Playa Del Carmen
When it comes to vacationing between Cozumel or Playa Del Carmen, there can be quite a difference in temperatures across the year. Therefore, help make your decision on Cozumel versus Playa Del Carmen; let's look at the seasons and temperatures of each destination separately.
Playa Del Carmen
To enjoy the best weather Playa Del Carmen has to offer; you'll want to visit between April-May. During this time, the town tends to be less crowded, and the temperatures range between 73,4°F - 87,8°F. While this season is short, the deals for hotels tend to be more affordable but try and avoid Easter week as natives come for their vacation and can be a little pricier.
June-September:

This is the hurricane season for Playa Del Carmen and is the most unwelcoming. Unlike other countries, hurricane season room rates tend to stay high, and the weather is hot, humid, and sticky—temperatures average 87,8°F.

October-March:

During this time, many tourists come to Playa Del Carmen, and there's quite a lot of overcrowding from cruise ships. After the hurricane season finishes, hotel rates increase dramatically and demand sores. Many people book six months in advance to stay here.
Cozumel
If you're planning on visiting Cozumel, you have a bit of a longer time frame than Playa Del Carmen. The best months to visit this island are between March-June. The temperature ranges from 71,6°F -78,8°F. This is just before hurricane season, and hotels tend to be reasonably priced in San Miguel. Moreover, it's the perfect time to like sea turtles, as they start nesting on the island.
July-November:

If you want to find cheap deals for your vacation, you will come in this hurricane season. Due to the constant risk of rainy spells, there are a lot of affordable room rates. The weather in these months tends to range between 78,8°F -87,8°F.

December-February:

Just like Playa Del Carmen, these are the most popular months to visit the island for a shorter period. Many people come to enjoy snow-free winter vacations as the temperatures average 69,8°F - 82,4°F.
Cozumel vs Playa Del Carmen: Average Hotel Price
The hotel price of Cozumel and Playa Del Carmen can vary based on a range of factors such as the time of year and the type of accommodation you choose from.
If you want to have a cheaper vacation, you should opt to visit Cozumel in the hurricane season during July-November as room rates are heavily discounted. On the contrary, with Playa Del Carmen, room rates don't tend to decrease; they're reasonably priced between April-May. But both destinations tend to have large amounts of tourists coming between December-March as many people like to avoid the cold winter seasons they face back home. Therefore, regardless of the destination, both are subject to high prices.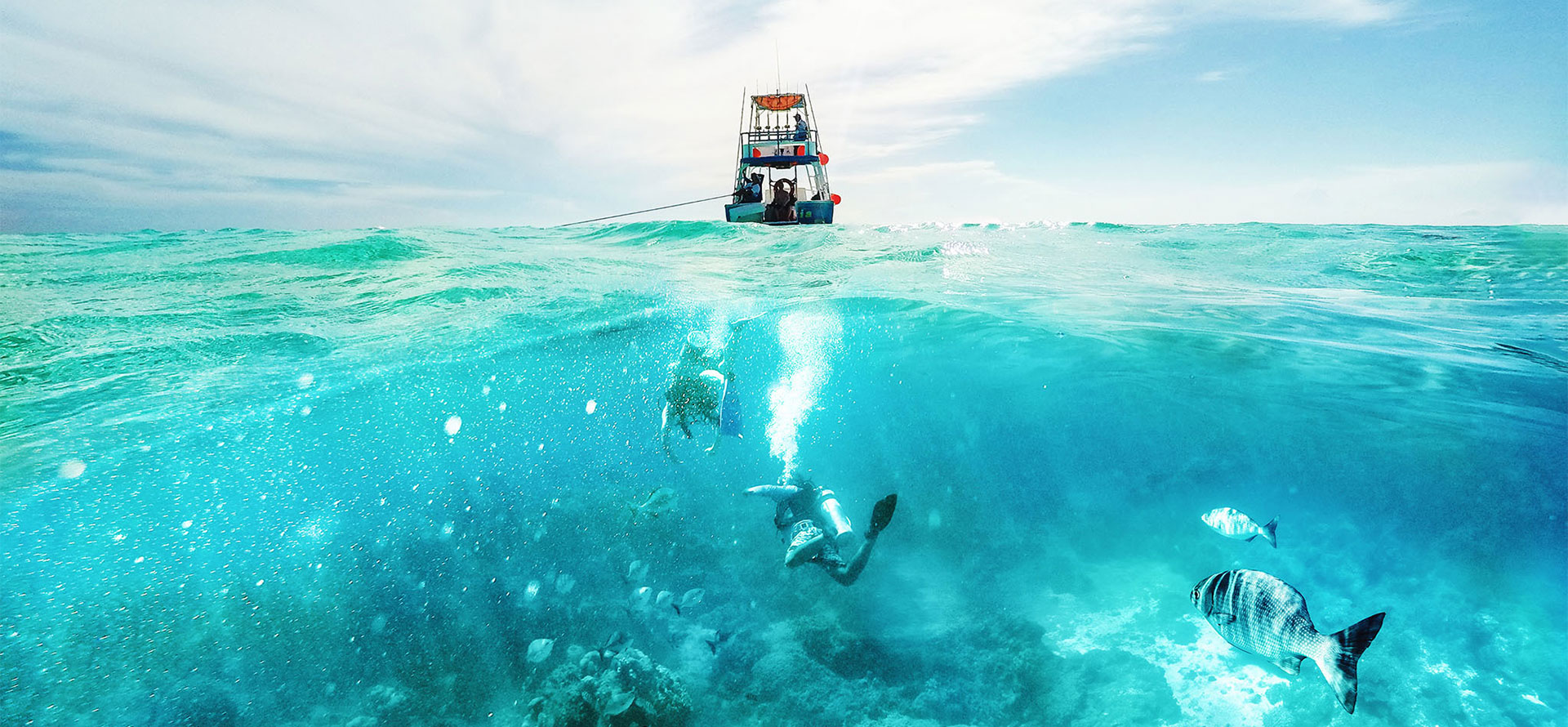 Things to Do in Cozumel and Playa Del Carmen
You might be wondering by now, what's the difference between Cozumel and Playa Del Carmen? Well, the main difference lies in the activities each destination offers. Playa Del Carmen has a lot of beaches to visit like Playa Del Carmen beach, Punta Esmerelda, Mamitas, Tulum, Akumal and more. It also has an authentic town full of shopping centers, nightclubs, restaurants, and more if you're a fan of the urban lifestyle. It also has one of the seven wonders of the world, the Chicken Itza which dates back to the Mayan times.
On the contrary, if you're more interested in beaches and marine life, Cozumel is the destination. This island is often viewed as one of the best dive destinations the world has to offer. Many people come there to qualify as divers and get lessons each year. This is because it has the second-largest reef in the world, known as the Mesoamerican Barrier Reef, stretching over 700 miles.
Cozumel also tends to be a lot more peaceful as it has only one inhabited area known as the town of San Miguel. Here you can find restaurants, shops, and bars but not as many as those in Playa Del Carmen. Therefore, if you want to visit somewhere that's a little bit less overcrowded, then Cozumel is the play to go.
Conclusion: Which is Better Cozumel or Playa Del Carmen?
So, Cozumel vs Playa Del Carmen? Well, it can be challenging to decide exactly which destination is best for you. Both have similar peak tourist seasons between the months of December-March. Though the main difference in prices varies, Cozumel is cheaper in Hurricane season, whereas Playa Del Carmen is more affordable in March.
Similarly, Cozumel is better to explore marine life and visit some top diving sites. In comparison, Playa Del Carmen is better if you wish to travel around the island and see historical sites like its Mayan Ruins.
FAQ
Is Cozumel or Playa Del Carmen better?
Cozumel is a more laid-back island with beautiful beaches and great snorkeling and diving, while Playa Del Carmen is a livelier town with more nightlife and shopping options. If you are looking for a relaxing beach vacation, Cozumel is probably a better option, but if you are looking for more things to do, Playa Del Carmen may be a better choice.
What is the difference between Cozumel and Playa Del Carmen?
Cozumel is known for its clear turquoise waters and coral reefs which make it a popular destination for scuba diving and snorkeling. Playa del Carmen is a bustling beach town with many hotels, restaurants, and nightlife options. Cozumel tends to be more relaxing while Playa del Carmen is livelier.
Is Cozumel more expensive than Playa Del Carmen?
In general, Cozumel is a bit more expensive than Playa del Carmen, but both destinations offer a wide range of prices to accommodate different budgets. So, it really just depends on what you're looking for and how much you're willing to spend. If you're on a tight budget, you may want to consider staying in Playa del Carmen. However, if you're looking for a more luxurious Cozumel experience, you may be willing to spend a bit more.
Is the weather better in Cozumel or Playa Del Carmen?
The weather is tropical in Cozumel and Playa Del Carmen, so it really depends on what you're looking for. Cozumel has more sunny days overall, while Playa Del Carmen has higher temperatures. If you're looking to escape the cold weather, Cozumel is a great choice. If you want to enjoy the sun and heat, Playa Del Carmen is a great choice. Whichever you choose, you're sure to enjoy the weather!
Are beaches better in Cozumel or Playa Del Carmen?
Cozumel has some of the best beaches in the world, while Playa Del Carmen's beaches are also very beautiful. It really depends on what you're looking for in a beach vacation. Cozumel has clear turquoise waters and powdery white sand beaches, while Playa Del Carmen's beaches have a more diverse range of colors and textures. Cozumel also has more secluded beaches if you're looking for a more private experience.
Tags: travel site, top hotels des moines, hotels in knoxville that allow pets, destin trips all inclusive, lake hotels, guadalajara airport hotels, bora bora hawaii, best los angeles resorts all inclusive, resort in miami all inclusive, best time to visit st john, resorts in alabama all inclusive, best all inclusive resort in grenada, scotland honeymoon suites, hotels close to silverwood theme park, adults only resort bora bora, best beaches in hawaii, top flagstaff hotels, maldives or mauritius vacation, places to stay in national park, st john vs st thomas vacation