Turkey is quickly becoming a popular getaway for a quality holiday, with attractive beaches, sparkling blue waters, stunning architectural styles, and welcoming resorts. Turkey represents great value for money with pleasant weather all year round. Whatever your vacation plans are, visitors to Turkey should not skimp on their experiences, that is why a Turkey holiday all-inclusive package is a must.
Our Favorite Hotels & Resorts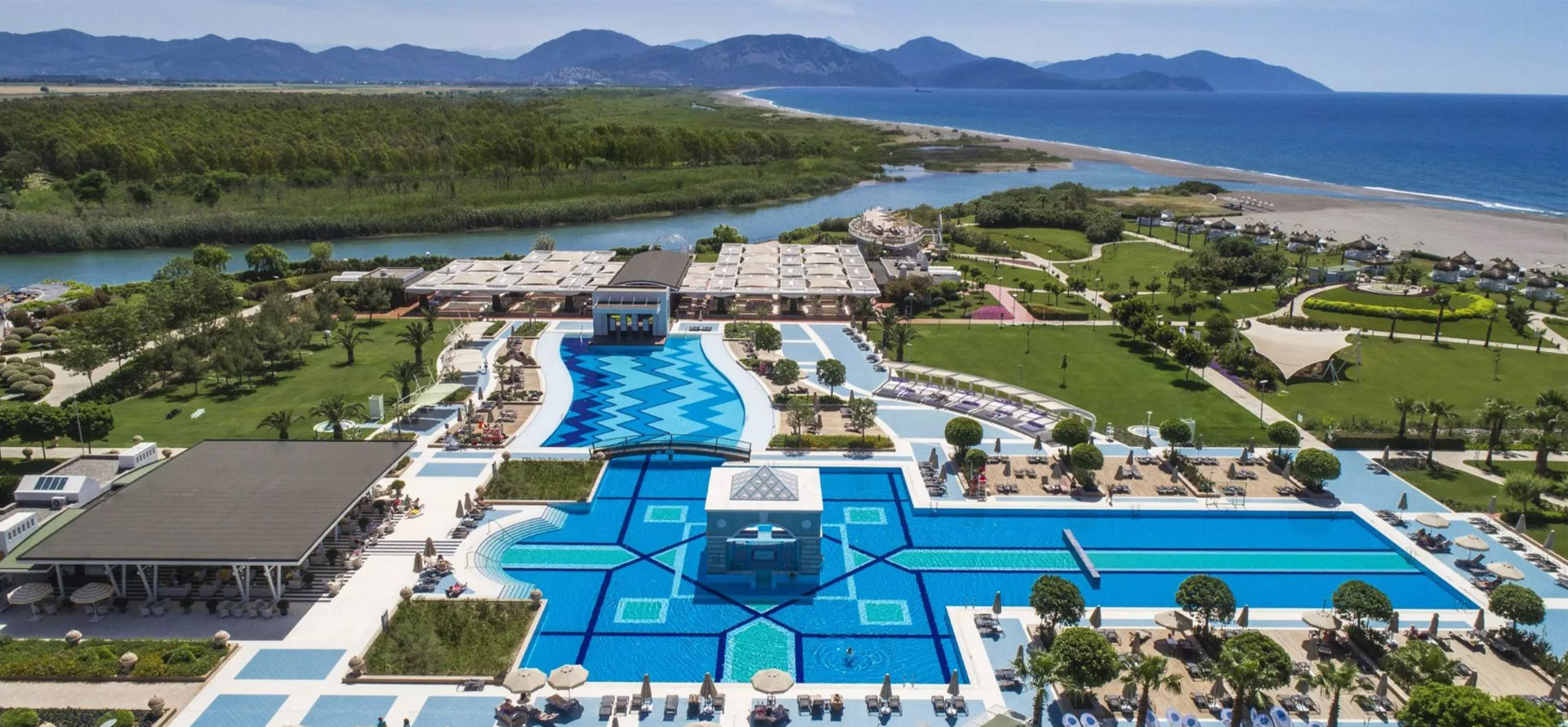 East Meets the West
Turkey is geographically at the crossroads of the East and West. The Bosphorus, which separates Europe and Asia, divides Istanbul, the country's major metropolis. It is highly varied, with certain places having a more European vibe and others having a more Middle Eastern atmosphere.
It is a wonderful destination to visit if you want to see the Muslim world while yet staying in touch with the West. Holidays in Turkey's all-inclusive resorts offer an unrivaled opportunity to immerse in this distinctive culture where you can spend a week relaxing on the lovely beaches of Türkbükü or tour the Kaçkar Mountains. All-inclusive resorts in Turkey provide a unique and novel approach for travelers to enjoy the services provided by a hotel. All-inclusive implies that once you've booked and paid for your hotel room, all meals, beverages, and possibly even some sightseeing tours, are included in one deal.
This guarantees a stress-free vacation without having to worry about being billed for all the fun stuff you do. Together with flights, travelers may also include car rentals and transport services to guarantee their arrivals at the Turkey all-inclusive resort in the most comfortable manner.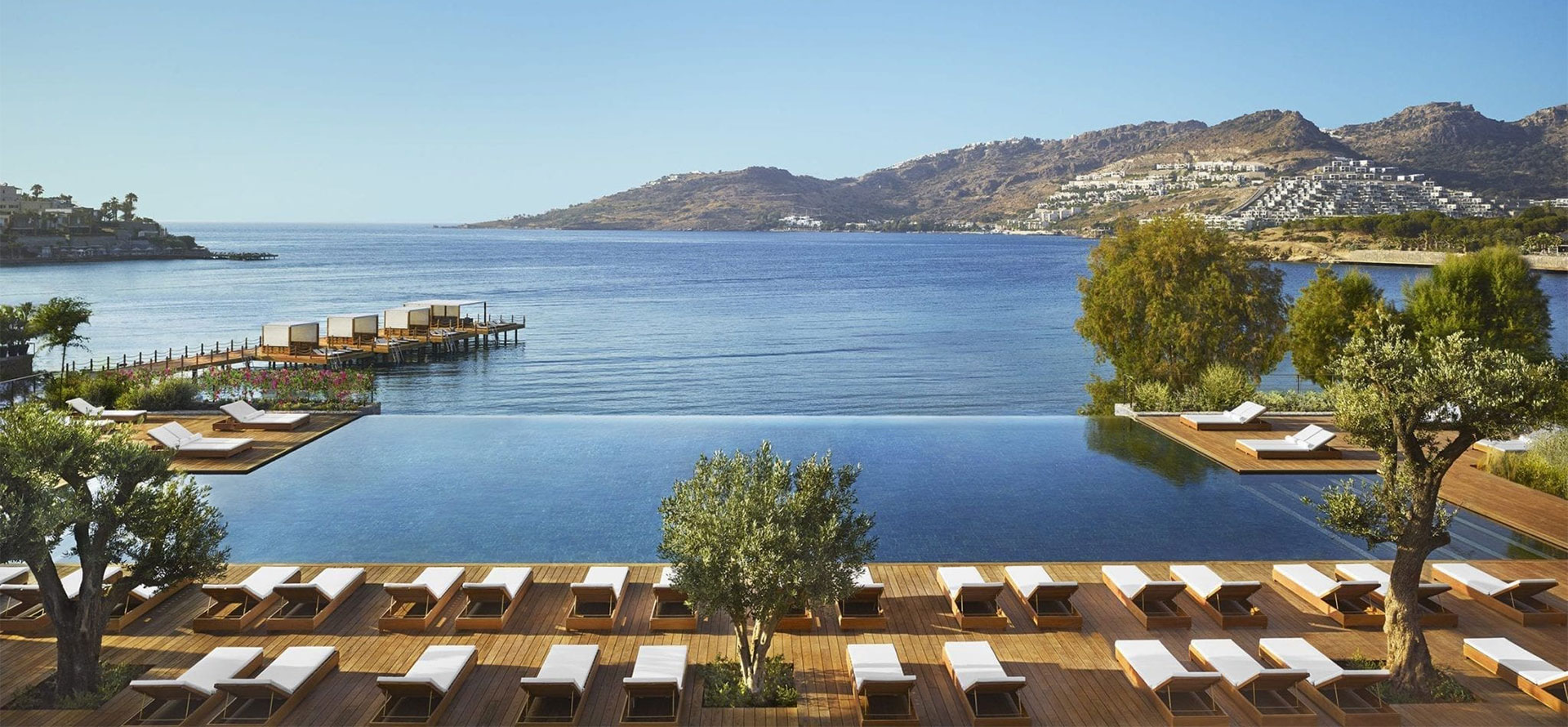 Best Time to Visit Turkey
The best time to visit Turkey lasts from January through March. As the weather is frosty, it is an excellent time to explore Turkey without interruptions. The tourist spots and beaches are most likely to be deserted during winters. The temperature gradually rises beginning in April and spikes in August during the summer. April and May are comparatively warmer, but June to August are boiling hot. The warmth makes it ideal for relaxing on one of Turkey's stunning coastlines along the Turquoise Coast and swimming in the Mediterranean. This is a bustling tourist season, so places like Cappadocia might be overcrowded.
The temperature falls in September and continues to drop till October. This is an excellent time to see the attractions because the crowds aren't as overwhelming as they are during the summer. The hotel rates are also scaled back during this time of year.
Temperatures plummet dramatically in the latter two months of the year. However, the southeast of Turkey stays rather warm during these months. Most resorts shut down during this time period because of icy cold temperatures and a reduced percentage of travelers. During this time, the Mevlana and Whirling Dervish Festival is held that honors the existence of the poet Rumi.
Average Cost of All-Inclusive Resorts in Turkey
Turkey is a unique and exciting location, with various types of all-inclusive resorts across this magnificent country. Turkey you could say offers it all, from the breathtaking Butterfly Valley, where you can soak up the sun to the picturesque Ölüdeniz, where you can stroll along the sandy beaches. The average cost of Turkey holiday all inclusive is influenced by several parameters, such as the time of year, the resort's reputation, its proximity, and the style of lodging you prefer.
All-inclusive Turkey resorts provide an ideal chance for families, honeymooners, and independent backpackers to experience everything that this magnificent destination offers. Popular amenities offers at these resorts include:
Spa and Jacuzzi
Natatorium
Wine bar
BBQ facilities
Themed dinners
Aquatic sports
The more amenities an all-inclusive resort offers, the pricier it will be.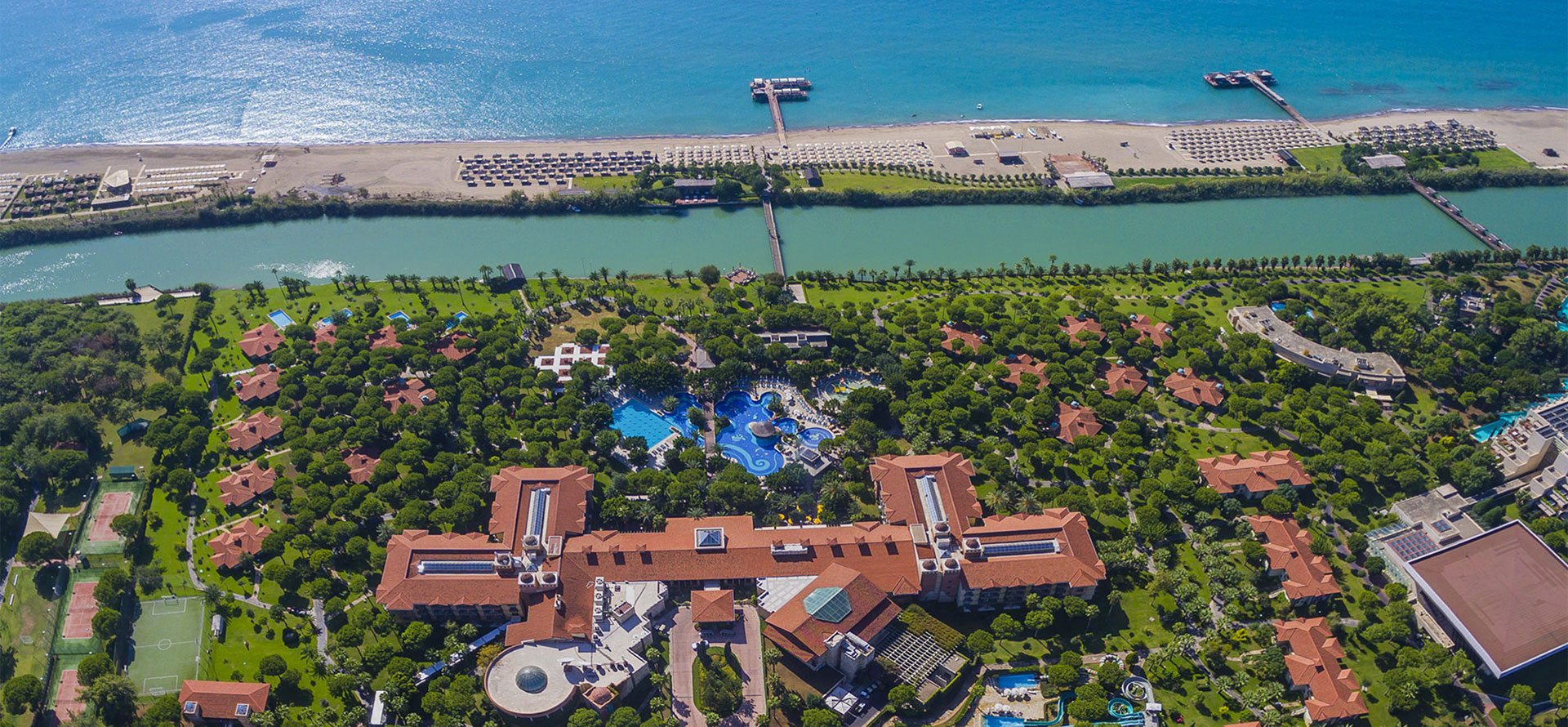 How To Choose the Best Turkey All-Inclusive Resort?
When determining the best Turkey all-inclusive resort, you should thoroughly examine what is included in every package. For choosing an ideal vacation resort, you should consider the following points:
The tourist spot where you intend to travel,
The style of the resort you want to stay at,
The time of year you want to book.
From the streets of Istanbul to the sapphire coastlines of Antalya, there are several attractions to pick from, each with its own set of costs. There are unlimited lodging options, from all-inclusive beach hotels that are more likely to provide a pleasant experience for families to pricey luxurious villas that offer grandeur like-no-other.
The ideal time to book a Turkey holiday all inclusive is between January and March. This is because of the wintry climate and the fact that resorts are frequently vacant, making up for cheaper packages. While November through December are the least suitable months to explore as most of the all-inclusive resorts in Turkey are closed because of extreme weather.
To ensure a splendid vacation, reserve the most incredible all-inclusive resorts that will meet all of your demands and give you an eventful stay in Turkey.
FAQ
Is Turkey good for all inclusive resorts?
Turkey All-Inclusive Resorts are a great way to enjoy the country's amazing attractions and natural beauty without having to worry about planning and budgeting for meals and activities. All-inclusive resorts in Turkey offer a variety of activities, amenities, and services that are included in the price of your stay, so you can just relax and enjoy your vacation.
What is included in ultra all inclusive in Turkey?
Turkey All-Inclusive resorts typically include: lodging; unlimited food and drink; daily activities; use of resort facilities; gratuities/tips often included.
Which is the nicest part of Turkey?
The answer to this question is subjective, as different people have different opinions. However, some of the most popular tourist destinations in Turkey include Istanbul, Antalya, and Izmir. All three of these destinations offer a variety of All-Inclusive resorts to choose from.
Our Favorite Hotels & Resorts Full Info
Tags: best travels deals, all inclusive st thomas, best beaches in puerto rico, st thomas all-inclusive adults only resort, best time of year to go to the maldives, turks and caicos or aruba, puerto rico resorts family, best family resort turks and caicos, adult only hotels in puerto rico, what to do in st simons island