Bali and Bora Bora are often two bucket list destinations for many people in the world; they might even be yours. Both gorgeous islands are incredibly photogenic with a unique and welcoming culture, not to mention their mesmerizing sunsets. As many people choose to visit for their sandy white beaches, watersports, and tropical weather, it can be quite tough to choose which one is best.
To help make your decision on Bali vs. Bora Bora, we're going to provide you with the essential information you need to know about these two destinations.
Most popular hotel booking services
Best booking
#1
Book your
perfect holiday and enjoy our great discounts on hotels, homes, flights and activities.
Less Hassle, More Travel
#2
Over a billion
Reviews & Contributions for Hotels, Attractions, Restaurants, and More
World's most trusted travel advice
#3
The Best
Hotels, Flights, Car Rentals & Accommodations
Save time, save money!
Best Time to Visit Bali and Bora Bora
When choosing Bali or Bora Bora, it's often a good idea to look at the weather to help make your decision.
Bali
Bali mainly experiences two seasons which is wet and dry season. Many people choose to visit Bali during the dry season, which lasts from April to October. Irrespective of the seasons, the temperatures stay consistent, ranging from mid-80°F - low 90°F.
April - October:

These are the peak months for tourism, and resorts can be at their most expensive. In particular July and August are the most expensive. However, as there is little rainfall, this is a good time for participating in outdoor activities like sailing, surfing, sunbathing, and hiking.

November - March:

During this time, Bali has frequent amounts of rain daily. If you visit in January, it's unlikely you will experience a day with no rain. The high amounts of rain also attract a lot of mosquitos and make it difficult to see at popular dive sites. Plus, it can be extremely hot on the island due to the humidity and high temperatures averaging around the mid-90s in the day.
Bora Bora
The best time to go on vacation to Bora Bora is during the shoulder seasons. The main shoulder seasons are November and April. Both of these months have temperatures ranging from 70°F - low 90°F. Again, this island only experiences two main seasons high and wet. The dry season runs between May - October, and the wet is December - March.
May - October:

Temperatures during these months range between high 60's- the mid-80s. It's also an extremely popular time for tourists, especially August for European travelers. During this time the accommodation rates are at their highest.

November:

This month experiences fewer crowds, and temperatures are a bit hotter. On average, this month can experience temperatures between the low 70's-mid 80s.

December - March:

A lot of rain occurs during these months, and it can be hard to predict how long the island will see sunshine. During these months, the wet season attracts a lot of mosquitoes to the island. On average, the temperature ranges between mid-70s-mid 80s.

April:

This month is an excellent time to visit as it's just before the high season. The temperatures range from the lower 70s to the upper 80s. You might find some discounted hotels and attractions during this time too.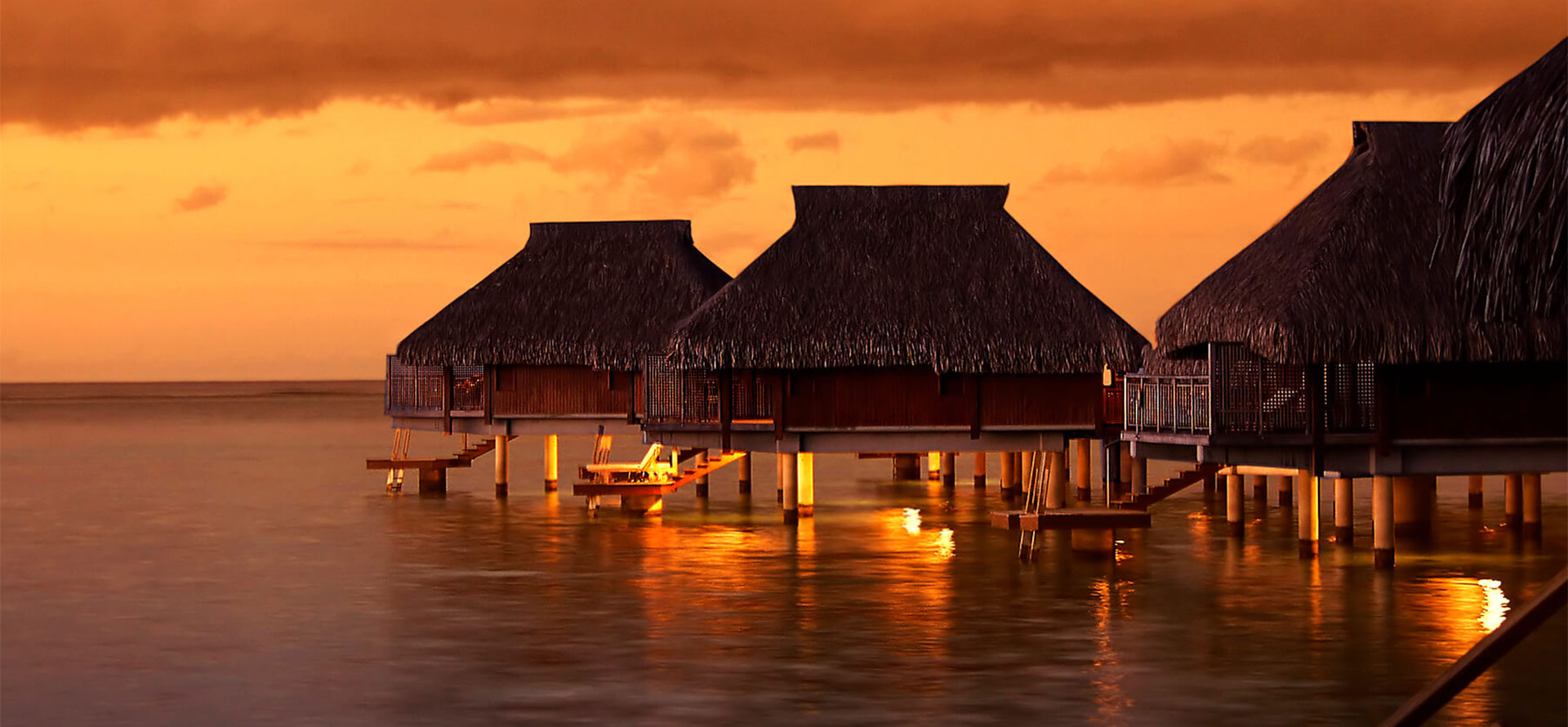 Bali vs Bora Bora: Average Hotel Price
The price of hotels and resorts and Bali and Bora Bora can vary based on a few factors. Such things that might influence their price are the season, crowds and the type of accommodation you pick. Bali has the best deals during November and March for accommodation if you're seeking out discounts. However, you might not get to participate in the main attractions like scuba diving or sightseeing due to the rain, as the island experiences heavy rainfall. However, if you're someone who does not mind paying a premium, then for the best weather yet heavy crowds, you should visit during April-October. However, July and August are the months when accommodation is at its highest.
Whereas in Bora Bora the best time for a bargain in accommodation is from December - March. These months can be unpredictable with the sunshine, but the resorts are the cheapest due to frequent rainfall. However, if you want to experience a better temperature, less rain, and slightly discounted accommodation, you should go in April or November.
Things to Do in Bali and Bora Bora
When it comes to Bali versus Bora Bora, the activities each island offers may be a deciding factor.
If you choose Bali, you can visit its diverse landscapes such as rice fields, jungles, islands, beaches, coral reefs, and more. Moreover, if you're interested in culture, then you might want to check out over the 10,000 Balinese temples on the island. It's also an island renowned for yoga, surfing and scuba diving. In addition to this, if you love hiking, you might also want to try climbing Mount Batur. On the contrary, in Bora Bora beach lovers can visit the white sandy beaches like Matira and ones of private resorts. If you're an animal lover, you can visit the turtle center, feed sharks, and swim with rays in the ocean. There is also plenty of spas and shopping destinations to visit on the island.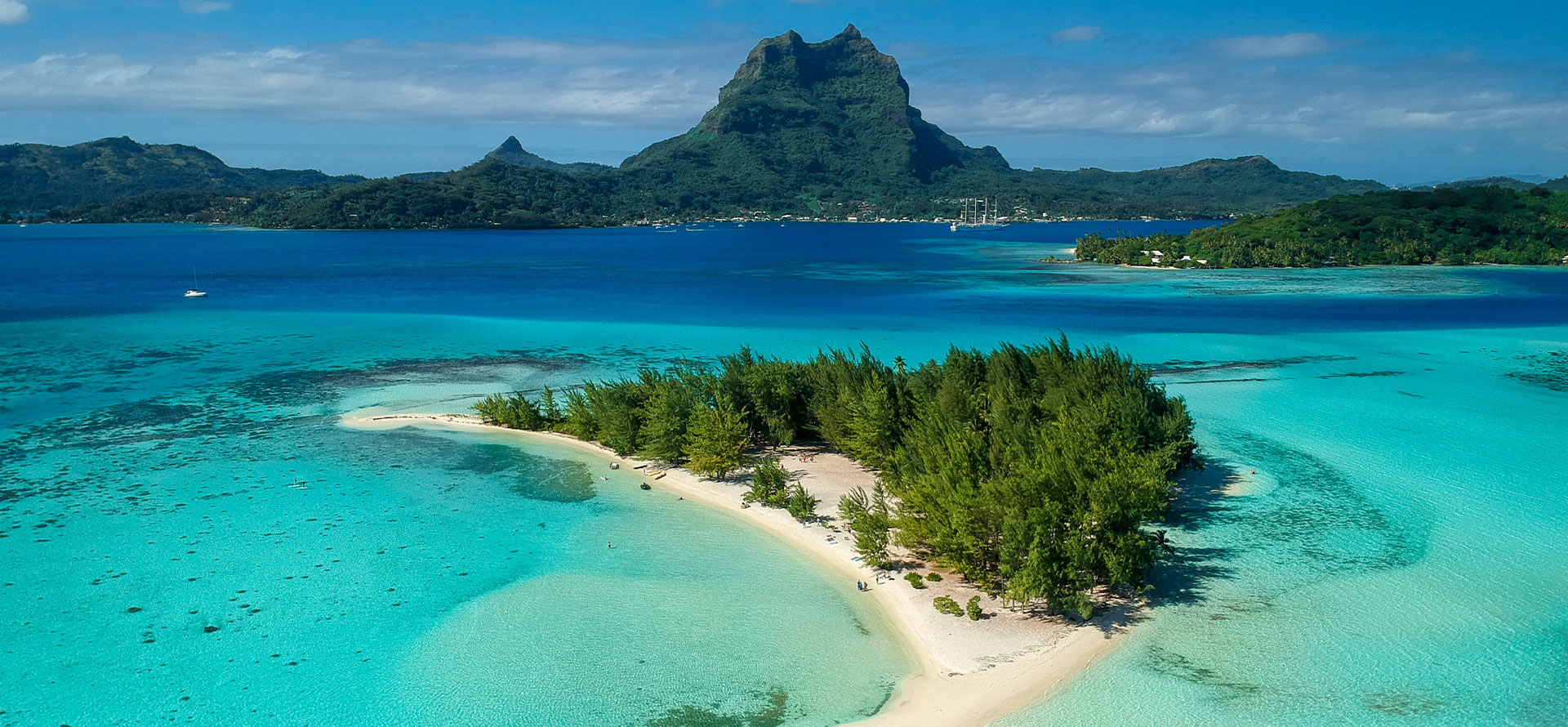 Conclusion: Which is Better Bali or Bora Bora?
So which is better Bali or Bora Bora? The truth is, they're both magical islands where you can make memories for a lifetime on. The main seasons for visiting slightly differ, if you want to go on a vacation in November or April, then you should choose Bora Bora.
Whereas, if you want to visit in other months, Bali is best from May - October. Both islands have a lot to offer, from sightseeing, watersports, luxury resorts, shopping, and more in terms of activities.
FAQ
Is Bali or Bora Bora better?
Bali is a great choice if you are looking for an affordable place to stay with plenty of things to do, while Bora Bora is a better choice if you are looking for a luxurious and relaxing place to stay.
What is the difference between Bali and Bora Bora?
Bali is a much more affordable destination than Bora Bora, with accommodations and activities available to fit any budget. Bora Bora, on the other hand, is a luxurious destination that is perfect for those looking to indulge in some 5-star treatment. Bali is also a great destination for those who enjoy being active and exploring, as there are plenty of hiking trails and other outdoor activities to enjoy. Bora Bora is a more relaxing destination, ideal for those looking to spend their days lounging on the beach or taking advantage of the many spa options available.
Is Bali more expensive than Bora Bora?
The short answer is: it depends. Bali and Bora Bora are both beautiful, tropical destinations that offer a lot to tourists. However, Bora Bora is generally more expensive than Bali. Bora Bora is a small island in French Polynesia, and as such, prices for accommodation and activities are higher than on Bali. Bali is a large island in Indonesia, and while prices are rising, it is still possible to find good deals. So, if you're looking for a cheaper tropical vacation, Bali is the better choice. However, if you're willing to spend a bit more money, Bora Bora is an unbeatable paradise.
Is the weather better in Bali or Bora Bora?
Bali and Bora Bora are both tropical locations with beautiful weather year-round. However, Bali is located in Indonesia, which experiences a monsoon season from October to April. This means that during these months, Bali can experience heavy rains and strong winds. Bora Bora, on the other hand, is located in French Polynesia and does not experience a monsoon season. Therefore, Bora Bora has milder weather conditions overall.
Are beaches better in Bali or Bora Bora?
The answer to this question is subjective and depends on what you are looking for in a beach vacation. Bali is a great option if you are looking for affordable beaches with a lot of activities and nightlife options nearby. Bora Bora is a perfect choice if you are looking for a luxurious and relaxing beach vacation.
Tags: travel blog, downtown reno hotels, oregon honeymoon suite, most beautiful beaches in cape cod, new orleans hotels airport, nice hotels in vermont, hotels near lake, best time to visit israel, maldives tahiti, aruba turks and caicos, hotels with balconies, dominican republic all-inclusive resorts adults-only, cancun vs punta cana, memphis hotels near airport, best time of year to go to us virgin islands, best hotel pittsburgh, nice hotels in albuquerque, bali all inclusive overwater bungalow, dubai honeymoon, good hotels in richmond