Believe it or not - the only state in the USA with more shoreline than Michigan is Alaska. That's right, not even states like Florida or California have more shorelines that can lead to beaches. So naturally, there are some hugely popular beaches in Michigan for you to take note of.
And in order to capture the interests of visitors from all backgrounds, we've provided a blend of the best beaches in Michigan. This means that if you want to visit beaches in Michigan for swimming, jet-skiing, paddle boarding, sunbathing, or whatever else you are into, you will find a suitable beach right here. And particularly in the summer months, as you may already know, Michigan can get pretty hot!
Our Favorite Hotels & Resorts
So, where are the best beaches in Michigan? Do they provide the perfect opportunity for a summer escape without even leaving the USA? But what exactly are these famous beaches in Michigan? Let's get started right now.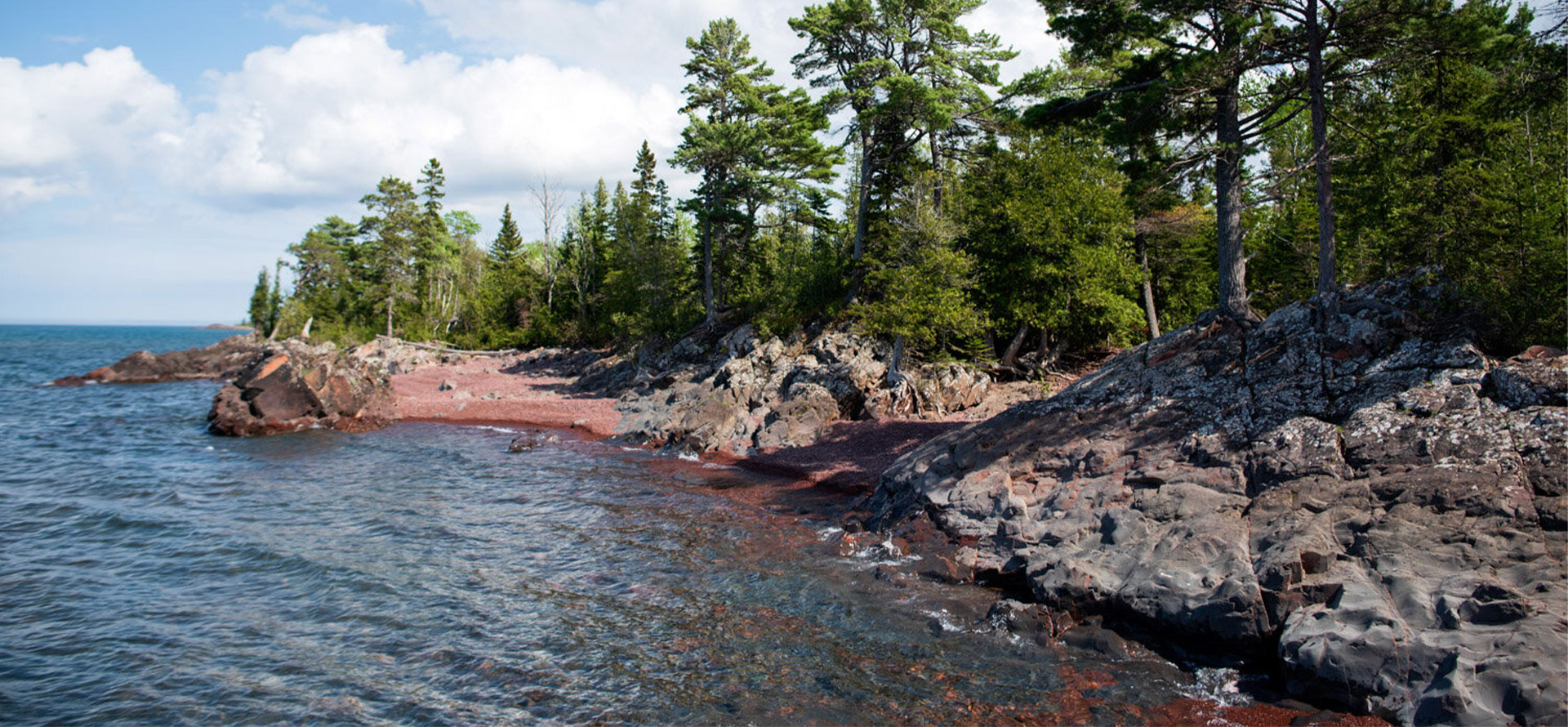 Sleeping Bear Point Beach
Sleeping Bear Dunes was voted as one of the top 25 beaches in the world by National Geographic. The beach itself is spectacular, with golden sands lining the waters. And this beach is part of a total of 60 miles of shoreline along Lake Michigan. So, if you ever get bored (unlikely), you can walk a little further and you are on a fresh beach before you know it.
In our opinion, this is also one of the most beautiful beaches in Michigan. We say this thanks to the rolling dunes that help the beach stand out. It's also rather secluded too, so you never see huge crowds at Sleeping Bear Point - perfect for families or those looking for a quiet afternoon. Also, this beach has all kinds of unique rocks as well as shells that you can seek out in the shallow waters.
And finally, if you are a fan of photography, you'll get some of the finest color contrasts of all the beaches in Michigan here. The glistening sands against the dark blue lake look striking.
Grand Haven State Beach
Of the many locations we've listed here, Grand Haven State Beach is probably one of the most famous beaches in Michigan. On a summer's day, this one can be heaving, which is great if you prefer more of a party and social vibe. Do be prepared for limited beach space and crowded waters on the Grand Haven State Beach. If you wanted to enjoy a day at Grand Haven State Beach, we would advise getting there early in the morning.
This beach is so popular as it is nestled on Lake Michigan for one. But it is also part of the State Park, which is a 48-acre park visited by many, especially during the warmer months. A hidden gem about this beach is also the clear and clean waters. Given that it is taken care of by the state, it is maintained very well. And the vastness of the lake helps to keep the shoreline looking inviting at all times.
This beach is by no means 'out of the way' either. Grand Haven State Beach is around one mile from the main town on this shore, and the beach have cafes, bars, restaurants on its territory. This combination of benefits makes it one of the top beaches in Michigan.
Twelvemile Beach
Moving onto our third of the top beaches in Michigan now, we come to Twelvemile Beach. As the name suggests, this beach boasts a twelve-mile stretch of some of the most picturesque scenery in the state. Twelvemile Beach benefits from golden sands, clear waters, and the backdrop of the Pictured Rocks tops it all off. This isn't a beach for those who want to sit down and sunbathe. It is very open, which means that the wins can roll in and make the waters rather choppy.
On the other hand, if you want to whip out your surfboard for some practice, this is definitely one of the most popular beaches in Michigan to consider. We would advise taking some warm clothing because of these winds. And if you are a fan of hiking, you could have a more active day at this beach by exploring the 73,000-acre national park that Twelvemile Park is contained within.
And finally, another reason we think of this as one of the most beautiful beaches in Michigan is that it is free to visit. Other beaches around the state can have pricey parking charges, and some even have charges for access to things like restrooms. None of this applies at Twelvemile Beach.
Cheboygan State Park Beach
On a clear summer's day, it really is tough to beat the Cheboygan State Park Beach. Instead of the open beaches seen in other parts of Michigan, this one has a more natural coastline. It is loaded with native trees, interesting trails where you can do some hiking, and there are some rocky peaks for you to try out too. However, if you'd prefer to relax by the water, this is still one of the top beaches in Michigan. The beaches might not be as vast, but they are large enough to provide enough space to pitch a tent, have a barbecue, or play some beach games with the family.
There are plenty of shady spots at Cheboygan State Park Beach. You can escape the intense heat during the summer if you want to. The water is very shallow, so you can head in for a paddle or enjoy some time with the kids without worrying about them going out of their depth. This destination has clear coastal waters, so you may want to take a snorkel to check out some of the wildlife.
And if you wanted to keep this beach as a bit of a hub for your trip, we are pleased to say that there are many accommodation choices nearby. You've got traditional hotels if desired, but this beach also has rustic cabins as well as campsites for those who love the outdoors. Taking everything into account, this just had to be listed as one of the best beaches in Michigan.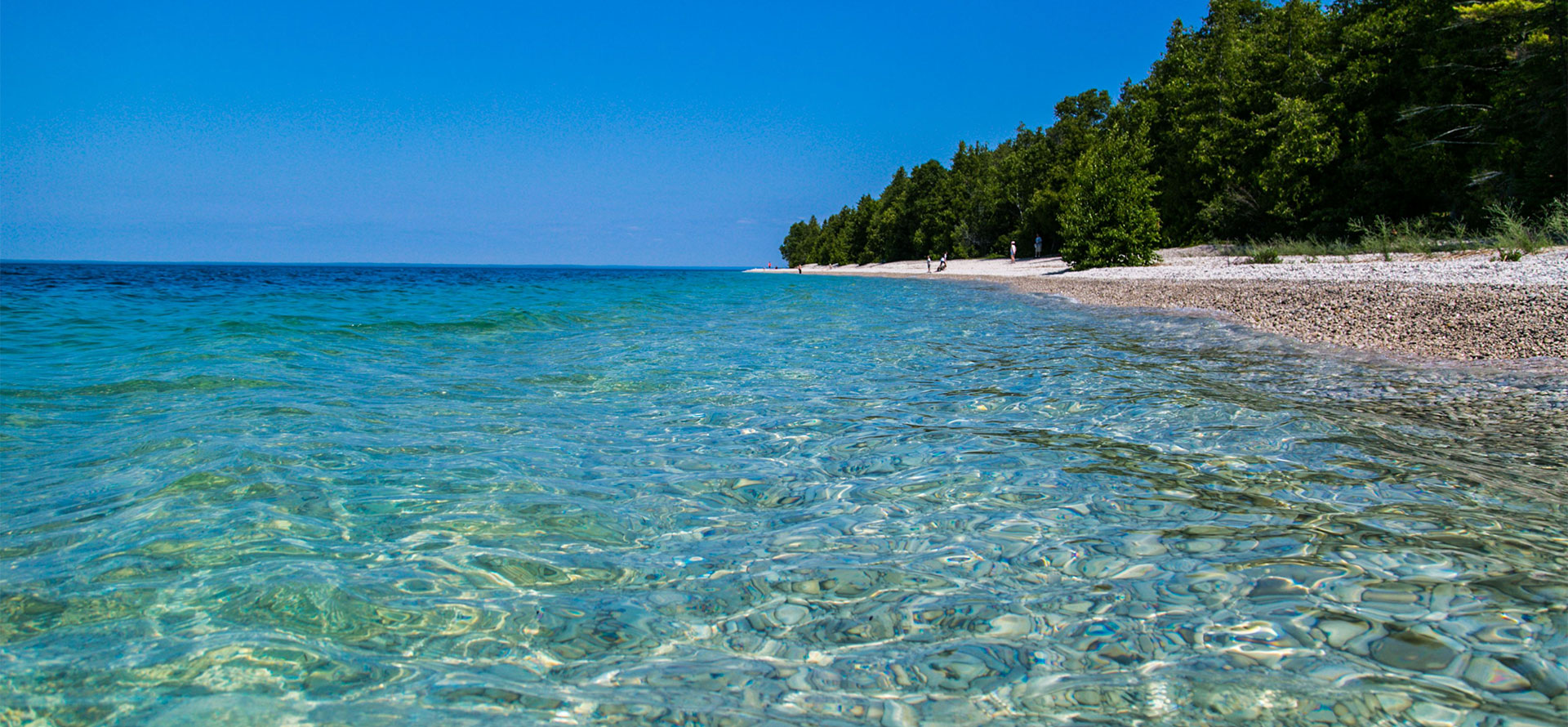 Caseville Beach
When searching for the most beautiful beach in Michigan, this one might not always pop up at the top beaches in Michigan. Caseville Beach is part of a smaller town on the east side of Michigan, and it is well worth a trip if you haven't tried this part of the shoreline before. The beach is just awesome, boasting some of the calmest and clearest waters in the state. It is a nice wide beach too, so you have plenty of space for walks, beach games.
Despite this beach being calm from a visitor's perspective, there is still plenty going on. Caseville Beach has a pier where you can check out local fishermen trying to source produce for themselves and surrounding restaurants. And Caseville Beach is also very close to a rather large park, which does have concerts in the summertime. Of course, your timing has to be right to enjoy such a thing, but there are several taking place each week during busy months.
But coming back to the water, thanks to calm winds and a shallow shoreline, it is ideal for paddleboarding, snorkeling, and taking a quick swim to cool off. At the end of the day, the sunsets at Caseville Beach are often spectacular. It is worth hanging around until dusk if you have the time.
Conclusion
We sincerely hope that you've enjoyed reading about the most beautiful beaches in Michigan throughout this page. With this said, we regularly update this information once we come across fresh news, and we also have many other pages detailing accommodation, other destinations, and so more. You are welcome to come back and read through our pages relating to the top beaches in Michigan at any time. And we truly hope that the information given here lets you pick your next destination for a break in Michigan.
Whichever beach you choose to visit, we'd like to wish you a great time. And if you have the time and flexibility to pay a visit for more than one of the best beaches in Michigan, this is something that we definitely recommend.
Our Favorite Hotels & Resorts Full Info