Choosing a beach for your holidays is a great decision since they are the ideal way to obtain serenity and tranquility. Away from the hustle and bustle of city life, you can unwind and immerse yourself in a state of peace and calmness. The sole purpose of going on a holiday is to de-stress and detox your mind and soul. Following that, no destination can be better than a beach if you're looking for a surreal relaxing experience. However, it is extremely important to weigh all your options when it comes to beaches. There are several beaches throughout the world, but not all of them are worthy enough for a holiday. Therefore, it is paramount to thoroughly check all the necessary aspects to make your stay excellent. One town stacked with several exotic beaches is Texas City's Galveston. Based in one of the largest states of the United States, there are several popular beaches in Galveston. This blog will shed light on a variety of famous beaches in Galveston so that you can assess them and compare them with each other to see which one fits well for your holiday spot.
Our Favorite Hotels & Resorts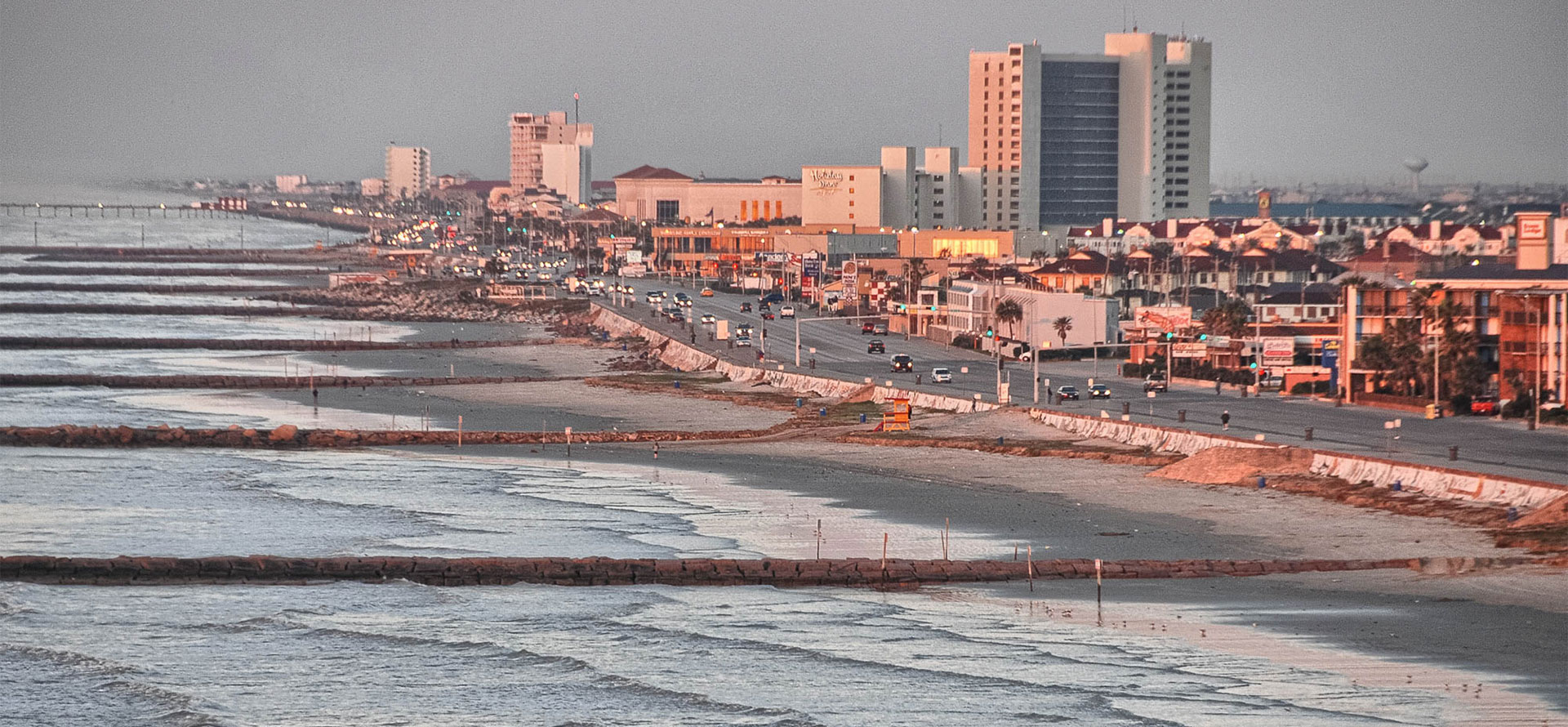 Babe's Beach
Babe's beach is one of the most beautiful beaches in Galveston. It's name comes from A.R. "Babe" Schwartz, and he was someone who fell in love with the island and its beaches. He remained committed to protecting the beaches and their visitors. Everyone who visits Galveston always does come to this beach.
Babe's beach's situated in the 15-block stretch of beach west of 61st Street on Seawall. This beautiful beach has clean and clear water with a display of huge rocks half immersed in the sea and half visible. It gives historical views and reminds people of the archaic and old era. This beach is no less than a museum of beaches as it highlights the significance of the area and the town in Texas.
Babe's beach is the perfect place if you want to jog in the morning. The fresh air passing through the blue lagoon takes all your tension and anxiety away, making you as fresh as a daisy. Moreover, the peaceful views give your heart and mind a calming effect which makes you feel good inside out.
Furthermore, Babe's Beach has many restaurants, bars, grills, and cafes, which comprise the most delicious food in the world. It also has many famous areas, including tattoo parlors and gift shops.
Even if you don't have company on your holiday or are not the outgoing type, sitting on this beach will make your day. It will stave off all the boring and dull feelings from your mind, making you happy and healthy.
Porretto Beach
If you want to spend some typical beach time with your friends and family, then of all the Galveston beaches, Poretto Beach is an excellent choice. It is situated in the vast expanses of East Beach, going through the Galveston Seawall, exiting out into the smaller beaches located at the west of Galveston.
Poretto beach is clean and well maintained. Therefore, do not hesitate to sit in the sand or swim and splash water on each other. You can avail yourself of several facilities, including parking on the street, a world-class restaurant, bars and concession stands, plus chair, umbrella, and jet-ski rentals. Have the vacation time of your dreams on this most beautiful beach in Galveston.
Moreover, this beach is in Galveston's downtown area and is stacked with several vacationer attractions that are just within a half-mile radius of Poretto beach. You'll find many reasonably-priced and standard hotels available just near this beach to save you transportation costs and time.
Stewart Beach
Situated on Galveston's south coast, Stewart beach comes among the famous beaches in Galveston. This stretch is a safe and secure, family-oriented place. The atmosphere here is clean and fresh. Breathe in freshness and exhale all the toxicity in Stewart beach.
The water of this beach is calm and shallow. Therefore, you do not have to worry about your safety. Just let loose of yourself and take a refreshing dip. There are lifeguards' places there for emergency purposes. Moreover, you can also avail the onsite shower facilities installed on the coast to wash off a splash of water and sand.
This beach has many volleyball nets installed to enjoy a fun game with your friends and family on your beach picnic. Moreover, you can easily find rental umbrellas and chairs as well. Artistically inclined sandcastle competitions are held regularly for children onlookers.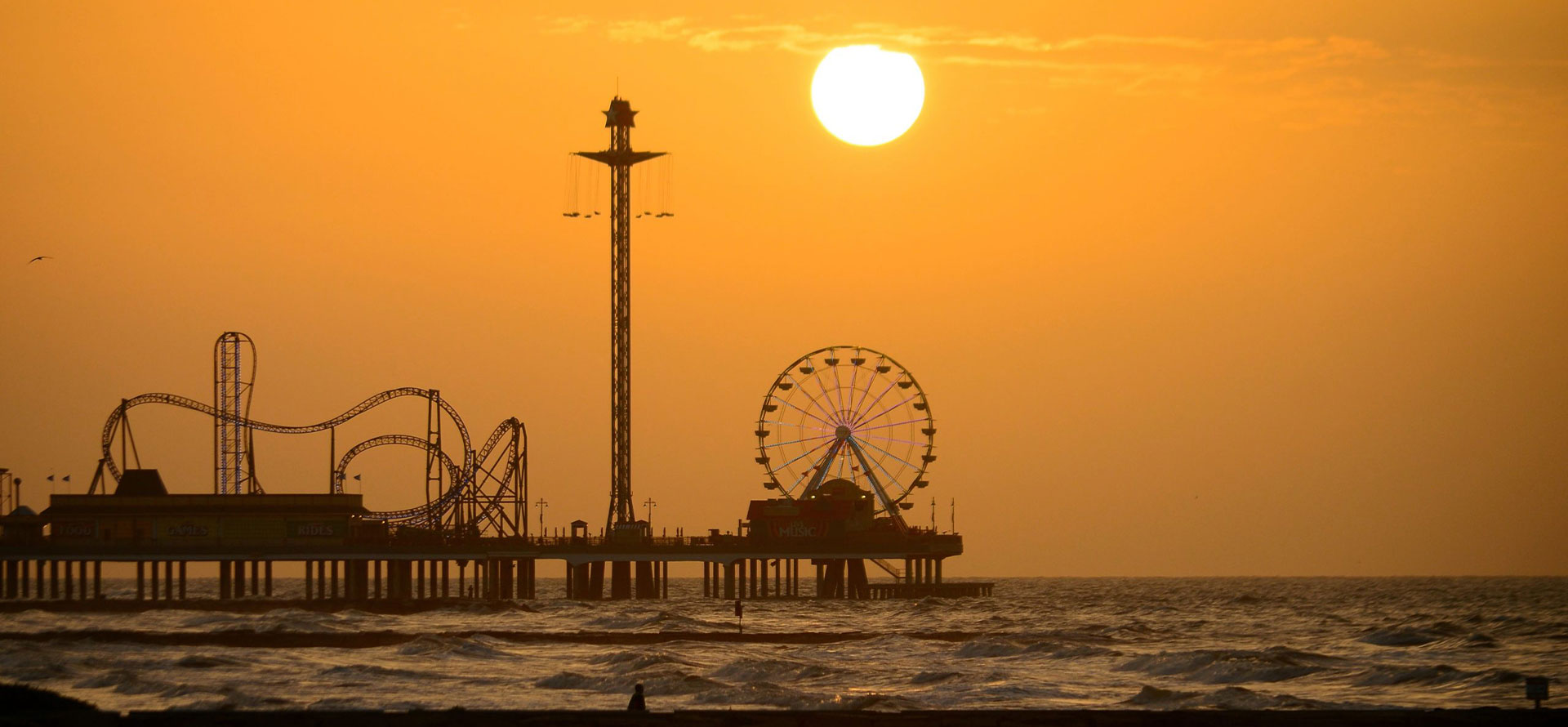 East Beach
If you are a party person, head straight towards the most dazzling Galveston beach — East Beach. It is situated in downtown; you can transport yourself easily to East Beach. It is an absolutely incredible place for honeymoon couples and those who want to enjoy their love life. The romantic aura of East Beach makes it the best place to express your genuine feelings with others.
Moreover, the nightlife on this beach is exotic and attractive. If you are a lover of midnight pool parties or are into throwing night beach pasties, East Beach's a phenomenal place for you to enjoy with your friends.
Furthermore, you can sunbathe in the lovely rays on this beach in the daytime. Feel free to head to East Beach in Galveston if you are a lover of birds or more of a birdwatcher, as the wildlife's comparatively active here.
Pocket Park 1
This lovely beach is one of the top beaches in Galveston. It is situated close to the famous Schlitterbahn water park and Moody Gardens, and its shoreline is 7.5 miles long. You can park right on the sand, far from the crowd, unfold some beach chairs and start grilling some Texas-style BBQ.
Moreover, this countryside beach has ample sporting facilities, including kickball, frisbee, and horseshoe tossing. However, if you are searching for restaurants to eat and enjoy, you might have to take a little trip to the city.
Crystal Beach
Crystal Beach (or Patton) stretches seven miles alongside the Texas State Highway 87 in the middle of the Bolivar Peninsula. This is a long coast with extensive sandy space where you can spend a thrilling and exciting day on one of the popular beaches in Galveston.
Several resorts and hotels open their windows to the aesthetic vies of crystal beach. It's a calming beach with several tourists and locals swimming in the water or laying on the lovely clear sand. Many people go here to open their tents and sleep to the crashing sounds of the waves. As night falls, you can enjoy the serenity even more lying under the sky to do stargazing.
Crystal beach is generally at the top of the bucket list of anyone visiting Texas and Galveston. This is a pet-friendly beach where you can take your dog for a morning walk. This is an affordable beach, and the services here are not so expensive.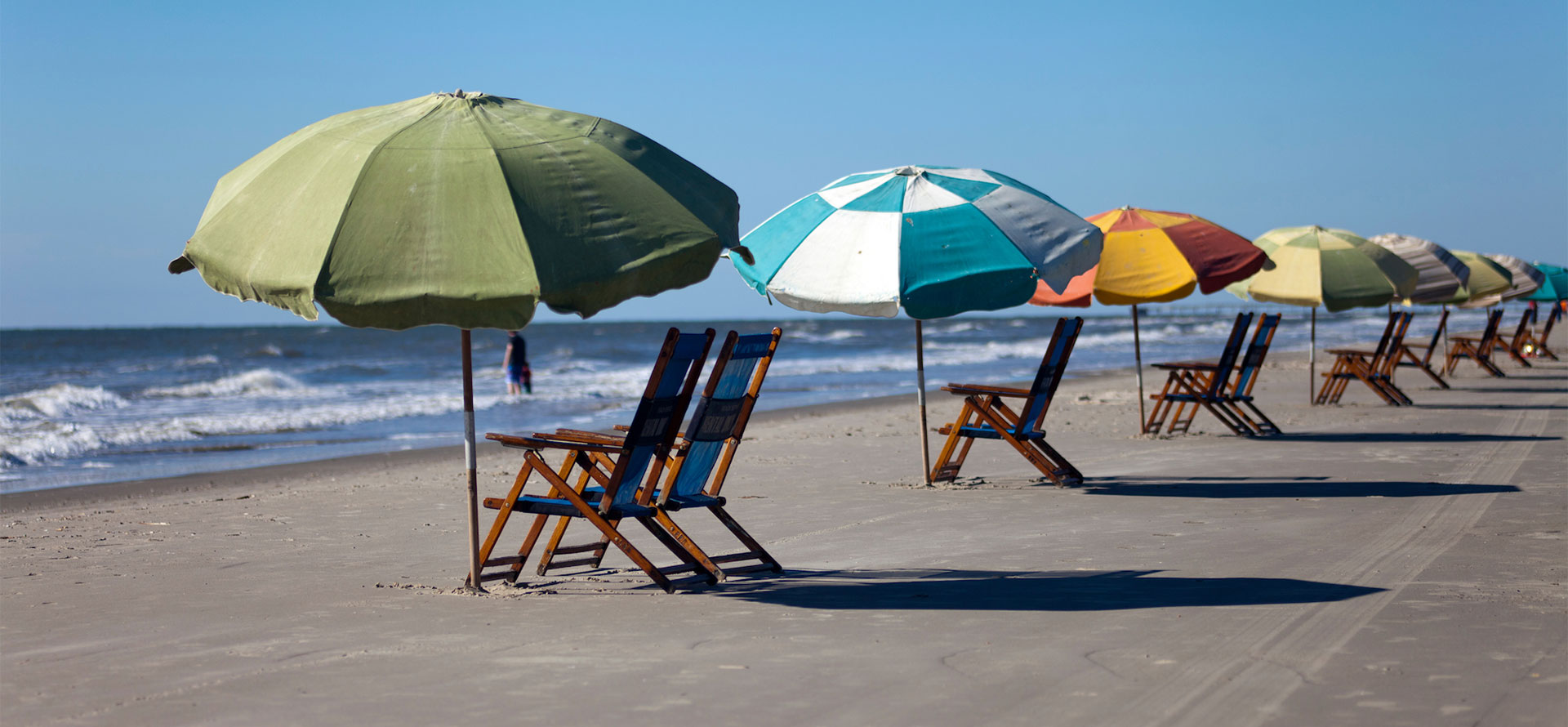 Seawall Beach
Located in the island's center, you can find Seawall beach on the seawall boulevard that runs from 39th Street to 53rd Street. The windy atmosphere and clean sea water make it more attractive and the top pick for sea lovers. This is a perfect place for people who care for their fitness and health. You can jog, exercise, and do your yoga here to make yourself happy, healthy, and fresh.
Galveston's famous seawall is 10 miles long, and the beach, as its name suggests, runs along that. It happens to be the longest sidewalk (running continuously) in the whole nation. There is substantive space available on this beach, and you can find cabanas, umbrellas, and chairs available here on daily rental. Moreover, this top beach in Galveston has several historical monuments, shaded pavilions, picnic benches, statues, and along this sidewalk.
Jamaica Beach
Jamaica Beach is situated along the island's Gulf of Mexico side, and you can get there with ease through public access point 17. This calm and quiet place is best to loosen your incapacitated mind and spark immense creative imagination.
You can dip your toes in the water, lay back on the sand, close your eyes and hear the waves hitting the shore. It provides a feeling of immense peacefulness and tranquility.
Conclusion
You'll find several beaches in Galveston which are no less than each other. All of them are clean, safe, secure, and highly attractive. They comprise all the necessary services that you need while at the beach. Moreover, Galveston beaches are affordable and go easy on the pocket. They are located in strategic locations which are not far from the island. You can choose a beach for a day out according to your likes and preferences.
To get a better idea of which beach to choose, visit our site. We have valuable content on our site to help you decide which place to pick for your holidays. You can get an idea of different places and their pros and cons. We welcome your online presence on our platform by providing correct, complete, and constructive information!
Our Favorite Hotels & Resorts Full Info