The Atlantic coast of the United States is blessed with some charming beaches, even if the waters may lack the warmth of some of the most exotic holiday regions in the world. However, Virginia beaches take things up a notch by having some of the most beautiful and historic coasts in the entire United States for romantic getaways and honeymoons. But even if you aren't coming on any special date, these beaches in Virginia can be enjoyed by a group of friends, on family outings, or even on a solo vacation. So, if you're wondering what are the best beaches in Virginia, here are the best beaches in Virginia.
Our Favorite Hotels & Resorts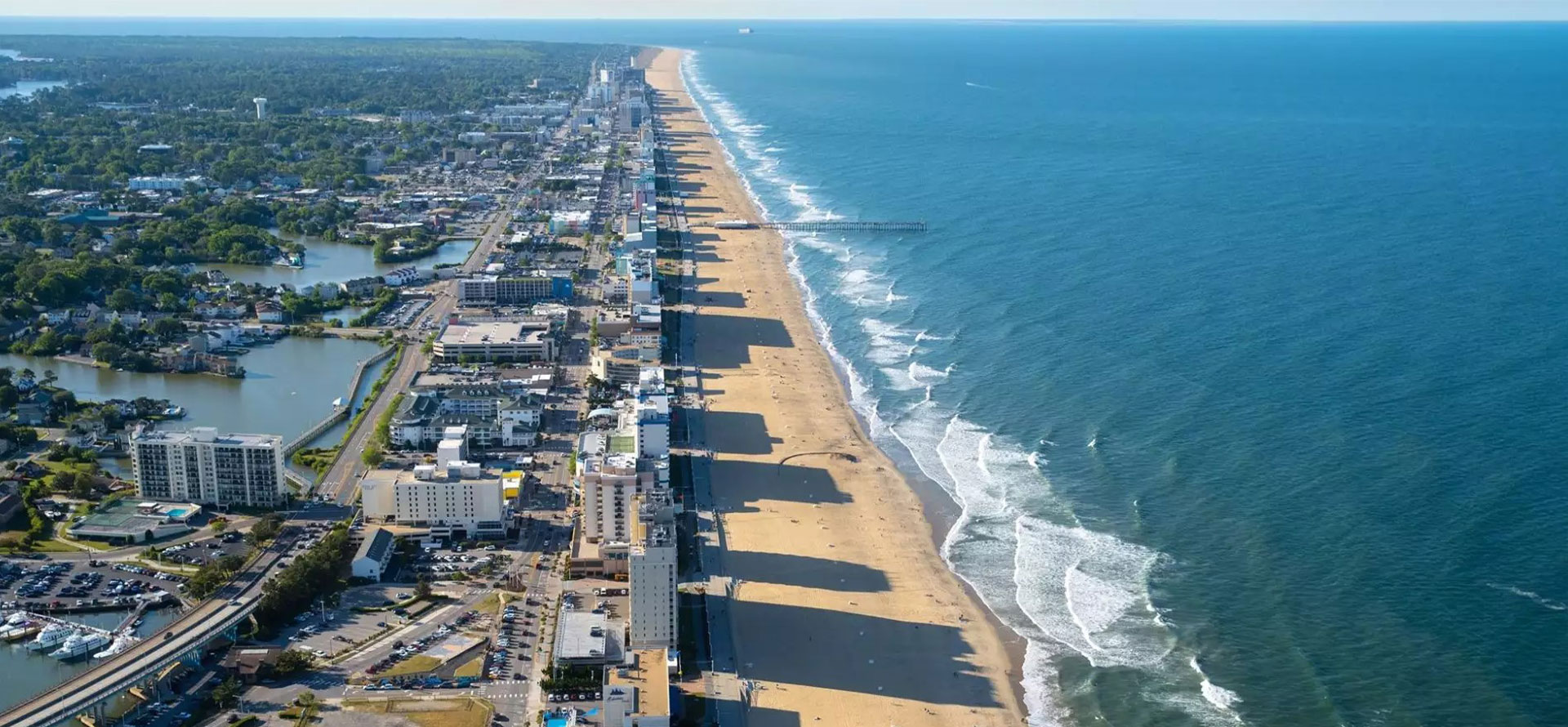 Chesapeake Beach
Chesapeake Beach is one of the many popular beaches in Virginia. Located along the coast of Chesapeake Bay, it has an extension that runs up to 2 miles off the coast. The beach is most famous for kitesurfing, paddle boarding, and swimming. But what makes this beach first on our list of the best beach in Virginia is that the management allows pets (this isn't common practice on Virginia beaches).
Also, you don't have to stroll long distances to look for food and snacks. The Chesapeake Bay has many coastal restaurants that serve delicious delicacies (seafood, drinks, and other dishes). As a plus, you can also tour the Pleasure House Oyster, visit local farmers and see how to collect your very own oysters.
Croatian Beach
Though this beach is relatively small (less than a mile long), it is still one of the top beaches in Virginia. If you are a surfer, you will enjoy this best beach in Virginia on a separate note because there are two designated special places to enjoy the massive and chilly waves. Those that don't know how to surf can learn during the summer classes they hold and join the fun later on.
Parents can also rest assured because they are lifeguards around to keep things safe. For convenience, they are a designated bathroom and shower room as well as a big parking space (but with a fee). So if you are looking for a beautiful, free, and quiet beach in Virginia, Croatian Beach is your best bet.
Virginia Beach
Remember the Chesapeake Bay? At the meeting of that bay and the Atlantic in Virginia Beach. It is an expanse of sand that attracts a large number of tourists every year so you can be sure that you will always find a company or meet new friends. Sunrise is the magical moment on Virginia Beach if you get up early enough because that is when the sand and water look so attractive. But the fun thing about one of the most beautiful beaches in Virginia is that you can do much more than swim or sunbathe on this beach. You can rent a bicycle and explore the surroundings. You can also check out the dolphins in the waves and take pretty pictures of them as a souvenir at this famous beach in Virginia. Fish are plentiful, so you can as well have the opportunity to enjoy fresh fishing on your plate at dinner time. Plus, when it is time for bed, there are a few premium hotel options close by for you to have some dinner, relax and get some rest after the fun-filled day.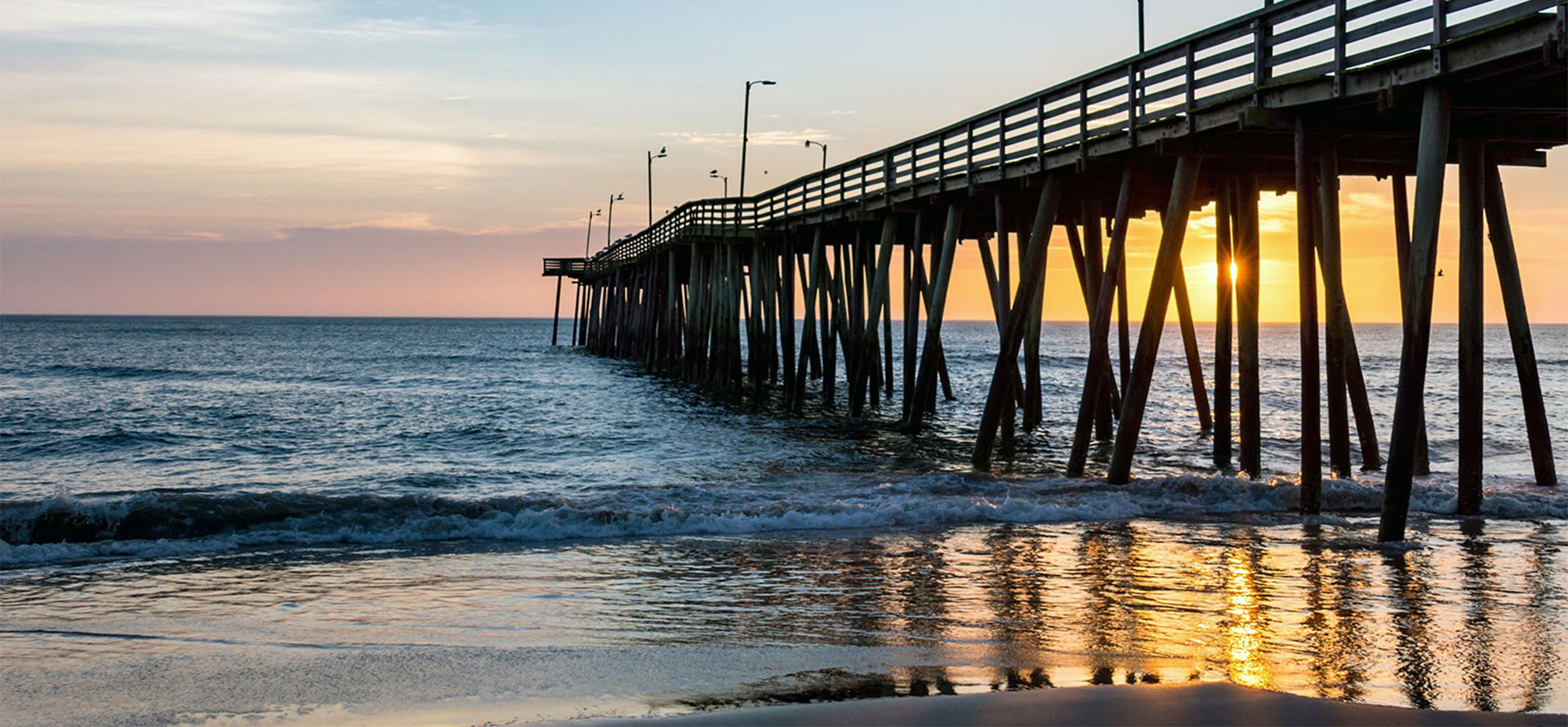 Sandbridge Beach
If you don't want to enjoy your vacation in a public place, Sandbridge Beach is the most recommended of our best beaches Virginia list. A Sandbridge Beach located in front of a residential area and is a peaceful contrast to the other beaches of the heart of the city like Virginia or Chesapeake Beach. Rental houses are available so that families can enjoy this famous beache in Virginia and still stay for a few days to look around, go shopping, or have more fun. Though there isn't much when it comes to great restaurants and cafes, adventure-wise, kids, and youths will enjoy this beach. There are swamps to explore, wildlife to observe, as well as many opportunities for hiking among the dunes. Other activities that can be enjoyed in Sandbridge Beach are kayaking and fishing.
Chics (Chesapeake) Beach
No, this is not a repetition of the Chesapeake Beach that was mentioned earlier. Though they both are among the most famous beaches in Virginia, one is located at the Chesapeake Bay while the other is located in the heart of Chesapeake City. The beach is a residential district between Lynnhaven Inlet and the Chesapeake Bay Bridge-Tunnel. It is one of the most beautiful beaches in Virginia with a historical background.
On weekends and during the high season, you can expect a lot of crowds trooping in for a great time. Aside from swimming and sunbathing, water sports are available, such as jet skiing and paddle boarding, while children and some interested adults can spend endless hours building sandcastles. If you are a walker, to will also love this most beautiful beach in Virginia because it has a long stretch of area for cyclists and walkers to mark their footprints along the water edge and in the surroundings.
First Landing State Park
Though this might not be the kind of beach for swimming since swimming is not allowed in a few places, First Landing State Park is still great for other water activities that's why it is on this list. It is a fairly quiet beach that extends for a mile and a quarter. The water is calm and warm in the summer months at First Landing.
The Park covers almost 3,000 acres, and instead of being bored out by coastal swimming alone, you can explore hiking, cycling, fishing, and boating activities. Another fun thing to do at First Landing is to participate in day or night camping by making use of their camping facilities and overnight cabins. Picnics during the day can also be a whole lot of fun.
Chincoteague Beach
Not forgetting the most beautiful beach in Virginia, Chincoteague beach is located on the island of Chincoteague and can be accessed only by water (boat) or by road through a private vehicle. More than a beach for swimming, sunbathing, boating activities, and so on, you should know that this beach is home to plenty of wild ponies.
With over 150 of these animals around, this popular beach in Virginia can be a wildlife observation area for your family and loved ones as well as a tourist center. You can also take some pictures and videos as a souvenir. Though it is unknown how the ponies got there, it is still a great view and hence why it makes this list.
Westmoreland State Park
This Park is located in Westmoreland County and it extends for 1.5 miles along the Potomac River. It is a park, a beach, and a charming place for you to relax and have fun. But though the beach already has a lot of great packages to fill up your day, you can also look into the other side attractions. Some of them include hiking the 1,300 acres of paradise and its adventurous trails, fishing, or camping using the available camping facilities and wooden cabins for rent. You can also check out the beautiful views of the river from the cliffs of Horsehead. It is usually an impressive flow of water that at some points is six miles wide.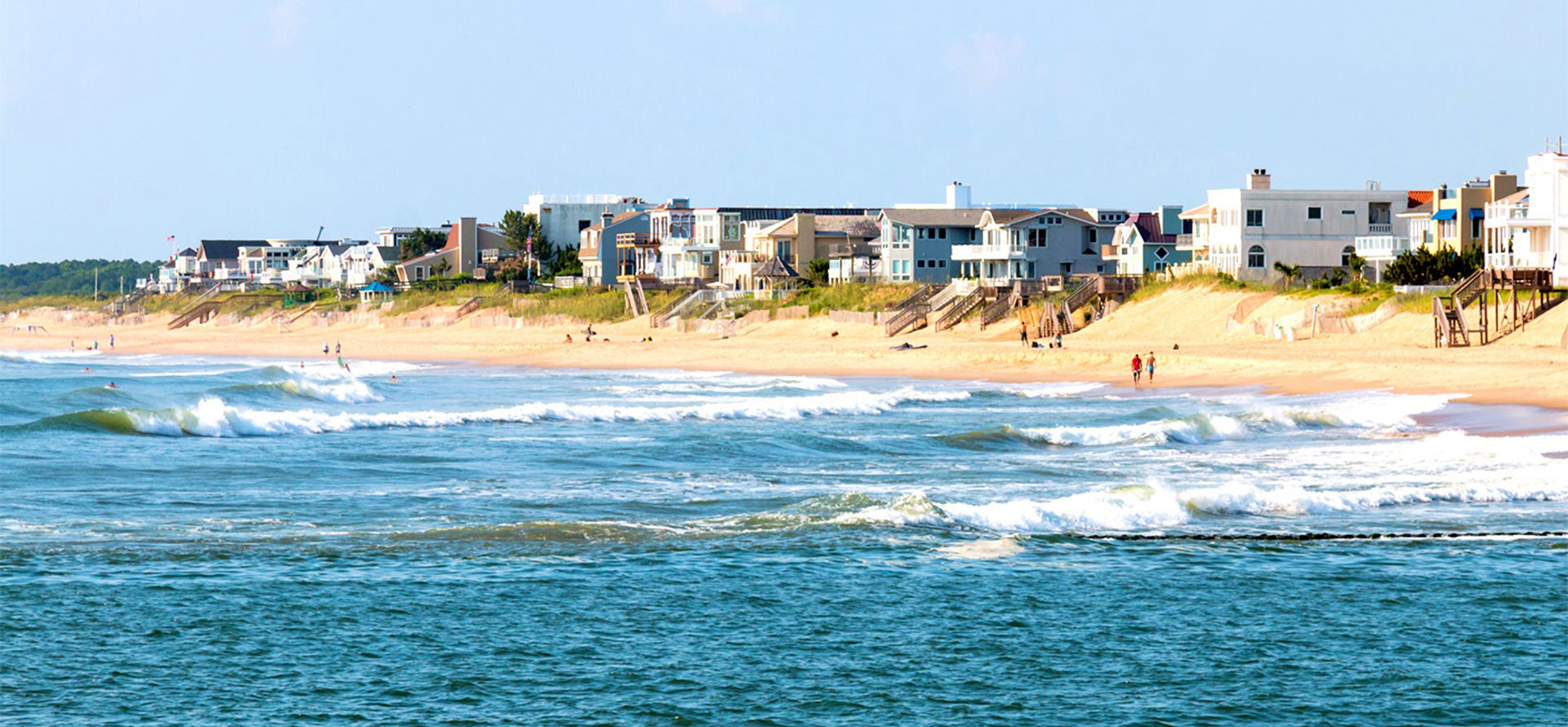 Buckroe Beach
Again, with the Chesapeake Bay, Buckroe Beach is another famous beach with so many fun things to do. It covers eight acres and is less than a mile wide, with facilities that include a playground, shaded picnic areas, barbecues with tables, and a series of adventurous trails for walkers and cyclists. Aside from that, it is one of the most popular beaches in Virginia, and it has a great service with ample parking. In the high season, families can feel assured of safety because there are usually lifeguards around. All Sundays in the summer come with a special package for guests — a concert; and on Tuesdays, outdoor movies with a family theme to watch.
However, you might need to note that dogs aren't allowed during the summer. Besides these, you can enjoy a good swim, or rent a boat or a kayak for water activities.
Cape Charles Beach
Though it is the last on this list, it is one of the best beaches in Virginia, not the least. However, you could say it is the safest beach in Virginia and, hence, fit for family outings. Cape Charles has a hot climate, and the bay is clear with a shallow depth.
The waves are not at all steep, and it is not the best beach in Virginia for diving or experienced swimming. But if you are looking for a pier to take selfies with Cape Charles, you can get it. Its white sand, the sunset, and the promenade will be ideal for the perfect shot.
Conclusion
So, there you have it, the best beaches in Virginia! Remember that not all of them are for everyone. Some beaches are best suited for surfers, hikers, swimmers, explorers, or family outings. Nonetheless, whatever your interests are, you'll find one or two of these beaches to your taste. Also, don't leave just yet. If you found this helpful, you can always find many other useful posts on our site and we would be excited to have you check them out.
Our Favorite Hotels & Resorts Full Info