Italy is a beautiful country offering a wide array of settings to those contemplating a visit to Italy's beaches. If you are asking where are the best beaches in Italy? Consider Sardinia, the Amalfi coast, and many other locations in coastal Italy. Italy possesses everything from the wonders of architecture to scenic coastal seascapes with mesmerizing ocean views. Along its vast coastline, there are many of the famous beaches Italy has to offer. They are perfect places to rejuvenate and relax amidst shimmering waters and white sand or pebbles. These are truly the top beaches in Italy discussed here to help you plan to enjoy the country's bountiful seascapes with the best sun and sand on your next visit.
Best Hotels & Resorts
There are many things included in a beach experience in Italy such as caves, coves, cliffs, pebbled beaches, ancient ruins, and rock formations. Italy has wonderful traditional cuisine, and small colorful villages with their legends, mythological folklore, and history. There are also fruit, vegetables, and marine life that are native to the area. Century-old architecture like churches and castles can also be put on your travel itinerary to visit Italy's beaches. As you read through the descriptions of the various beaches and their settings it can help you plan your trip.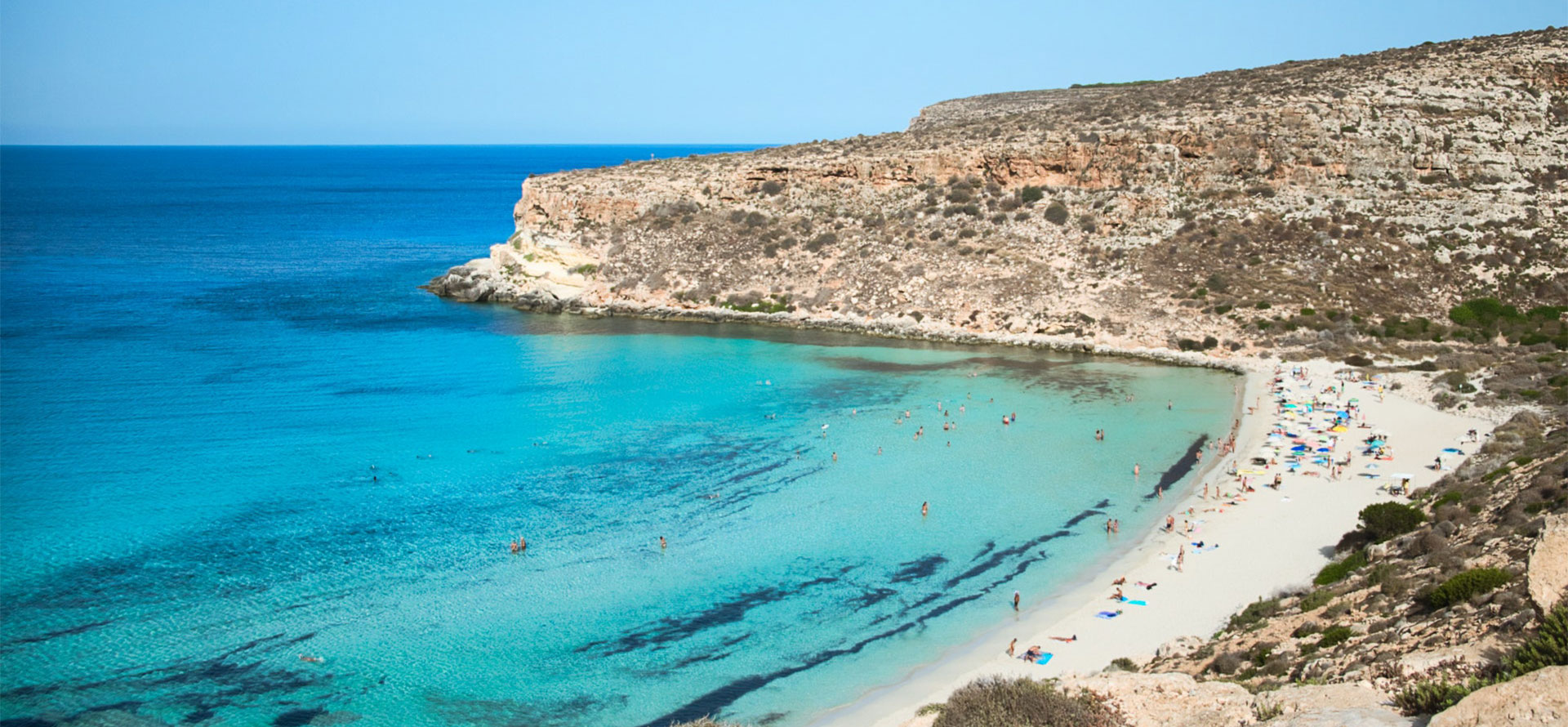 Beaches of Sardinia
Sardinia is an island west of the mainland of Italy located in the Mediterranean Sea. It is alluring with a unique blend of ancient culture and striking views of its coast. You can tan on a white beach or wade out into clear, aqua waters, and then enjoy a leisurely lunch complete with Sardinia's own take on pasta and wine. There are colorful tropical fish to be viewed while snorkeling in nearby coves. If you explore inland Sardinia's traditional villages you will see friendly local folks, flocks of farm animals, and mountains with forests. The drive along the island's northern Emerald Coast shows Sardinia's glamorous side with hotels and restaurants and utterly perfect top beaches in Italy.
La Pelosa, Sardinia
Sardinia is known for its fantastic beaches, with plenty of opportunities for white powder-like sand, bright blue sea, and hidden nooks surrounded by pine forests. La Pelosa is beloved for its old offshore castle. You can wade out forever in water that is just up to your knees.
Porto Giunco, Sardinia
Porto Giunco has white sands, a sapphire blue sea with shallow waters, and plenty of amenities to place it in the running for being the best beach in Italy. It is uniquely set up with the sea on one side and a lake on the other where you can even see flamingos. There is a Spanish tower with stunning views and then a snorkel in the sea below. Enjoy and take in this beautiful paradise. There are plenty of food shacks, beach bars, and options for boating. There is free entry to the beach, but parking can be expensive. The beach is open during daytime hours.
Beaches of Sicily
Spiaggia Dei Conigli
This beach is located in Sicily, Italy, and is also called Rabbit's Beach. This stunning beach has retained its beauty and has legendary status as a long stretch of pristine white sand on the tiny islet of Lampedusa, with calm, clear blue to green waters. This beautiful beach is on Lampedusa Island and requires a 15–20-minute scenic hike which is worthwhile. The beach is well known for drawing loggerhead turtles and fish are plentiful. This beach has a spectacular view and setting that can't be beaten. There is a local restaurant with affordable and homemade food in the area. Spiaggia Dei Conigli is a famous beach in Italy. The entrance to the beach is free and it is open daily from 8:30 am to 7:30 pm.
Tropea Beach
Tropea is a charming town with a seaside resort and sandy beaches located in the Calabria region of Italy's west coast Tropea is located on a reef in the Gulf of St. Euphemia connected to the Tyrrhenian Sea. Tropea is a beautiful village in Italy It is famous for its sharp cliff's-edge and striking sunsets. The coast has very scenic cliffs and powdery sand beaches edged by the clear sea. The town's beach sits just below colorful buildings on top of cliffs that have a sharp drop.
A well-known monastery is located in Tropea and is seen at the top of the rock cliffs and is a major landmark of the city. There is a legend that suggests that Hercules founded Tropea when returning from his labors at the Pillars of Hercules or Straits of Gibraltar. Tropea is one of Italy's best beaches as it offers many options for everyone, and there are umbrellas or parasols to rent and free beach access. The tranquil water with varying hues of blue is great for swimming and snorkeling. Some beach activities include parasailing and boating there. The beach is family-friendly and can be very crowded in the summer.
Tropea beach has some pleasant outdoor bars and excellent restaurants that serve seafood. Small sweet red onions called cipollinis are grown here and are very popular here and even made into a dessert. Sweetened almond milk is also a summer favorite. The local attractions include the numerous beaches and the town lined with ancient houses and villas, many of which are old and in disrepair. There are many narrow and winding streets, and piazzas lined with outdoor cafes and gelaterias, these are the main pastimes for the locals as well as the tourists that visit Tropea.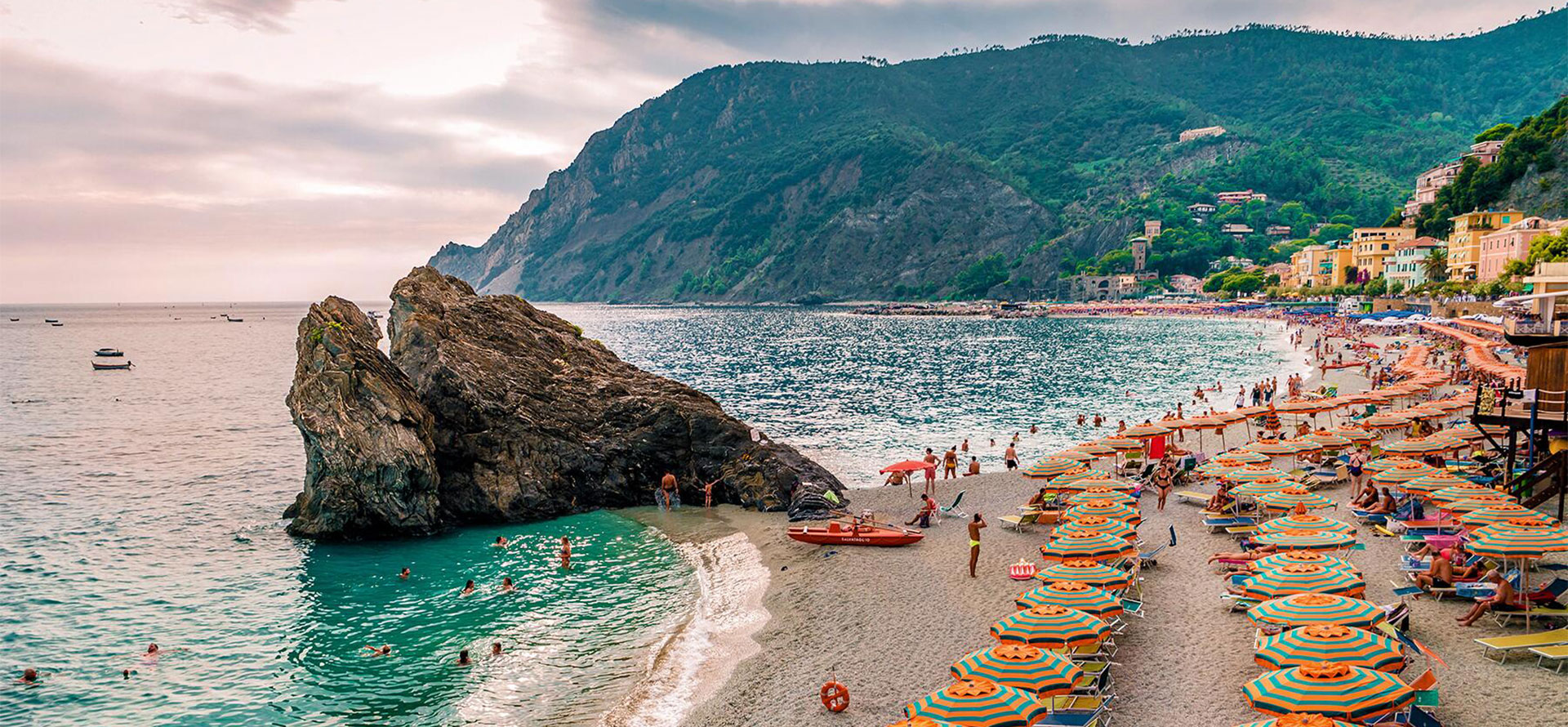 Beaches on the Amalfi Coast
Spiaggia Del Fornillo
Beaches on the Amalfi Coast are some of the most popular and best beaches in Italy. The area offers various gorgeous bays and stunning scenery. Fornillo is one of the top beaches in Italy, it is situated in a cove with surrounding cliffs and has a pebbled beach. This beach is a ten-minute scenic walk from Positano's larger beach Marina Grande and is quieter and usually less crowded. Many hidden areas around the beach are worth exploring. The months of June through September are the best times to visit Fornillo beach as it is during Italy's summer on the Amalfi Coast, Visits in April and May or September and October offer sunny days and a less crowded more relaxed atmosphere.
Positano offers wonderful seaside accommodations and restaurants. Limoncello is a popular beverage found at many of the cafes here. The shore is lined with deck chairs and umbrellas that are available to rent, and beverages are easily available. It is advisable to bring plenty of water, sunscreen, and sandals, as there is a smooth gray pebbled shore rather than sand.
Positano, Campania, Italy
Marina Grande is the largest beach in Positano. There is an incredible view of the seaside village houses in the harbor area surrounded by abundant foliage. In a tower on the eastern side of the beach is a popular nightclub called Music on the Rocks. The isle of Capri can be easily accessed by ferry or boat from the island.
Marina Grande also has colorful sunbeds and umbrellas lining the beach available to rent and provides changing rooms and showers. A free beach area is also available and tends to be a more crowded area with restrooms that are well kept. Sandals or shoes are needed here also for the gray sand and pebble beach. This area was reportedly a favorite of celebrities like Elizabeth Taylor.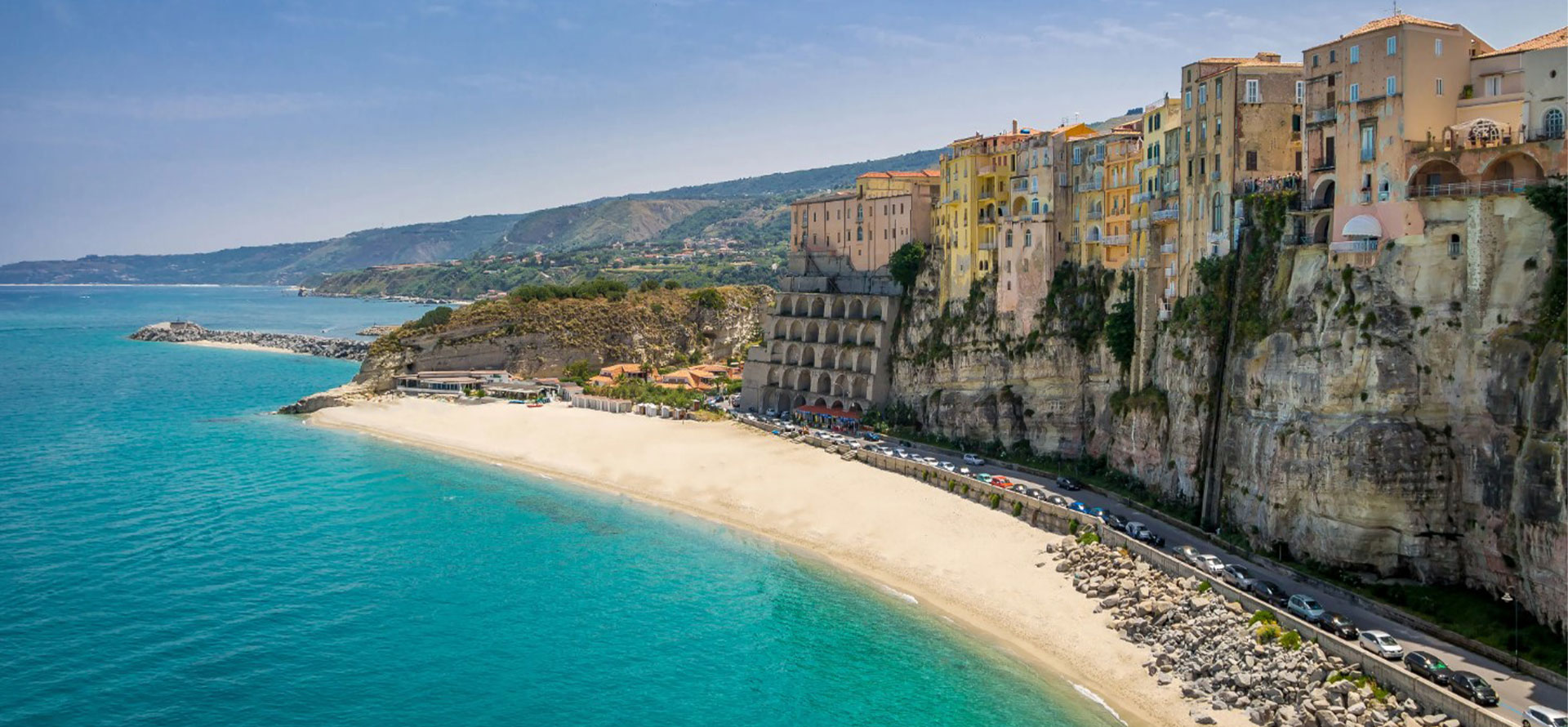 Bagni di Tiberio Beach Club — Capri
Via Palazzo a Mare, Capri
On the island of Capri, some places reflect all of the island's charm. One of these is the Bagni di Tiberio, a tranquil oasis minutes from Marina Grande. From the island's coastline is a gorgeous view of the Bay of Naples. Wi-fi is free here and the beach is open from the end of April through mid-September with daily hours: From 9 am to sunset daily.
On Bagni di Tiberio the pebble beach with clear water is close to the remains of a Roman Emperor's ancient Roman villa. Sunbathers can be found on a wooden terrace, soaking up the sun. There is a snack bar with delicious paninis and salads. Hire a traditional Bagni Tiberio"gozzi" boat to tour Capri island, and the Amalfi Coast, or spend an entire day sailing the sea. Bagni di Tiberio is known for its water-edge restaurant that features fresh fish and wine from Capri's vineyards. Consider enjoying some of the best beaches in Italy using the information given to plan your next trip.
There are many diverse activities and popular beaches in Italy to pick from to make a breathtaking and tranquil vacation. Experience snorkeling to see colorful tropical fish native to the area as well as coves and natural rock formations at the most beautiful beaches in Italy. Capture the charm and beauty of beaches in Italy's seaside villages. You can find many useful posts on our website, so you are welcome to visit and comment.
Top Hotels & Resorts