Perhaps no memories are held as fond as those made on family vacations. And, there is no better place to make those memories than at one of the many Aruba all inclusive family resorts. This isolated Caribbean Island boasts pristine white sand beaches with vibrant sea life, adventurous inland landmarks, and activities, and some of the friendliest locals found within the Caribbean. This tropical paradise has something to offer for every family member, and neither you nor your little ones will ever forget the time shared on an all inclusive Aruba family vacation.
Nevertheless, there are some crucial aspects to consider when choosing which Aruba family resorts are right for you and your loved ones. Firstly, you will want to ensure you book accommodation that offers all of the amenities your family will need during your stay. Luckily, Aruba is a destination that has developed to cater to adults and children alike, and there are plenty of all inclusive resorts in Aruba for families to choose from. So, when searching through the vast array of accommodation options available, be sure to consider the following:
Amenities included in each resort's "all-inclusive" packages.

Resort's location and accessibility to nearby attractions.

Variety of on-resort activities offered for both adults and children.

Quality of Aruban cuisine and meal plans provided on each resort.
Continue reading for some of the top tips for booking the best all inclusive family resorts in Aruba for your next holiday.
Best Hotels & Resorts
Best hotel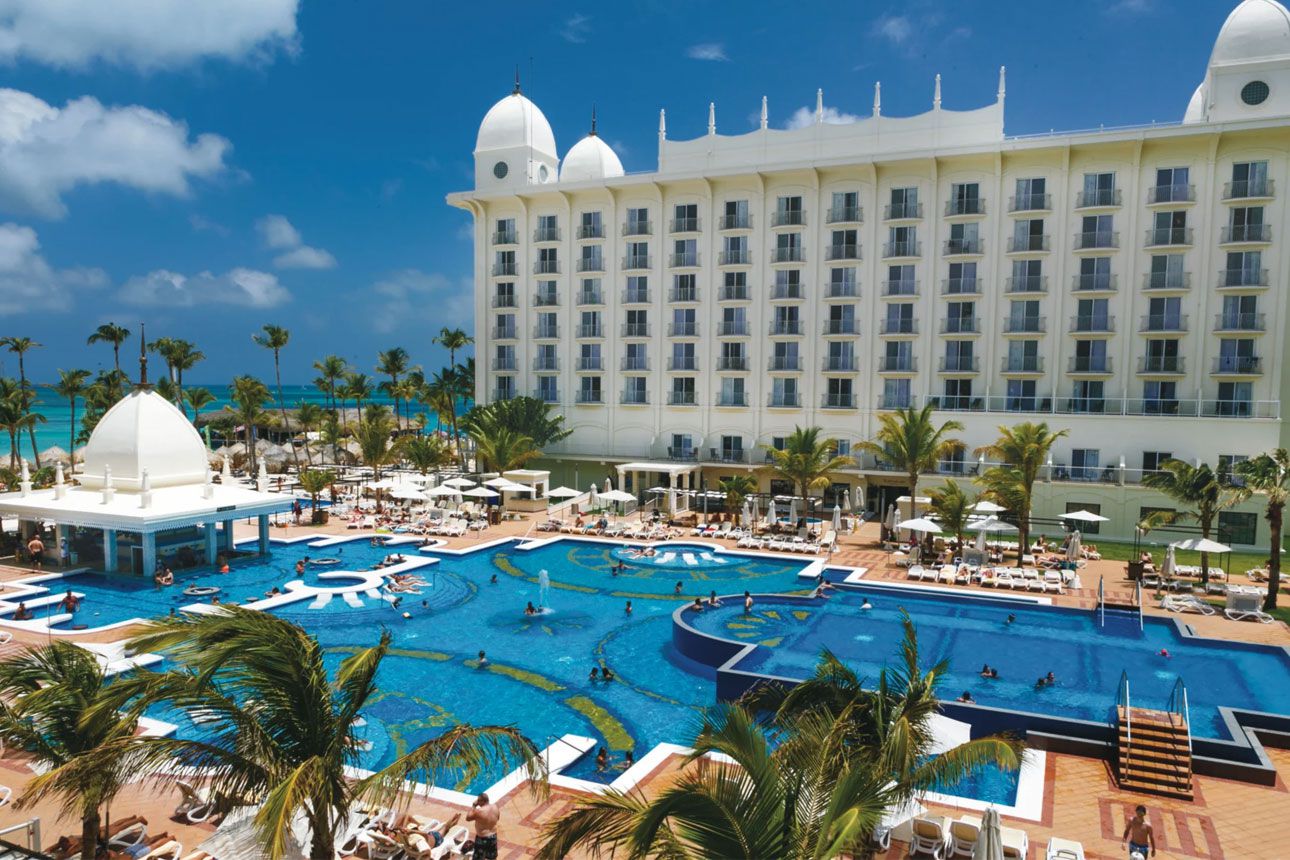 Riu Palace Aruba All Inclusive
Free breakfast
Free parking
Free WiFi
$606.00
Price per night from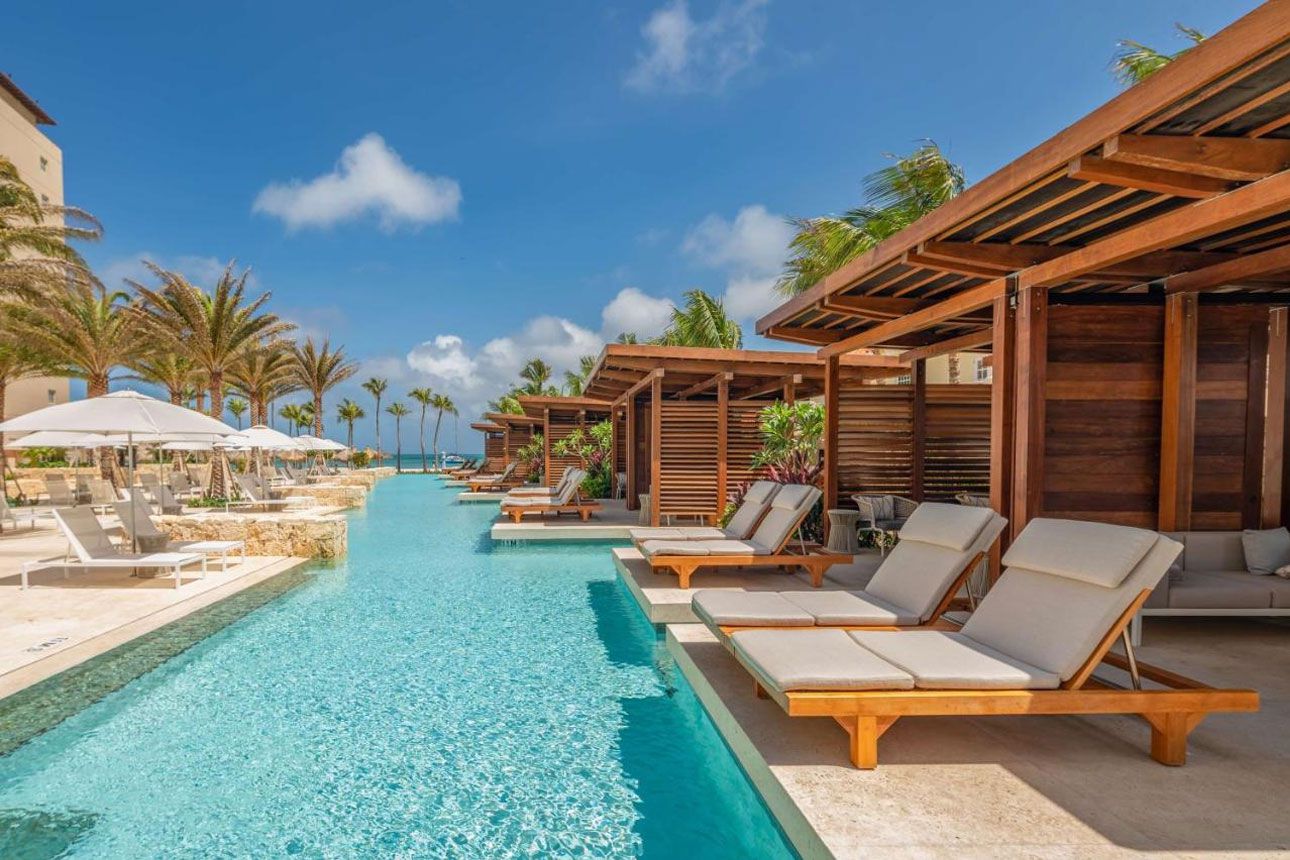 Hyatt Regency Aruba Resort, Spa And Casino
Pet-friendly
Air conditioning
Free WiFi
$508.00
Price per night from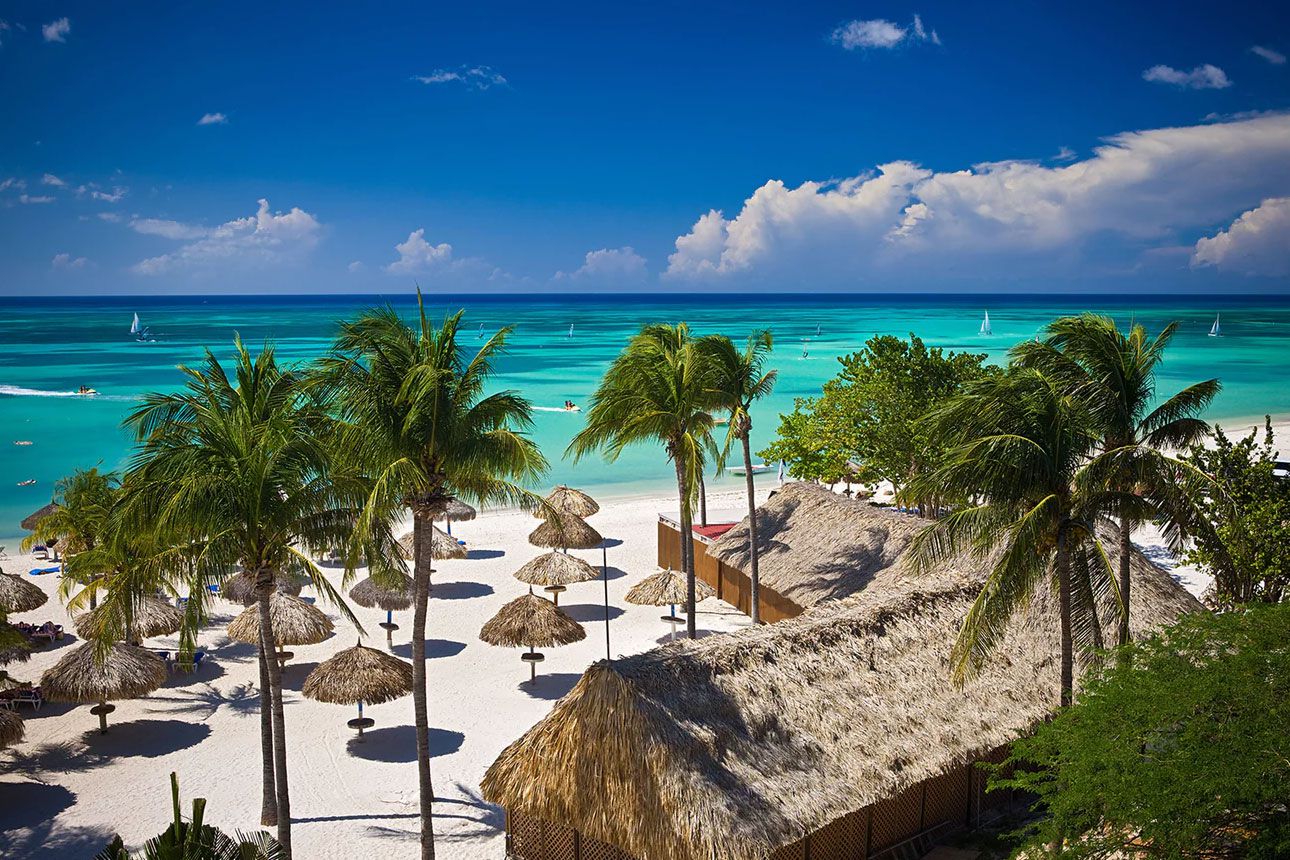 Aruba Marriott Resort & Stellaris Casino
$459.00
Price per night from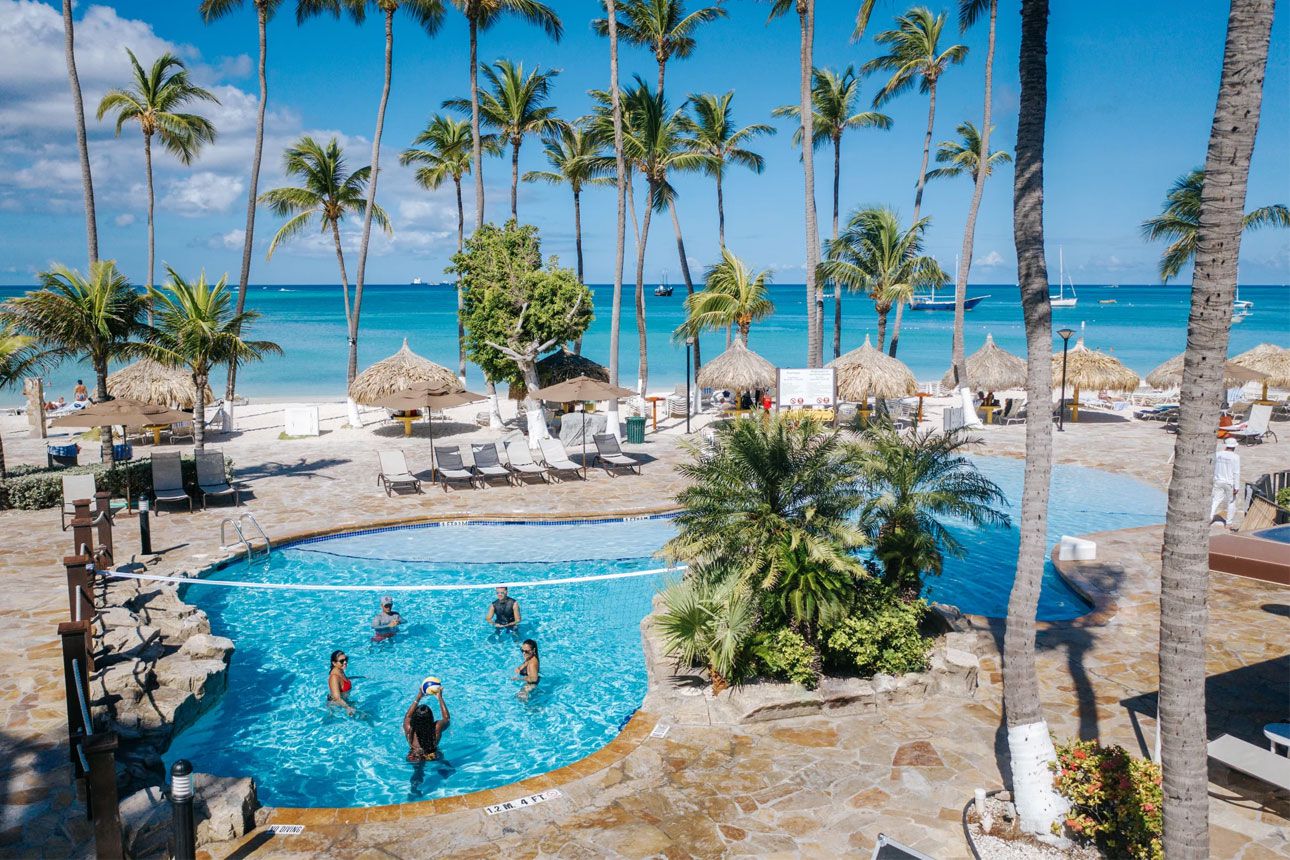 Holiday Inn Resort Aruba - Beach Resort & Casino, an IHG Hotel
Air conditioning
Non-smoking
Gym
$246.00
Price per night from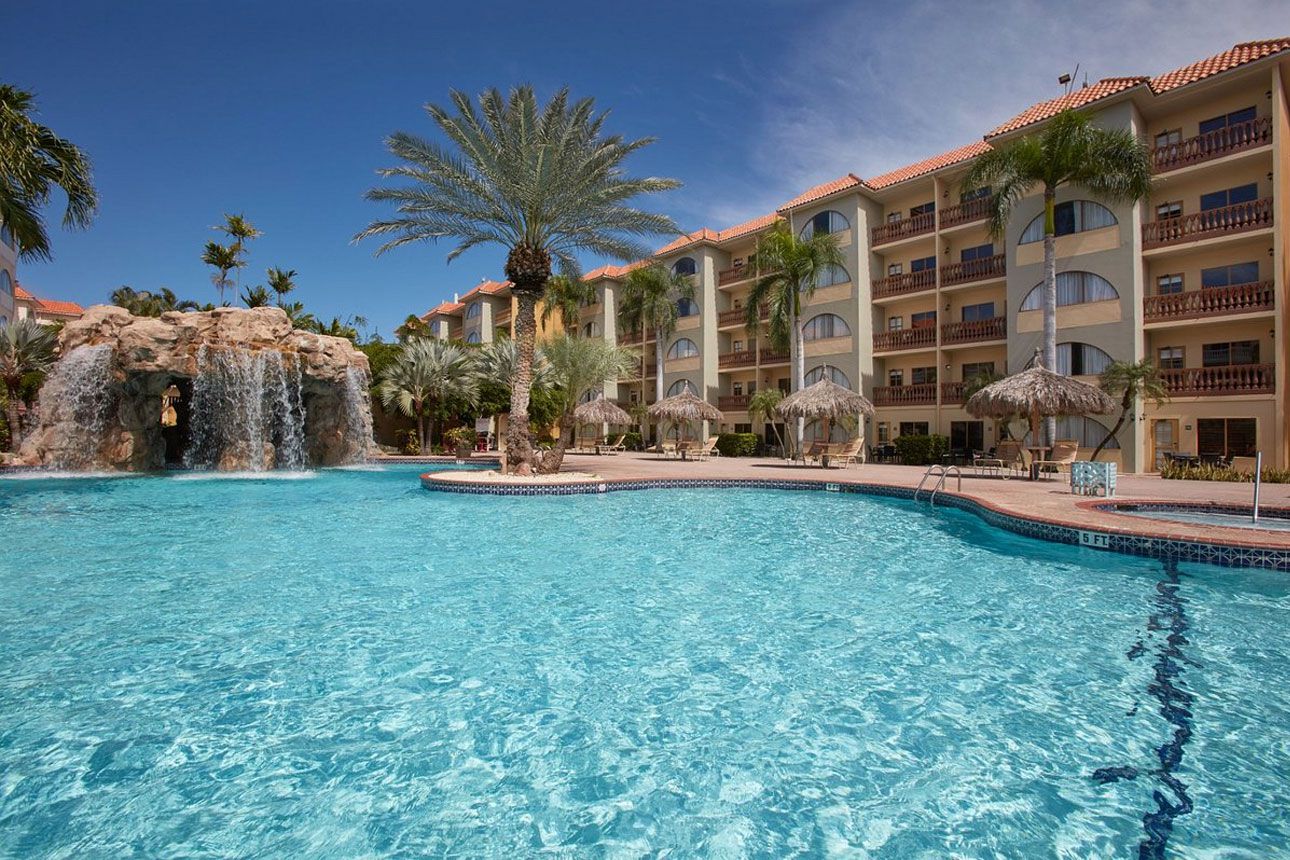 Eagle Aruba Resort & Casino
Airport transfer
Kitchenette
Free parking
$190.00
Price per night from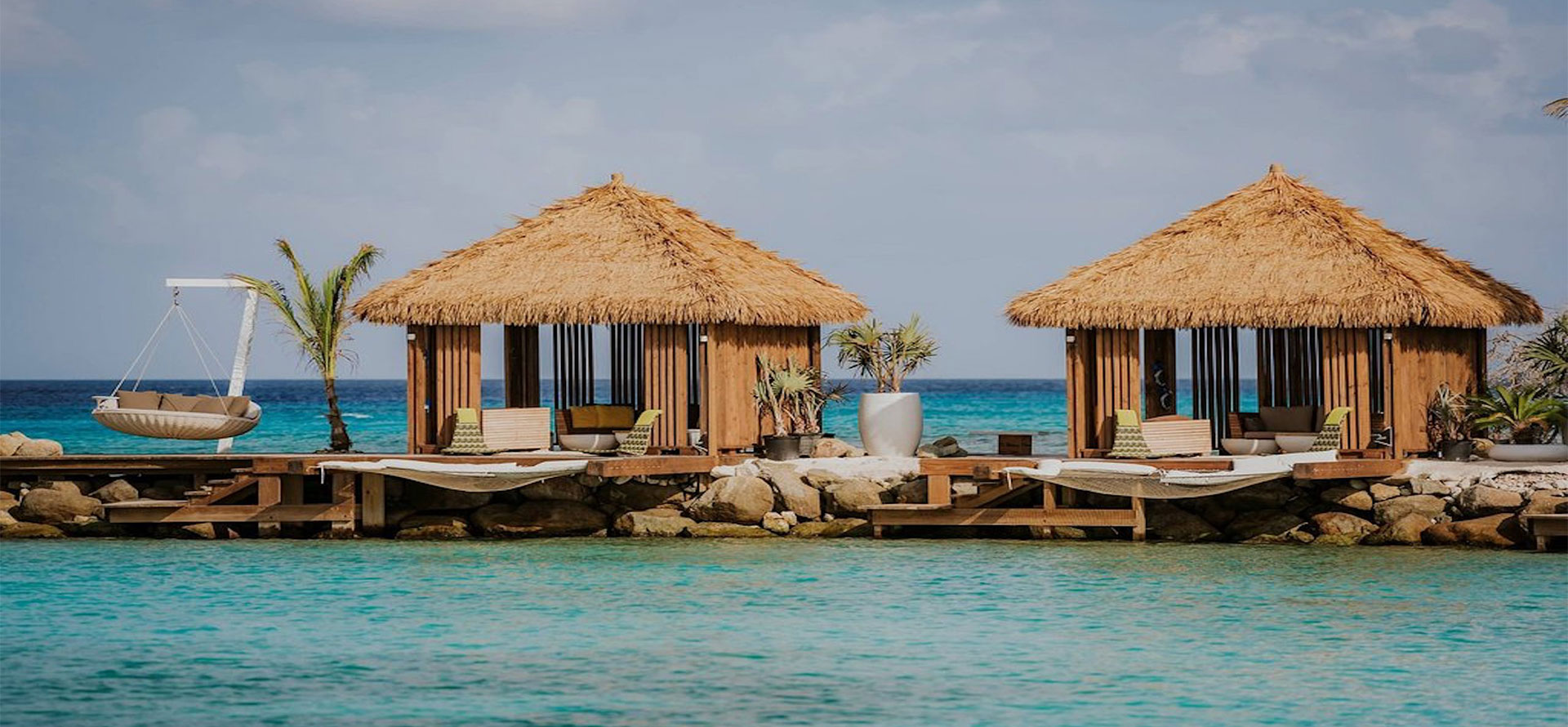 Best Time to Visit Aruba Resorts with Family
Located well outside of the Caribbean's hurricane belt, Aruba sees far less rainfall than other islands in the sea and remains an idyllic destination throughout the year. With that said, the peak season for booking an Aruba family all inclusive resort is from January to March. Between these months, the island experiences average temperatures ranging from the mid-70s to the mid-80s and minimal precipitation. As a result, the island hosts the majority of its incoming tourism during this time and is perfect for families seeking fellow travelers to interact with.
Alternatively, travelers looking to escape the crowds can plan their trip during the island's long off-season. The months between April and August see increased temperatures that can often reach into the 90s, with a desert climate that keeps the humidity to manageable levels. These summer months host fewer tourists to the island's shores while still boasting pristine weather conditions to enjoy the best family resorts Aruba has to offer.
Visitors can also book their all inclusive Aruba family vacation during the island's wet season. Between September and December, the island hosts the majority of Aruba's annual precipitation, but even then, the amount of rainfall is minimal. During this time, the island's infamous trade winds have settled, offering calmer waters for exploring the region's sea life.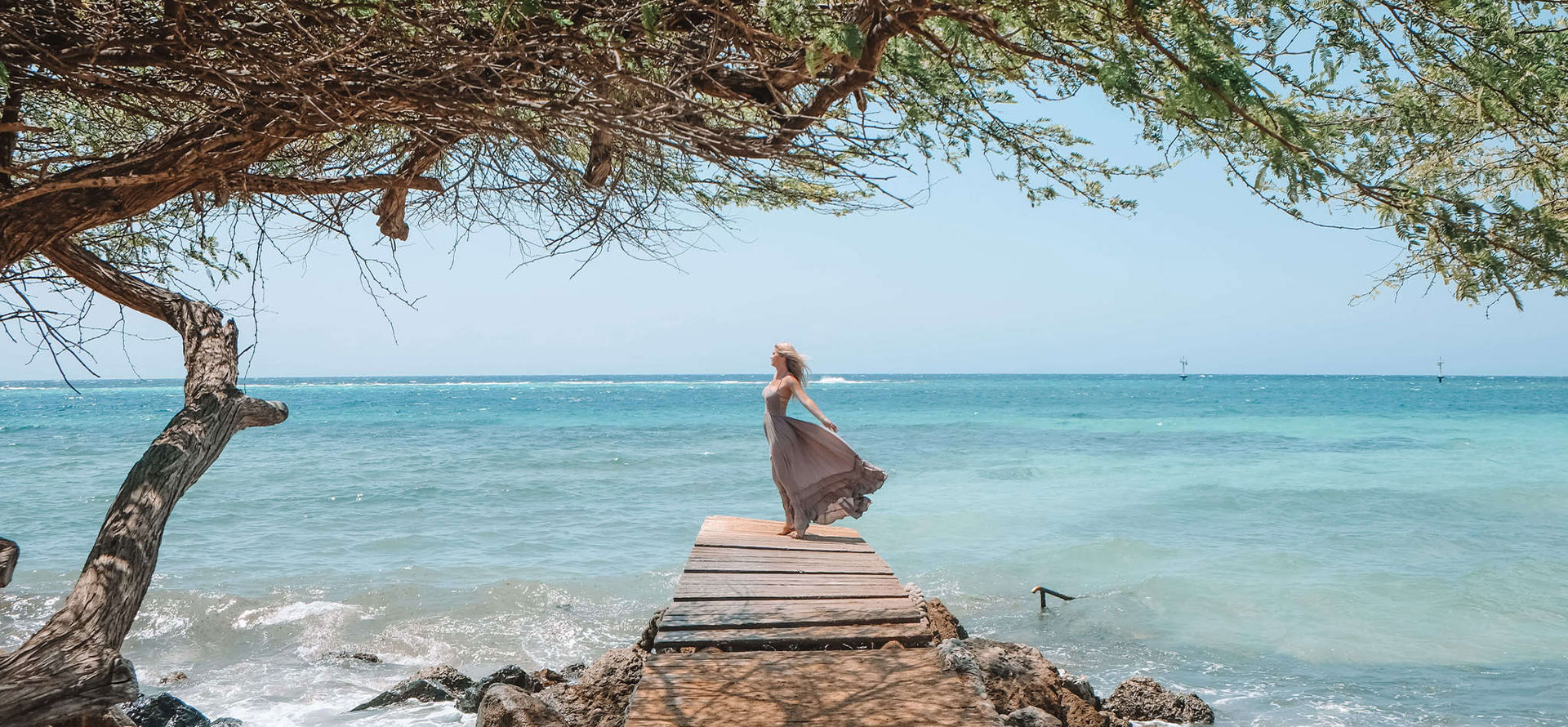 Average Family-Friendly Resort Cost
Aruba all inclusive family resort rates vary for a couple of reasons. The first aspect that will affect the cost of your stay is the quality of accommodation you book and the array of amenities they offer. While most Aruba all inclusive resorts for families provide much of the same basic amenities, visitors to the island can expect to pay quite a bit more for added luxuries. The best Aruba resorts for families will often boast rates starting at several hundred to even thousands of dollars a night during the peak season.
The elevated costs in the winter months are another reason why visiting the island during the off-season may be a better option. Beyond warmer temperatures, the island sees far fewer tourists to its shores in the summer. As a result, staying on the island becomes much more affordable between April and August, with most of the best hotels in Aruba for families receiving significant reductions in their nightly rates.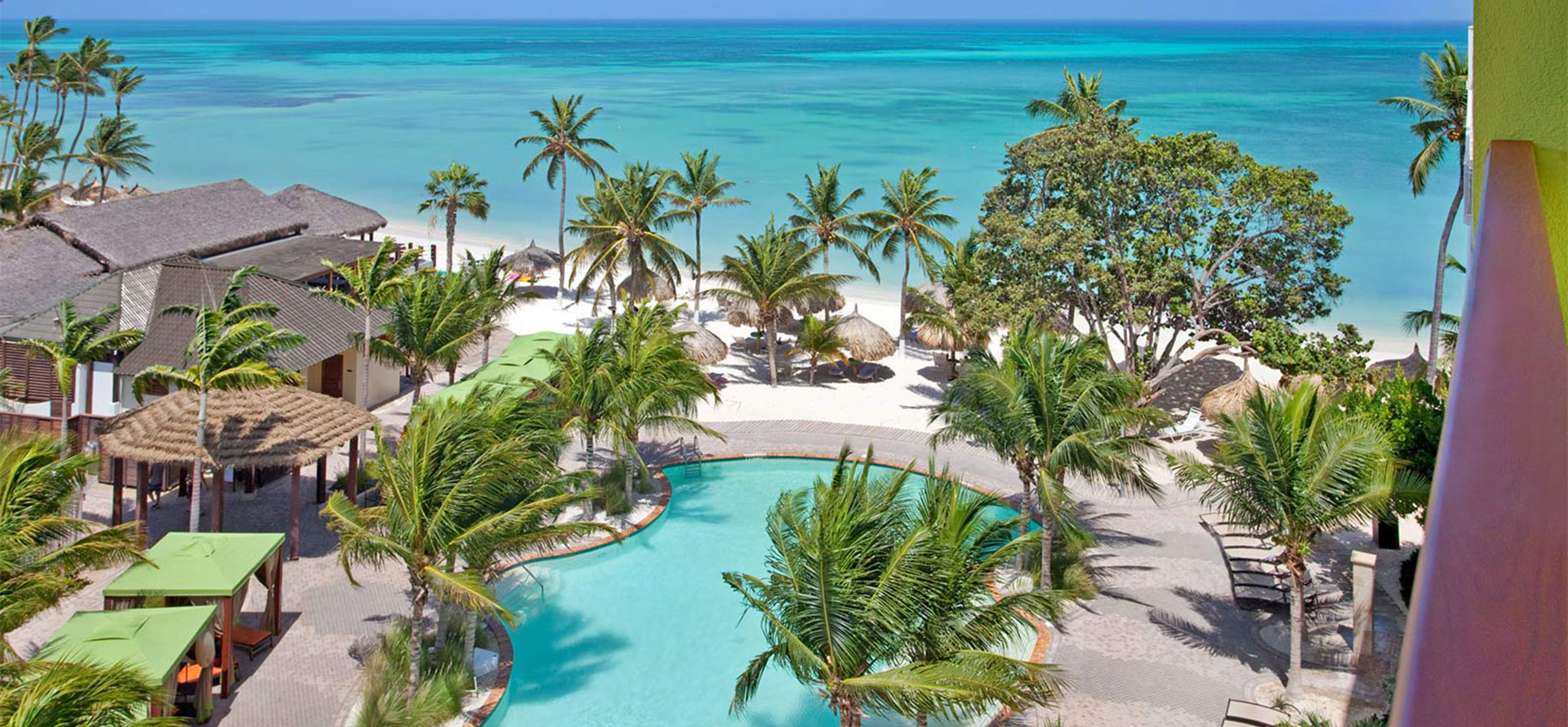 Family Things to Do in Aruba
The all inclusive family resorts Aruba boasts all offer a myriad of activities and excursions for families to explore both the surrounding waters and the island's inland. From basking in the sun at one of the island's many beaches to undertaking an adventure tour or hike, the island offers attractions for visitors of all ages. While excursions can be booked with most of the best family resorts in Aruba, the island is easily navigable and friendly for those looking to venture off on their own. Some of the best activities found on the island for families include:
Exploring the Caribbean's depths in an immersible submarine.
Day tripping to the Renaissance and De Palm islands.
Touring the nearby Butterfly and Ostrich Farms.
Swimming the shallow shores of Baby Beach.
Conclusion
Time off with the family should not be taken for granted. With its year-round pristine weather conditions, Aruba is a destination teeming with adventure for tourists of all ages. The family resorts Aruba offers are ideal for making memories you and your loved ones will carry far into the future.
FAQ
Are Aruba All-Inclusive Family Resorts good for families?
Aruba is a great choice for families looking for an all-inclusive vacation. All-inclusive resorts on the island offer something for everyone, from kids' clubs and babysitting services to water parks and family activities. Aruba is also home to many non-motorized water sports, so families can enjoy snorkeling, kayaking, and stand-up paddleboarding together. Plus, the island's average temperature is a comfortable 82 degrees Fahrenheit year-round, so you can enjoy the beach no matter when you visit.
Is it worth it to stay in an all inclusive resort in Aruba All-Inclusive Family Resorts?
Yes, it is definitely worth it to stay in an all-inclusive resort in Aruba All-Inclusive Family Resorts. All-inclusive resorts offer a great value for your vacation dollar, as they include all meals and drinks in the price of your room. This means that you can save money on food and drink costs while enjoying all of the amenities and activities that Aruba All-Inclusive Family Resorts has to offer. All-inclusive resorts also tend to be located in prime locations on the island, so you can be sure to enjoy beautiful beaches and stunning scenery while you're there.
What is the best month to visit Aruba for a family vacation?
The best time to visit Aruba for a family vacation depends on what you're looking for in a vacation. If you're interested in avoiding the crowds, the shoulder seasons of April-May and September-October are the best times to travel. These months offer great weather, with temperatures in the low to mid-80s, and fewer tourists than the winter and summer months. Aruba's hurricane season runs from June to November, so if you're looking to avoid any chance of bad weather, you'll want to avoid traveling during these months. December through March is the busiest time of year for tourism in Aruba, so if you're looking for the best deals on lodging and activities, you'll want to travel during this time. Keep in mind that prices will be higher and crowds will be heavier during this peak season.
Top Hotels & Resorts
Tags: travel blog, key west family resorts all-inclusive, las vegas hotels near airport, best all inclusive thailand, best month to visit big sur, puerto rico boutique hotels, branson hotels allow dogs, best all inclusive resort in puerto plata, seychelles algeria, best all inclusive resorts panama, best resort in key west, 5 star puerto rico hotels, harrisonburg hotels that allow dogs, best time of year to go to the bahamas, airport hotel midway, hotels downtown amarillo, honeymoon smoky mountains resorts all inclusive, hotels in jacksonville, mykonos best time to visit, oregon honeymoon suite