Bora Bora, an island surrounded by a barrier Reef and a lagoon, is one of many in a group of islands known as the Leeward Islands. The main languages spoken in Bora Bora are Tahitian and French, although due to the influx of tourists year in and year out, a significant number of locals understand English.
Our Favorite Hotels & Resorts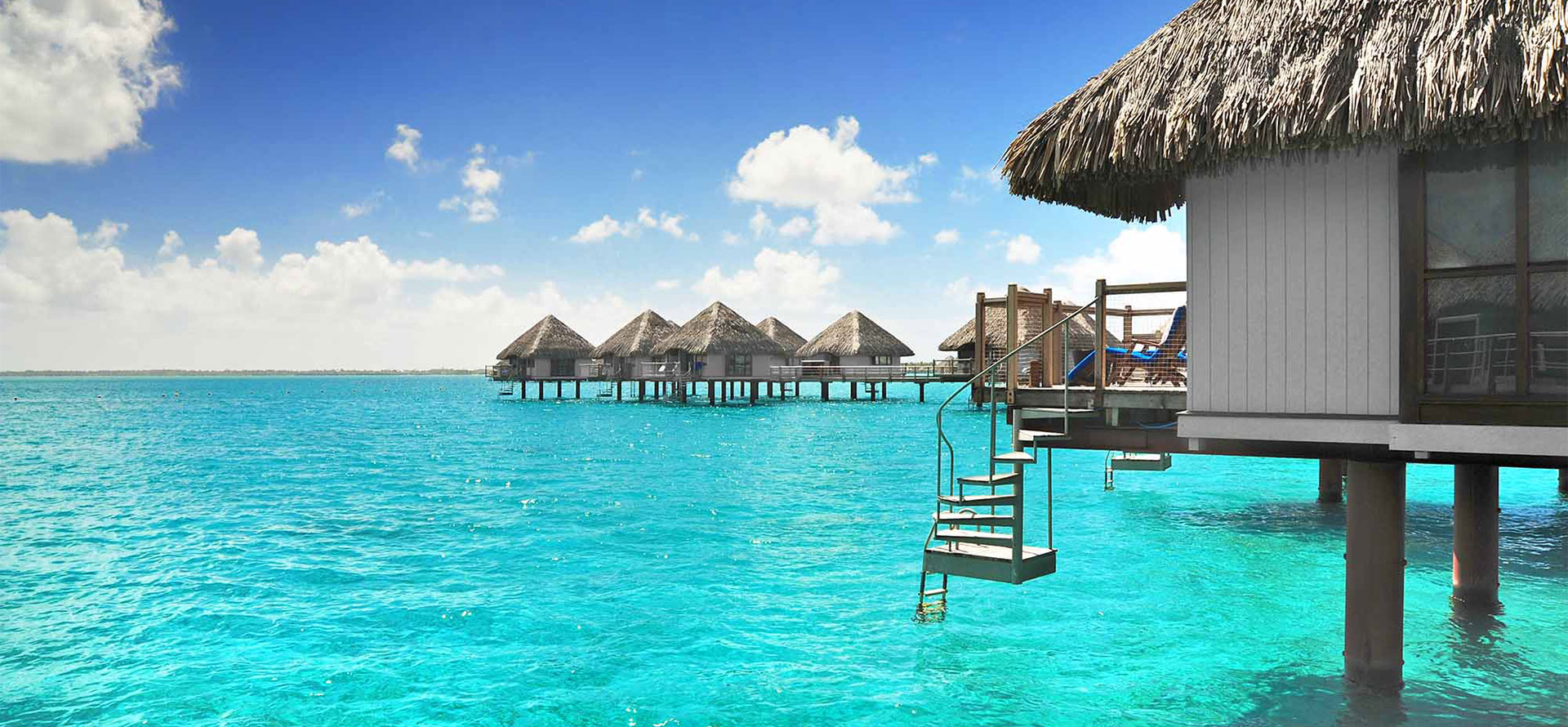 Why are Bora Bora All-Inclusive Family Resorts Popular Destinations?
The island is a famous tourist location for families and newly-wedded couples seeking a place for their honeymoon. Its countless resorts offer a wide range of luxuries, comforts, and activities depending on how much the family is willing to explore or how reserved they are. Some of its resorts are well-known for their Bora Bora family vacation package which has grown organically from the constant flock of tourists. Without being too technical, Bora Bora island is an atoll (a geographic formation where a lagoon is enclosed by land), where coral reefs and other beautiful and captivating flora and fauna are found. Bora Bora family hotels offer indoor luxuries for adults like spa treatments, a tennis court, breakfast, lunch, and dinner that come with Bora Bora family vacation packages all-inclusive. And it is a safe place for families to travel with young children as it has activities suited for them, as well as for the entire family like snorkeling. There are no active volcanoes and the waters are rid of any dangerous human-attacking predators.
When booking a Bora Bora family vacation package, make sure to check if they have working WiFi. Also, there's no harm in looking up reviews from previous customers online to search for faults and or areas in which the resort of choice meets your specifications as much as possible.
Free wi-fi.
Online reviews.
Indoor and outdoor activities.
Check out if the resort has special Bora Bora family vacation packages all-inclusive, so neither the children nor adults are left out.
Price of the resort and number of rooms.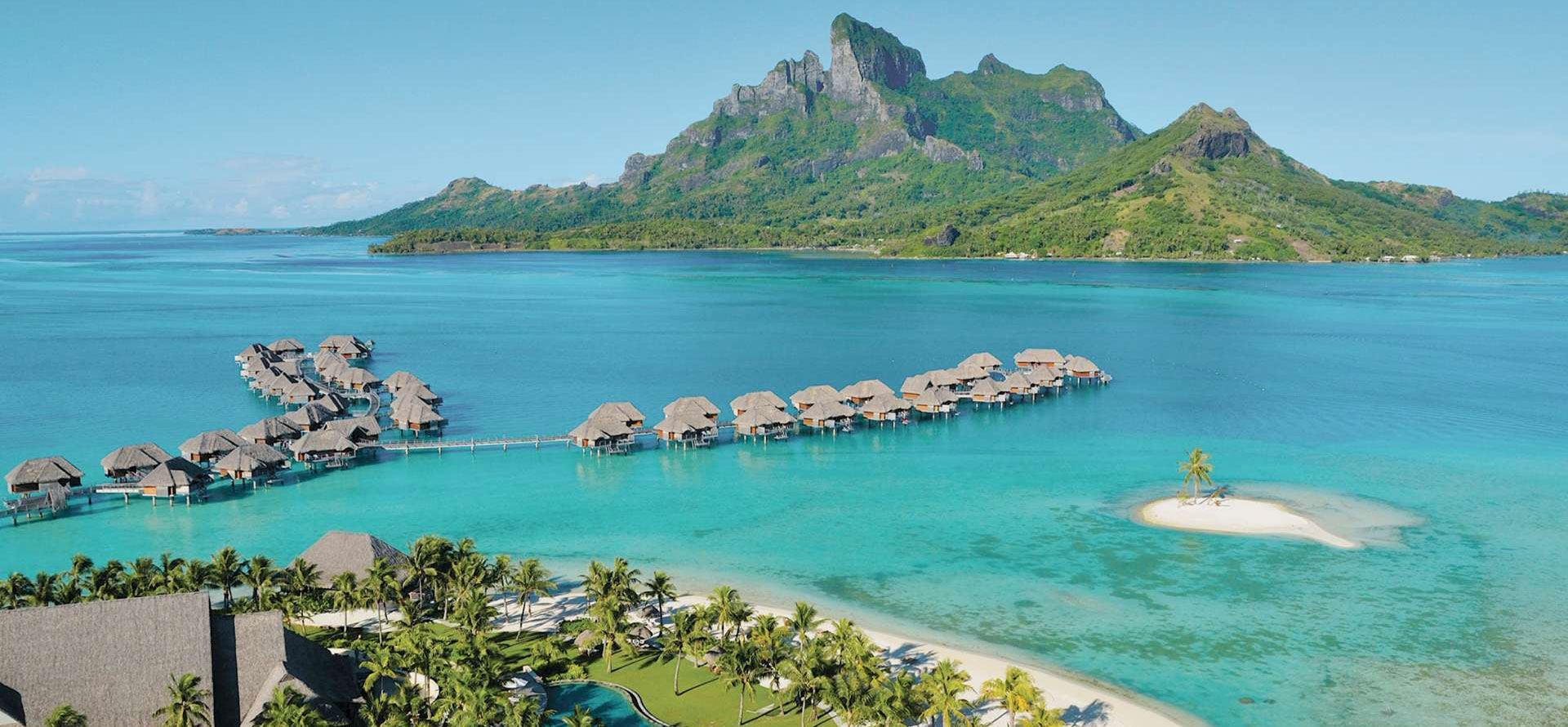 When Is the Best Time to Visit Bora Bora Family Resorts?
Bora Bora has a tropical monsoon climate. It has two main seasons: the rainy season which lasts from November to April (still characterized by some sunshine) and the dry season which extends from June to October. It rains occasionally during the dry season. The best time for families to visit Bora Bora's all-inclusive family resorts is during the dry season, from June to October. Although sometimes characterized by strong winds, the dry season offers more time to carry out more activities without putting any of the family members in an environmentally hazardous situation. It is, however, advisable to go on a Bora Bora family vacation with sunscreen as the temperatures can be unforgiving during midday and go as high as 86°F (30°C).
Below is a chart showing the upper and lower temperature limits in some months on the Bora Bora island:
What Is the Average Cost of a Bora Bora Family Vacation?
The cost for a Bora Bora family vacation depends on several factors including, flight expenses, status, price of the chosen resort, number of family members, and quantity of days or weeks that the vacation will last. During the rainy season, marked by heavy rainfall, the prices of the resorts drop significantly and are relatively affordable as activities during this period are limited. By the way, booking Bora Bora family vacation packages during the dry season, when the temperature is moderate, will be a more costly purchase as this is the most favorable time to take a trip and enjoy all that Bora Bora has to offer.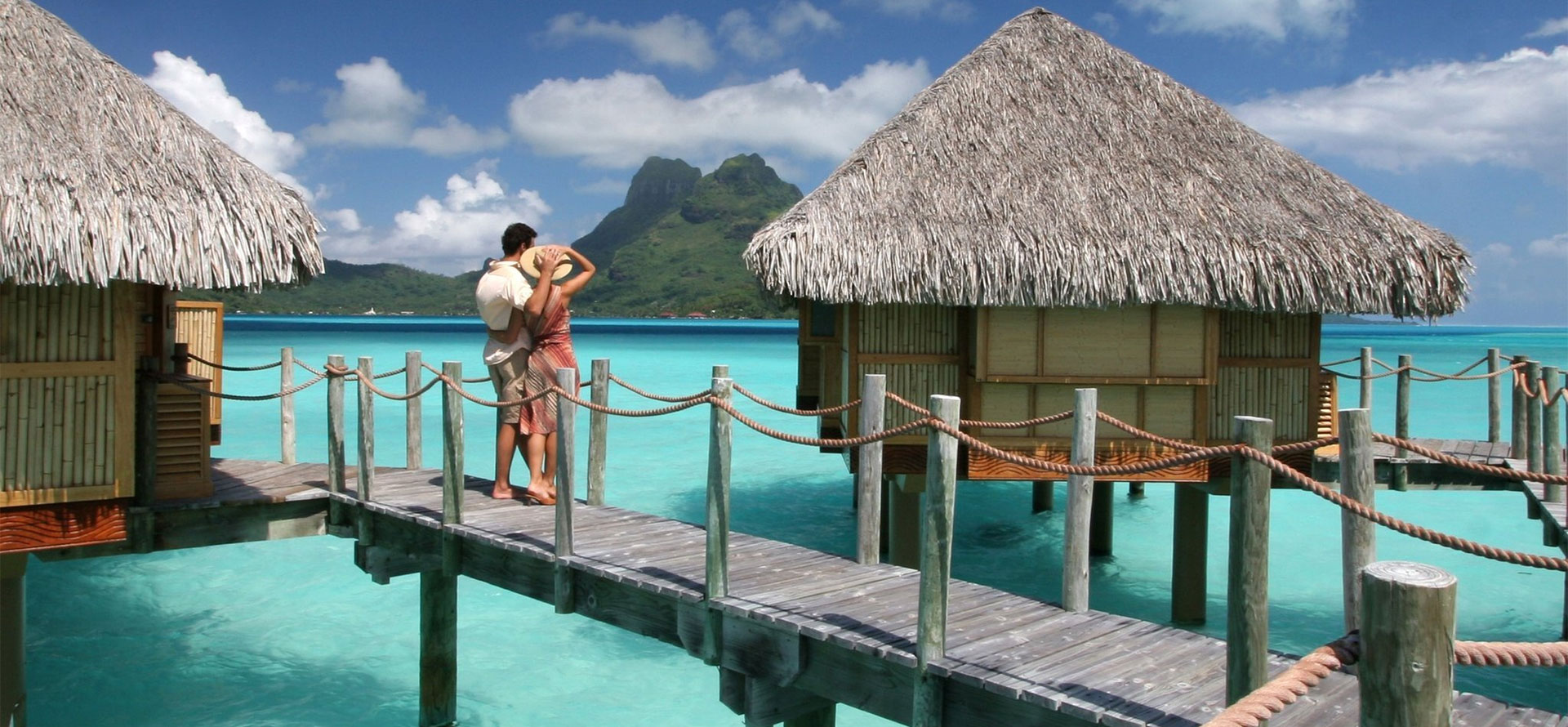 Family Things To Do In Bora Bora
As a tourist destination and an inactive volcanic site, Bora Bora has a wide range of offshore activities for both children and adults.
Snorkeling:

children and adults can go snorkeling in the lagoon. They can get a close-up view of the coral reef and colorful, diverse sea life in the region.

Scuba diving:

with the aid of a trained diver, the family can embark on a scuba dive to glimpse different kinds of colored ray fishes that are common in Bora Bora. Also, they can get to see barracudas and some sharks, which have been proven not to attack humans.

Go on a lagoon tour:

the island is vast and has a lot of sights to offer. The family can go on a tour to see the coral gardens, meet the friendly locals and enjoy the coconuts which border the bay's beach.

Lounge in the Matira beach:

for those who want to relax, or after a day filled with so many activities, relaxing on the beach is its own luxury as the sun sifts through the clouds. And you can go swimming in the lagoon whenever your body demands water.
FAQ
Is Bora Bora a family vacation?
Bora Bora All-Inclusive Family Resorts are the perfect choice for a family vacation. Bora Bora All-Inclusive Family Resorts offer everything you need for a fun and relaxing vacation, all in one place. From beautiful beaches to exciting activities, Bora Bora All-Inclusive Family Resorts have it all.
Can you bring kids to Bora Bora?
Bora Bora All-Inclusive Family Resorts are the perfect place to bring your kids for an unforgettable vacation. With so many activities and amenities included in the price of your stay, you'll never have to worry about them getting bored. And with the stunning natural beauty of the island, they're sure to fall in love with Bora Bora. All-inclusive resorts in Bora Bora are the perfect way to ensure that your family has a stress-free vacation. All of your meals, activities, and accommodations will be taken care of, so you can just relax and enjoy quality time with your loved ones.
How much is a family trip to Bora Bora?
The cost of a family trip to Bora Bora will vary depending on the time of year, the length of stay, and the type of accommodations you choose. However, you can expect to spend an average of $3,000-$5,000 for a week-long all-inclusive family trip to Bora Bora. All-inclusive resorts typically include your accommodations, meals, activities, and entertainment in the price, so you can relax and enjoy your vacation without having to worry about additional costs.
What kind of food at the Bora Bora All-Inclusive Family Resorts?
The All-Inclusive Bora Bora Family Resorts offer a wide variety of food options to please every palate. From international buffet restaurants to more intimate dining experiences, there is something for everyone to enjoy. All-inclusive guests can also take advantage of the many bars located throughout the resort, serving up refreshing cocktails and snacks throughout the day.
Our Favorite Hotels & Resorts Full Info
Tags: best travels deals, best month to visit france, jamaica and cancun, adults only resort bali, best month to visit mykonos, five star hotel antigua, best time to travel to st thomas, best beaches in massachusetts, thailand versus bali, hawaii and tahiti