Set in the heart of Central America, Costa Rica is a favorite destination for tourists and romantic getaways. A Costa Rican honeymoon promises a warm climate, beautiful coasts, and natural sites, making it a picture-perfect location all-year long. Having your honeymoon in Costa Rica might be the first and best investment you make in your marriage.
If you are considering Costa Rica as your honeymoon destination, there is the "small matter" of deciding where to stay during your trip. This article will explore some of the most highly recommended Costa Rican honeymoon resorts and hotels you can choose from when planning your romantic trip for two. Most Costa Rican honeymoon resorts offer a wide range of options and are usually inclusive, while others come with fewer features at a lower price.
The choice is yours!
Best Hotels & Resorts
Best hotel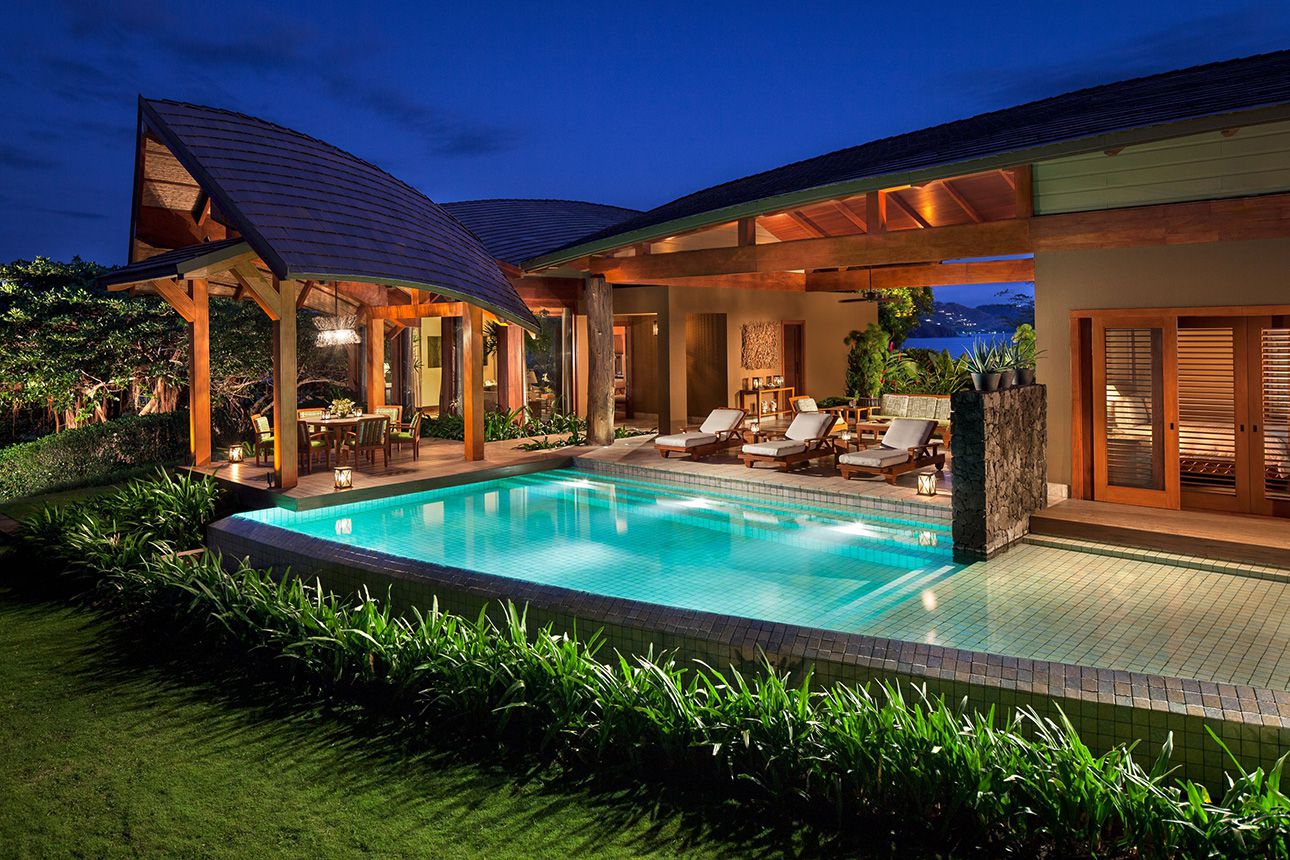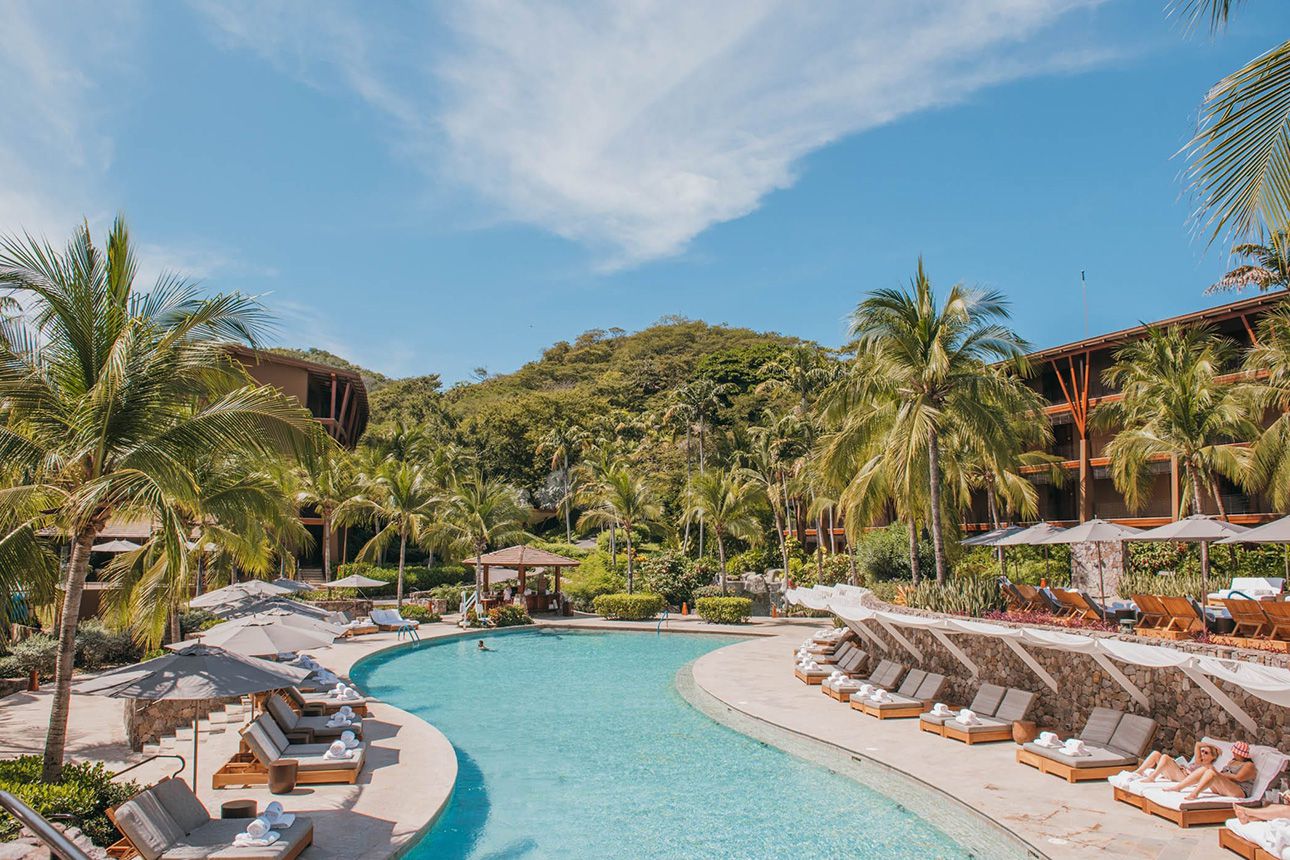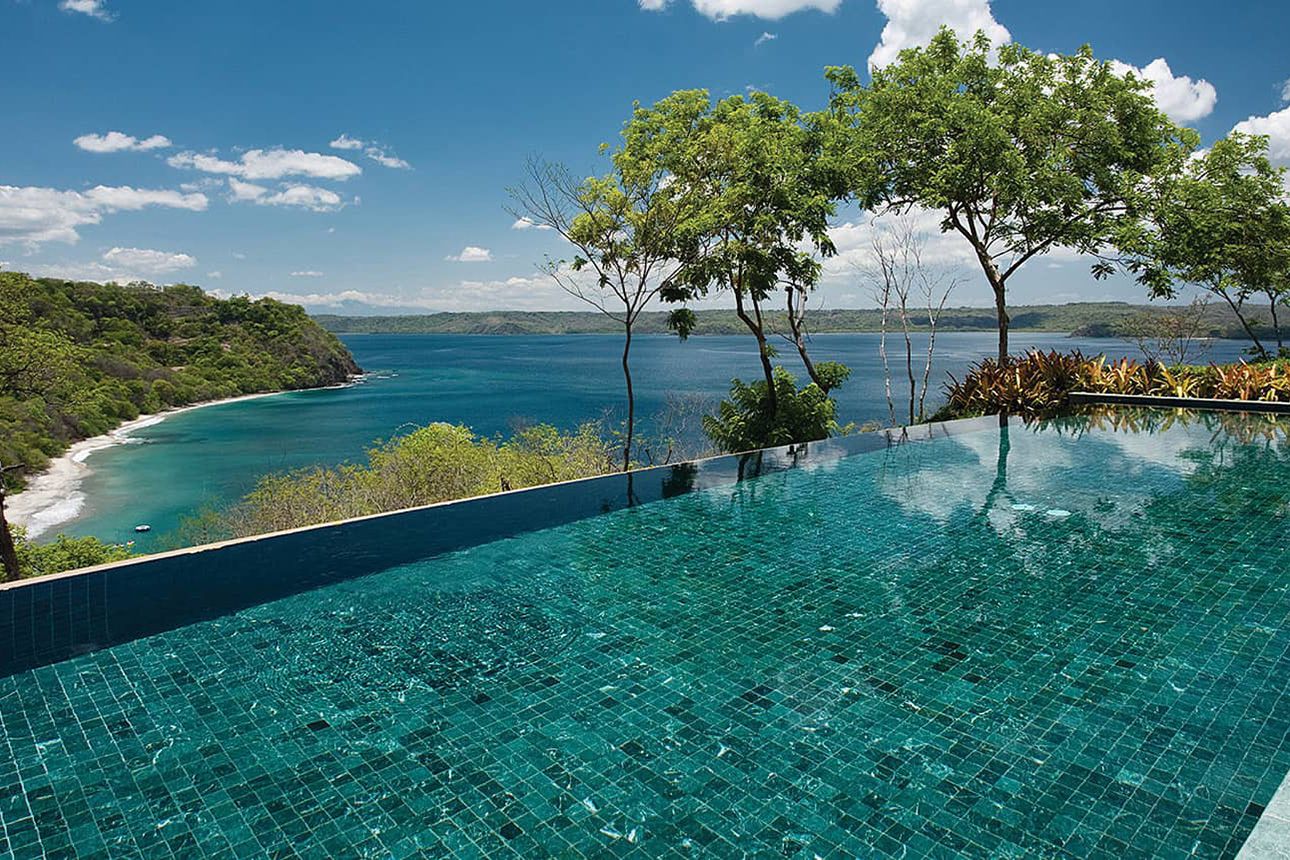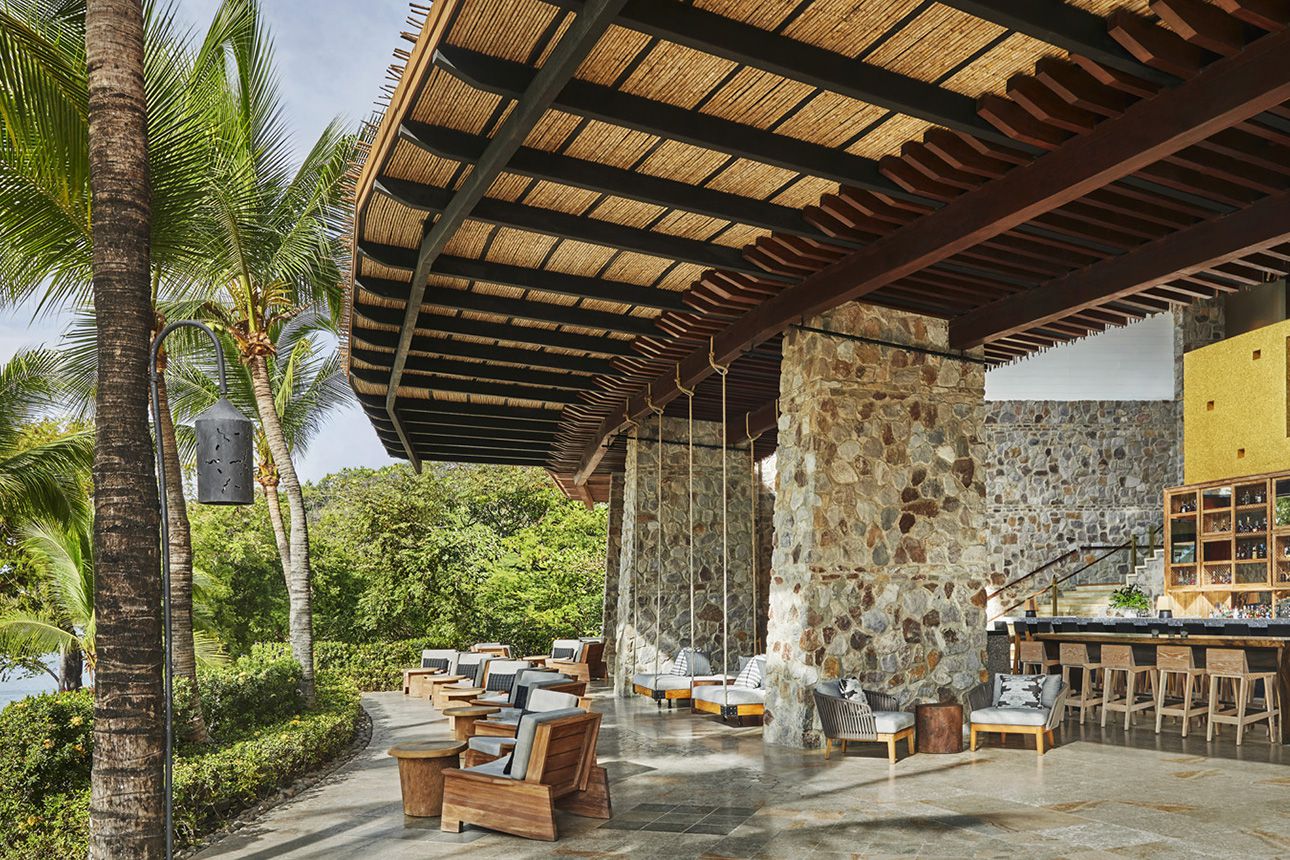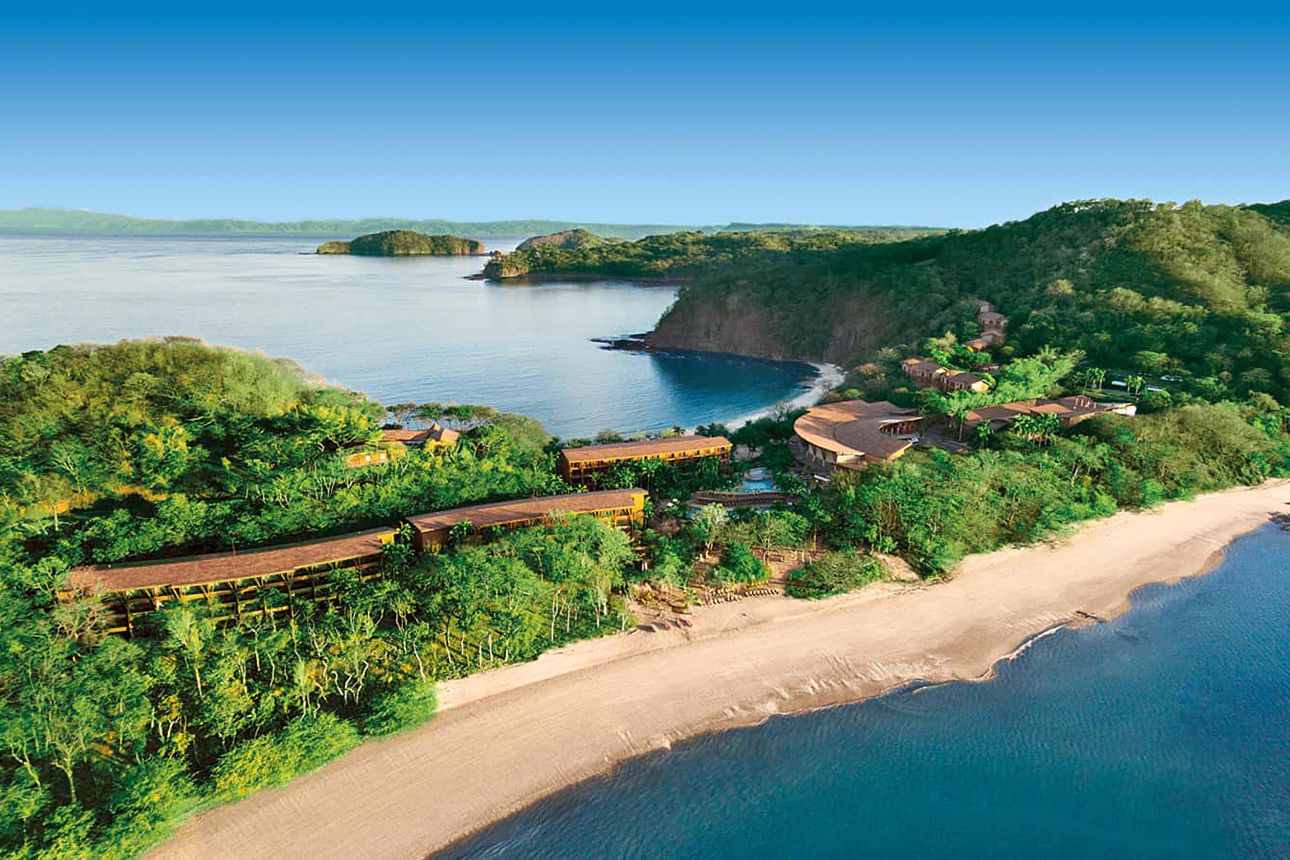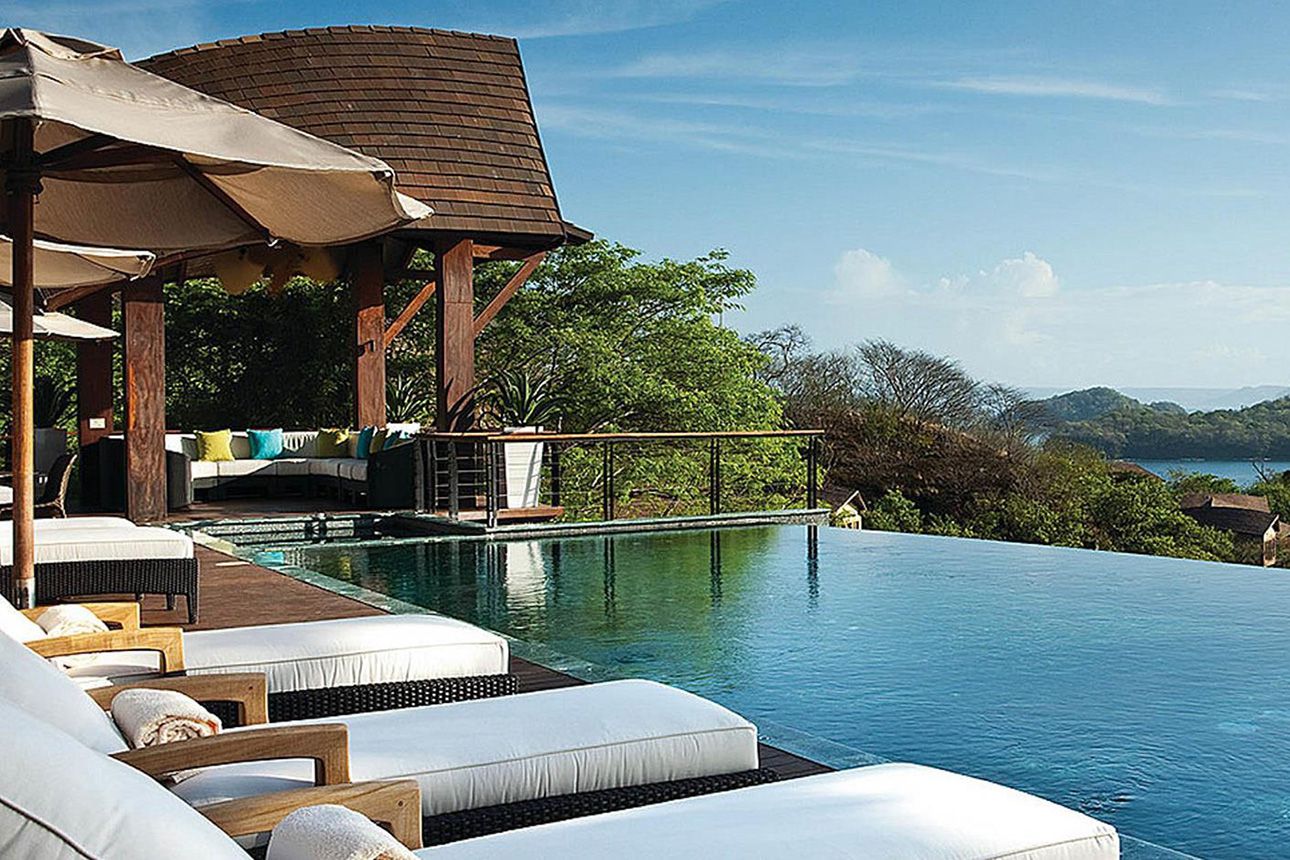 Free parking
Beach
Fitness Center with Gym / Workout Room
$745.00
Price per night from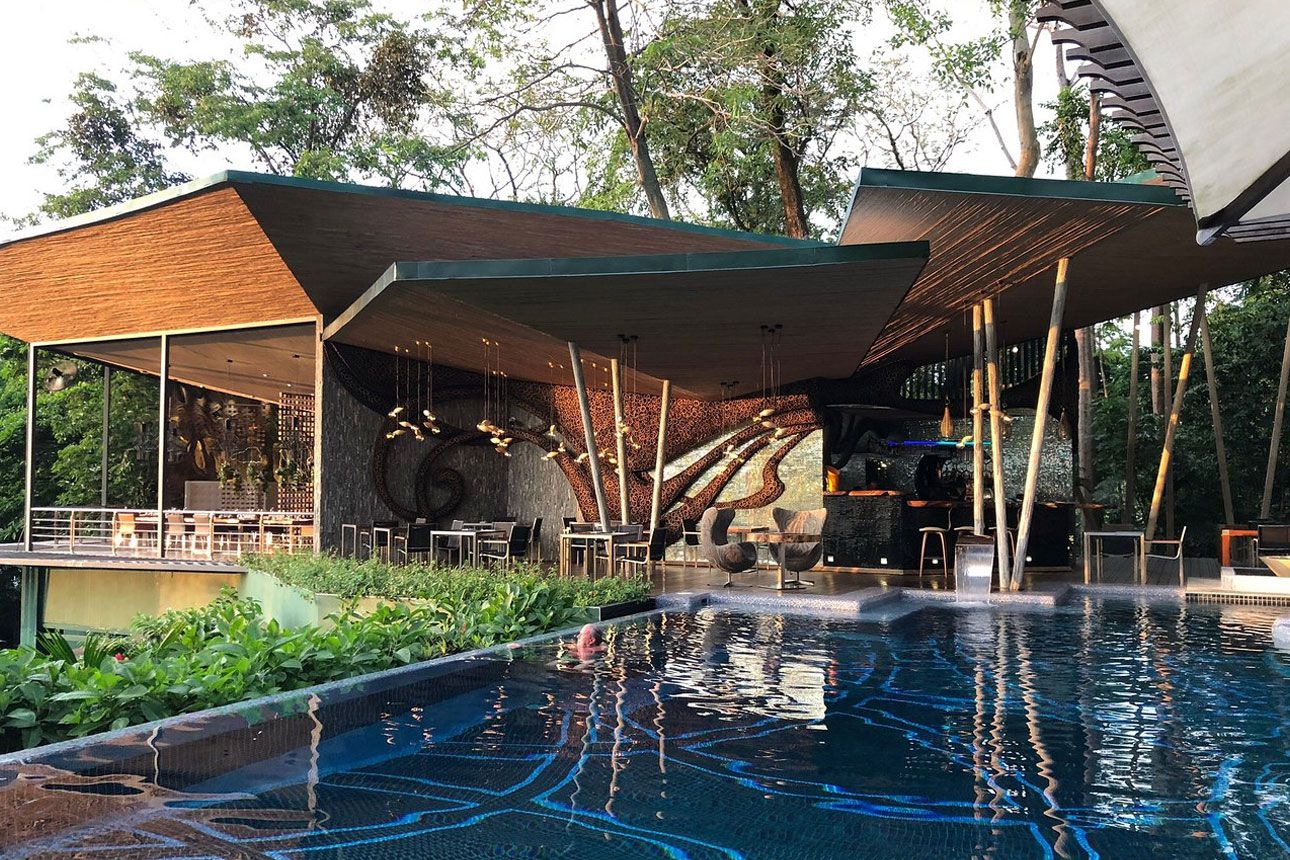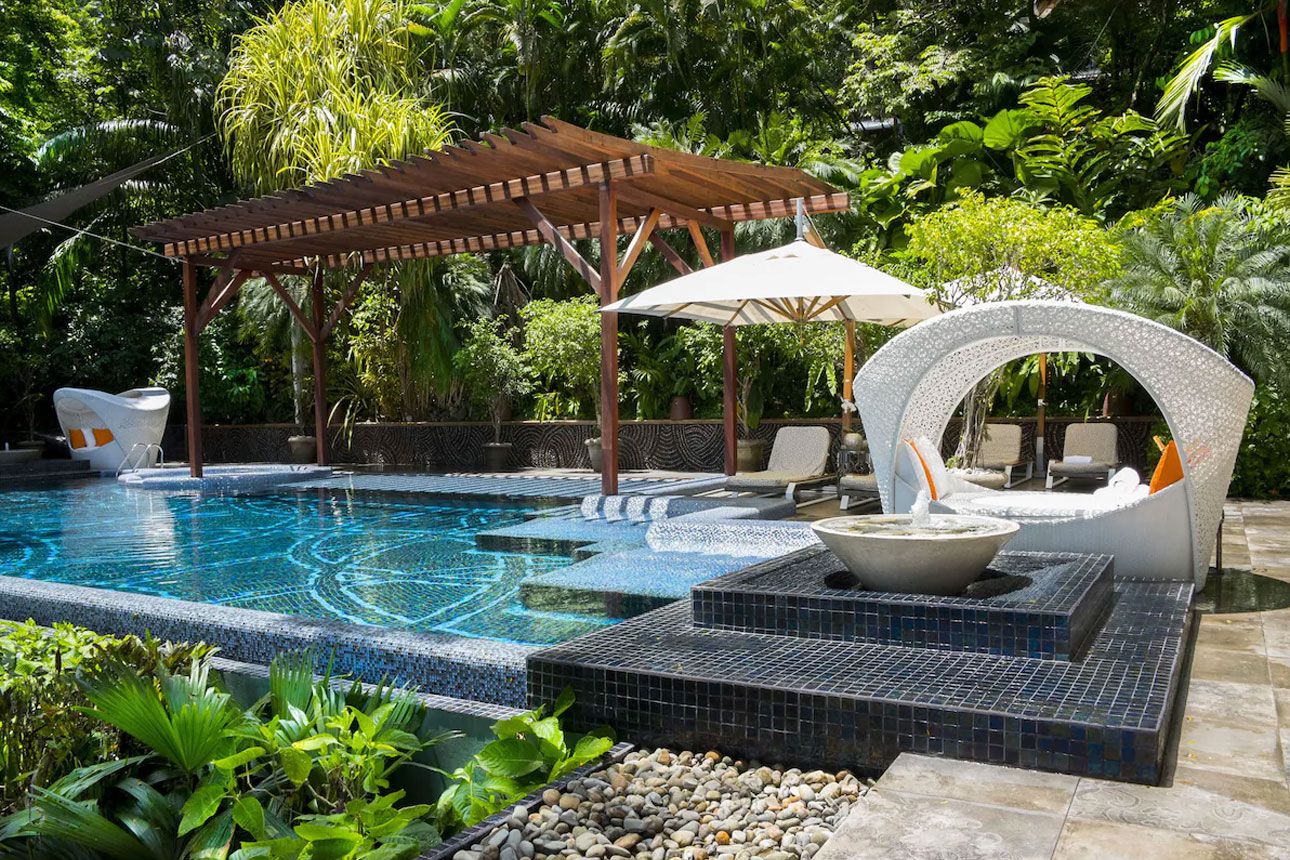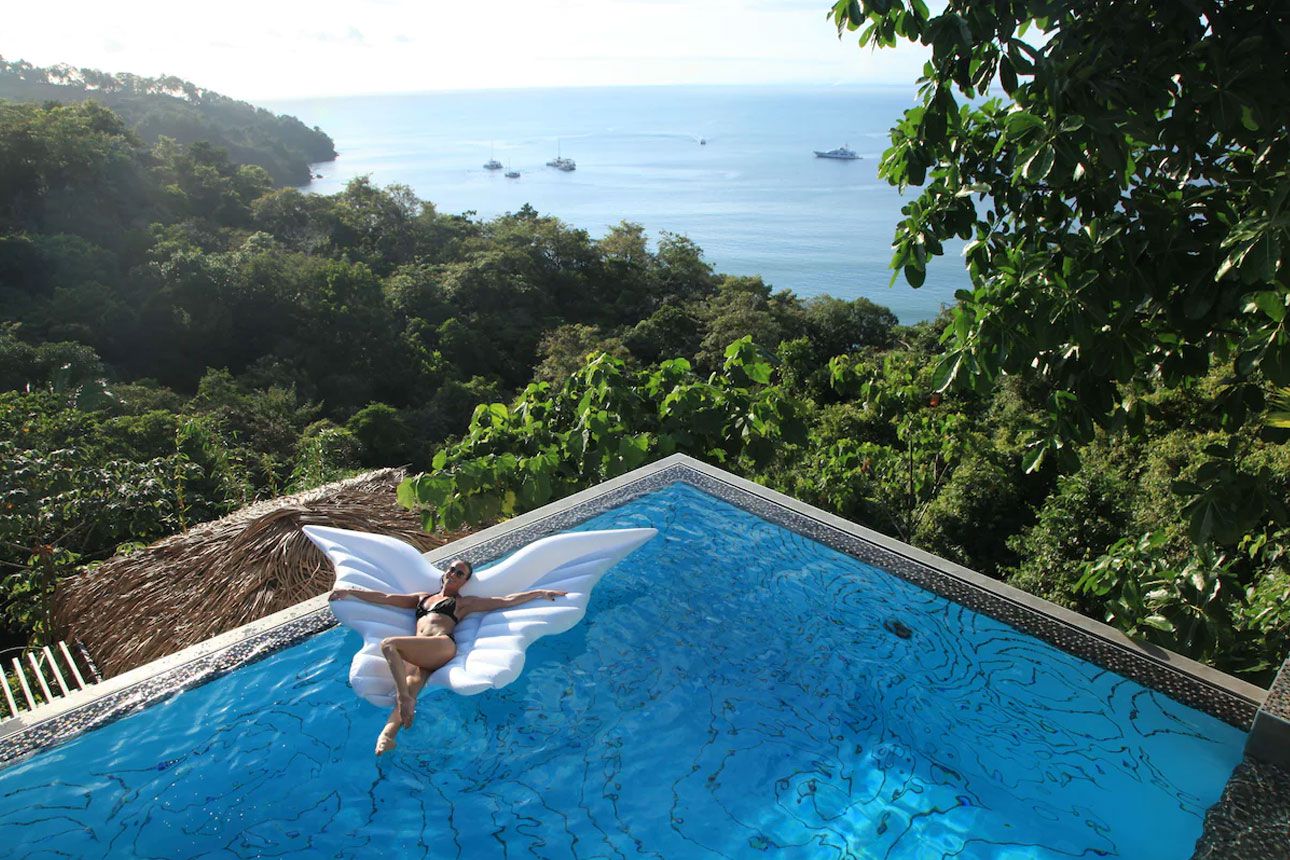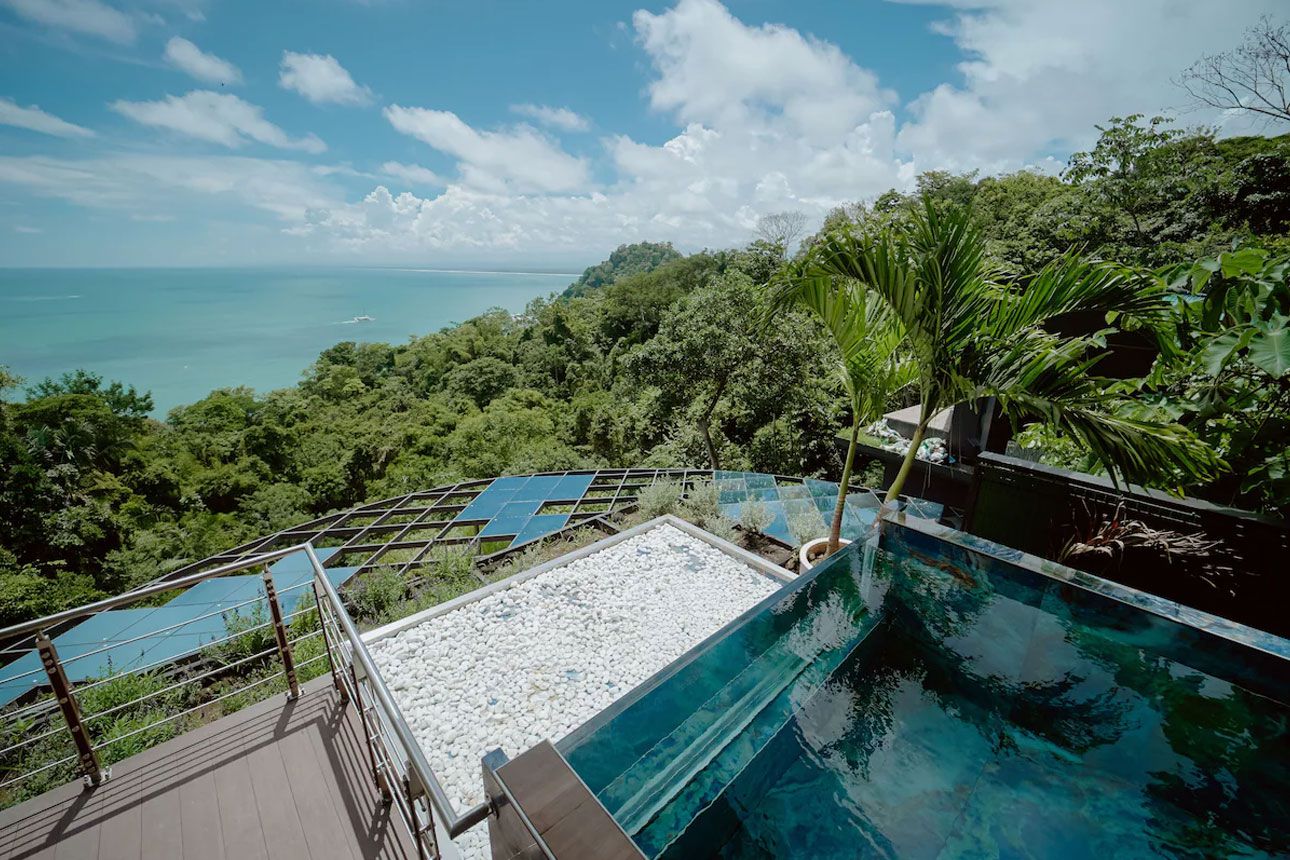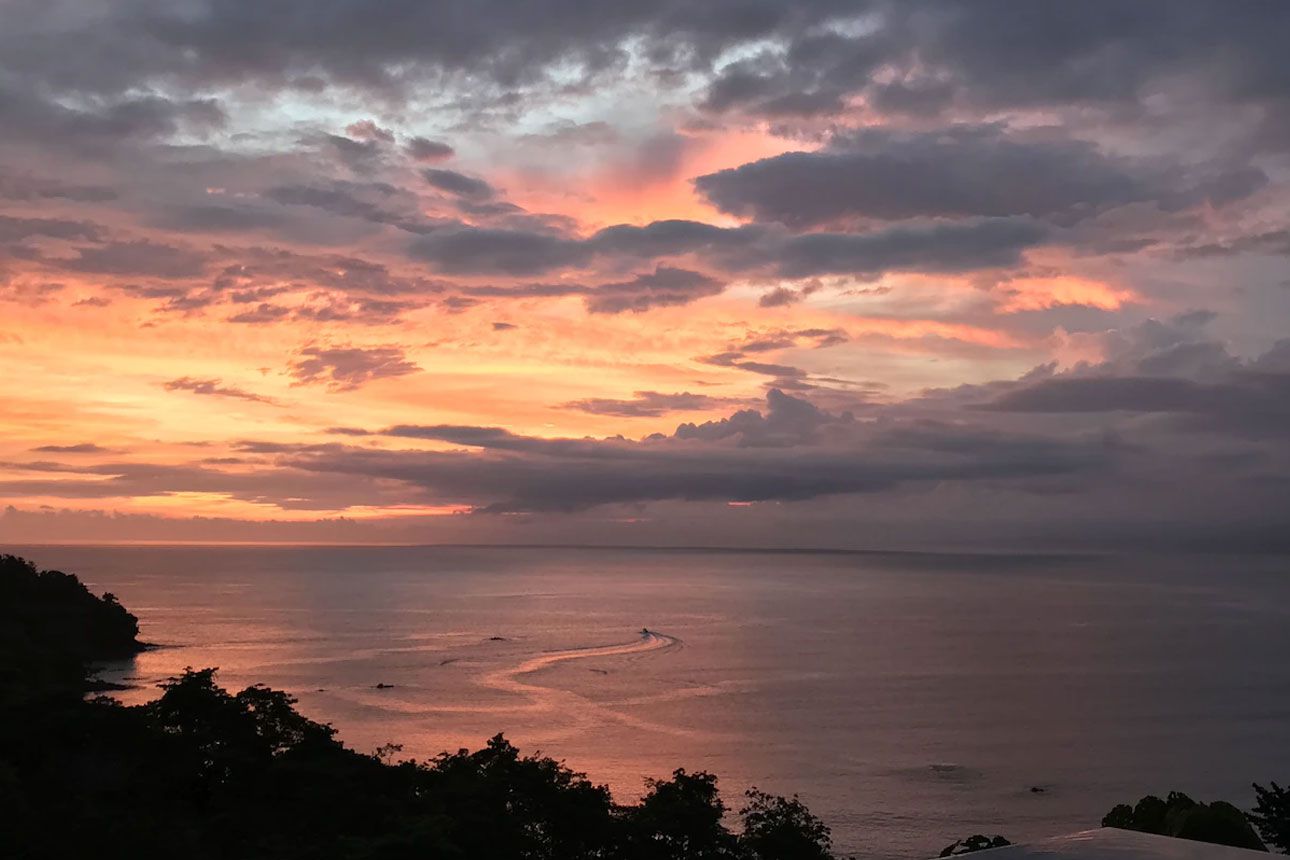 Pool
Free parking
Airport transfer
$330.00
Price per night from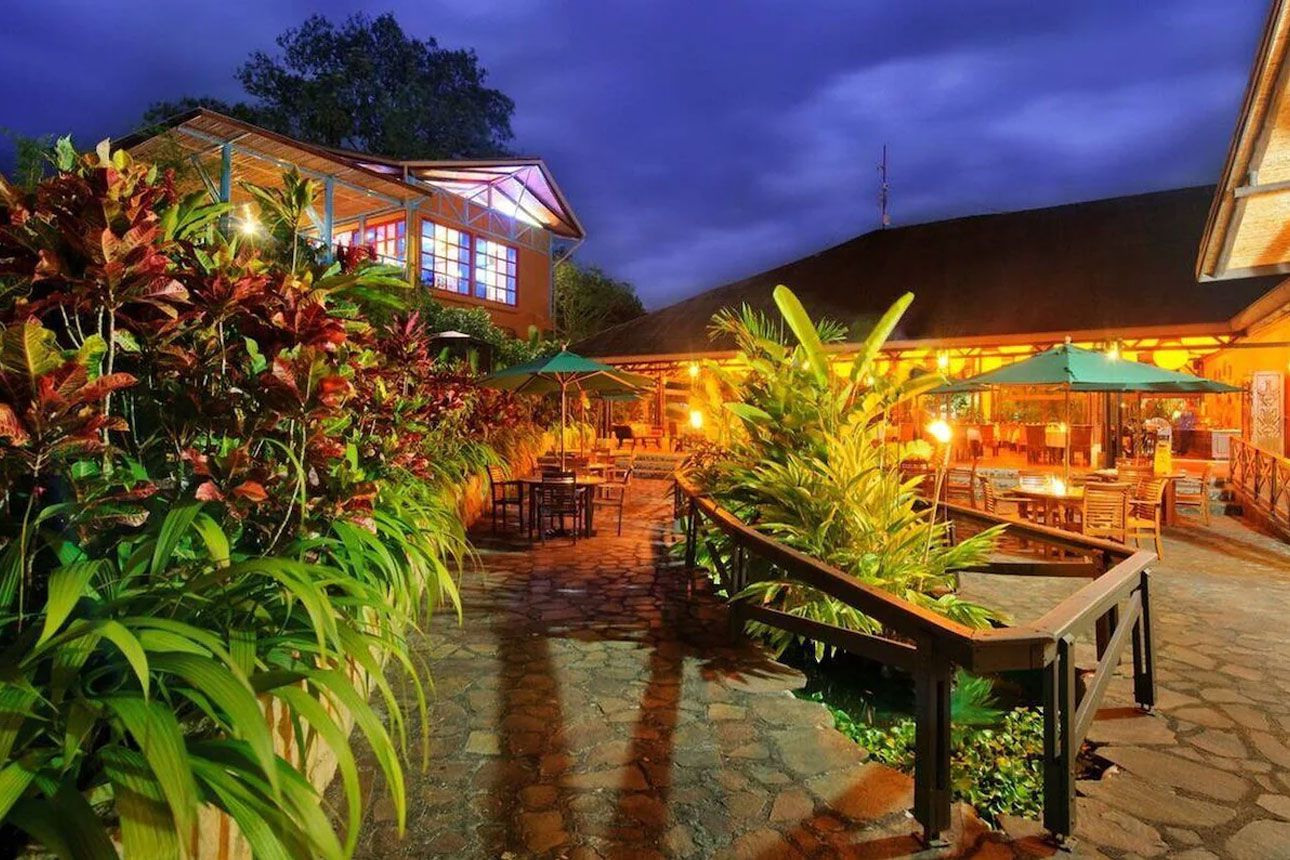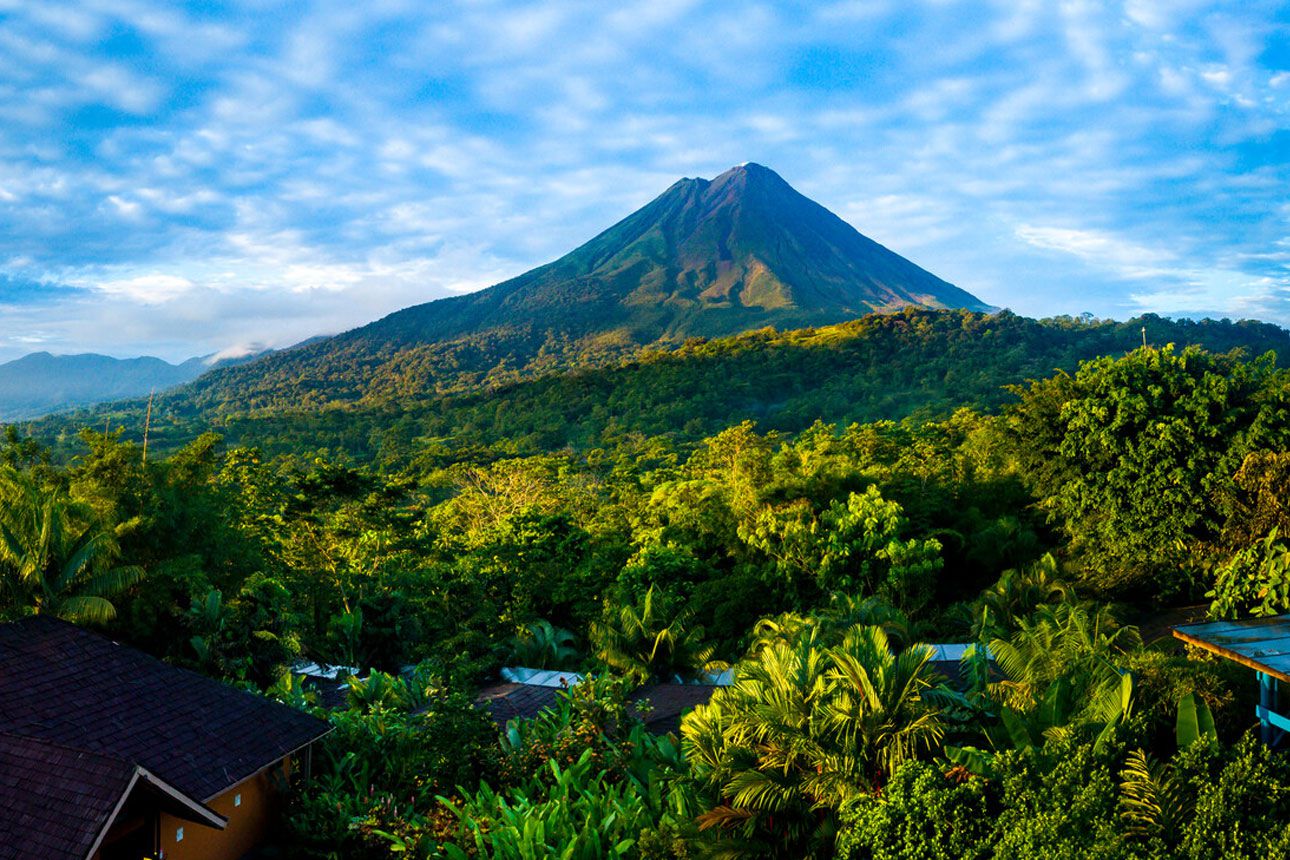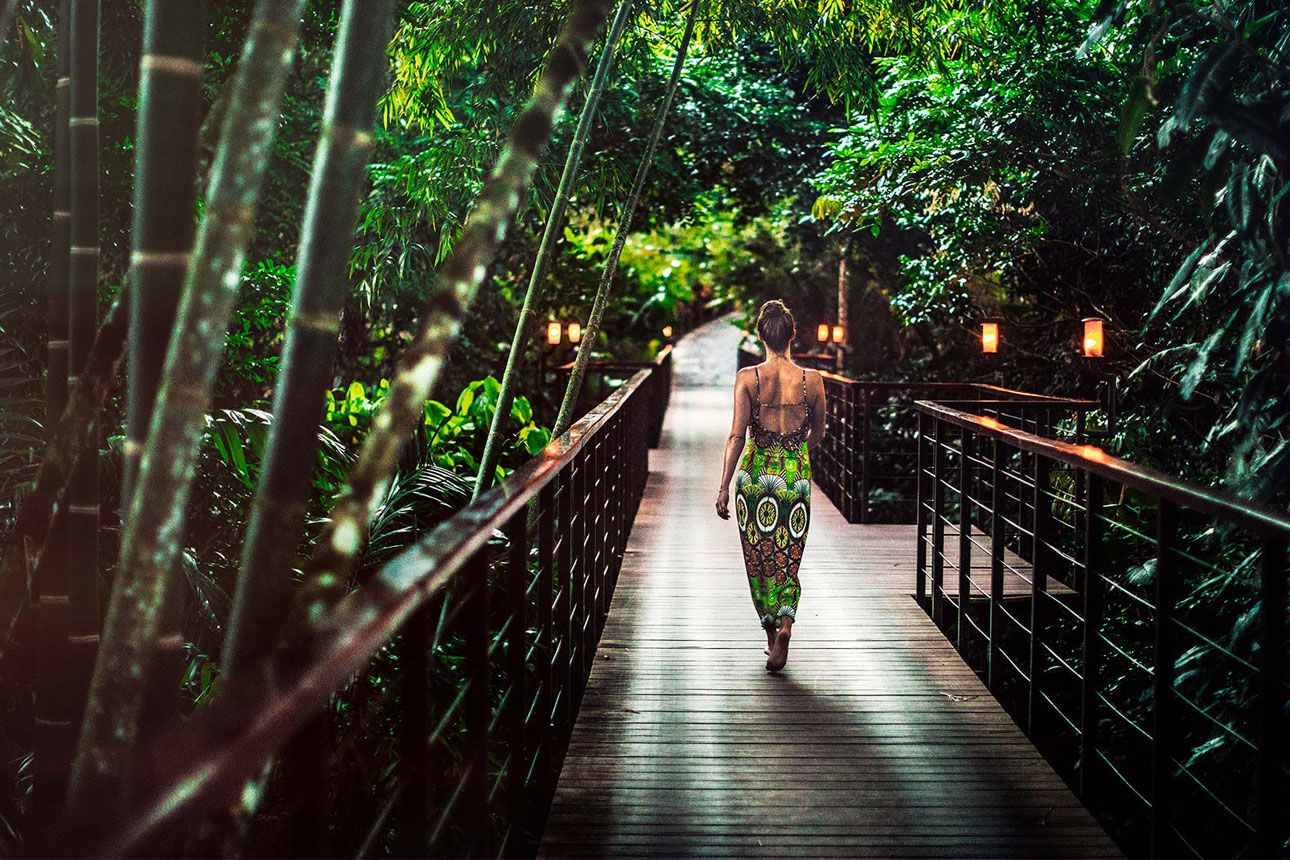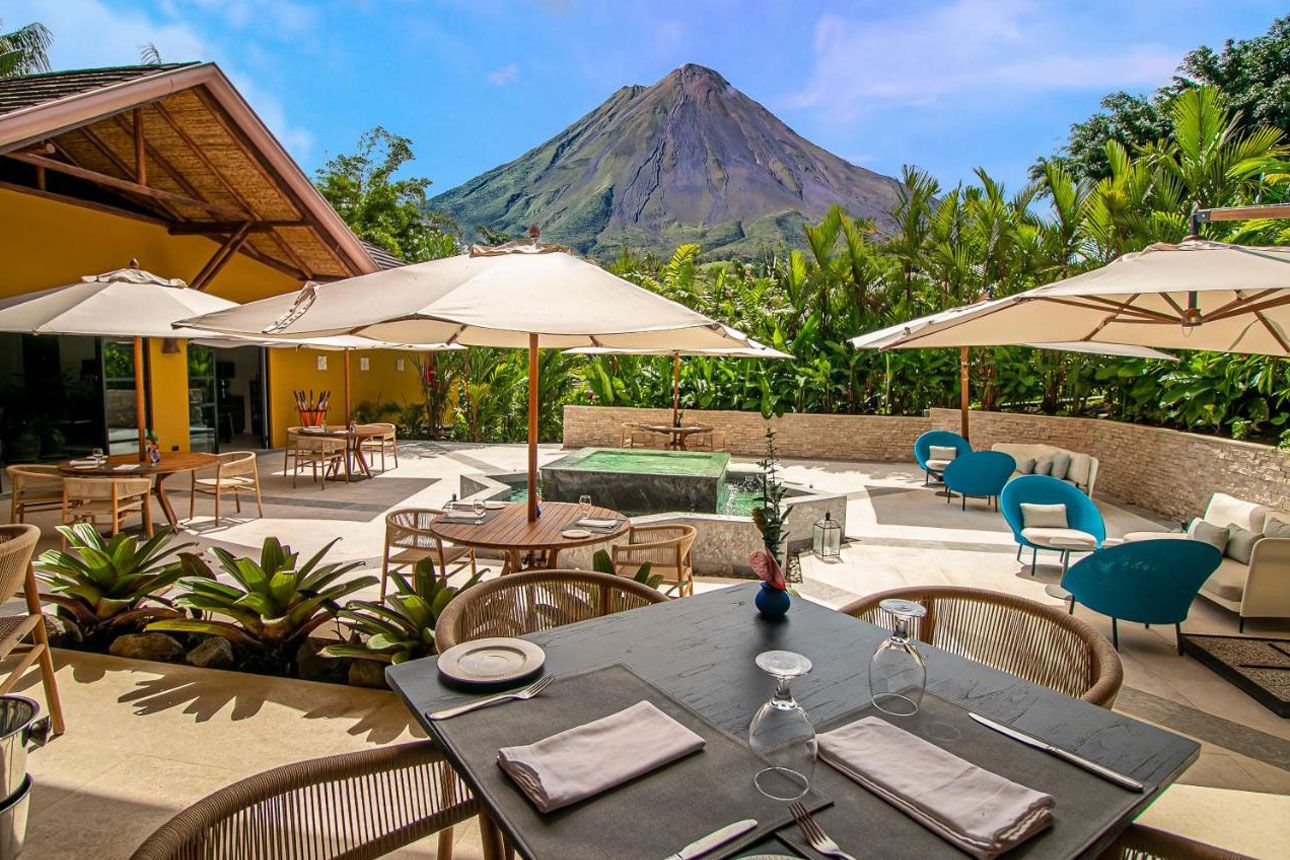 Internet access
Airport transfer
Pool
$279.00
Price per night from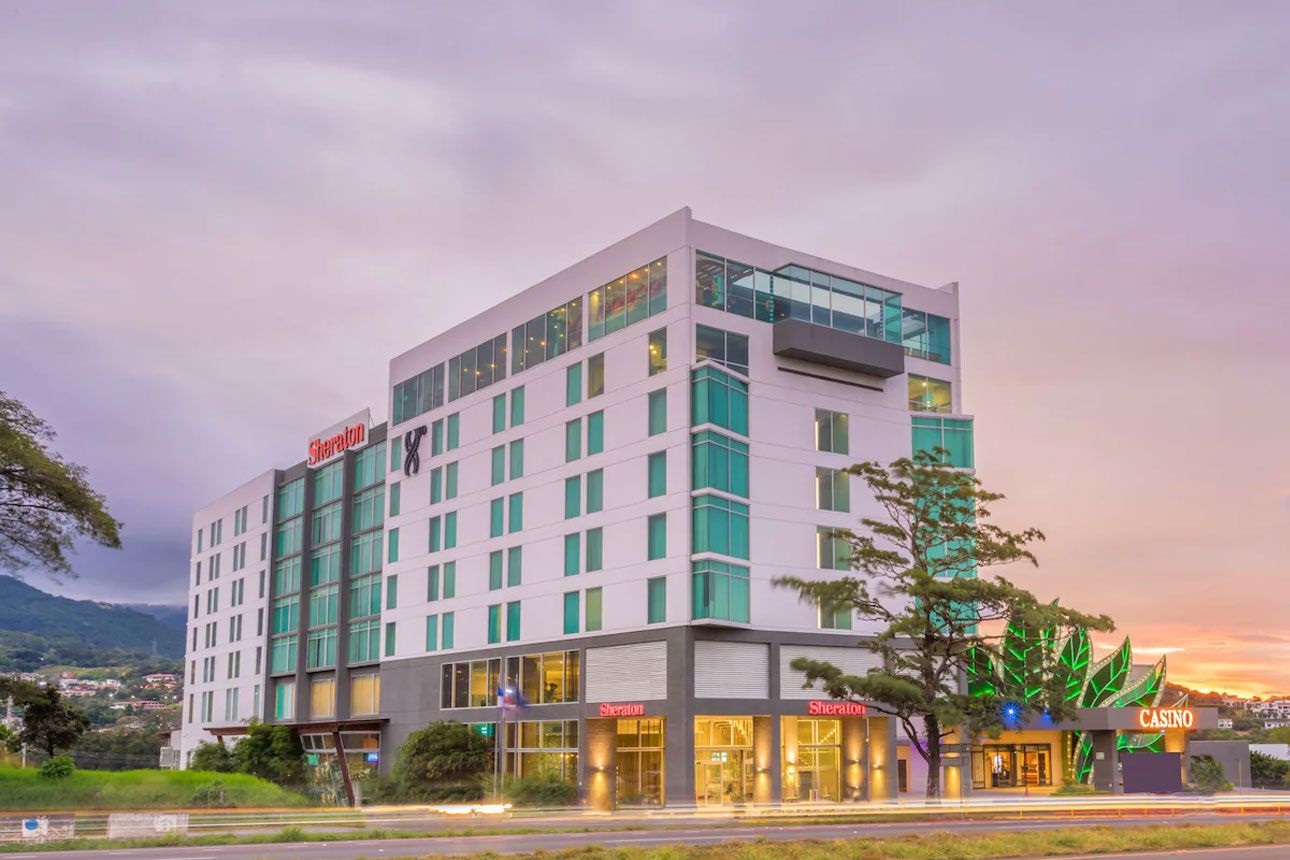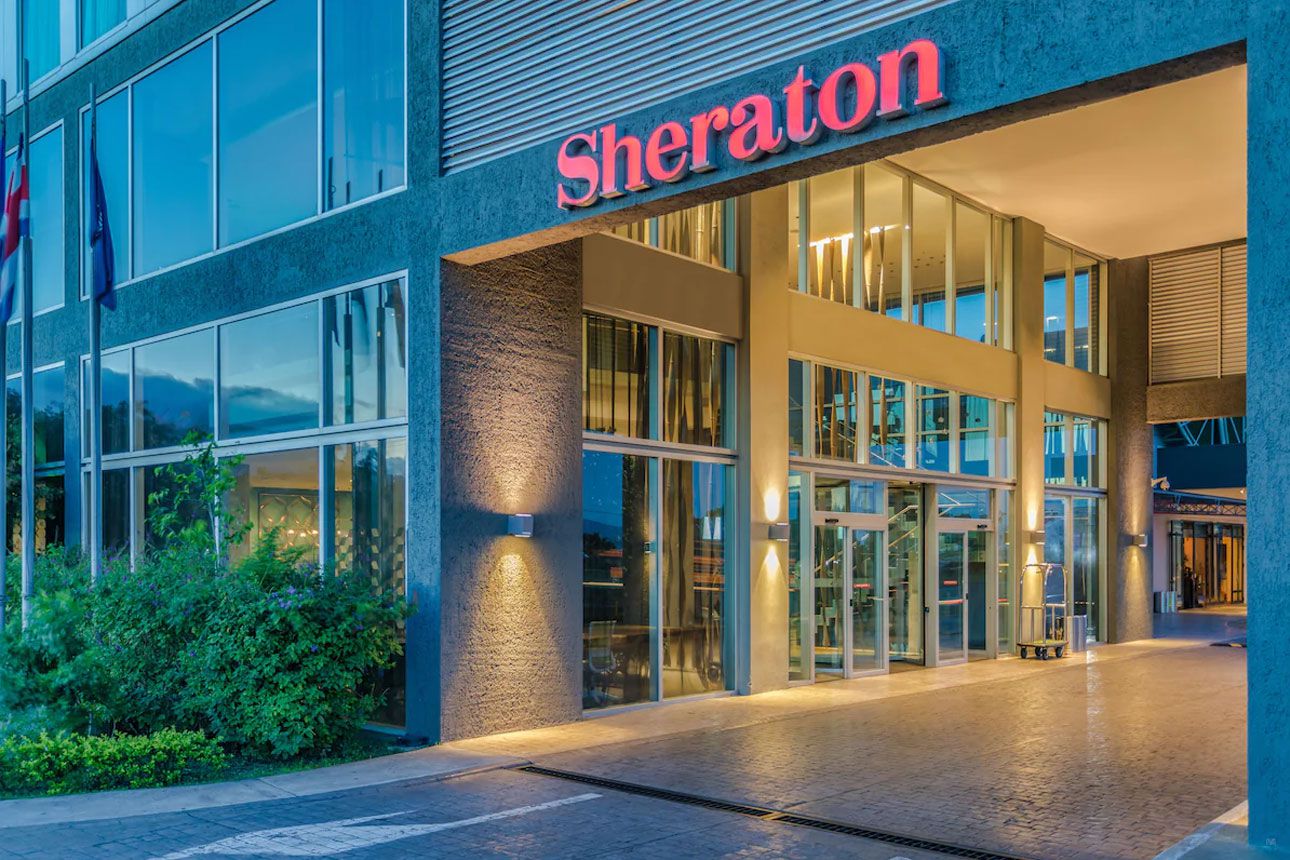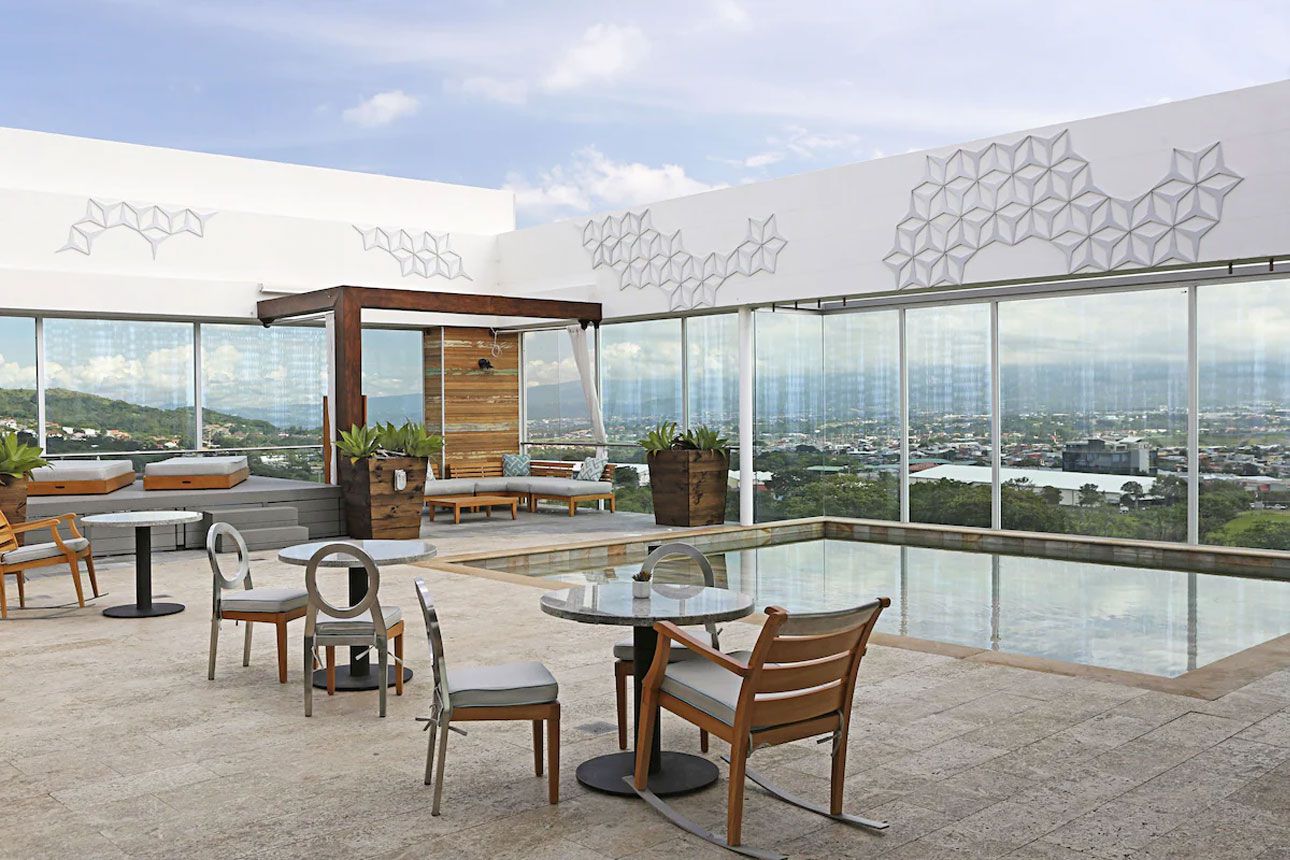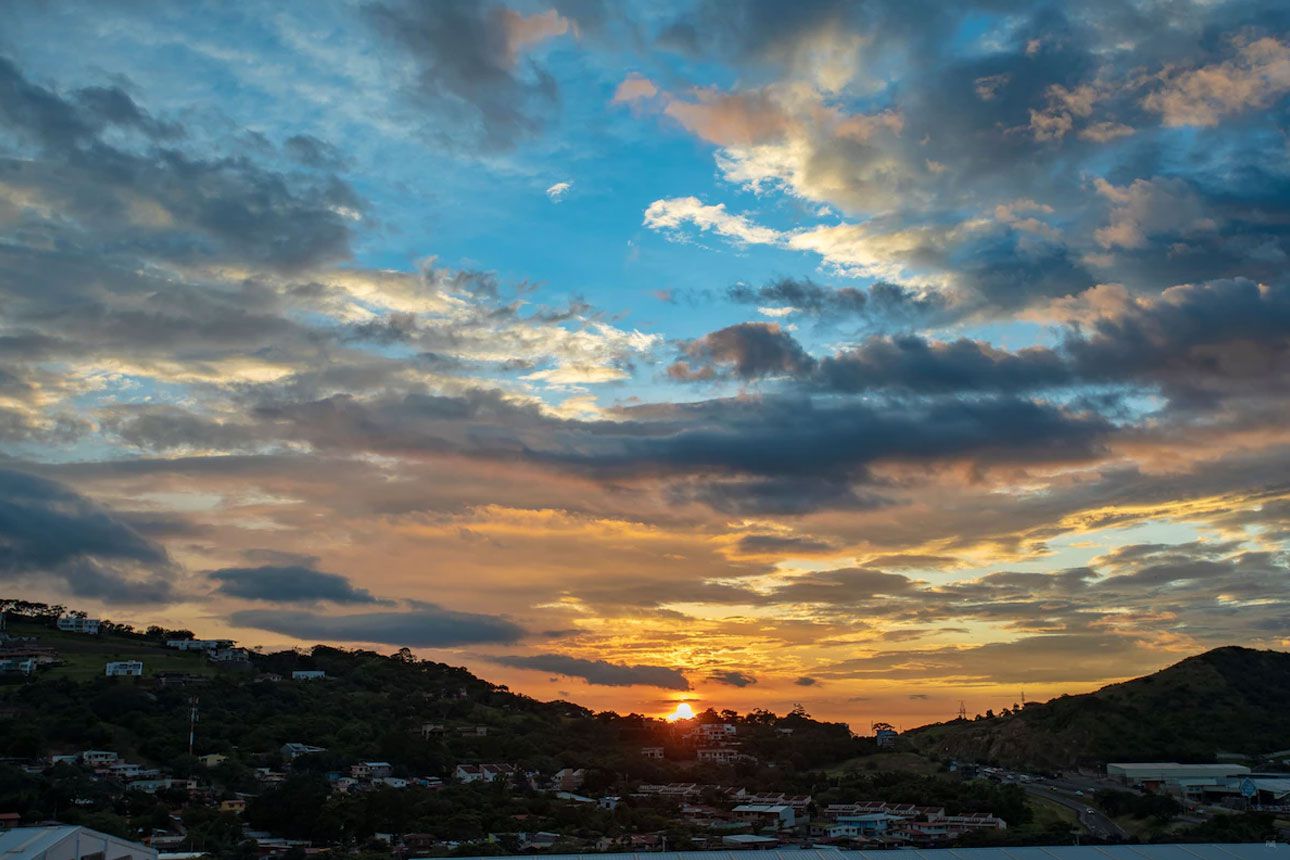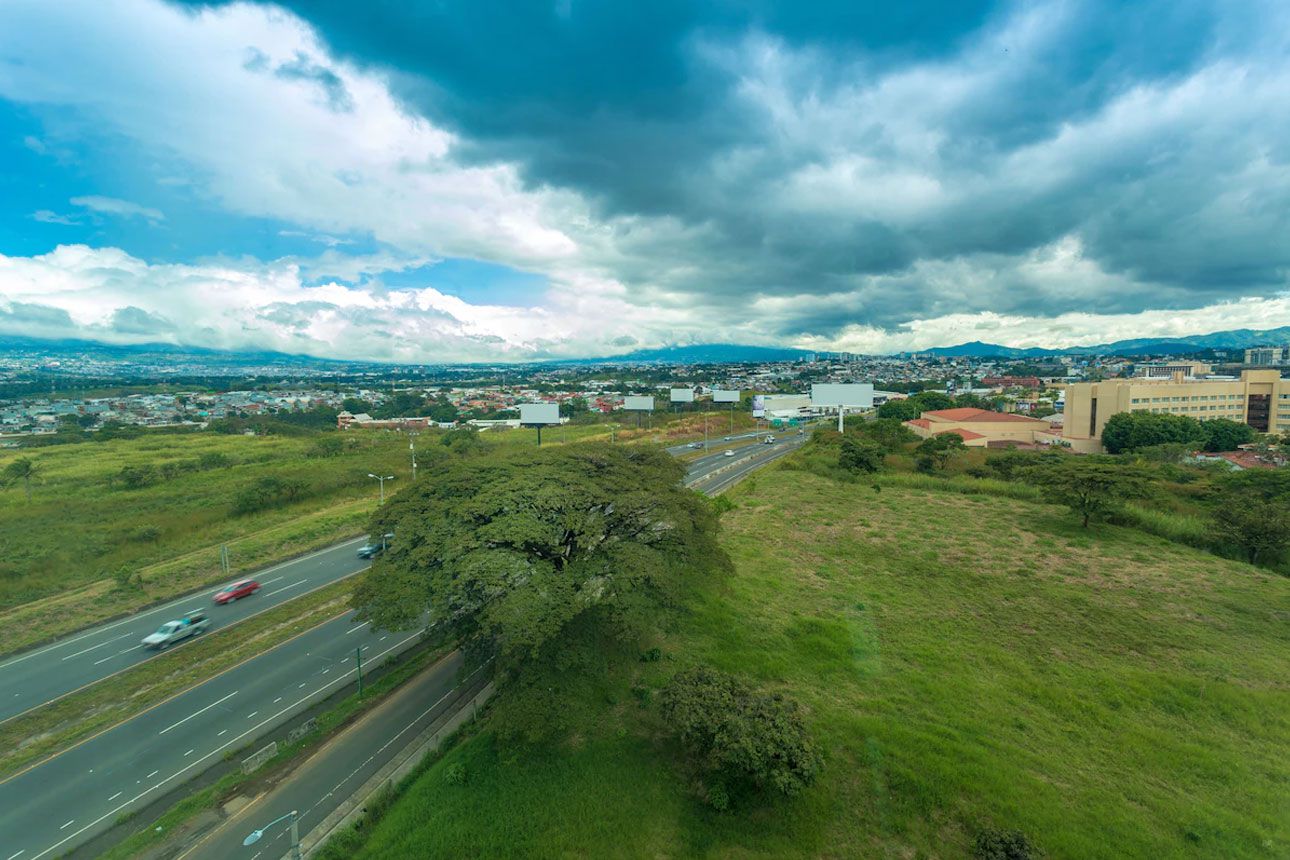 Sheraton San Jose Hotel, Costa Rica
Pet-friendly
Free WiFi
Non-smoking
$118.00
Price per night from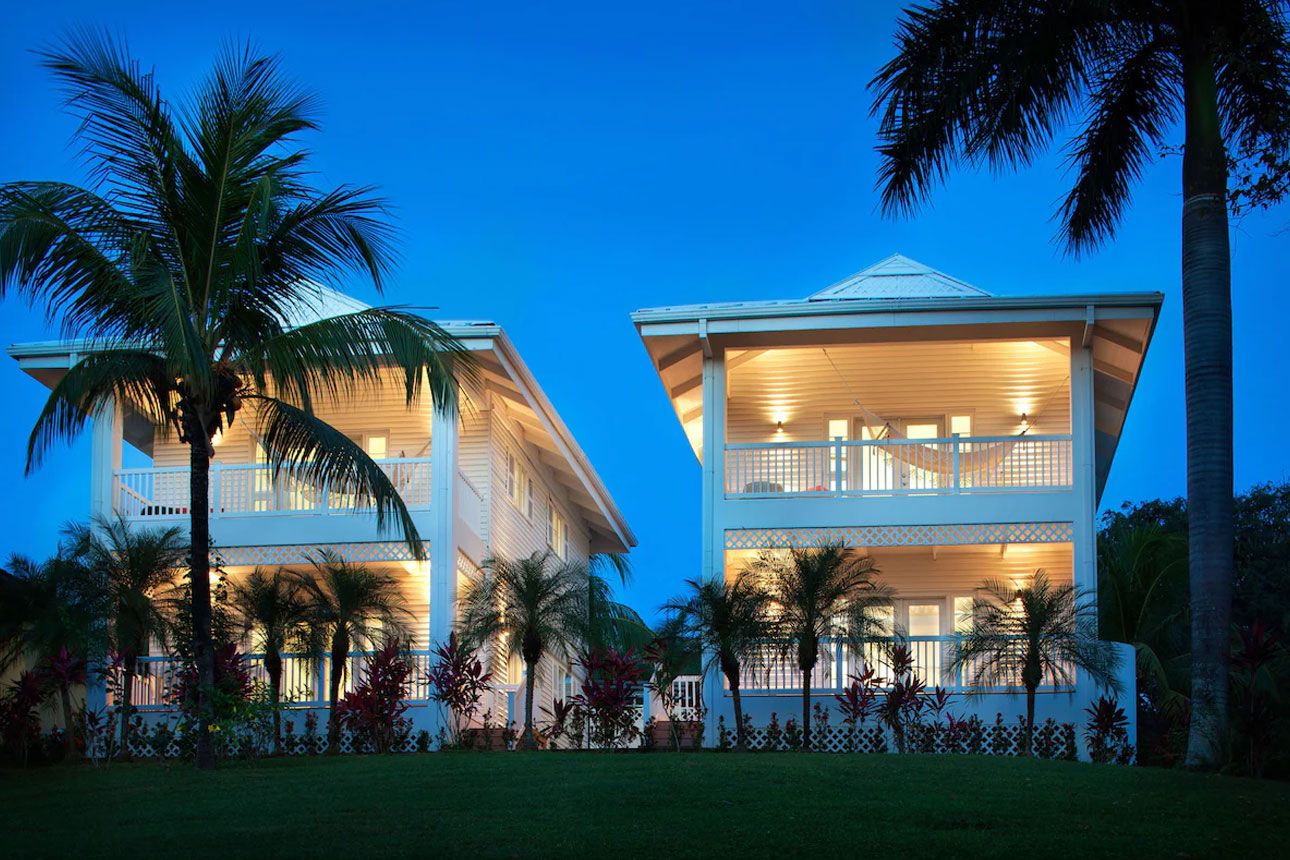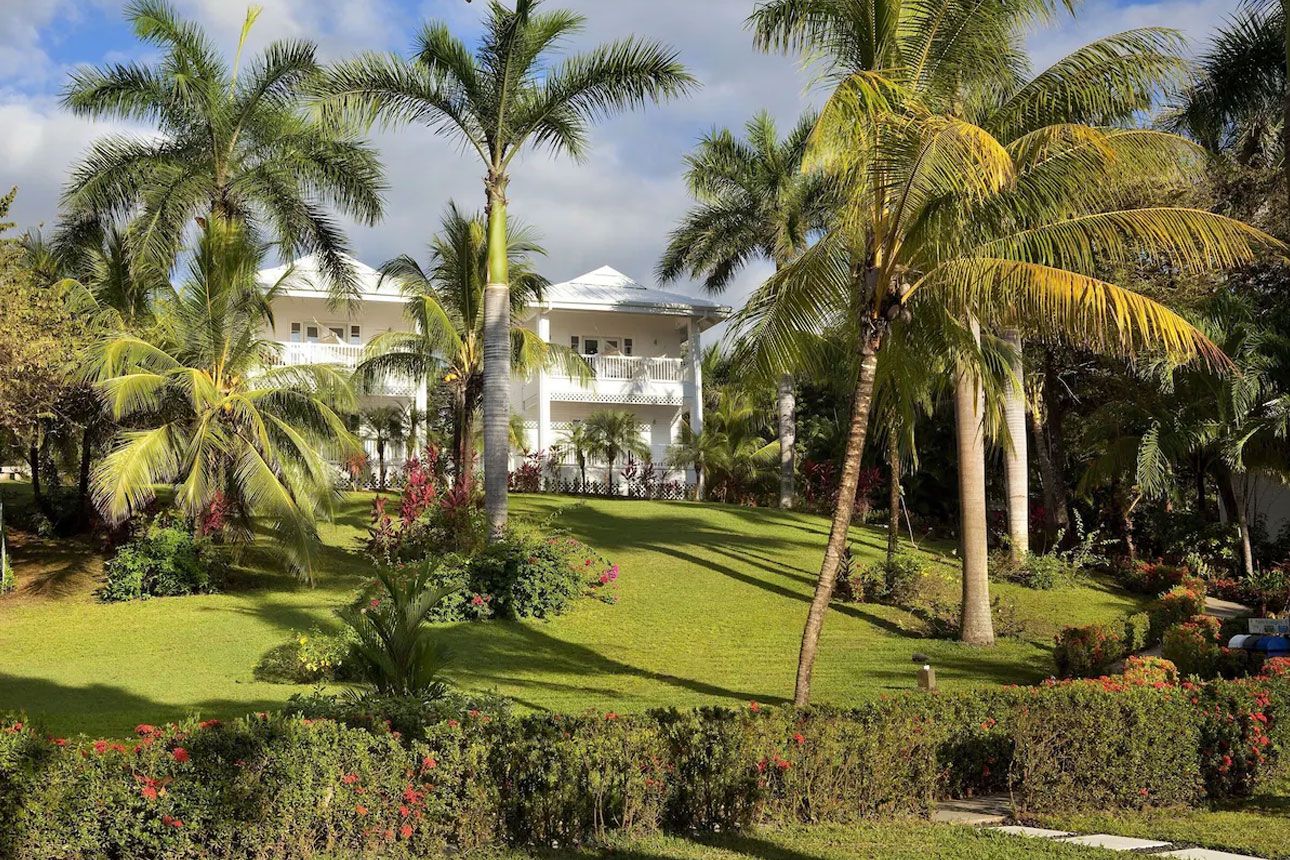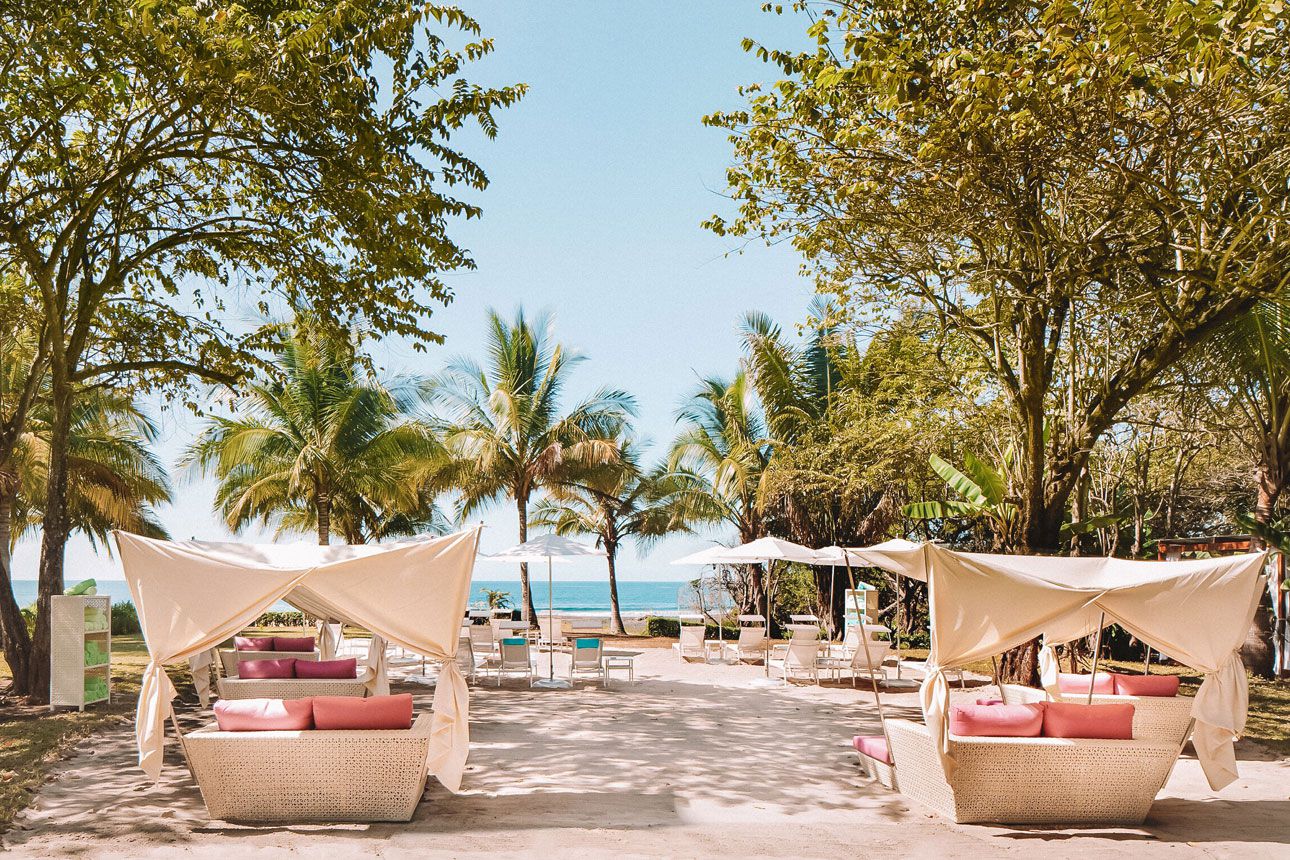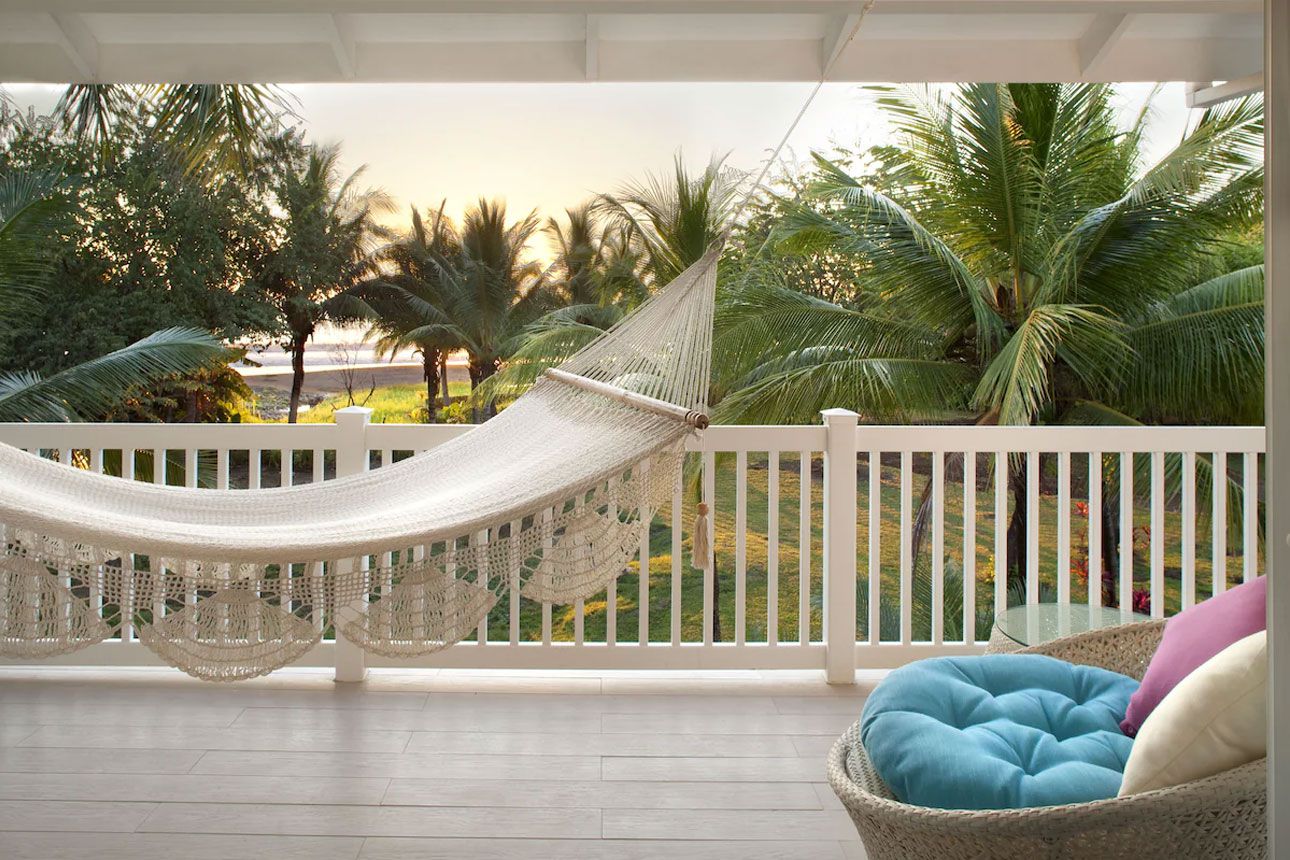 Hotel Azul Ocean Club Beachfront
Pool
Free WiFi
Free parking
$151.00
Price per night from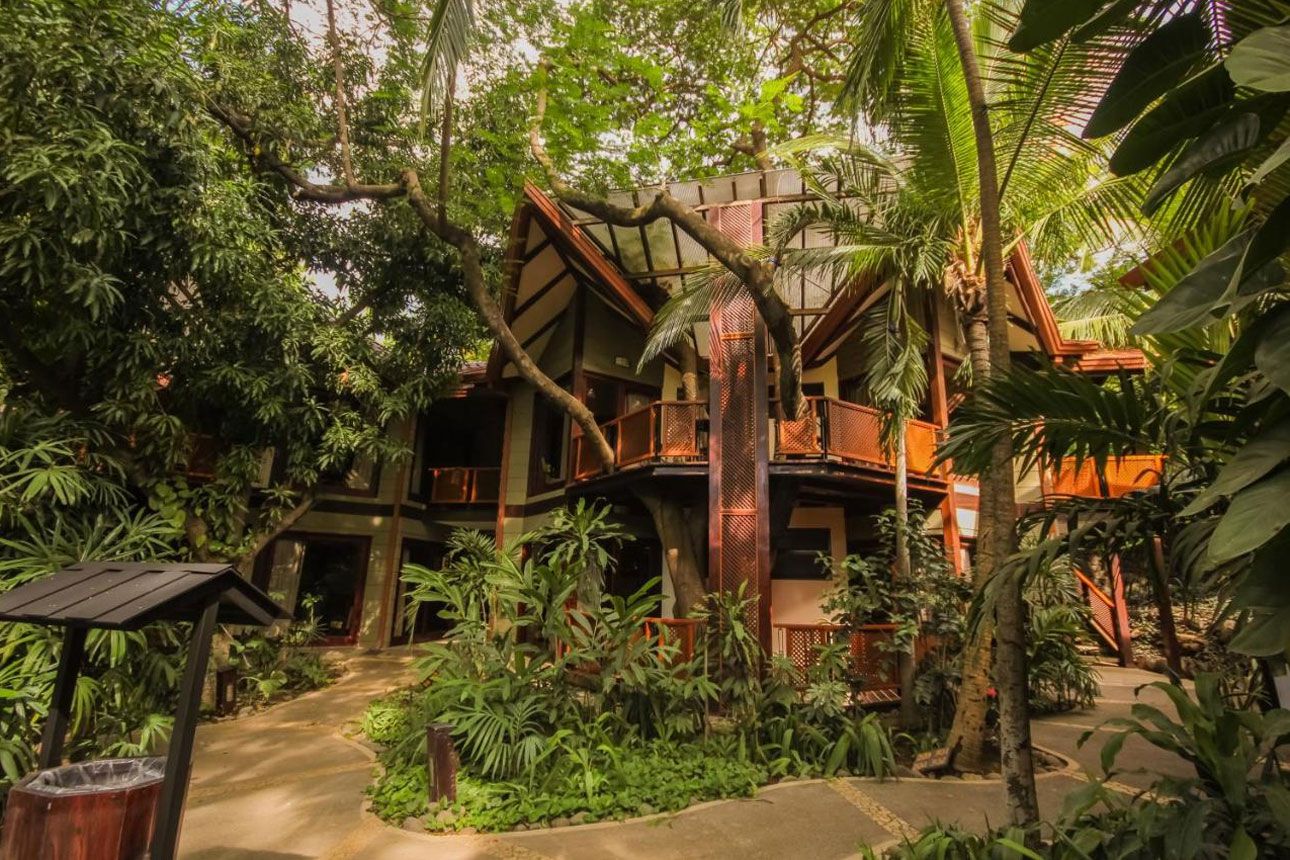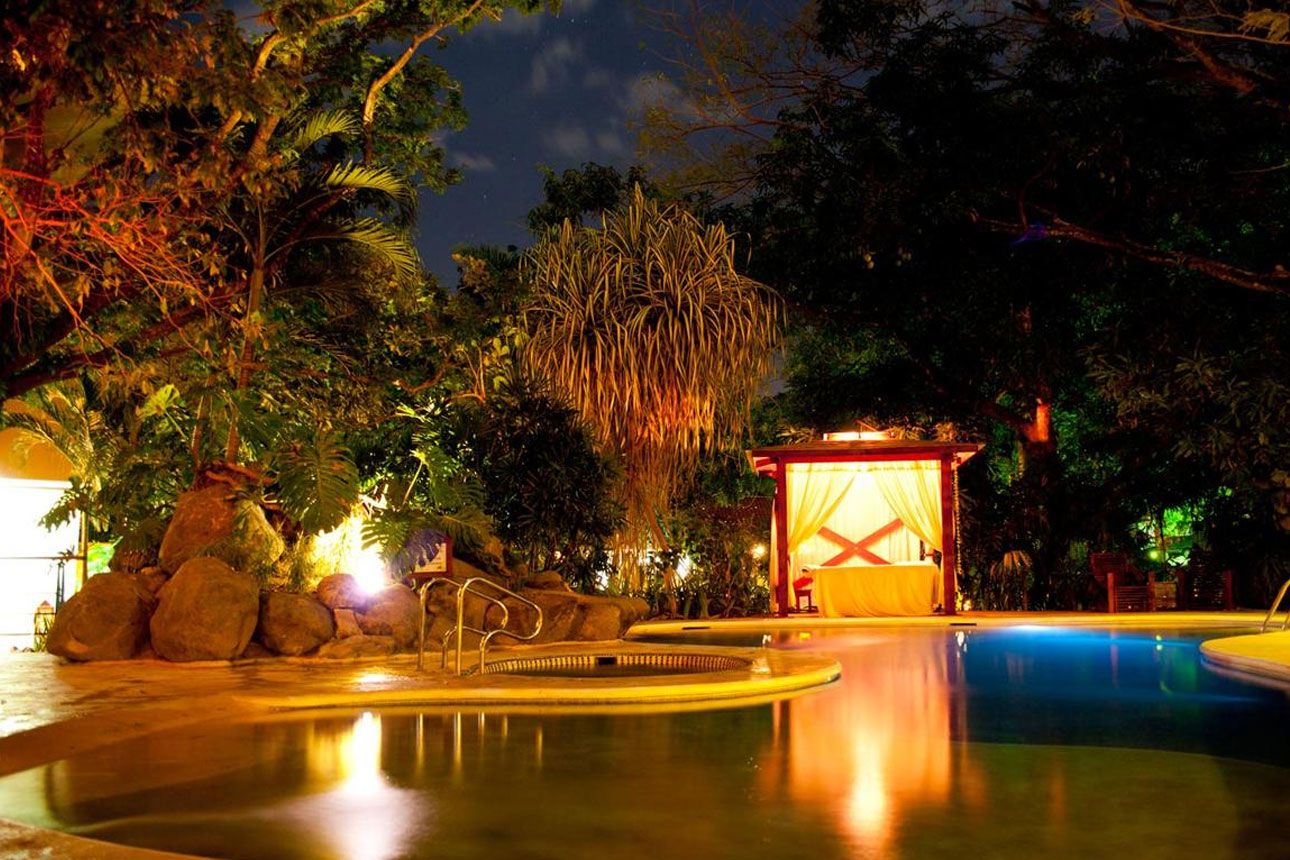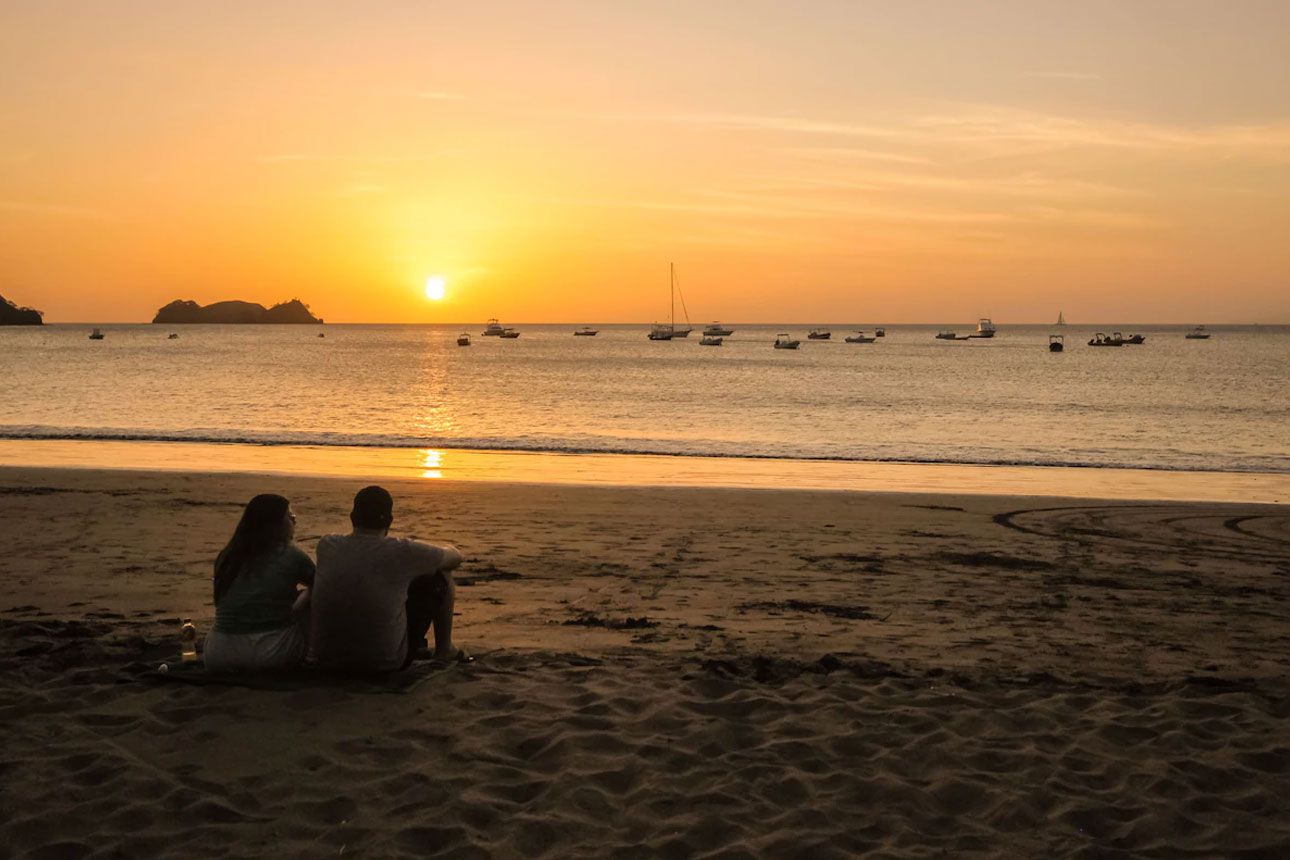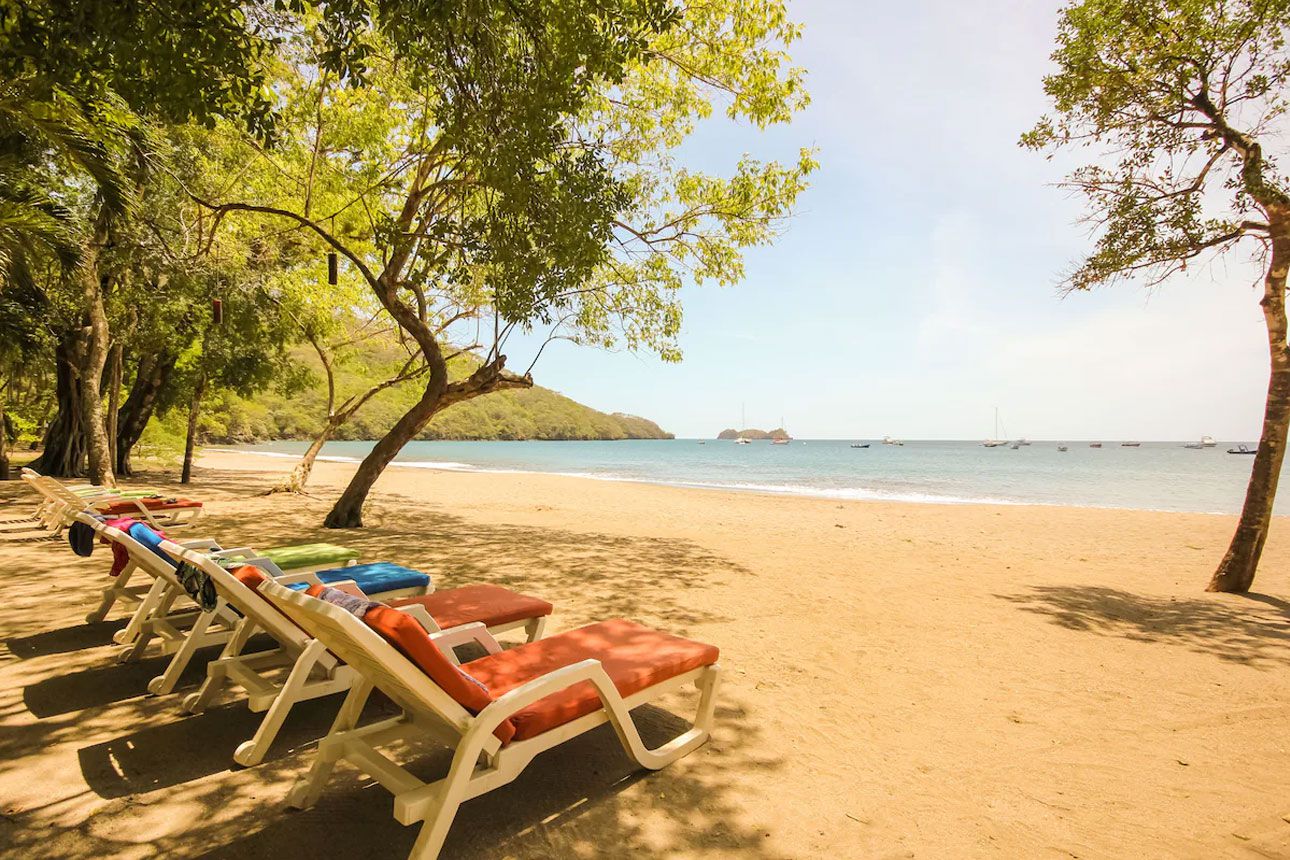 Hotel Bosque del Mar Playa Hermosa
Airport transfer
Free WiFi
Free parking
$171.00
Price per night from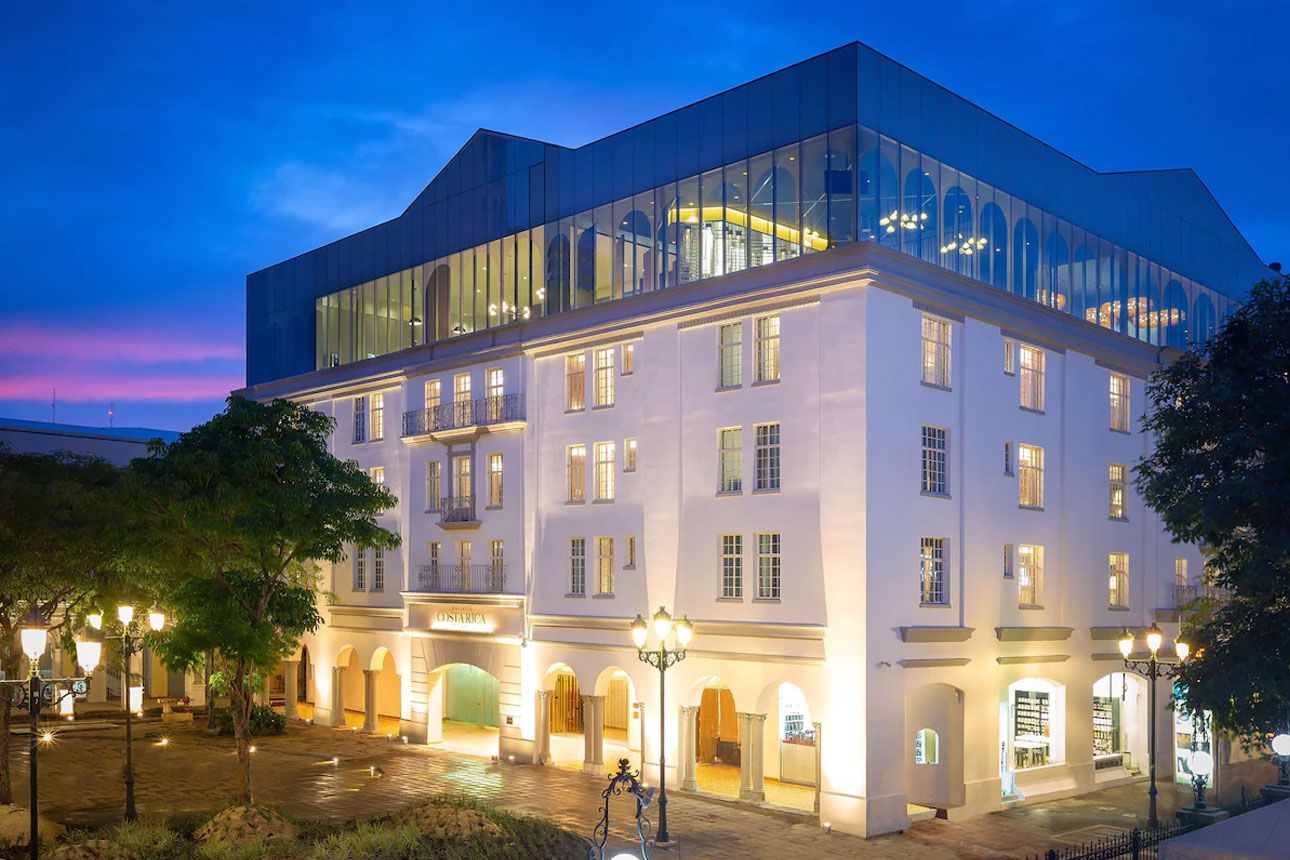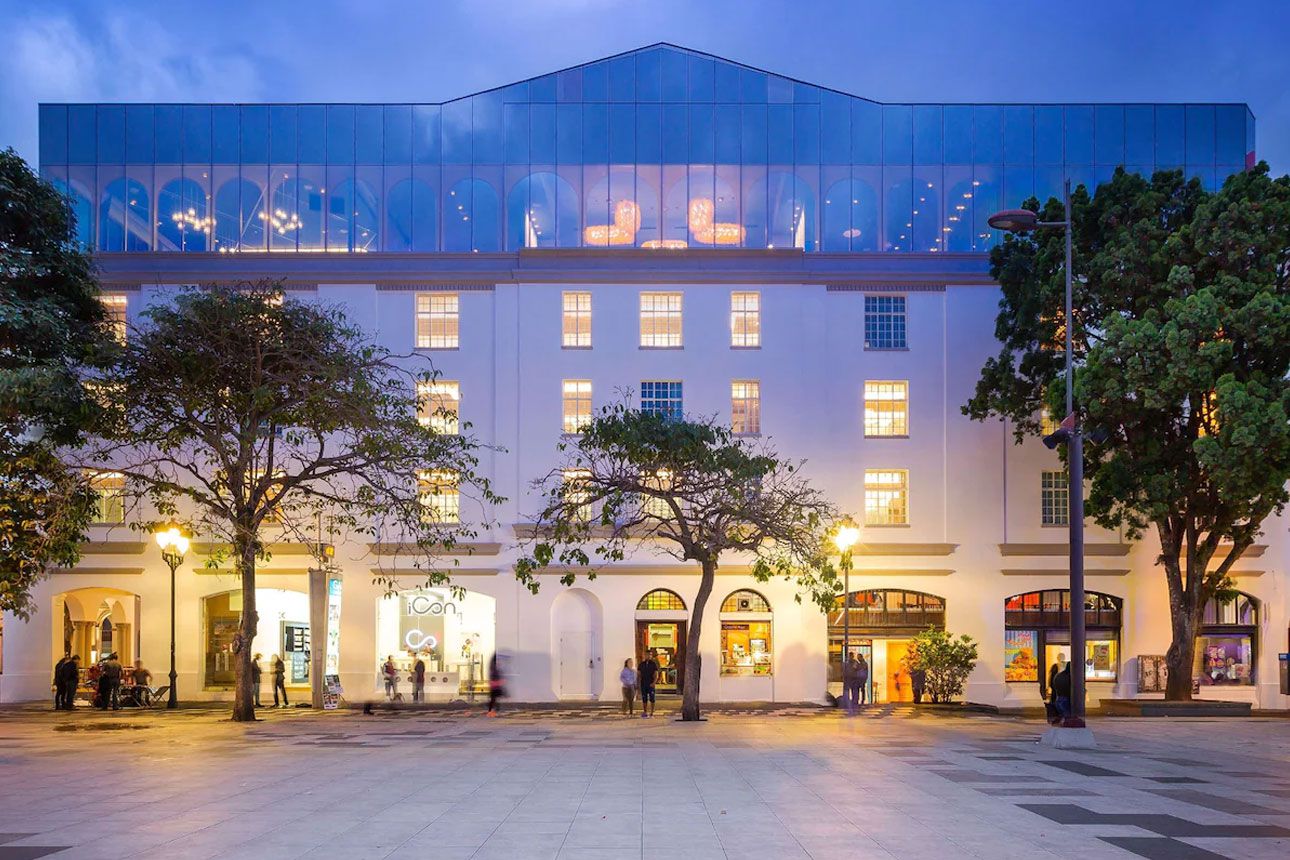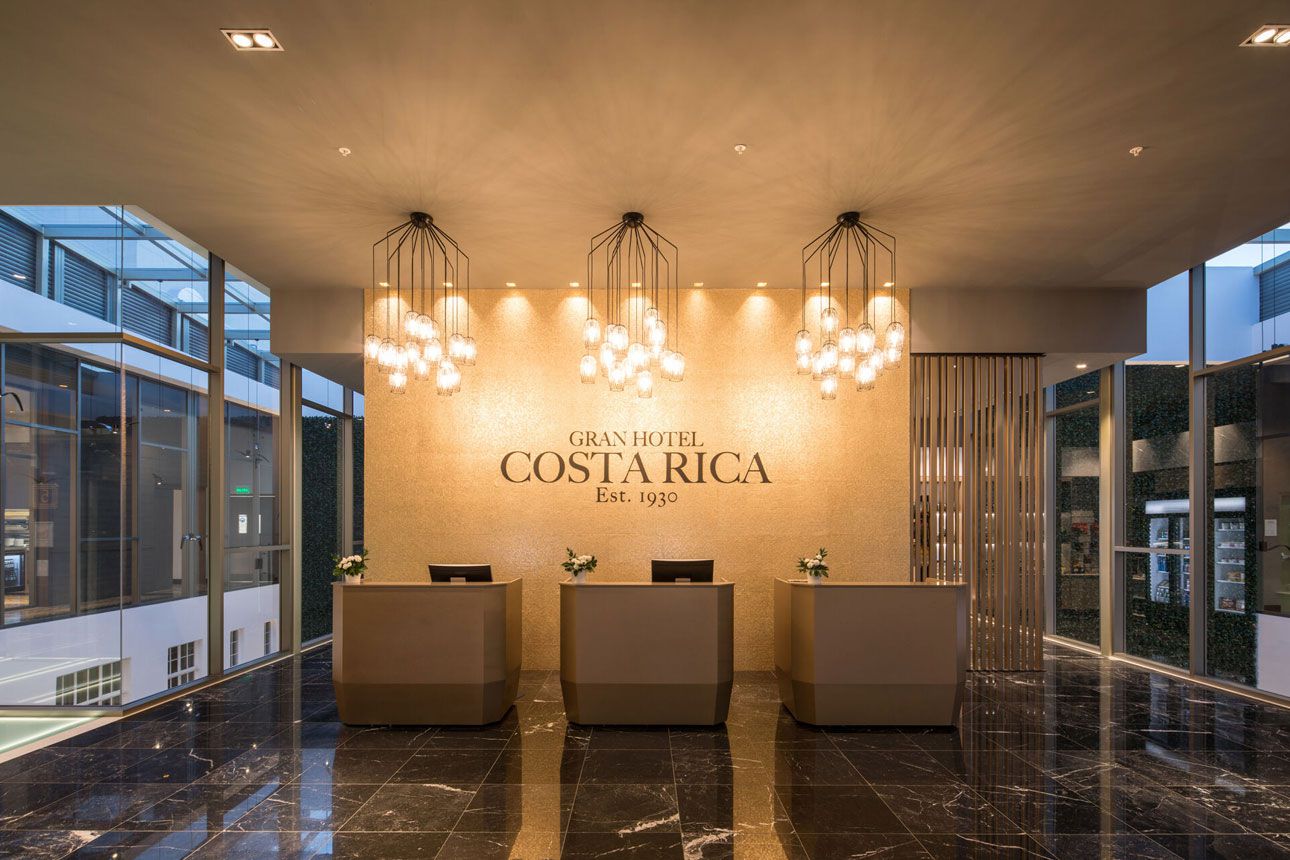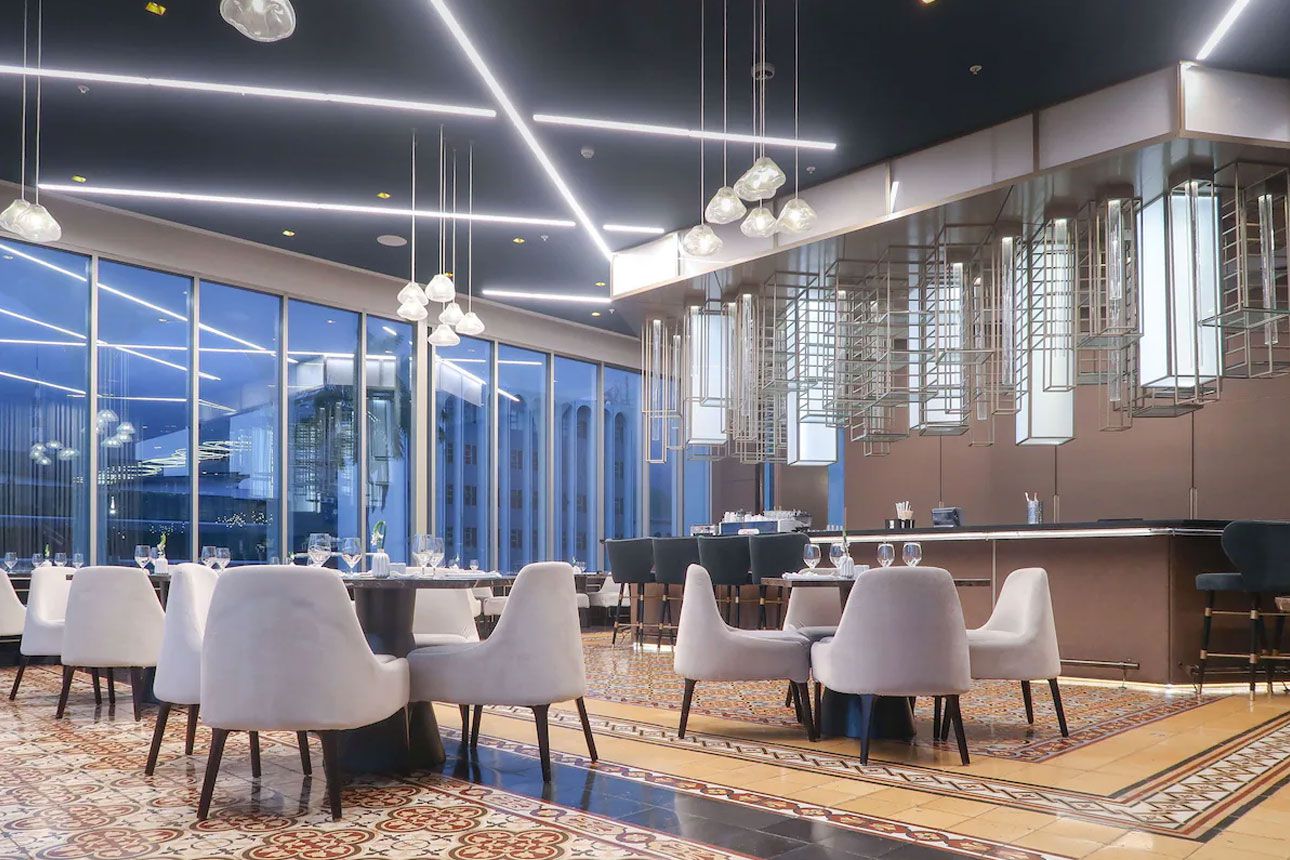 Gran Hotel Costa Rica, Curio Collection By Hilton
Air conditioning
Gym
Parking available
$140.00
Price per night from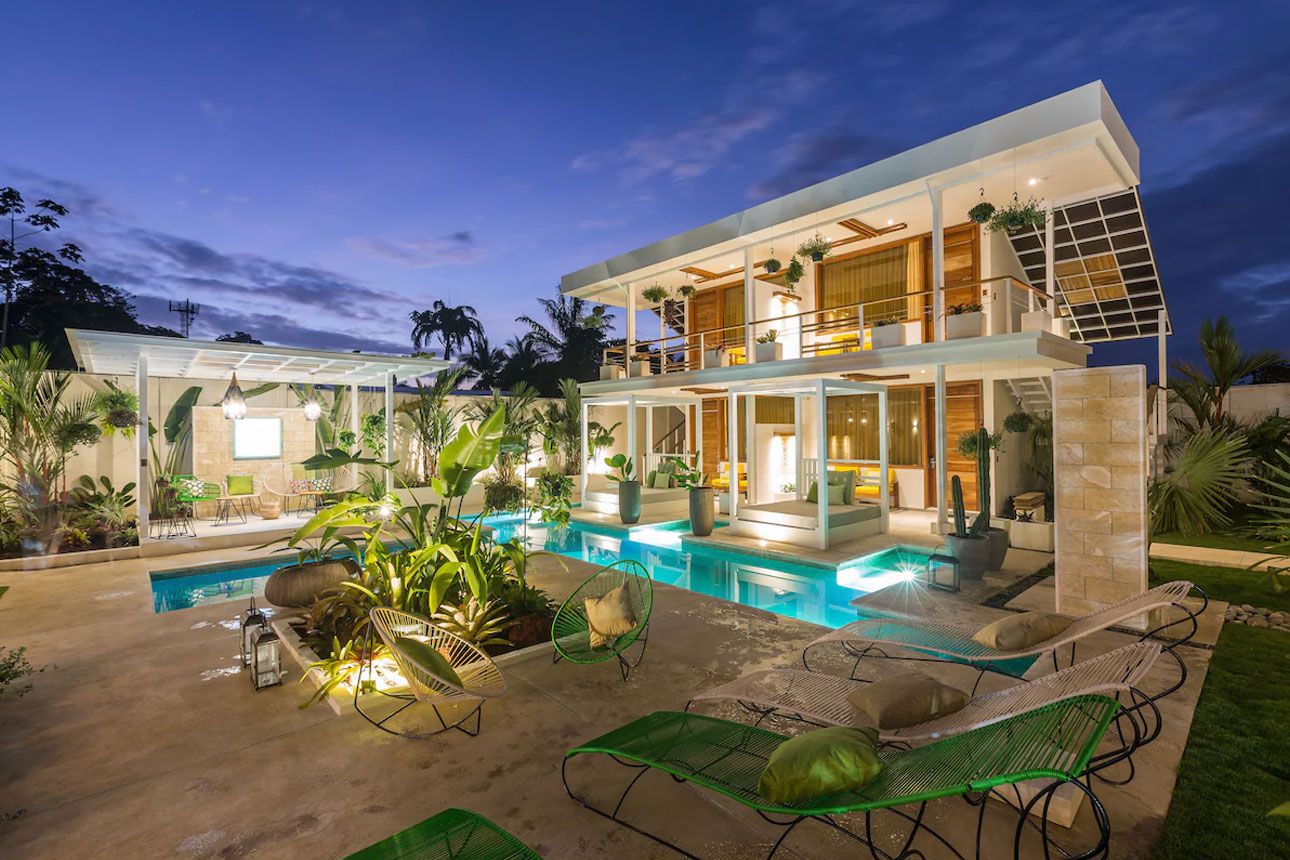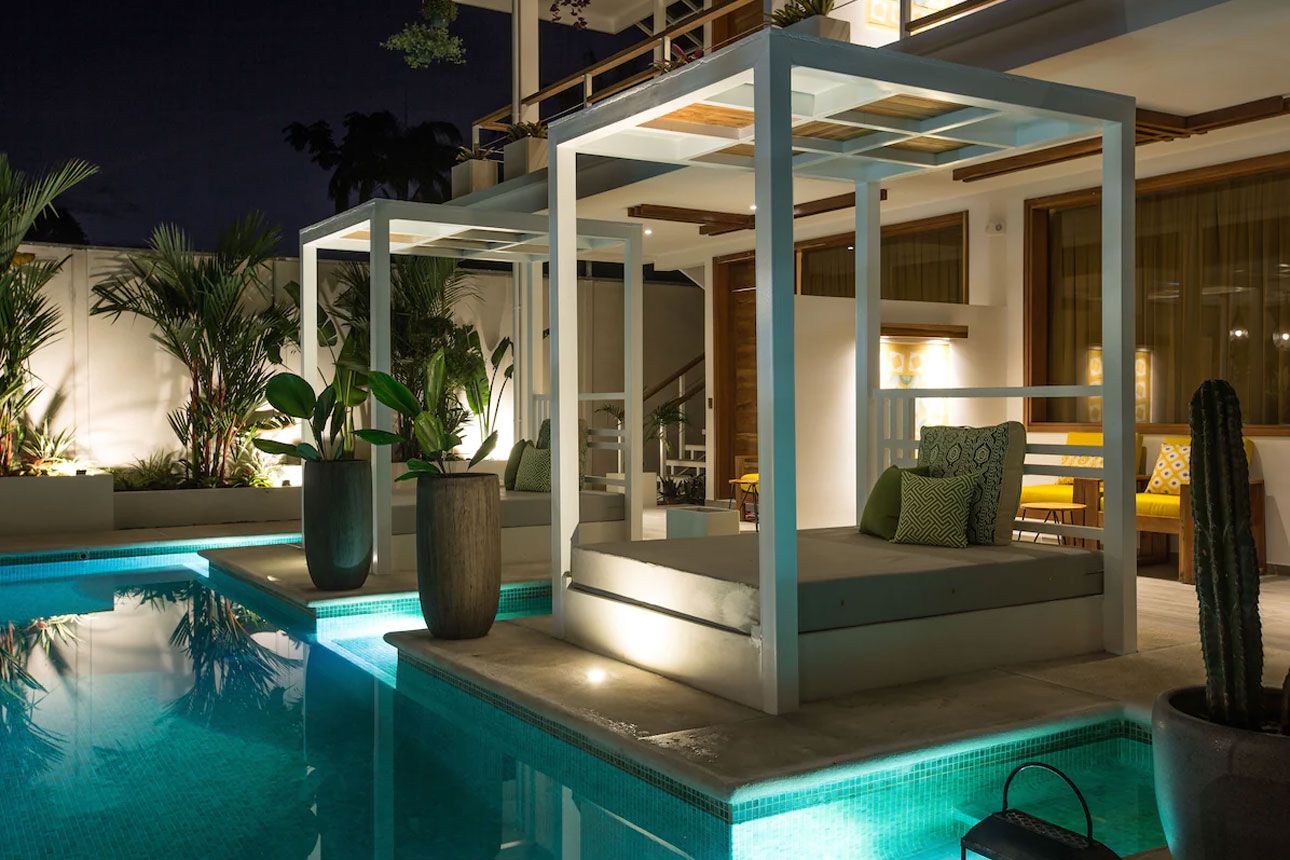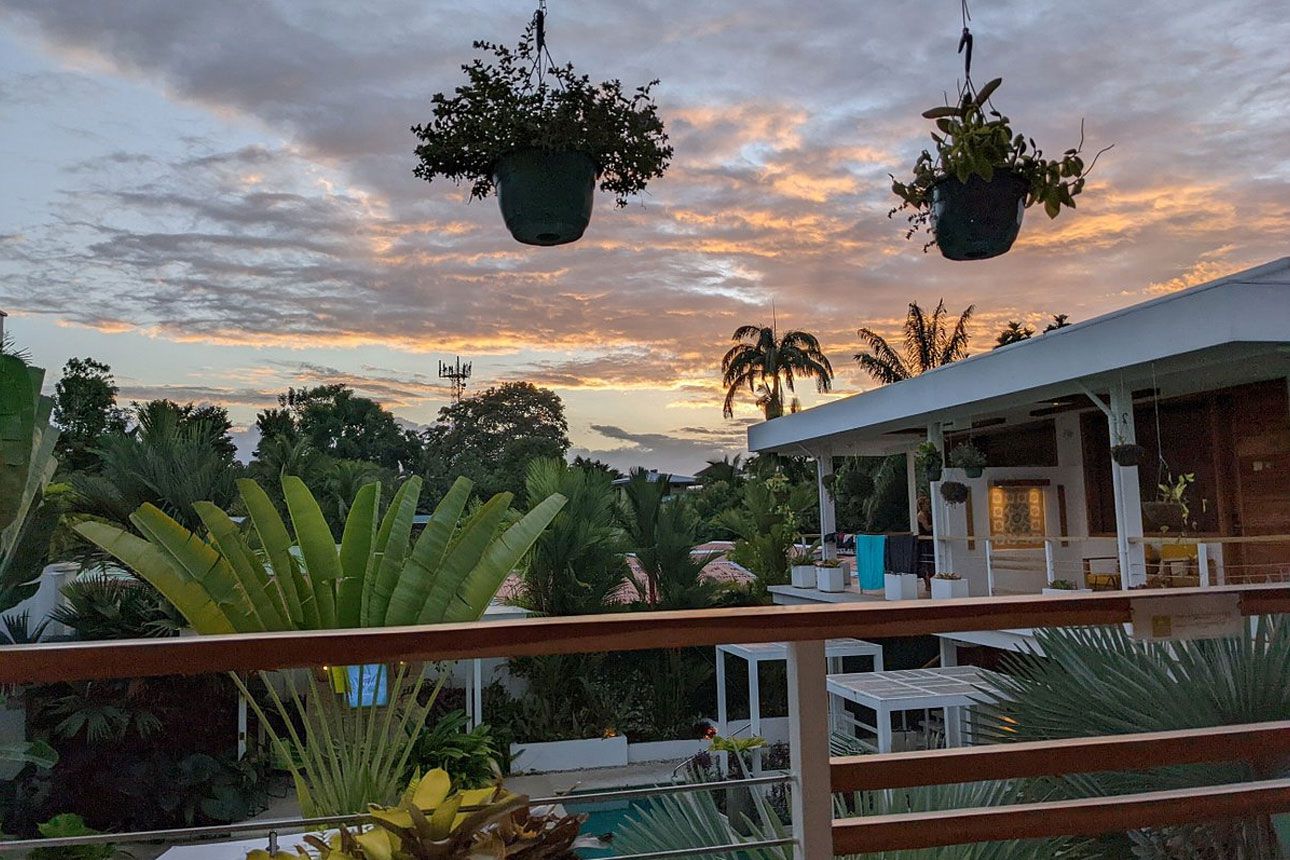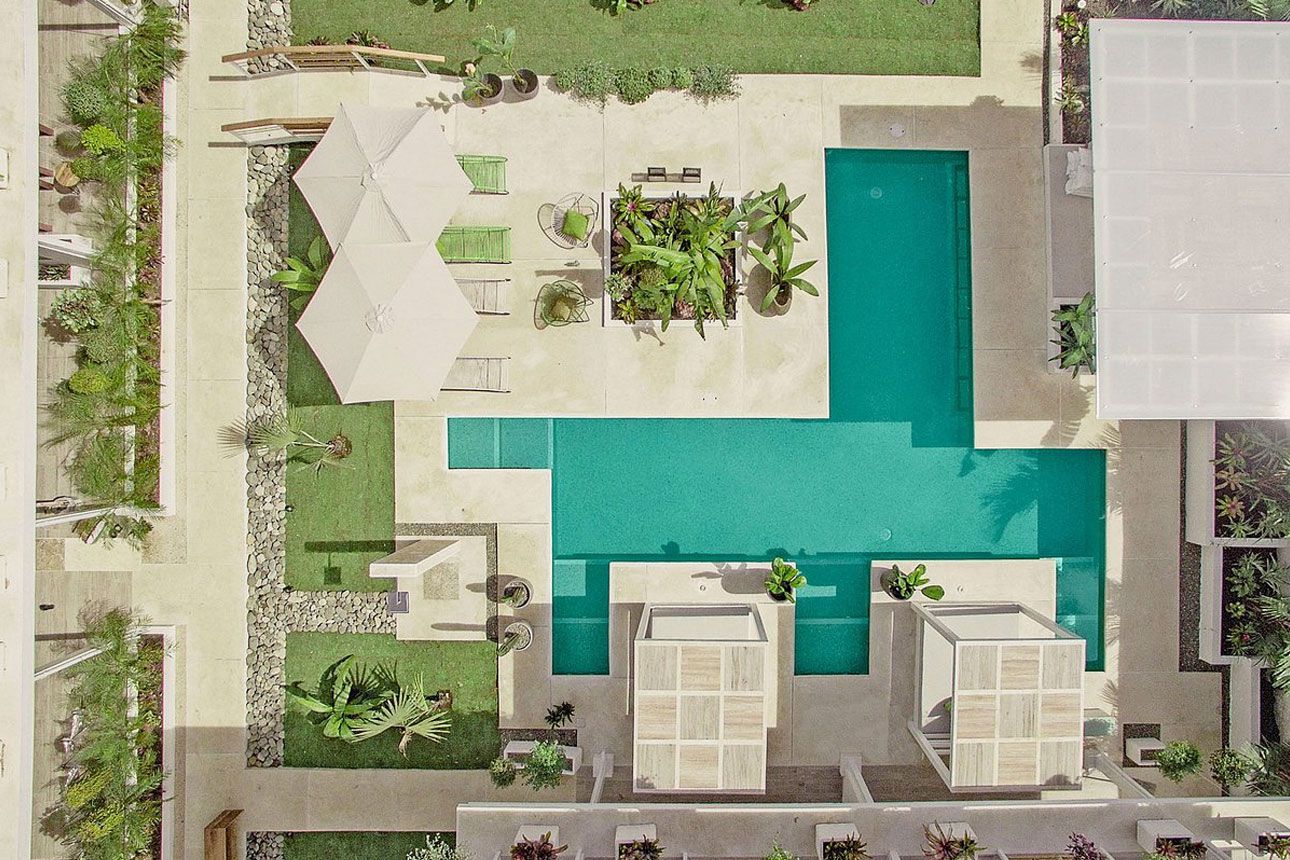 Umami Hotel - Adults Only
Free breakfast
Free WiFi
Pool
$169.00
Price per night from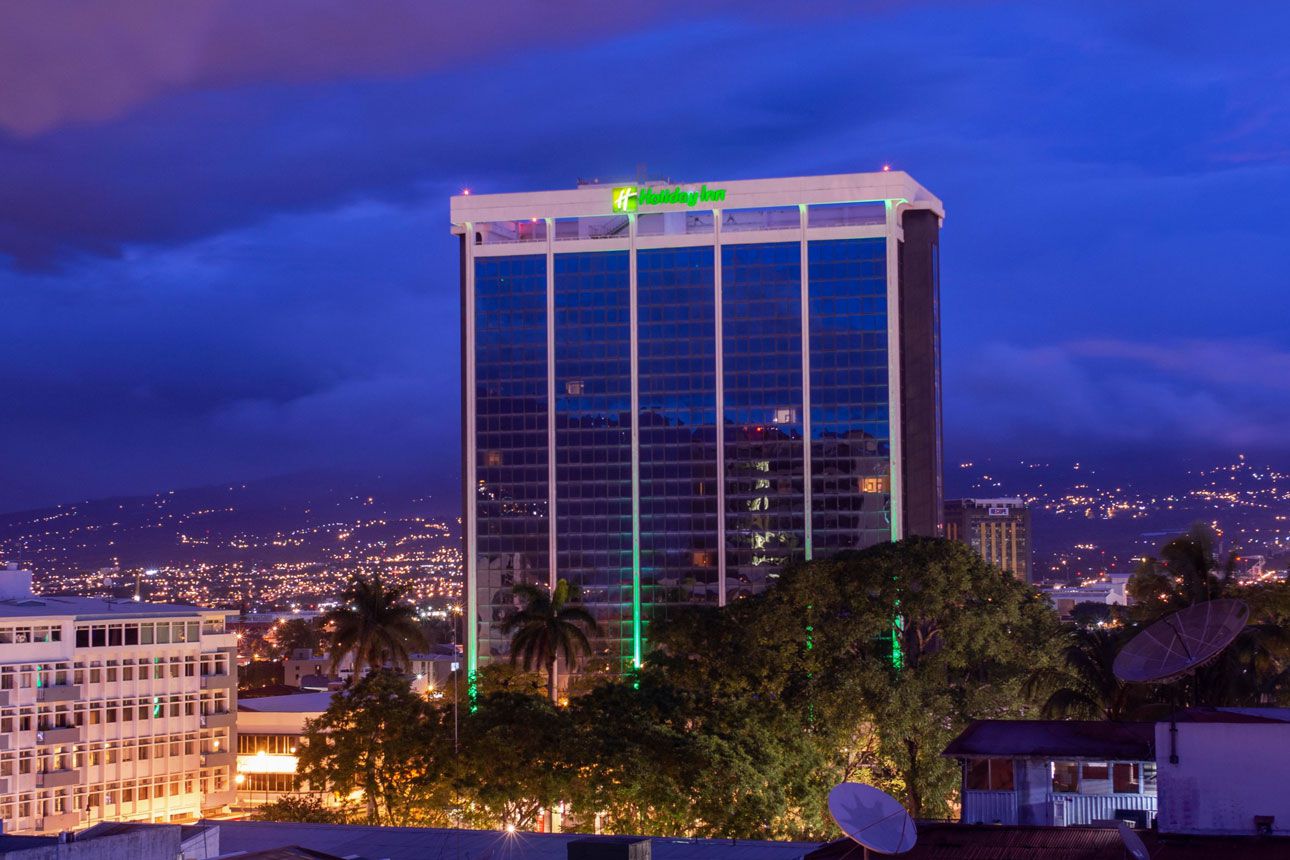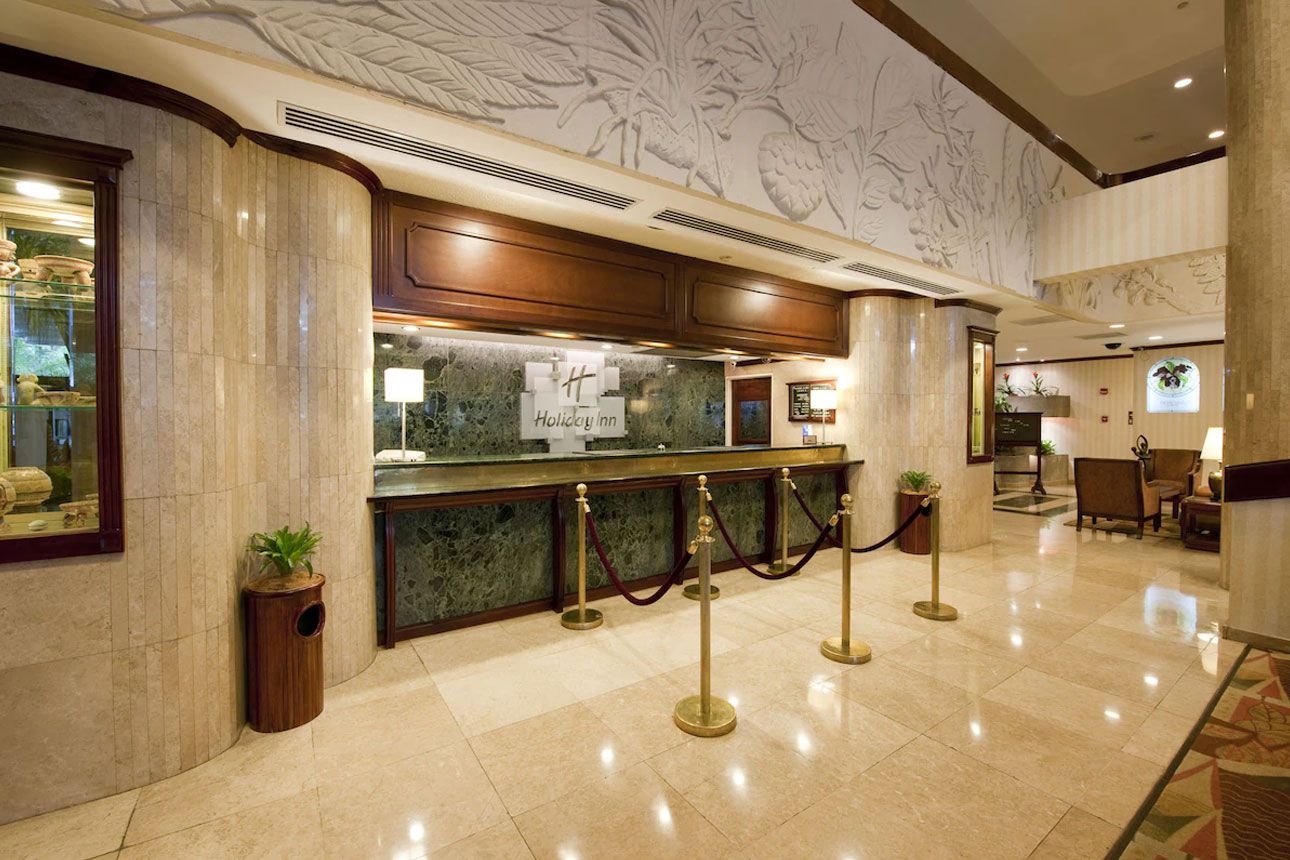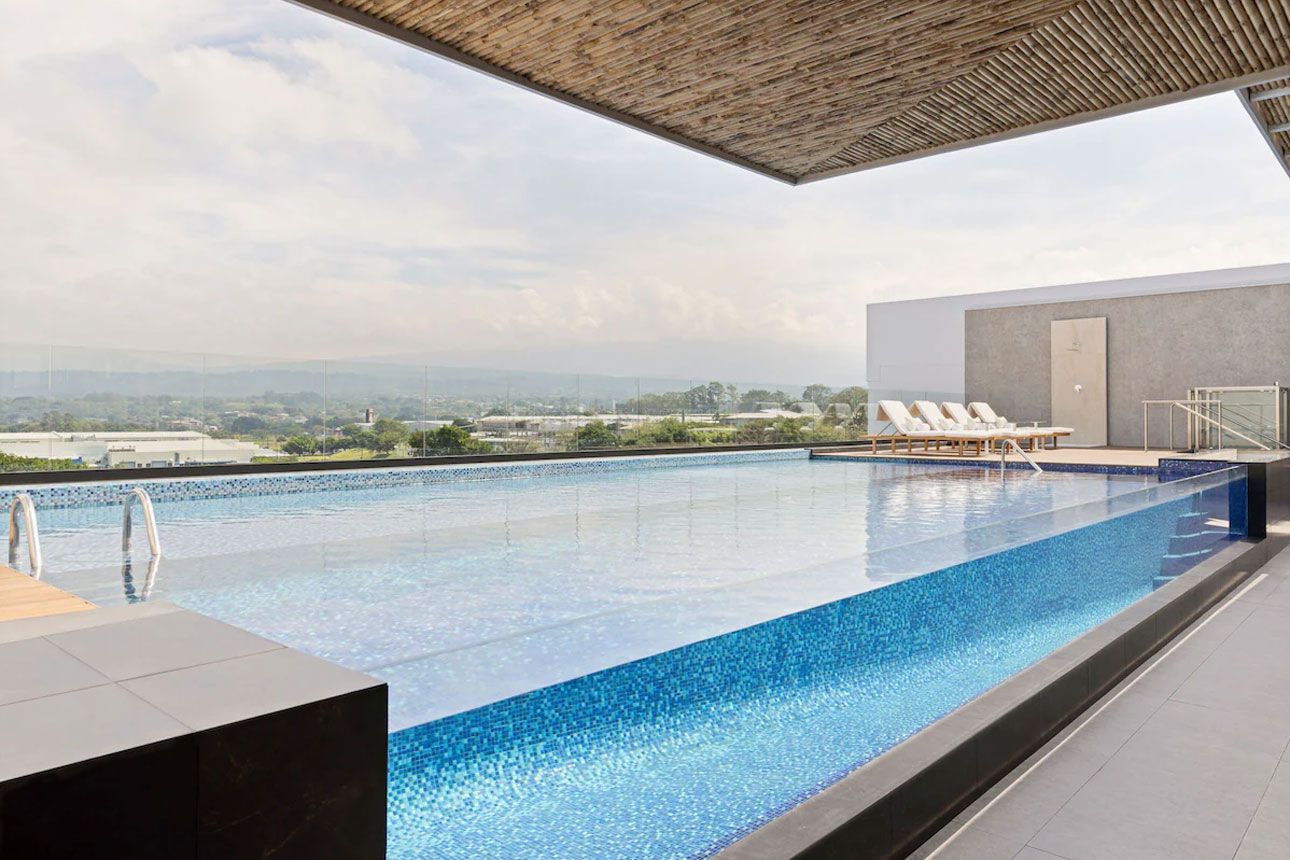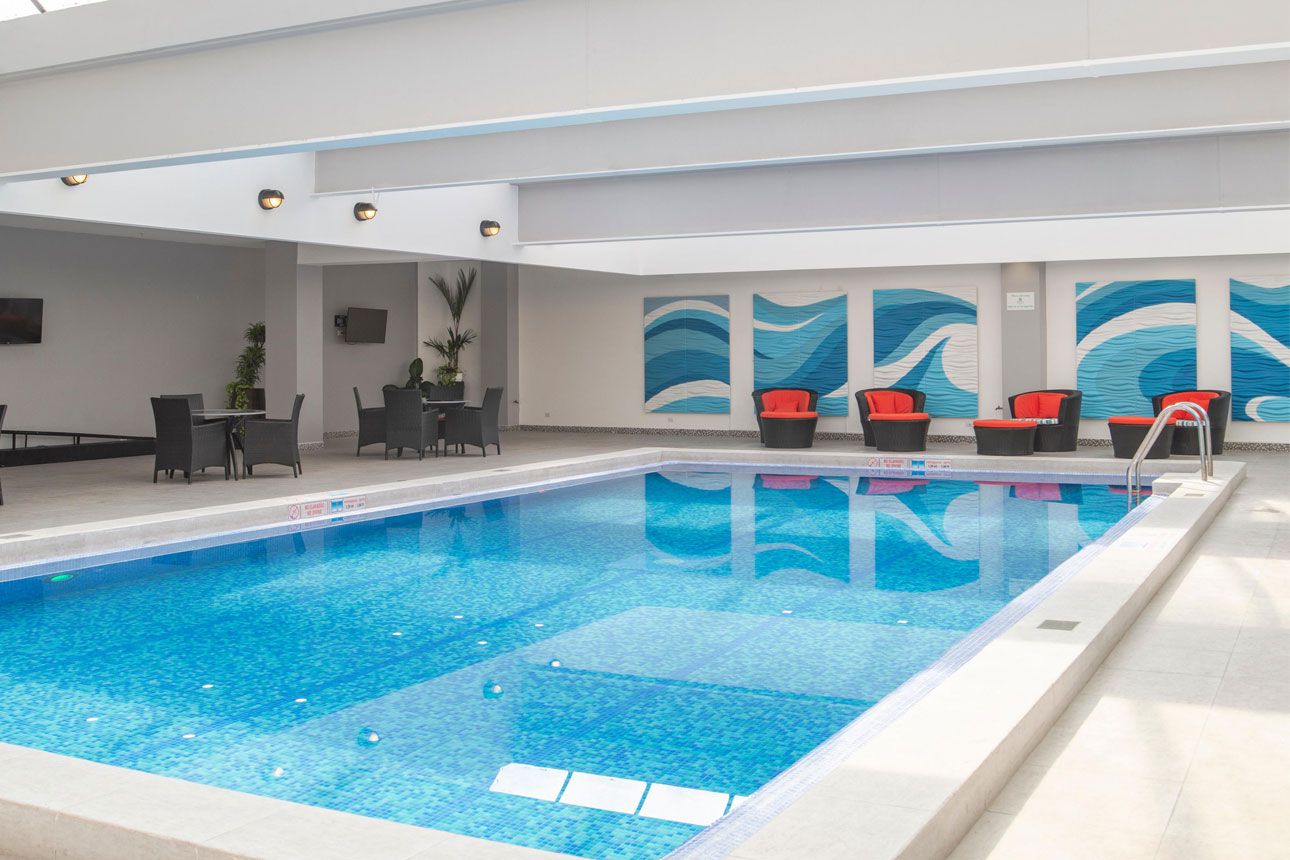 Holiday Inn San Jose Aurola, an IHG Hotel
Free WiFi
Airport transfer
Free parking
$113.00
Price per night from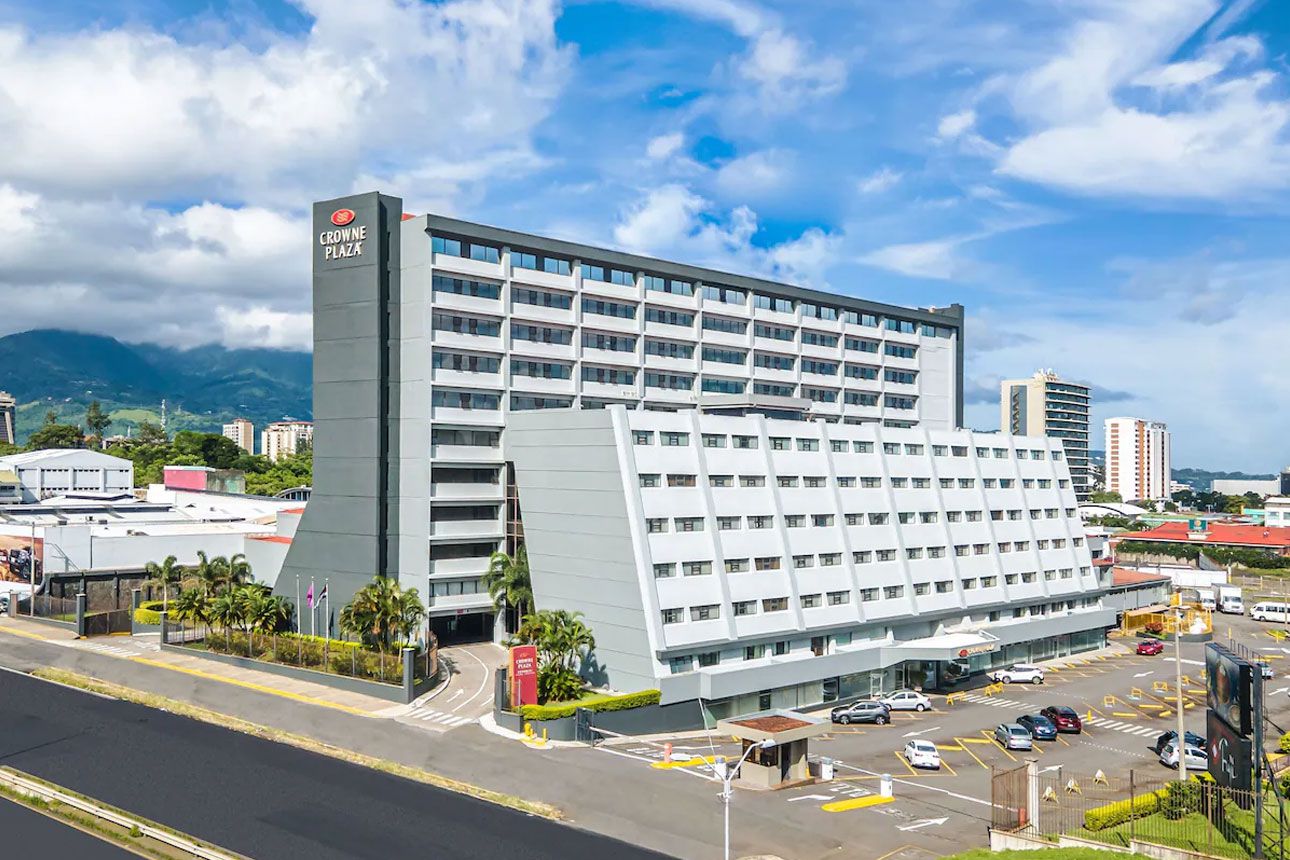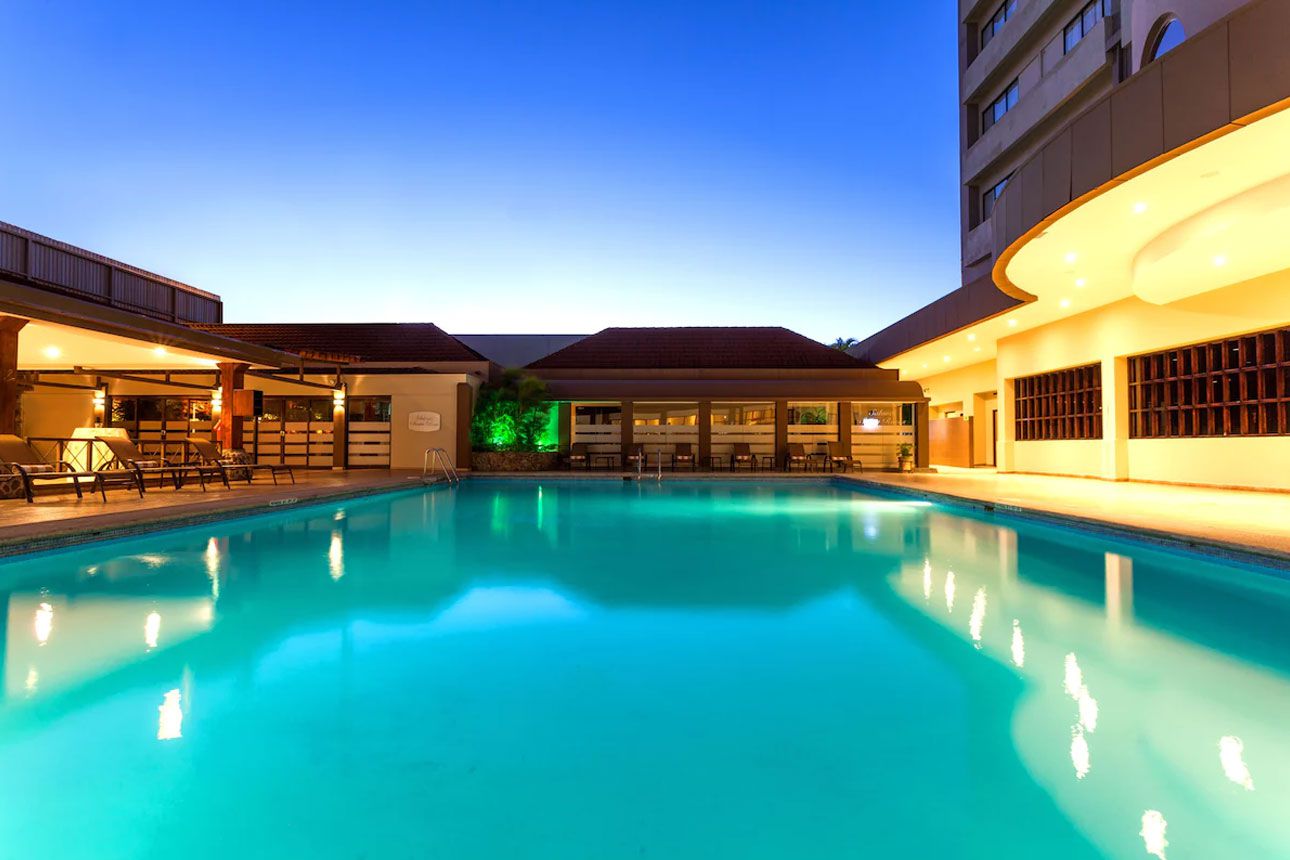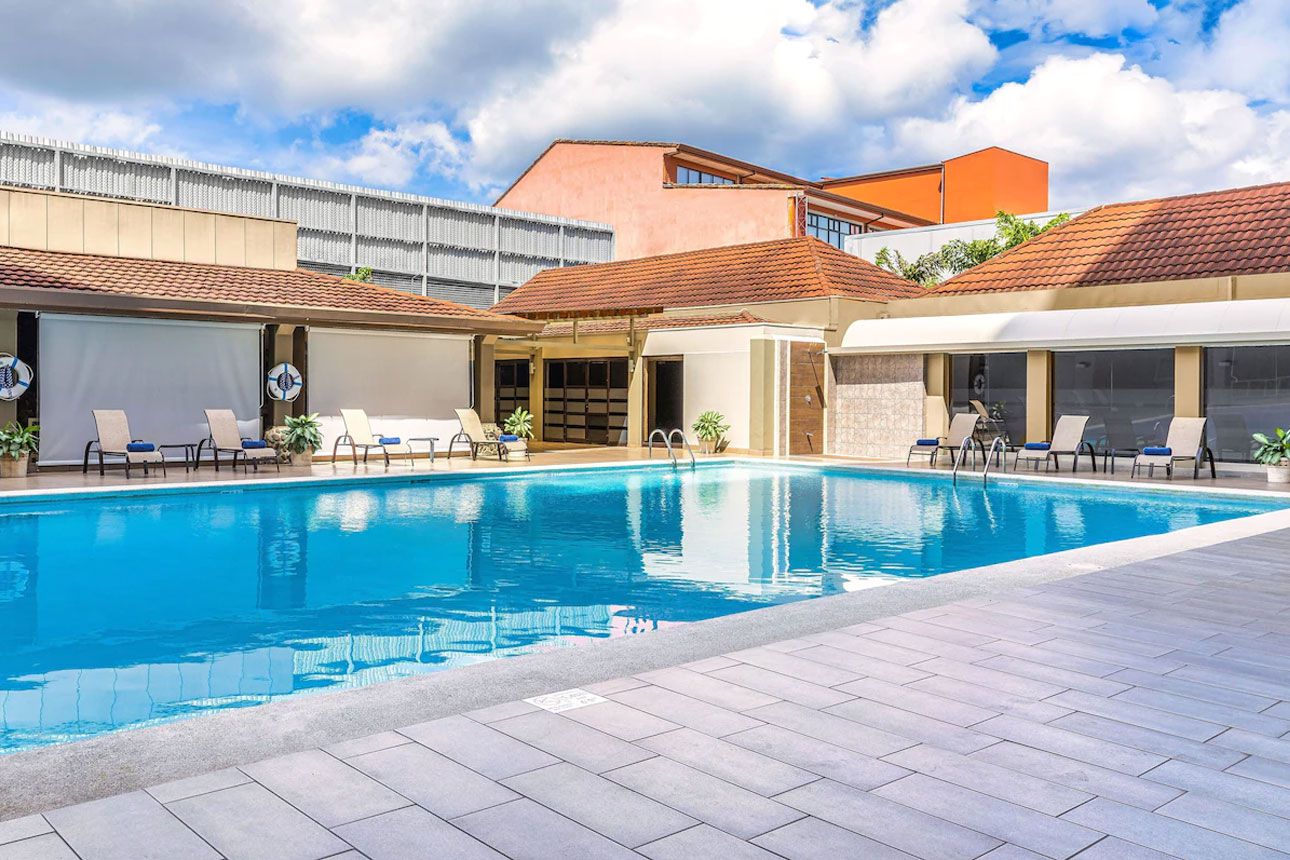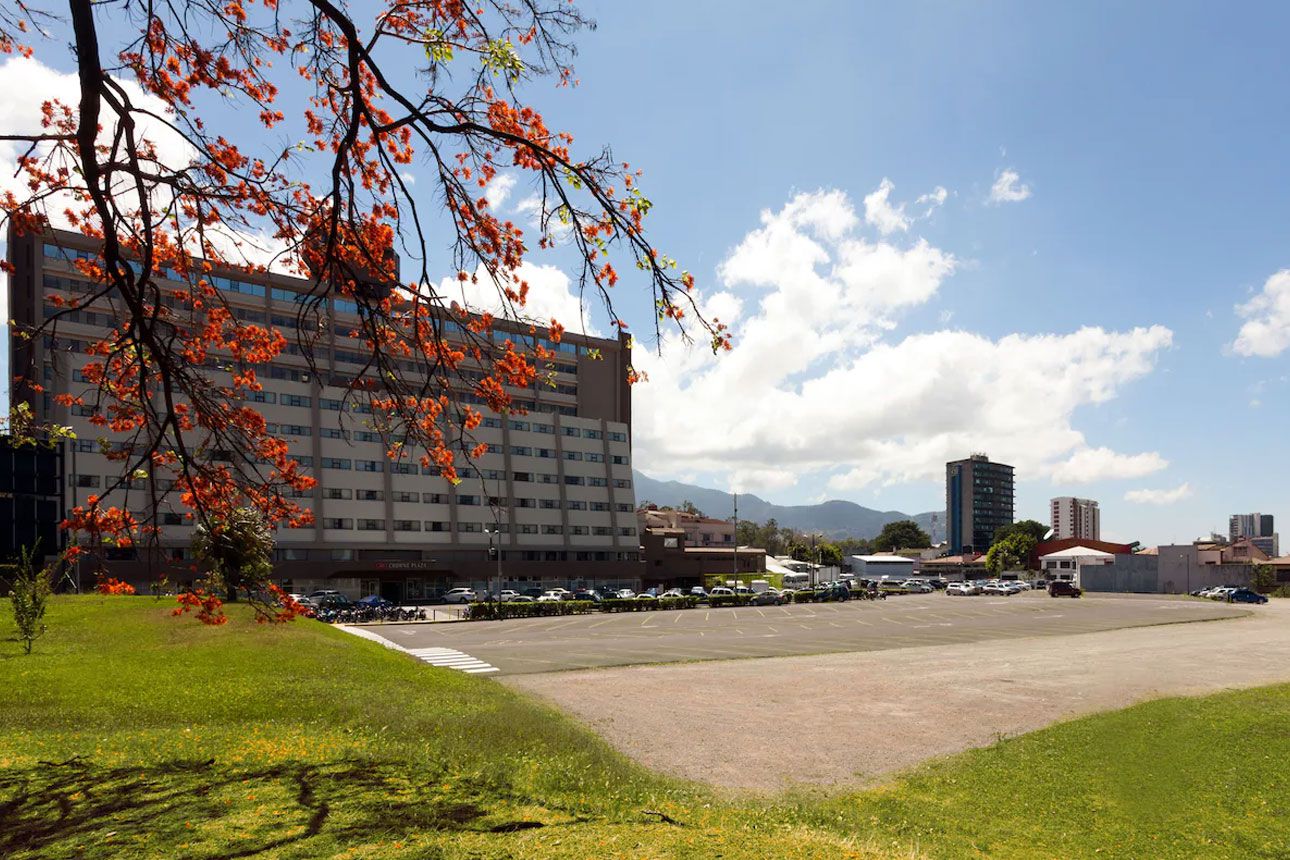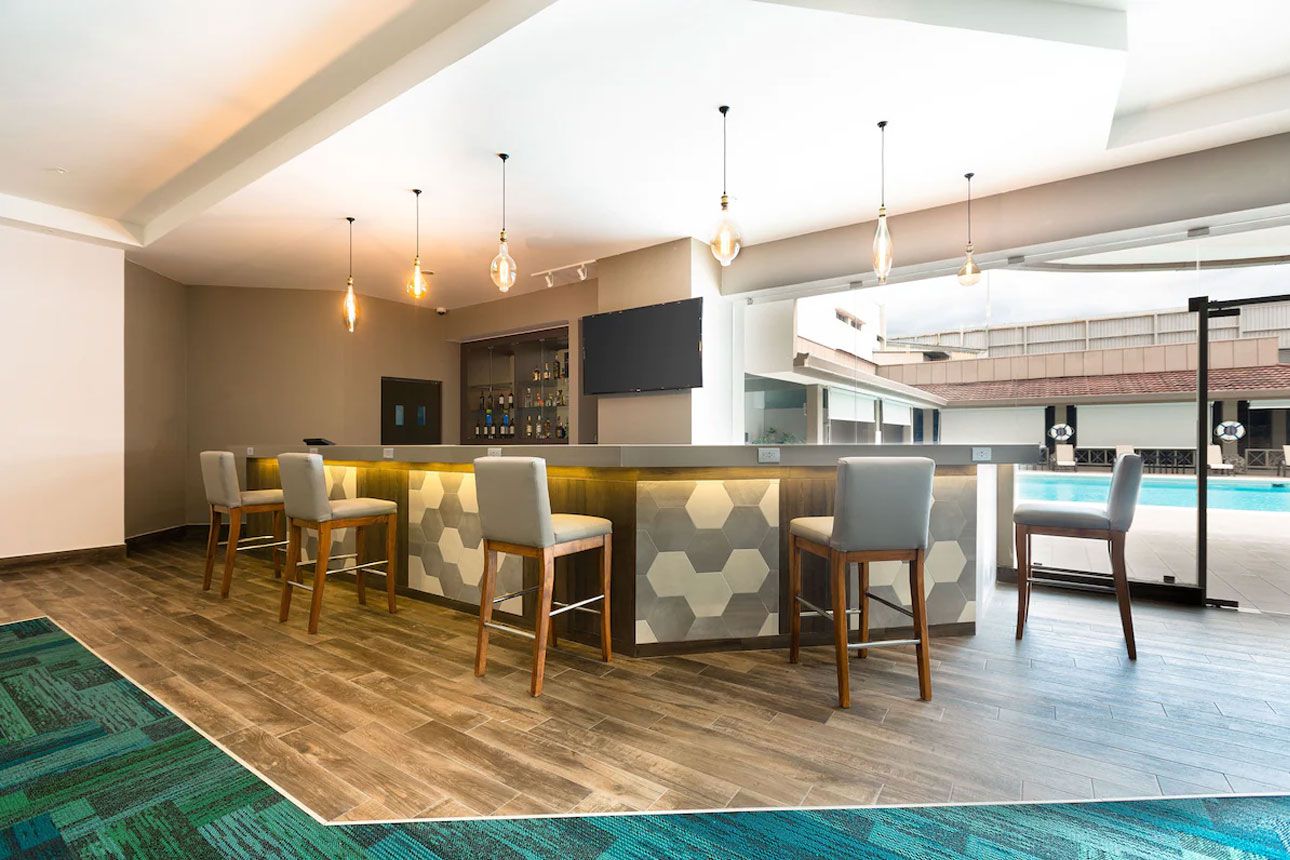 Crowne Plaza San José Corobicí, an IHG Hotel
Free parking
Pool
Airport transfer
$108.00
Price per night from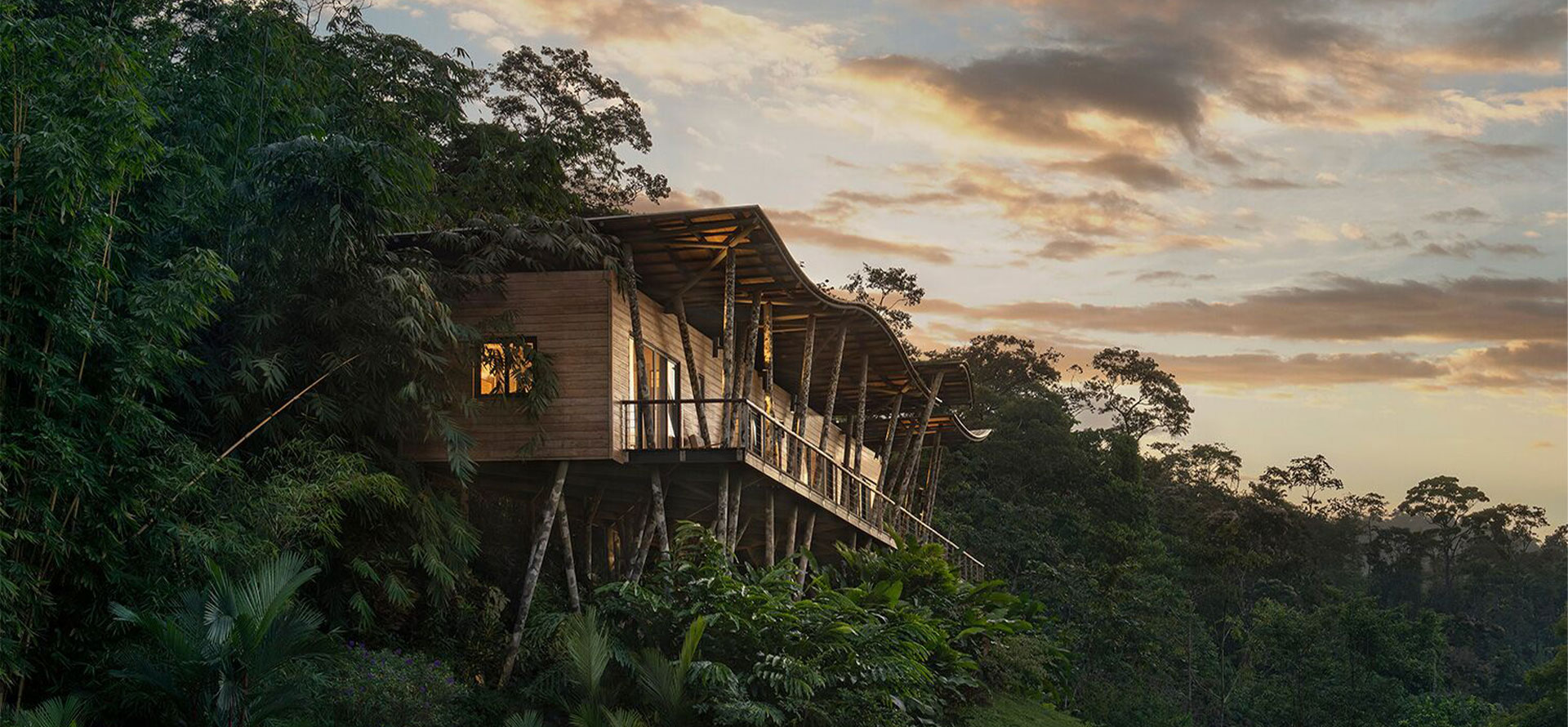 Best Time for Honeymoon in Costa Rica
Costa Rica has diverse ecosystems ranging from tropical beaches, forest regions, and deserts, which contribute to the difference in the weather conditions in the beaches compared to the highlands. The beaches can go up to 95 Fahrenheit, while the highlands may go as low as 45 Fahrenheit.
Costa Rica is a fantastic place to visit in the dry season between December and April. The sun stays out longer during this period and is ideal for visiting the beaches and experiencing the rain forests. However, this period draws a larger crowd, so if you choose to visit during this period, your honeymoon may not be as private as you may want. The green season runs from May to November and has cooler temperatures, but it attracts a smaller crowd.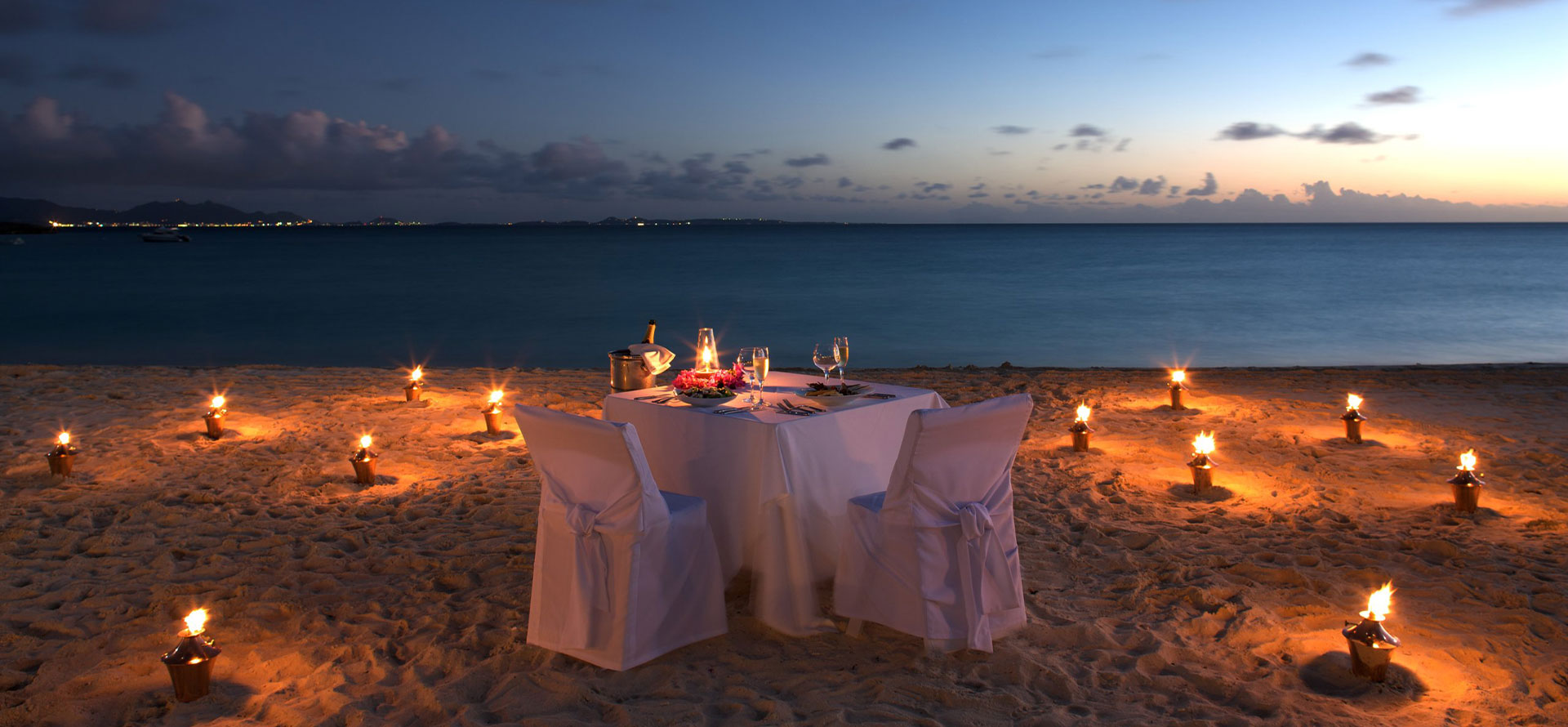 Average Cost
Accommodation prices vary greatly depending on the season you choose to visit Costa Rica.
It is usually more expensive to find lodging during the warmer periods (between December and mid-April) because of the larger crowds these seasons attract. However, the perfect weather makes the extra expense worth it.
Hotels and other accommodation options may vary in Costa Rica, as they all offer different services. Activities such as zip-lining and surfing may also add to your travel expenses.
The low season usually coincides with the green season, which is usually between May to November/mid-December. Prices are lower as crowds become sparse. In conclusion, the average cost will be determined by your personal needs and the time you visit Costa Rica.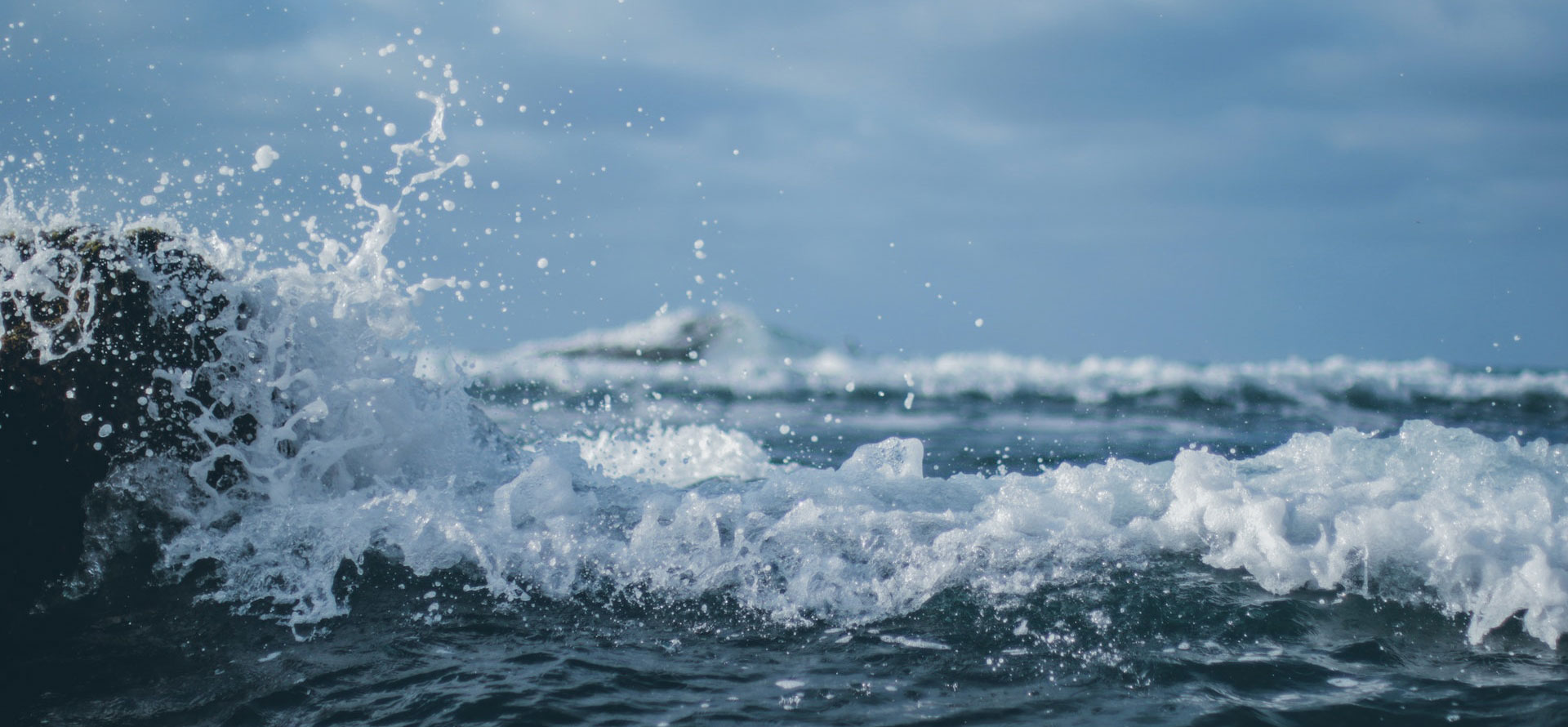 Things to Do in Costa Rica for Honeymoon
Costa Rica is a favorite destination for lovers of Mother Nature, with its many beaches and the famous Arenal Volcano. There are other activities to enjoy while you are on your honeymoon in Costa Rica. Here are a few items you can add to your Costa Rican honeymoon itinerary:
Visit La Fortuna

— Home of the country's most famous hot springs. Is anything more romantic than soaking in natural hot springs surrounded by lush tropical rainforest? La Fortuna is home to the world-famous Arenal Volcano, an active volcano that heats up nearby springs. This is definitely one of the many pleasant stops to make while on your honeymoon in Costa Rica.

Visit Monteverde

— With its cooler temperatures (compared to the rest of Costa Rica), the misty cloud forest presents the perfect opportunity to secure some warmth under the sheets as newlyweds. With various accommodation types to choose from, Monteverde also offers activities such as zip-lining in the cloud forest, paying a visit to a coffee plantation, and hiking.

Visit Siquirres

— This destination is famous for the luxury treehouse retreat located in nearby Limon. It offers you the most blissful romantic stay while basking in nature away from the hustle and bustle of the urban area. The views from the treehouse are mesmerizing, to say the least, and there are many stores and shops to gather souvenirs for your future family too! White water rafting is also a popular activity amongst vacationers in this region.

Visit Puerto Viejo

— With beautiful beaches like Chiquita, Negra, and Punta Uva located here, it is no surprise this destination is amongst the top spots for honeymooning in Costa Rico. This destination has a vibrant nightlife, and it opens its arms to party-goers. You could enjoy live music, go surfing, swim, and shop for handmade jewelry to keep you active while visiting.
Conclusion
Depending on when you visit, your budget, and your personal preference, Costa Rica is a fun and safe place to visit, especially for new lovers looking to make memories to last a lifetime. Hopefully, this article has given you clues on when and where to visit when you visit the South American haven of Costa Rica.
One thing is sure! Costa Rica will receive you with open arms whenever you choose to visit.
FAQ
Is Costa Rica a good place for a honeymoon?
Yes, Costa Rica is an excellent choice for a honeymoon destination! Costa Rica is home to some of the world's most beautiful beaches, rainforests, and volcanoes, and its people are known for their friendly hospitality. There are plenty of activities to keep newlyweds busy, from exploring the jungle to relaxing on the beach.
What is the best beach for a honeymoon in Costa Rica?
This is a difficult question to answer, as there are so many beautiful beaches in Costa Rica! However, some of the most popular honeymoon beaches include Playa Hermosa, Playa Flamingo, and Playa Conchal. These beaches offer stunning scenery, plenty of amenities, and plenty of things to do. No matter which beach you choose, you're sure to have a magical honeymoon in Costa Rica.
What is a good time to visit Costa Rica for a honeymoon?
The best time to visit Costa Rica for a honeymoon is during the dry season, which runs from December to April. During this time, the weather is usually sunny and dry, making it ideal for beach vacations. However, keep in mind that this is also the busiest time of year in Costa Rica, so you may want to avoid the crowds by visiting during the shoulder season (May-November).
What to do in Costa Rica for Honeymoon?
There are plenty of things to do in Costa Rica for a honeymoon! Many newlyweds spend their time relaxing on the beach, but there are also plenty of activities for those who want to stay active. Popular activities include surfing, zip-lining, hiking, and bird watching. No matter what your interests, you're sure to find plenty to do in Costa Rica on your honeymoon.
Top Hotels & Resorts
Tags: best travels deals, hotel downtown napa, airport hotel indianapolis, bora bora all inclusive family resort, best luxury hotels st thomas, hotels in joshua tree national park, best family resorts in us virgin islands, glass floor mexico bungalow, turks and caicos versus bora bora, best time of year to go to the honolulu, cancun vs jamaica, lexington hotels that allow dogs, top sedona resorts, 5 star miami hotels, resort hotels in arizona, best time to visit china, resort hotels in st augustine, resort reviews, best all inclusive guatemala, best fort lauderdale boutique hotels