Considering a trip to Barbados with kids? There's never been a better time to go. This gorgeous island boasts crystal waters, exciting watersports, and relaxing beaches. When you're on vacation here, you can unwind in the sun and enjoy delicious local delicacies. Whether you prefer to relax or adventure there's something for everyone — including families with children. When it comes to Barbados kid friendly resorts, you have a lot of choices. Barbados is known for being one of the most child-friendly islands in the Caribbean, so it's no wonder that it offers some of the best family all-inclusive resorts Barbados. This island's all-inclusive packages allow you to enjoy the island without worrying about food, drinks, or activities.
But, what should you look for in Barbados family hotels? Key features include:
Swimming pools
Dining options
Location
Kids activities
General facilities
Are you ready to find family hotels in Barbados? Keep reading to see the best Barbados family resorts.
Our Favorite Hotels & Resorts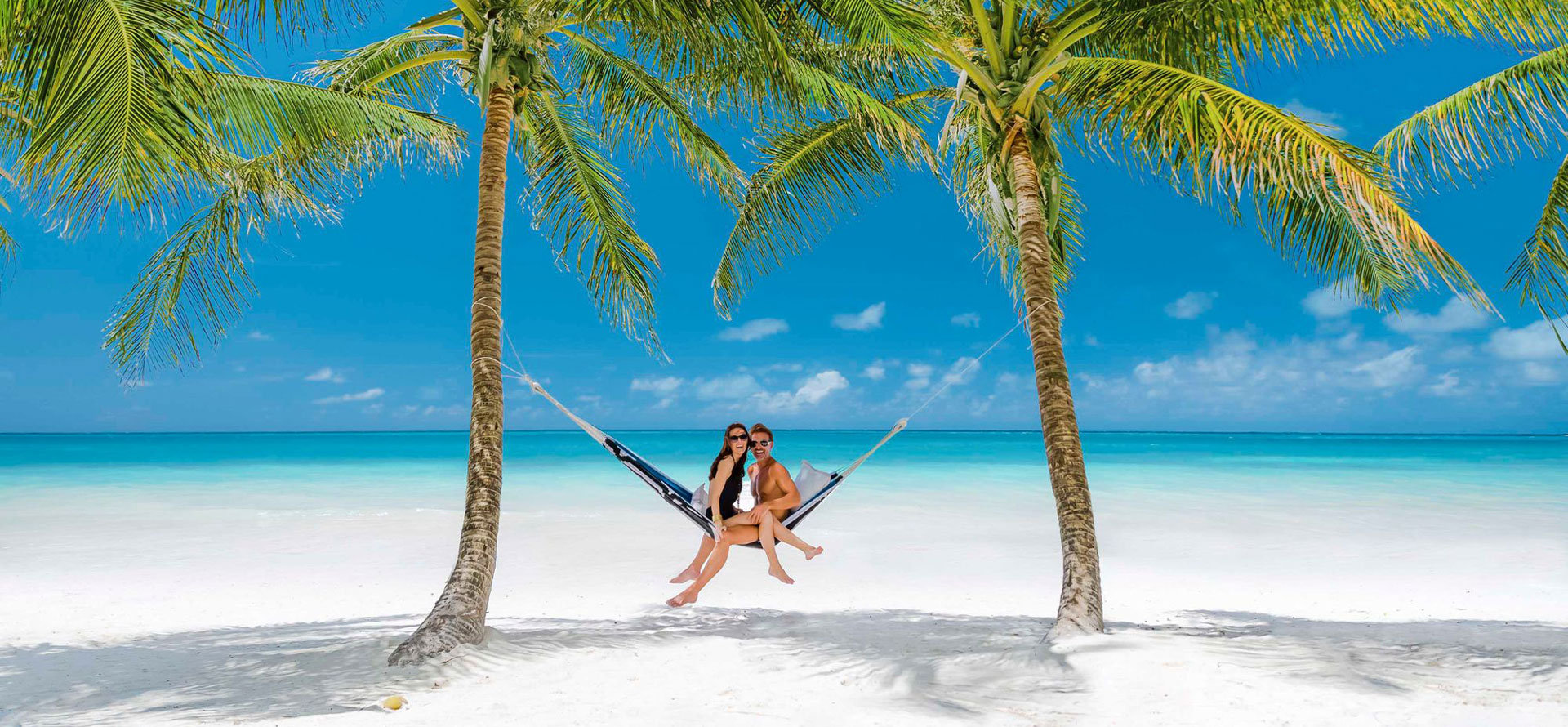 Best Time to Visit Barbados with Family
Before you go ahead and book your Barbados all inclusive family resort, make sure you've planned ahead! Though Barbados is known for gorgeous weather and constant sun, there are better seasons to visit. For the best weather, book your Barbados with kids holiday from December to April. This is the dry season; you'll experience warm 30-degree weather with minimum rainfall. Do note that these months are the peak season and the most popular time for vacations. Families from the U.S and Europe use these months to book Barbados family resorts to escape the cold winters.
Of course, not everyone will be able to take a holiday in the winter or spring months. Most families with kids tend to look for holidays in the summer as this is when the schools are out. Luckily, Barbados has agreeable weather all year round. Though you'll have drier weather in the winter, August still experiences high temperatures and sunny days.
Barbados kid friendly resorts are open all year round, so you won't have to worry about any closures at all. The low season for tourism is from July to October, and in these months there are fewer crowds and lower prices. There might be one or two more days of rain, but family hotels in Barbados are packed with entertainment and activities to keep your family busy.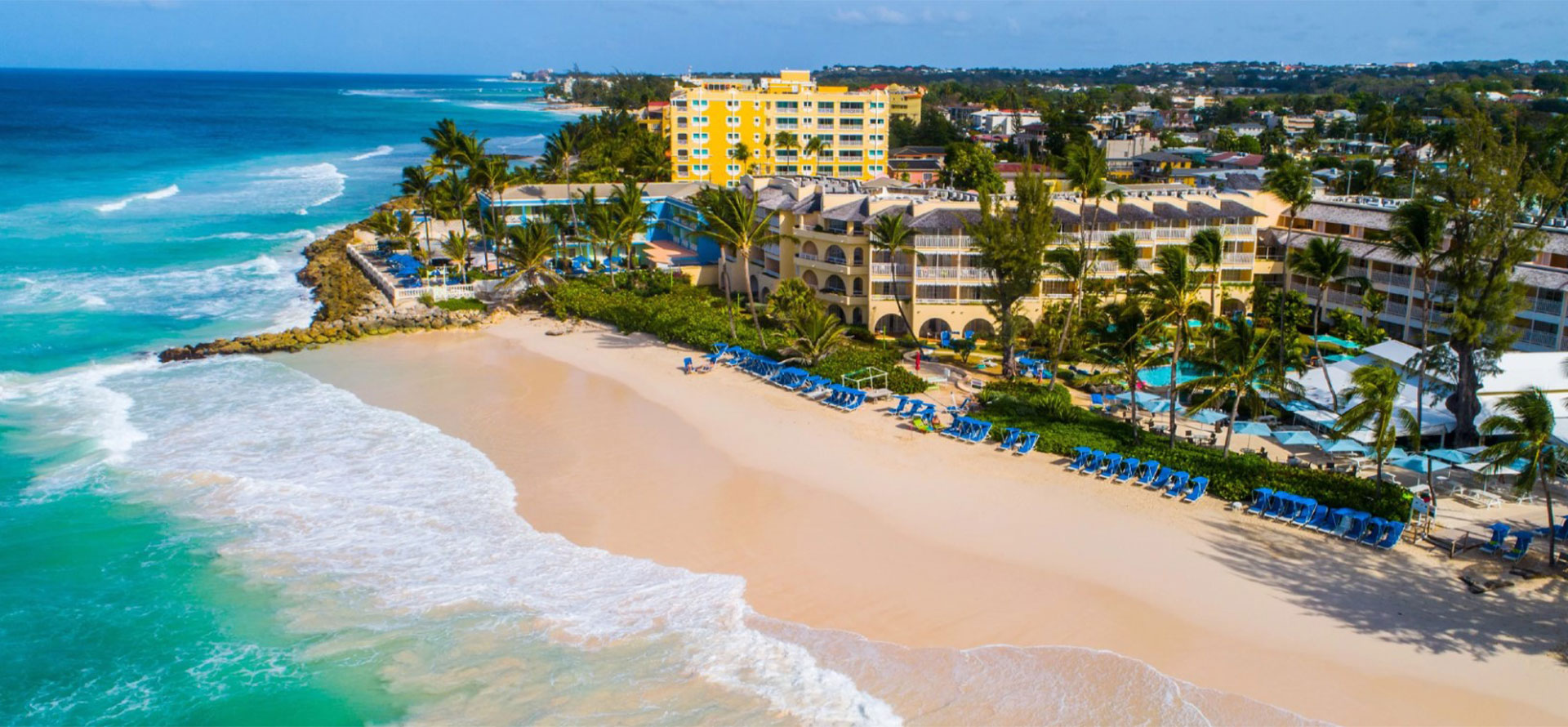 Average Cost of Family Resorts in Barbados
Looking for a good deal on a Barbados all inclusive family break? There are many deals available, depending on when you visit and where you stay! When you're looking for family hotels in Barbados, consider when you're visiting. As we discussed in the previous section, there are cheaper months and more expensive months. When tourism is high in the dry season (December to April), you will find yourself paying higher and competitive prices as there is more demand. On the other hand, if you book in the wet season (July to October) you'll be looking at cheaper deals on Barbados kid friendly resorts. While the wet season may sound unpleasant, remember that Barbados is a tropical island and the weather will still be hot. Unlike other areas, the island doesn't experience heavy monsoon rains so the trip will still be pleasant. This period coincides with a summer break for most schools too — perfect for a low-cost family vacation.
The season you book your family hotel in Barbados will affect the price, but other factors can change the cost of your holiday too.
These include:
The size of your room/party.
The quality of your hotel.
Whether your hotel has pools.
The dining options available at the resort.
Location of the resort.
Barbados kid friendly resorts often offer a range of activities and restaurants. Make sure you thoroughly check your options to find one with all your needs at a good price.
Family Things to Do in Barbados
Barbados hotels for families are known for their exciting entertainment options and relaxing pools. When you're on a family vacation, you want to take time to chill out while the kids are entertained. If this sounds good to you, Barbados is a must-visit island.
Popular family activities in Barbados include:
Monkey spotting around the Barbados Wildlife Reserve. If your children love animals, take them on an exciting day out here. This sanctuary offers birds, deer, mara, raccoons, and more.

Visit the underground Harrison's Cave. This exciting attraction is more than 500,000 years long and includes large caverns and a waterfall.

Spend a day playing at Crane Beach. Unlike standard beaches, this spot has pink sand and turquoise waters!
Conclusion
No matter when you visit, Barbados with kids is a great experience. Spend the day exploring this exotic island and the evening enjoying good food and drinks. Make sure you book now to get the best Barbados all inclusive family resorts before they're all booked!
FAQ
Is Barbados a good place for family vacation?
Yes, Barbados is an excellent choice for a family vacation. The island has something for everyone, from stunning beaches and crystal clear waters to exciting activities and attractions. And, with several all-inclusive resorts located on the island, families can find the perfect place to stay that fits their budget and needs. All-inclusive resorts in Barbados offer a variety of amenities and activities, as well as accommodations that are suitable for families of all sizes. Plus, with an all-inclusive resort, families can rest assured that all of their meals, drinks, and activities are covered in one convenient price.
What part of Barbados is best to stay with family?
The best part of Barbados to stay with family is the West Coast. The West Coast has many all-inclusive resorts that cater to families. All-inclusive resorts typically include a variety of activities, amenities, and services that are included in the price of the room. This can be a great value for families who want to have everything taken care of while they are on vacation. All-inclusive resorts on the West Coast of Barbados typically have a wide range of activities and facilities for families to enjoy. Many of these resorts also have kids clubs that offer supervised activities for children.
What does all inclusive mean in Barbados?
When you book an all-inclusive vacation to Barbados, it means that your accommodations, food, drinks, activities, and entertainment are all included in the price of your trip. All-inclusive resorts take the worry out of planning a vacation, because everything is taken care of for you. All you have to do is relax and enjoy your time in Barbados!
Is it worth going to Barbados All-Inclusive Family Resorts for a week for a family vacation?
All-inclusive resorts in Barbados offer an unforgettable experience for families looking to get away from the hustle and bustle of everyday life. From luxurious accommodations to world-class dining, all-inclusive resorts in Barbados have something for everyone.
Our Favorite Hotels & Resorts Full Info
Tags: best travels deals, maldives vs fiji, best time of year to go to the egypt, seychelles versus algeria, aruba or cancun, best time to travel to maldives, underwater hotel miami, adults only turks and caicos resorts, cozumel family hotels, best all inclusive resorts in thailand