Jamaica is an excellent destination to visit if you like staying close to nature. With its lush topography, it hosts millions of tourists every year. The place has some great hotels and luxury resorts that people choose to stay in. Most luxury resorts offer a great scenic view and the hospitality of the people attracts many tourists to their region. This article is a guide to the luxury resorts in Jamaica and will provide you with an insight on the following:
What do Jamaica's luxury resorts have to offer?
The best time to visit Jamaica.
The average prices of resorts.
Their services set the luxury hotels and resorts apart from other accommodation options. Most resorts provide complete packages to help you enjoy your vacation to the fullest.
Jamaican Luxury Resorts provide a luxurious experience that includes great food, ambiance, activities according to the guest's preference. Whereas, if you stay at any ordinary hotel, you will have to plan your activities yourself during your stay. The ease of planning makes many people choose resorts over hotels during their stay in Jamaica. All-inclusive luxury Jamaica's resorts provide great packages, including luxury accommodation facilities and trip planning. Resorts offer large-scale activities for entertainment and also suggest guests where to go. Many luxury resorts are built with access to white sand beaches, and the guests can enjoy sunbathing on the private beaches. They also offer greater security than hotels as they have better surveillance and security systems.
Best Hotels & Resorts
Best hotel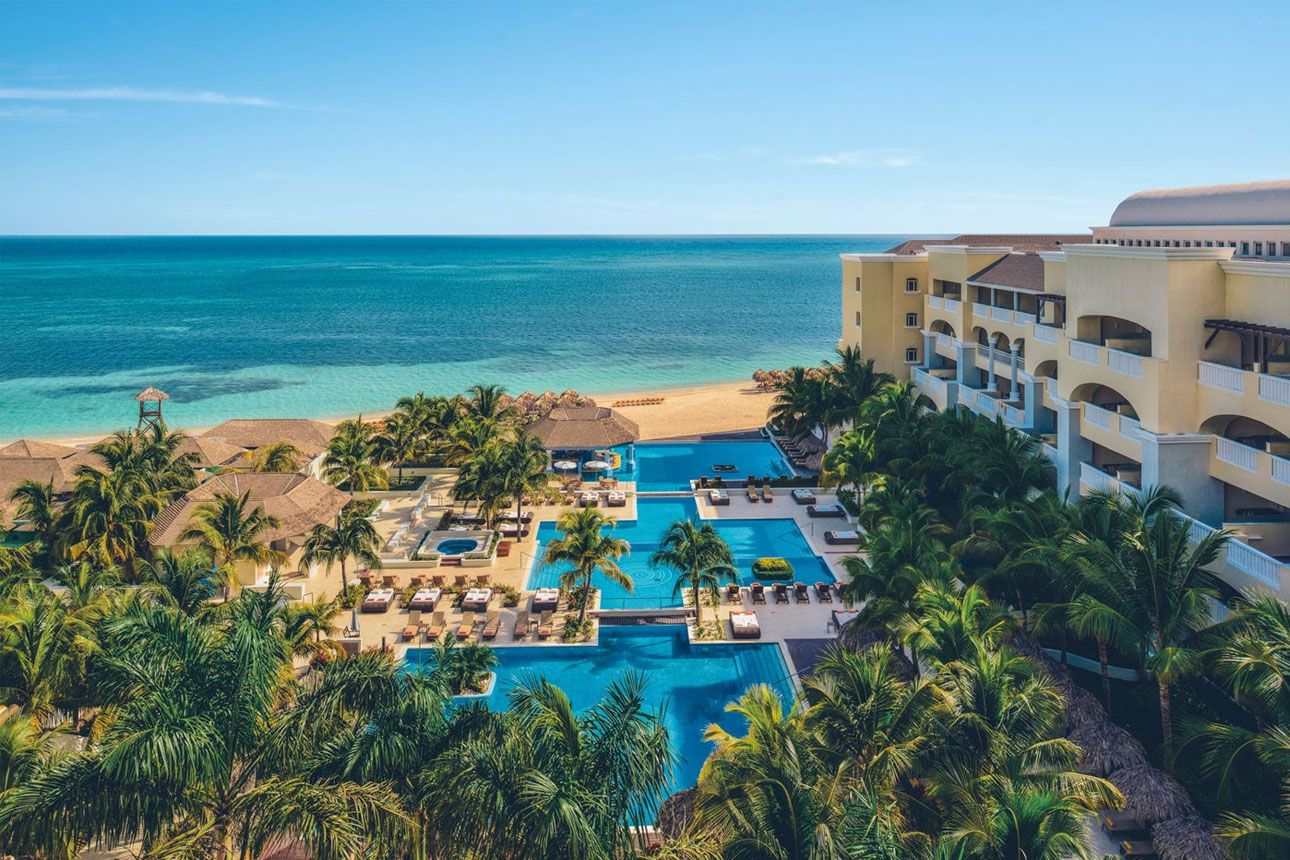 Iberostar Grand Rose Hall
$618.00
Price per night from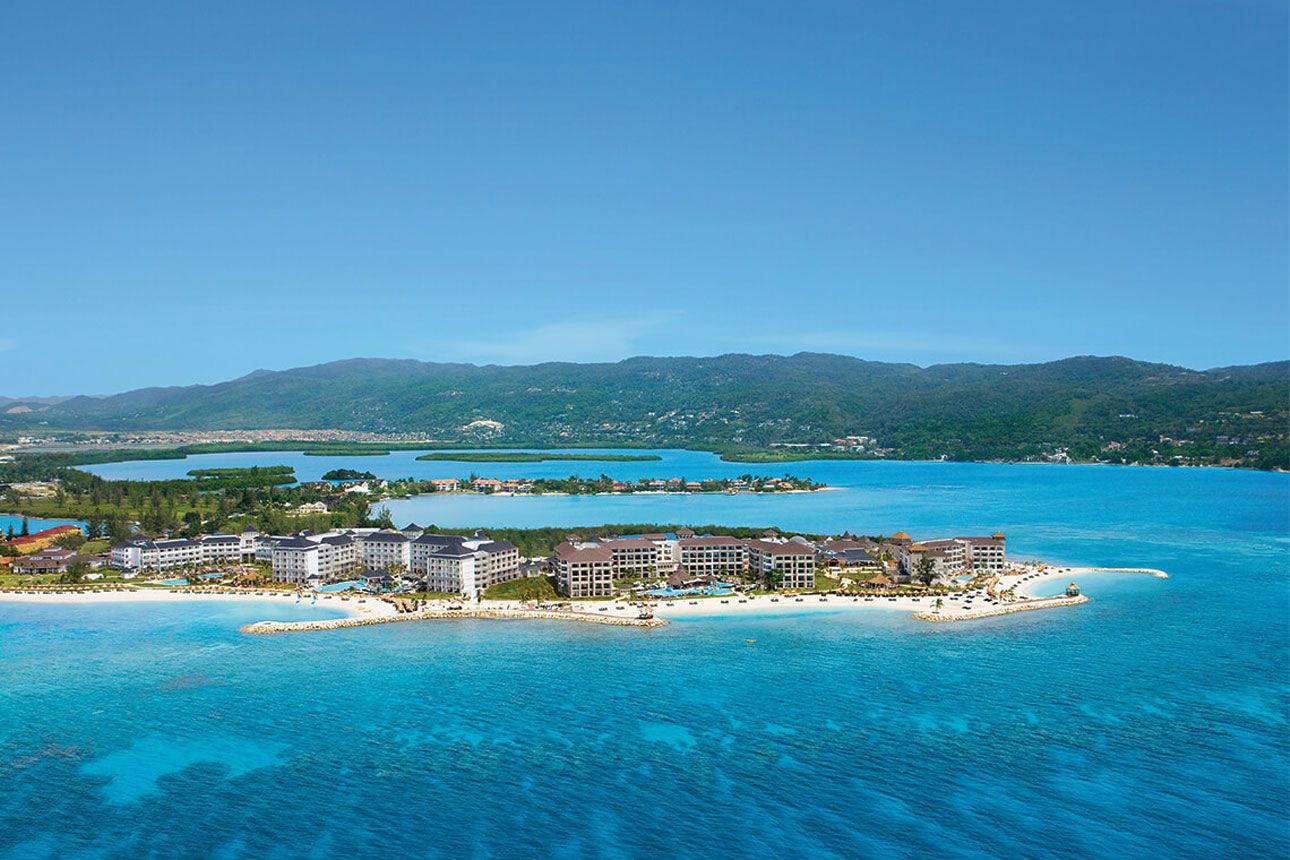 Secrets St. James Montego Bay - All Inclusive - Adults only
$748.00
Price per night from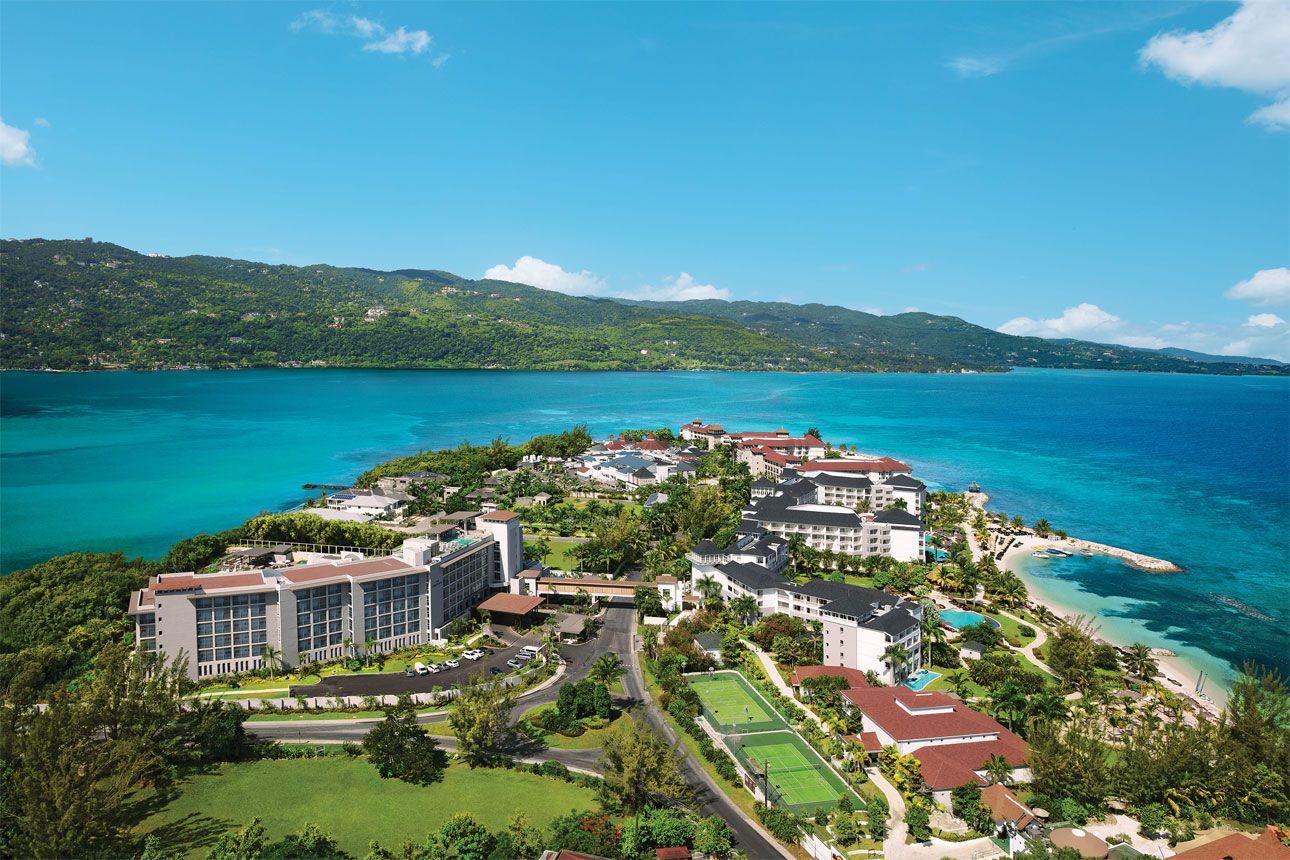 Breathless Montego Bay - All Inclusive - Adults only
$848.00
Price per night from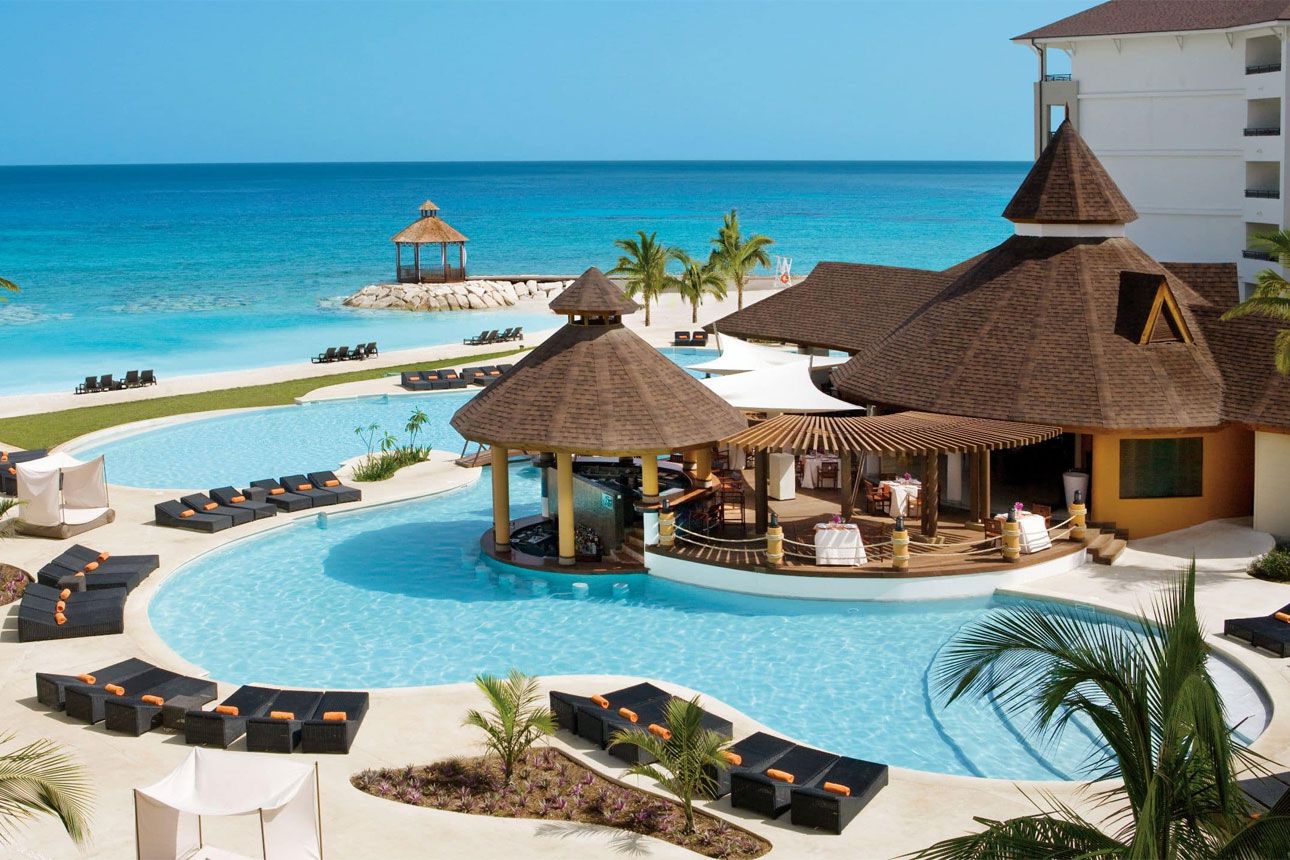 Secrets Wild Orchid Montego - All Inclusive - Adults only
Free parking
Pool
Non-smoking
$793.00
Price per night from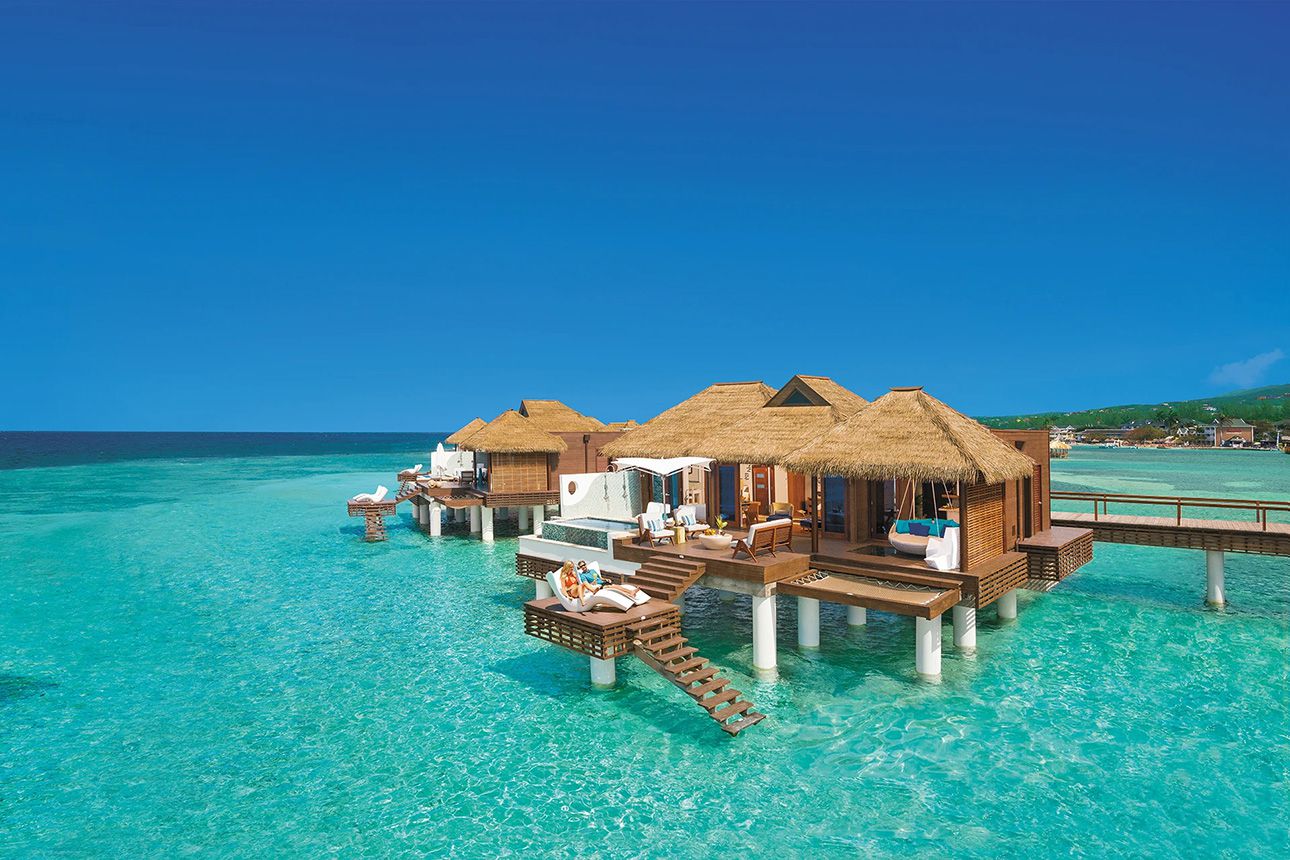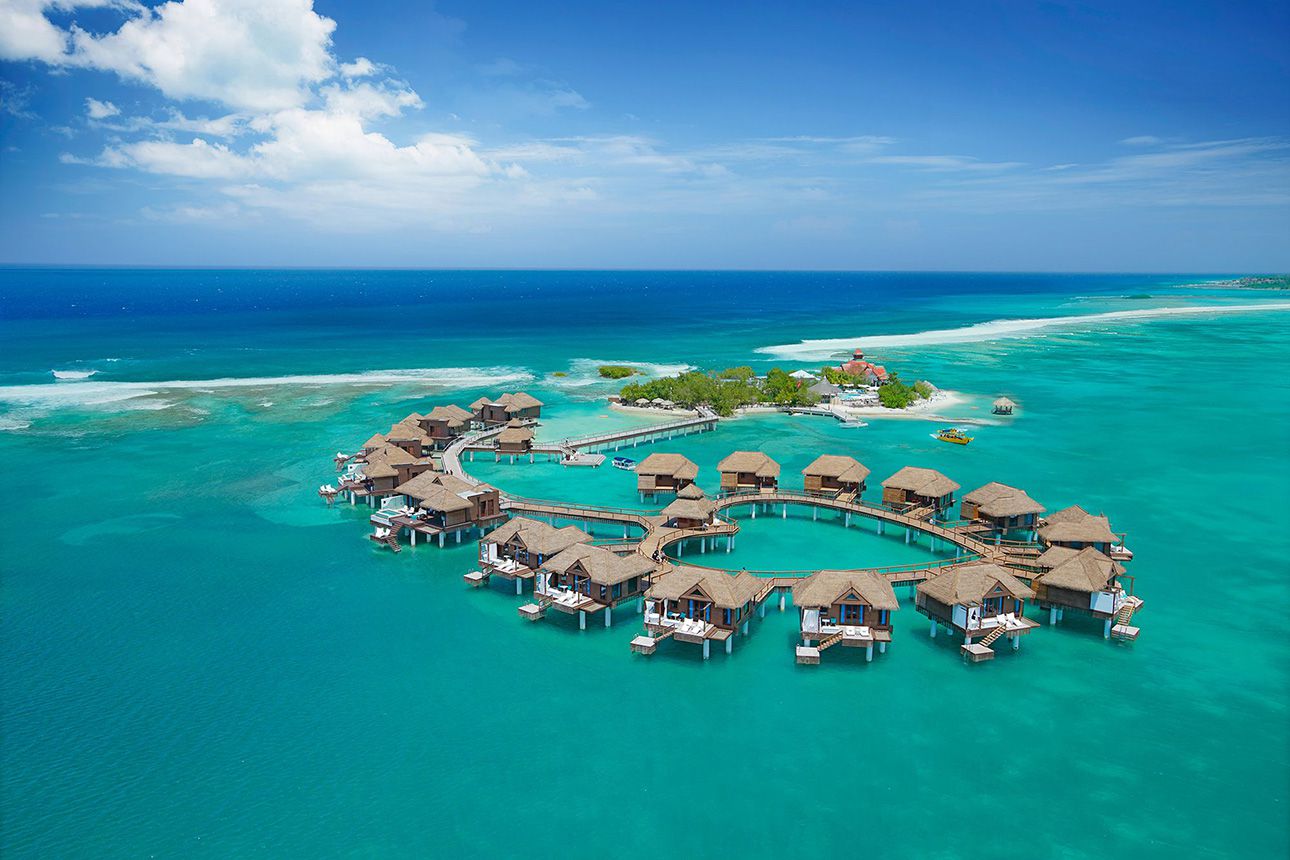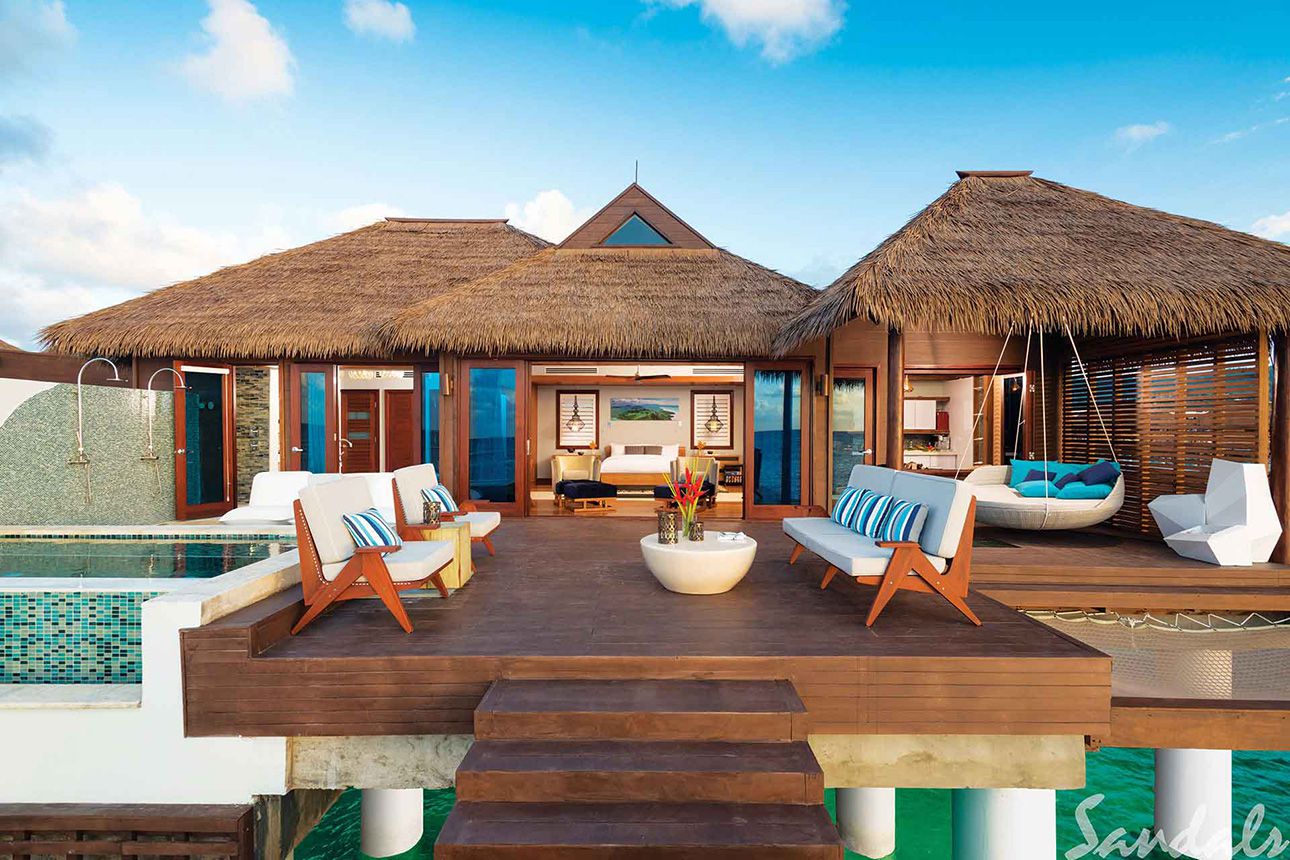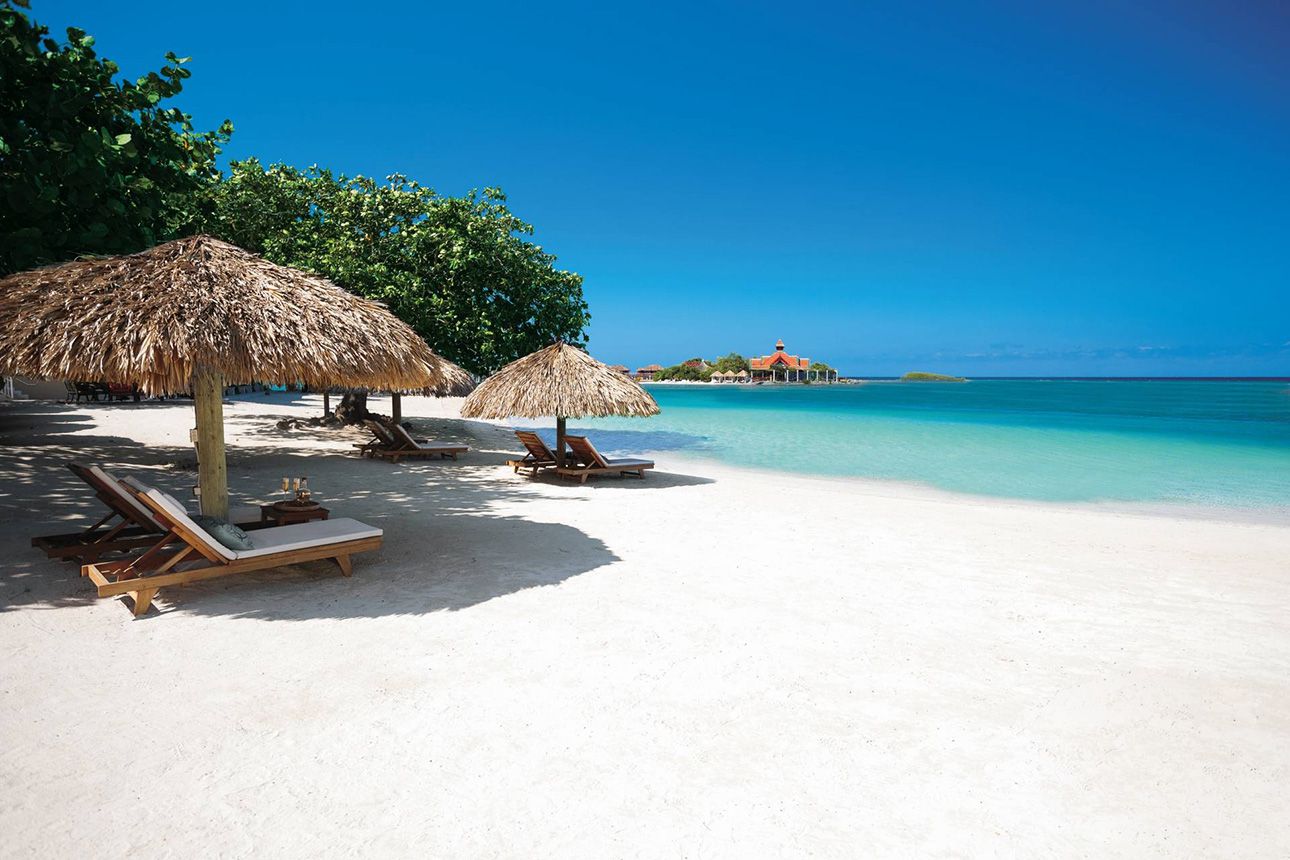 $2,080.00
Price per night from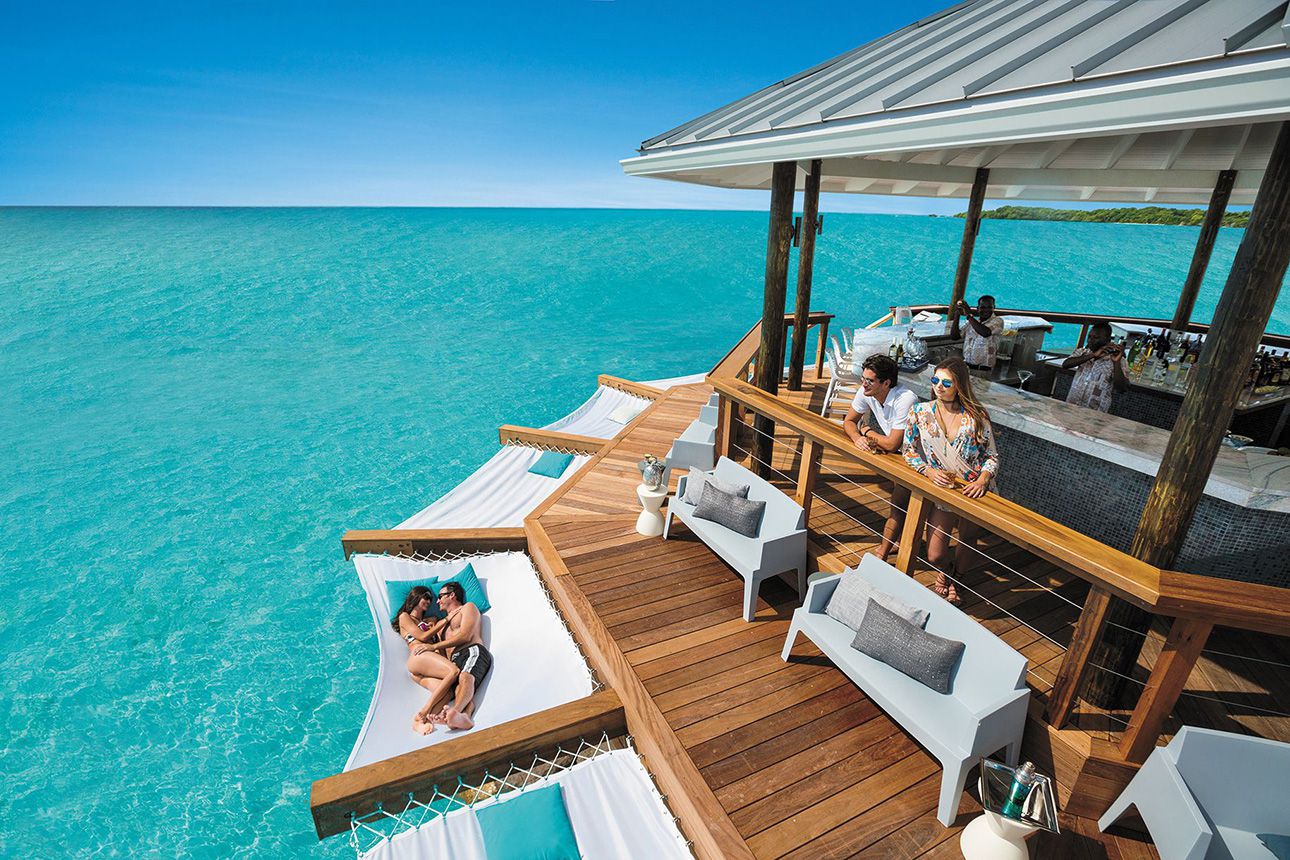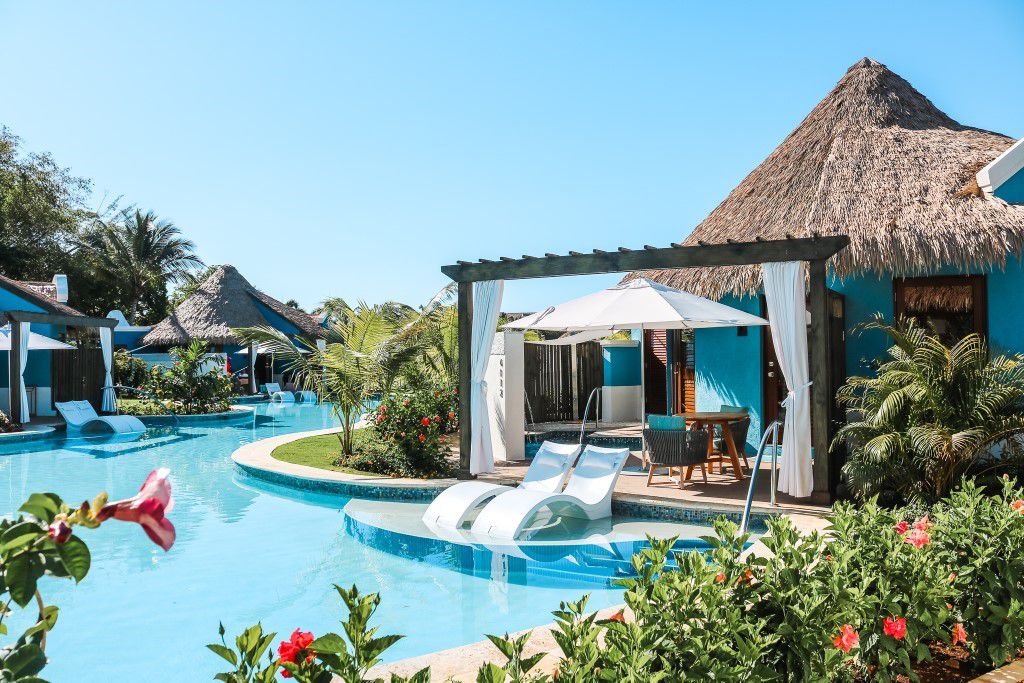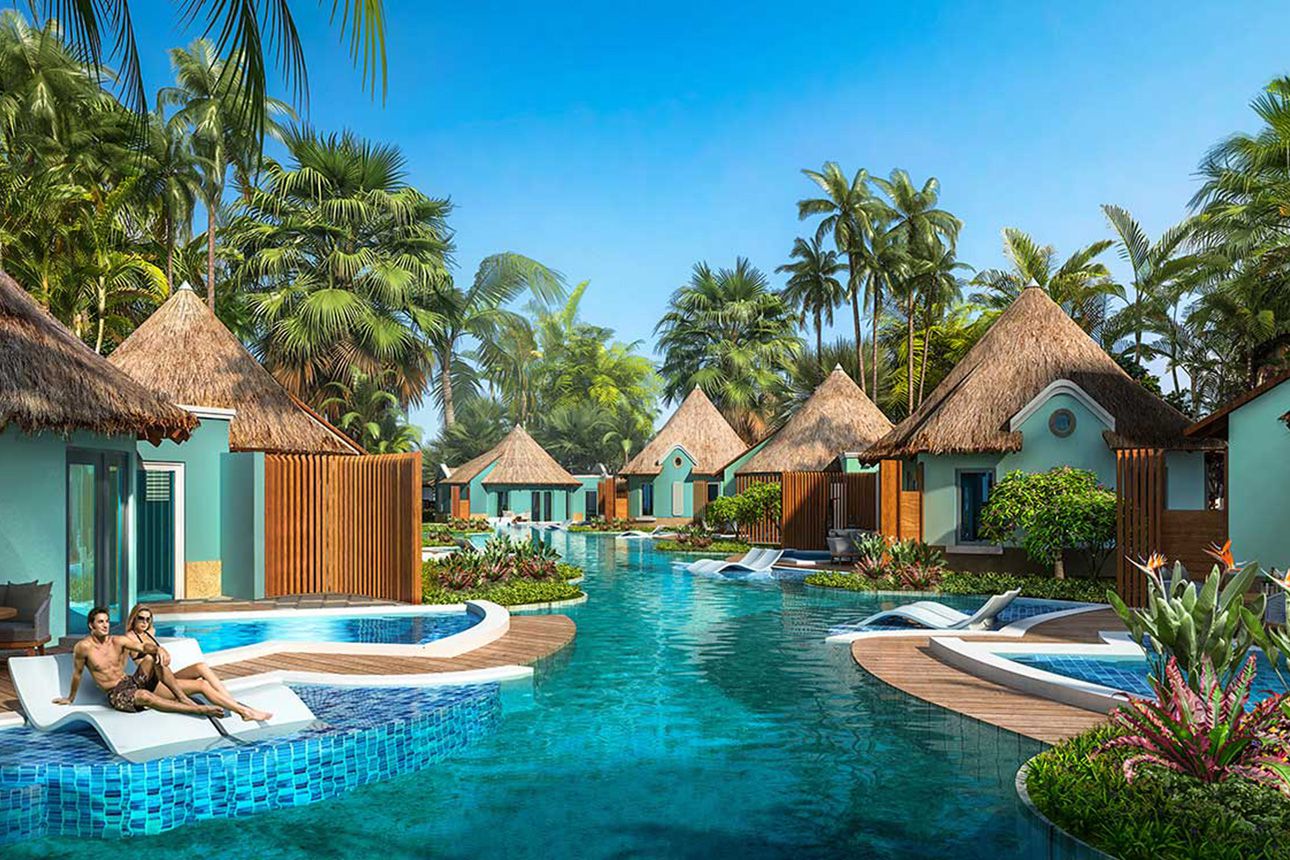 $1,253.00
Price per night from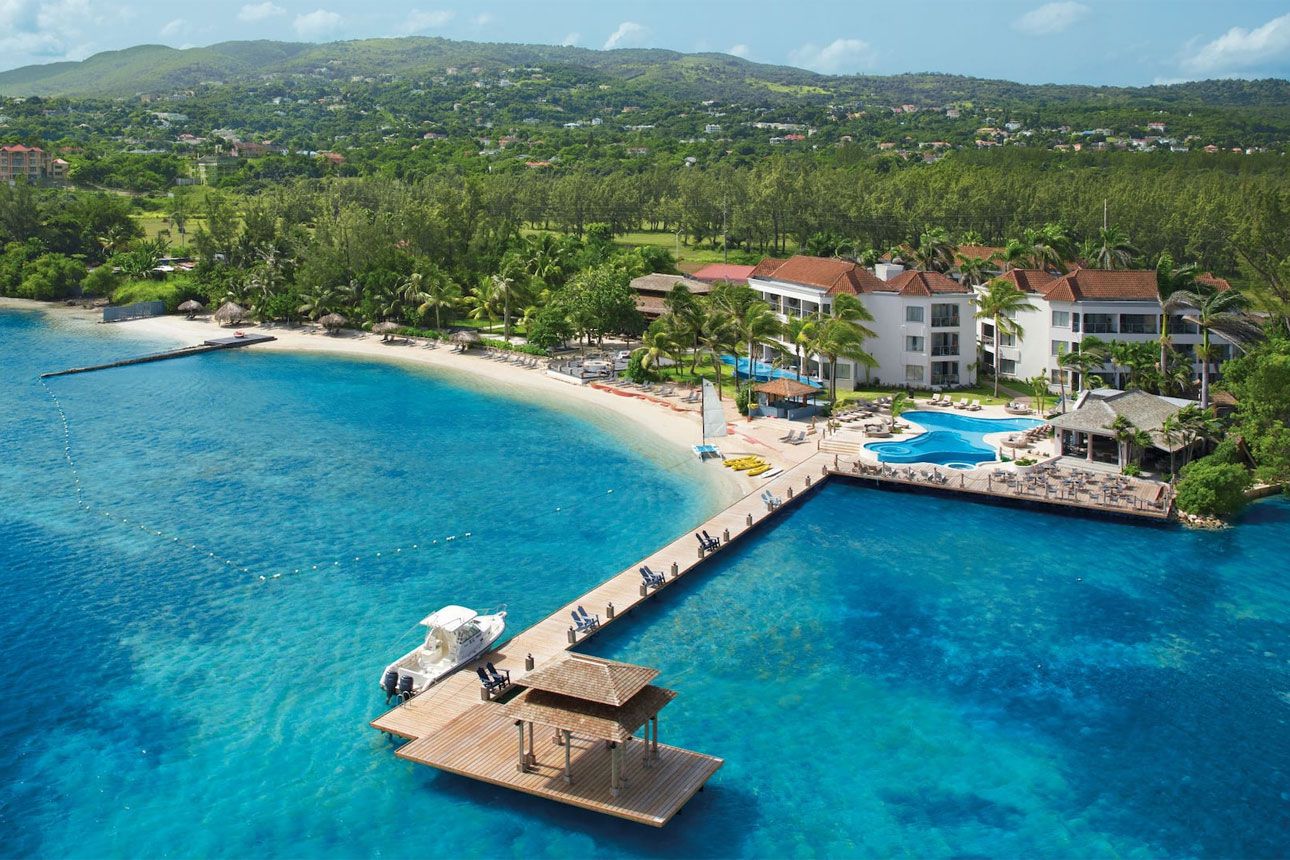 Zoetry Montego Bay - All Inclusive
Free WiFi
Lounge area
Air conditioning
$680.00
Price per night from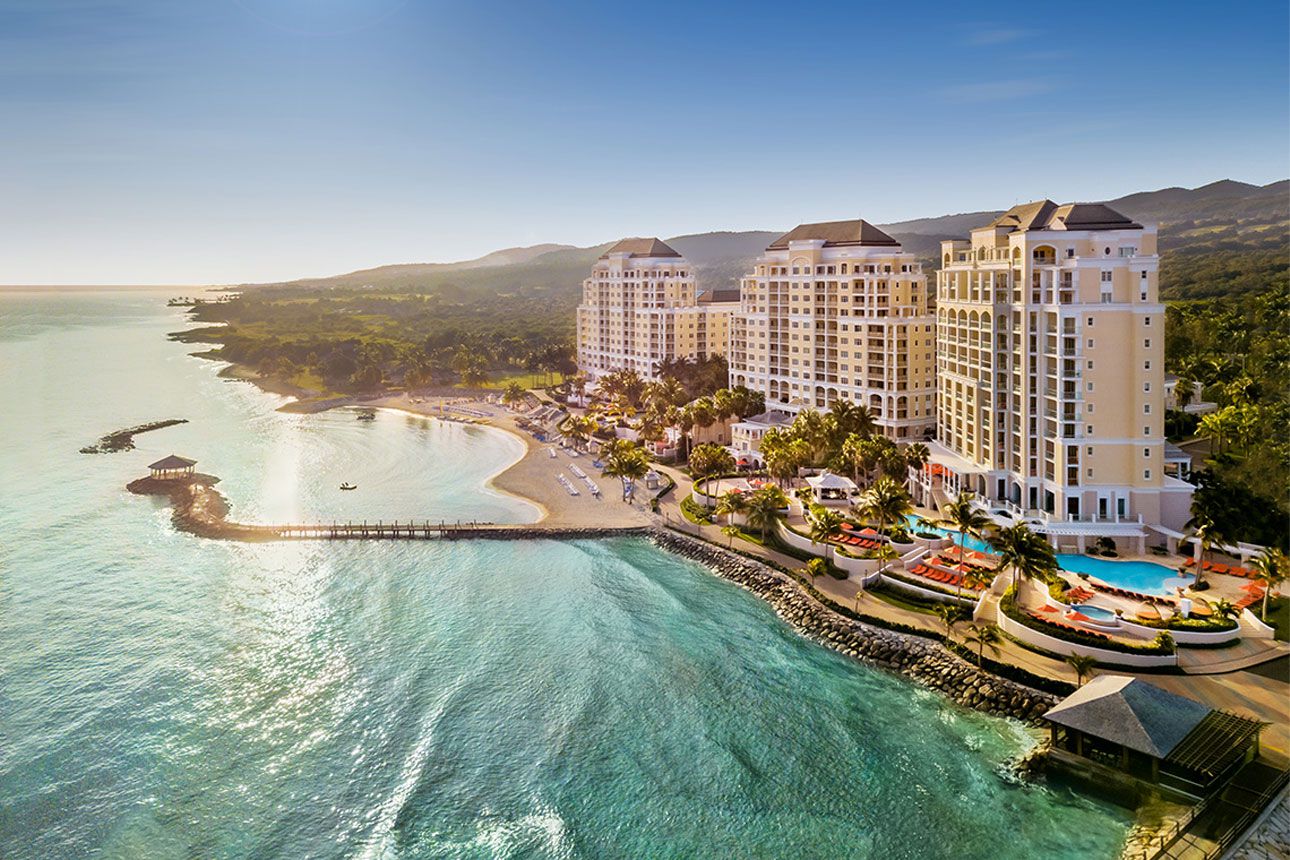 Jewel Grande Montego Bay Resort & Spa, All-Inclusive
$383.00
Price per night from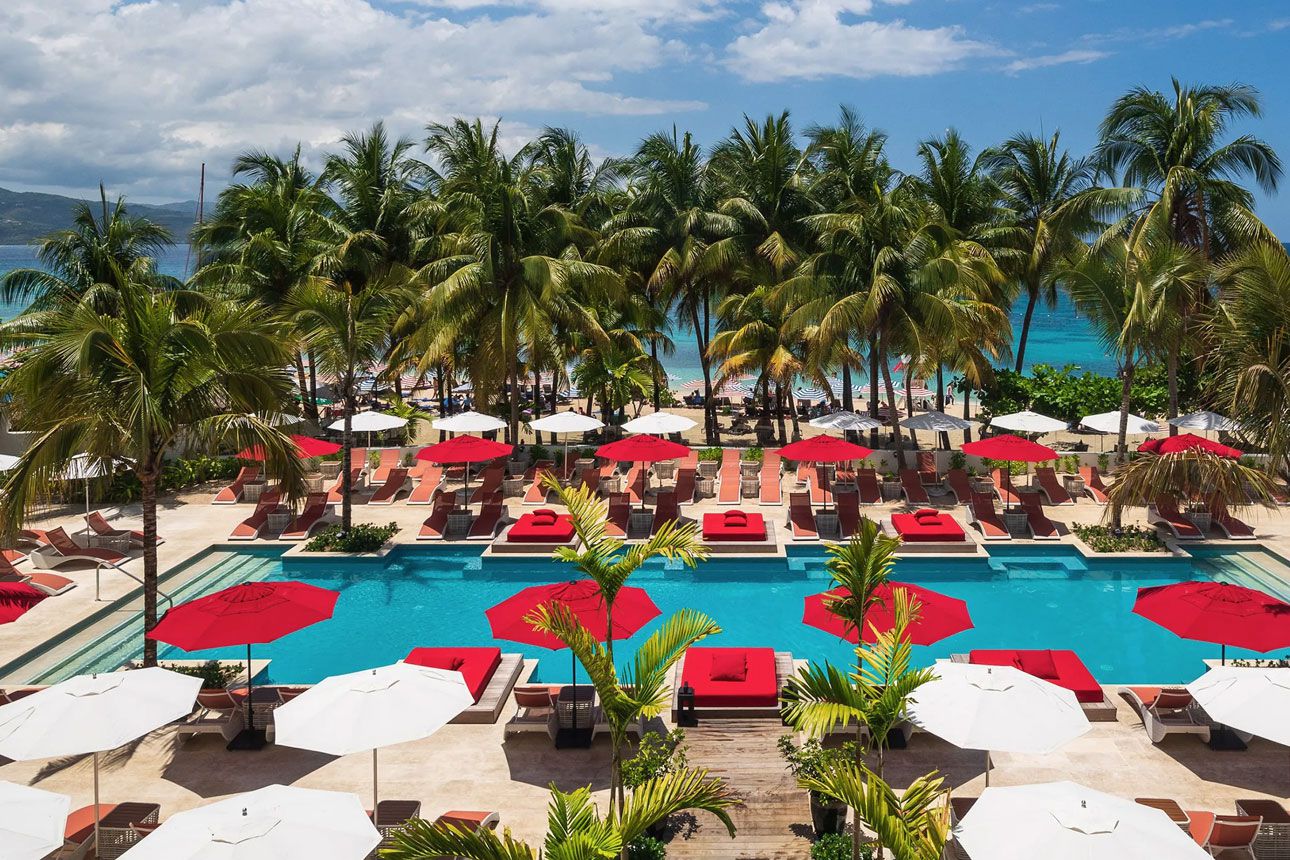 S Hotel Jamaica - Boutique All Inclusive
$349.00
Price per night from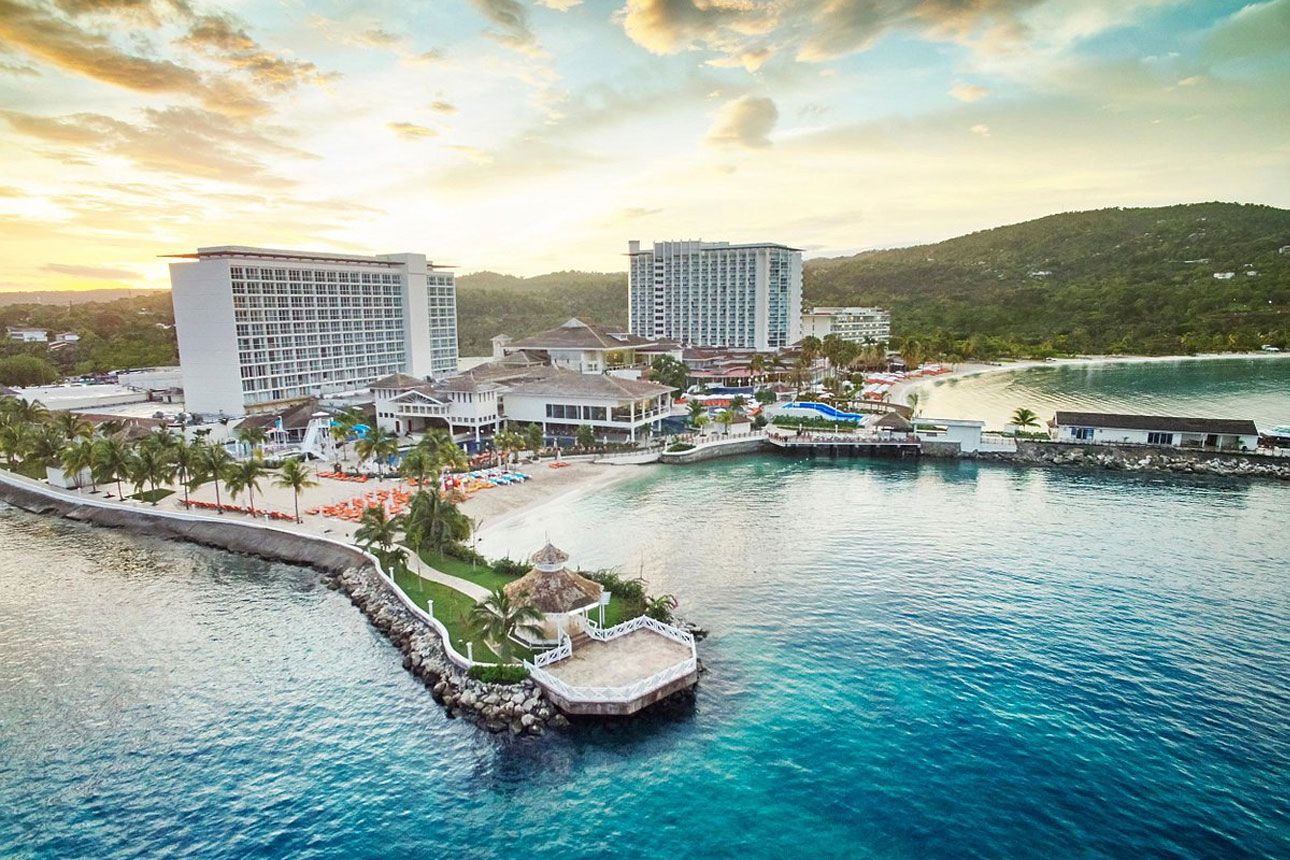 $315.00
Price per night from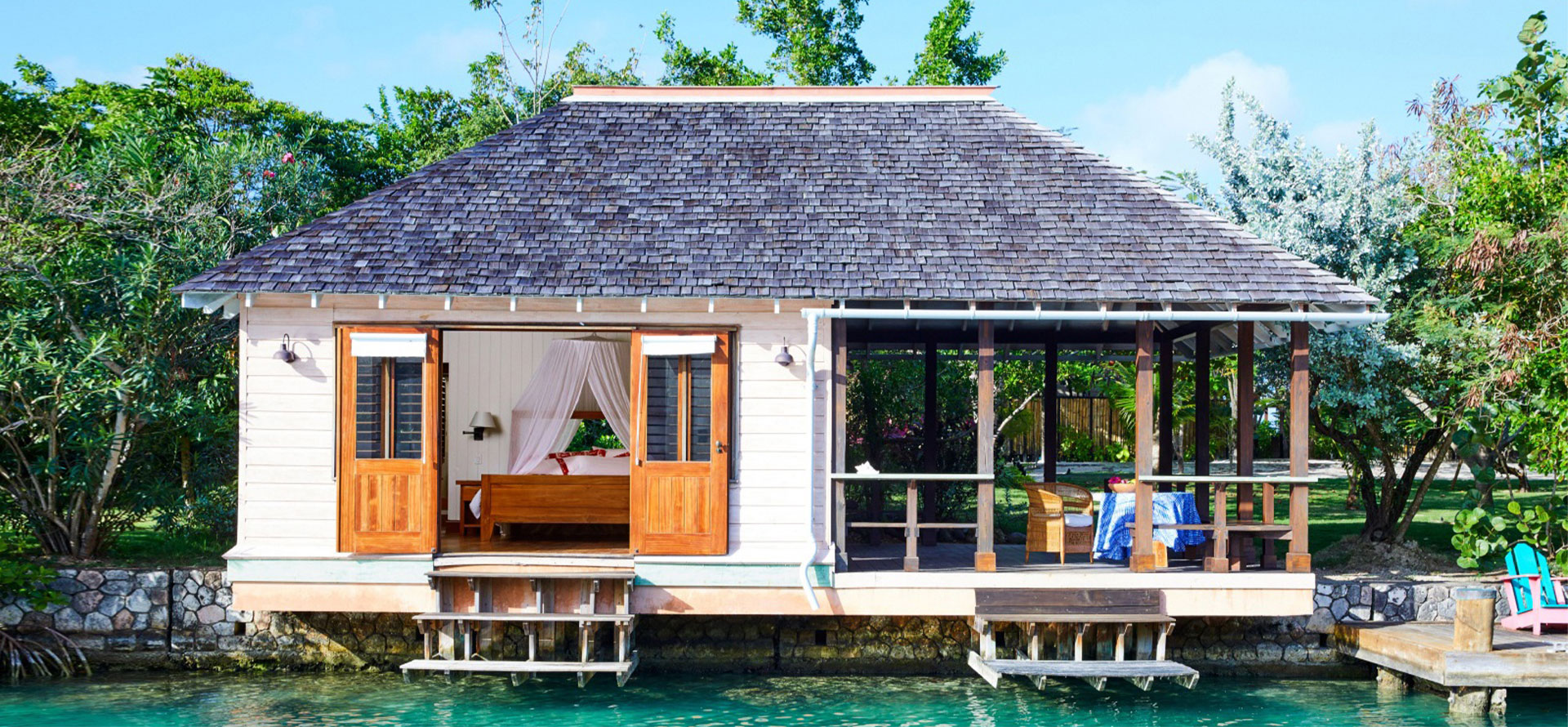 Best Time to Visit Jamaica Luxury Resorts
Jamaica is without a doubt a wonderful holiday destination, but knowing about the best climatic conditions to visit helps you plan your stay better. Jamaica has a tropical climate, so it is pleasantly warm all year round. The peak tourist season in Jamaica lasts from mid-December to April of the following year.
With the beginning of summer, the rainy season also hits Jamaica and the chances of precipitation increase. From June to November, the island has a chance of a hurricane, making it less safe. To help you decide the best time to visit Jamaica, we have provided a table of climatic conditions below.
January and February:

January is the coldest month in Jamaica, where the temperature drops to a maximum of 82-84 degrees Fahrenheit. The precipitation in this month is low and below 20 mm, and the wind is calm, making this month suitable for tourists to enjoy all the activities. At night the temperature may drop to 70-73 degrees. The ocean is warm, so all water activities can still be carried out. February has similar weather conditions as January but has the lowest precipitation.

March:

The temperature in March is around 84-85 degrees Fahrenheit and is relatively constant. The rainfall is low, making it one of the driest months.

April and May:

These are the last two months of the peak tourist season in Jamaica. These months have low rainfall, and the visitors can enjoy calm breezes near the ocean. May and June months are the beginning of summer when the temperature rises and goes up to 86-88 degrees Fahrenheit. April is relatively dry with only 30-40 mm of rainfall, whereas May might receive up to 100.

June, July, and August:

These are the warmest seasons of Jamaica, in which temperatures up to 91 degrees Fahrenheit are experienced. July has low precipitation compared to August.

September and October:

These are the wettest months and receive rainfall up to 170-200 mm. Going during these months is not worth it due to two reasons: The first one is that many water activities are closed during these months, e.g., parasailing, water sports, jet skiing, etc., so you won't enjoy the experience to the fullest. Secondly, the area also has many mosquitos, posing a problem for tourists.

November and December:

These months have moderate temperatures and little rainfall, making it reasonable to visit unless there is a hurricane warning.
Average Cost of Luxury Resorts in Jamaica
Luxury hotels in Jamaica come in different price ranges so that you can get the best one based on your requirements. Our team of experts has researched to find out the prices of some of the best luxury resorts in Jamaica. We have displayed it in the table below.
The best way to save on accommodation costs is to visit during the offseason. The peak tourist season is when these resorts are most expensive, and most reservations are full. But when you go off-season, e.g., by March, the prices go down gradually. The reason is that the hotels want to maximize business before the hurricane season, which most tourists avoid. The prices for some of the best luxury resorts in Jamaica are also reasonable during the end of December, right before the peak season starts.
Conclusion
All in all, Jamaica is an excellent place to visit, and the luxury resorts provide a whole new deluxe touch to your vacation. So if you have got the budget and wish to visit Jamaica, do give the resorts a try.
FAQ
Is Jamaica Luxury Resorts worth visiting?
If you're looking for a luxurious and relaxing vacation, then Jamaica Luxury Resorts is definitely worth considering. Situated on the beautiful island of Jamaica, Jamaica Luxury Resorts offers its guests pristine white beaches, crystal clear waters, and stunning scenery. In addition, the resort provides world-class amenities and services, ensuring that your stay is truly unforgettable. So if you're searching for a luxurious getaway, Jamaica Luxury Resorts is definitely worth checking out.
Does Jamaica have clear blue water?
Yes, Jamaica definitely has clear blue water! In fact, the water is so clear that you can often see the bottom even when you are swimming far out from the shore. The beaches on Jamaica's north coast are particularly well known for their clear water. So if you're looking for a place to enjoy some clear blue water, Jamaica is a great choice.
What's the prettiest beach in Jamaica?
If you're looking for the prettiest beach in Jamaica, look no further than Seven Mile Beach. This world-famous stretch of sand is located on the island's northwest coast and is home to some of the most luxurious resorts in Jamaica.
What is the best time of year to go to Jamaica Luxury Resorts?
The best time of year to go to Jamaica Luxury Resorts is during the winter months. This is when the weather is at its best and the resorts are less crowded. December through February are the busiest months at Jamaica Luxury Resorts, so if you're looking for a more relaxed vacation, consider visiting during the off-season.
Top Hotels & Resorts
Tags: travel, fiji all inclusive vacation packages, fiji honeymoon resort, puerto rico and dominican republic, adult resorts st maarten, florida all inclusive resorts overwater bungalows, las vegas 5 star hotels, resort hotel dominican republic, cancun overwater bungalow vacation packages, thailand overwater bungalow, inclusive resorts isla mujeres, best hotel in newport, best beaches in massachusetts, scotland honeymoon, pet friendly hotels in florida, all inclusive maui family, all inclusives lake tahoe, ski resort, best all inclusive resort in virginia, tampa downtown hotels