The first trip as a married couple is always exciting. Sure, you would get many trips in your life, but just like a first kiss — your honeymoon trip as a couple hits differently.
Cabo is a popular location for honeymooners. Cabo offers a magnificent plethora of beaches; you can explore its azure waters. It presents a romantic ambiance that not many can resist. So, whether you want to party all night or satisfy your exotic cravings or enjoy water sports, Cabo has something to spice up your romantic getaway.
If you have decided to spend your honeymoon in Cabo, then you have to choose the right Cabo honeymoon resorts to make your stay memorable.
Best Hotels & Resorts
Best hotel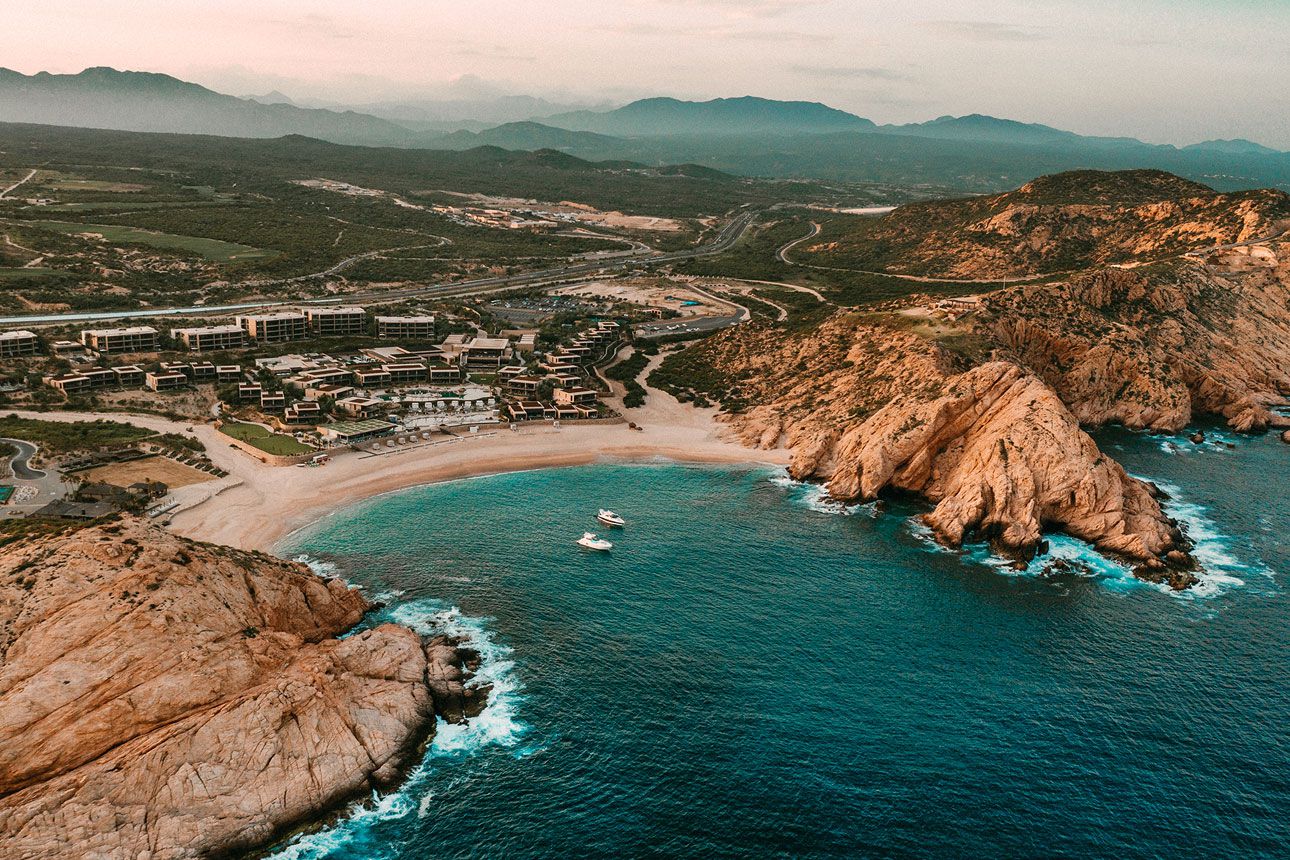 $1,223.00
Price per night from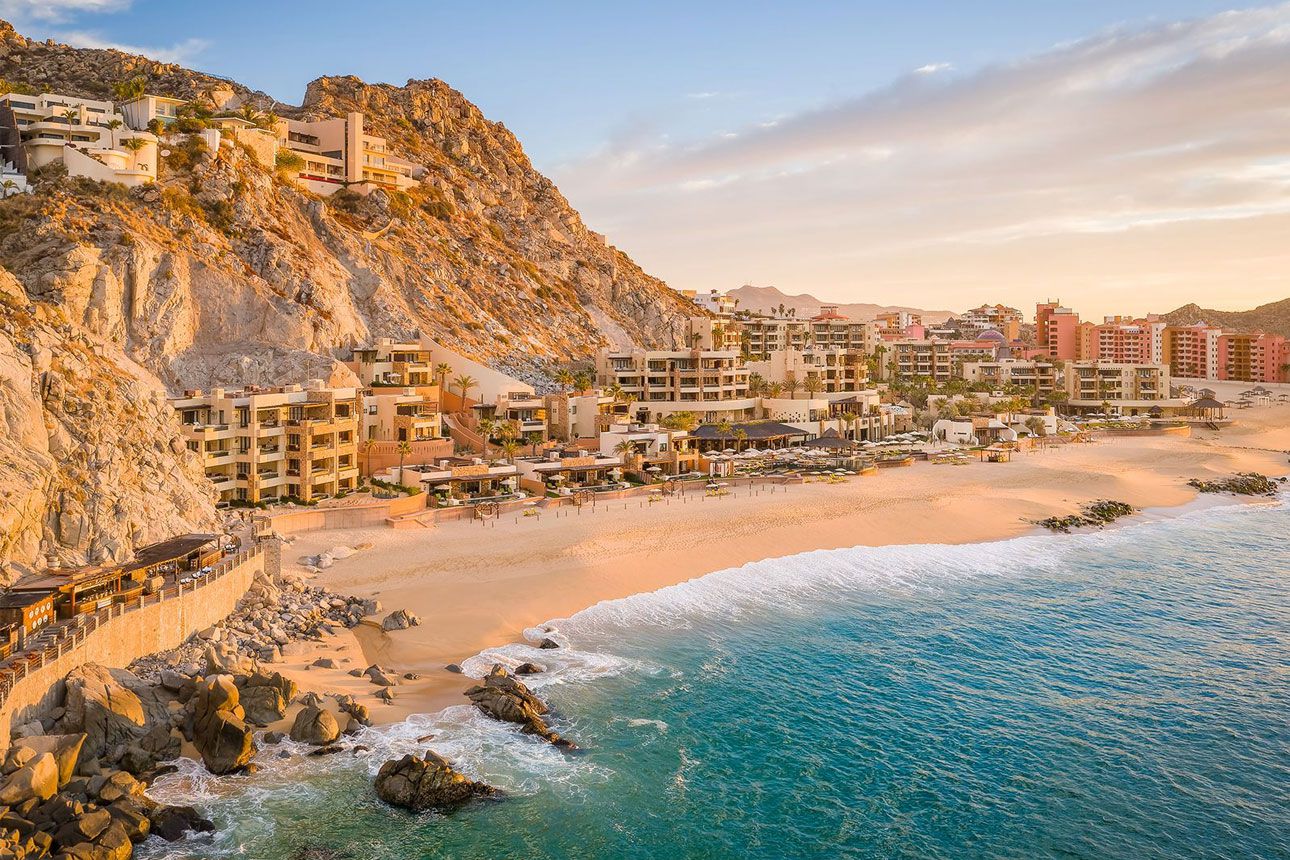 Waldorf Astoria Los Cabos Pedregal
Airport transfer
Pet-friendly
Free WiFi
$901.00
Price per night from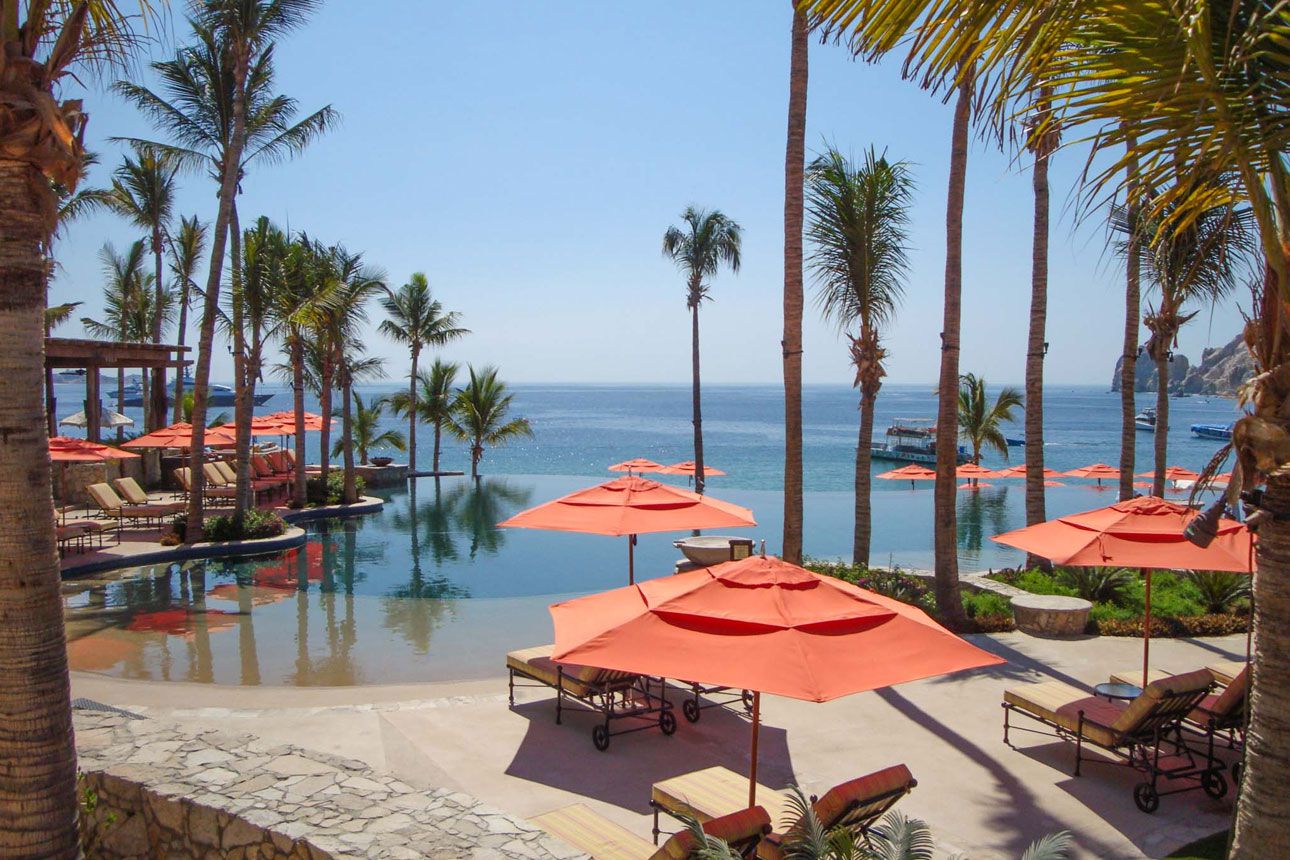 Hacienda Beach Club & Residences
Gym
Airport transfer
Kitchen
$550.00
Price per night from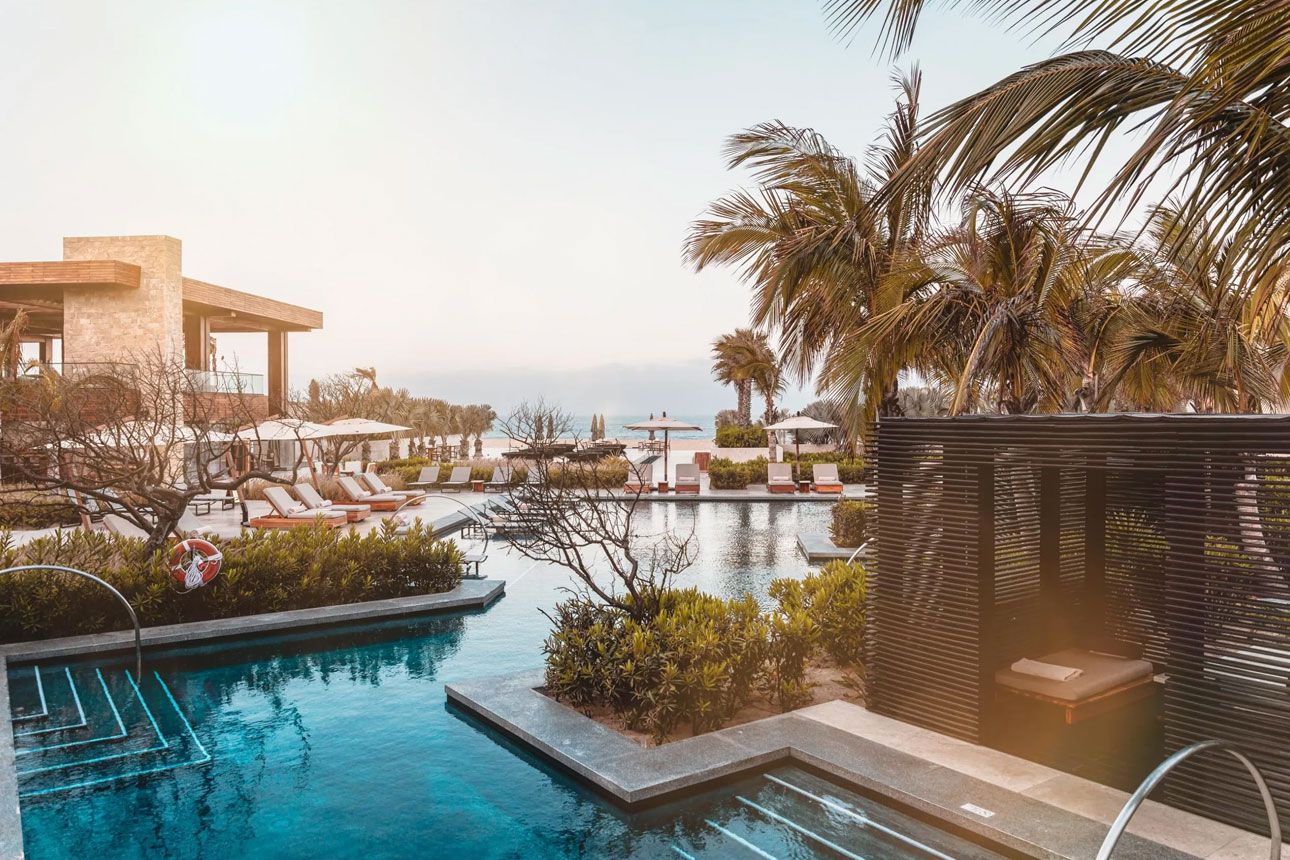 $479.00
Price per night from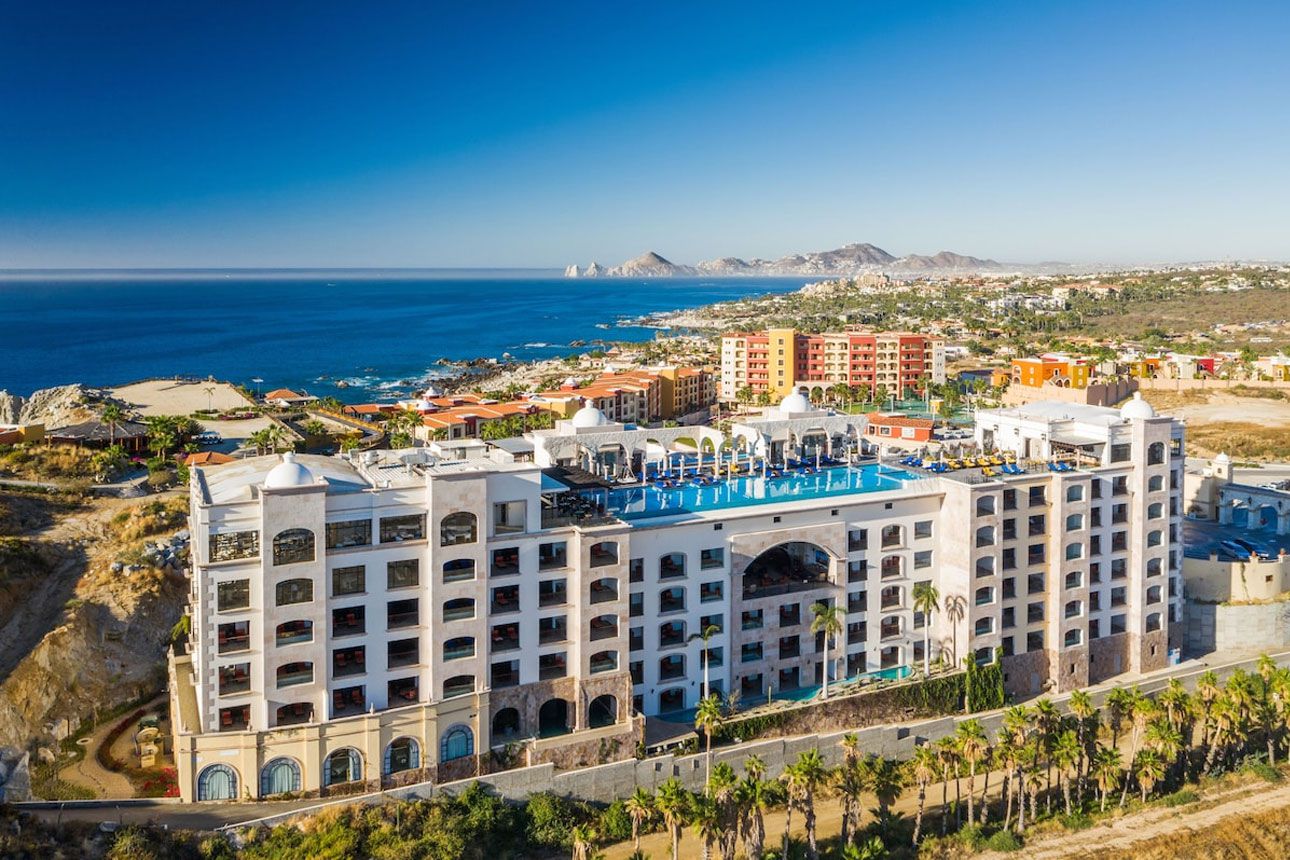 Vista Encantada Resort & Spa Residences, A La Carte All Inclusive Optional
$403.00
Price per night from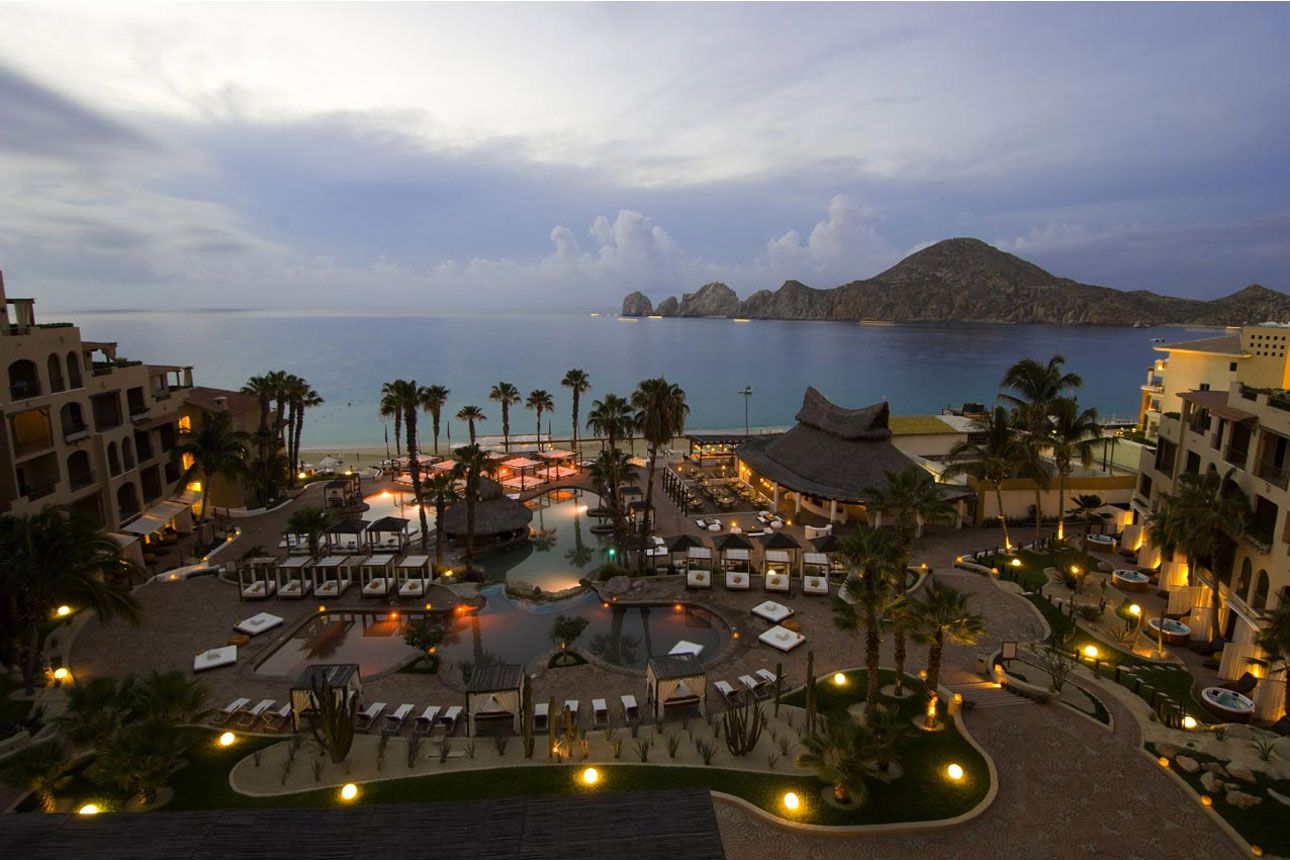 Pet-friendly
Airport transfer
Gym
$478.00
Price per night from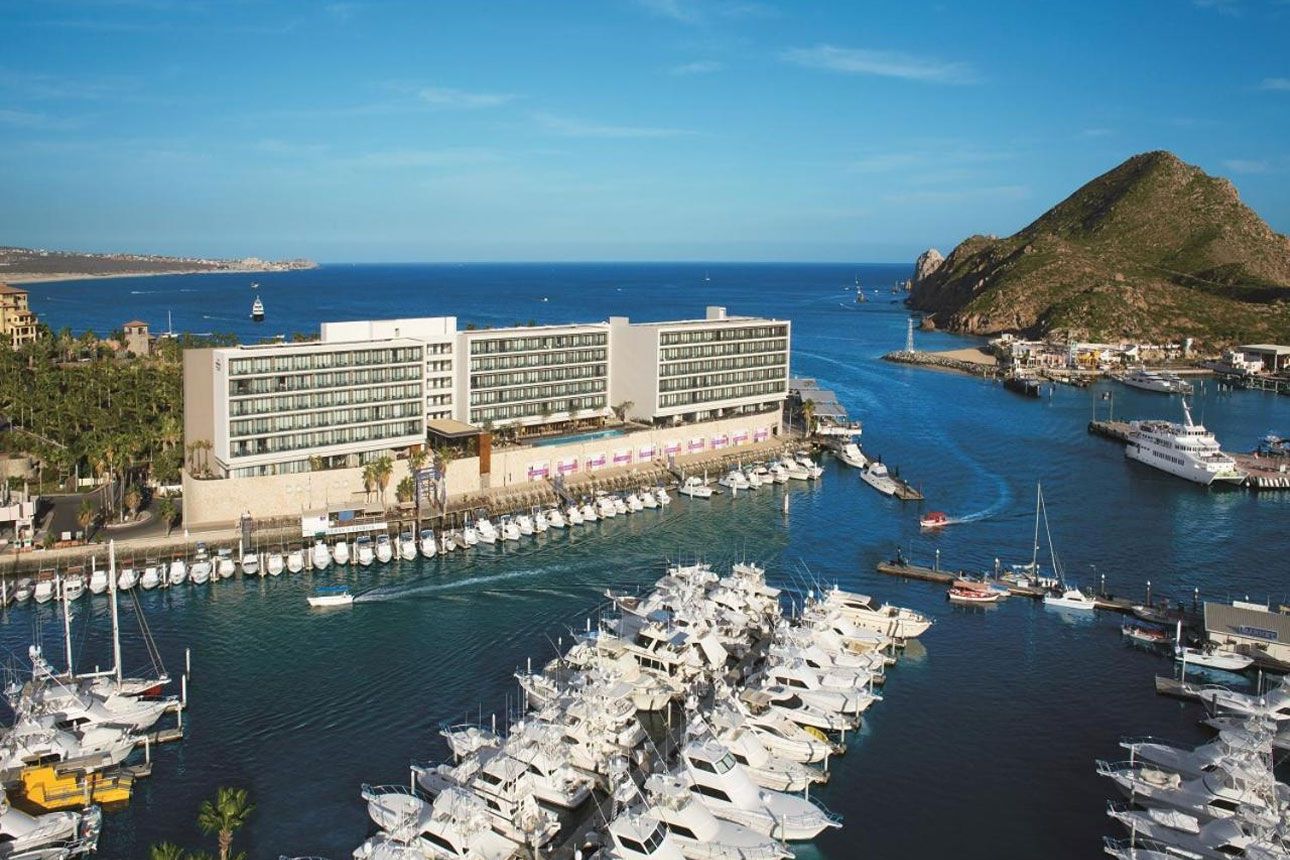 Breathless Cabo San Lucas - All Inclusive - Adults only
Pool
Free breakfast
Air conditioning
$485.00
Price per night from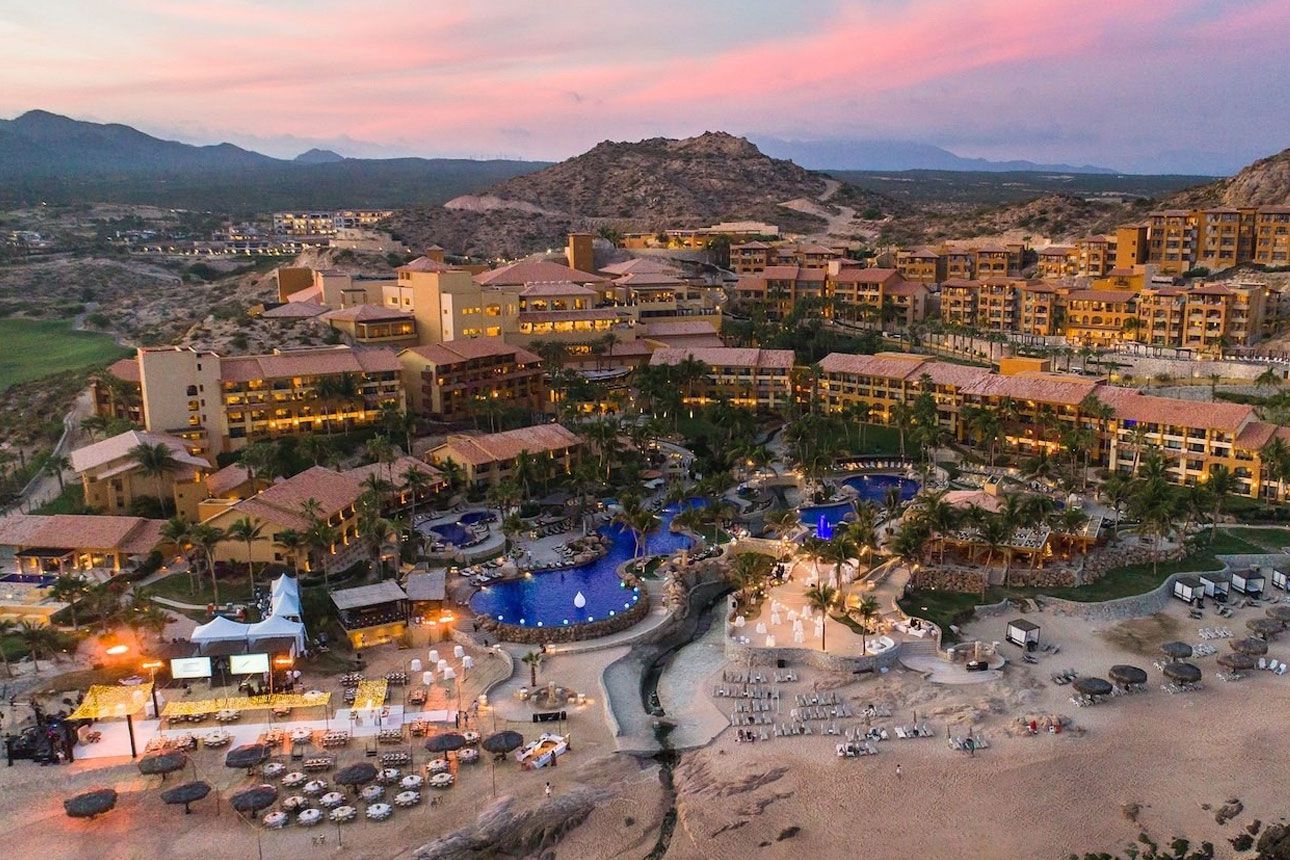 Grand Fiesta Americana Los Cabos All Inclusive Golf & Spa
$382.00
Price per night from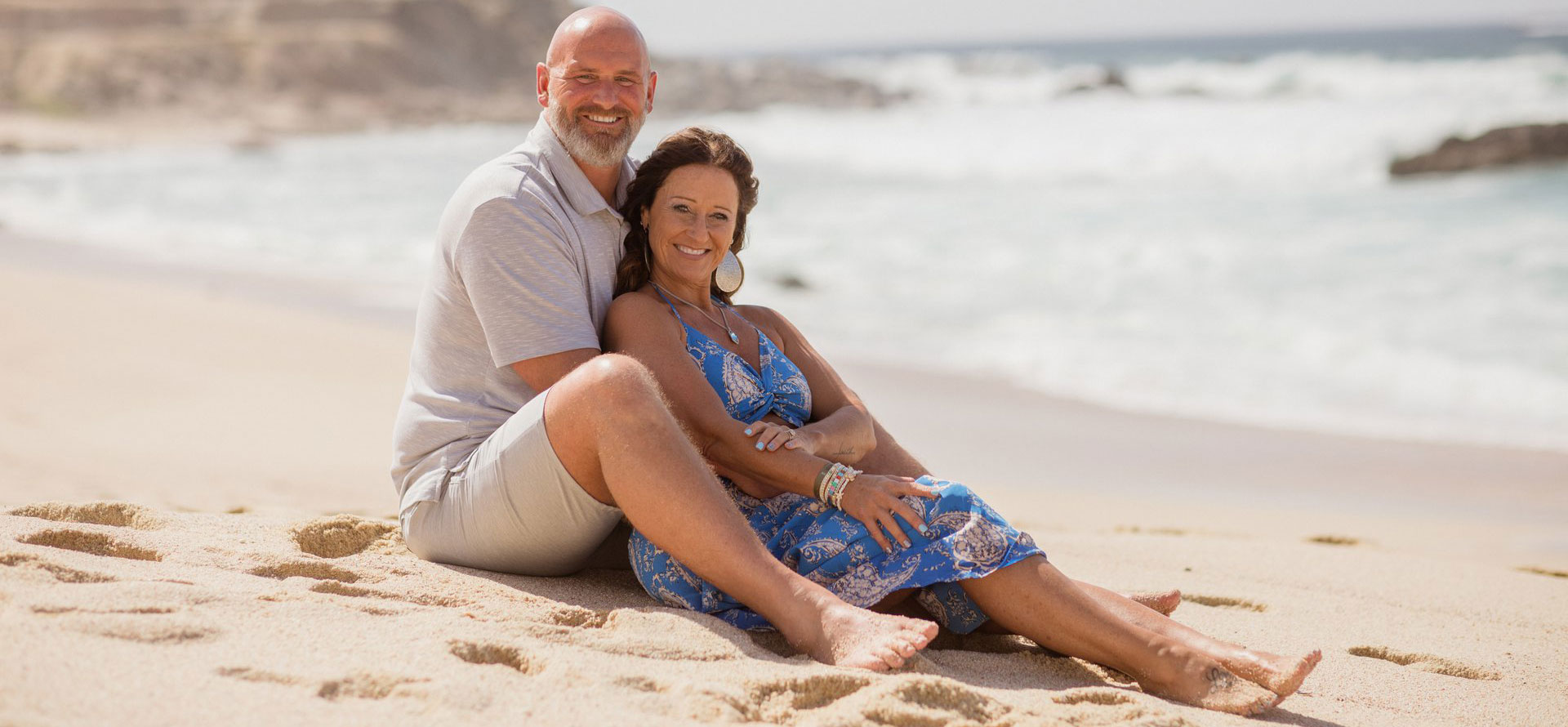 Best Time for Honeymoon in Cabo
There is no such thing as "a bad time" to honeymoon in Cabo San Lucas. Depending on the activities or budget planned by you and your partner, some months are better than the others.
One of the best times to honeymoon in Cabo San Lucas is during the shoulder season (between May and June). The weather is excellent at this time: warm day to enjoy your planned activities and cool nights for a cuddle. There are fewer crowds at this time of the year. This means you would have some quiet with your partner at a discounted price, as prices drop significantly at this time.
If you are looking for a more buzzing season to visit, then December to April will be the best fit for you. This period is the peak tourist season. Average temperatures range between 77° F and 80° F. The sunny warm days make it perfect for sightseeing and outdoor activities. However, expect the cost of honeymoon resorts in Cabo San Lucas or restaurants to be pricey at this period of the year.
From the end of July to early October occurs heavy rains, so if you are planning to catch a glimpse of those glorious southern Baja rays or go on some exciting outdoor adventures, then traveling during this period wouldn't be such a great idea. You can expect to snag great Cabo honeymoon package deals during this period.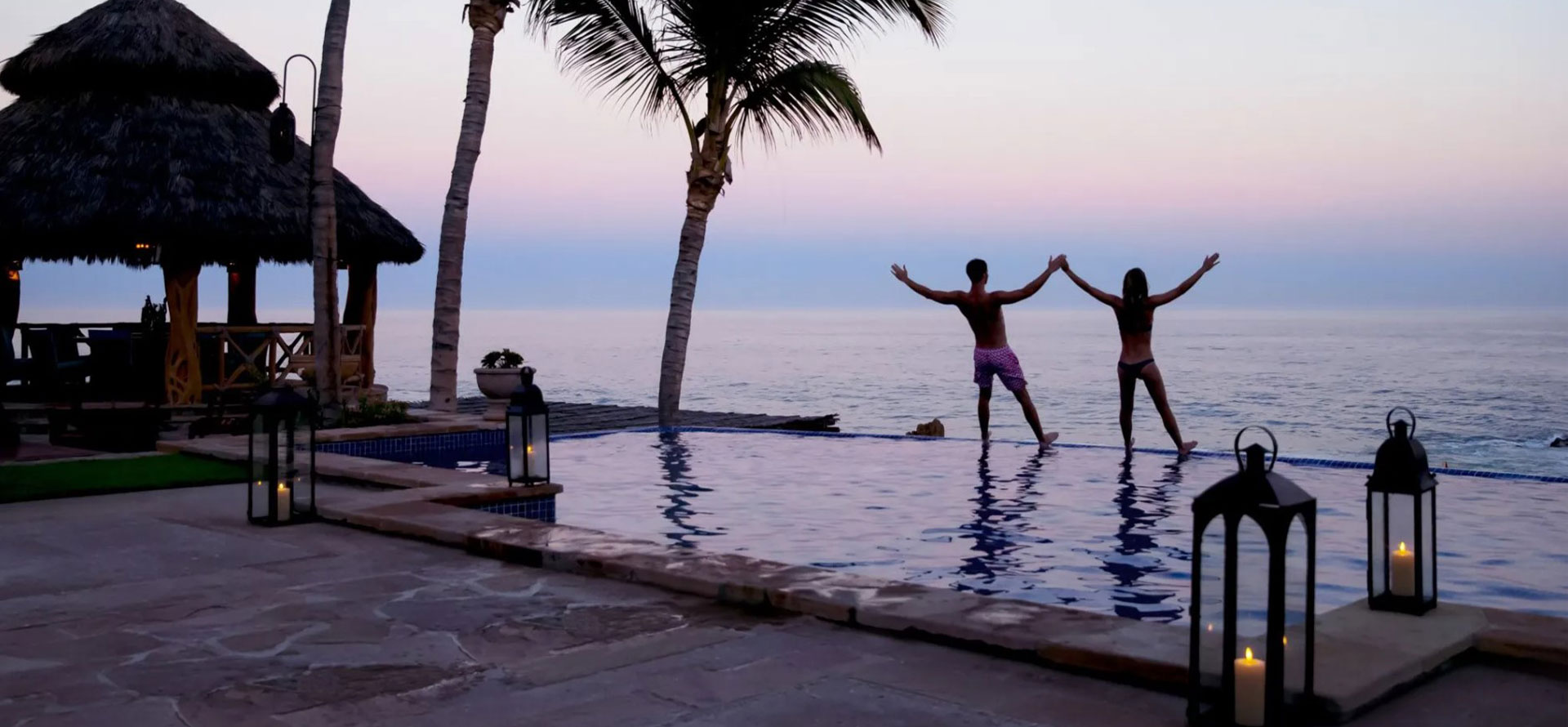 Average Cost of Honeymoon Resorts in Cabo San Lucas
The average cost of a honeymoon in Cabo may fluctuate with seasons. Visiting Cabo during the rainy seasons (between July to September) will give you some of the best deals that would save you money, but expect to trade off some outdoor moments.
Due to the high tourist flock, expect the rates of Cabo honeymoon resorts to go up in December and April as this is the high season in Cabo.
Prices are somewhat fair in the shoulder seasons (May and June) as there are fewer tourist visits during this period.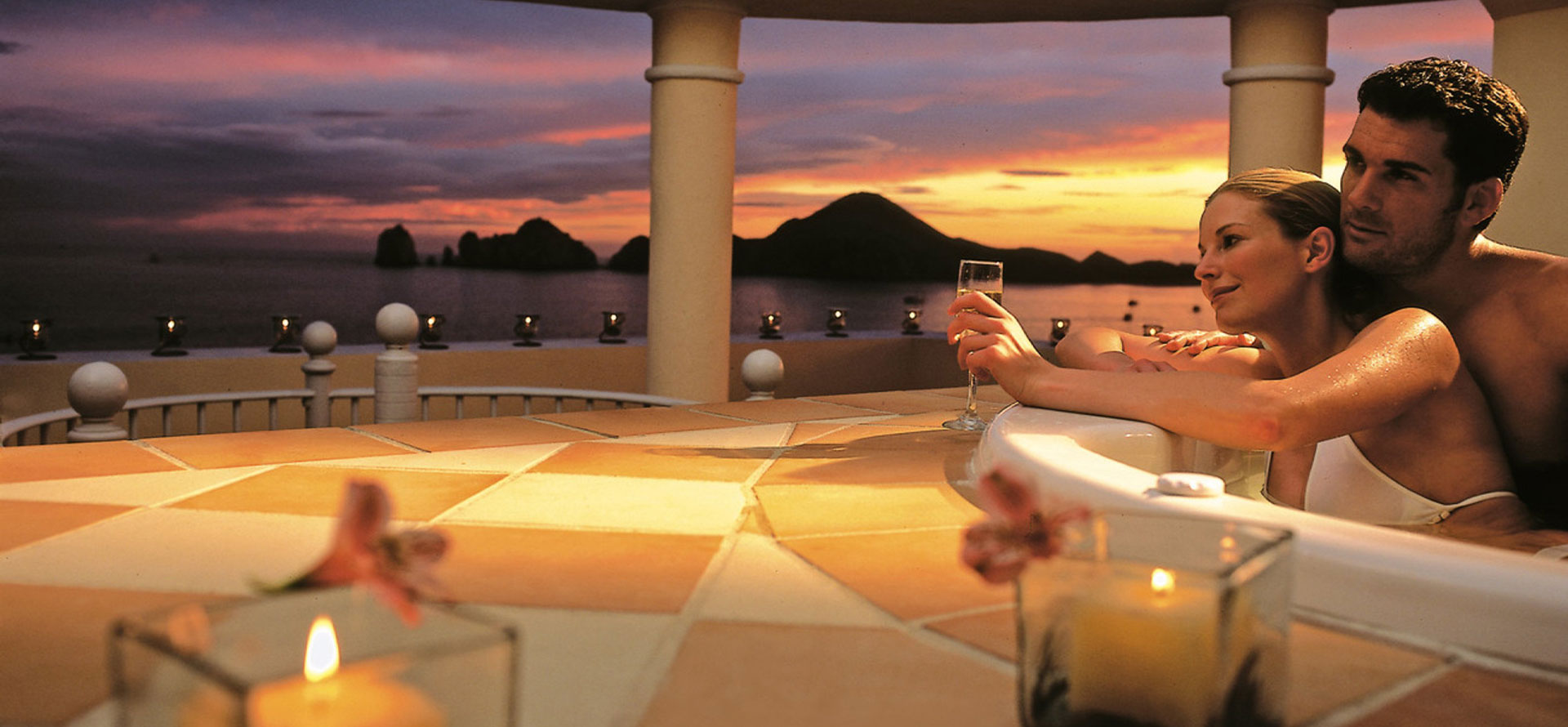 Things to Do in Cabo for Honeymoon
Your honeymoon period is the best time to get all that bad energy out of the way and connect with your partner deeply — and there is no better place to do this than in the best honeymoon resorts in Cabo.
Here are some activities you and your partner can engage in.
Go glass-bottom boat riding:

If you only tick one activity off your list in Cabo, then it should be to go on a glass-bottom boat riding tour. Some of the highlights of this boat cruise are the clear views of the Arch of Cabo San Lucas and the magnificent Medano, lovers, and divorce beaches as you cruise past. If you are not a fan of donning a snorkel mask, then this would be a great chance to take in the scenery of the exotic fishes and coral reefs without having those masks on. This cruise is also a perfect time to get "one for the gram".

Basks in the nightlife of the city:

If you are a fan of the buzz, booze, and party, then you wouldn't want to miss out on nighttime at Cabo. Get ready to sensual dance to local Mexican music that will light up the mood between you and your partner.

Take romantic walks:

Take some time off to go on romantic walks with your partner to take in the city's beauty. A walk from love beach to divorce beach may be all you need to see the beauty in nature and your partner. You can even catch some sun at the beach while at it.

Enjoy the mouth-watering meals:

When in Cabo, you definitely want to count memories, not calories. The food at Cabo will leave you longing for more, even after your honeymoon is over. Remember to try Shrimp and Fish Tacos and Fajados Chicken Tamales while at it. If you are all for a romantic candle-lit dinner in a high-class restaurant, then Cabo has great locations and excellent chefs to cater to your needs.
FAQ
Is Cabo good for couples for a honeymoon?
Yes, Cabo is definitely a great place for honeymooners! With its beautiful beaches, stunning landscapes and plethora of romantic activities, Cabo is the perfect place to celebrate your love. Plus, there are plenty of luxury resorts that offer honeymoon packages with everything you need to make your trip unforgettable. So whether you're looking for an intimate setting or a more adventurous getaway, Cabo is sure to please.
How much does it cost to honeymoon in Cabo?
It really depends on what kind of honeymoon you want in Cabo. If you're looking for an all-inclusive resort where everything is taken care of for you, then you can expect to spend around $3,000-$5,000 per person, per week. However, if you're willing to do a little bit of research and planning, you can easily find ways to cut costs.
What is there to do on your honeymoon in Cabo San Lucas?
There is no shortage of things to do on your honeymoon in Cabo San Lucas. This beautiful destination has something for everyone, whether you're looking for adventure or relaxation. One of the most popular activities in Cabo is scuba diving. With its clear waters and diverse marine life, Cabo is a perfect place to explore the undersea world. There are many dive operators in Cabo that offer beginner-friendly dives, so you can enjoy this activity even if you're not a certified diver. If you're looking for something a bit more active, there's plenty of hiking and biking trails in Cabo. You can also go horseback riding on the beach, or take a sailing or fishing charter. For those who want to relax on their honeymoon, there's no shortage of luxury resorts and spas in Cabo. You can also enjoy the many restaurants and bars in Cabo, or simply spend your days lounging on the beach. No matter what you're looking for, you're sure to find it on your honeymoon in Cabo San Lucas.
What to pack for a Cabo honeymoon?
First and foremost, pack your sunscreen! The sun in Cabo is very strong, so you'll want to make sure you have enough to keep your skin protected. Next, pack some light, airy clothing. Cabo is a very warm place, so you'll want to be sure to pack clothing that will keep you cool. Don't forget to pack your swimsuit! Cabo is home to some of the most beautiful beaches in the world, so you'll definitely want to take advantage of them. Finally, make sure to pack a camera! Cabo is a truly stunning place, and you'll want to be able to capture all of the memories you make here.
Top Hotels & Resorts
Tags: travel, best phoenix boutique hotels, cabo vs tulum vacation, all inclusive resorts las vegas, honeymoon in maine, most luxurious hawaii resorts, punta cana honeymoon package, on the water bungalows antigua, hotels near the airport, jamaica all-inclusive adults only resort, best month to visit cape cod, hawaii bora bora, curacao vs aruba vacation, san jose hotels close to airport, best all-inclusive resorts in turks and caicos, inclusive resorts new york, silverwood theme park hotels nearby, best things to do in st simons island, caribbean adults only resorts, adult only hotels in maui