A once calm Mexican fishing village, Playa del Carmen now draws tourists in with its promise of a gorgeous holiday. You can go site-seeing, snorkeling, golfing, or just lounge on the beach. There's no more fantastic way to enjoy this holiday opportunity than with adults-only resorts. As these exclusive resorts grow in popularity, many adults opt for them to avoid the chaos and noise of children during their holidays. It's an excellent way to enjoy a serene environment, relax and cool off.
Are you interested? Check out our list of top adults-only resorts in Playa del Carmen.
Best Hotels & Resorts
Best hotel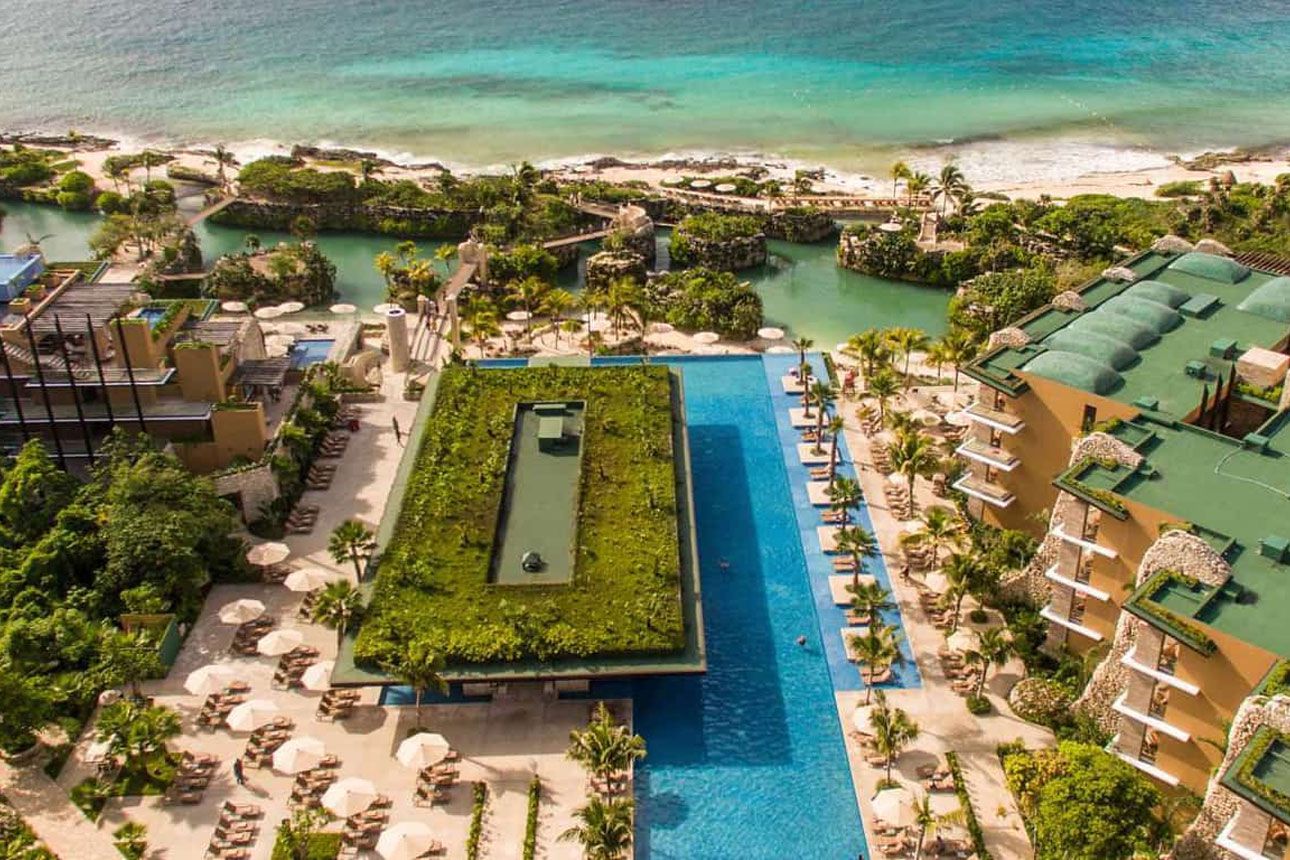 Hotel Xcaret Mexico - All Parks - All Fun Inclusive
Free WiFi
Pet-friendly
Airport transfer
$787.00
Price per night from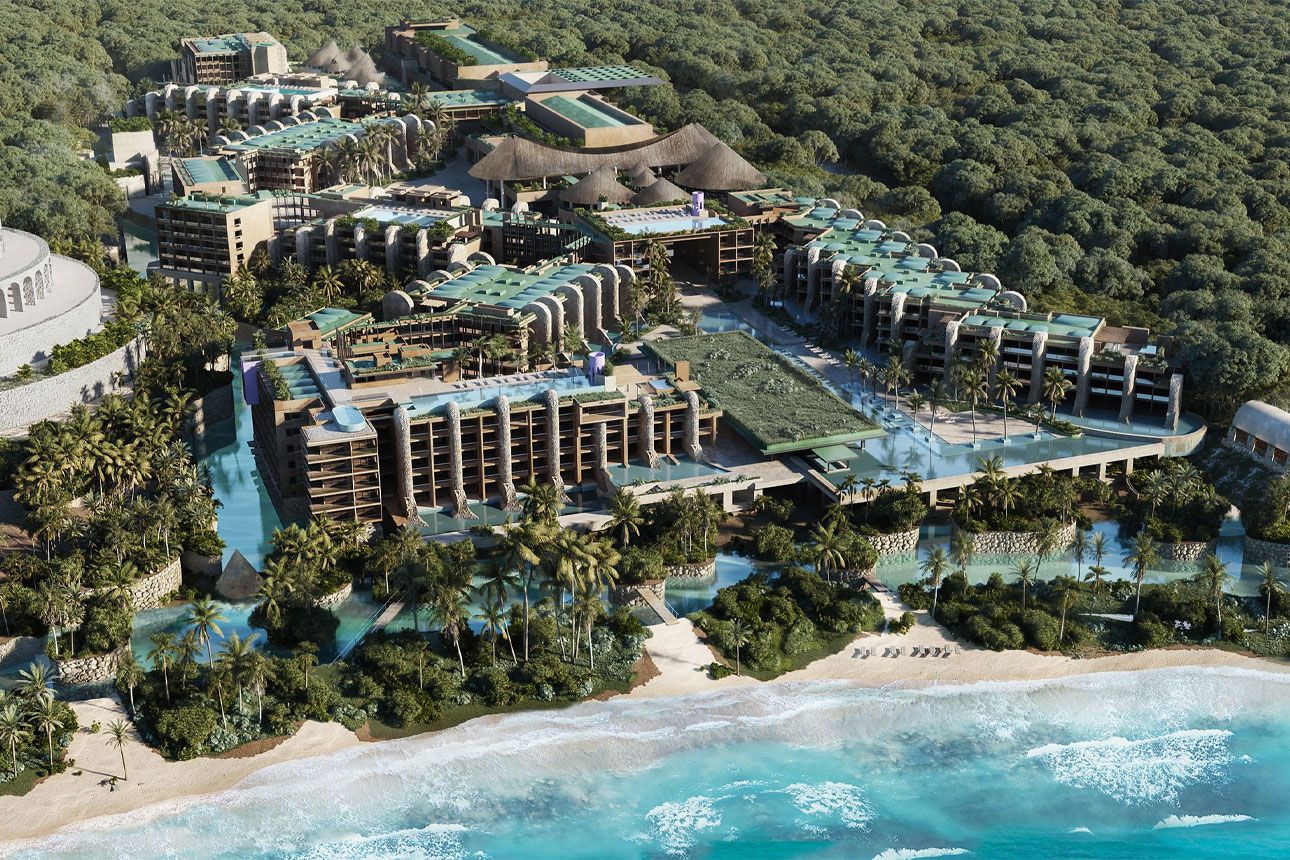 Hotel Xcaret Arte - All Parks All Fun Inclusive - Adults Only
Free parking
Free breakfast
Airport transfer
$638.00
Price per night from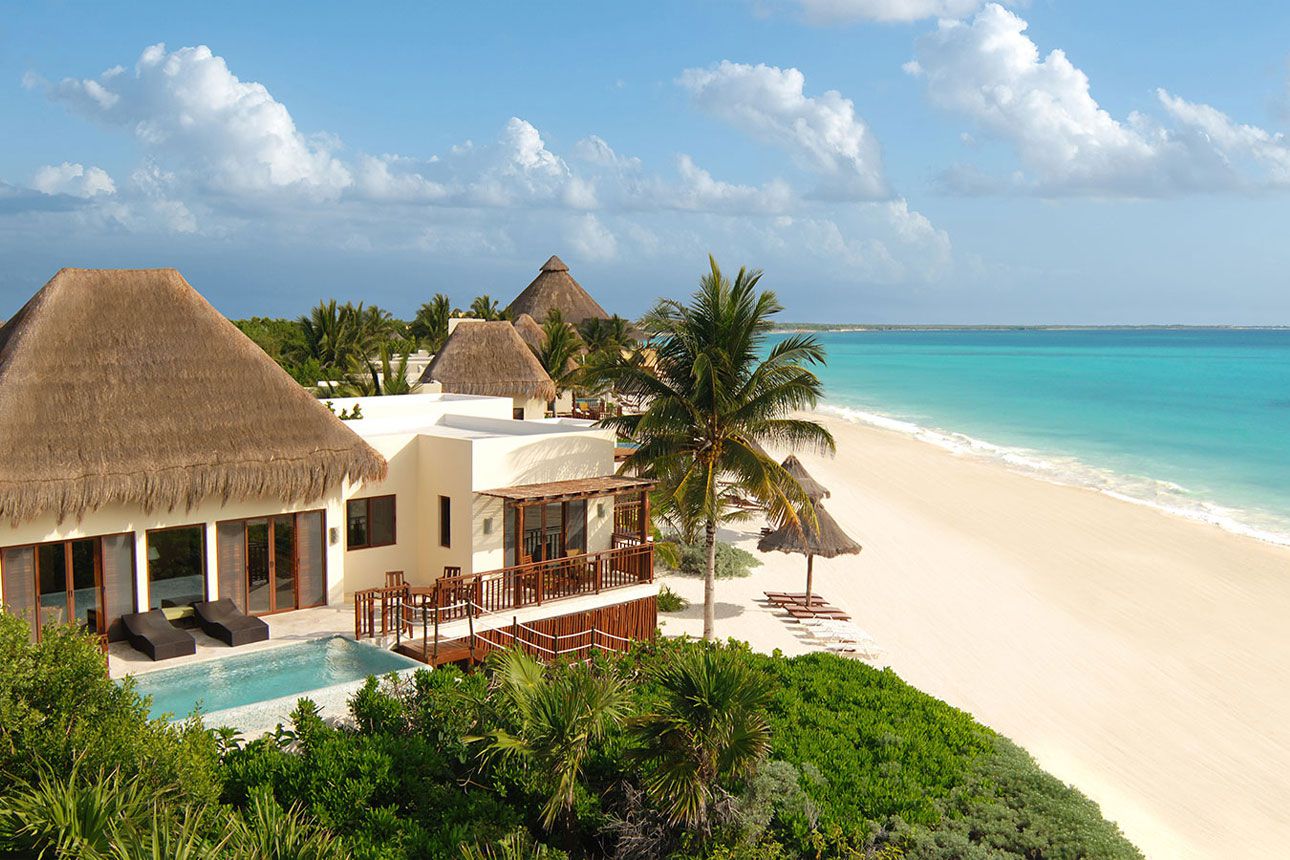 Fairmont Mayakoba Riviera Maya - All Inclusive
Airport transfer
Pool
Pet-friendly
$397.00
Price per night from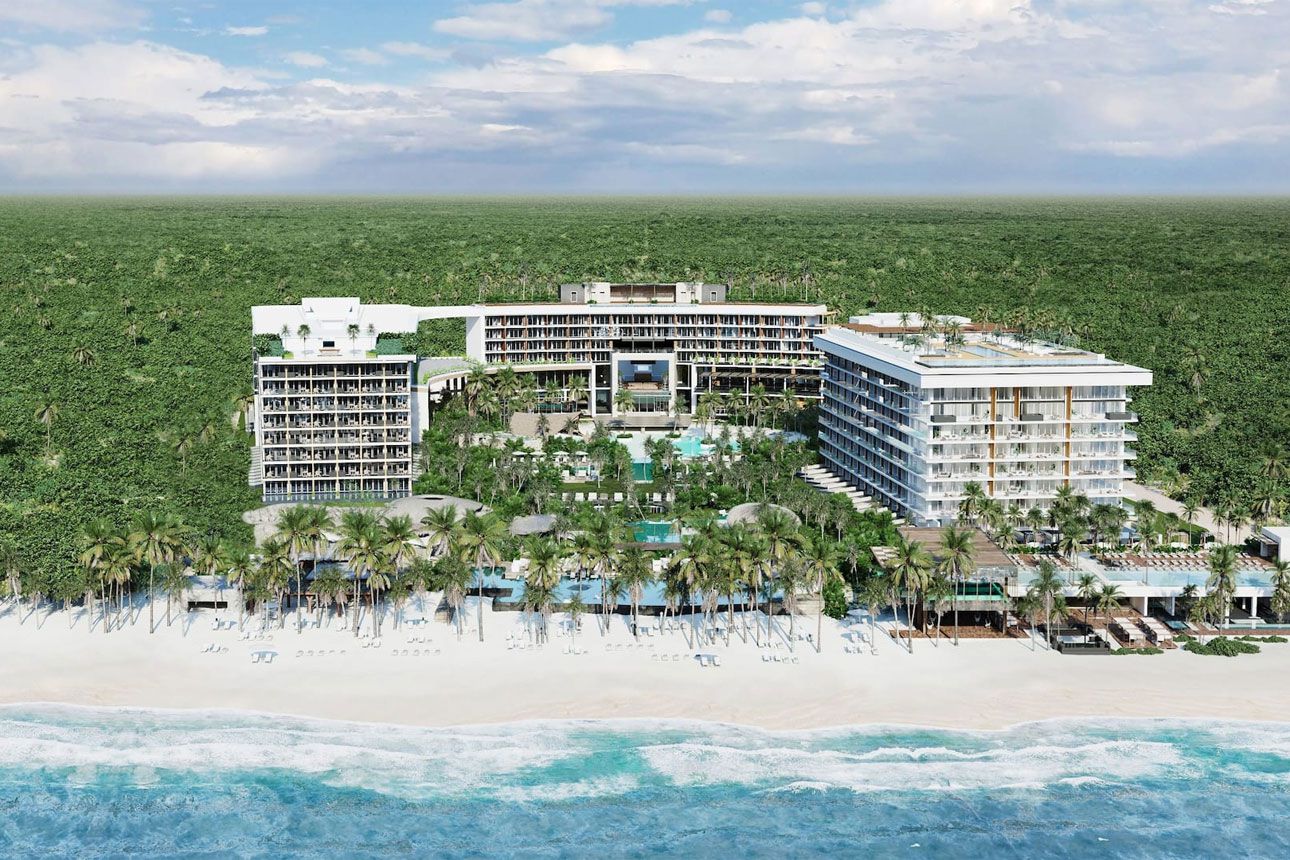 Secrets Moxche Playa del Carmen - All Inclusive - Adults Only
Free WiFi
Air conditioning
Pet-friendly
$804.00
Price per night from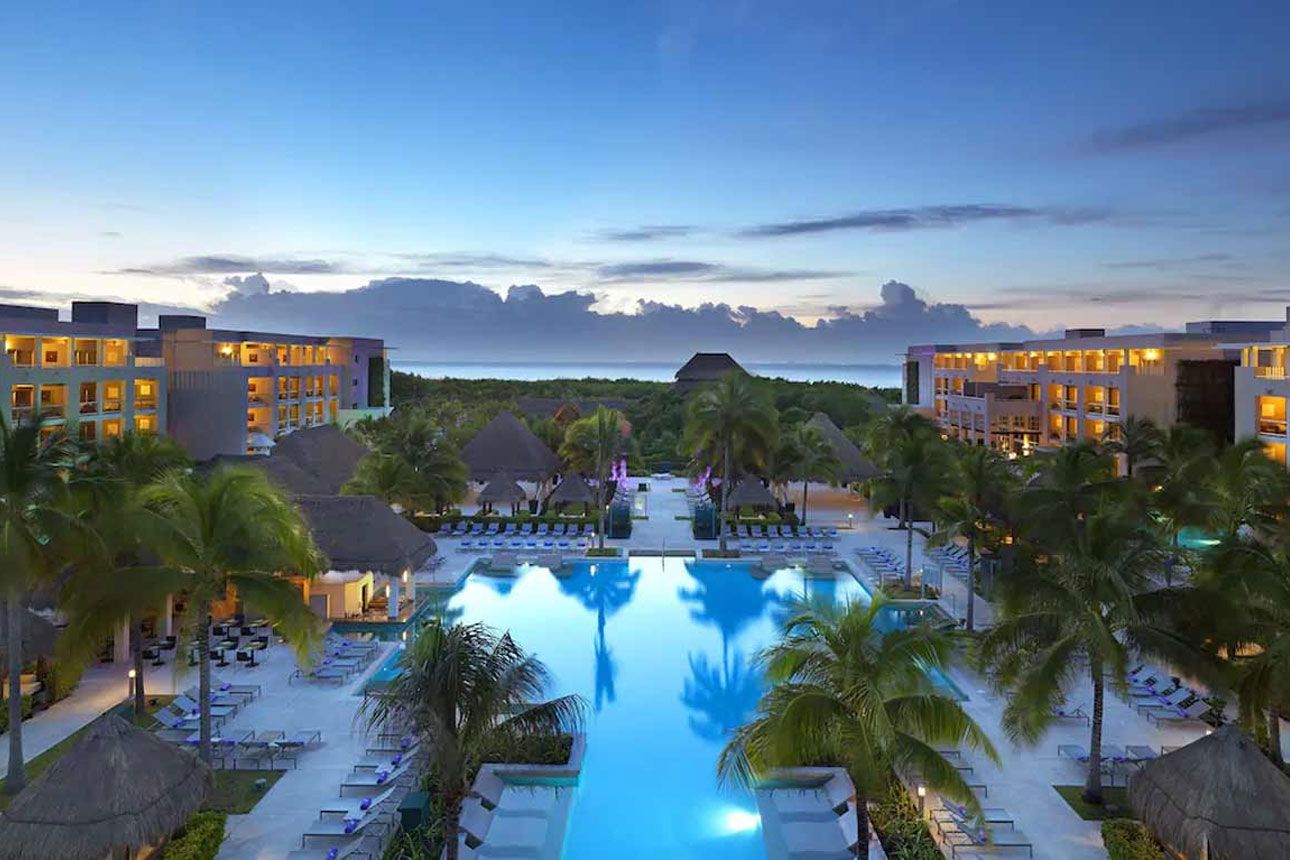 Paradisus La Perla - Adults Only - All Inclusive
Pool
Free parking
Free WiFi
$449.00
Price per night from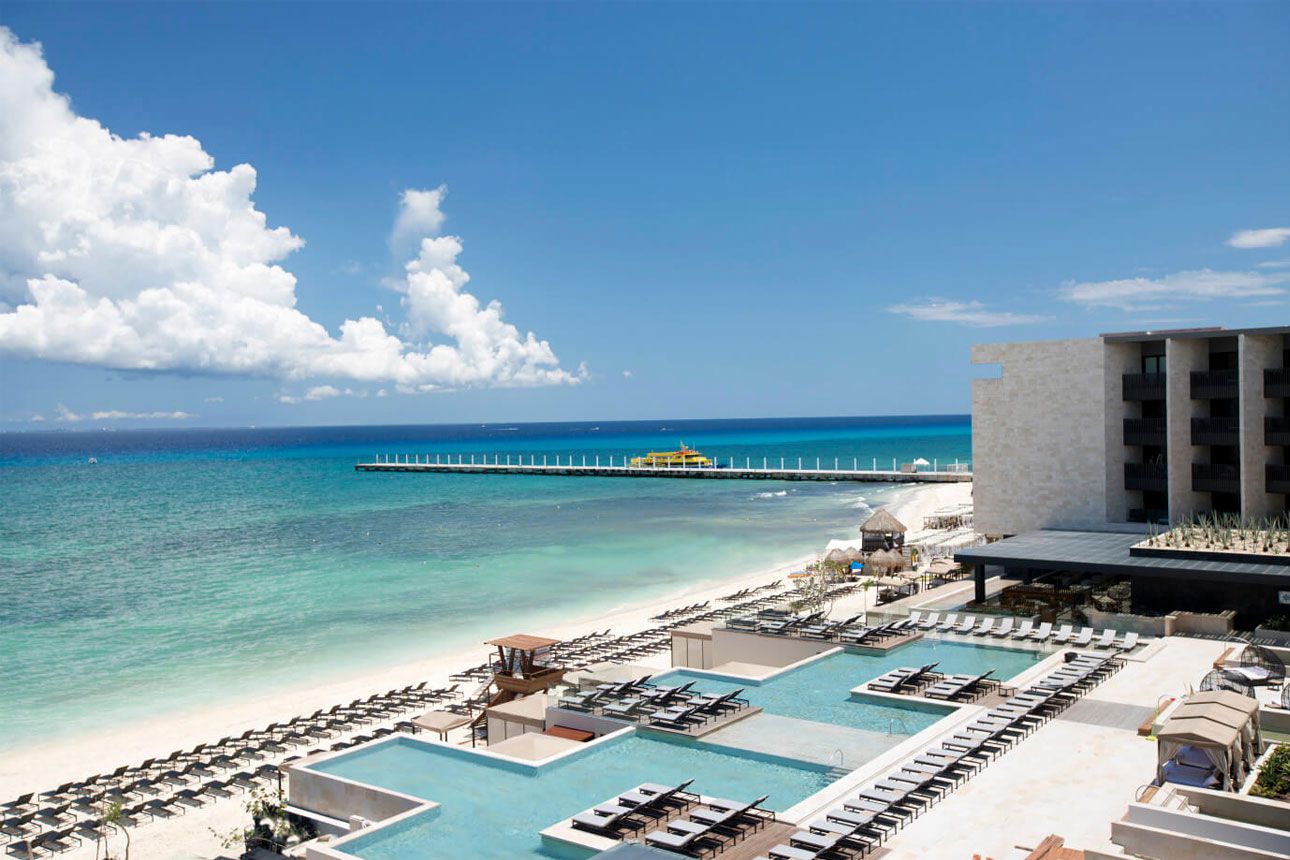 Grand Hyatt Playa del Carmen Resort
Gym
Parking available
Pet-friendly
$240.00
Price per night from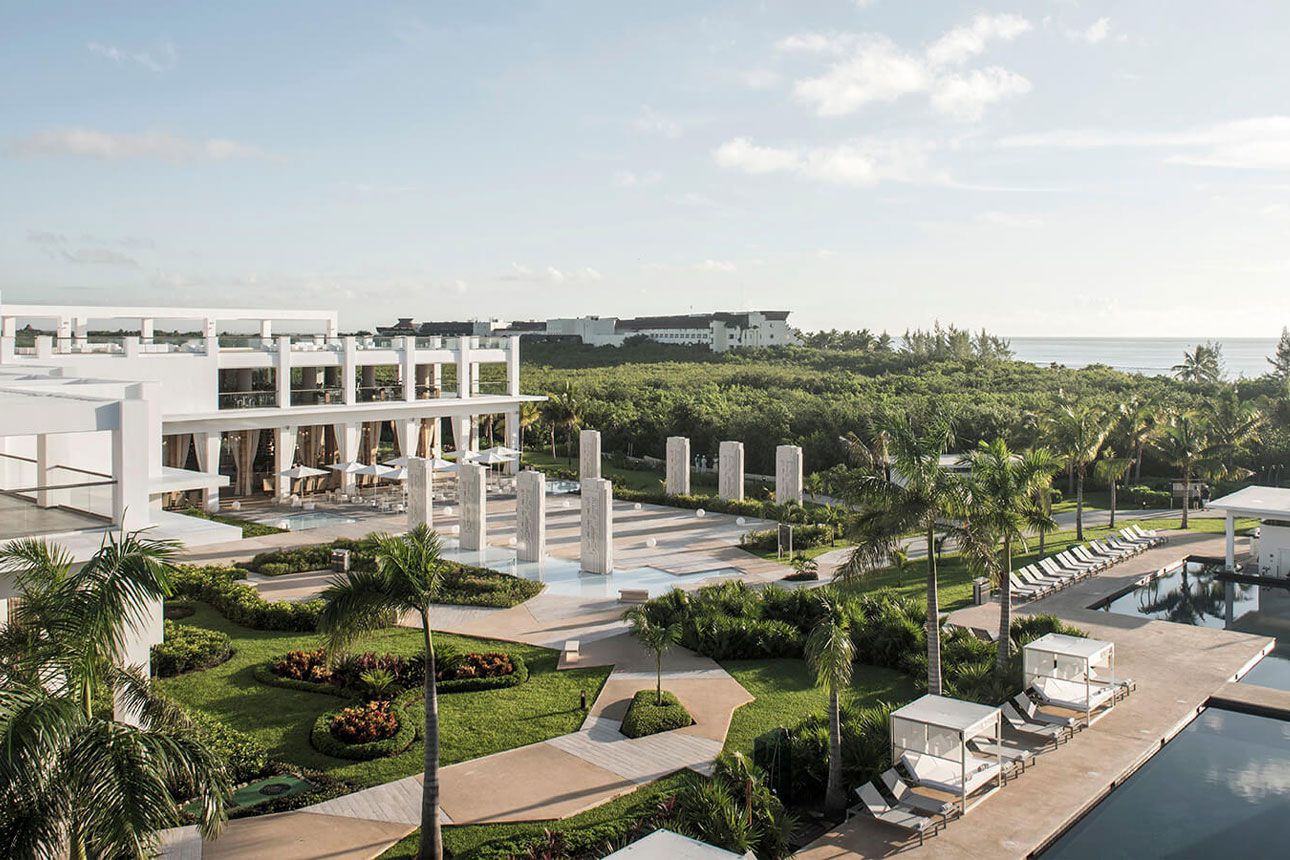 Platinum Yucatan Princess All Inclusive Suites and Spa Resort Adults Only
Pool
Air conditioning
Free WiFi
$224.00
Price per night from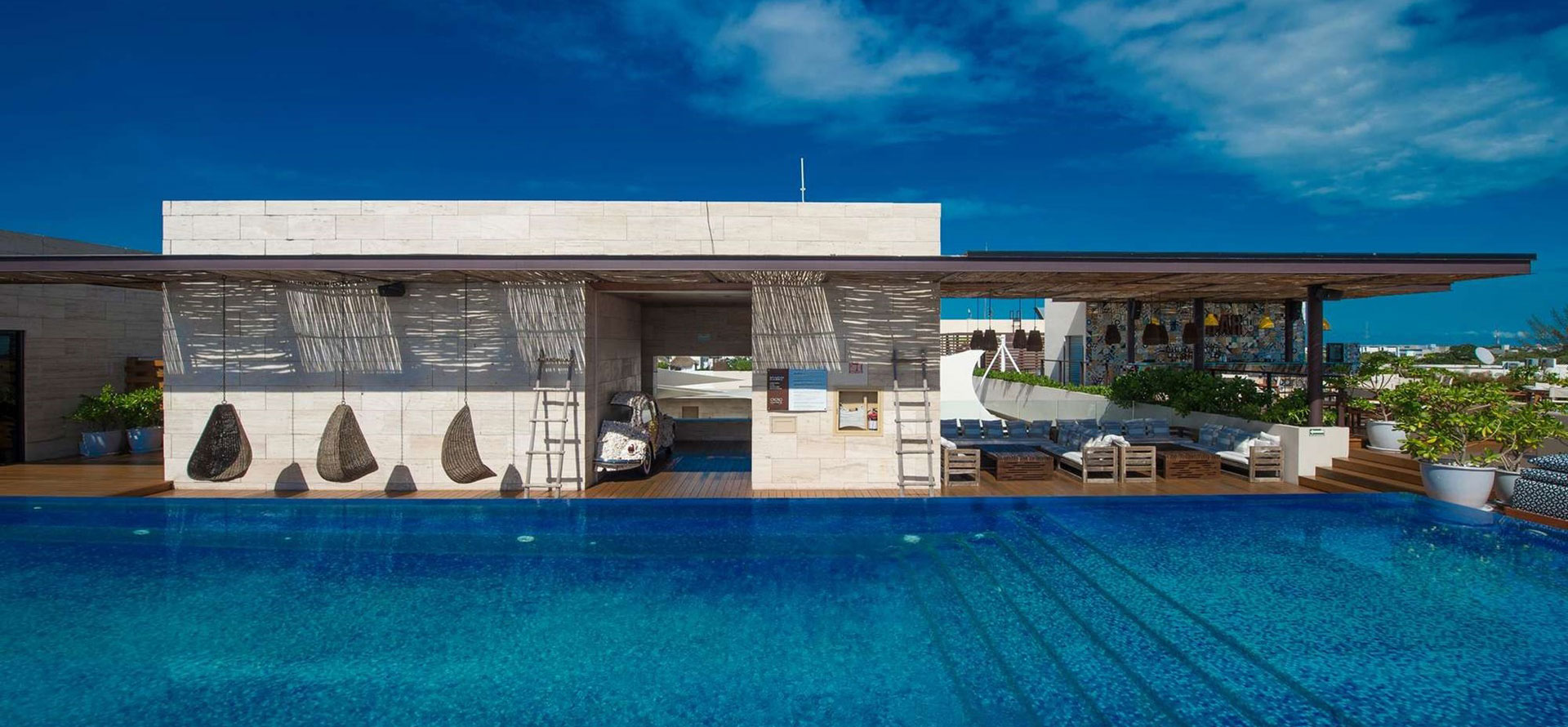 Best Time to Visit Playa del Carmen
The truth is you can come to Playa del Carmen all year round. It is warm and tropical no matter the month, and this is perfect news depending on your preferences for a good holiday. But understandably, some months are better than others.
There are two seasons in Mexico and, by extension, Playa del Carmen; the rainy and dry seasons. The rains get more frequent in June, ending in October. In that period, rain comes down in heavy showers. It rains the rest of the year, too, and maximum temperatures are around 88℉ (31℃). But if you want to avoid the rains, go between November and February. Around that period, it's noticeably less sweltering, and the showers aren't as much.
You might also desire to travel when the crowds are thinner. Due to the favorability of the weather, the tourist volume in Playa del Carmen is highest between December and February and during spring break. The prices of resorts are usually high during this period, and the beaches are crowded. For a calmer holiday, visiting April and May is your best bet.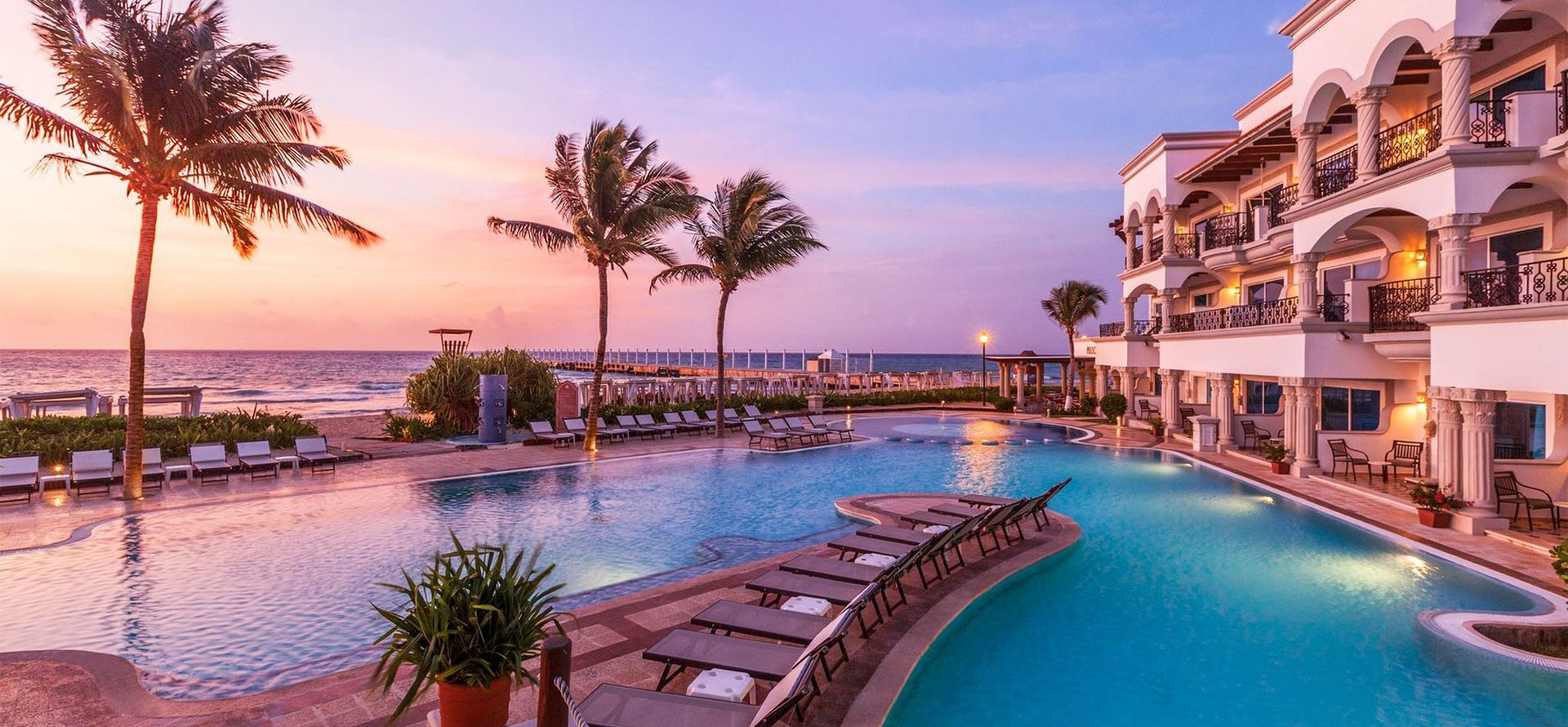 Average Cost of Adults-Only Resorts in Playa Del Carmen
Now you have an idea of when to take a trip to Playa del Carmen, and you must be curious about what that trip would cost you. The general cost of all-inclusive adults-only resorts in Playa del Carmen might vary with the months, but there's always something to fit with your budget. Prices can range from about $250 to over $500 a night.
The highest prices come in peak season; during Christmas, New Year, and Spring Break. Many tourists visit Playa del Carmen during that period, and the hotels are crowded. To help offset this difficulty, book your flights and hotels several months in advance.
You can get the best deals during the off-season. Off-season tends to be from April to August. The traffic into Playa del Carmen is the lowest, and the costs of resorts are somewhat lower.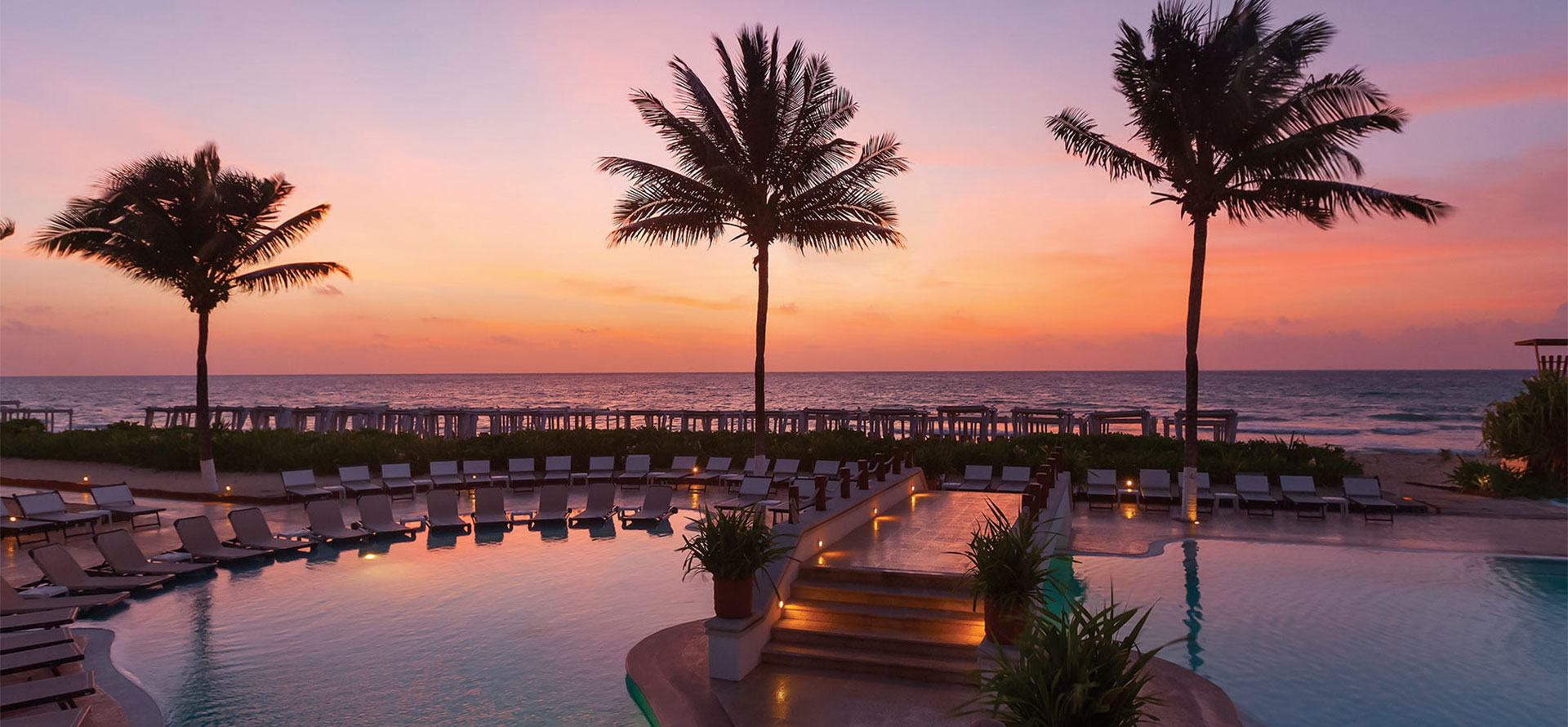 Things to Do in Playa Del Carmen for Adults
While sunbathing is fun to do, it's not the only thing you can do in Playa del Carmen. This paradise location is full of multiple engaging activities. Here are the best picks for more entertainment.
Public beaches tend to be a bit too crowded. By purchasing a day pass at any beach club, you can get access to a more secluded beach. You get a lounge chair and sometimes, even free food.
Go scuba diving or snorkeling.
The water temperature is perfect for scuba diving all year round. Playa del Carmen is close to one of the world's largest barrier reef systems. Diving and snorkeling can be excellent ways to explore the vast aquatic wonders of nature.
Playa del Carmen hosts several fascinating theme parks to add to your experience. You can go ziplining, visit aquariums, and come closer to the wildlife.
Walk along La Quinta Avenida
La Quinta Avenida is Playa del Carmen's main street. The shops, restaurants, and street performers lining this street make it an impressive spot for tourists and visitors.
Frida Kahlo was a renowned Mexican artist. If you adore art and history, this is a fantastic place to go. You can view art by Frida Kahlo herself and other artists, alongside Mexican folk art, artifacts, photographs, and more.
Rio Secreto (which means "secret river") is a stunning eco-park where you'd have breathtaking adventures. It's made up of a complex system of underground caves and springs and is not too far from the city. Are you worried about getting lost? There are guides available to make that less likely to happen.
You're bound to find something for your enjoyment in Playa del Carmen. We're confident you'd have a fantastic time.
FAQ
What is the best month to go to Playa del Carmen All-Inclusive Resorts Adults Only?
The best time to visit Playa del Carmen All-Inclusive Resorts Adults Only is from April to June. This is the offseason for tourists, so you can expect lower prices and smaller crowds. The weather is also pleasant during this time, with average temperatures in the low 80s. If you're looking for a quiet getaway, this is the perfect time to visit Playa del Carmen All-Inclusive Resorts Adults Only.
What month is the cheapest to fly to Playa del Carmen All-Inclusive Resorts Adults Only?
The answer to this question really depends on a few factors, including your specific travel dates and the airlines that service Playa del Carmen All-Inclusive Resorts Adults Only. However, in general, the cheapest month to fly to Playa del Carmen All-Inclusive Resorts Adults Only is January. This is due to the fact that many people do not travel to this destination during the winter months. If you are flexible with your travel dates, you may be able to find even cheaper flights. For example, flying mid-week or during off-peak hours can often save you money.
Is Playa del Carmen a party town?
Despite its name, Playa del Carmen is not a party town. All-inclusive resorts are strictly adults only, so you won't find any raucous nightlife here. Instead, Playa del Carmen is a relaxed and romantic getaway spot, perfect for couples looking to escape the hustle and bustle of everyday life. Soak up the sun on the white sand beaches, explore the nearby Mayan ruins, or simply spend your days lounging by the pool with a good book. Whatever you do, you're sure to enjoy your time in Playa del Carmen.
Top Hotels & Resorts
Tags: travel site, all inclusive resort in st thomas, family vacation packages puerto rico, honeymoon packages to st lucia, dog friendly hotels in wildwood, costa rica vs puerto rico, cancun riviera maya, fiji all inclusive resorts, key west hotels for families, inclusive resorts st maarten, chicago 5 star hotels, fort lauderdale hotels, hotels connecticut, cape cod best time visit, inclusive resorts mazatlan, virginia beach five star hotels, best time to travel to bali, best time of year to go to the lake tahoe, hotels by t mobile park, best luxury resorts in smoky mountain