This Caribbean paradise is home to some of the world's most beautiful beaches, making it one of the Caribbean's most popular cruise ship stops.
When you hear the word "resort", you might think of personalized service, exquisite cuisines, high-octane entertainment, and fun-filled activities. All-inclusive resorts in Roatan have risen in popularity in recent years due to their convenience and affordability. All-inclusive resorts in Roatan packages are inexpensive. Everything, from tours and entertainment to food, is mass-produced, which keeps prices low. All expenses are paid in advance, and all-inclusive packages frequently include travel, lodging, food, and beverages.
However, it's essential to take care of some of the considerations of Roatan Hondura's all-inclusive packages like budget, location, activities, a distance from the destination, food, and much more. The best thing about choosing all-inclusive Roatan packages is that you must do little to no planning. They only have to pick a room, and everything else is taken care of.
Our Favorite Hotels & Resorts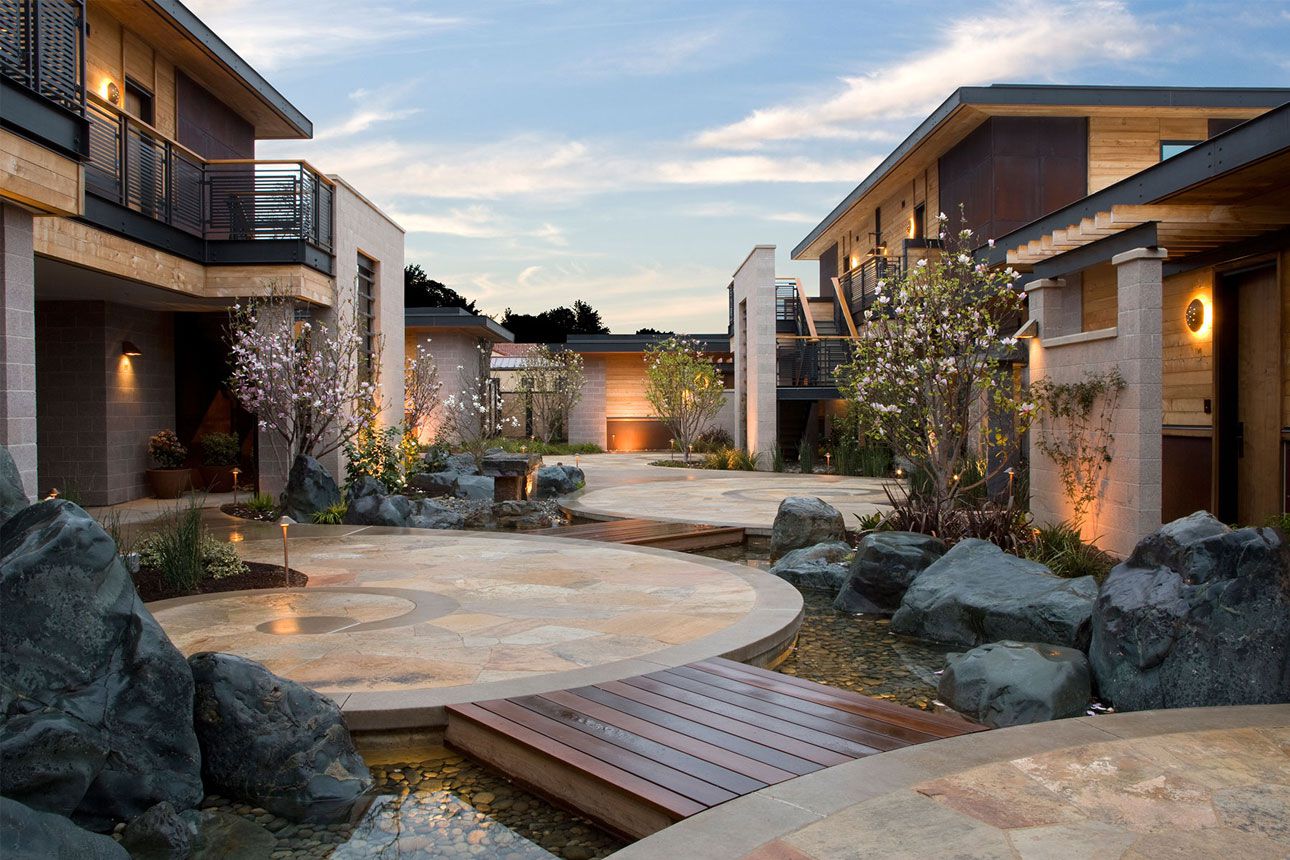 $950.00
Price per night from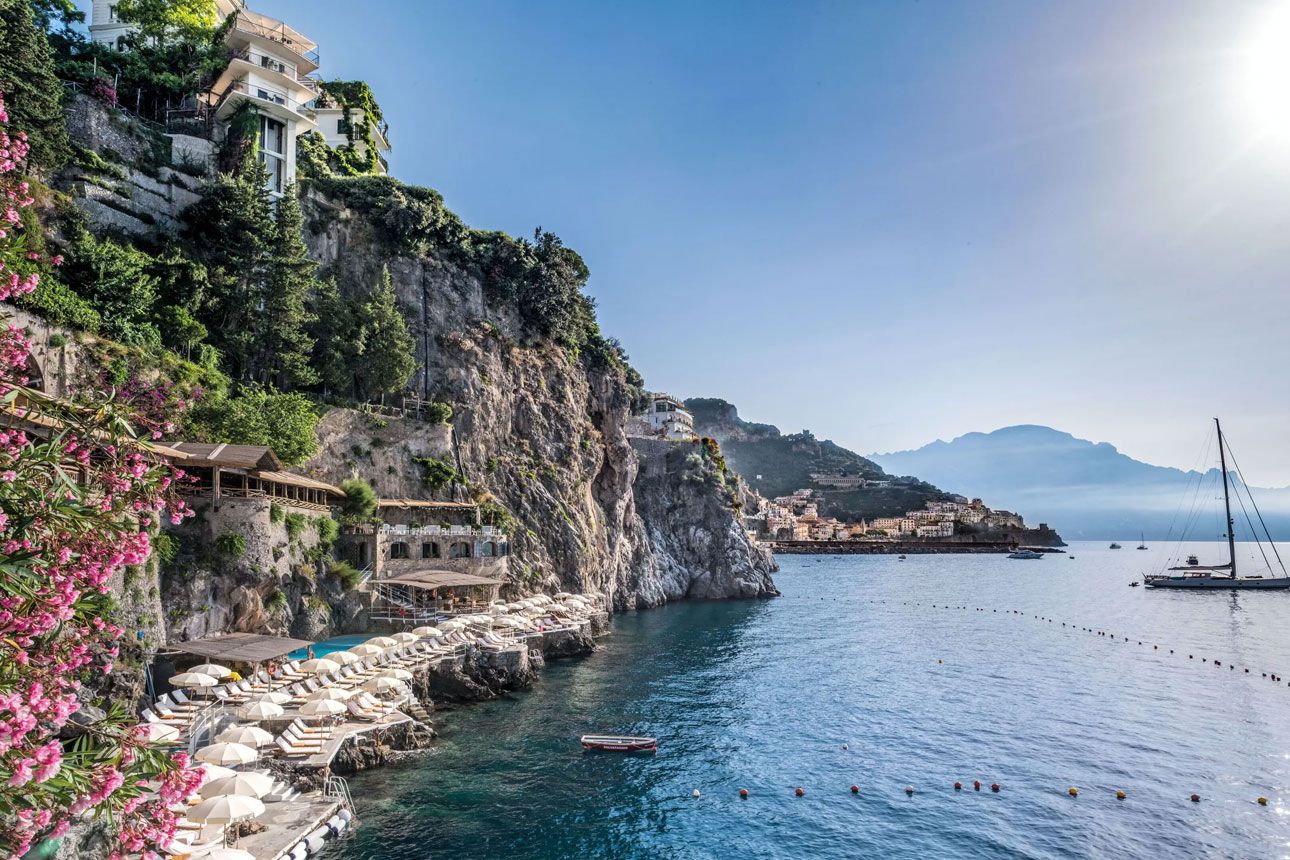 $1,209.00
Price per night from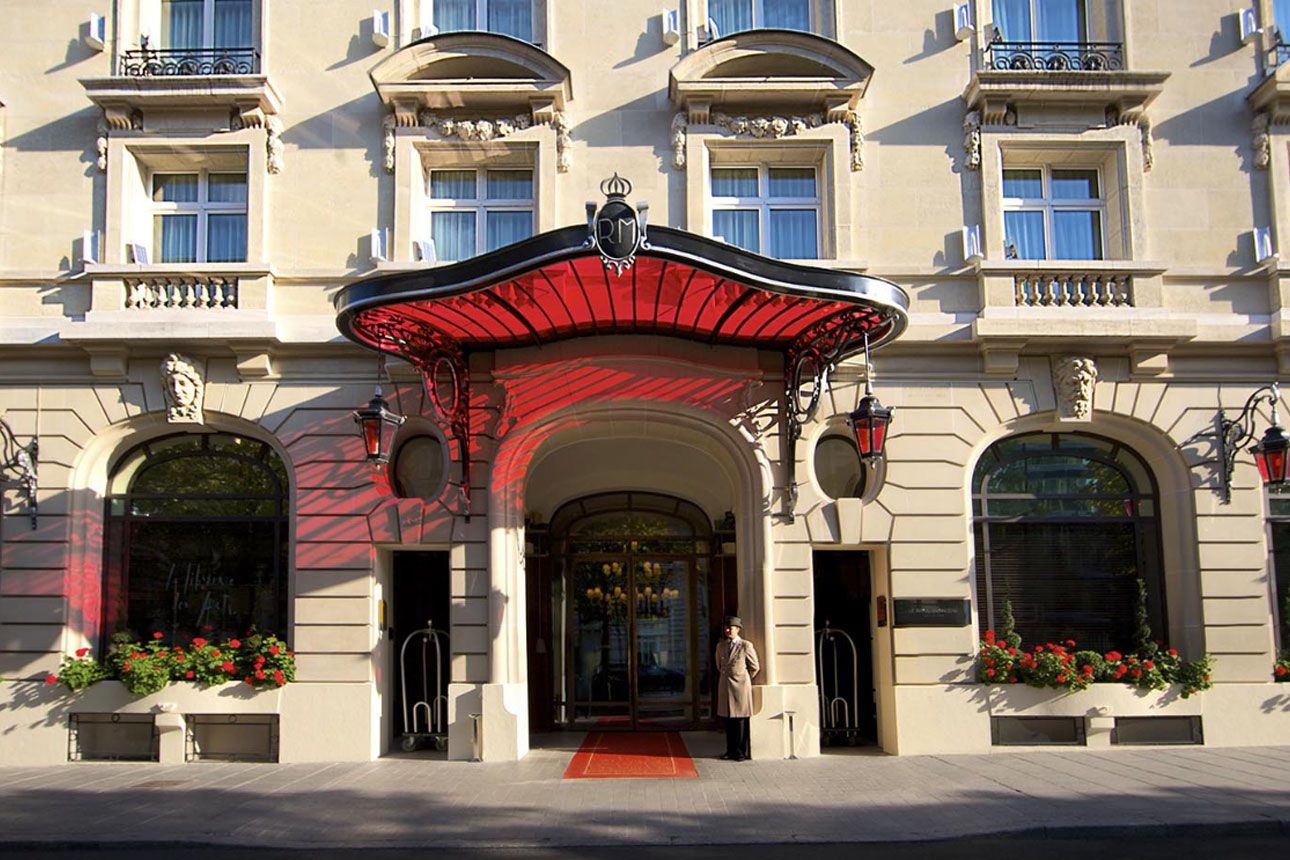 Le Royal Monceau Hotel Raffles Paris
Pet-friendly
Free WiFi
Parking available
$1,297.00
Price per night from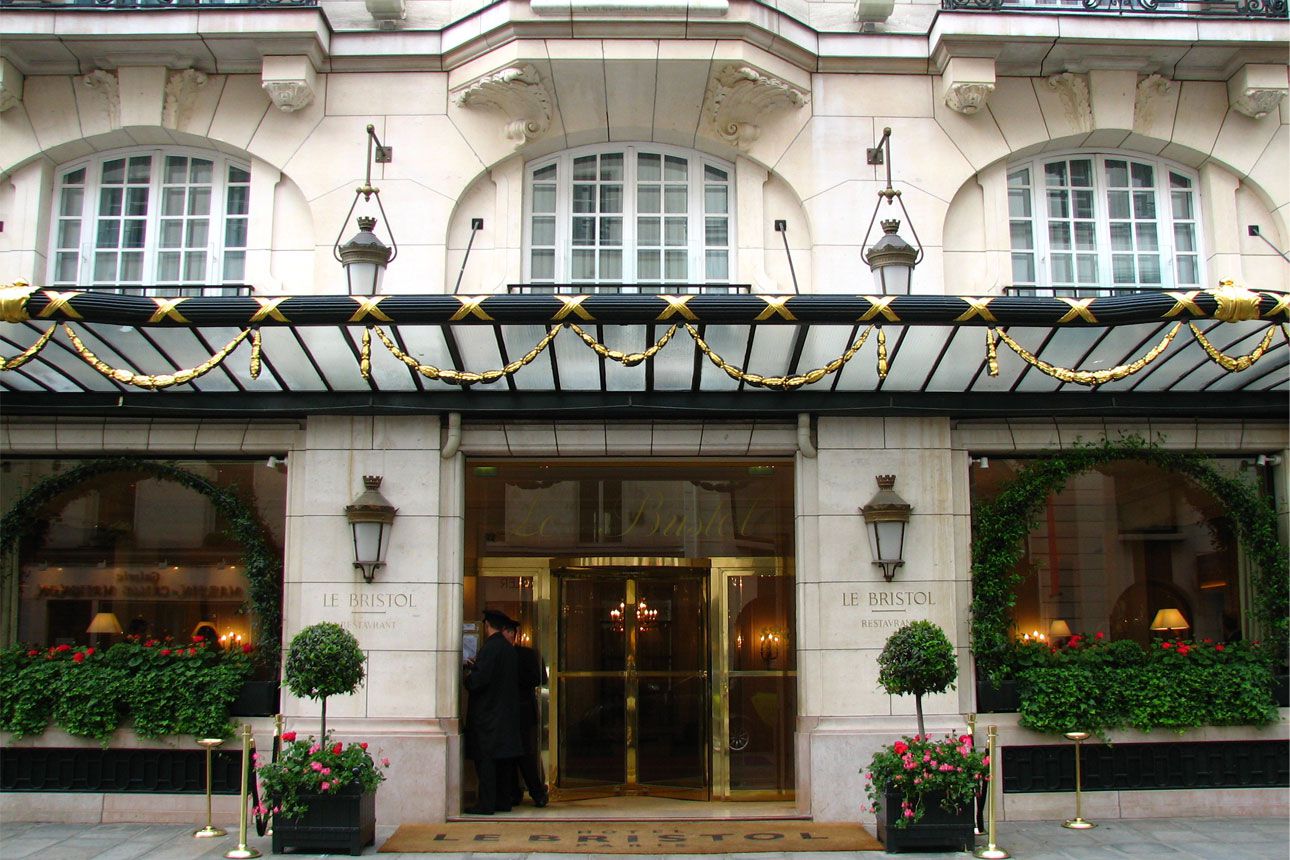 Le Bristol Paris - an Oetker Collection Hotel
Pool
Airport transfer
Free WiFi
$1,361.00
Price per night from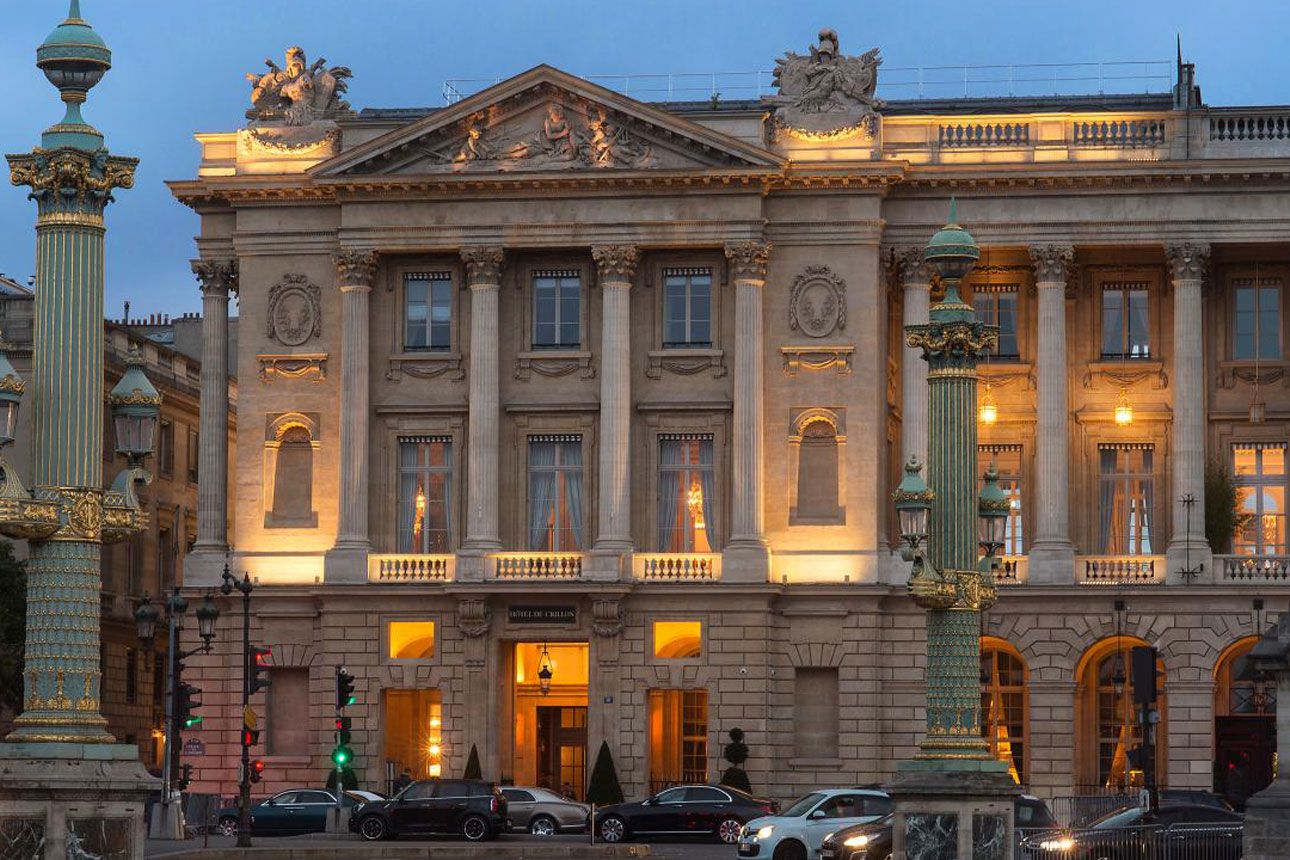 Pool
Pet-friendly
Airport transfer
$1,769.00
Price per night from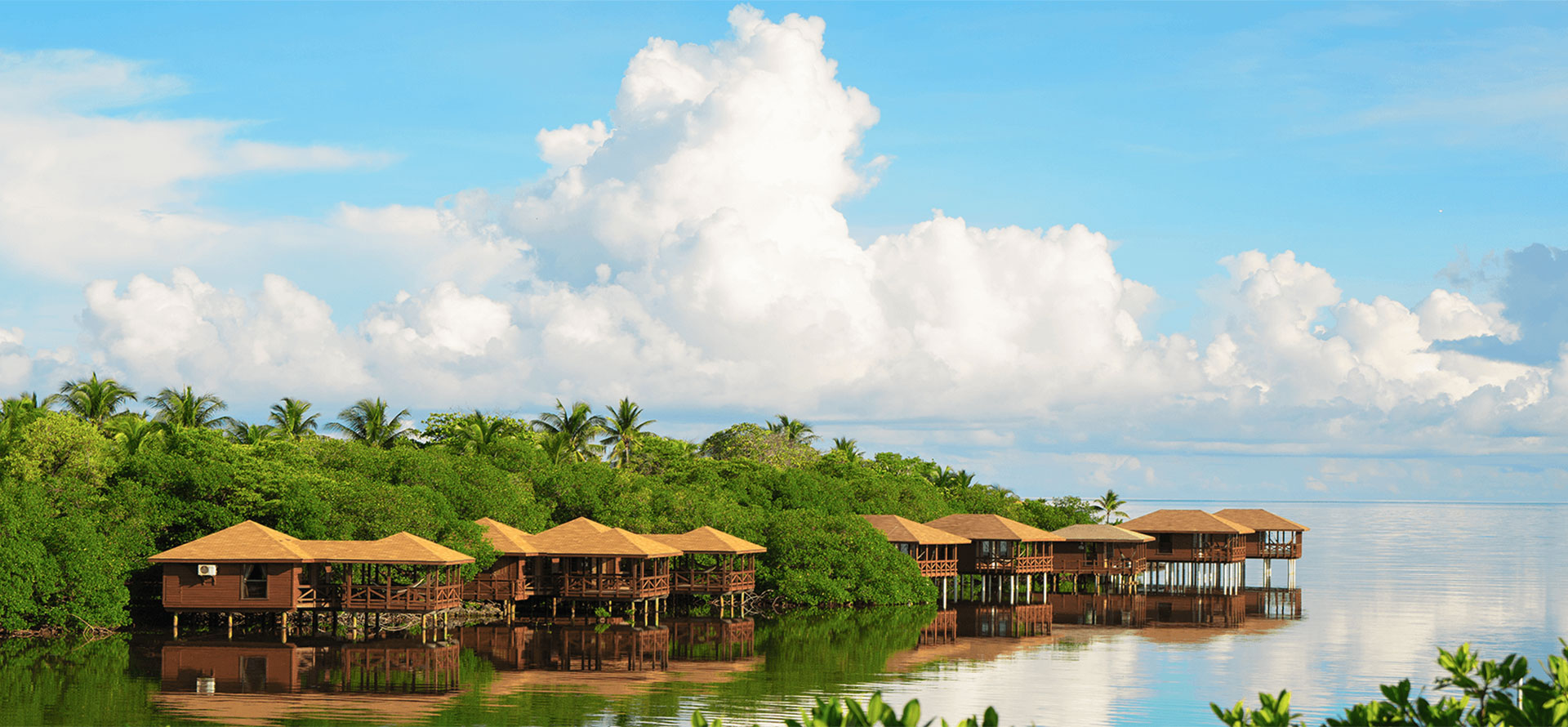 Best Time to Visit Roatan
Many visitors considering a trip to this island in the western Caribbean research the weather and climate patterns in advance. Travelers from North America and Canada will like that the temperature only varies by roughly 10 degrees throughout the year. The tropical rainforest environment on Roatan is stable, making it perfect for both land and marine adventurers.
Winter and early spring are the best times to visit Roatan Honduras all inclusive resorts for dry weather. During the rainy season, September and October are the most challenging months.
July - October:

The "warm season" runs from mid-July until the beginning of October, the hottest day occurring in the first week of September.

September - February:

From September to November, the wet season starts, and heavy rains are expected. It's not unusual to find floods in the lowlands areas of Roatan. Sometimes there are mudslides in the mountains, making it difficult to travel around the rest of the island. During September-November, hurricanes may occur; however, direct hits are uncommon.

December - April:

The tourist season in Roatan Honduras runs from November to May each year. This can be a great time to visit if you don't want to experience high or extremely cold temperatures. However, due to the popularity of this season, many all-inclusive hotels and apartments get booked up easily, making it difficult to reserve at the last minute.

February- June:

From February to June the weather is drier, making it slightly hot. If you want to visit during the tourist season, then you should go in between February-March, as the air is fresh and has a nice consistency to the weather.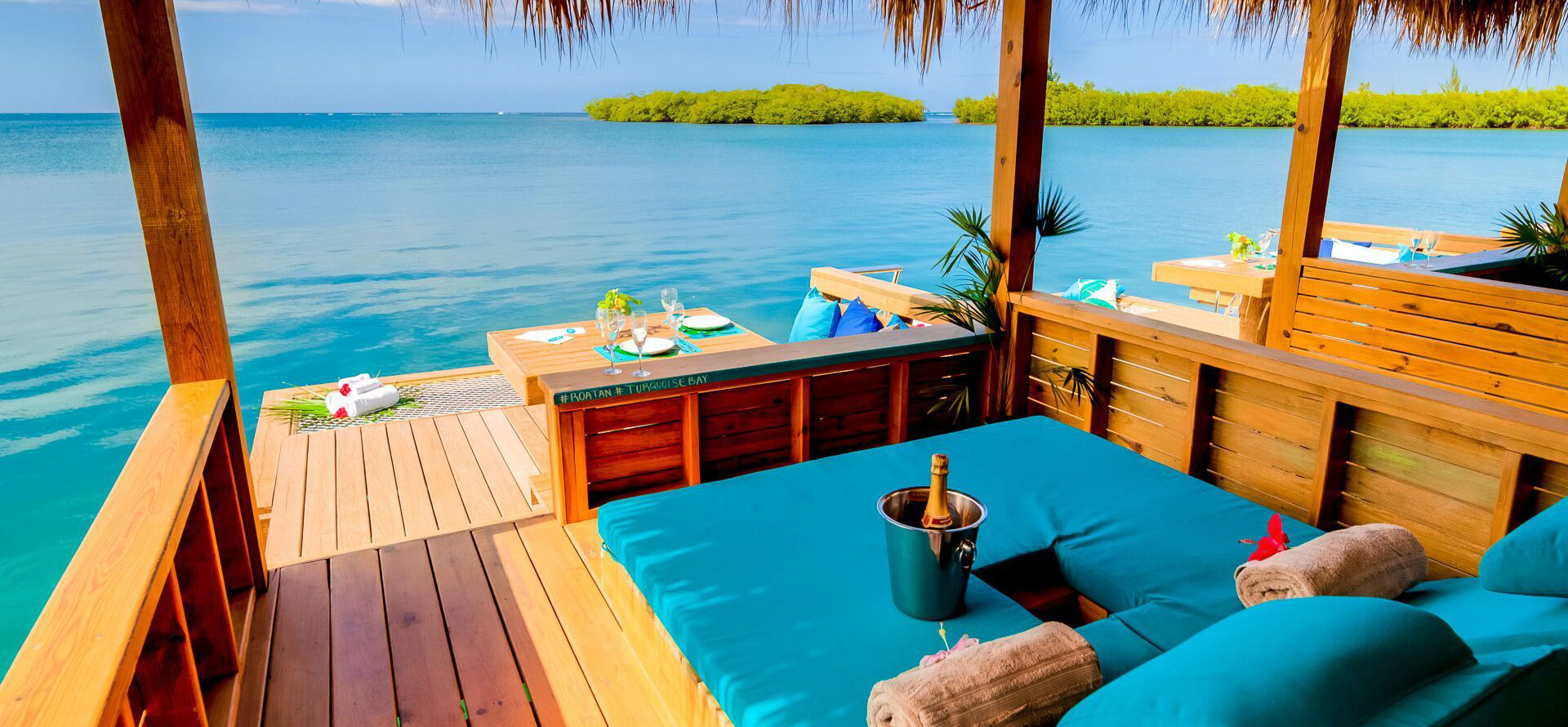 Average Cost of All-Inclusive Resorts in Roatan
The absolute cheapest time to take a vacation in Roatan all-inclusive resorts is usually late January during the high rainy season or hot weather.
October - November:

The months of October and November are considered low seasons in this area. There aren't many people on the island, and November may be pretty stormy. It will get a terrible storm, although it usually passes through in about a week in late November. Because people are less inclined to visit during the rainy season, all-inclusive resorts in Roatan have become cheaper.

December - March:

December to March is the peak tourist season, and especially around Christmas Time, February and March may be extremely crowded. December through March is still a fantastic time to visit, and as a result, high season fees apply to lodging throughout this period.

April - June:

The months of April, May, and June are the least busy. It still rains, but usually at night. This is one of the best times to visit the island because the weather is more relaxed, and the island is green and lush. In that case, all-inclusive resort prices and tickets are pocket-friendly.

July - September:

July, August, and September are warm, dry, and windless. The water temperature is pleasant, the sea is tranquil, and visibility is excellent. September has always been a peaceful month on the island. Because of the dry and hot season, the all-inclusive resorts in Roatan have become less expensive.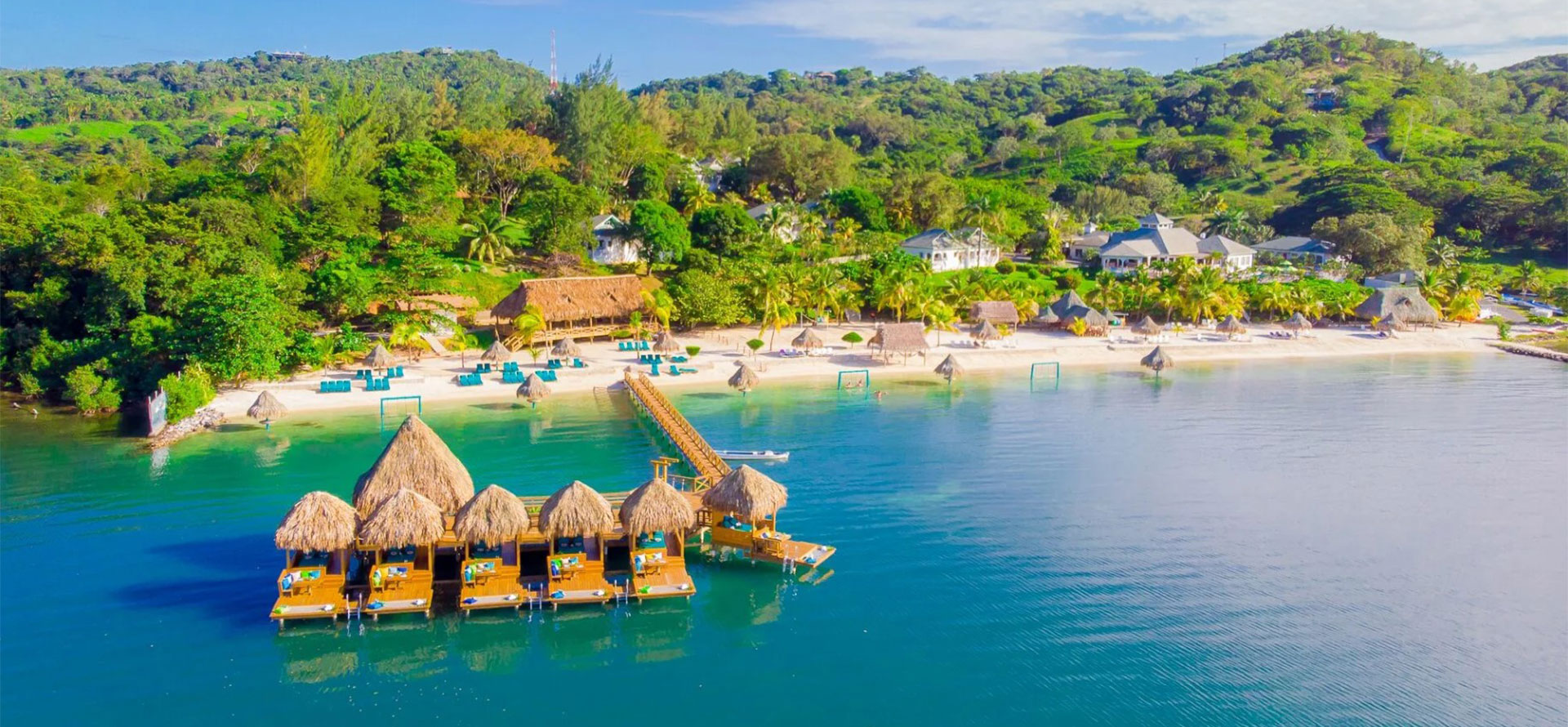 Conclusion
When it comes to picking where to go on vacation in the Caribbean Sea, one of the most important aspects for many people is the weather. Roatan, fortunately, has lots of sunshine throughout the year, so you may visit the island at any time. Of course, it like every other Caribbean Island, has a bustling season and months when there aren't nearly as many visitors.
Many visitors want to enjoy the island's sandy beaches and participate in water activities such as snorkeling and scuba diving without being close to thousands of other people.
FAQ
How many days do you need in Roatan?
All-inclusive resorts in Roatan offer plenty to keep you busy for a week or more, but if you're looking to explore the island and see everything it has to offer, you'll need at least 10 days. All-inclusive resorts provide the perfect base for exploring Roatan's beaches, sites, and activities. Many of the best things to do on the island are included in your resort package, so you can just relax and enjoy your vacation.
Are Roatan All-Inclusive Resorts nice?
Roatan All-Inclusive Resorts are some of the nicest resorts you will find. They offer luxurious accommodations, top-notch service, and stunning views of the Roatan coastline. All-inclusive resorts on Roatan are the perfect place to relax and unwind after a long day of exploring the island.
What is the best time of year to go to Roatan All-Inclusive Resorts?
The best time of year to go to Roatan All-Inclusive Resorts is during the shoulder season. The shoulder season is typically from mid-April to mid-June and again from early September to mid-December. During these times, the weather is generally milder and there are fewer tourists. This means that you'll be able to enjoy all of the All-Inclusive Resort's amenities without having to fight for space. Plus, you'll often get a better rate during the shoulder season. So if you're looking for the best time to visit Roatan All-Inclusive Resorts, plan your trip for the shoulder season. You won't be disappointed!
Our Favorite Hotels & Resorts Full Info
Tags: travel website, all inclusive guatemala resorts, hotels in palm beach, what to do in st croix, fort lauderdale hotels close to airport, ocean city hotel pet friendly, jacksonville hotels near airport, all inclusive family resorts st lucia, dulles hotels near airport, shenandoah national park hotels, best time to travel to kauai, all inclusive pennsylvania resorts, dominican republic and haiti, hotel suites downtown columbus, best maui resorts for couples, best resorts in disney all inclusive, cancun costa rica, maldives versus hawaii, 5 star hotels in chicago, peru all-inclusive packages