When it comes to booking your next holiday, the all-inclusive resorts in Cabo's adult only selection are hard to beat.
Known for its beautiful golden sand beaches, exotic scuba diving sites, and picturesque land features, this Pacific Coast Mexican resort city has become one of the world's premier destinations for holidaymakers from all over the world.
Sure, family-friendly resorts are great options for holidaymakers with young kids, but you don't want another person's child running around ruining your vacation. By staying at an adult only accommodation, you receive a relaxing atmosphere to unwind in, with amenities tailored to the adult experience.
But, with such an extensive collection of resorts to choose from, it is easy to get overwhelmed in choosing the right one. The following are some of the best all-inclusive resorts Cabo's adult only selection has to offer.
Best Hotels & Resorts
Best hotel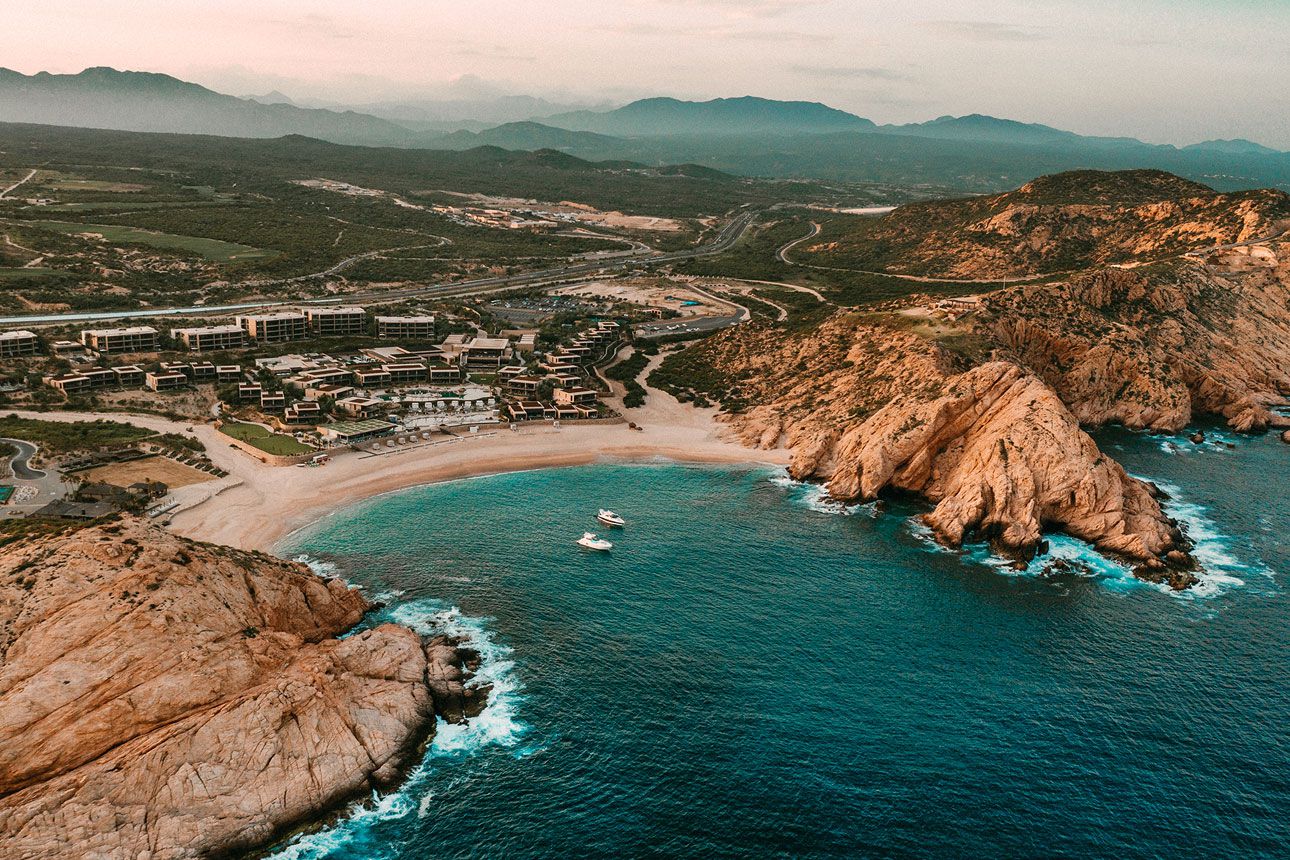 Free WiFi
Free parking
Airport transfer
$1,223.00
Price per night from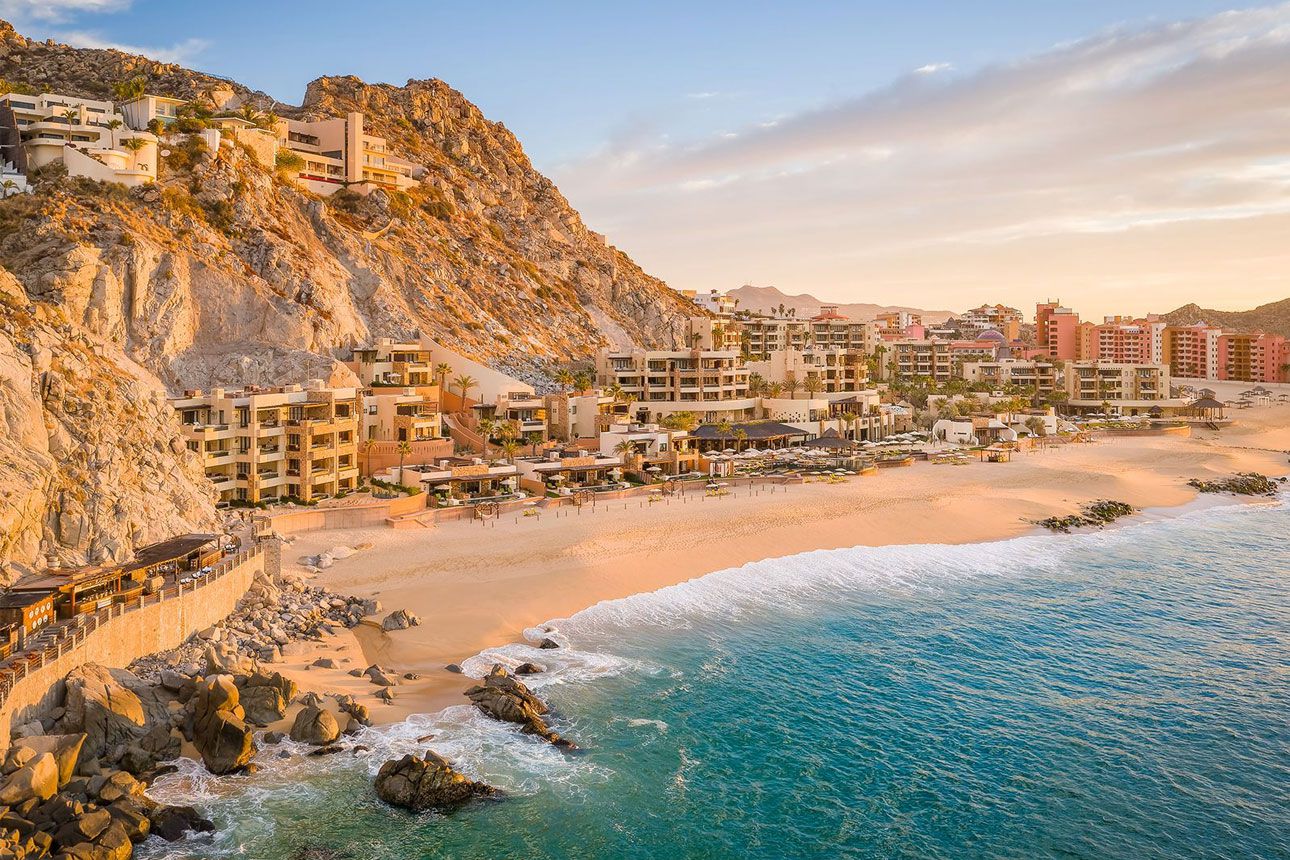 Waldorf Astoria Los Cabos Pedregal
$901.00
Price per night from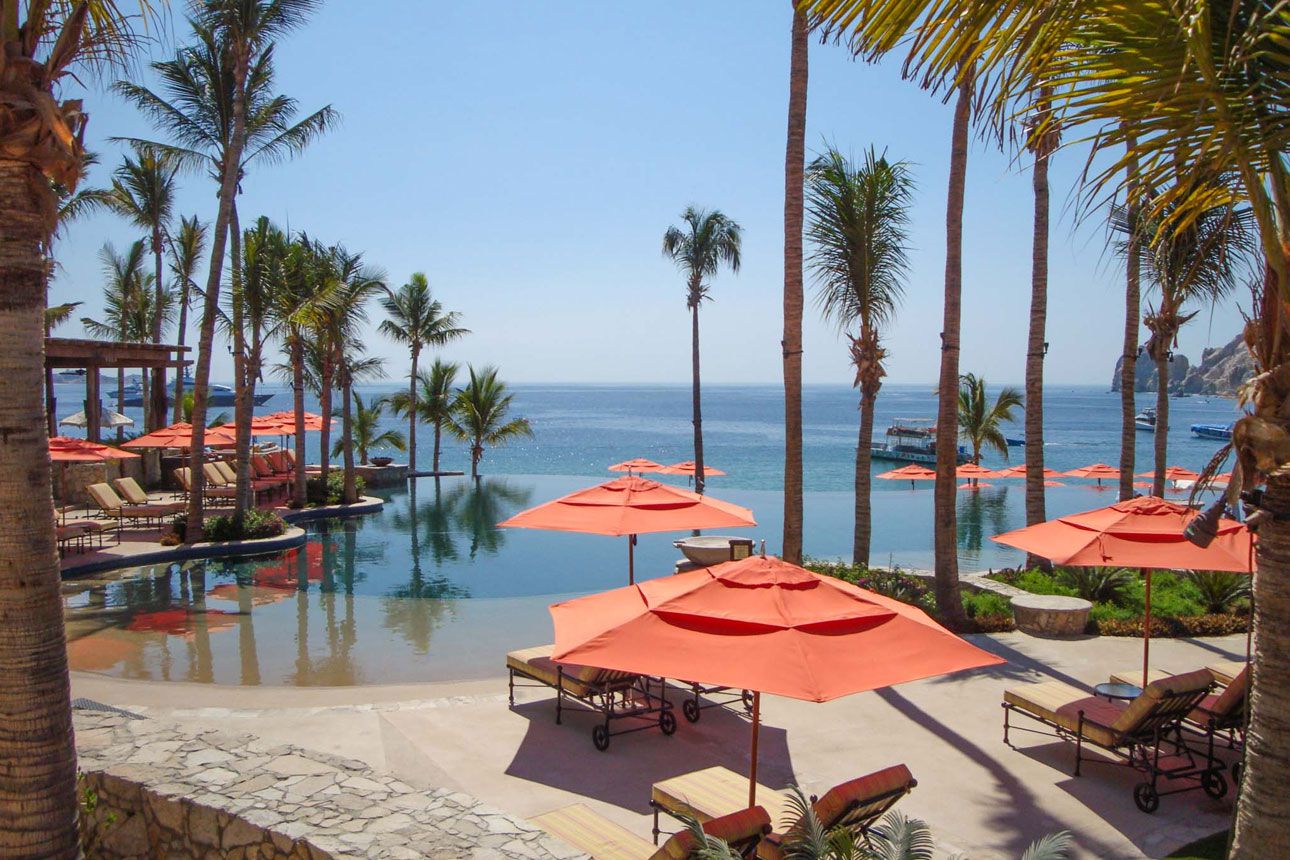 Hacienda Beach Club & Residences
$550.00
Price per night from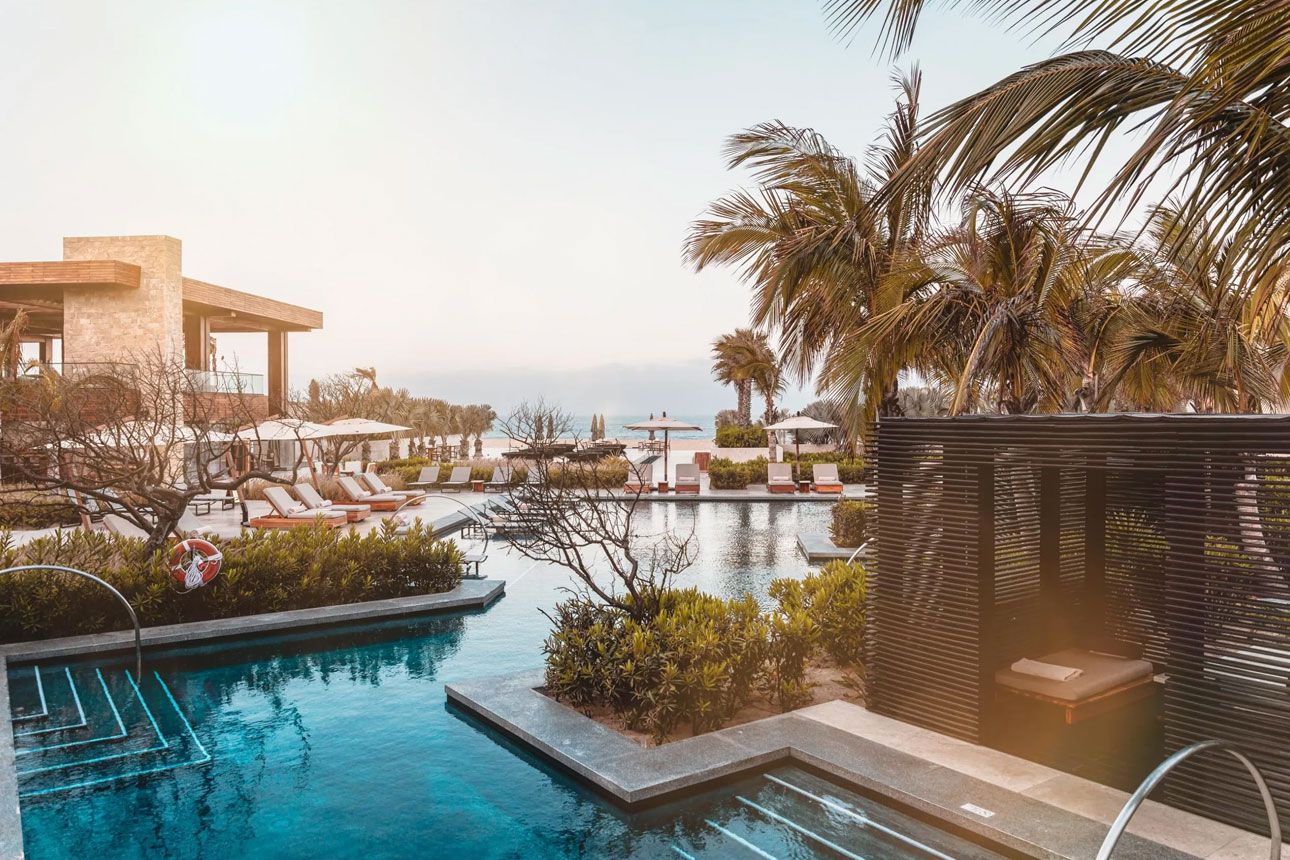 $479.00
Price per night from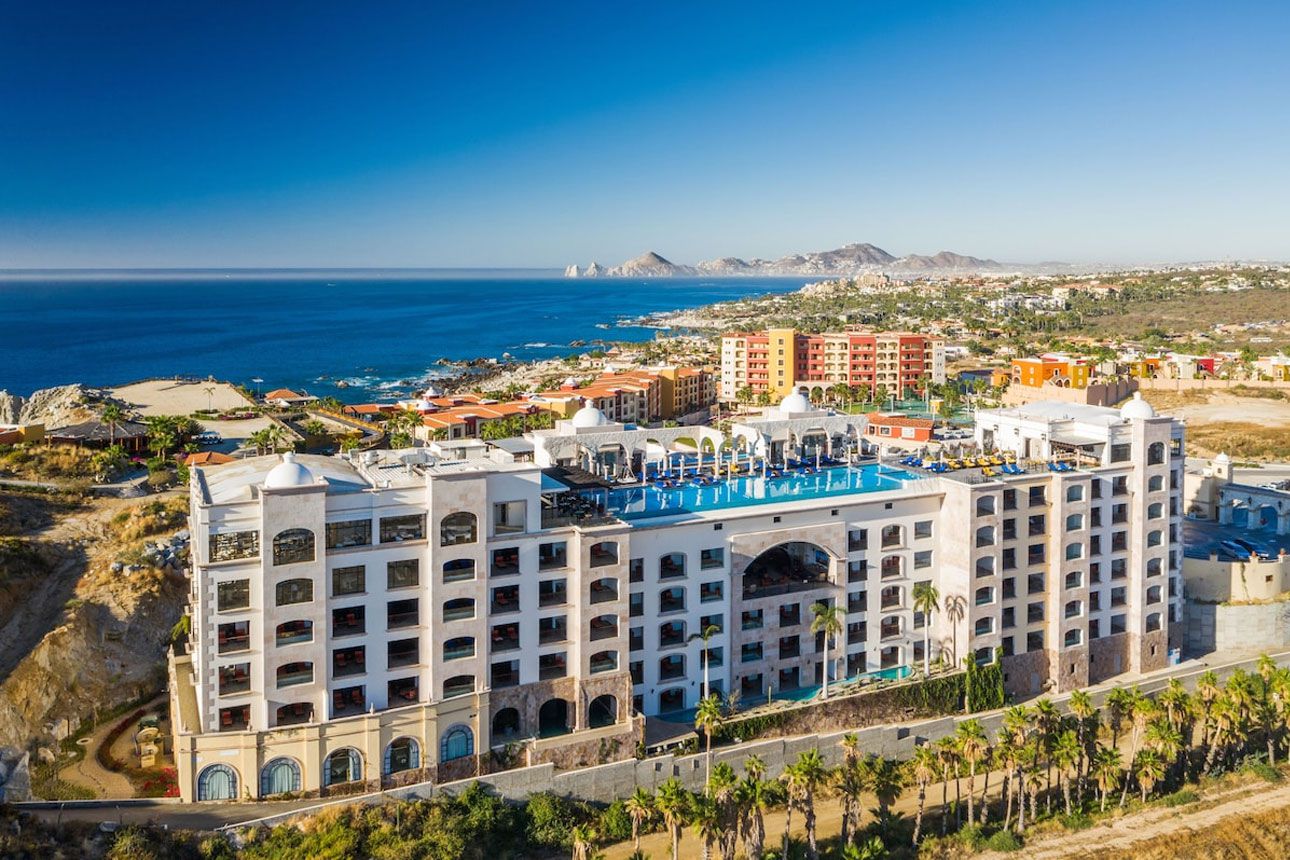 Vista Encantada Resort & Spa Residences, A La Carte All Inclusive Optional
$403.00
Price per night from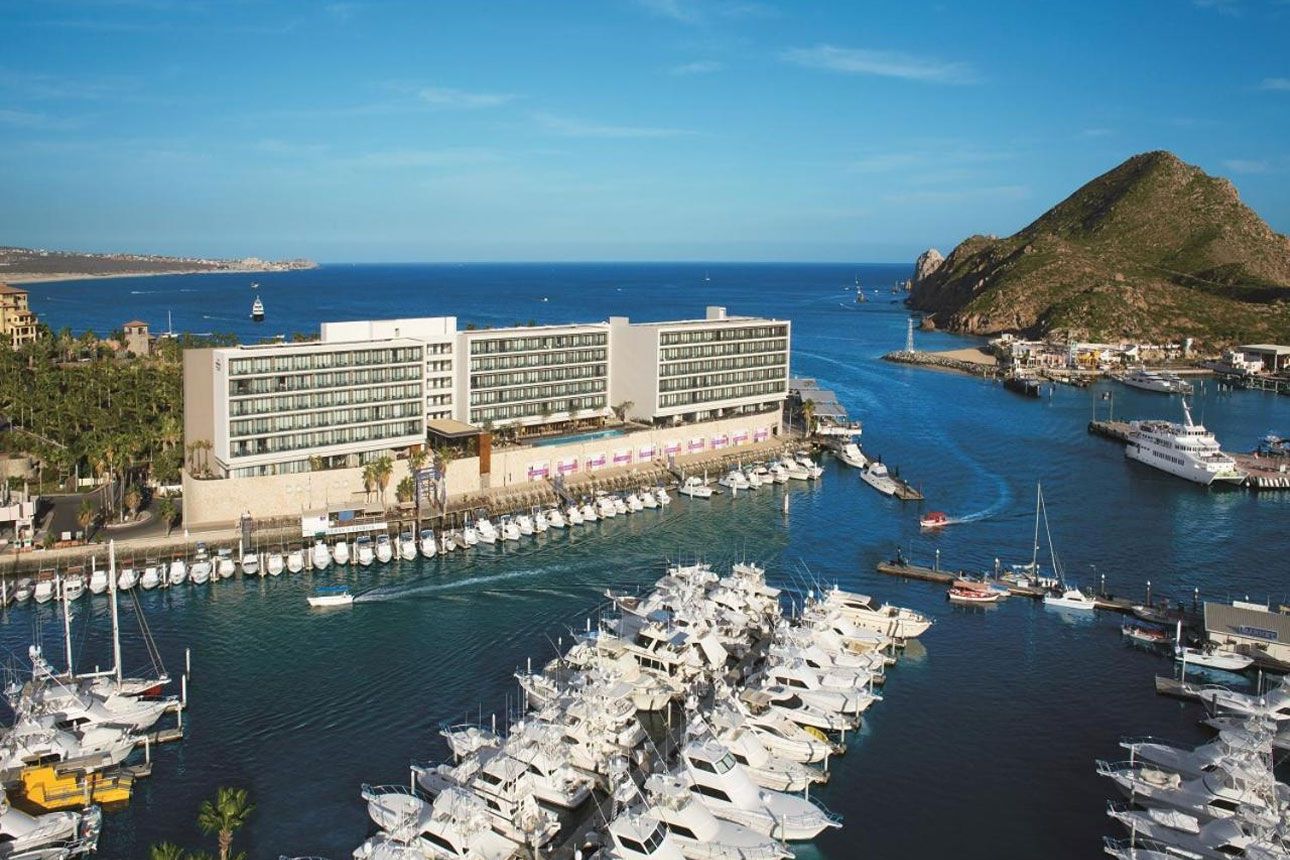 Breathless Cabo San Lucas - All Inclusive - Adults only
Free parking
Pool
Air conditioning
$485.00
Price per night from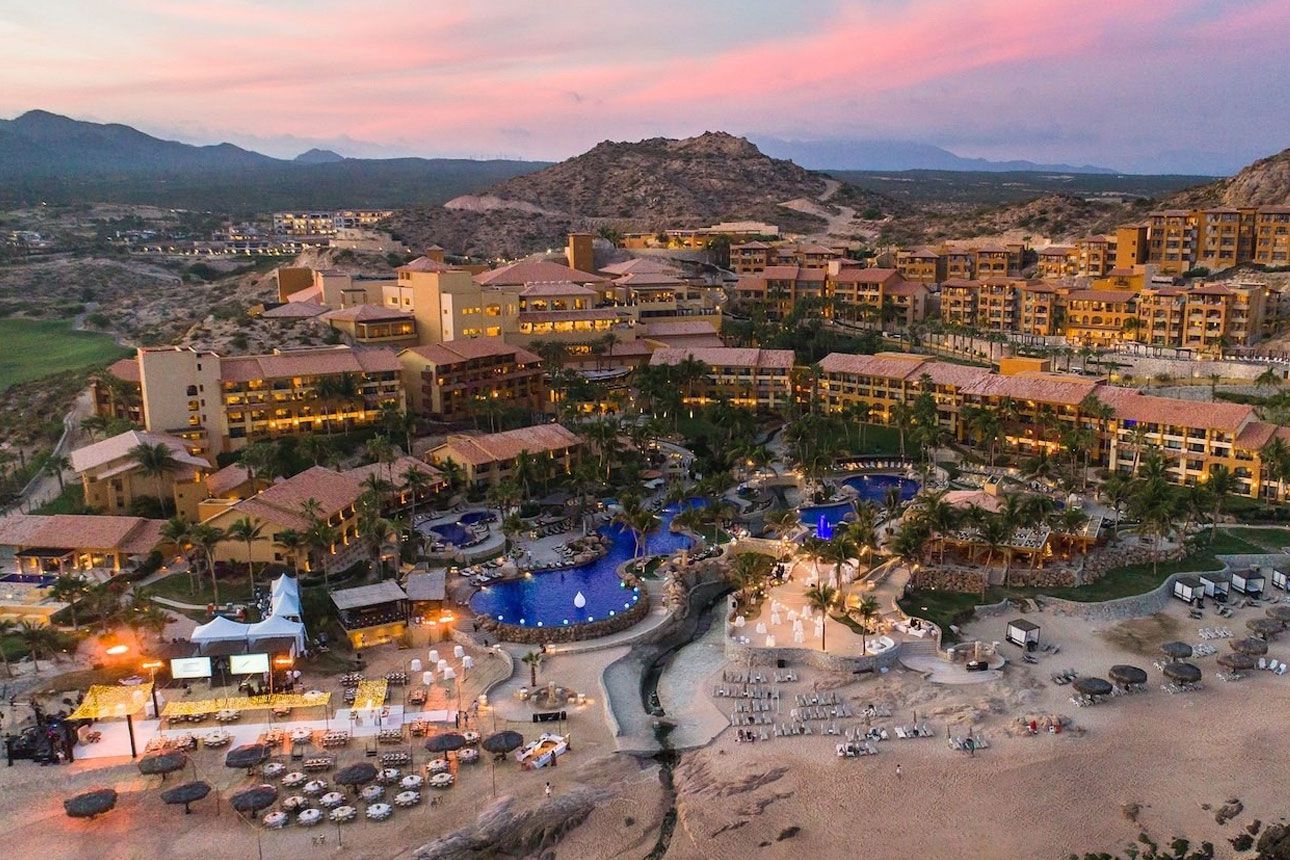 Grand Fiesta Americana Los Cabos All Inclusive Golf & Spa
Airport transfer
Free WiFi
Free parking
$382.00
Price per night from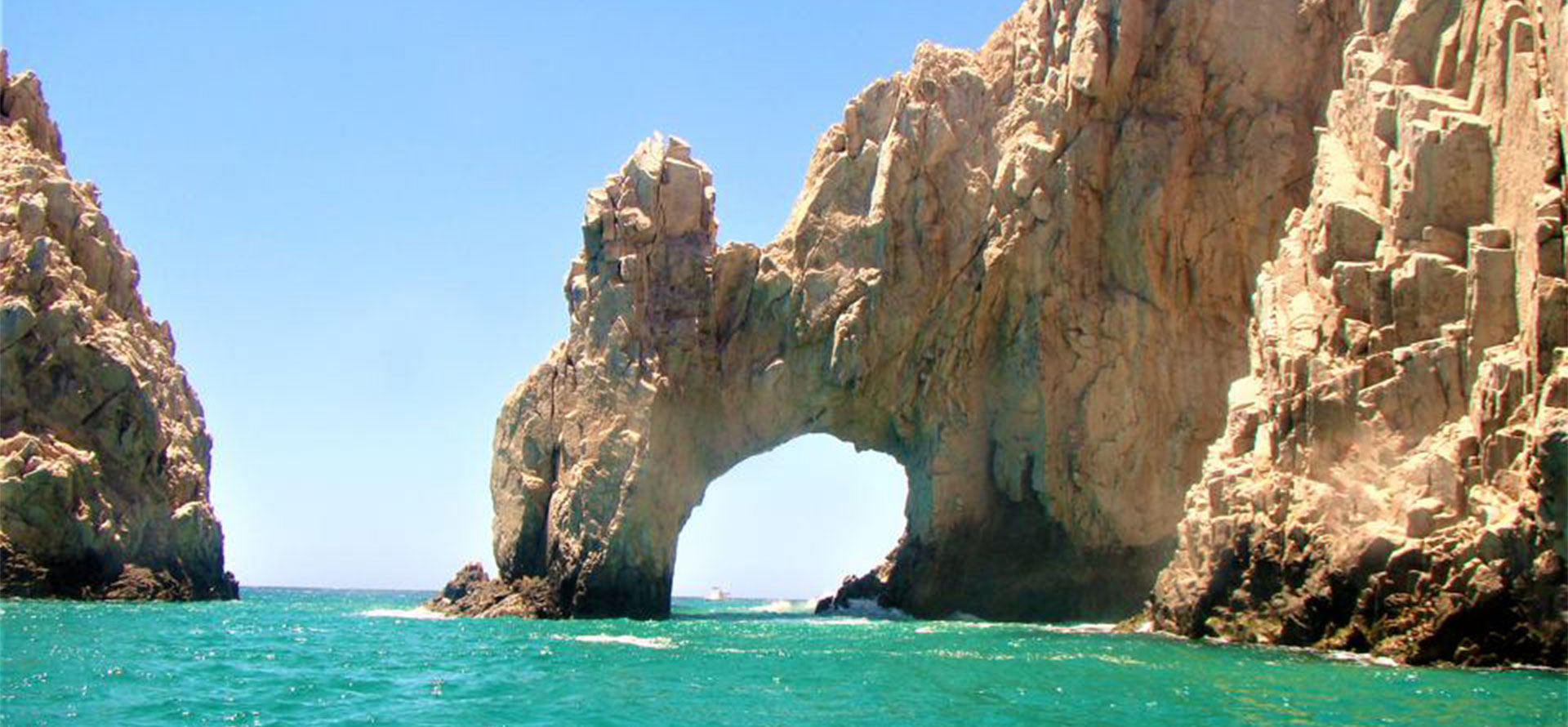 Best time to visit Cabo Adults Only Resorts
With its warm climate, Cabo San Lucas' adult only all-inclusive's are popular destinations year-round. Still, the best time to visit this tropical destination is during the dry season, between December and March.
During these months, Cabo experiences near-perfect weather conditions and hosts schools of humpback whales and whale sharks as they migrate through the area. However, with these optimal weather conditions comes the increased crowds. In recent years, Cabo has become an internationally recognized beach destination and is host to millions of tourists and spring breakers each year.
The summer months between June and October are a viable option for those looking to escape the crowds, with tropical temperatures perfect for relaxing in the pool or ocean waters. Regardless, it is crucial to keep in mind that these months also come with the prolonged rainfalls of the hurricane season.
For the ideal experience at a Cabo San Lucas all inclusive adults only resort, the shoulder months of November and May are the best times to visit. During these months, the area sees far fewer tourists than the peak season but is also on the tail end of the hurricane season and maintains nearly perfect weather conditions.
The final thing to consider when choosing the best time to plan your trip is the plenty of seasonal festivals the region has to offer. Some of the annual festivals that can be found in Cabo include:
The Los Cabos Billfish Tournament (October).

Spring Break (mid-March-early April).

Cinco de Mayo (May 5).

The GastroVino Baja Food & Wine Festival (May).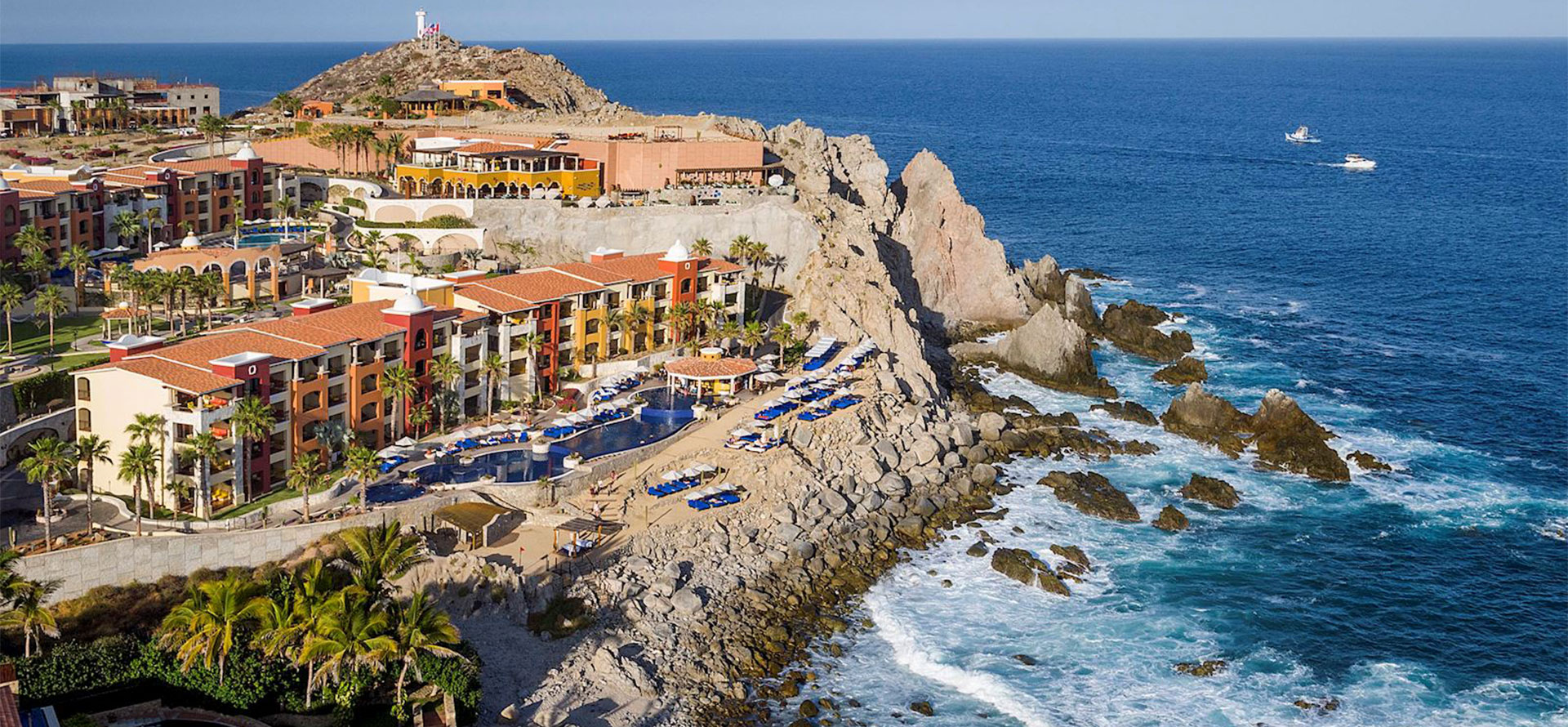 Average Cost of Adults-Only Resorts in Los Cabos
The prices of Cabo San Lucas' all inclusive packages at adult only resorts vary and fluctuate throughout the year for a couple of reasons.
The first and foremost factor that affects the price of your stay is the quality of the resort itself. On the low end, you can find resorts fluctuating around $100/night, but for a higher quality stay, you can expect to pay quite a bit more. For the most luxurious all-inclusive resorts in Cabo San Lucas, Mexico's adults only selection, you can expect to spend thousands of dollars a night. But don't worry, there are plenty of suitable accommodations between these two extremes.
The second factor that will affect the cost of your stay is the time of year you decide to vacation. While the optimal weather conditions of the region are between December and March, these months typically see nightly prices hiked up to accommodate the increased demand. Conversely, those willing to vacation during the region's wet season or within the shoulder months of November and May will be rewarded with more affordable pricing for their holiday.
Things to Do in Cabo for Adults
When staying at an all-inclusive adults only in Cabo San Lucas, Mexico, you are going to want to experience more of the country than just that found at your accommodations. Although lounging at the beach is a viable option for spending your vacation, several unique experiences await you off the resort.
Beyond the seasonal festivals celebrated in the region, Cabo offers its visitors the opportunity to:
Explore the area via a booze cruises and party boats.

Go extreme with ATV adventures along the beach.

Explore sea life with snorkelling tours and diving excursions.

Bask in the sun and catch some waves at one of the region's many world-famous beaches.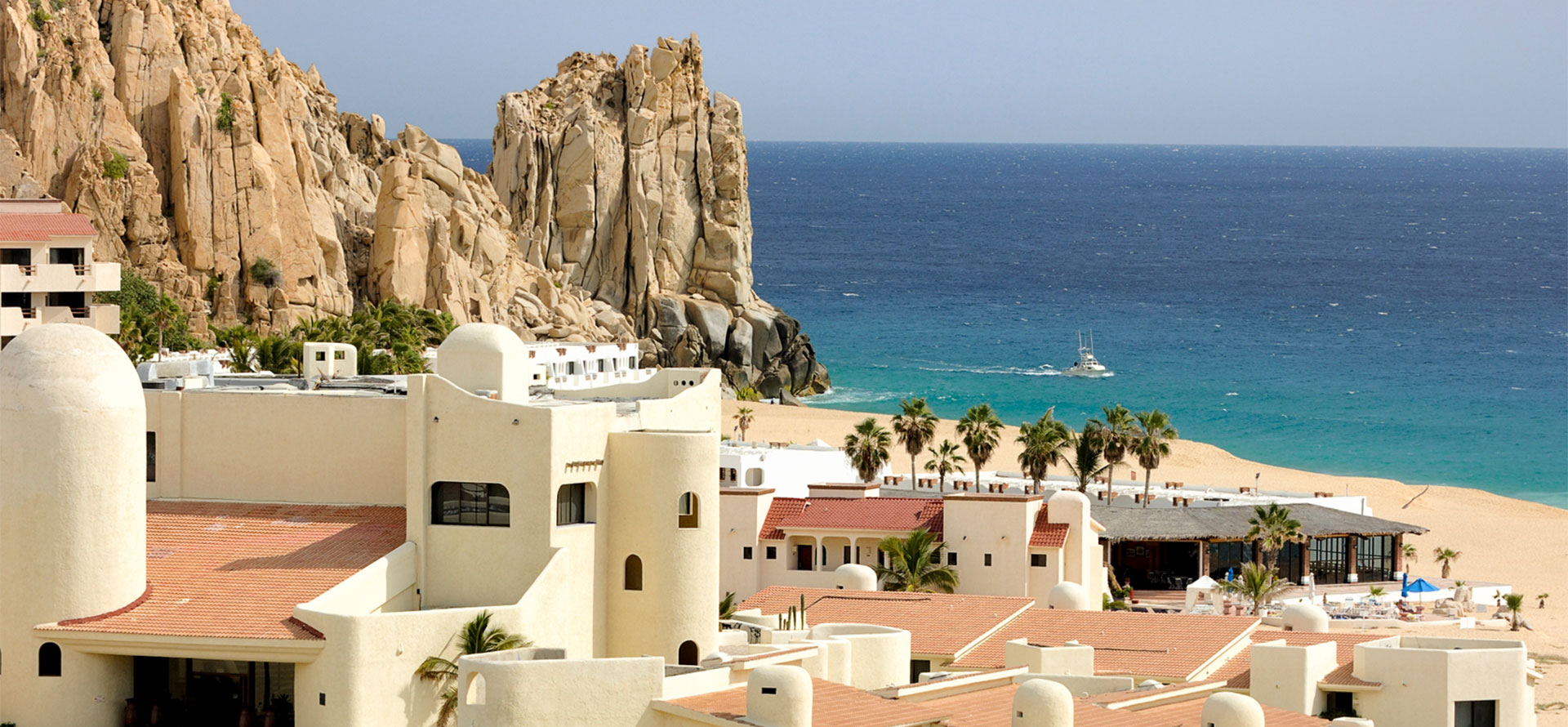 Conclusion
Whether you are looking to escape a frigid winter or are simply seeking a disconnect from your tedious work-life, Cabo San Lucas' all-inclusive adults only resorts are the perfect destinations for your next holiday.
FAQ
What do you get at an all-inclusive adult-only resort in Cabo?
An all-inclusive adult-only resort in Cabo is the perfect place to relax and enjoy the company of other adults. You'll find plenty of activities to keep you busy, as well as all the amenities you need to feel right at home. All-inclusive resorts offer a variety of activities, including swimming, sunbathing, golf, and more. And, of course, you'll have plenty of delicious food and drink options to choose from.
Are all adult-only resorts all-inclusive in Cabo?
Yes, all of the adult-only resorts in Cabo are all-inclusive. This means that your room, meals, drinks, activities, and entertainment are all included in the price of your stay. All you need to do is relax and enjoy your vacation!
What is the best month to stay at an all-inclusive adult-only resort in Cabo?
The best time to visit Cabo All-Inclusive Resorts Adults-Only is between April and June, when the weather is warm and dry. October and November are also good times to visit, as the temperatures are cooler but still comfortable. December through March is the rainy season in Cabo, so All-Inclusive resorts may offer discounts during this time. However, if you don't mind a little rain, this can be a great time to get All-Inclusive rates. Cabo All-Inclusive Resorts Adults-Only is a beautiful destination year-round, so no matter when you visit, you're sure to enjoy your stay.
Top Hotels & Resorts
Tags: travel website, tahiti or hawaii, south carolina honeymoon resorts, underwater resort, water park hotel, maldives vs seychelles, jamaica over water bungalow, top hotels in annapolis, best beaches in oahu, hotel in downtown baltimore, best resort arizona, underwater hotels in miami, best time to visit antigua, all-inclusive resorts in dubai, virginia beach hotels, best month to visit mykonos, bahamas vs puerto rico, best dallas boutique hotels, all inclusive new york vacation packages, best time to travel to zanzibar