An all-inclusive Thailand resort is one of the best options when going for a vacation, holidays, and family time. This is because there are numerous advantages of dwelling in all-inclusive hotels compared to other vacationing options. They have packages that will sort everything that you need during the vacation, such as transport and accommodation.
Although Thailand is not a war zone or has violent street crimes, dwelling in all inclusive resorts ensures that your vacation is safer. This is especially if you are not an experienced traveler and do not know where to get the best areas to reside during your trip. You will also have better conditions, and you will make payments for a worthy place of residence. Numerous options offer distinct entertainment options, such as music nights, comedy shows, sports events, and trips, to name a few.
However, there are several factors that you should put into consideration to ensure that you get the best out of your money. Also, keep in mind that there are a lot of luxury resorts, and getting the best for your needs can be daunting. Contacting a travel agent can be helpful as they have familiarized themselves with a wide array of travel options. They have also visited the resorts multiple times and understand how they operate. Thus, you will have honest feedback regarding the amenities, among other services.
Also, consider comparing all included amenities. Though most resorts include food and drinks, there are other details that you need to consider. These include credits that can be used in different services and activities during your stay. Then check the resort's location to ensure that your expectations are met. These include factors such as shopping, nightlife, and beaches, among others.
Our Favorite Hotels & Resorts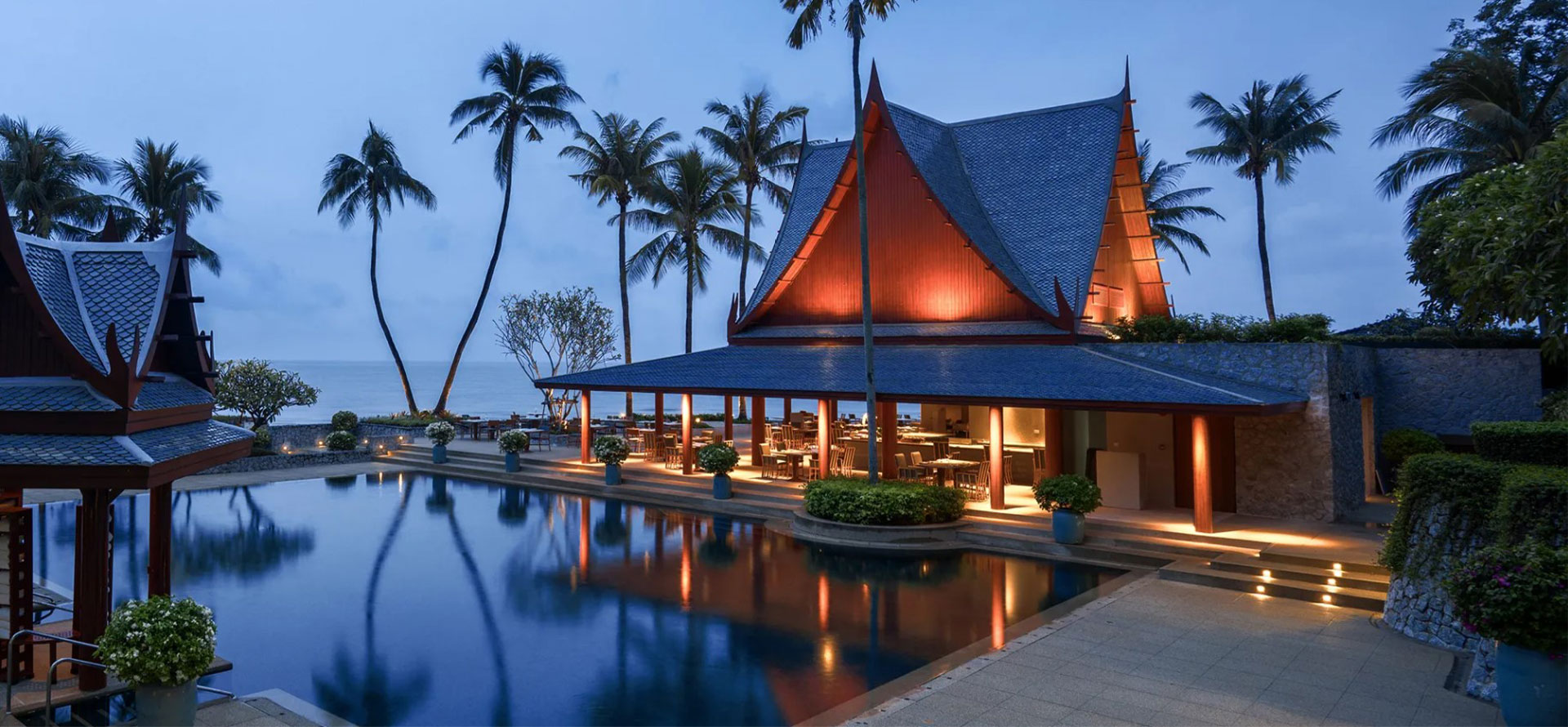 Best Time to Visit Thailand All Inclusive Resorts
Weather is one of the most imperative factors when vacationing around the world. This will ensure that you have a good time during your vacation in Thailand. The good thing about vacationing in Thailand is that it offers a tropical paradise as it is close to the equator. But this does not mean that the country has the best weather all year round. Below are some of the different weather buckets when visiting Thailand beach resorts all inclusive: High season (November to March), shoulder season (April to June and during October), and low season (July to September).
The best time to visit all inclusive resorts in Thailand is during the dry seasons. This is normally between November up to March and may sometimes extend till May. Between November and February, you will experience the coolest weather as the climate is comfortable, with fewer chances of rain, clear waters, and beautiful sceneries. In addition, this is the best time for festivals, Christmas and New Year holidays. March and April are calmer as the peak season has reduced. In addition, it offers hotter days, and there are also festivals and summer rains.
Thailand is prominent for underwater sites and exciting marine environments. The best time to enjoy Thailand vacation packages all inclusive resorts for scuba diving is between November and April. This is because, during this period, the sea is calm and clear.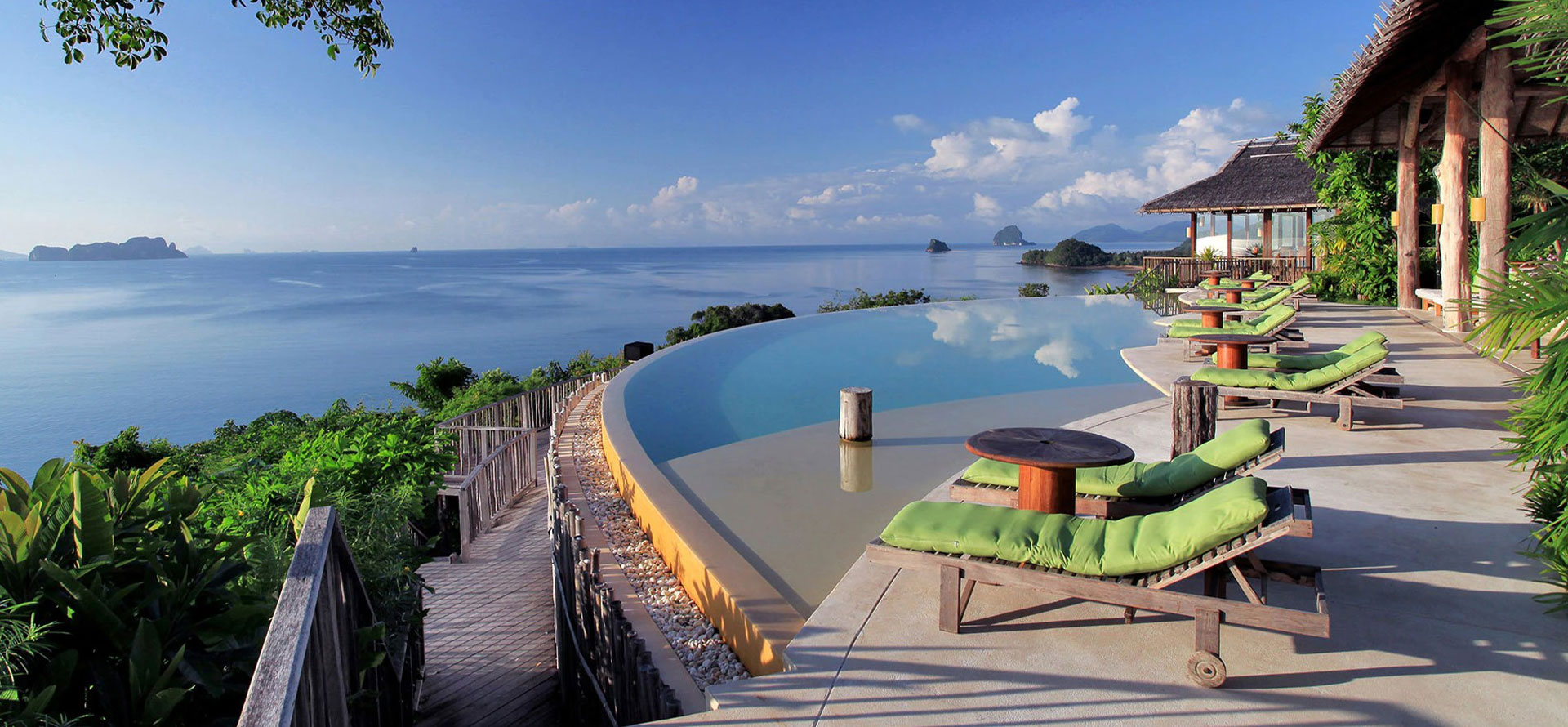 Average Cost of All Inclusive Resort in Thailand
The good thing about visiting Thailand's luxury hotels is that it is a relatively affordable vacationing destination. Nonetheless, there are various discounts on tours and flight accommodation during the low season, which is between July and September.
The average cost for resorts is at least $90 to $300 a night for adults. It depends on the time you choose to go to the country, the type of resort, and the location. In addition, the amenities that you will get have a major impact on the pricing of all inclusive hotels.
If you want to enjoy the best deals, travel during off-peak holiday seasons. This is due to the high demand for the resorts. Moreover, traveling outside the peak seasons ensures that you get the best amenities and services during your stay on vacation.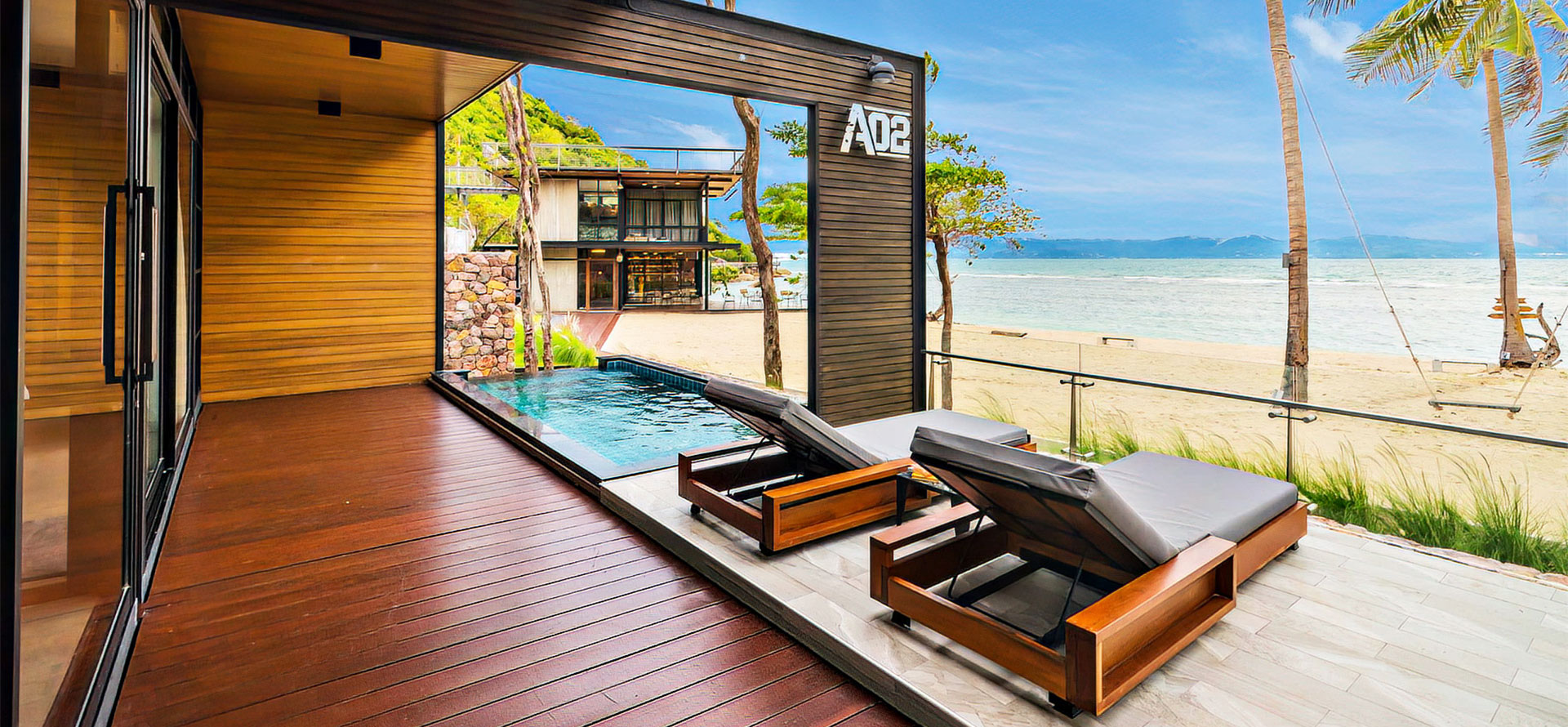 Bottom Line
Thailand is one of the most popular destinations worldwide for vacations, holidays, and other events. It has the best weather conditions, festivals, and services for a prime vacationing destination. However, there are numerous factors that you should consider when choosing the resort. This includes the kind of amenities available, location, and extra credits, to name a few. In addition, always travel, when the weather is clear and during seasons that will favor your budget.
FAQ
Is Thailand All-Inclusive Resorts a good place to stay?
Yes, Thailand All-Inclusive Resorts is a great place to stay! All-inclusive resorts in Thailand offer travelers a stress-free vacation experience with everything they need right at their fingertips. All-inclusive resorts are also a great value, as they often include meals, activities, and entertainment in the price of your stay.
Where is the best part of Thailand to stay?
The best part of Thailand to stay really depends on what you're looking for in a vacation. If you want to be close to the action and nightlife, then staying in Bangkok is probably your best bet. However, if you're looking to relax on beautiful beaches, then Krabi or Phuket might be more up your alley.
Which is the most famous resort destination of Thailand?
There are many all-inclusive resorts in Thailand, but the most famous and popular destination is probably Phuket. All-inclusive resorts in Phuket offer stunning beaches, crystal clear waters, and a wide variety of activities and amenities to keep guests entertained. Other popular all-inclusive resort destinations in Thailand include Koh Samui and Krabi. All-inclusive resorts in Thailand offer something for everyone, so you're sure to find the perfect resort for your needs.
What is the best time to visit Thailand All-Inclusive Resorts?
The best time to visit Thailand All-Inclusive Resorts really depends on what you're looking for in a vacation. If you're interested in soaking up the sun and spending lazy days on the beach, then the period between November and February is ideal, as this is when temperatures are at their warmest and rainfall is at its lowest. However, if you're hoping to experience Thailand's vibrant cultural scene and take advantage of the many festivals and events that take place throughout the year, then schedule your trip for later in the year. Keep in mind that Thailand is a popular destination, so no matter when you go, it's always a good idea to book your All-Inclusive Resort in advance.
Our Favorite Hotels & Resorts Full Info
Tags: best travels deals, tulum and cabo, inclusive resorts virgin gorda, best time of year to go to cayman islands, bali vs maldives, best time of year to go to the maui, most beautiful beaches in hawaii, inclusive resorts st lucia, underwater hotels usa, amalfi coast honeymoon suites