The seemingly endless white-sand beaches and sparkling turquoise blue waters are what make Cancun, Mexico the most-visited beach destination in North America. With its countless outdoor, water, and adventure activities, Mayan culture and history, international cuisines, luxury hotels, and incomparably intoxicating nightlife, a visit to this tropical paradise is nothing less than a dream.
Moreover, this Mayan beachside city has a hotel zone that stretches about 14-miles and is home to the world's most popular resorts and hotels that cater to everyone's preferences, providing luxury as well as comfort.
Looking for an all-inclusive Cancun adults-only resort to sit back, relax, and make the most of your vacation? We've got you covered. Take a look at the following table for details on the best all-inclusive resorts in Cancun for adults that will include everything you need from accommodations to food and drinks as well as entertainment and activities.
Best Hotels & Resorts
Best hotel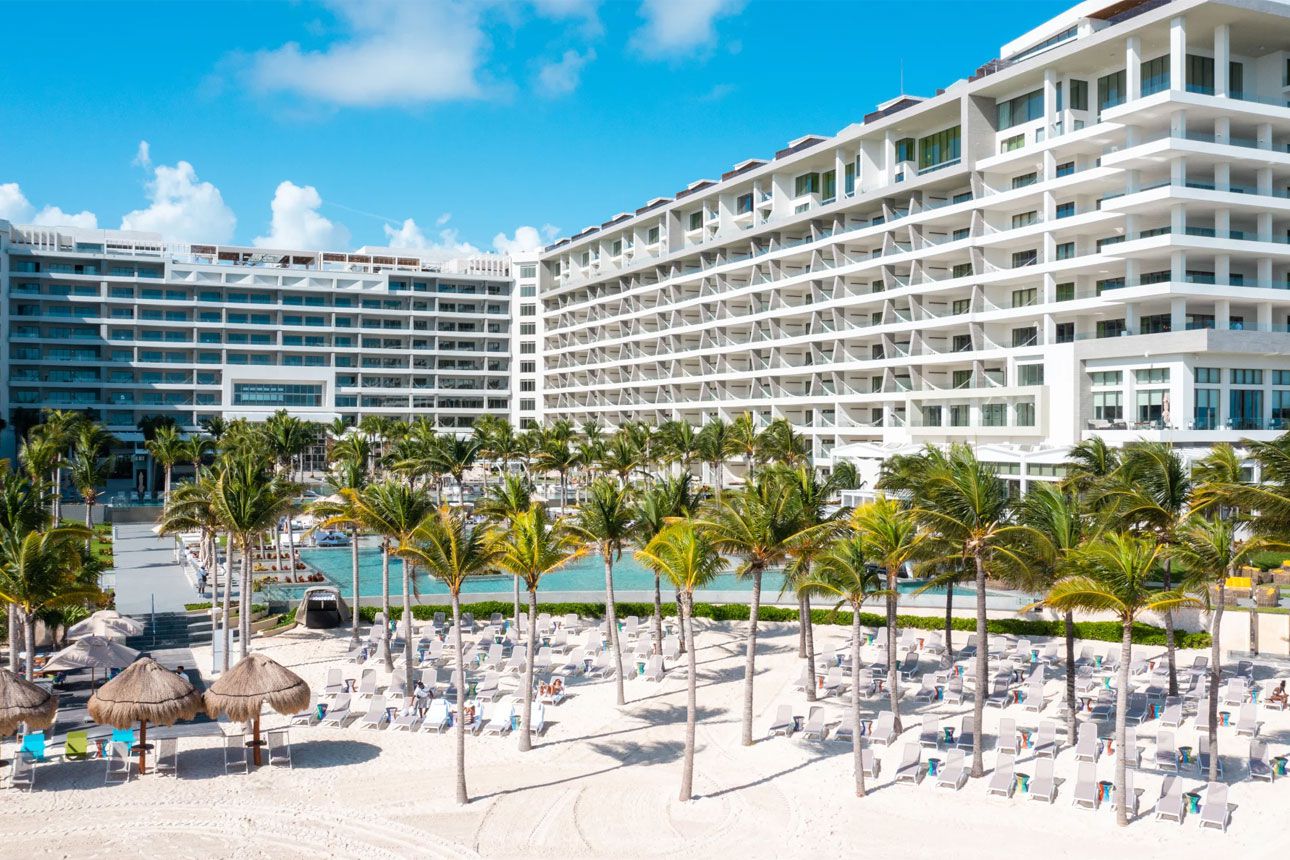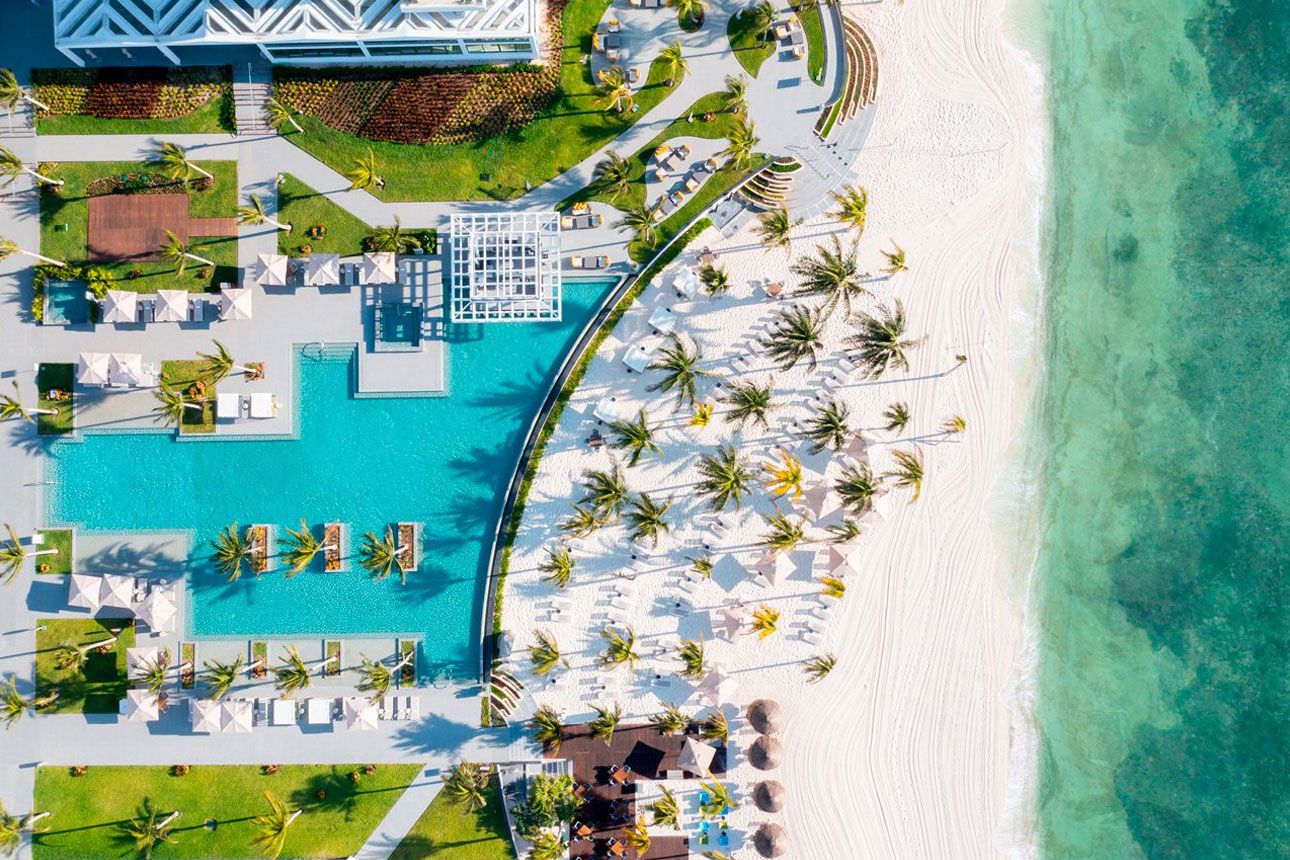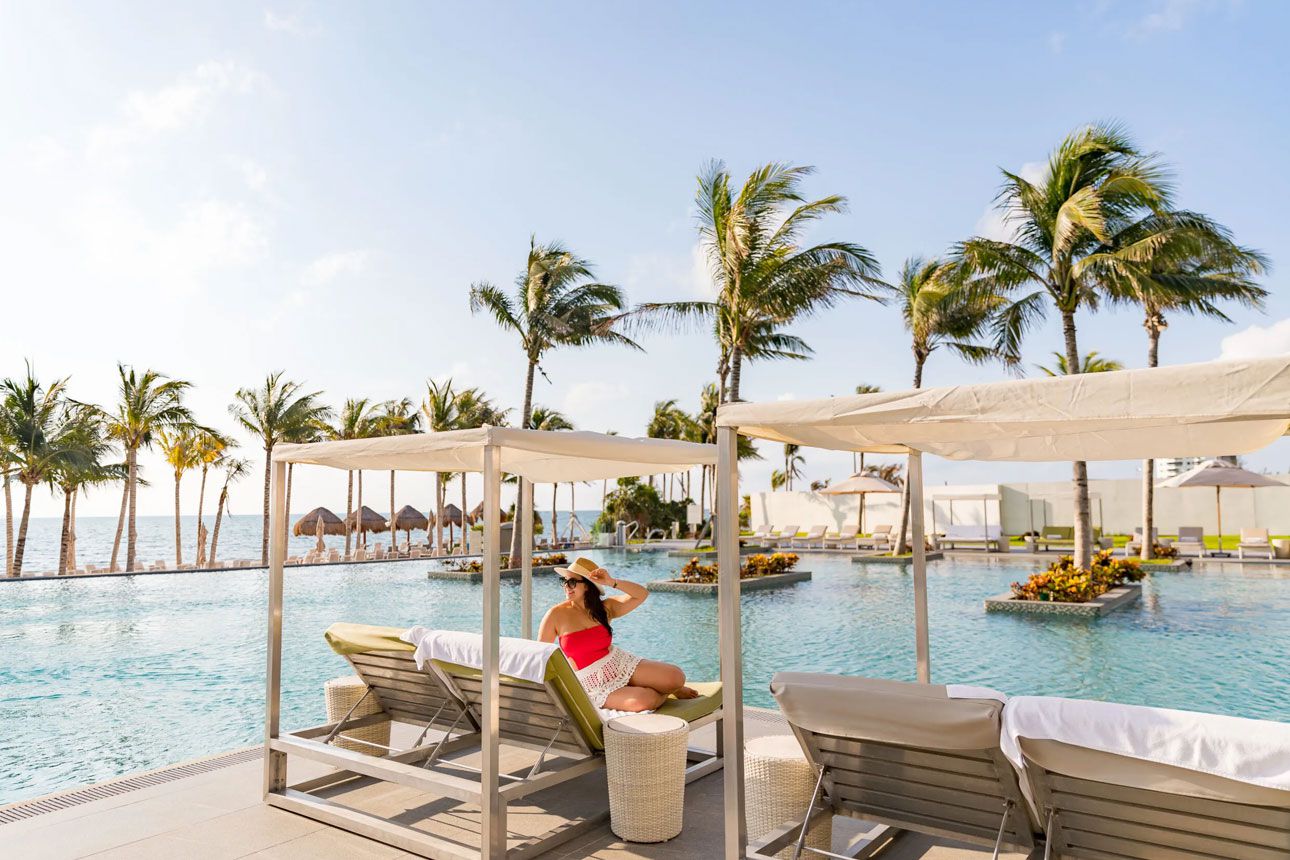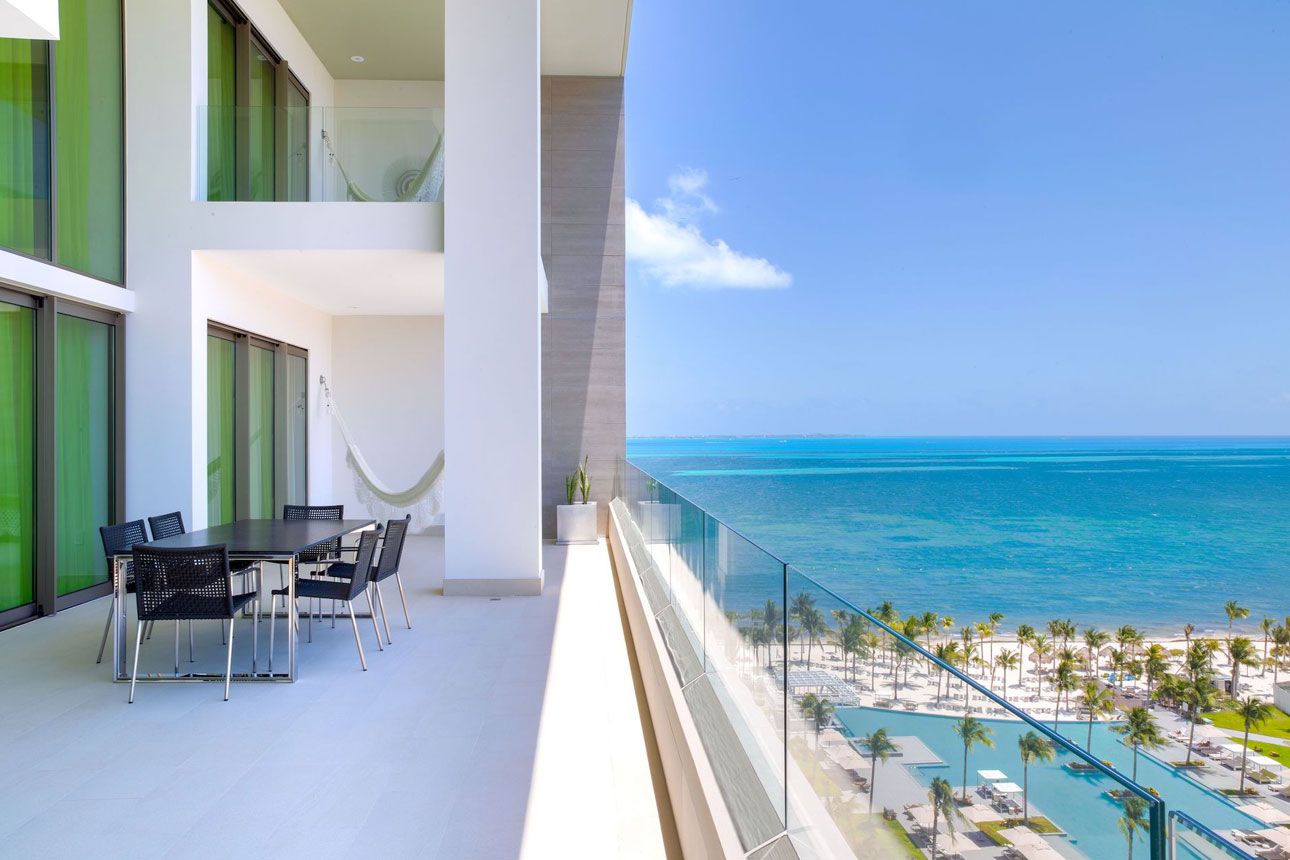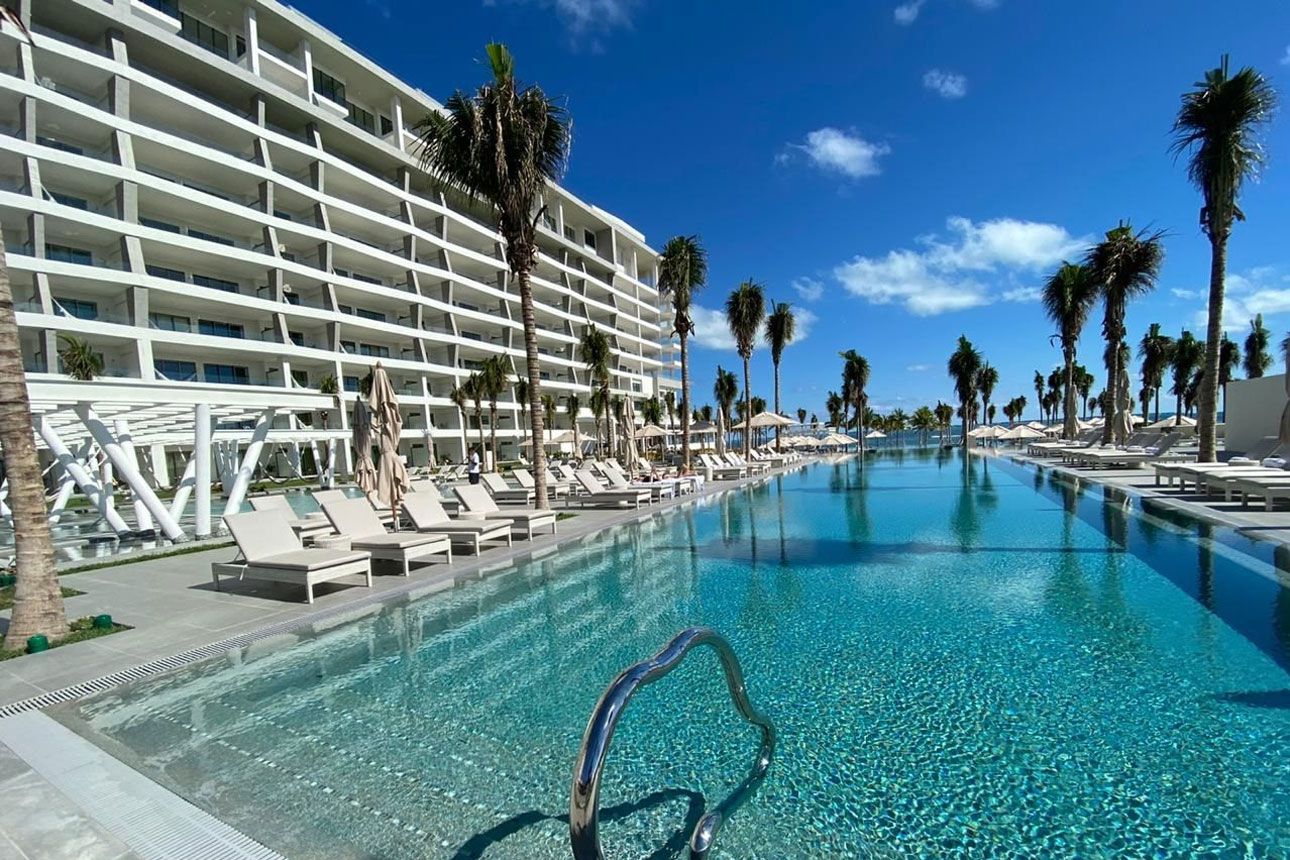 Air conditioning
Gym
Free WiFi
$675.00
Price per night from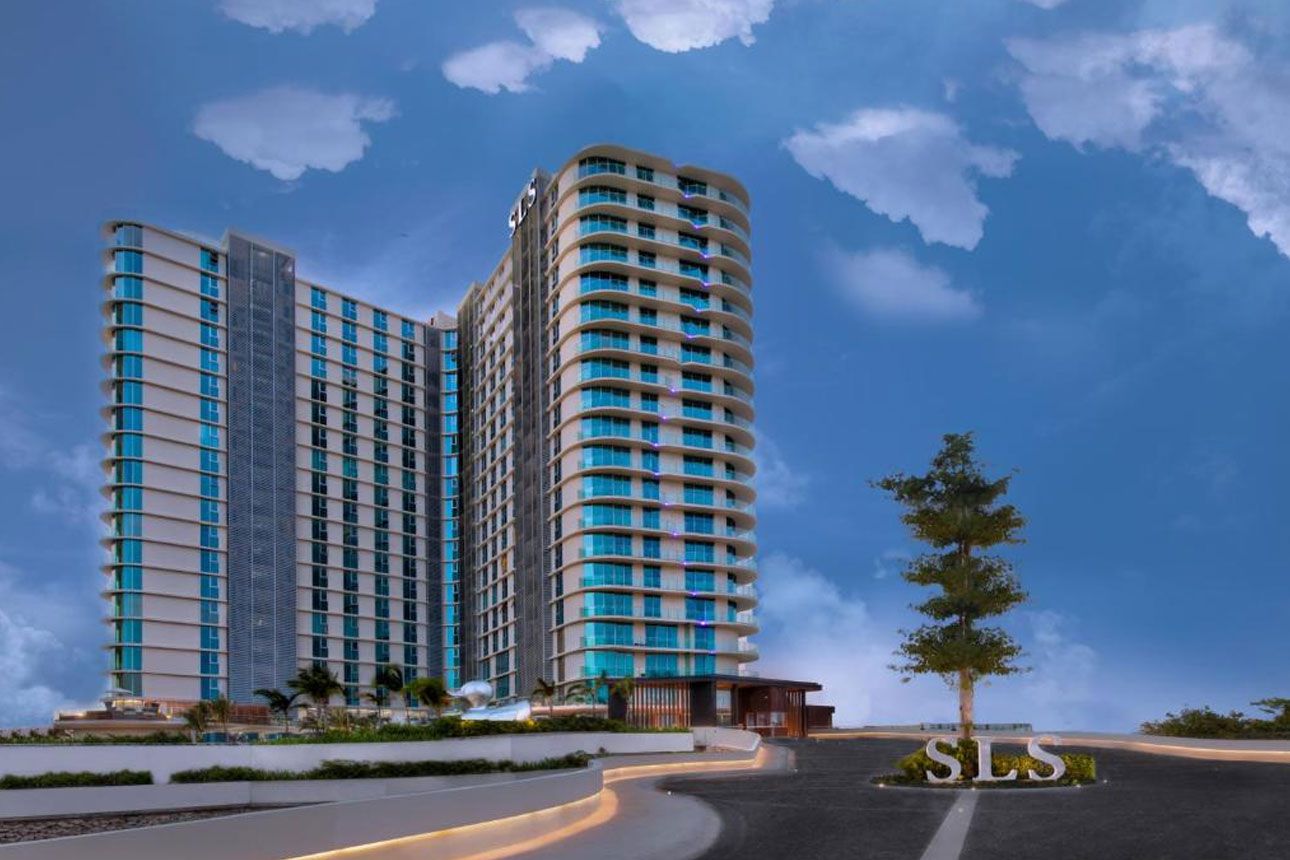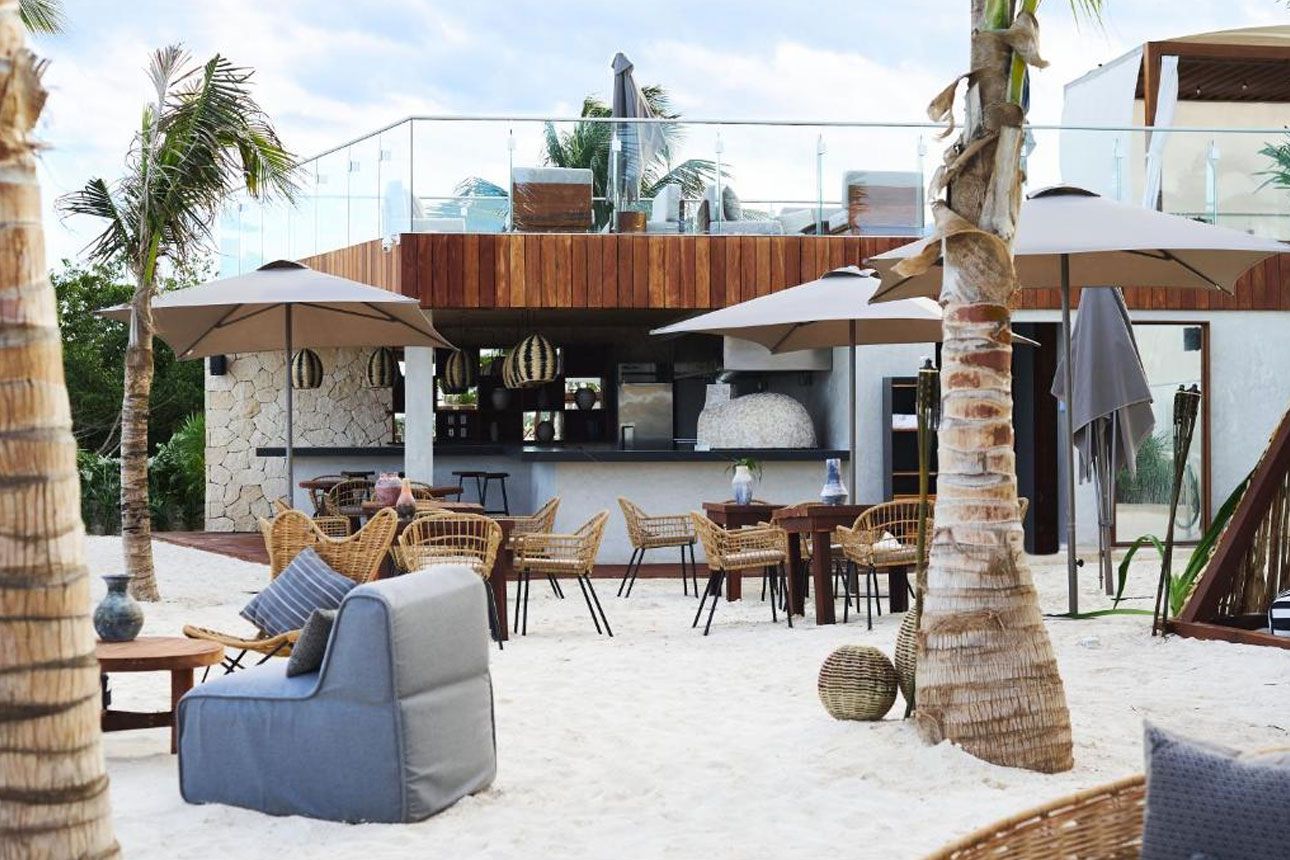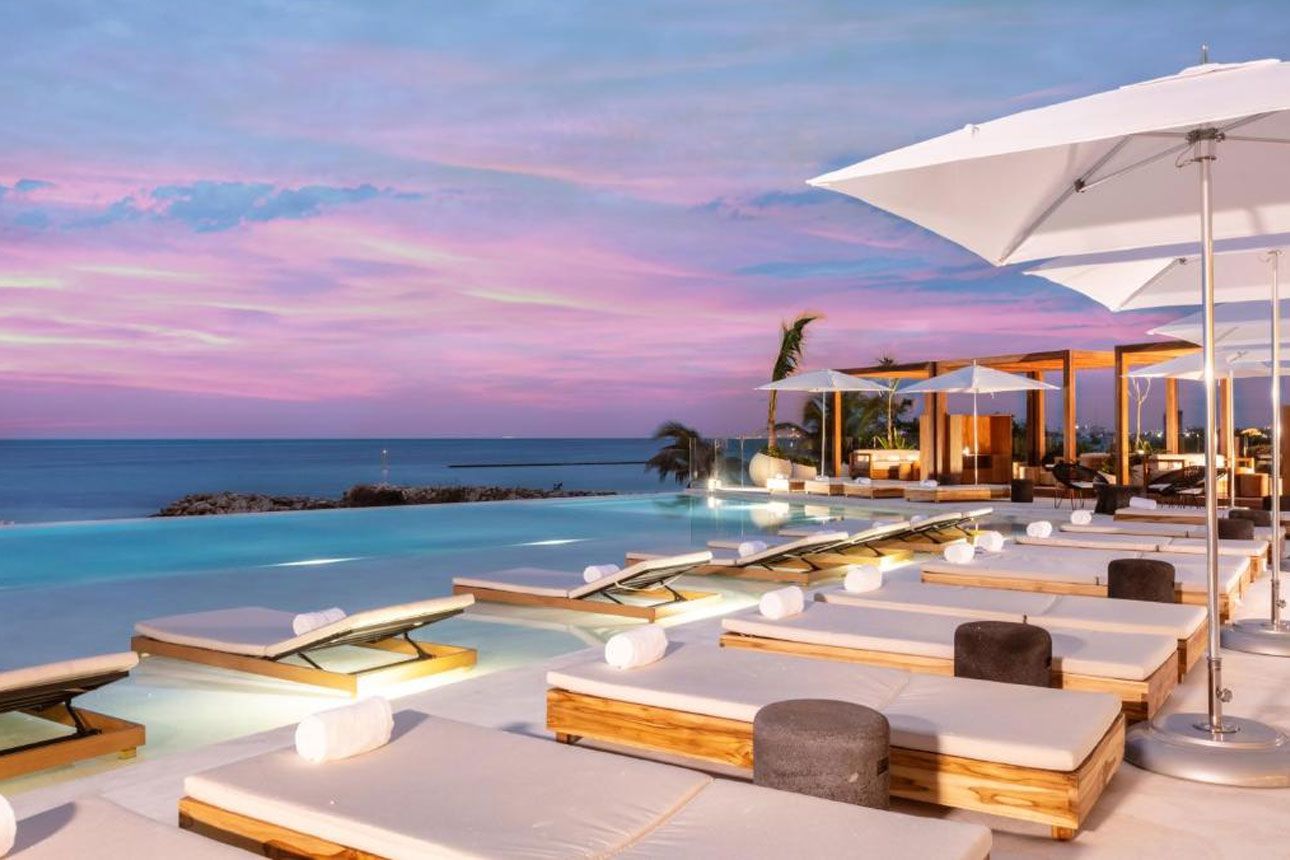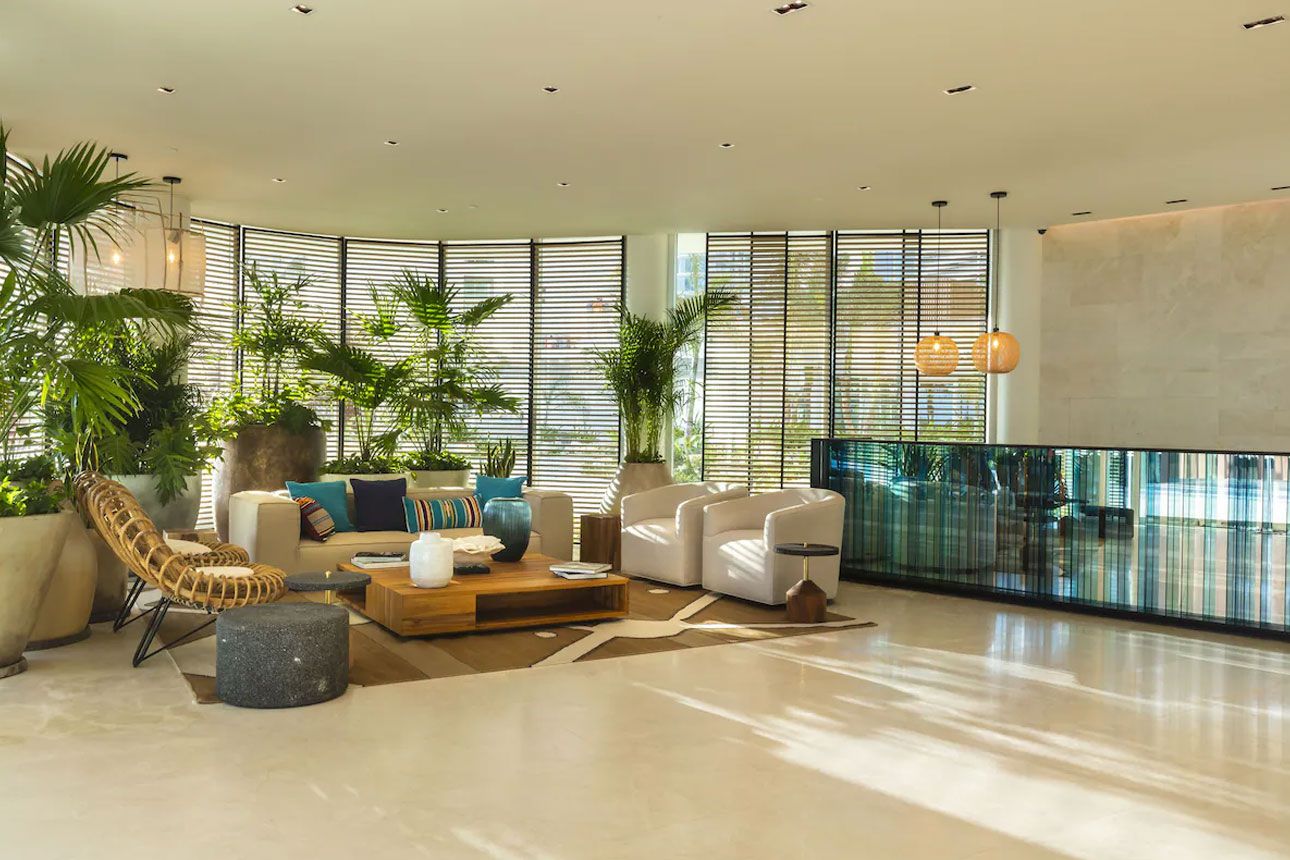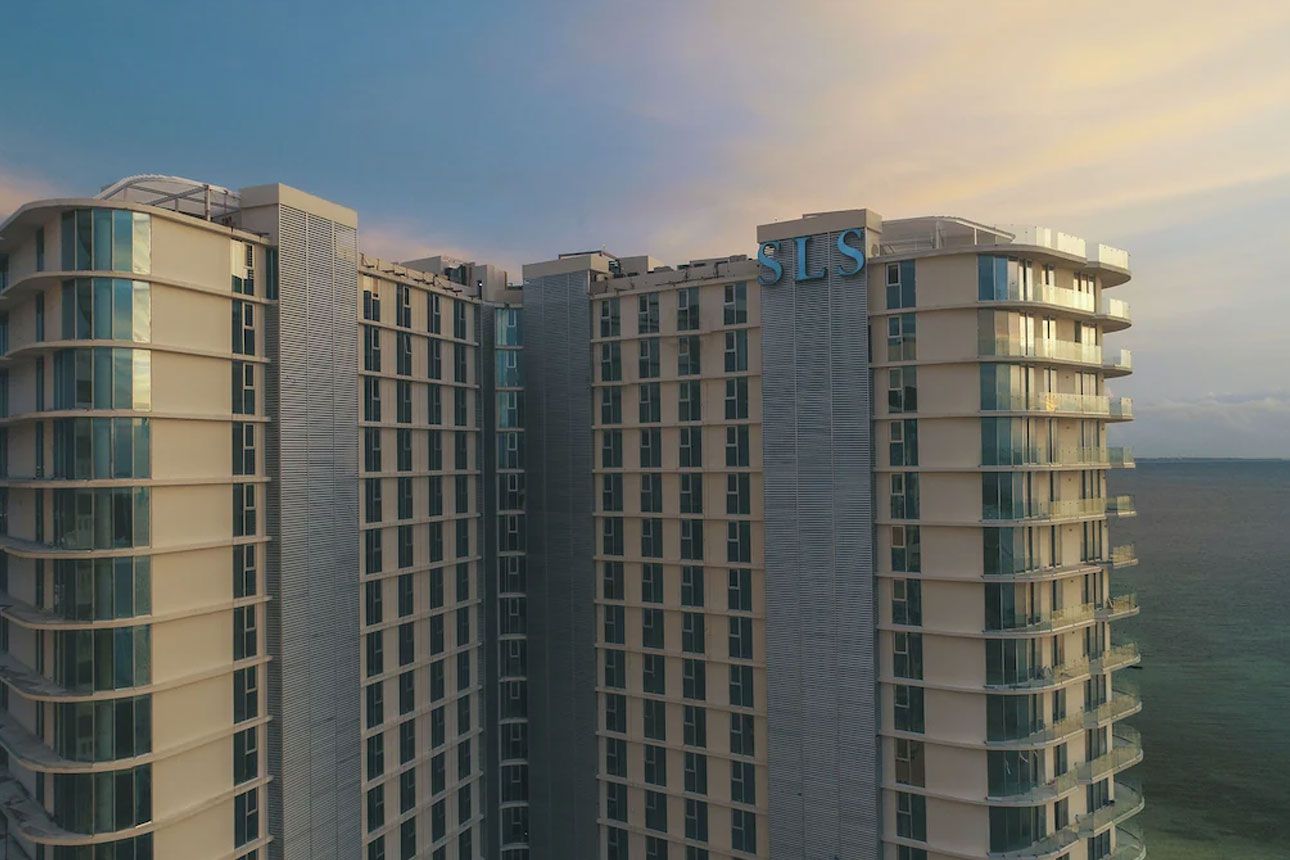 Internet access
Non-smoking
Parking available
$265.00
Price per night from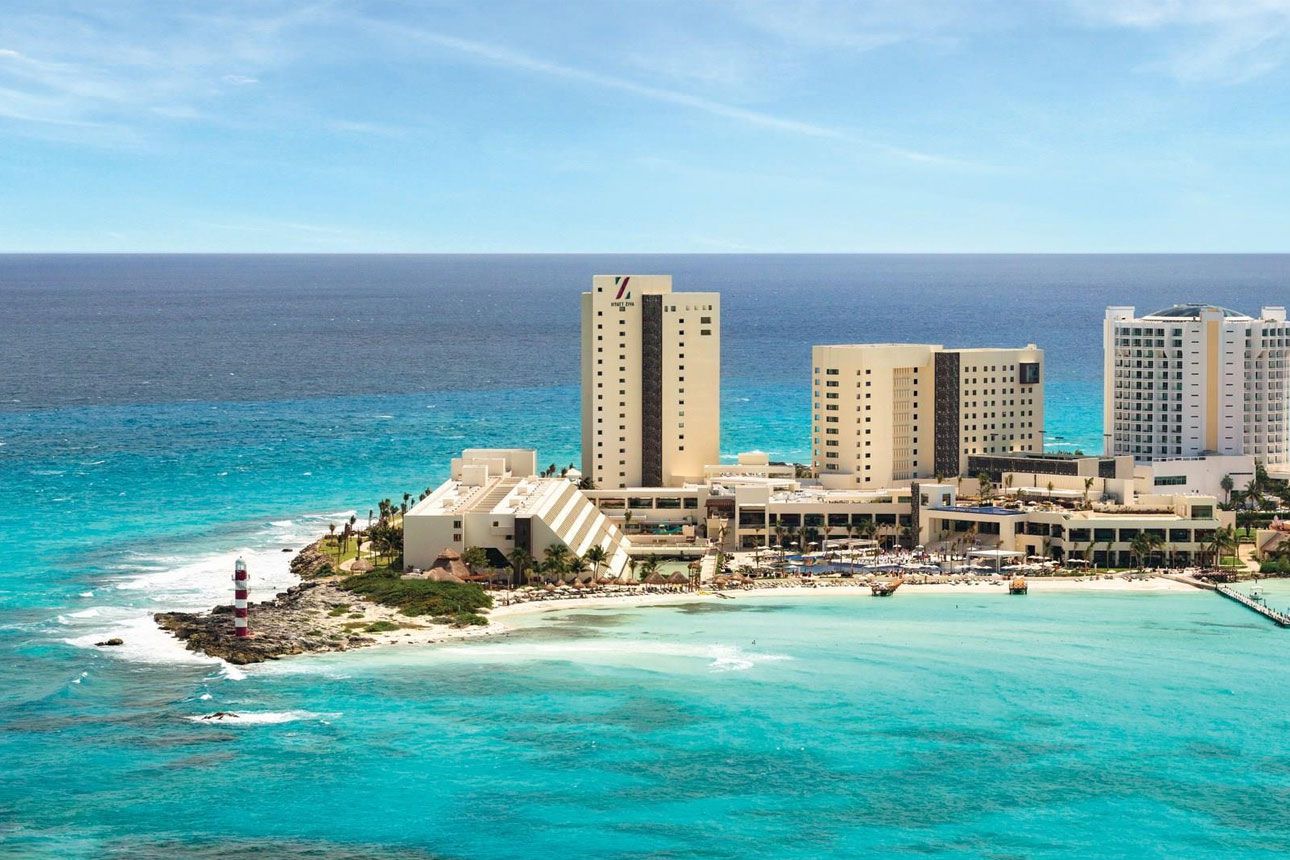 Hyatt Ziva Cancun, an All Inclusive Resort
Family rooms
2 swimming pools
Beachfront
$595.00
Price per night from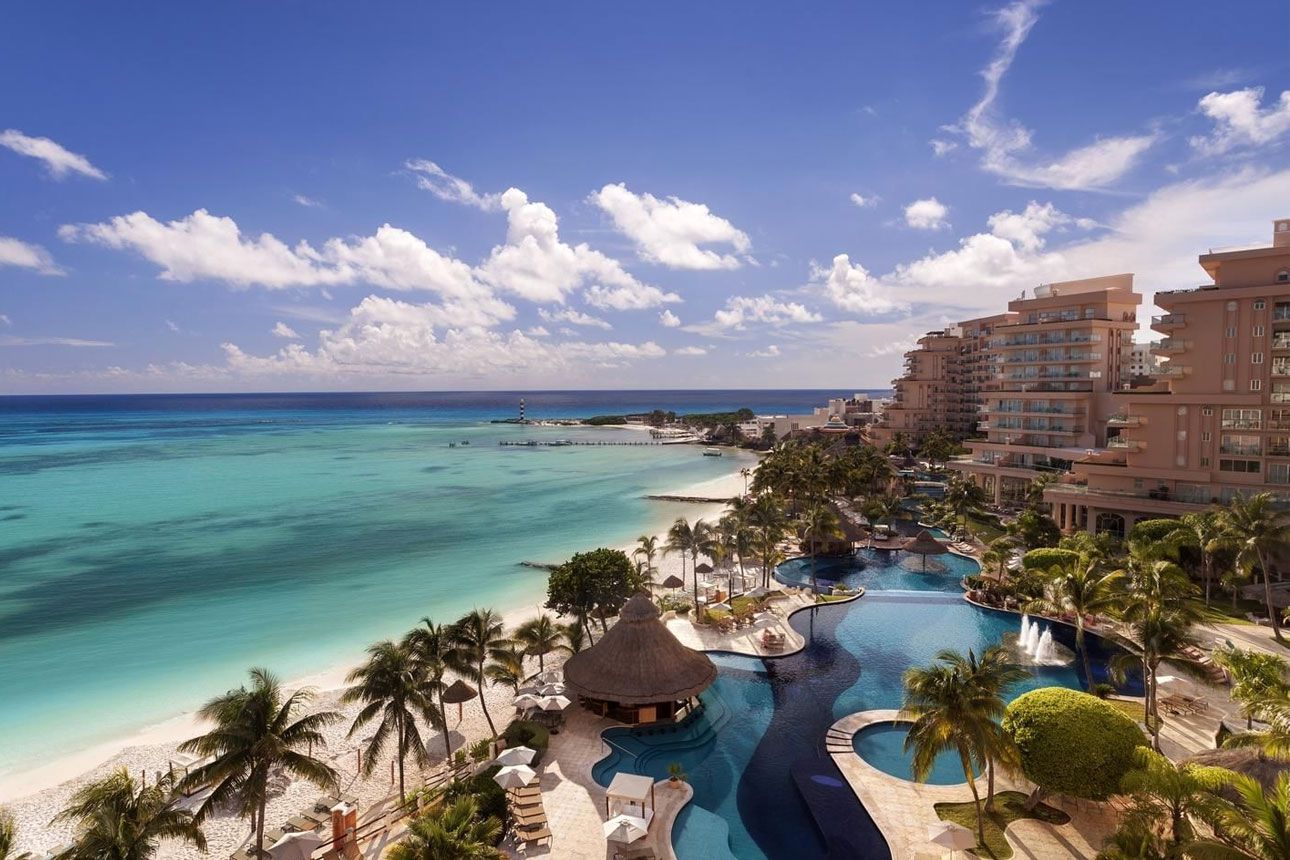 Grand Fiesta Americana Coral Beach Cancun
Free WiFi
Airport transfer
Gym
$462.00
Price per night from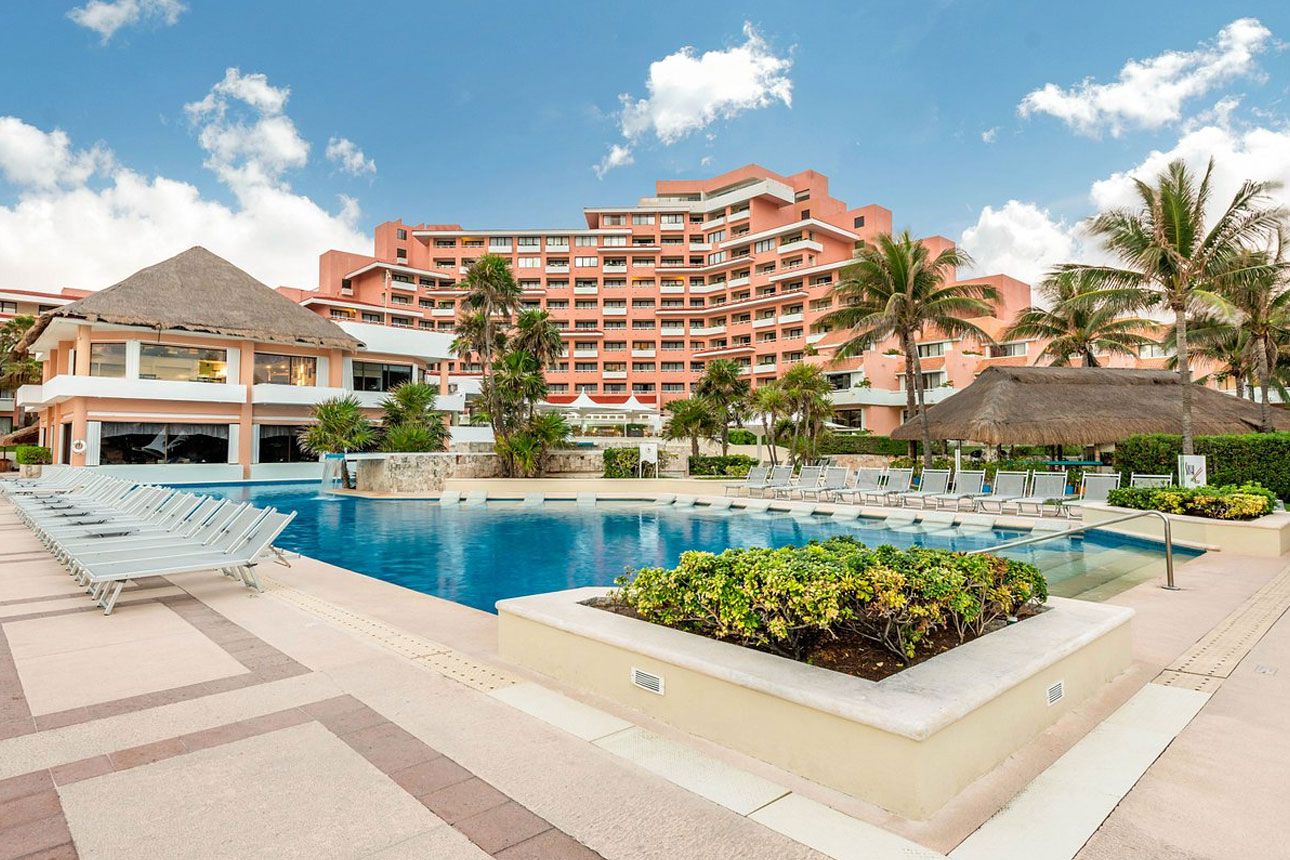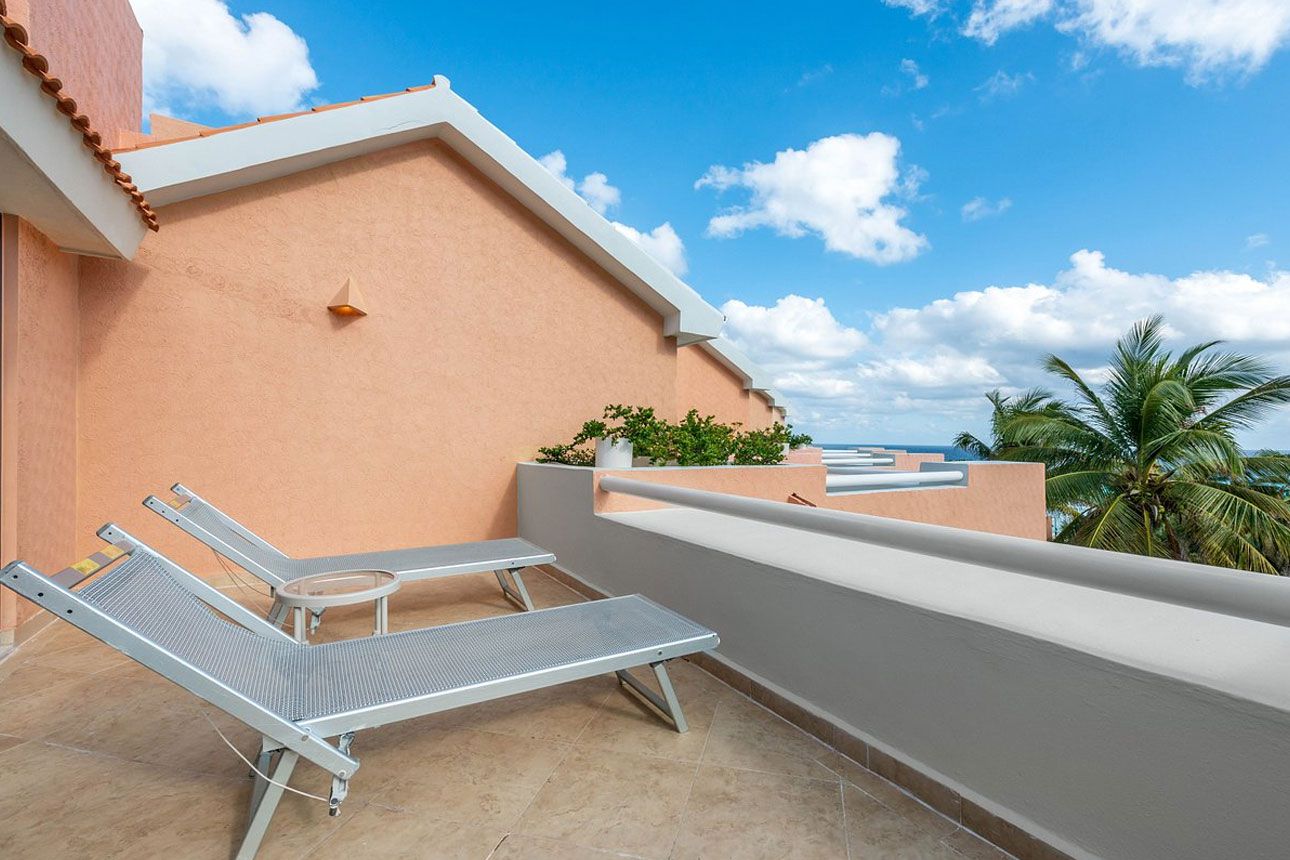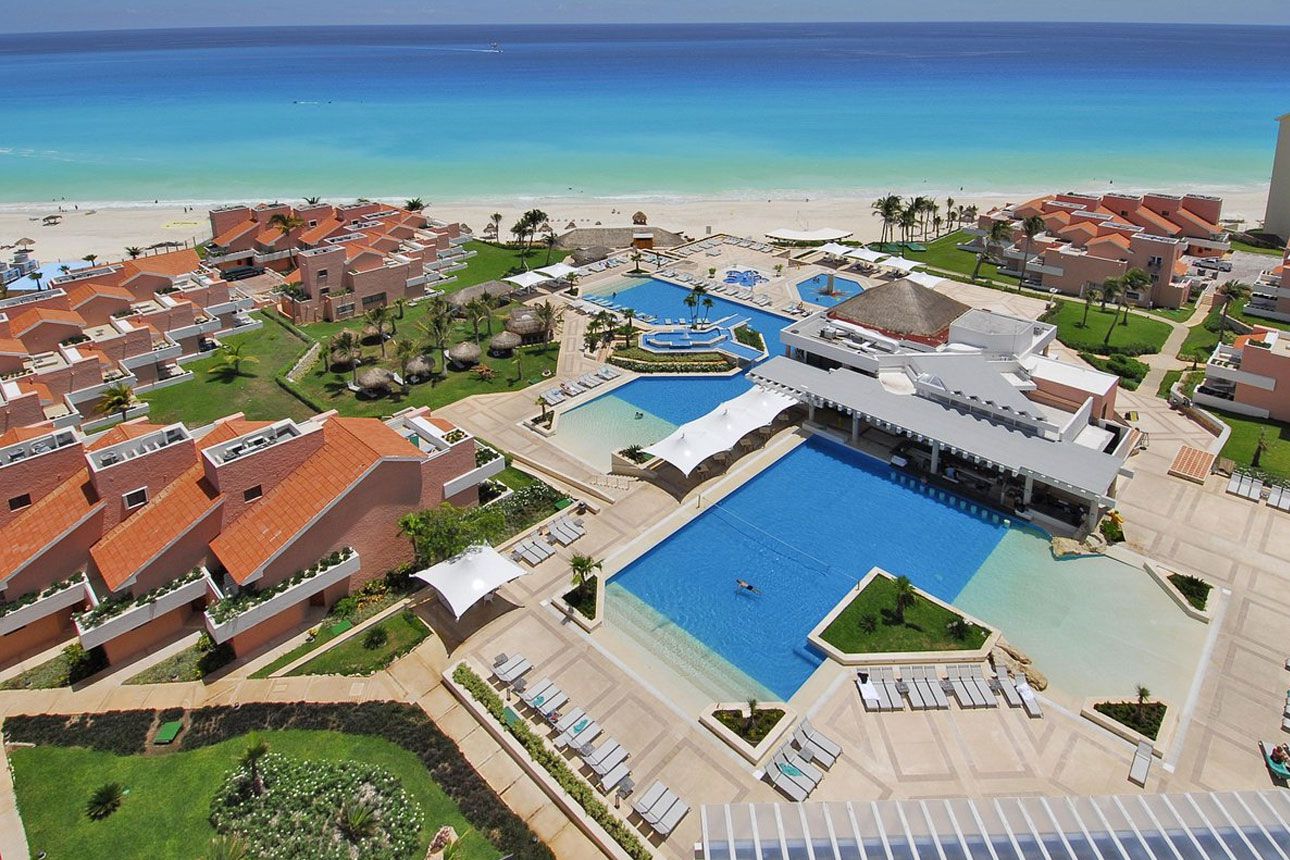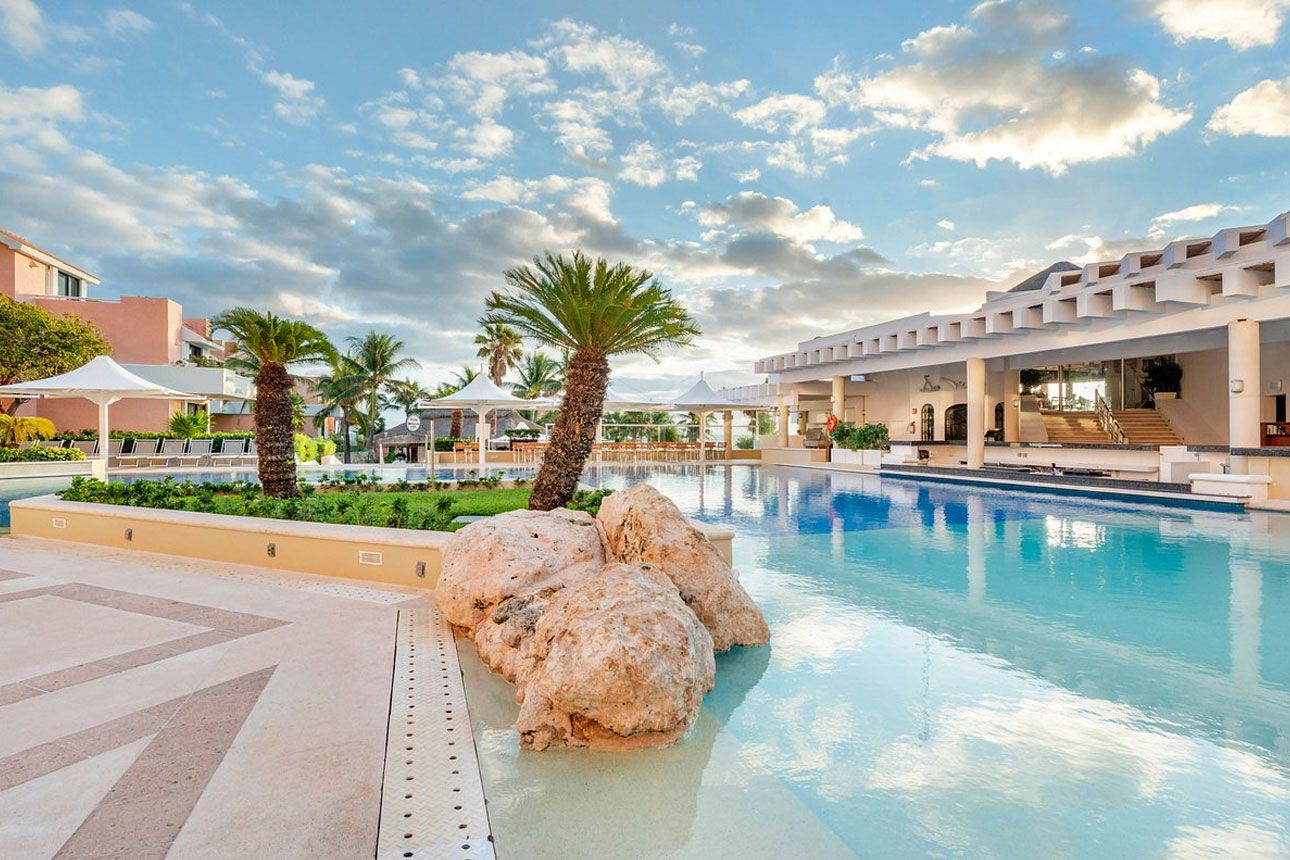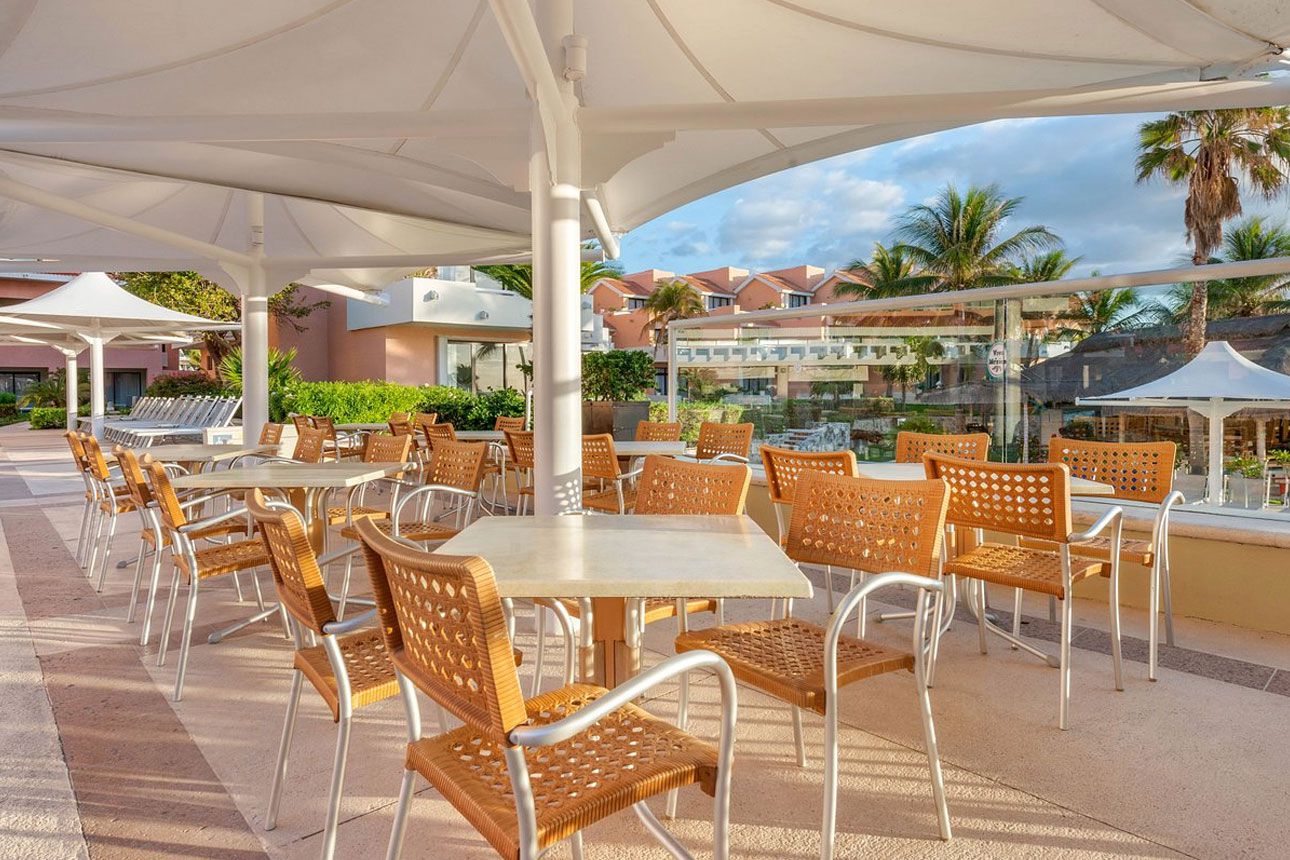 Omni Cancun Hotel & Villas
Pool
Airport transfer
Free parking
$390.00
Price per night from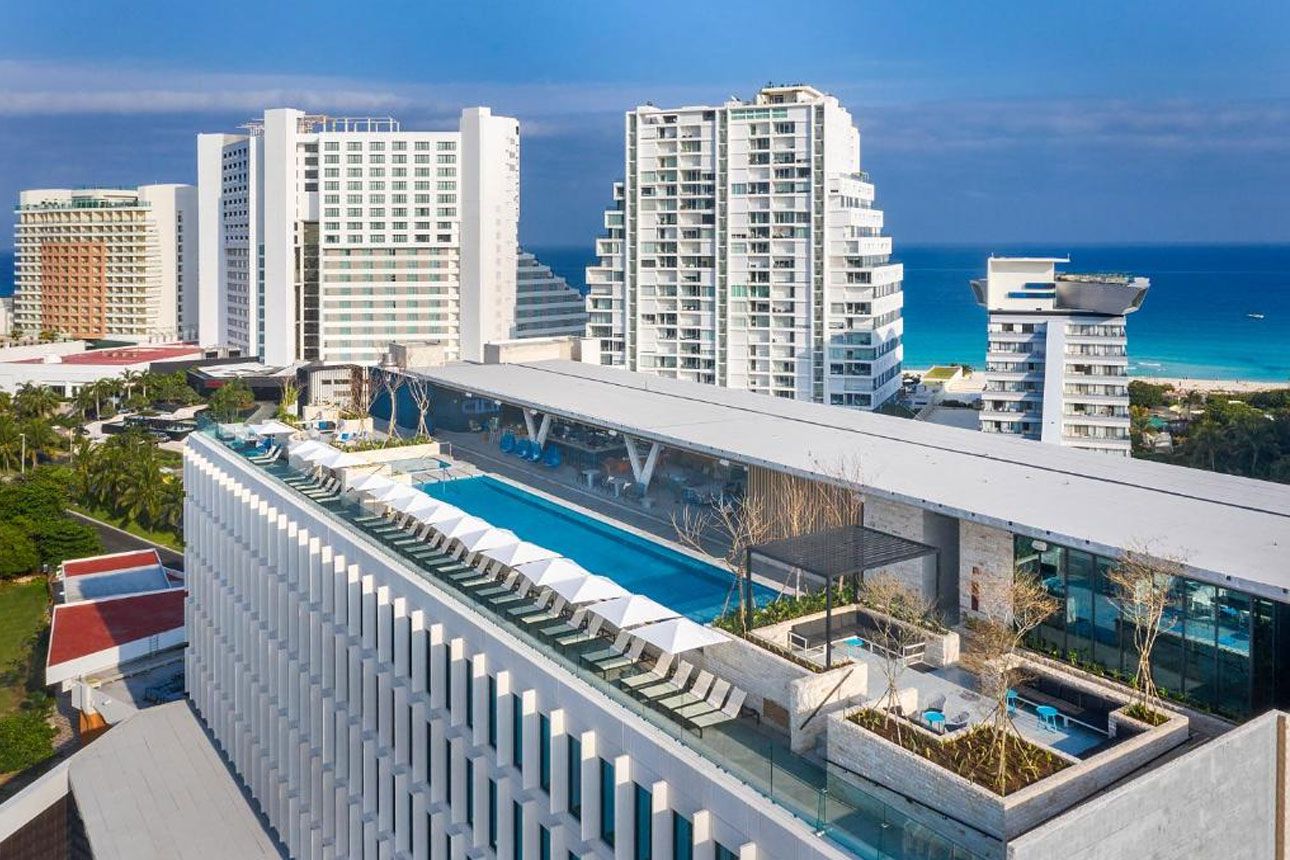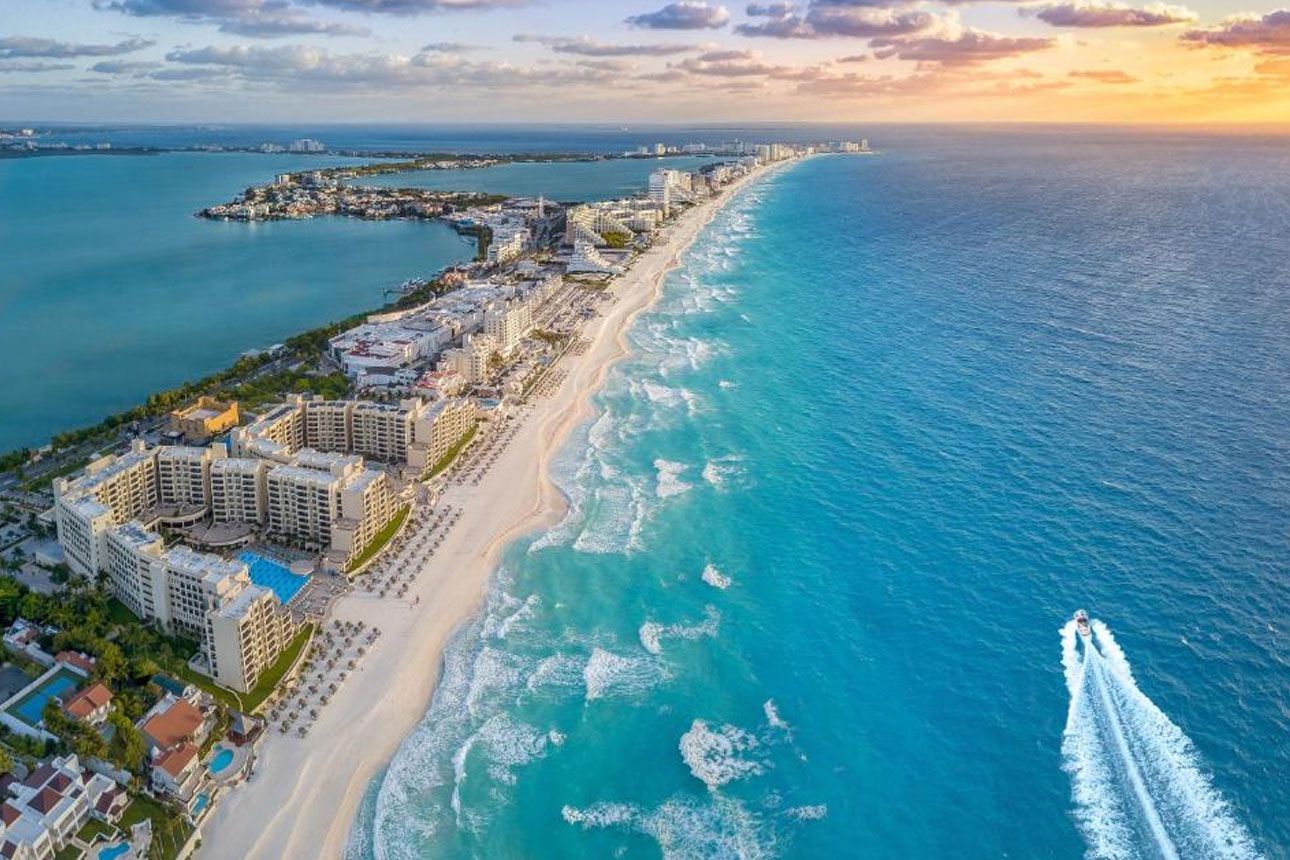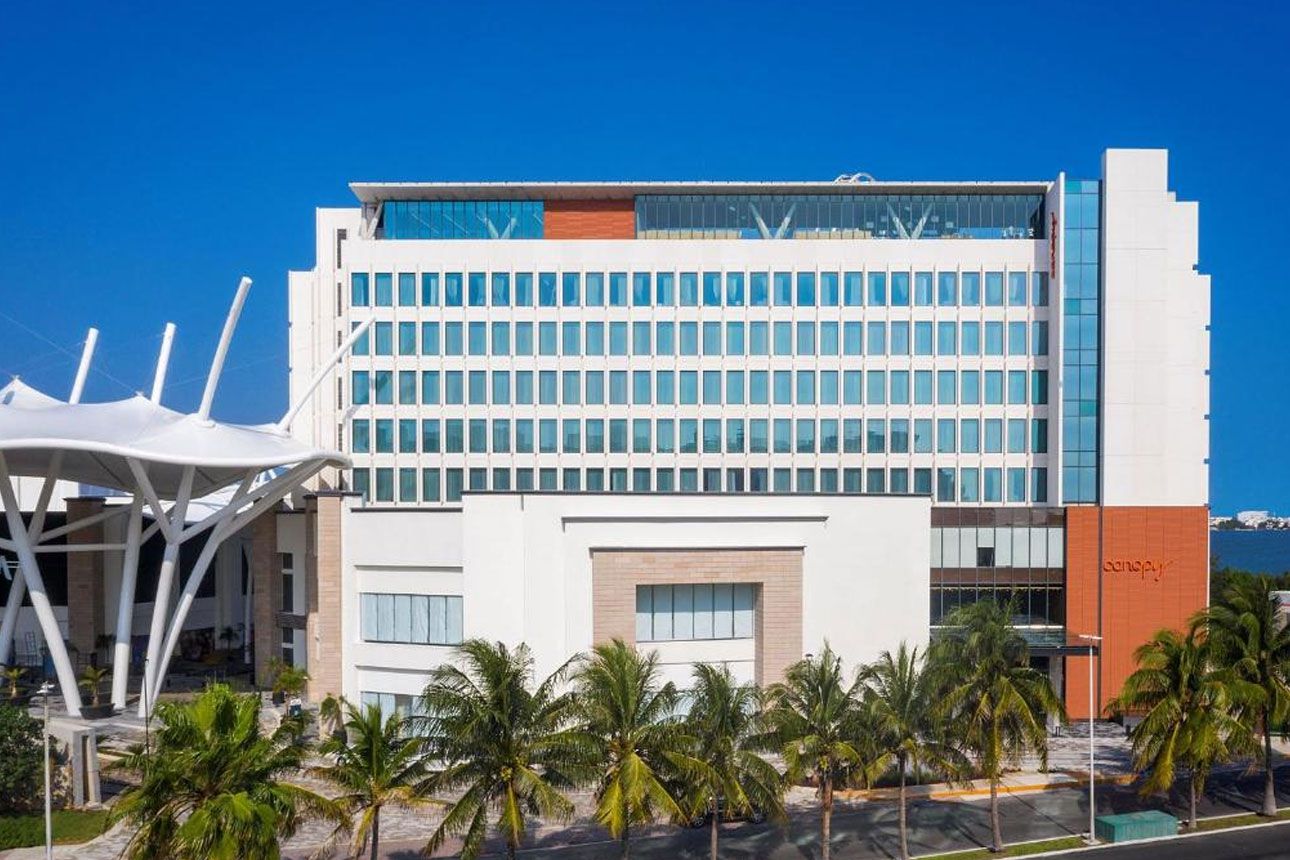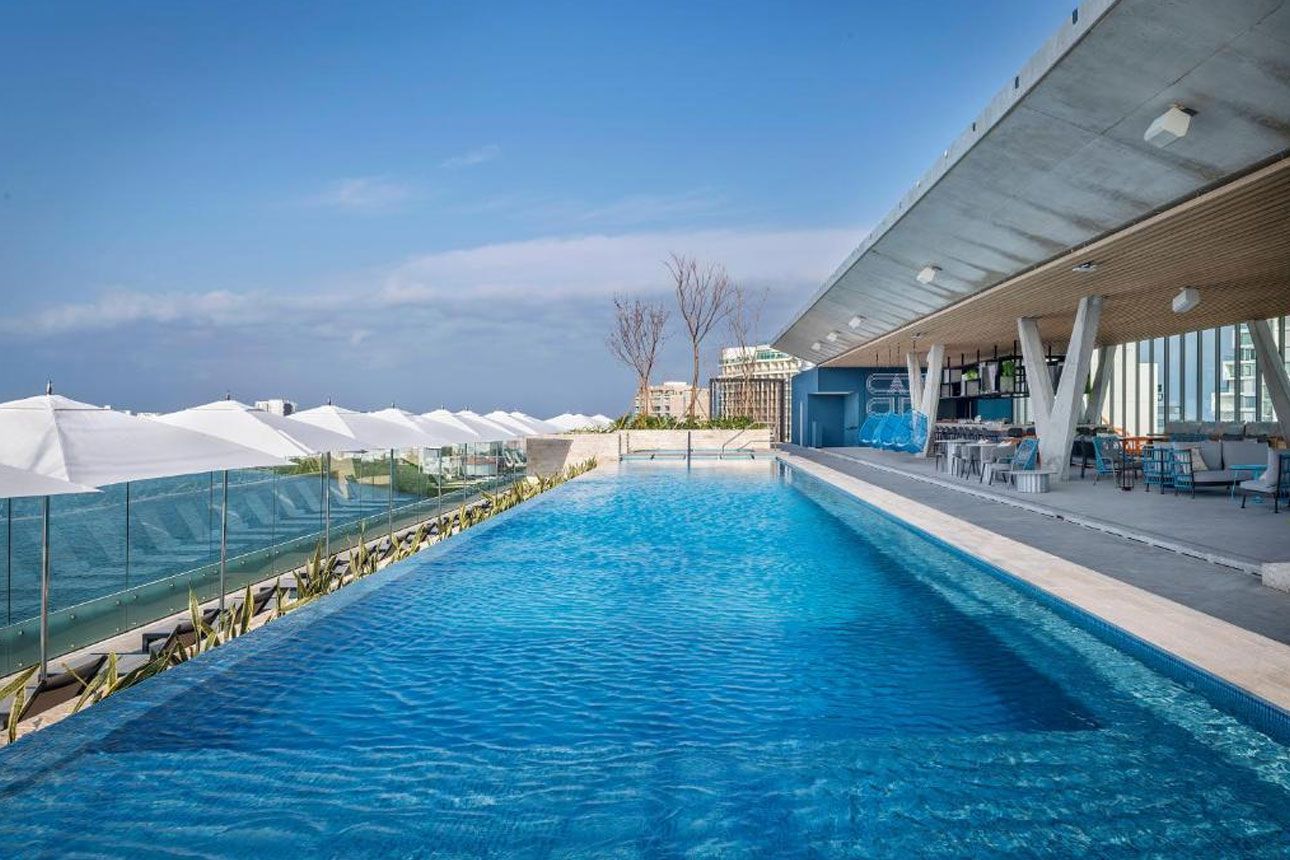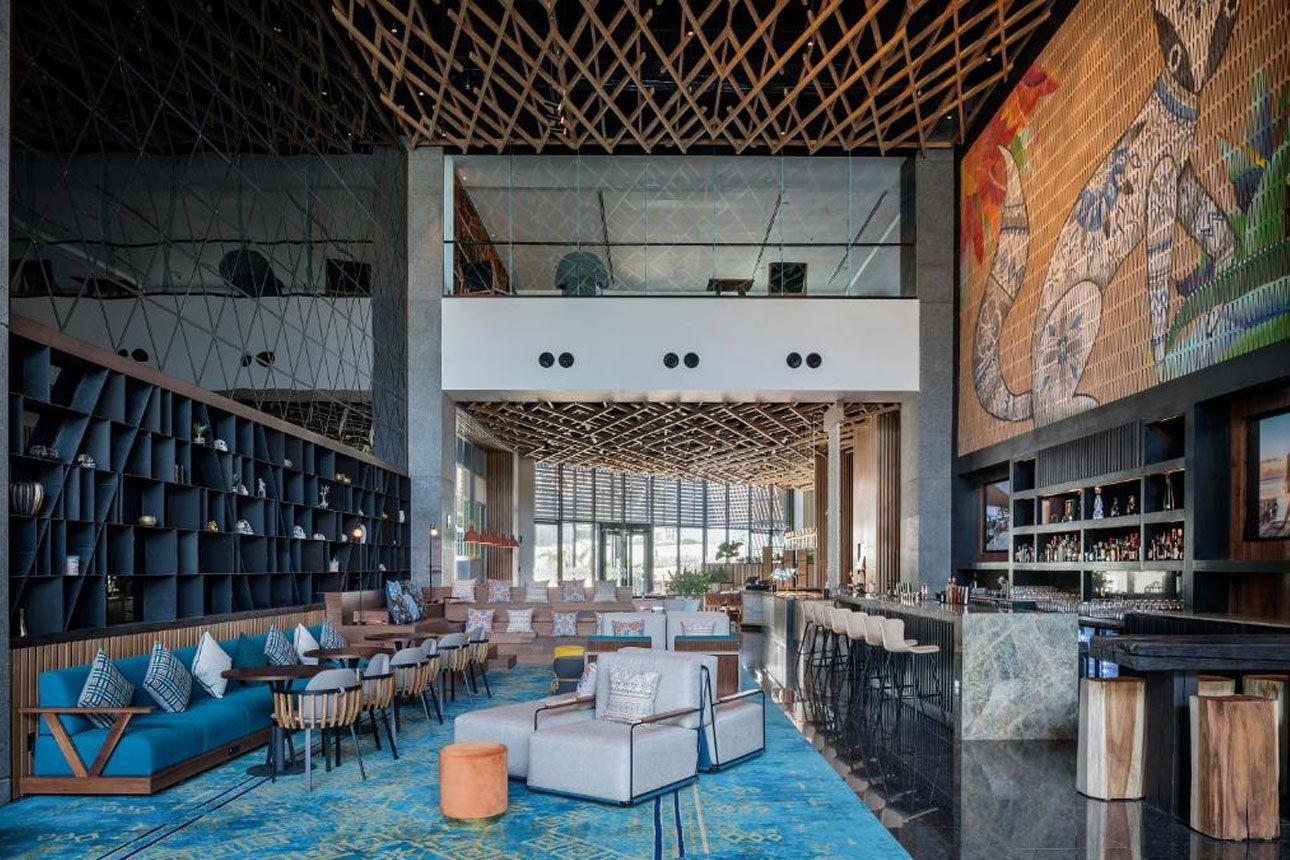 Canopy By Hilton Cancun La Isla
Pet-friendly
Pool
Free WiFi
$139.00
Price per night from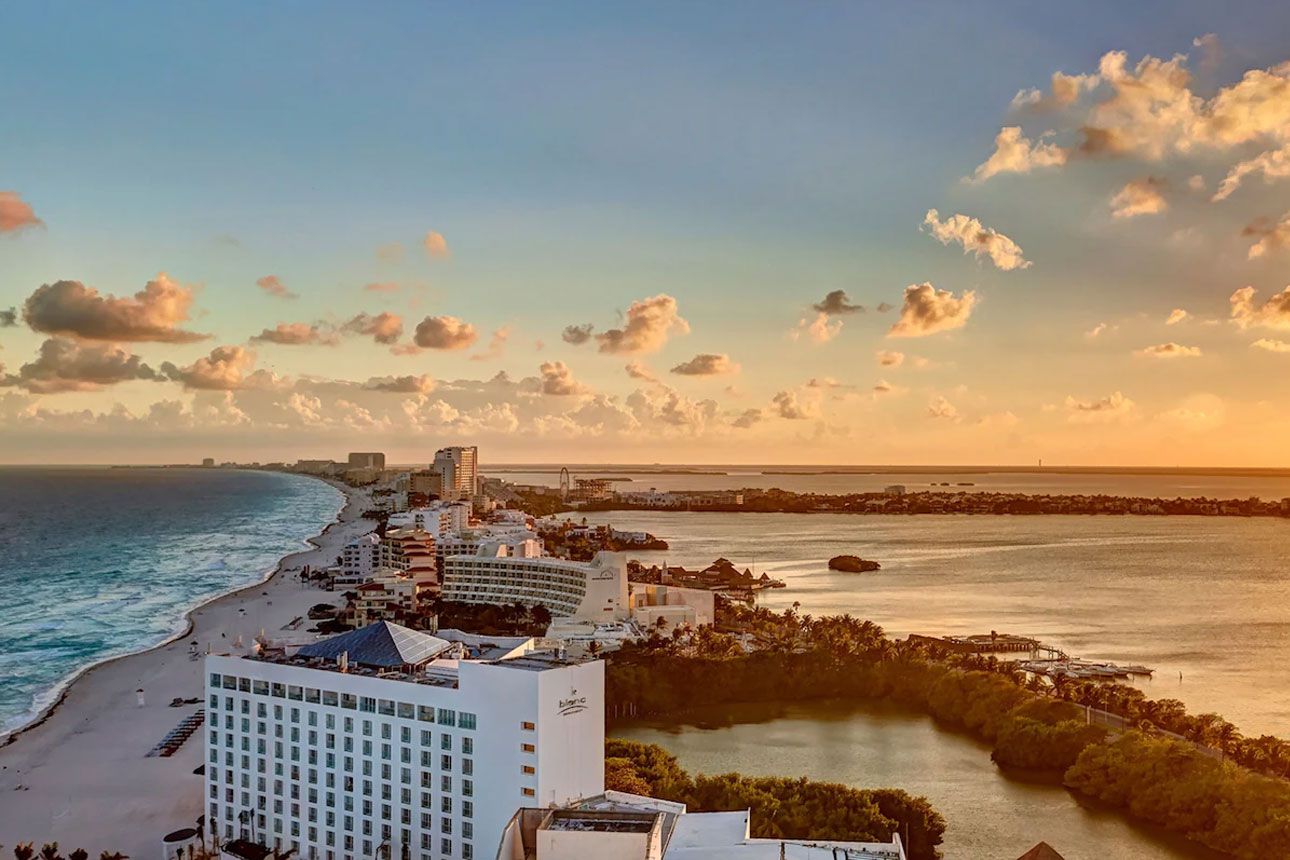 Royalton CHIC Cancun, An Autograph Collection All-Inclusive Resort - Adults Only
Gym
Free parking
Air conditioning
$392.00
Price per night from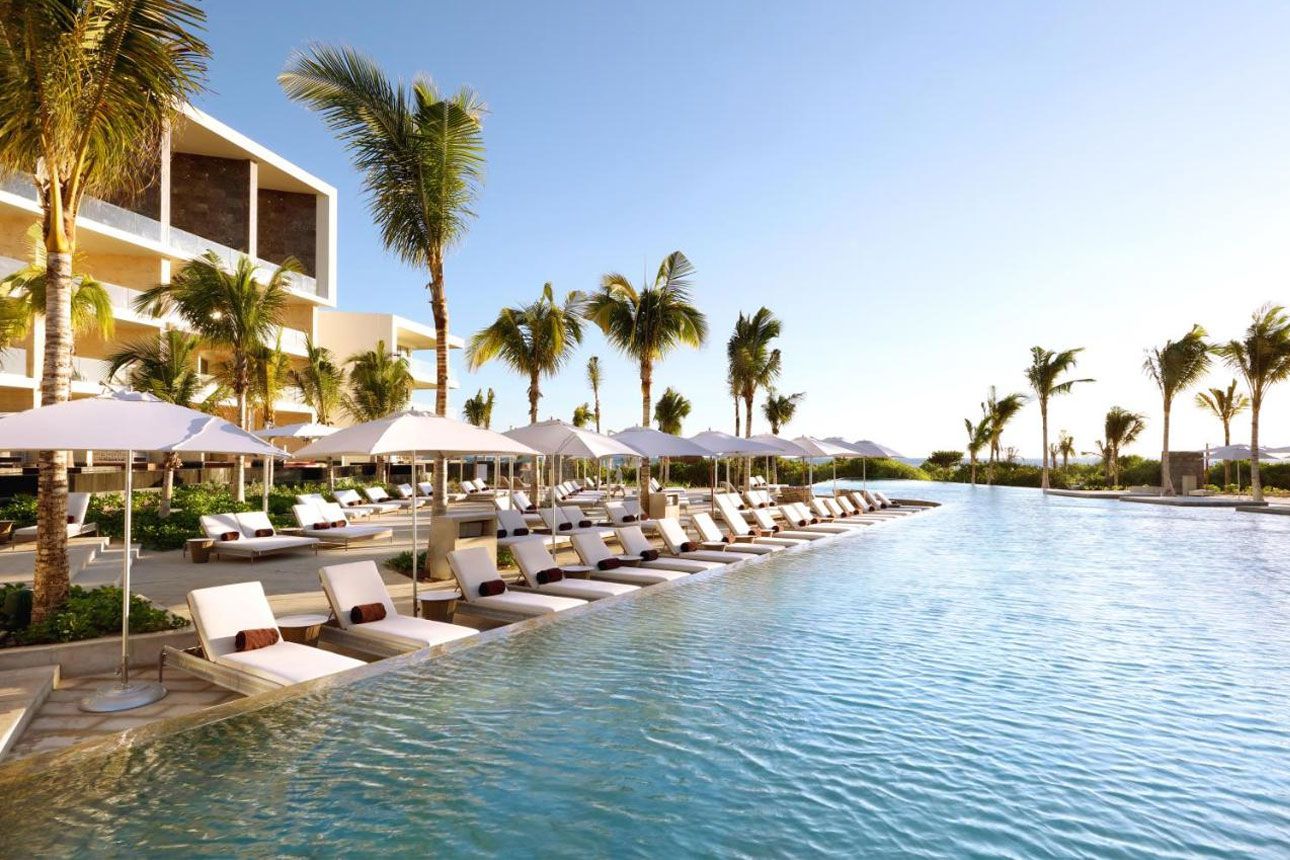 TRS Coral Hotel - Adults Only - All Inclusive
Air conditioning
Gym
Airport transfer
$282.00
Price per night from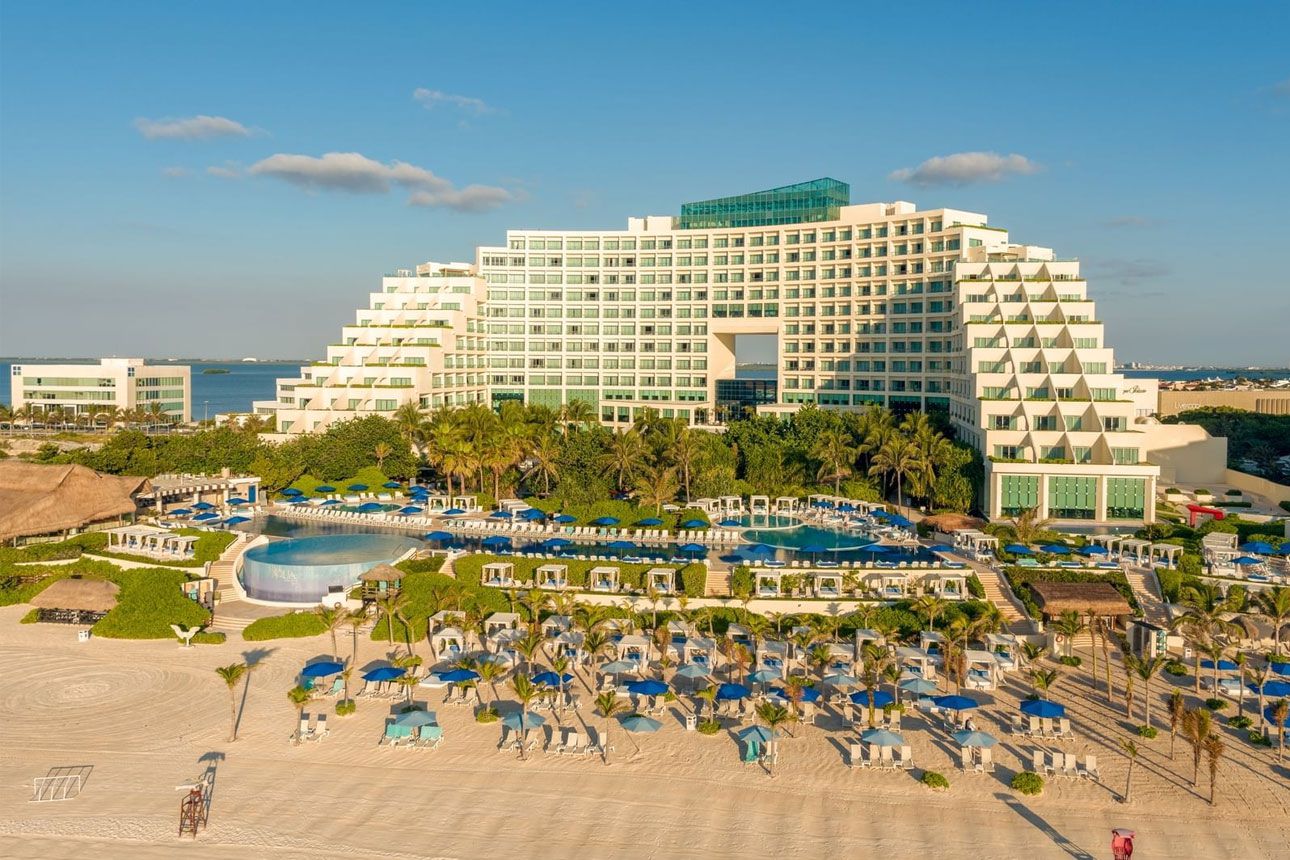 Live Aqua Beach Resort Cancun - Adults Only - All Inclusive
$270.00
Price per night from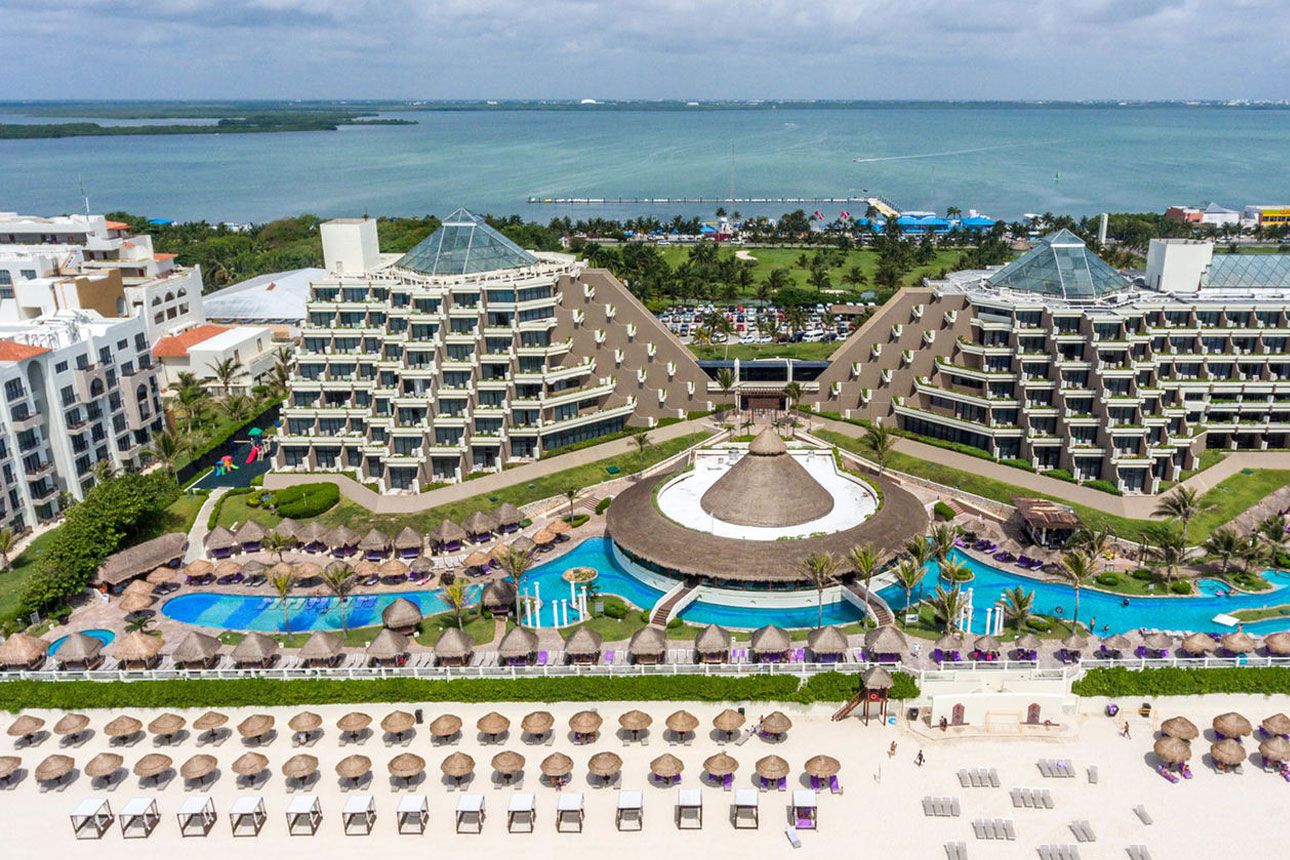 Paradisus Cancun - All Inclusive
$363.00
Price per night from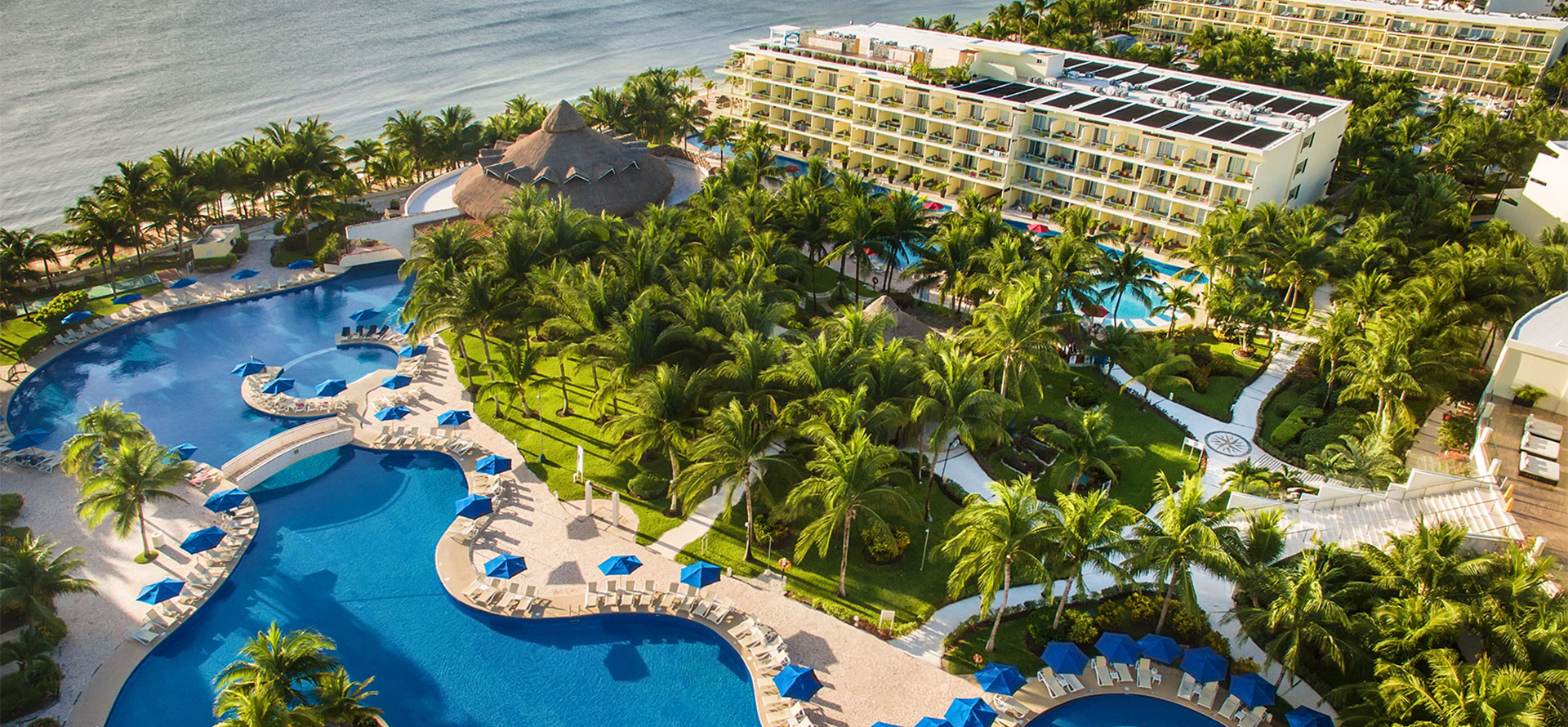 Best Time to Visit Cancun
The weather is excellent all throughout the year, making it a dream holiday destination all year round. Every month and every season is different from one another. So the best time to visit Cancun depends on your preferences. To help you in planning the best possible vacations, we have put forth a table that shows Cancun's average temperature and precipitation.
The best time to plan an adults-only Cancun trip is from December to early March, the weather is perfect this time of year and falls in the middle of the Cancun dry season. You get to experience the perfect mix of golden skies and light showers during this time. This is the peak tourist season and is a little more crowded than usual but nothing too extreme. Try to avoid traveling from mid-March to April, since this is the time when the spring breakers descend which results in the crowds being overwhelming. The tropical season lasts from May to December, with peak precipitation coming down in September, so your vacation might be upset by a storm during this time. The Cancun summers are sweltering, while the fall months are prone to hurricanes.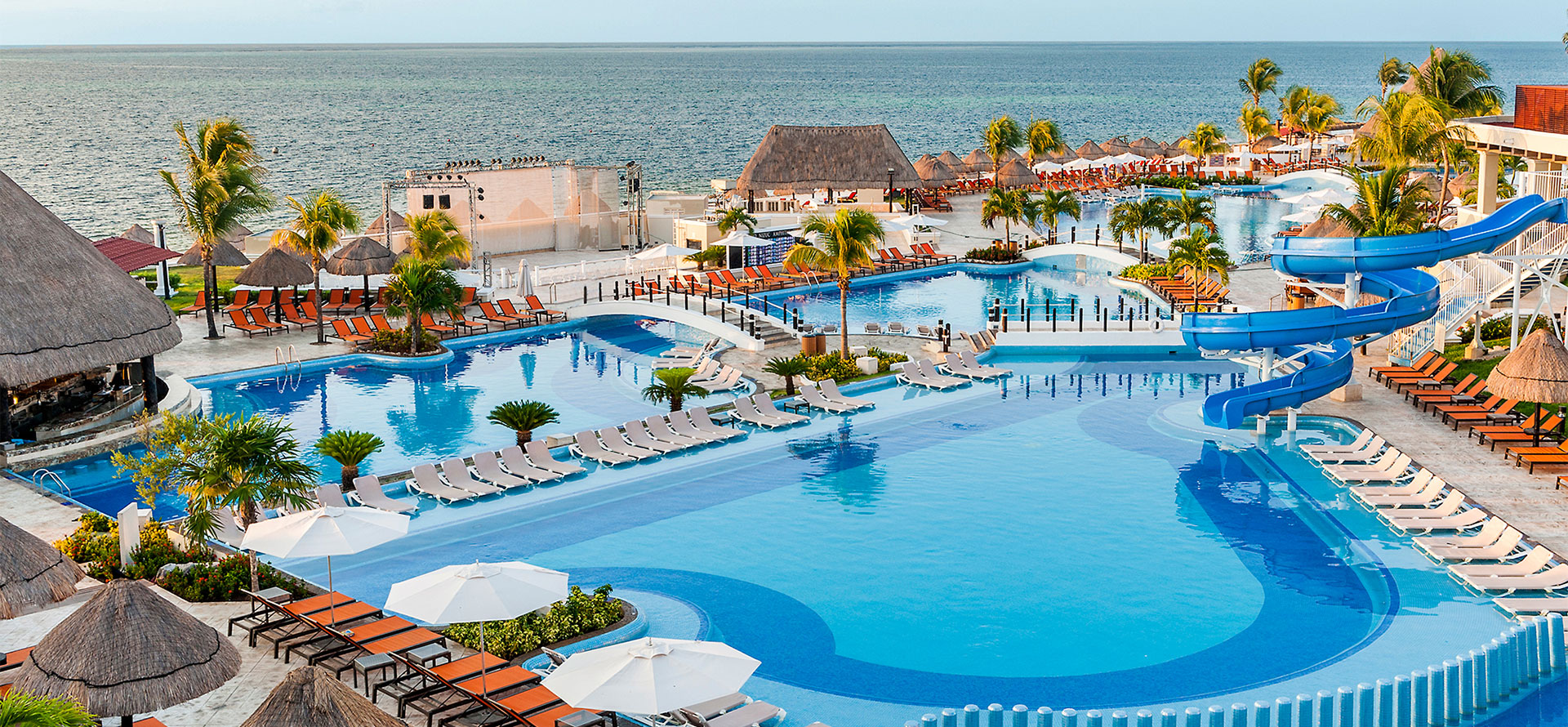 Average Cost of an Adults-only Resorts in Cancun
When planning a visit you will find a wide variety of Cancun's resorts that are all-inclusive adults-only and provide high-end facilities. Some of these resorts may have drastically different price ranges, making them suitable for opulent honeymooners or budget-minded groups of friends. Consider the following table to choose a resort that falls under your budget and preferences.
The average cost of an adult-only all-inclusive resort in Cancun is highly dependent on the time you decide to visit the beach town. Meaning, that their cost fluctuates all year round. The high season is the busiest time of the year, because of this the prices of resorts are at an all-time high. September to November is the low season, the crowds have calmed down at this point resulting in the decline in prices. Although the weather isn't ideal during this time, it's worth considering if you're on a tight budget.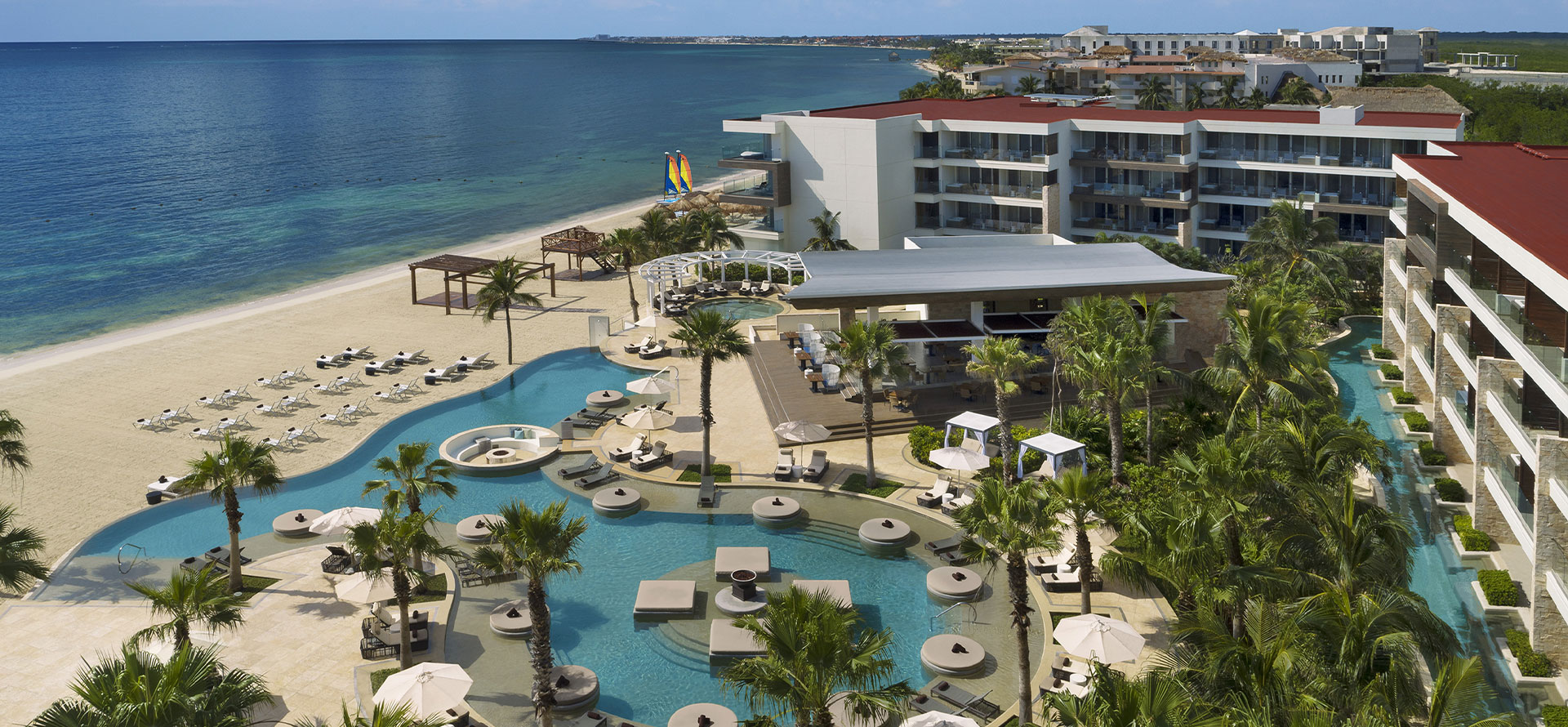 Things to Do In Cancun For Adults
Visit The Underwater Museum of Arts (MUSA)
Go scuba diving or snorkeling and explore MUSA- the biggest underwater museum in the world, which is located between the National Marine Park of Cancun and Isla Mujeres. It has more than 500 life-sized sculptures spread across the seabed, distributed in three galleries.
Go Snorkeling with Whale Sharks
The endangered Whale sharks migrate past Cancun in May and stay throughout September. You have the opportunity to get up close and swim among these beautiful sea creatures. Although it might sound dangerous, the sharks are docile and harmless despite their overwhelmingly large size.
Take A Day Trip to Isla Mujeres
Isla Mujeres is a tranquil island closely associated with Cancun, located off the coast of the Yucatan Peninsula, and is a 15-minute ferry ride away. You can visit Isla Mujeres and spend a relaxing day sunbathing on the Playa Norte beach, visiting the Punta Sur National Park, or checking out the turtle sanctuary, away from the bustling city of Cancun.
Explore The Mayan Ruins
The vibrant city of Cancun is surrounded by numerous historical Mayan Ruins that are the highlights of any Cancun visit. Tulum, Ek Balam, and Chichen Itza are a few of the most popular Mayan Ruins that are open for visitors all around the year.
Conclusion
To make the best of your trip select the best adults-only all-inclusive resort in Cancun. Whether you're on your honeymoon, visiting as a group of friends, or just want a getaway from the hassles of everyday life, Cancun's all-inclusive resorts for adults have everything you need all in one place.
FAQ
What does adults only mean in Cancun?
Adults only in Cancun usually means that the resort is geared towards an adult audience and therefore offers a more tranquil atmosphere. These types of resorts are typically located in secluded areas and often have age restrictions. Most all-inclusive adult-only resorts in Cancun are adults only because they want to provide a more intimate experience for their guests. All-inclusive resorts that are not adults only may have kids clubs and other activities that are geared towards families.
Is it worth getting Cancun All-Inclusive Adult-Only Resorts?
Yes, Cancun All-Inclusive Adult-Only Resorts is definitely worth getting! You'll have access to some of the best beaches in the world, top-notch restaurants, and plenty of activities to keep you busy. And, of course, all of your drinks and meals are included in the price of your stay. So why not treat yourself to a little luxury on your next vacation?
When is the best time to stay at an all-inclusive adult-only resort in Cancun?
The best time to stay at an all-inclusive adult-only resort in Cancun is typically during the winter months. December through February are the busiest months for tourism in Cancun, so prices will be higher and resorts will be more crowded. However, if you don't mind the crowds and are willing to pay a bit more, this is the best time to enjoy all that Cancun has to offer.
Top Hotels & Resorts
Tags: travels deals, best time of year to go to the Thailand, croatia all inclusive honeymoon packages, resorts alabama all inclusive, adult only hotels in st maarten, best hotels wildwood, bahamas versus aruba, best st thomas all inclusive, best beaches in michigan, lake tahoe honeymoon package, top newport hotels, moorea or tahiti vacation, pet friendly hotels, all inclusive colombia, haiti or dominican republic vacation, riviera maya vs cancun vacation, gainesville hotel pet friendly, best pet friendly hotels in harrisonburg, family resorts in the key west, playa del carmen all-inclusive adults only resort